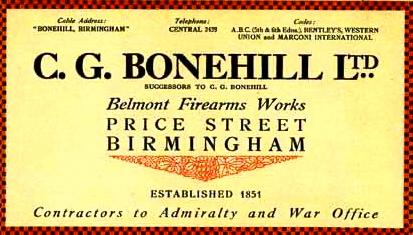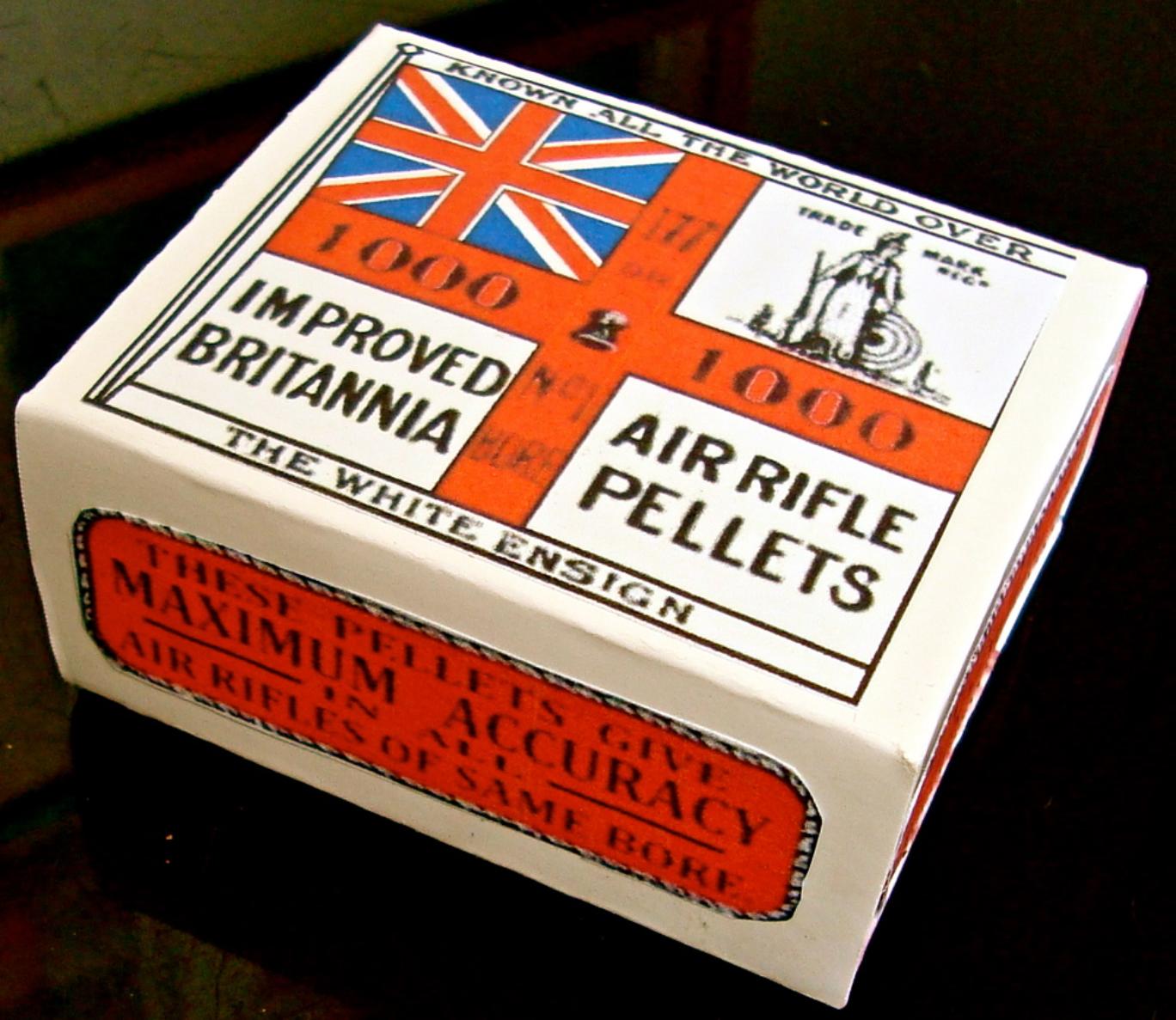 The Britannia reaches New Zealand! Advert from 25/7/1907 Newspaper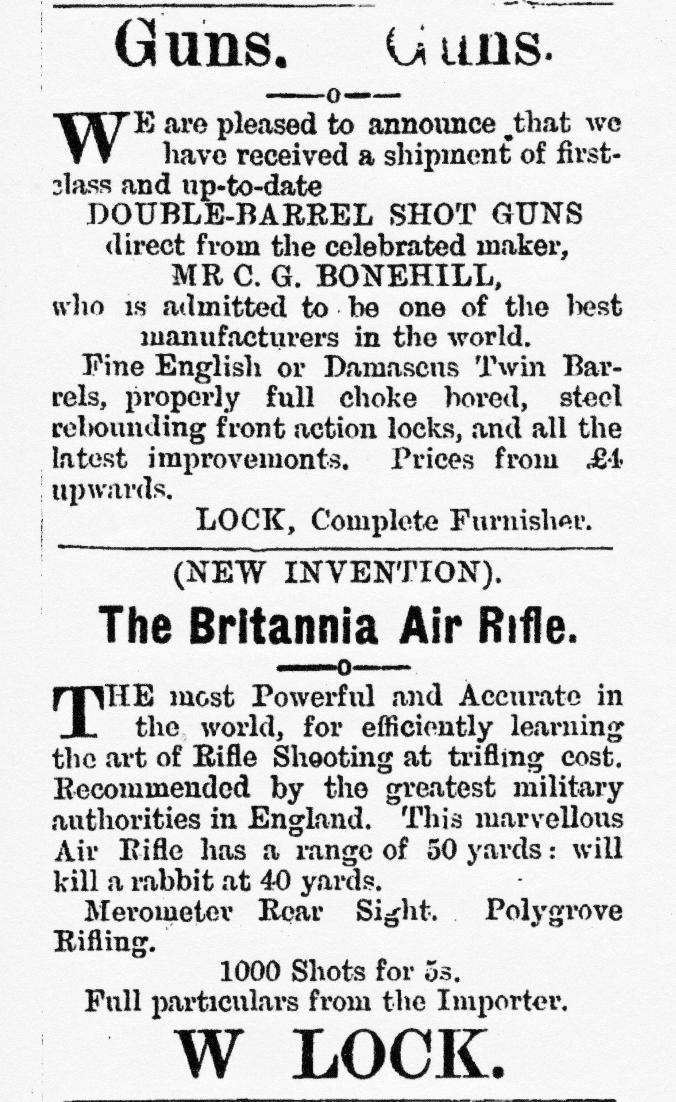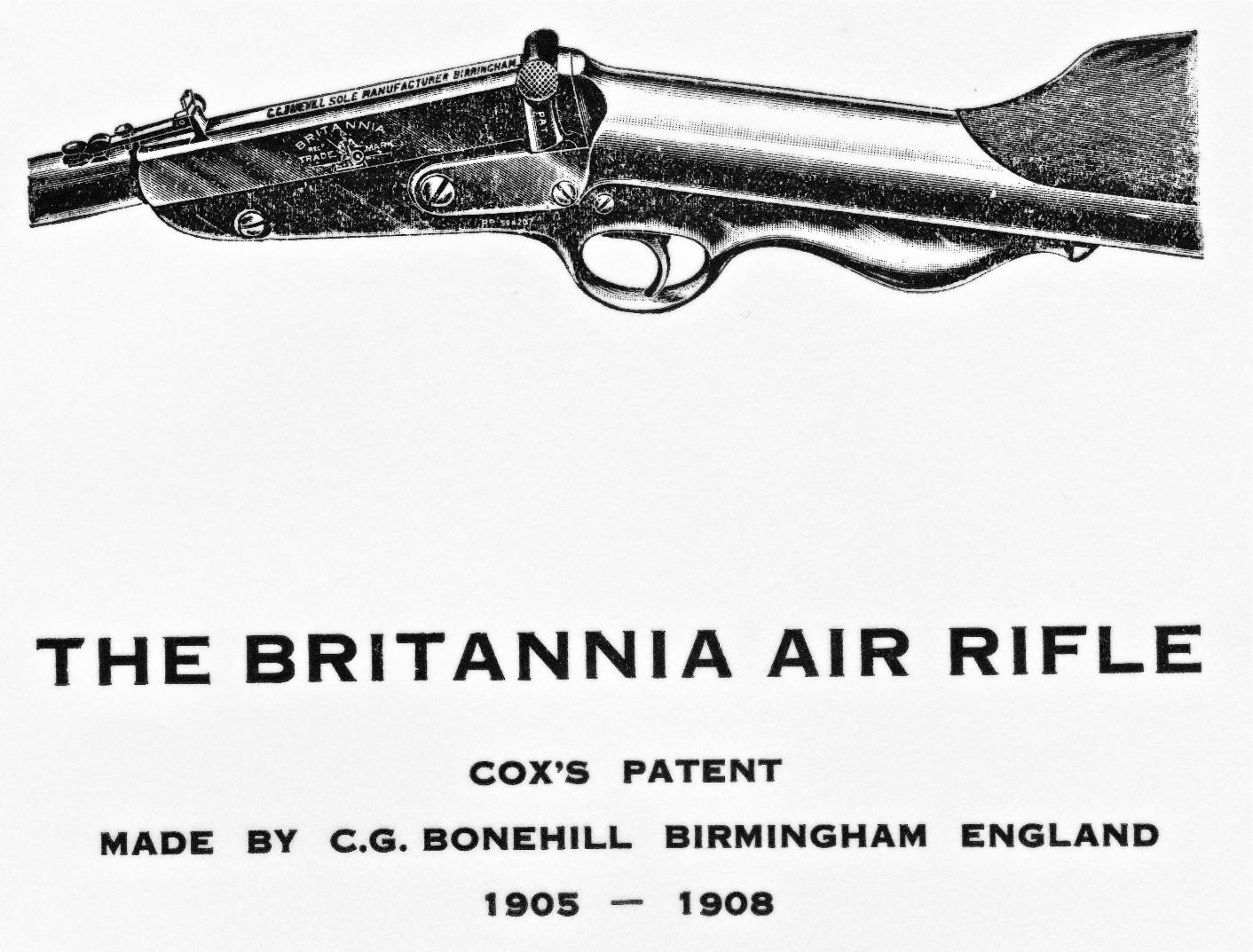 Bonehill Britannia Air rifle circa 1907.Based on the Haviland & Gunn design of 1876.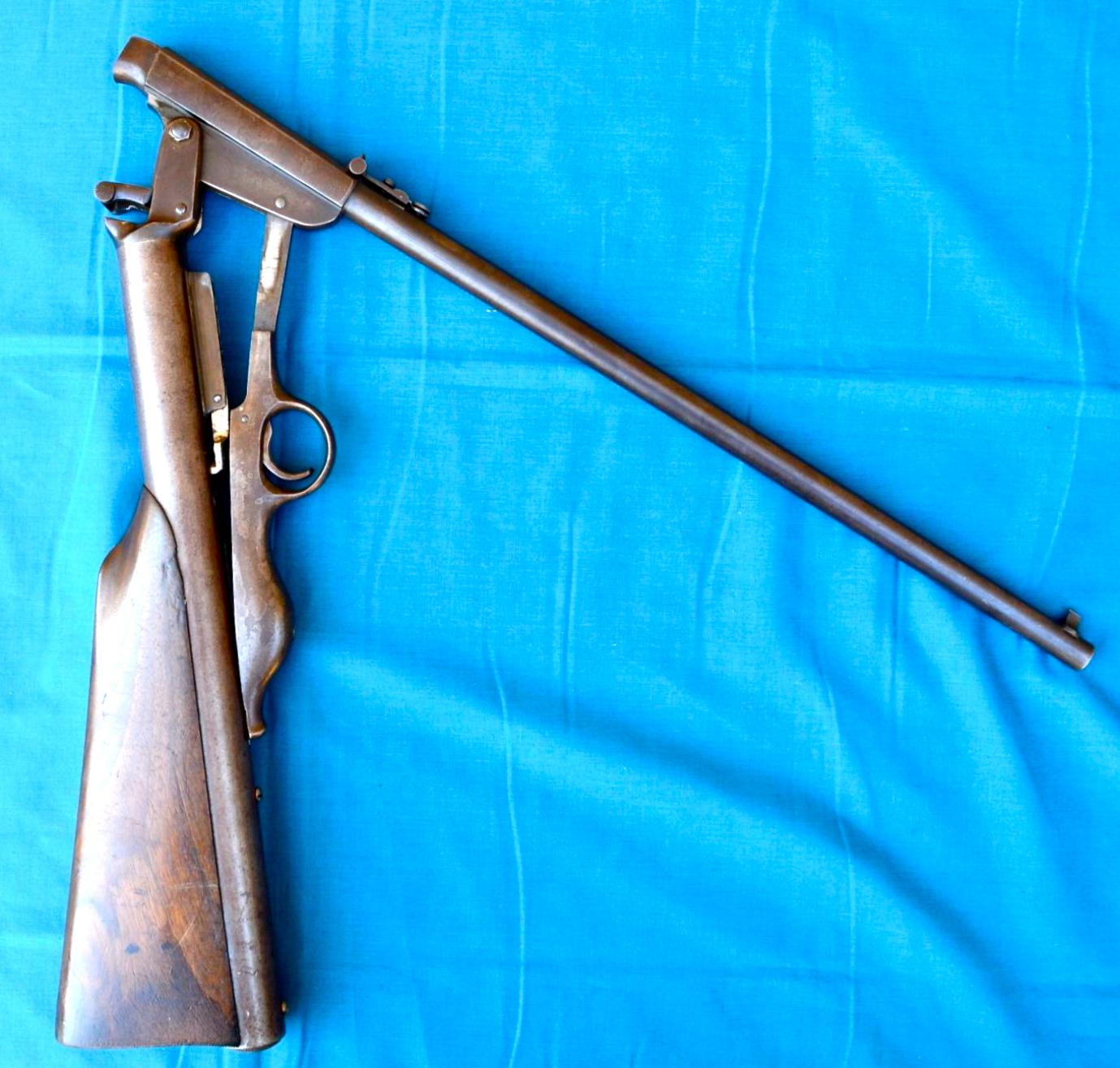 Pictures by Lakeside Sporting Goods(Vic. Australia)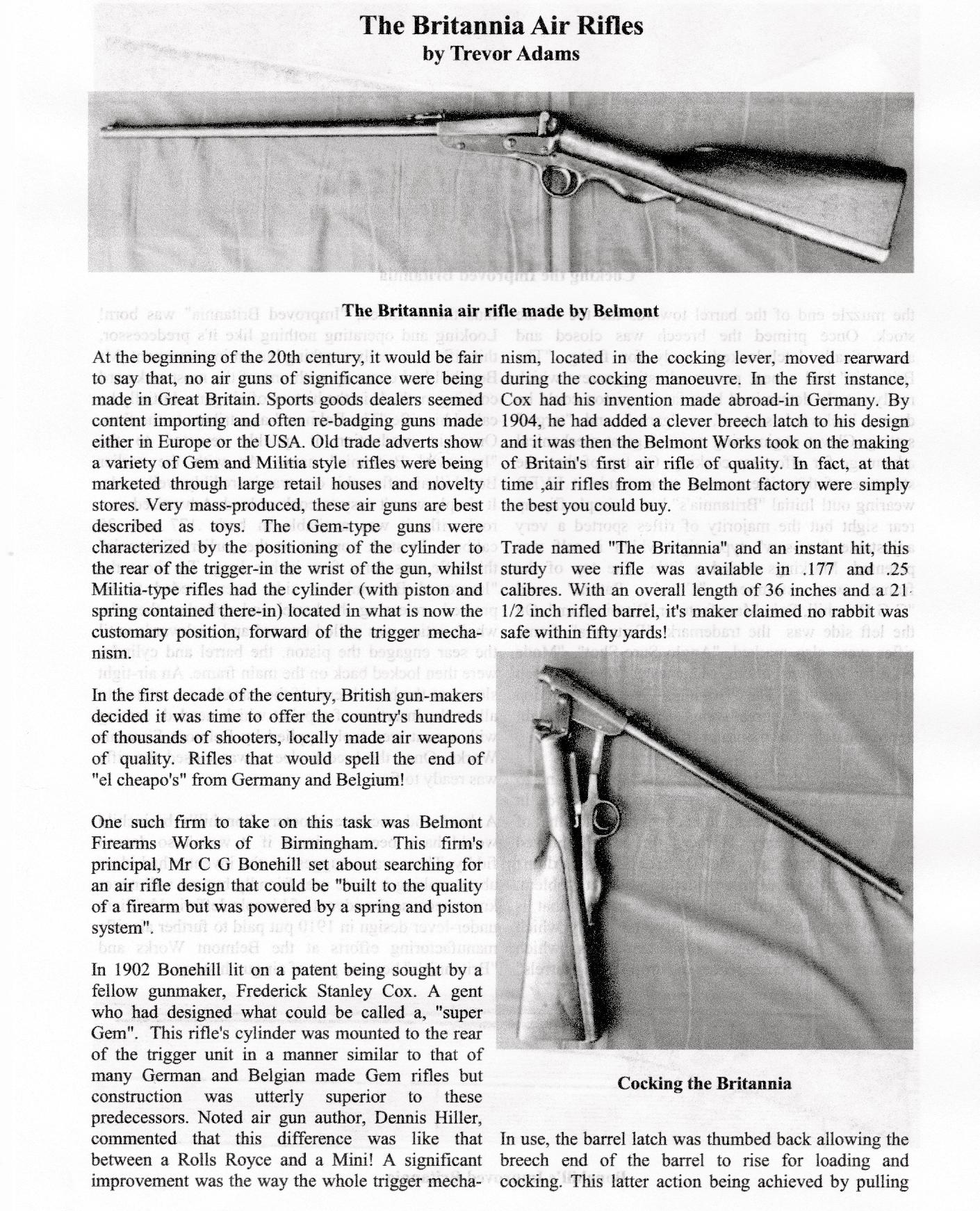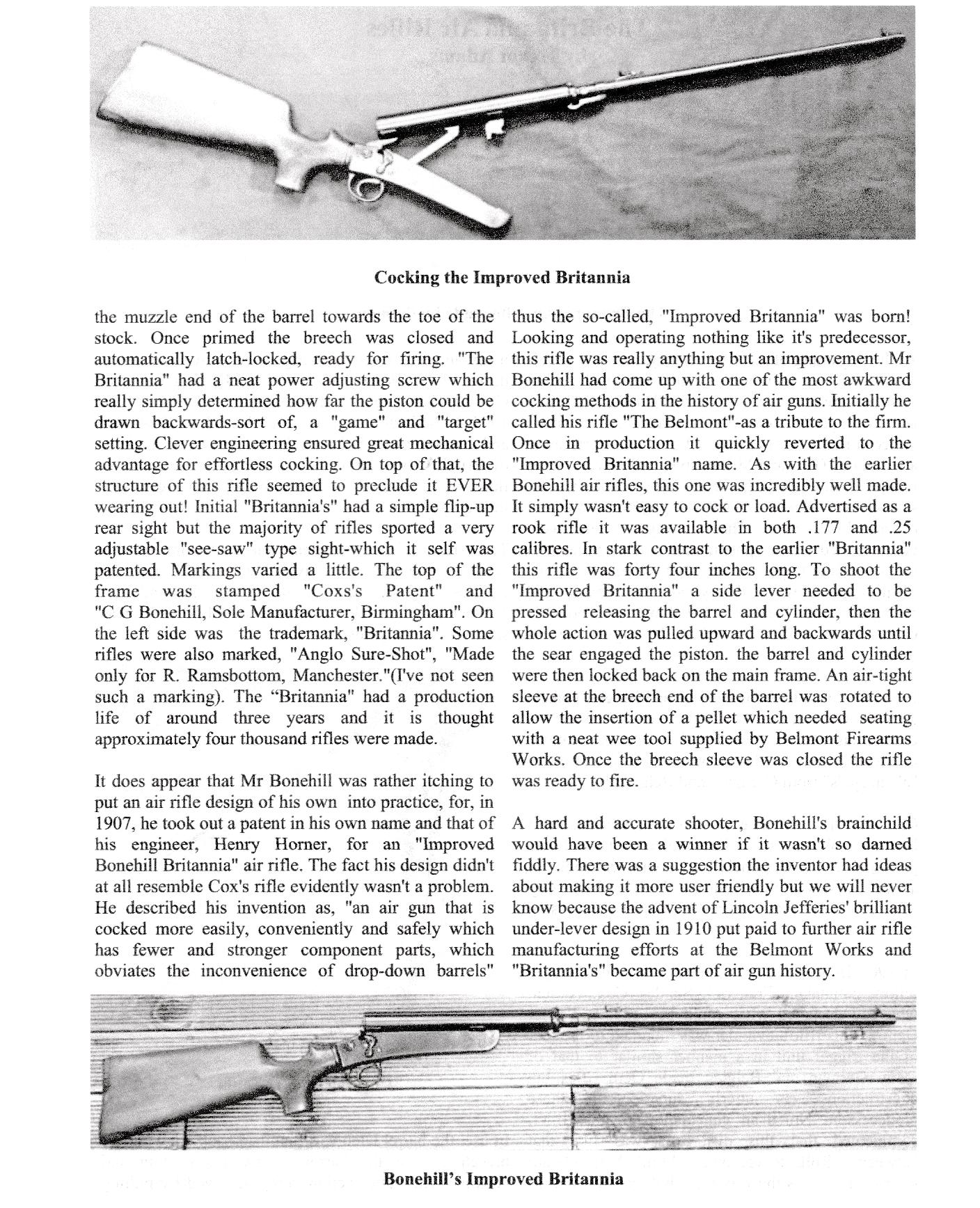 Improved Bonehill Britannia Air Rifle, Serial Number 1325 Calibre .25


THE IMPROVED MODEL BRITANNIA.
PATENTEE & SOLE MANUFACTURER
C.G. BONEHILL BELMONT FIREARMS WORKS BIRMINGHAM"

Left side of frame stamped with "THE BRITANNIA" and "AIR RIFLE" on either side of the Britannia trademark.