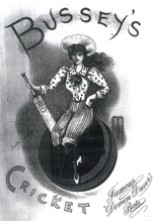 An advert from Silber & Fleming's "The Victorian Catalogue of Household Goods" Circa late 1880's


On the 8th of August 1876 , George Gibson Bussey, an English sporting goods manufacturer,was granted the first British patent relating to the design of a spring-powered airgun. Bussey's air rifles and pistols were indeed the only all-British airguns made in the latter part of the Victorian age. A fact that has ensured the inventor's place in the history of air weapons.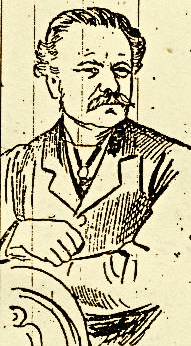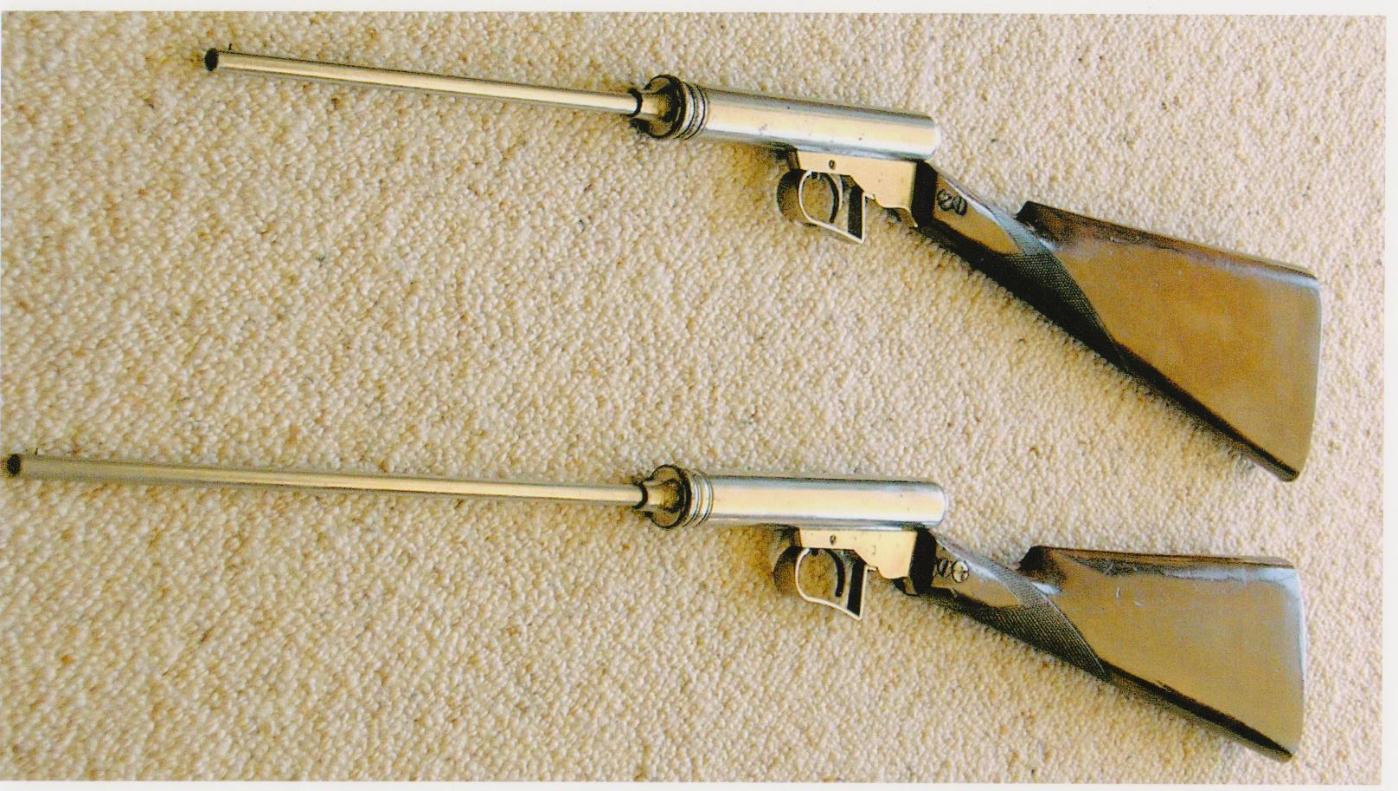 The Bussey Patent- lodged on the 9th of Febuary 1876 and accepted on the 8th of August 1876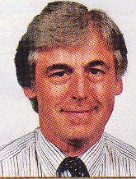 In April 1985, eminent UK airgun historian and author of "AIRGUNNER" magazine "Airgun Collection" pages,John Atkins,first described Geo.G.Bussey's diminutive air rifle. With kind permission of the writer and his publisher,this article is reproduced.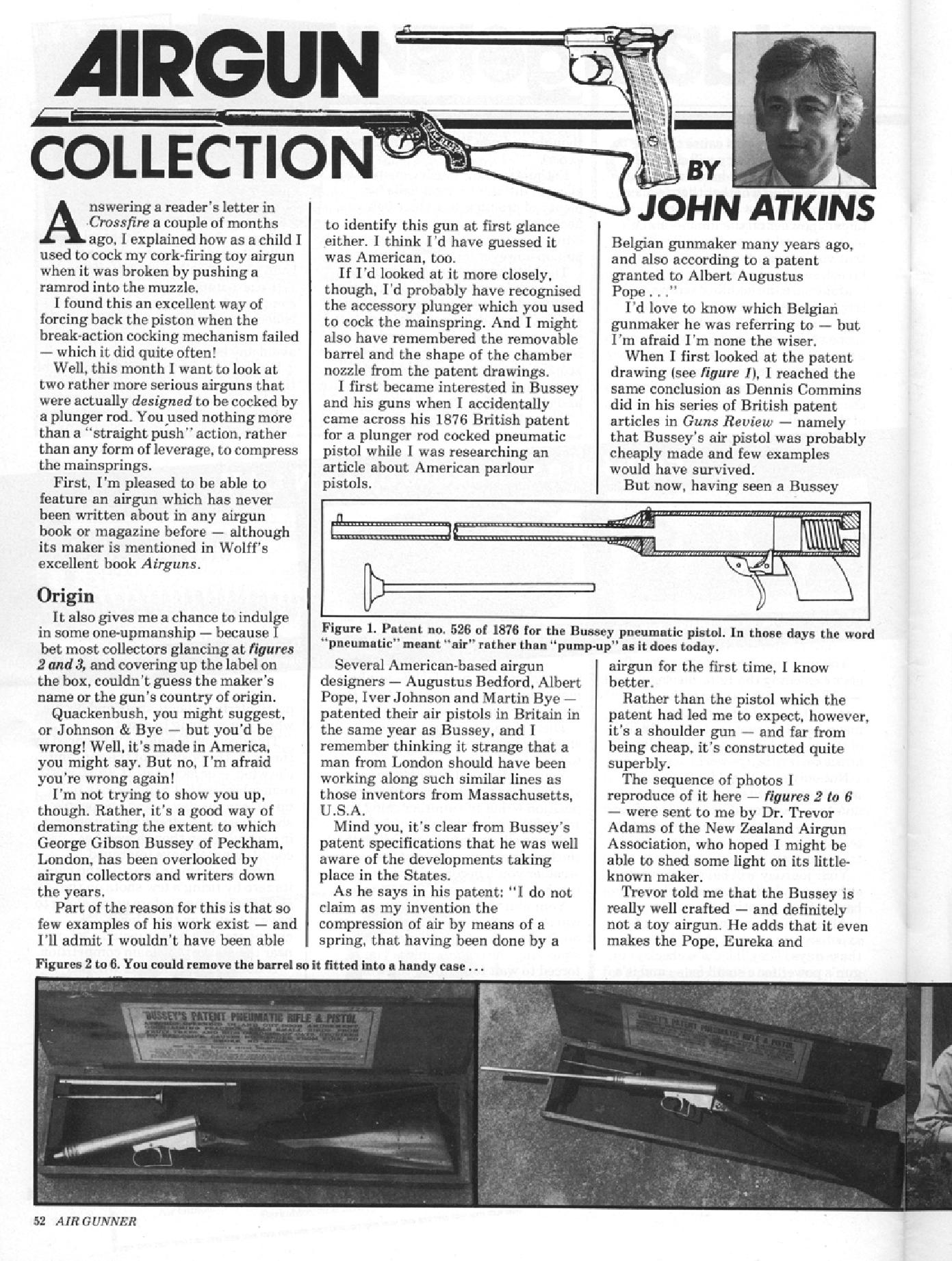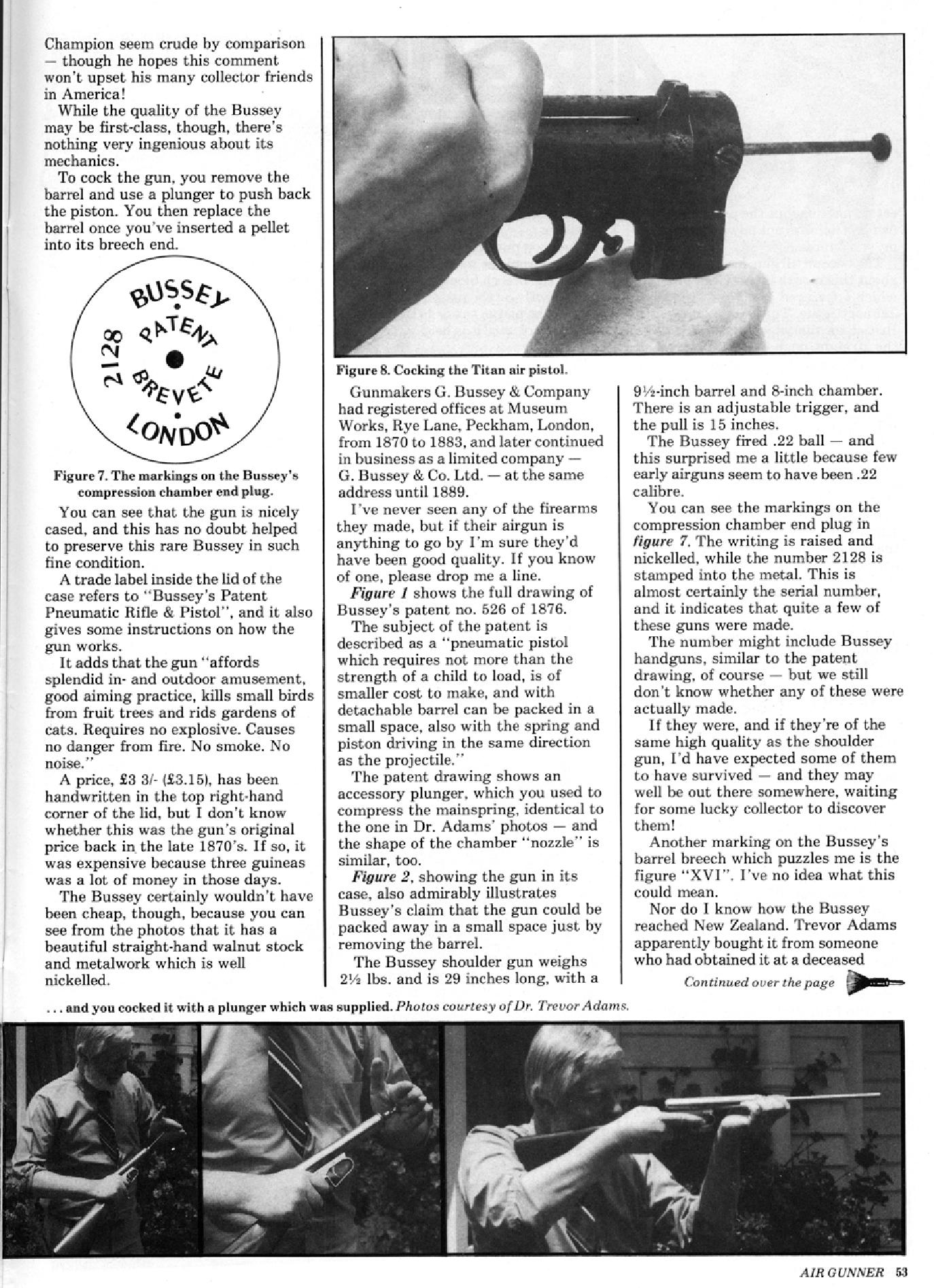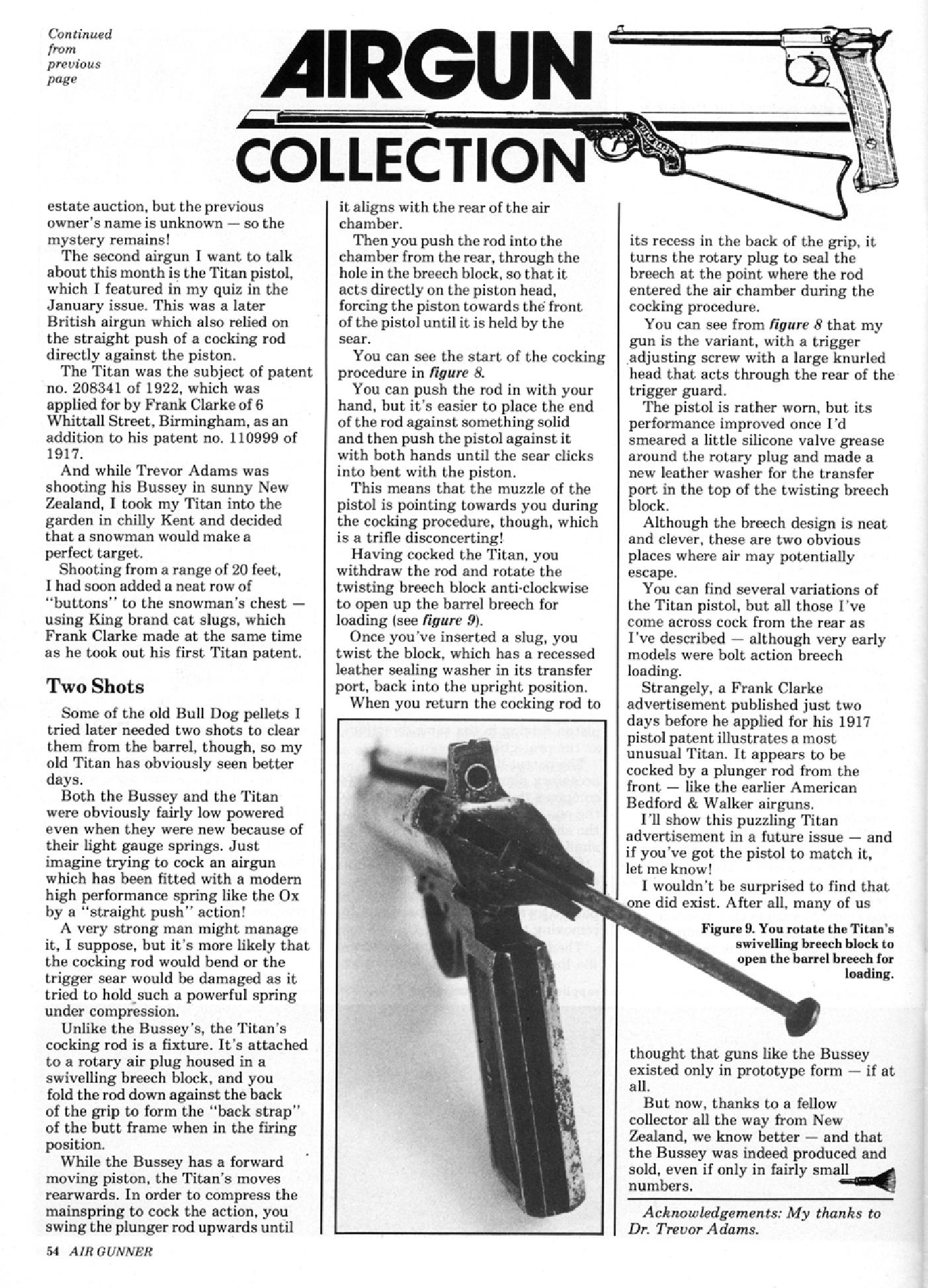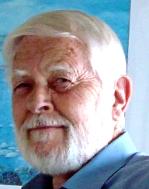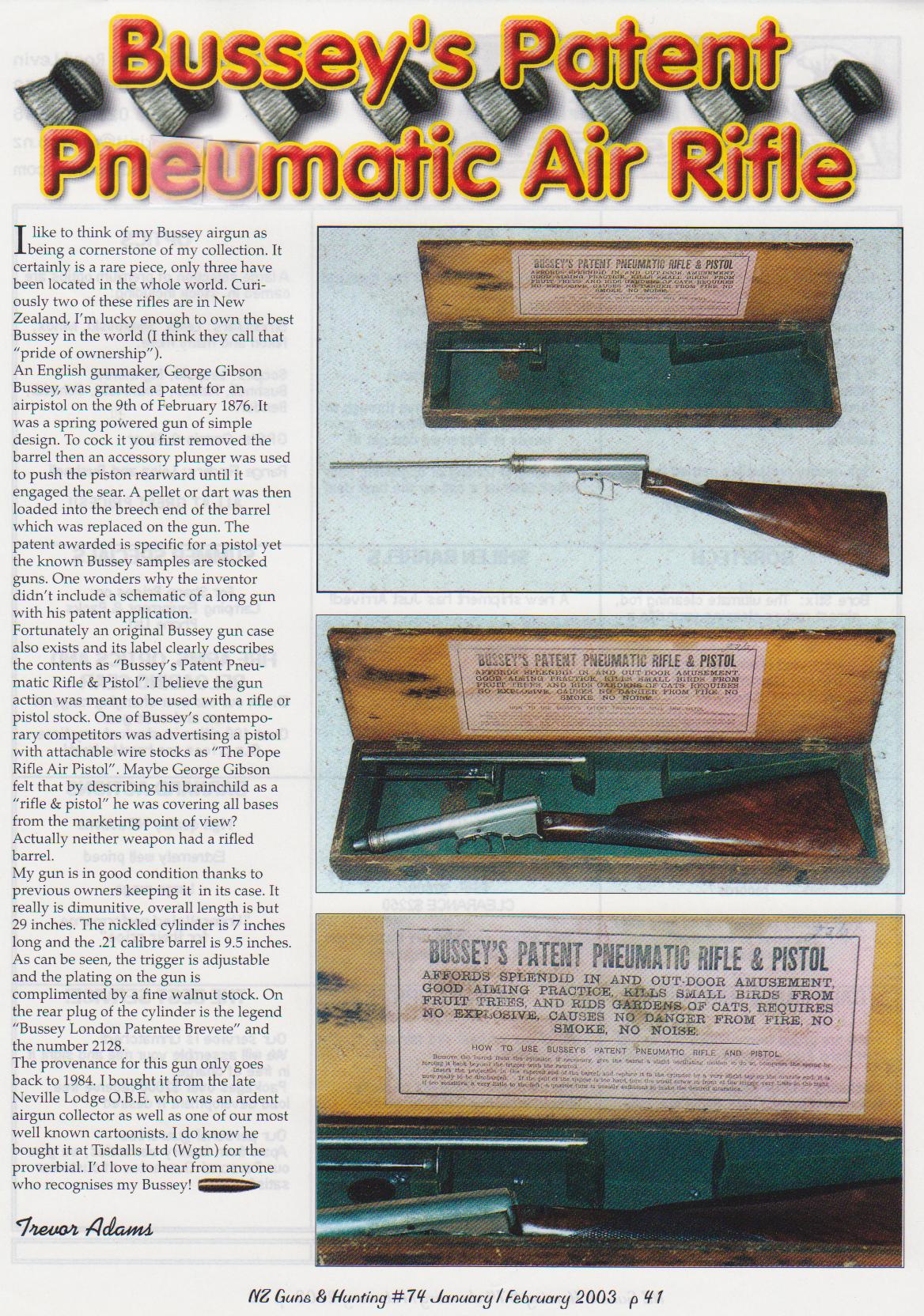 Nevile Lodge,O.B.E. - a self portrait.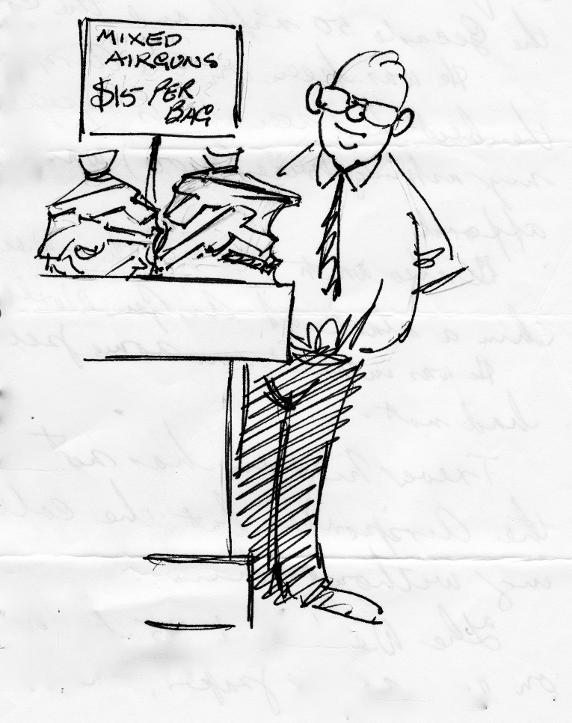 The following extract from "The Encyclopedia of Spring Air Pistols" is subject to copyright and is reproduced with the permission of the author,Professor John Griffiths of Leeds,U.K.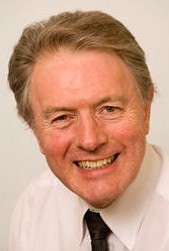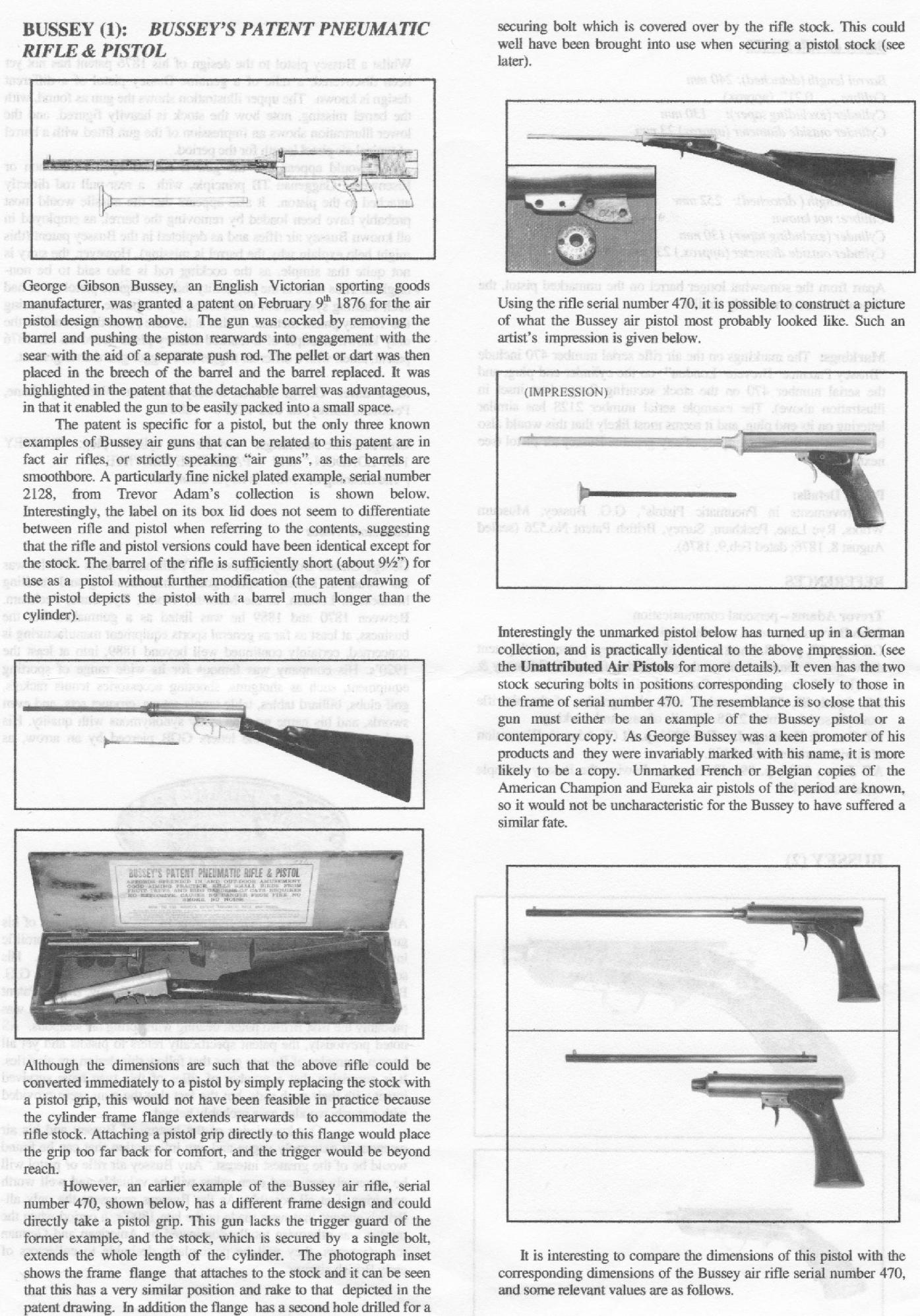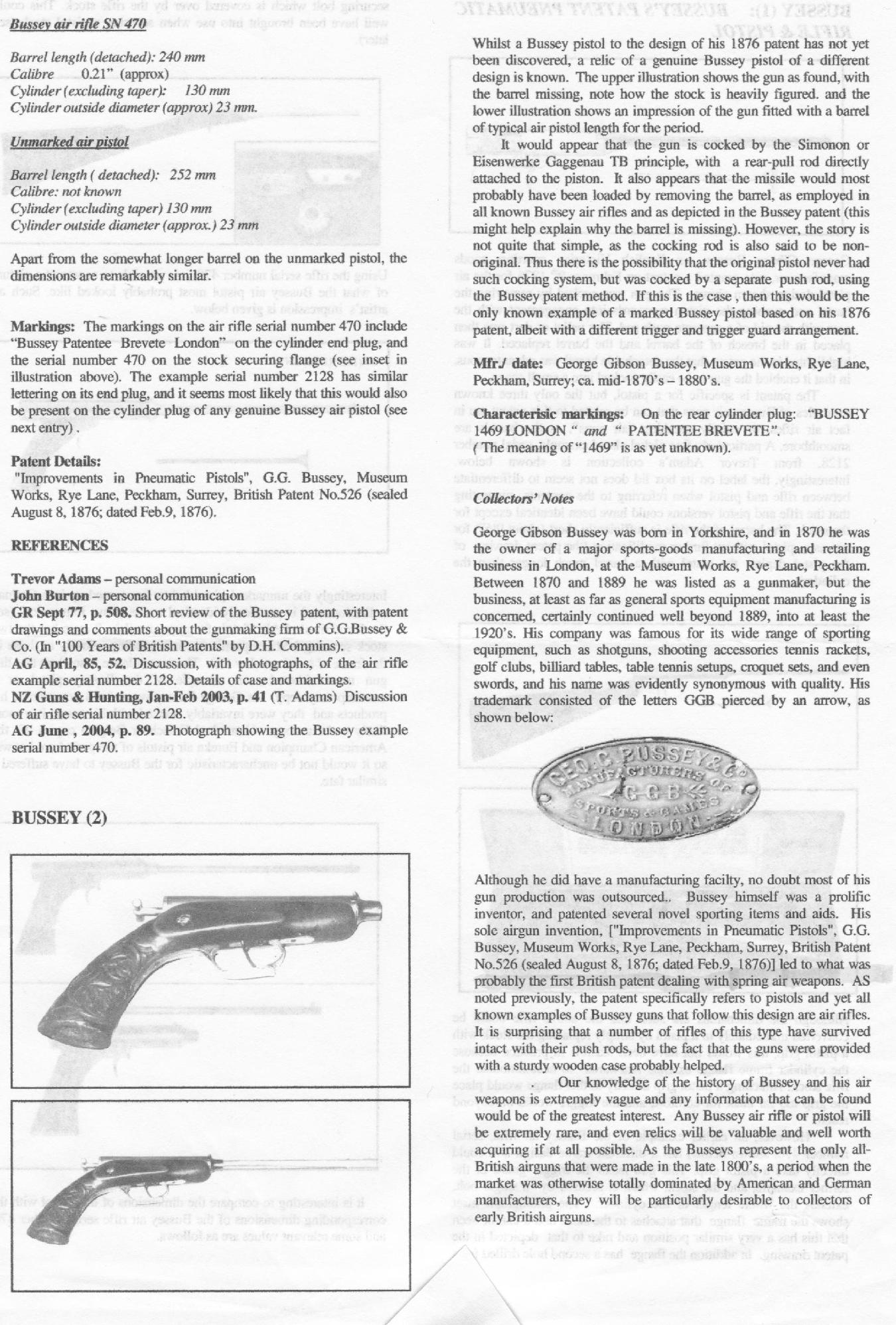 The Journal of the Arms & Armour Society. Sept.1997
"The Museum of Firearms"-by Howard L. Blackmore,
extract:-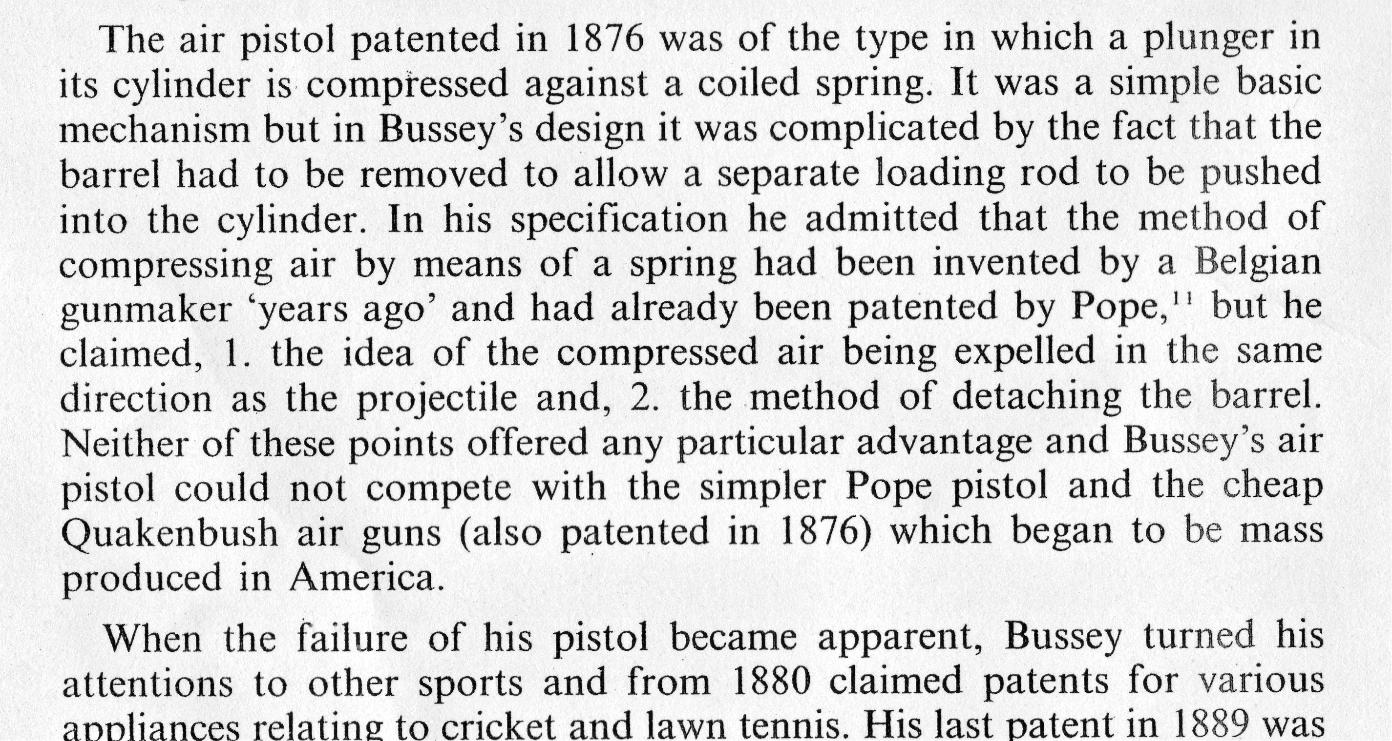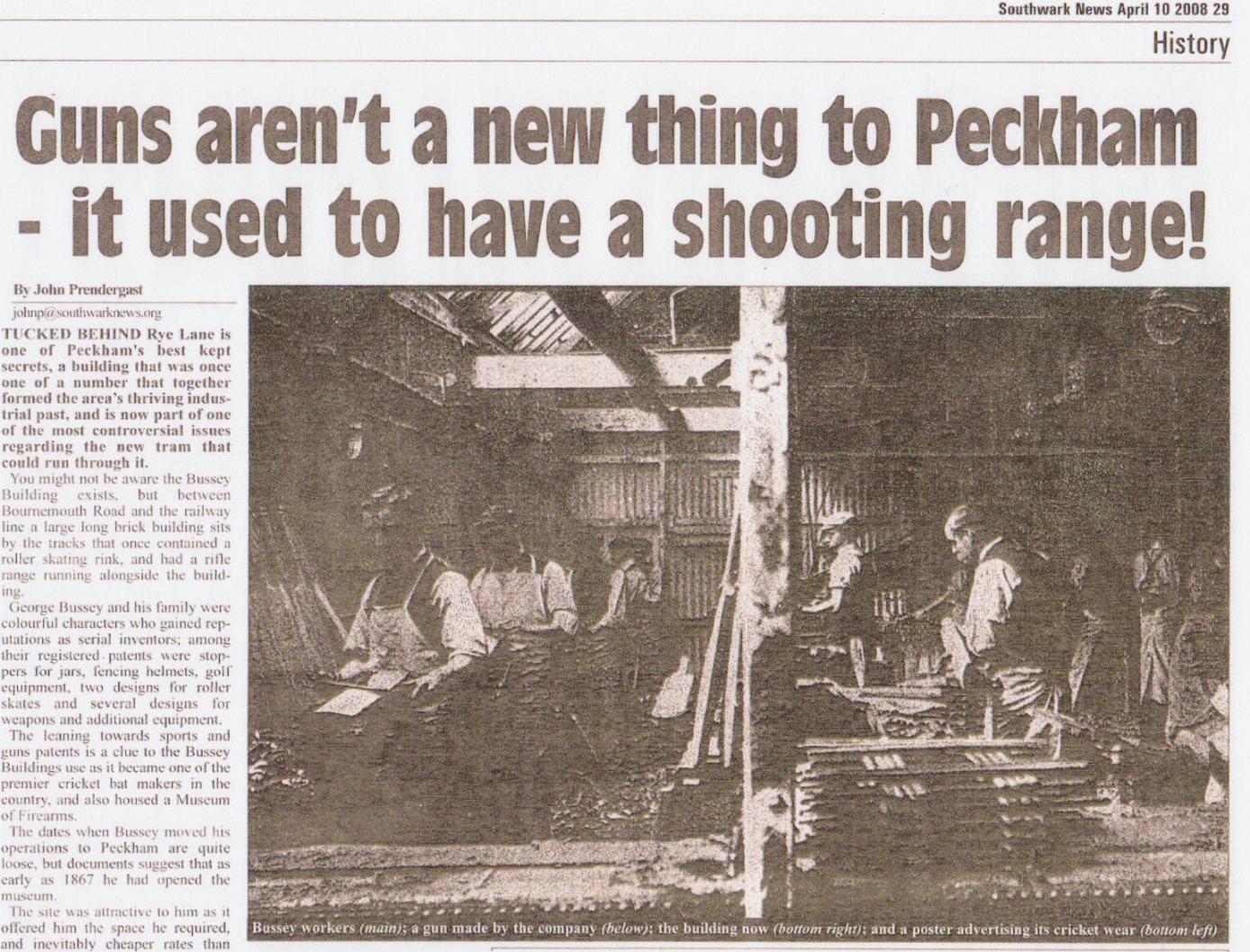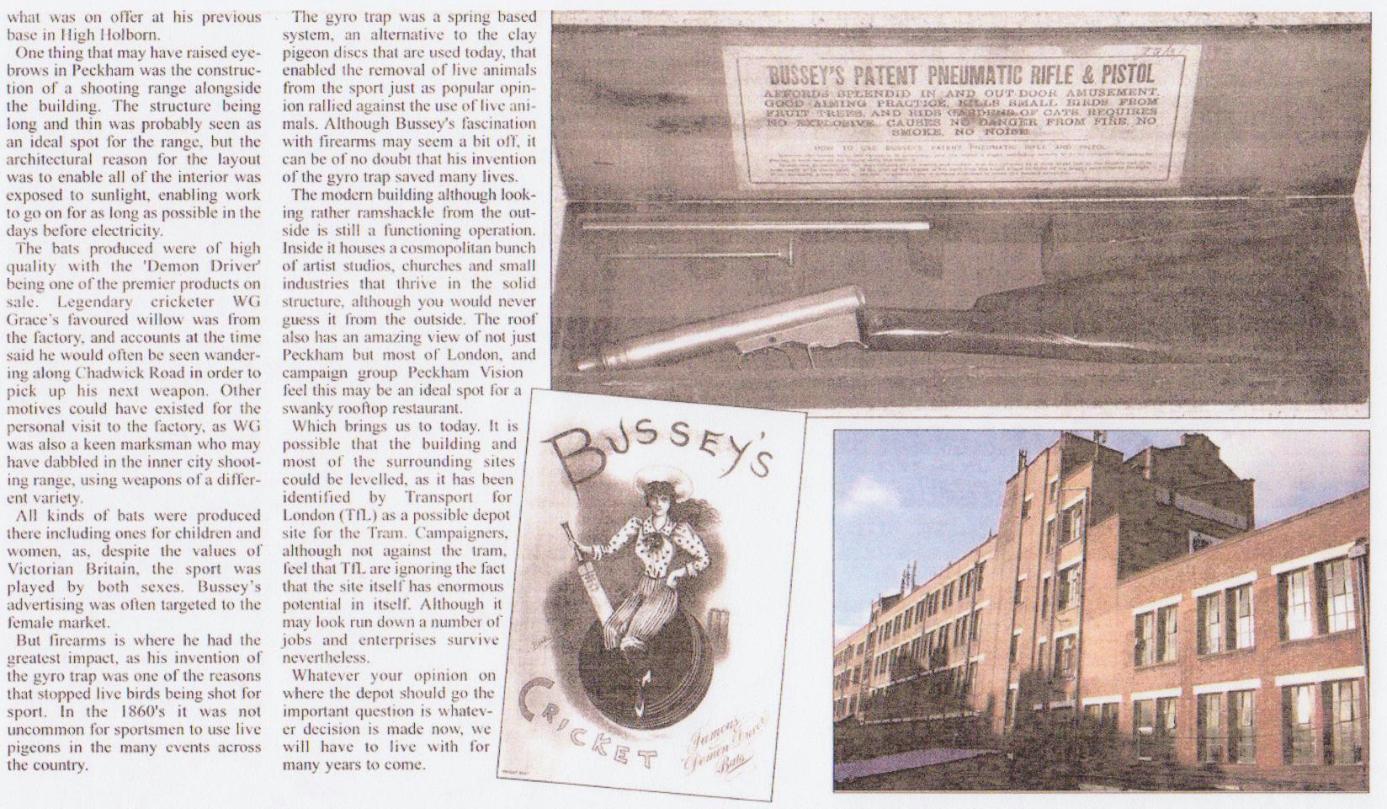 An advert in the "Sydney Mail" (March 1881)describes Bussey's Patented Pigeon Launcher-complete with steel gyro-pigeons. GGB's contribution to the fledgling art of clay pigeon shooting!The only airguns in the same ad. are by Pope and Quackenbush.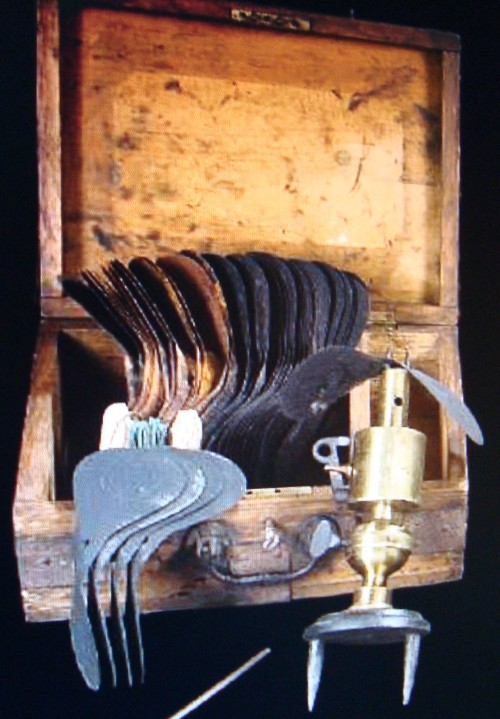 Busseys' were famous for their products-and their advice! From 1892 until 1931(with the exception of the years between 1917-22)the firm published an annual called,"Bussey Cricketer's Diary & Companion".Containing everything a flanneled-fool would want to know.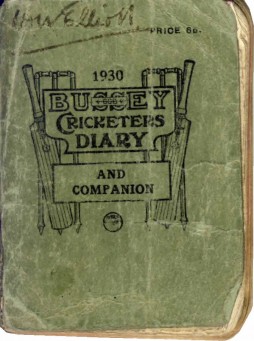 George Bussey has been called a," serial inventor". Just about all his products were described as being "special" and many were in fact patented. The Bussey dining room table that converted into a billiard table in a trice,must have been all the rage in 1880.Likewise,table croquet,played with celluloid balls. And,how could a golfer get by without a patented Bussey caddie?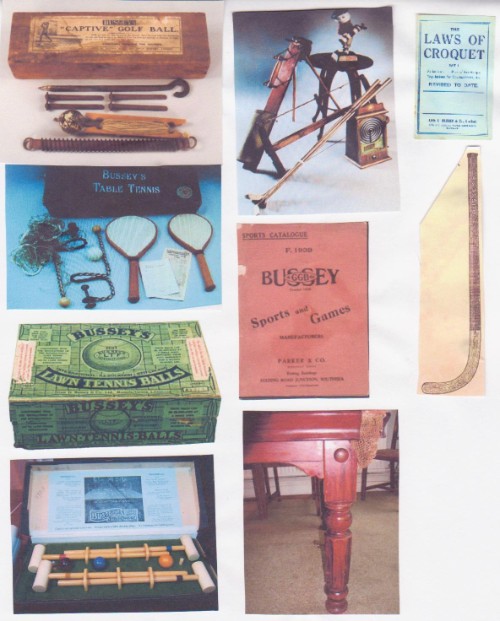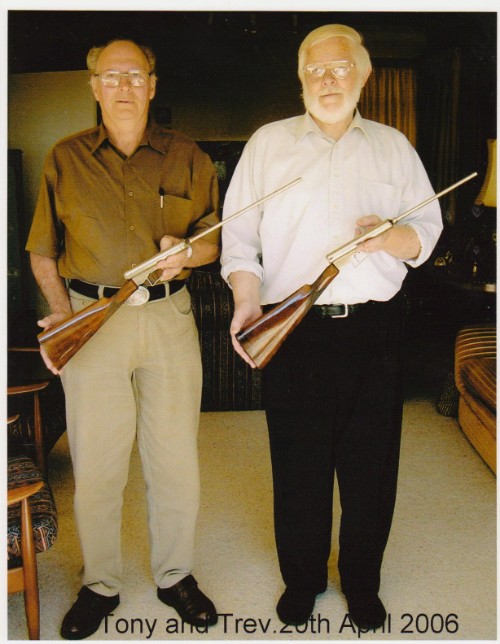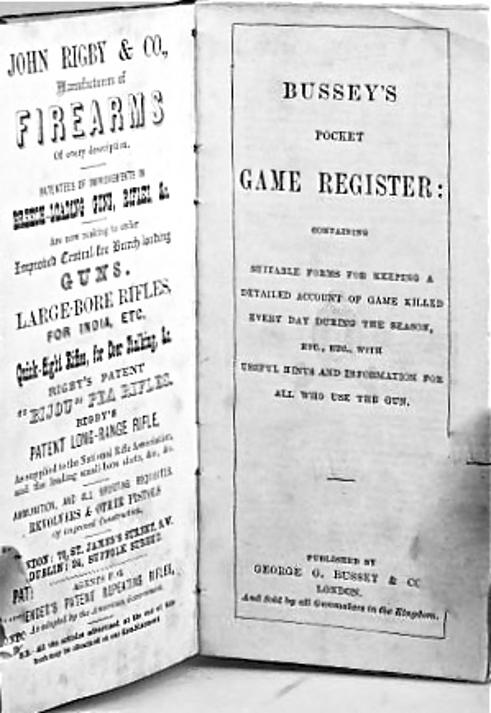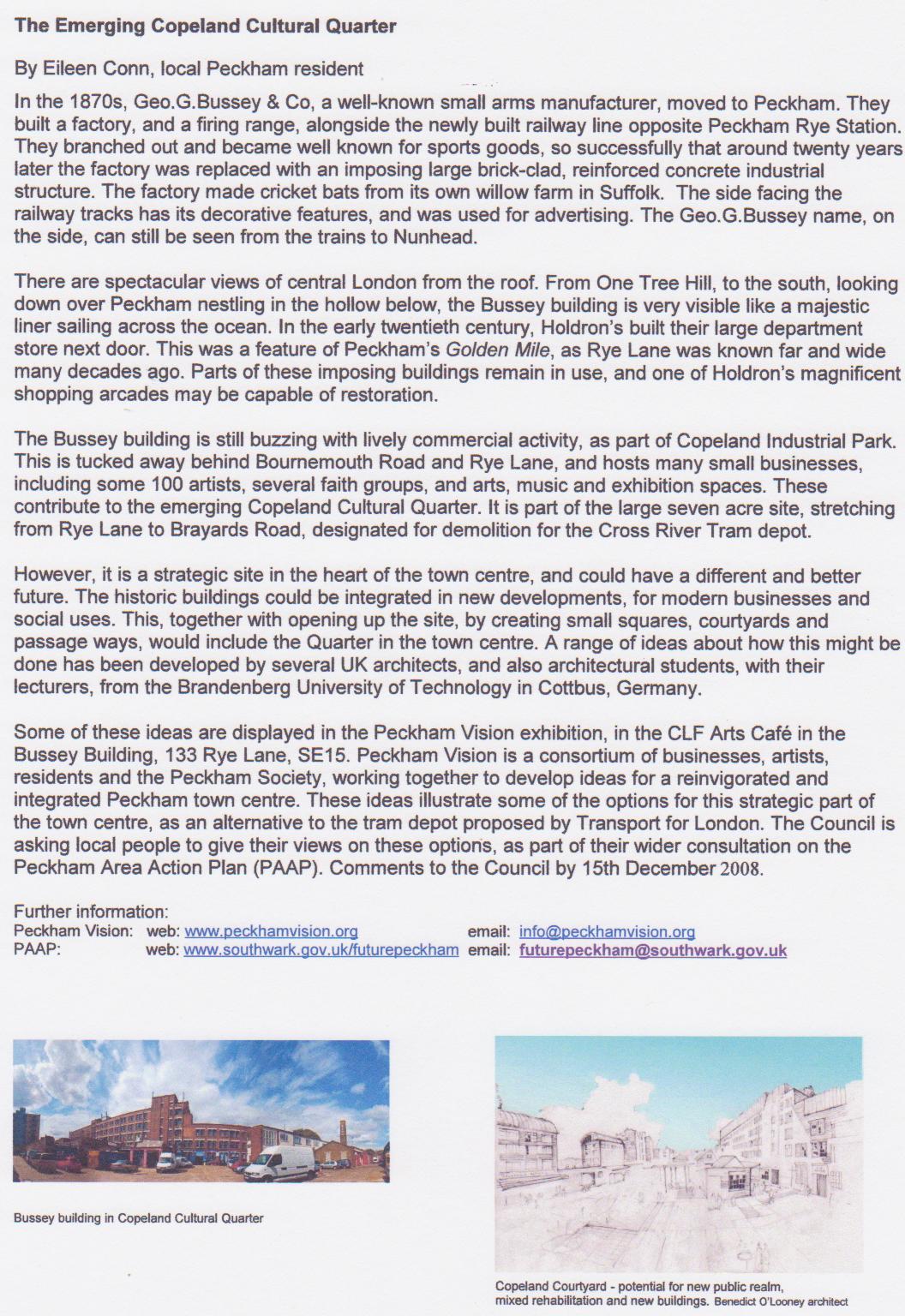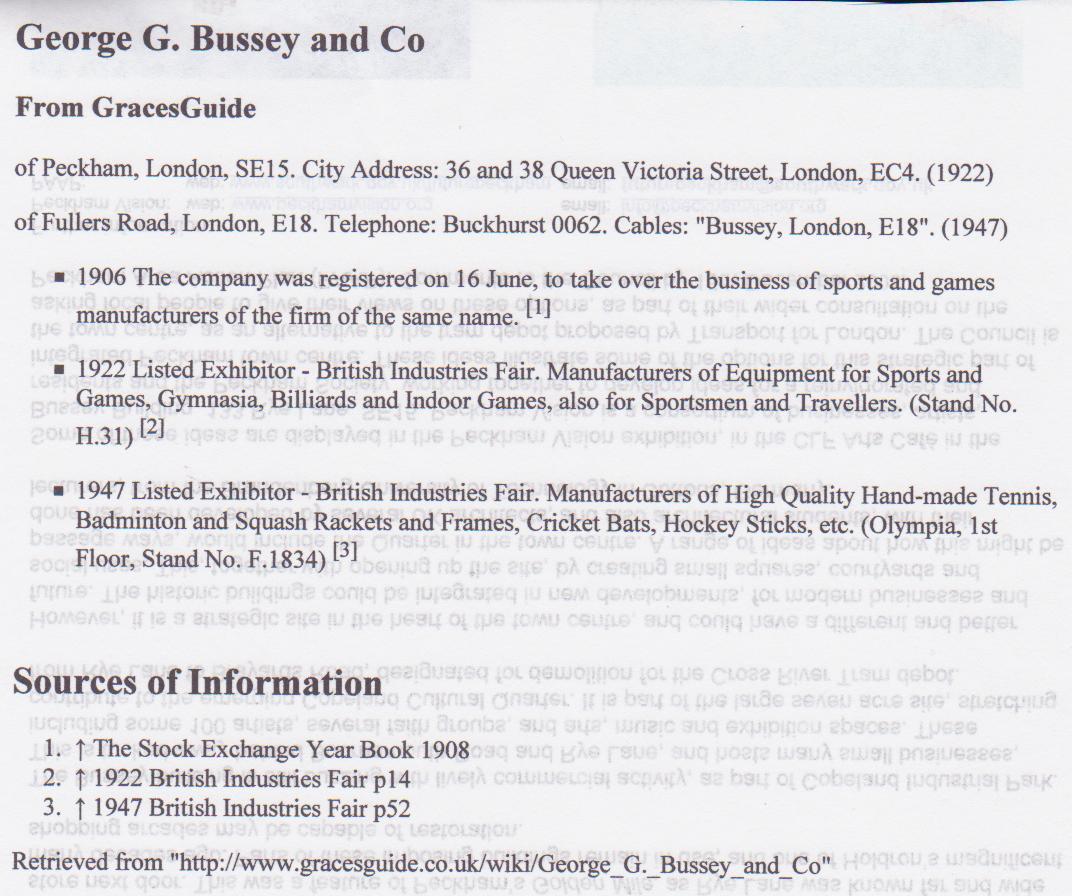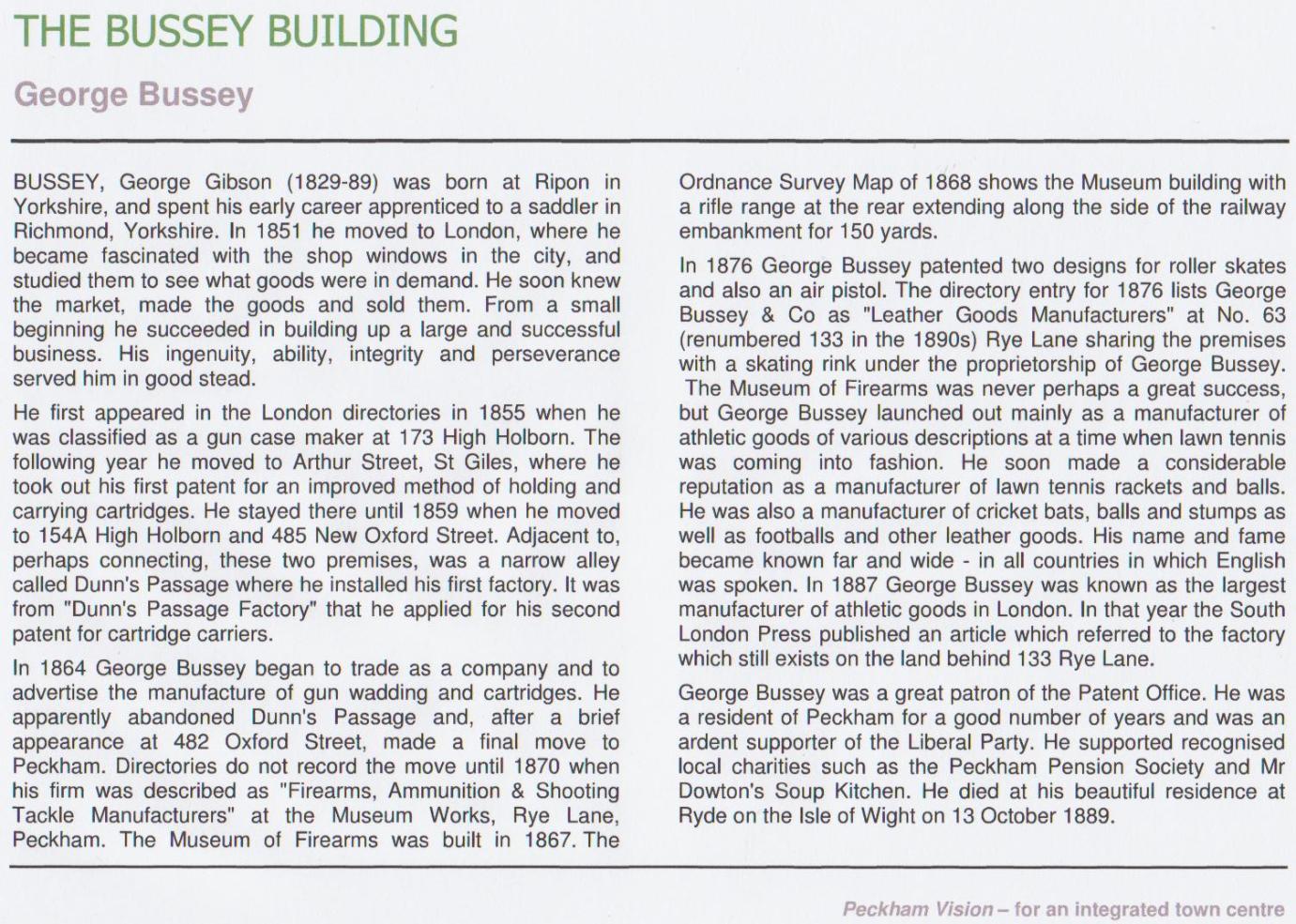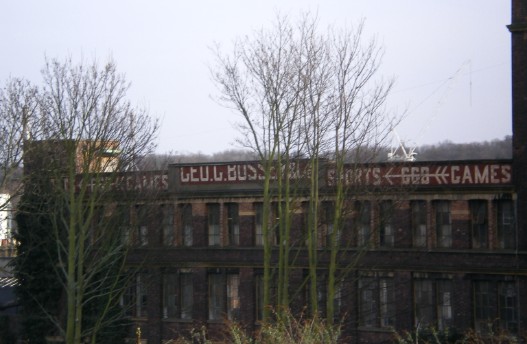 Bussey Building from the railway line.2009
Photo by Eileen Conn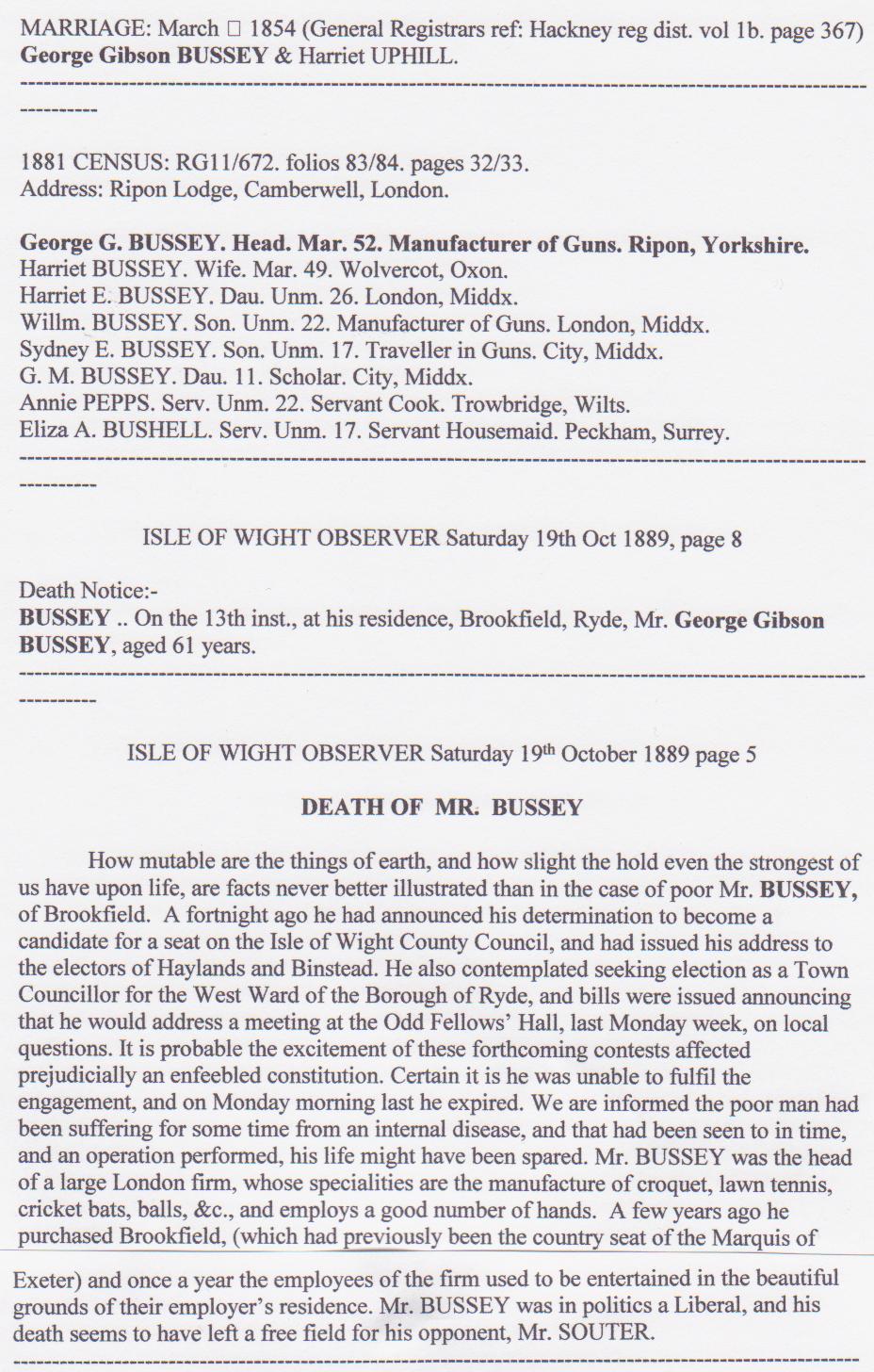 SOUTH LONDON PRESS,Saturday,Oct.19 1889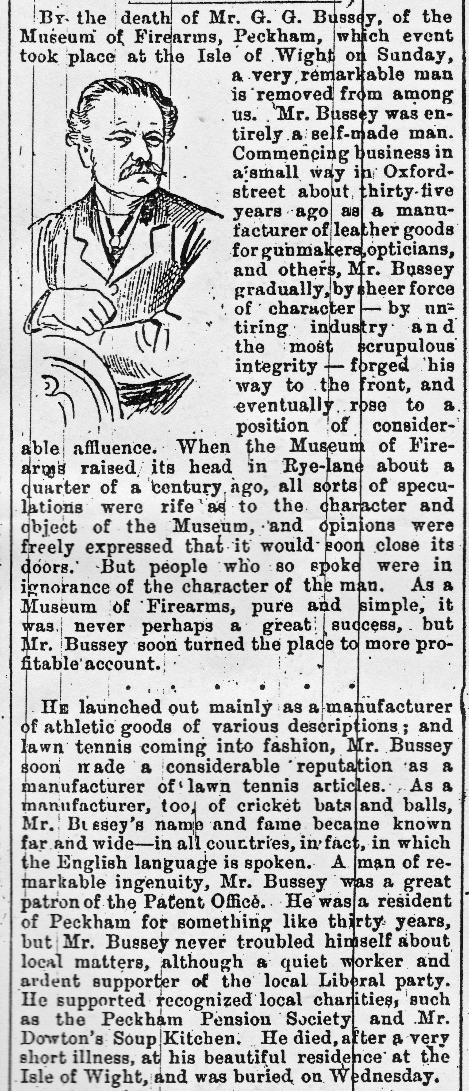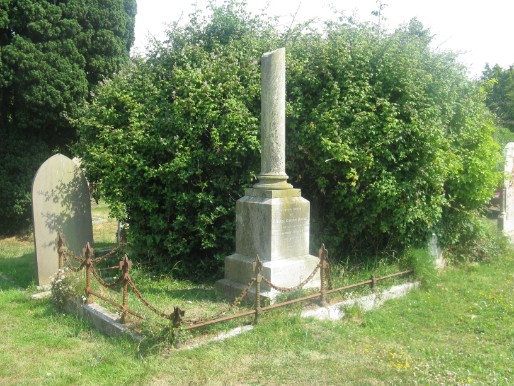 The broken column symbolises,"a life cut short".John McCrossan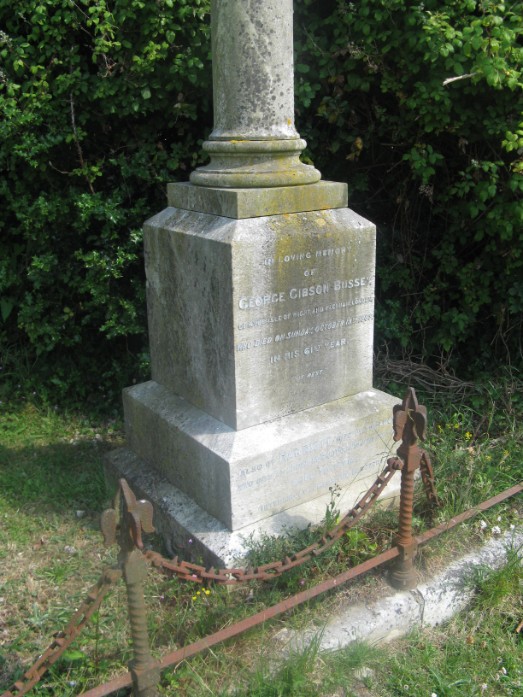 Graveside photos by Kevin Brock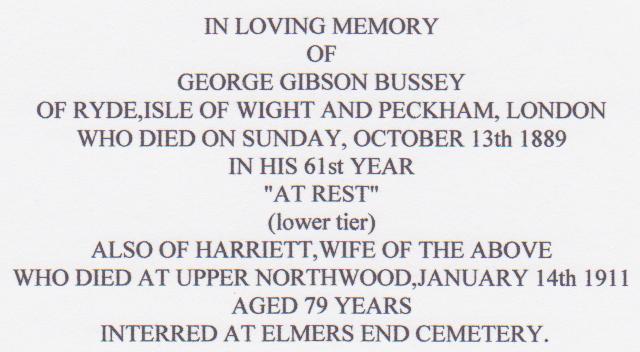 The year 2011 saw Holt's,auctioneers of fine modern & antique guns, trade a rare Bussey airgun.
(Text and picture extracted from auction catalogue.)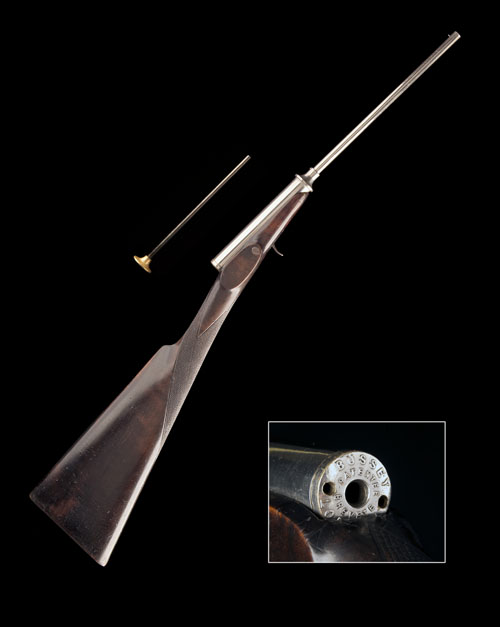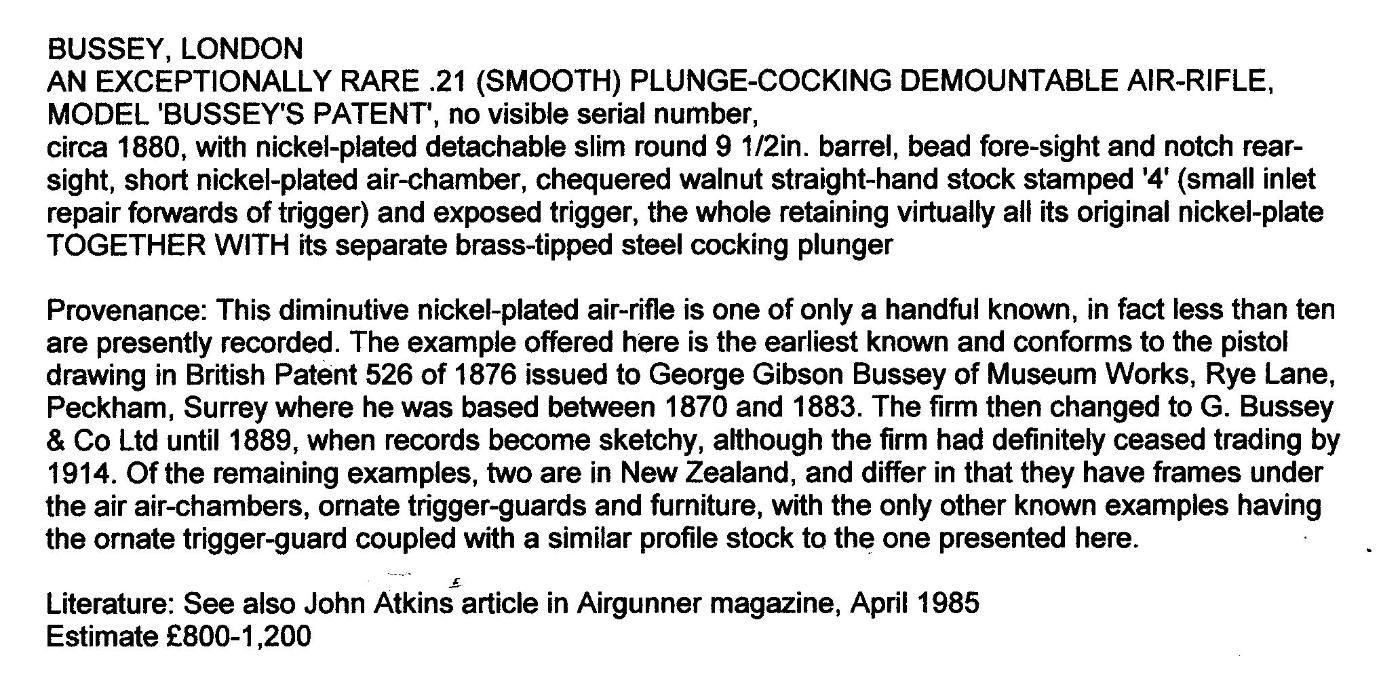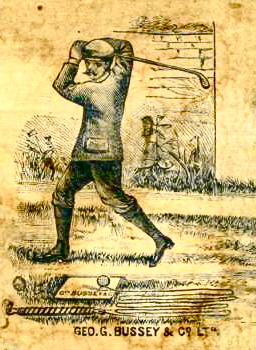 Could this be a Bussey Pistol?