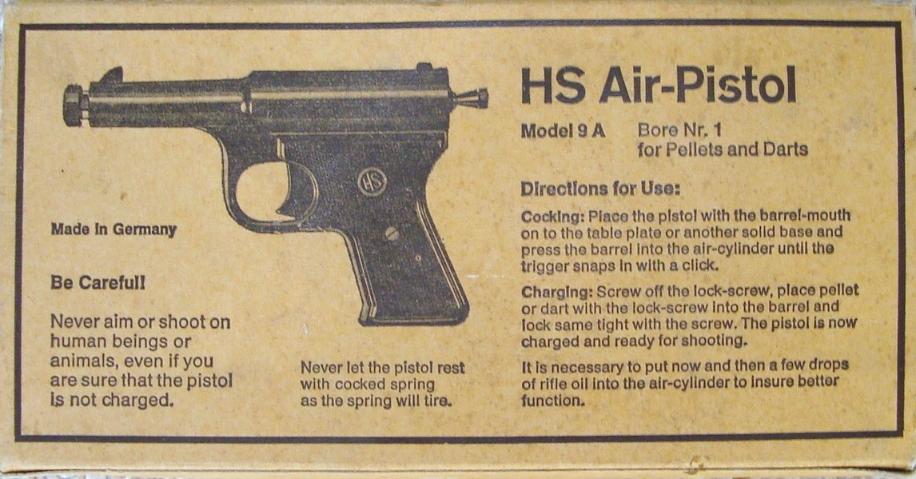 Herbert Schmidt KG of Zella Mehlis
Another German "cottage industry" gunmaker whose business really expanded in the pre-WWII period. Schmidt seems to have begun the manufacture of airguns in the late 1930's. This activity was curtailed by hostilities, but you can't keep a good man down!Adverts for the firm's novel air pistols can be found in early 1950's publications.
All good things do come to an end though.The business's principal passed on in 1975. The firm ceased trading in the 1990's.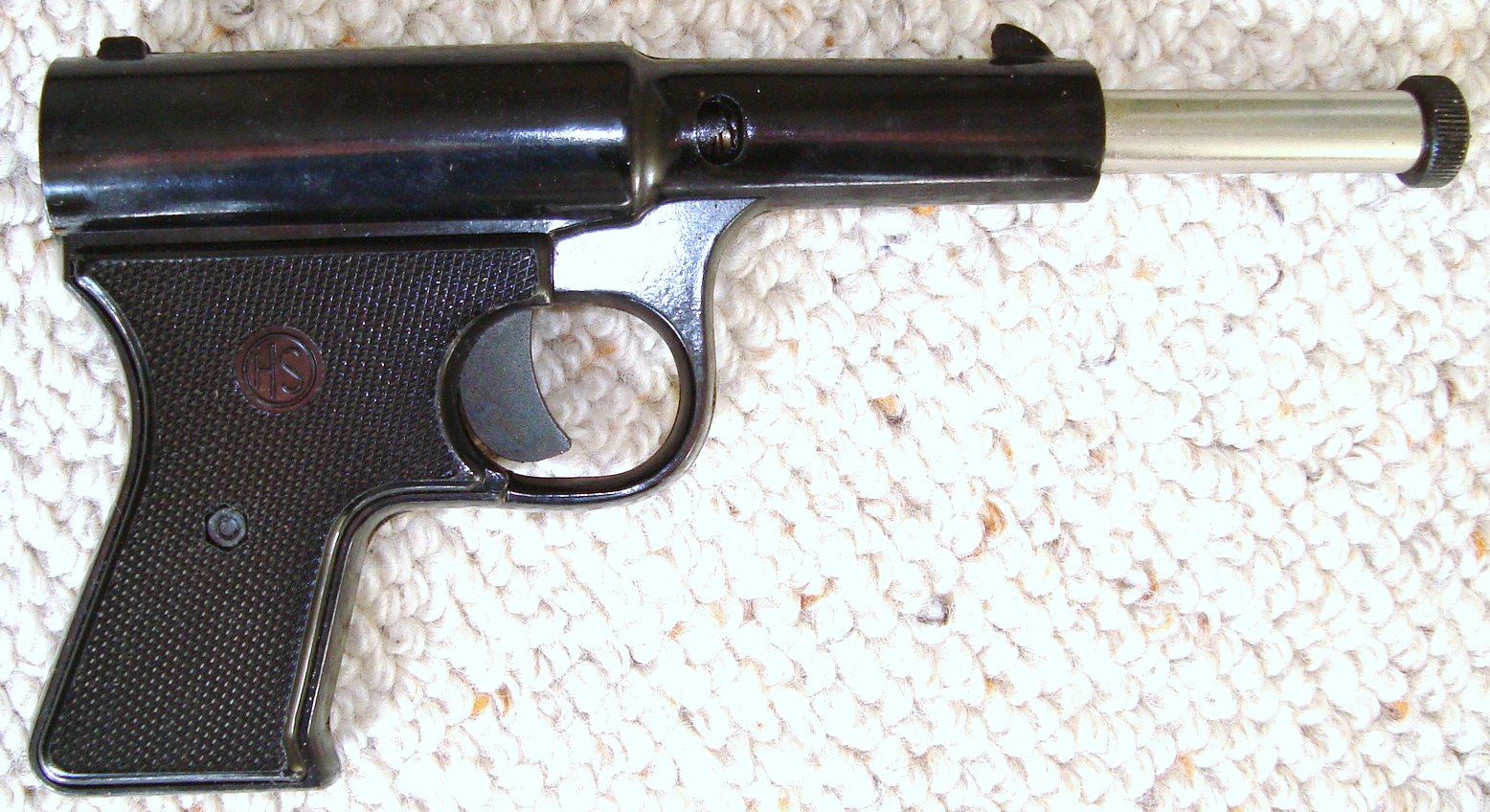 HS9 is a simple "pop-out" GAT-type air pistol.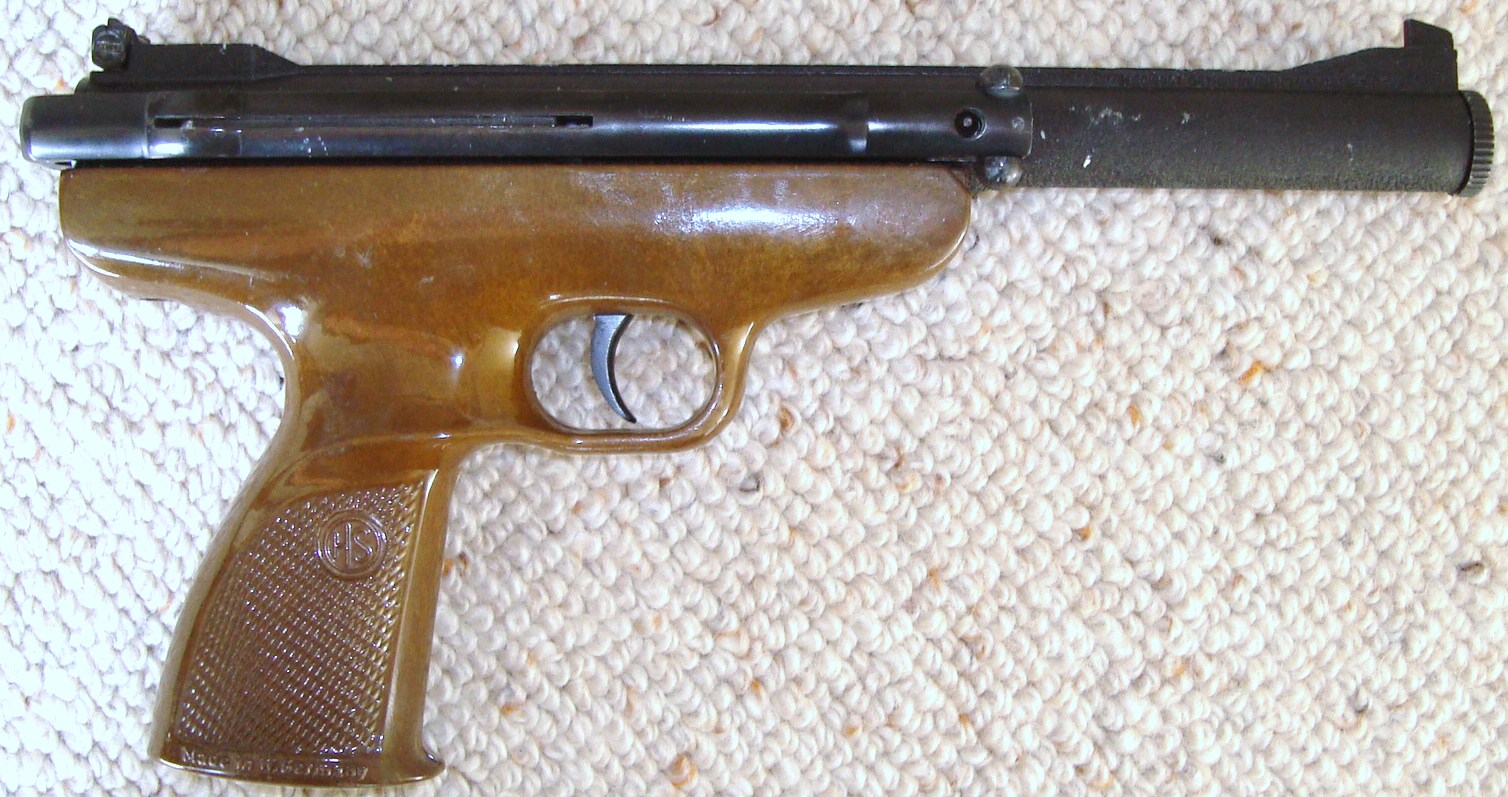 The HS71 is a 4.5mm calibre,100 shot, repeating, lead ball shooter.A well made,modestly powered airgun that can be a lot of fun.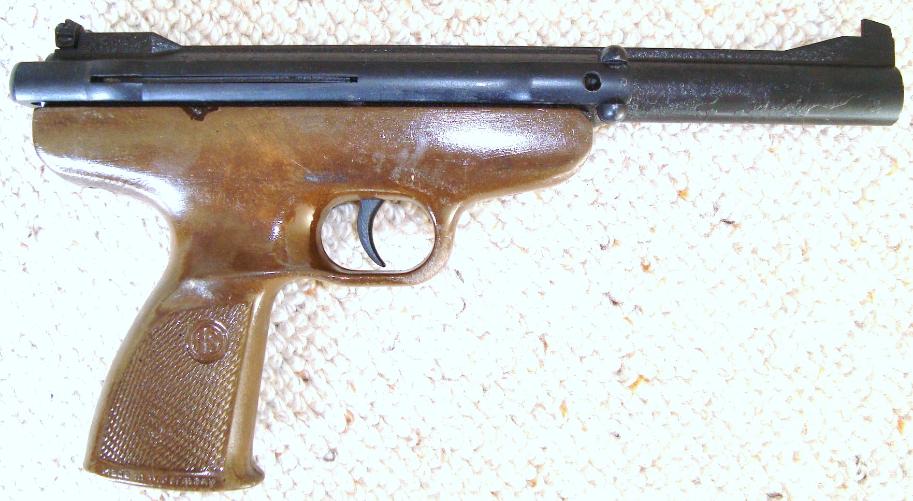 THe HS75 is a rather rare air pistol.In New Zealand,at anyrate! It looks the same as the HS71 but it doesn't shoot lead ball or pellets.It has a diminutive barrel of around 3mm diameter over which a plastic missile(a dart) is placed(see picture below).Made for indoor target practice,the HS75 wasn't really a great idea.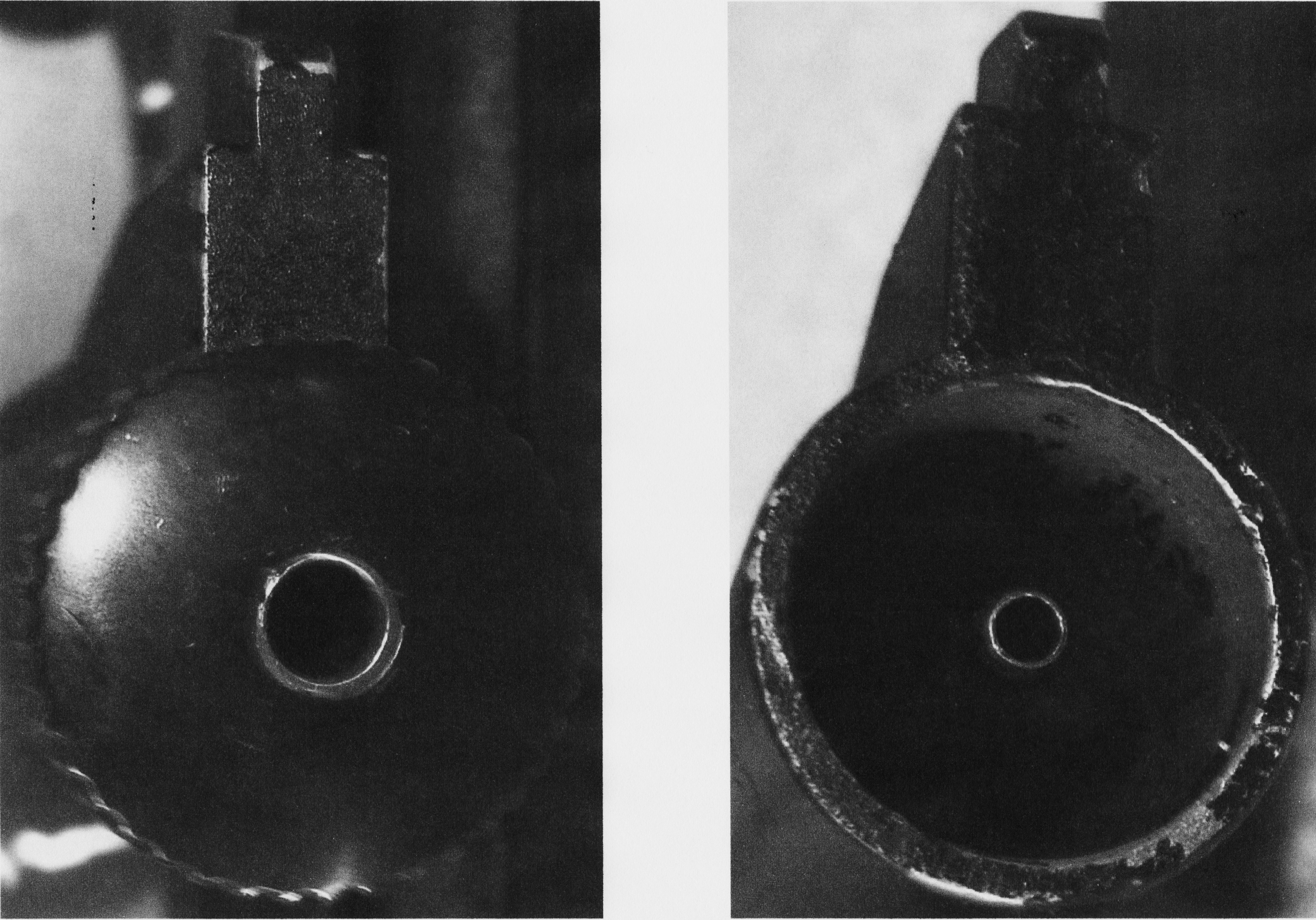 Muzzle of HS71 on left and HS75 on right.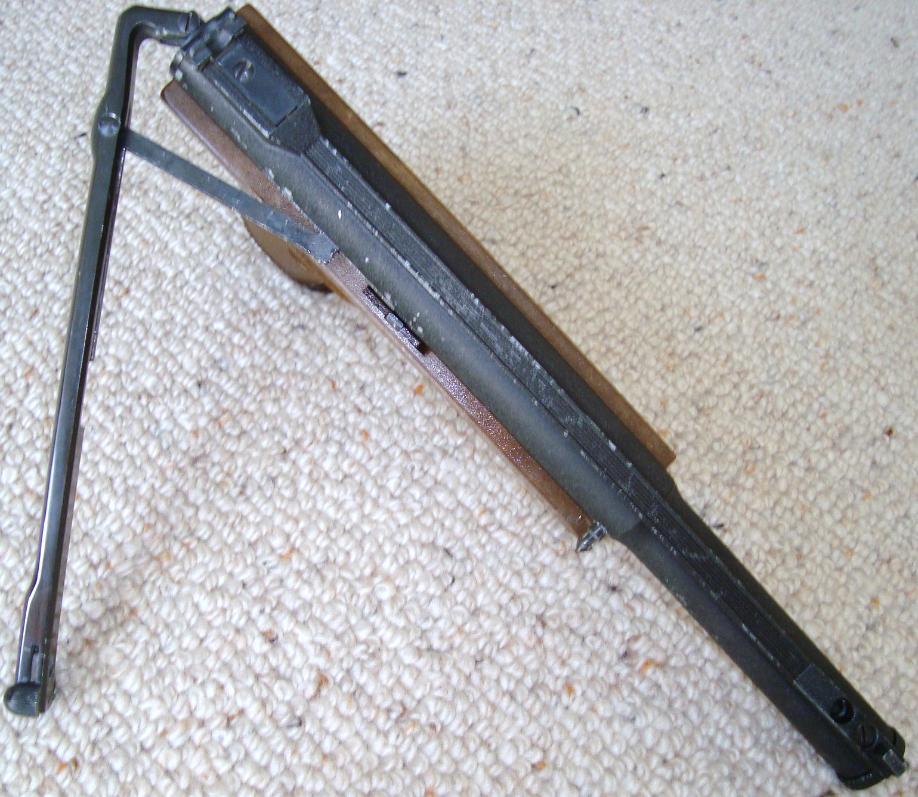 Efficient side-lever cocking method.