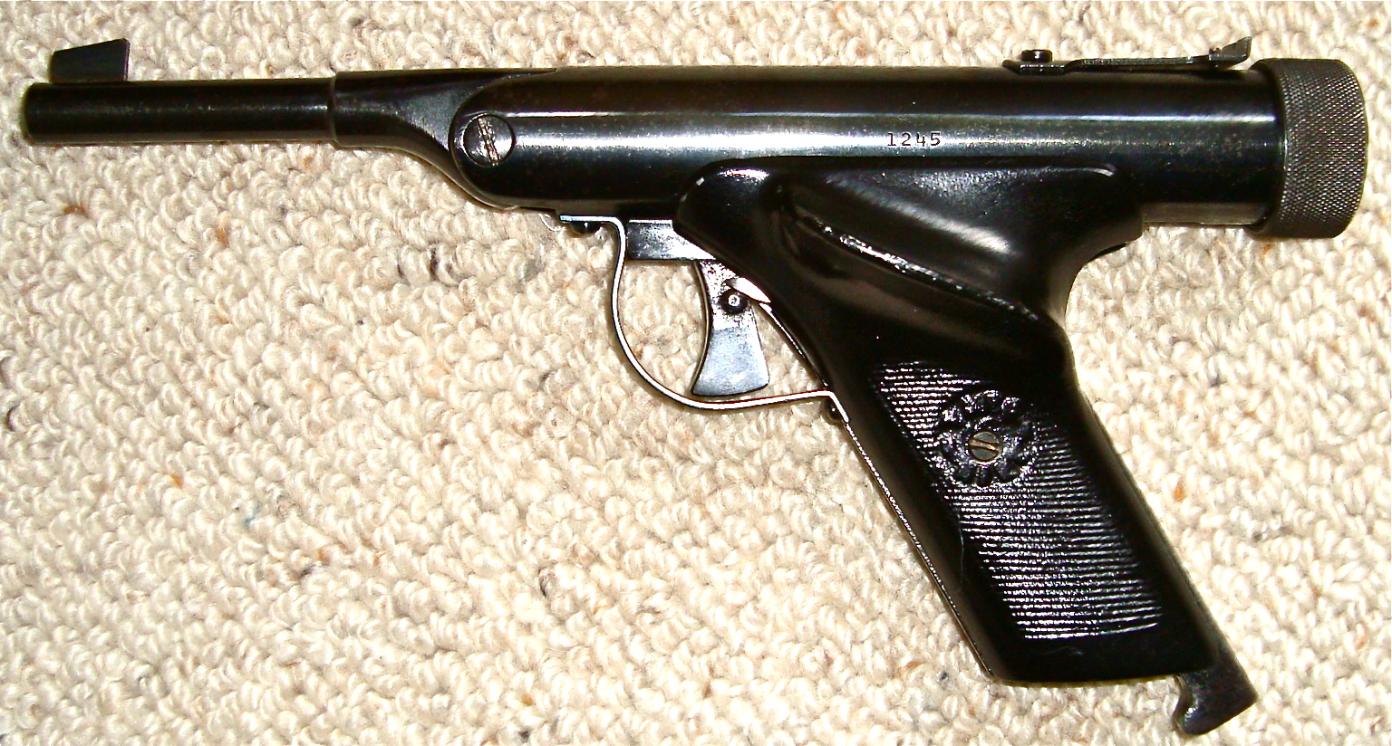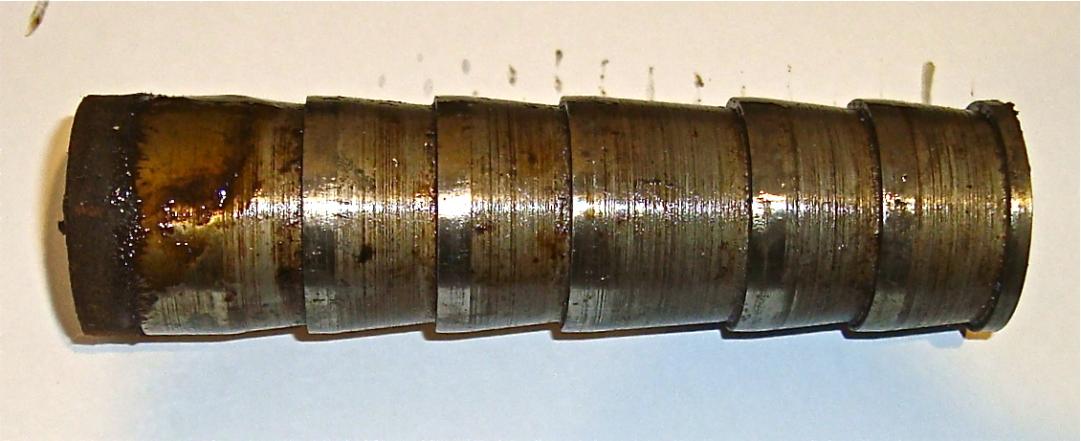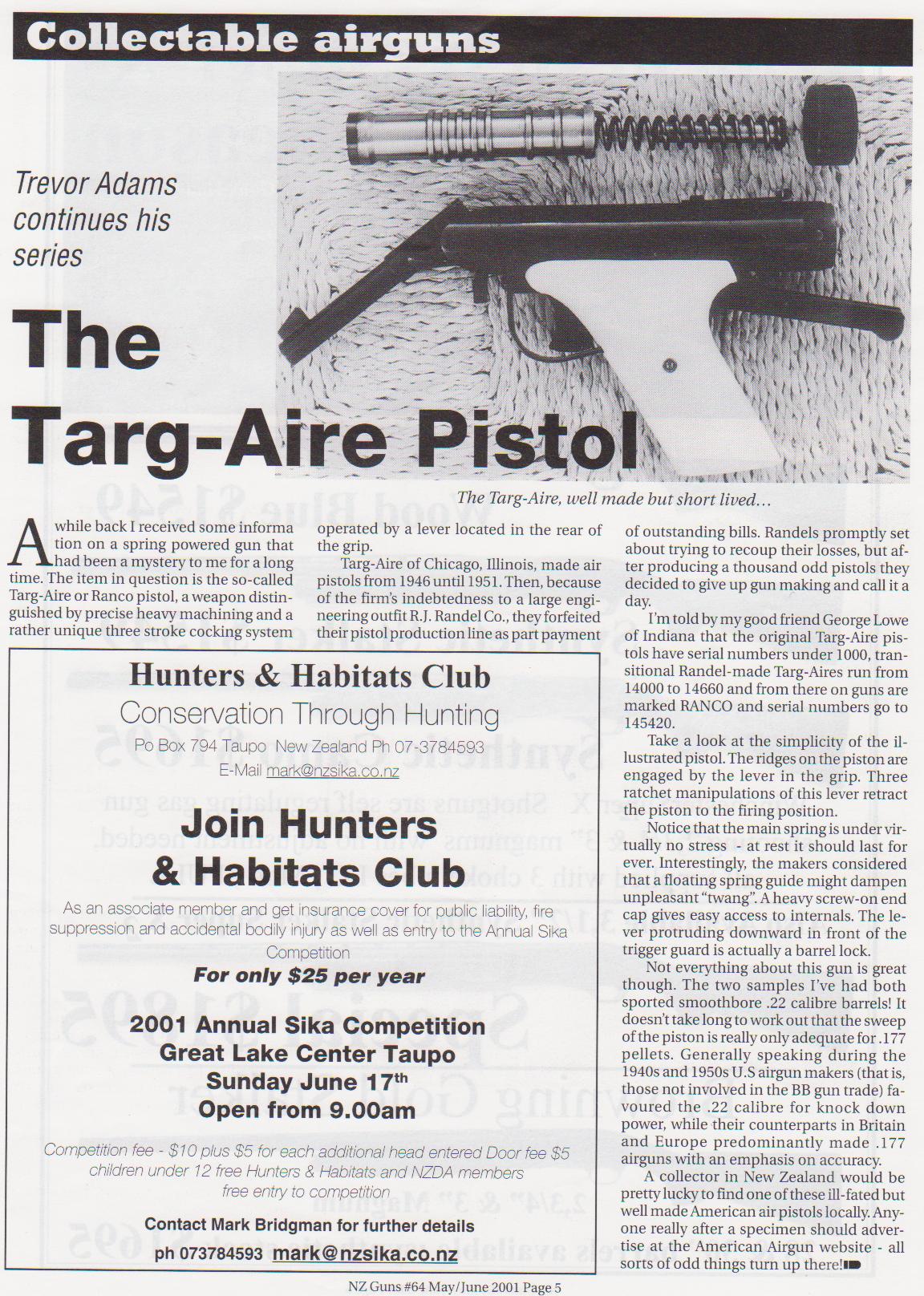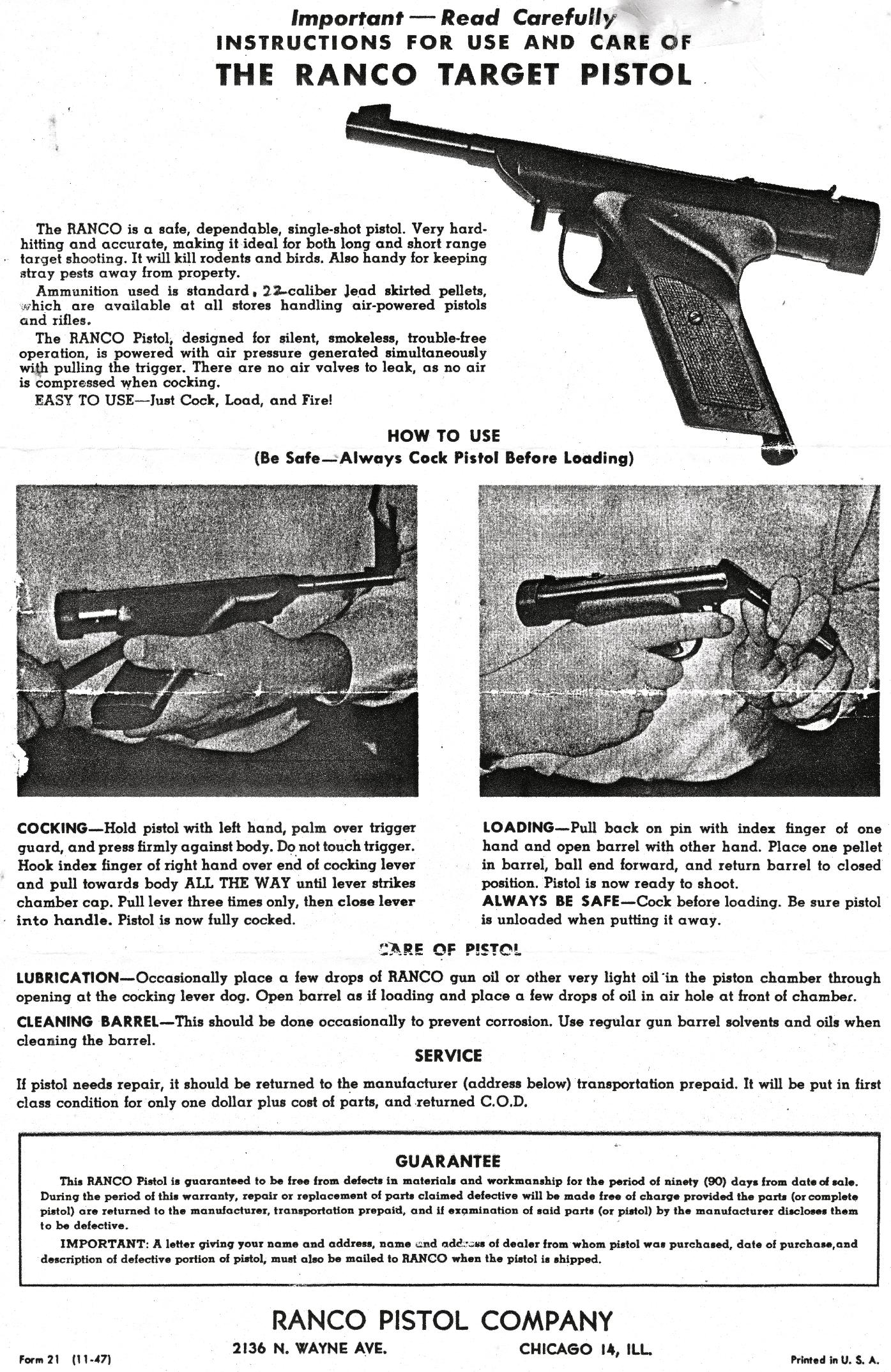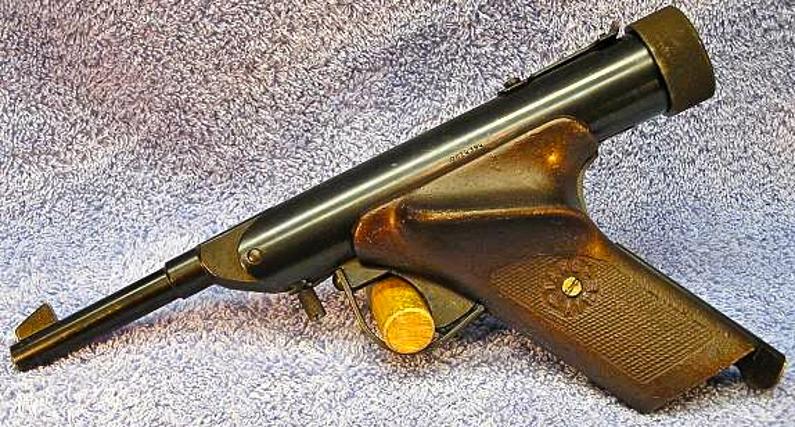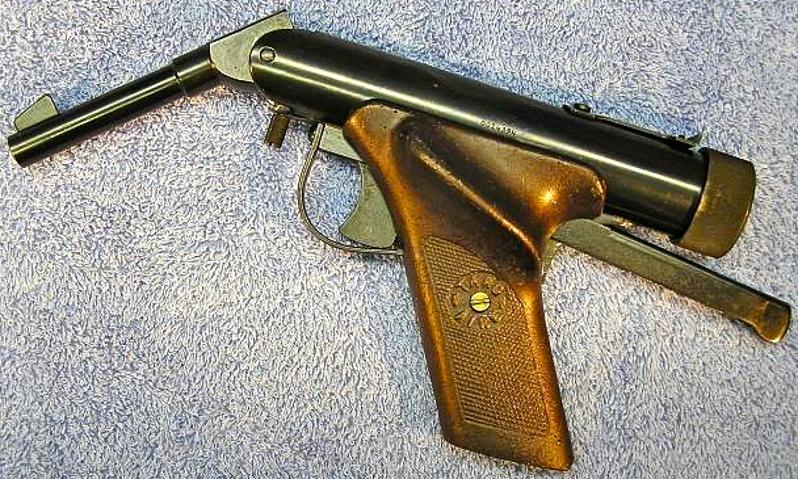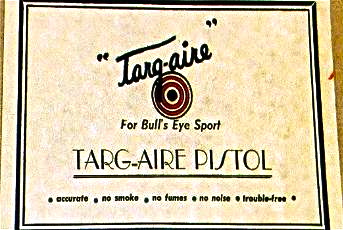 The 1949 Winslow Patent,
UNITED STATES PATENT OFFICE 154,828 DESIGN FOR AN AIR PISTOL William B. Winslow, Barrington, Ill.
Targ-Aire Pistol Co., ship assignor to Chicago, Ill., a partner- Application November 20, 1947, Serial No. 142,695 Term of patent 3%/2 years (Cl. D30-1) To all whom it may concern:
Be it known that I, William B. Winslow. a citizen of the United States, residing at Bar- I claim: The ornamental design for an :air pistol, as shown.
https://www.google.co.nz/patents/USD154828?dq=air+pistol&hl=en&sa=X&ved=0ahUKEwilsvzu54XQAhWDUZQKHZOjB9gQ6AEIPTAF