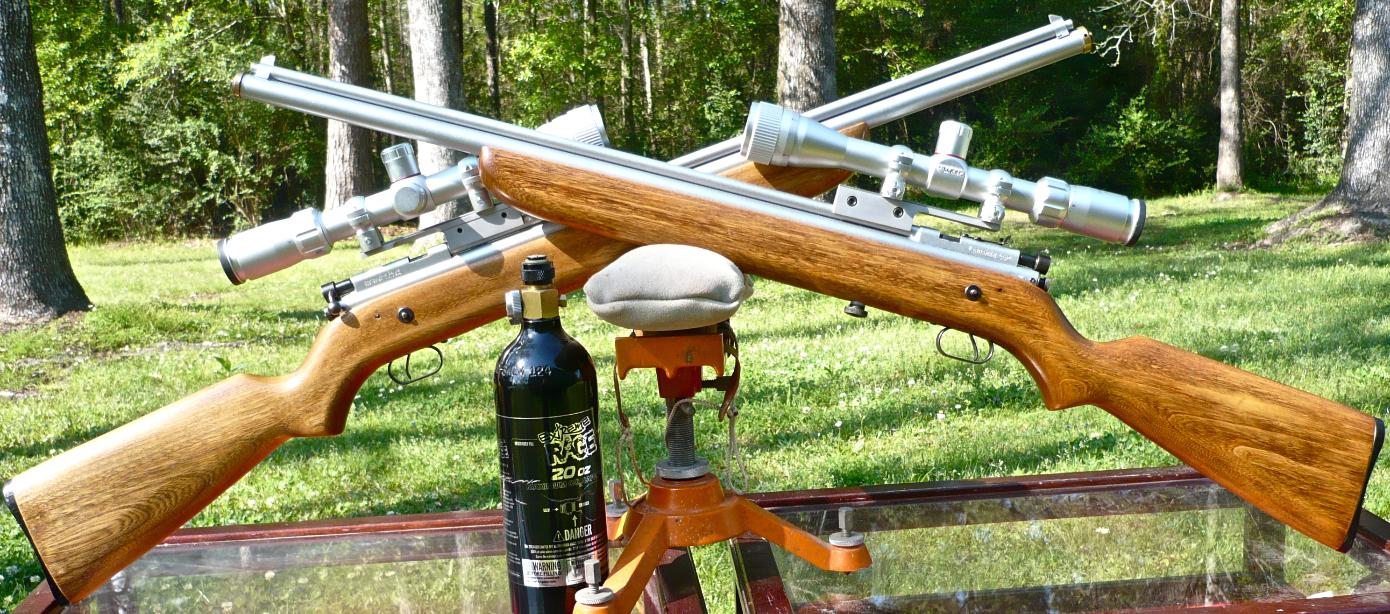 Super Crosman's.
Models 113 & 114 Single-shot CO2 rifles.
Crafted by Gary Hindman. (photo by Gary)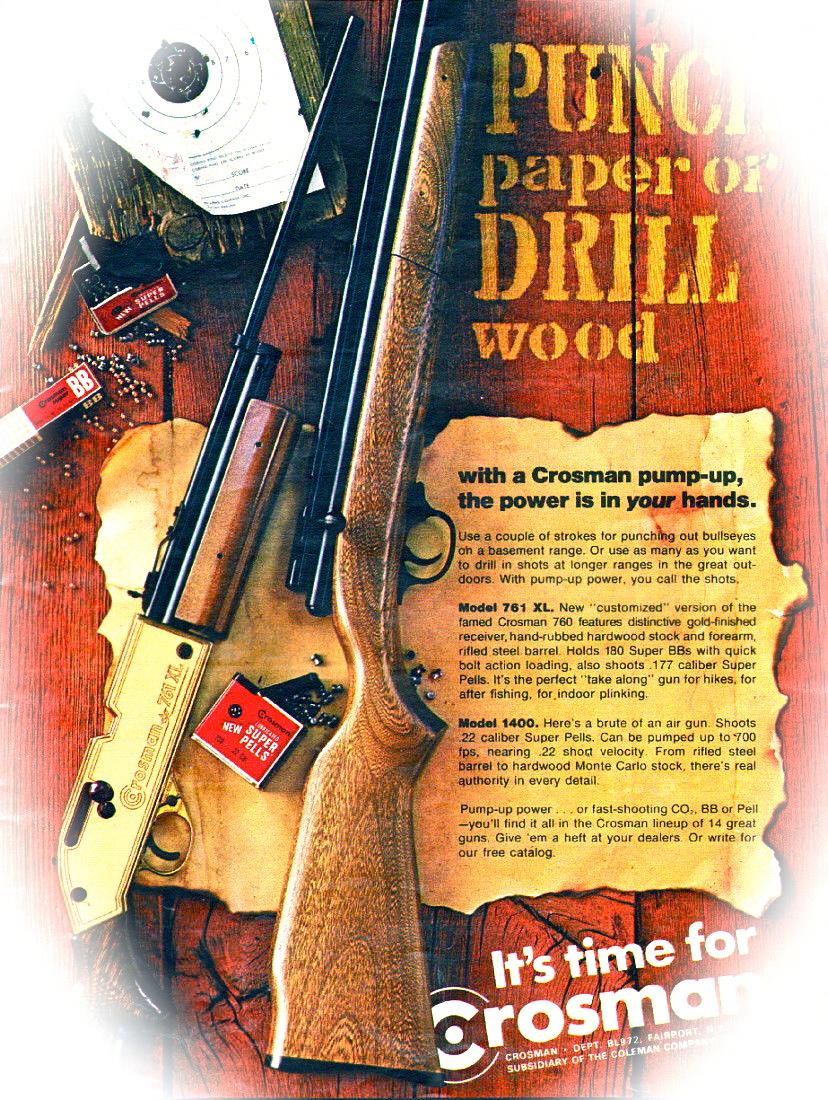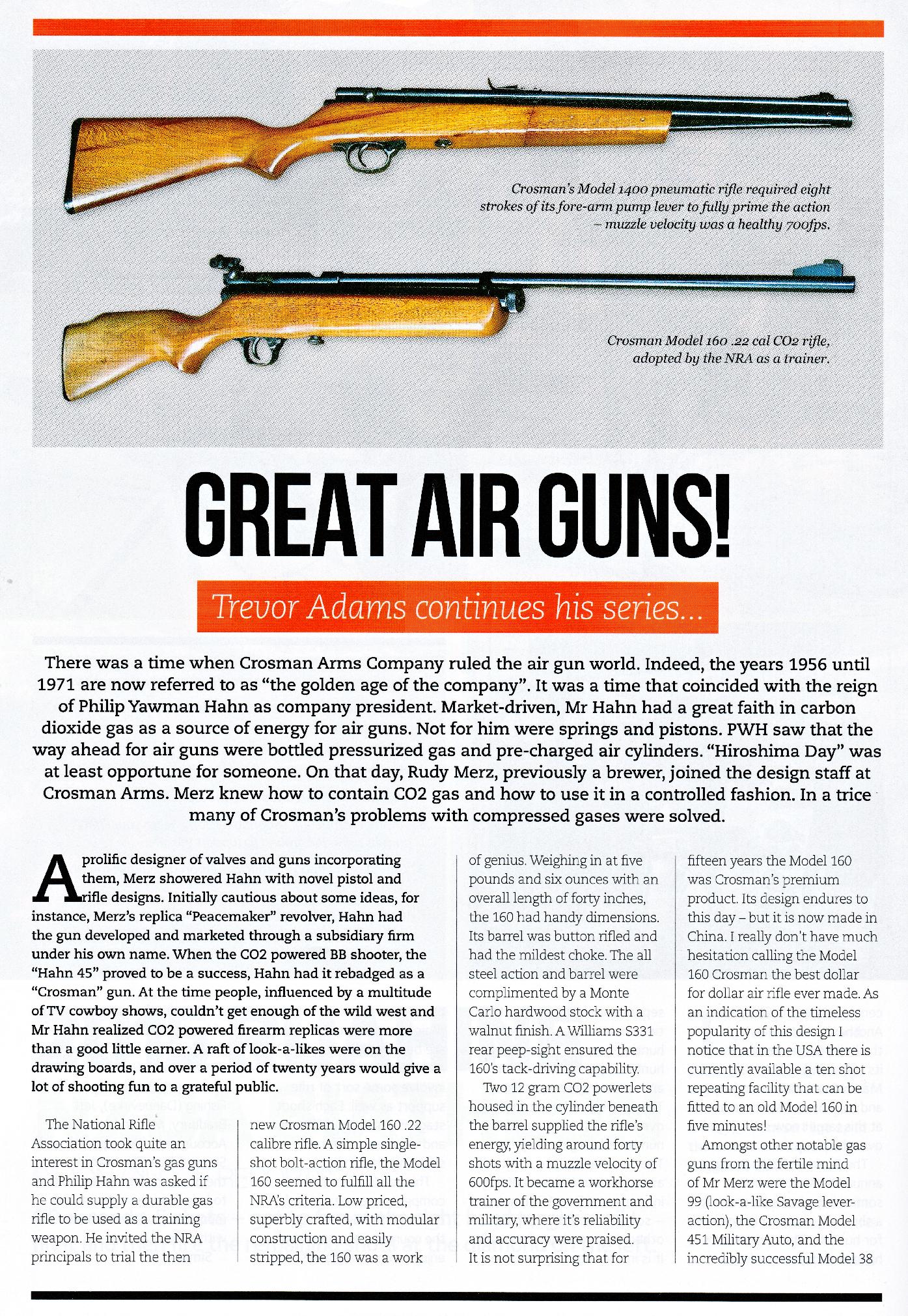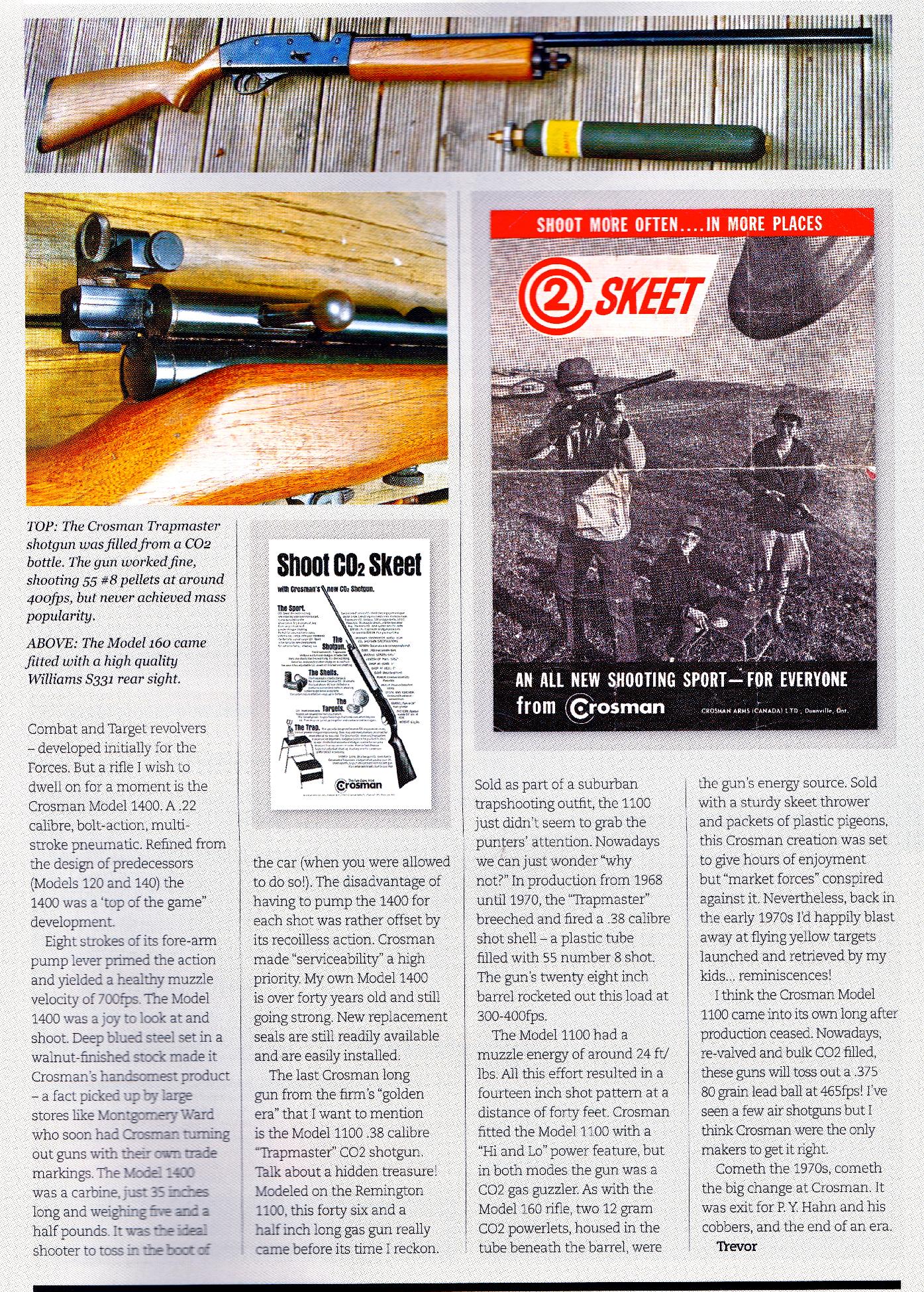 Post-WWII flyer from Crosman dated May 15,1946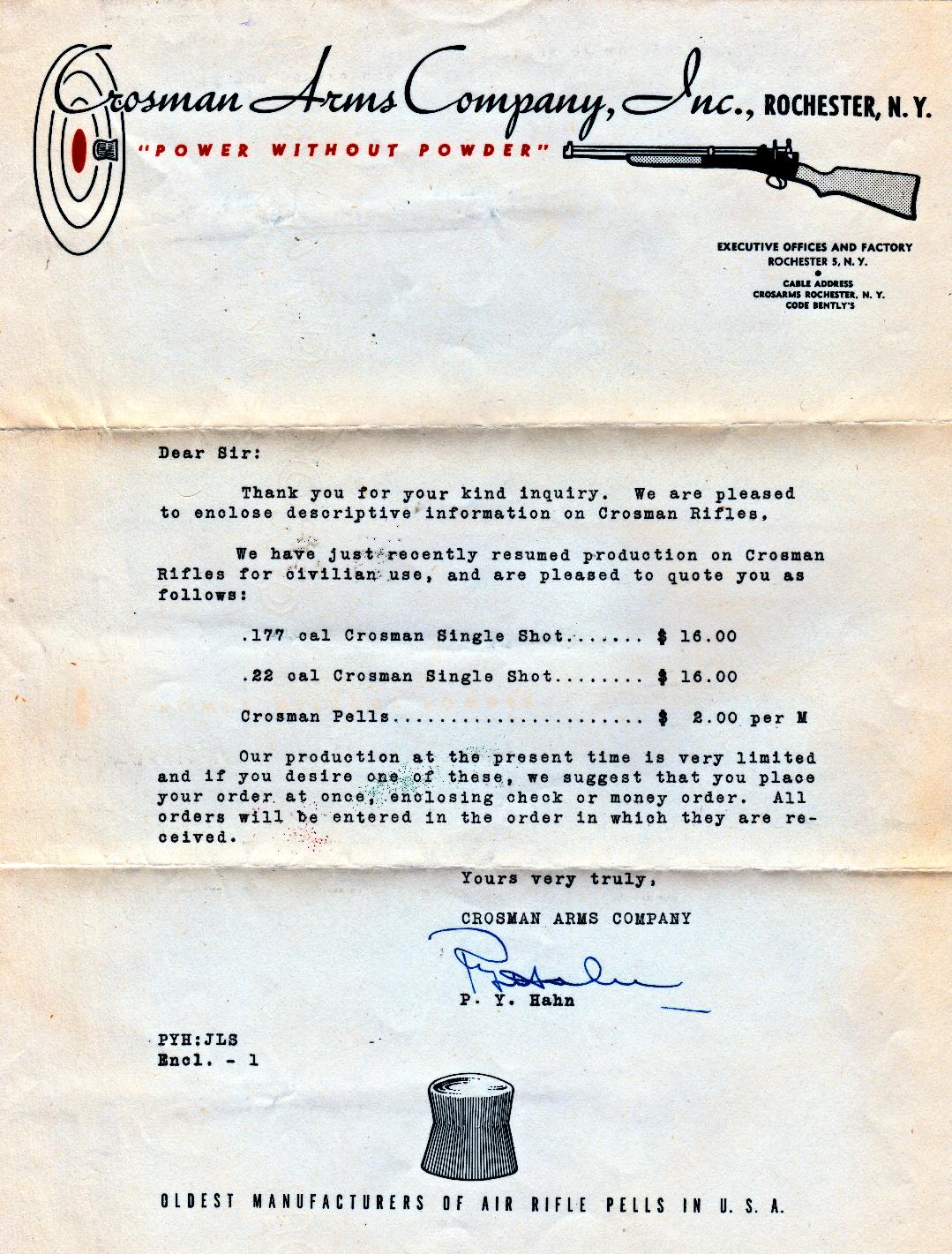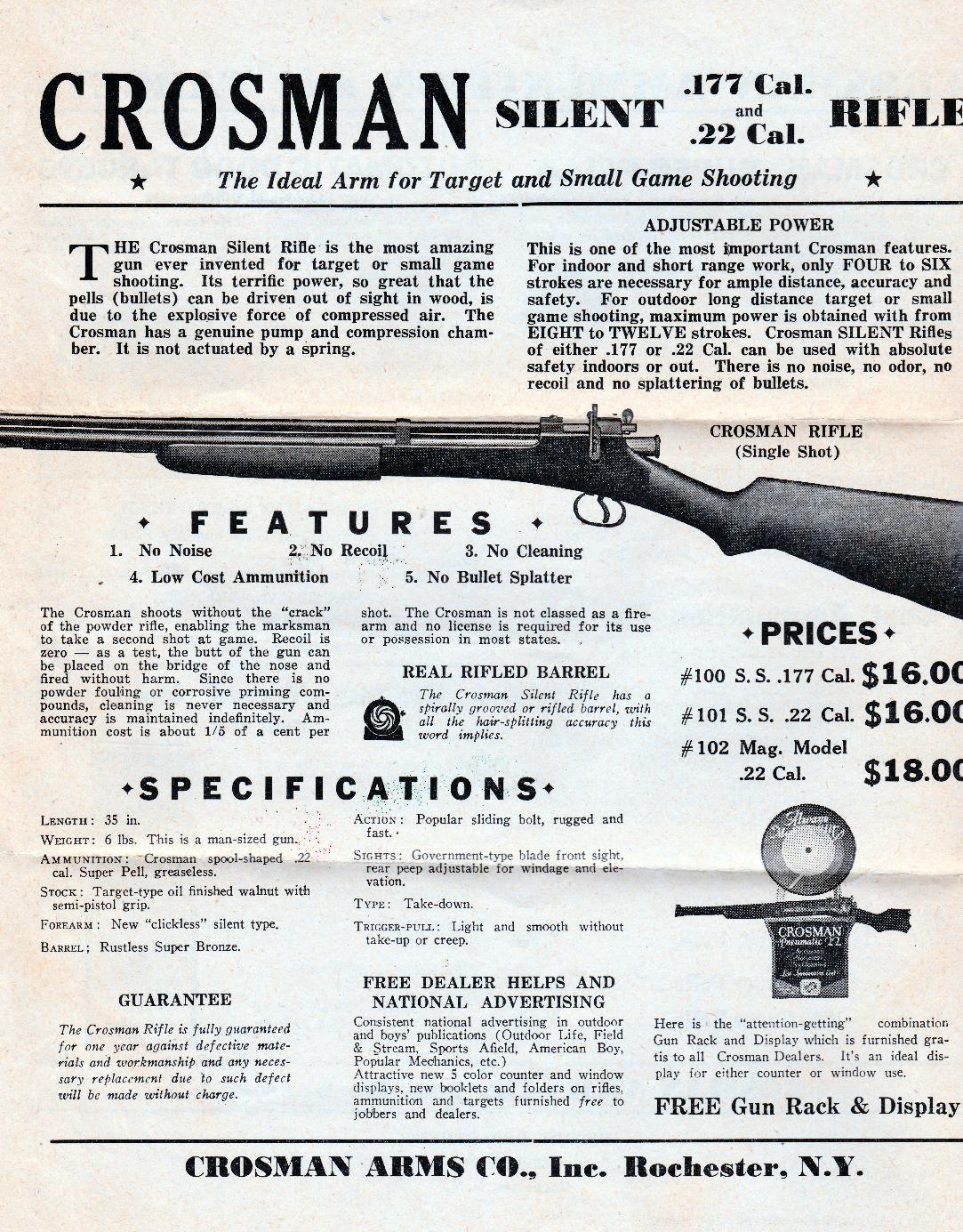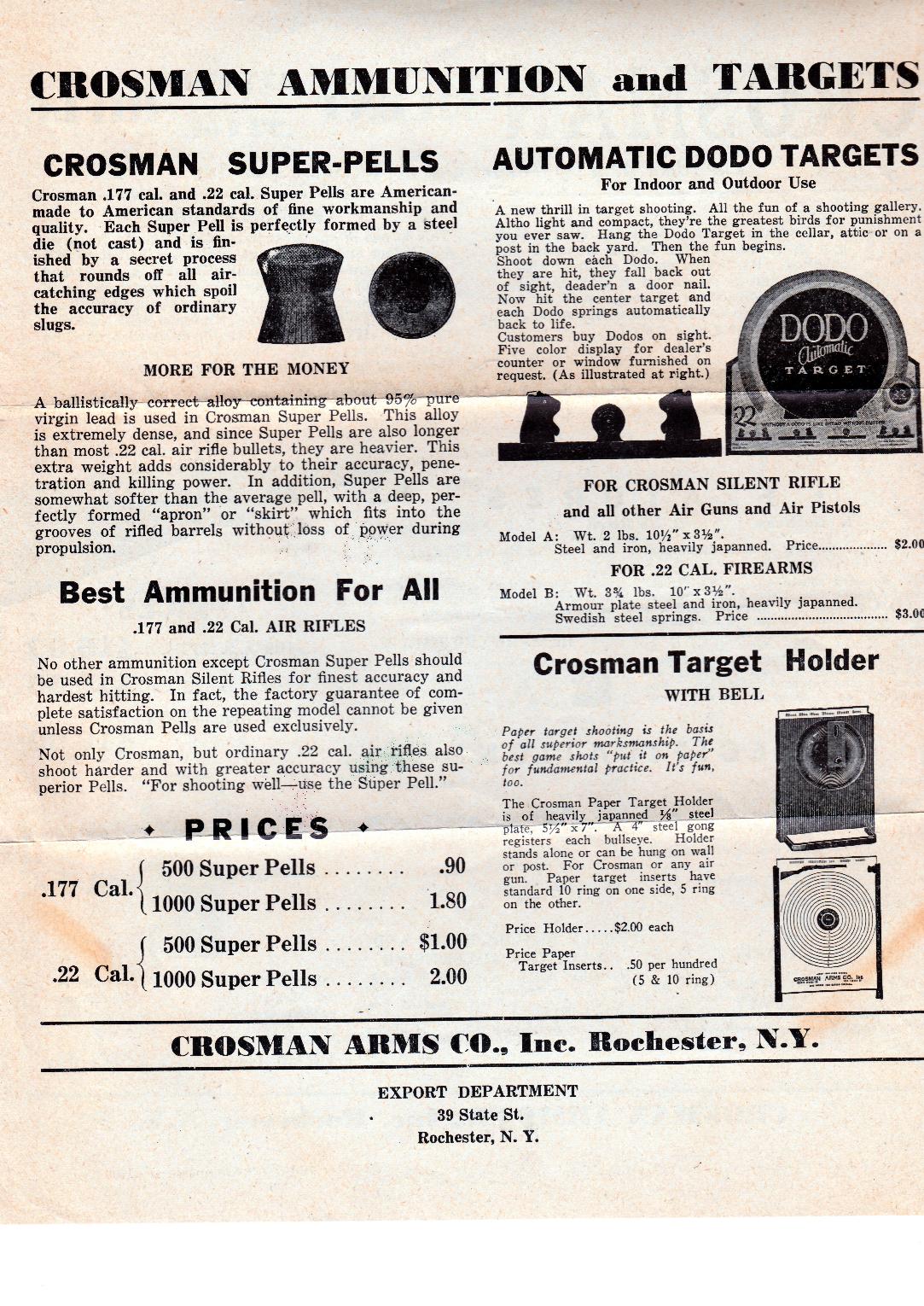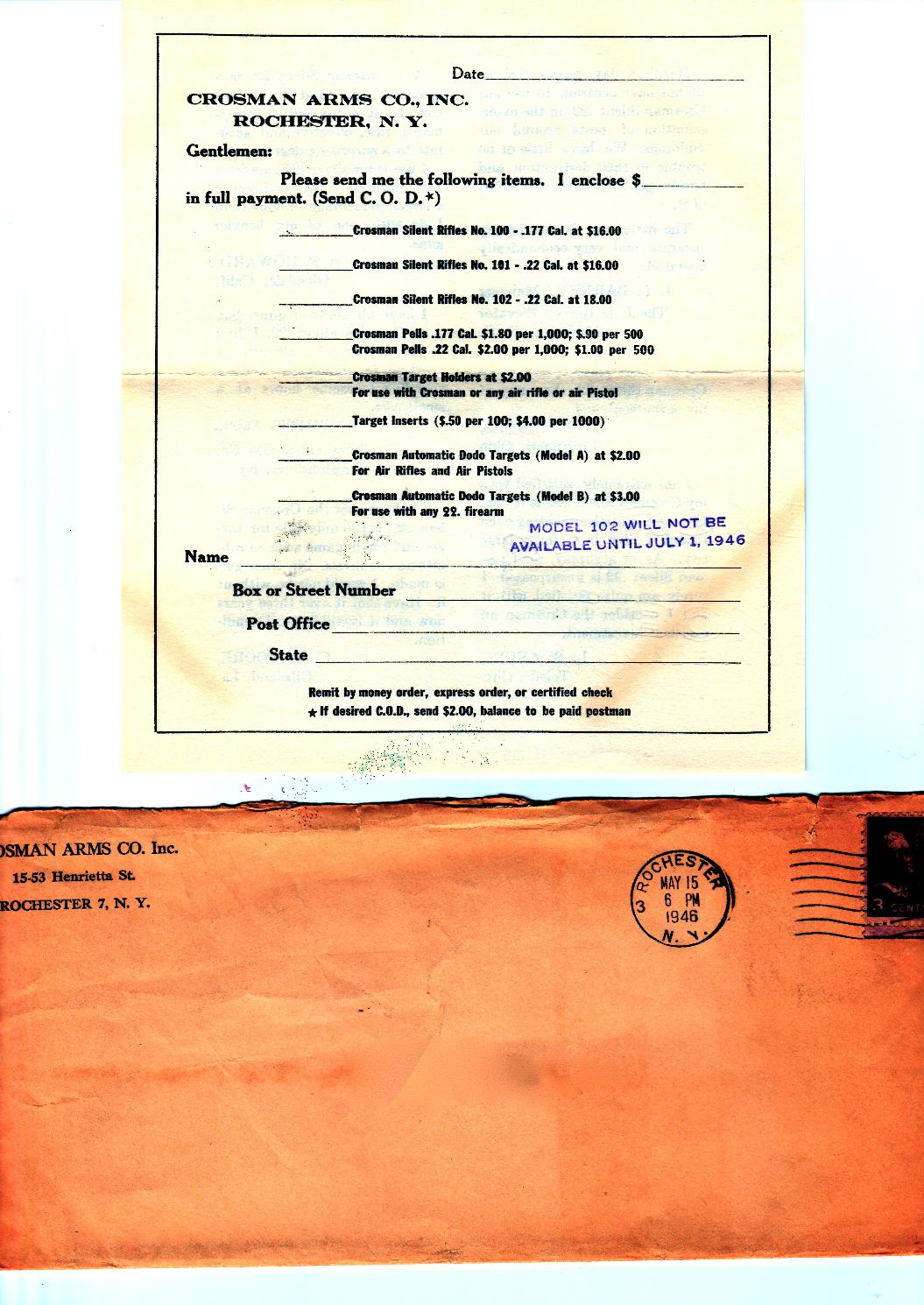 Popular Mechanics magazine,April 1923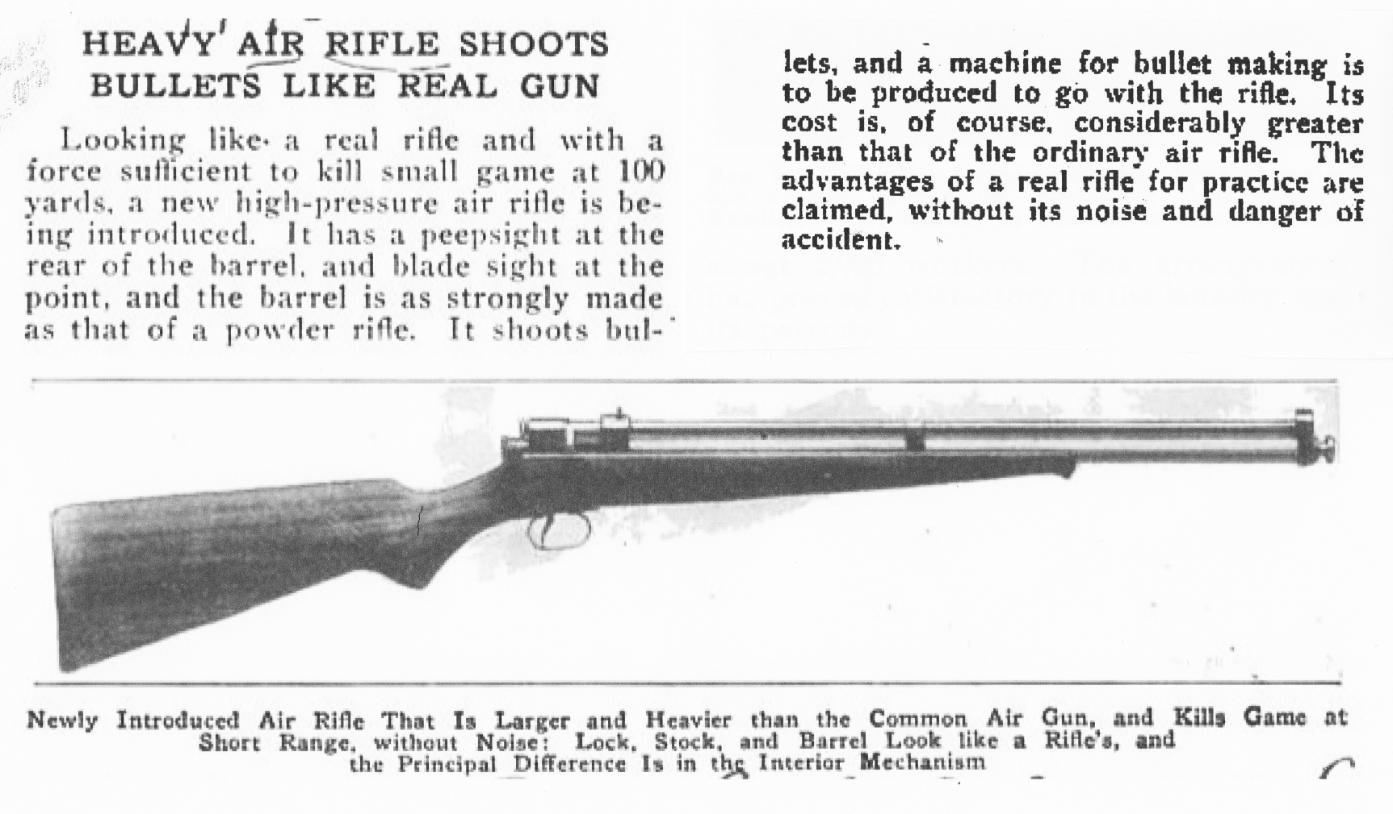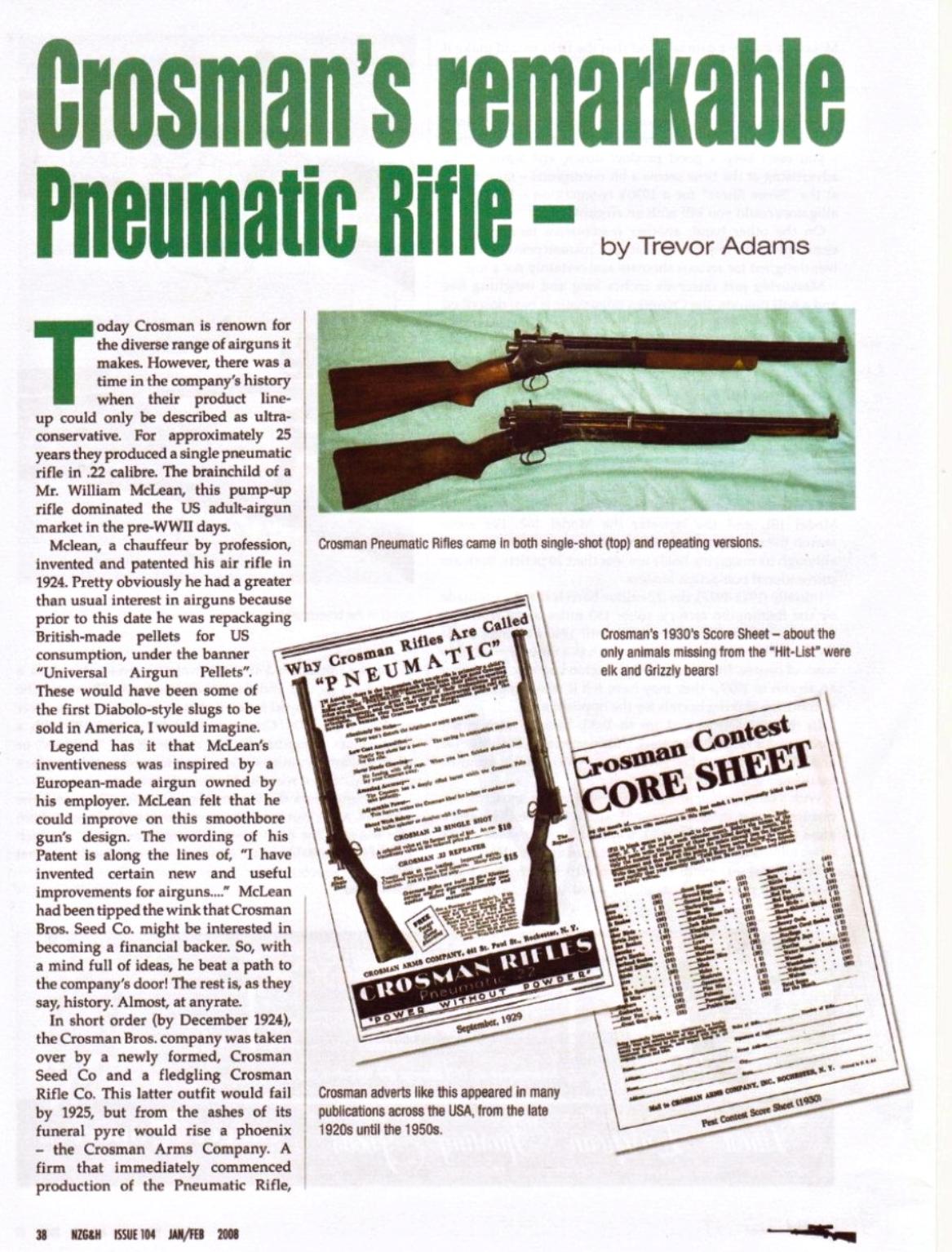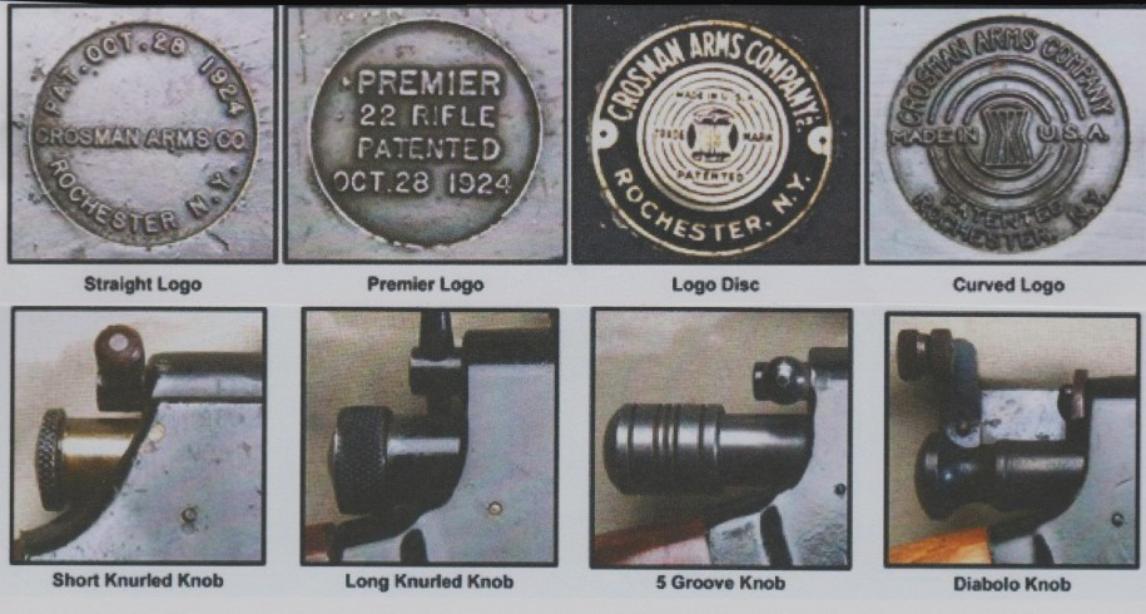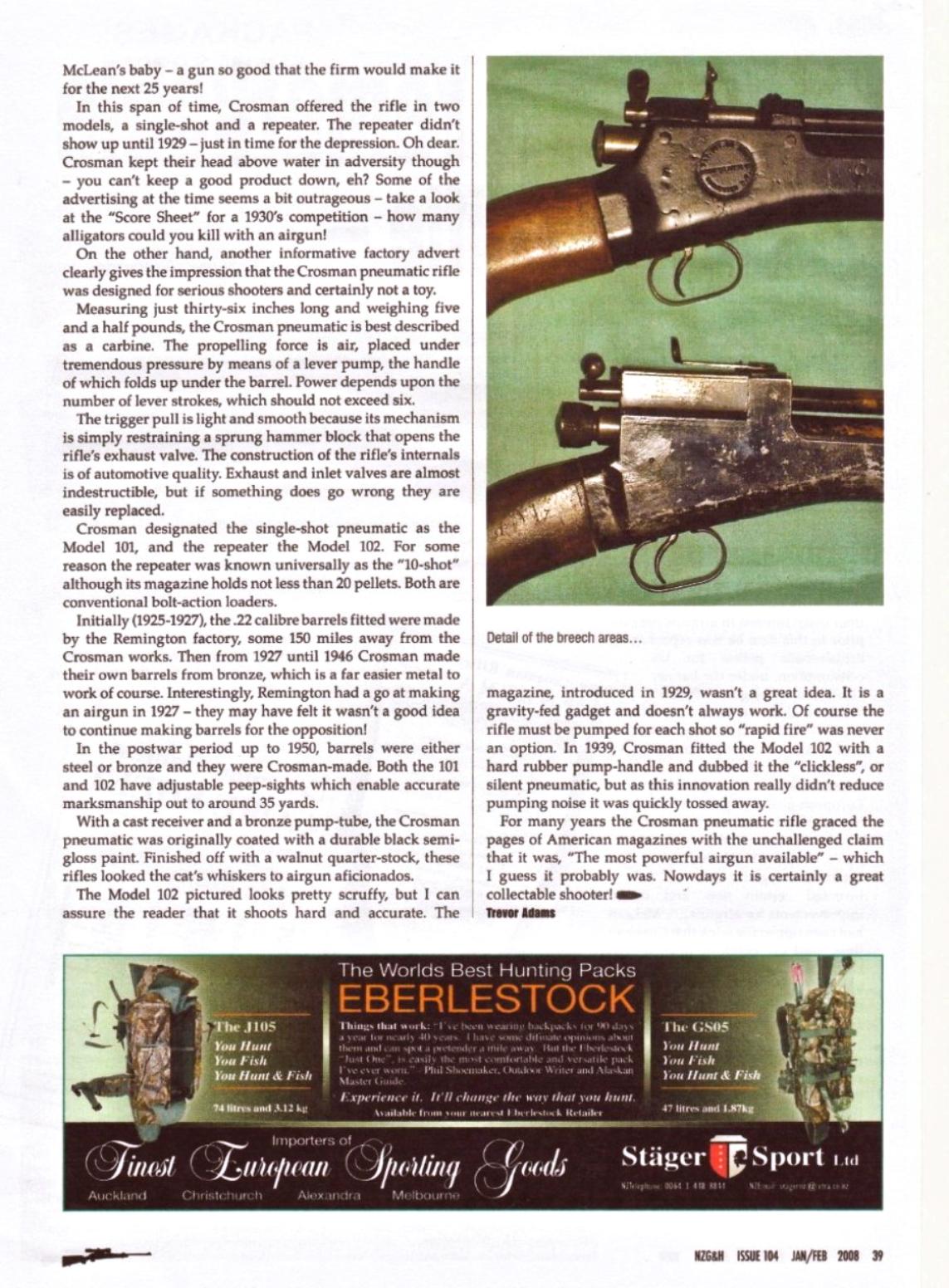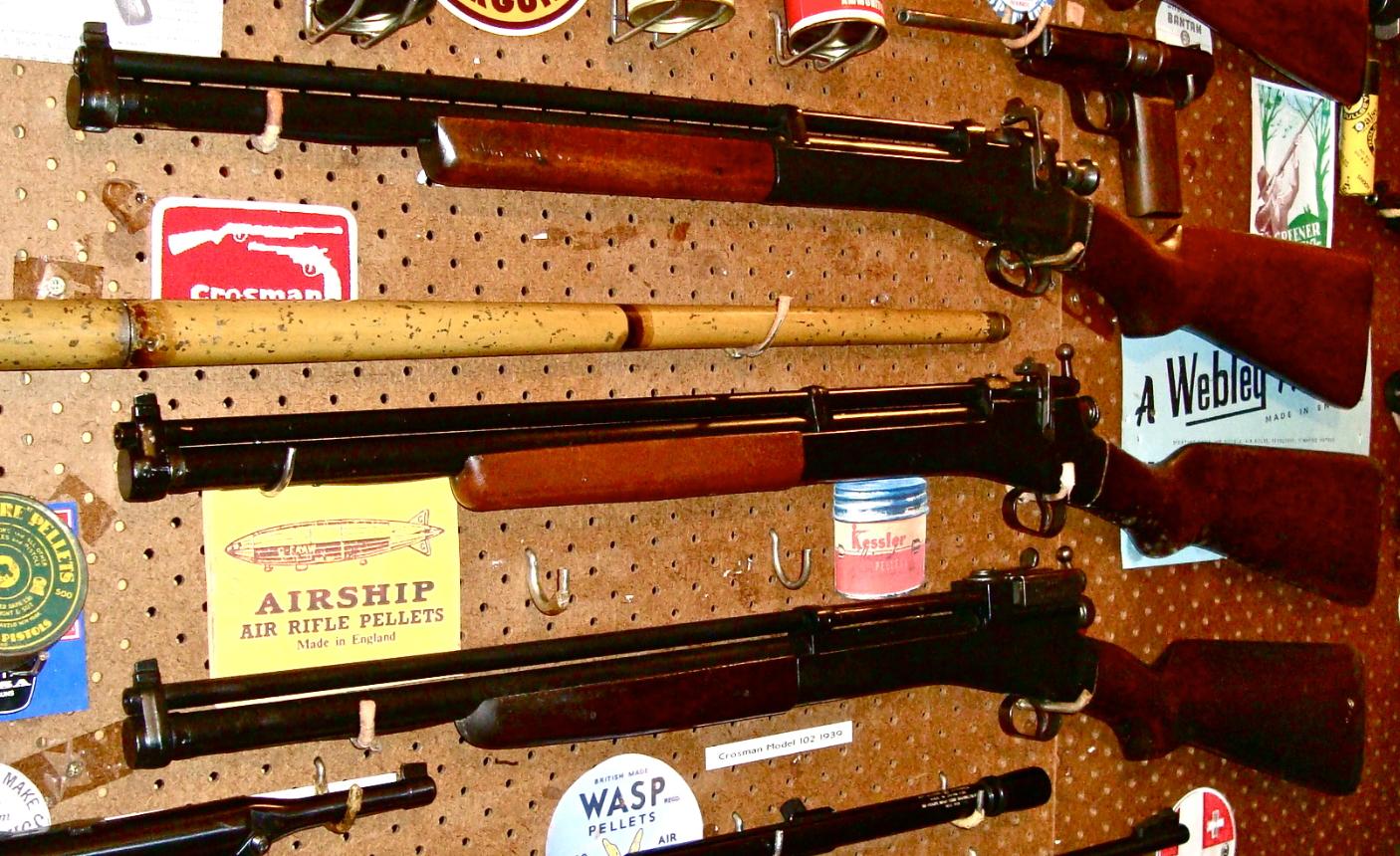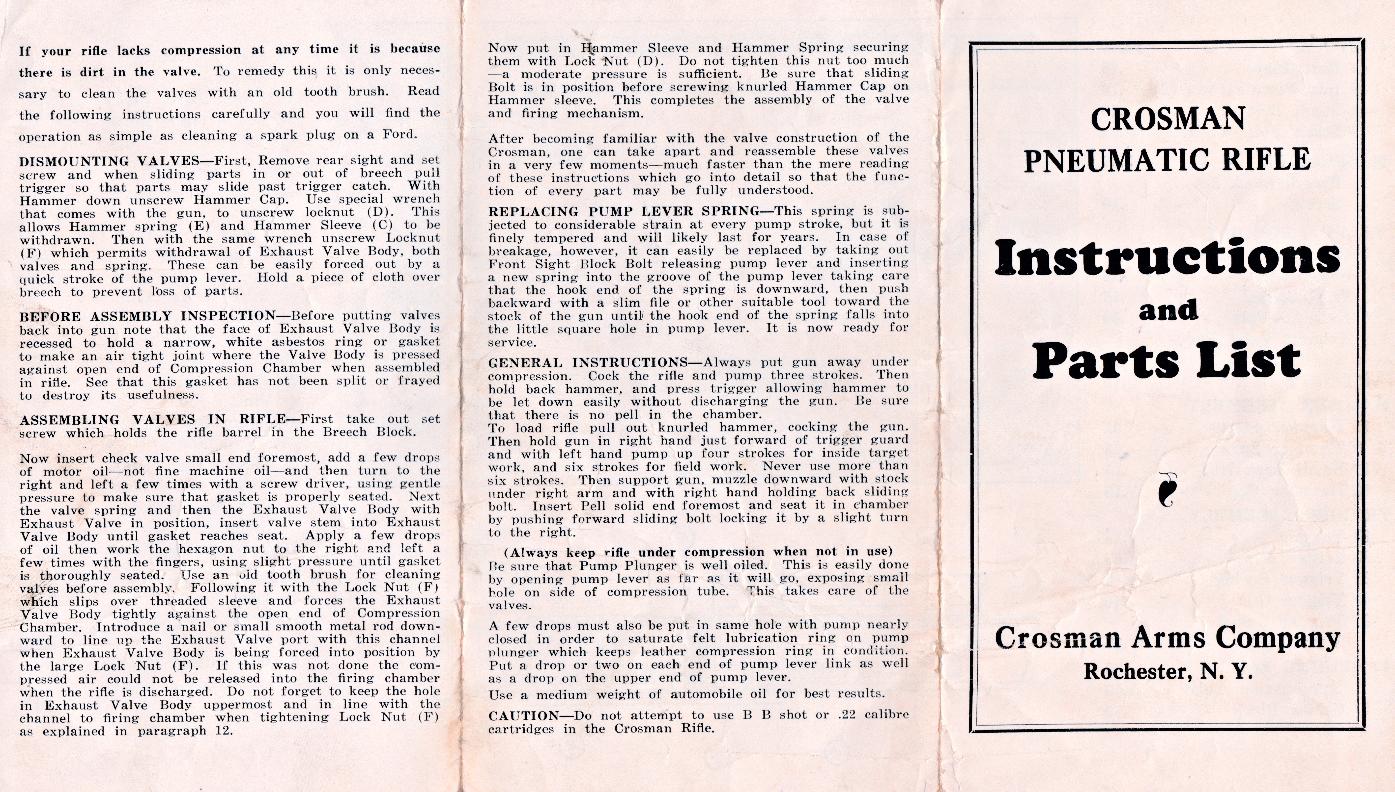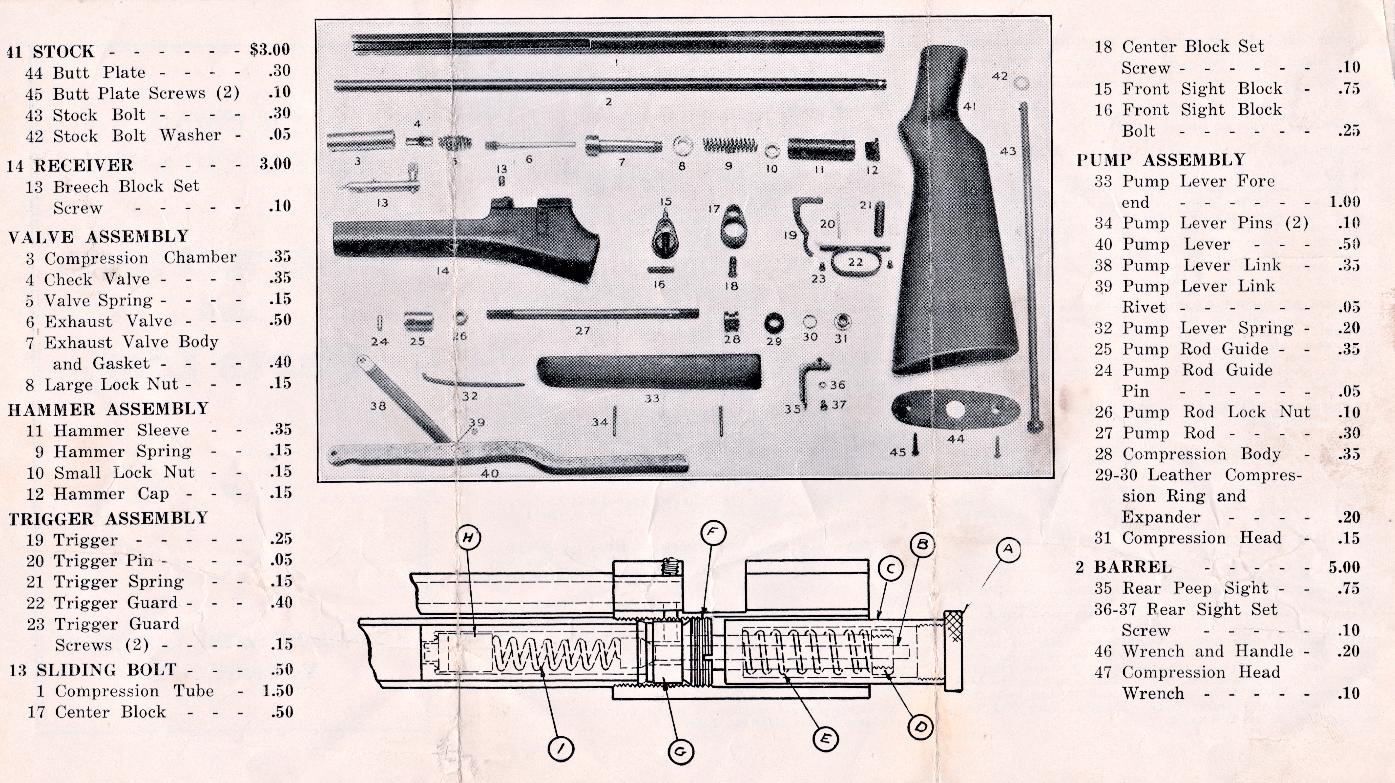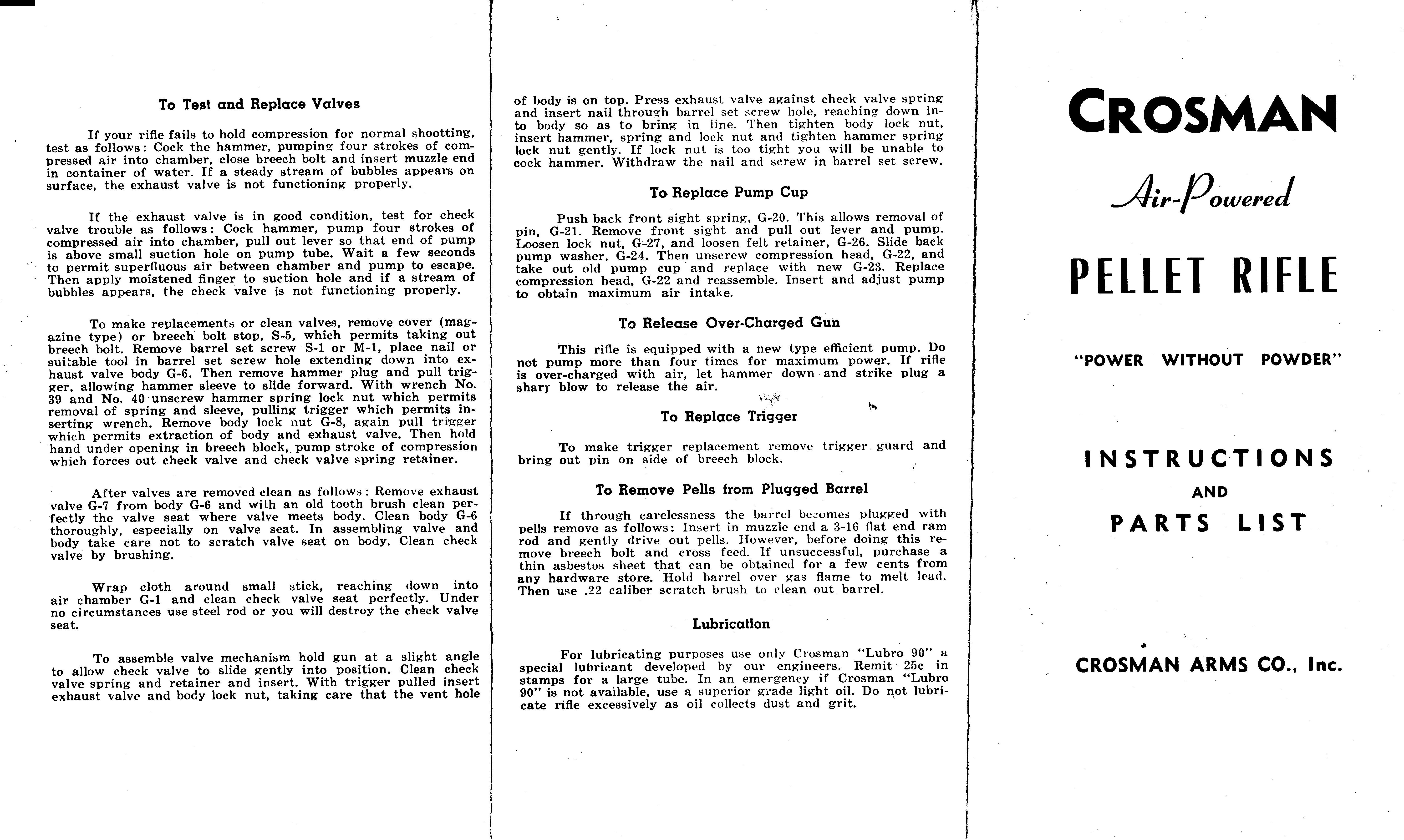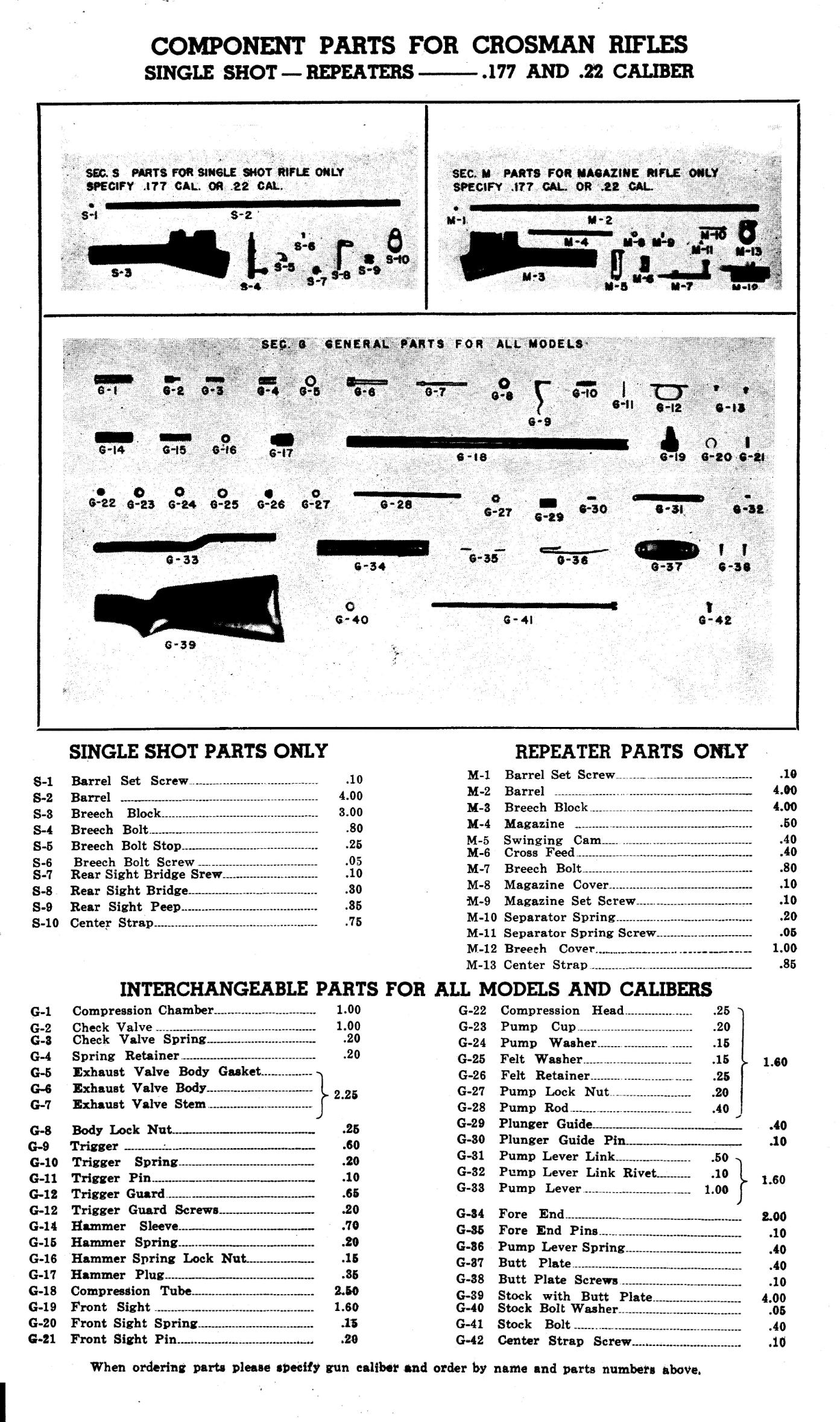 Crosman Model M1 BB gun. Circa 1968. A spring/piston BB shooter with a difference. This BB gun has a poppet valve air control device that opens only when the air in the cylinder is pressurised. It is said to give the gun an extra bit of power.


1959 Popular Mechanics Advert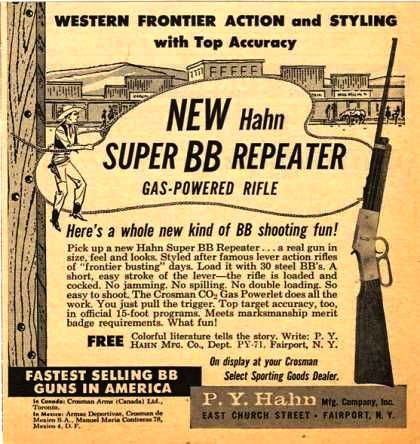 More colourful Crosmans by Gary Hindman!


The Crosman Model 118 .22 CO2 Repeater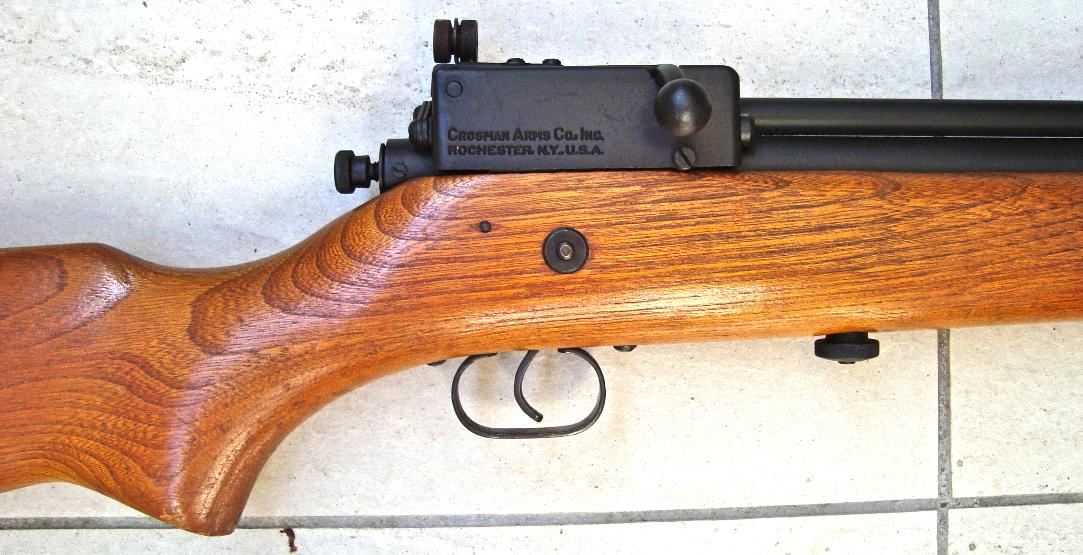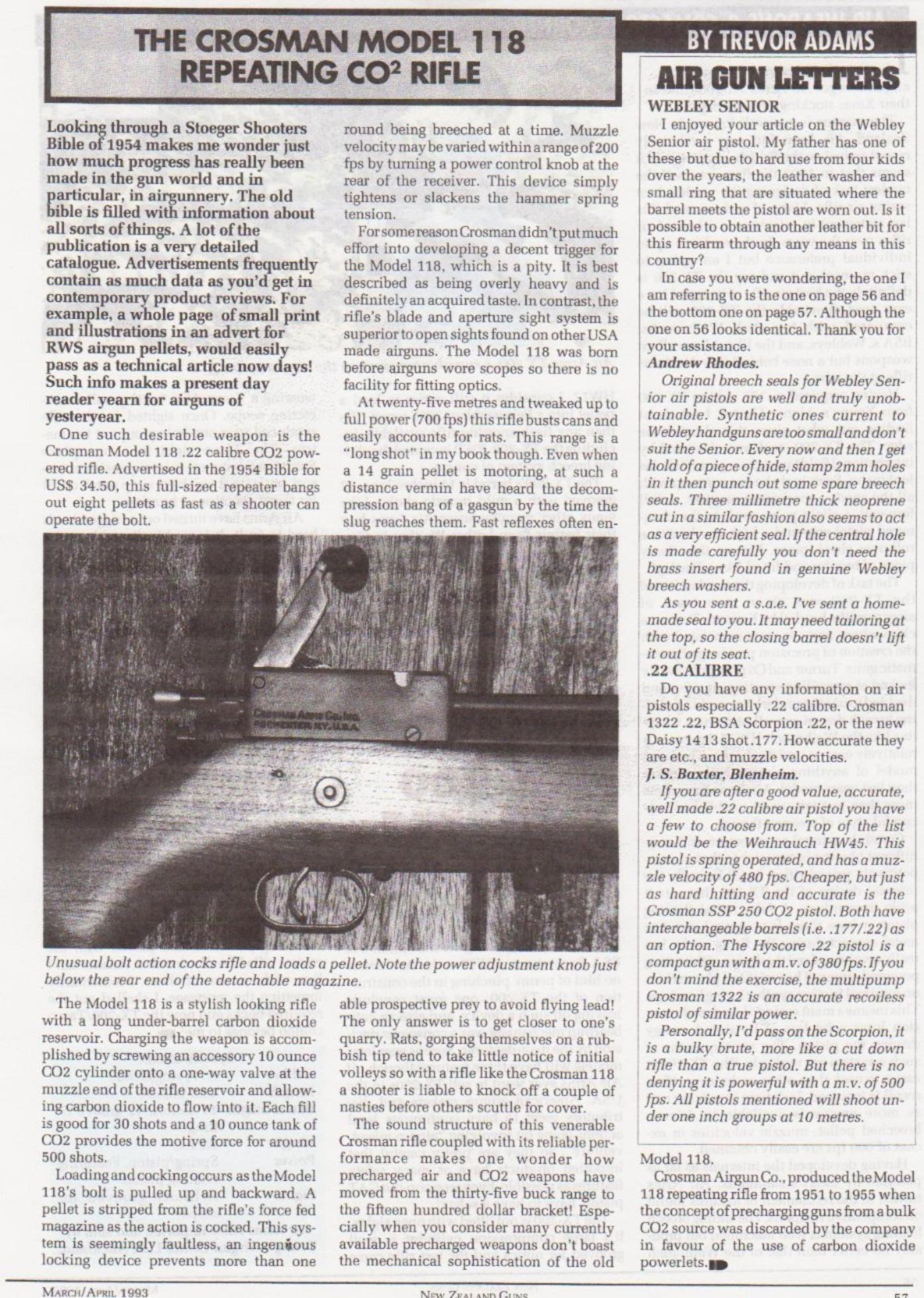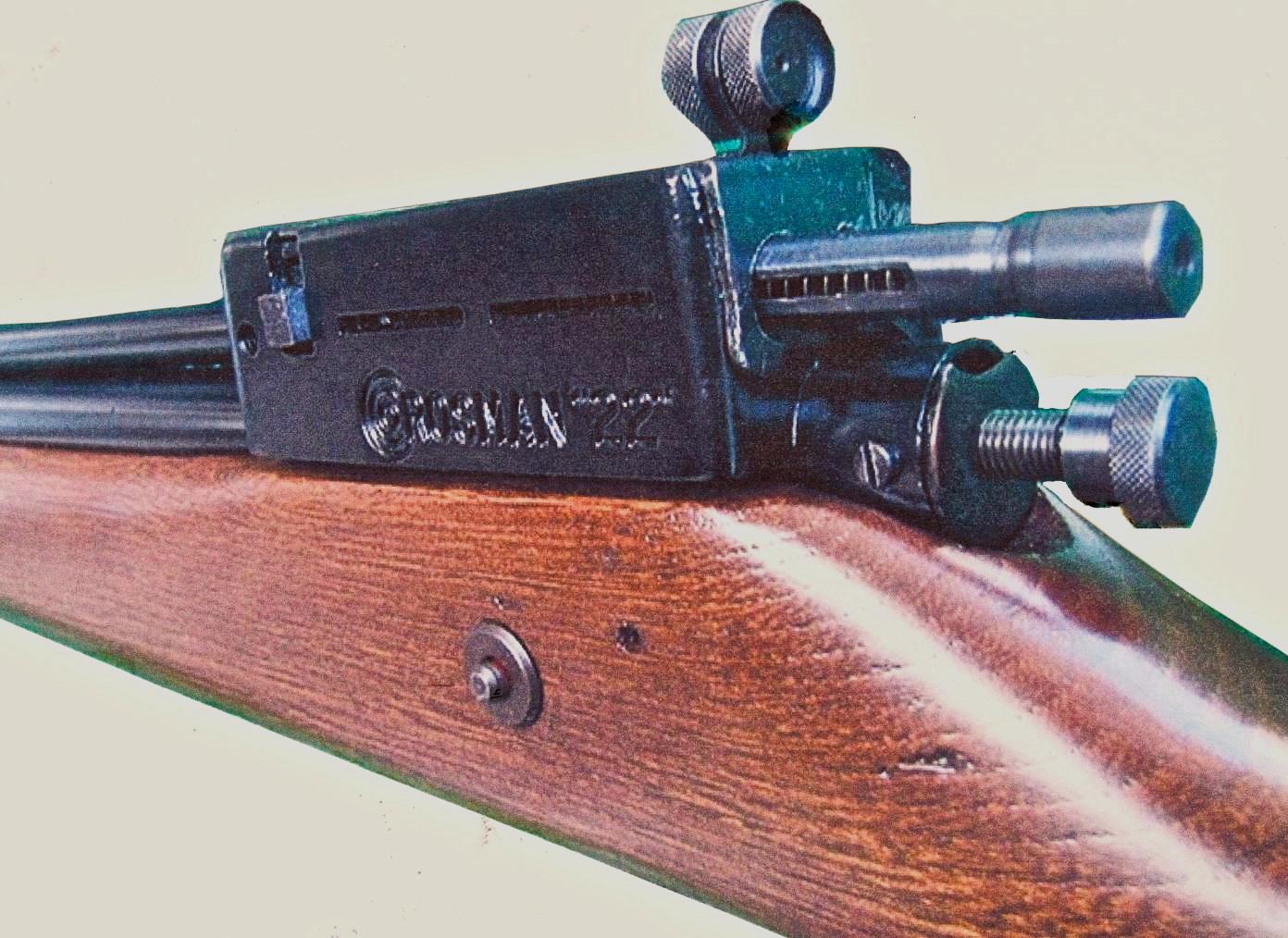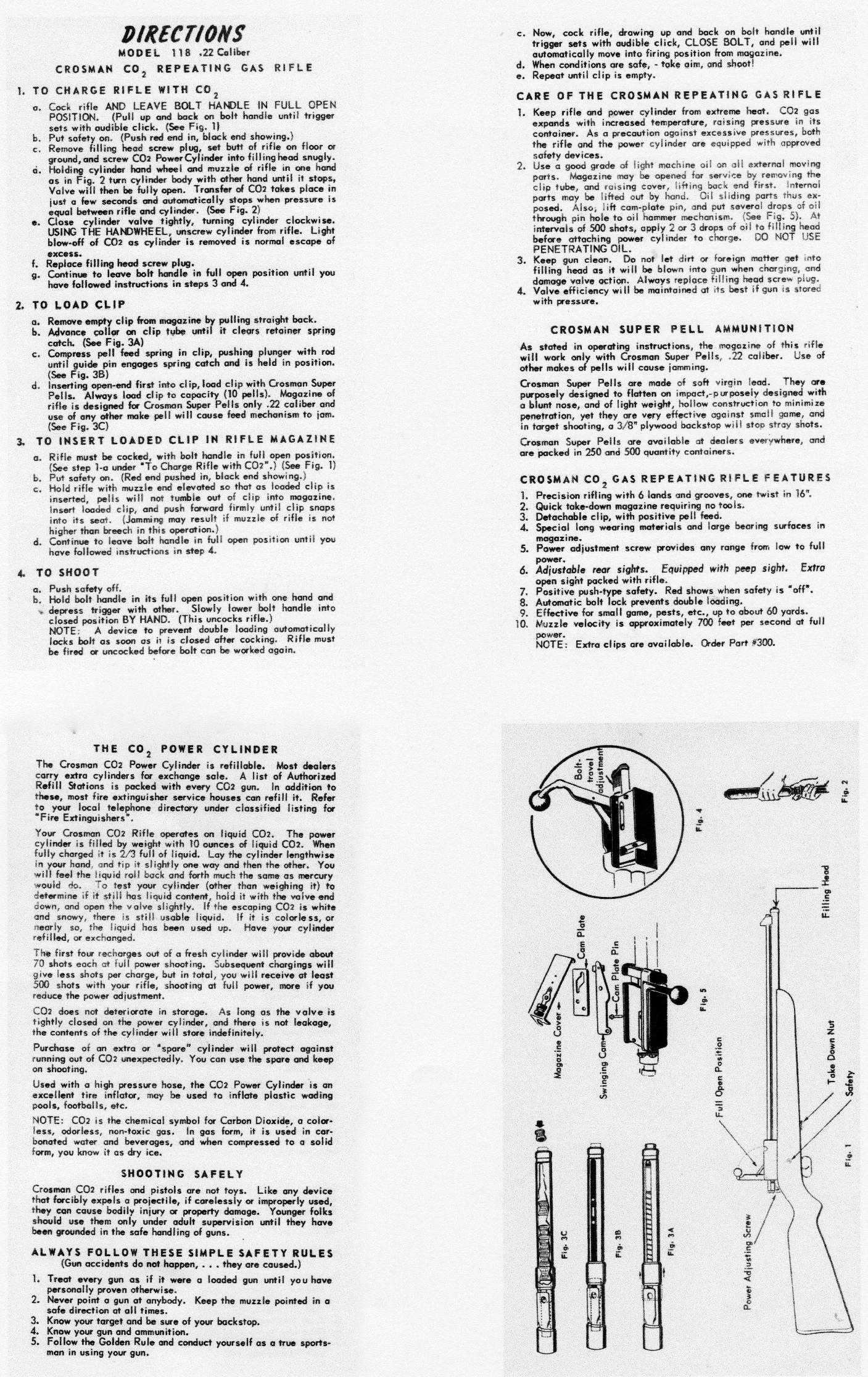 Crosman Town & Country Rifle-1949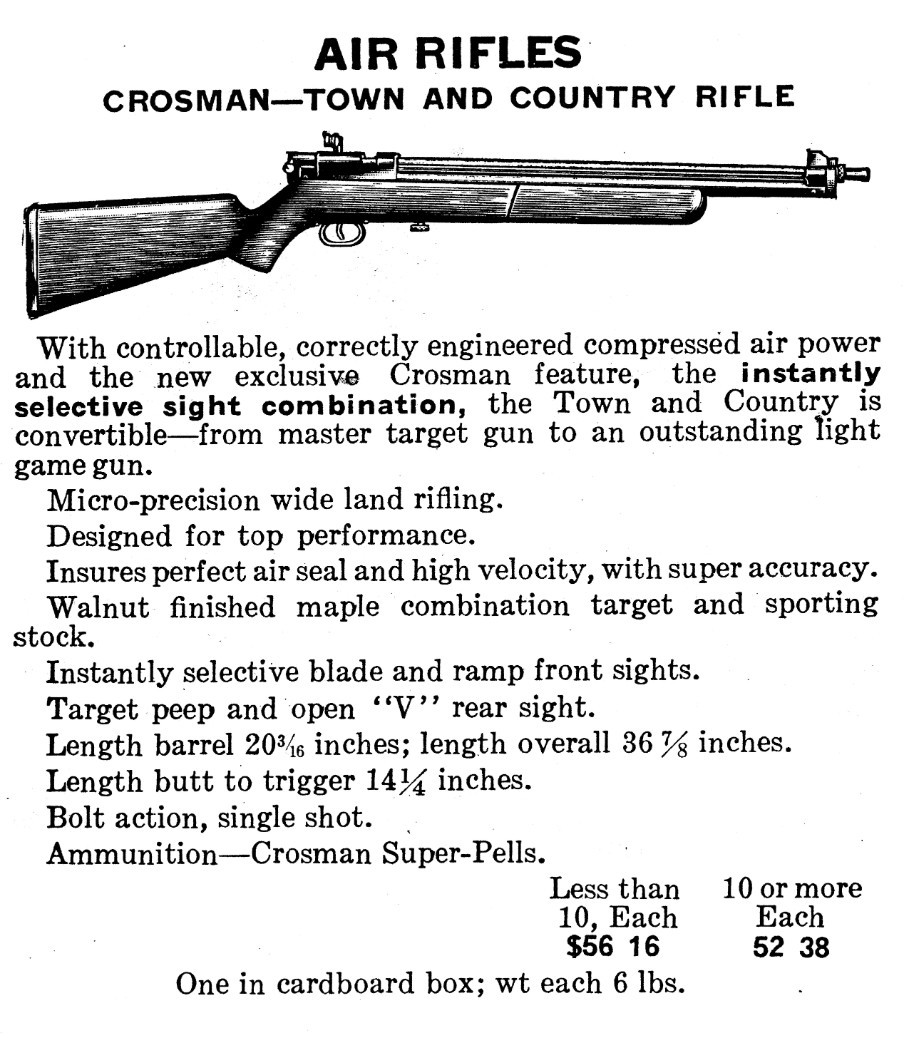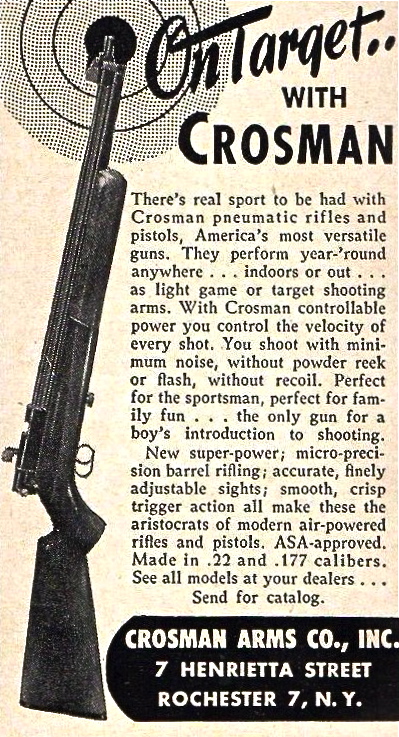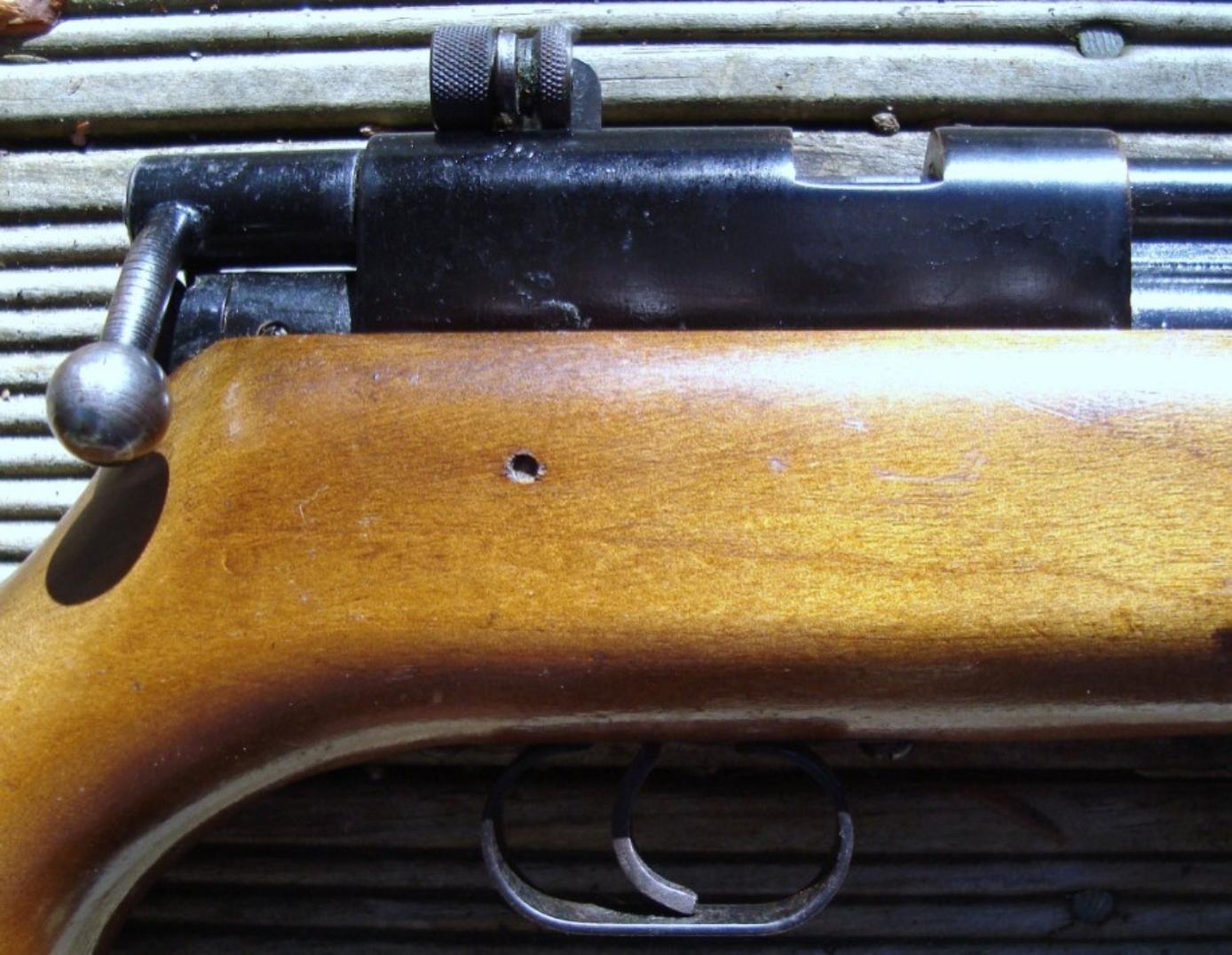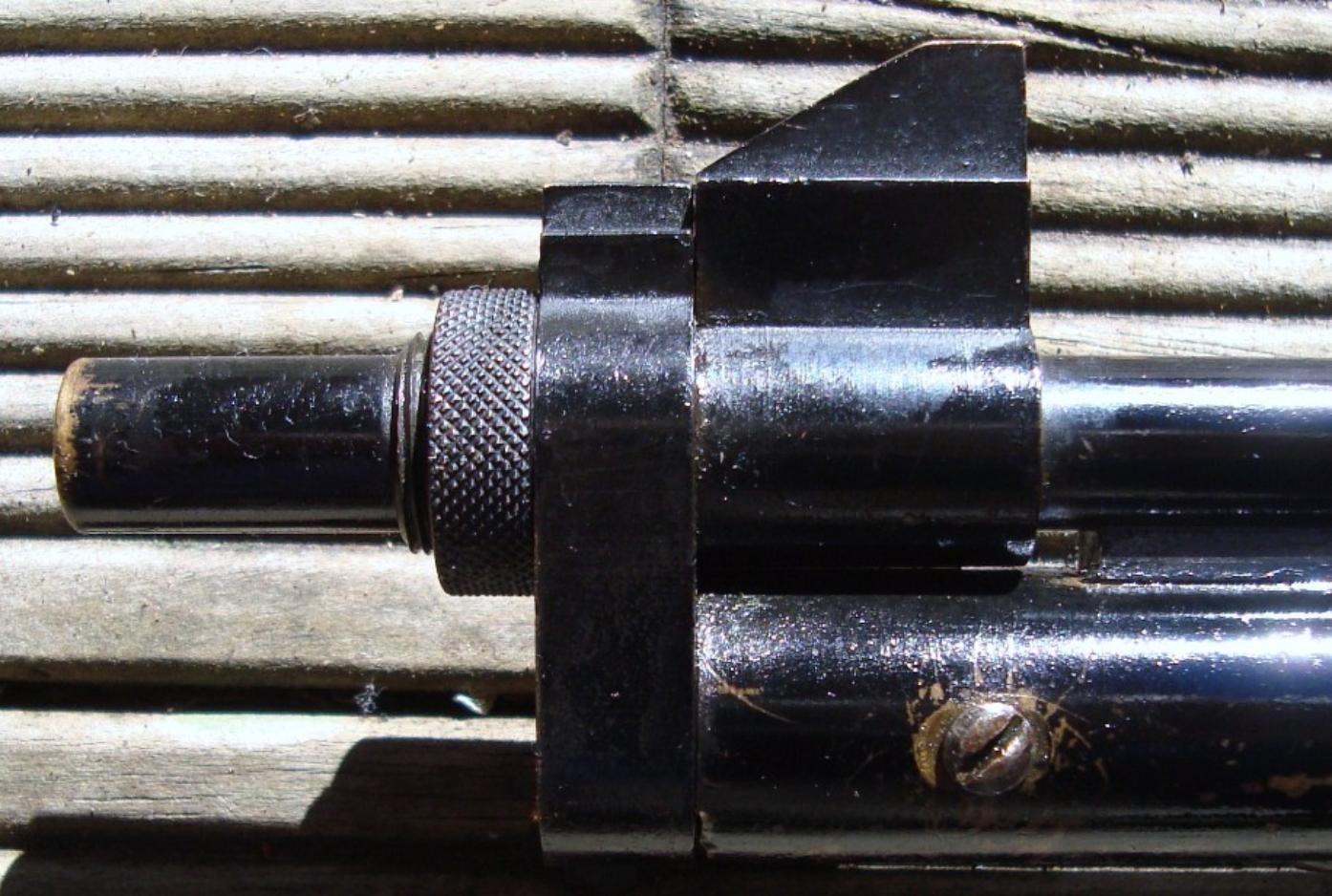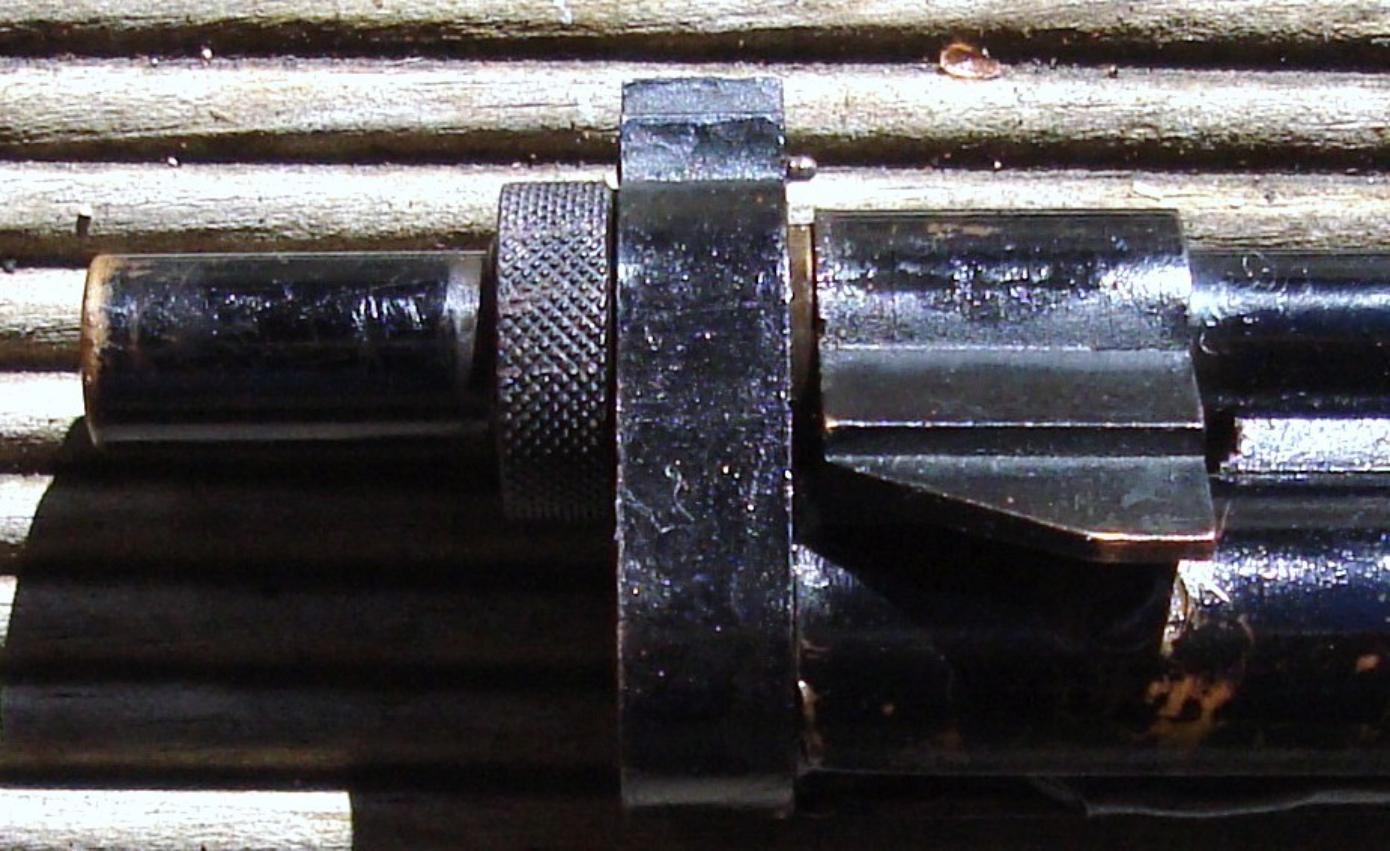 The T/C was designed as a target/training gun, so , power was not a consideration. Famous Crosman engineer/designer, Rudy Merz designed the T/C. It was his first new air rifle. Longtime Crosman consultant, General S.R. Hinds is responsible for most of the "interesting" design features of the T/C. The term Town and Country refers to the combination target (peep) and field (open) sights. The gun is large because the General intended for it to be used as a training gun for adults. When intrroduced, the T/C was officially qualified for all ASA shooting events. There are pictures of Gen. Hinds and Crosman president Phil Hahn looking over the T/C like it was new baby. -source D T Fletcher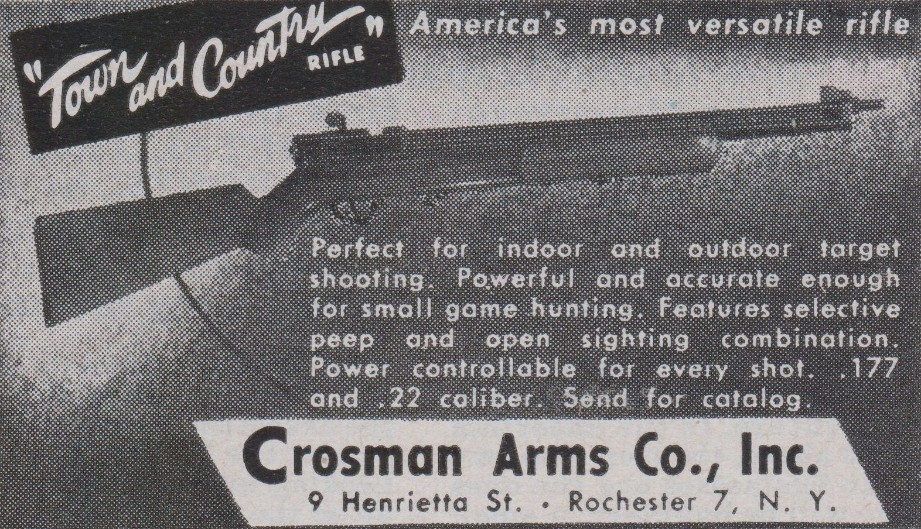 A nifty Model 99 lever-action,CO2 powered rifle from the 1960s. Efficient shooter(mv around 550fps-600fps).Has a high power setting.
Photos by Erik Gillman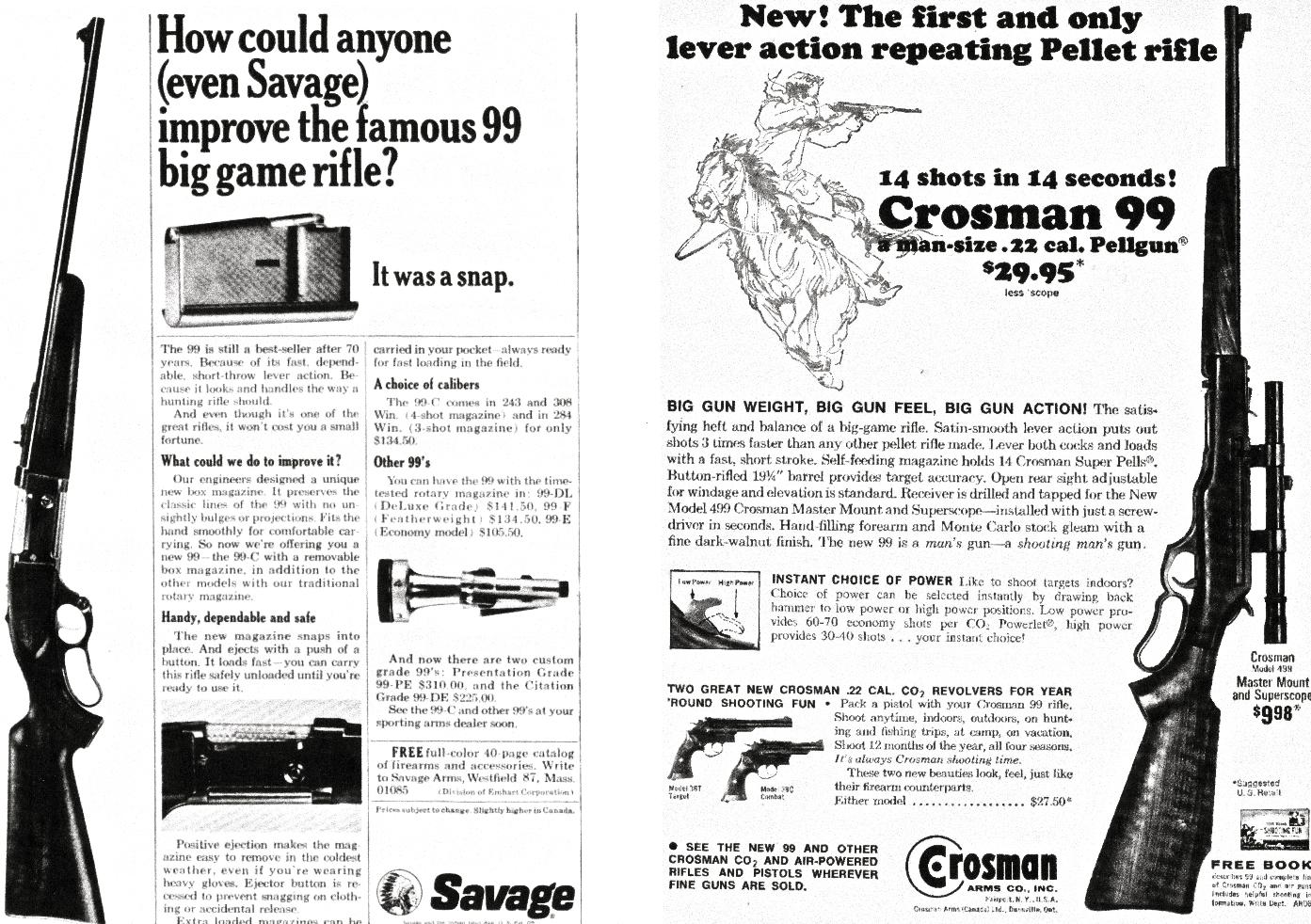 The Crosman Model 622 .22 Repeater. 1971-78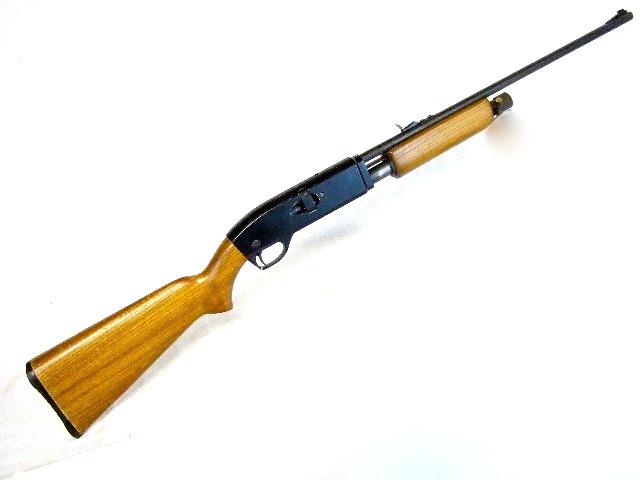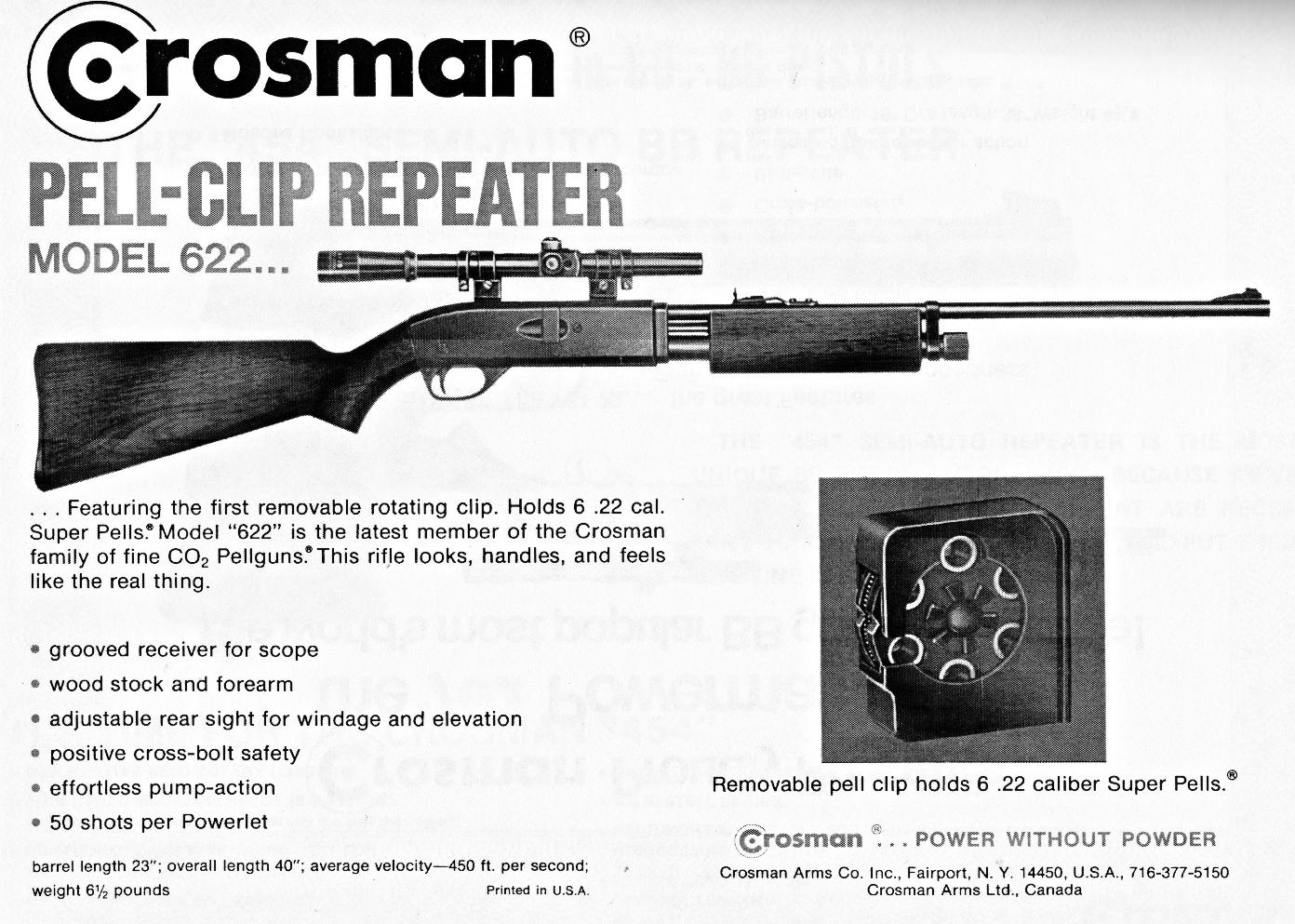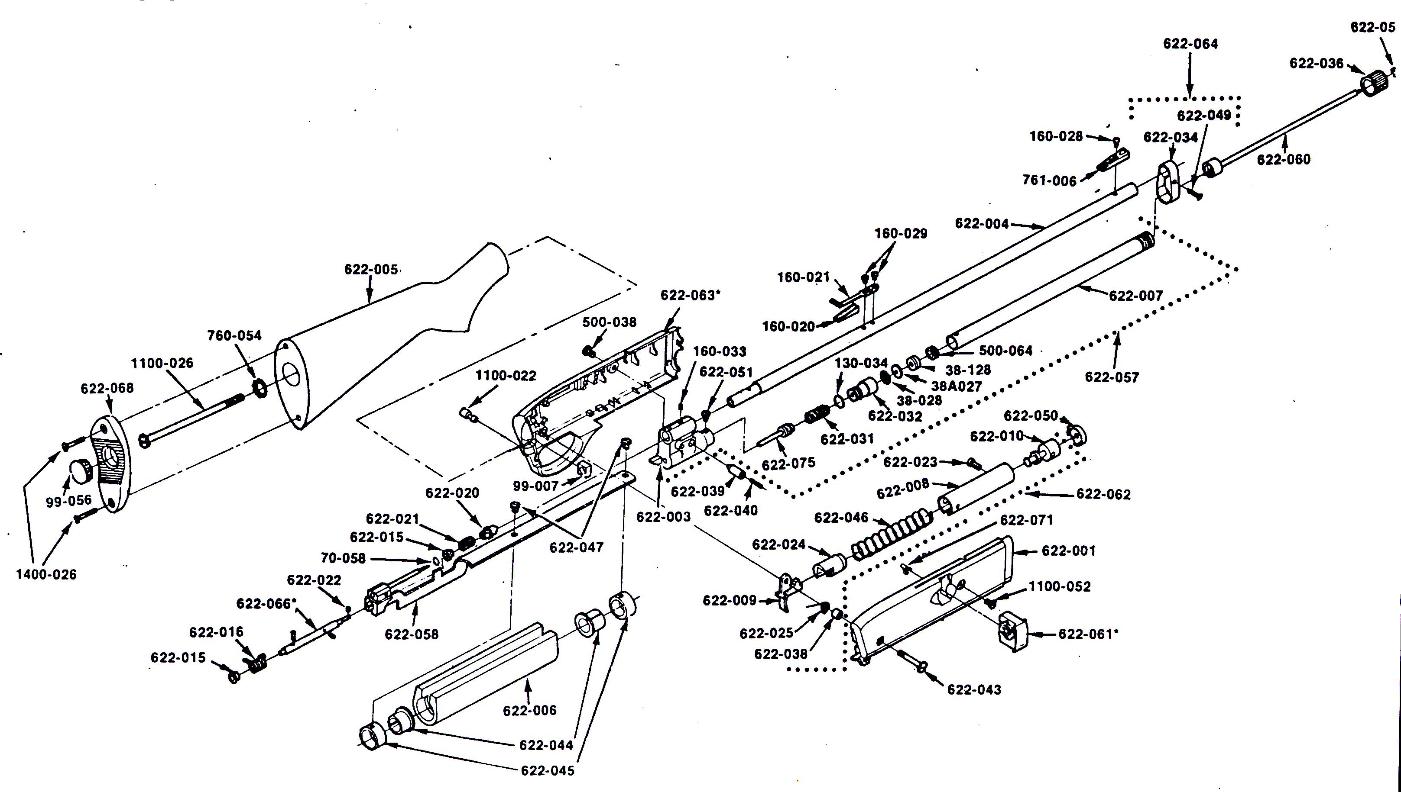 Instant-air........made for the Brit.market?



Variation on a theme.
A Crosman Model 160 rifle sold by Sears,Roebuck & Co.,USA. Uses either CO2 Powerlets or, can be charged by accompanying "INSTANT-AIR" pump(Pat.541842). Works perfectly with air or CO2!A rare item.