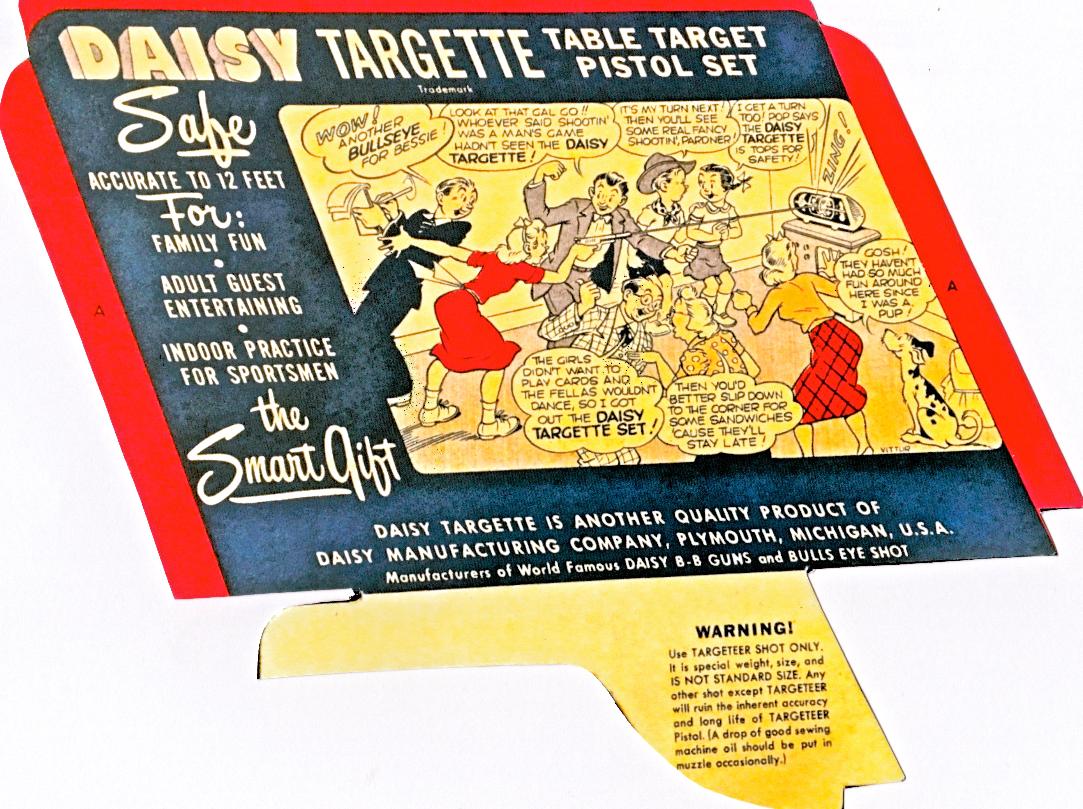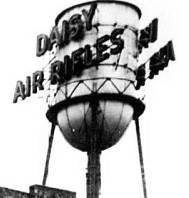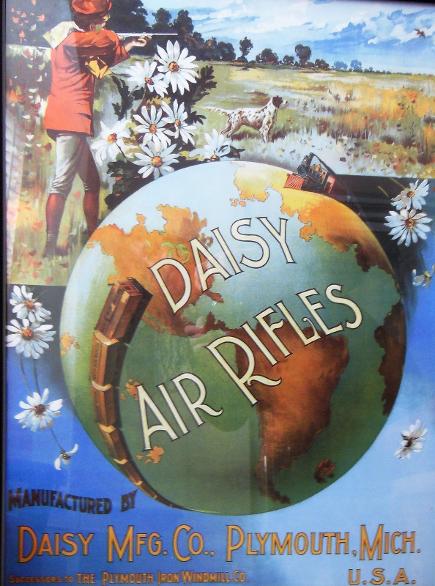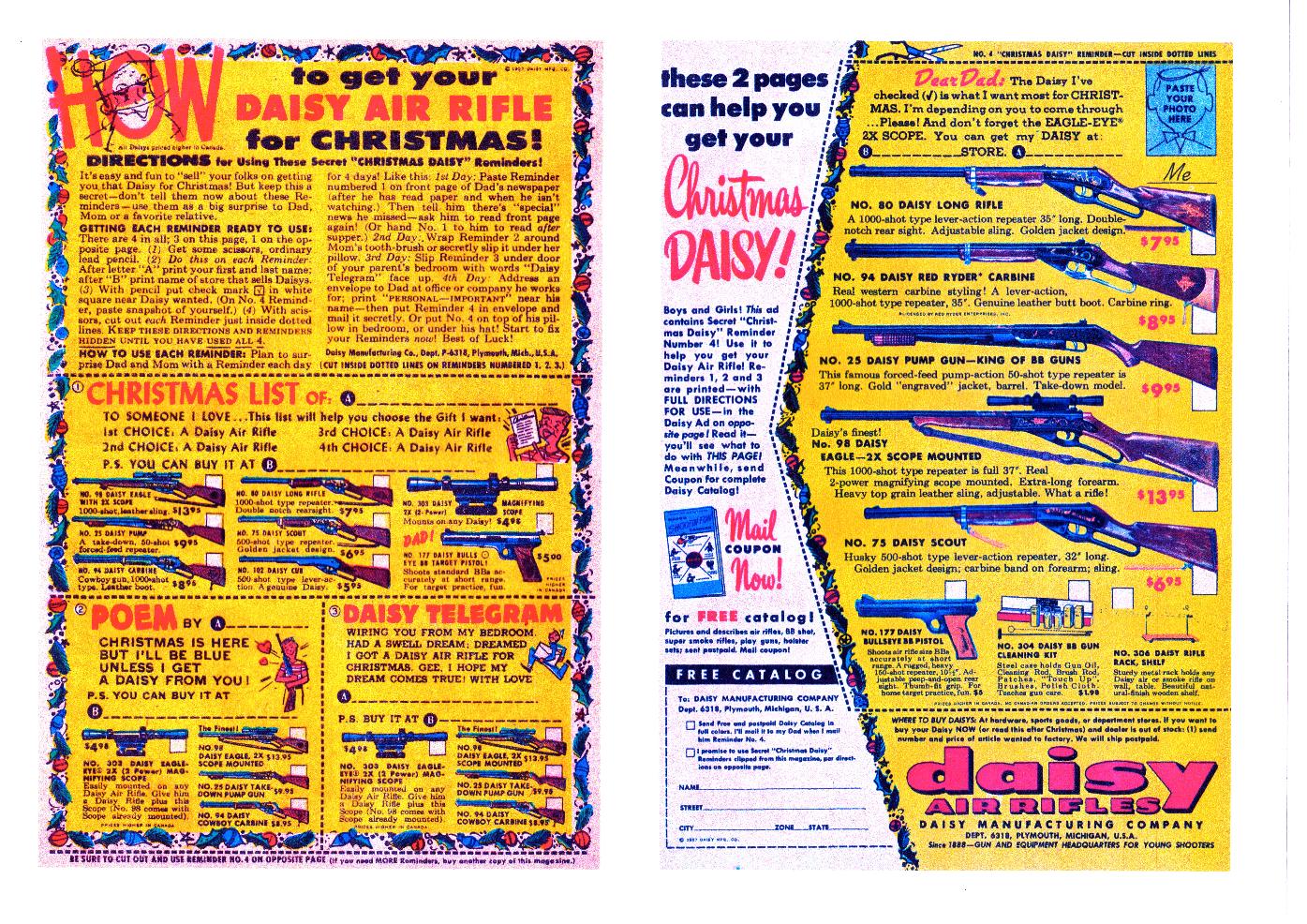 Maybe not in 2015 though..........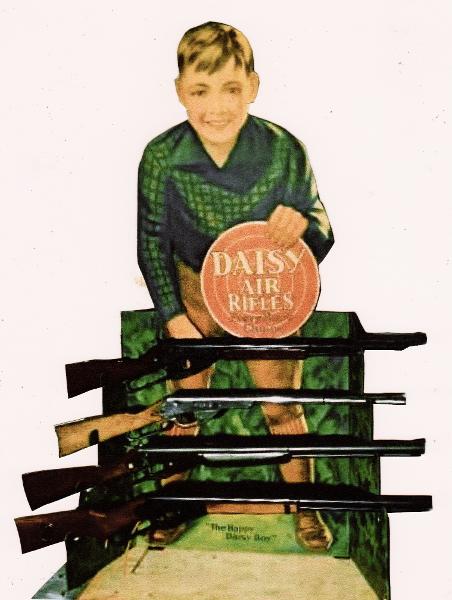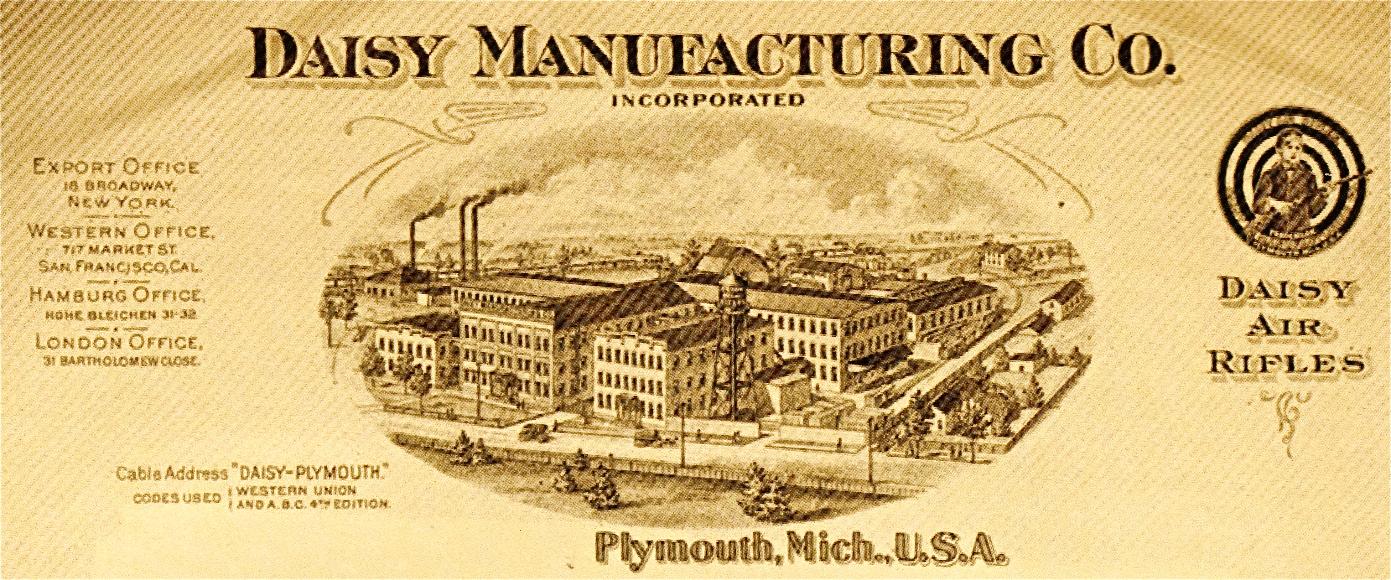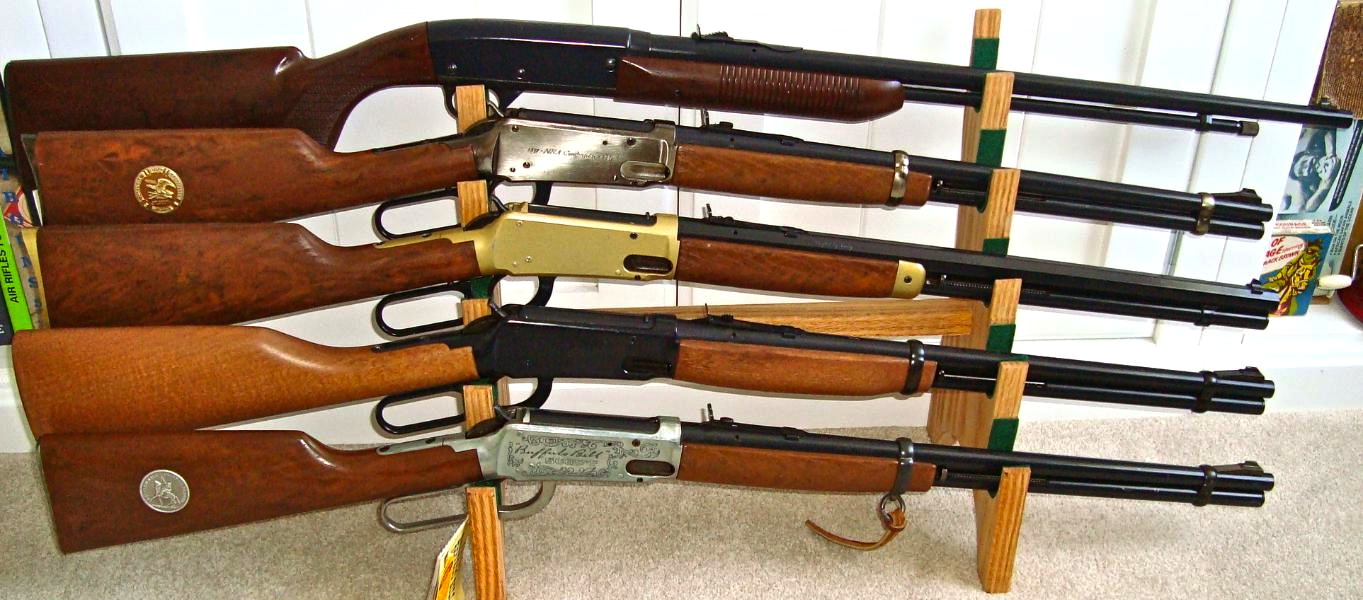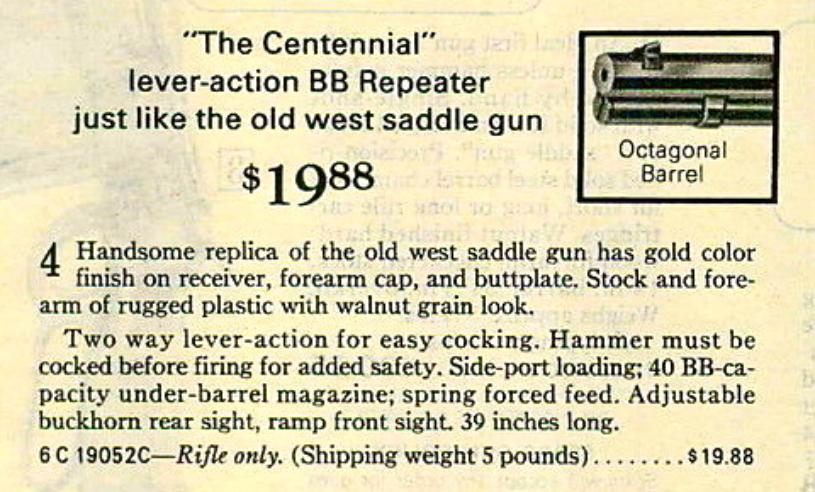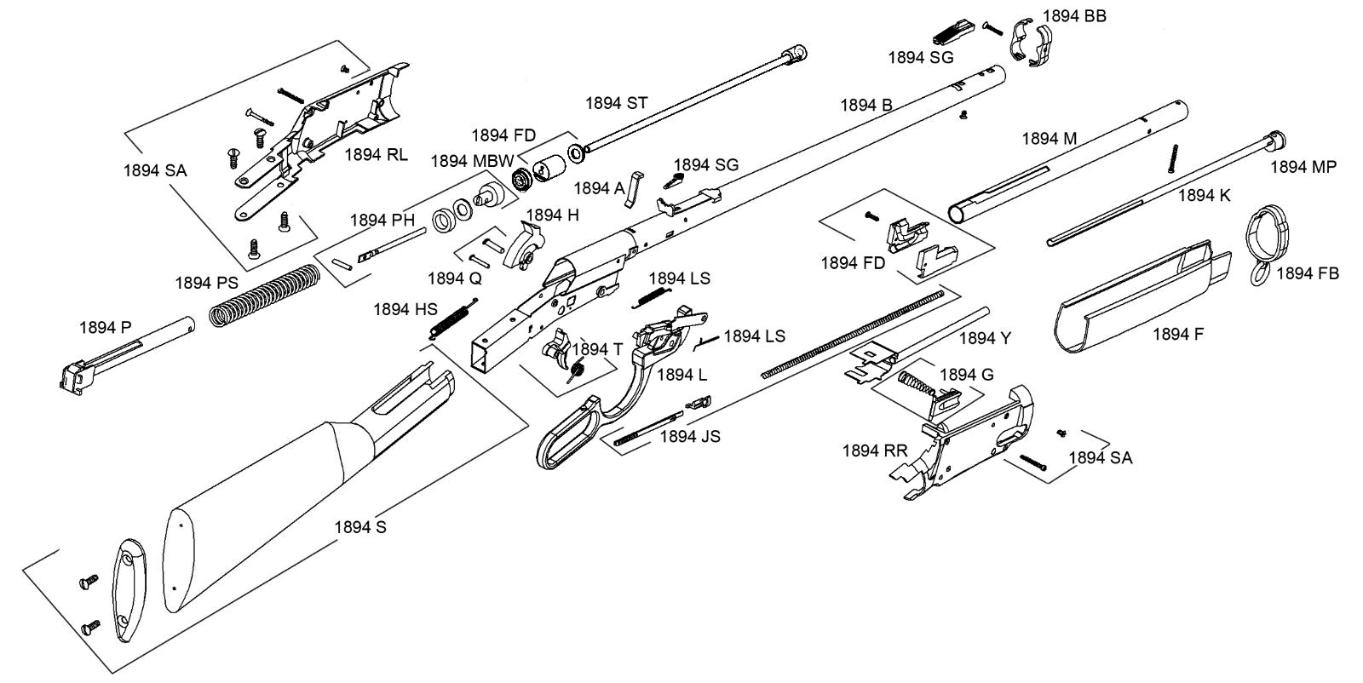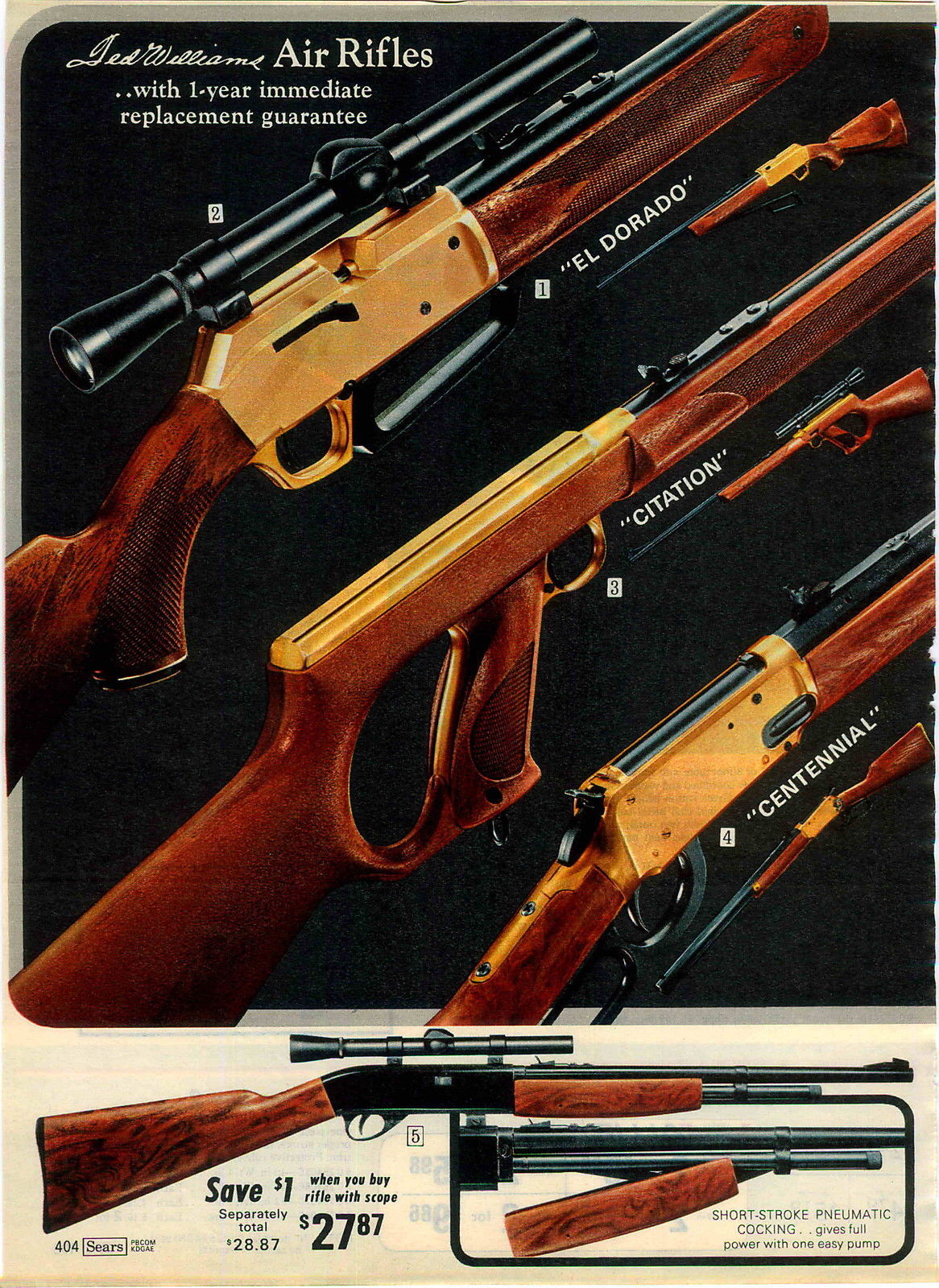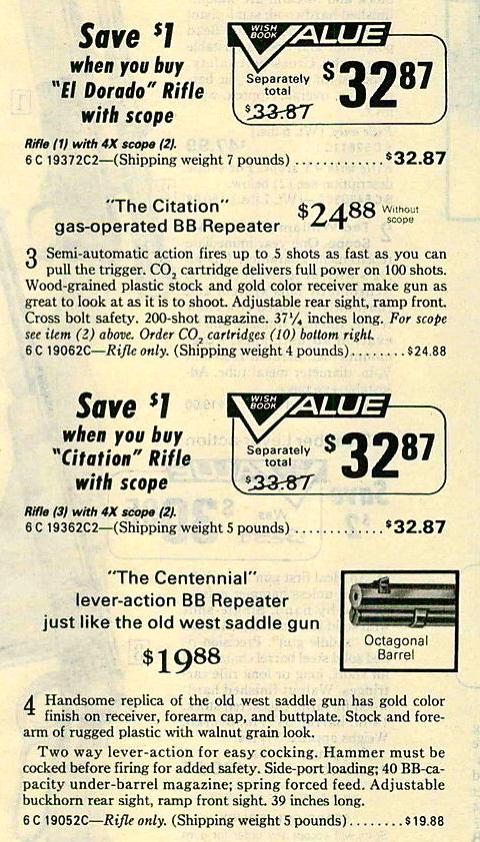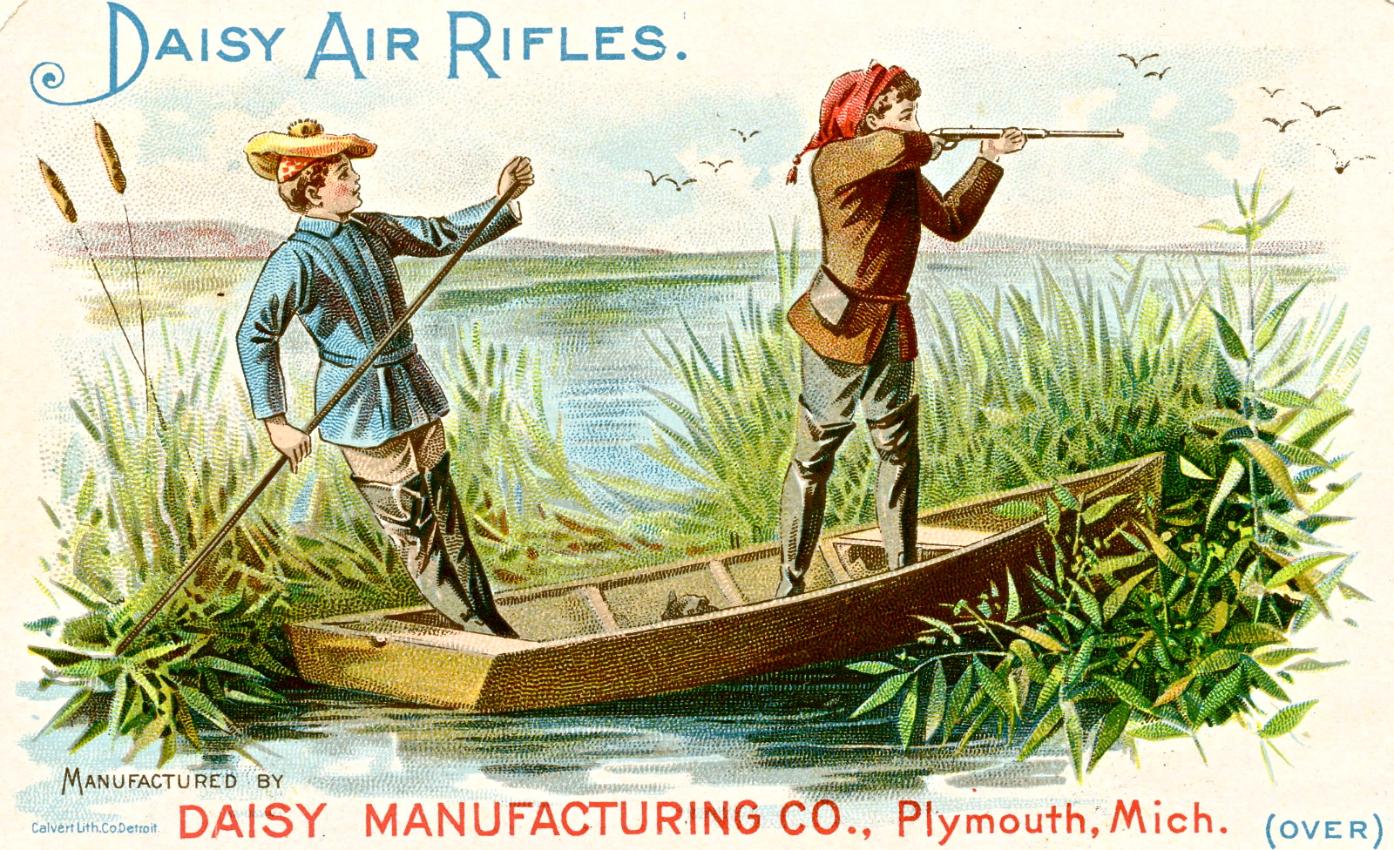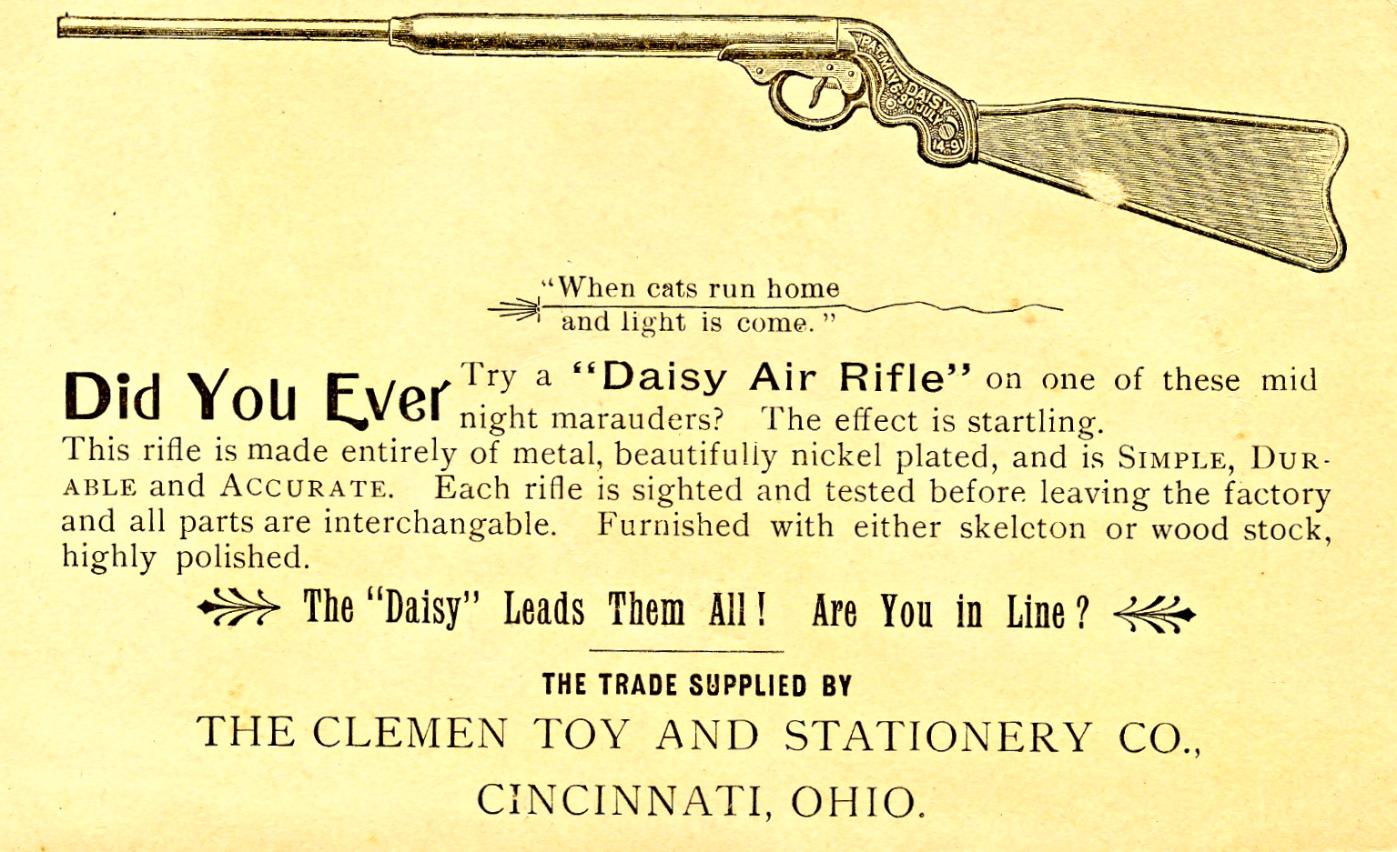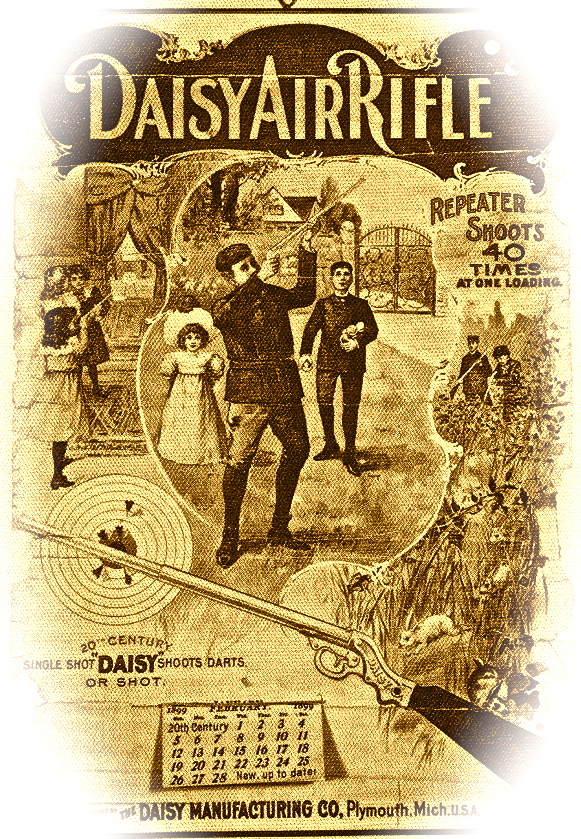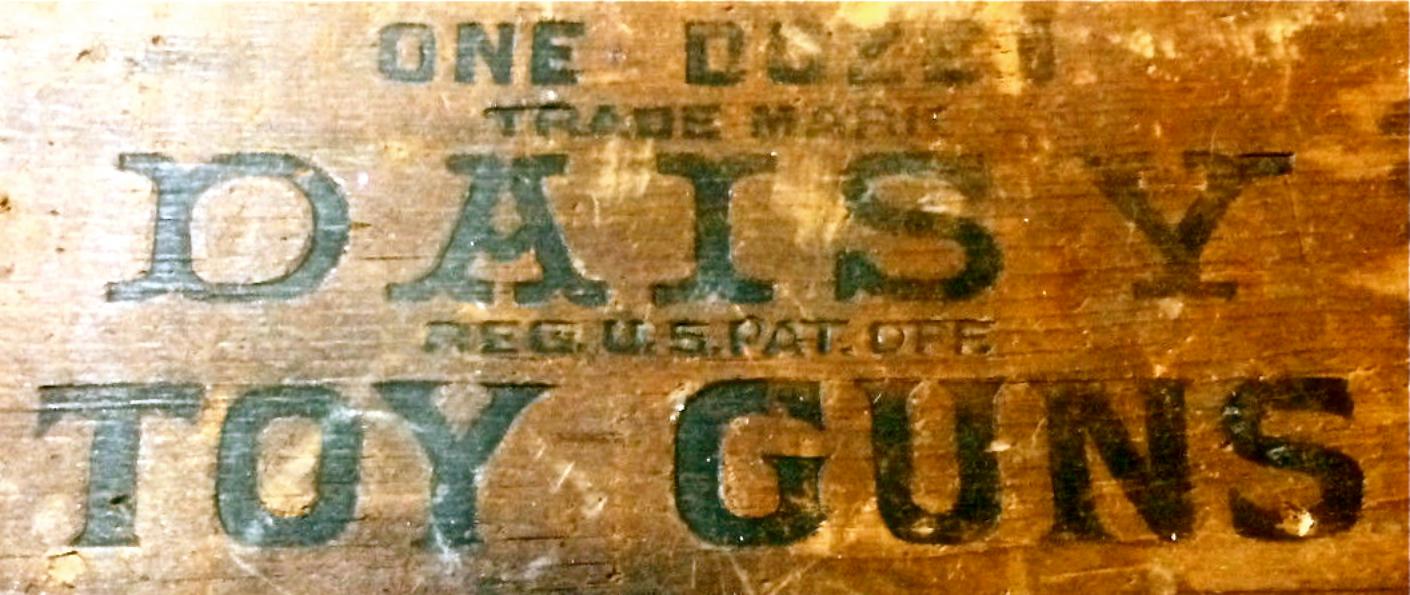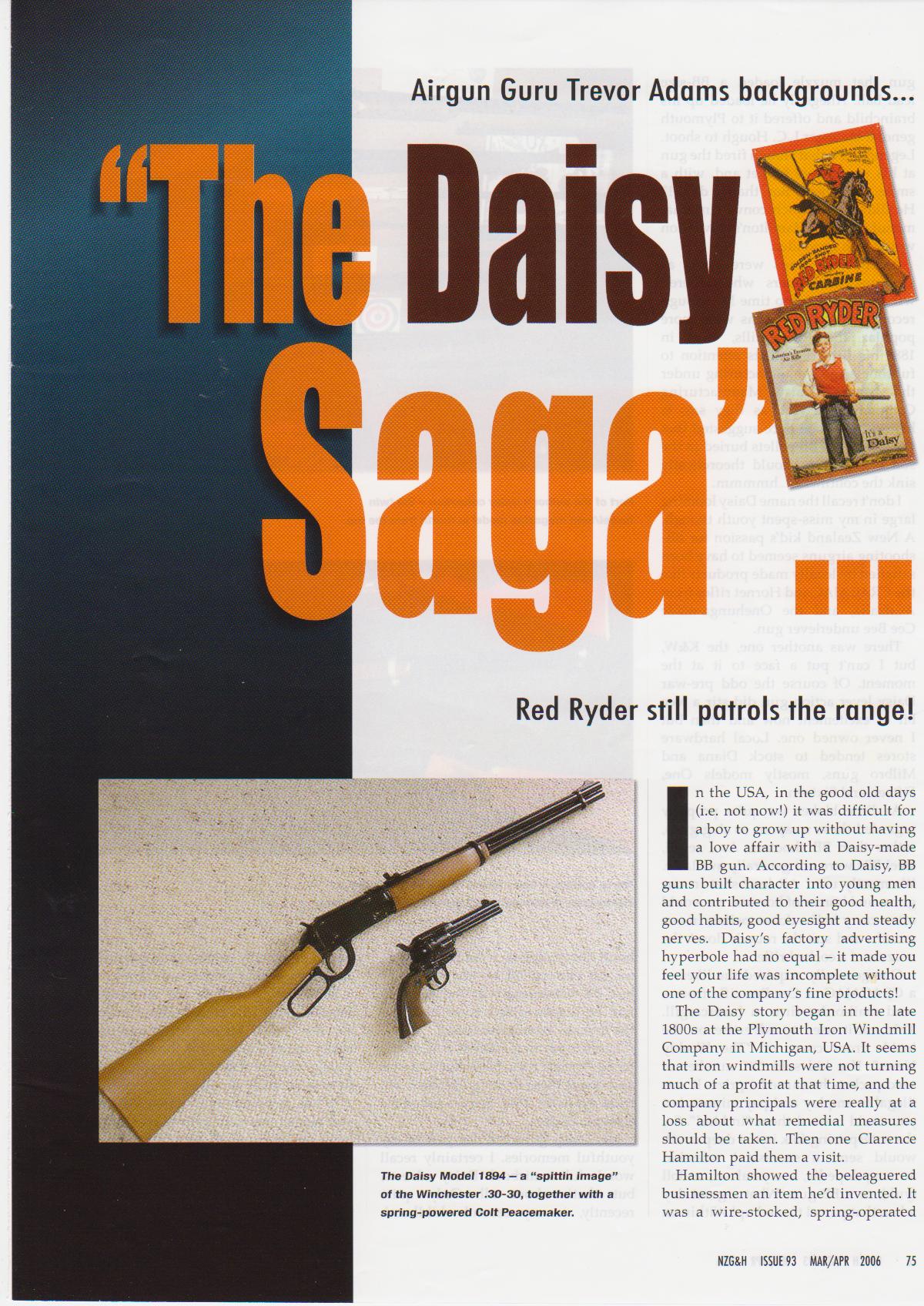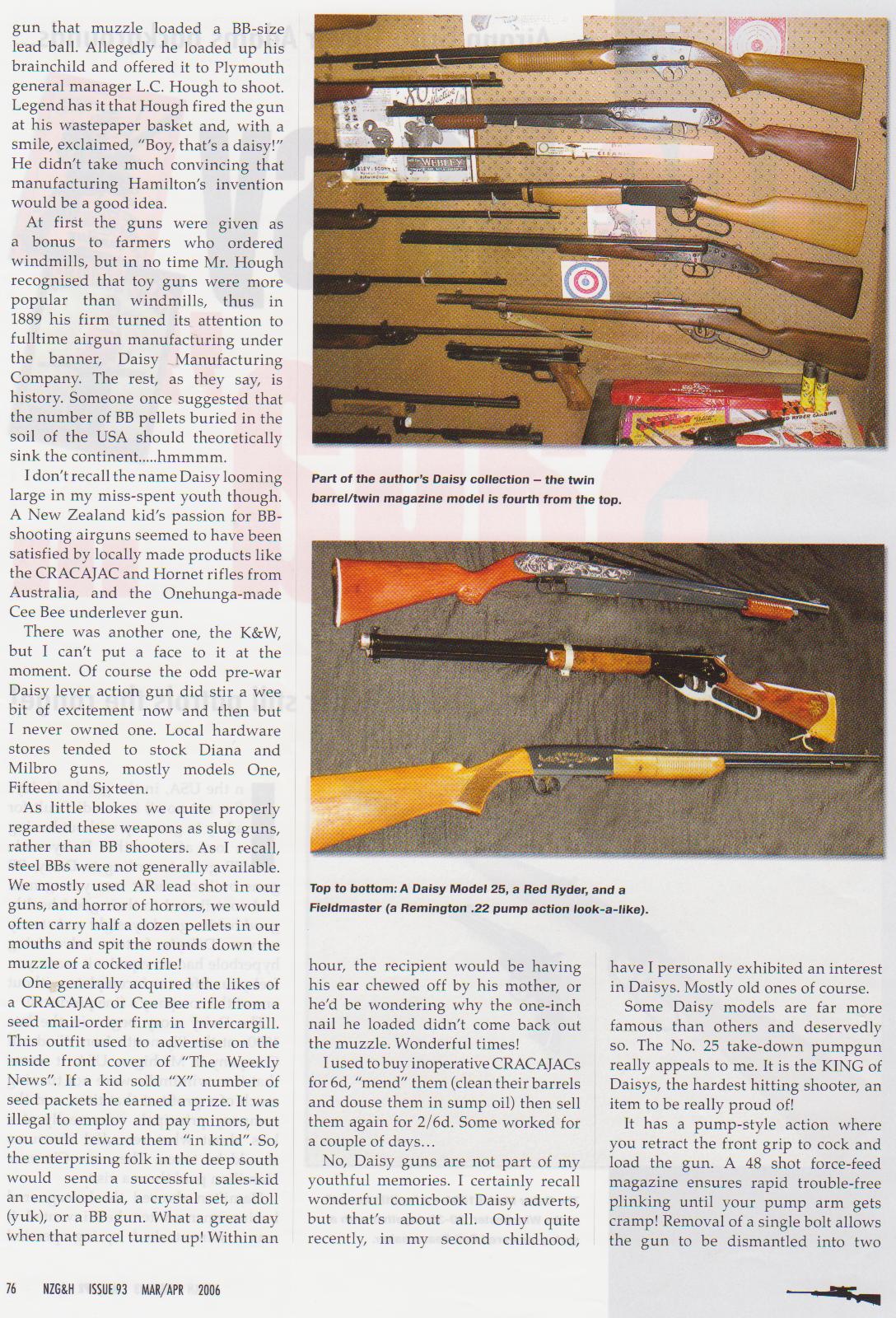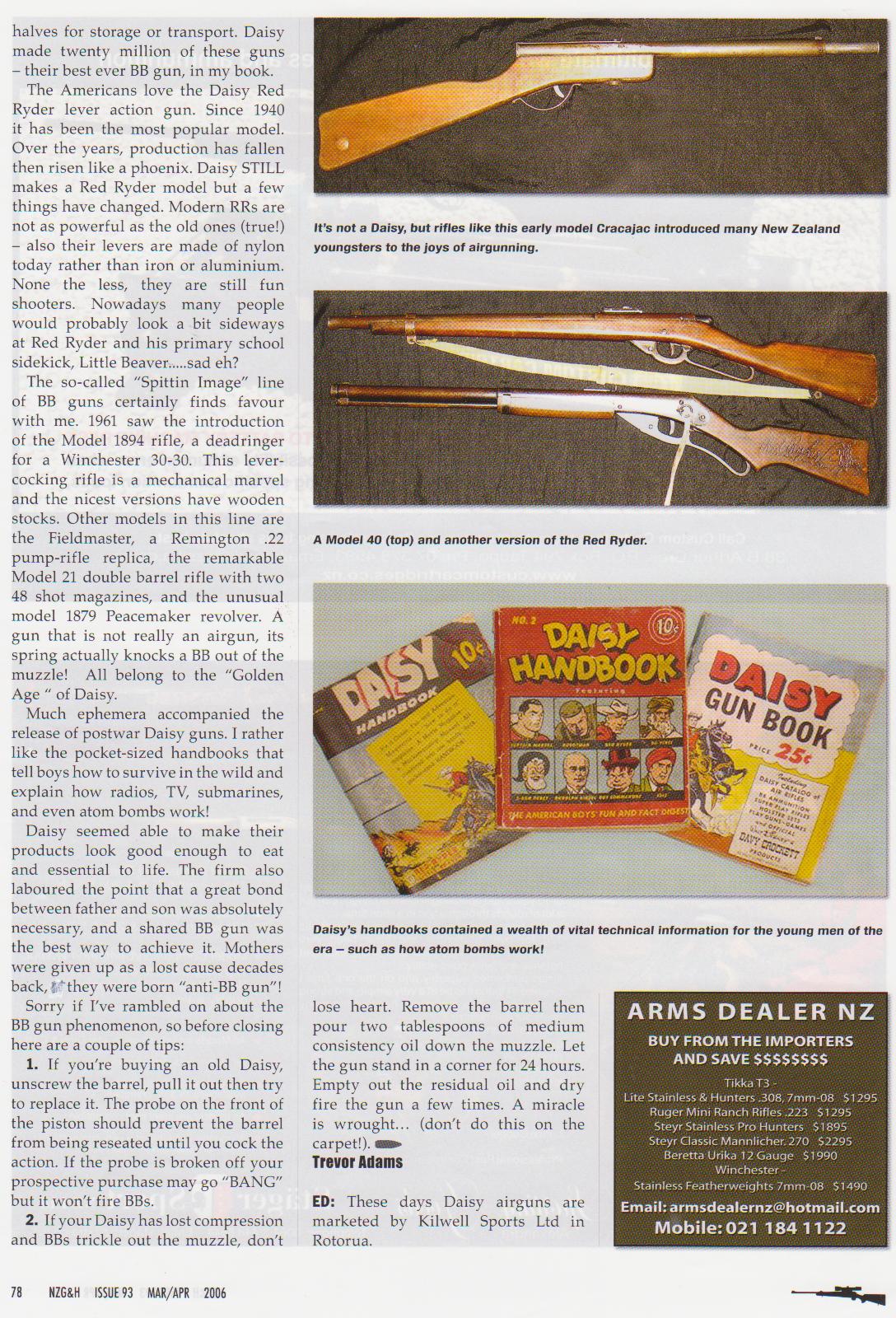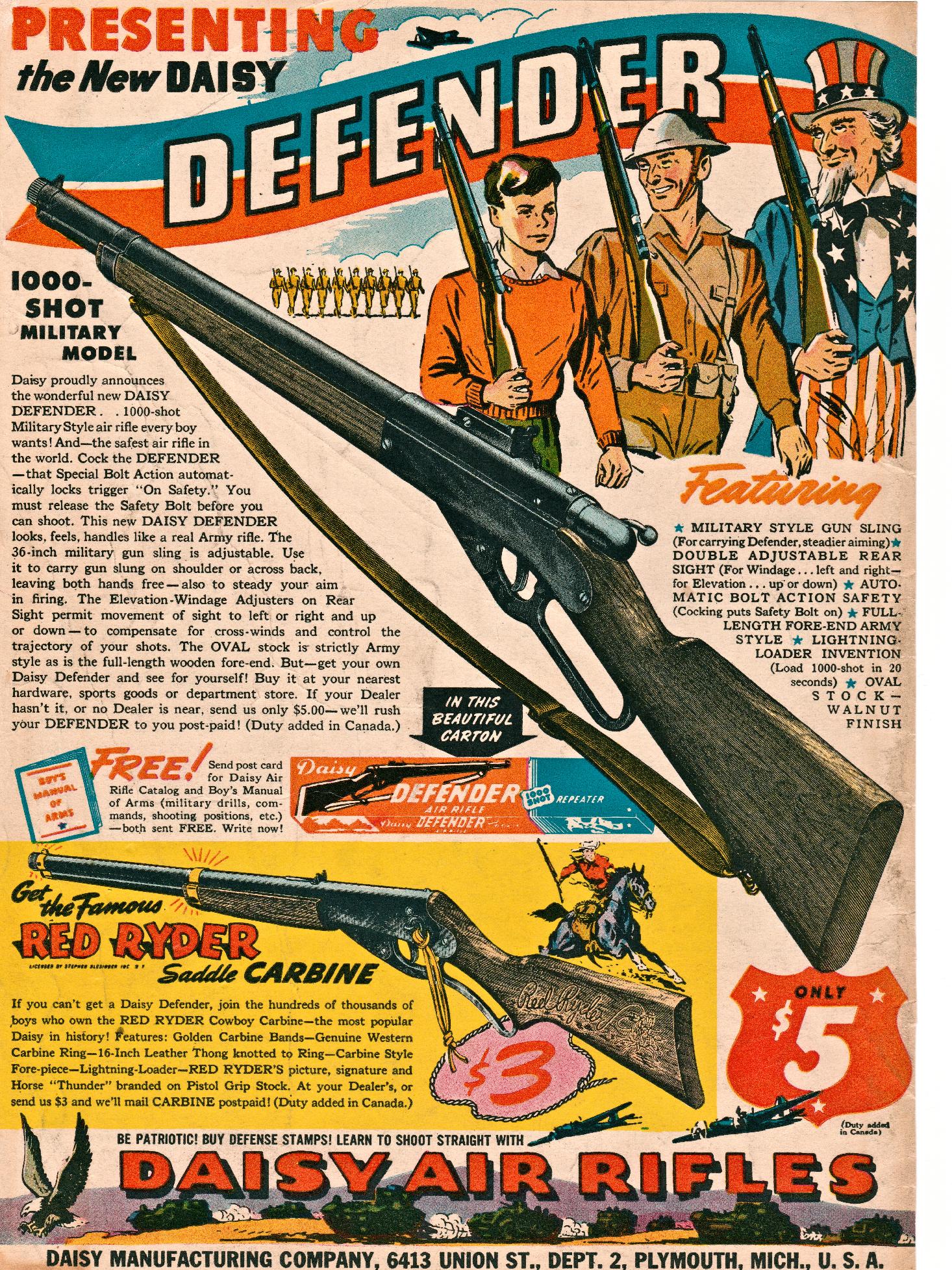 The DAISY 'Defender' BB Rifle

In this 21st Century, a collector can visit a heap of gun shows and not come across a fabled Daisy Model 140,thousand-shot BB repeating-rifle,otherwise known as a "Daisy Defender". Broadly based upon the firm's earlier 'Great War' Model 40 gun ,which was a handsome item complete with a rubber-tipped metal bayonet complimenting it's lever-action and fifty-shot magazine. The Model 140 was born into tumultuous times. Ones that saw it's creators turn to more serious tasks in an effort to drive back threatening prospective enemies! With conflict in Europe dominating our news and the question,'should we or shouldn't we get involved' it was inevitable that patriotic Daisy would,as it were,'answer the call!'. Adverts portraying the Model 140 rifle first appeared in early 1941 periodicals. From all accounts the new 'Defender' was eagerly anticipated. Daisy had dropped the idea of fitting a bayonet to the Model 140 and increased it's fire-power by incorporating a thousand-shot magazine. A stock and forearm replaced the earlier singular 'military-style' woodwork of the Model 40. The new 'Defender' had a neat dummy bolt which worked as a safety device and also lent a bit more realism to the firing cycle. A red indicator displayed through a hole in the bolt when the safety was off. Like the earlier Model 40,the Model 140 came fitted with a canvas sling and most seem to have had a colorful identifying sticker stapled around the forearm. All in all,it was a 'Daisy to die for"(as kids were won't to say!) However,(always however….)by the middle of 1941 things were hotting up. Many of Daisy's skilled machinists were involved with national defense. Early May saw Daisy sending out a desperate letter to distributors. In this correspondence they told the trade they definitely would not be making any shipments of the Model 140 in the year 1941. Ready to go stock would be available on January 2,1942. We all know what happened on December 7th 1941! So, there we have it,possibly this particular model was produced for around one month.It is reckoned around twenty-eight thousand units were made..making the Model 140 one of the rarest Daisy guns ever made.

I'm indebted to Gary Garber's 'Encyclopedia of DAISY Plymouth Guns' for most of this information.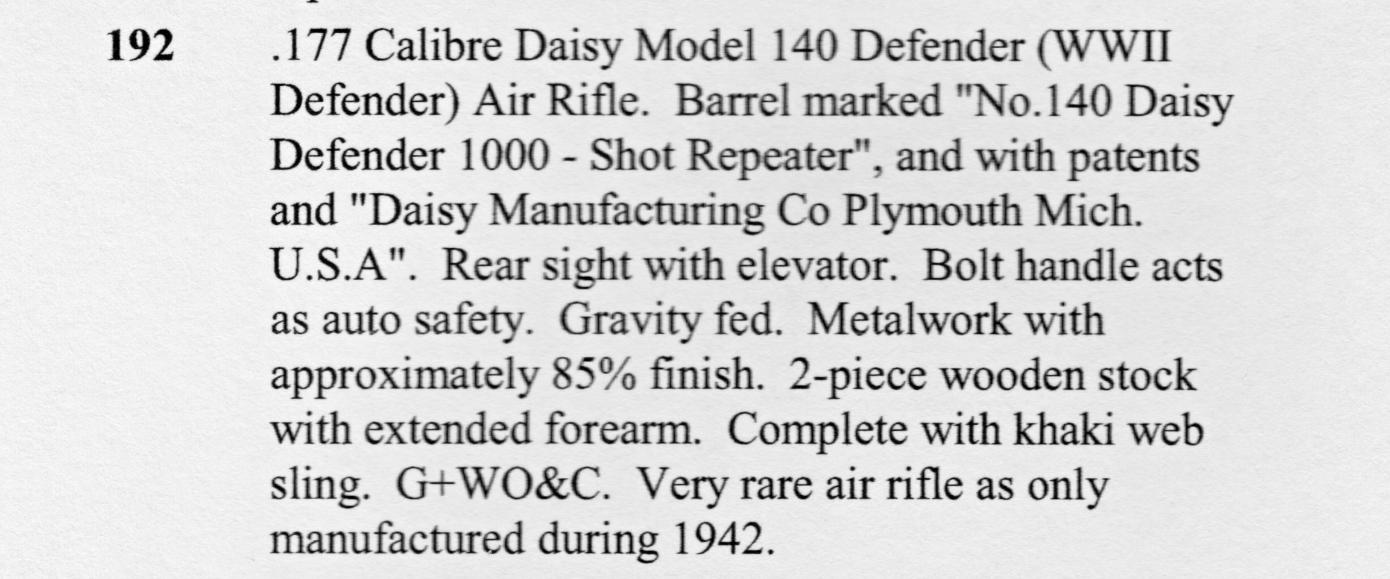 Very rare Daisy Model 140 Defender BB gun. Daisy only produced the Model 140 for a few months in 1942, production was stopped because of the war. .Around 28,000 rifles made.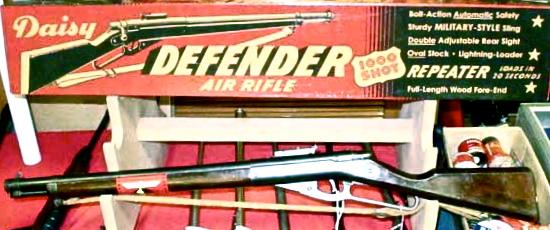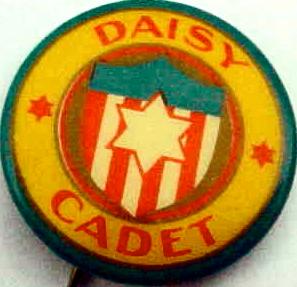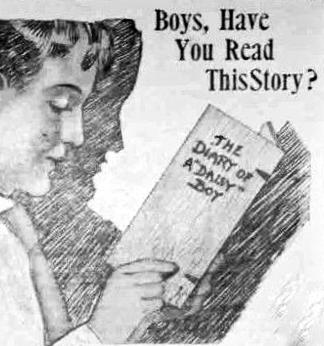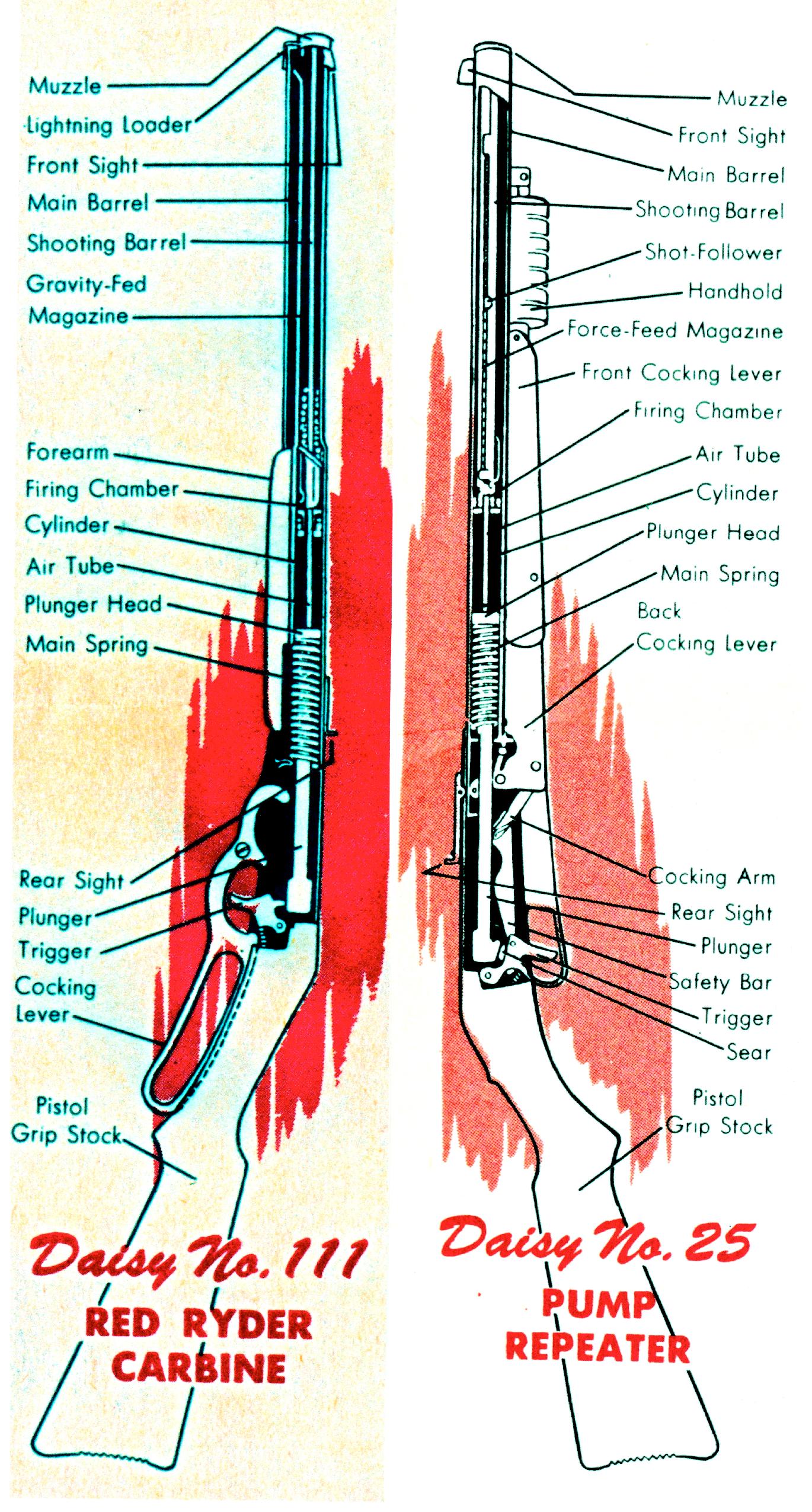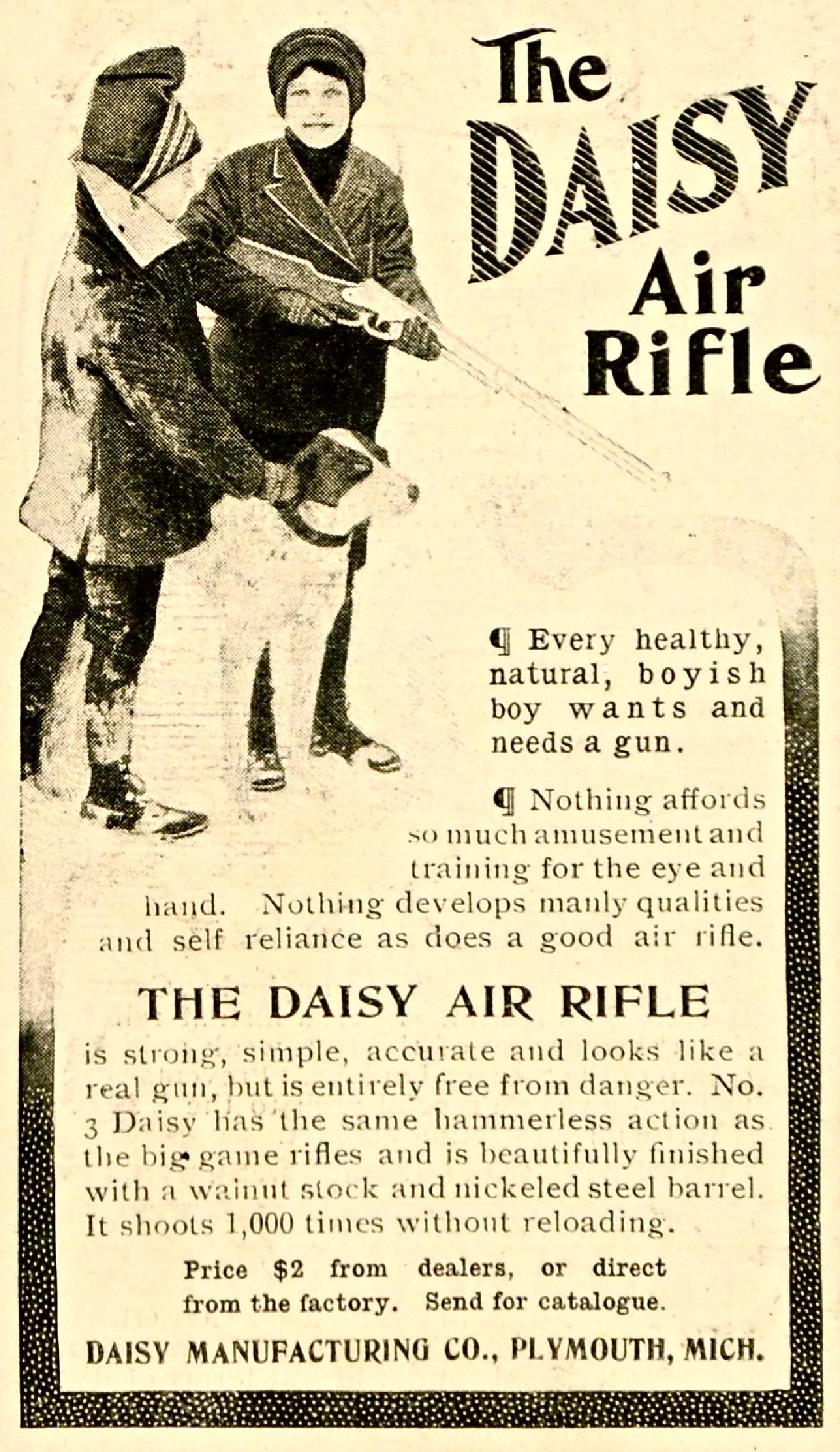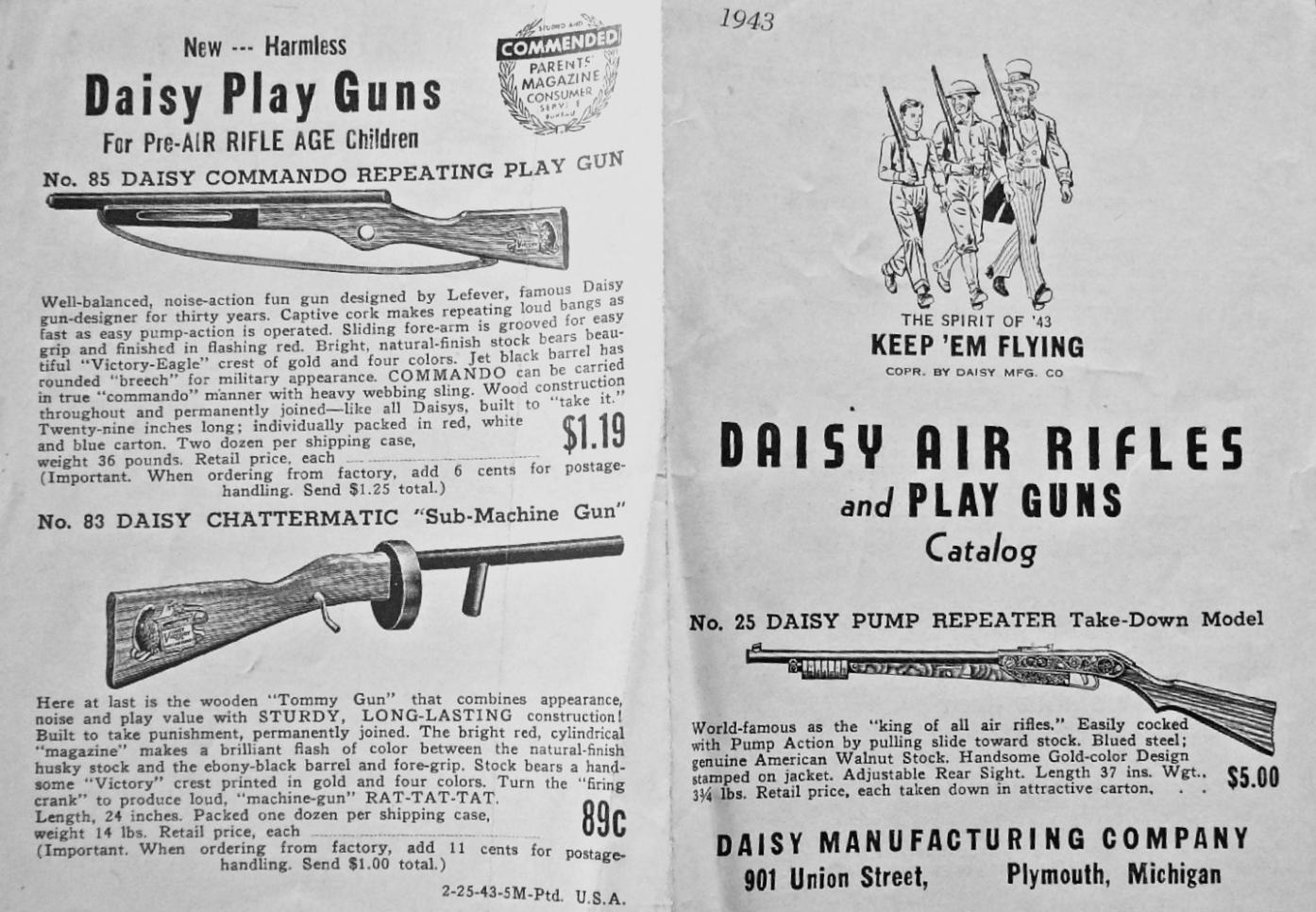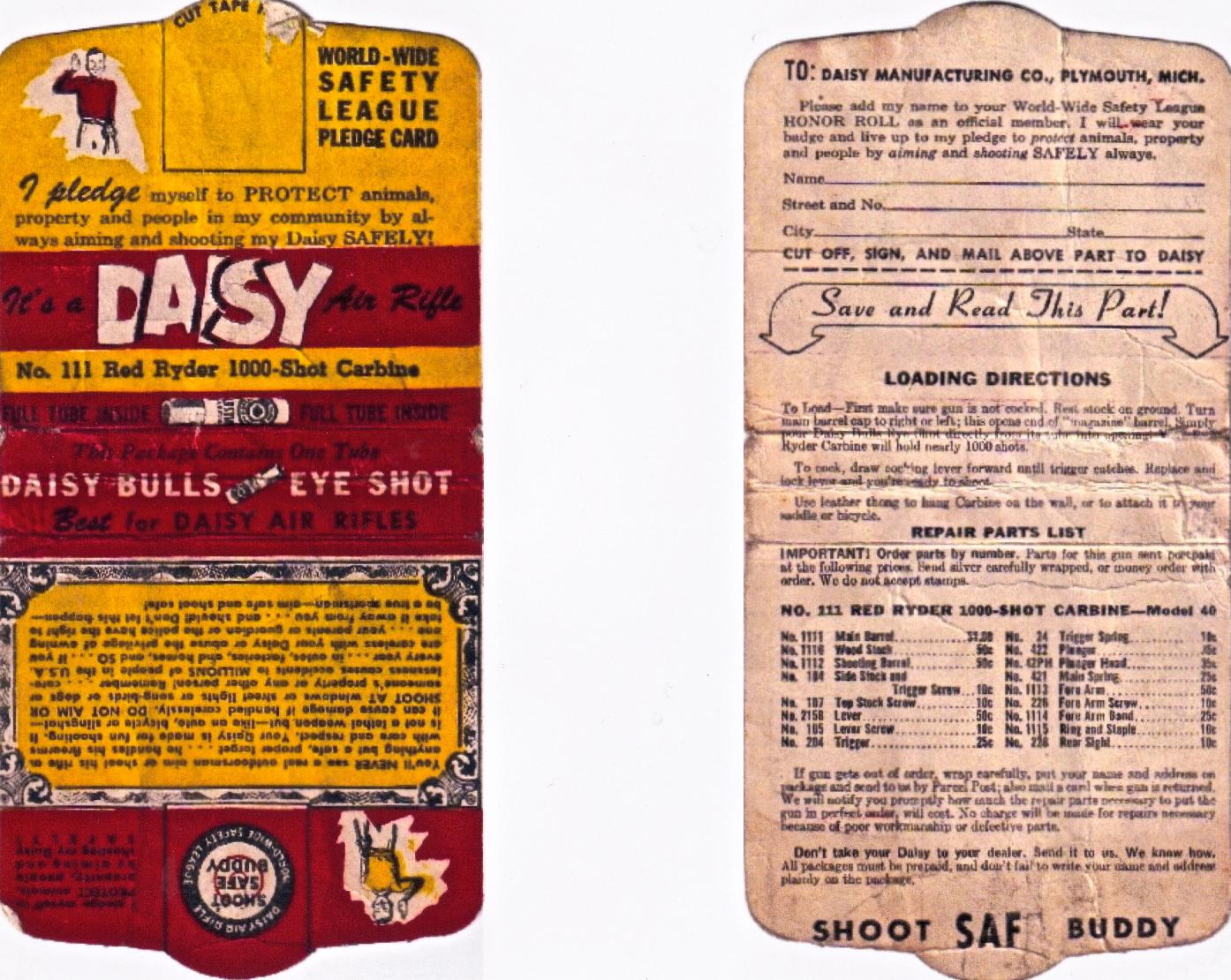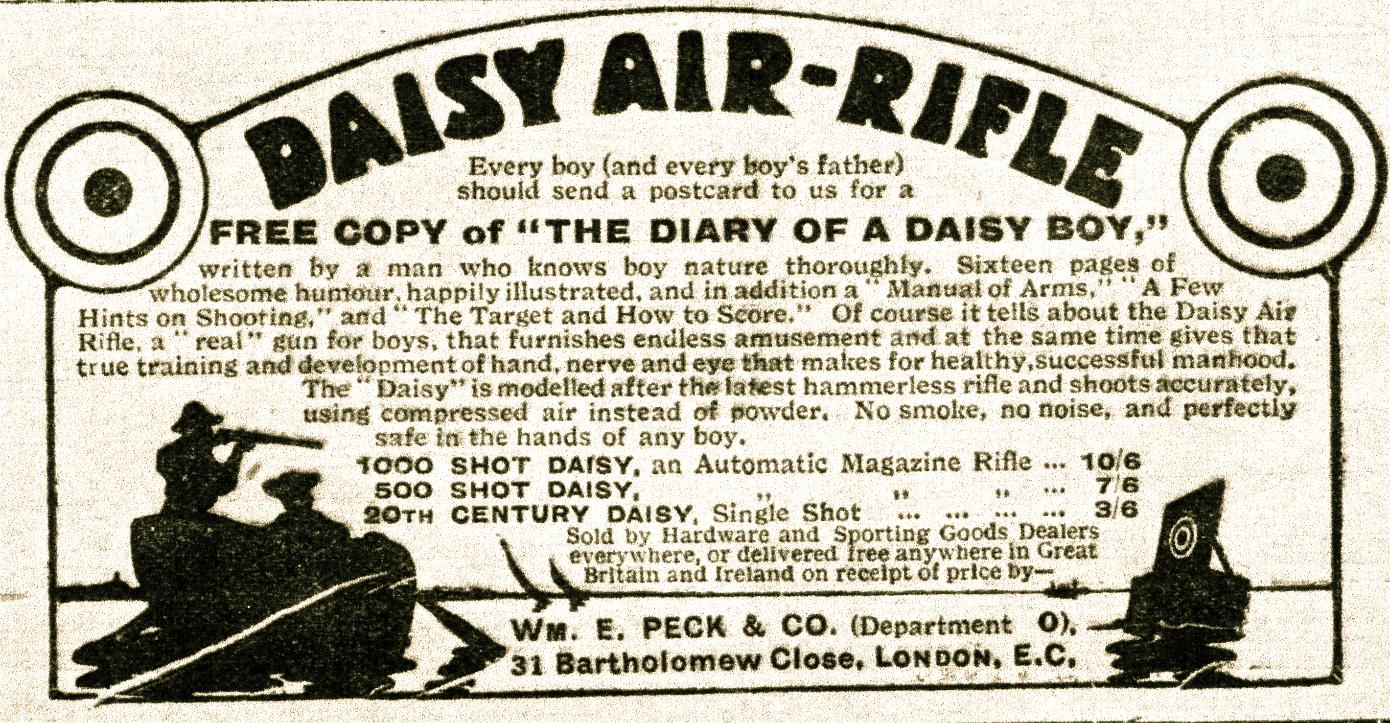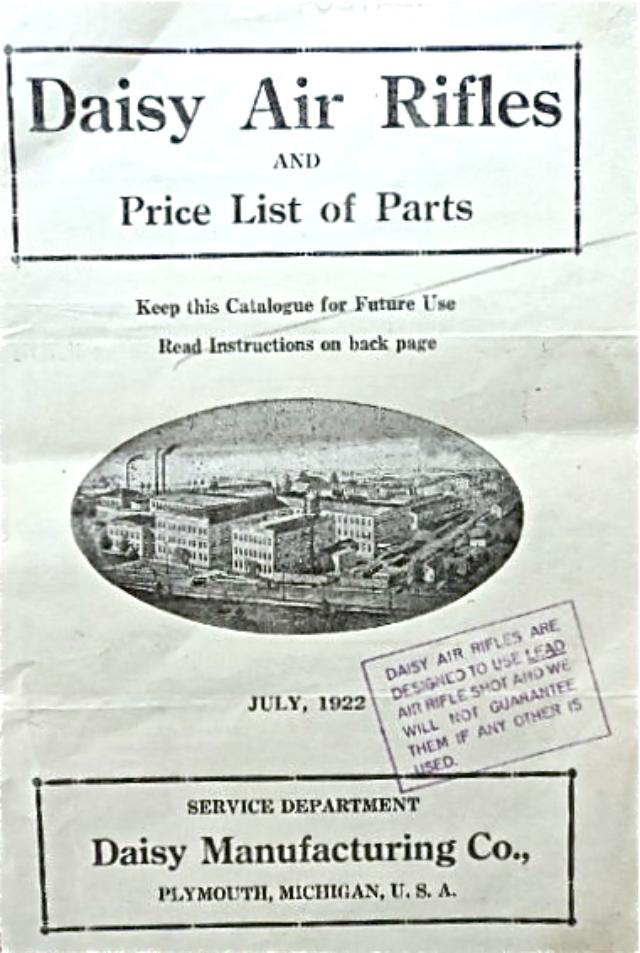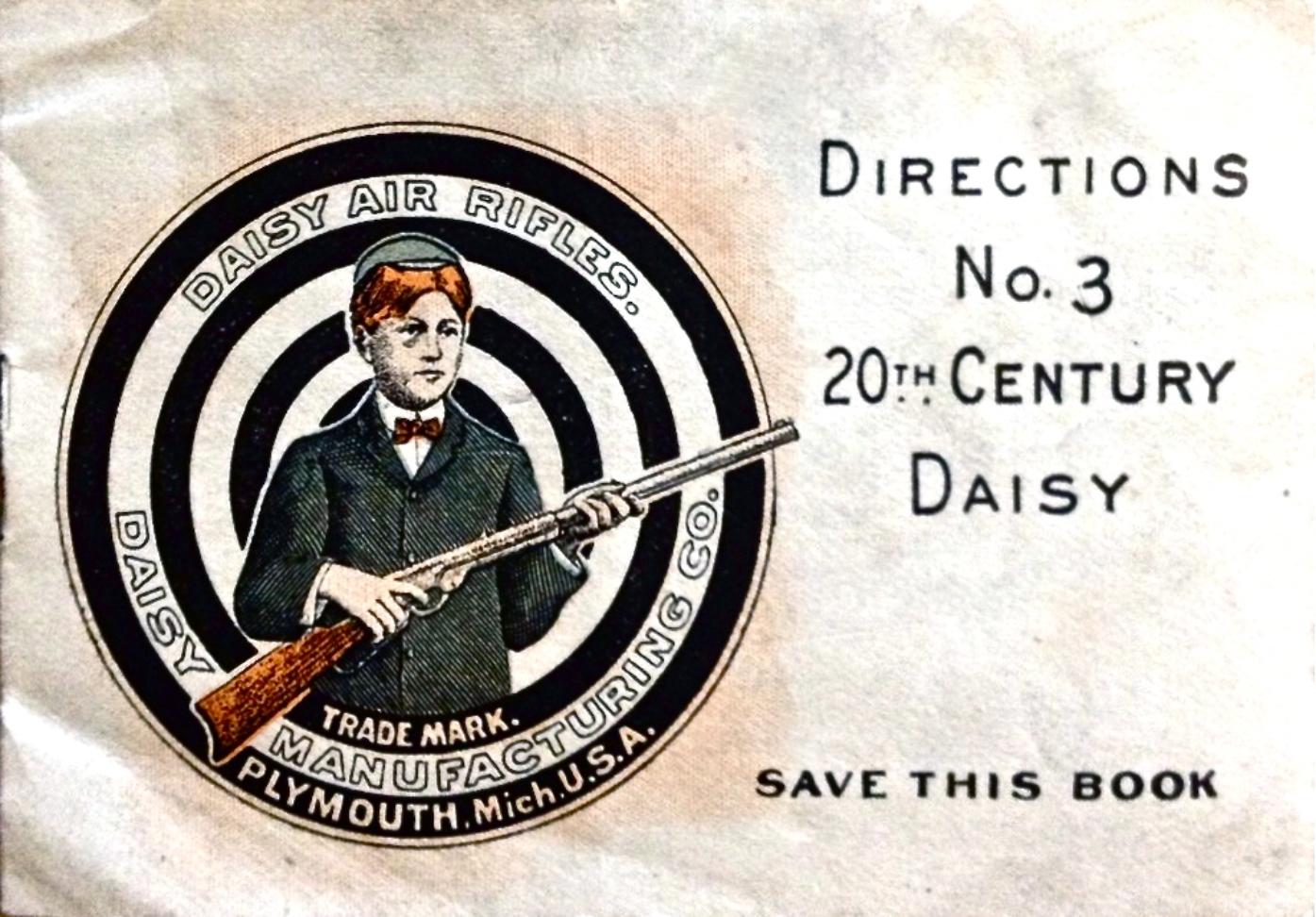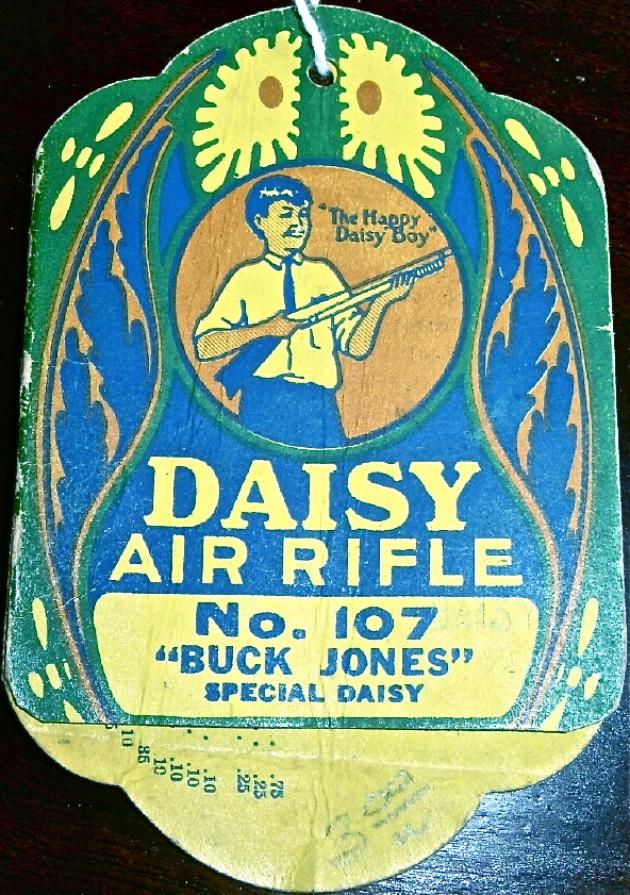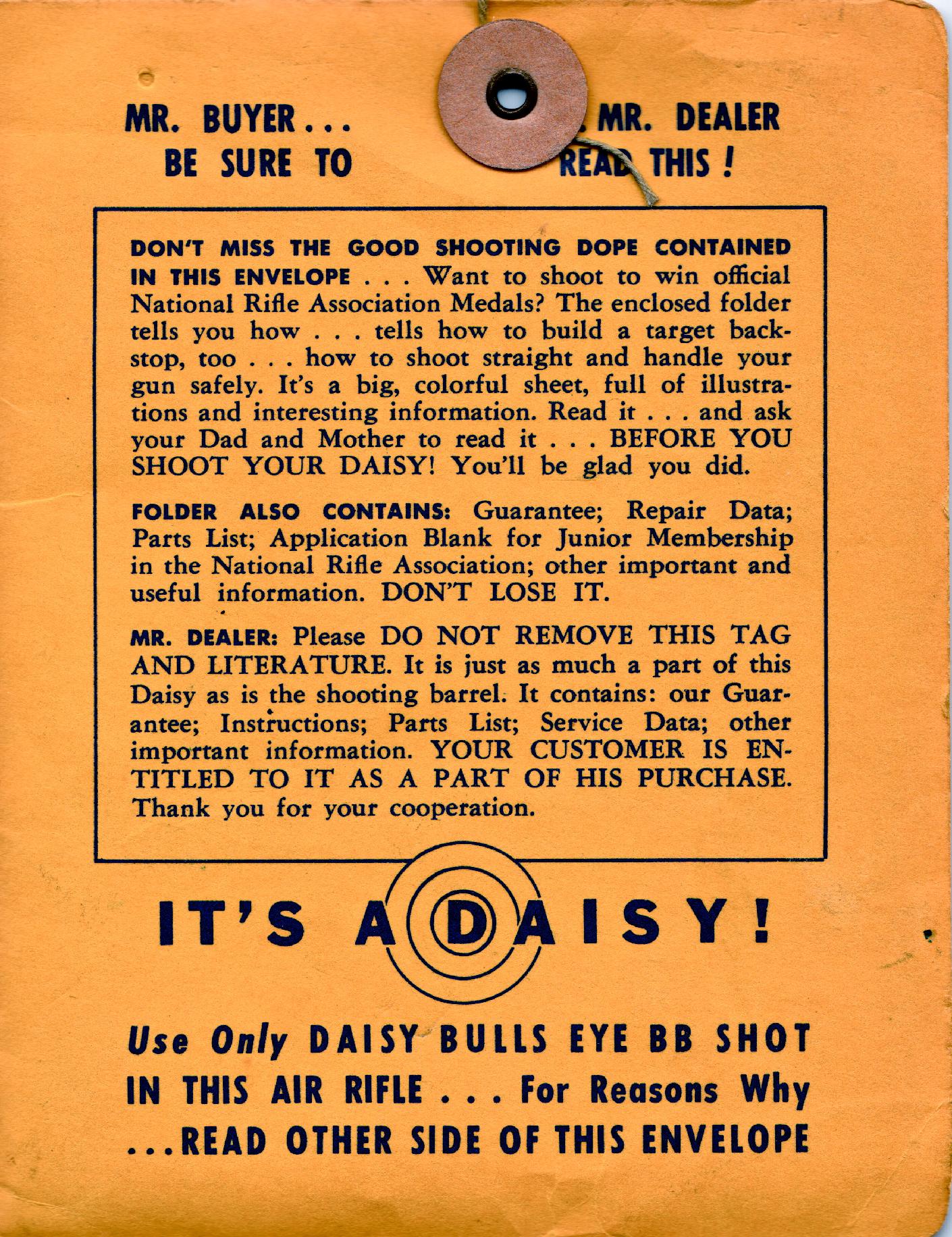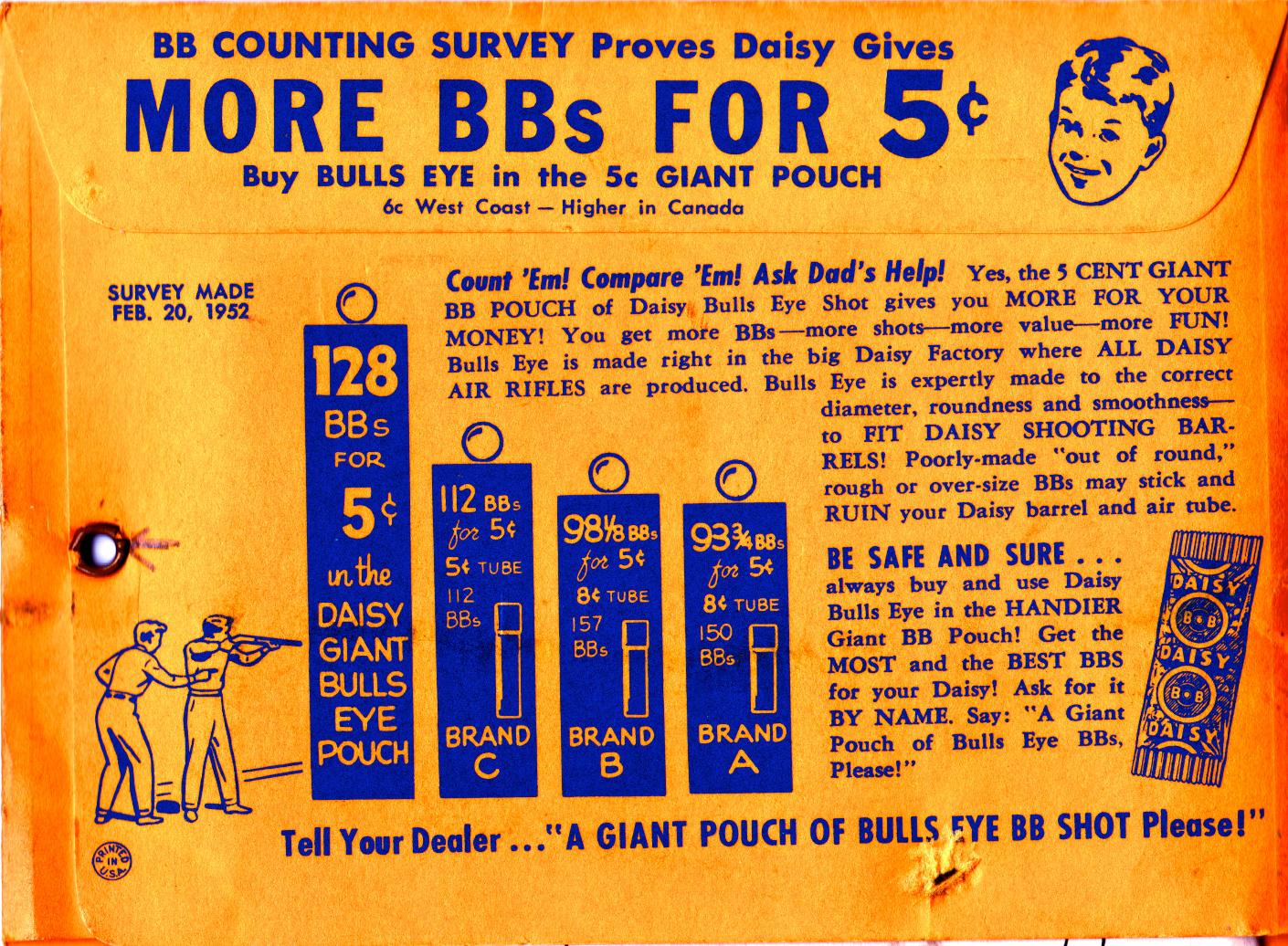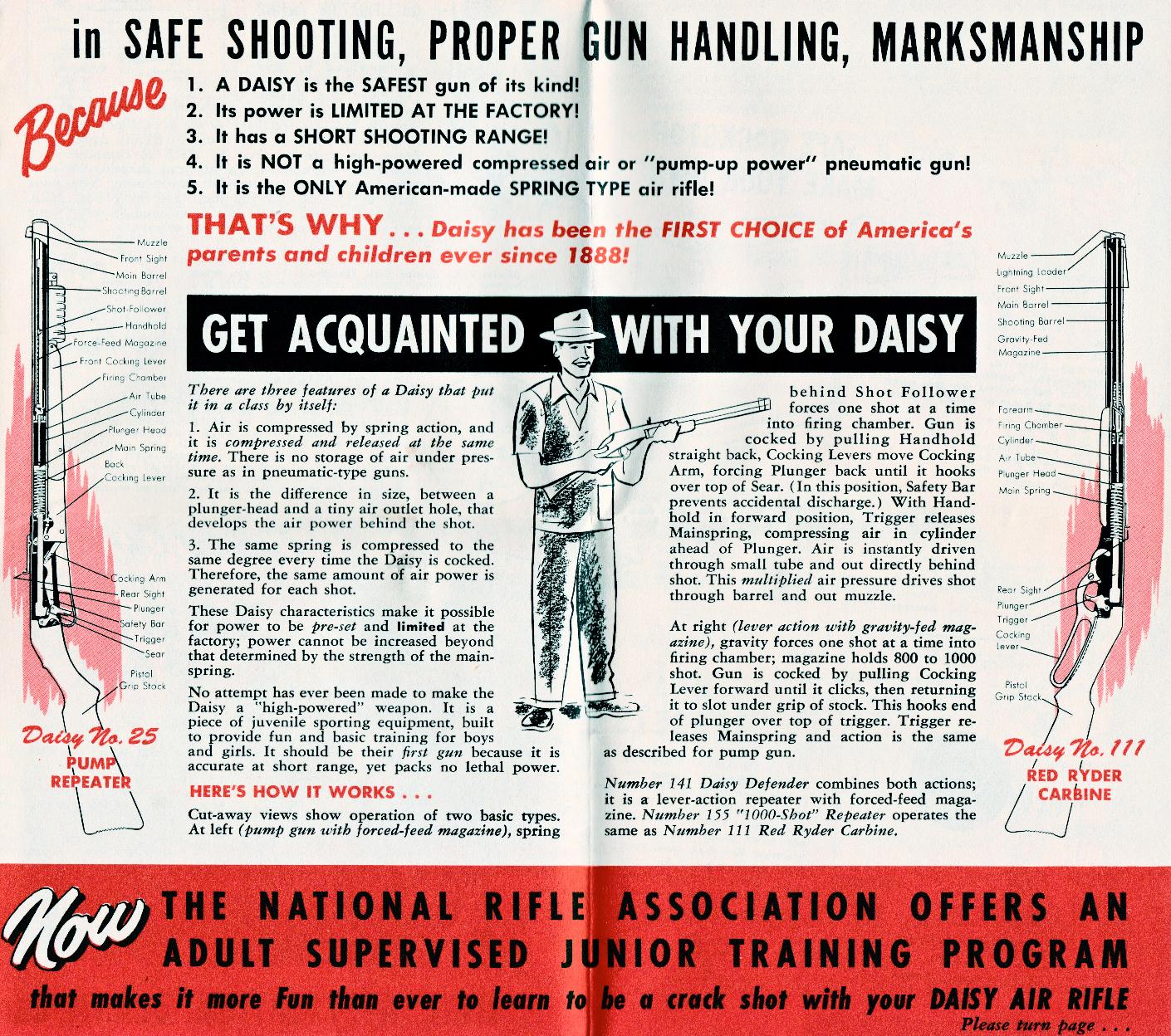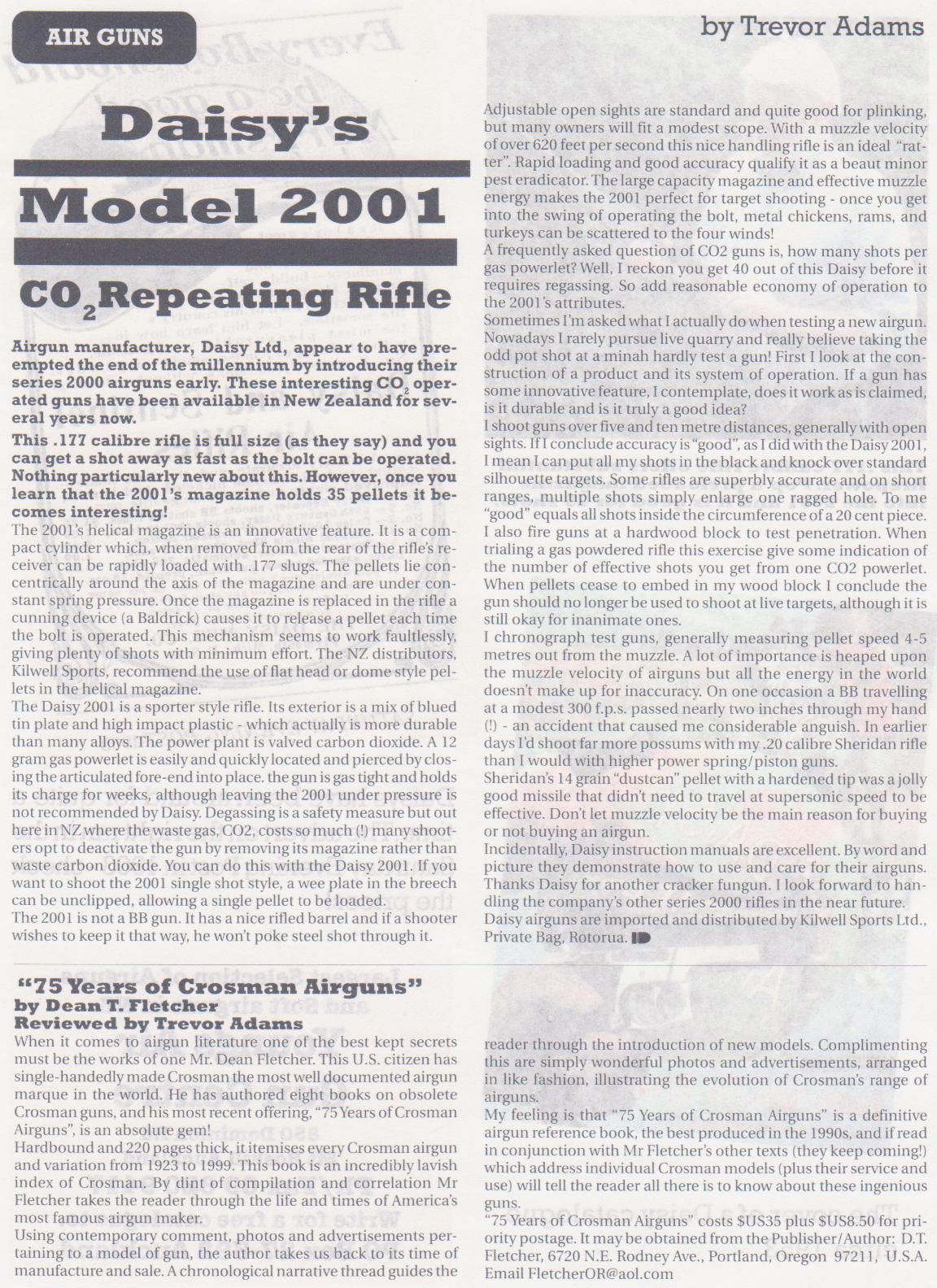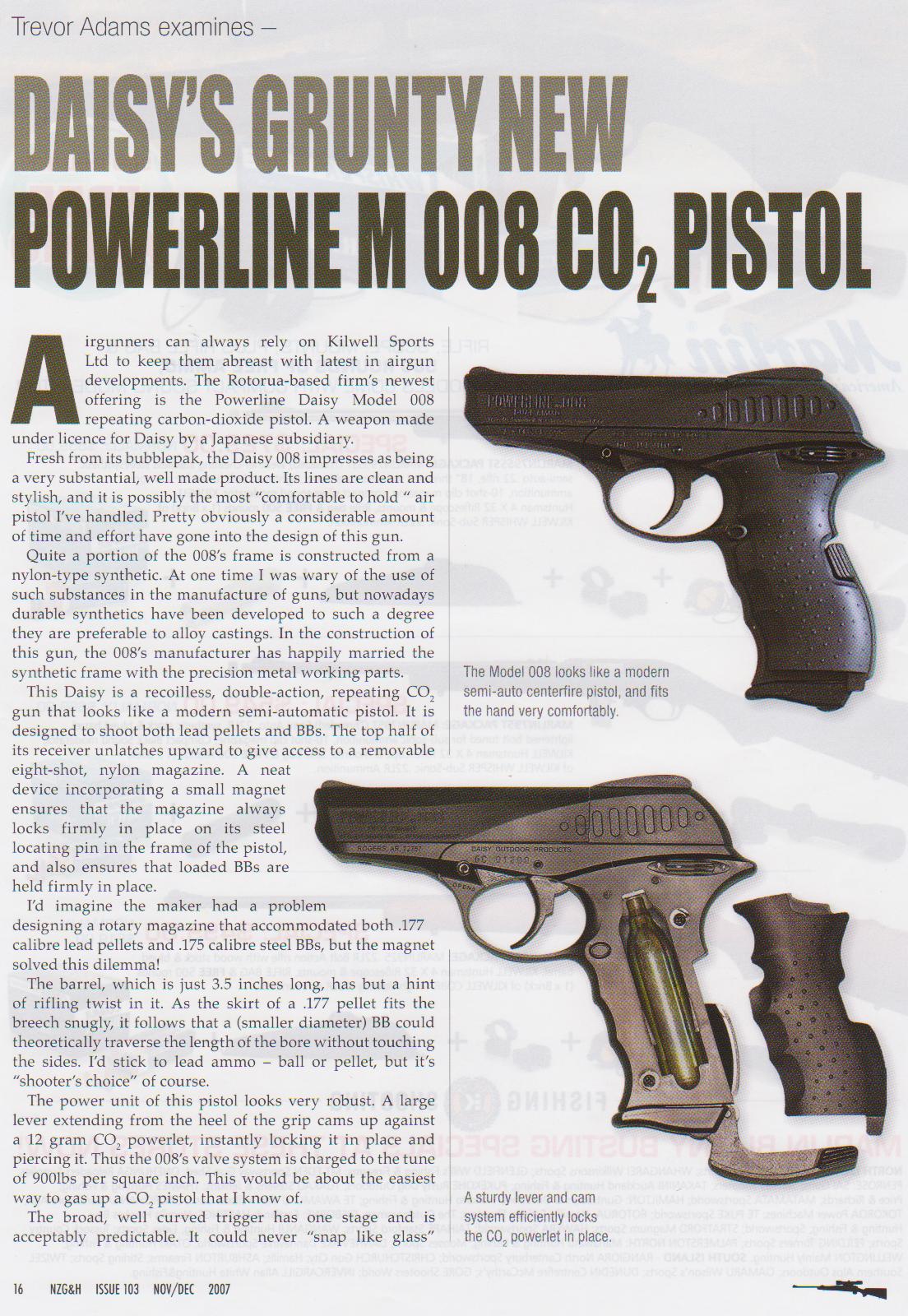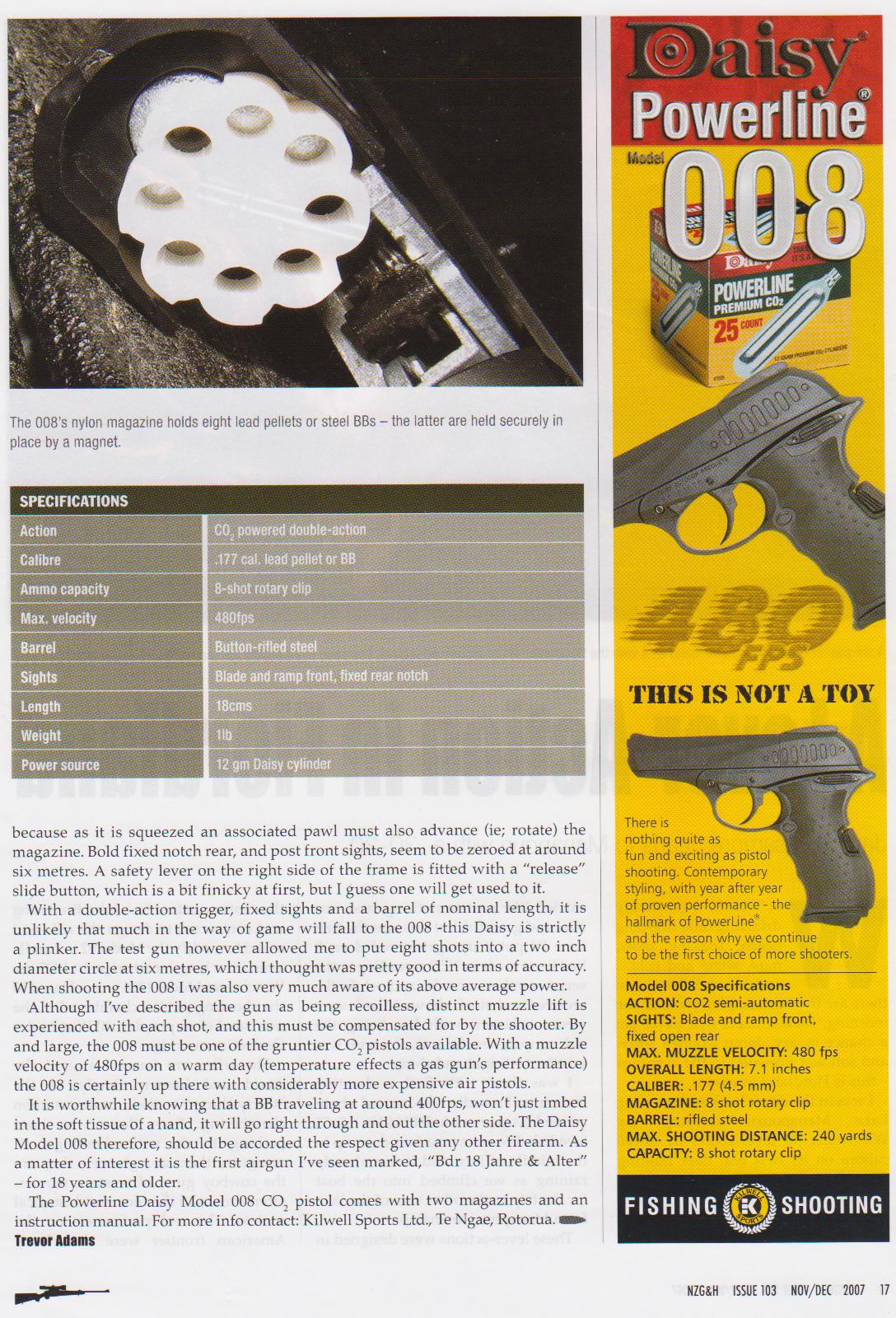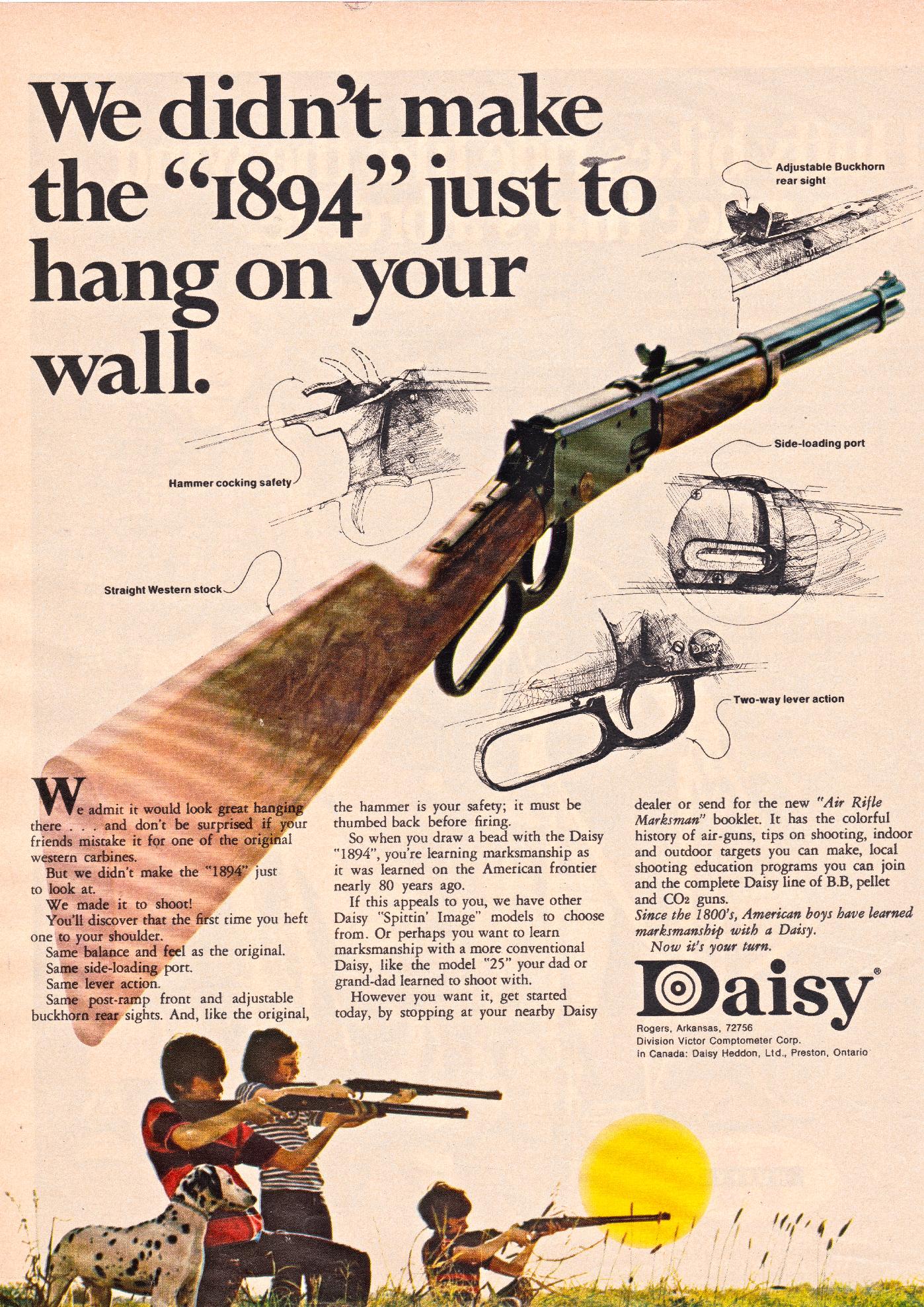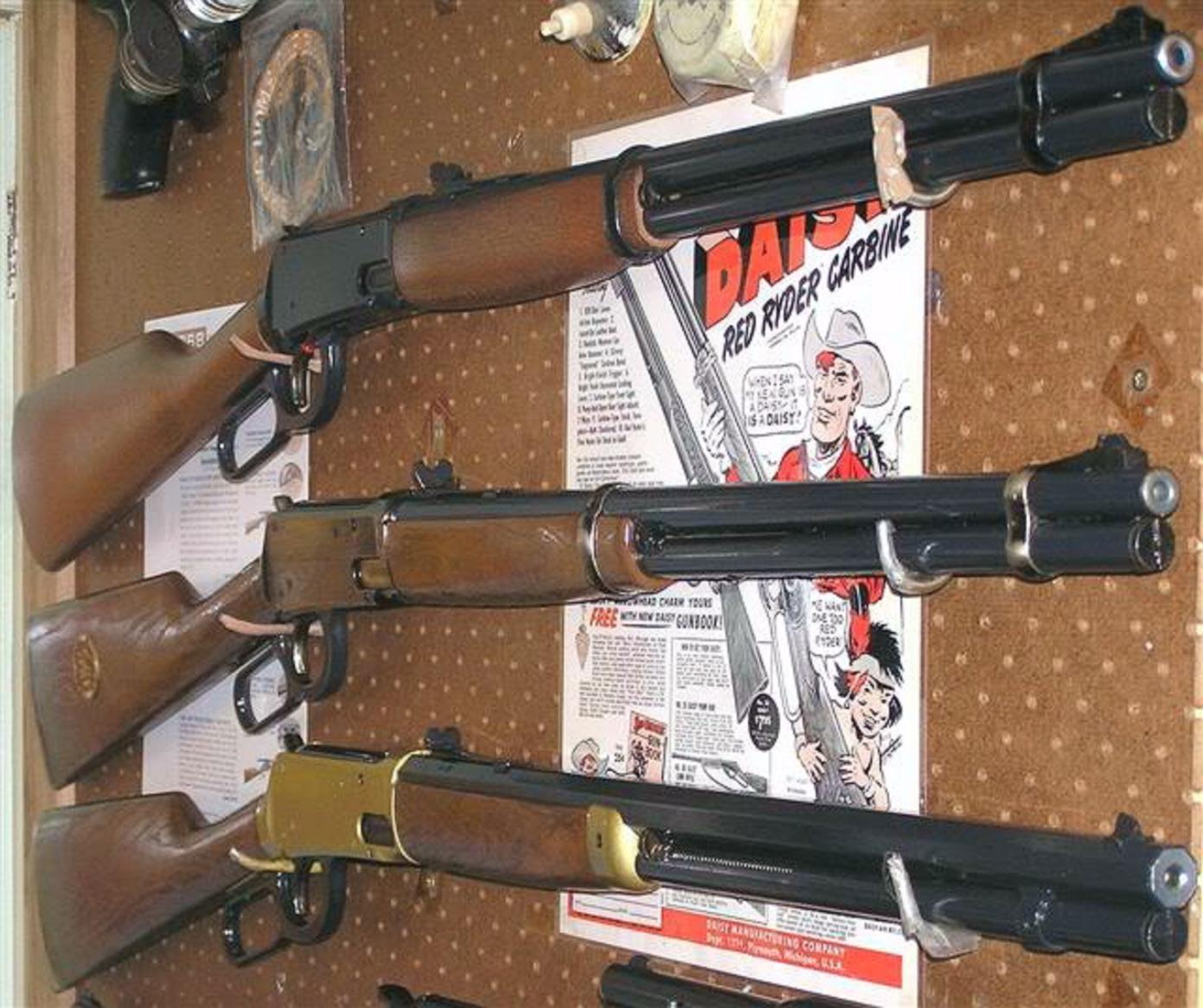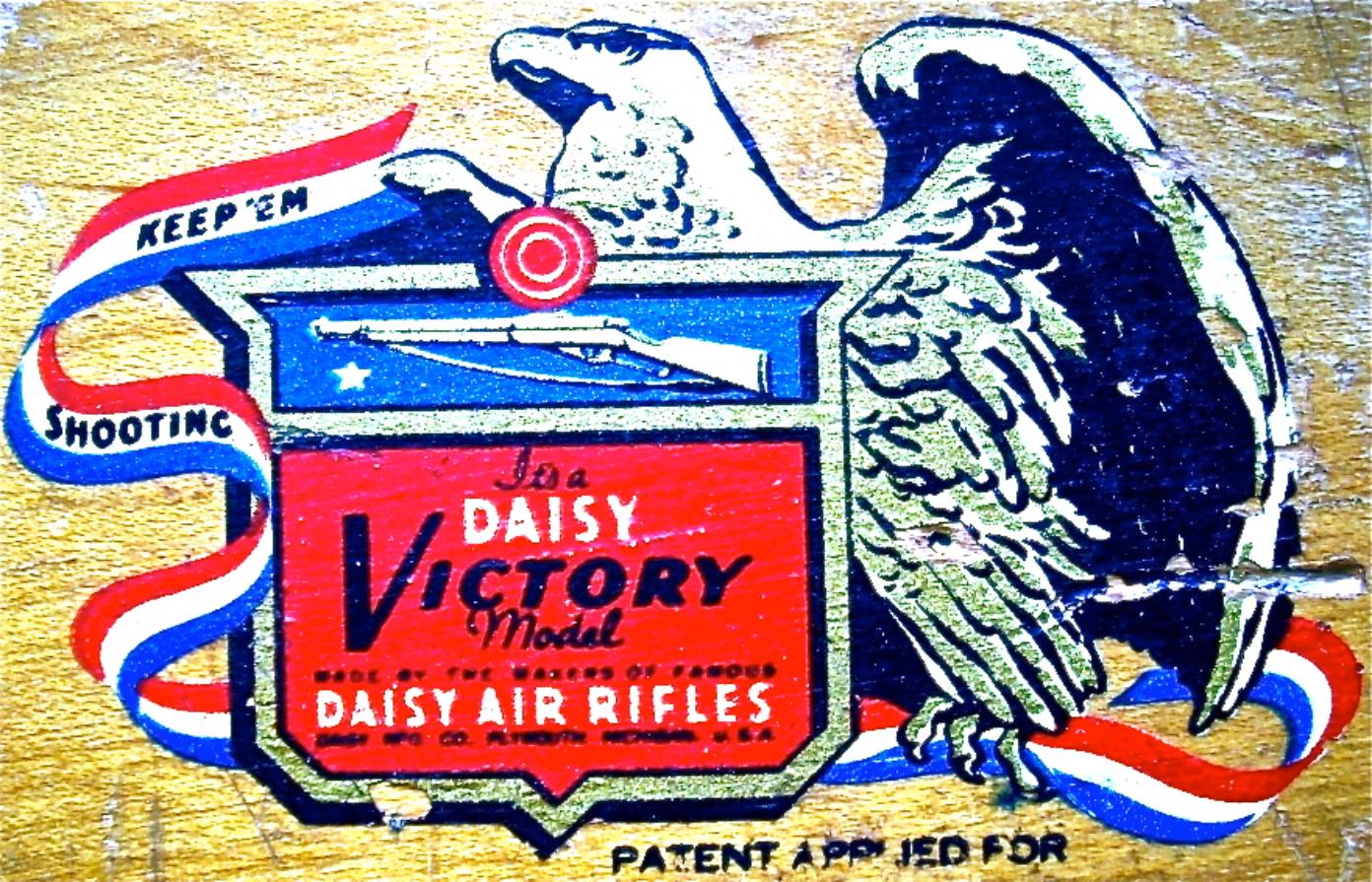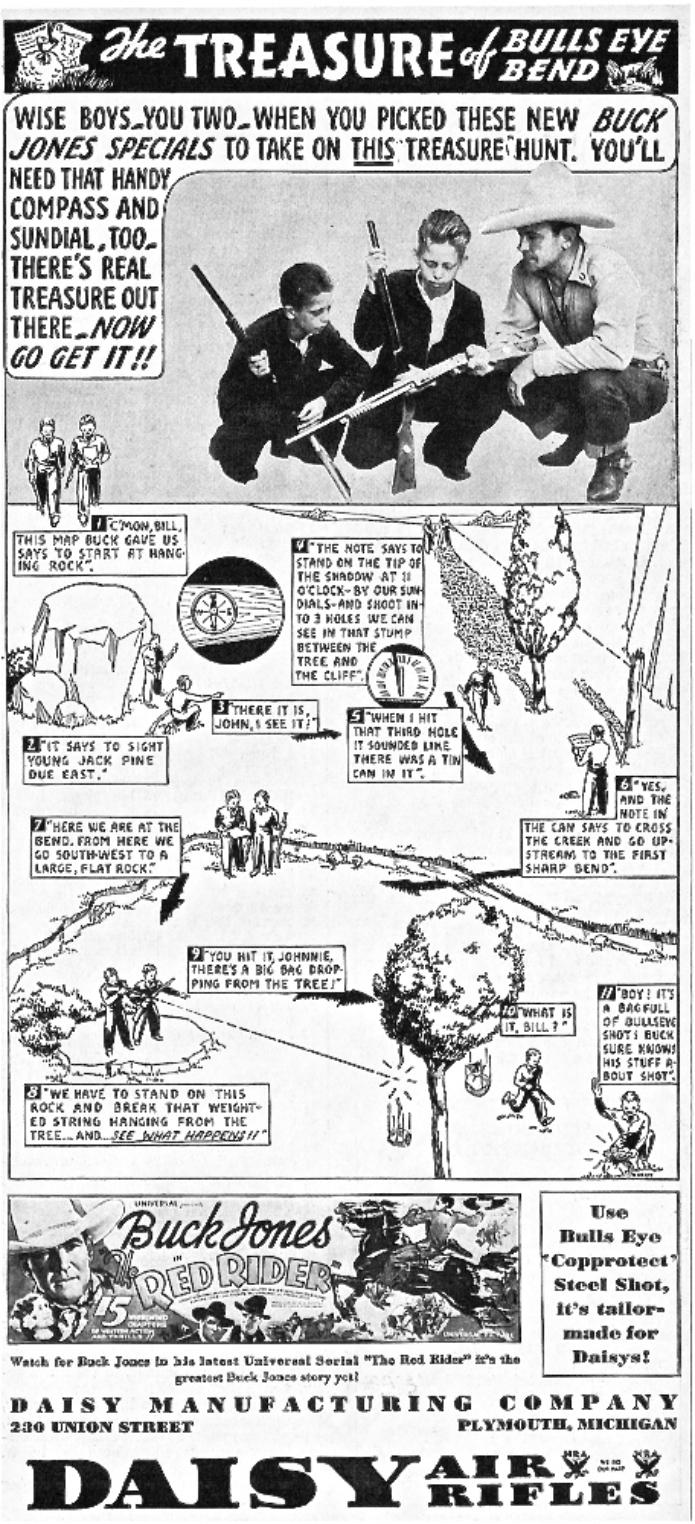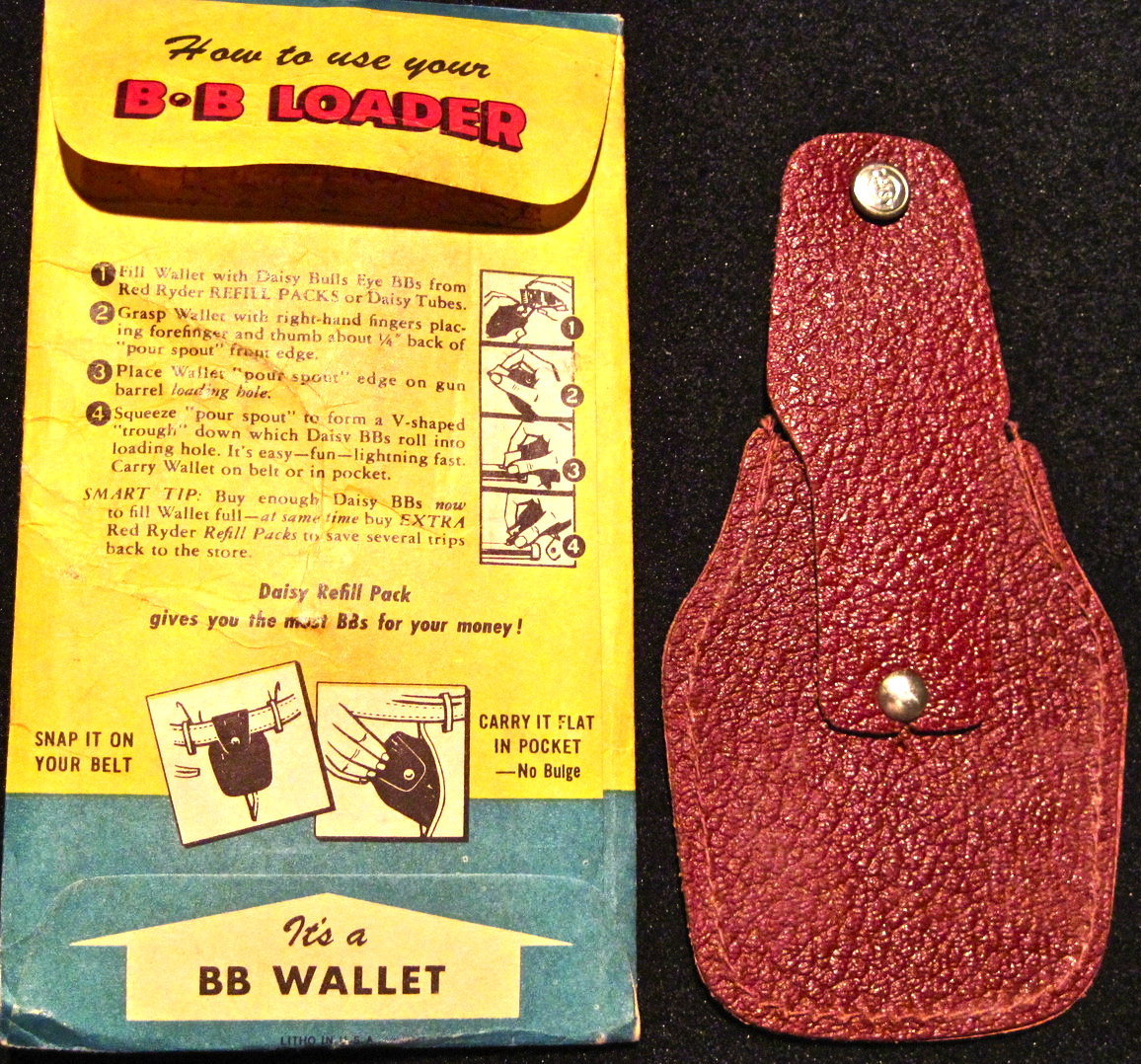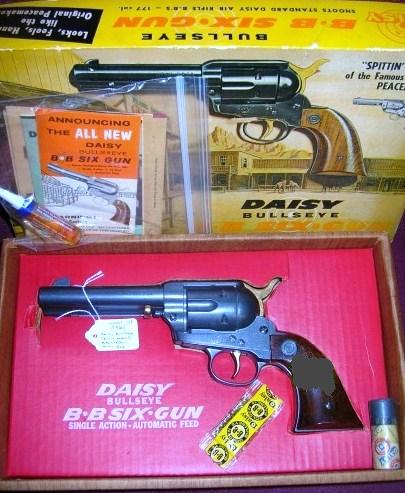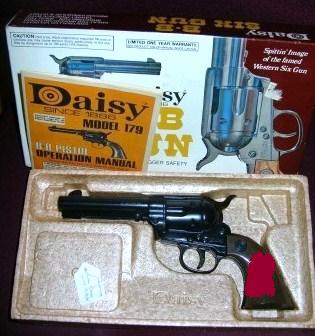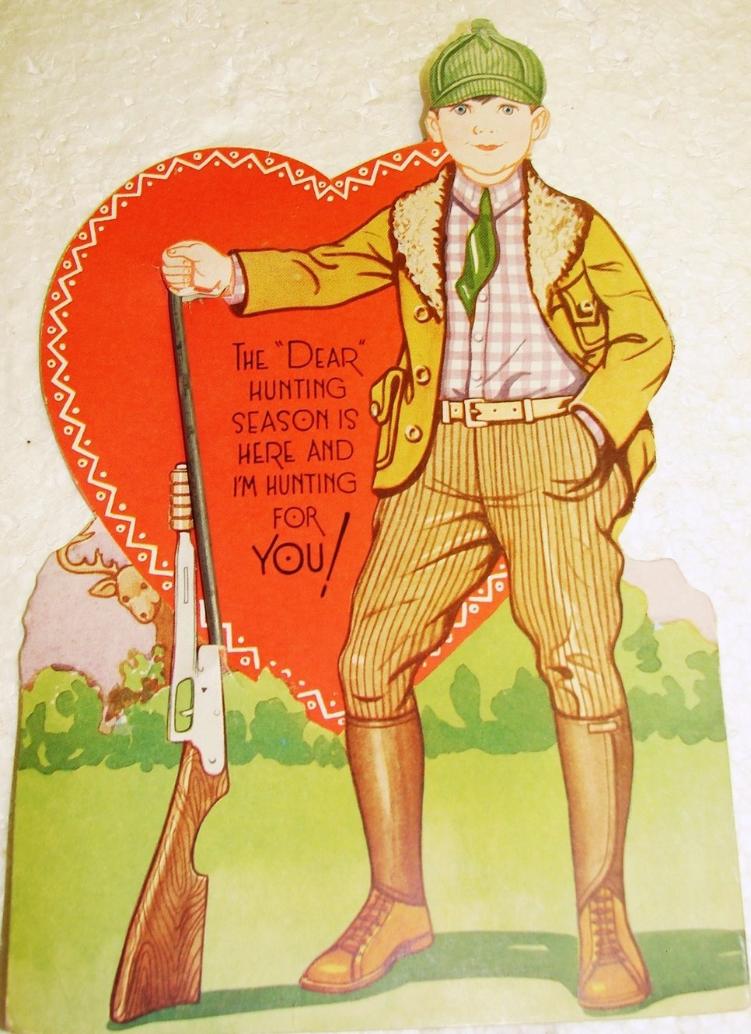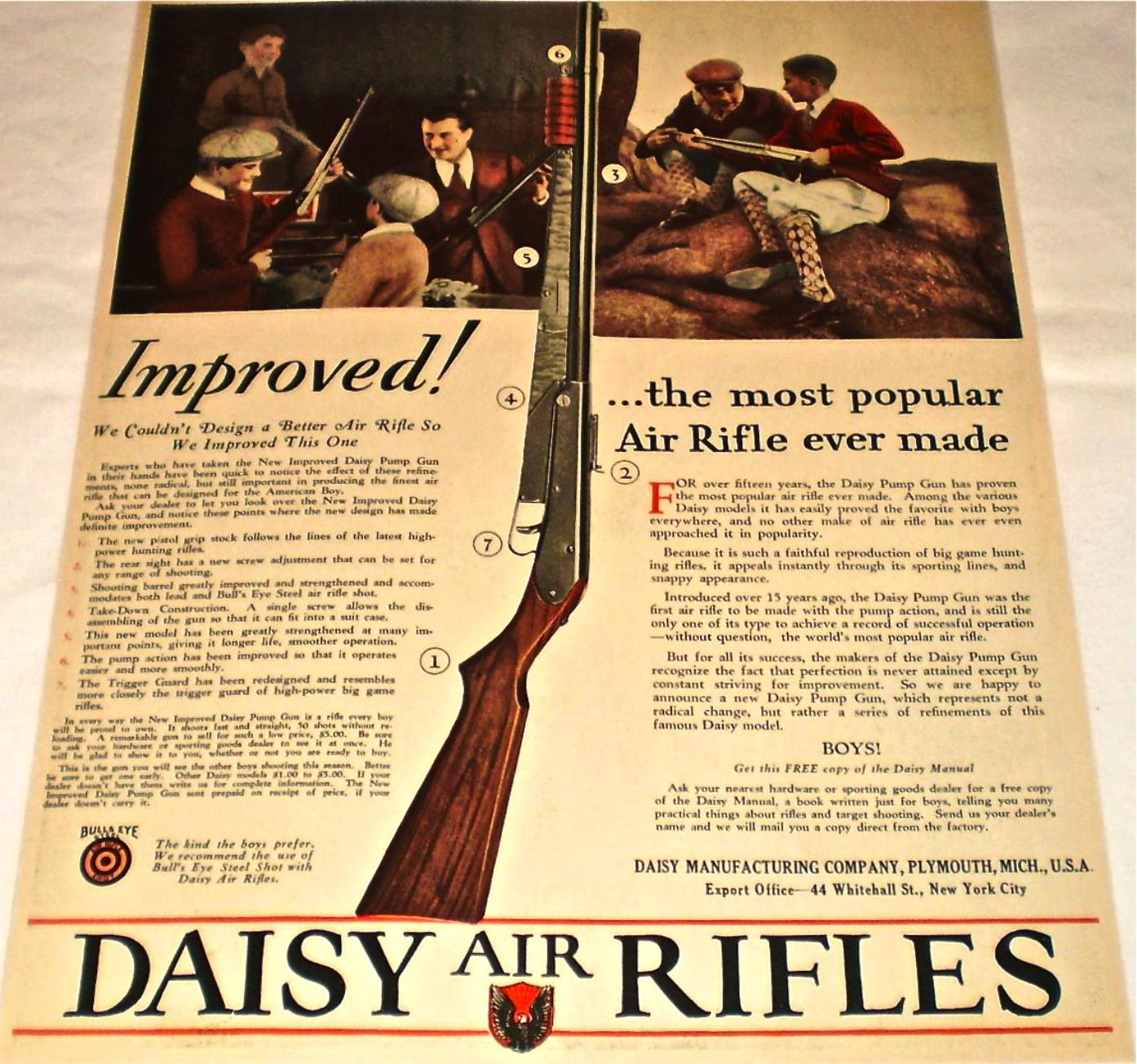 1908."The Diary of a Daisy Boy"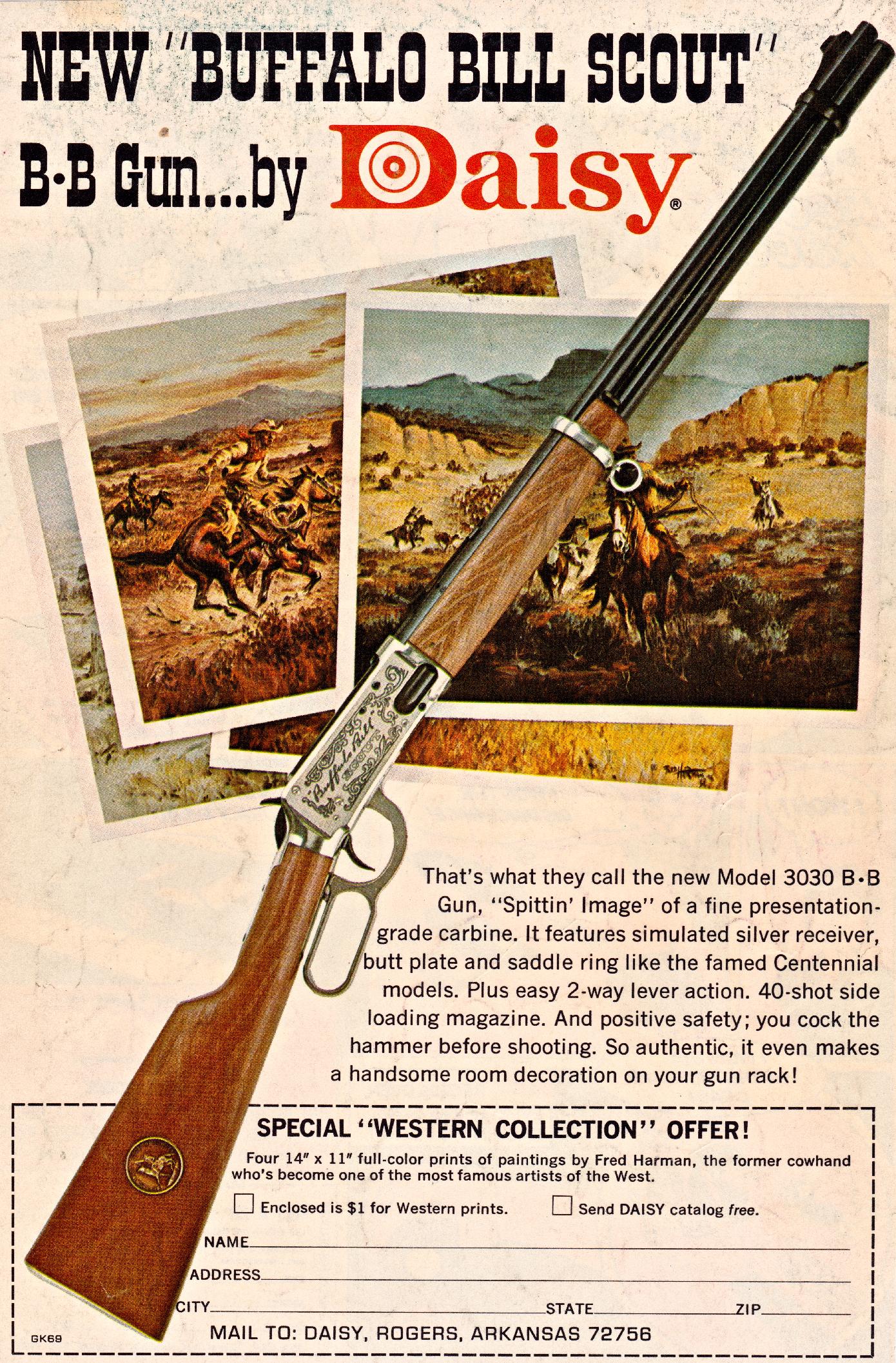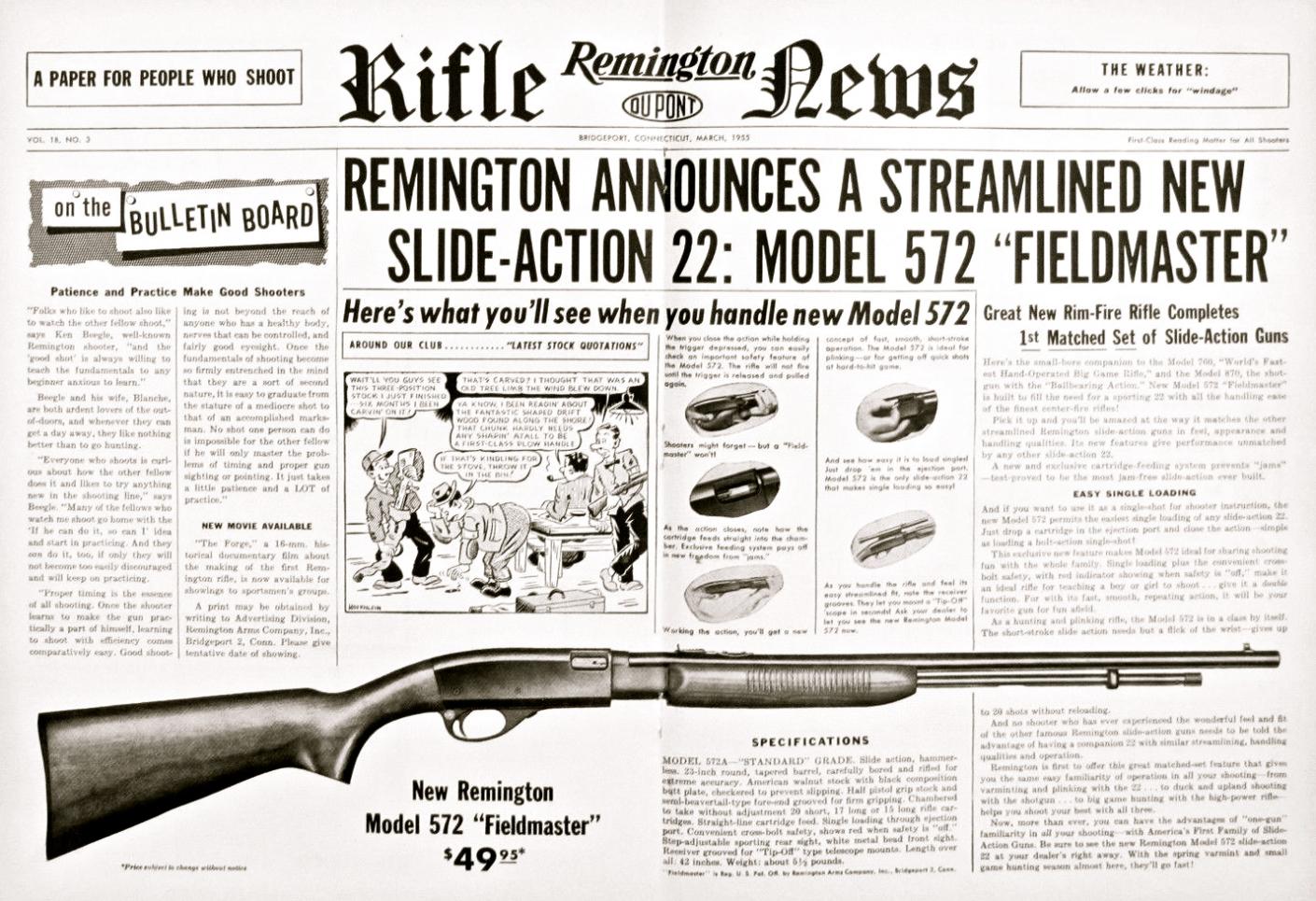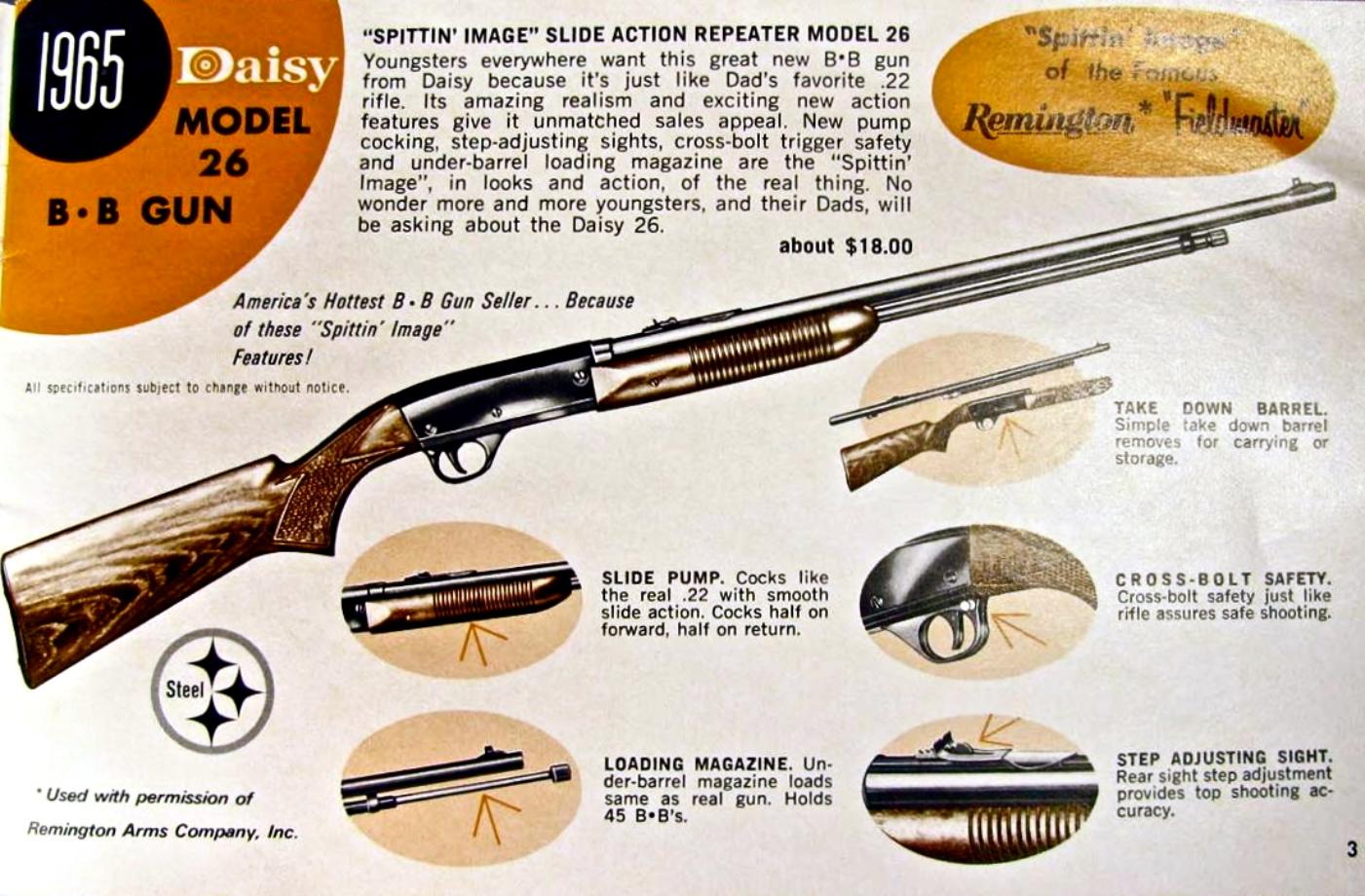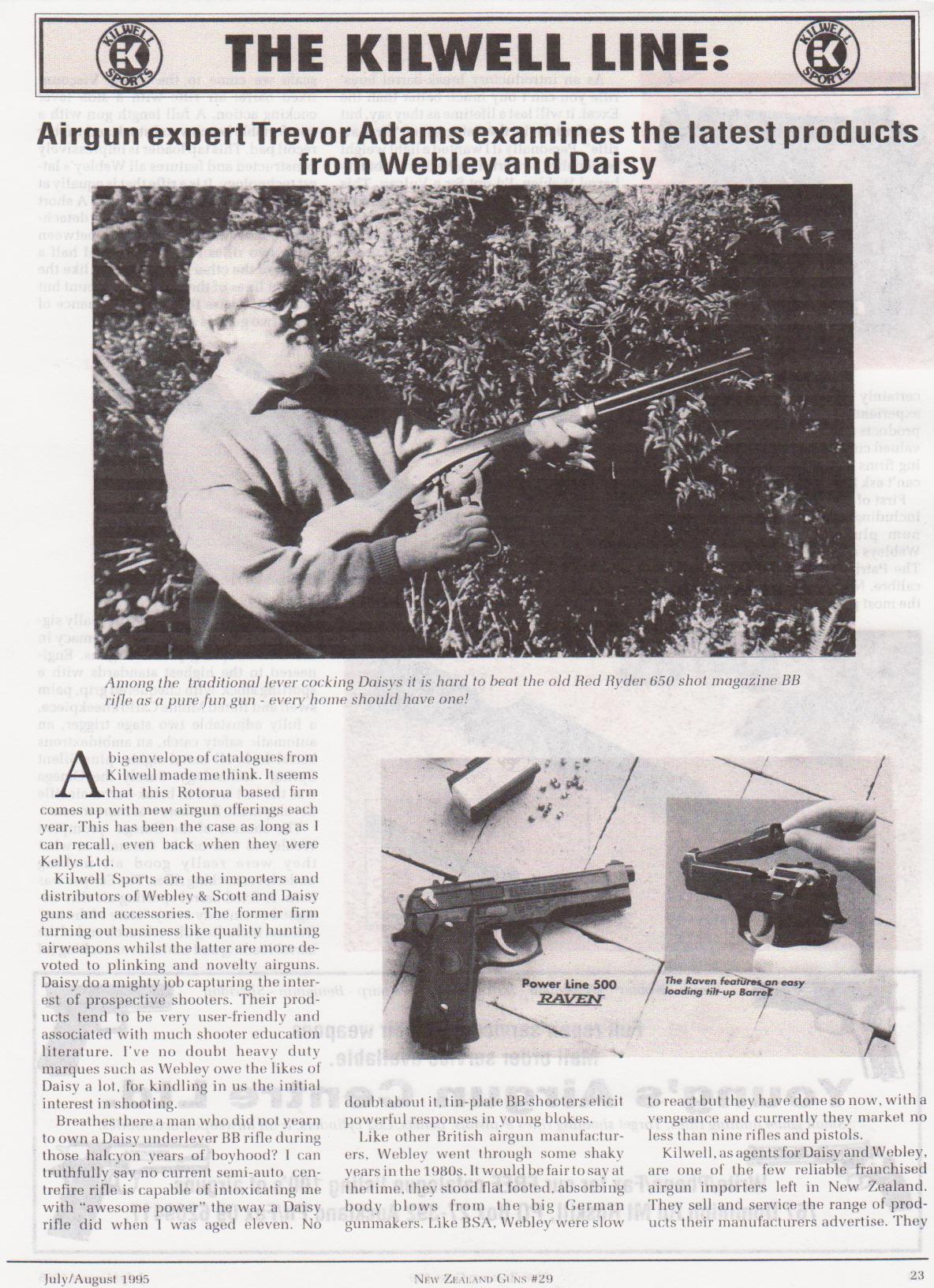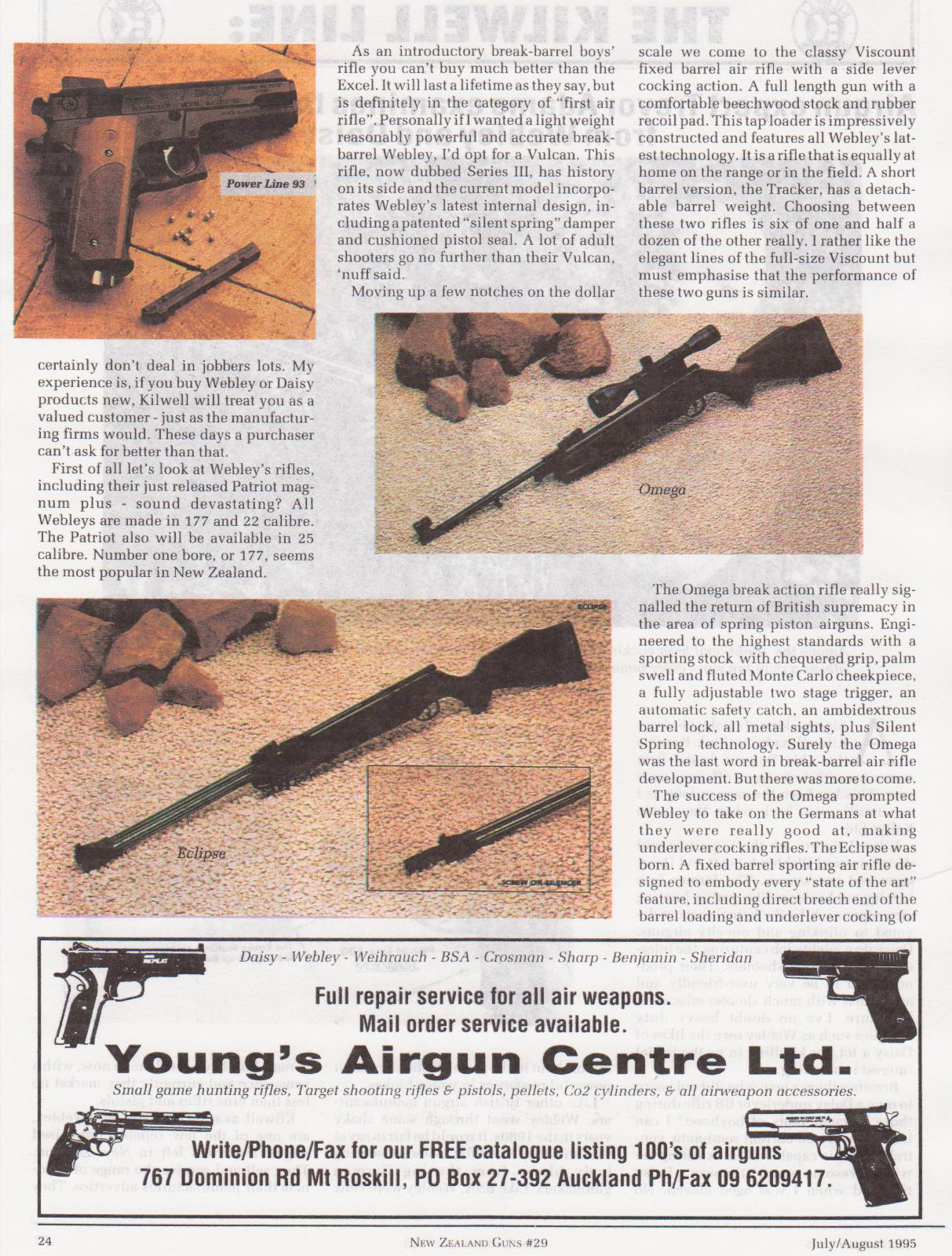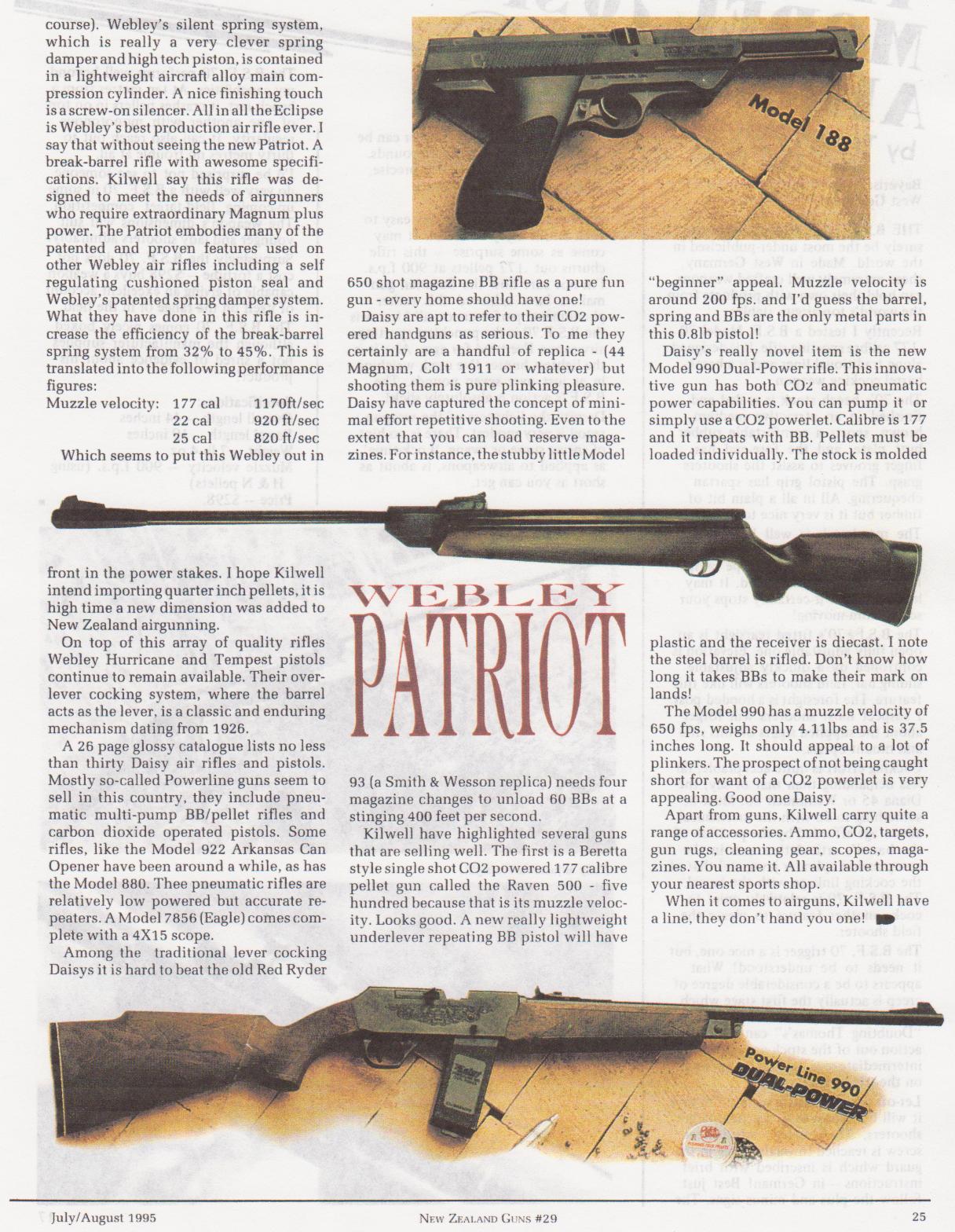 Daisy Model 400 Series,1973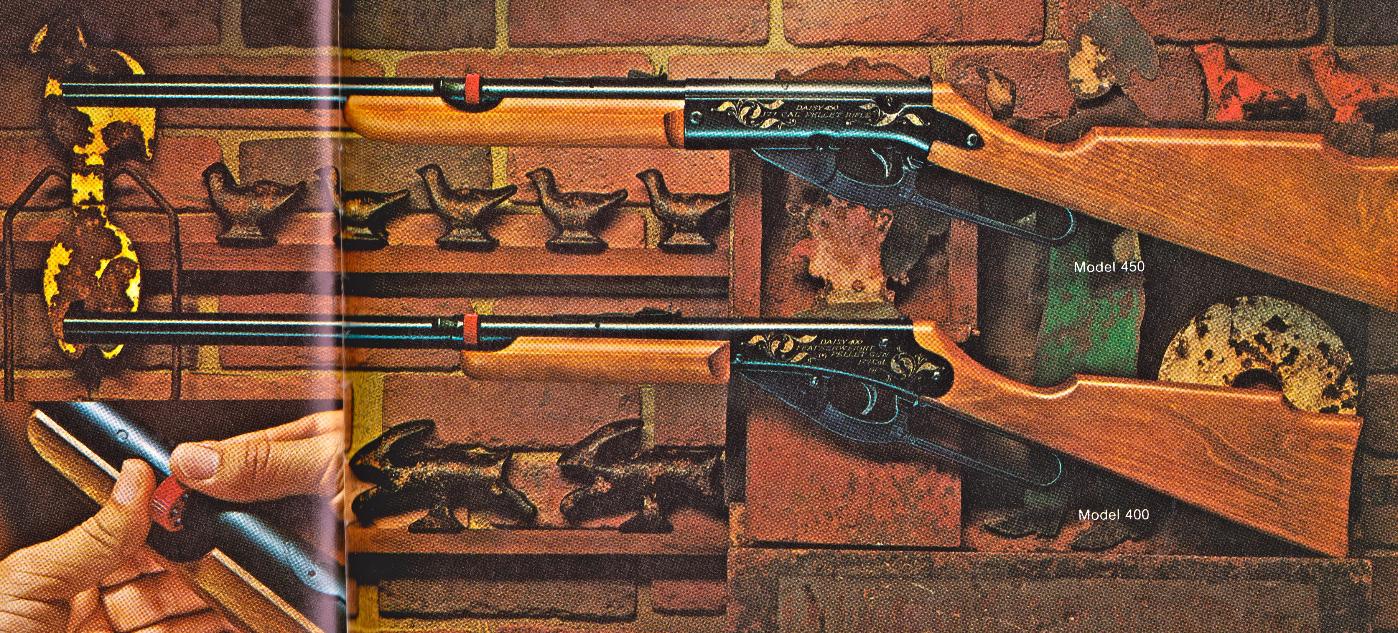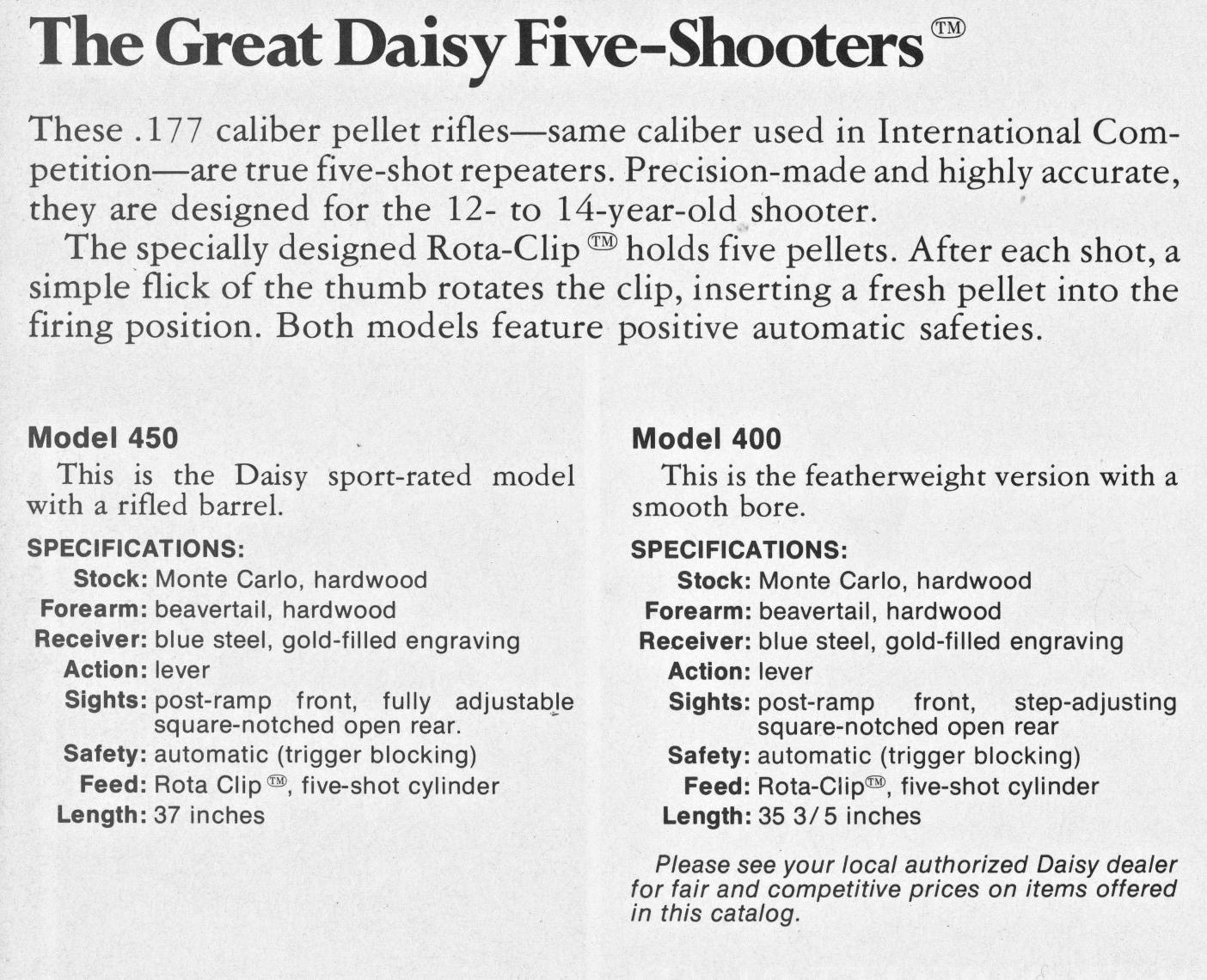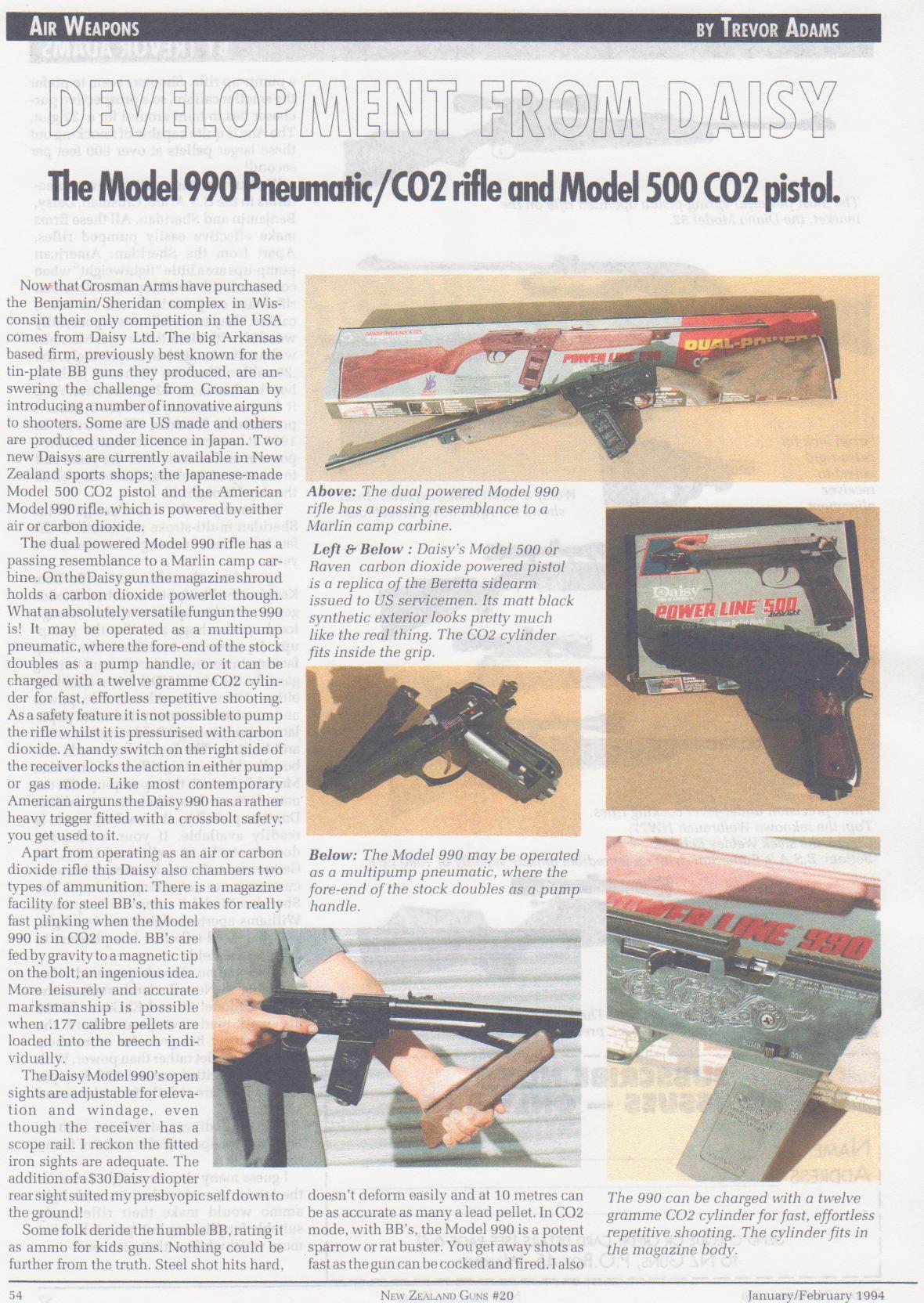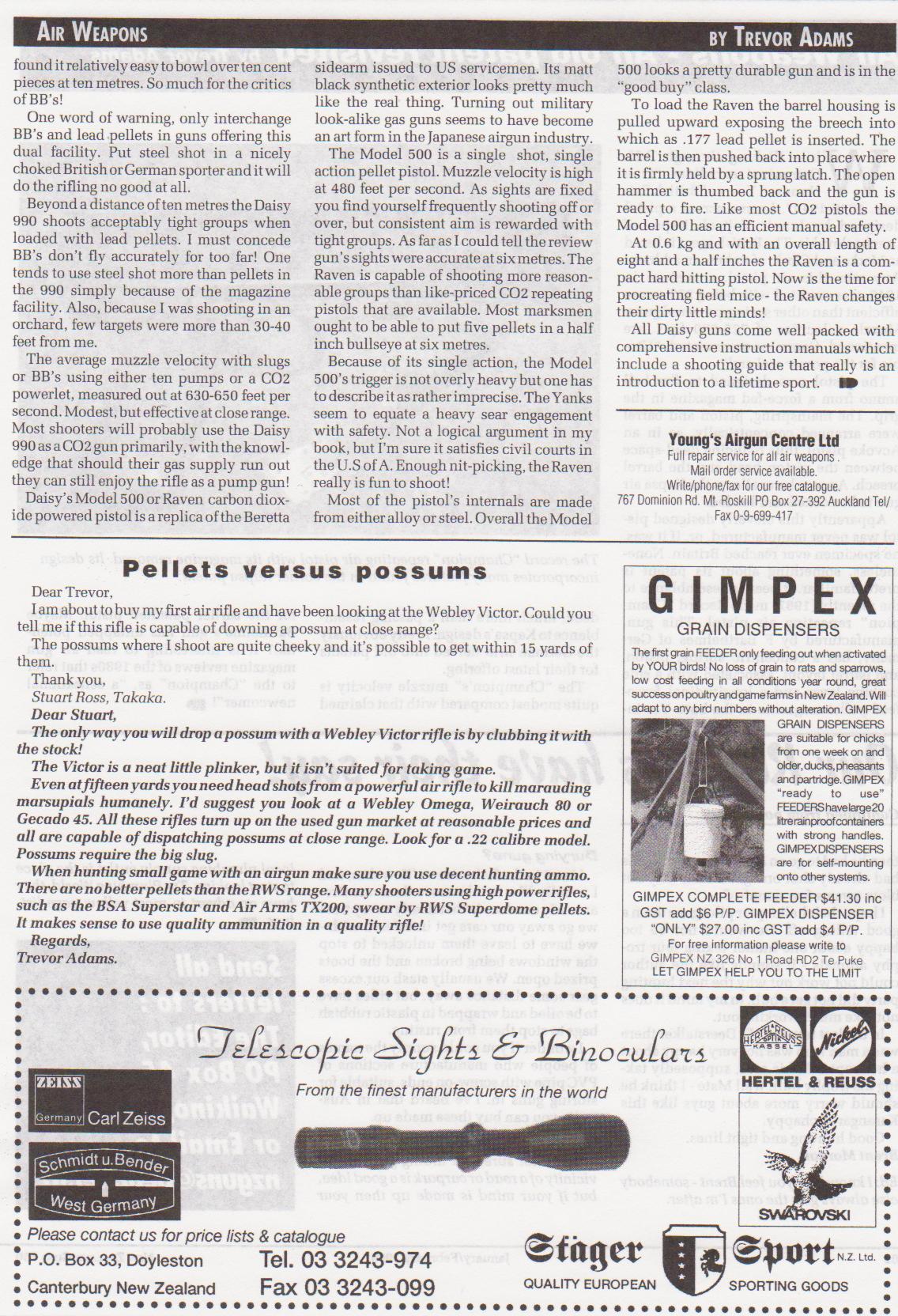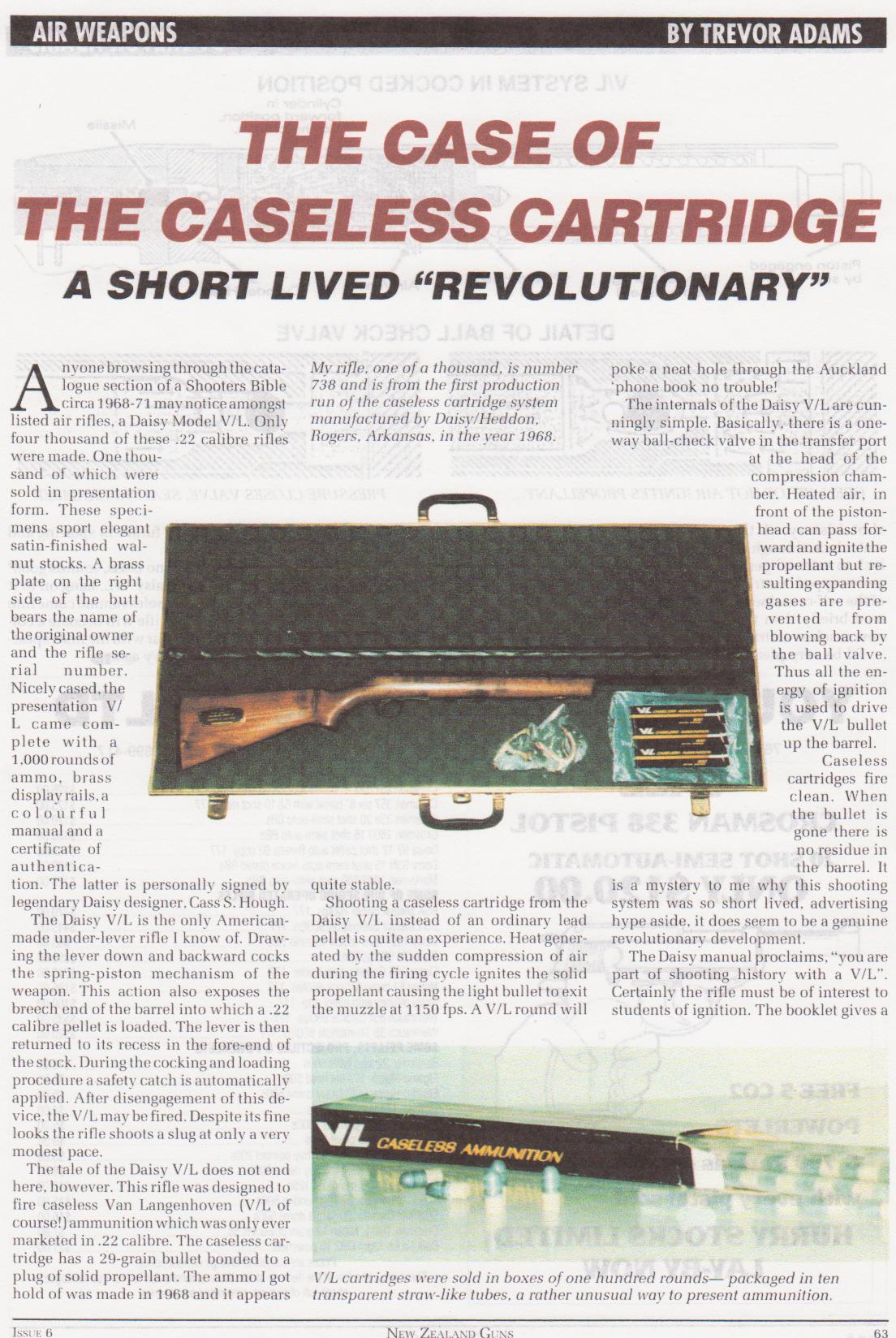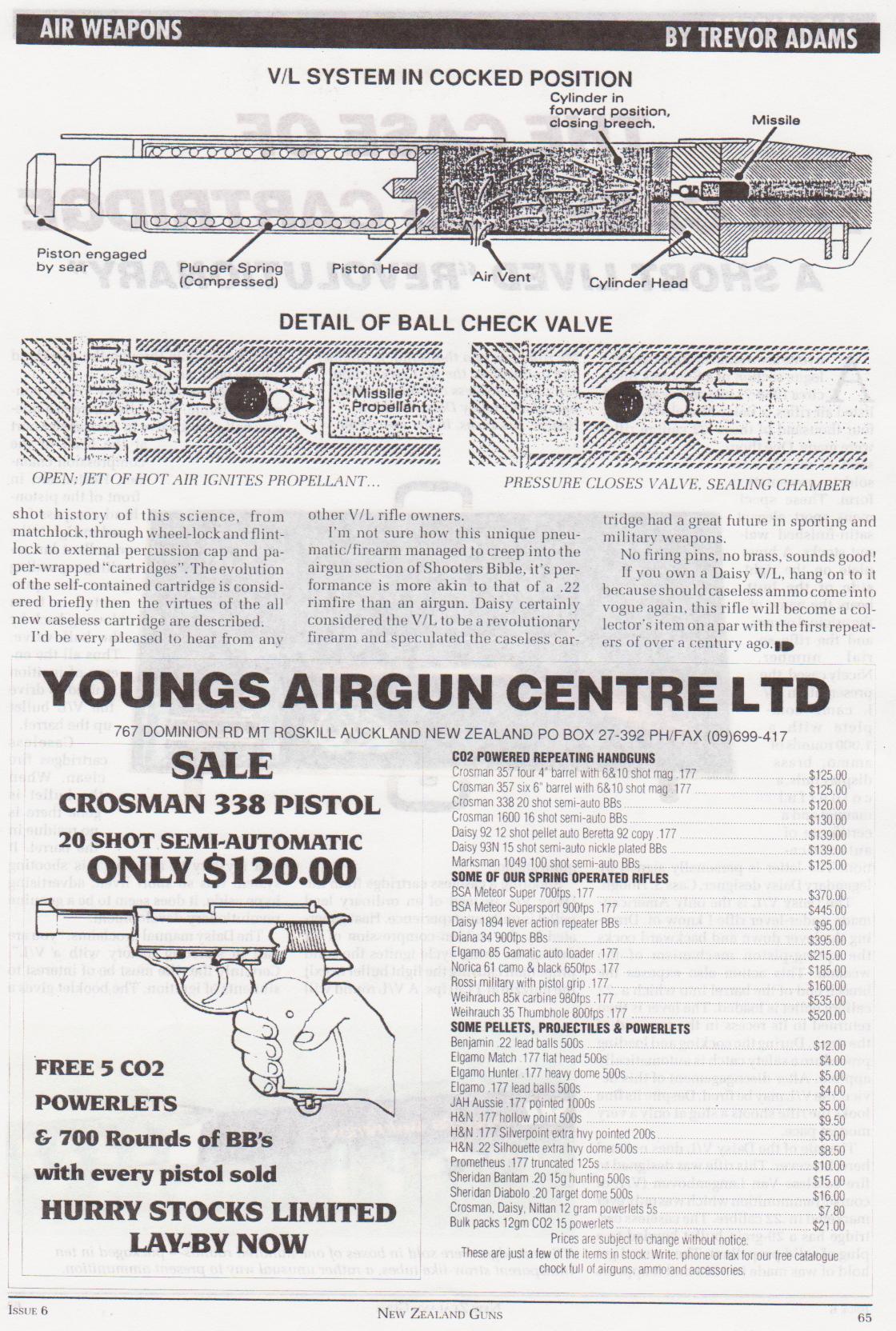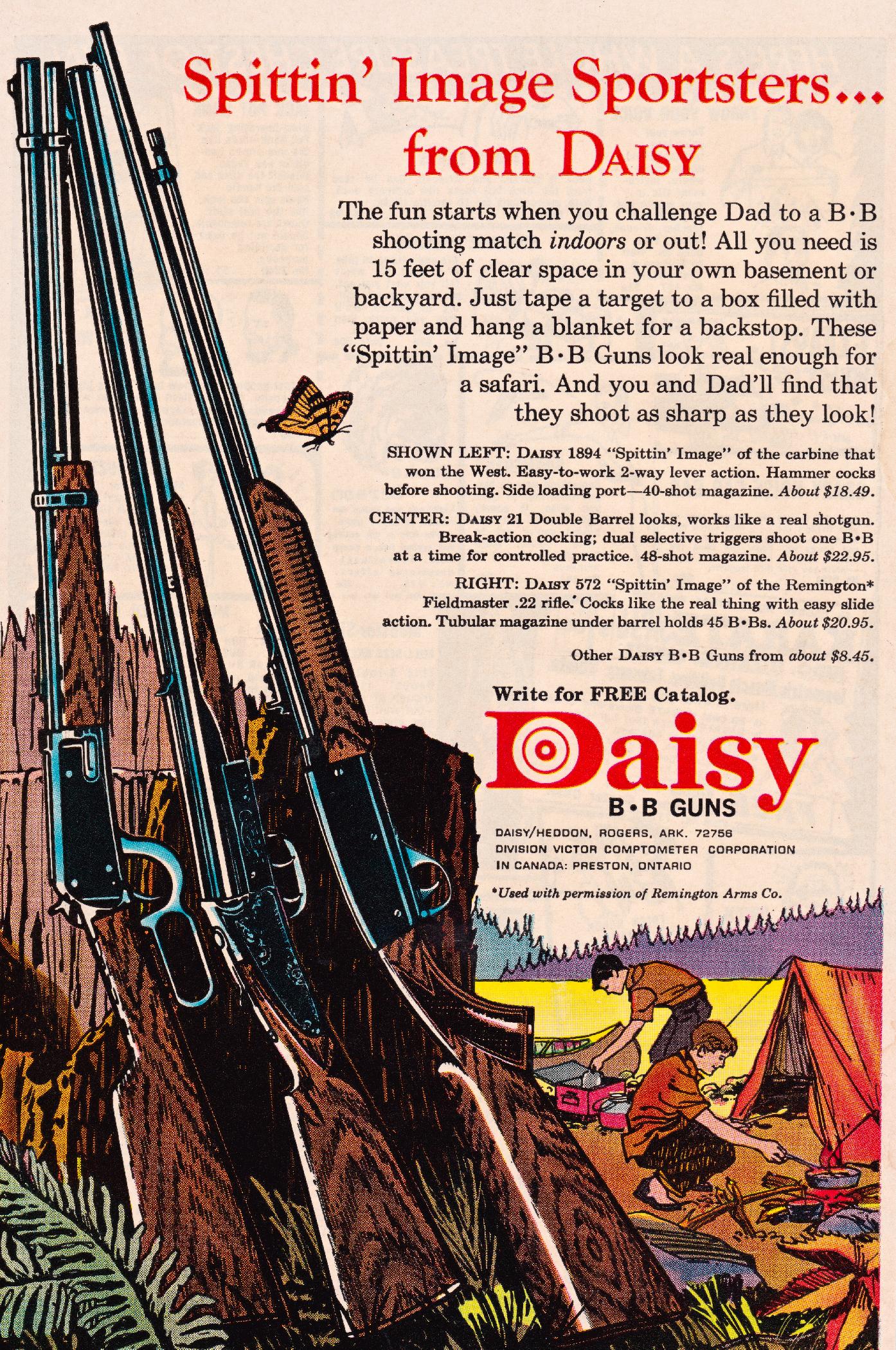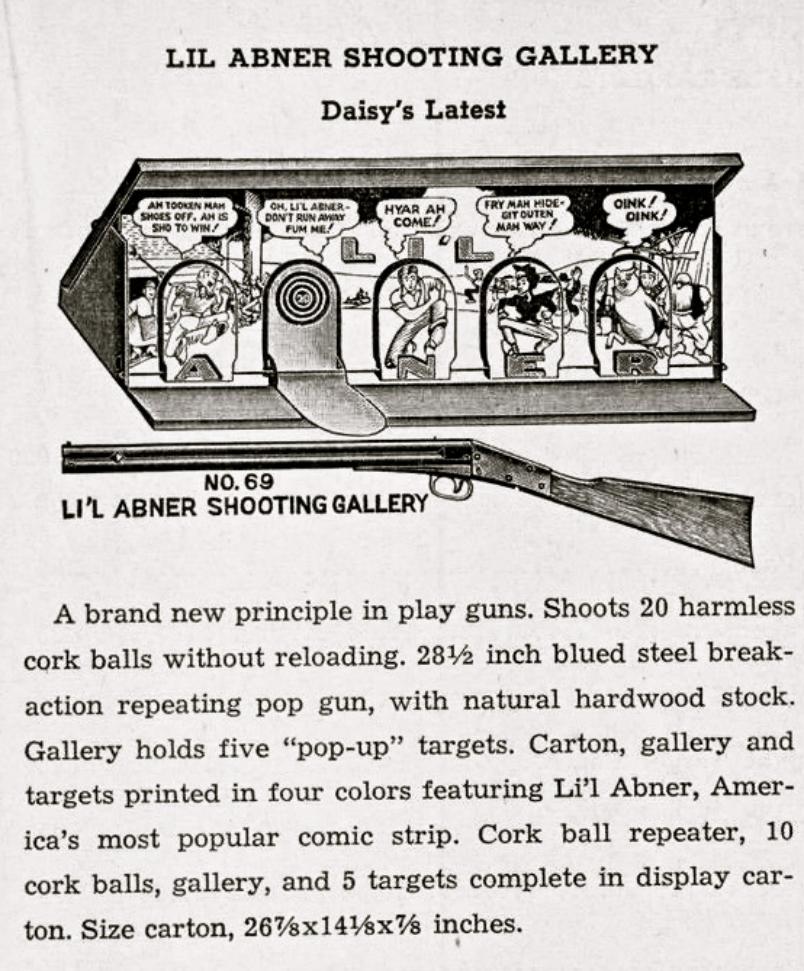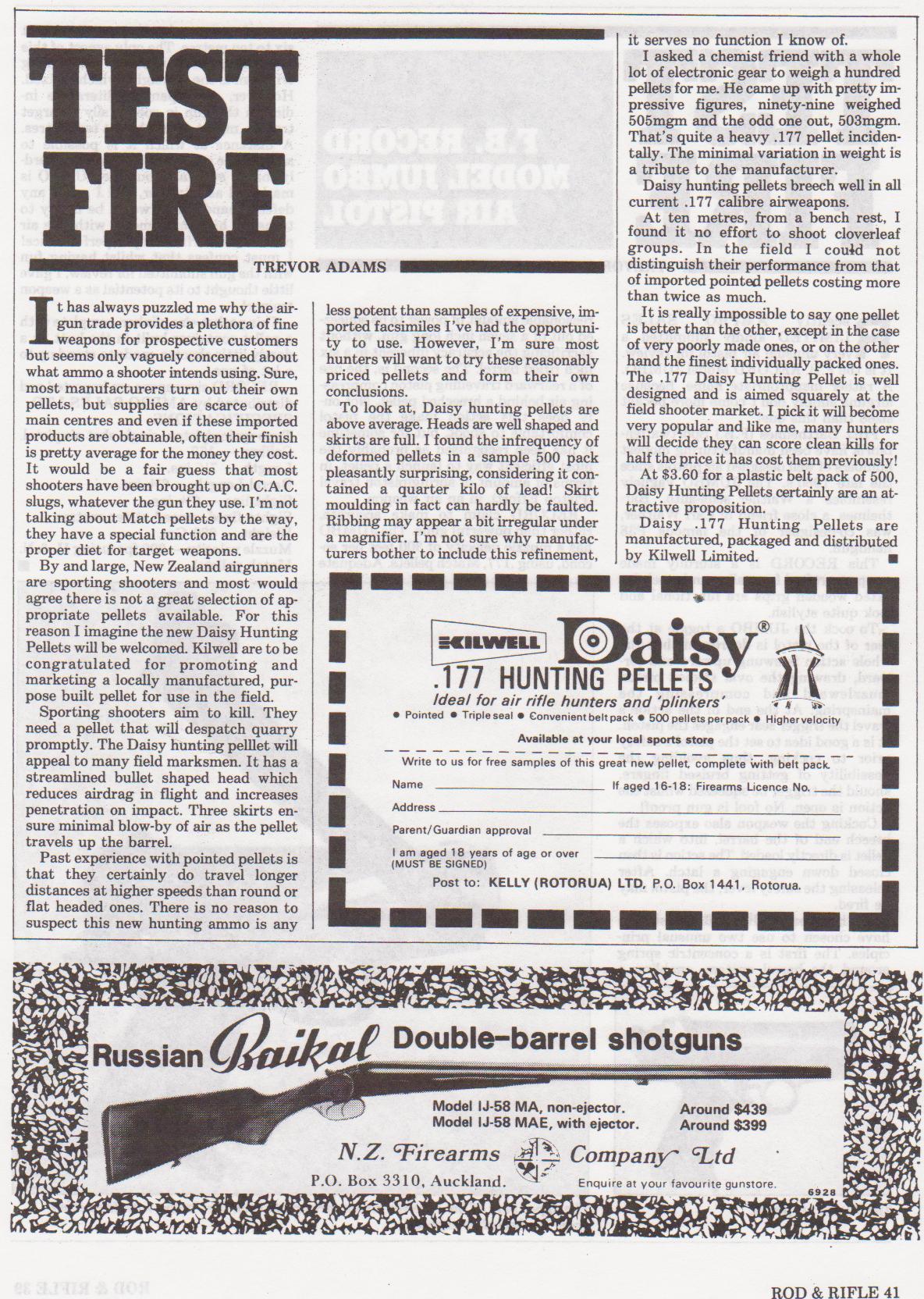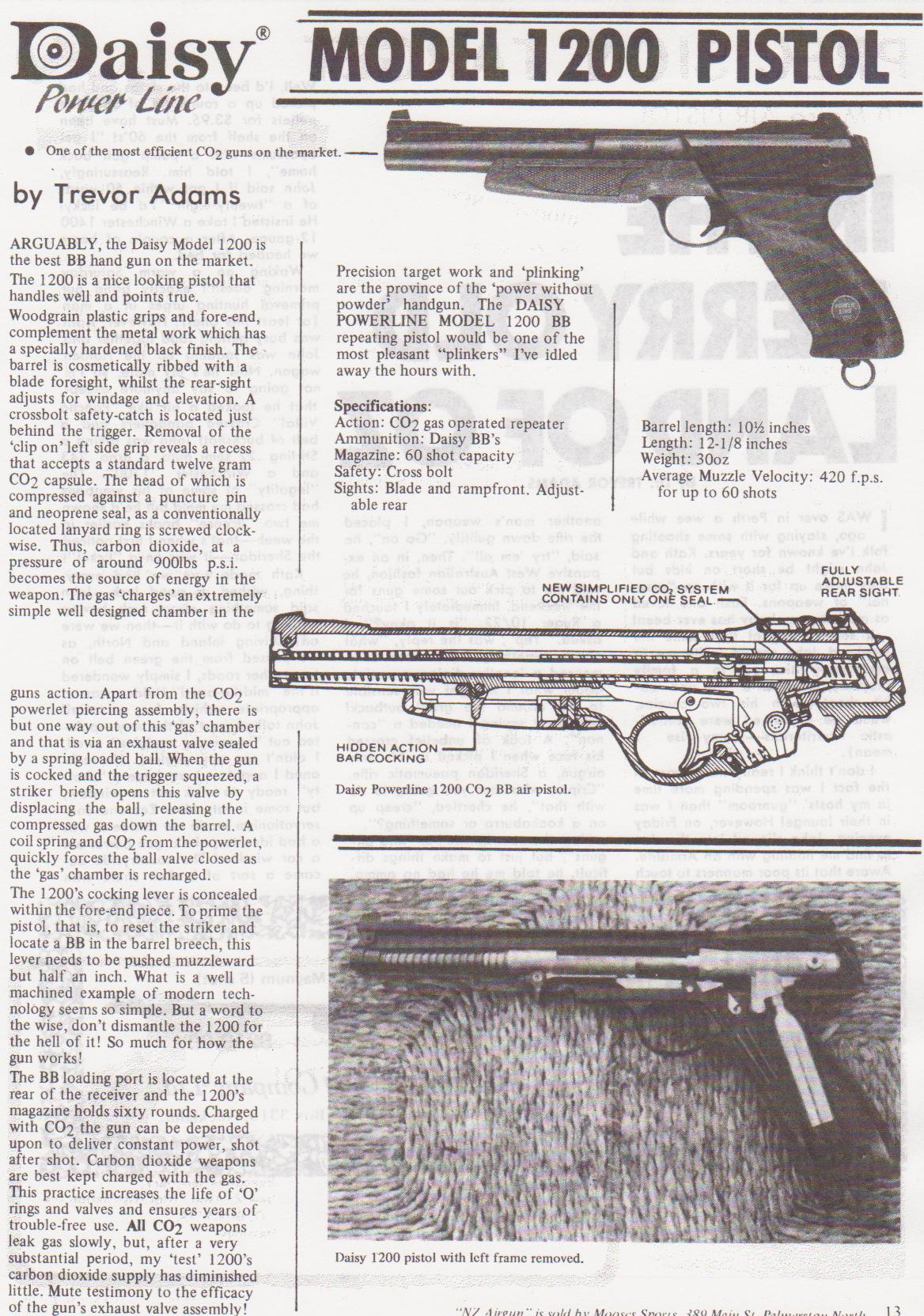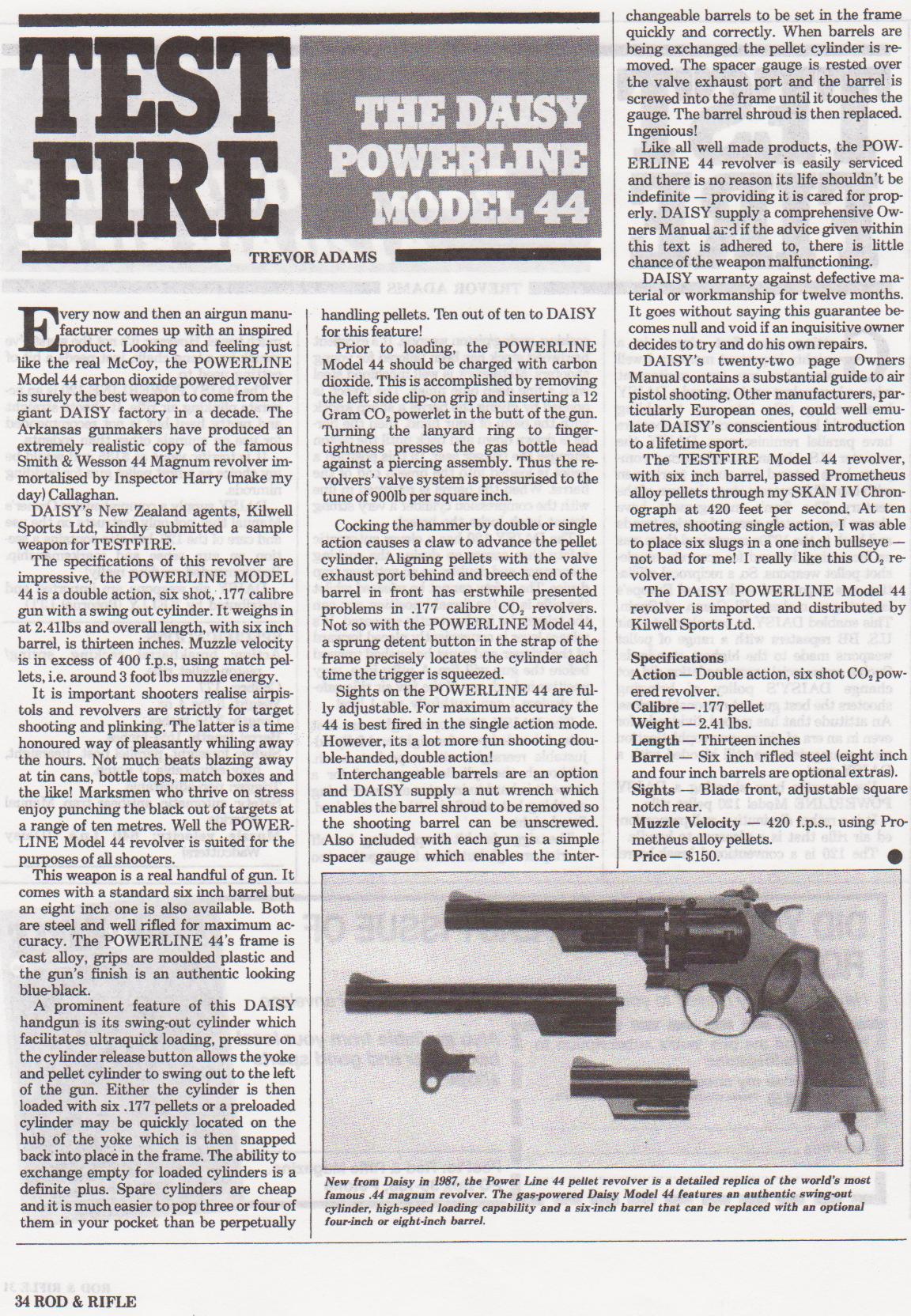 A DAISY offering in 1961.The Indoor Skeet Shooting Set.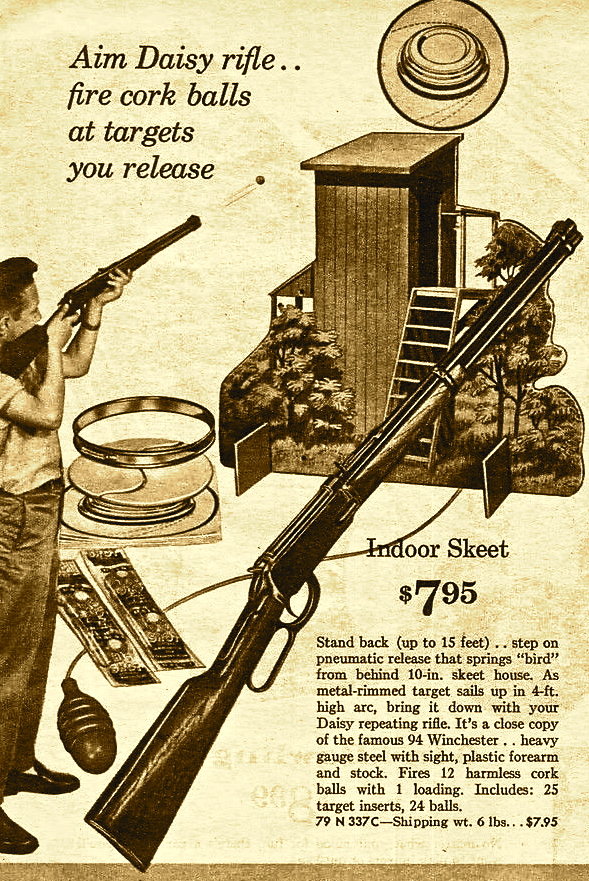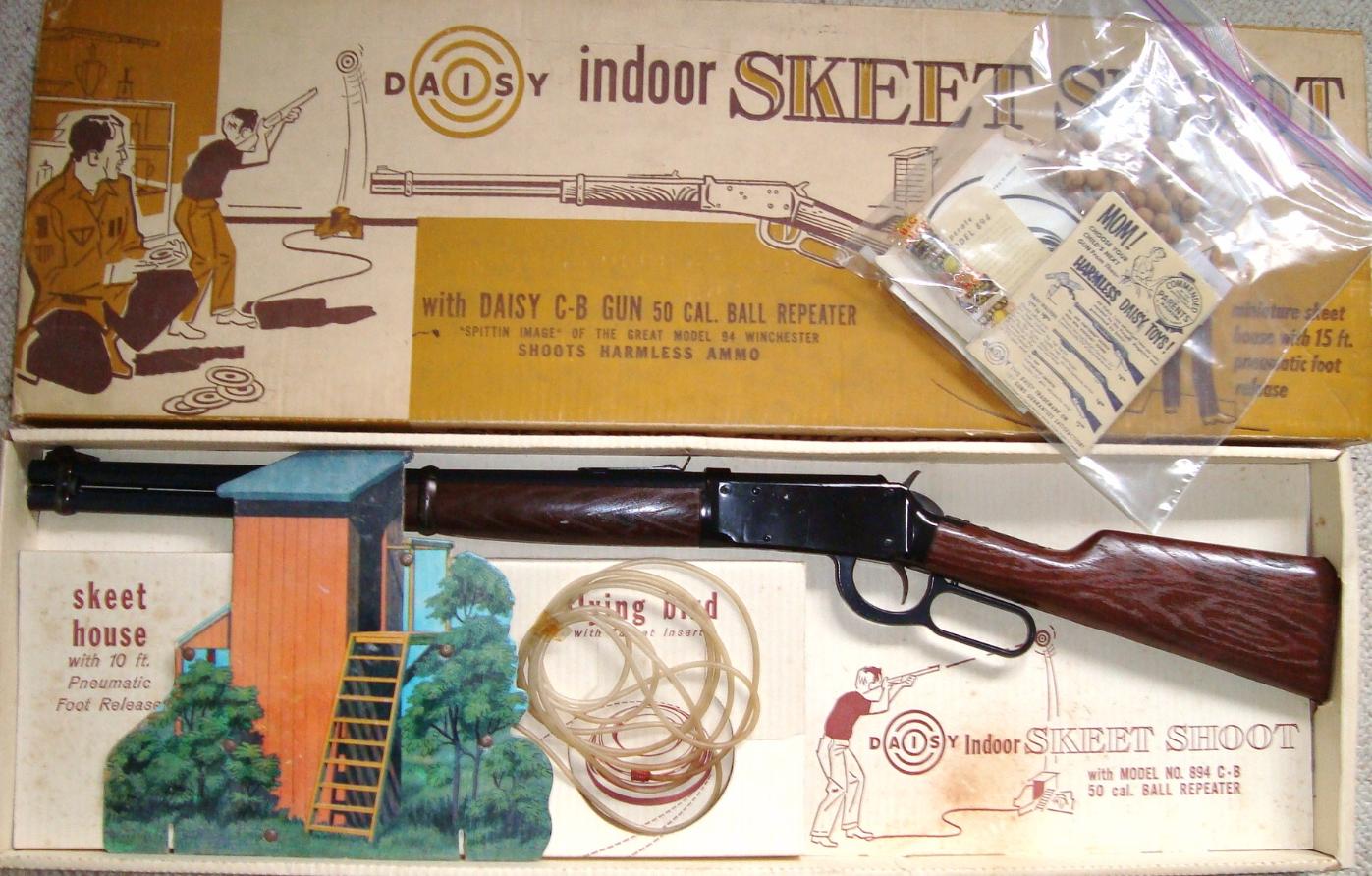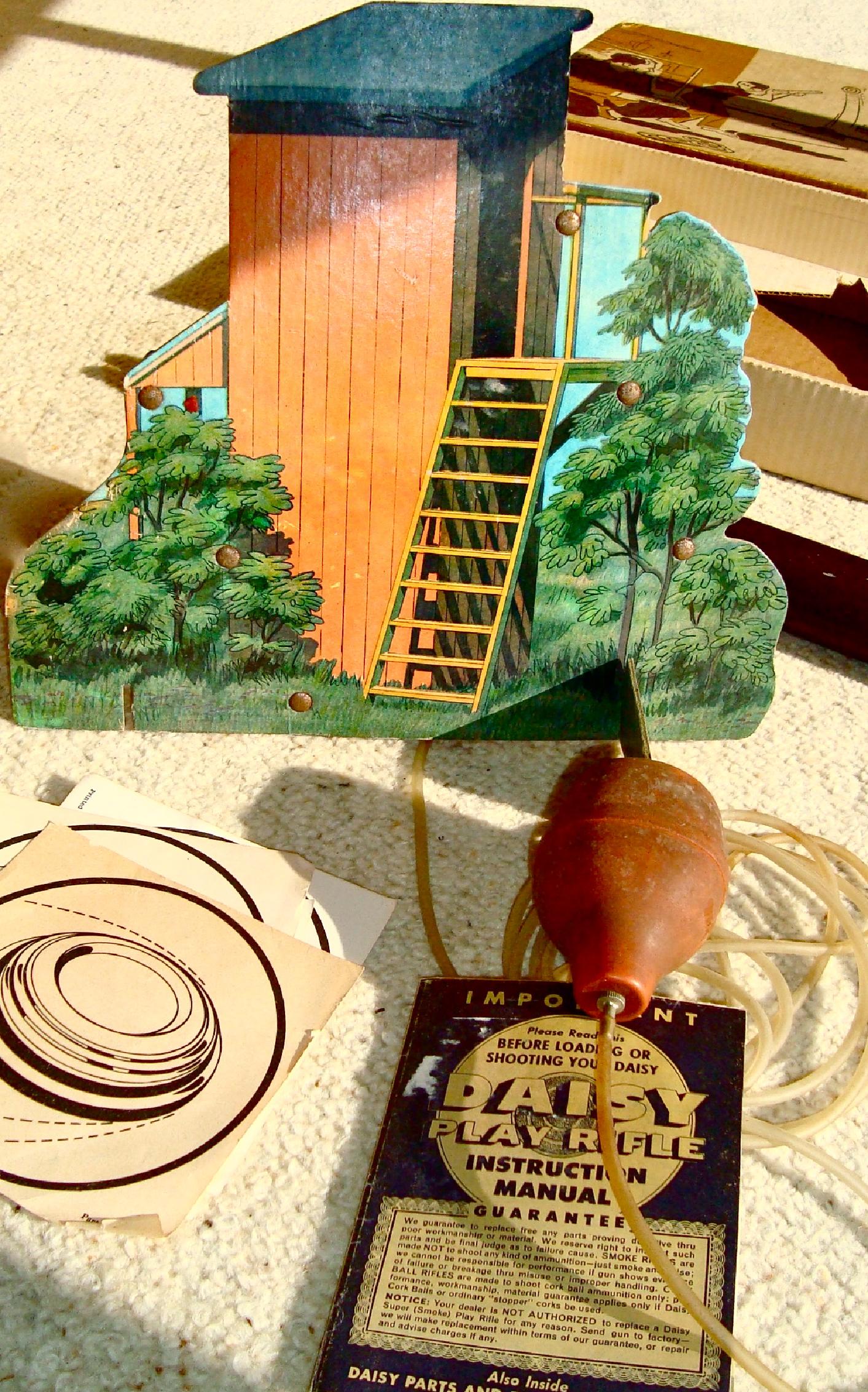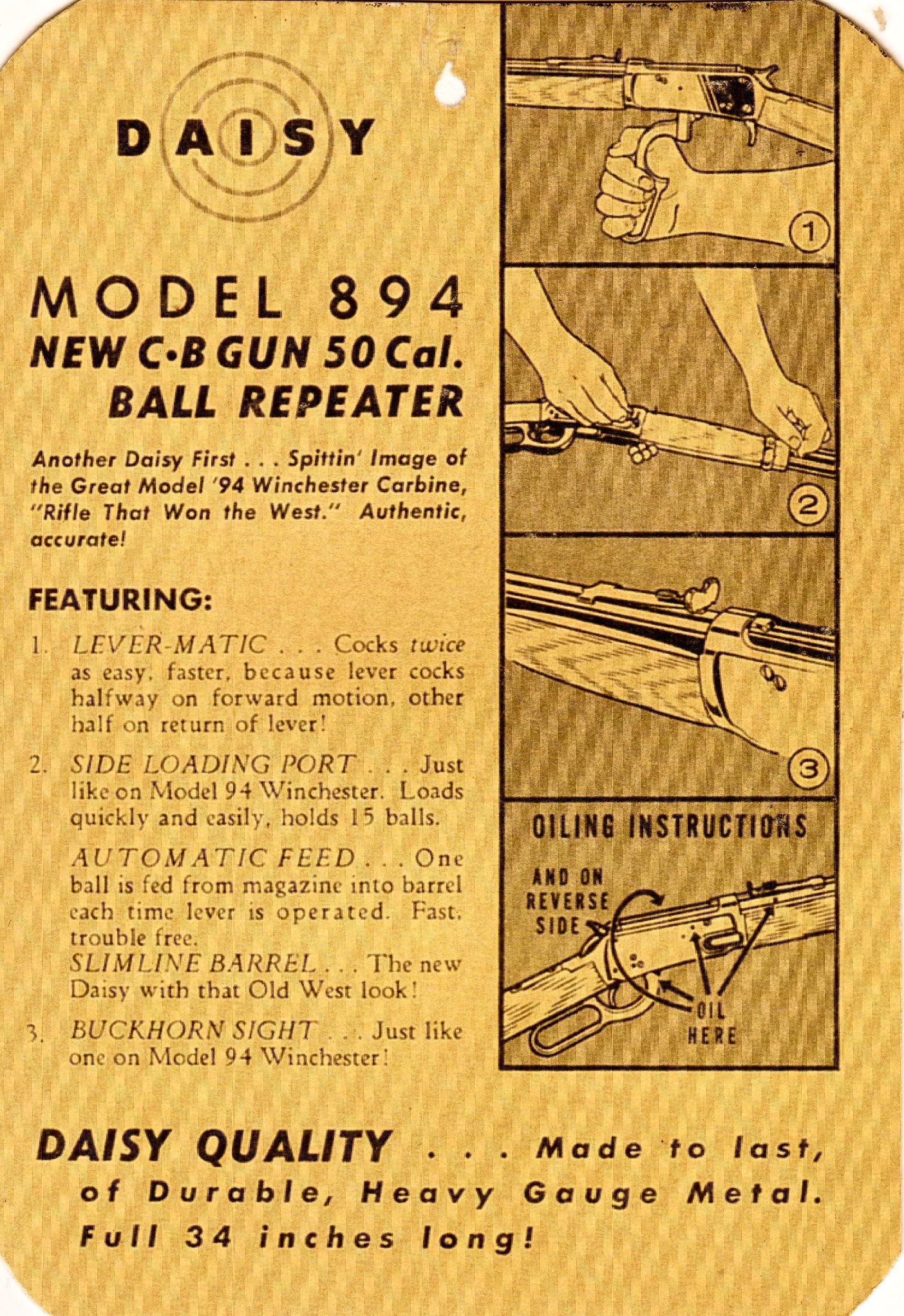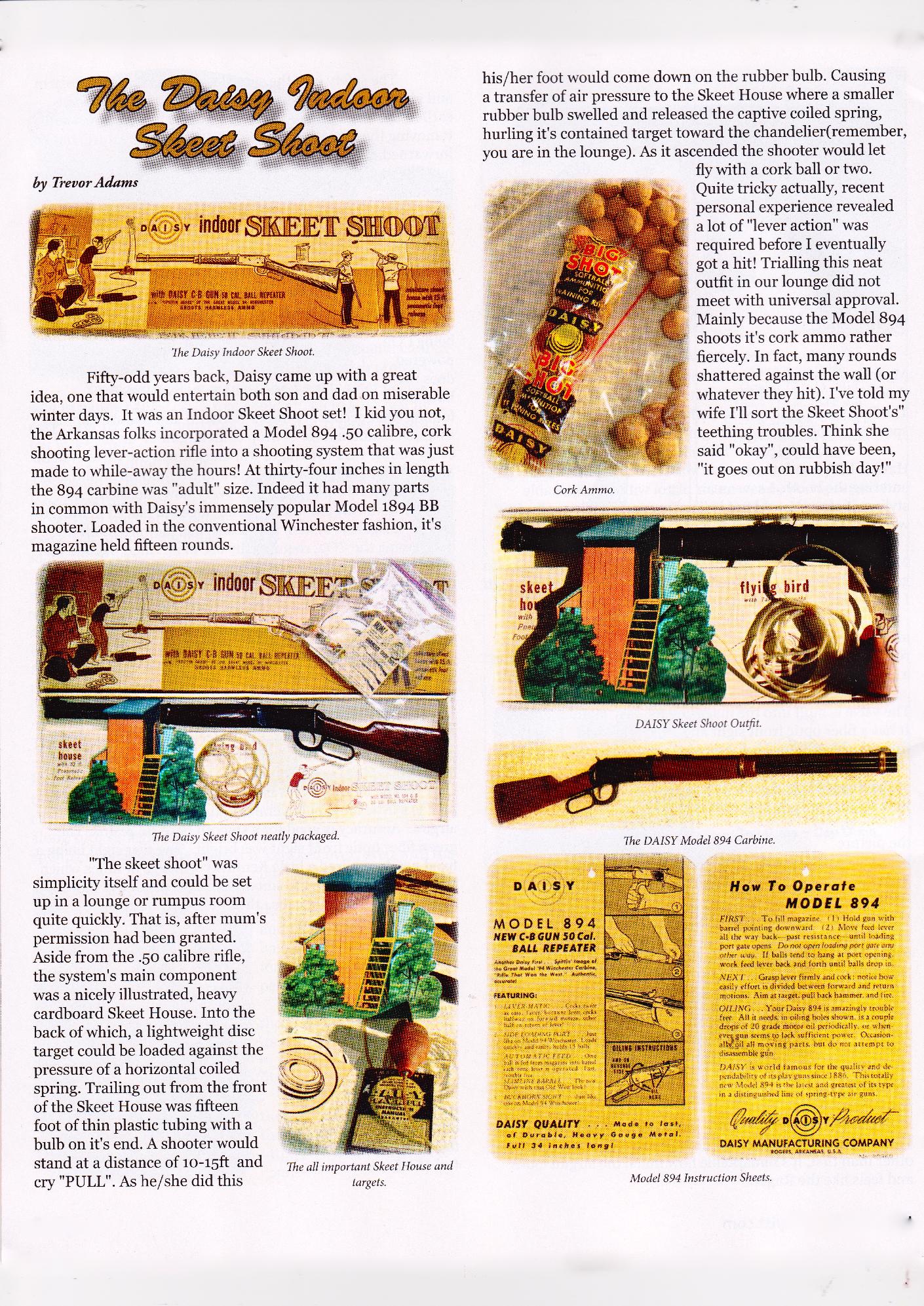 DAISY Family Room Shootin' Set. circa 1961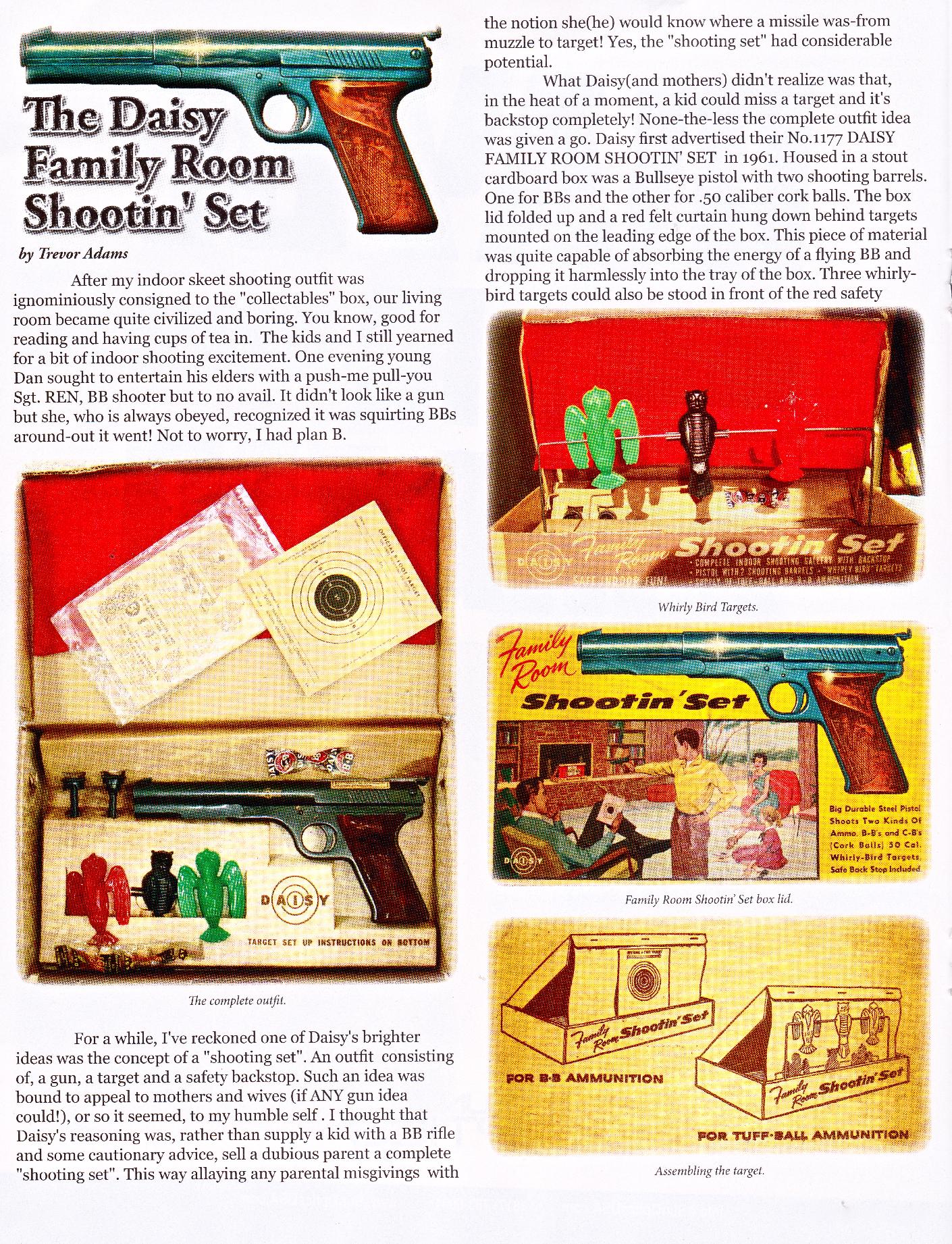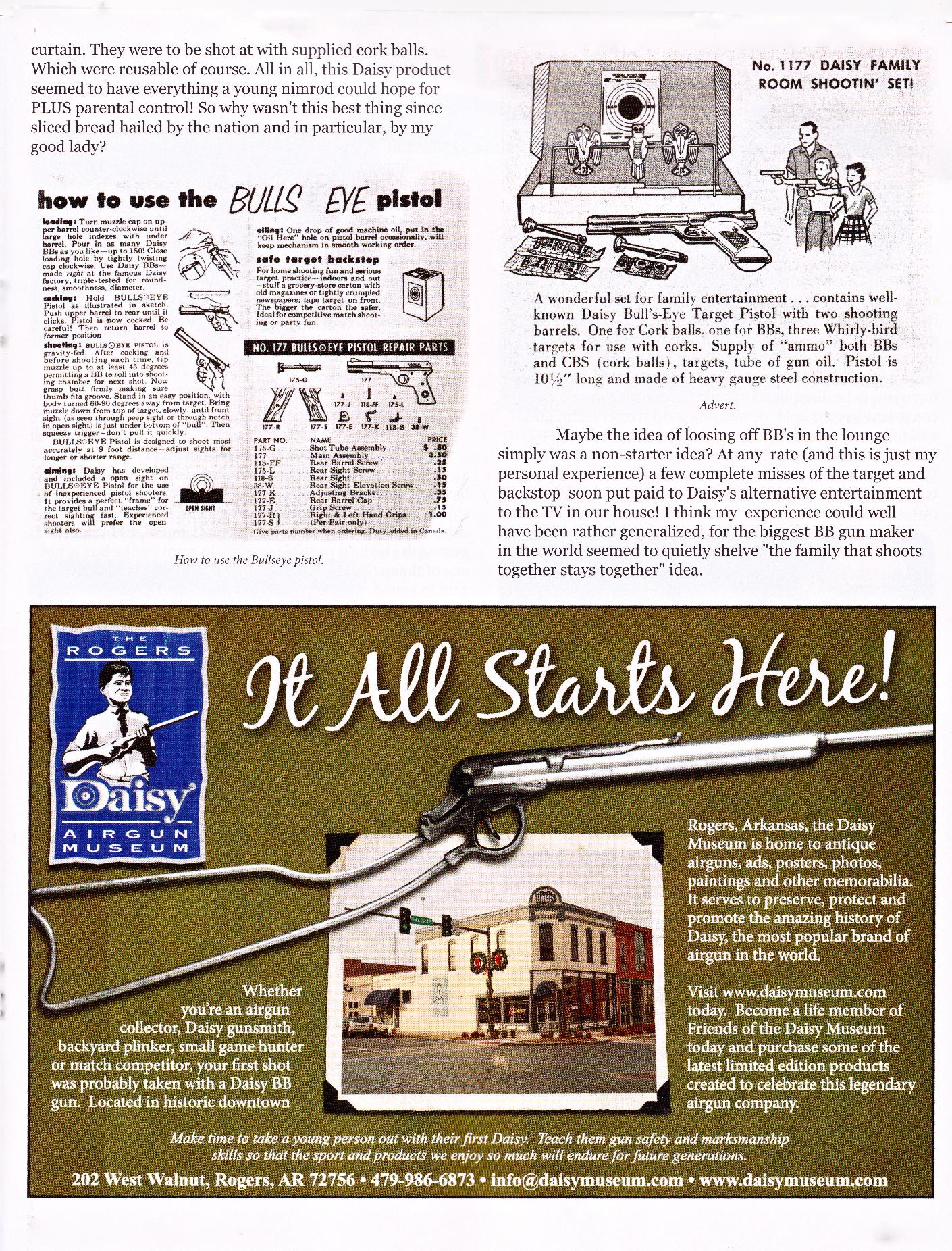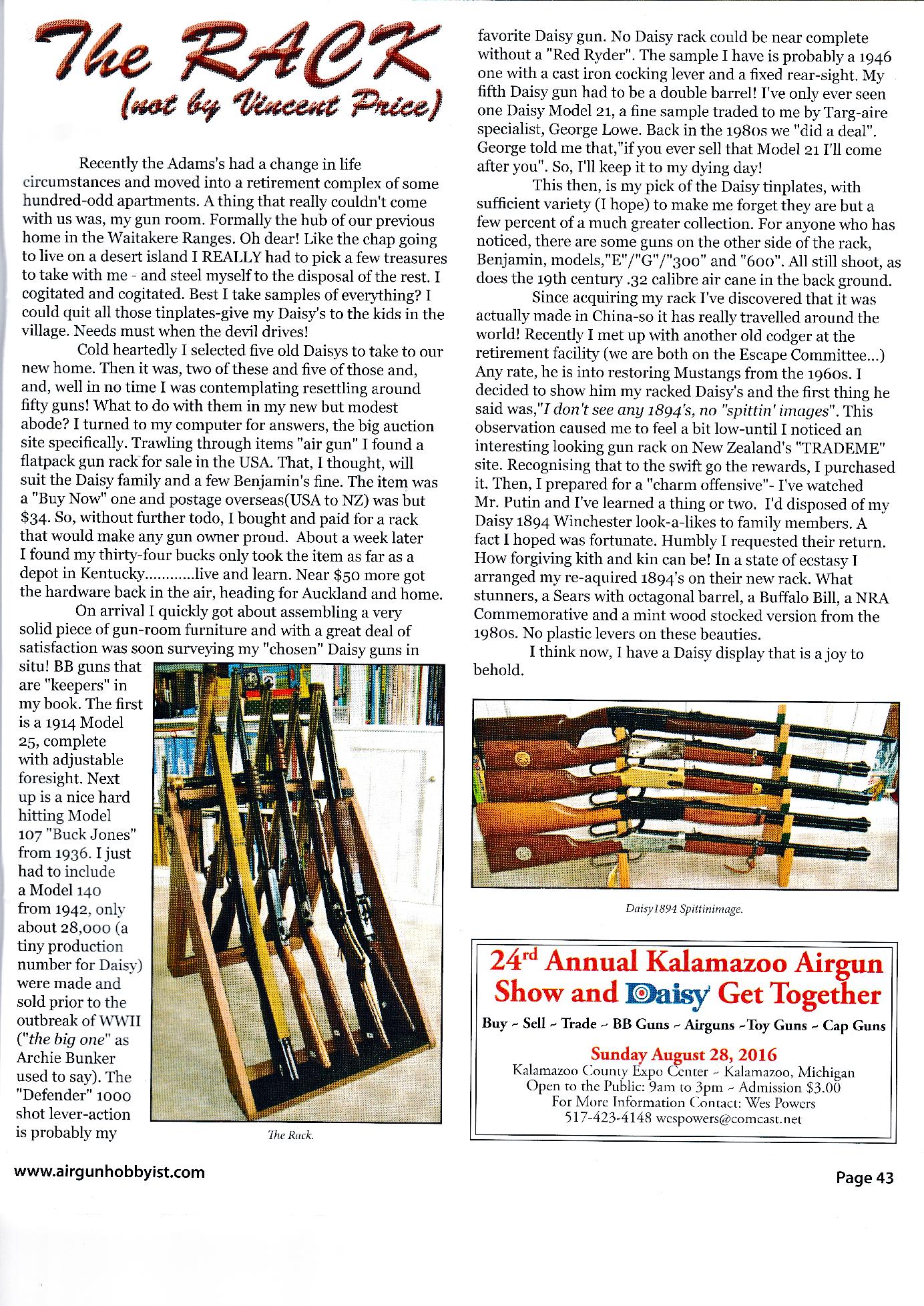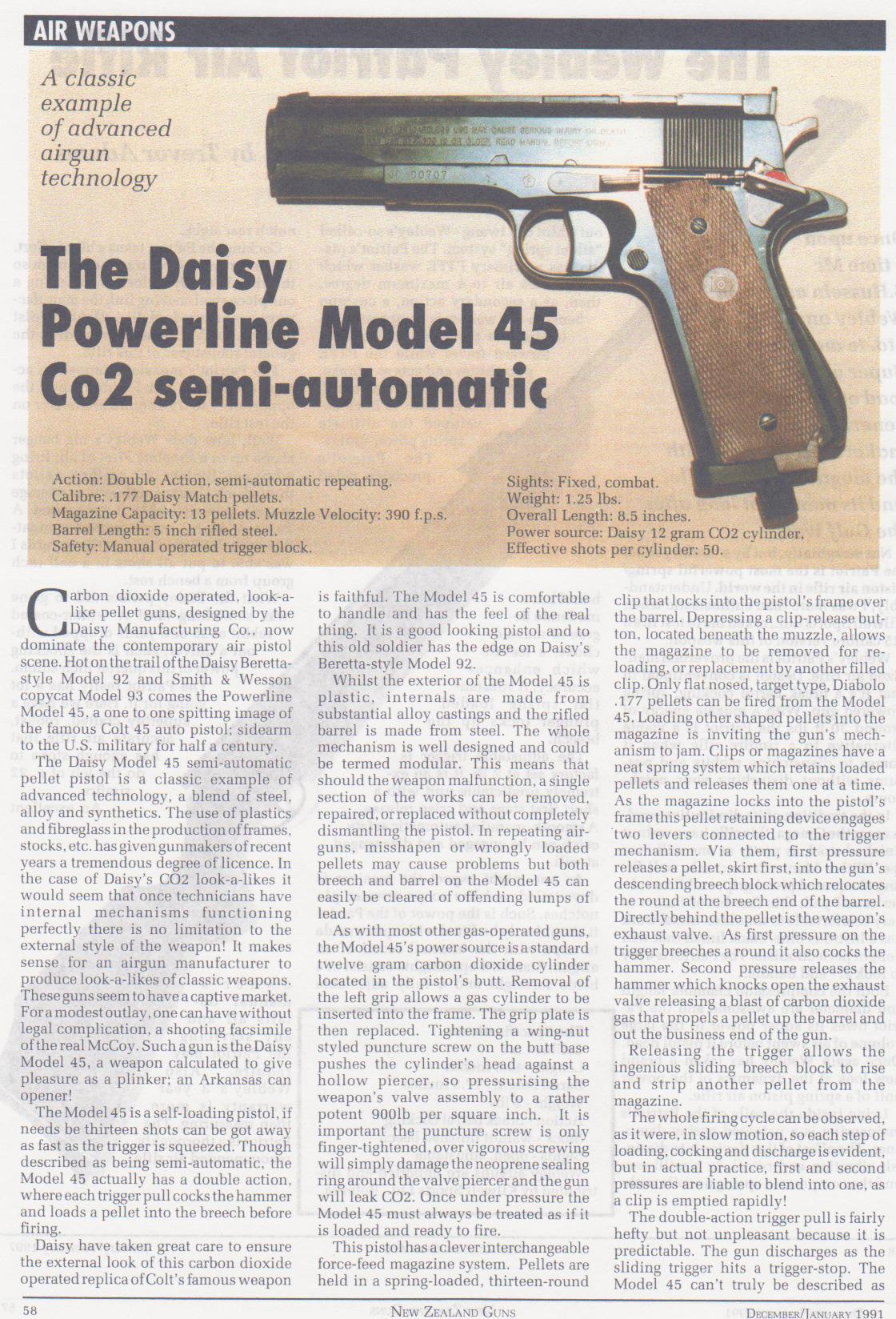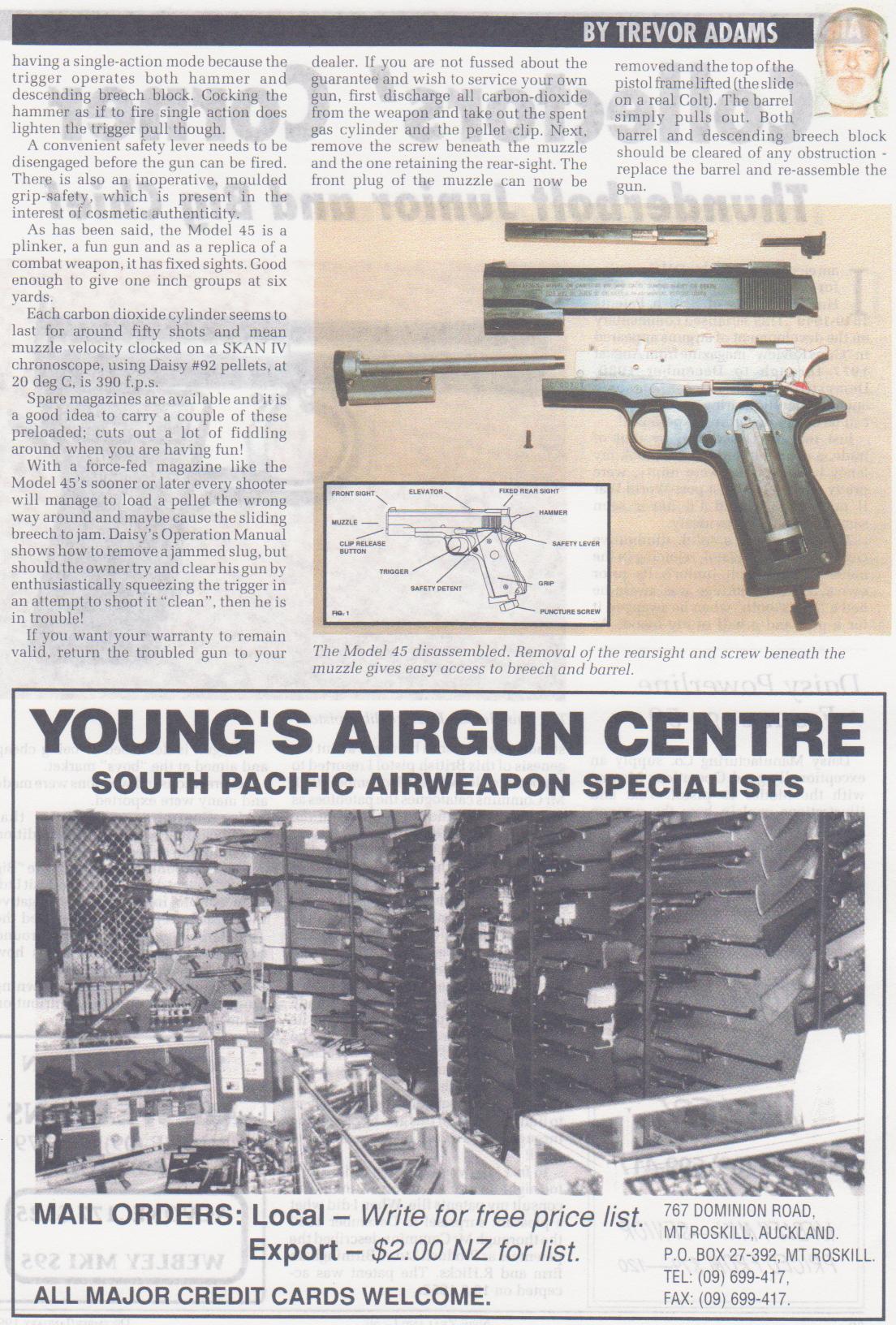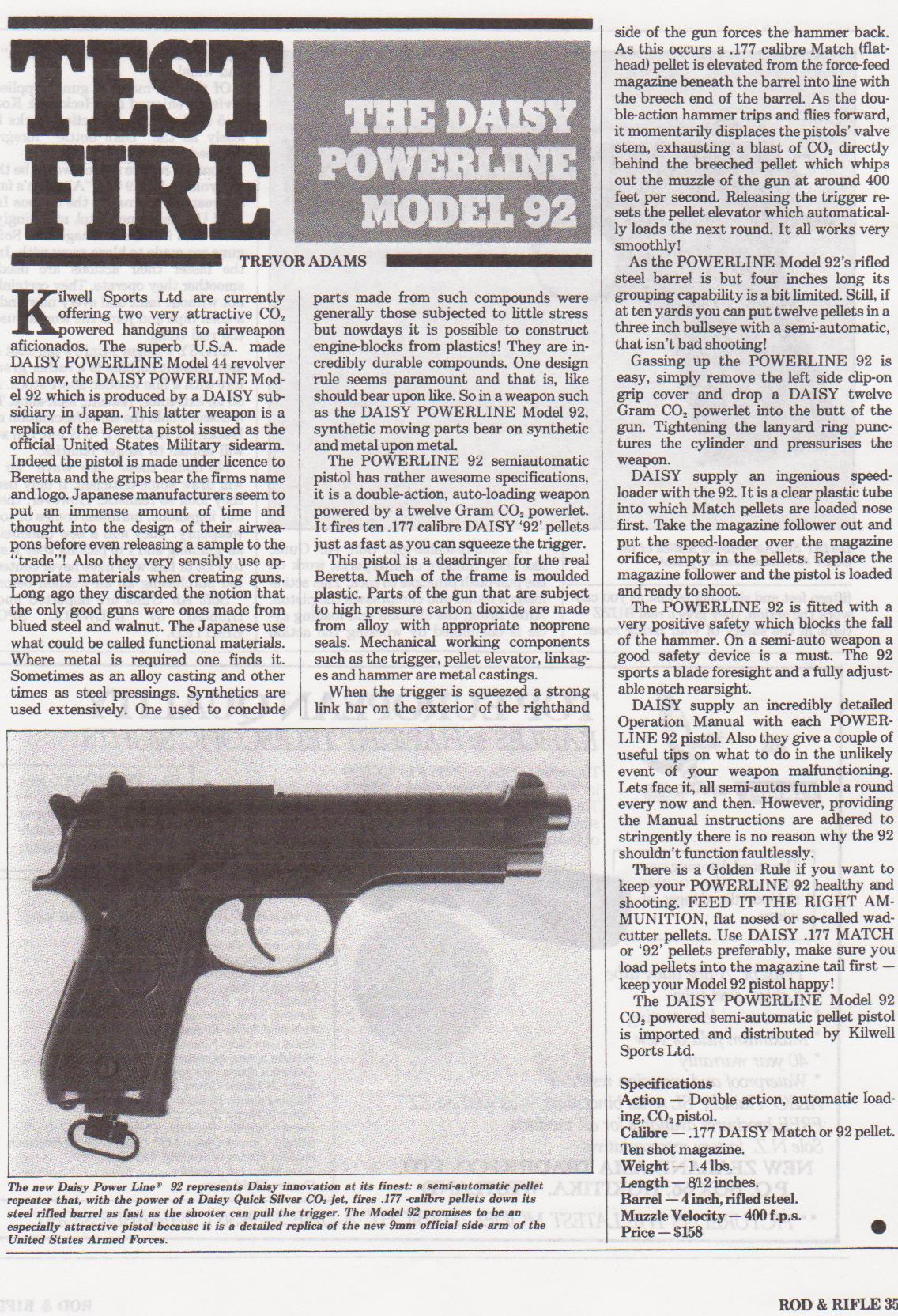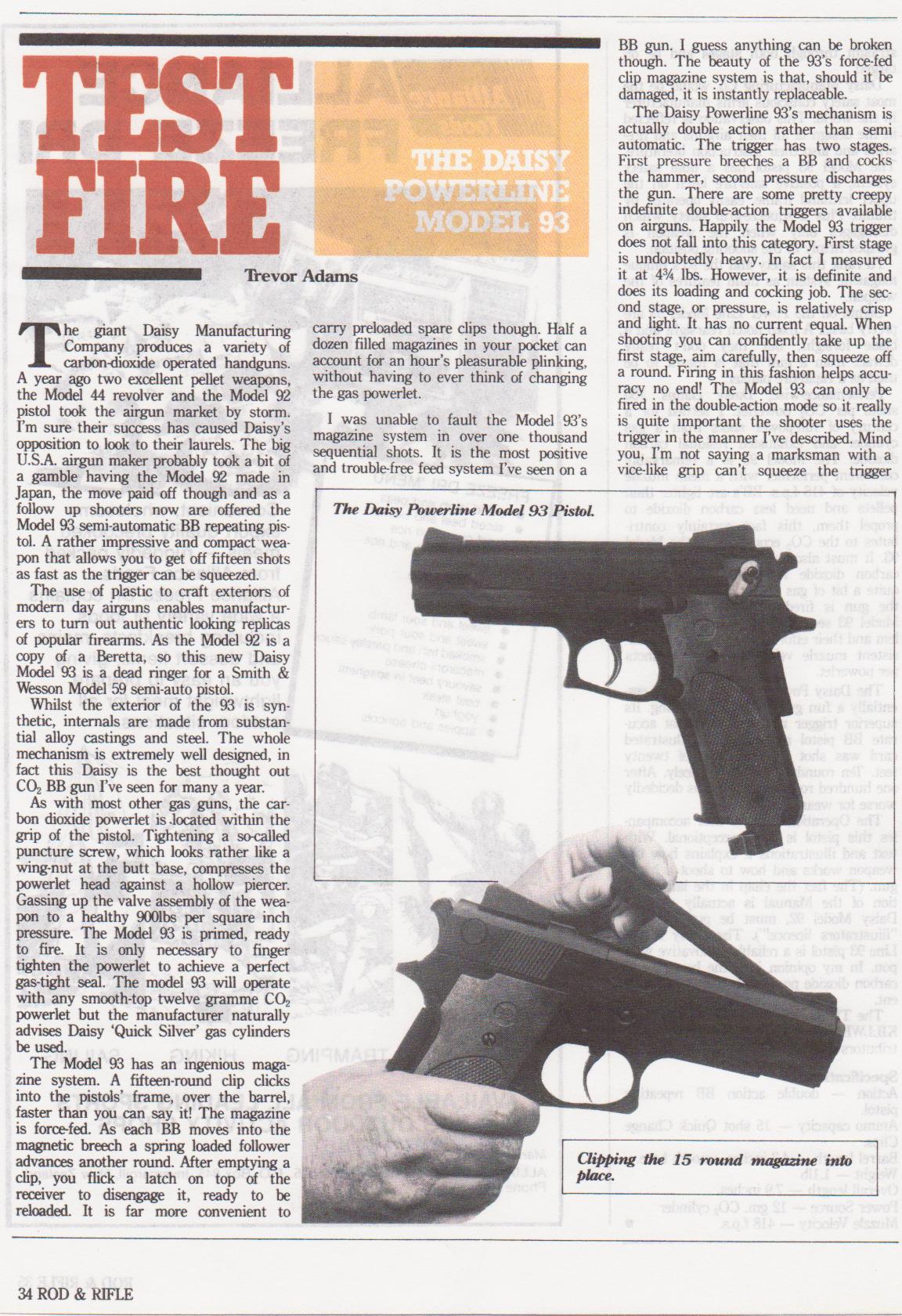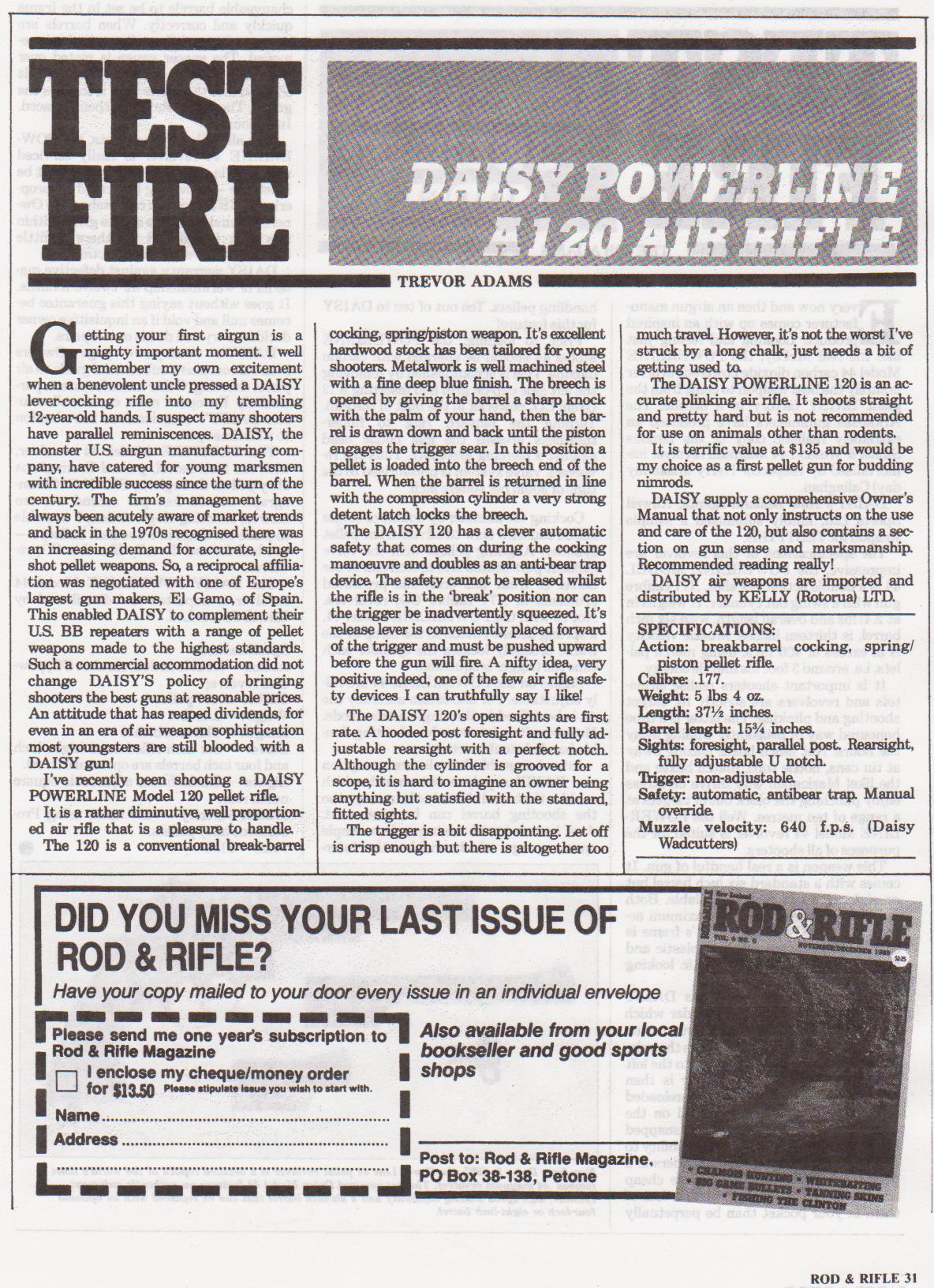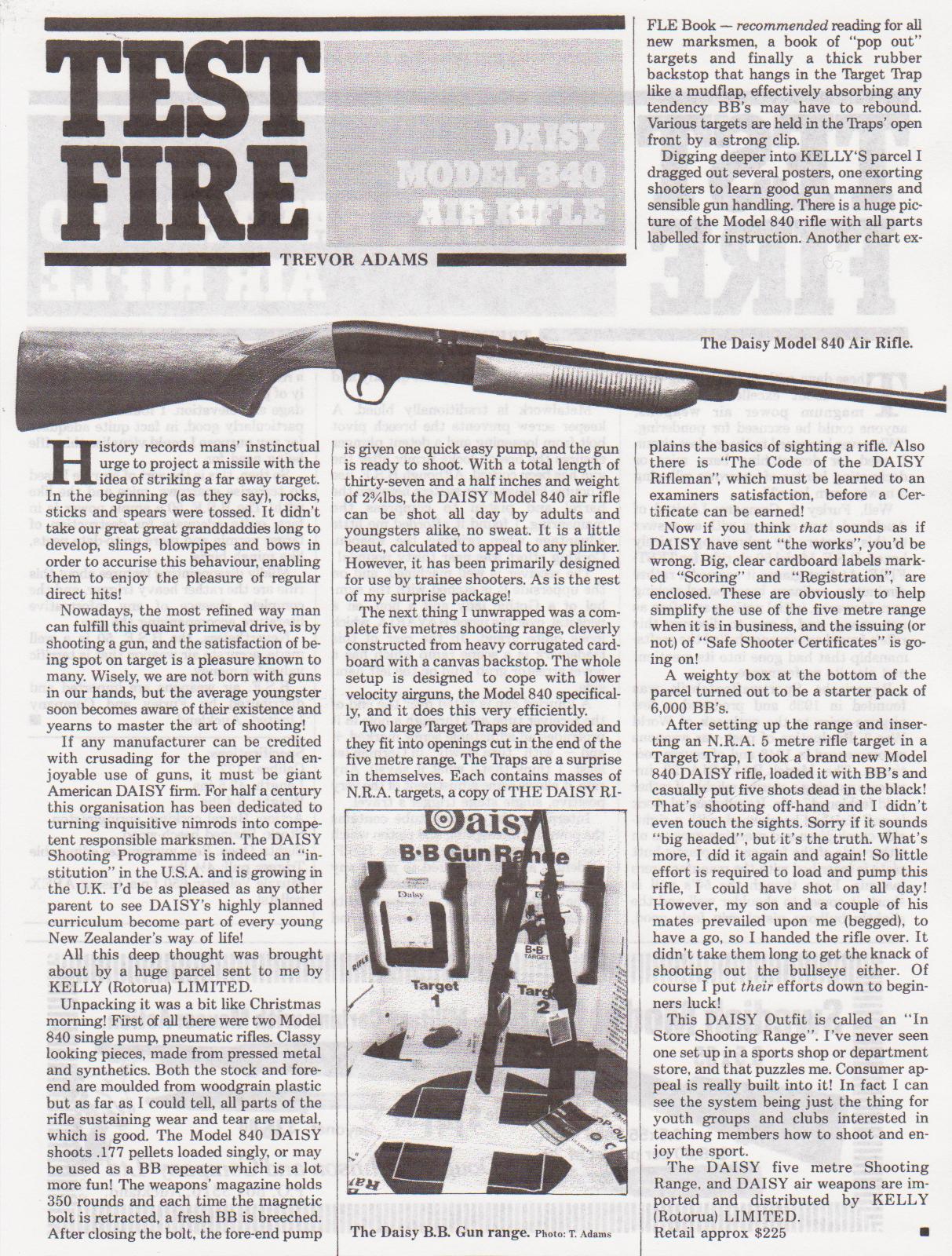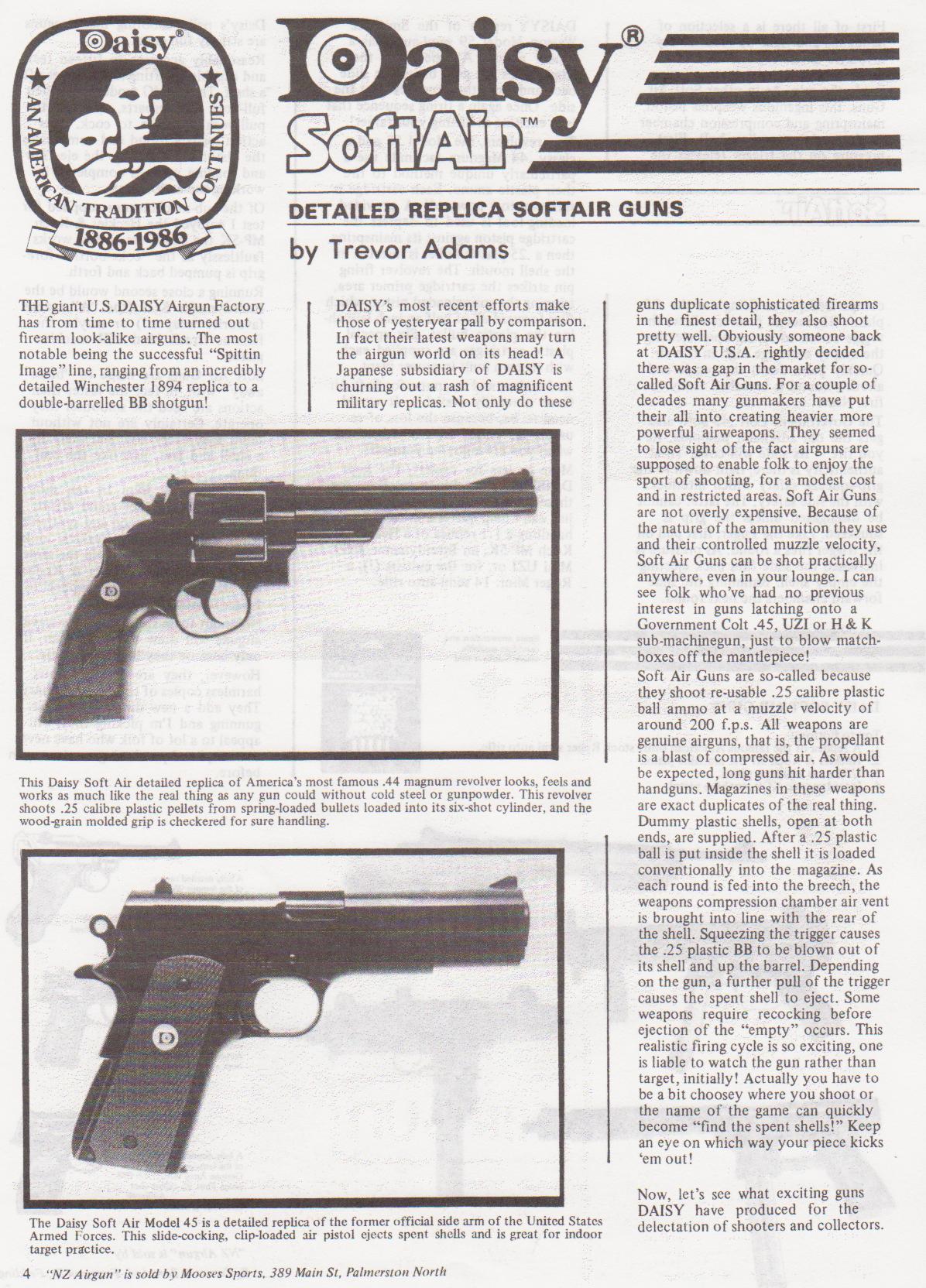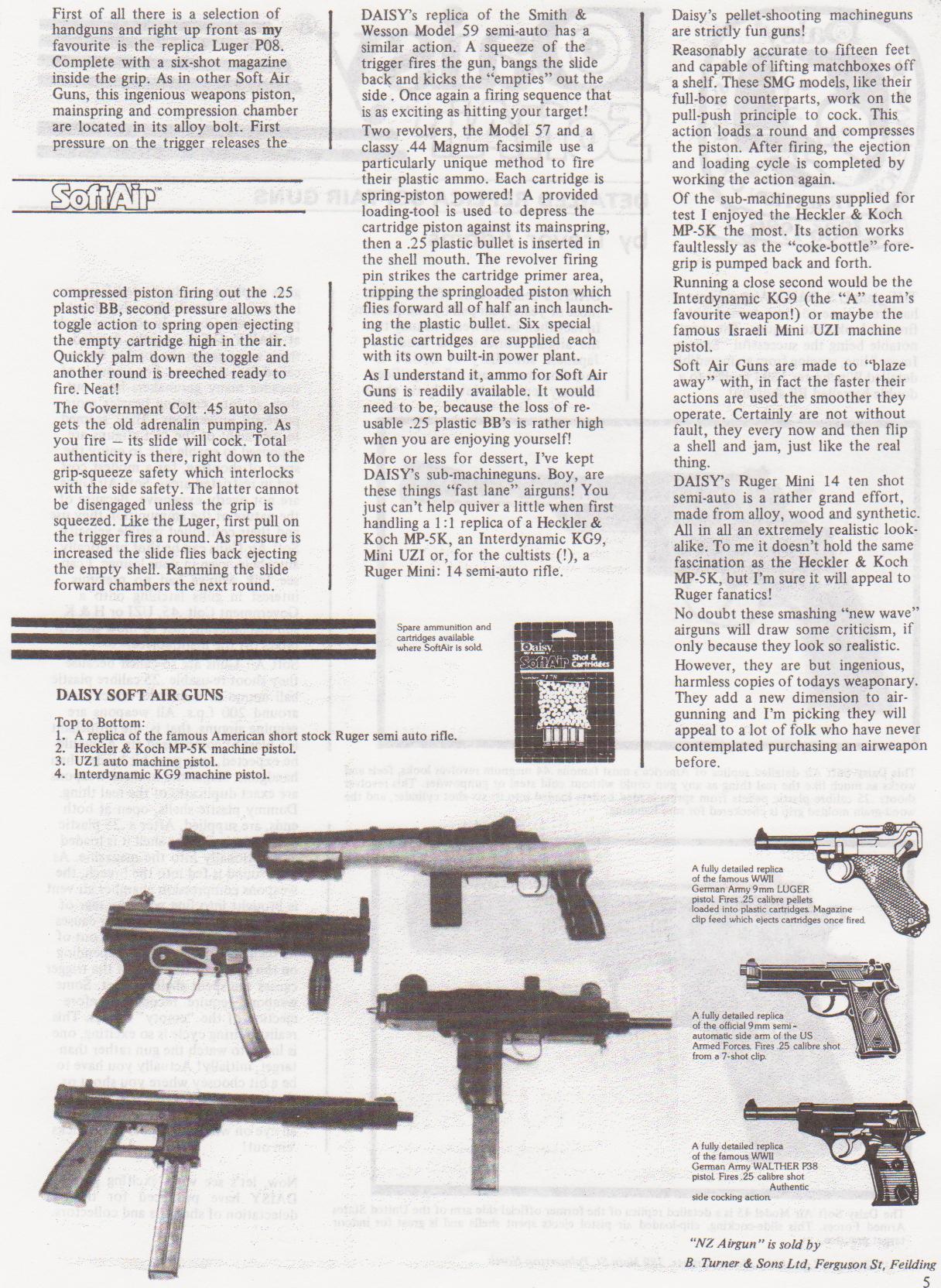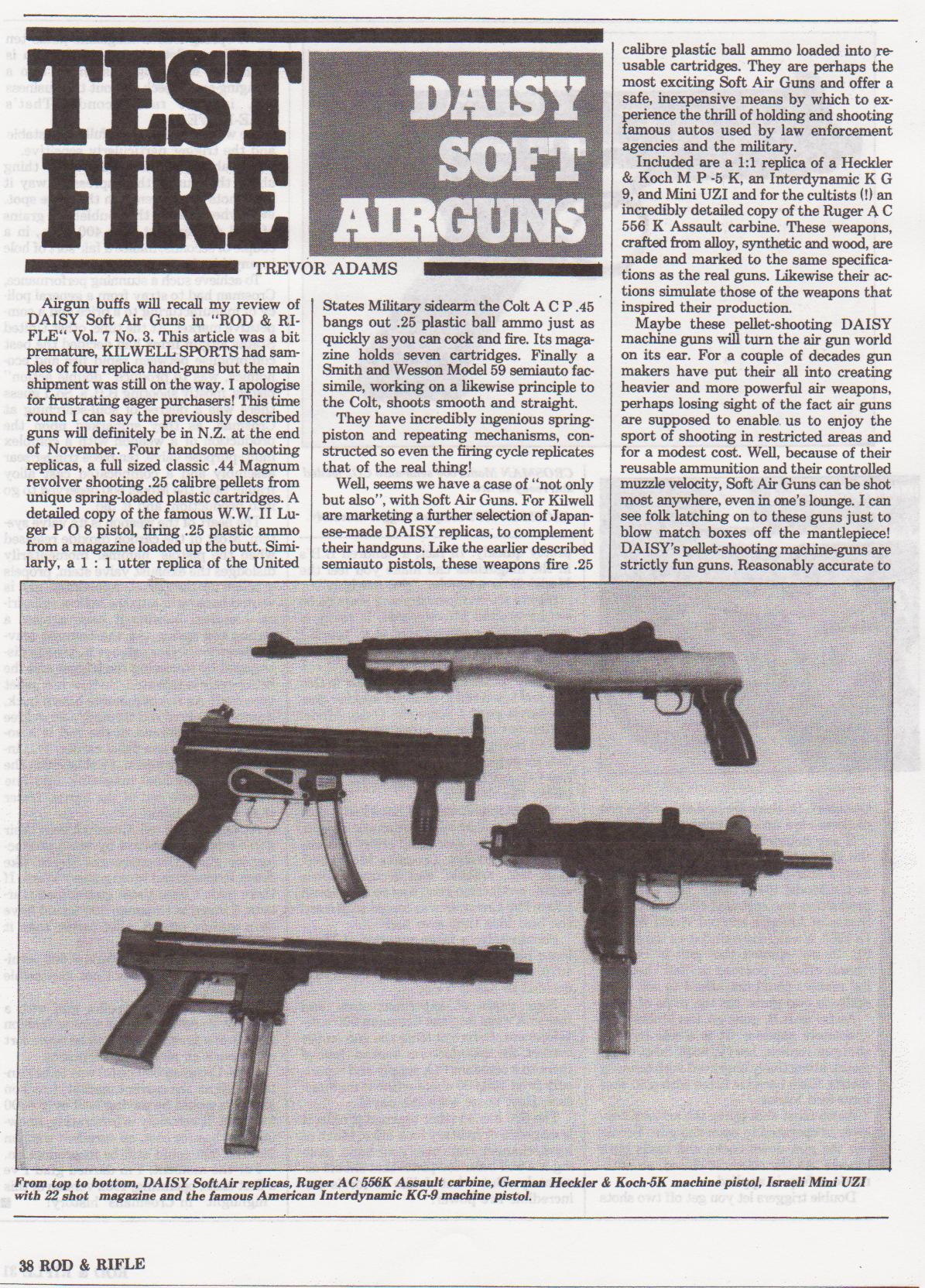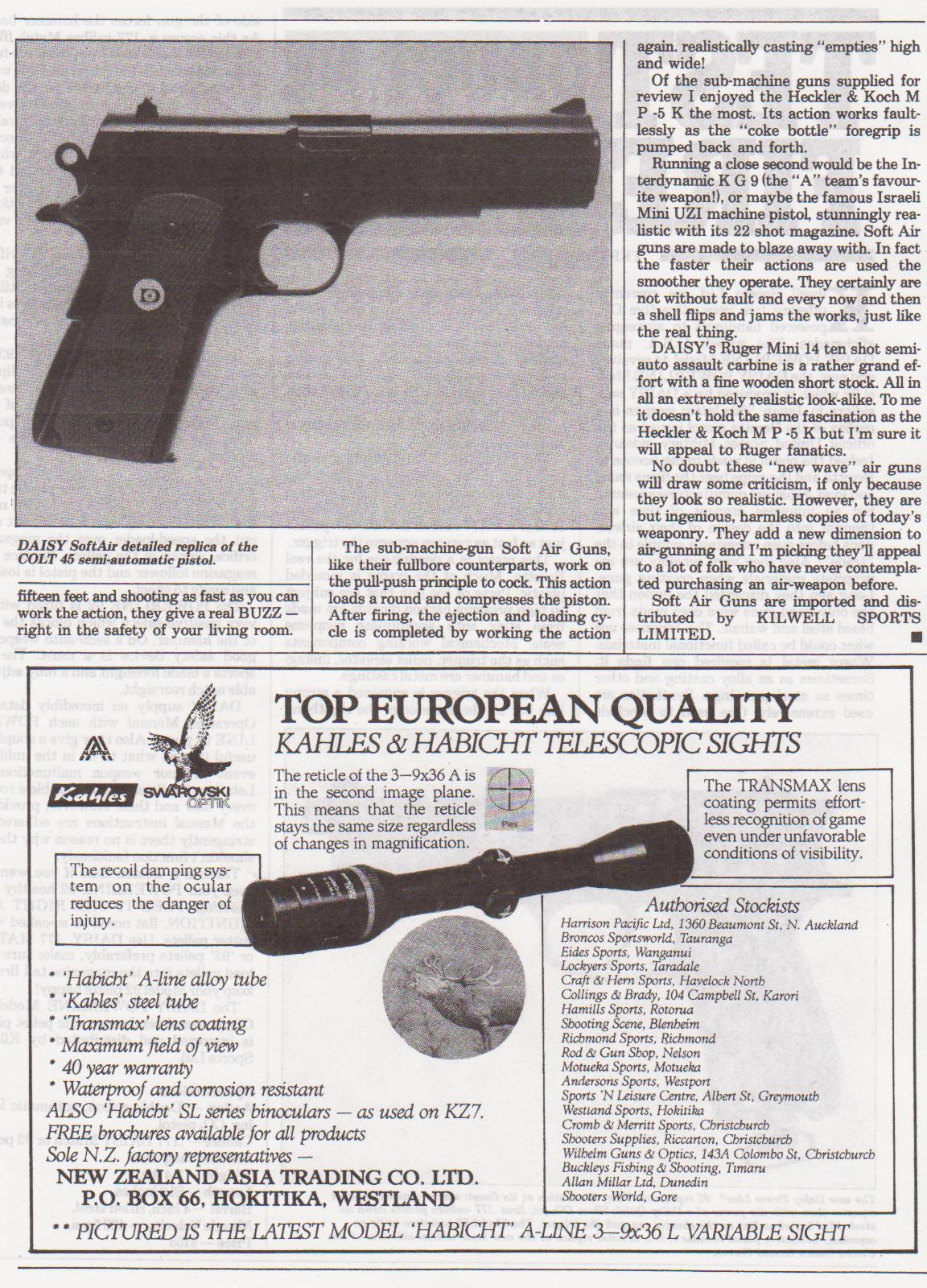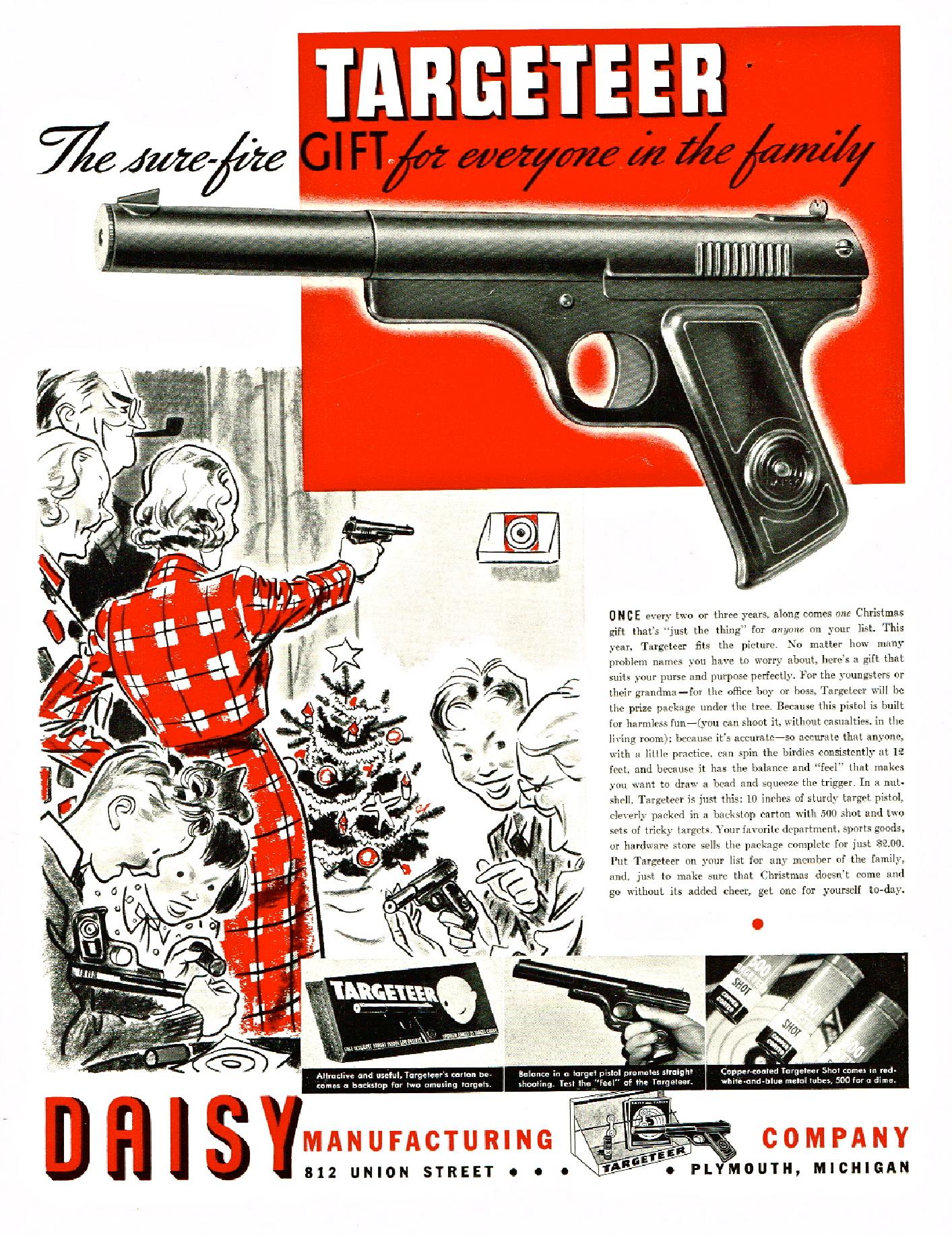 The Daisy Targeteer Pistol,probably from the mid-1940s.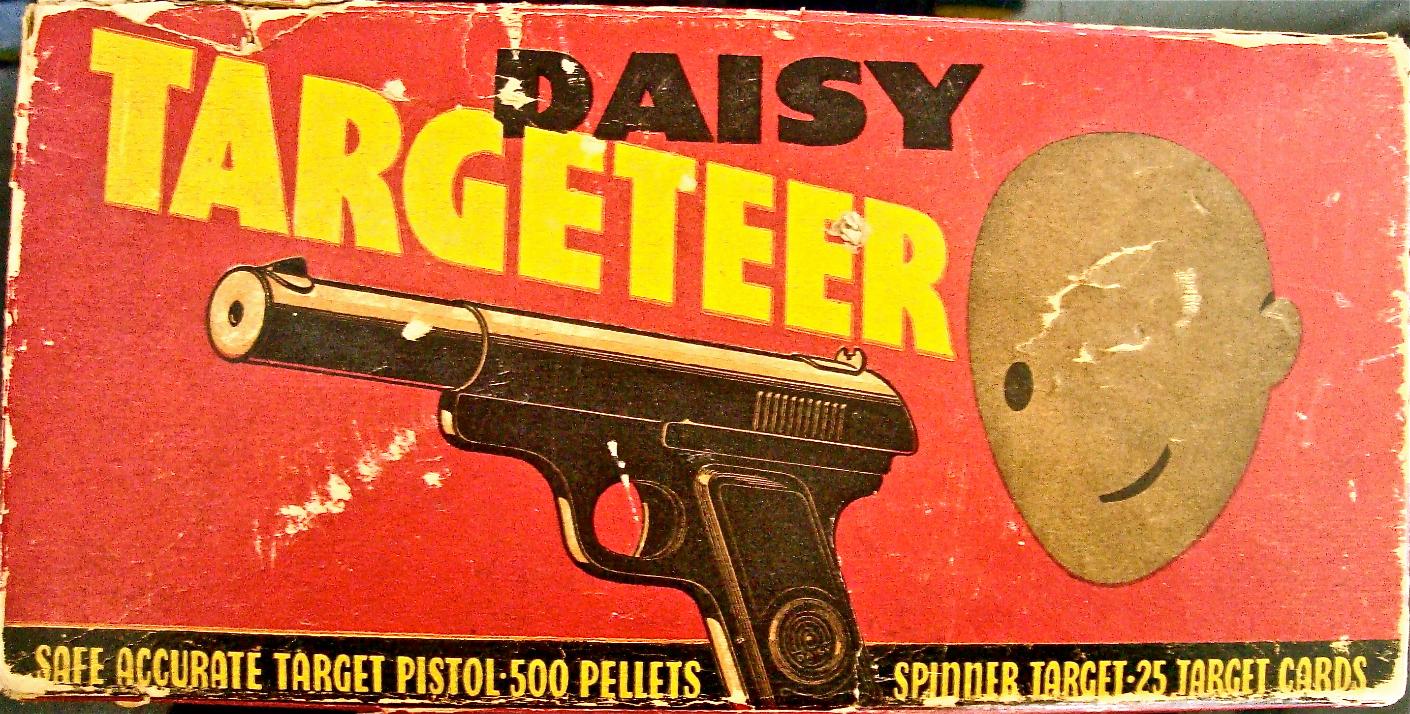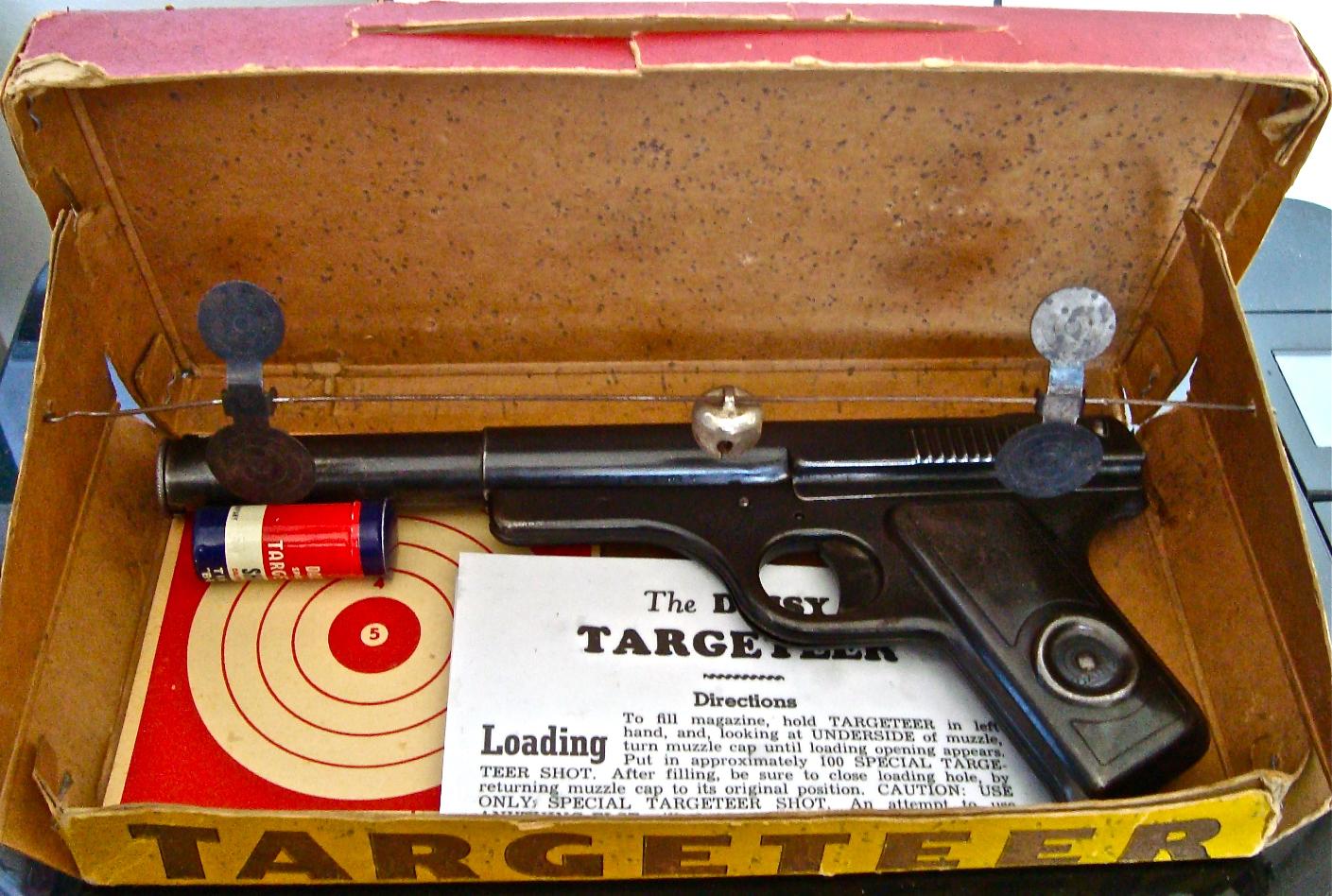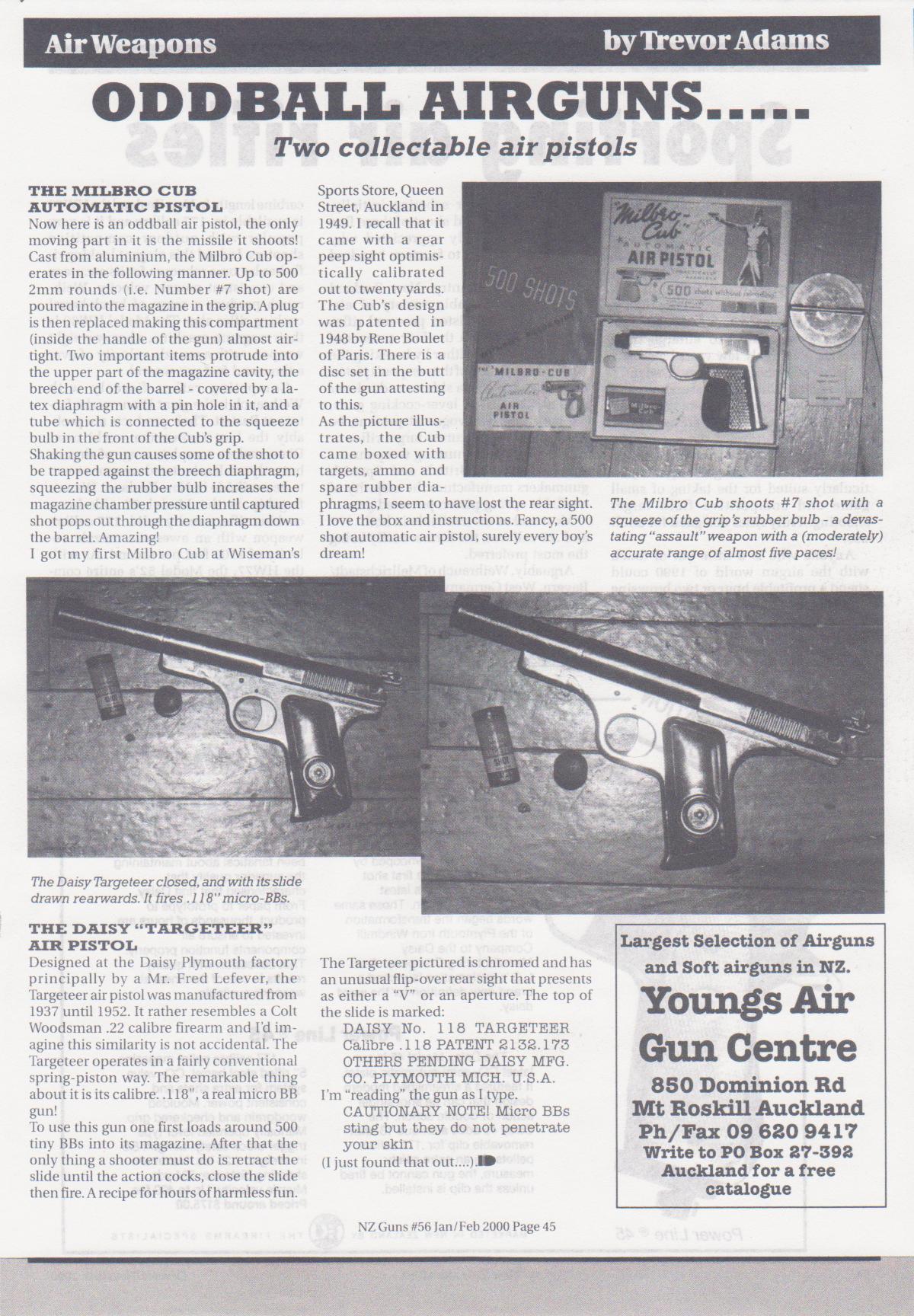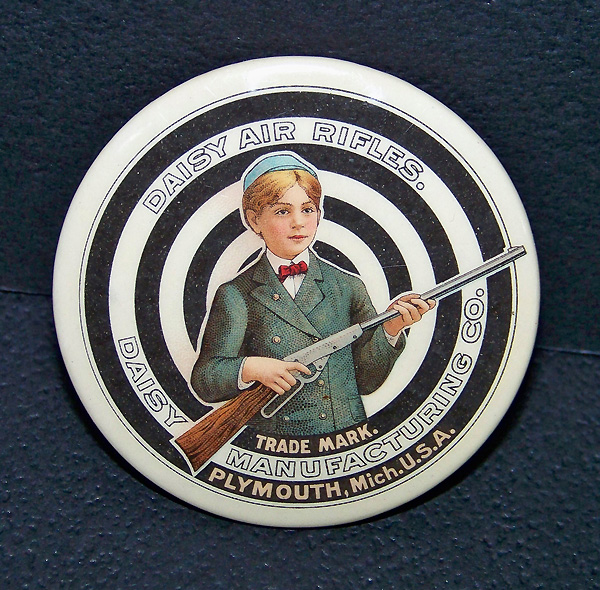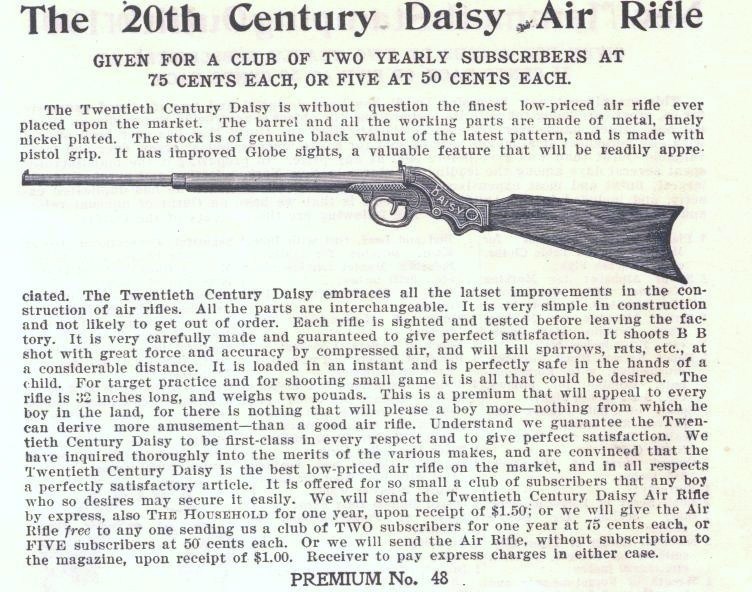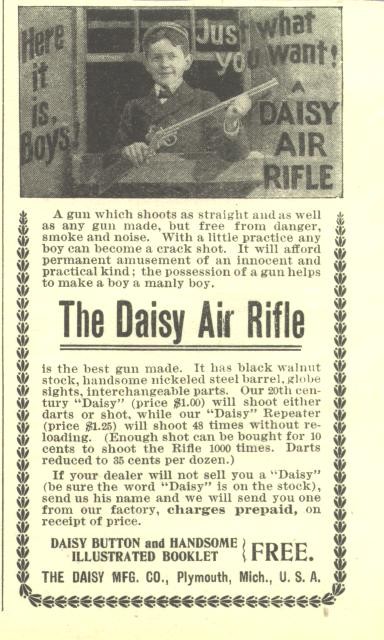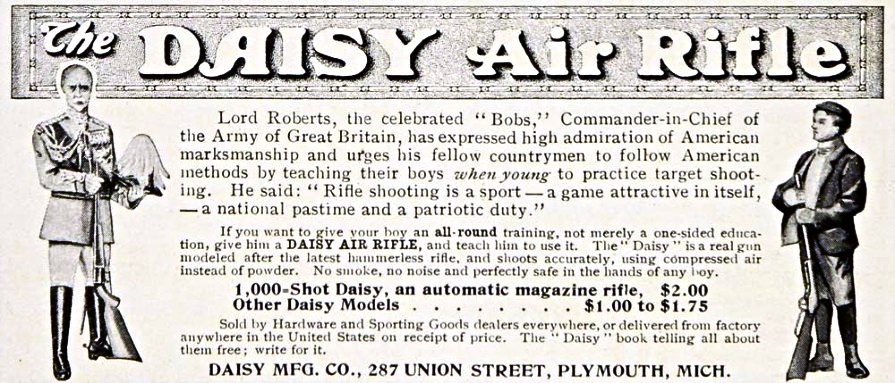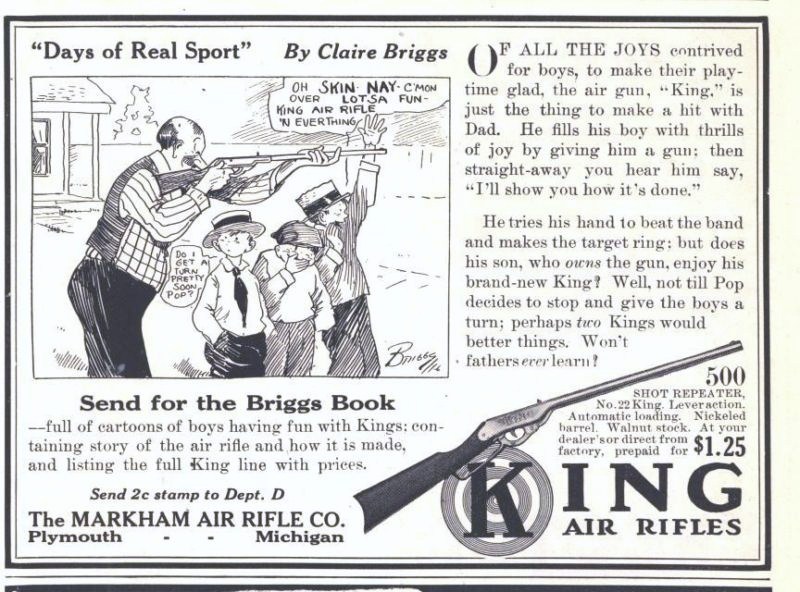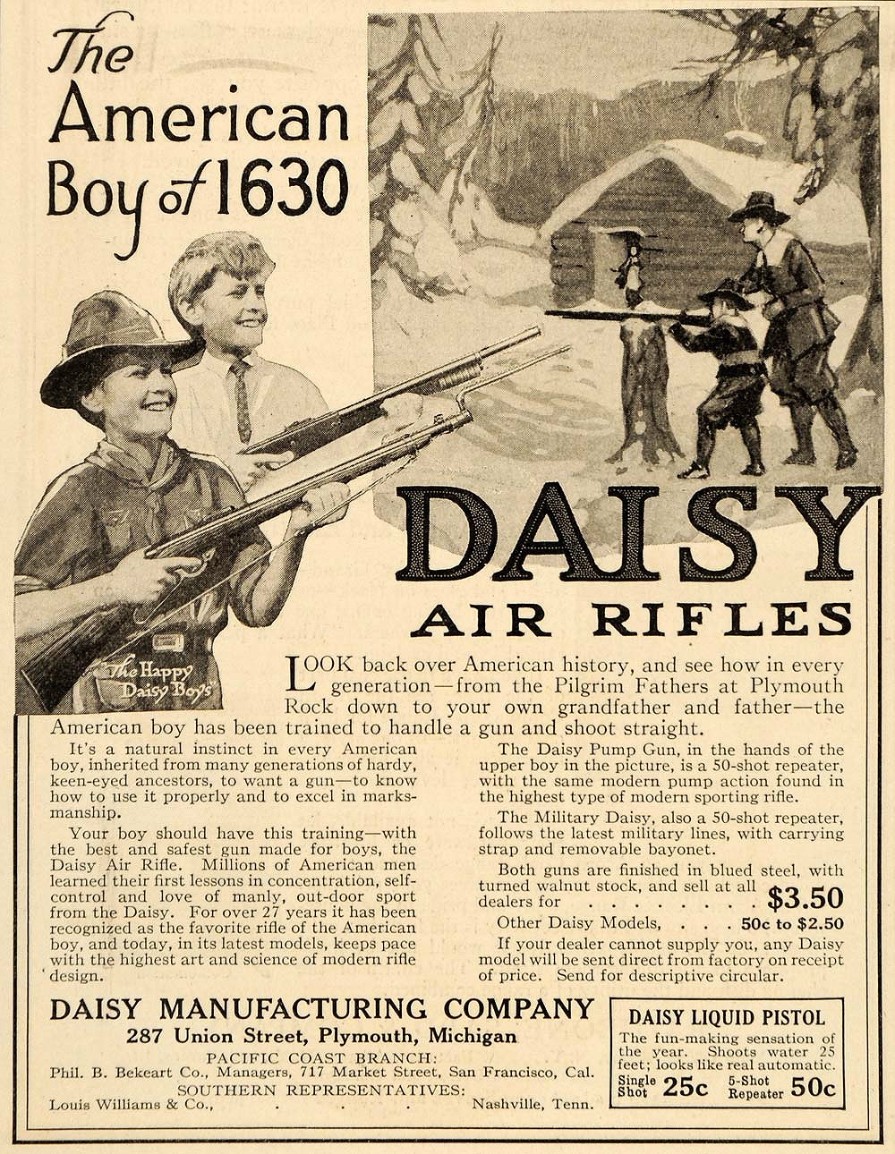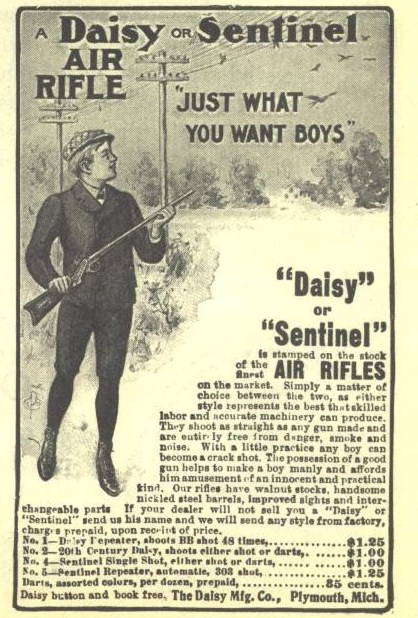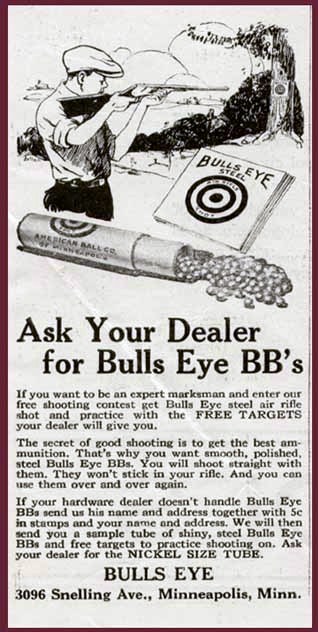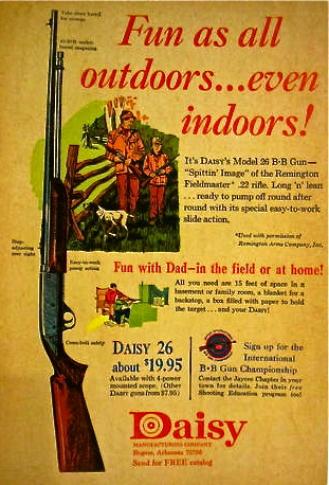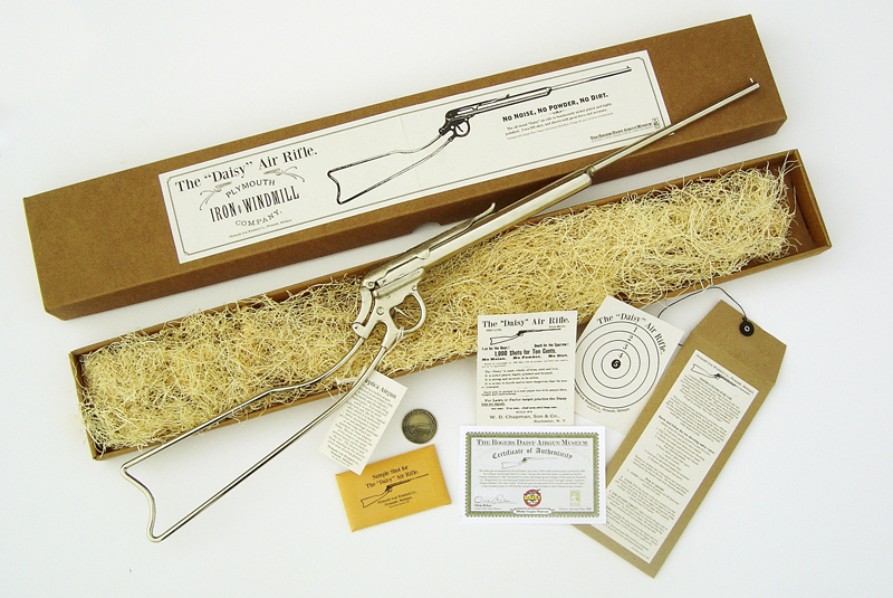 First Red Ryder comic - March 1939 issue.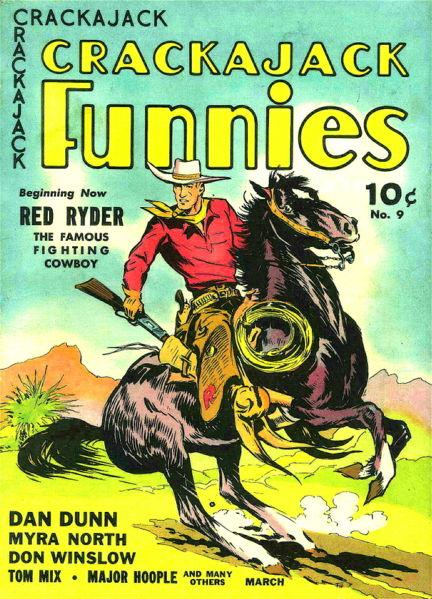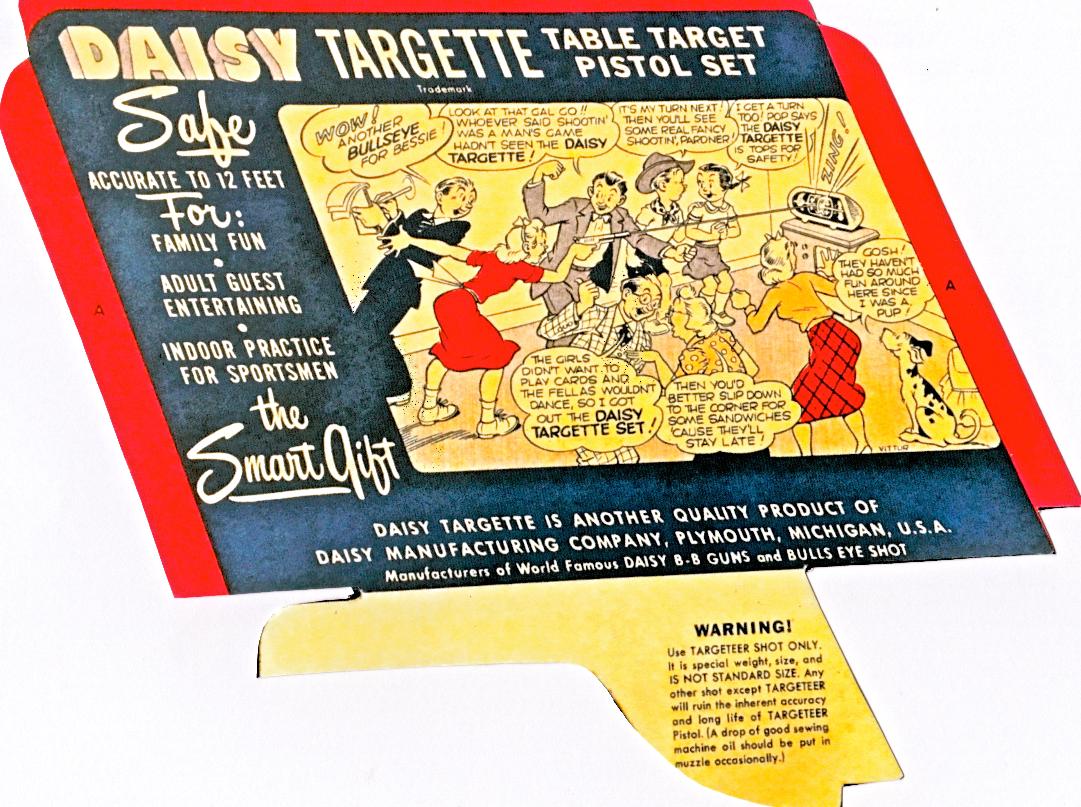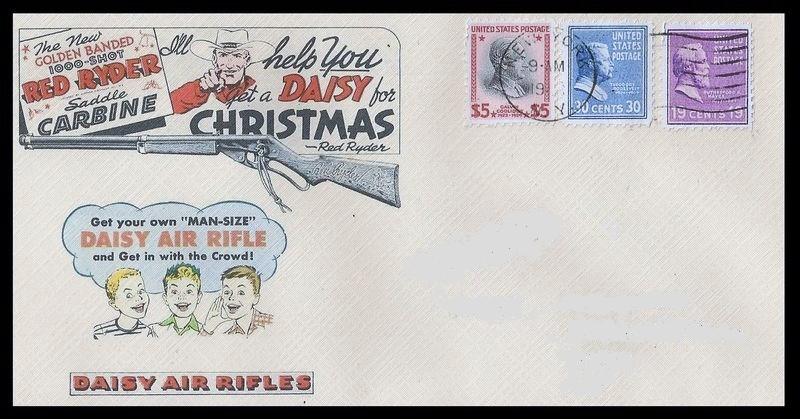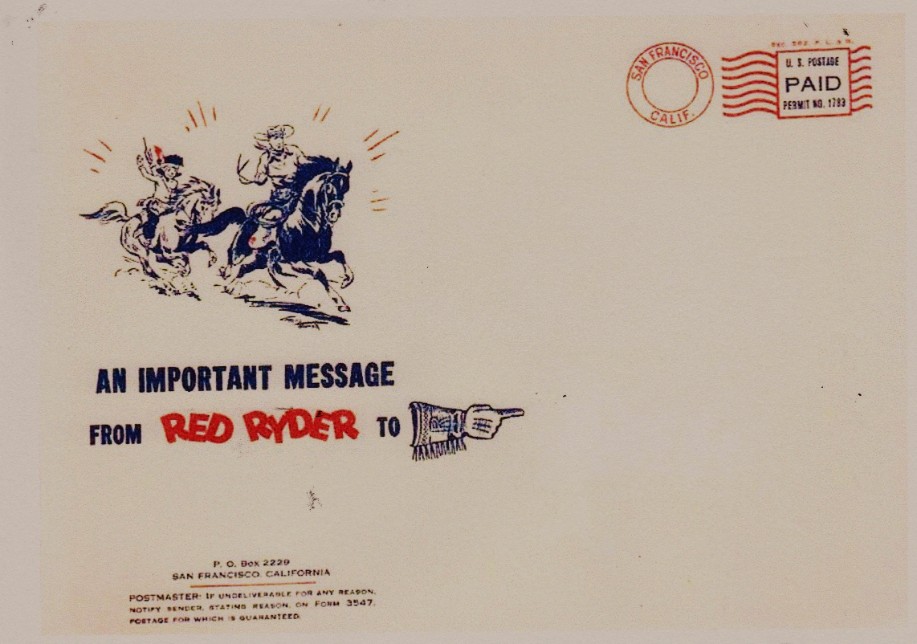 Daisy TARGETEER Adverts 1937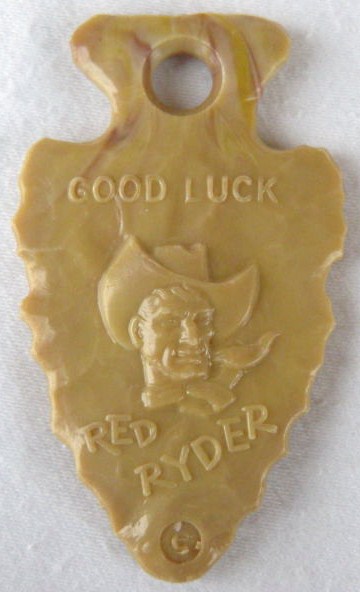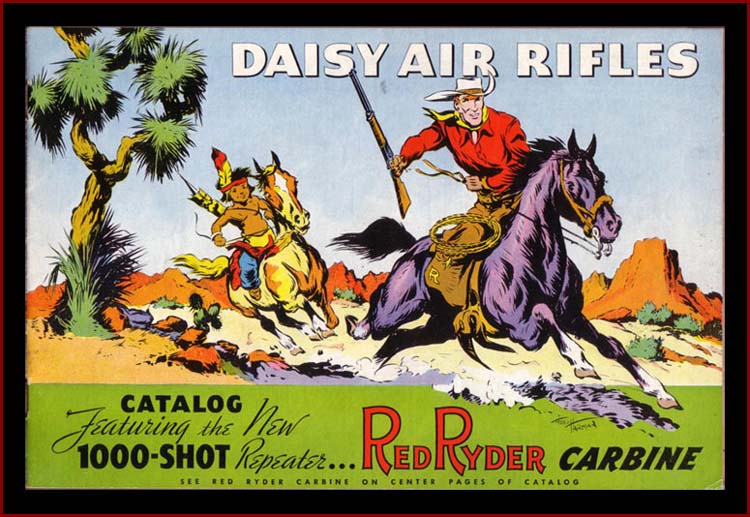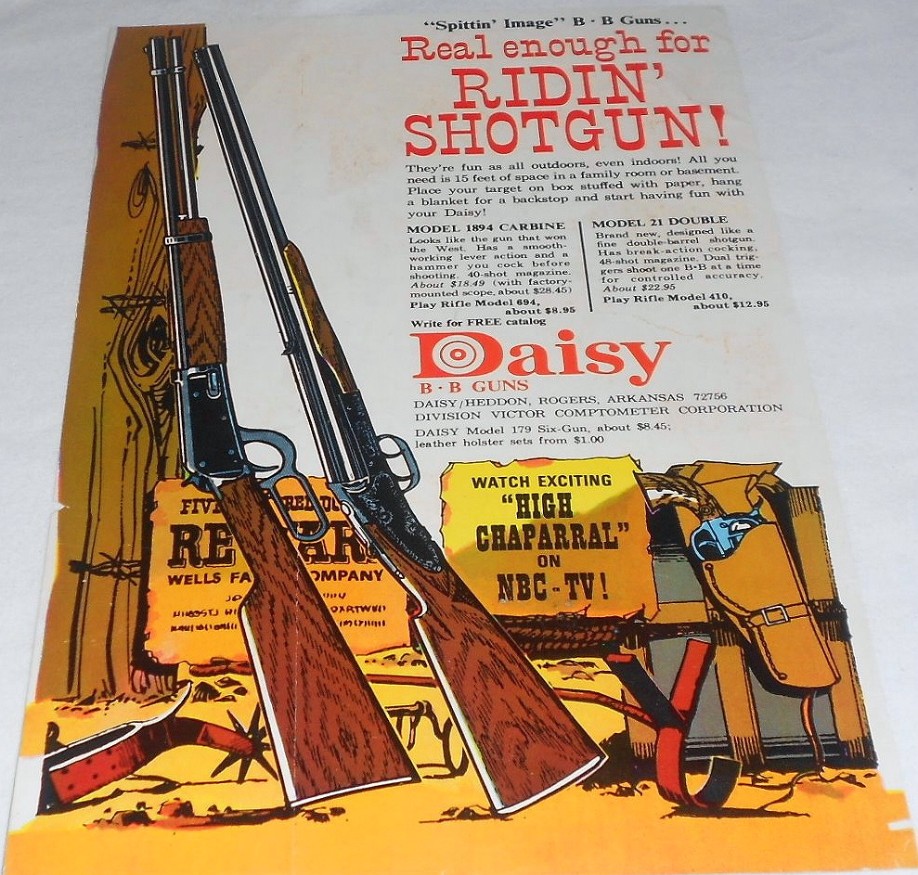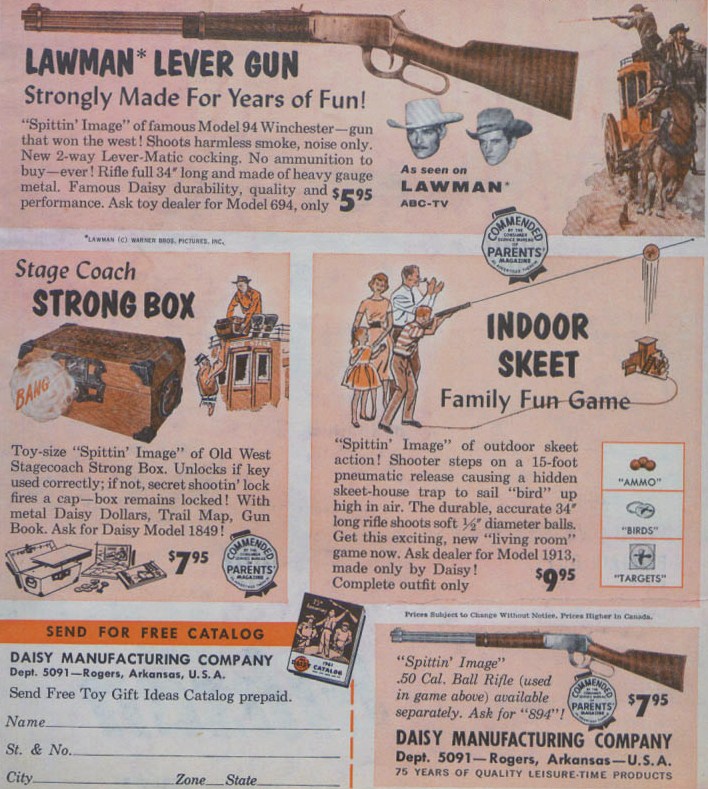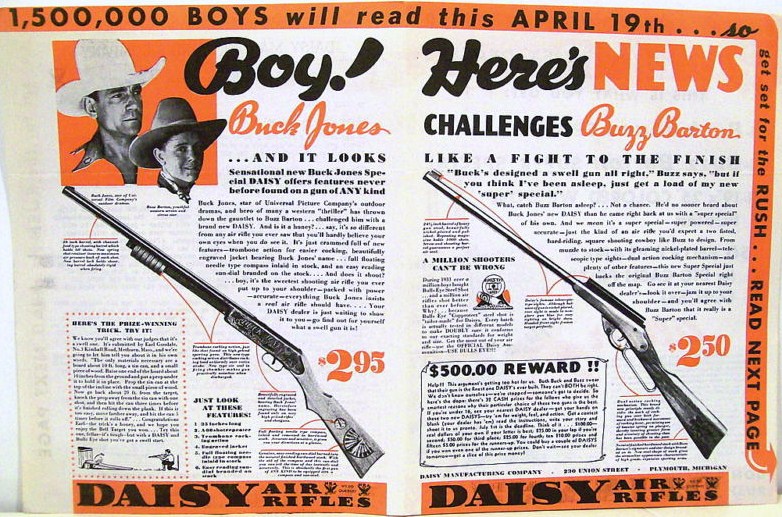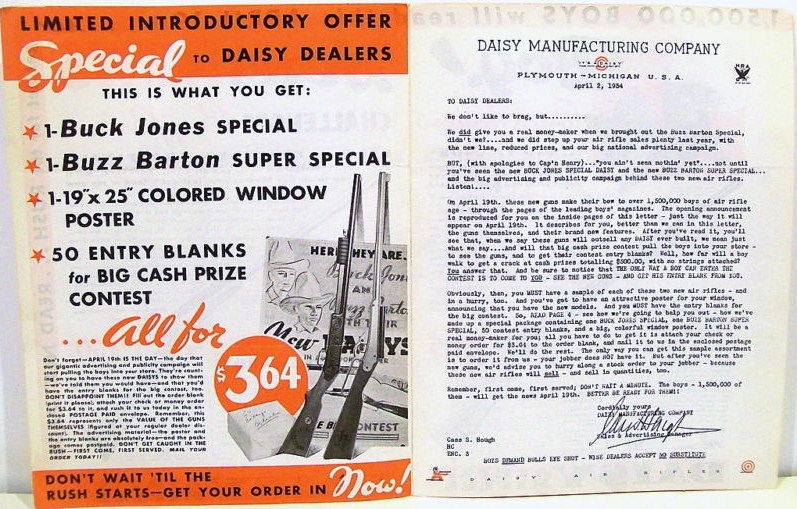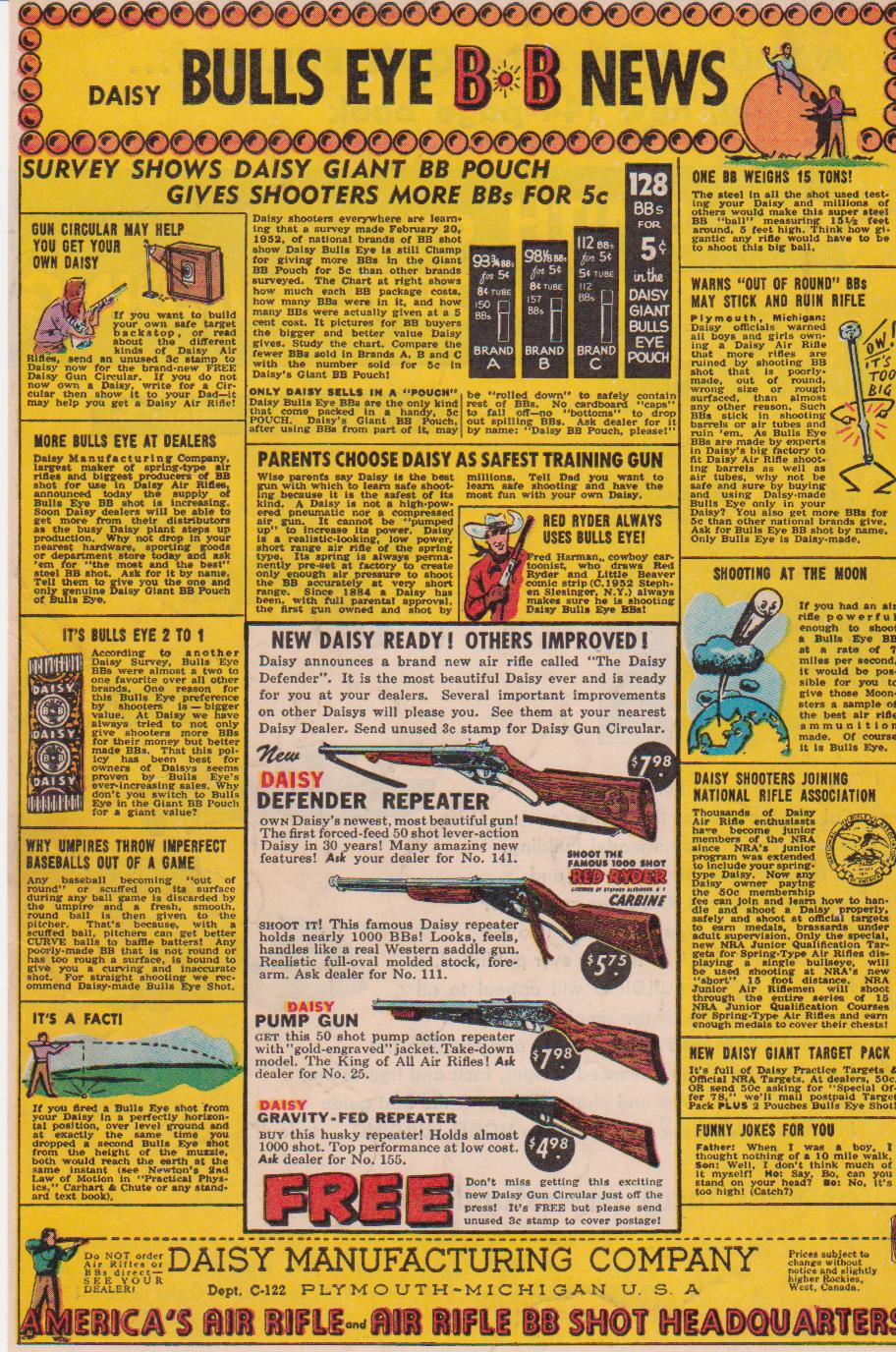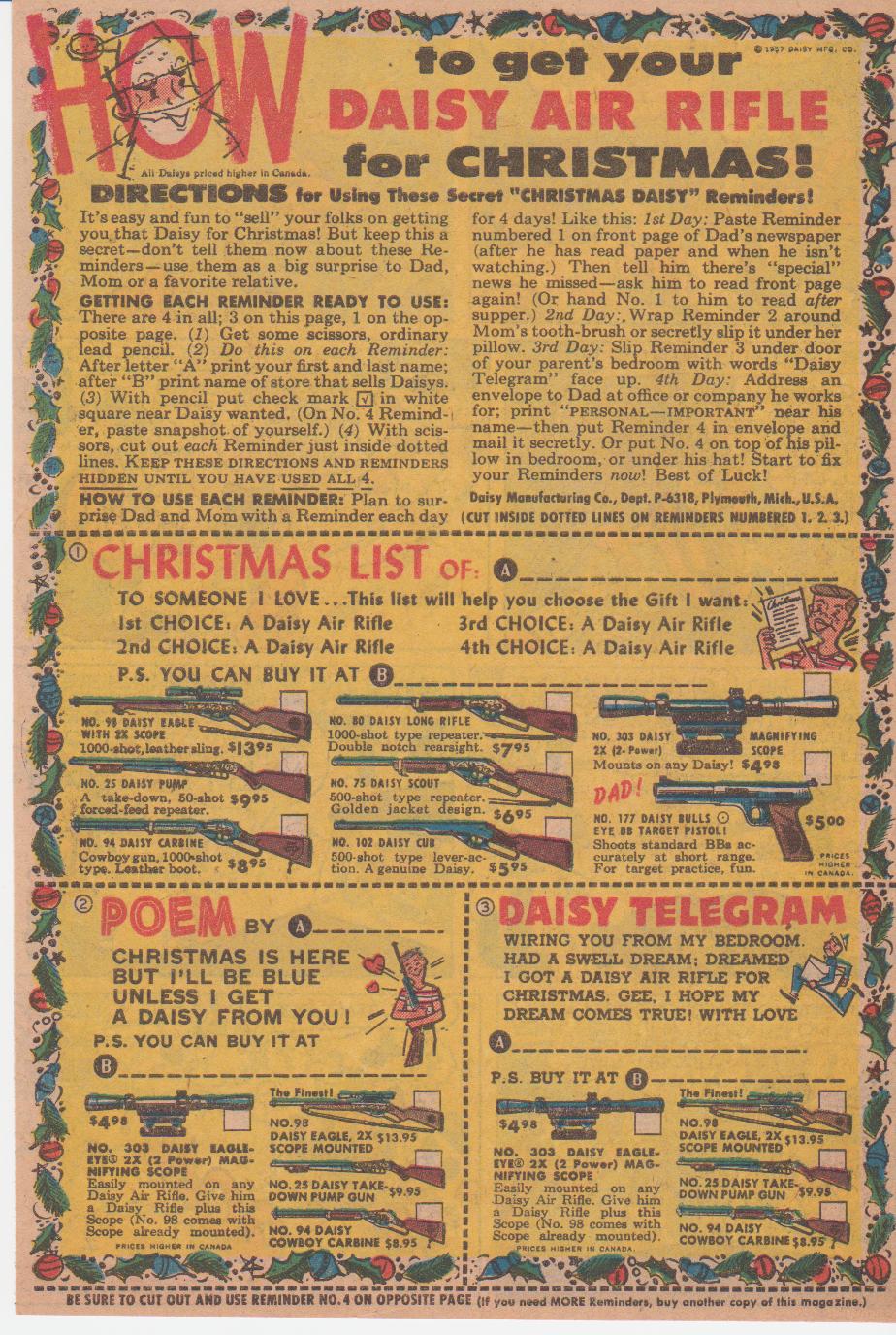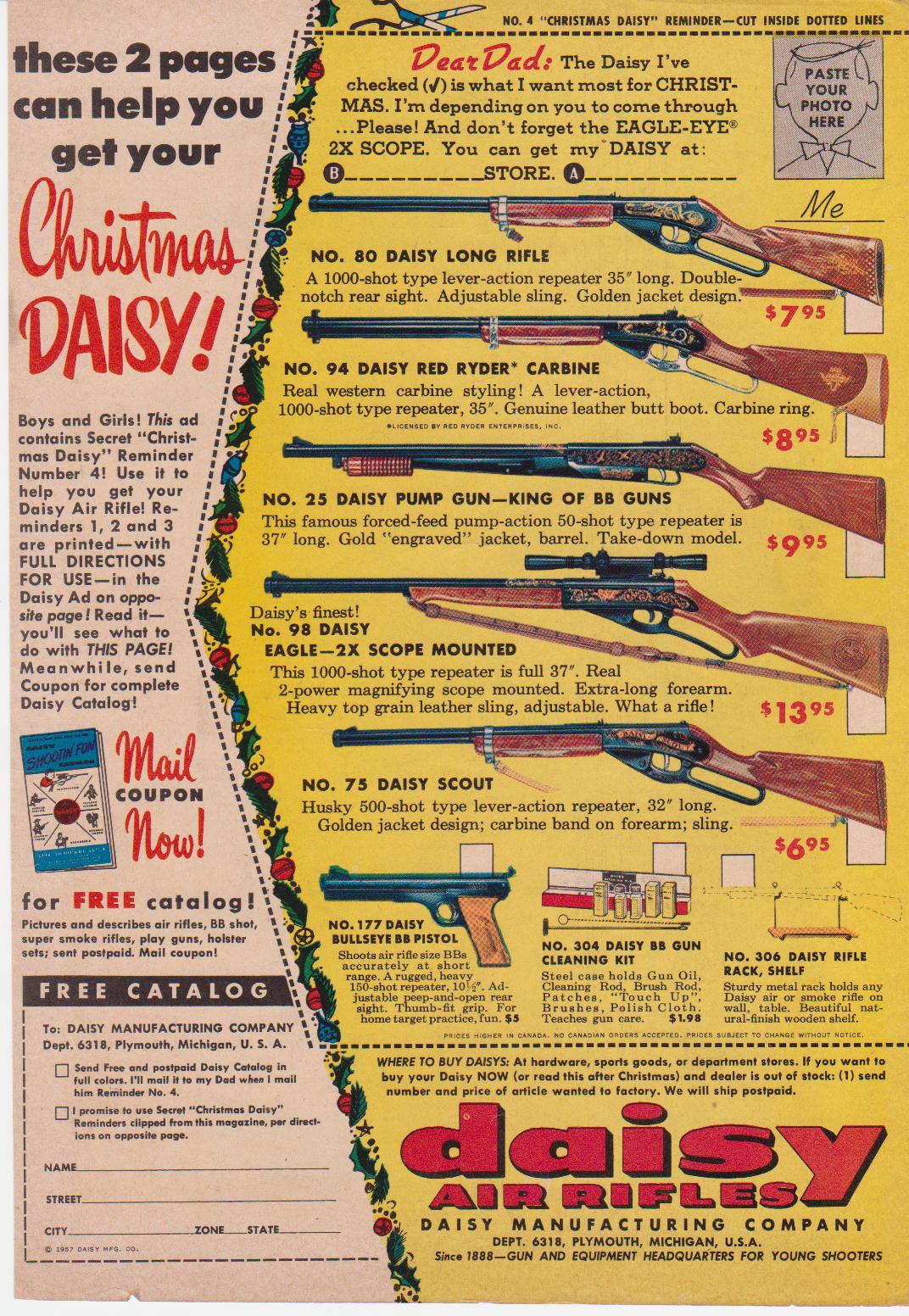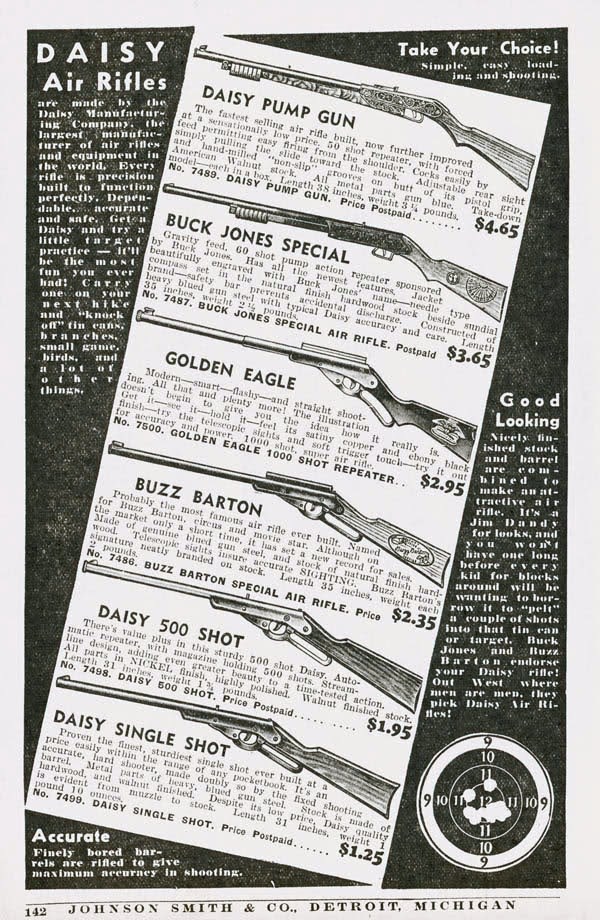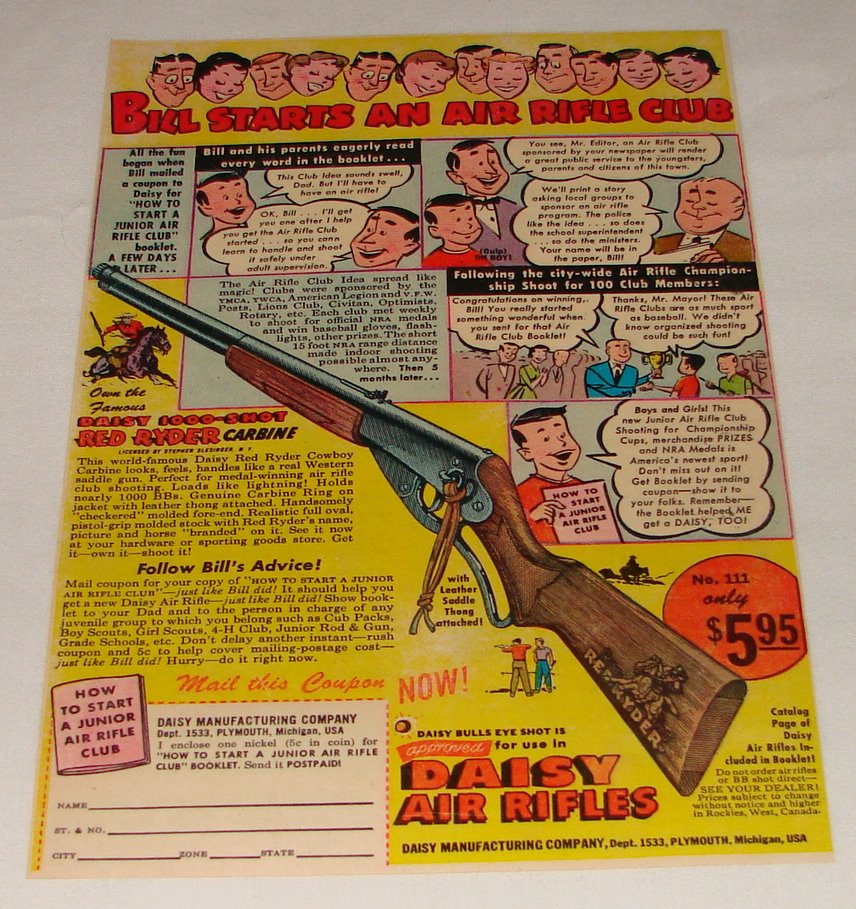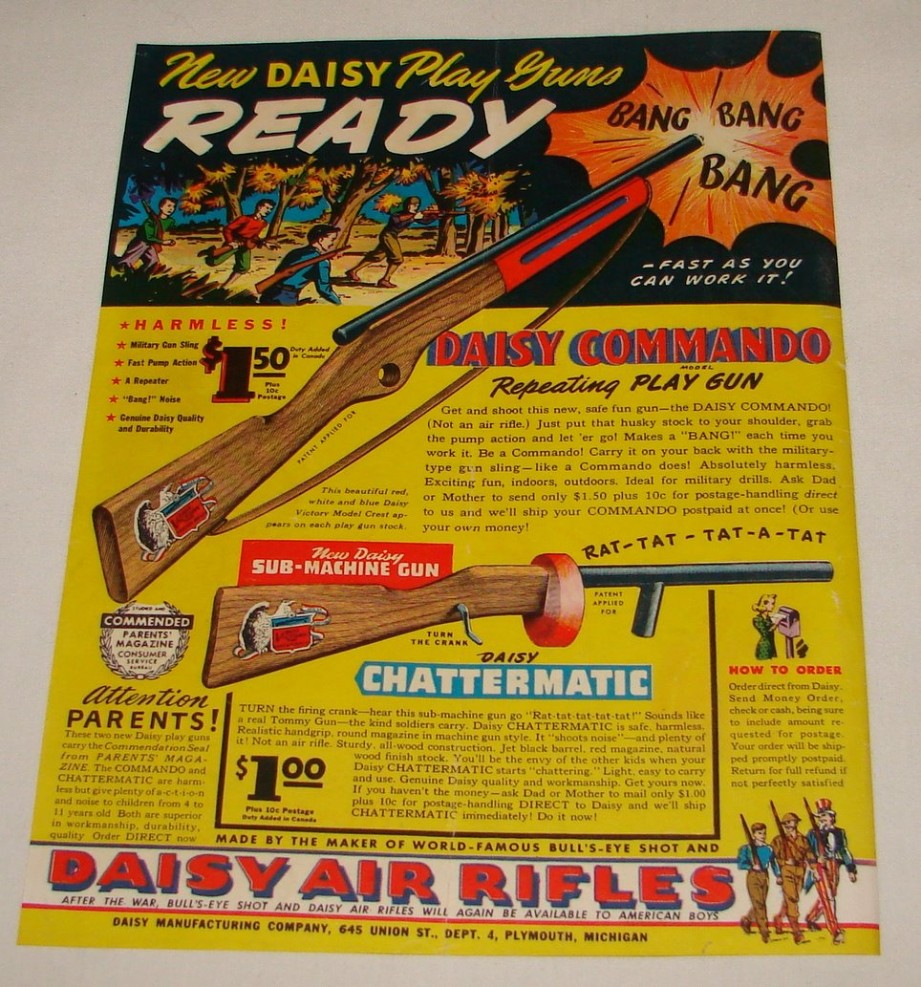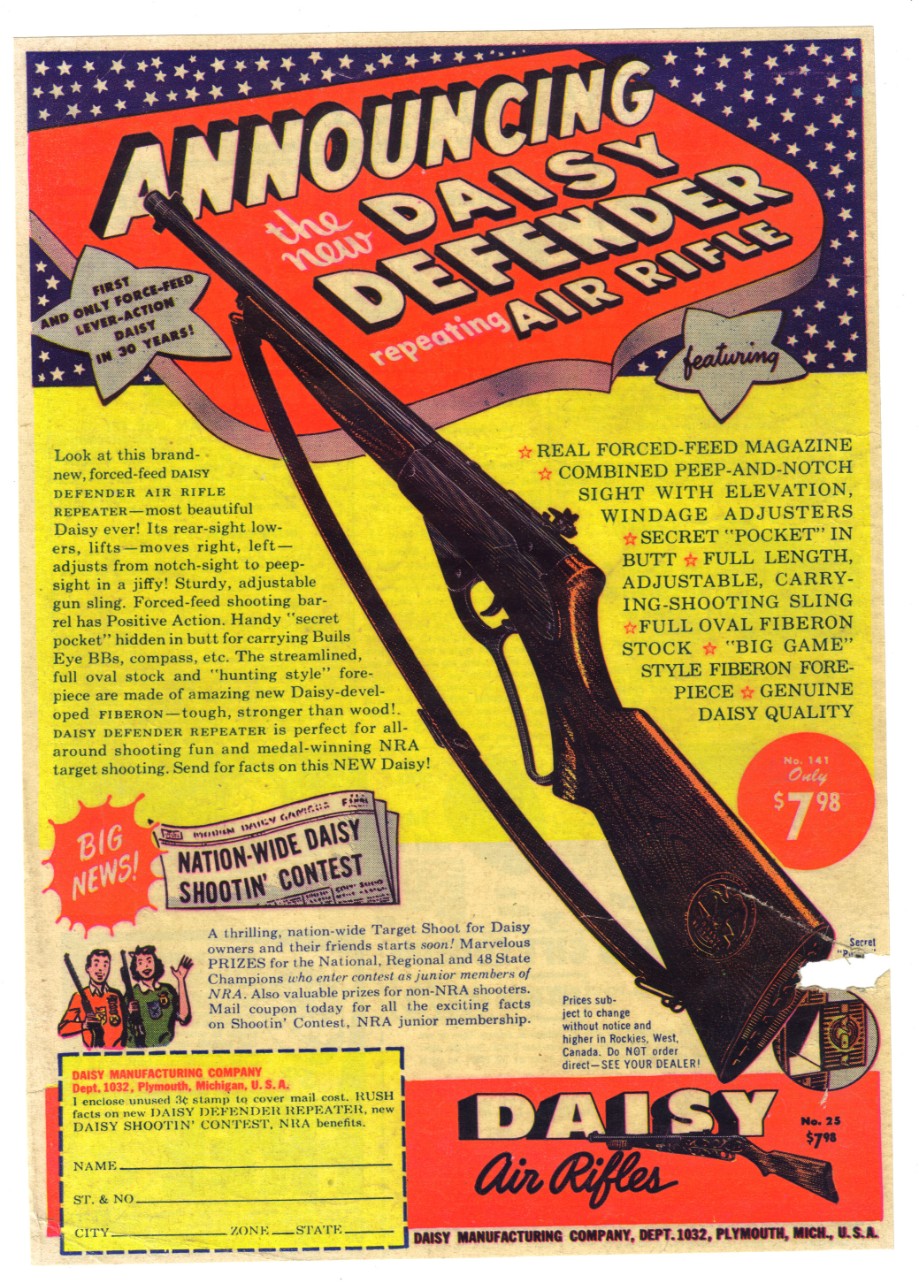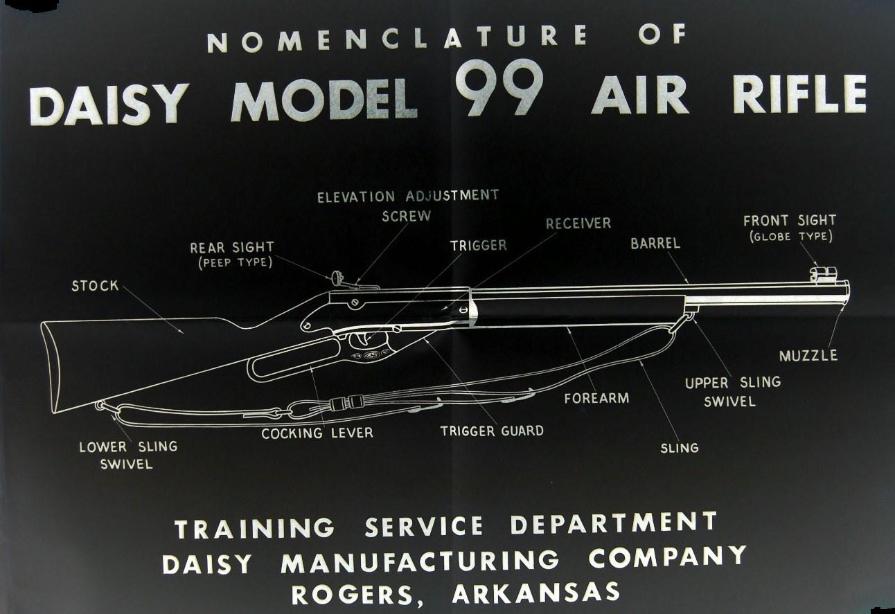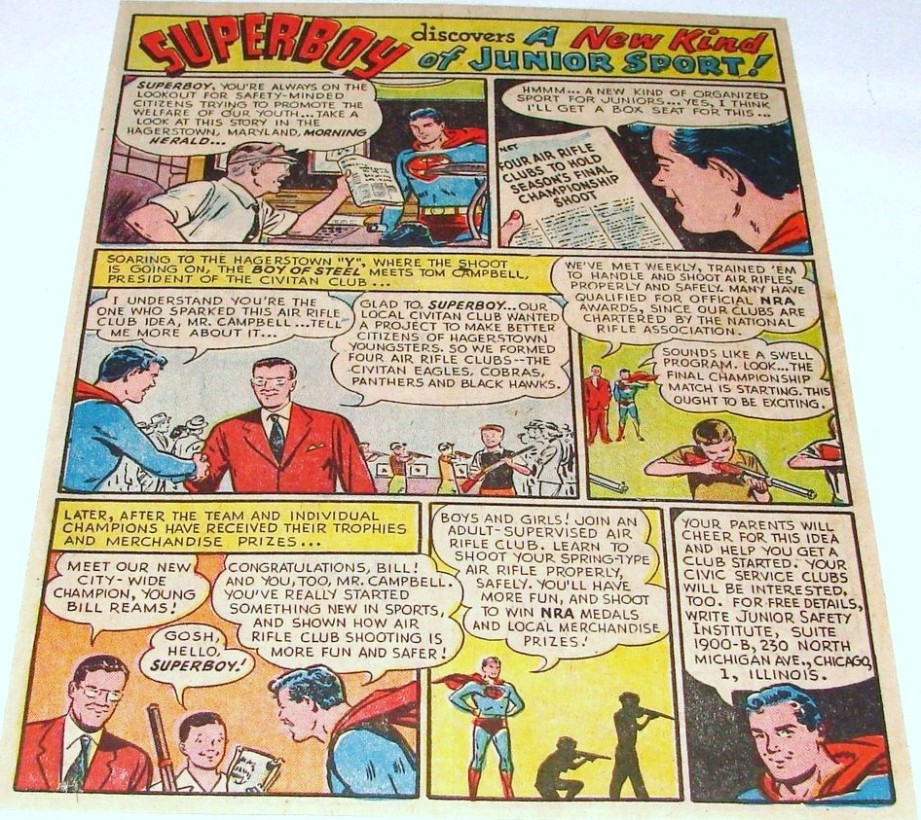 Daisy Model 26 1964-68.Then as Model 572 until 1972.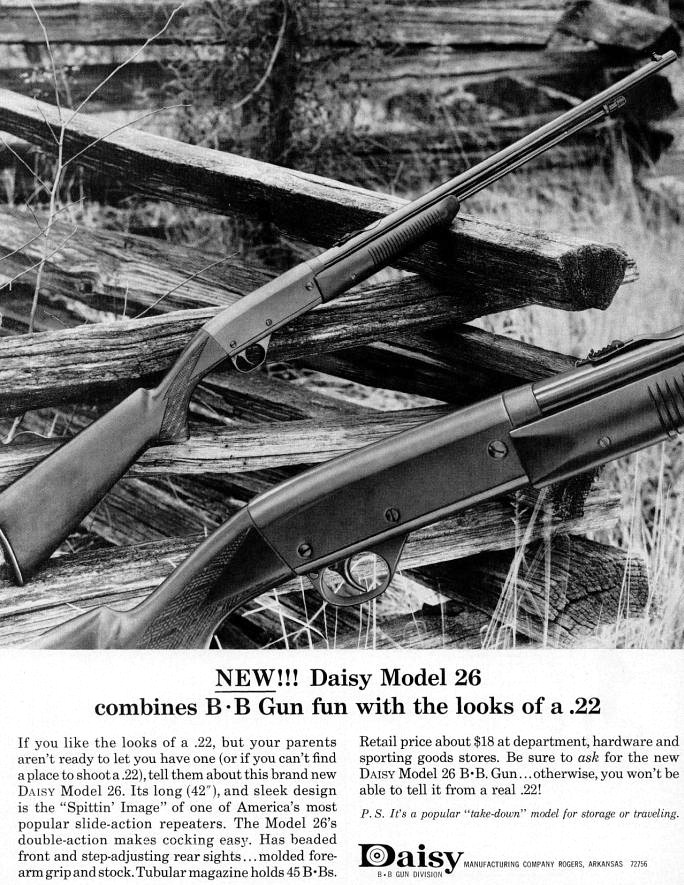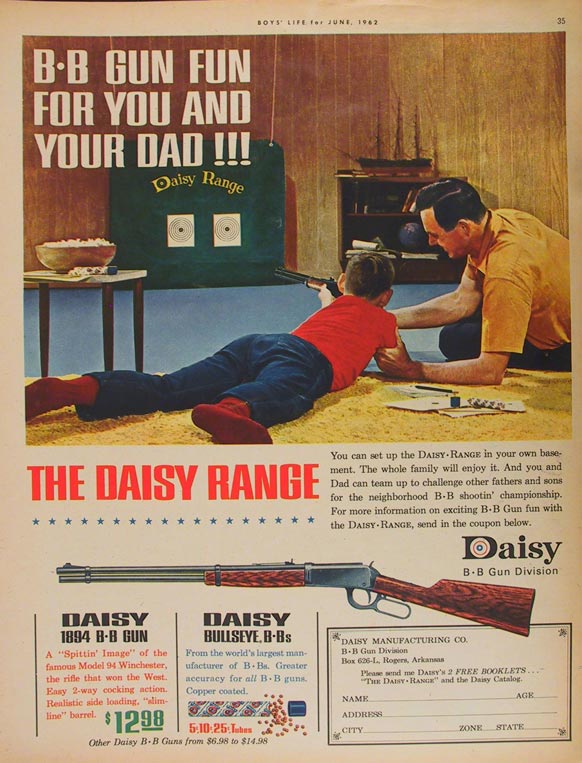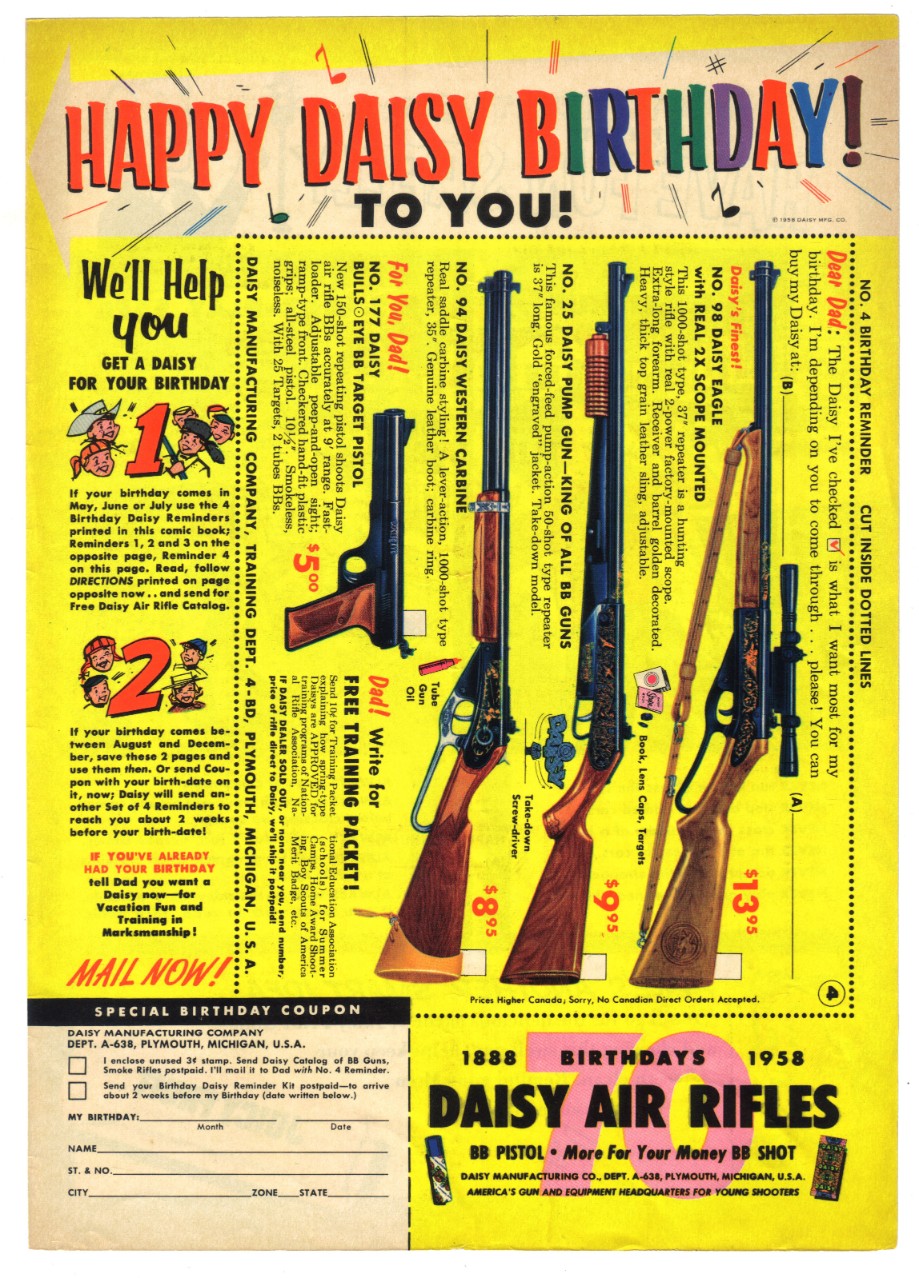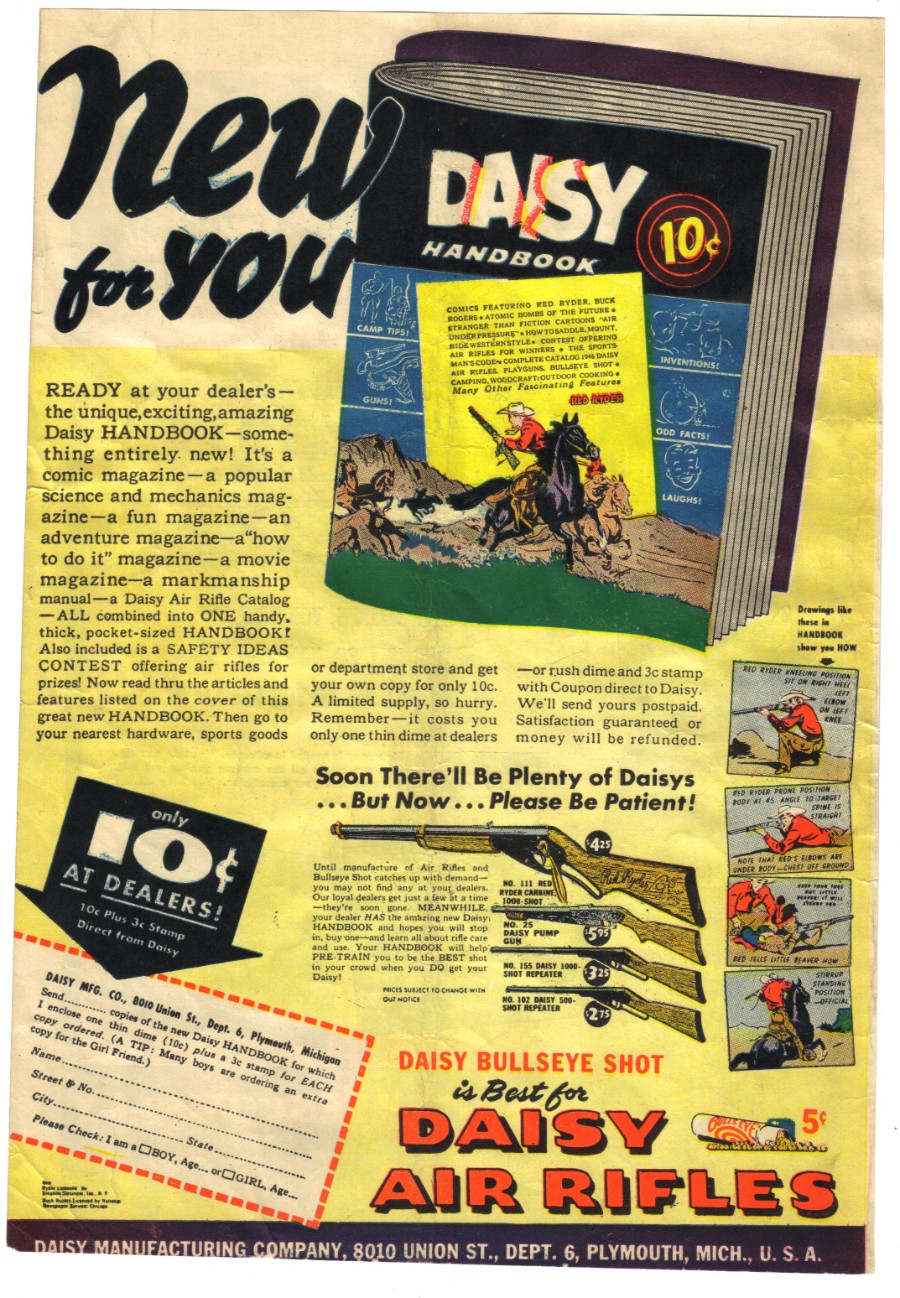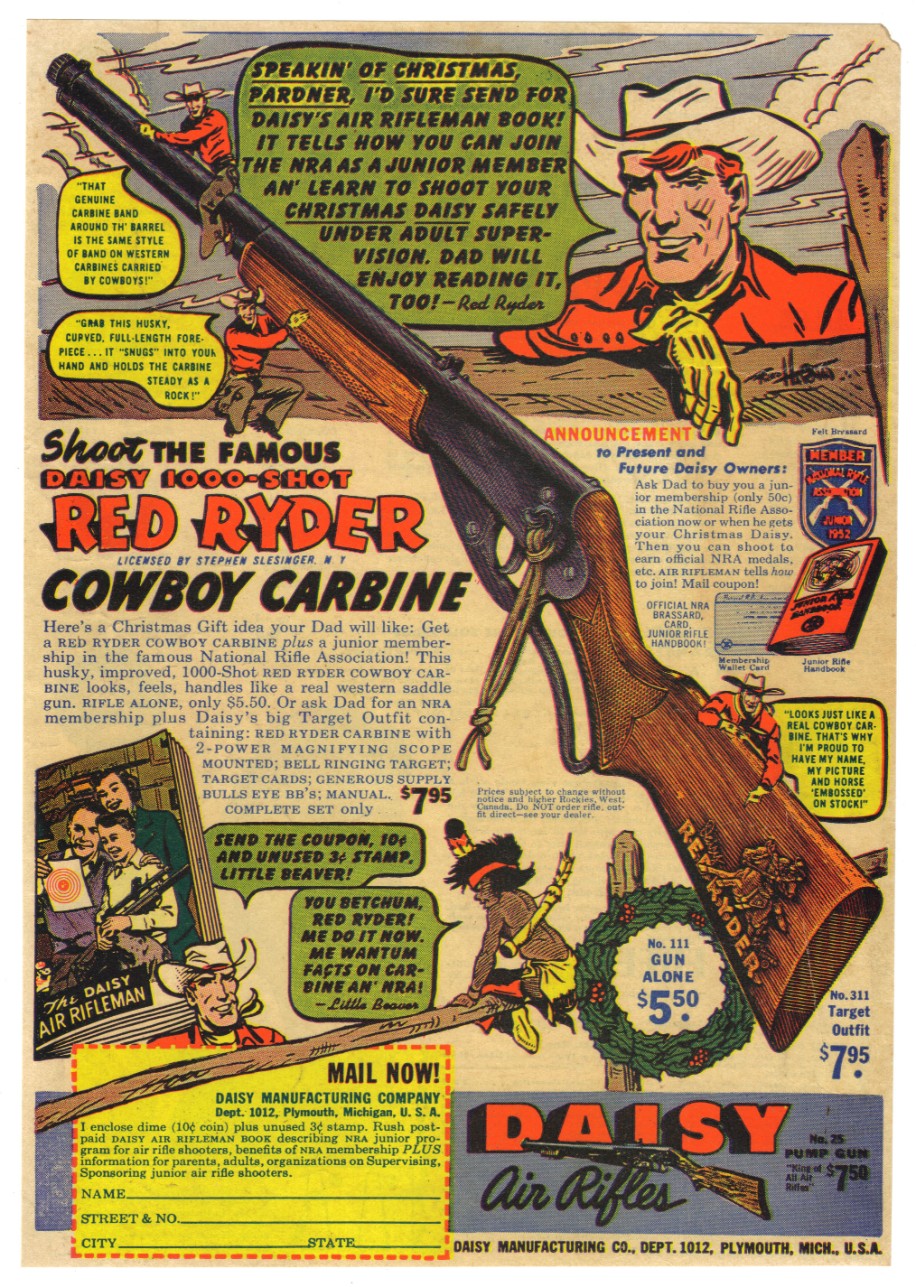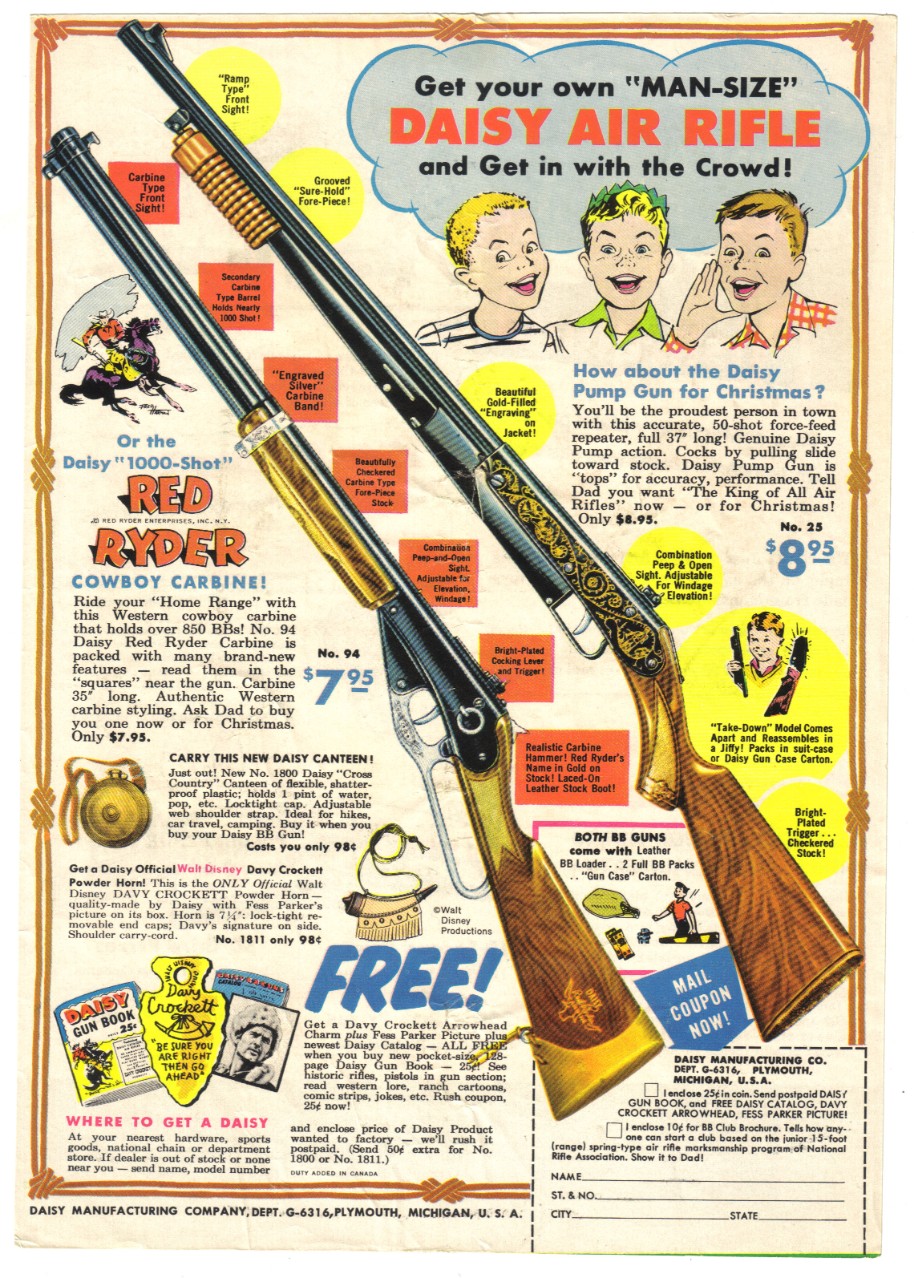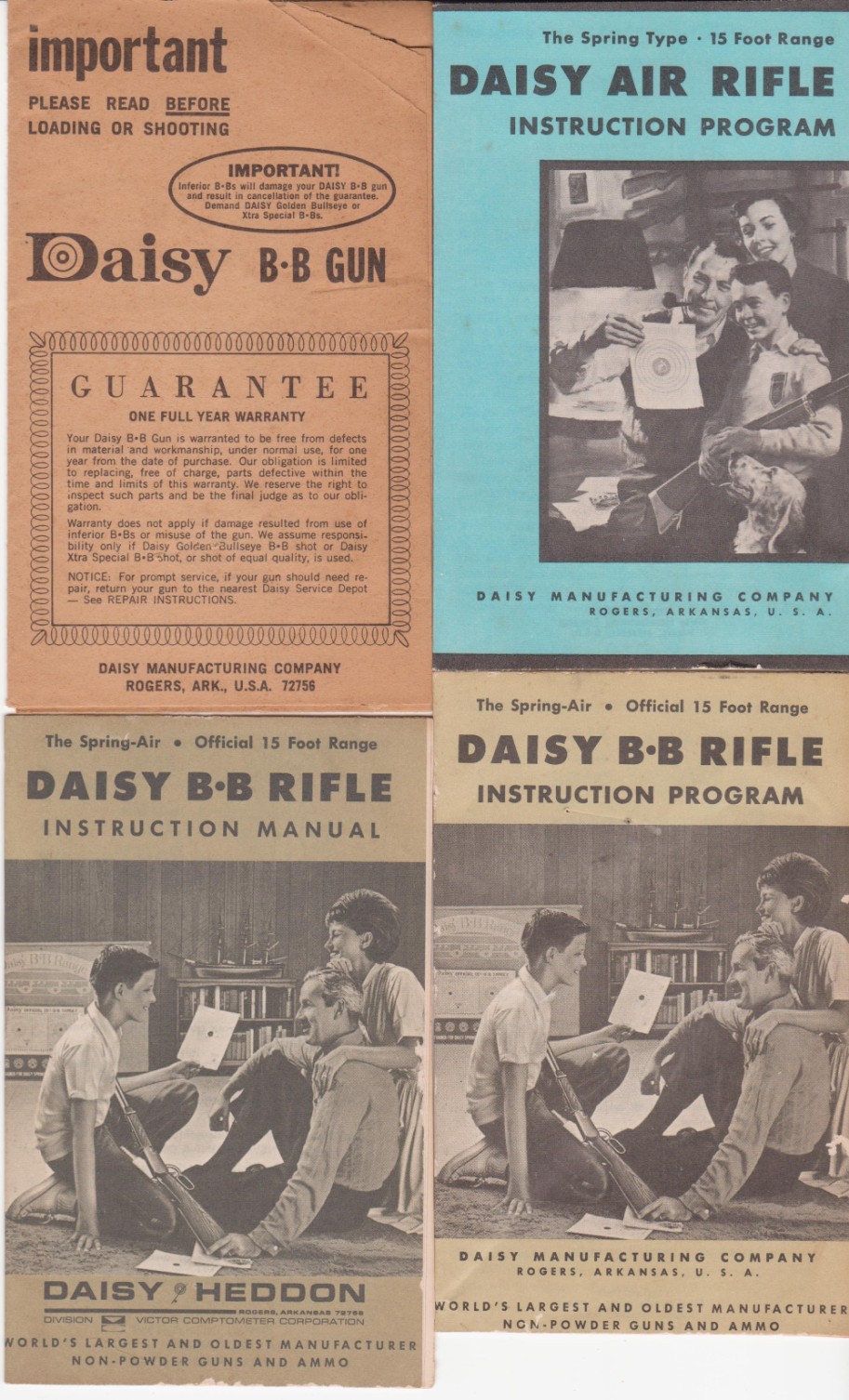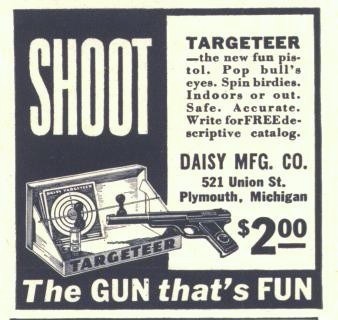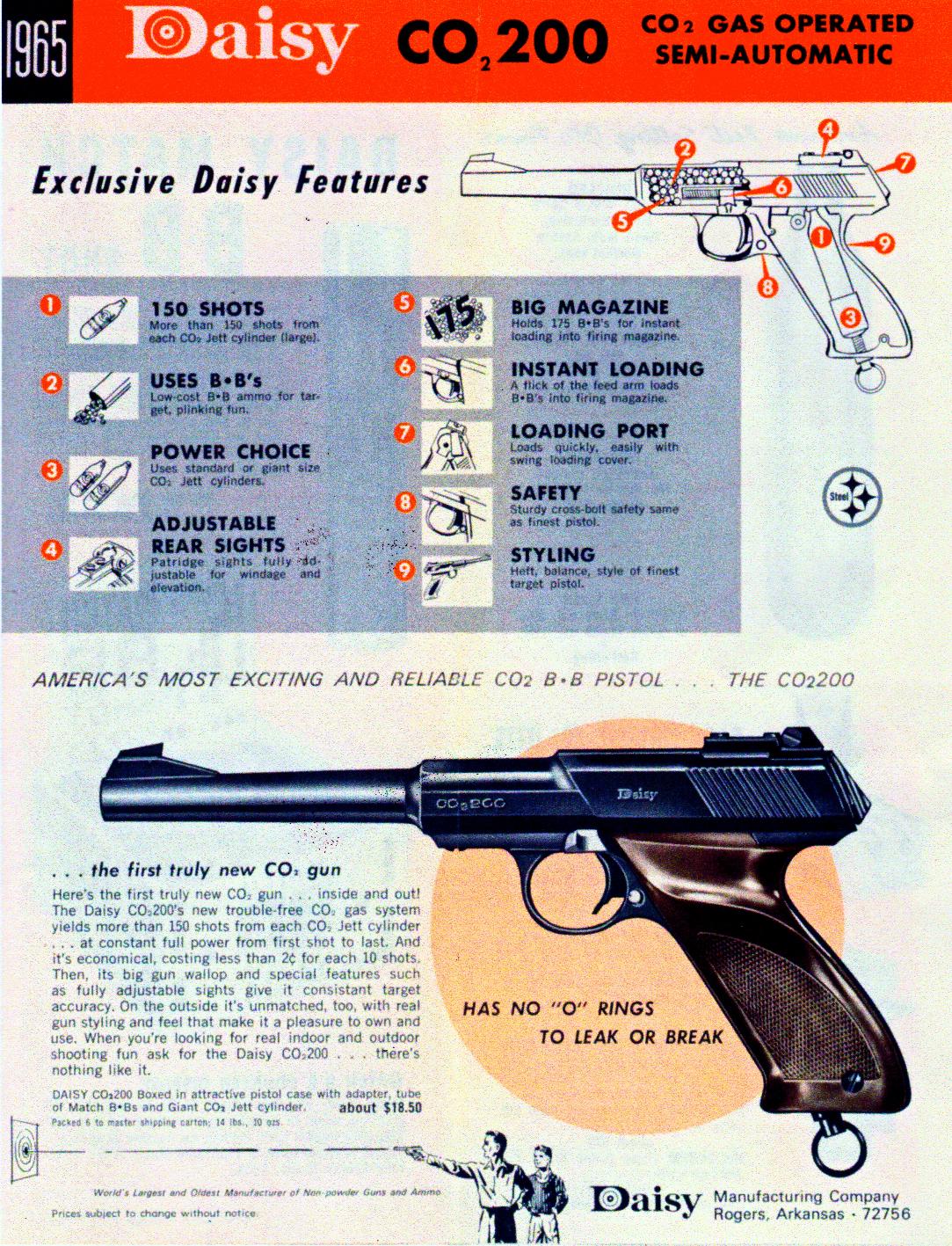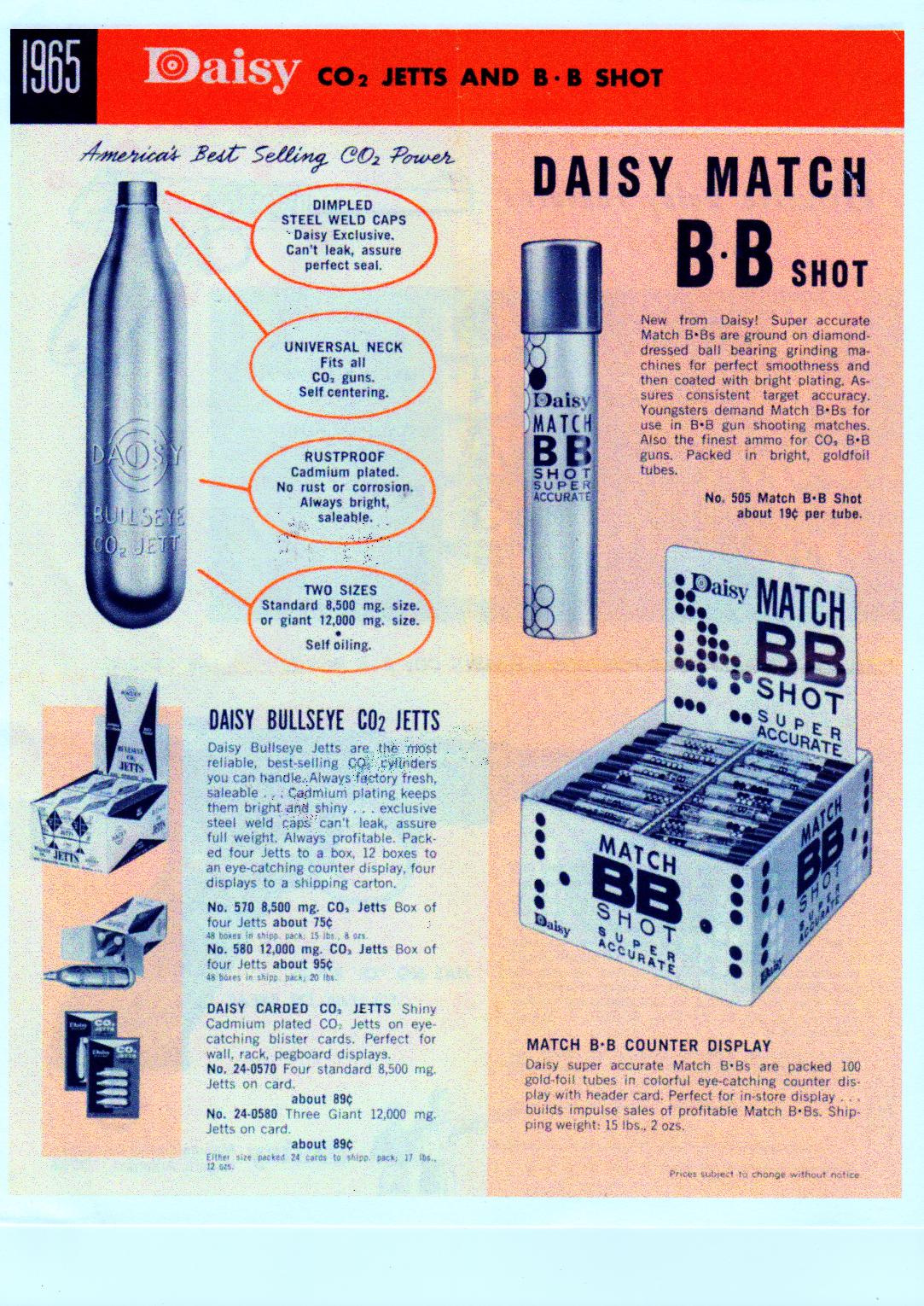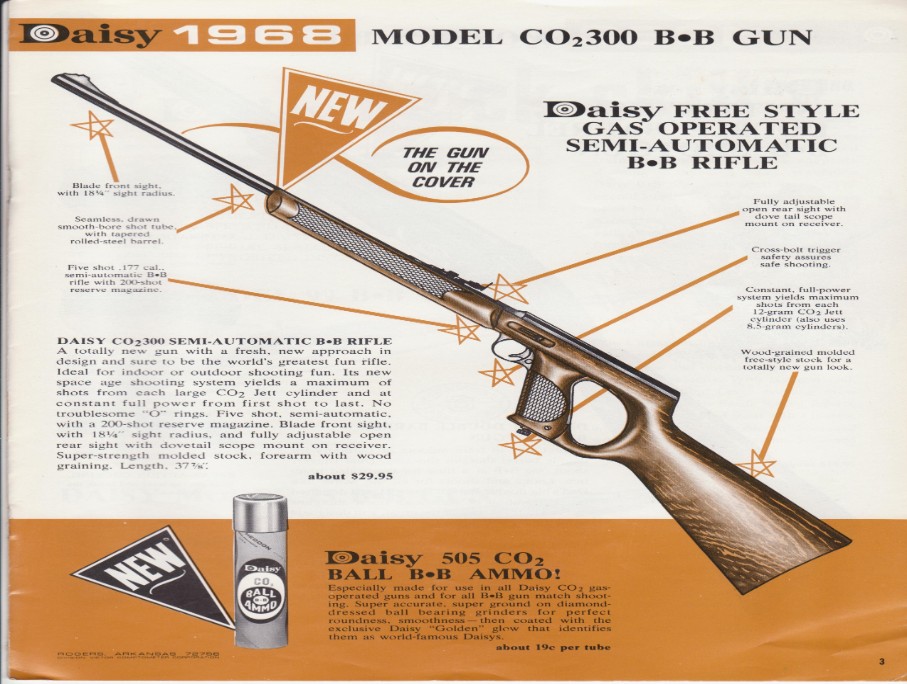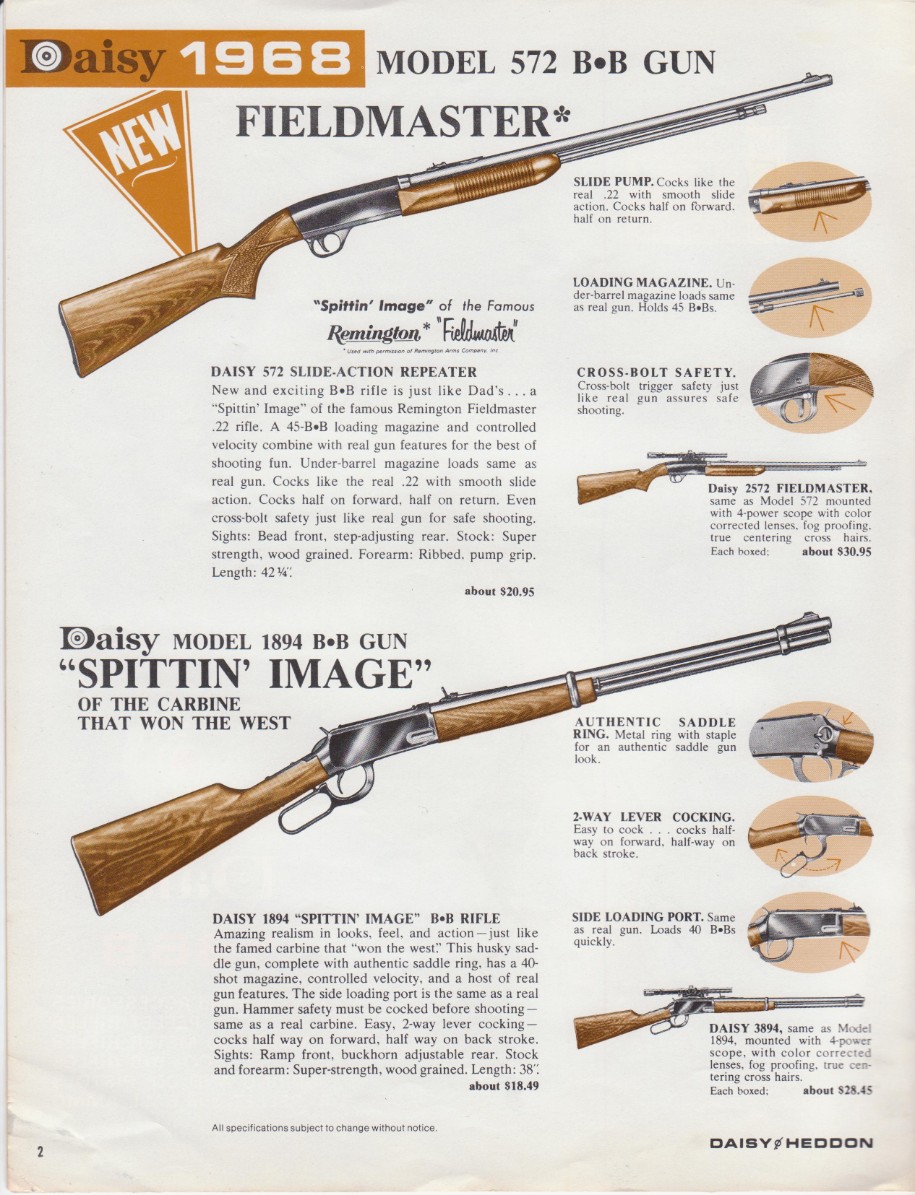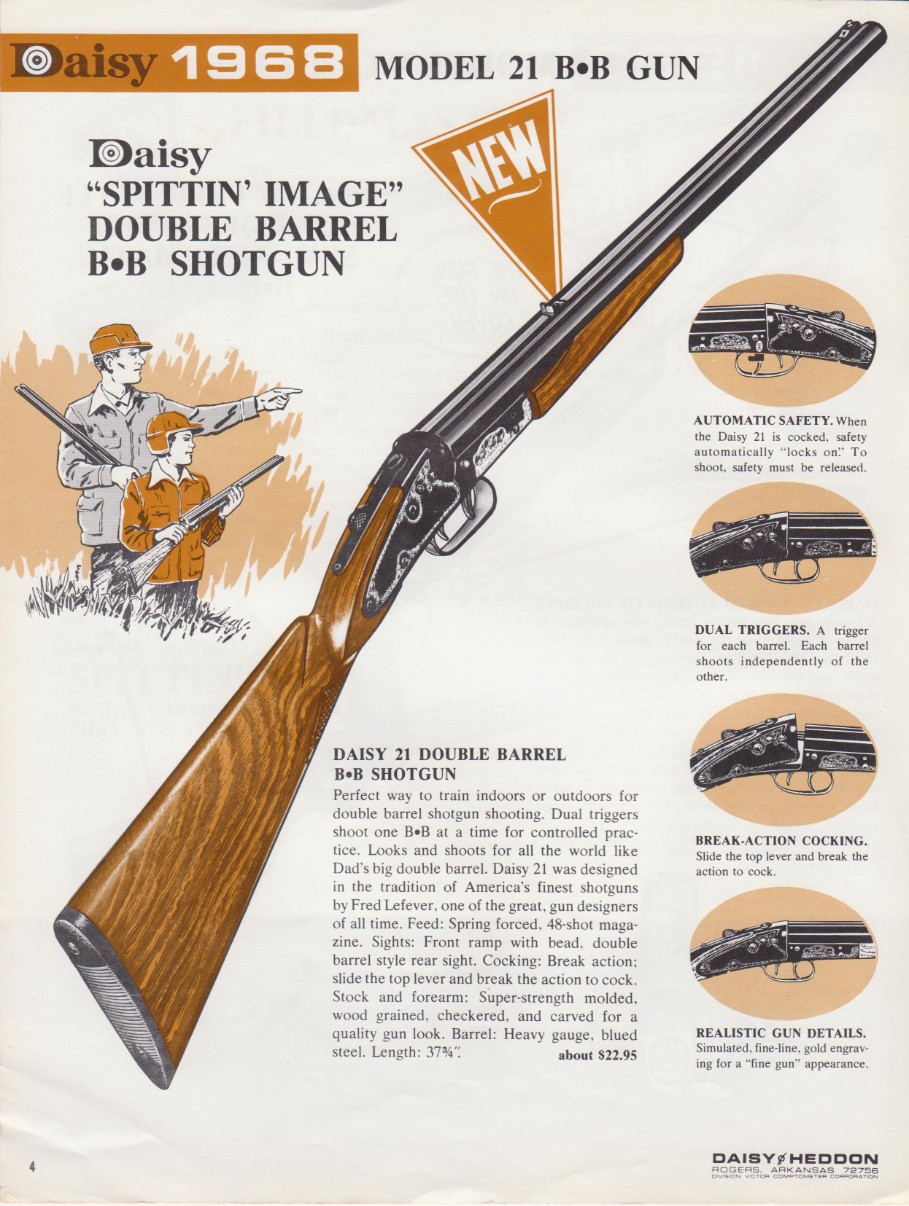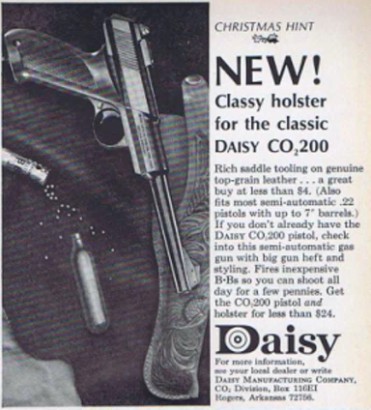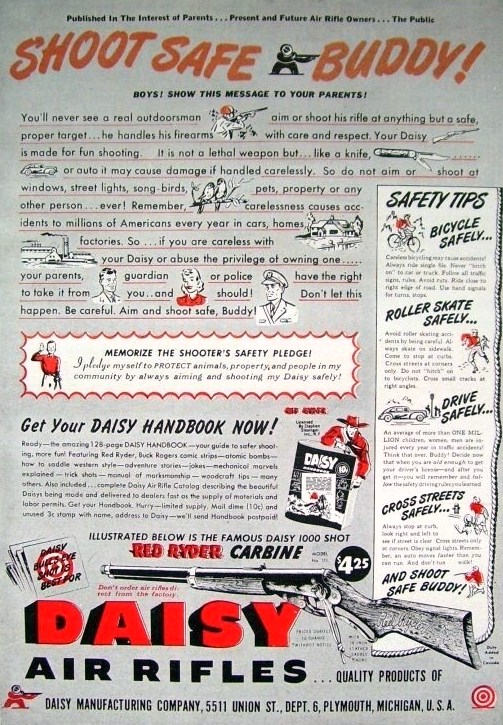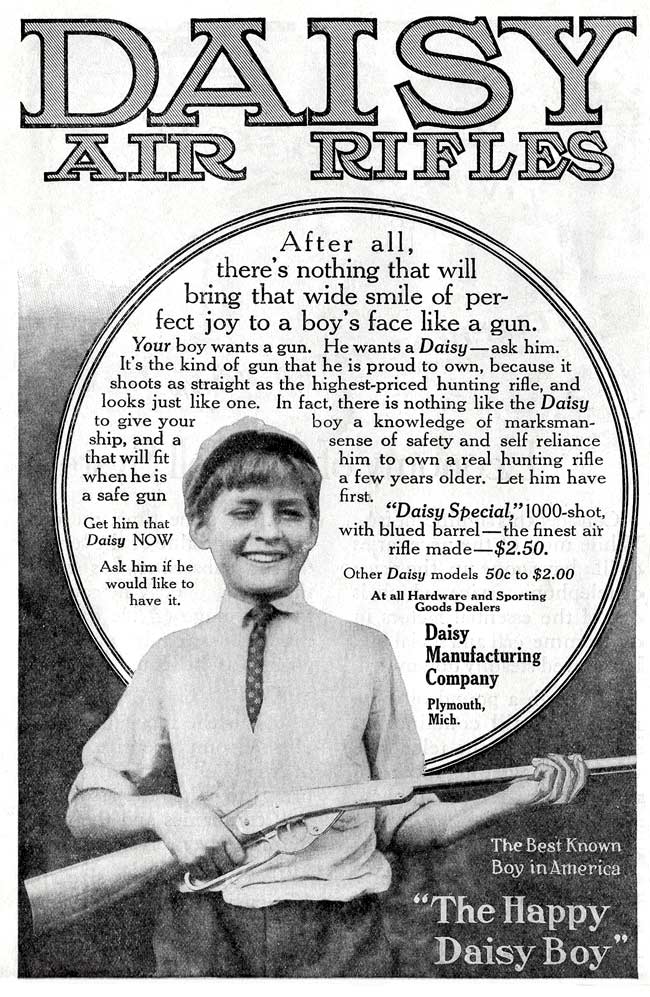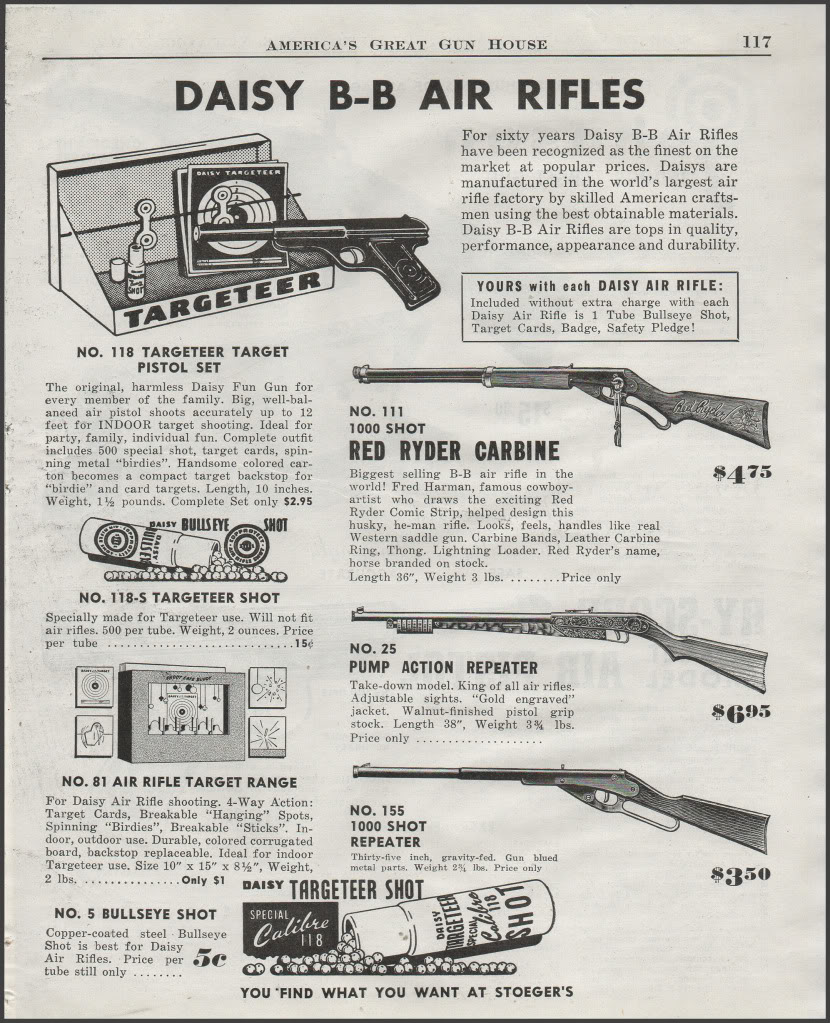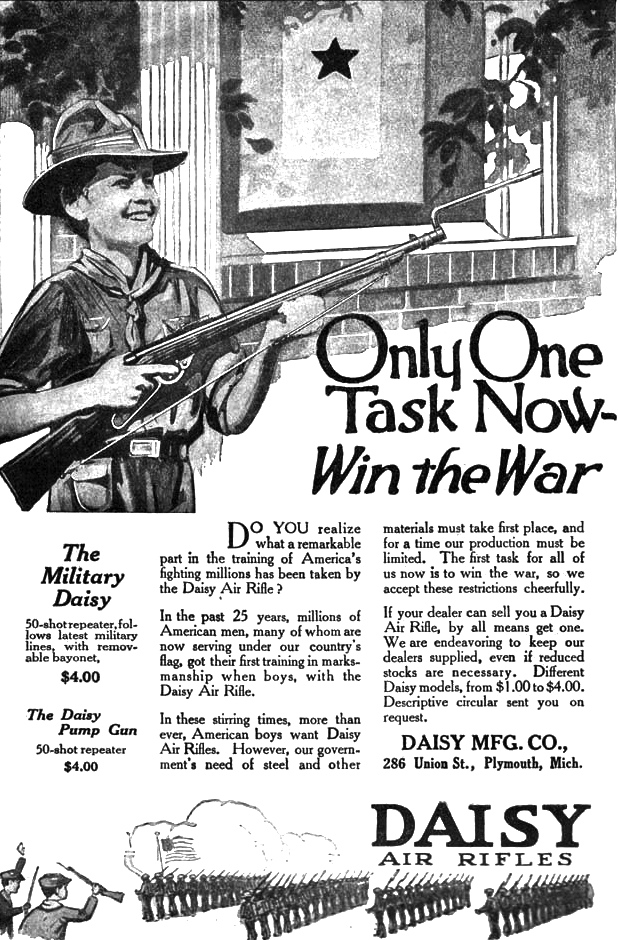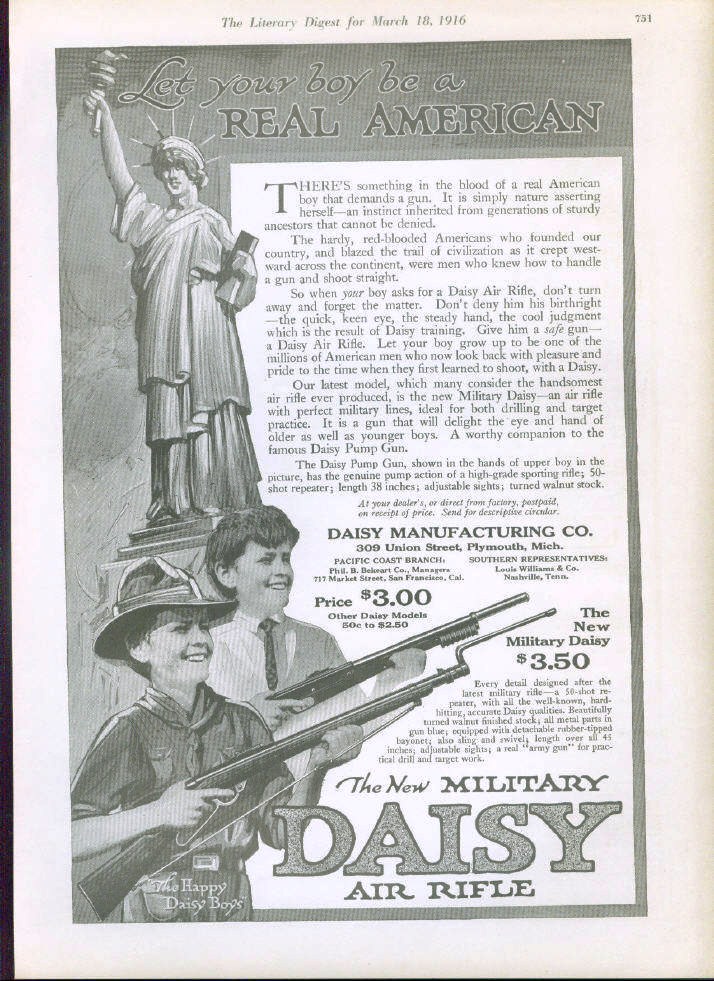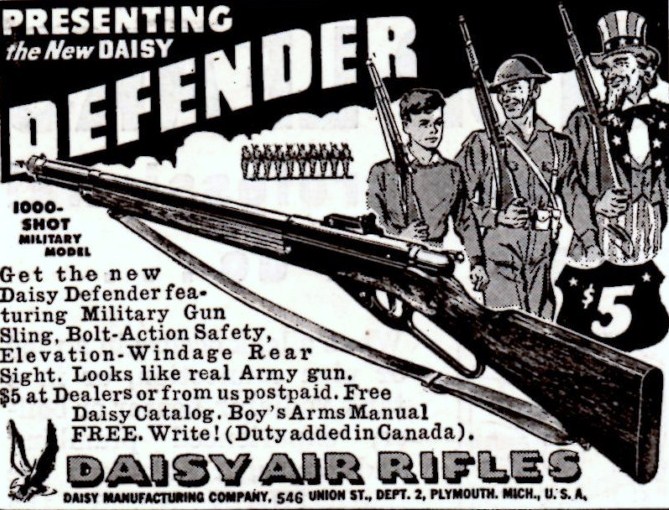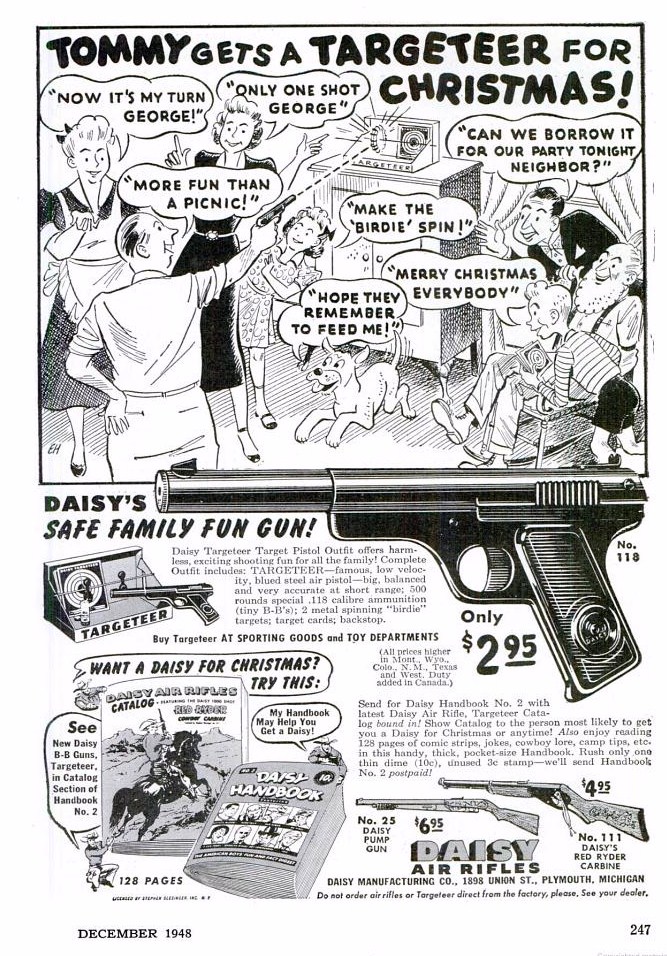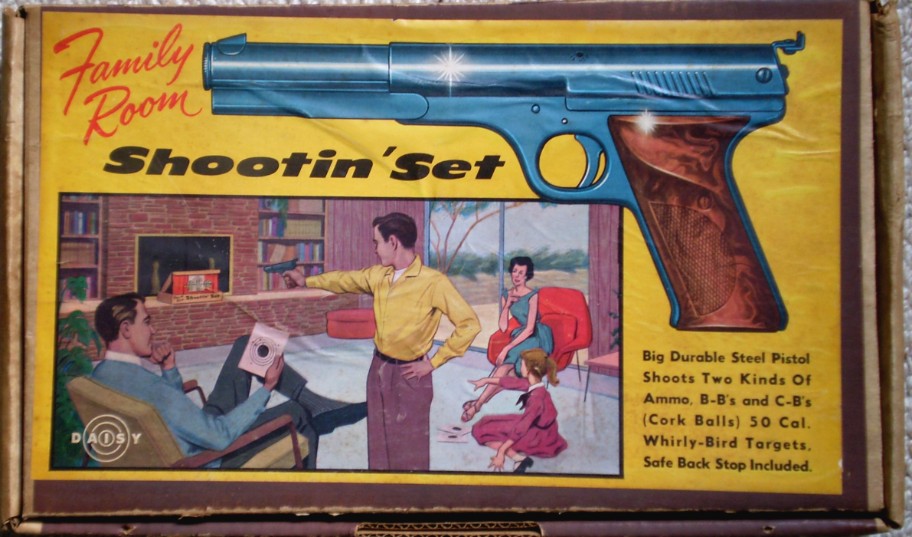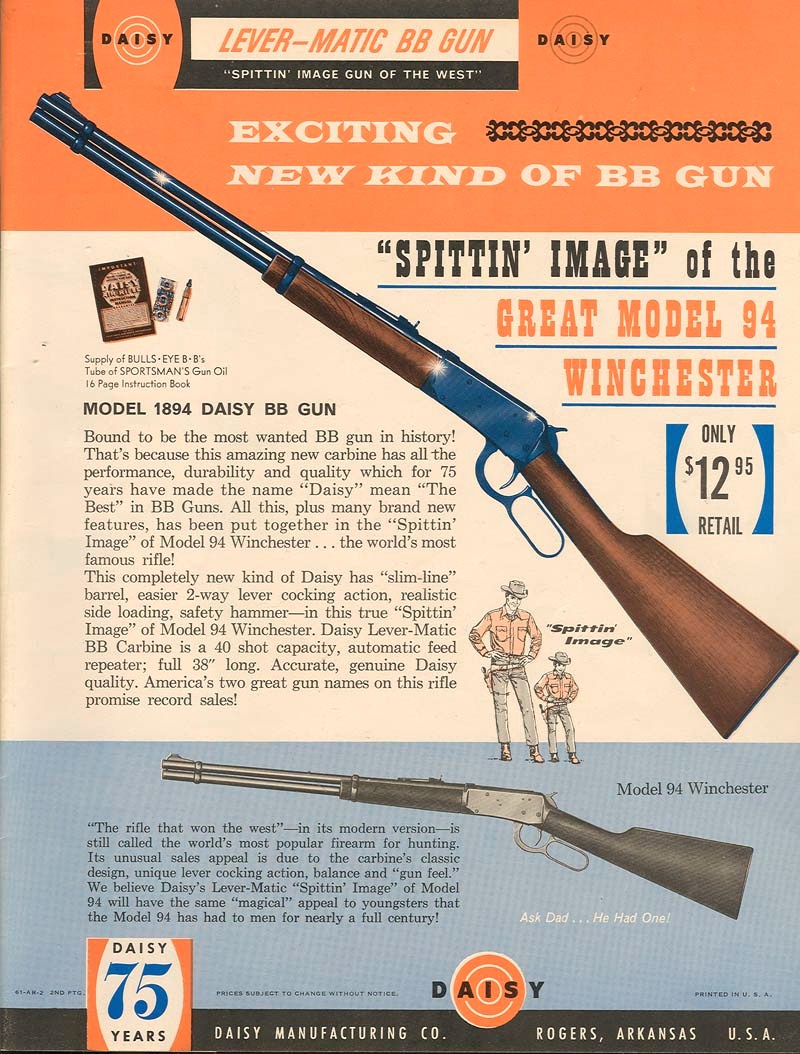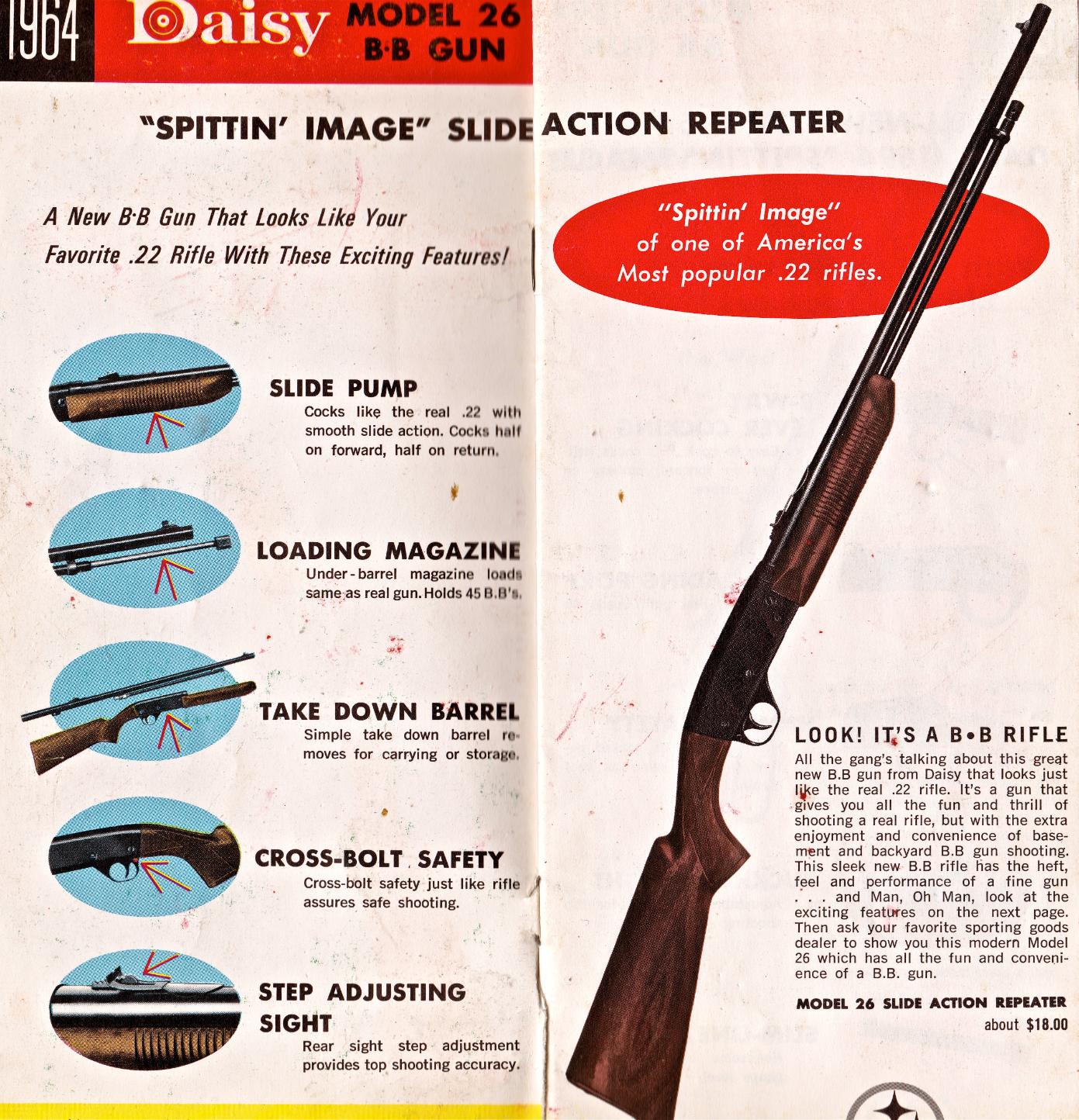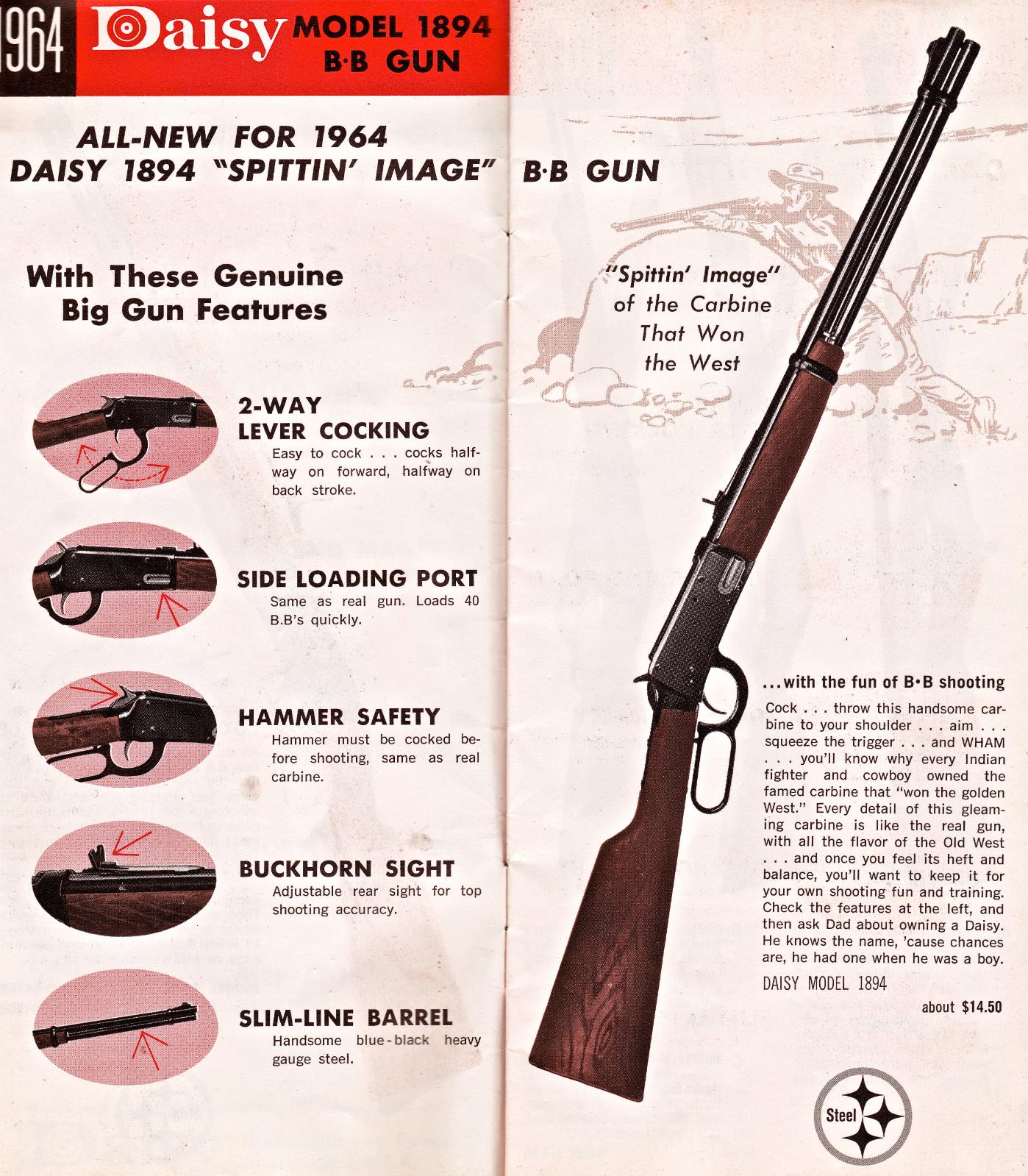 The Daisy Paper Popper! 1956