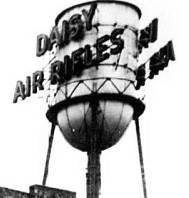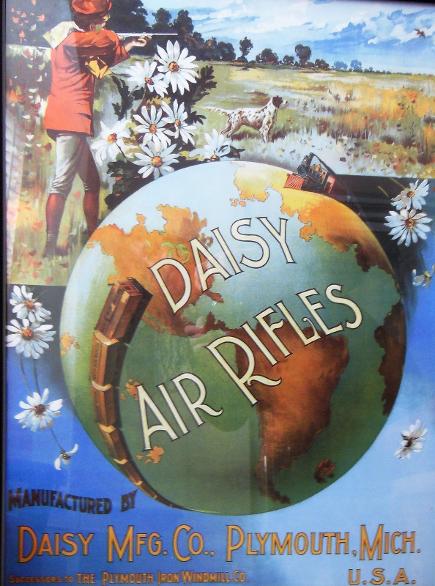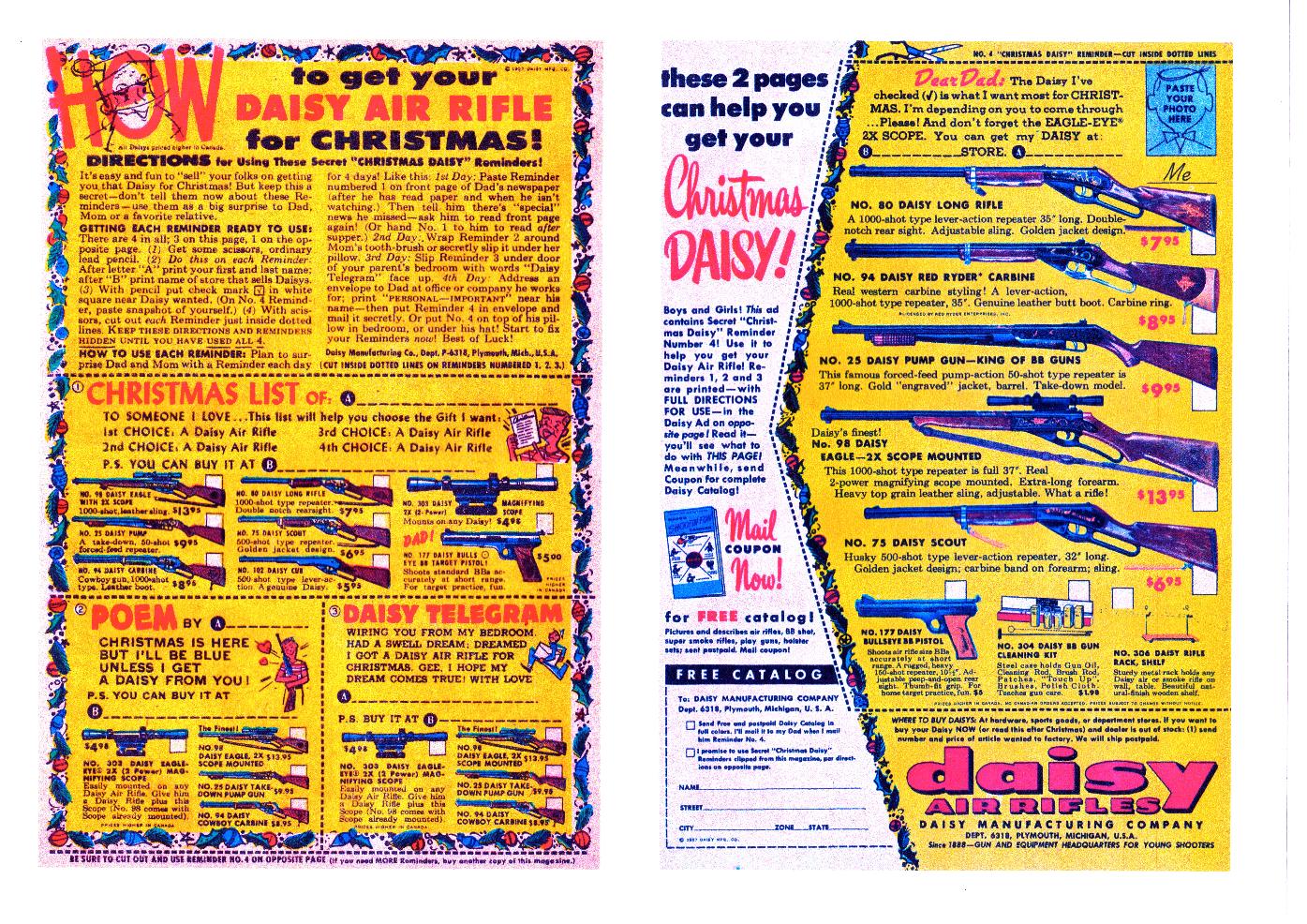 Maybe not in 2015 though..........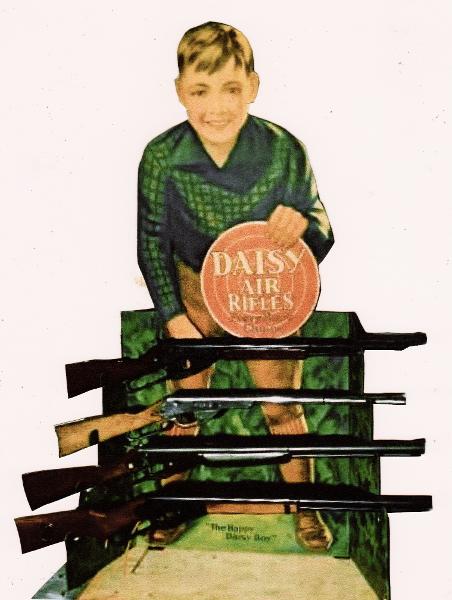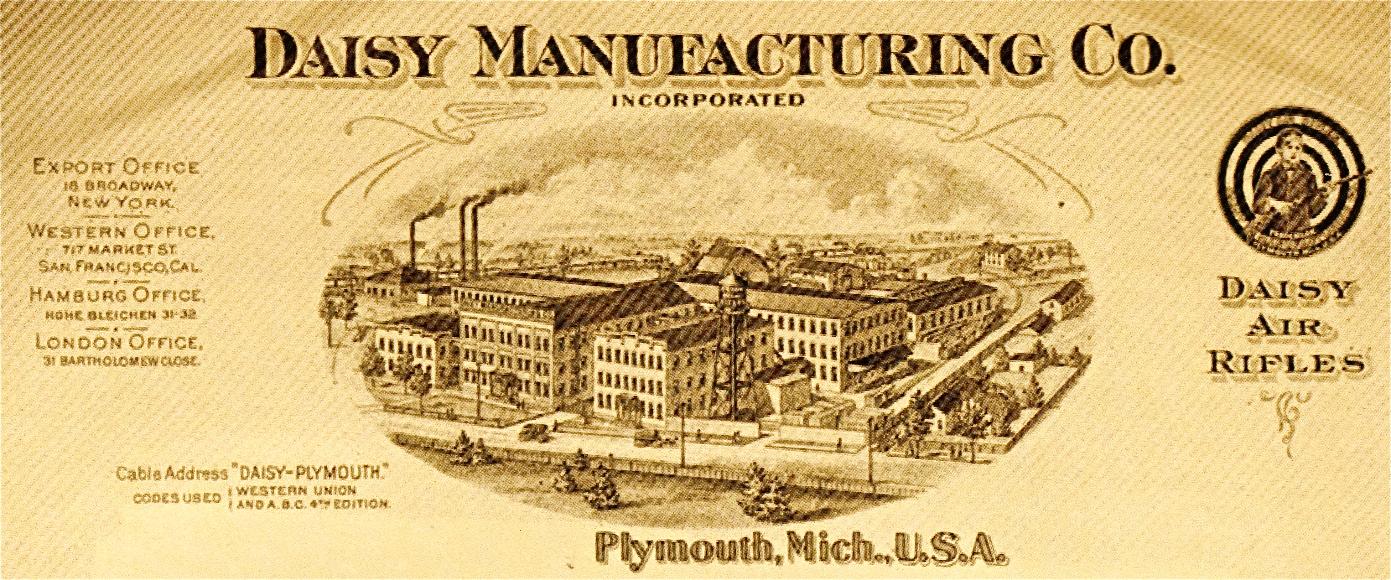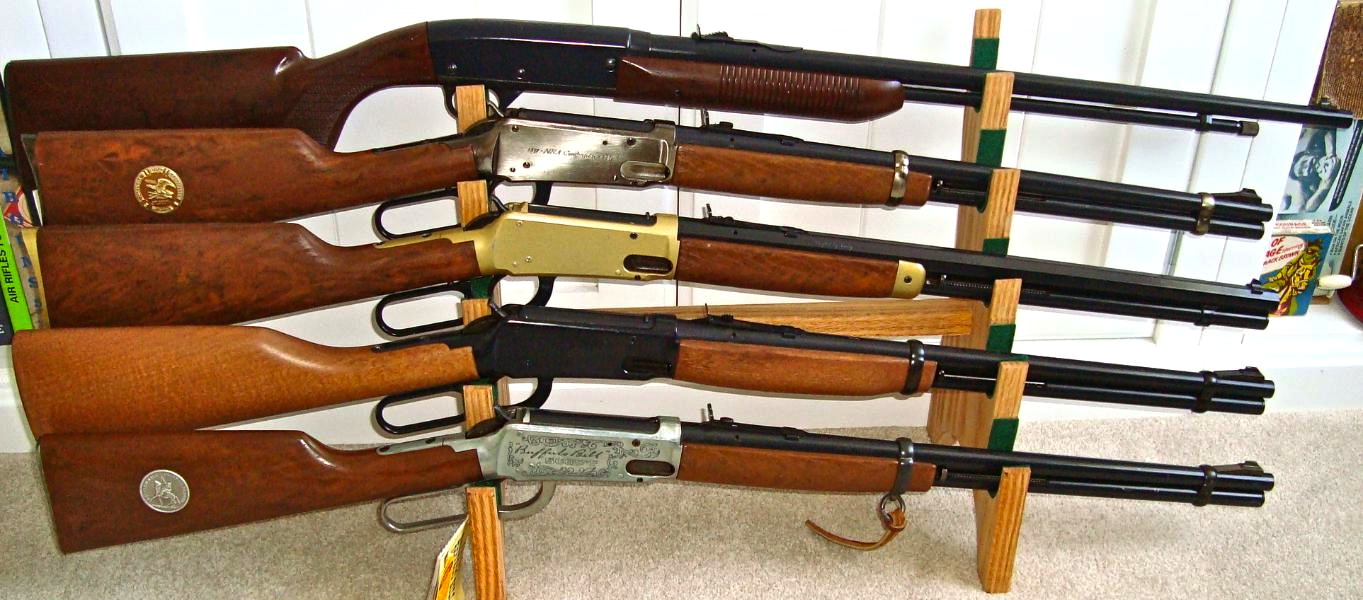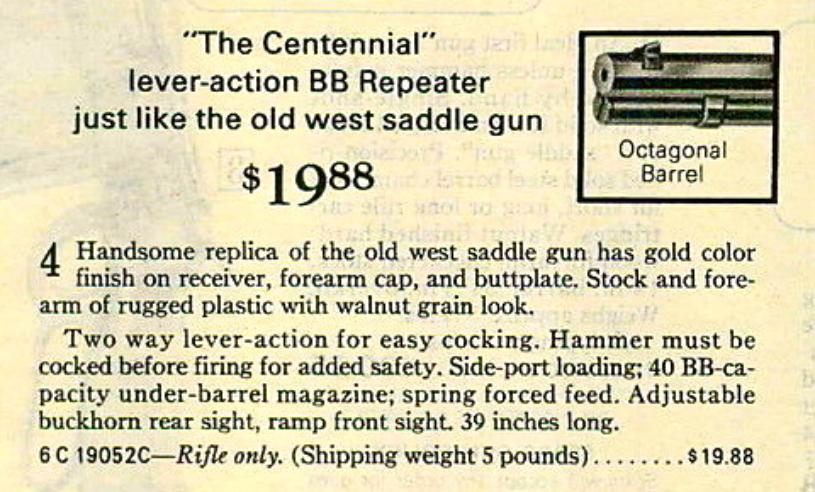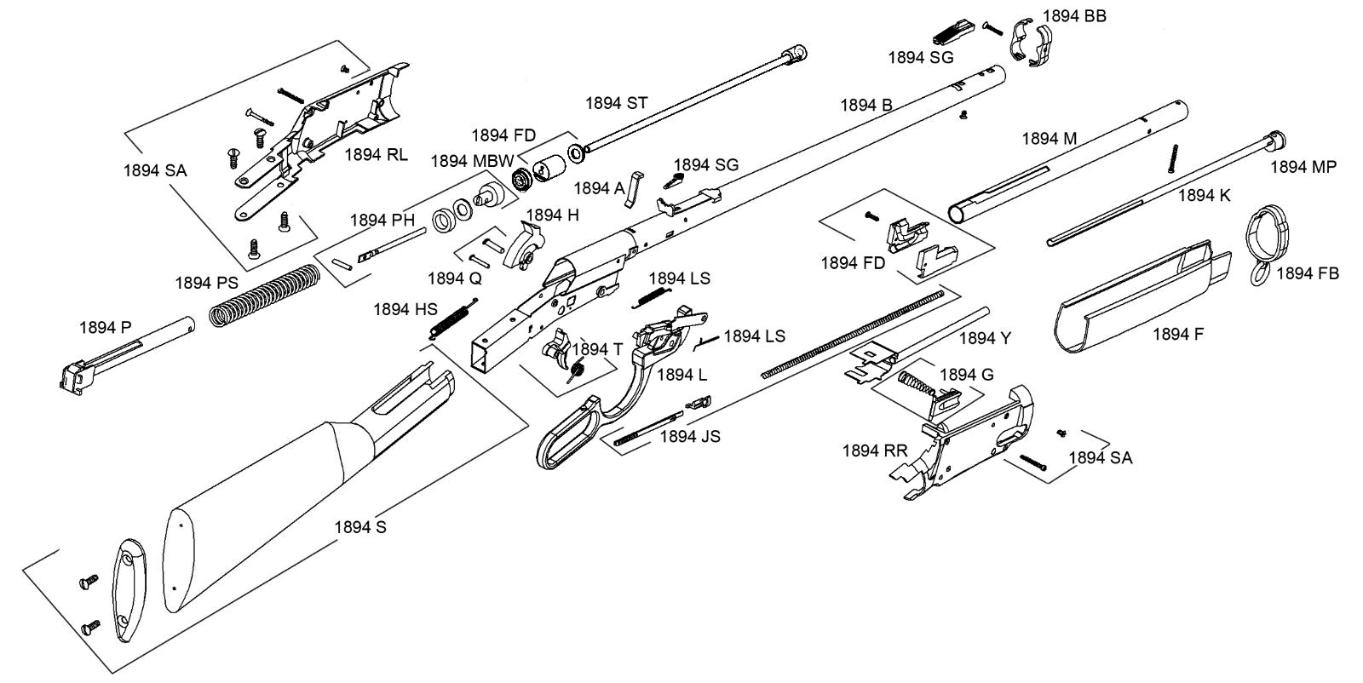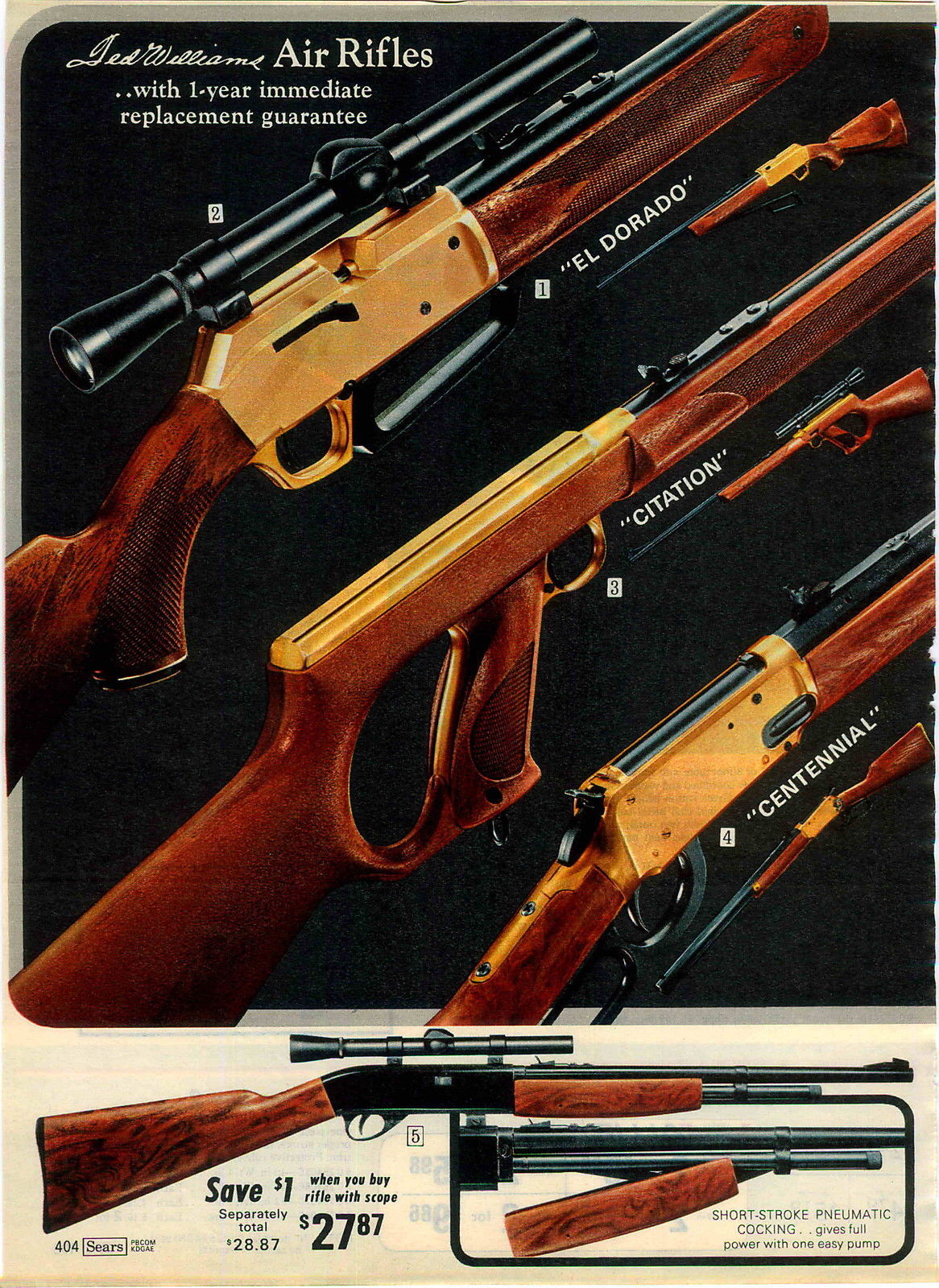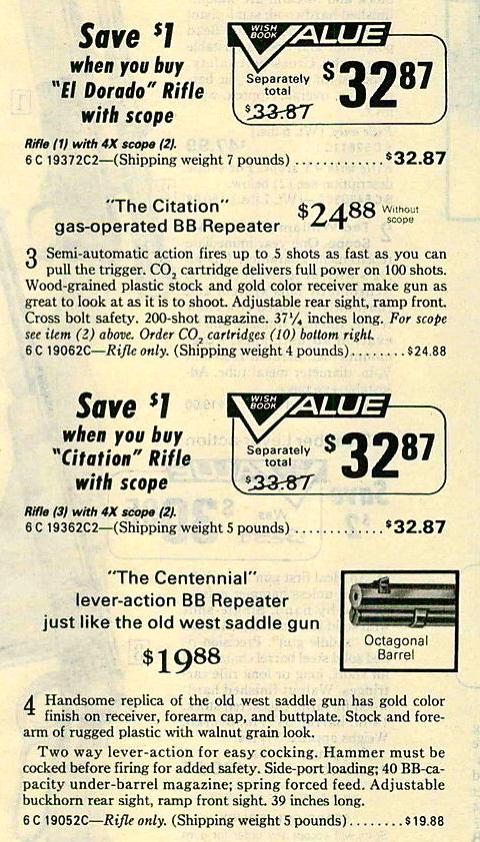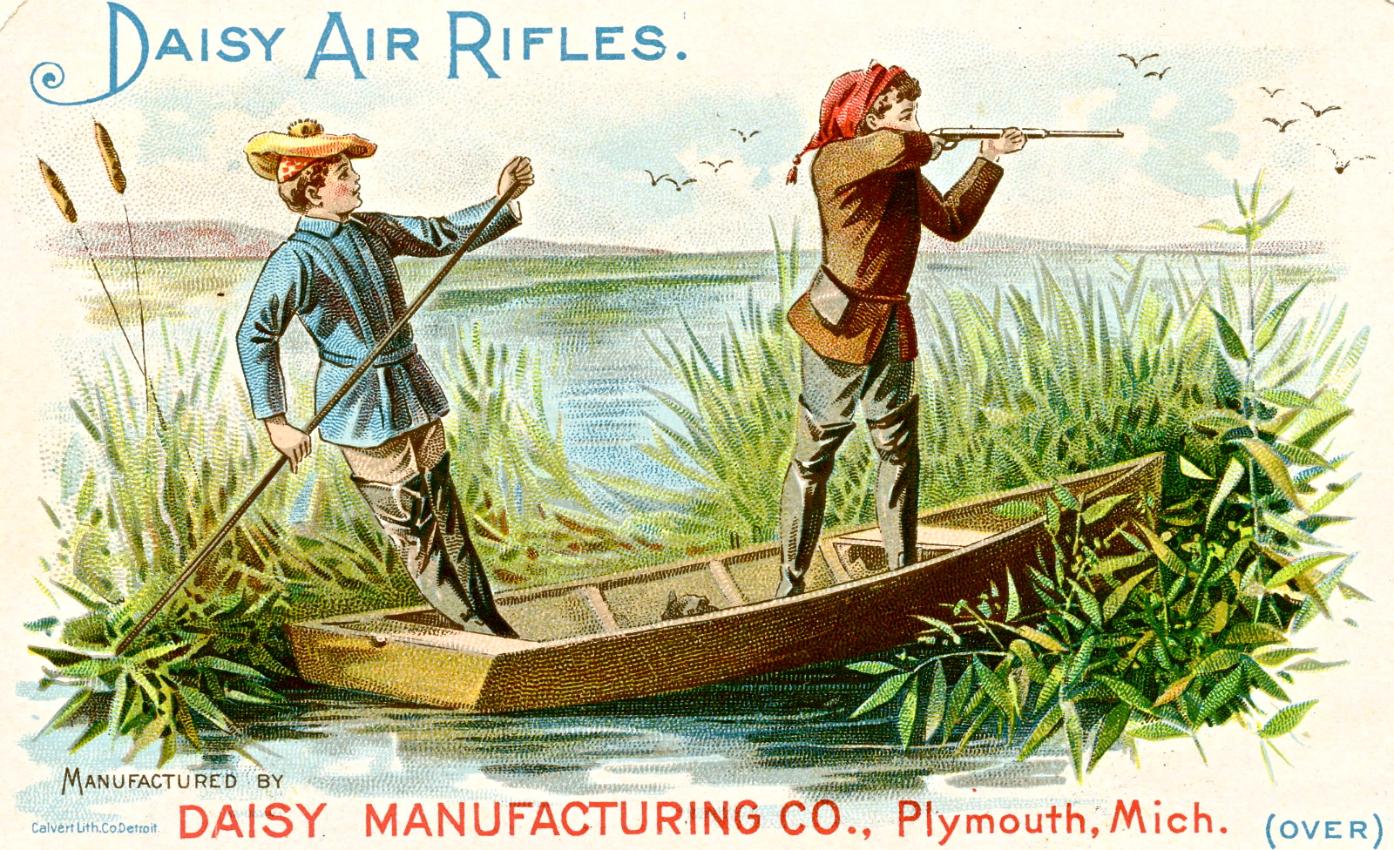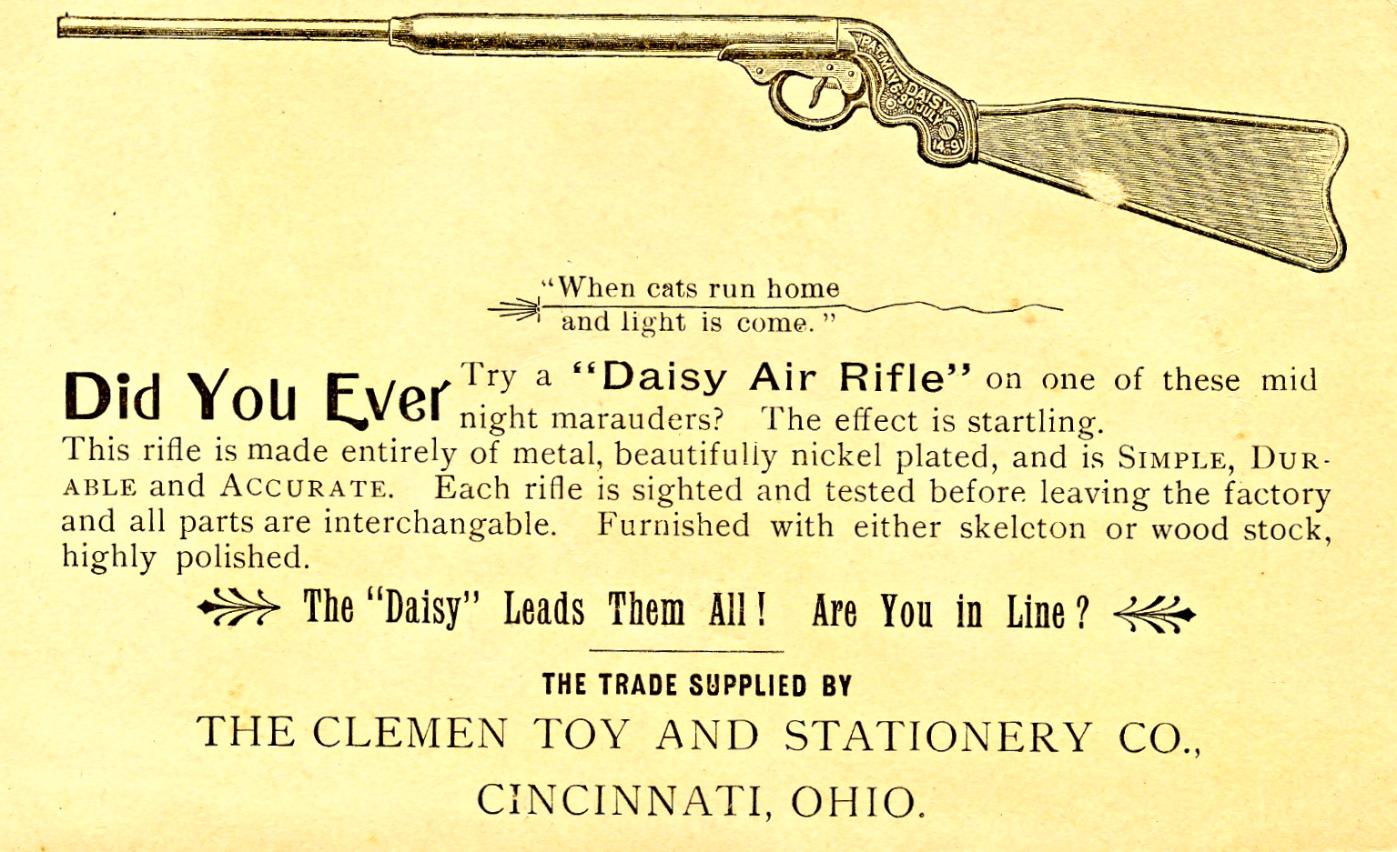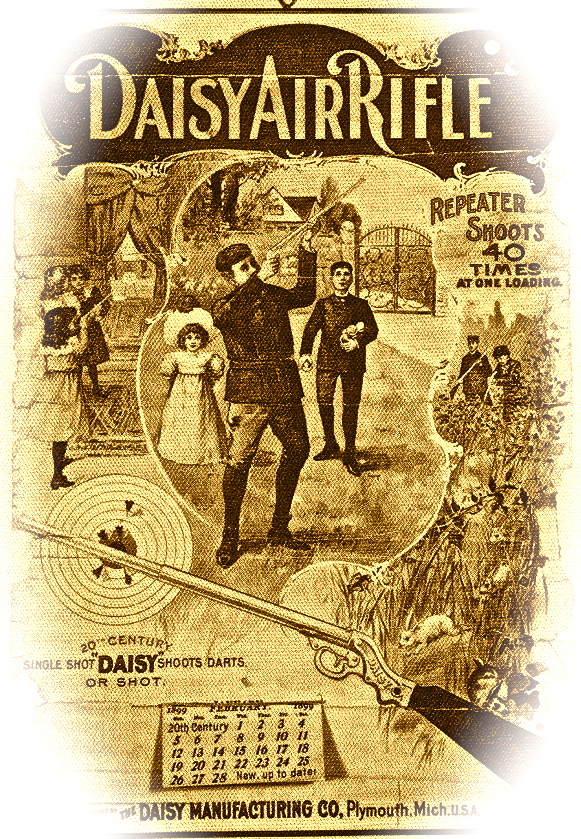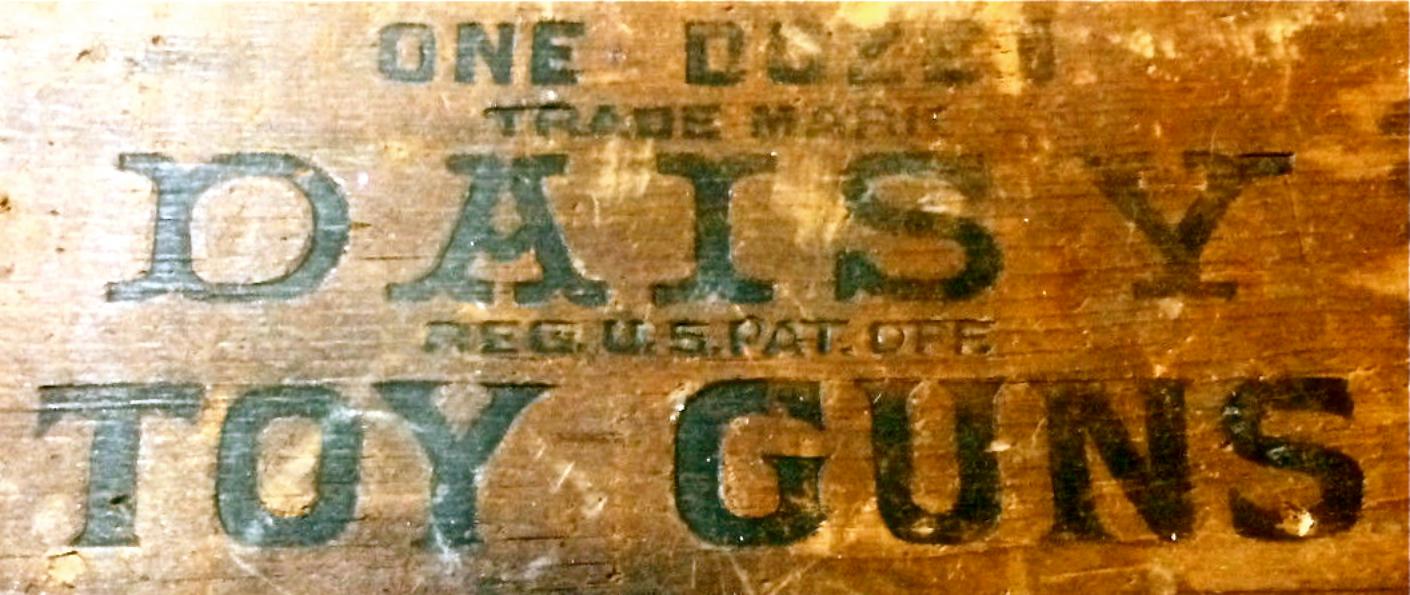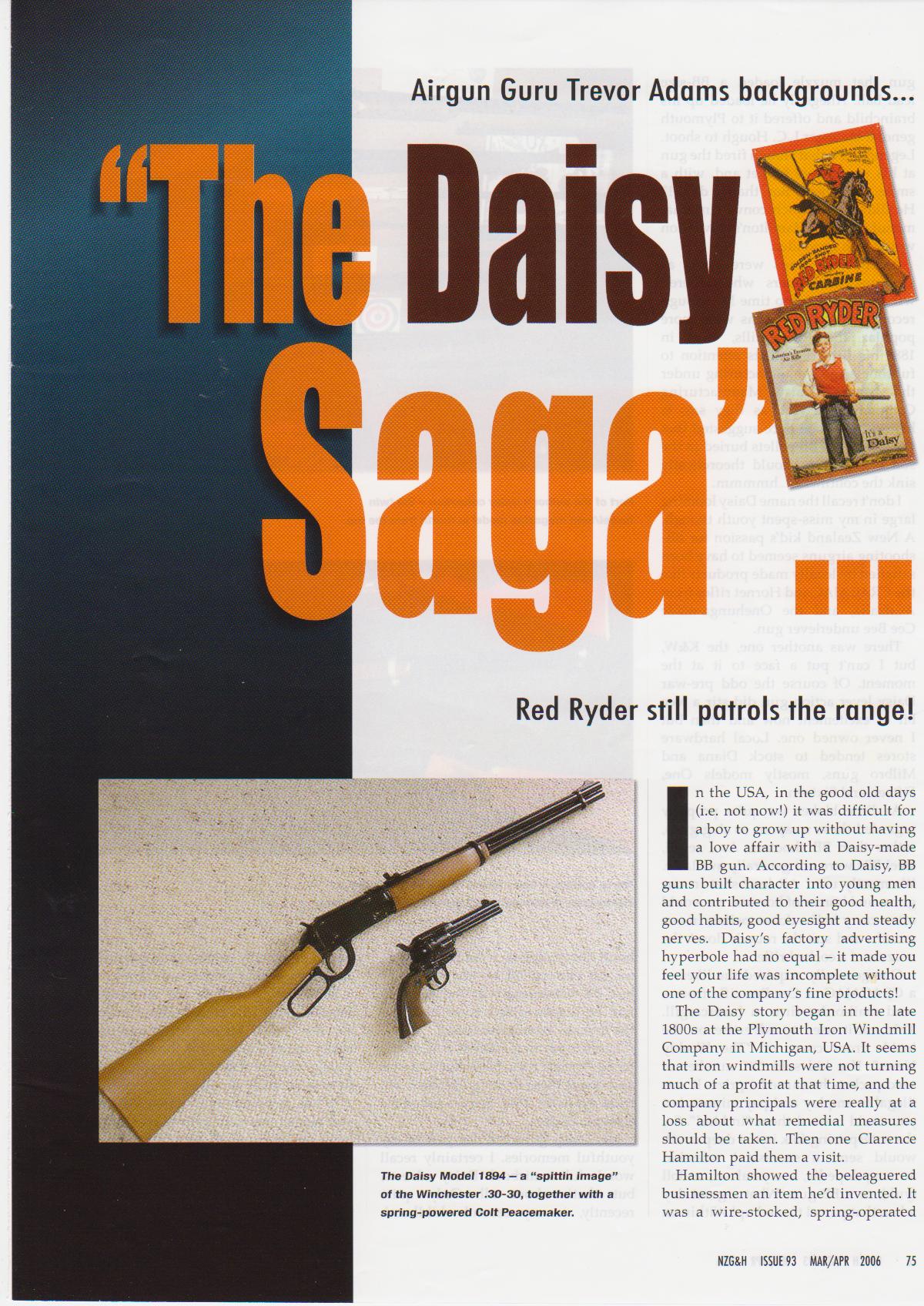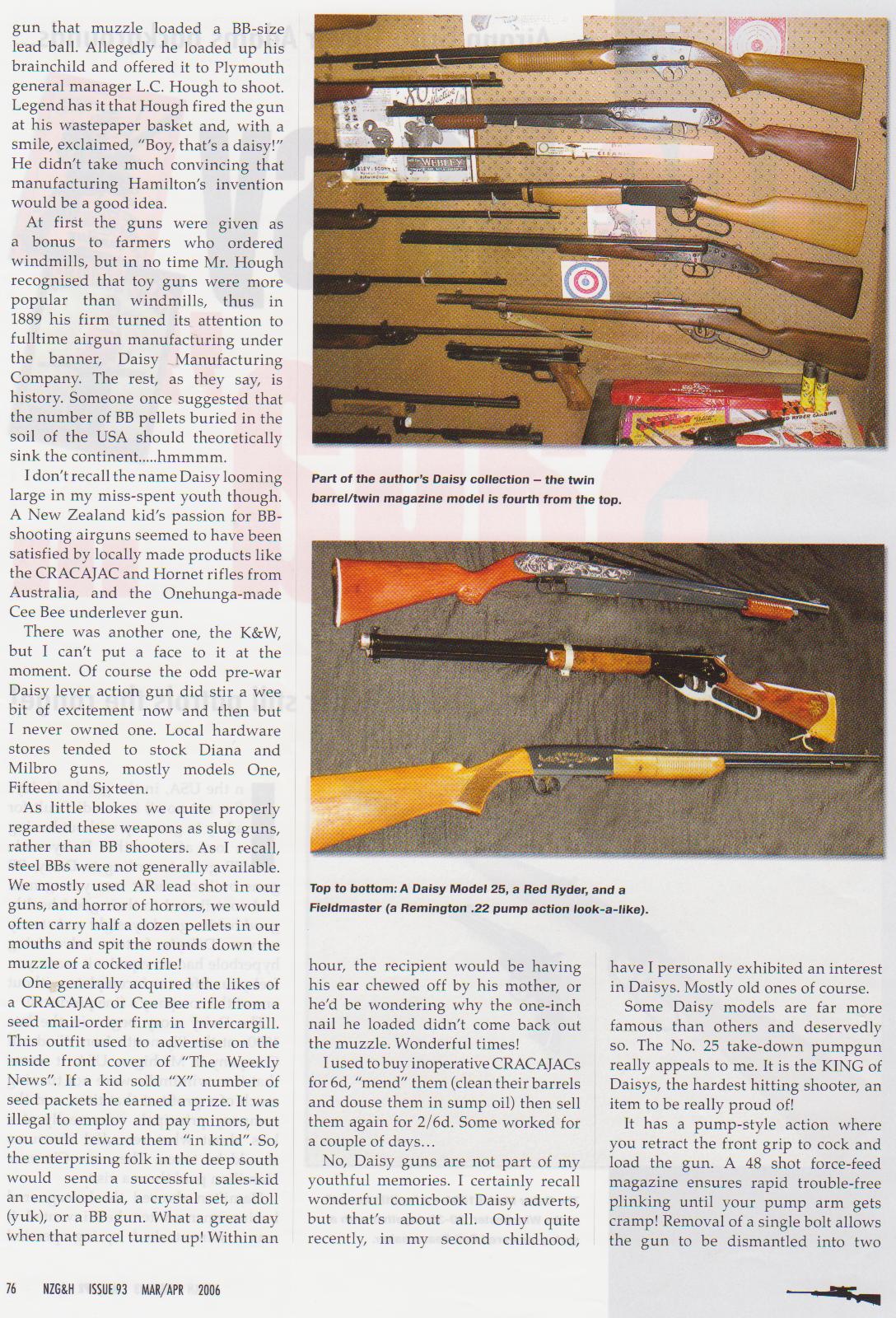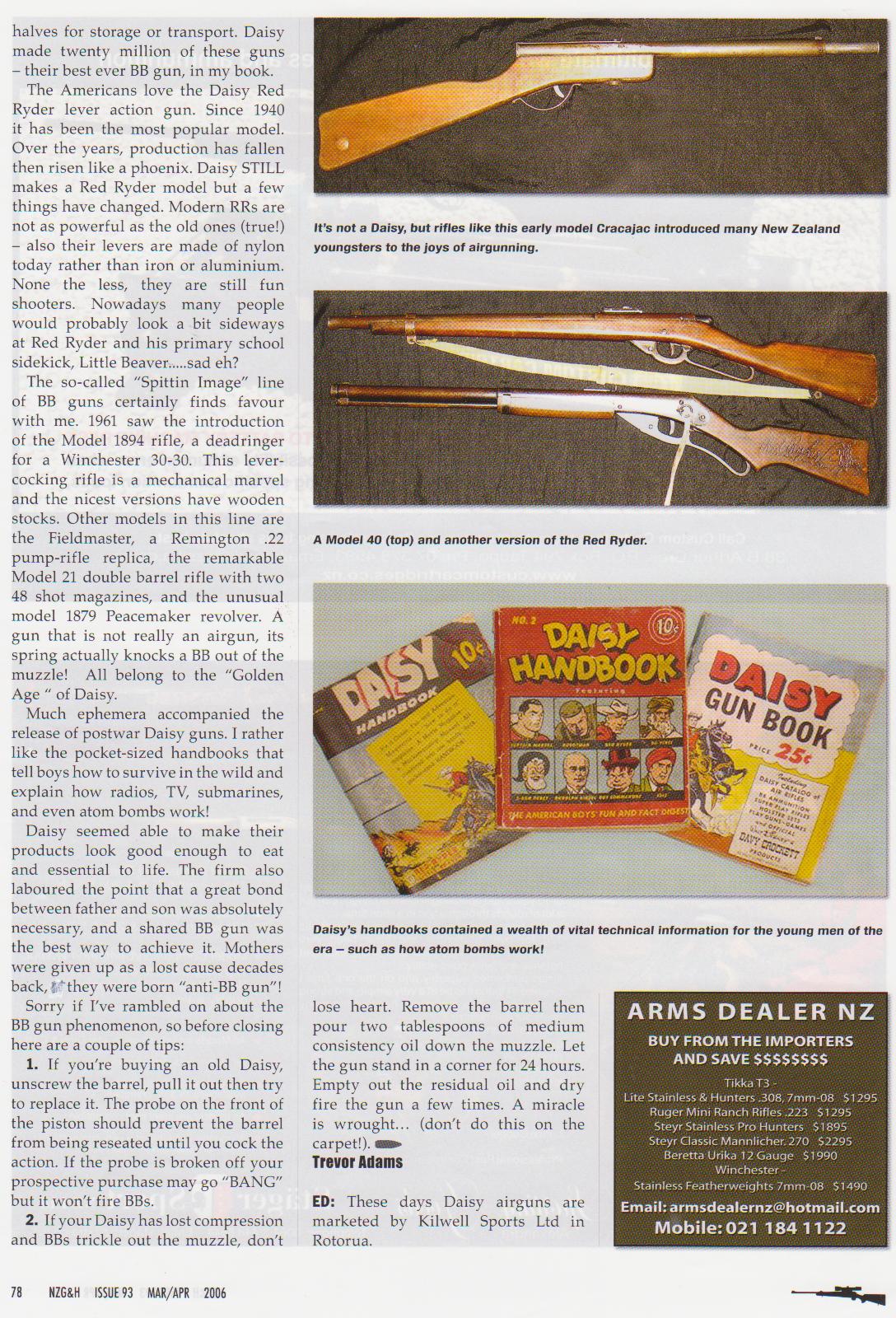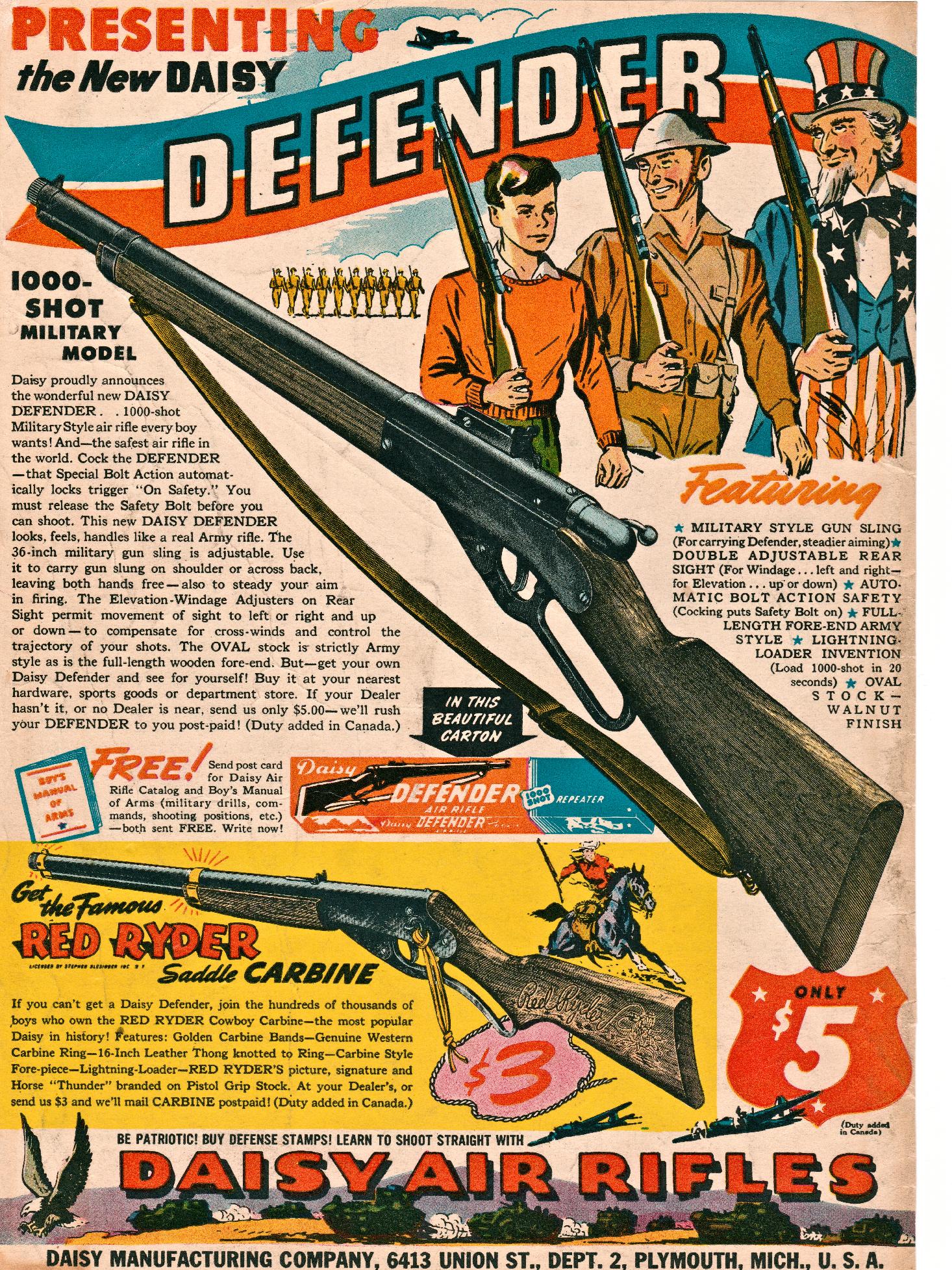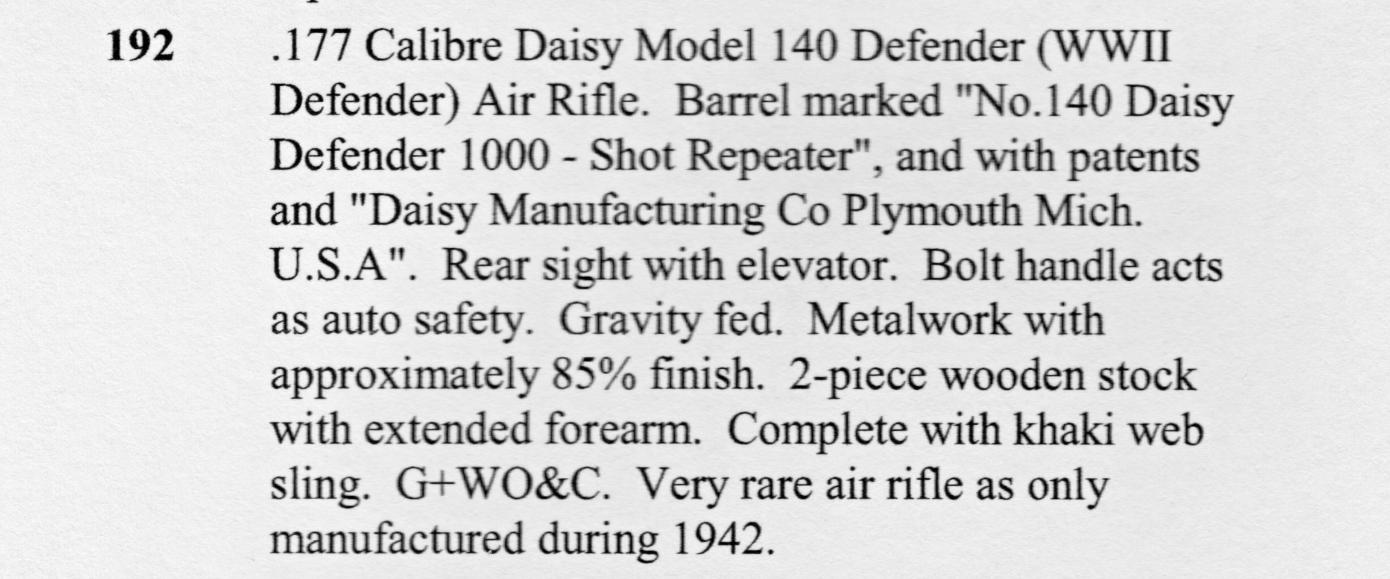 Very rare Daisy Model 140 Defender BB gun. Daisy only produced the Model 140 for a few months in 1942, production was stopped because of the war. .Around 28,000 rifles made.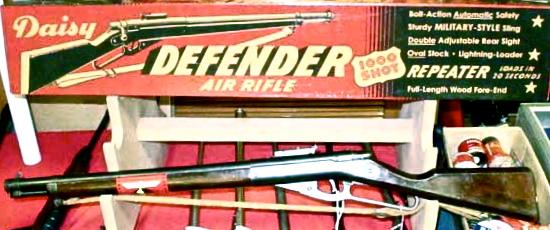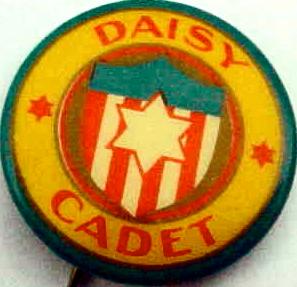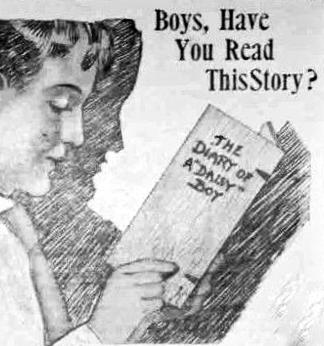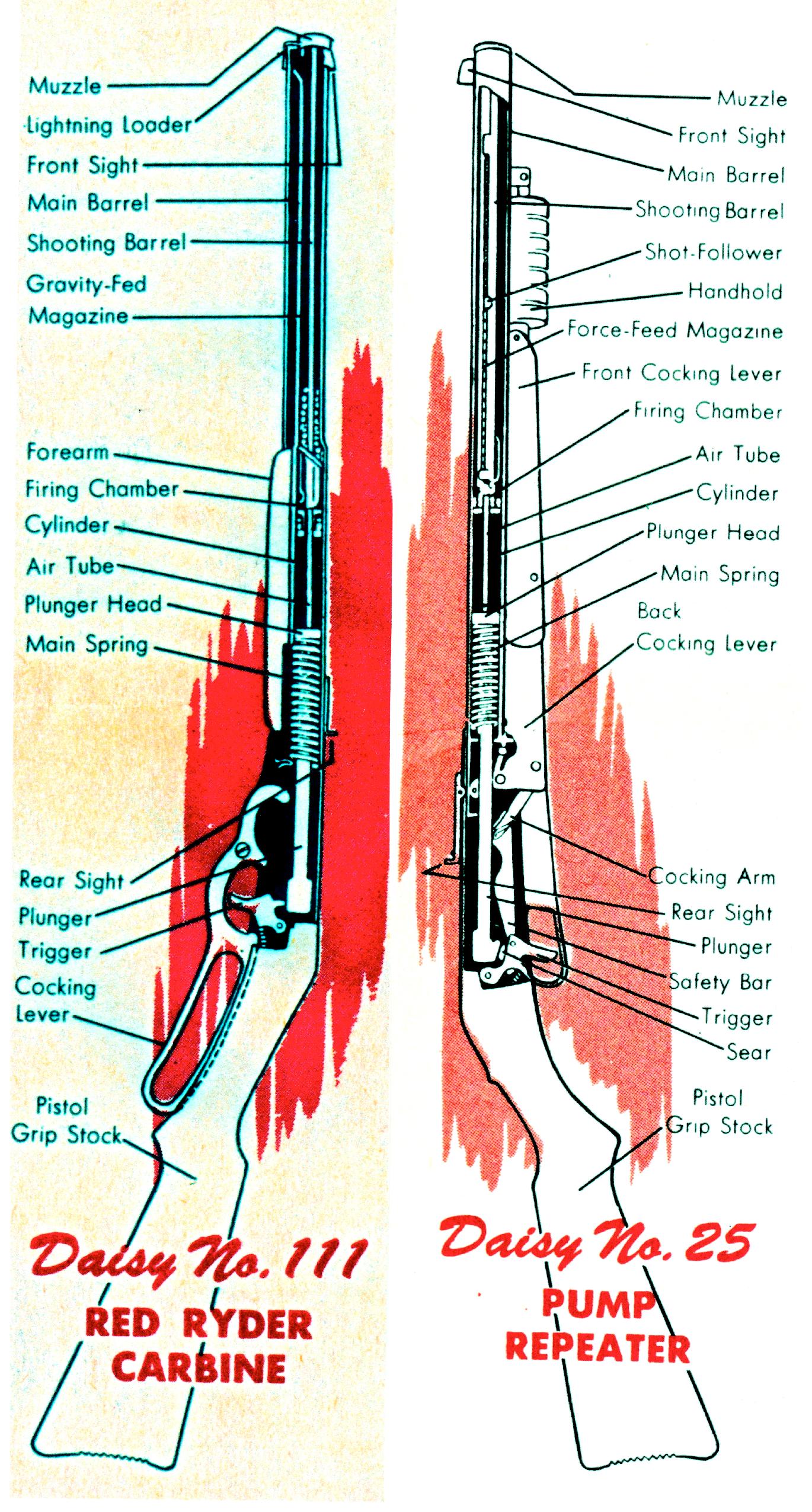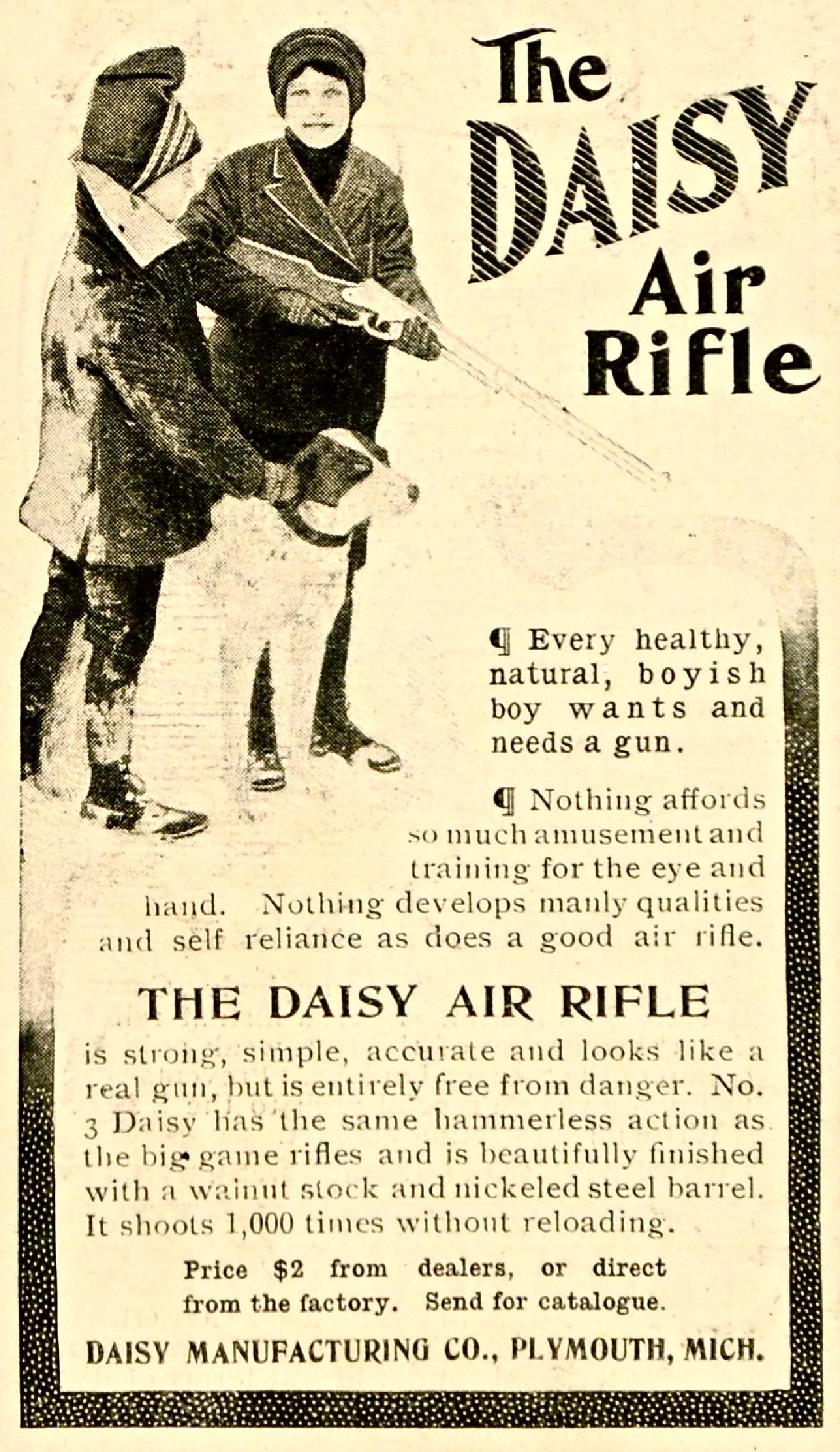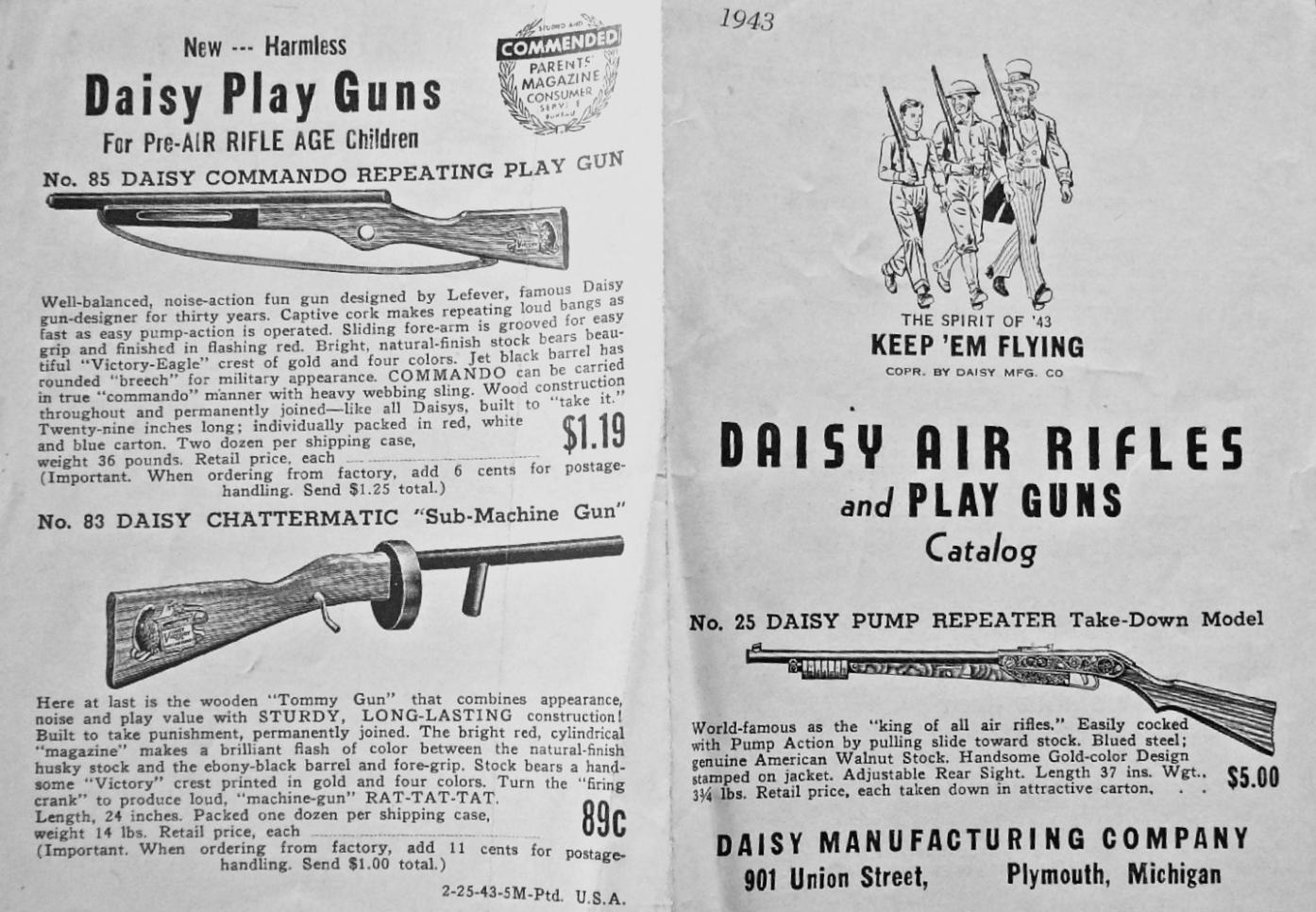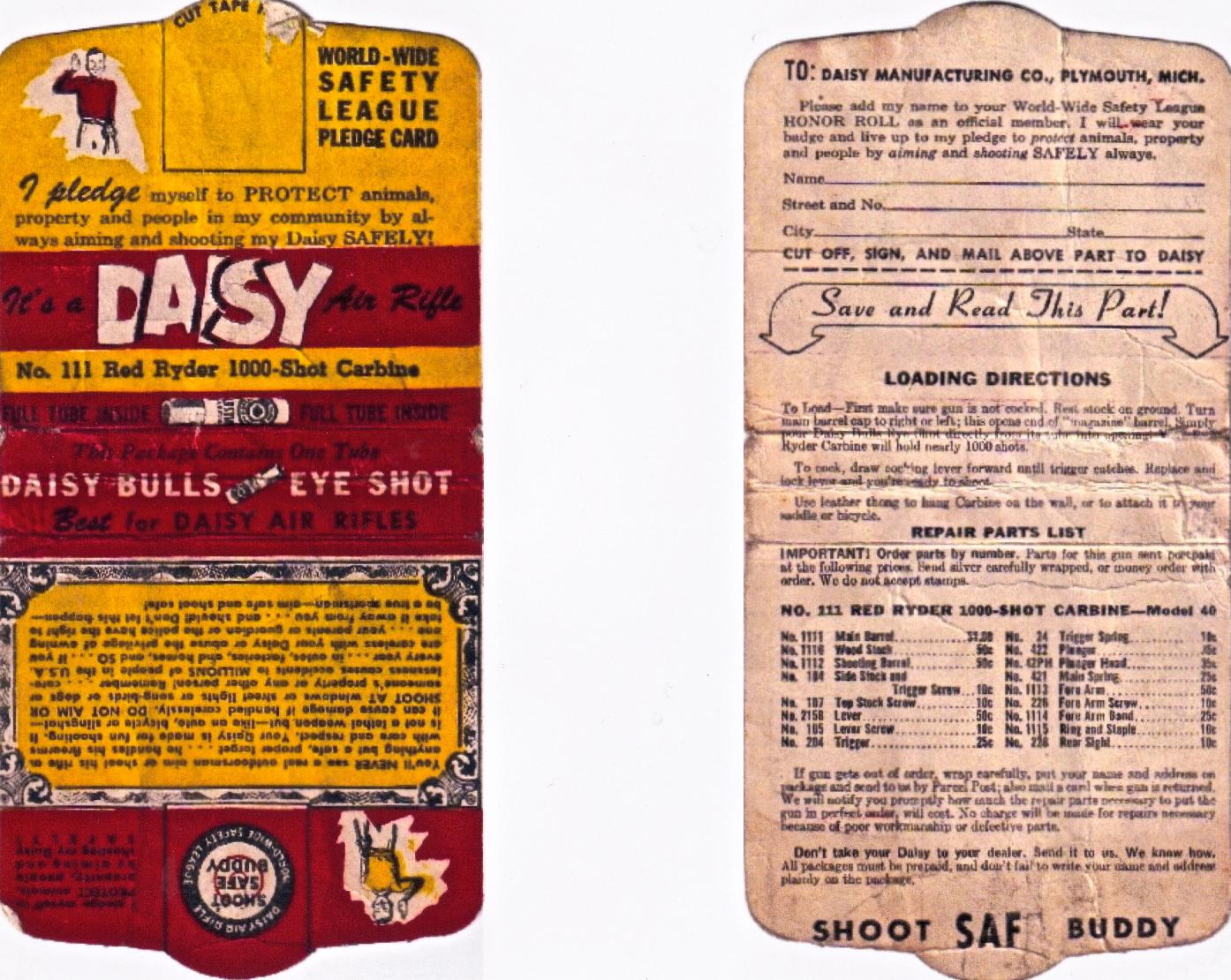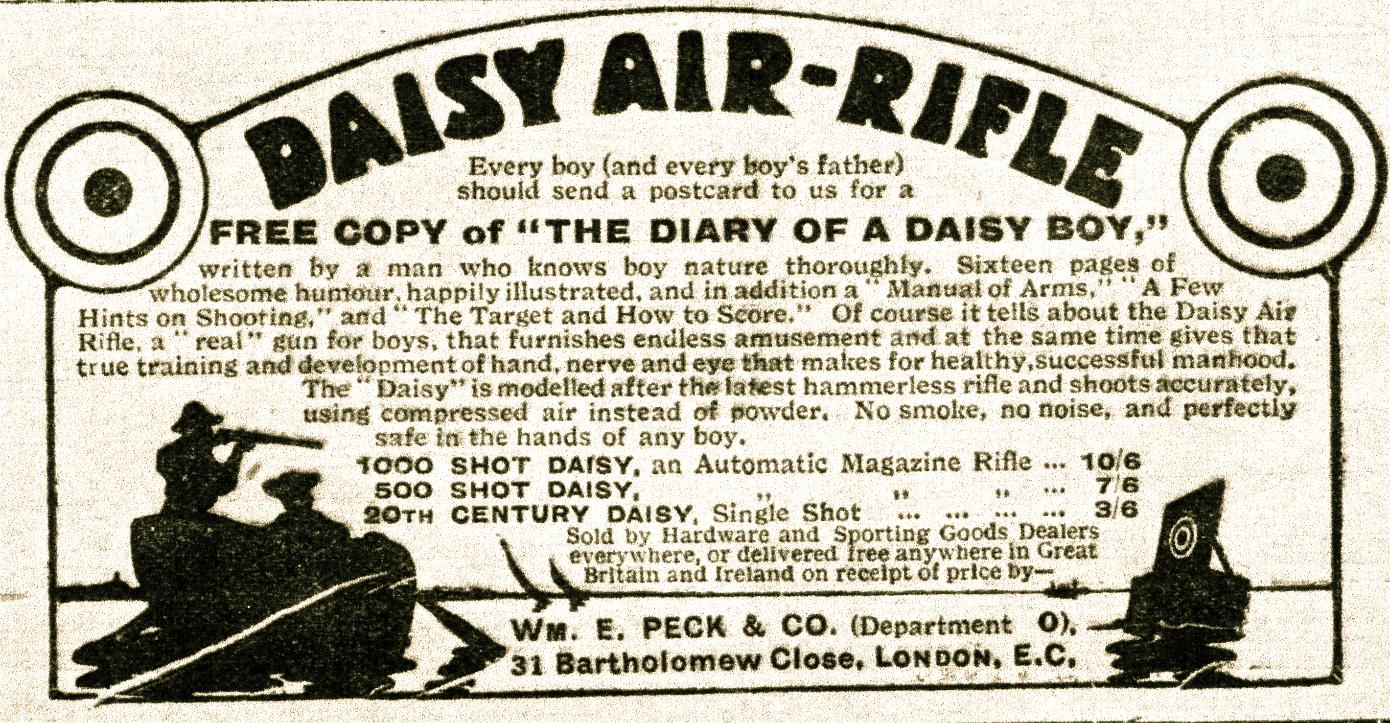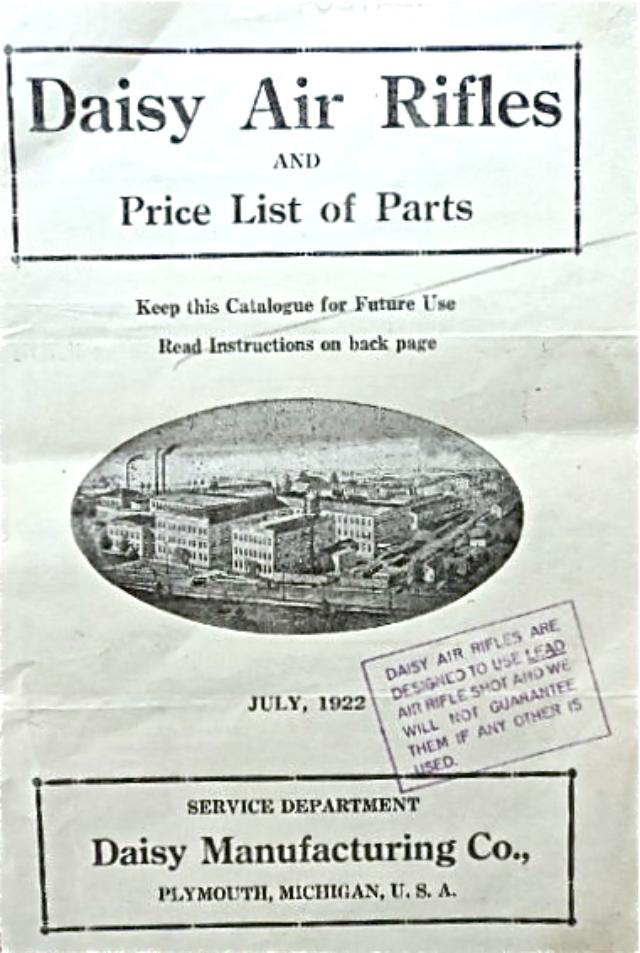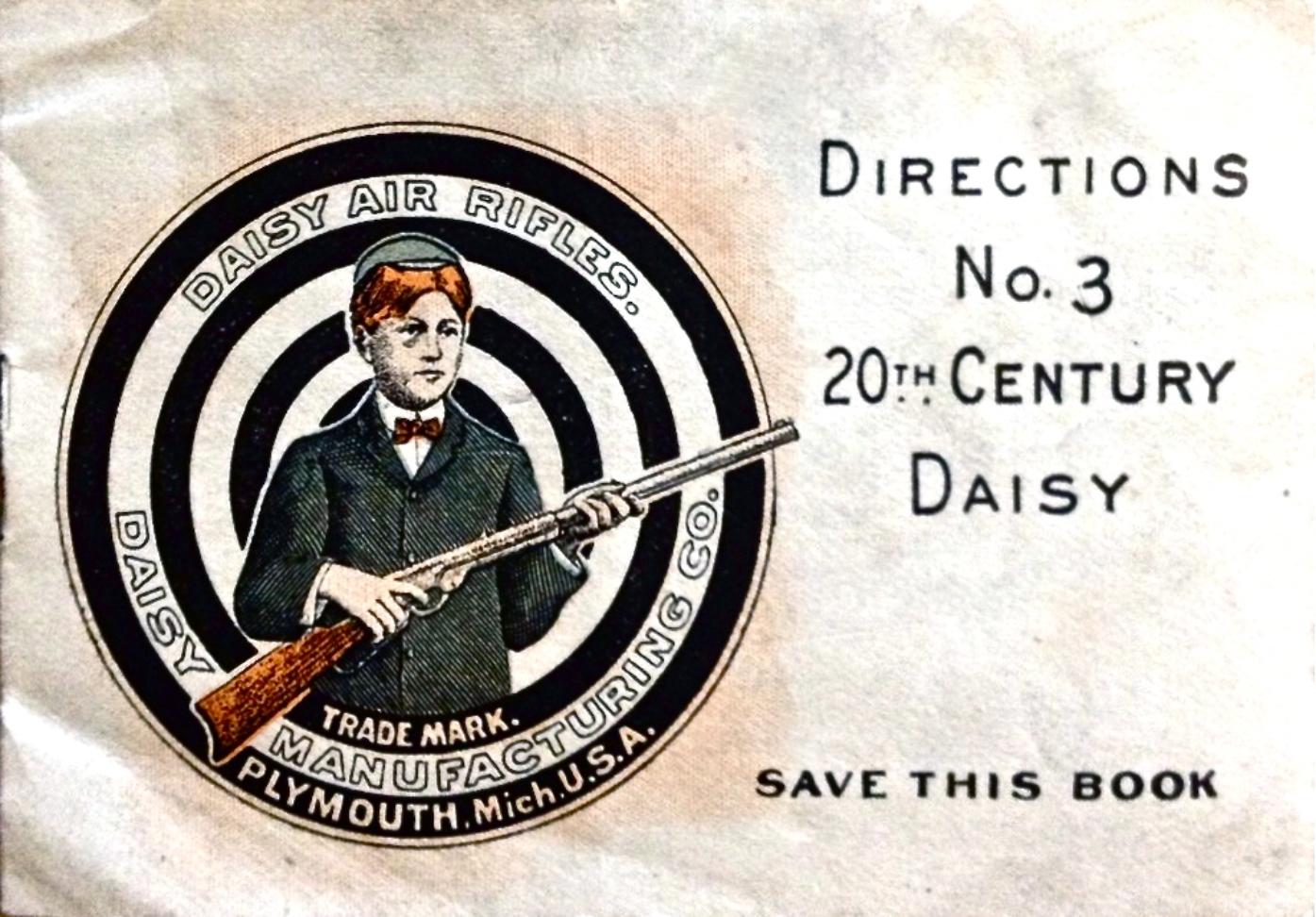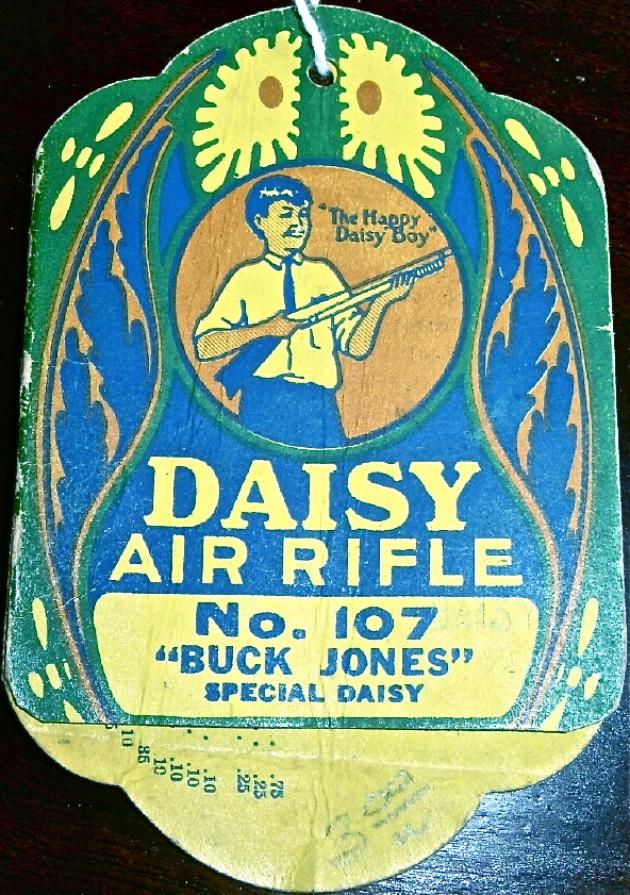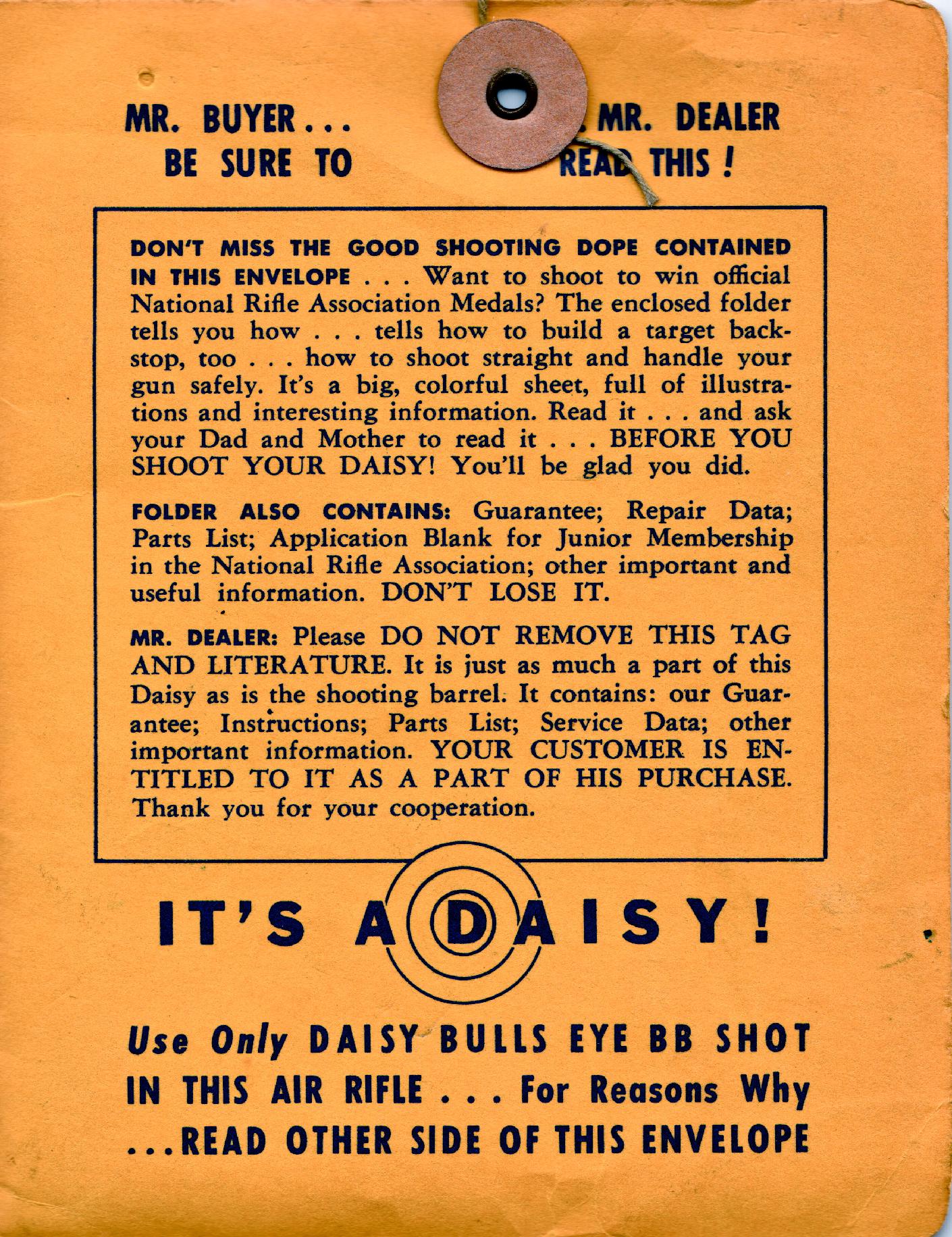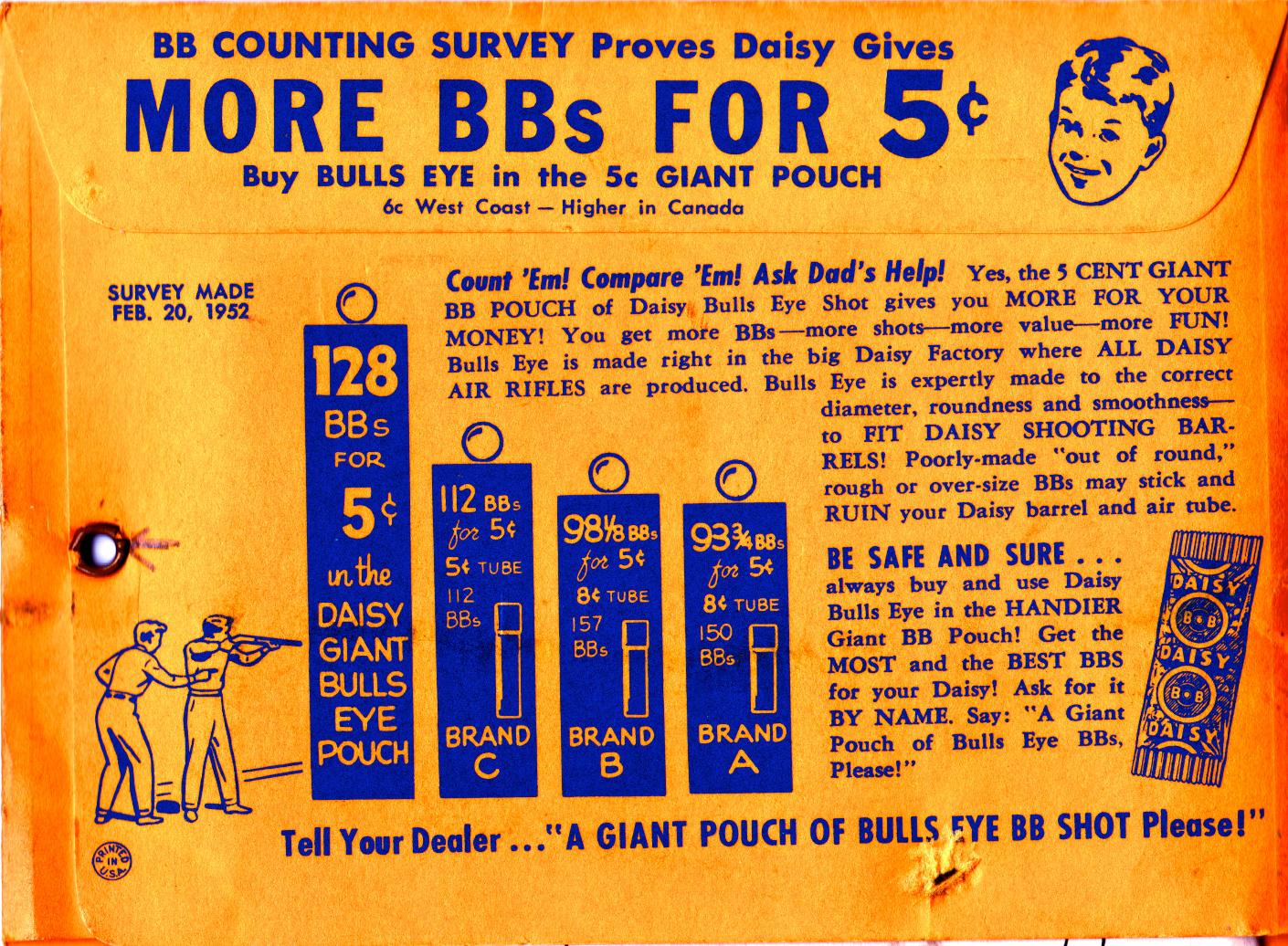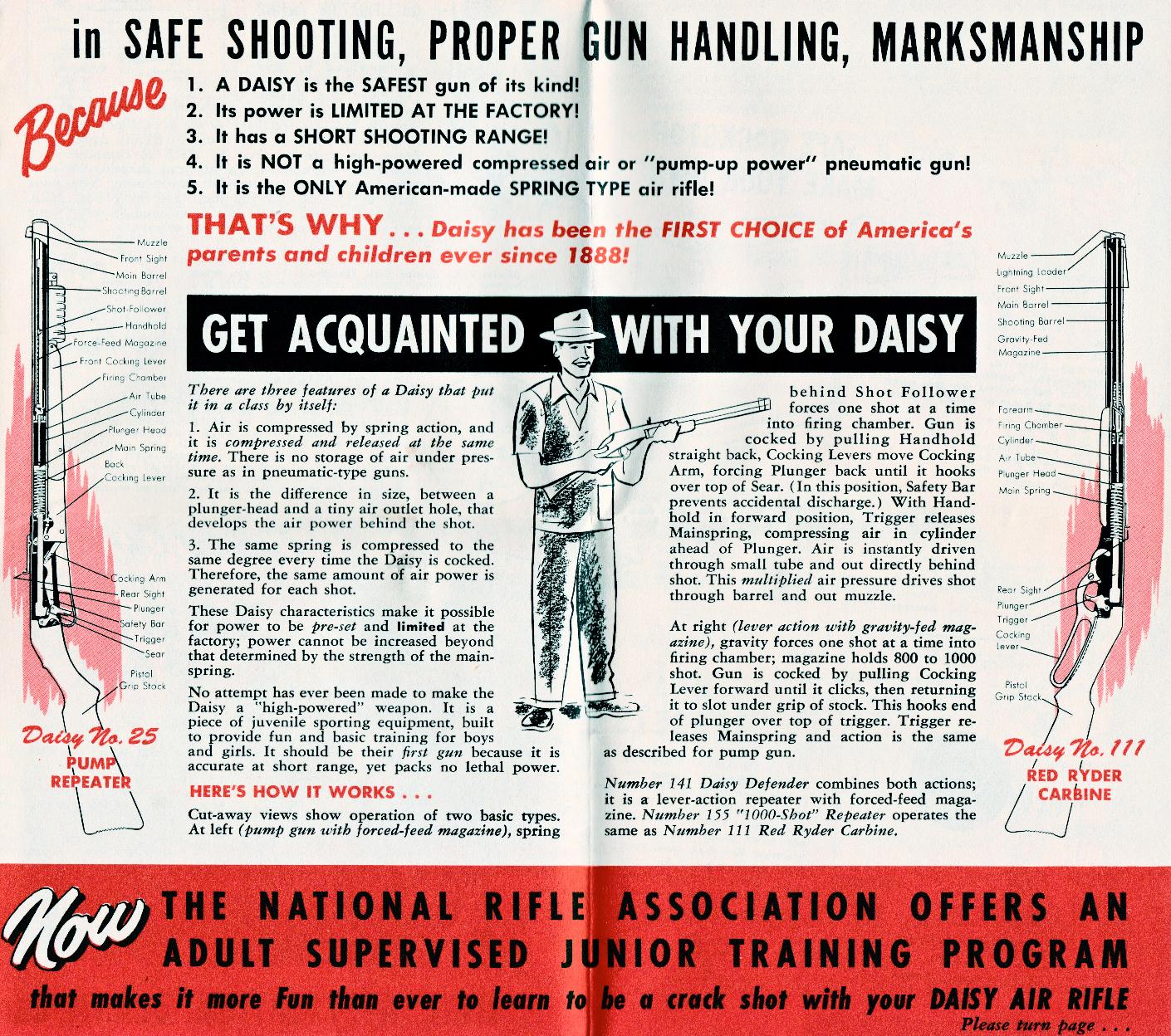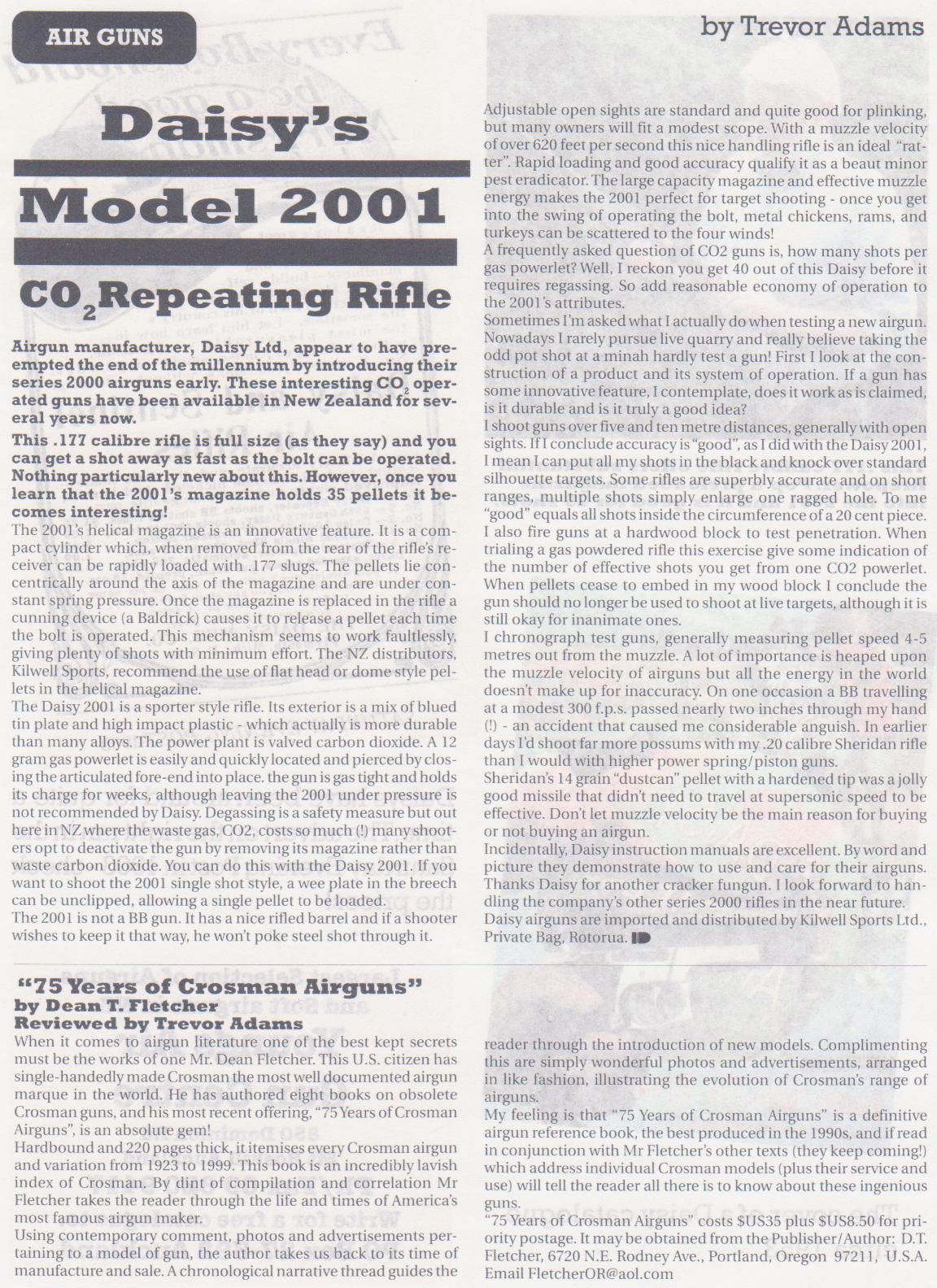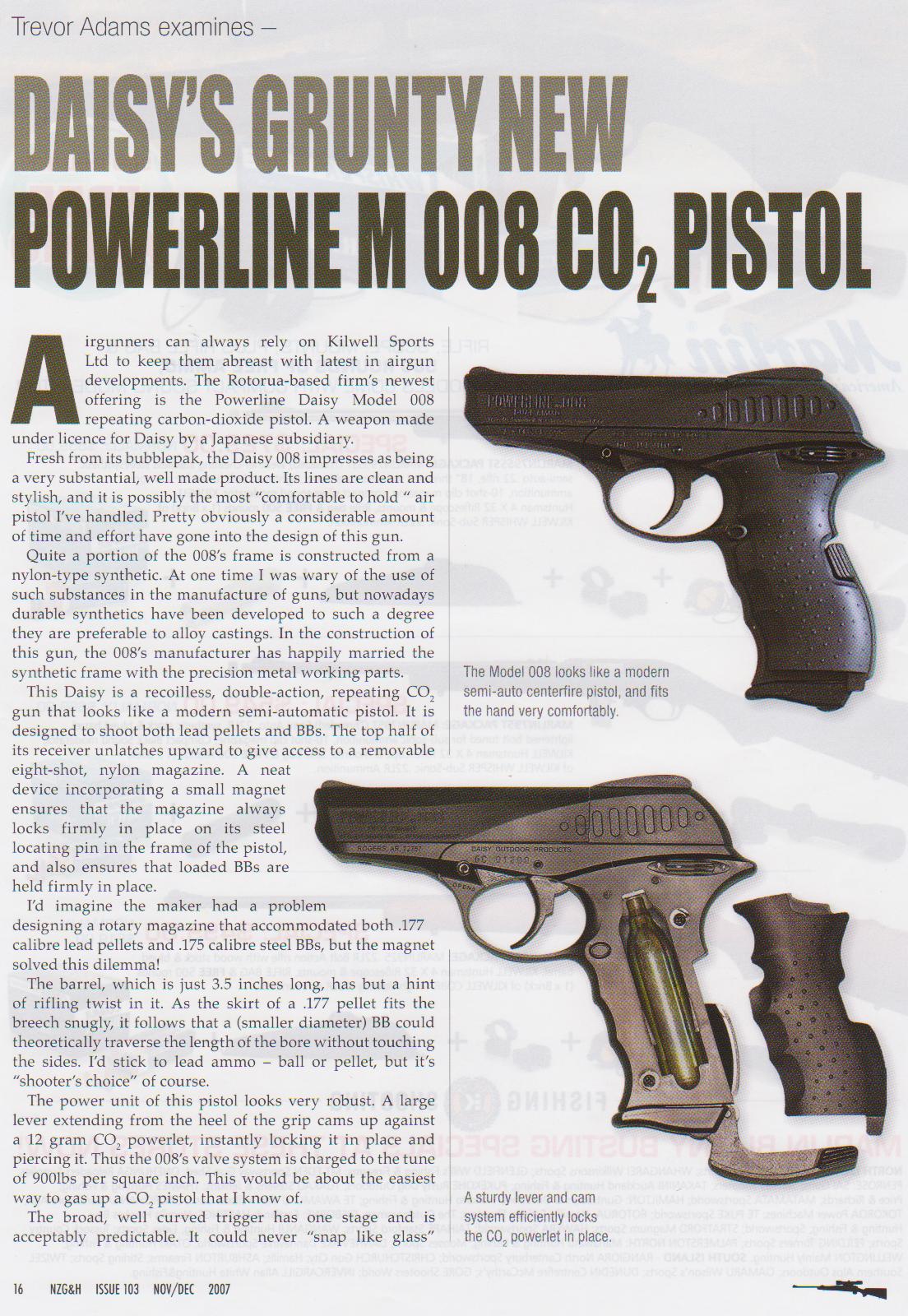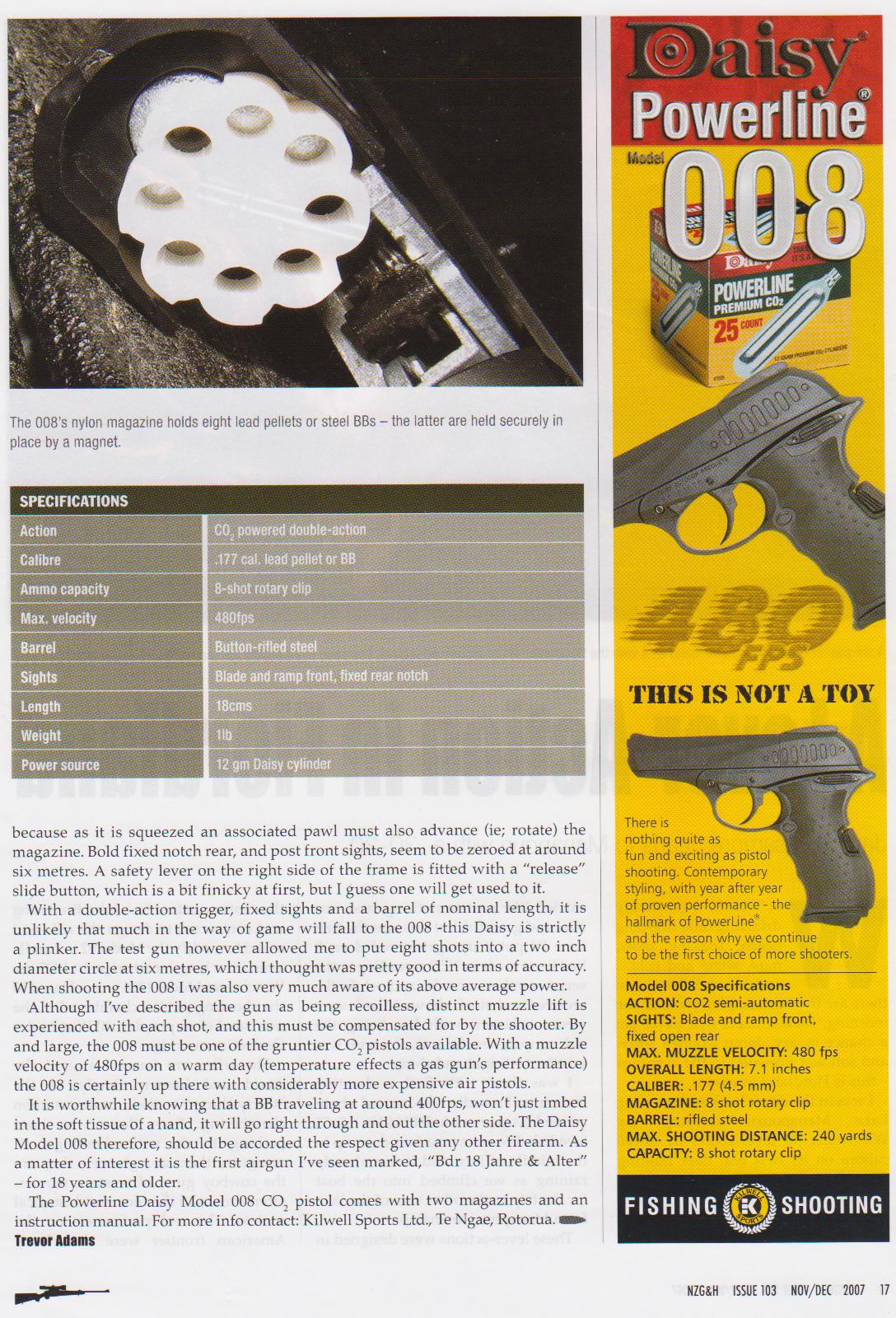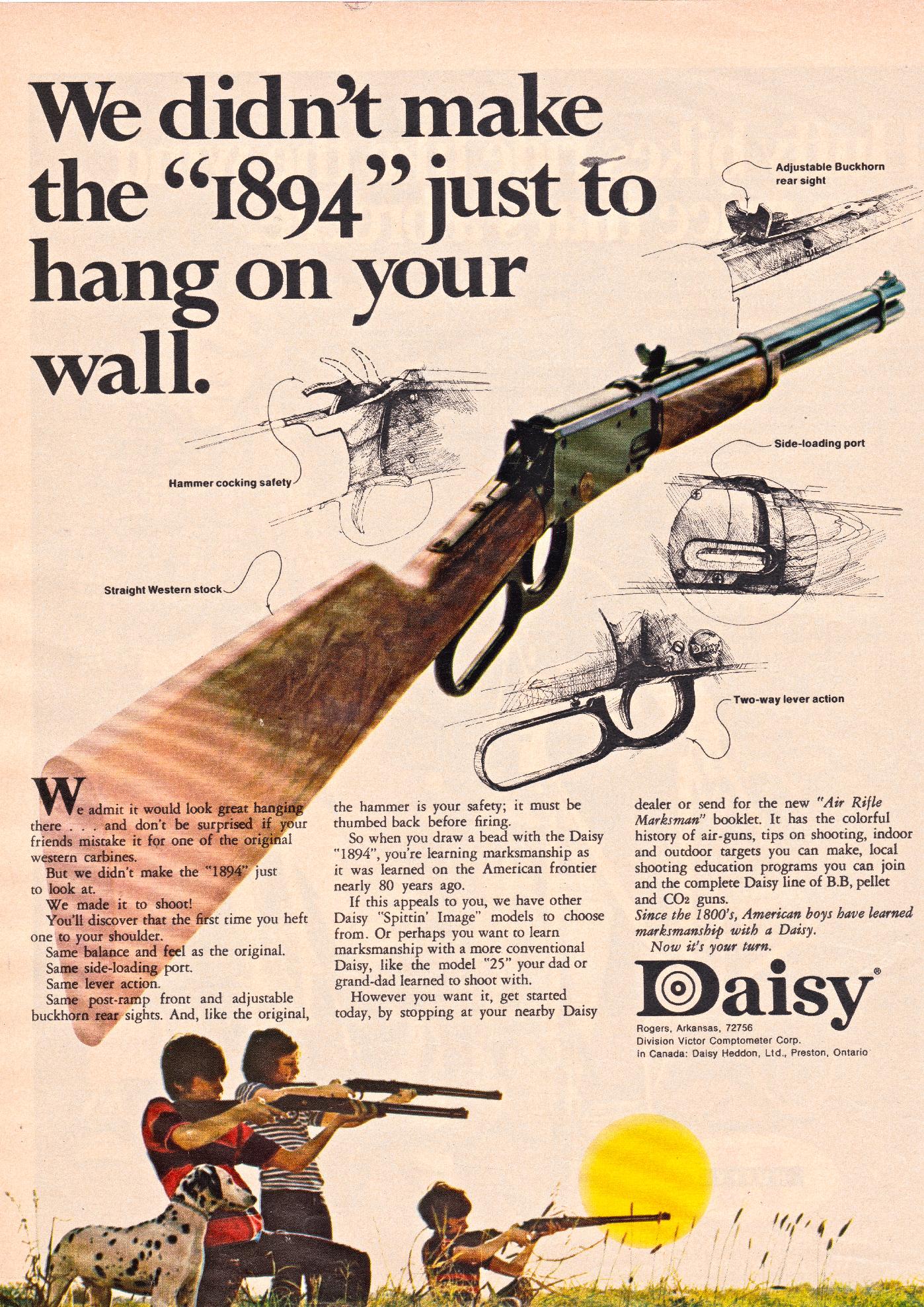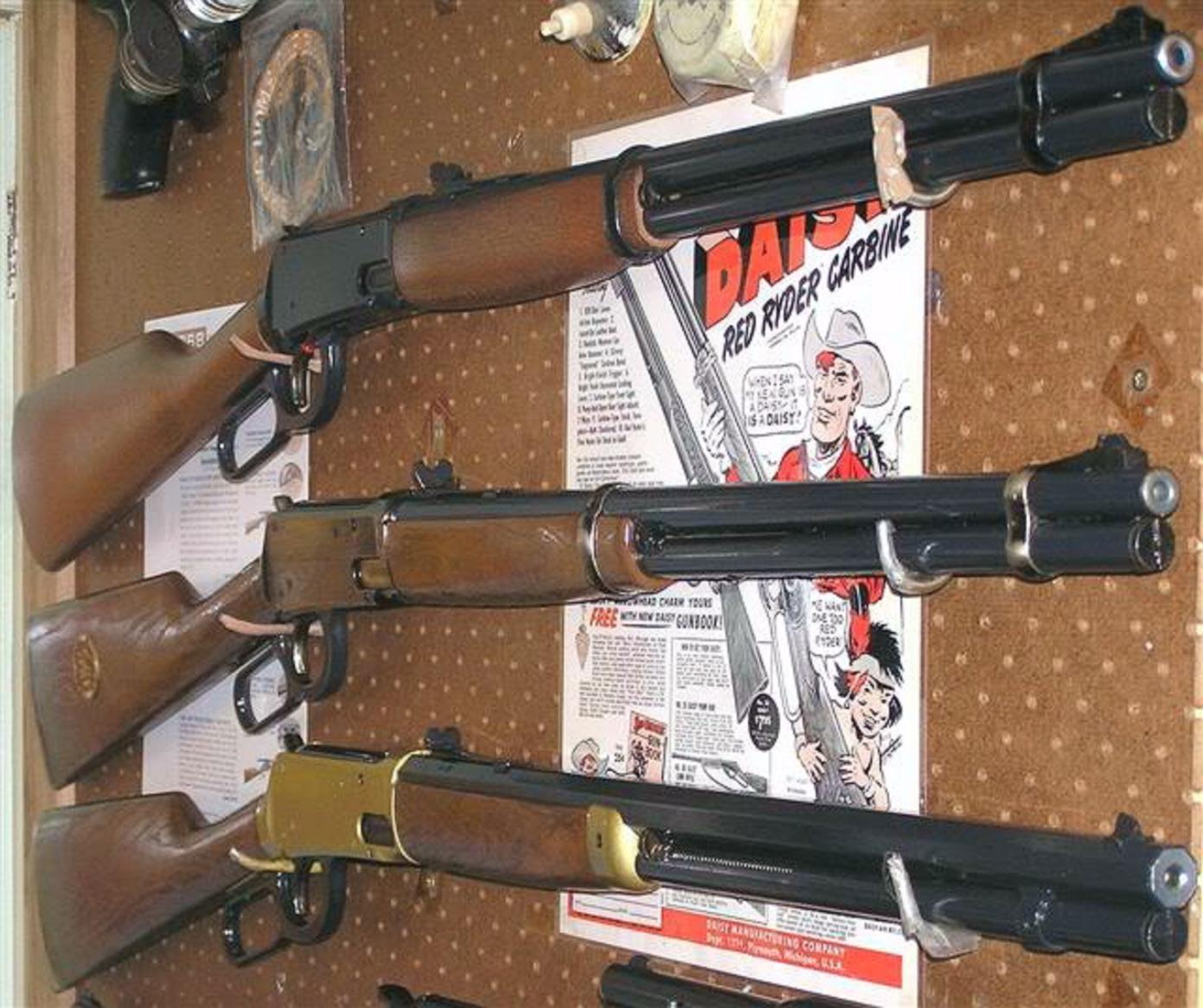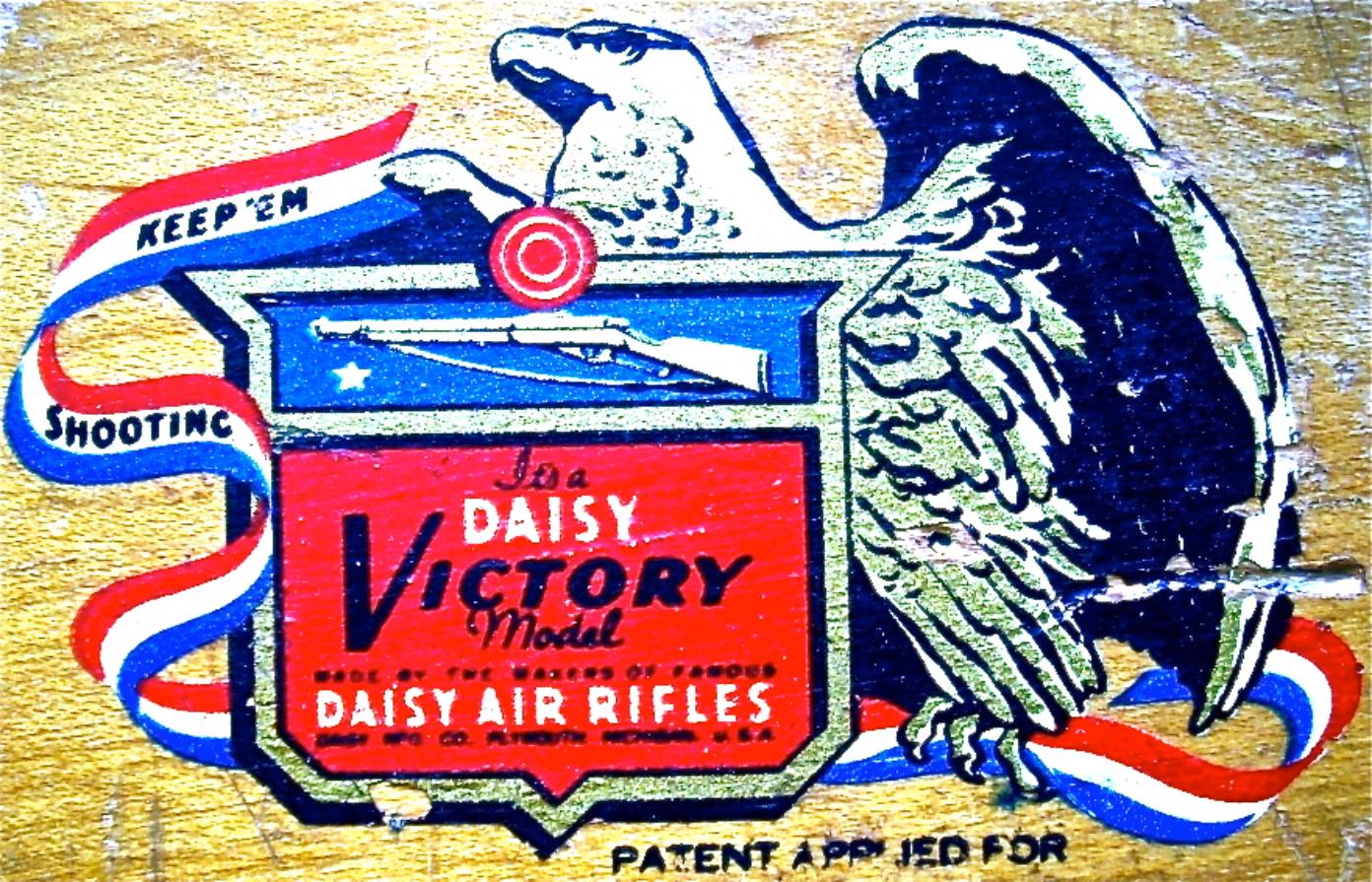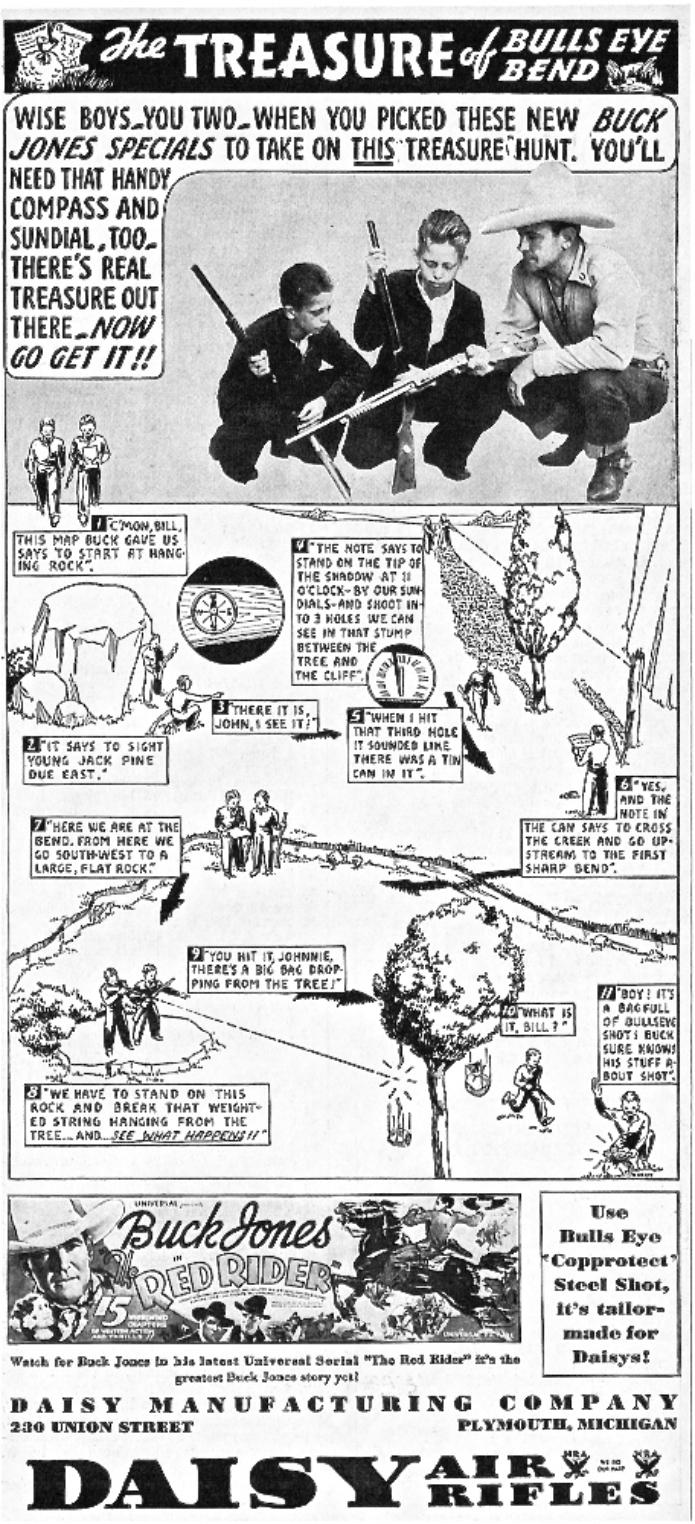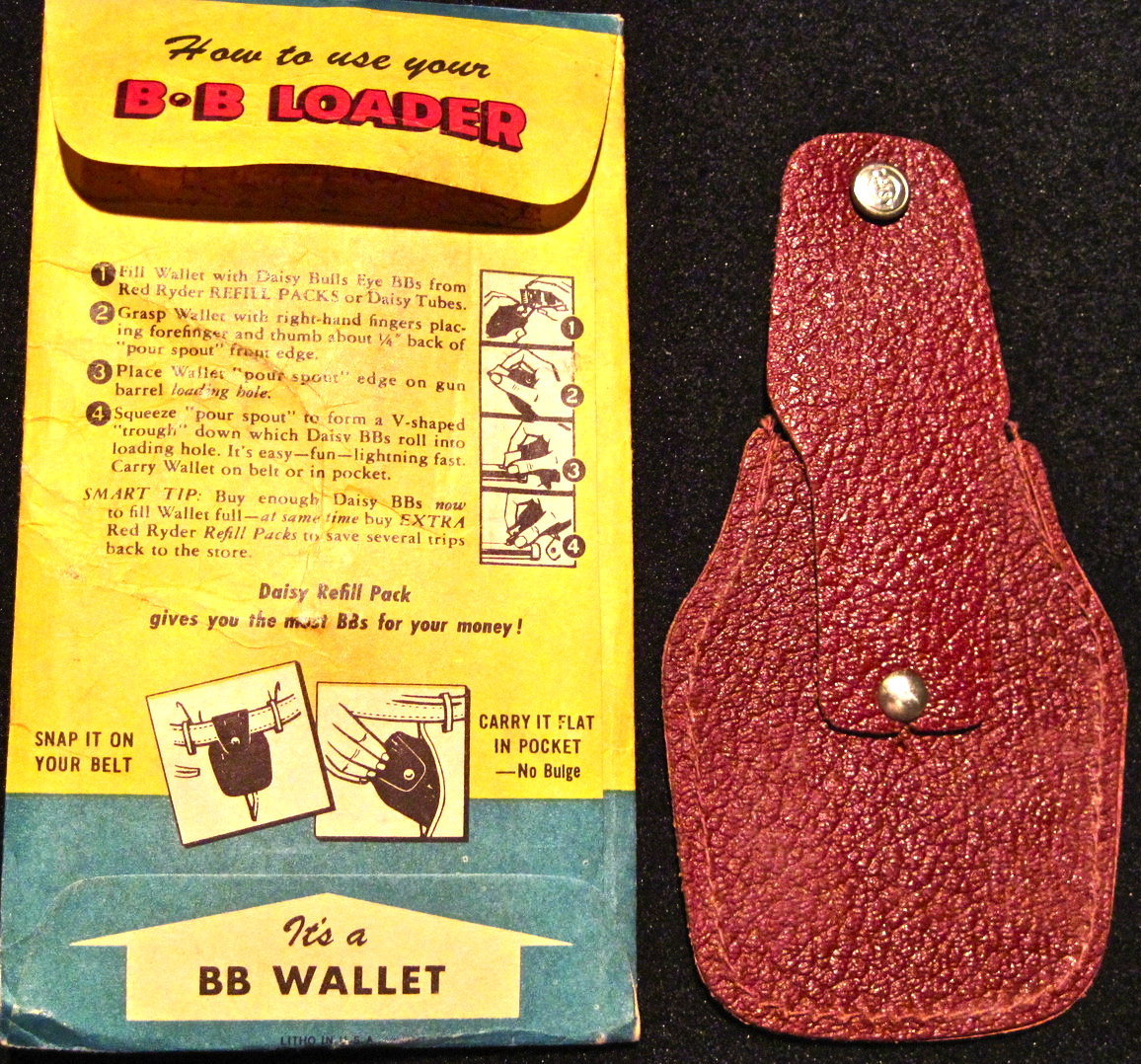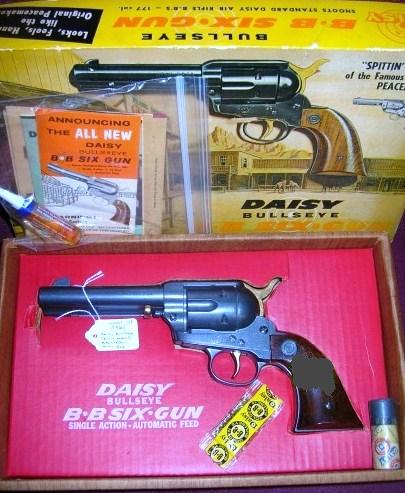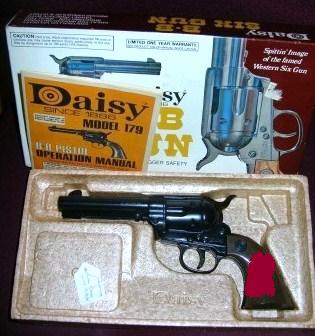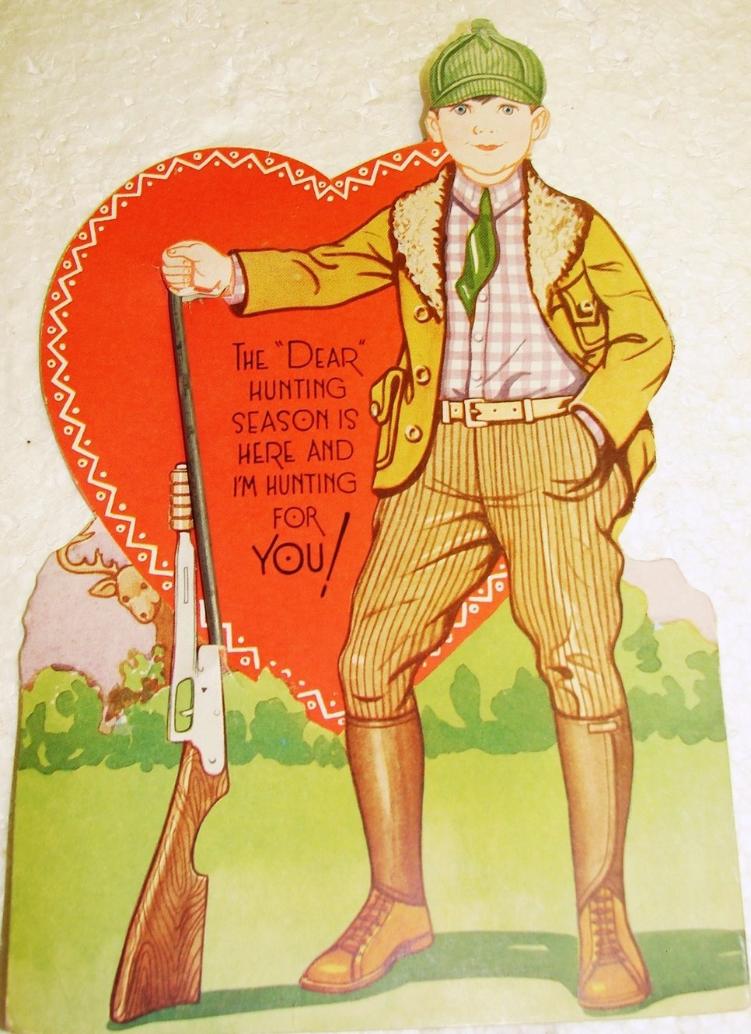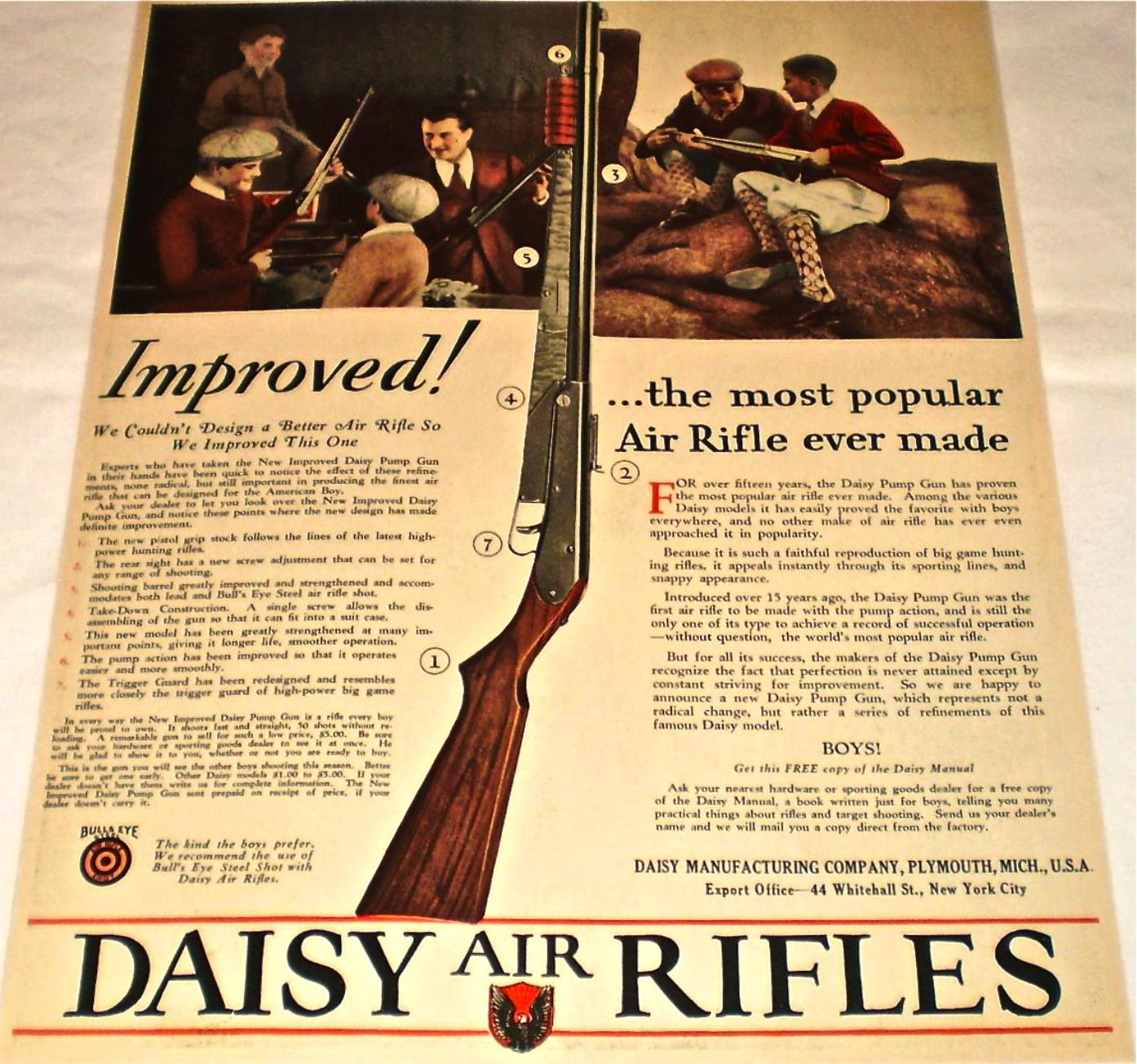 1908."The Diary of a Daisy Boy"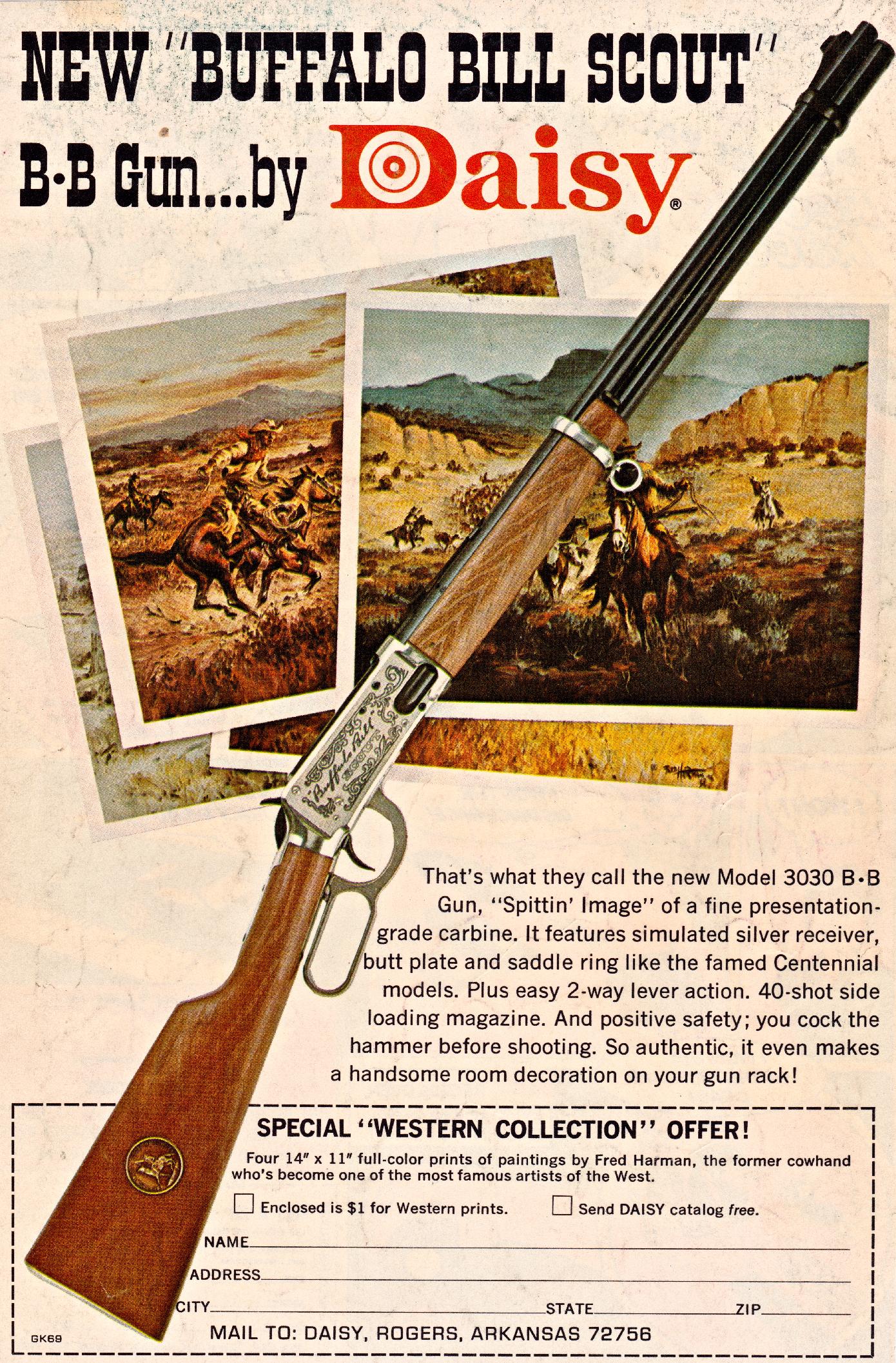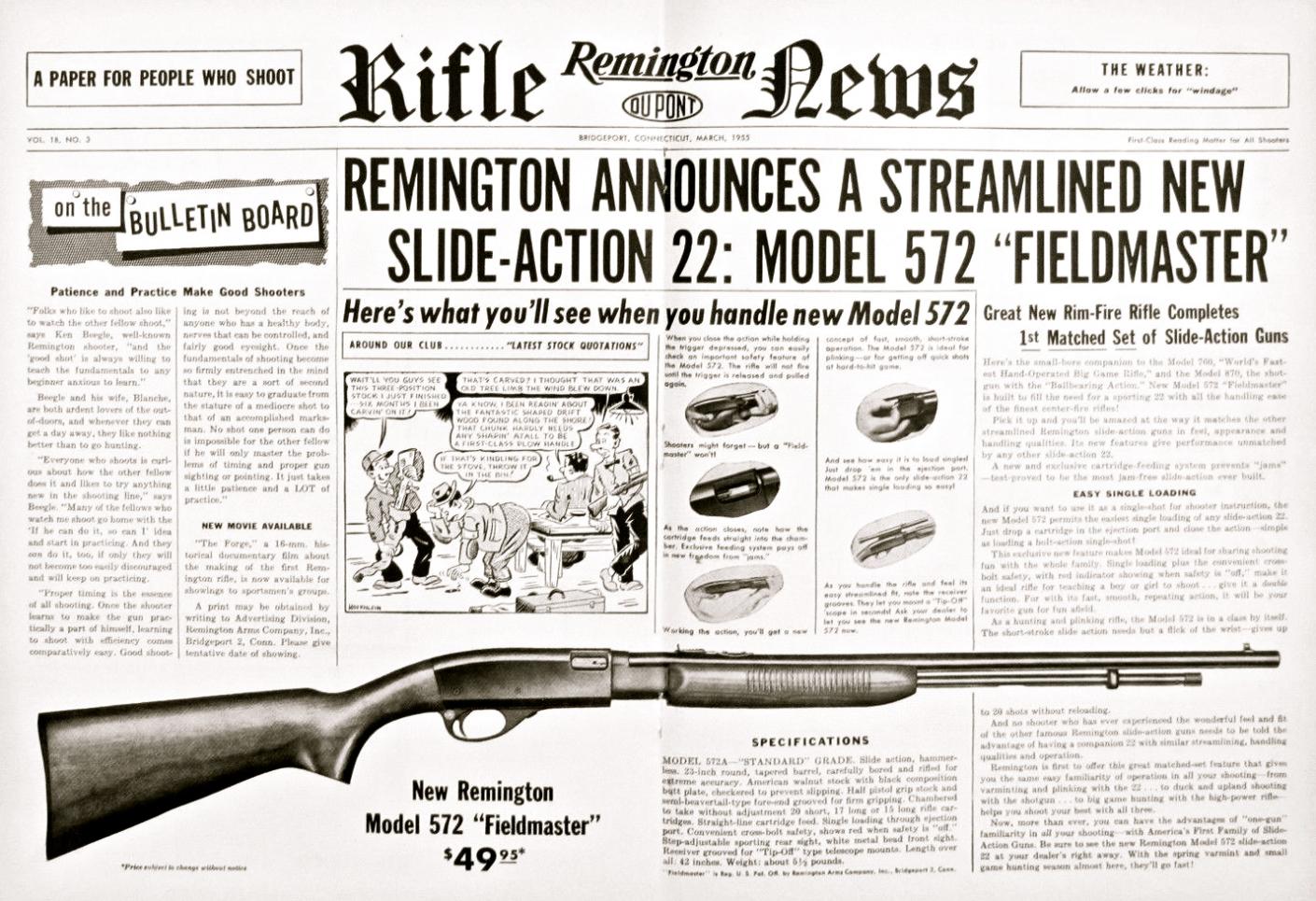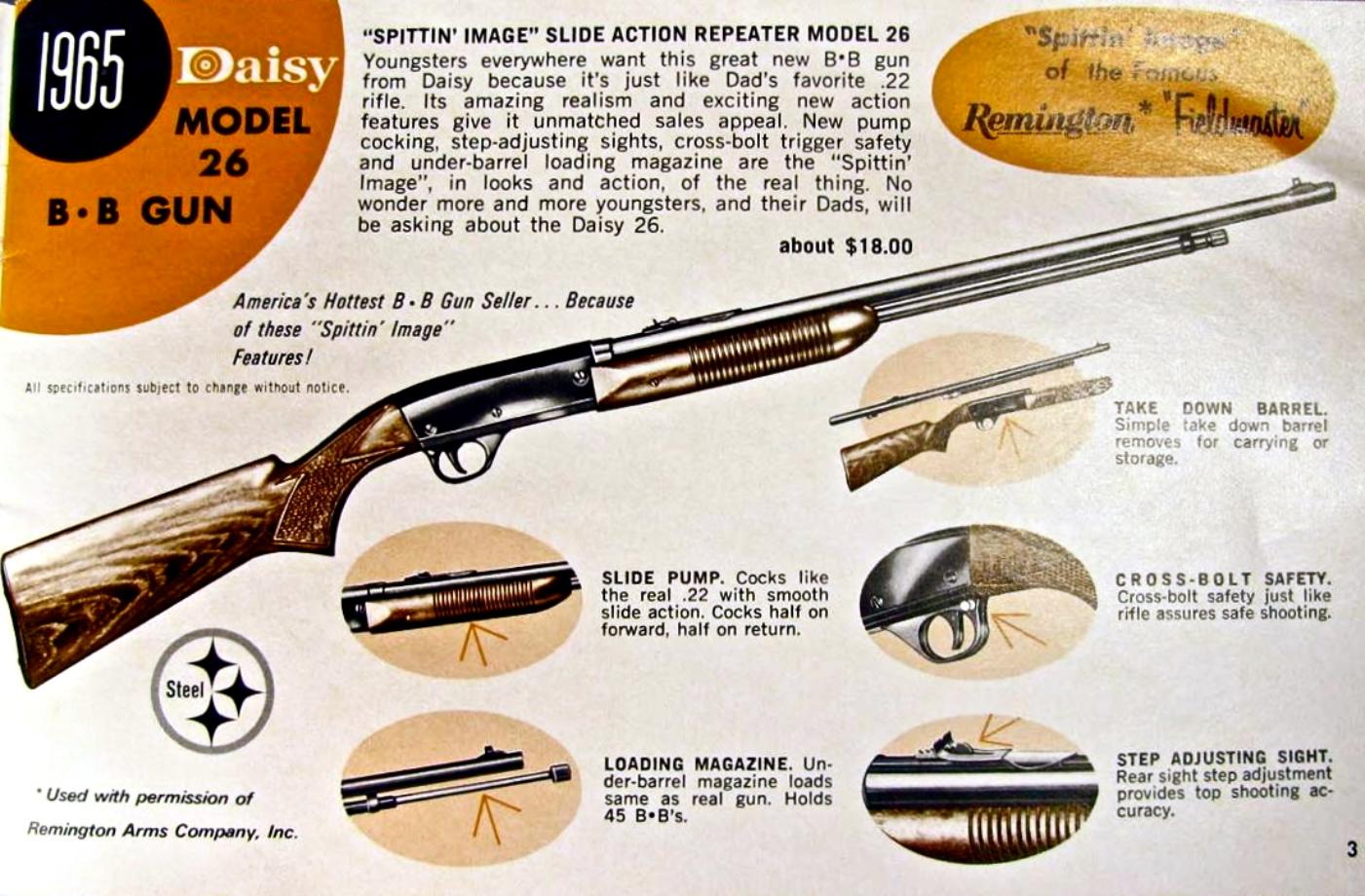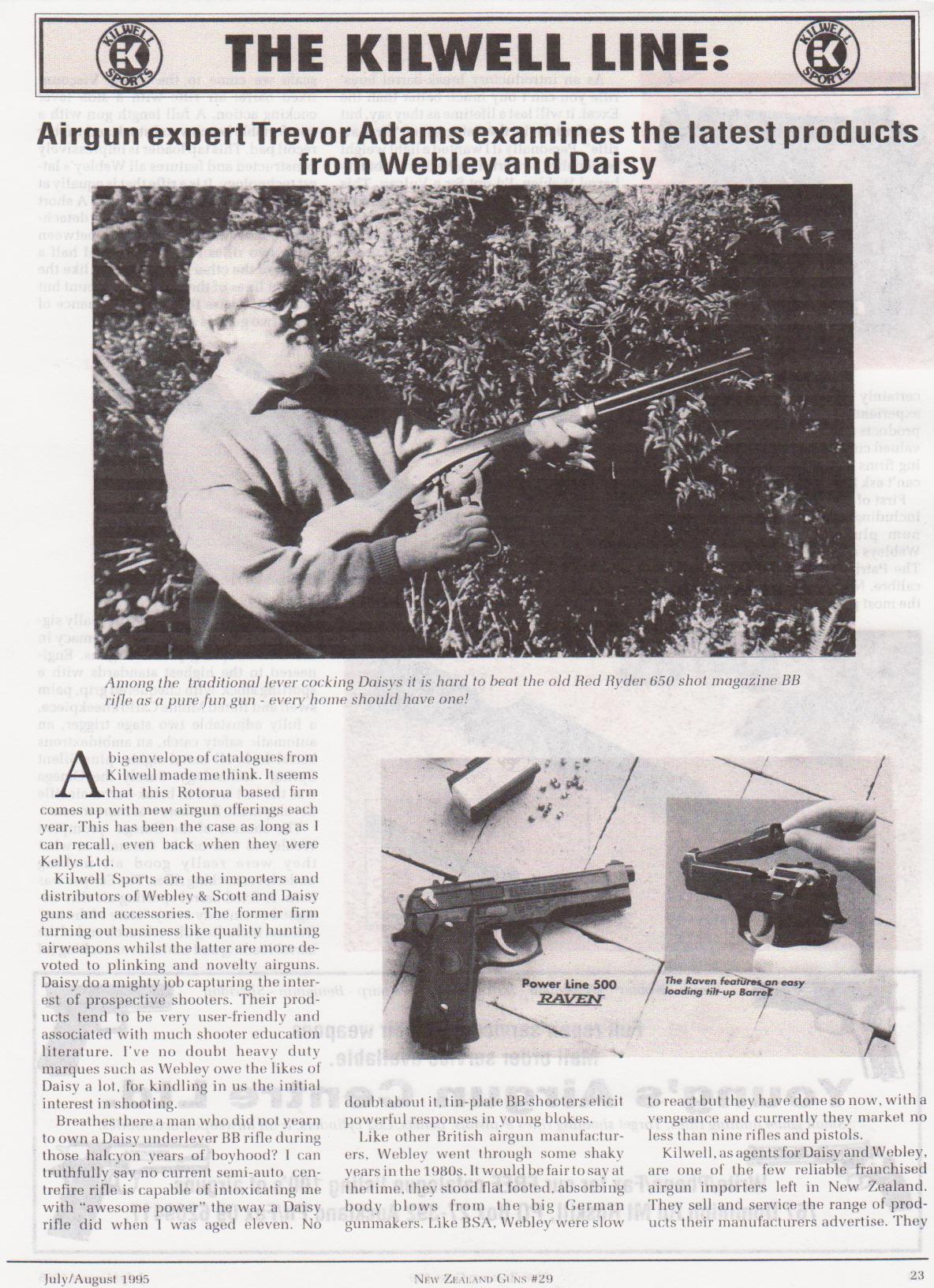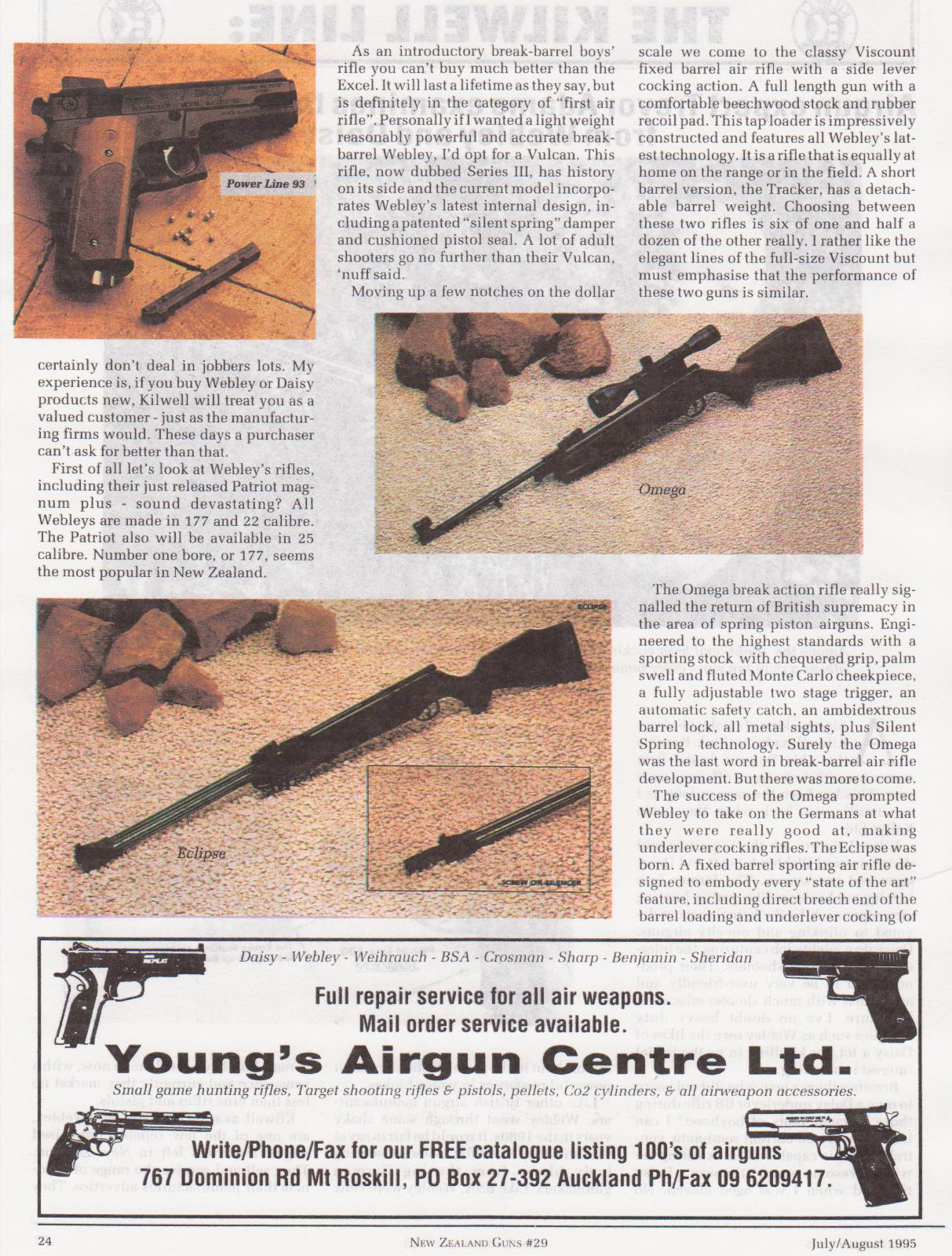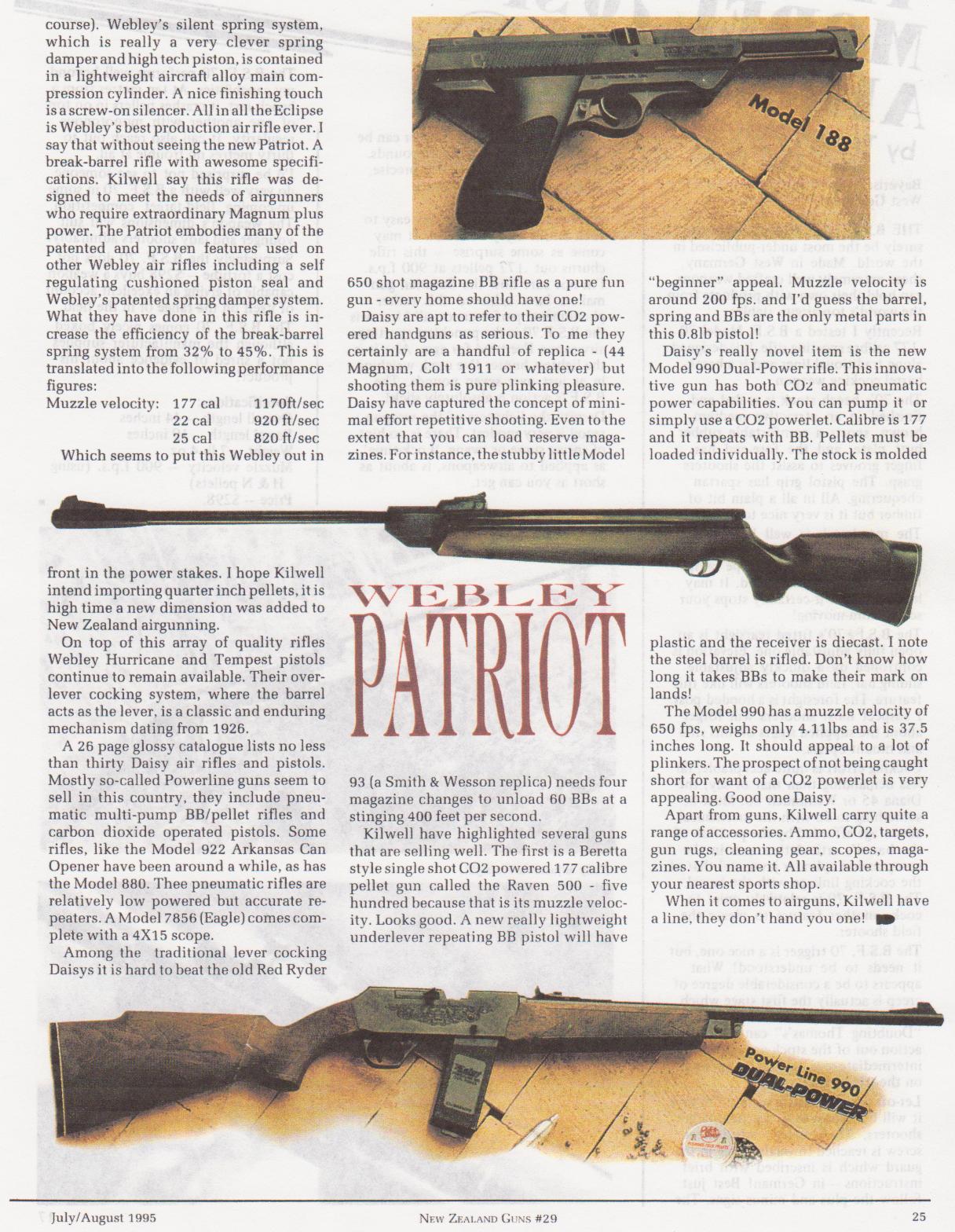 Daisy Model 400 Series,1973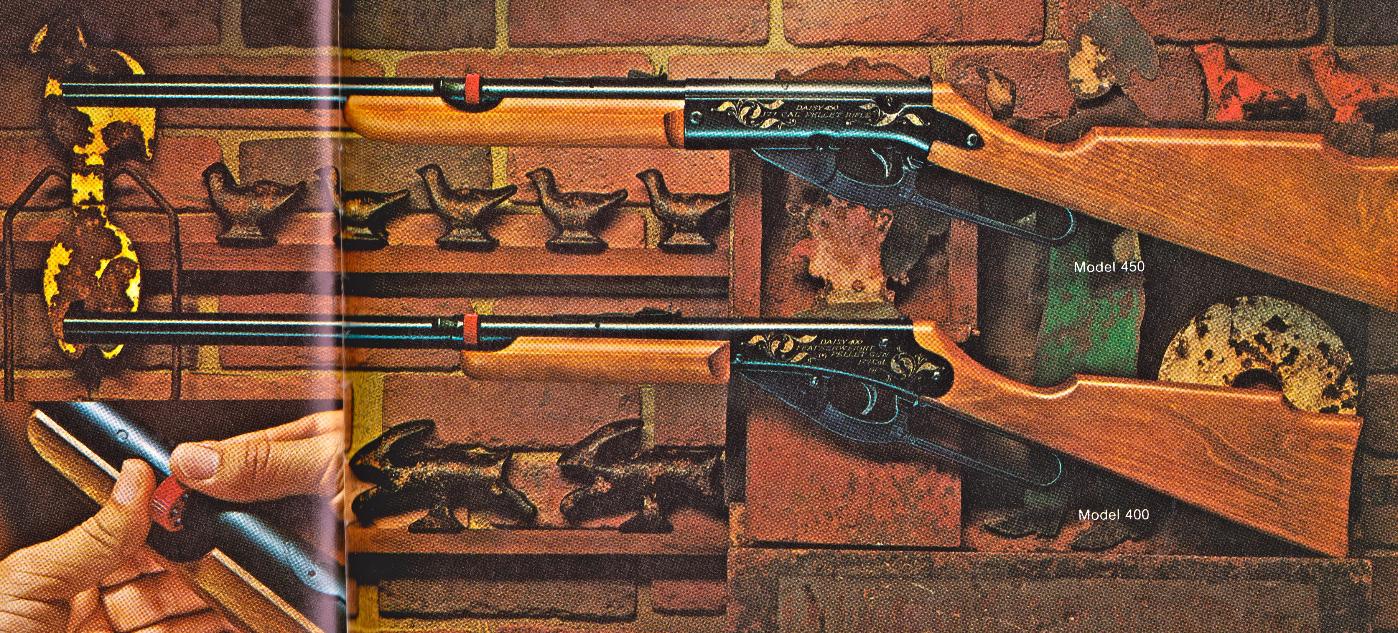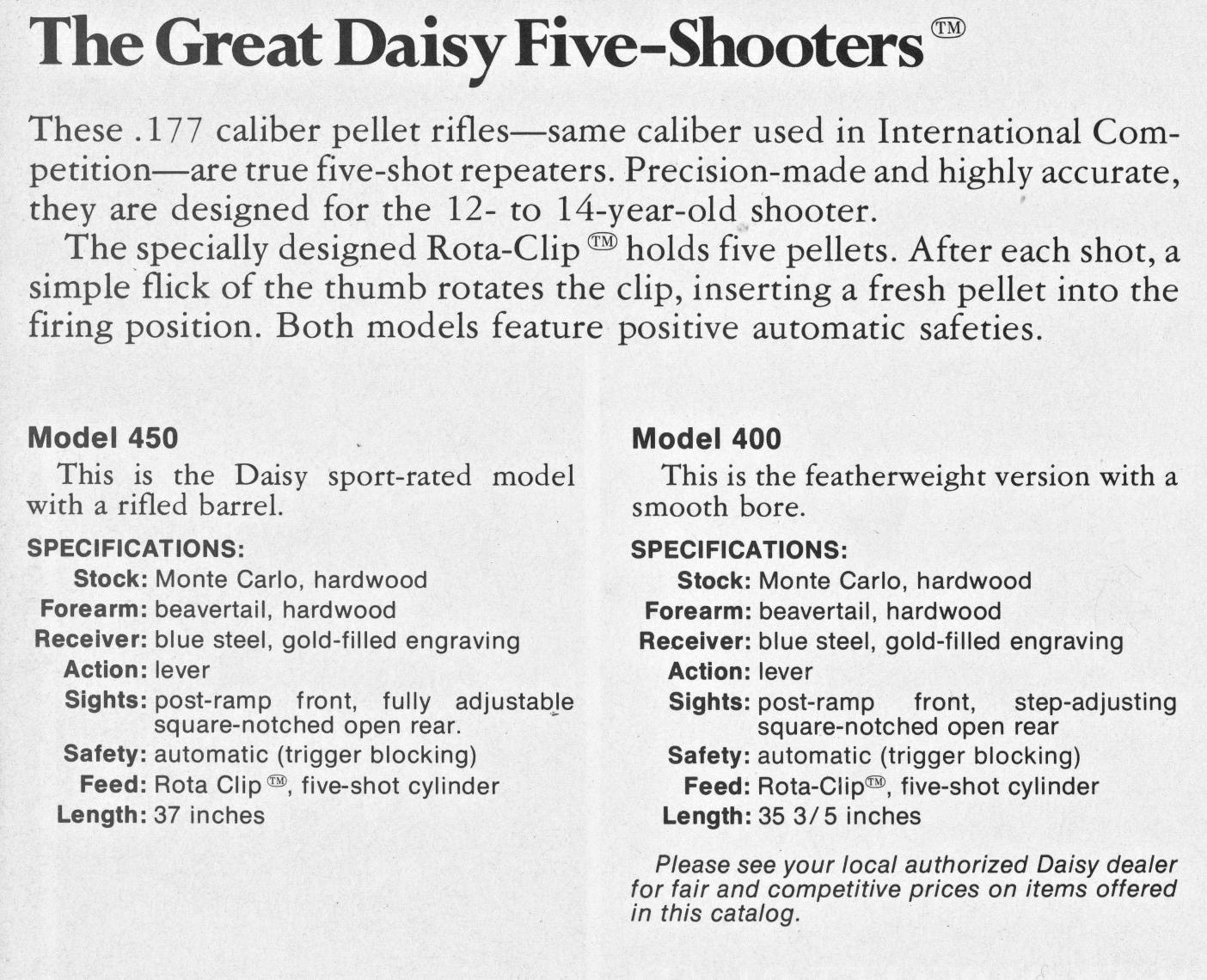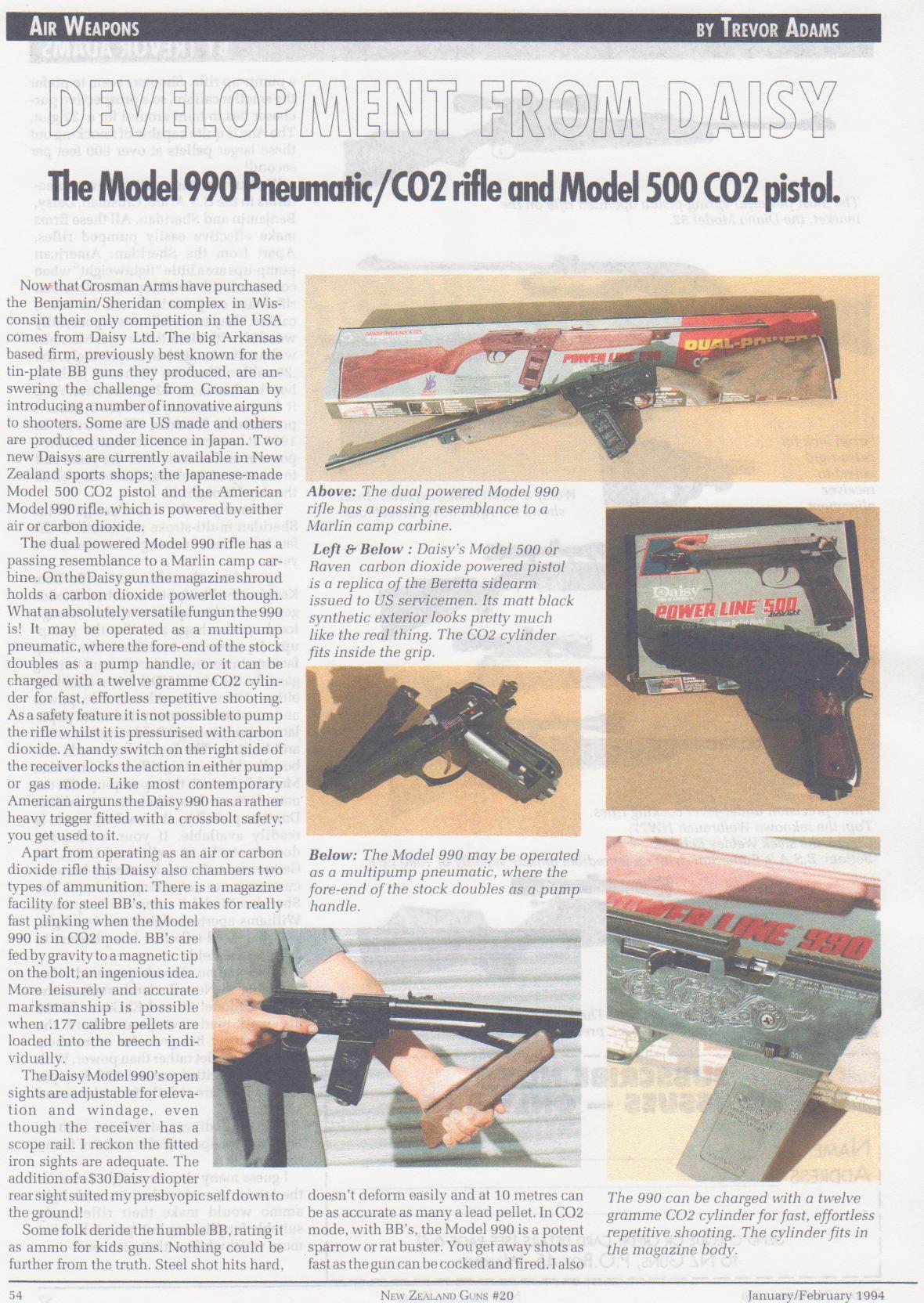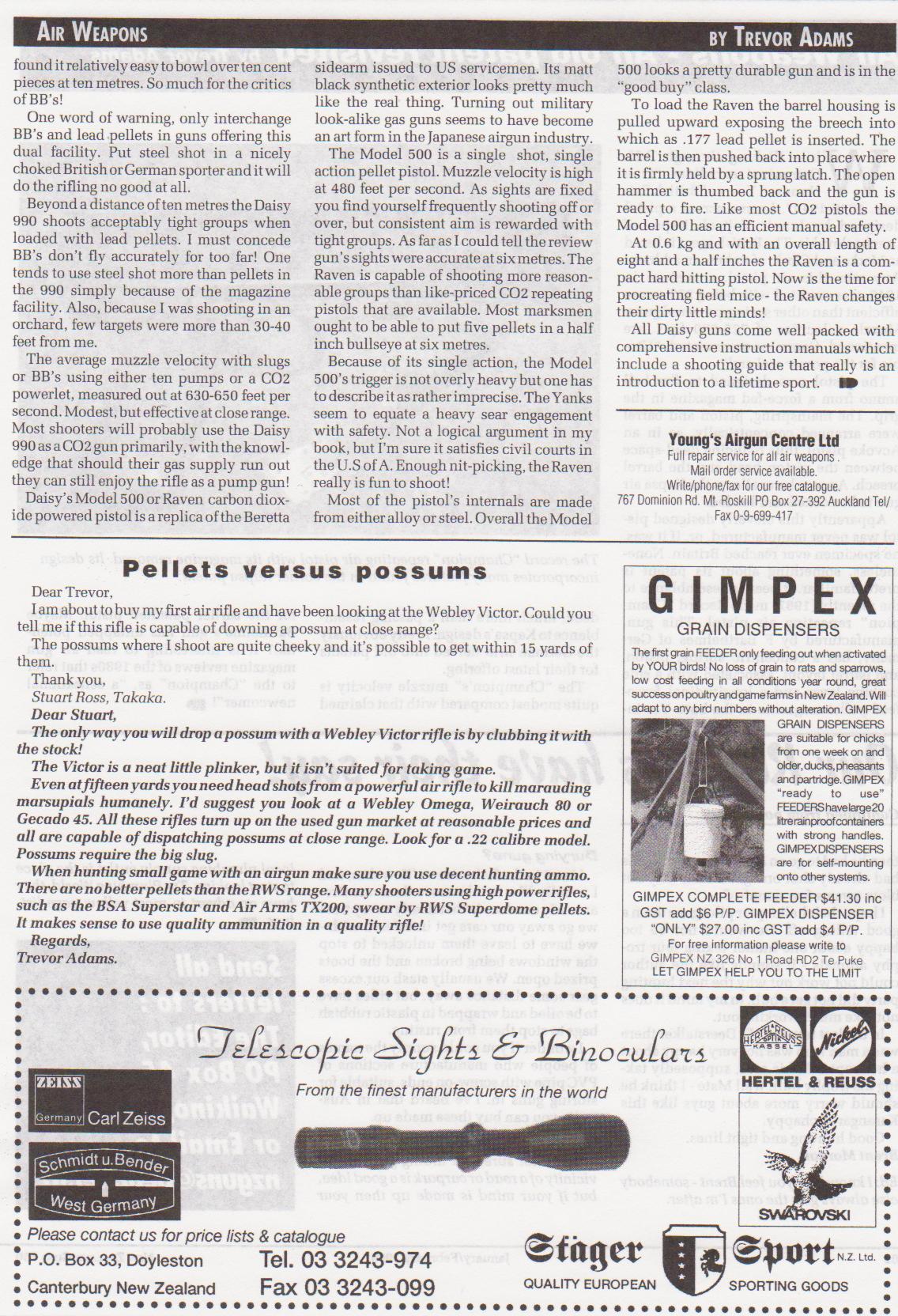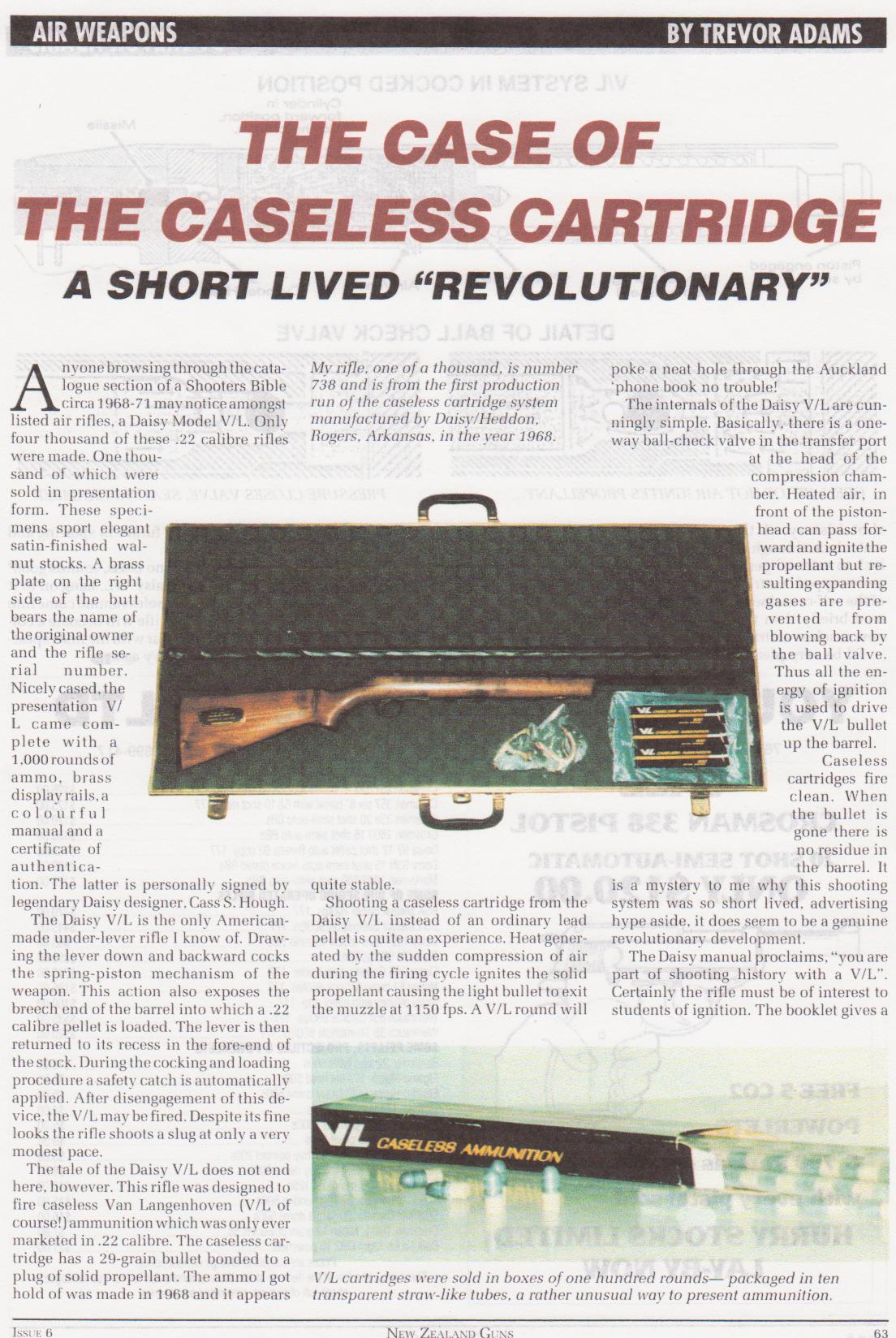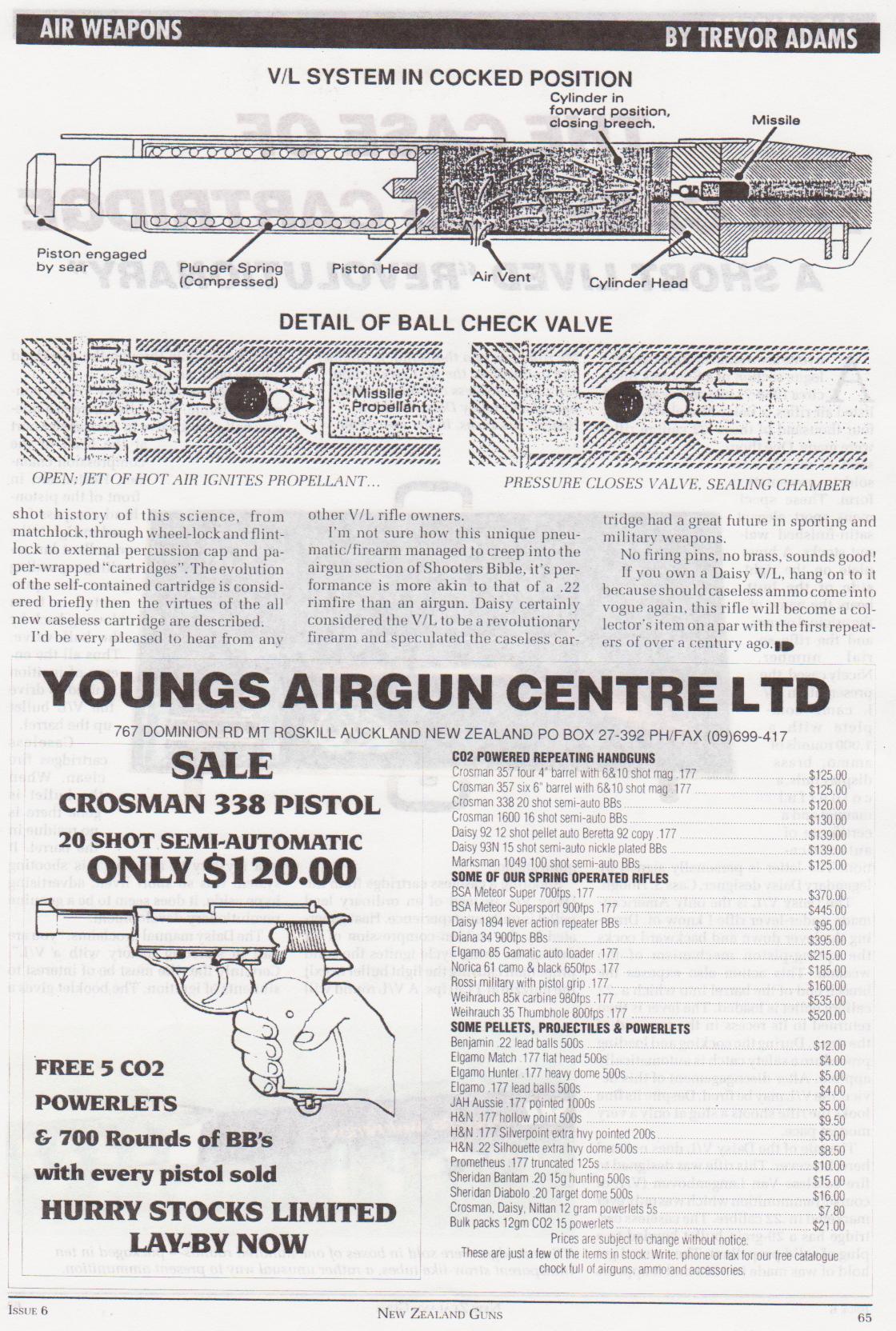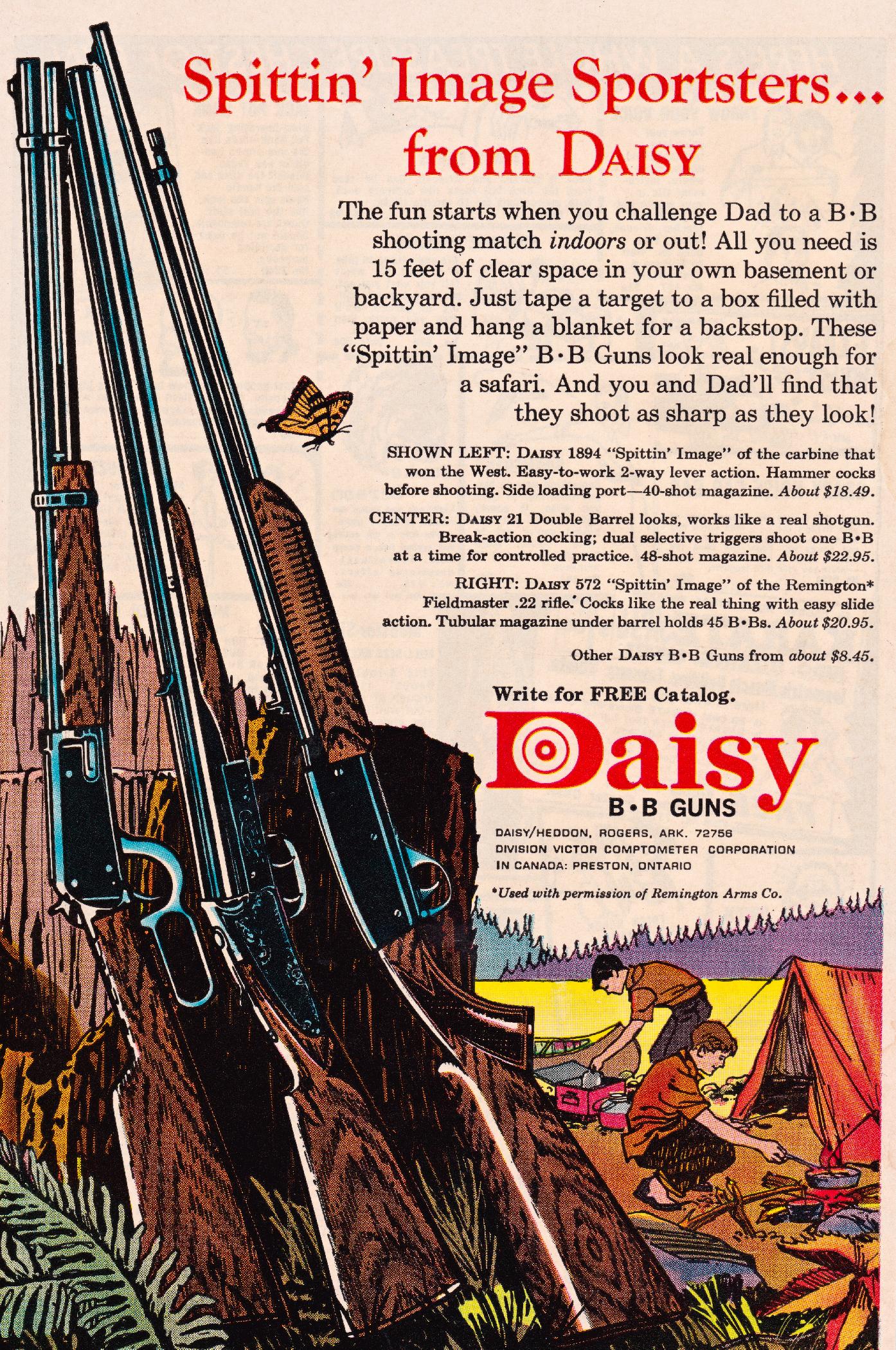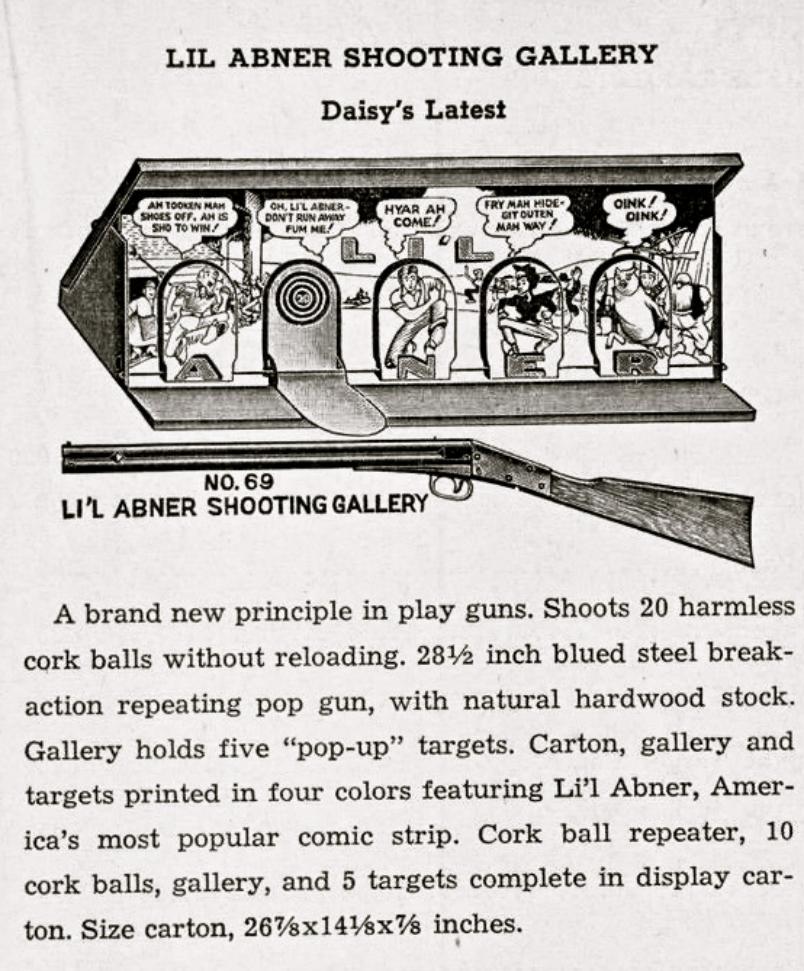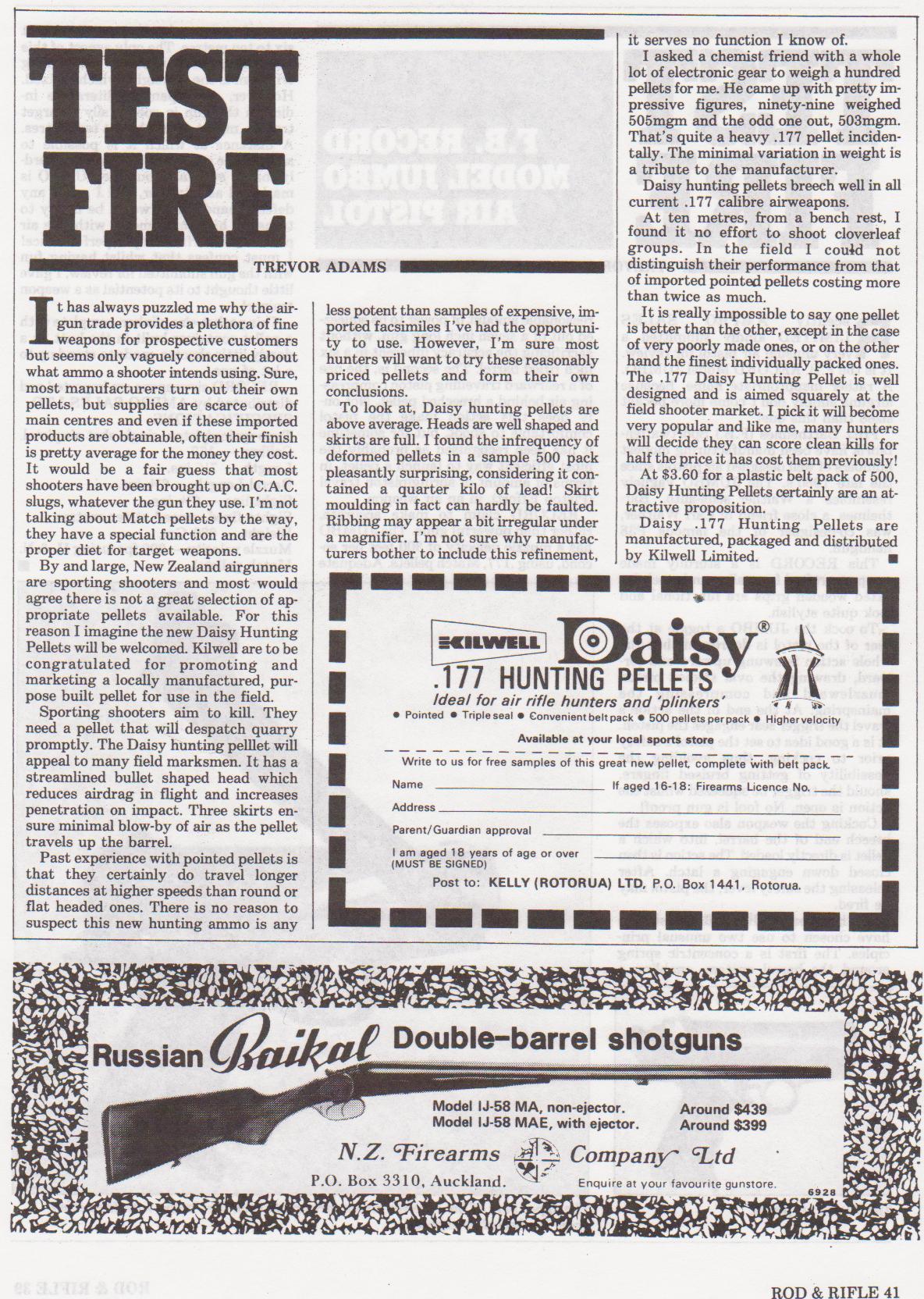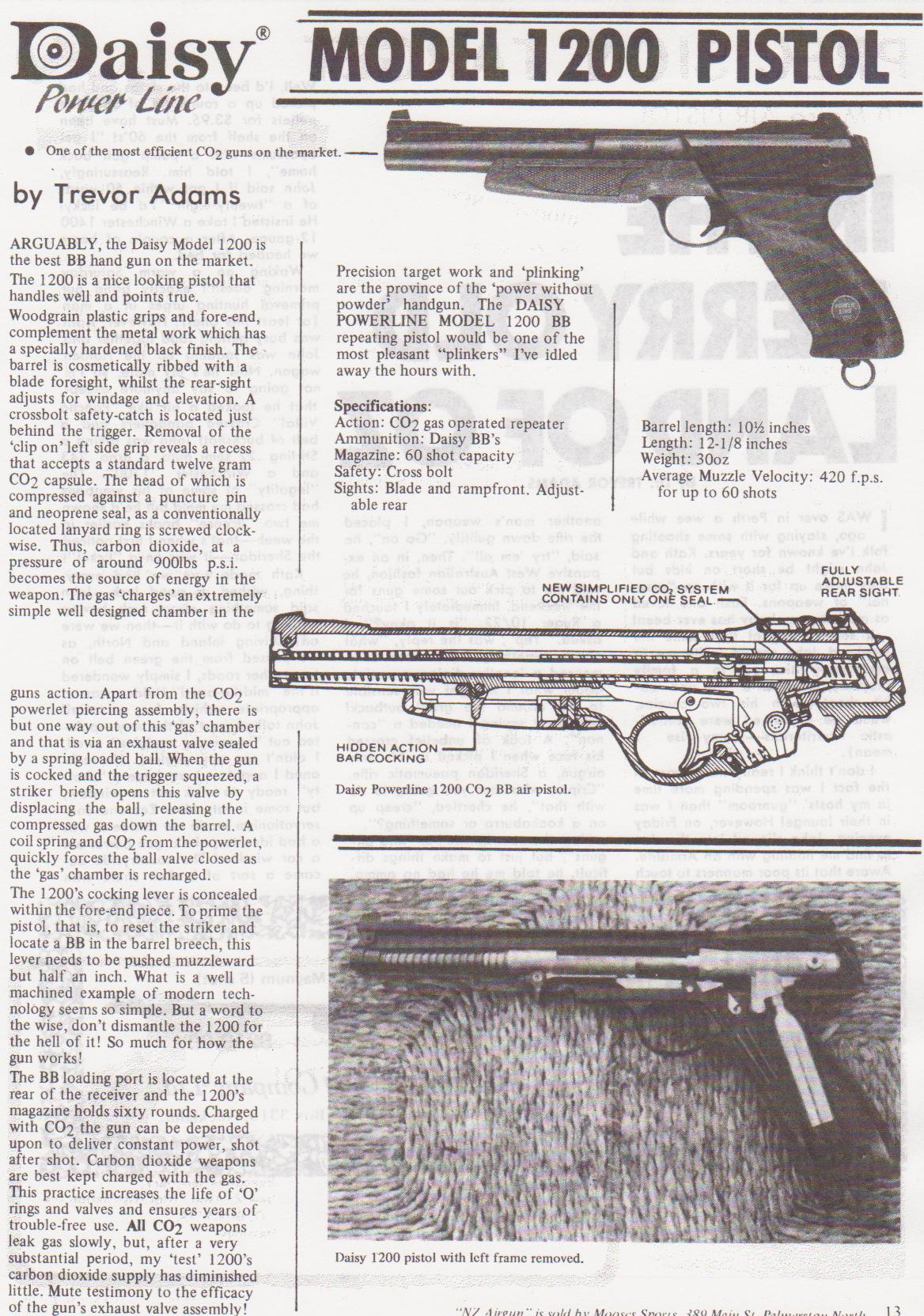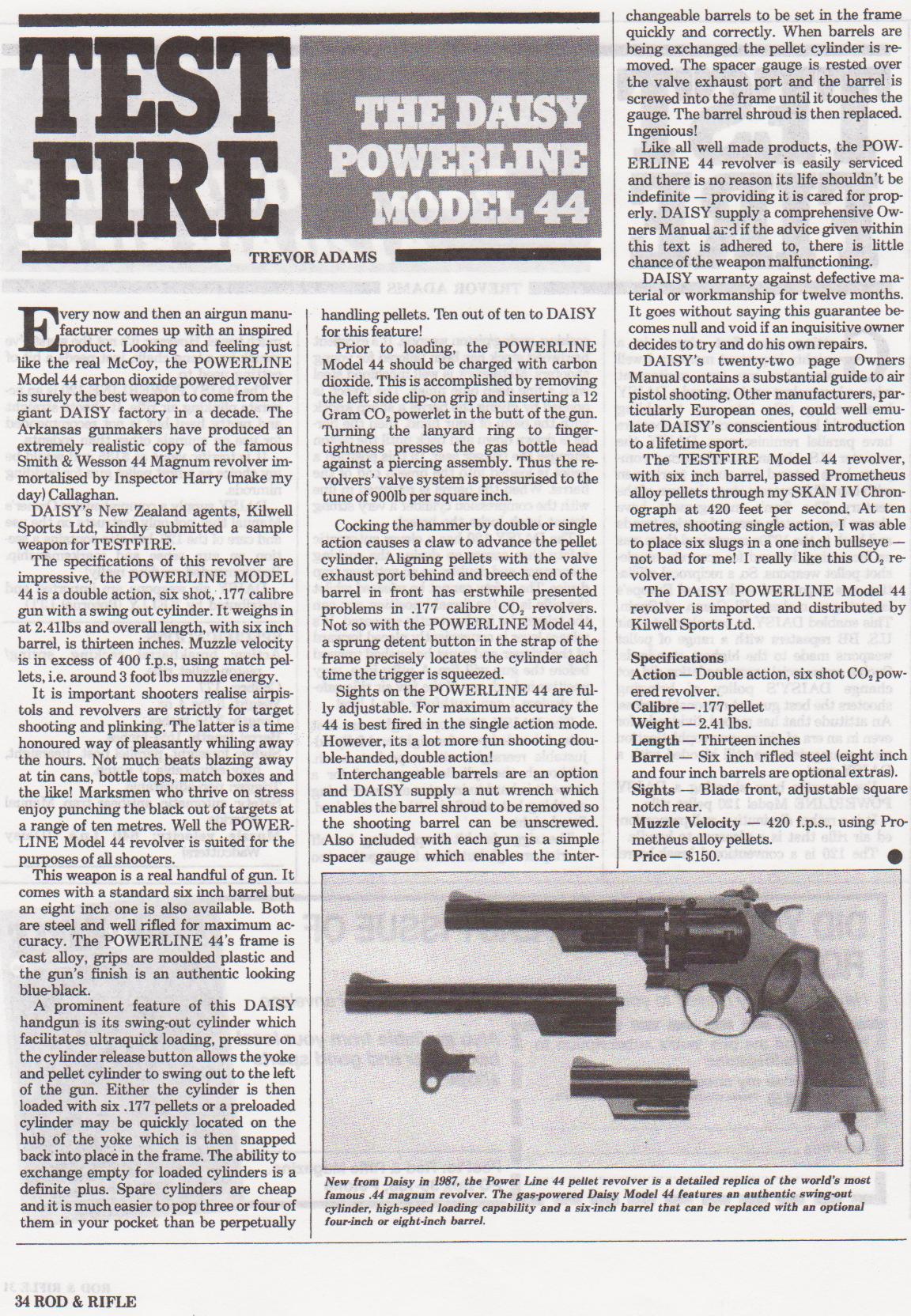 A DAISY offering in 1961.The Indoor Skeet Shooting Set.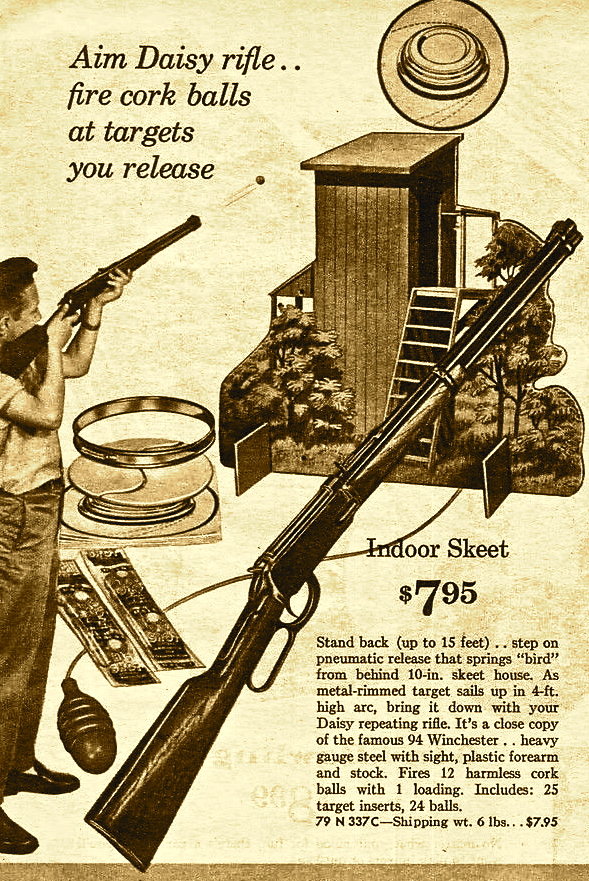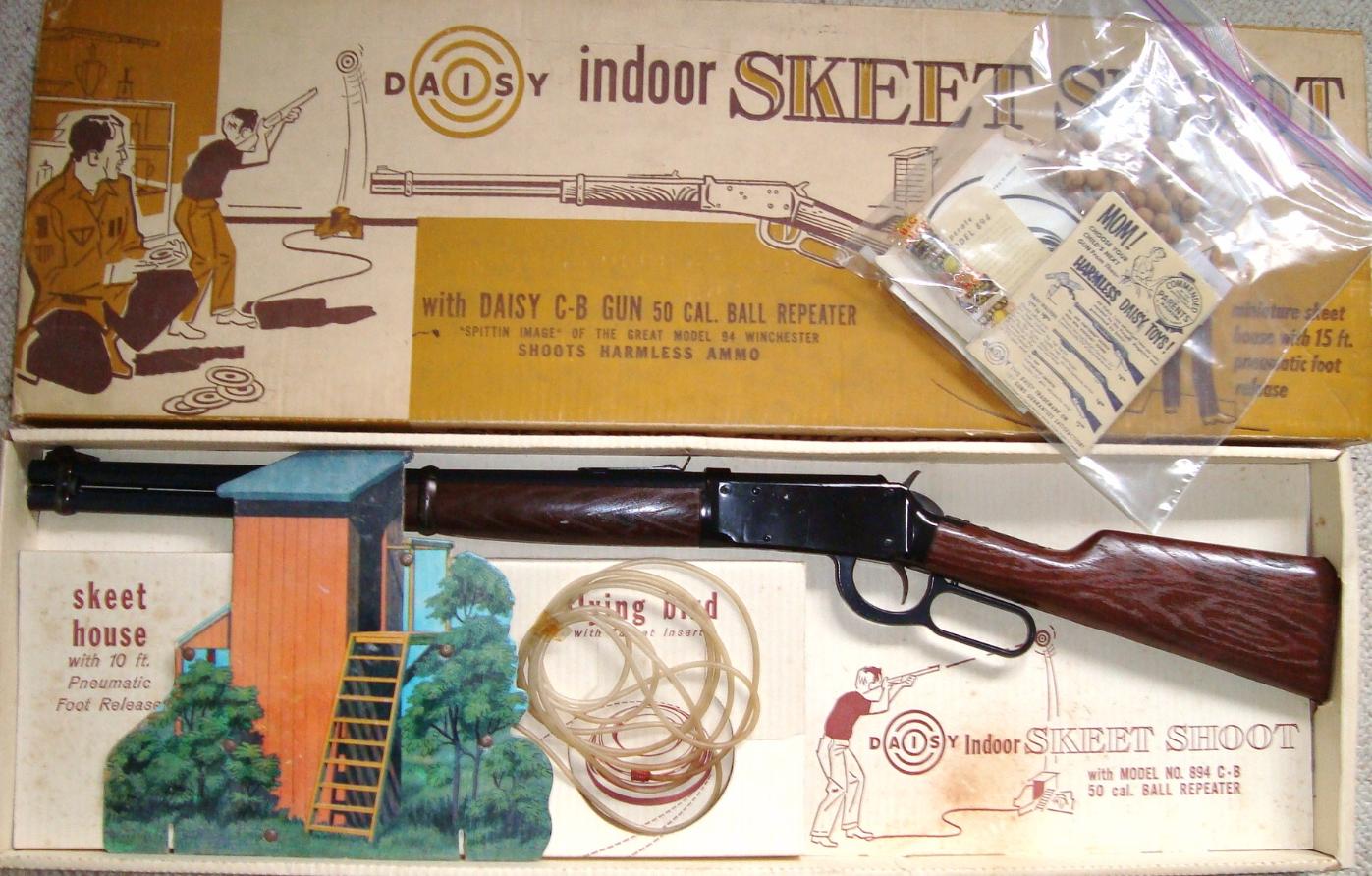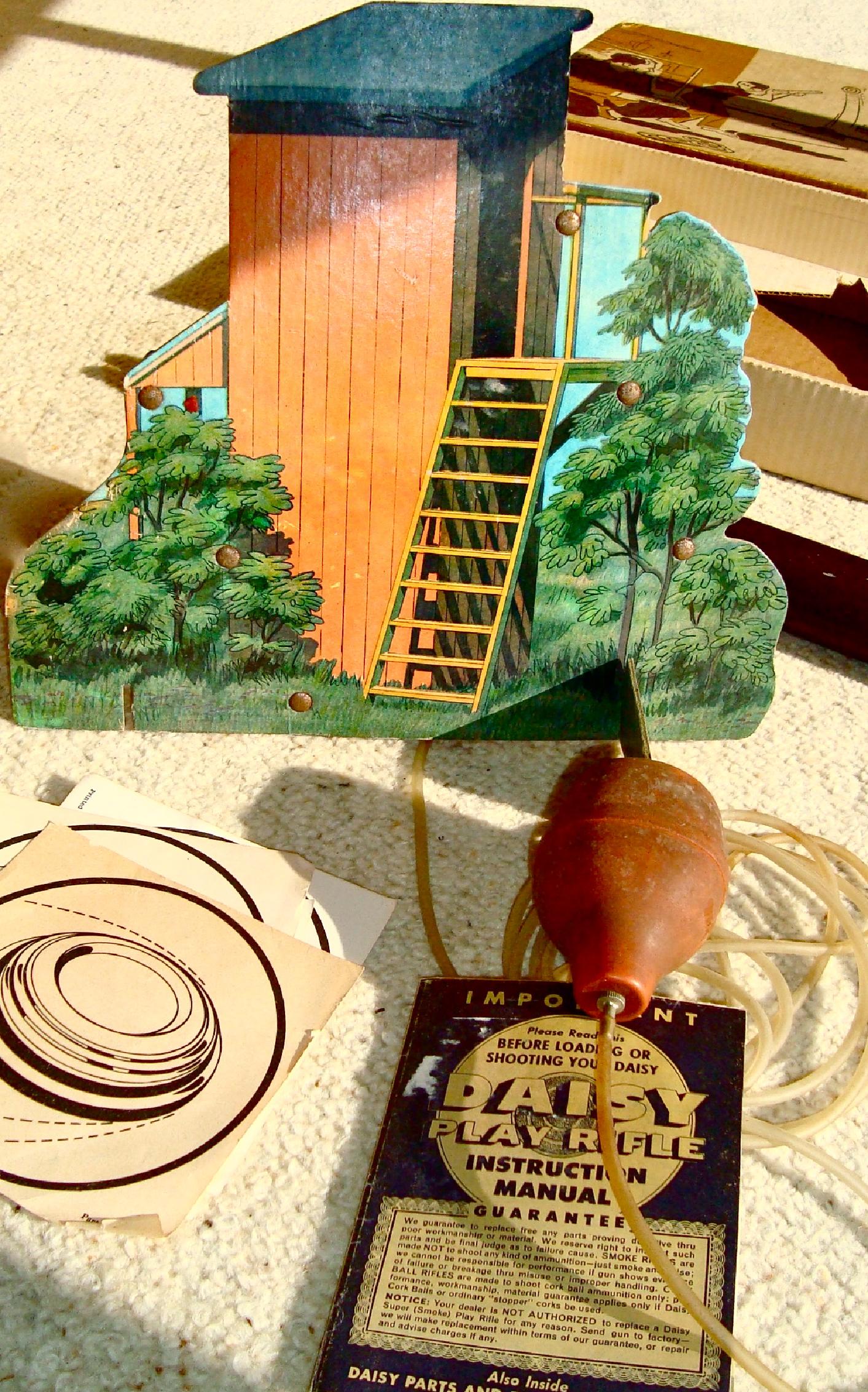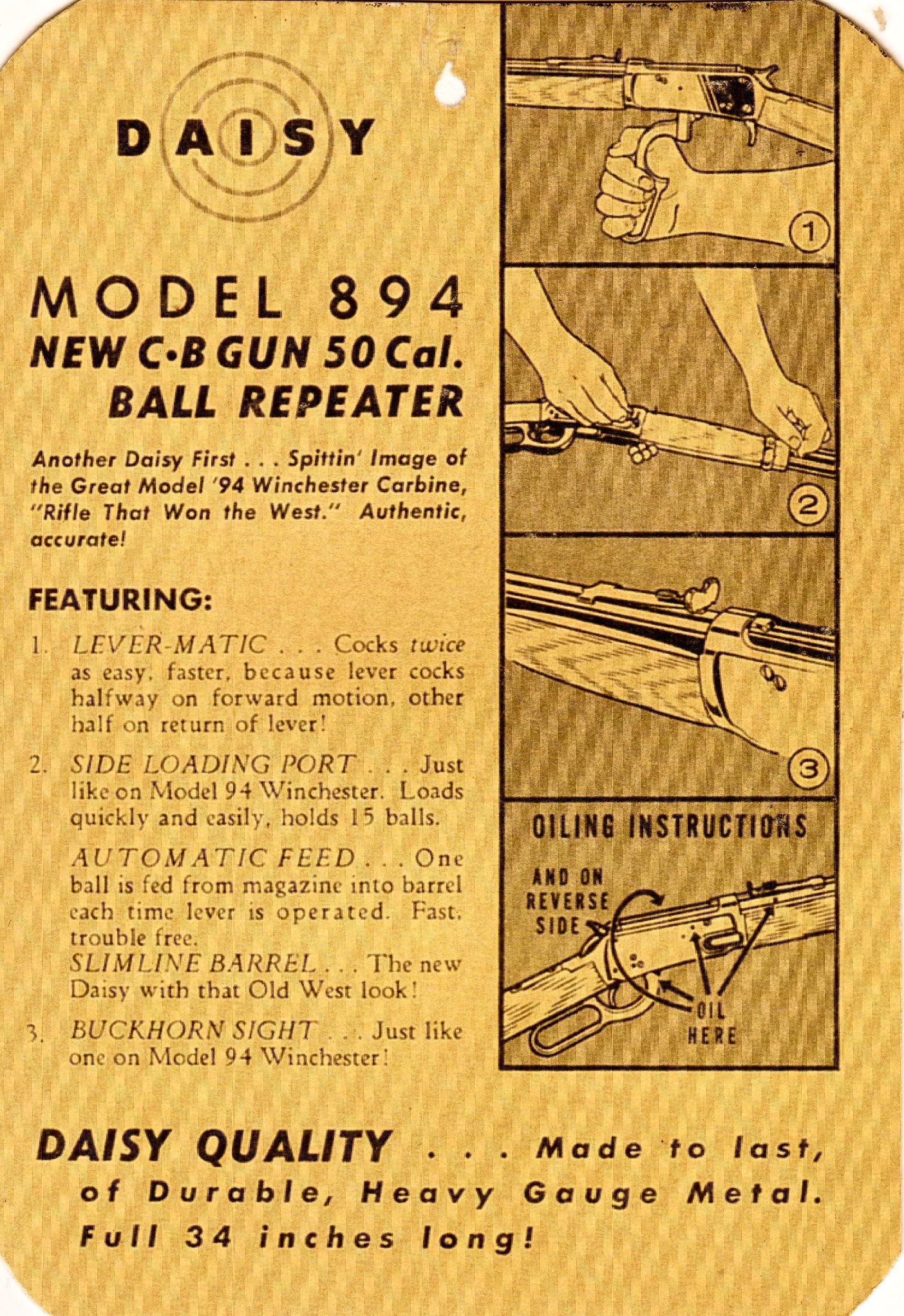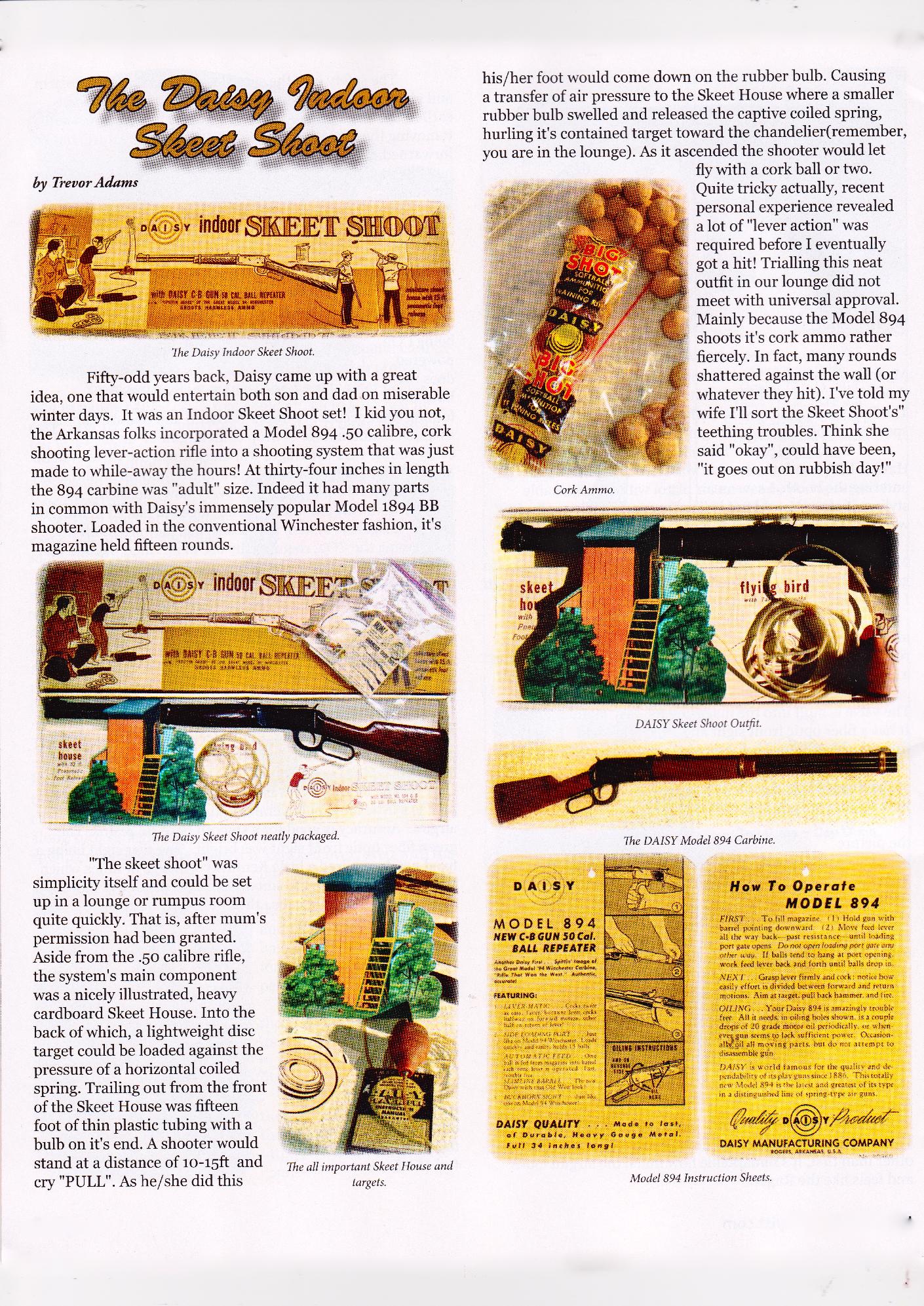 DAISY Family Room Shootin' Set. circa 1961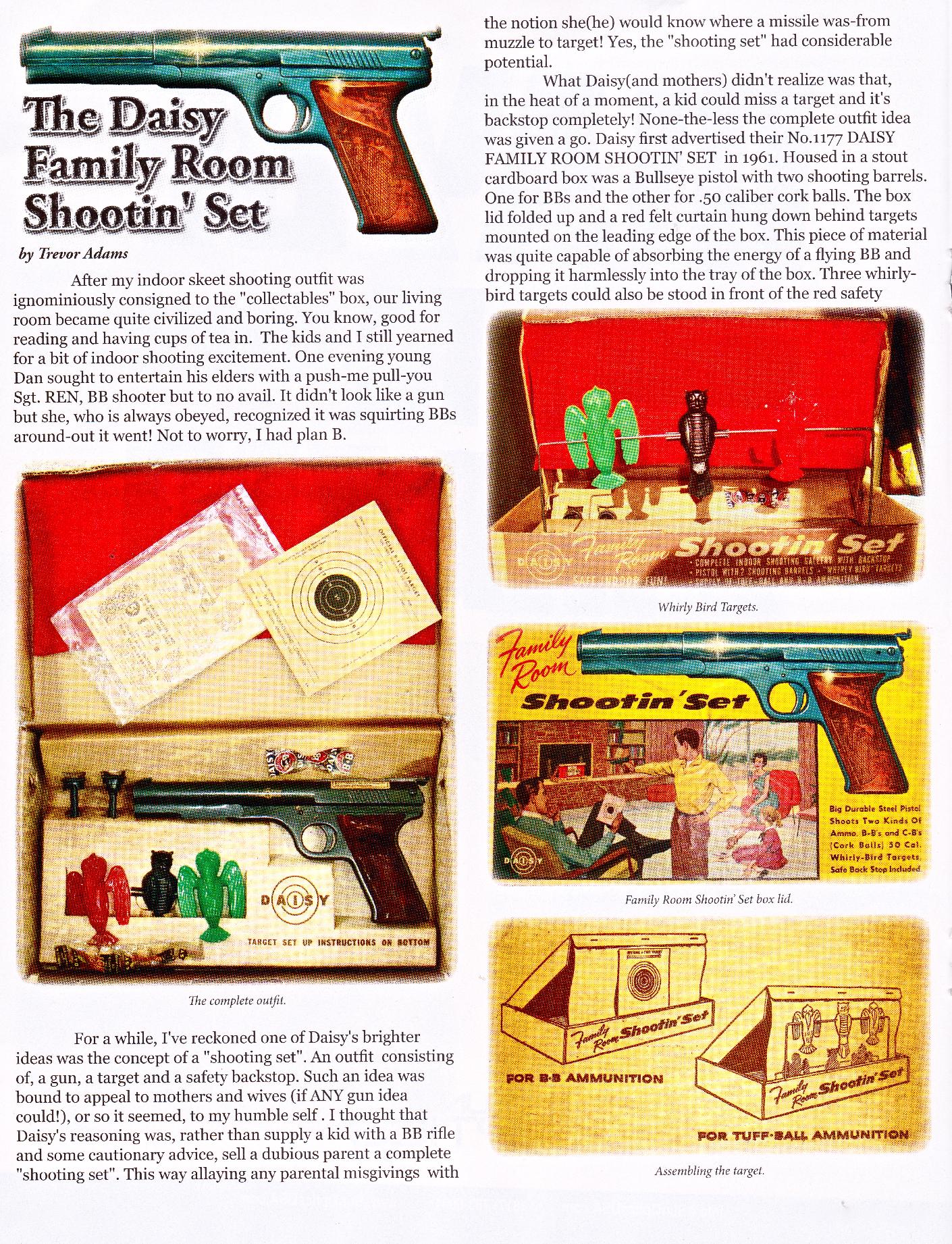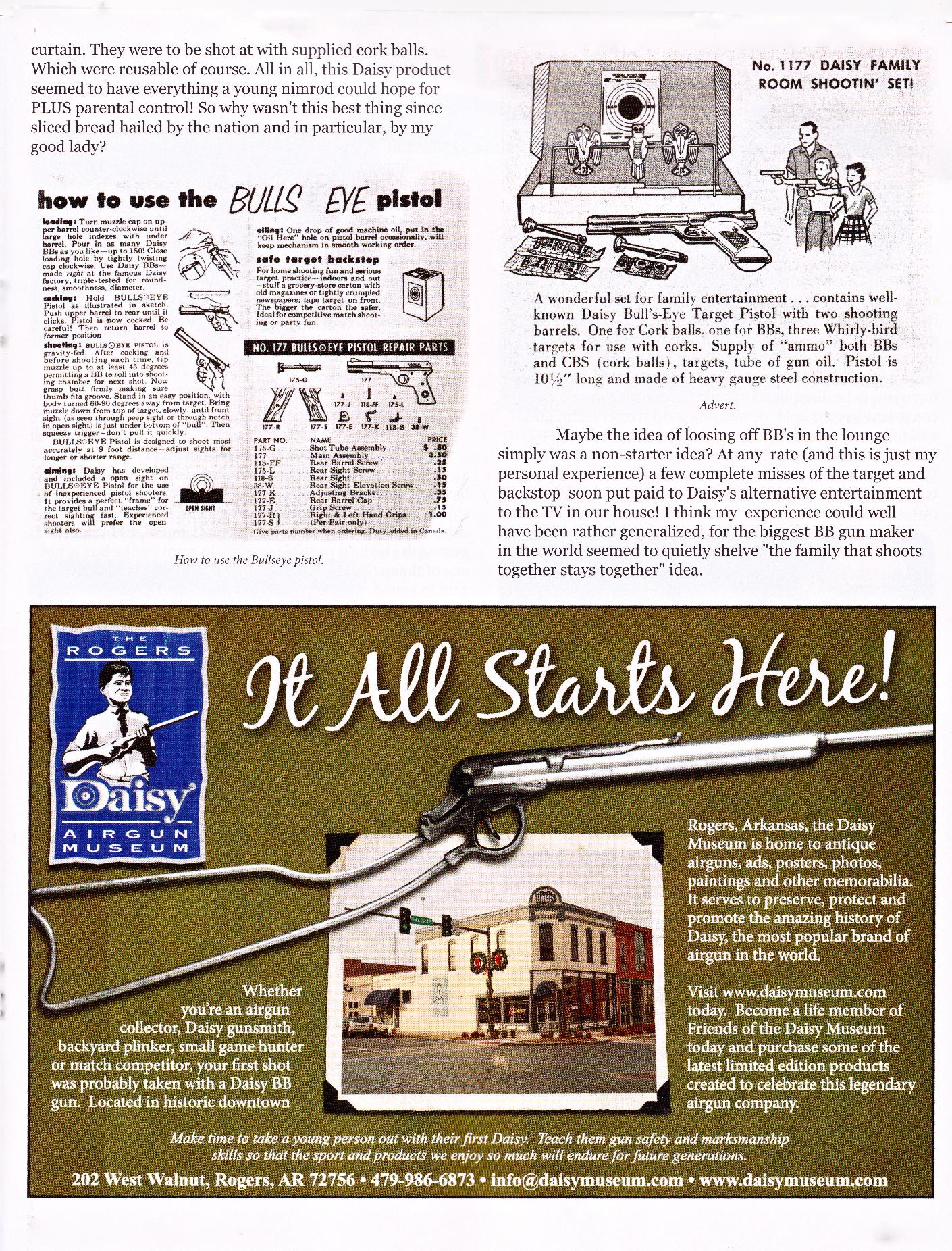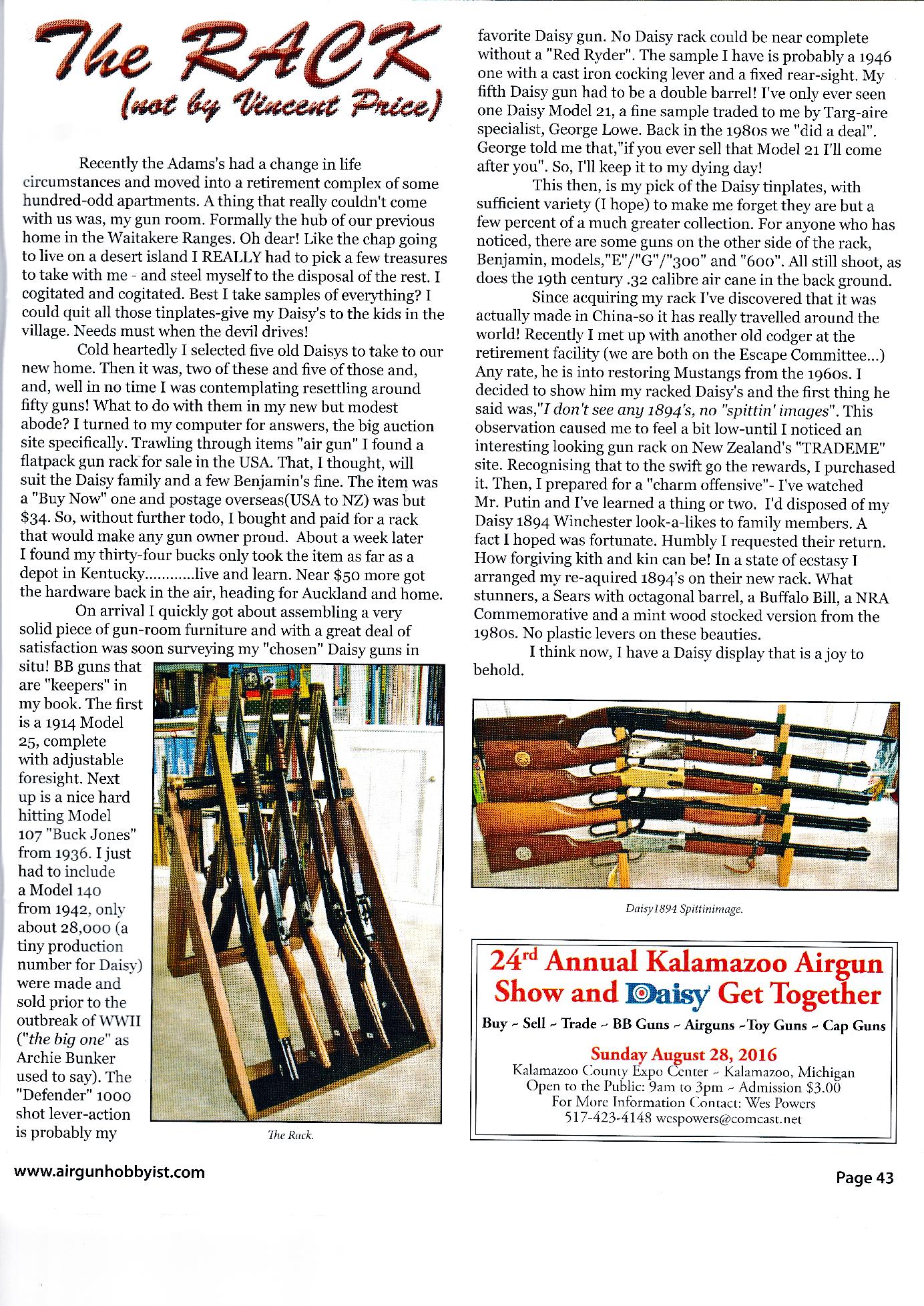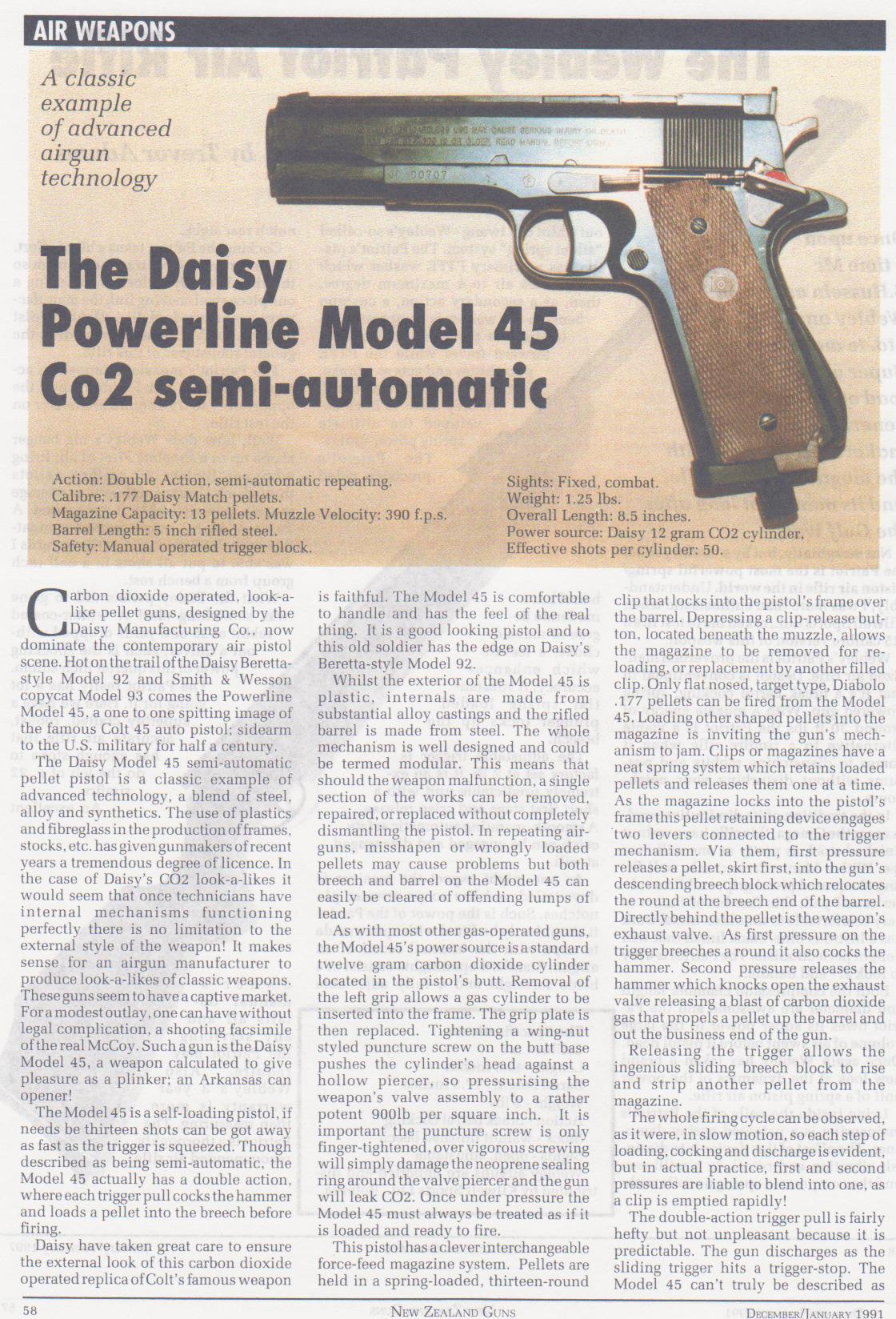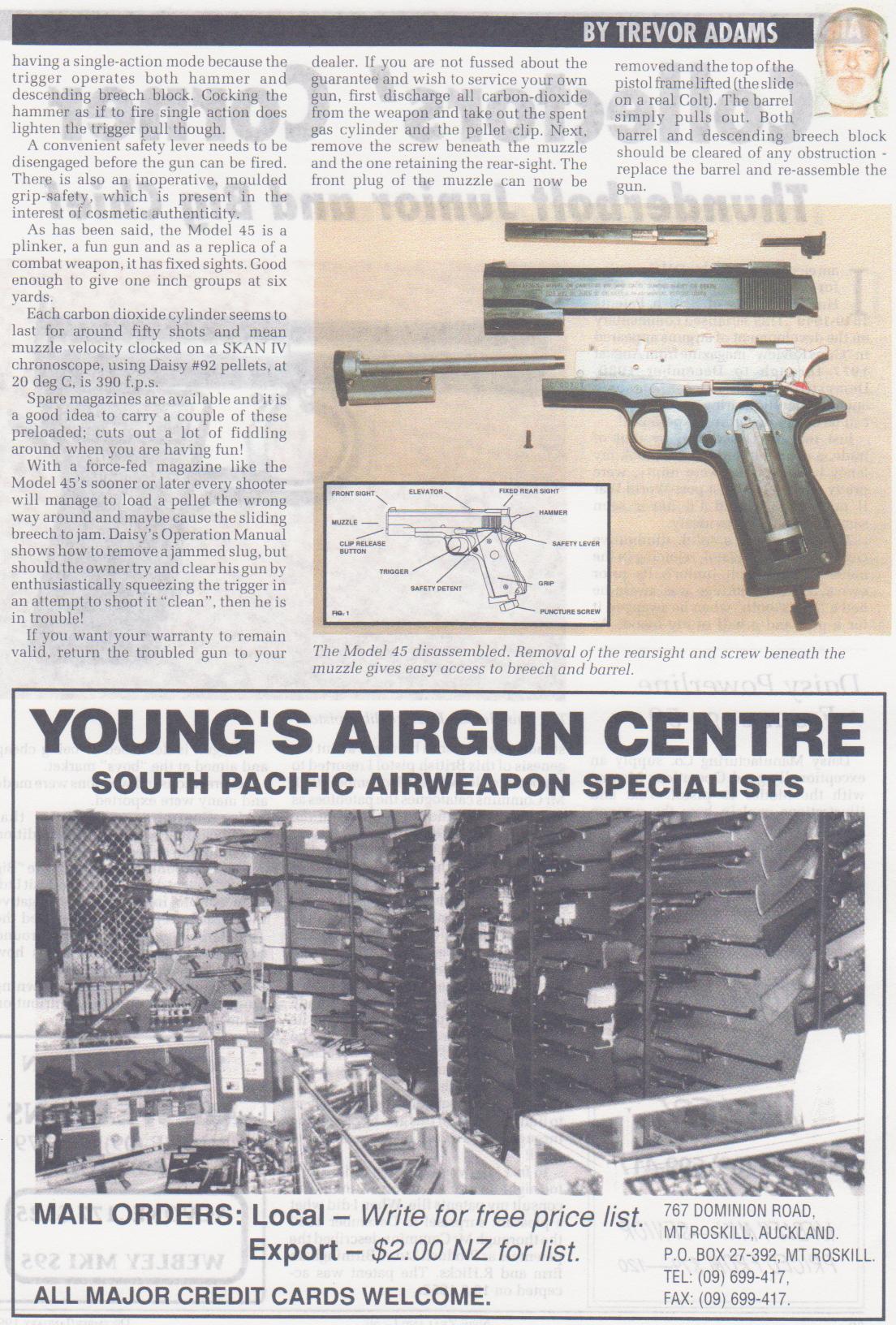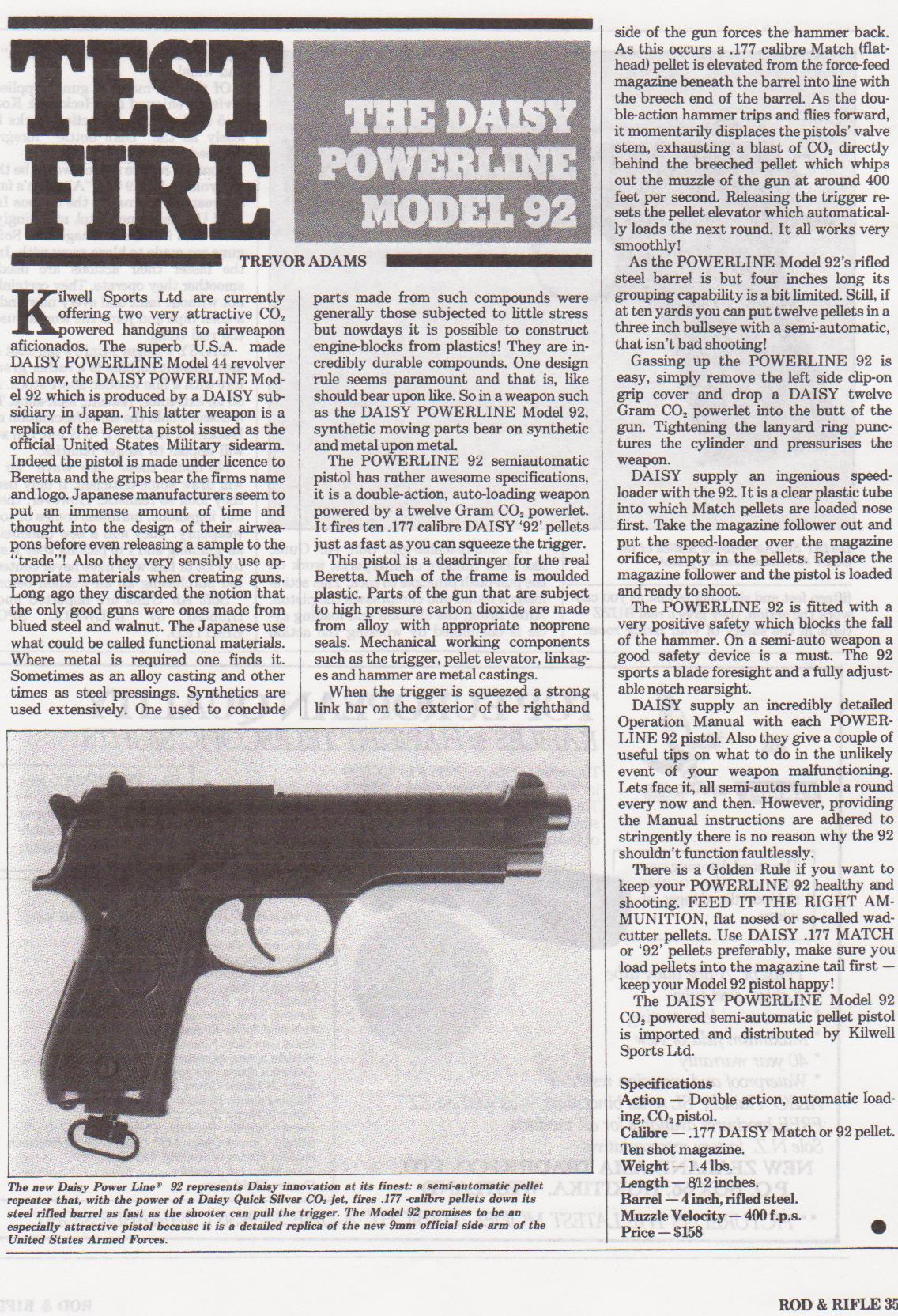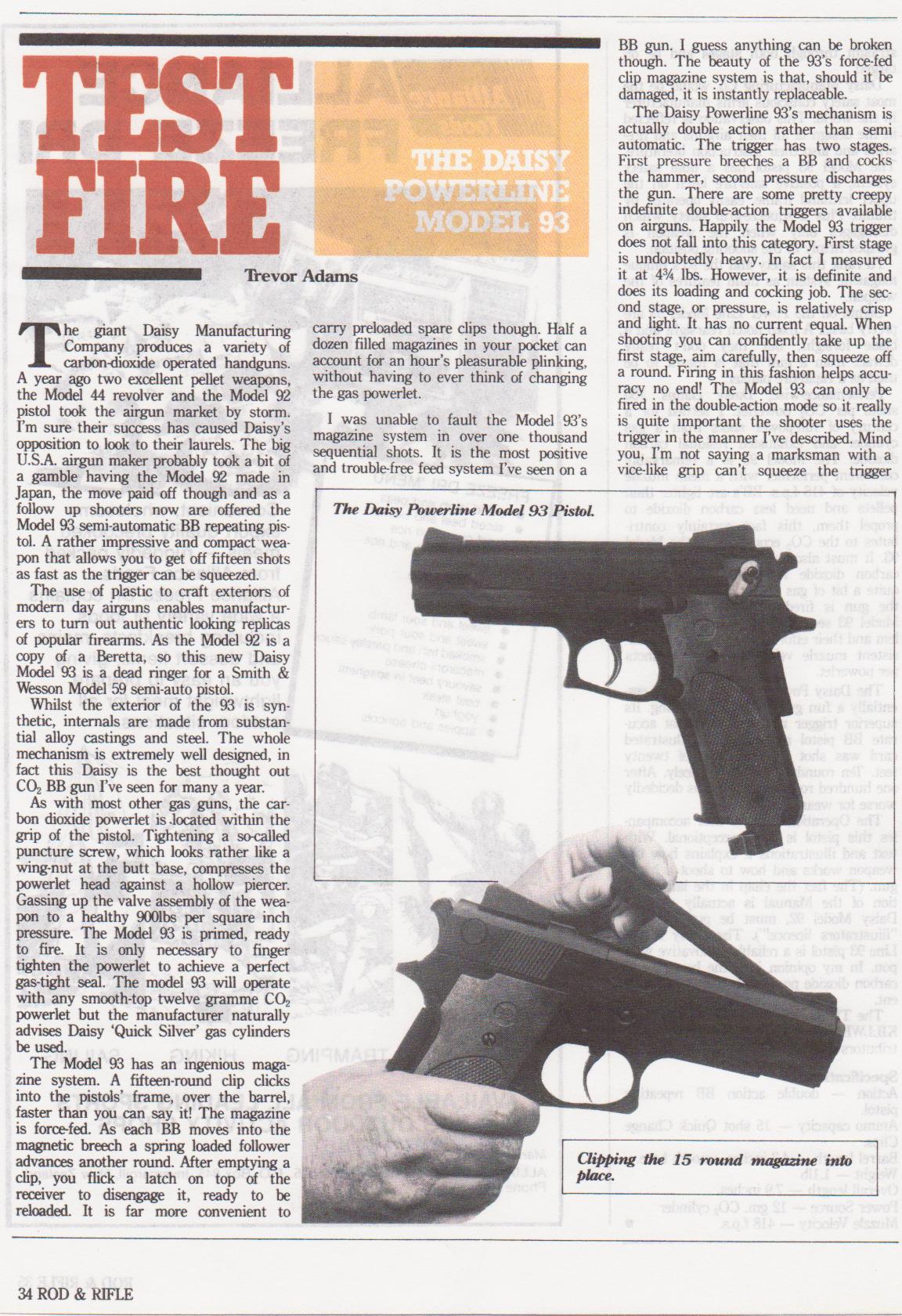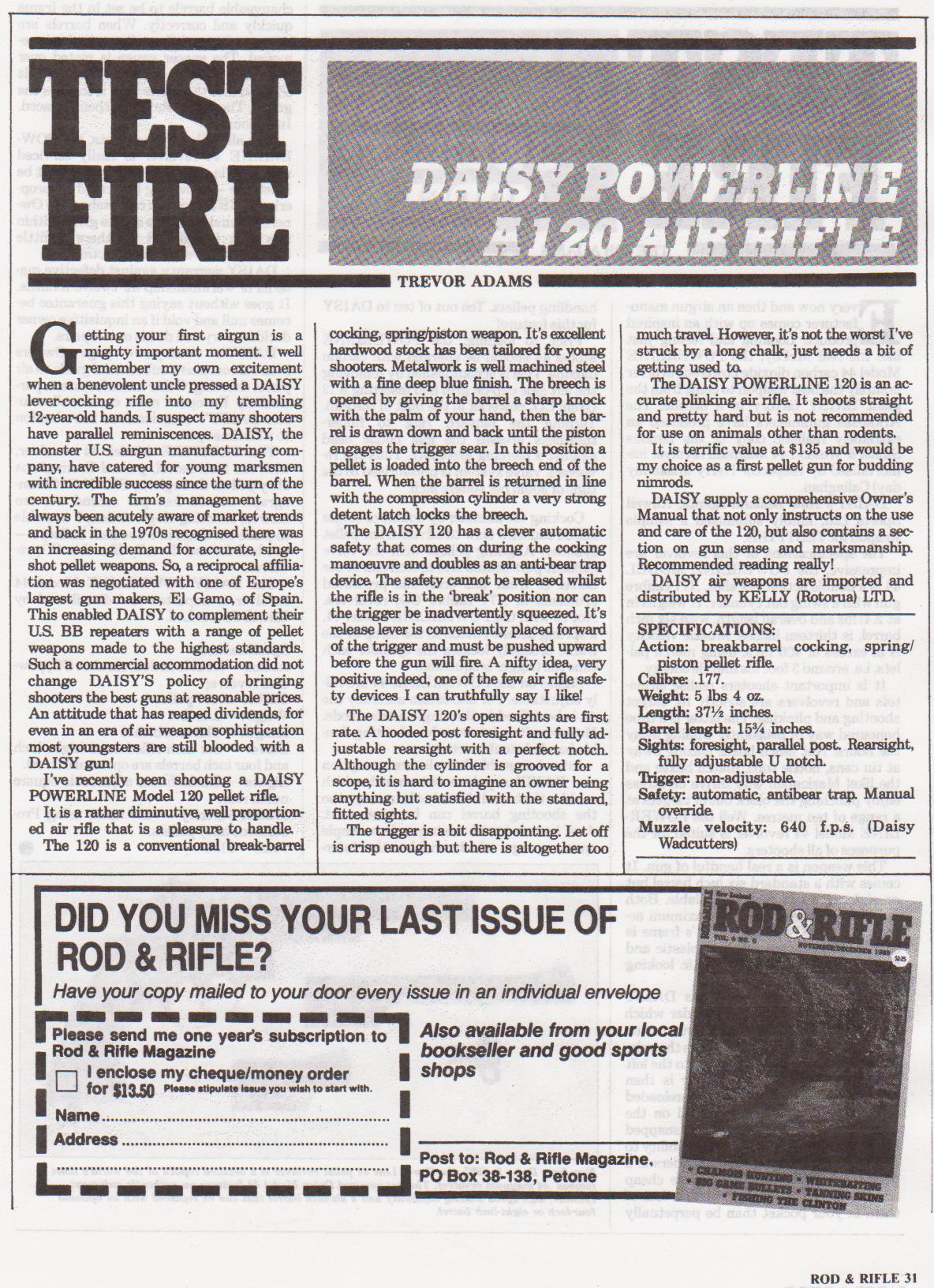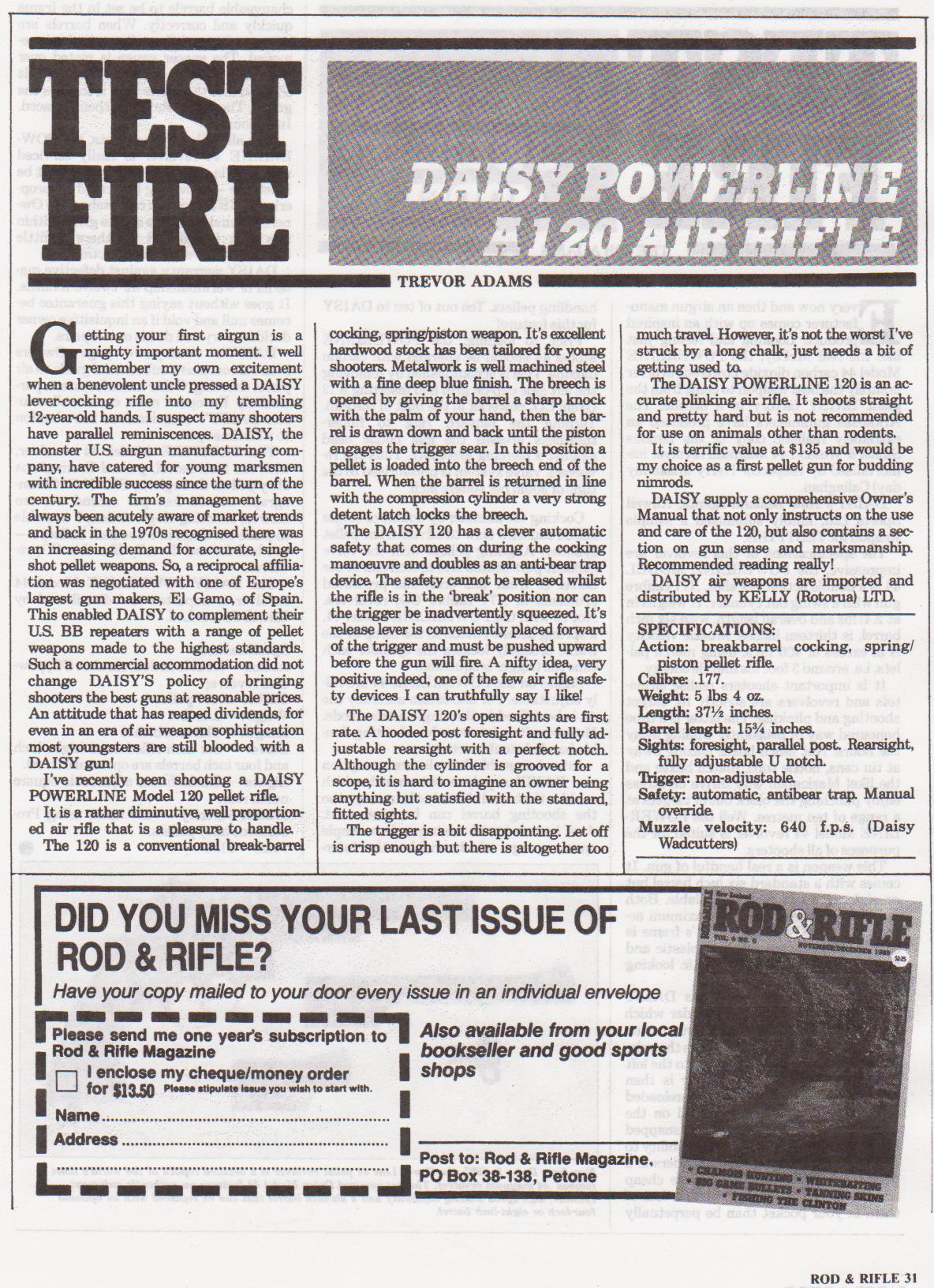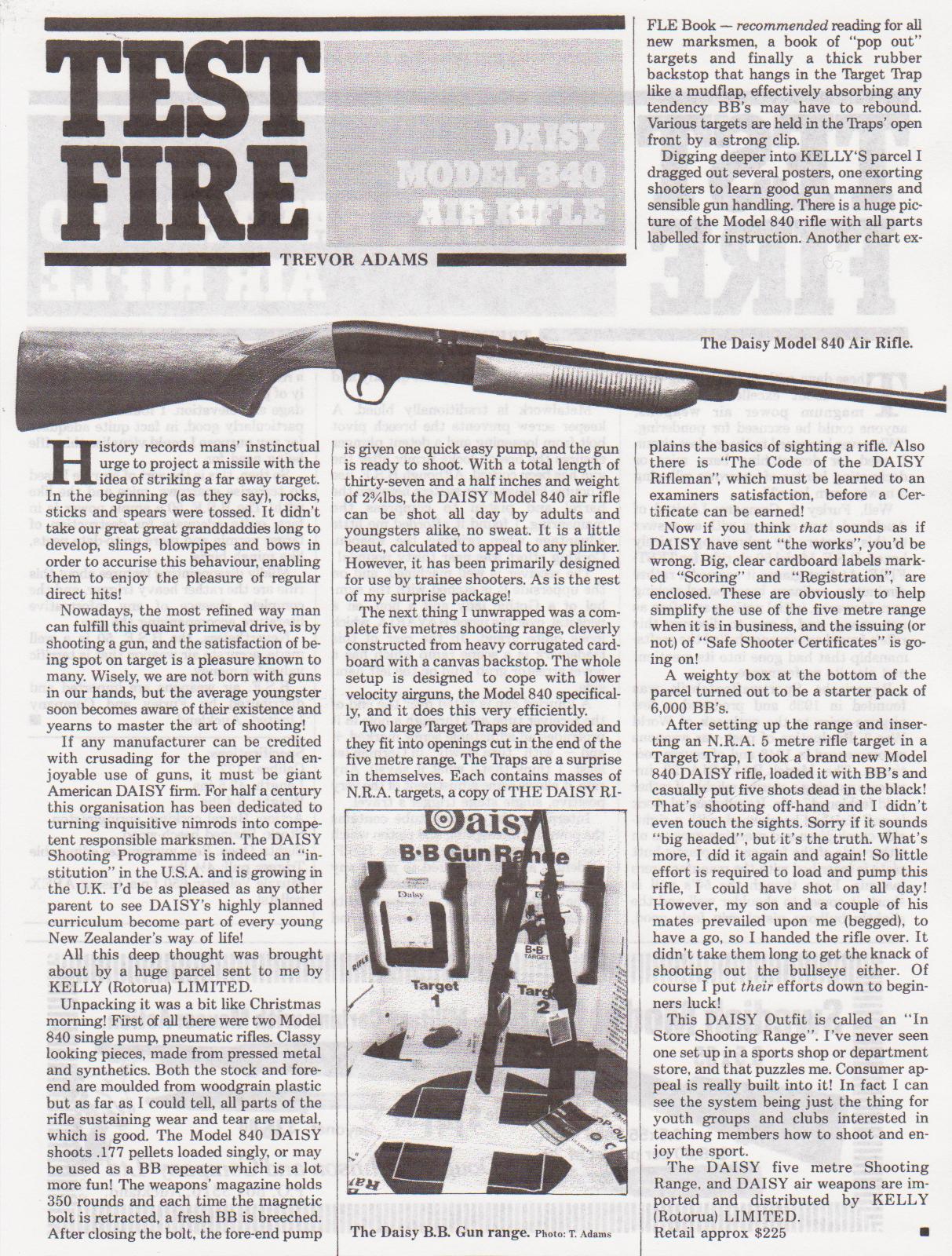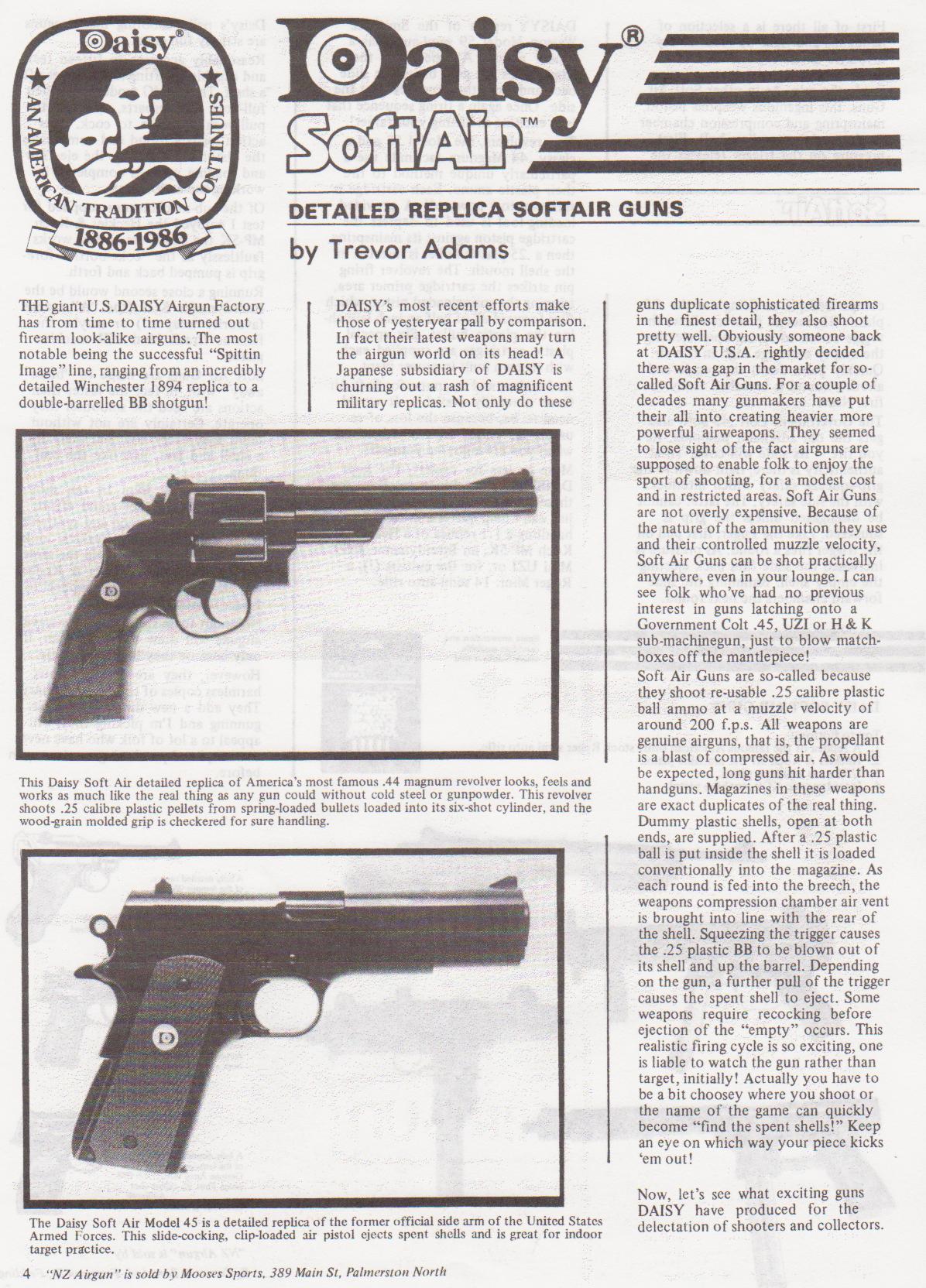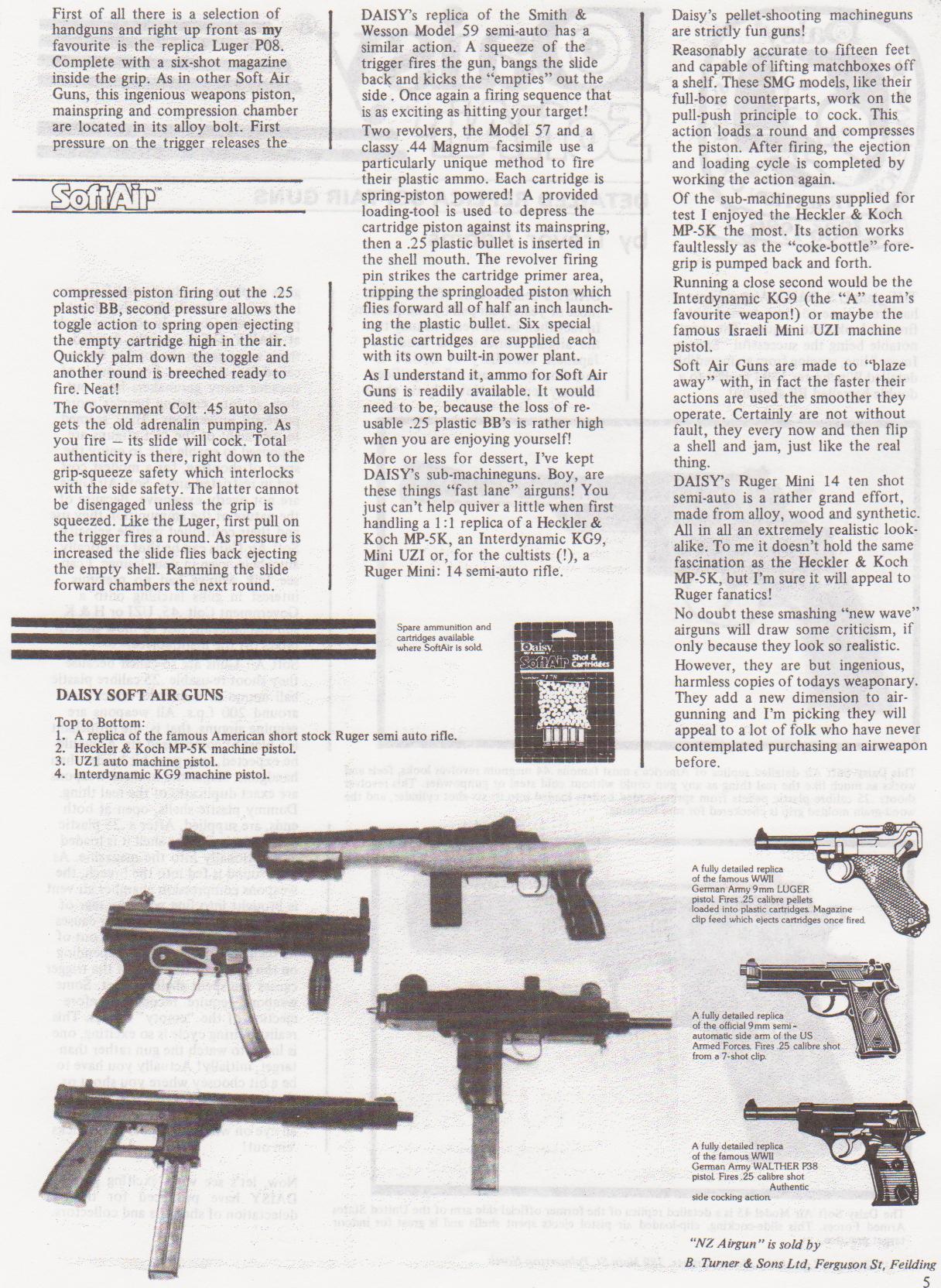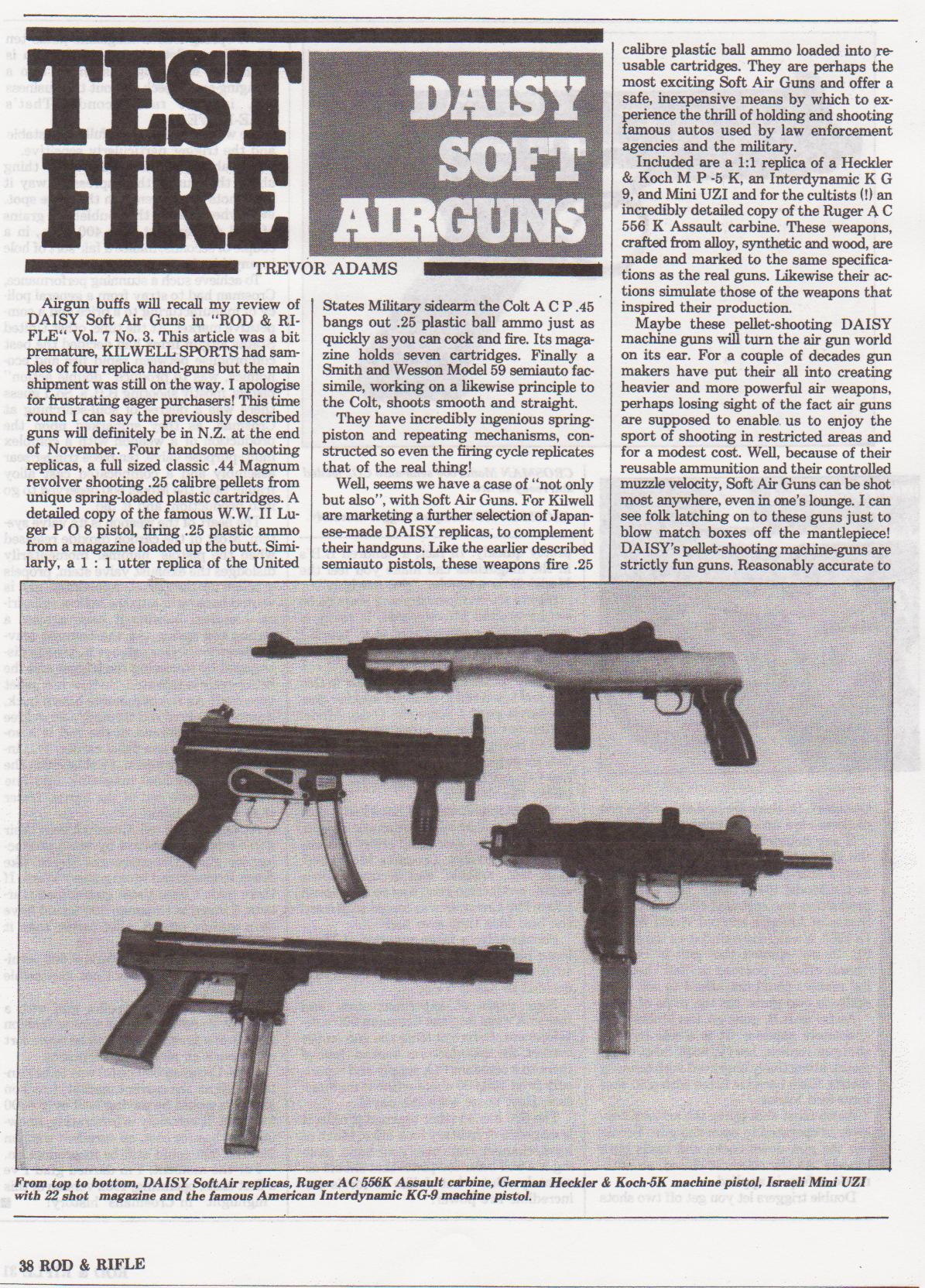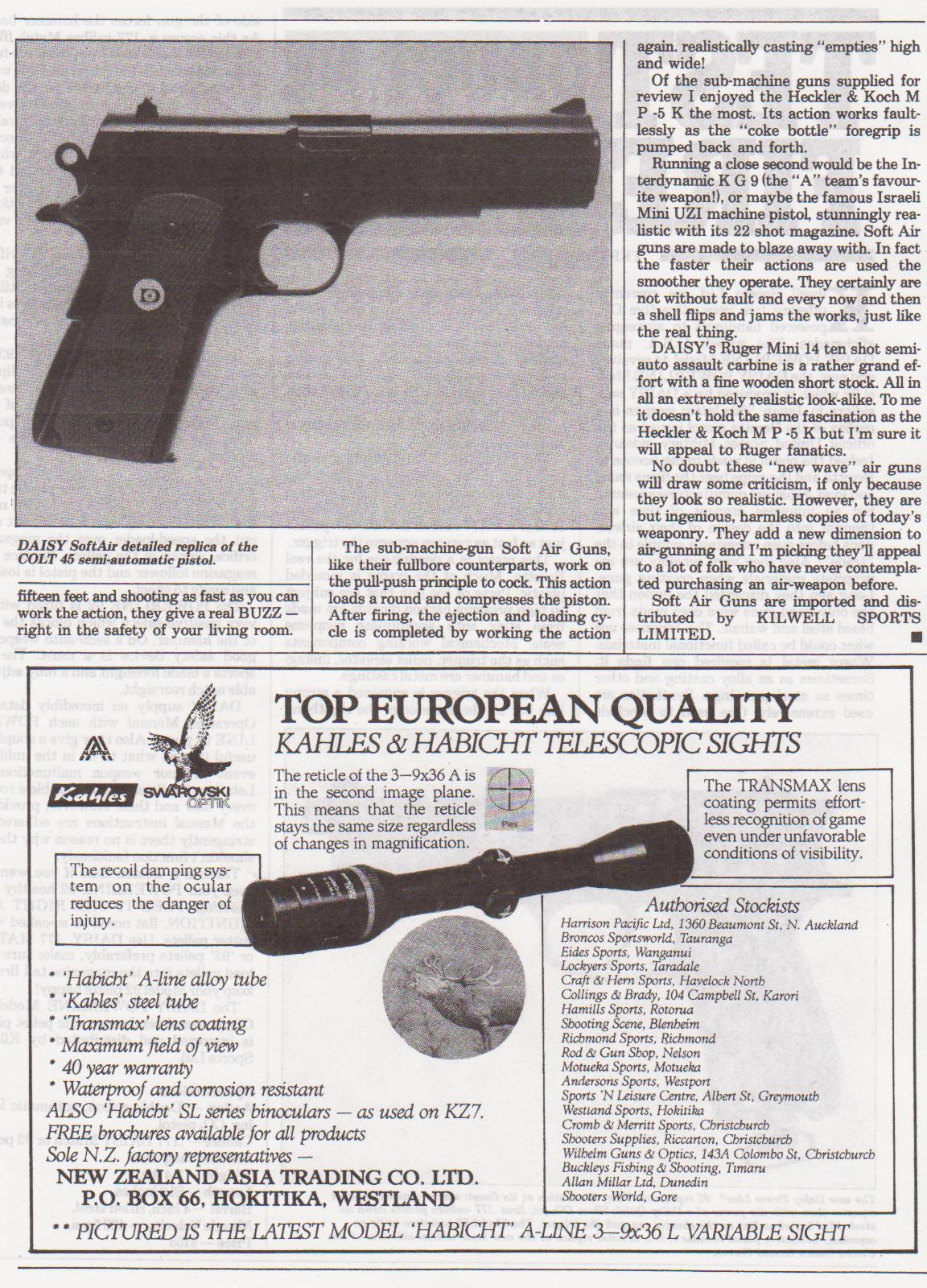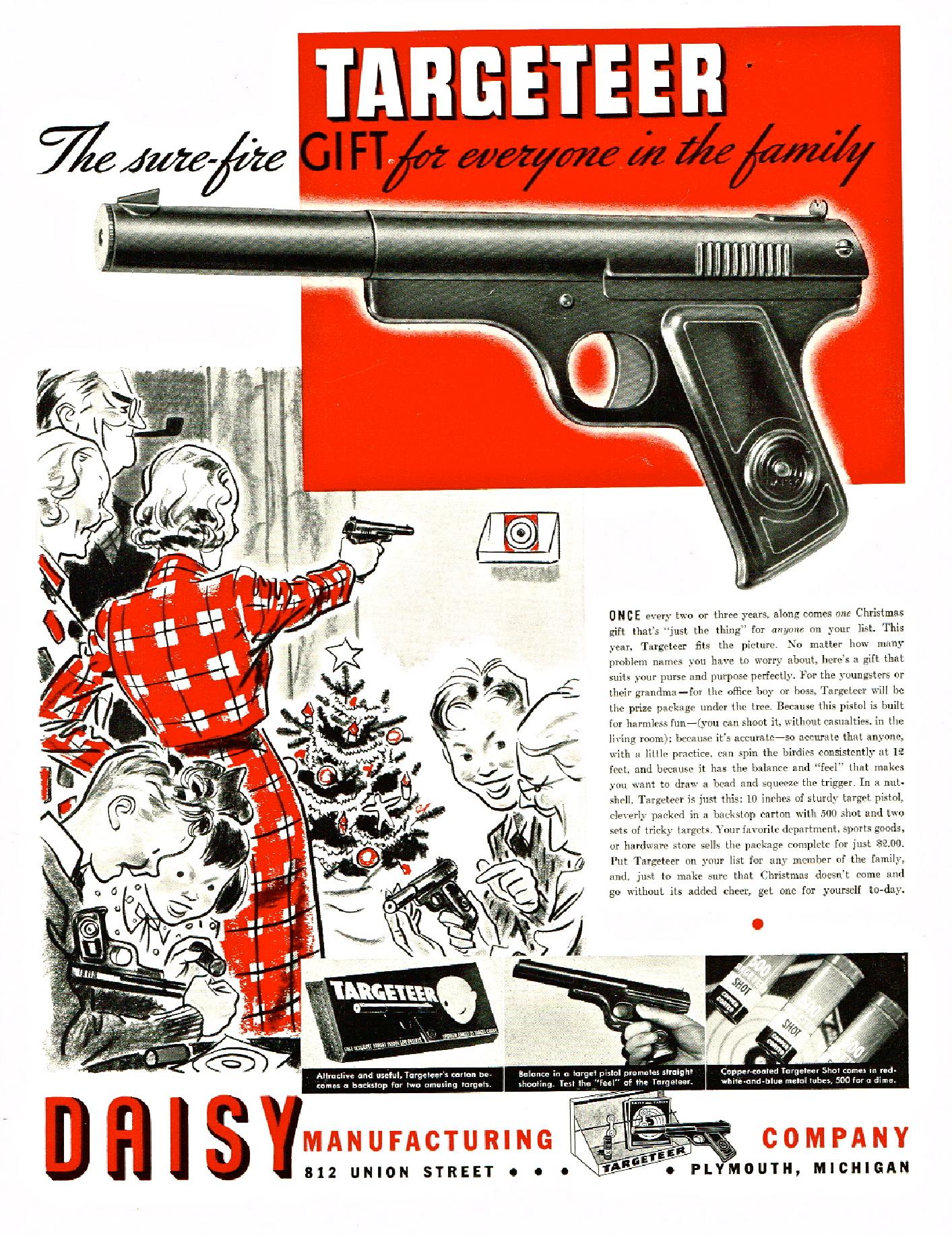 The Daisy Targeteer Pistol,probably from the mid-1940s.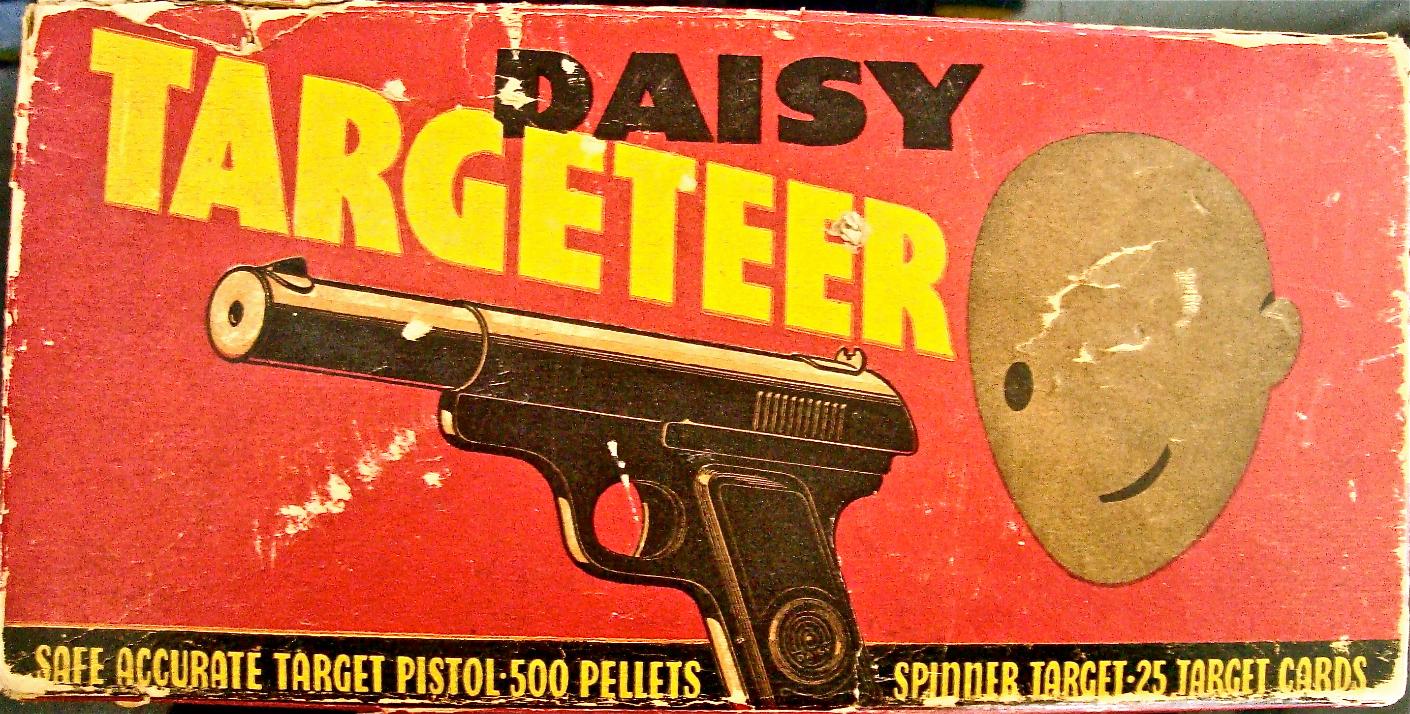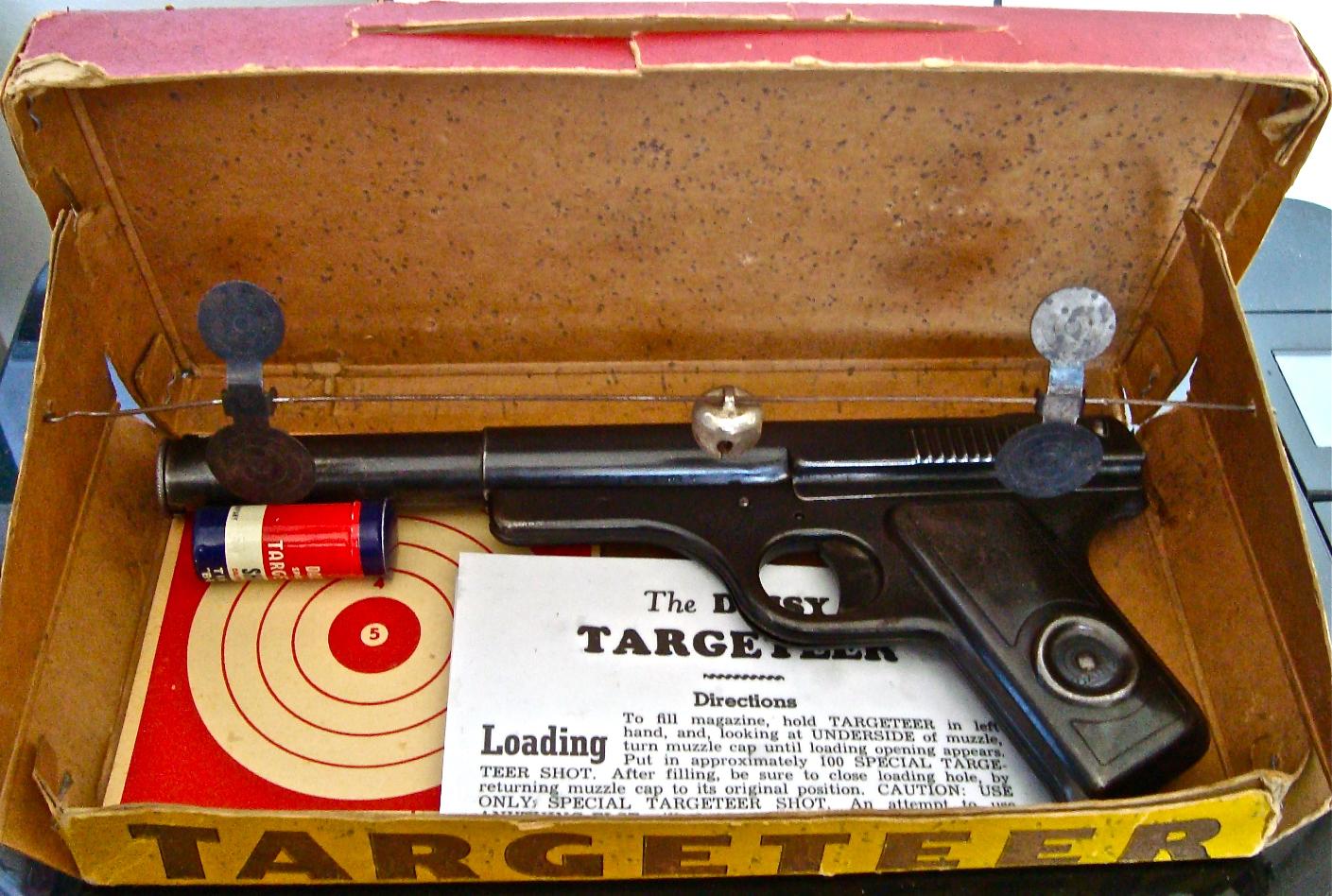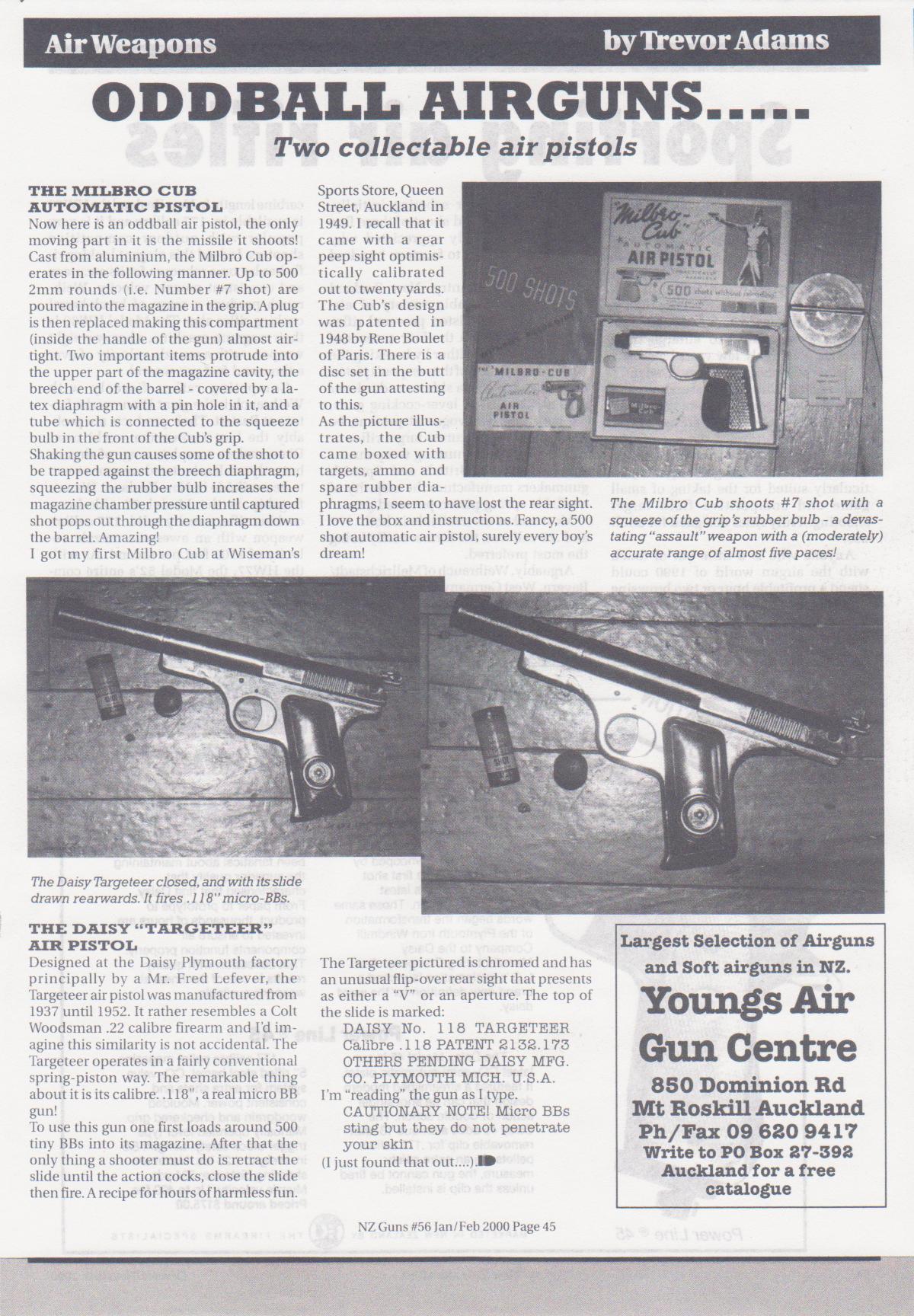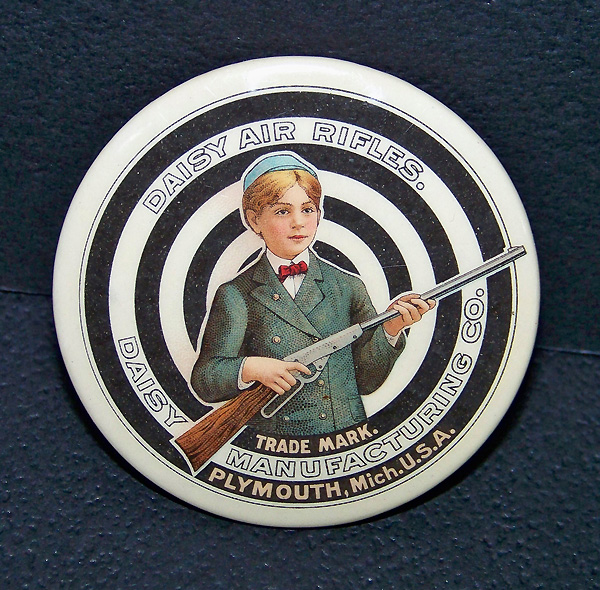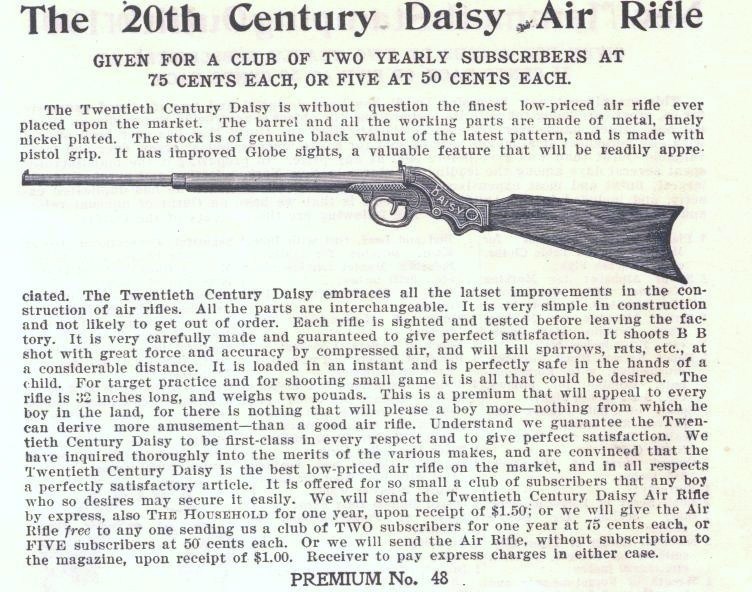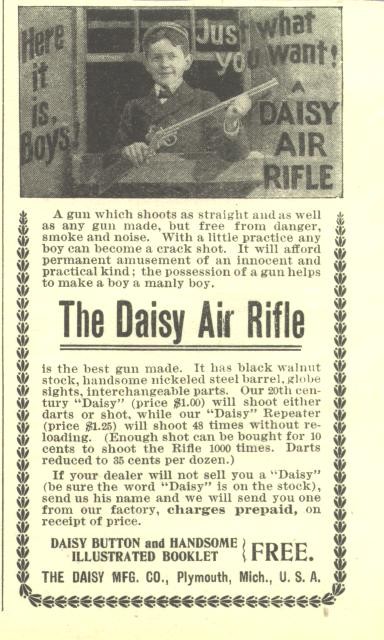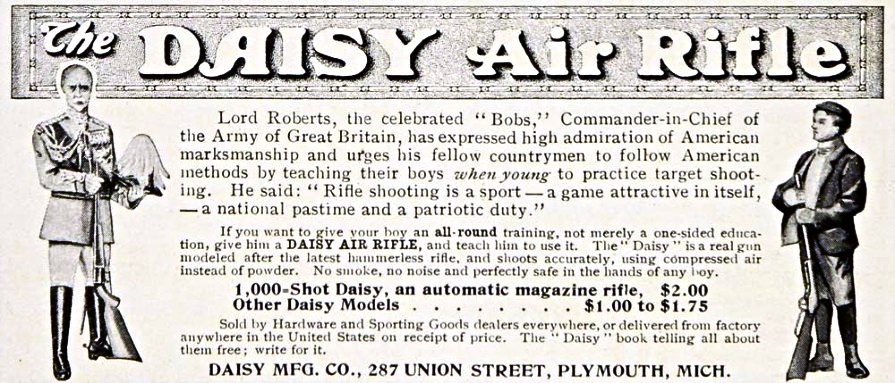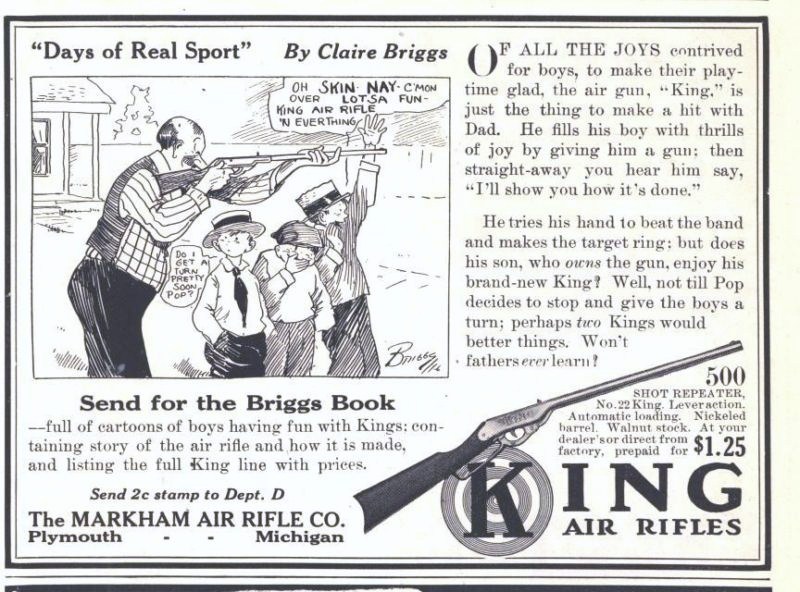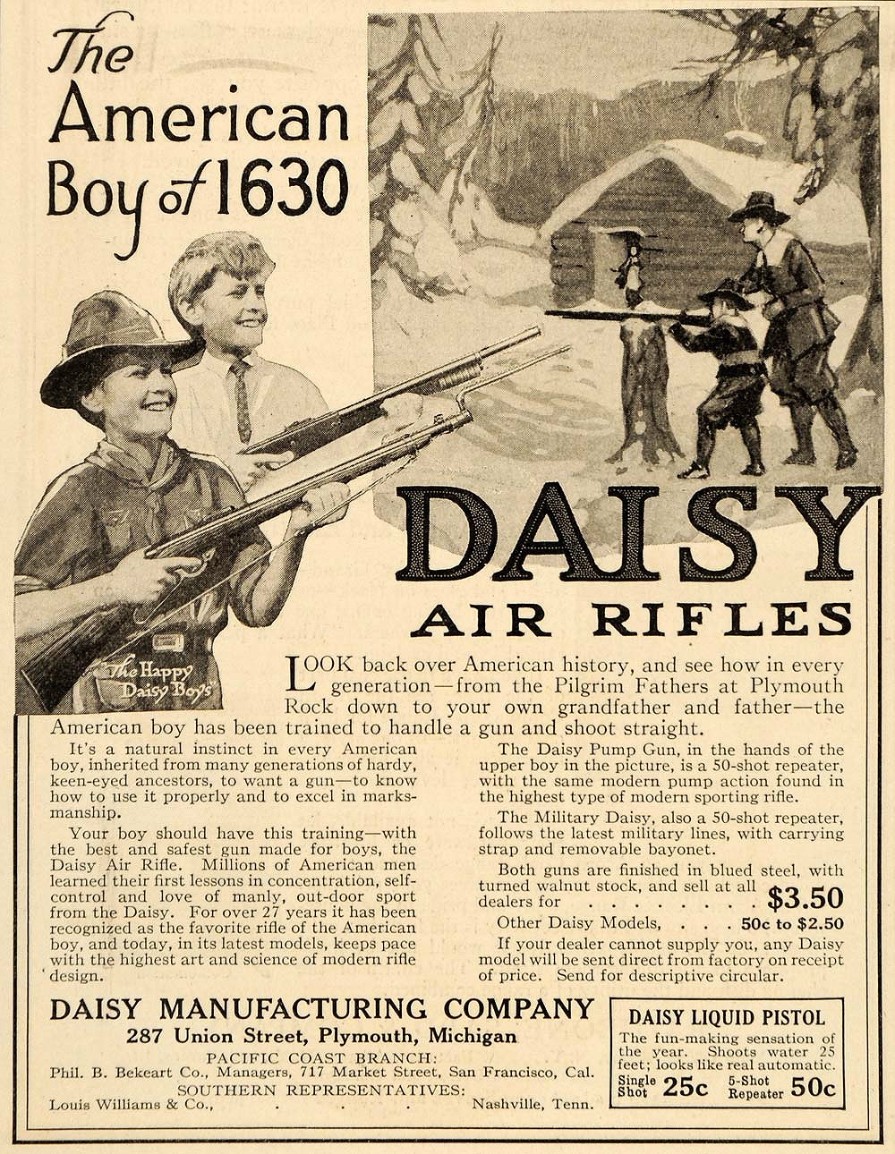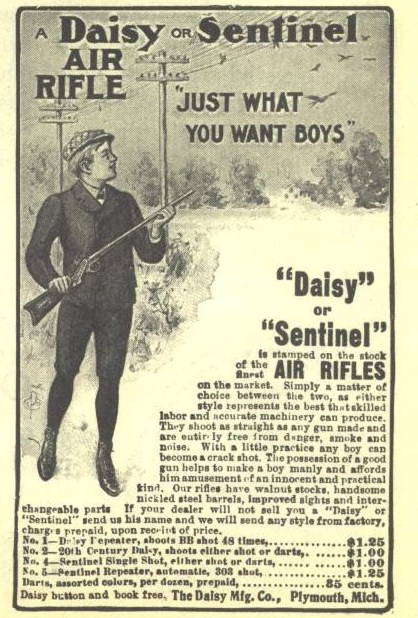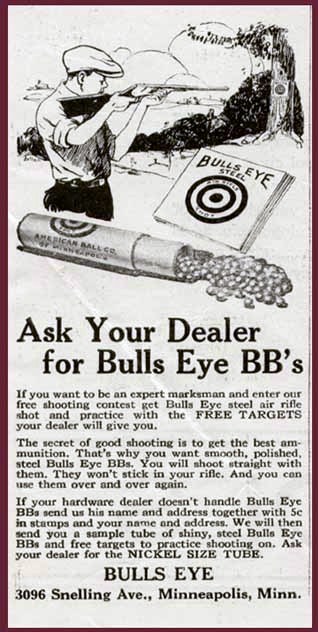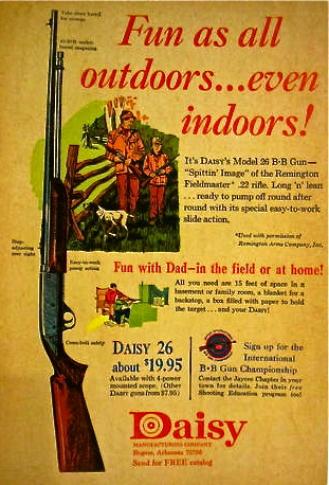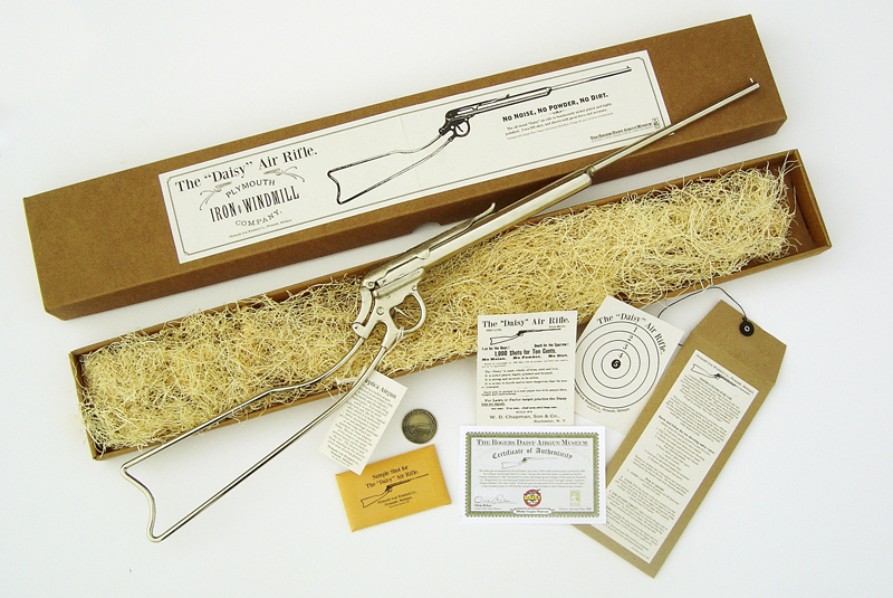 First Red Ryder comic - March 1939 issue.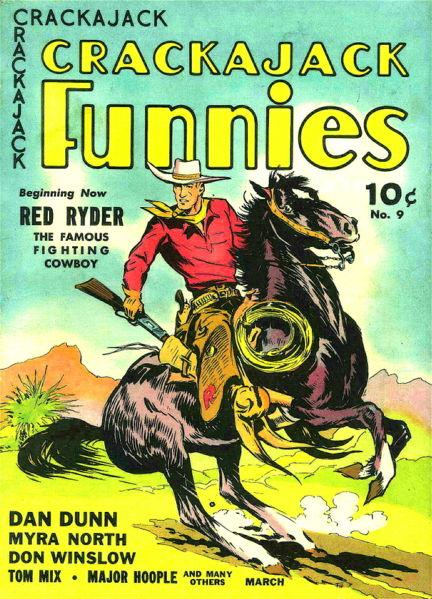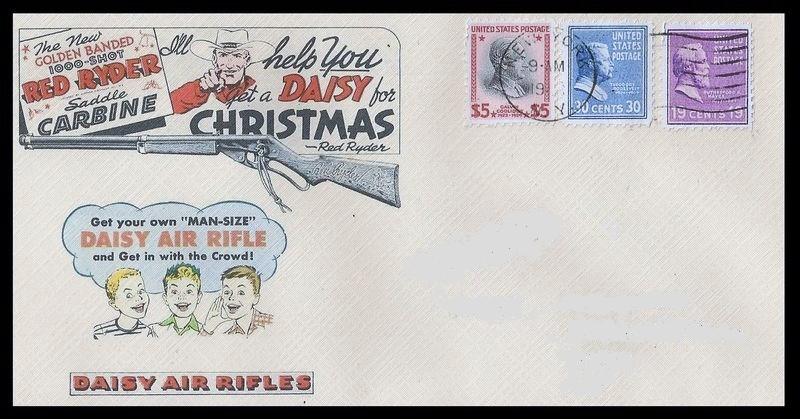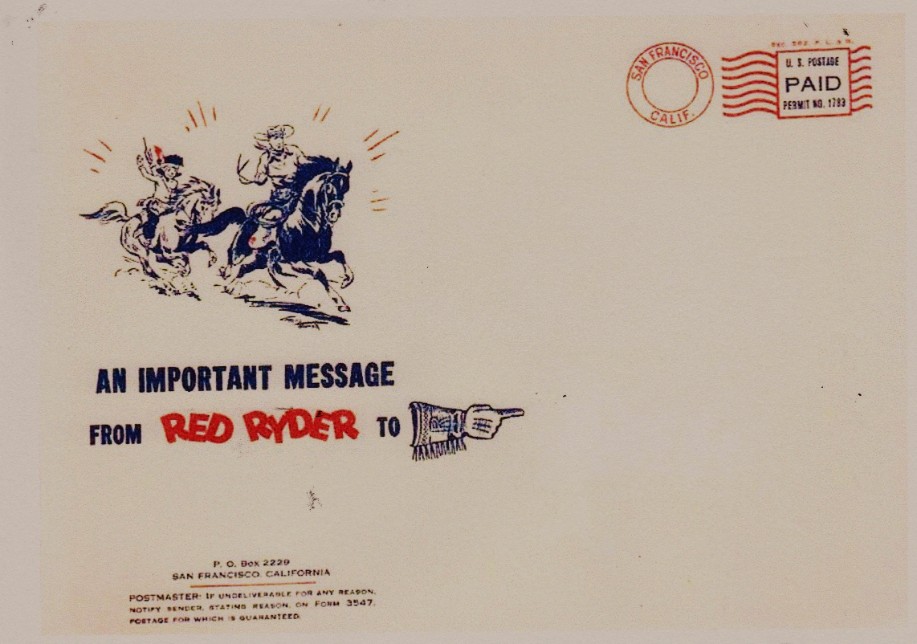 Daisy TARGETEER Adverts 1937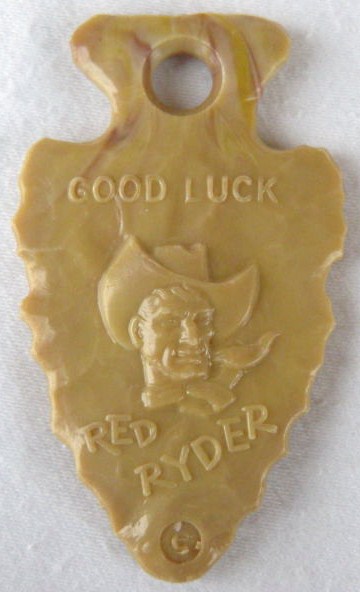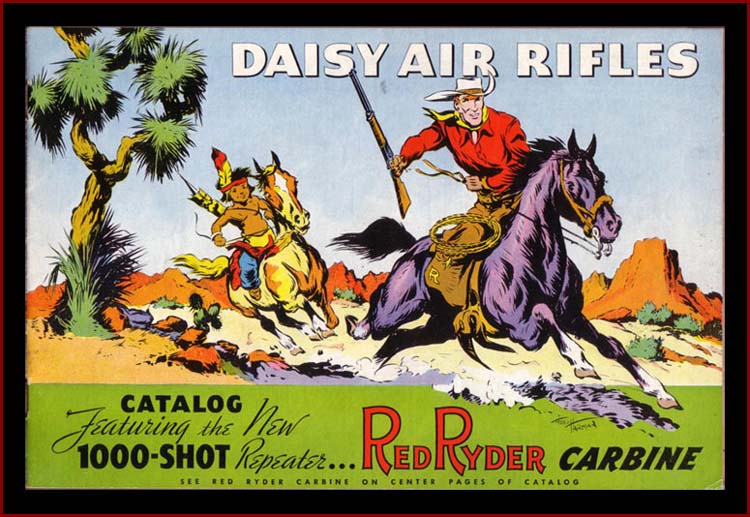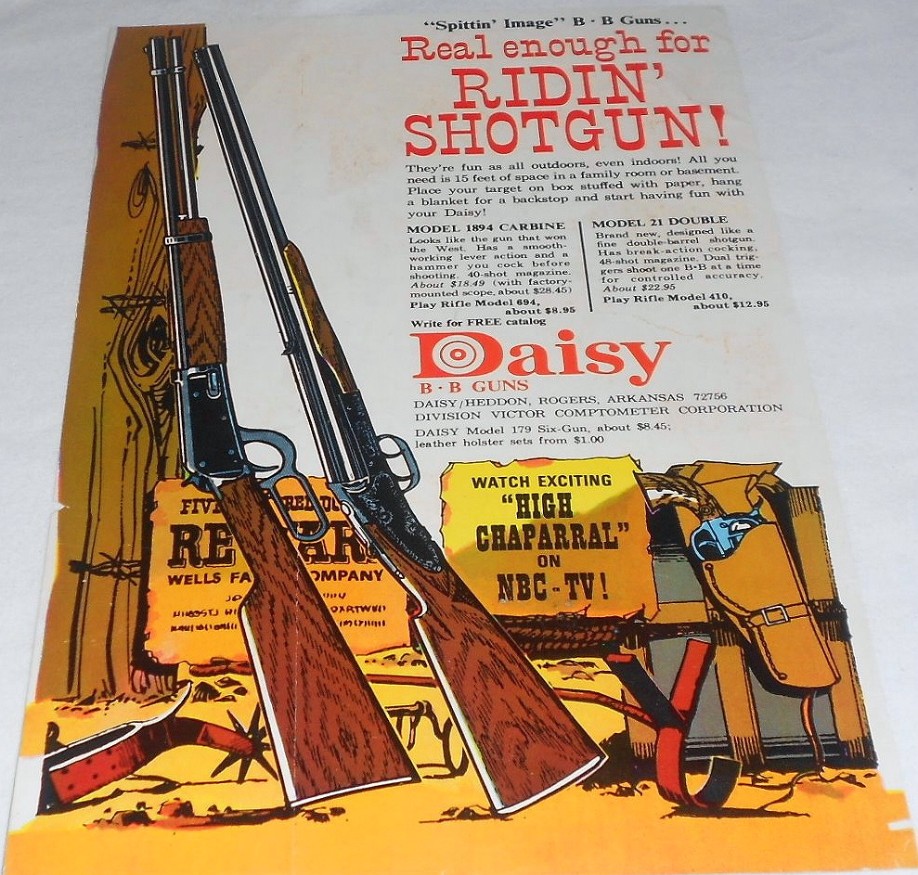 Daisy Indoor Skeet Shooting Outfit. 1961-65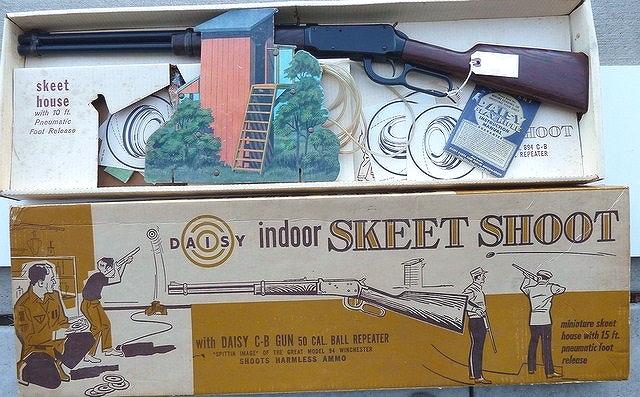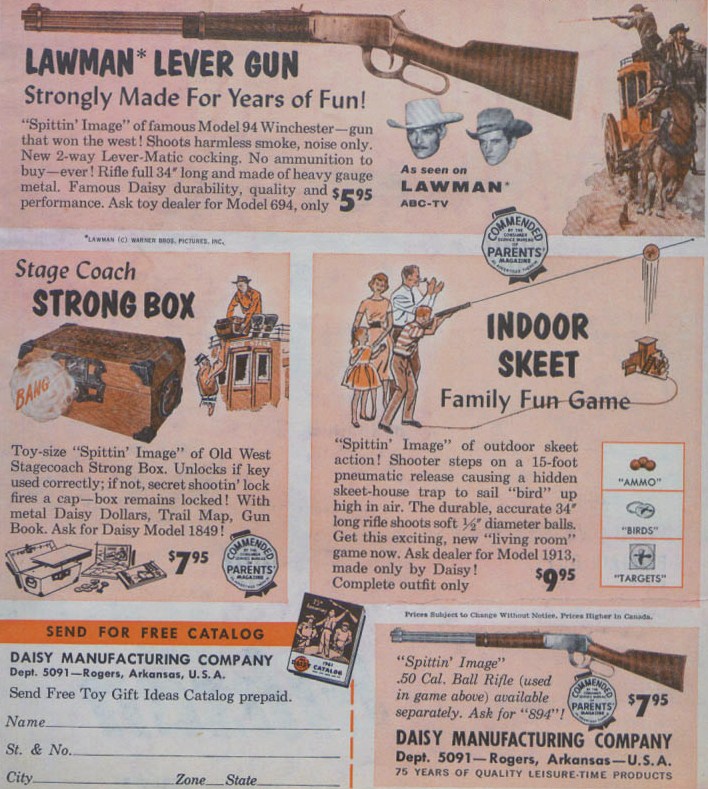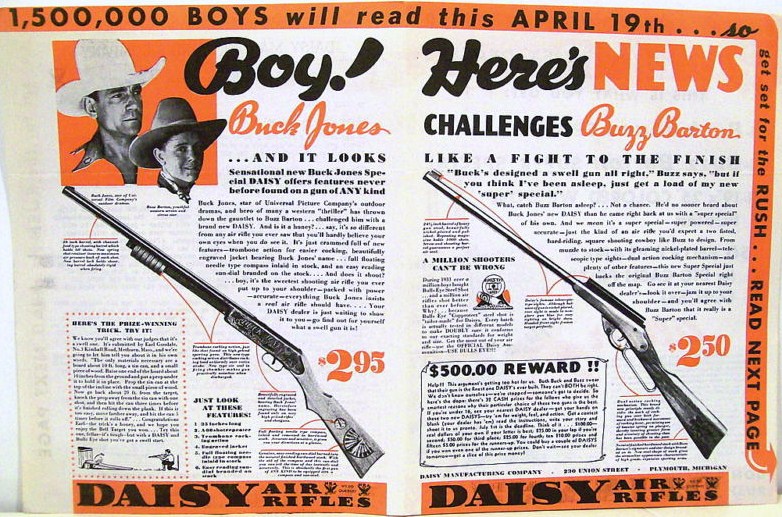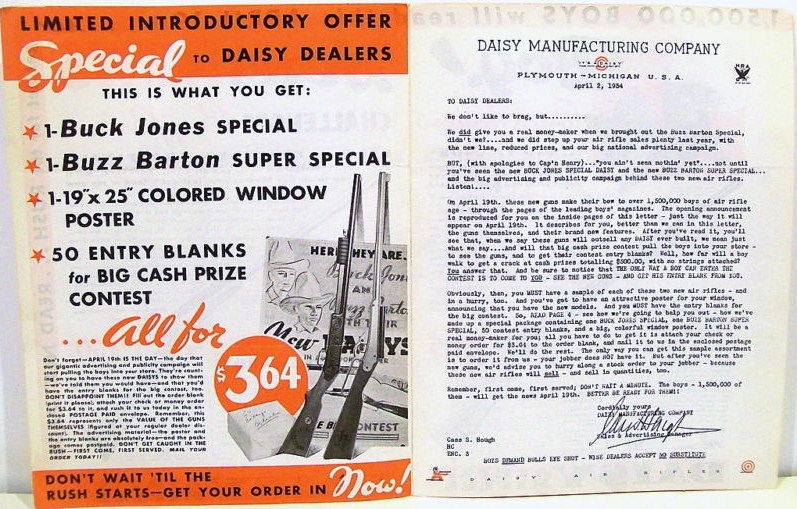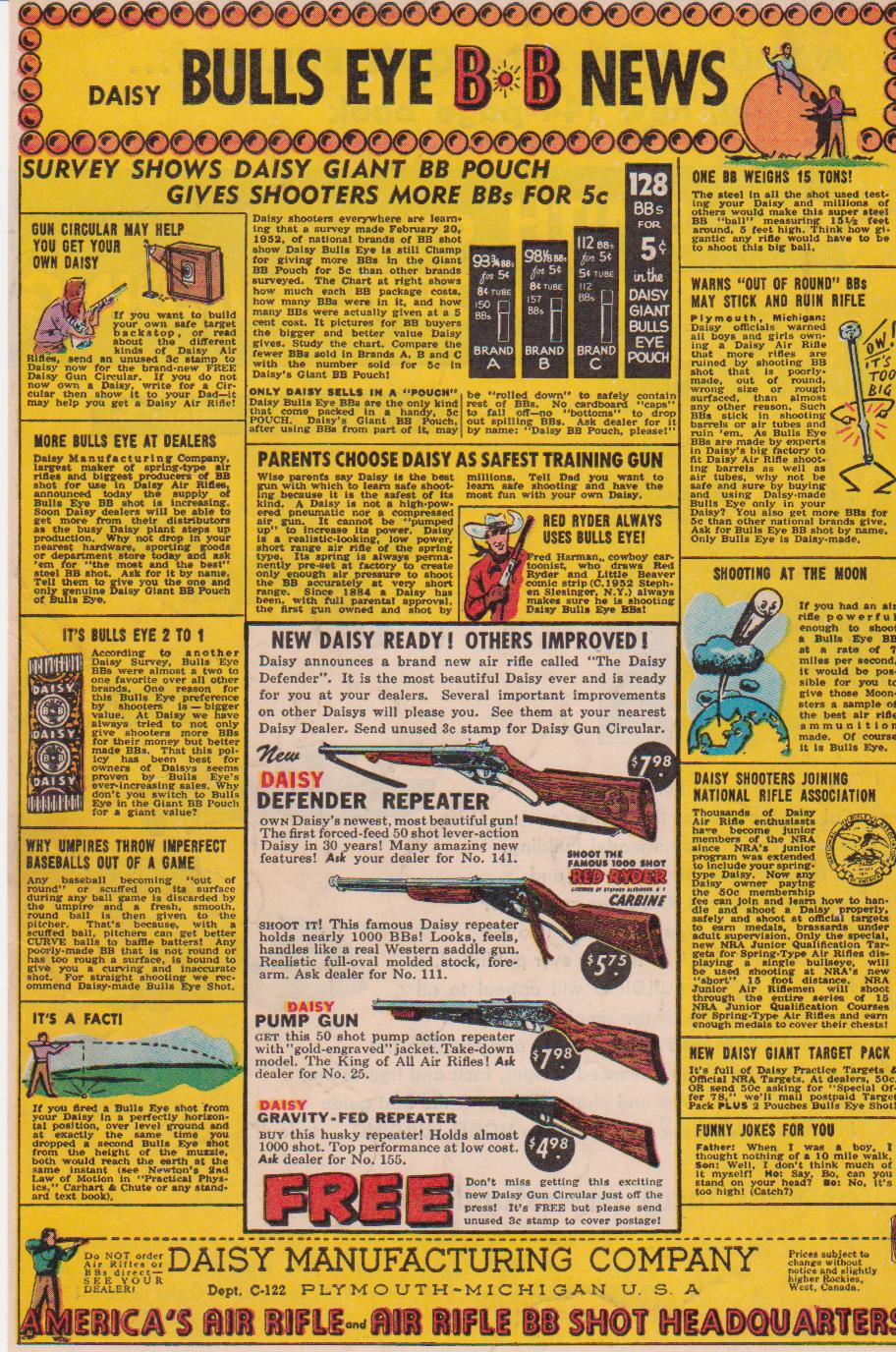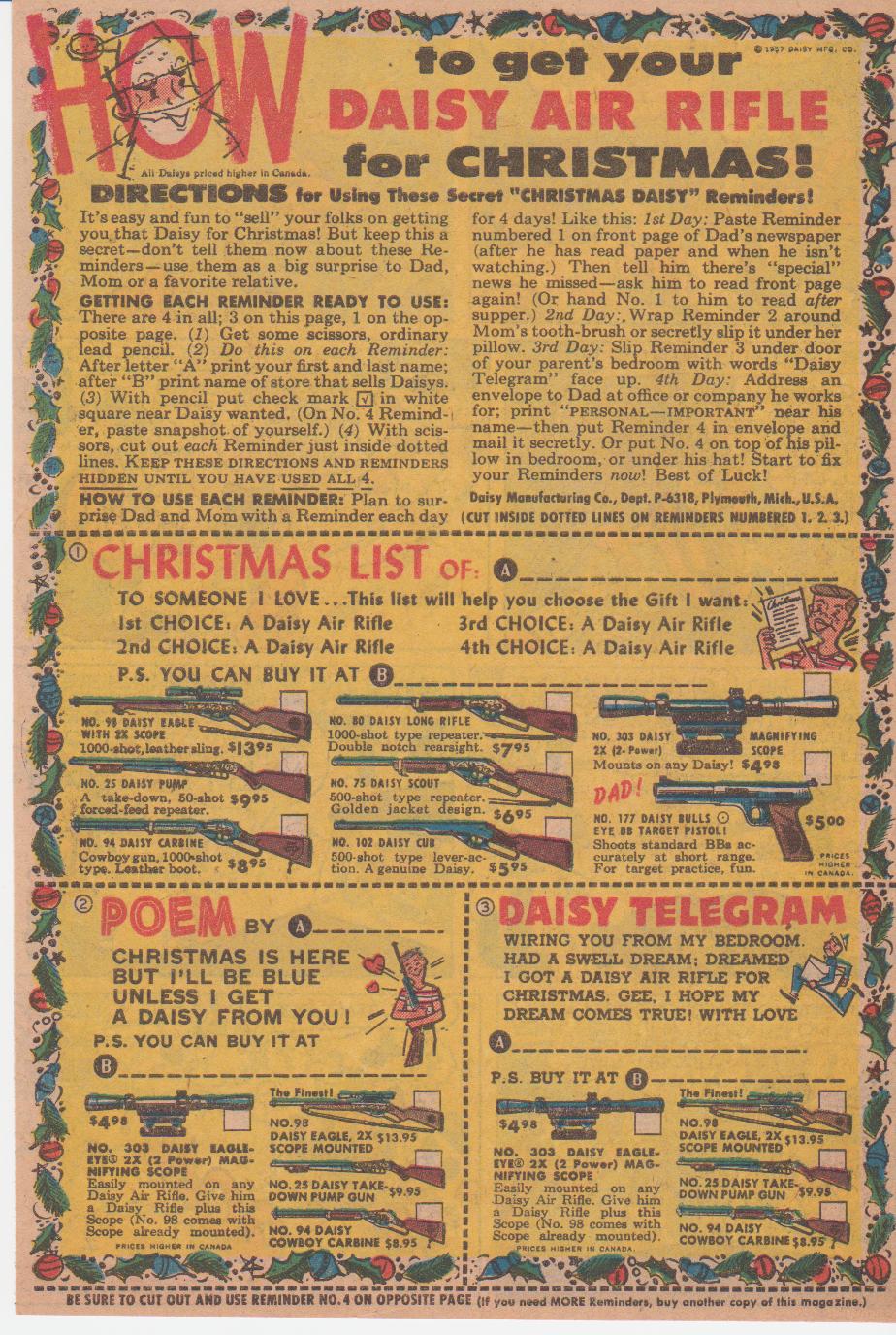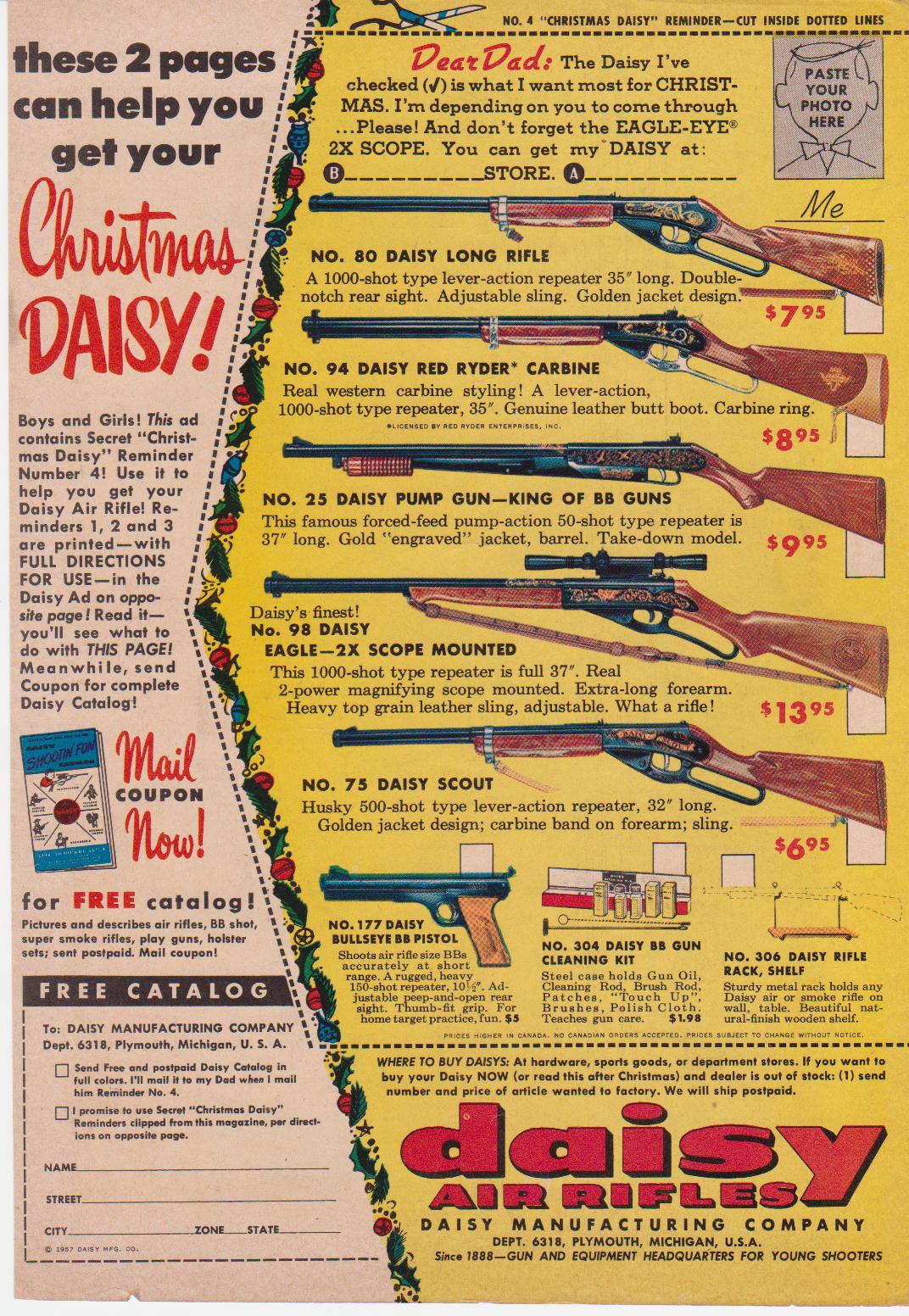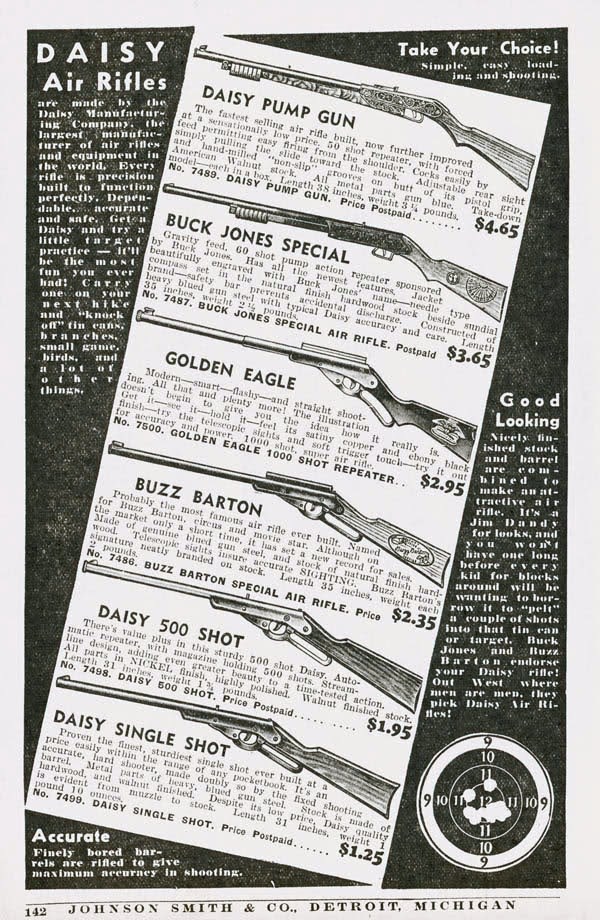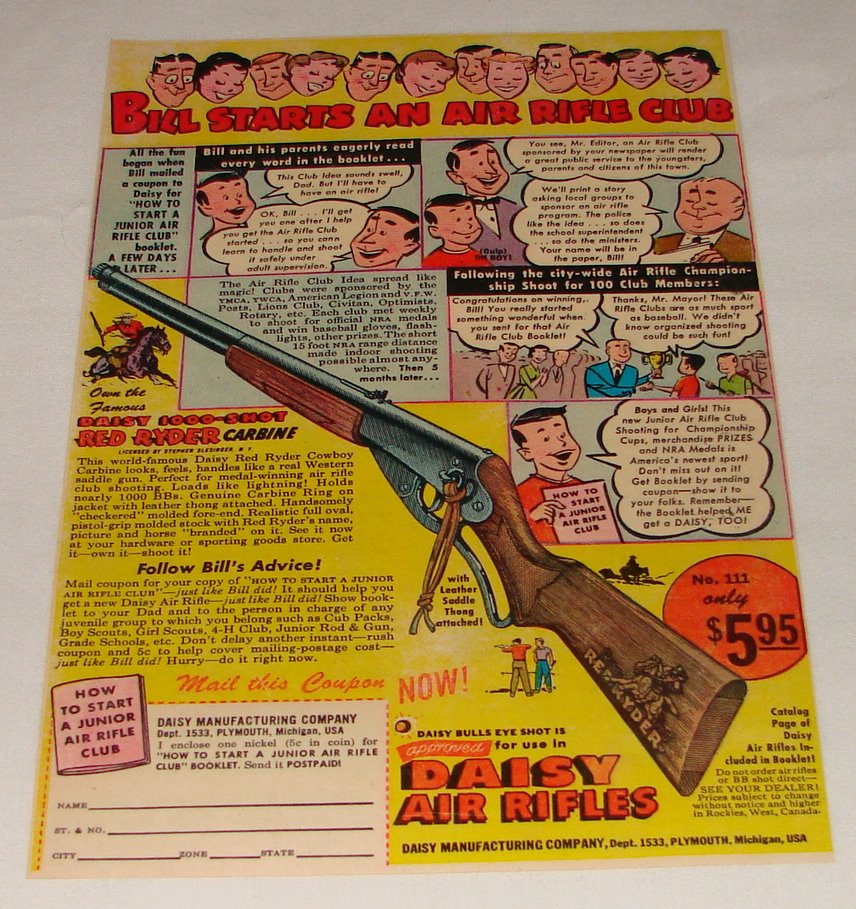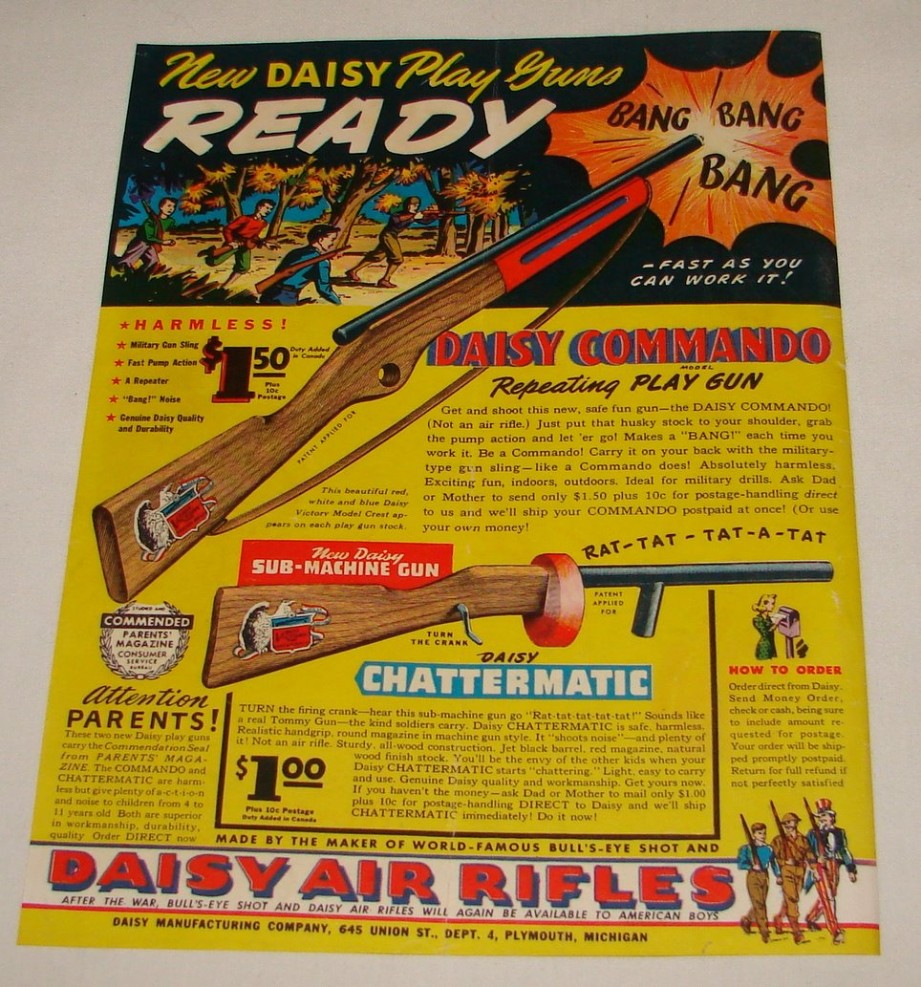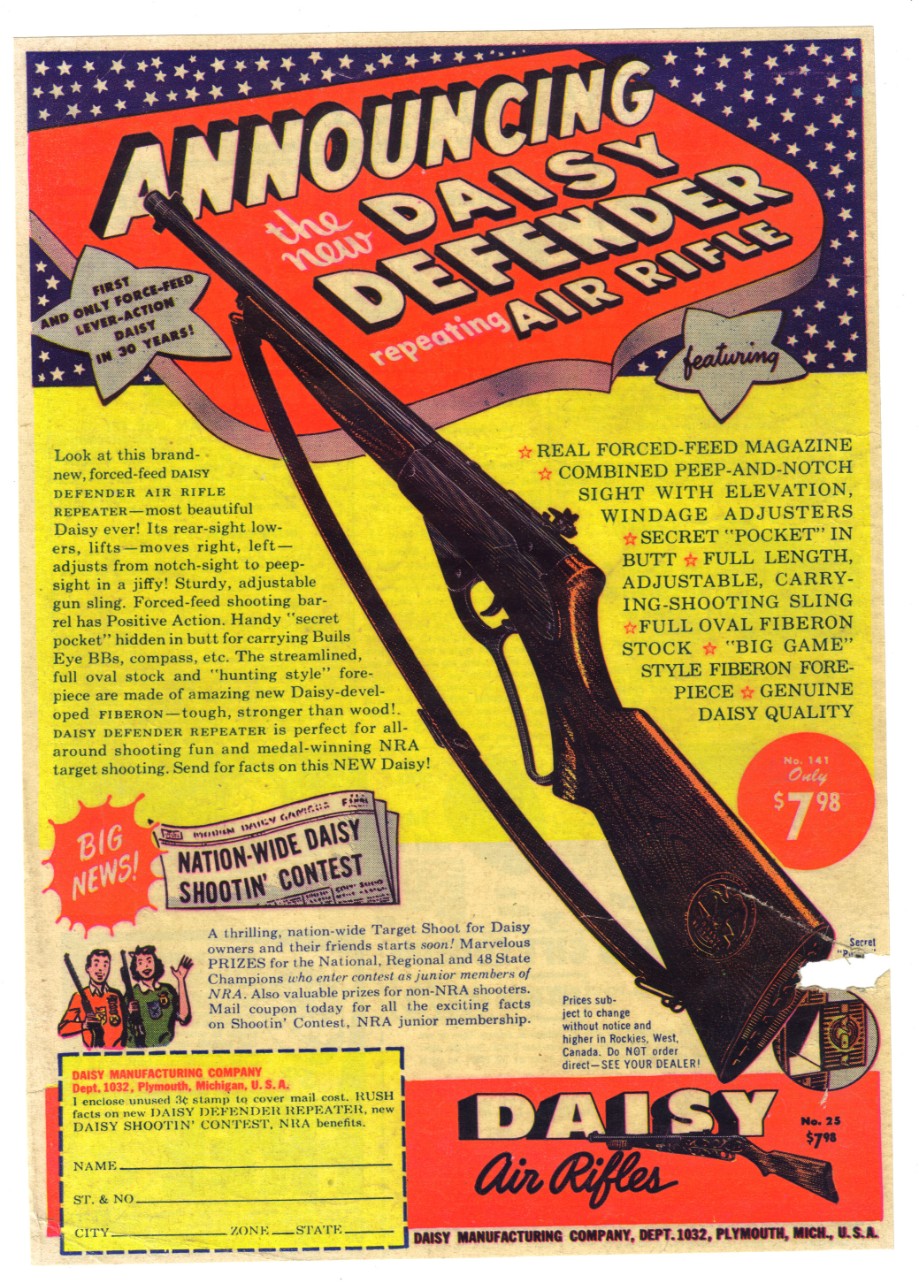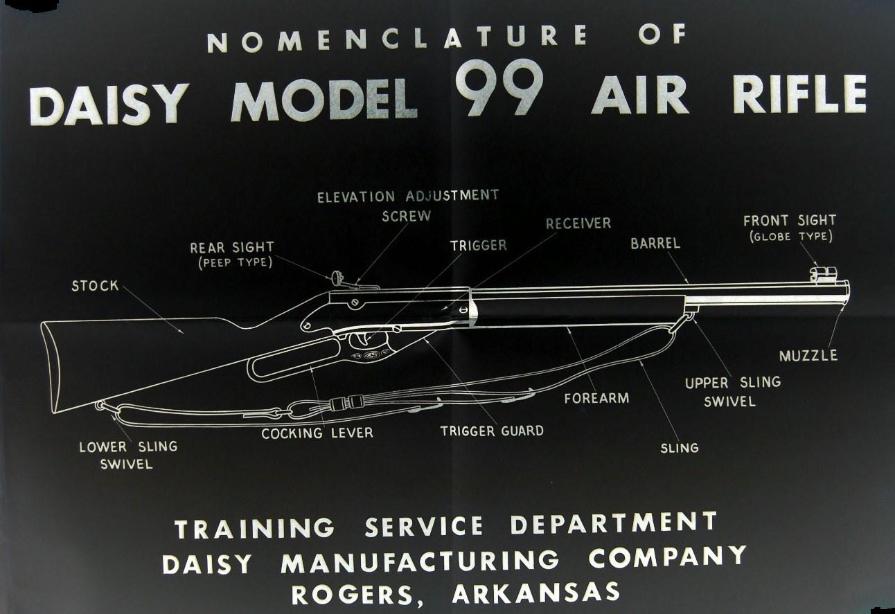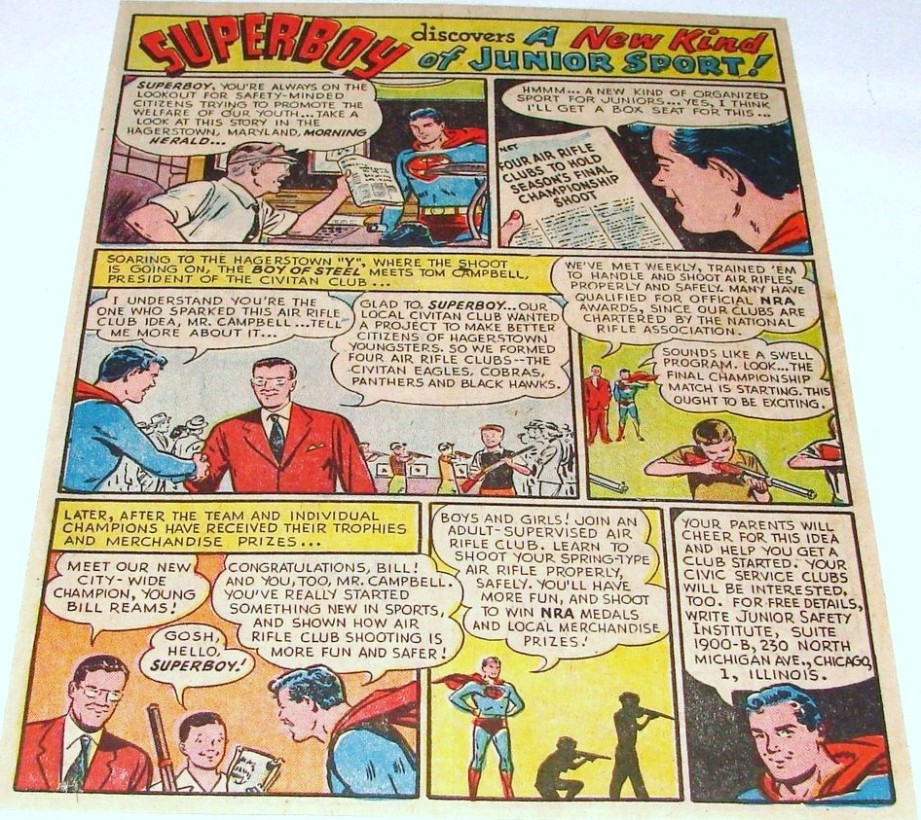 Daisy Model 26 1964-68.Then as Model 572 until 1972.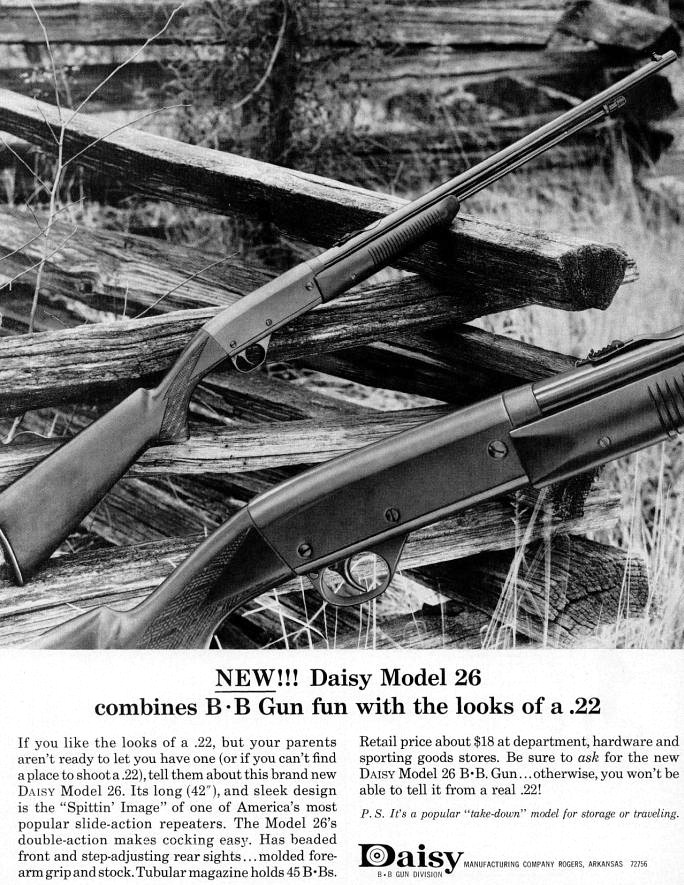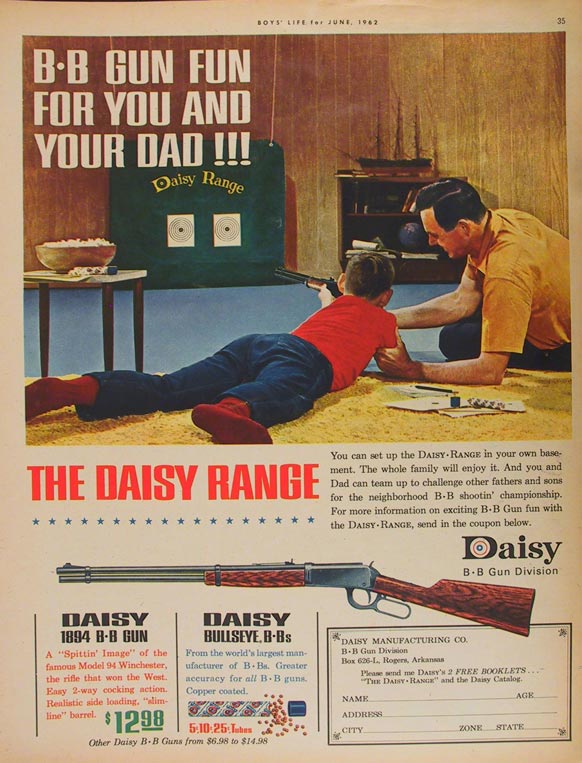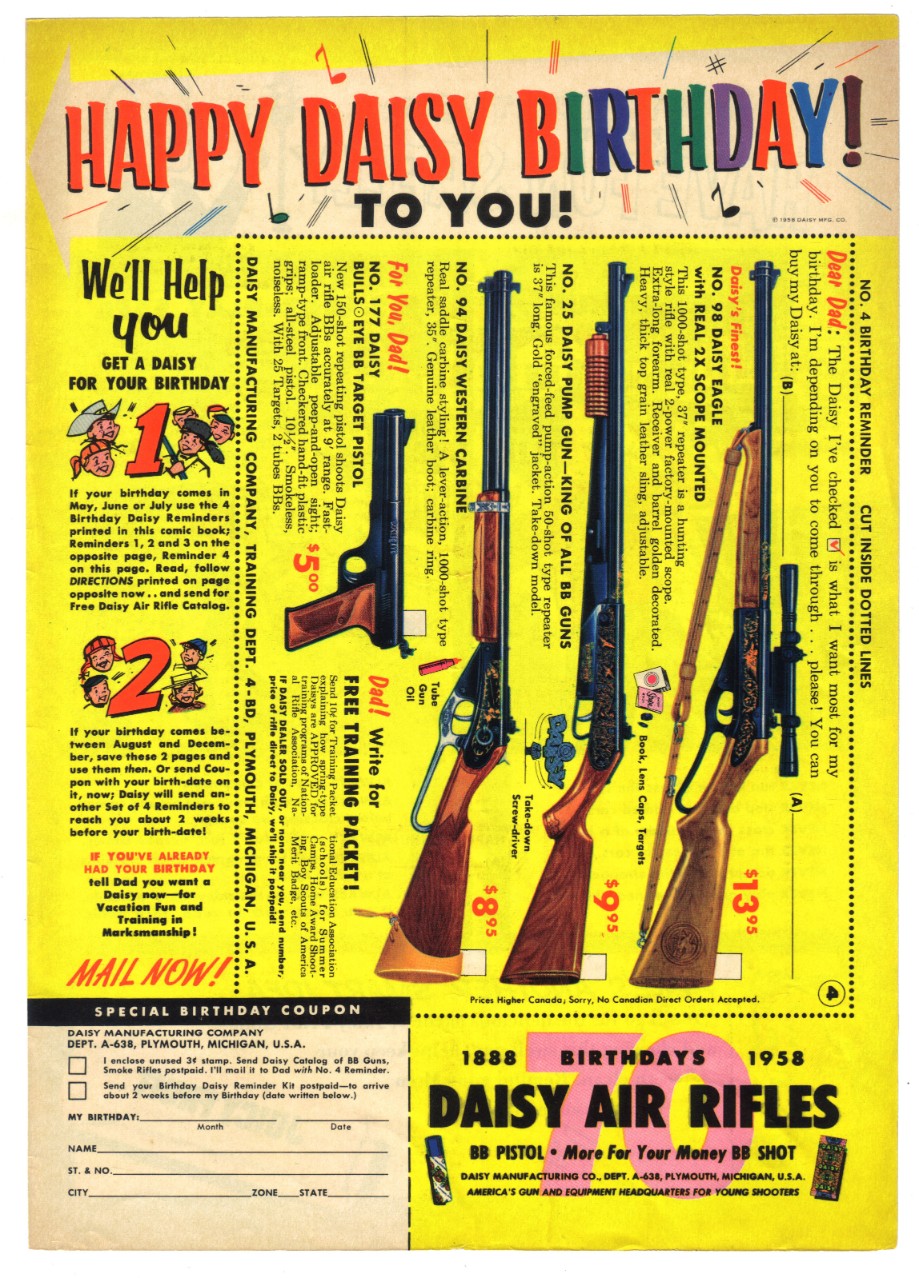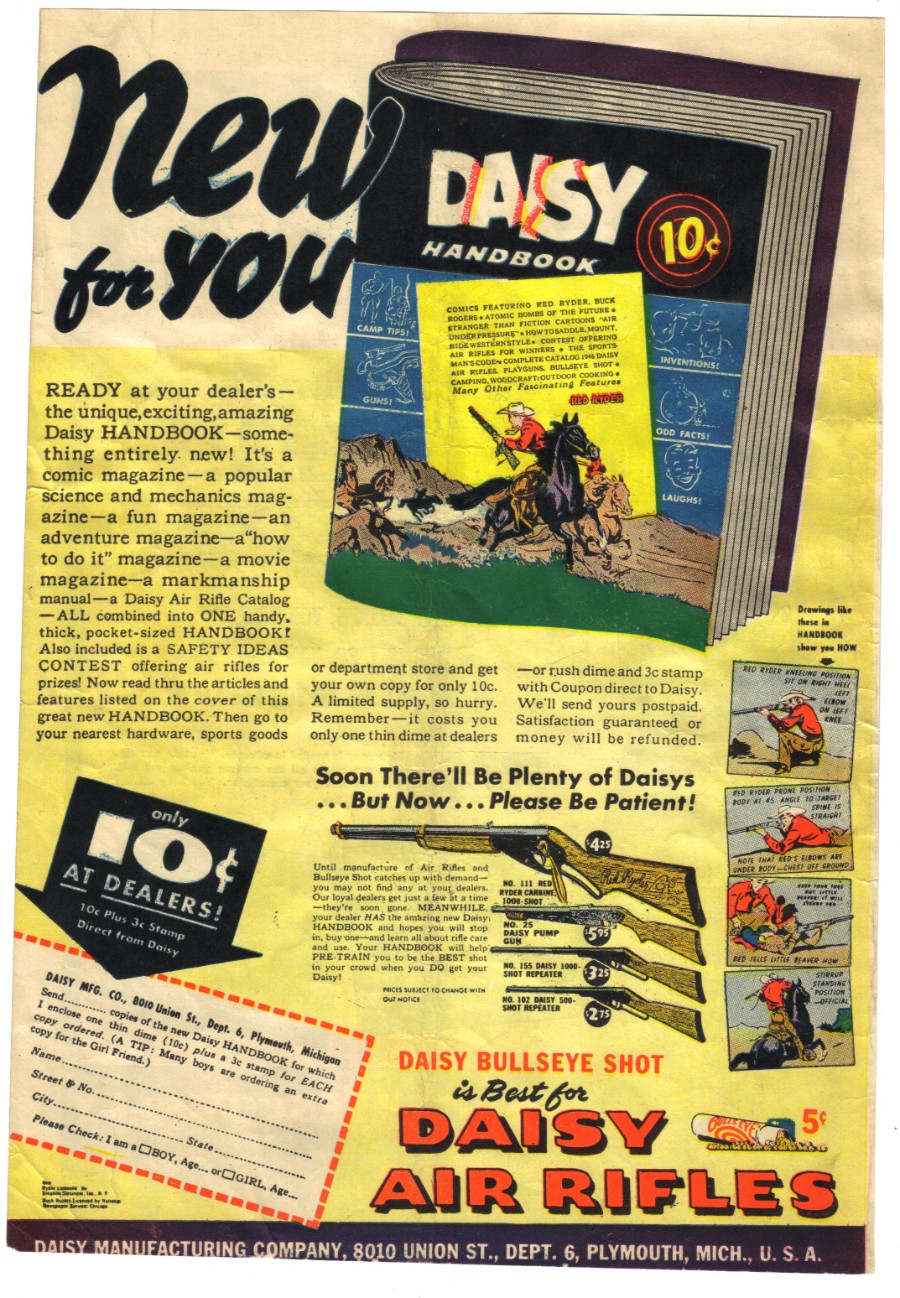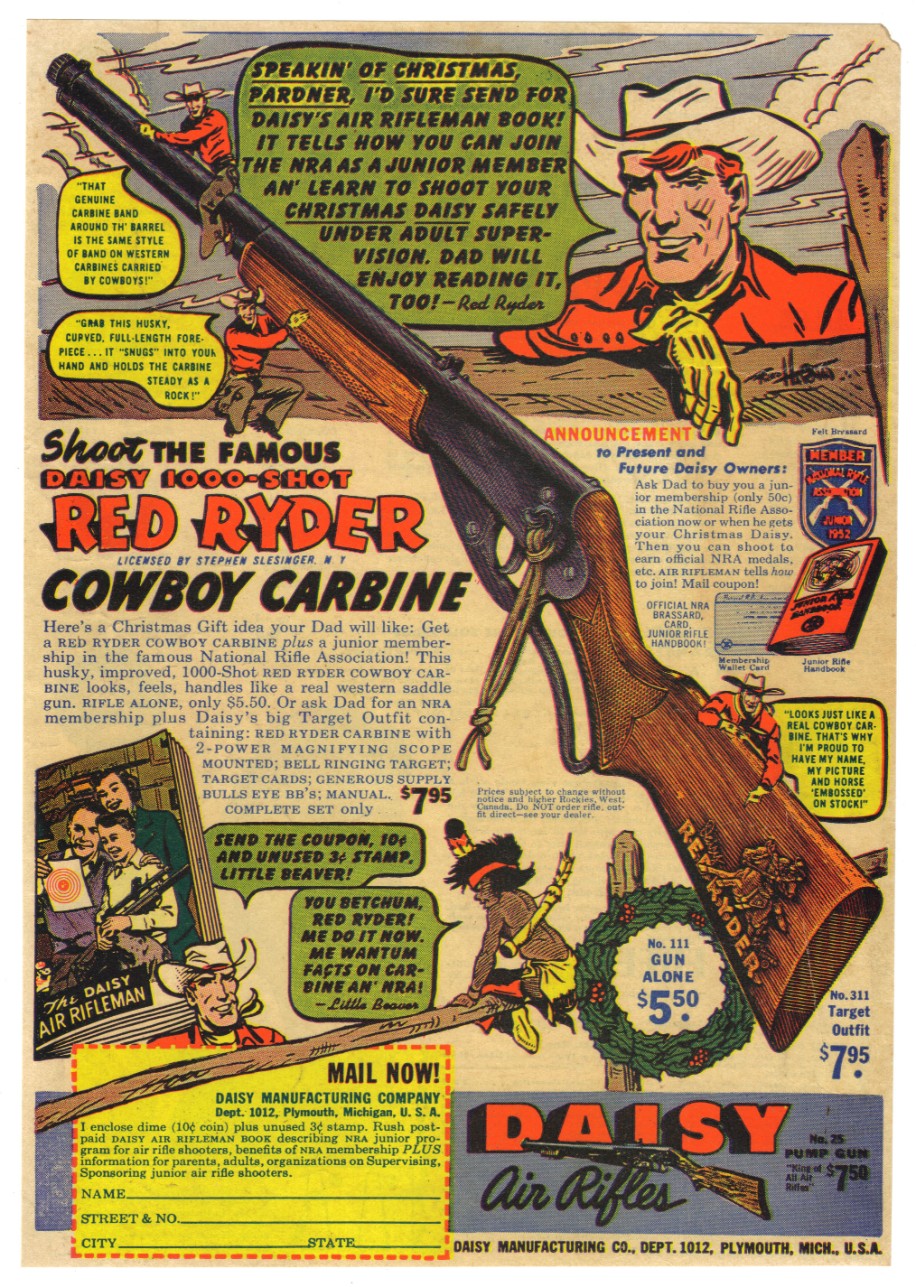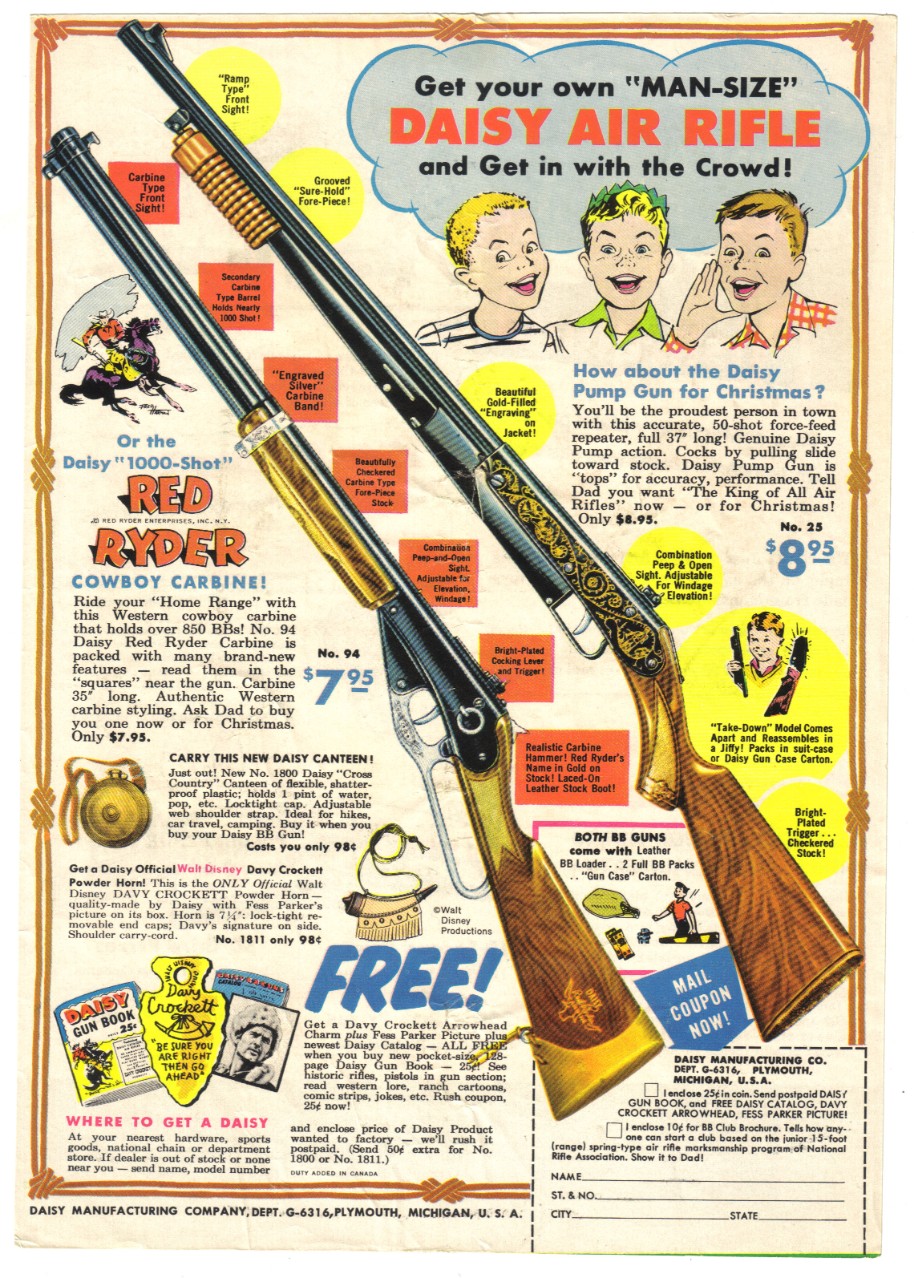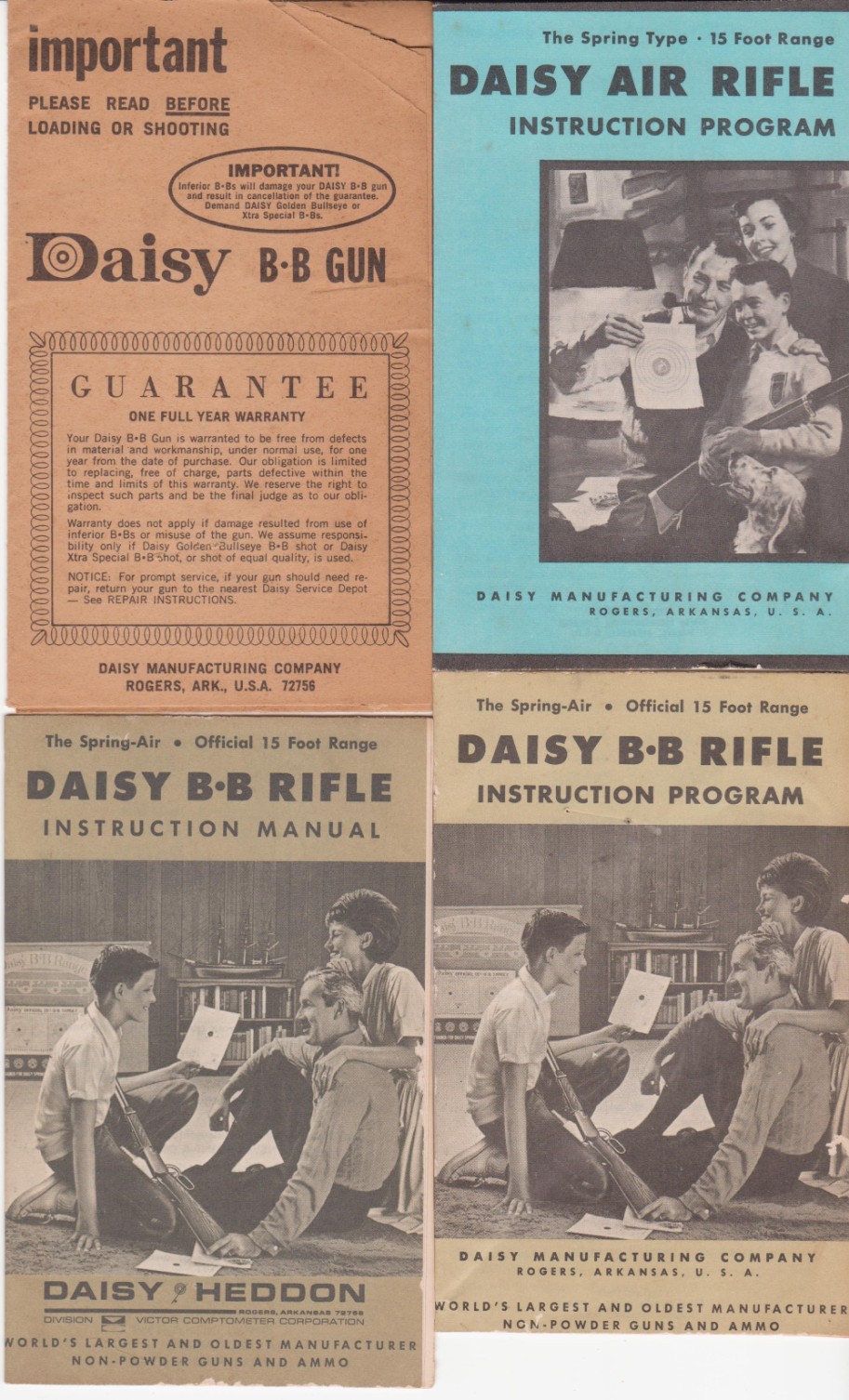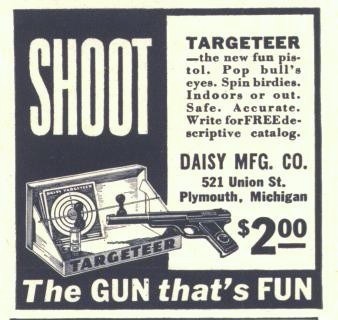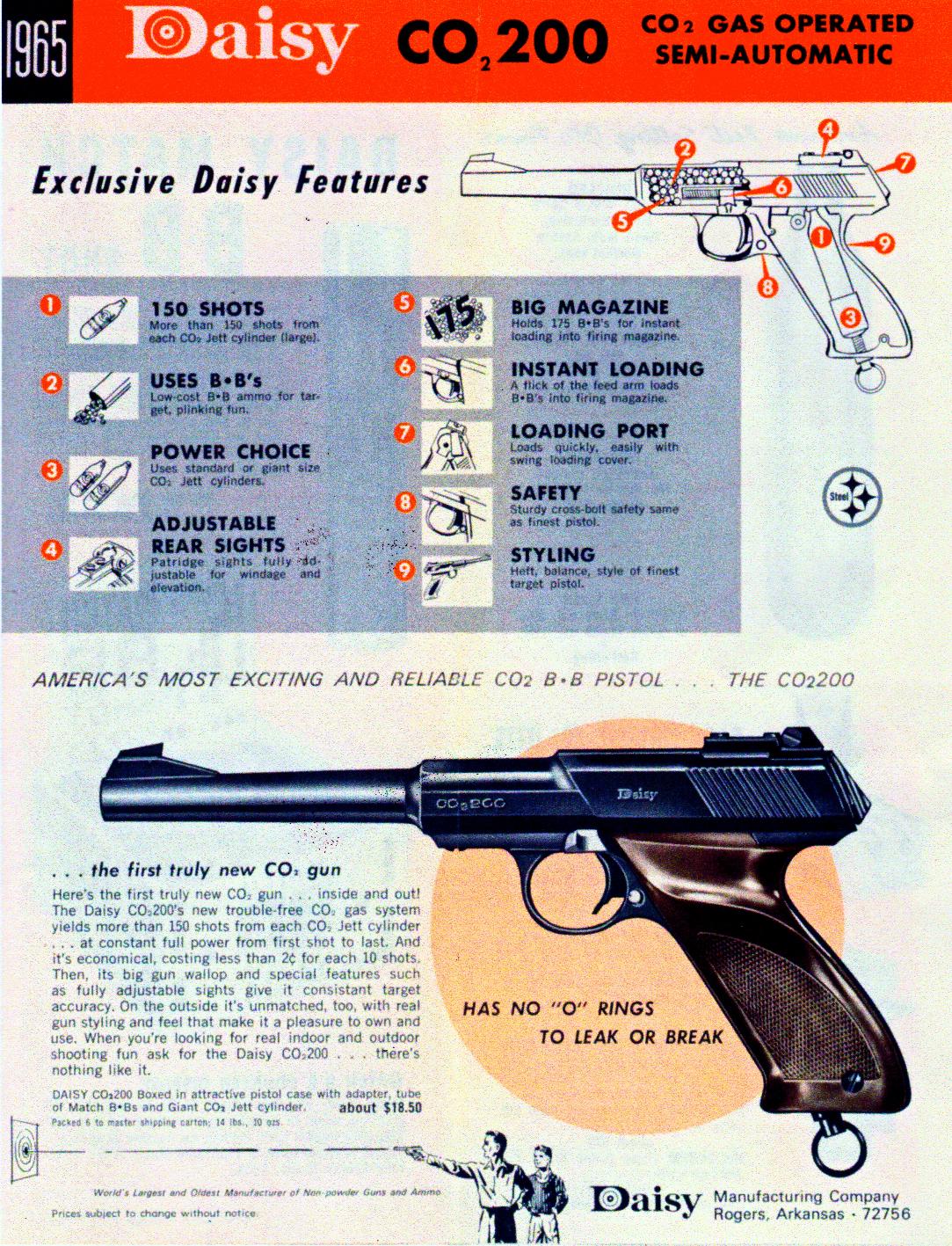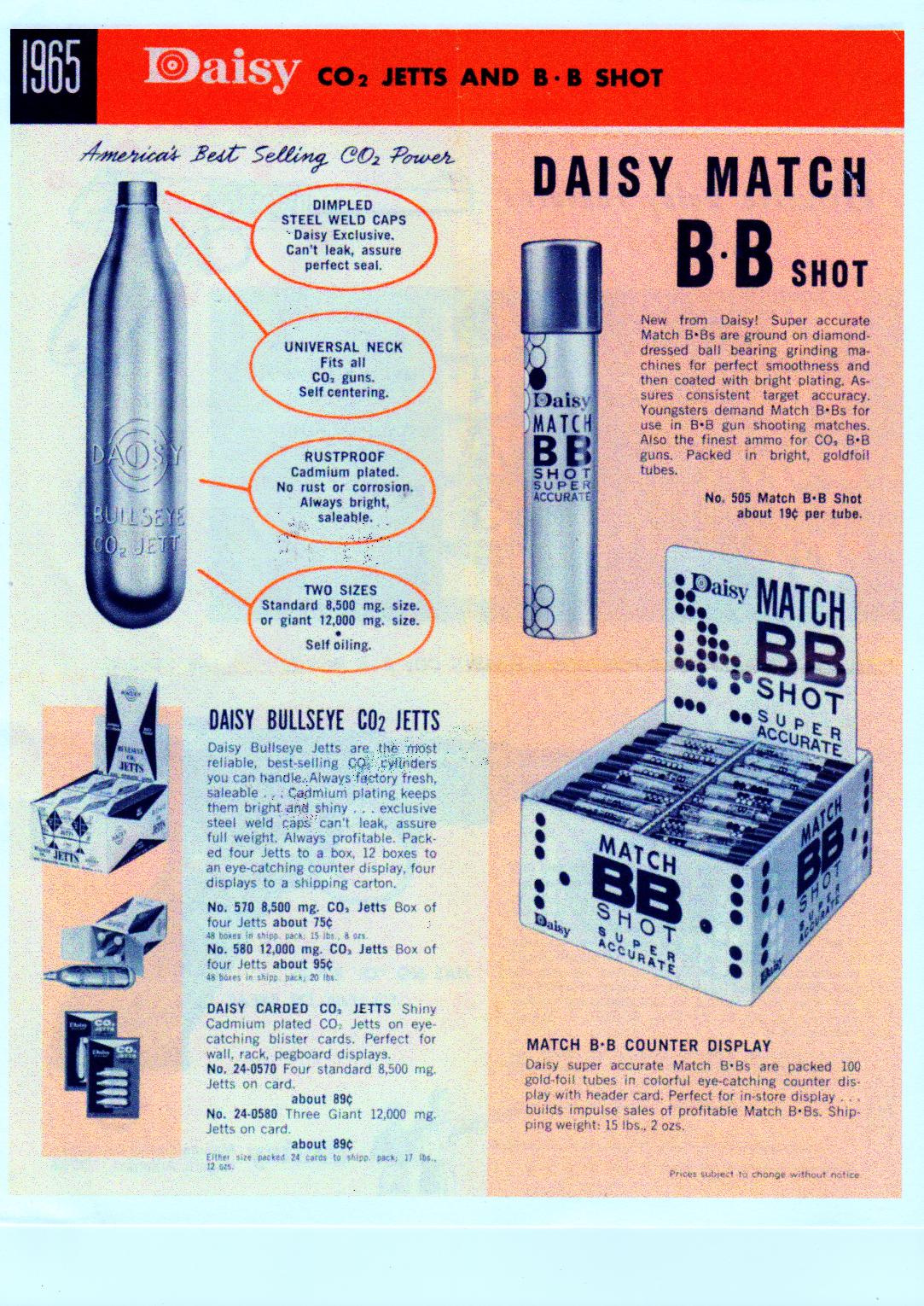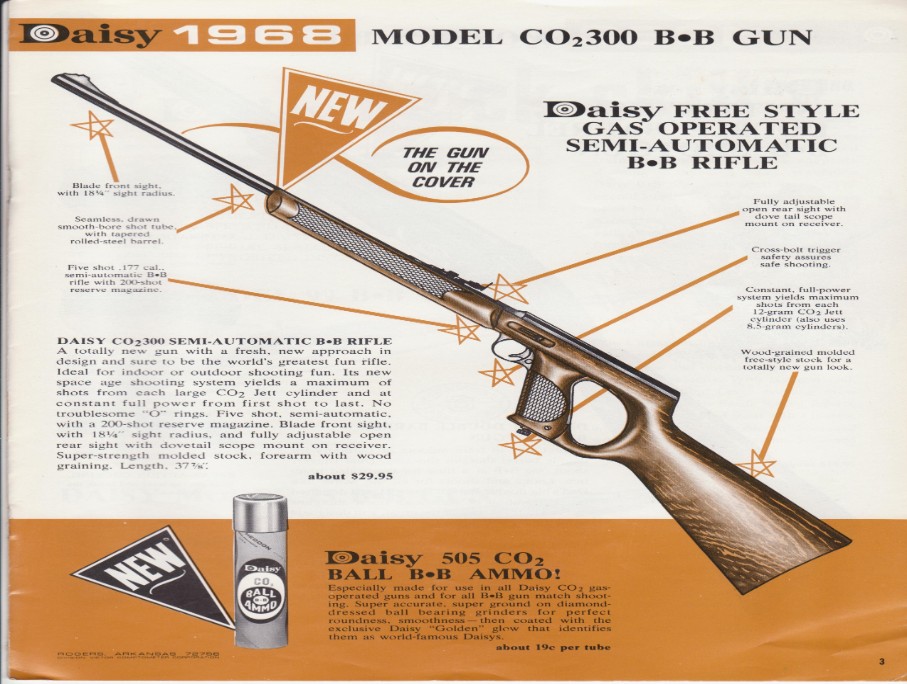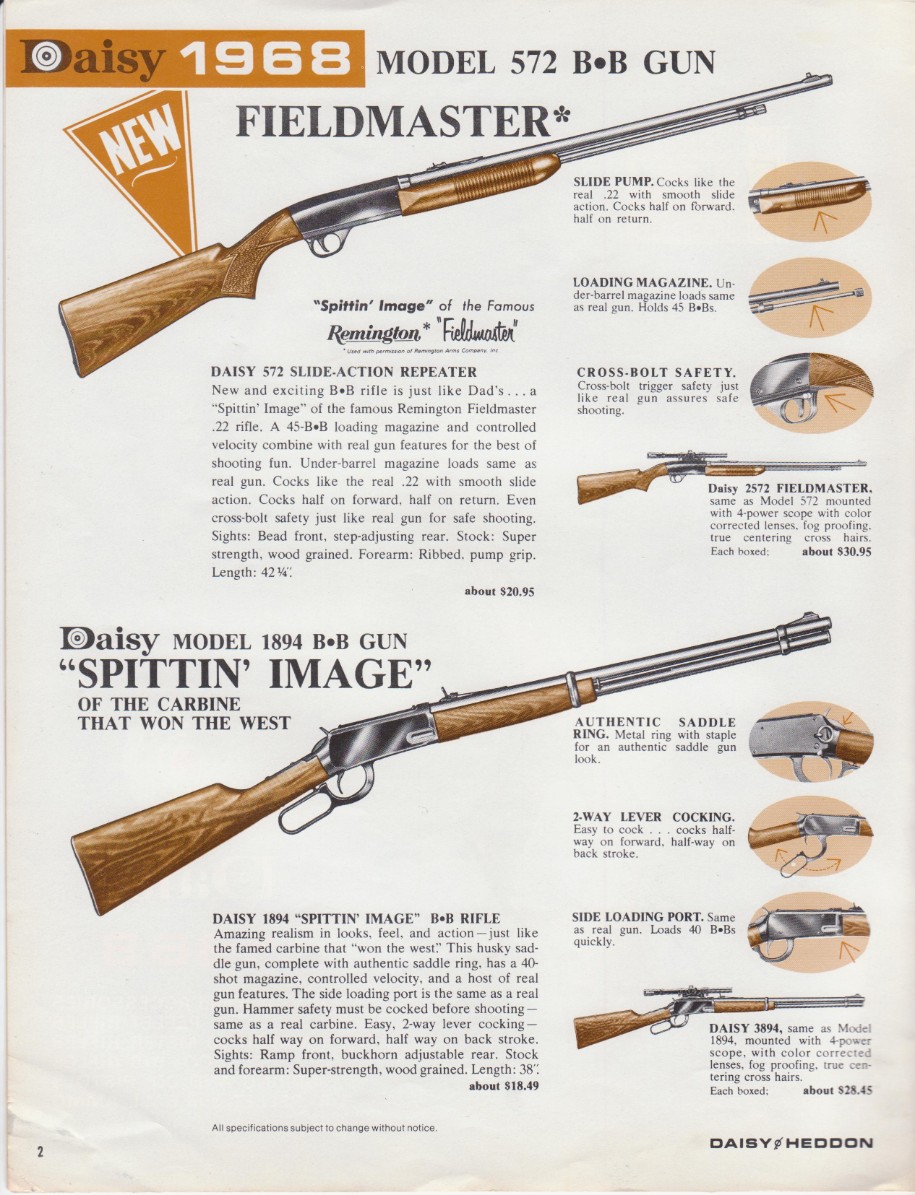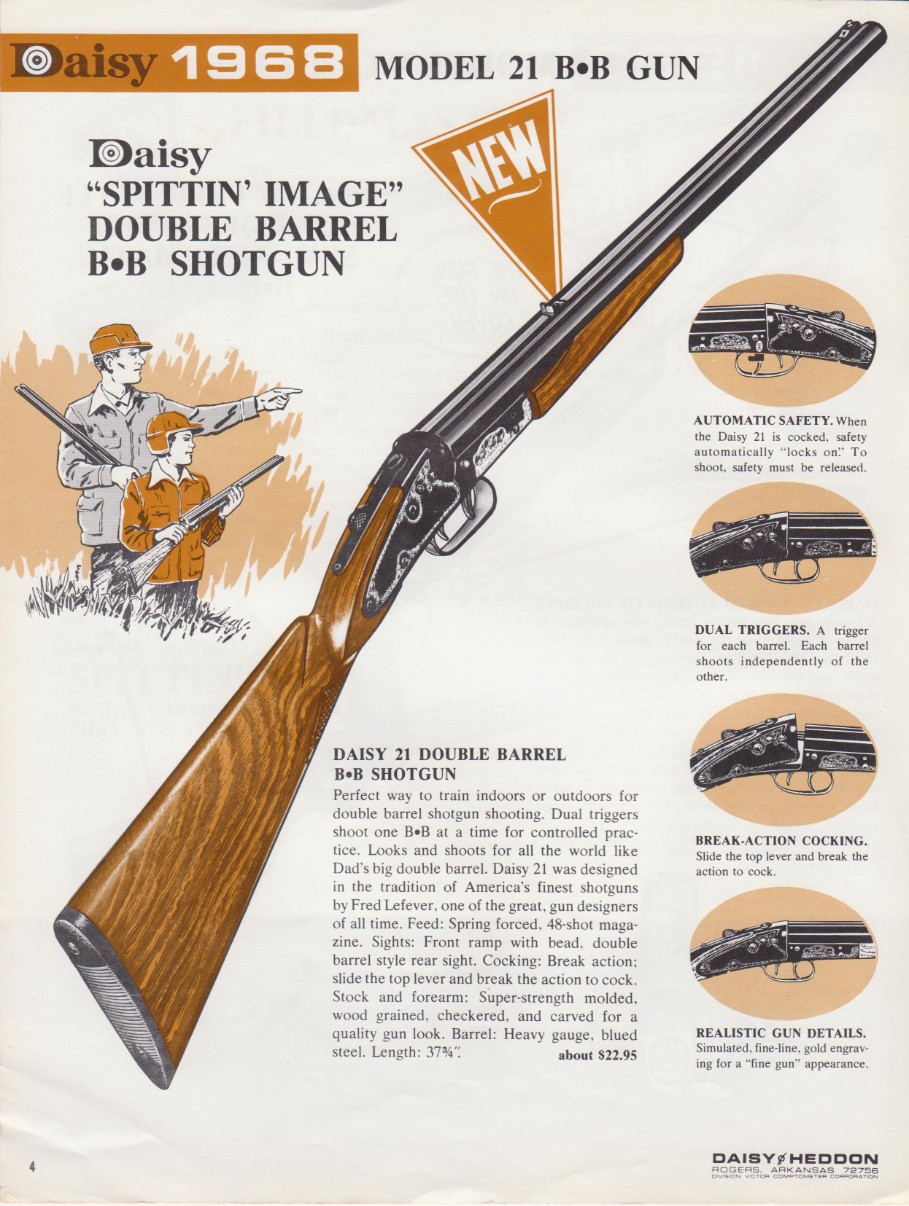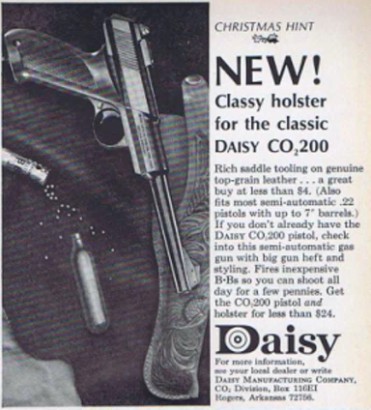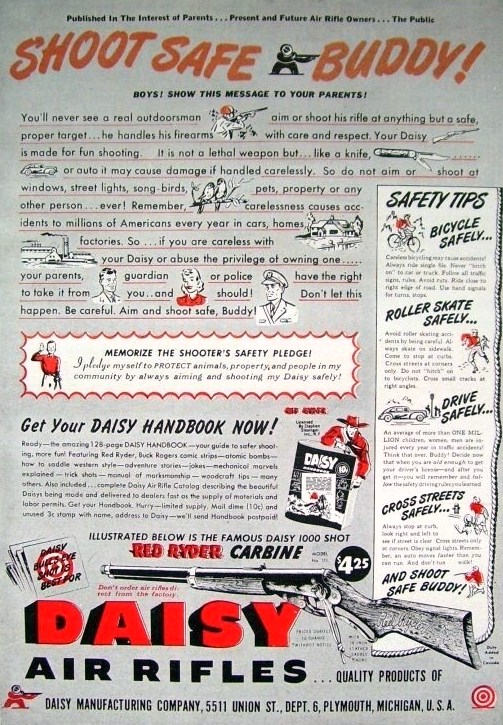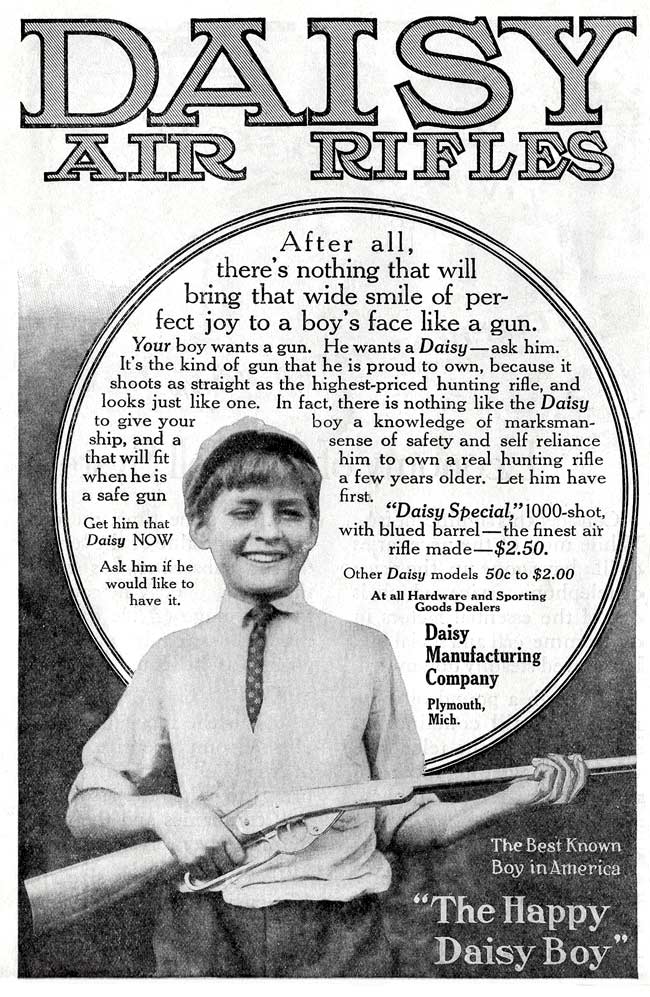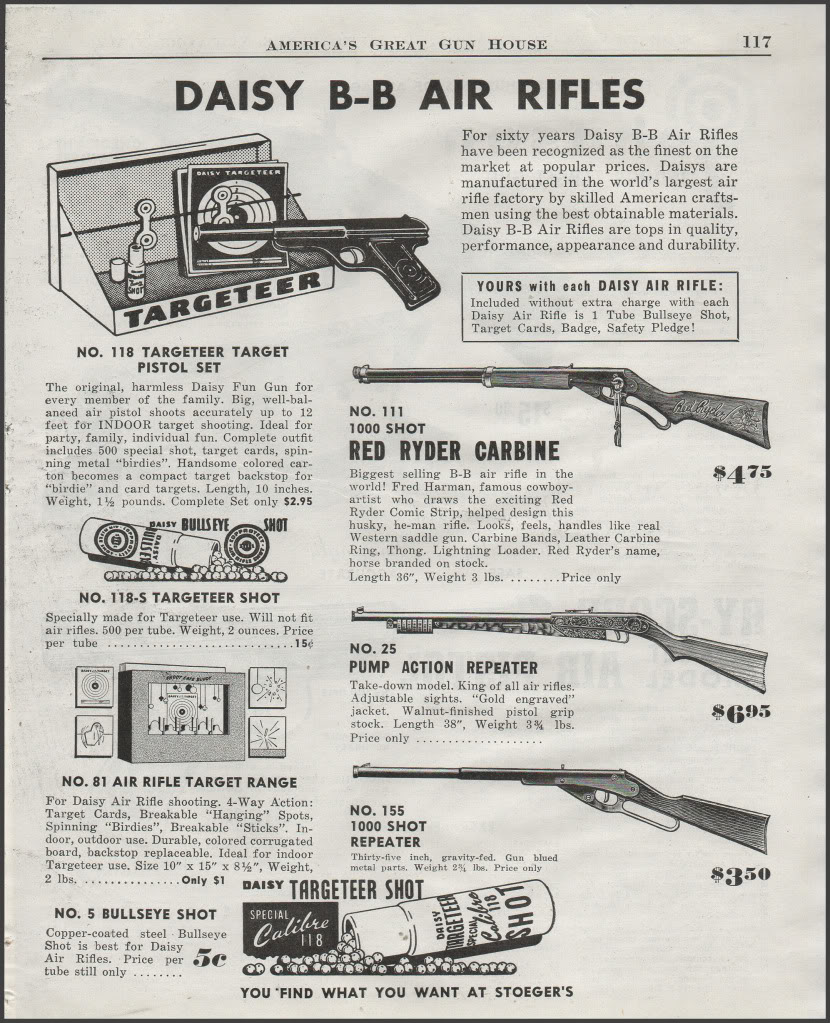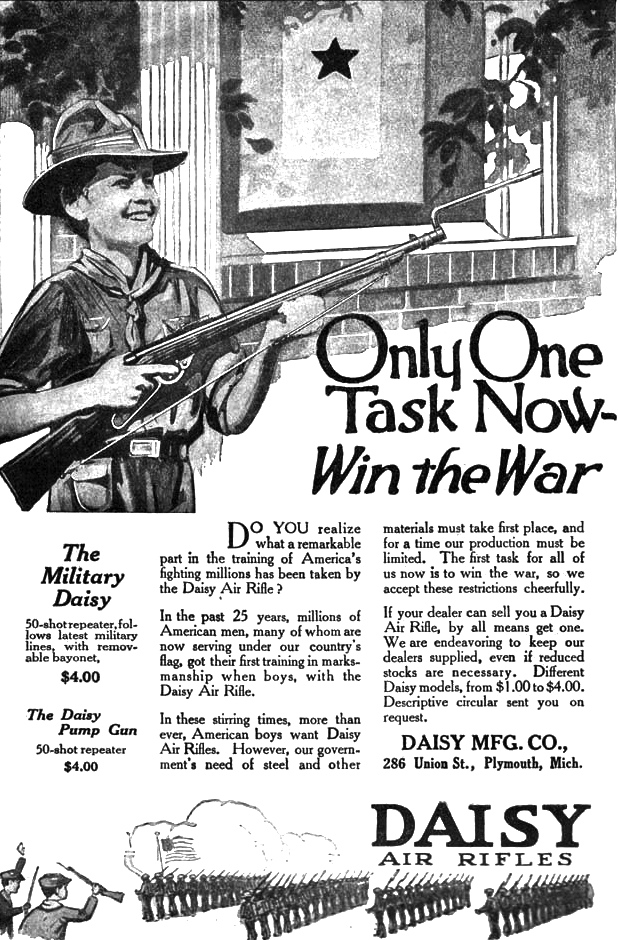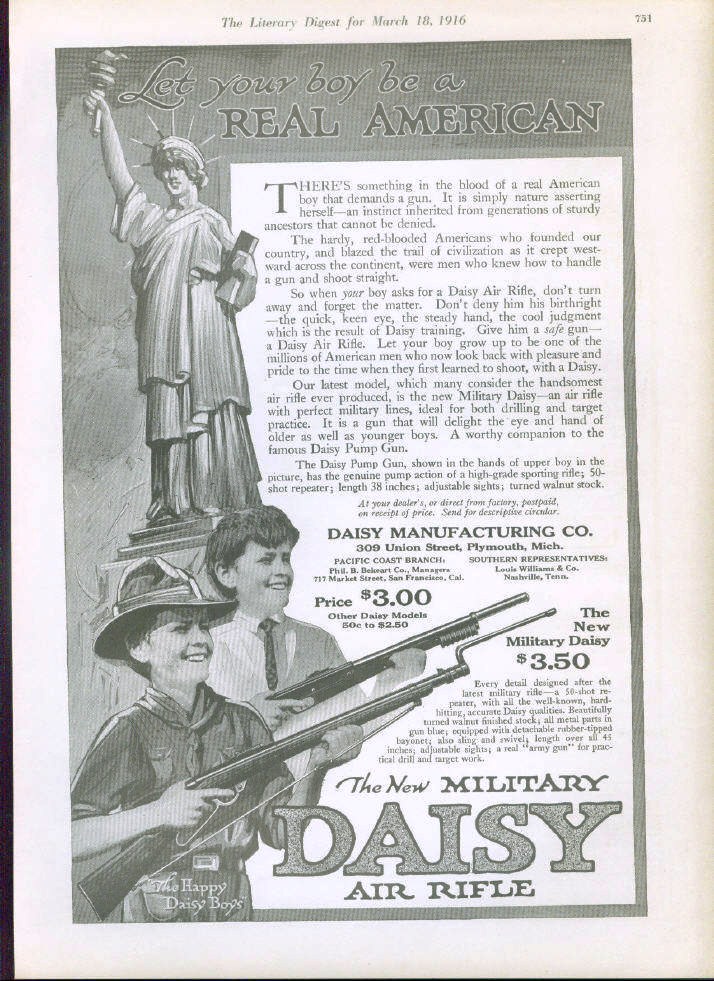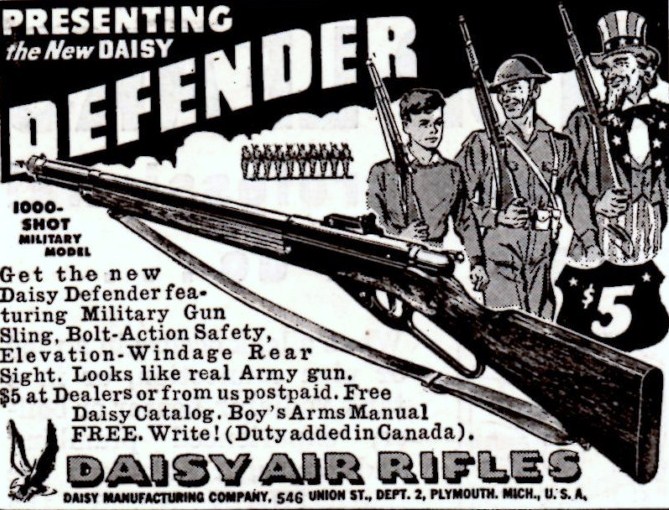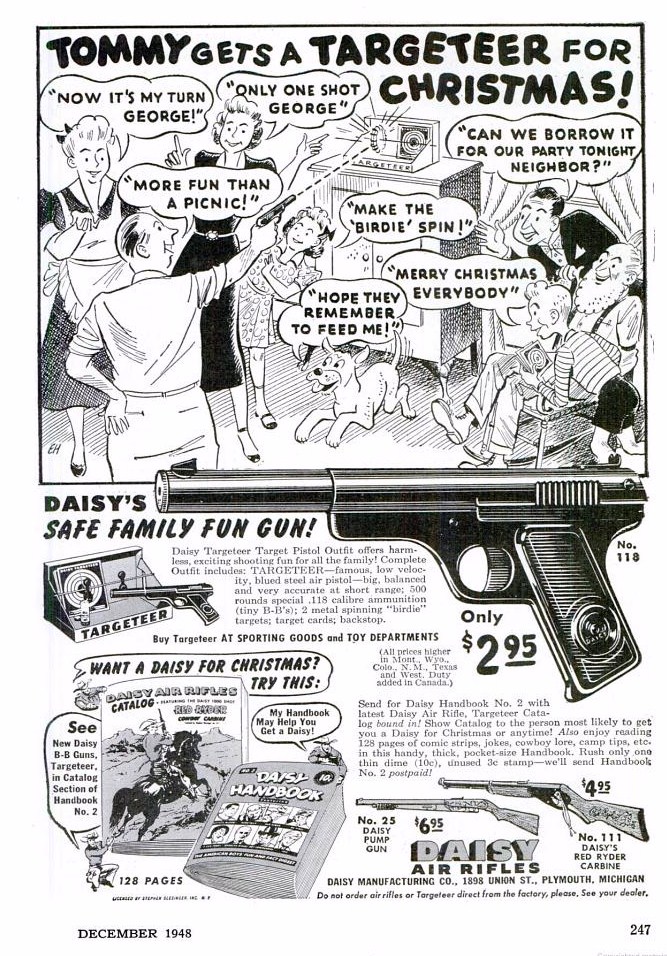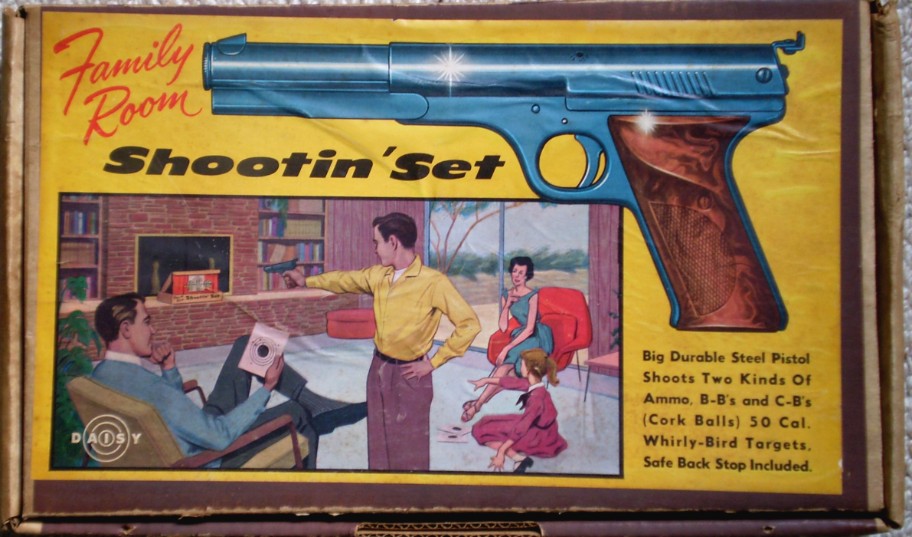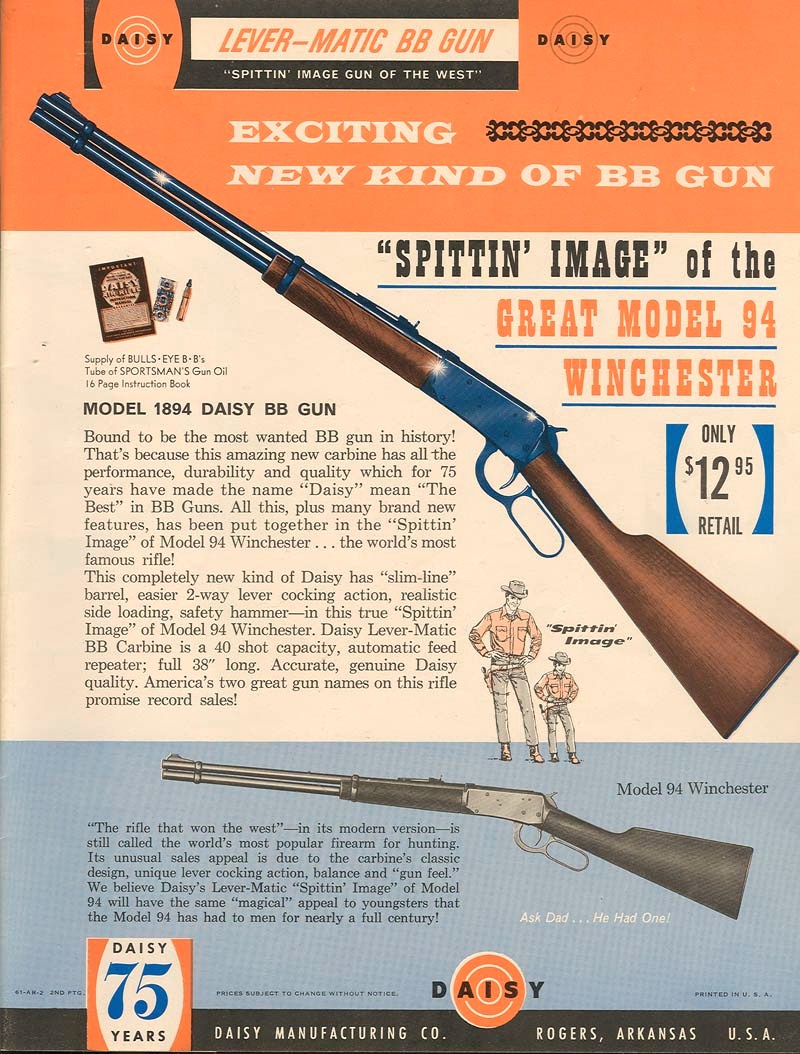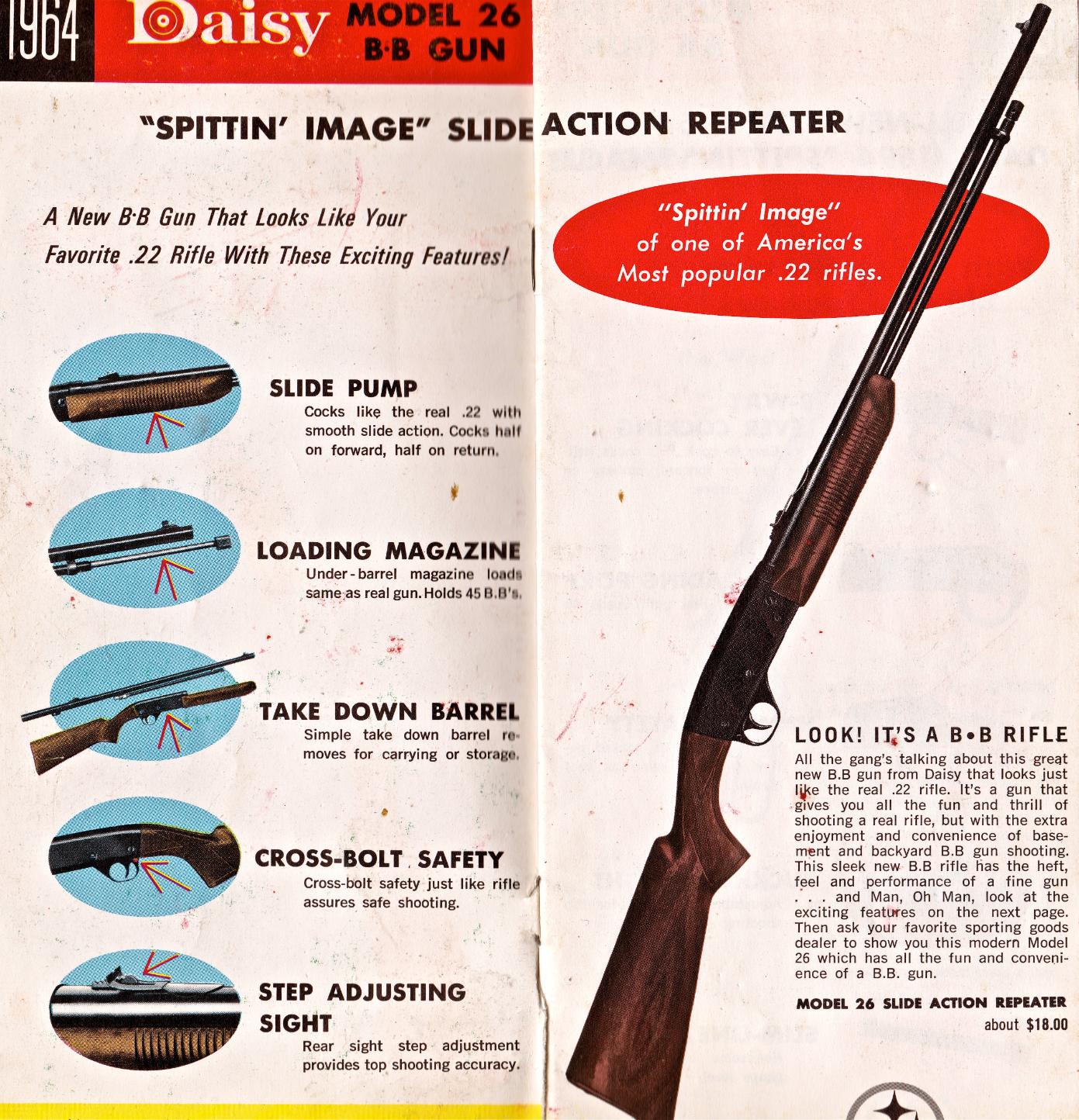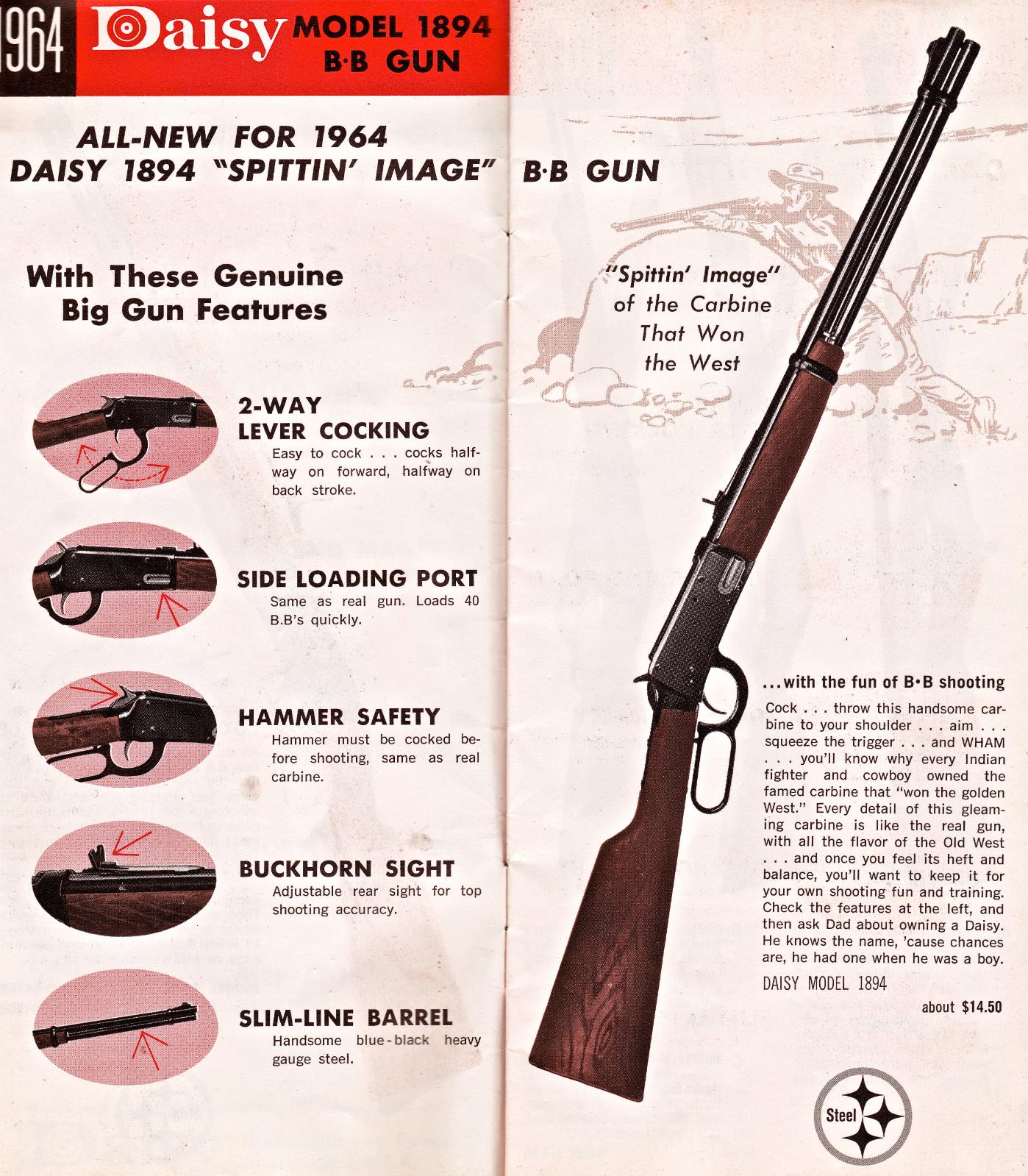 The Daisy Paper Popper! 1956