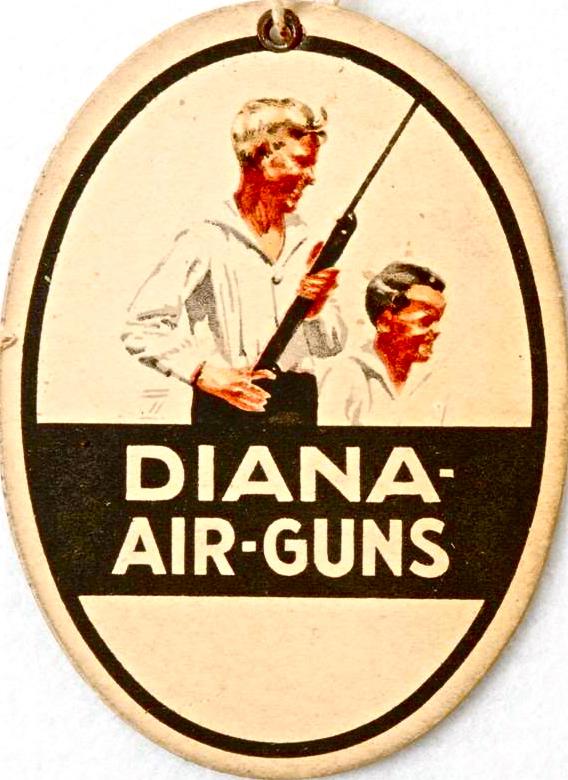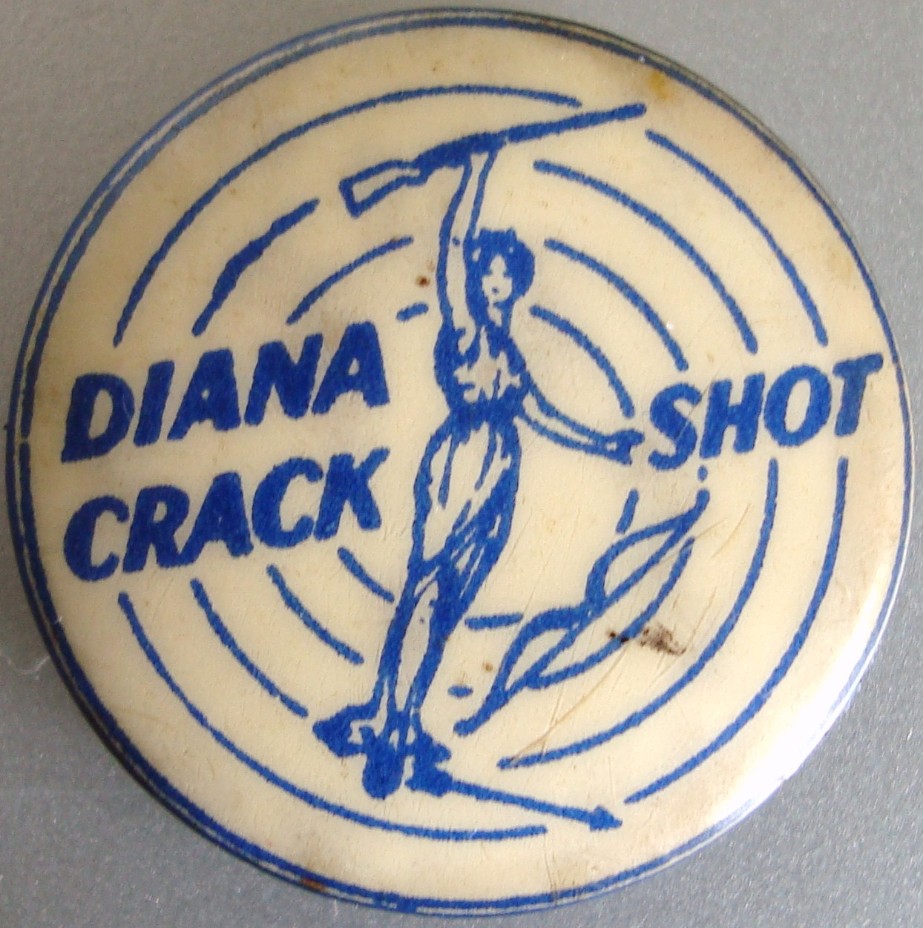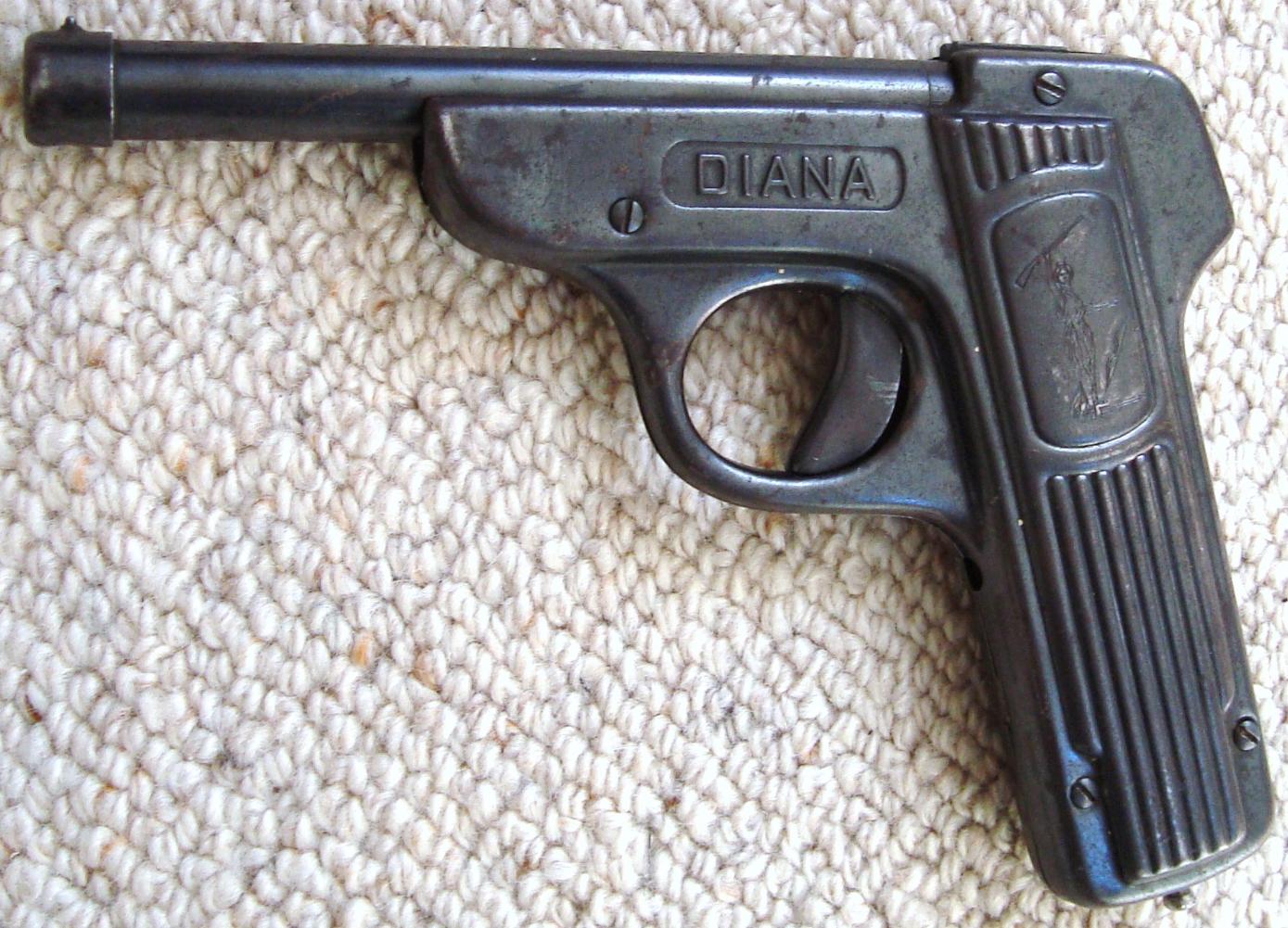 Diana Model 1 Air Pistol. 1924-35
The cylinder of this neat wee pistol is located in the butt.The .177 calibre barrel is rifled,the trigger is adjustable and there is an automatic pellet seater in the breech!The Diana fires with authority and accuracy.Not bad for 12/6d - in 1929!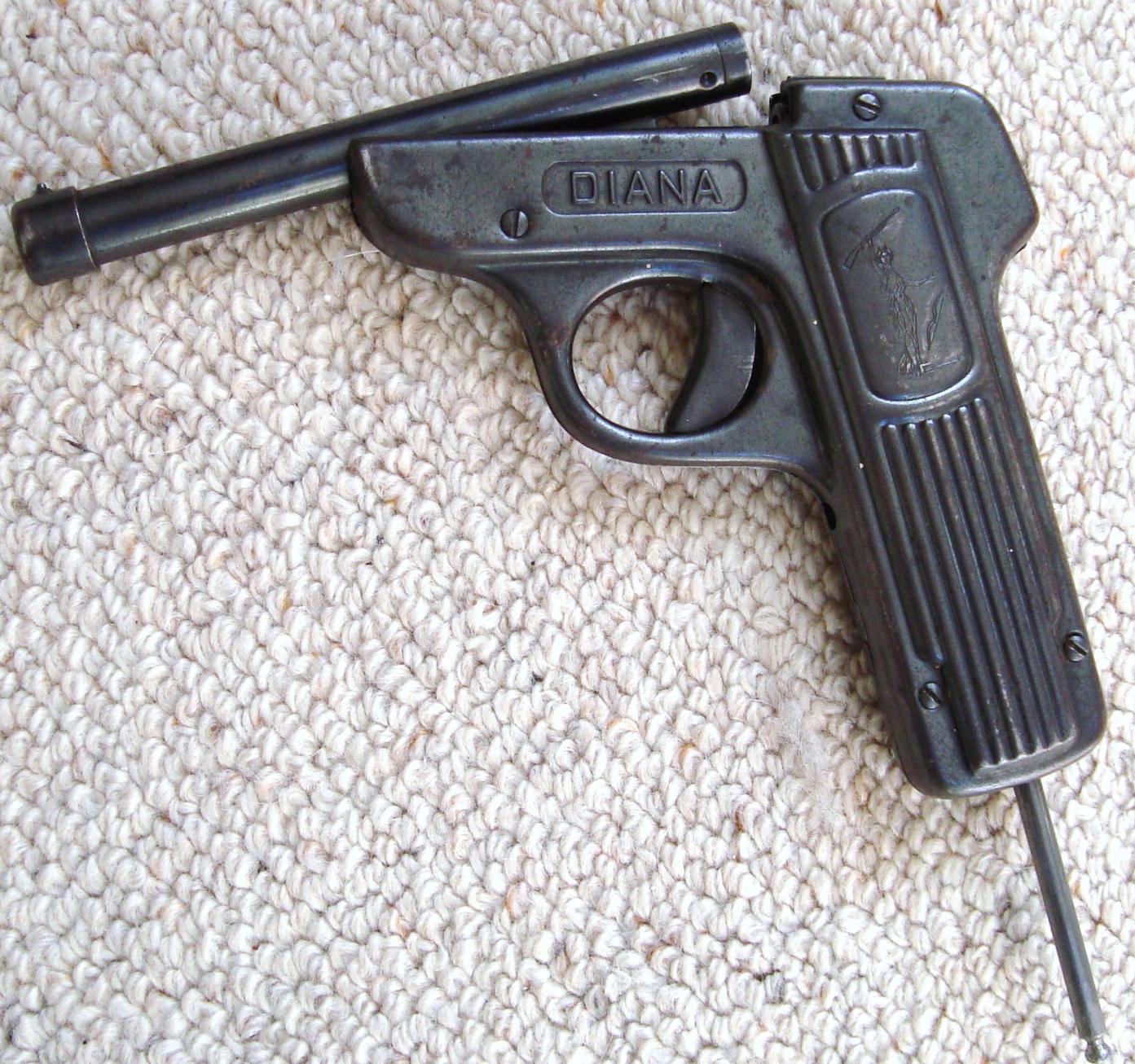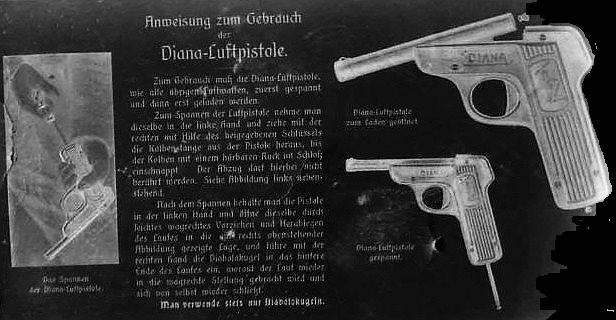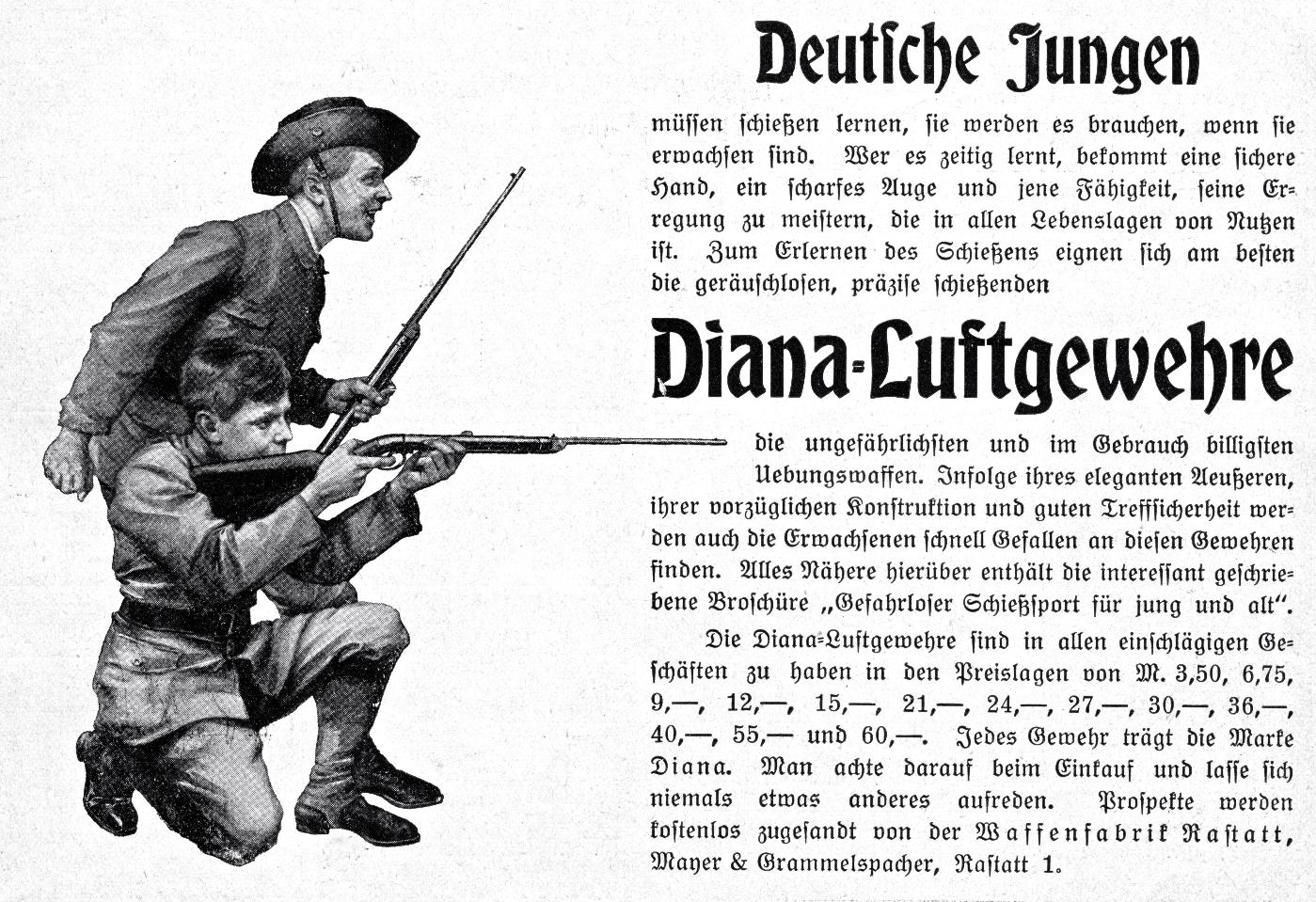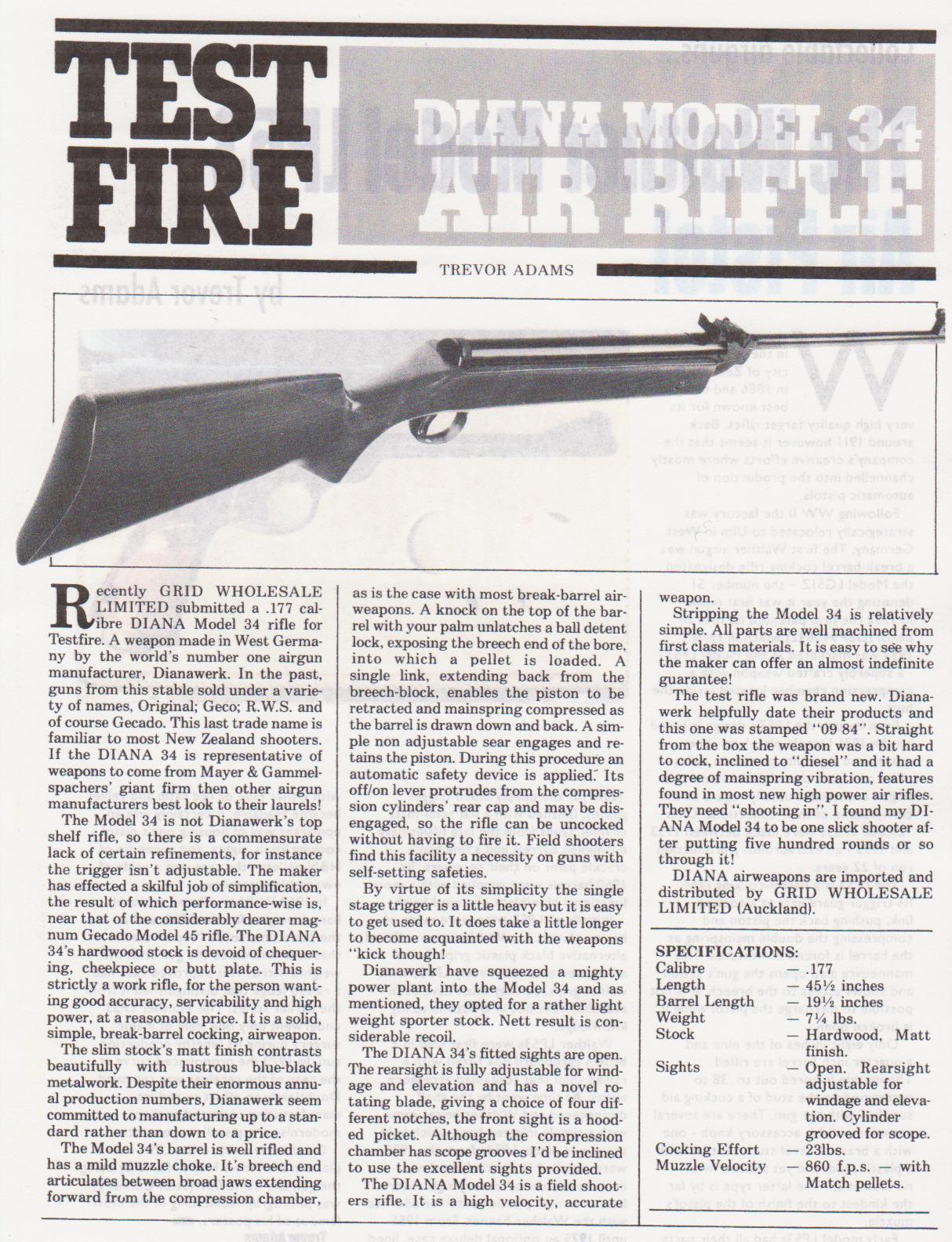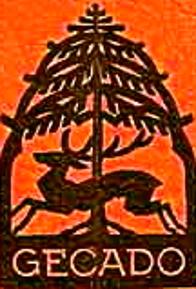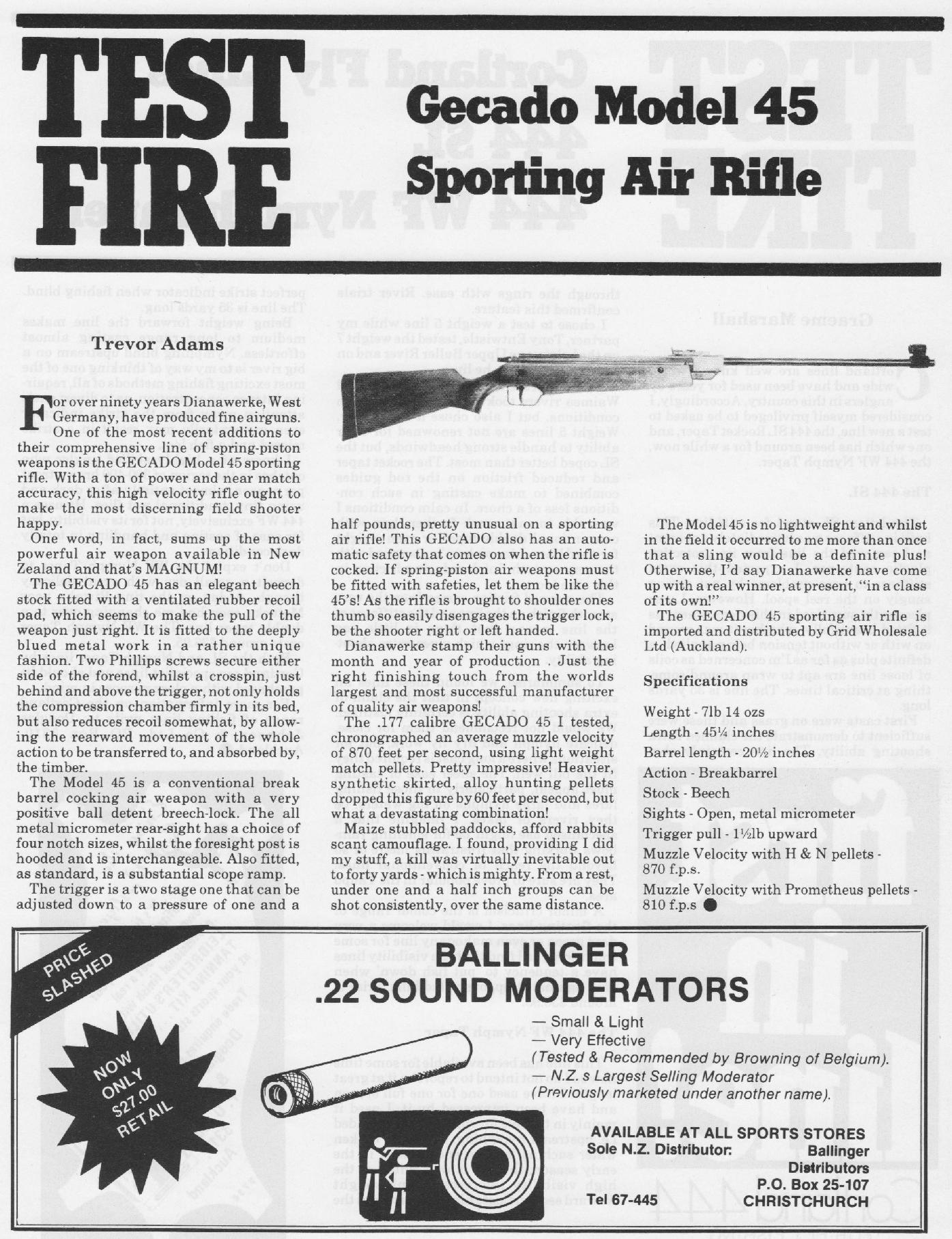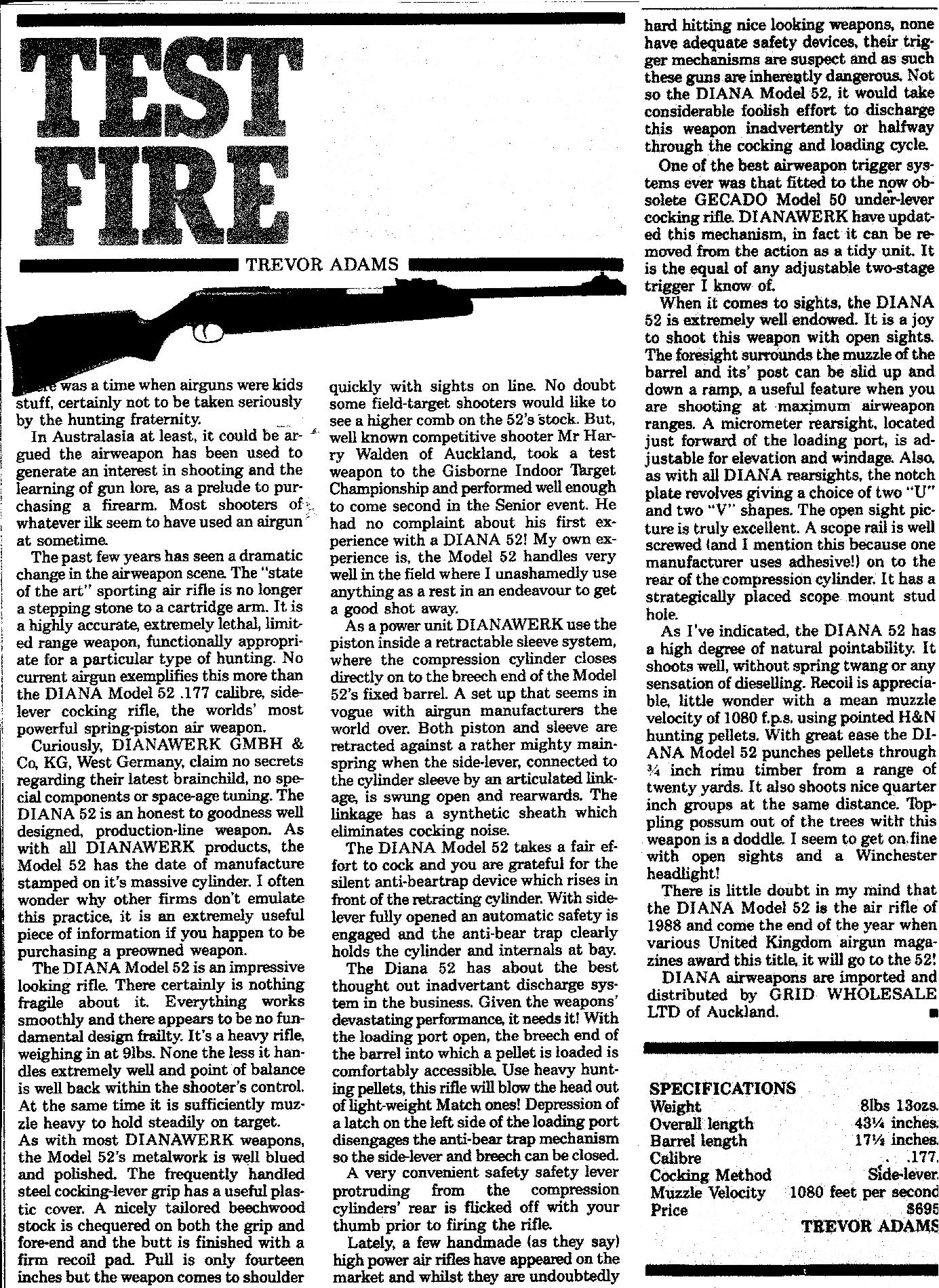 In the early 1950's the most popular airguns in New Zealand were the,Diana Models One,Fifteen and Sixteen. Variously labelled as,Diana or Gecado,they were part of every hardware store's stock. Alongside these "foreign"(German) imports were the Milbro versions of the same guns! A boy with a Diana and a pocketful of AR shot or HB pellets...was a force to be reckoned with!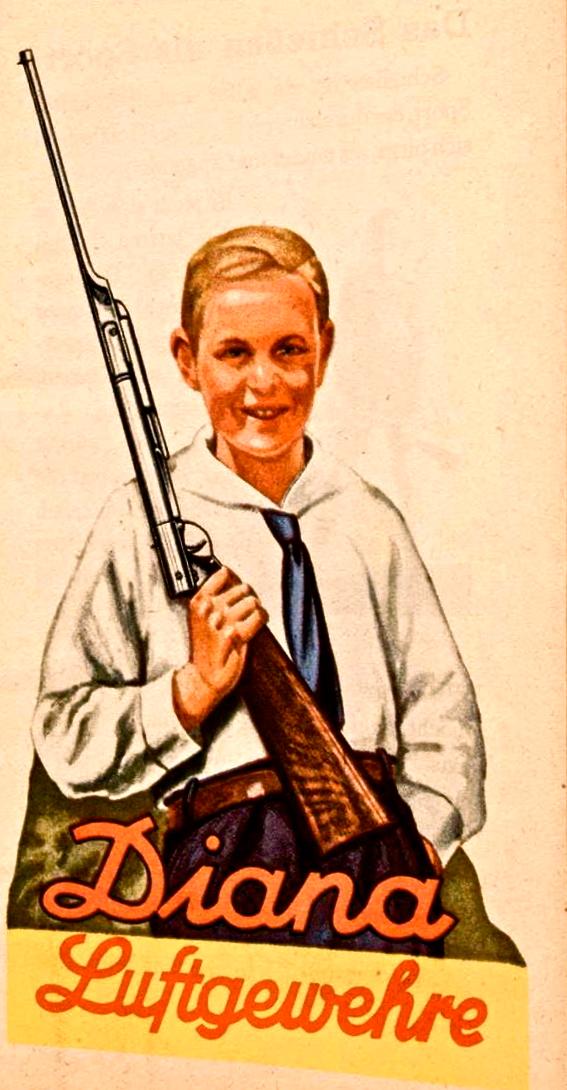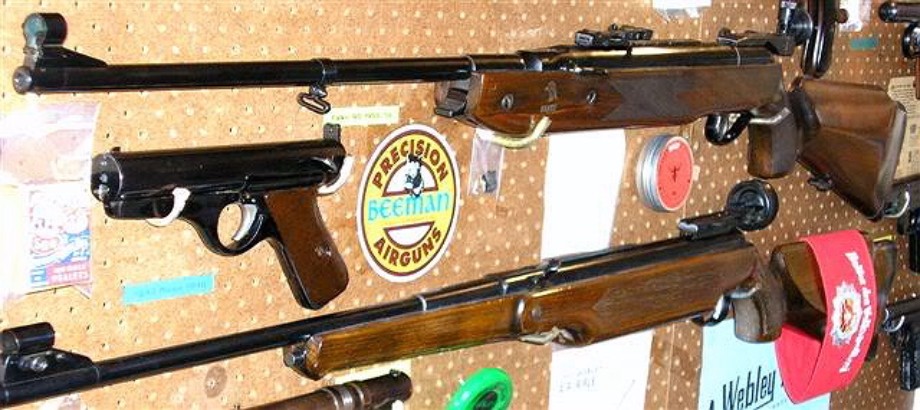 Falke Model 90 Rifle,ABAS Major Pistol and DIANA Model 50M Rifle.