From MAD Magazine #21 1955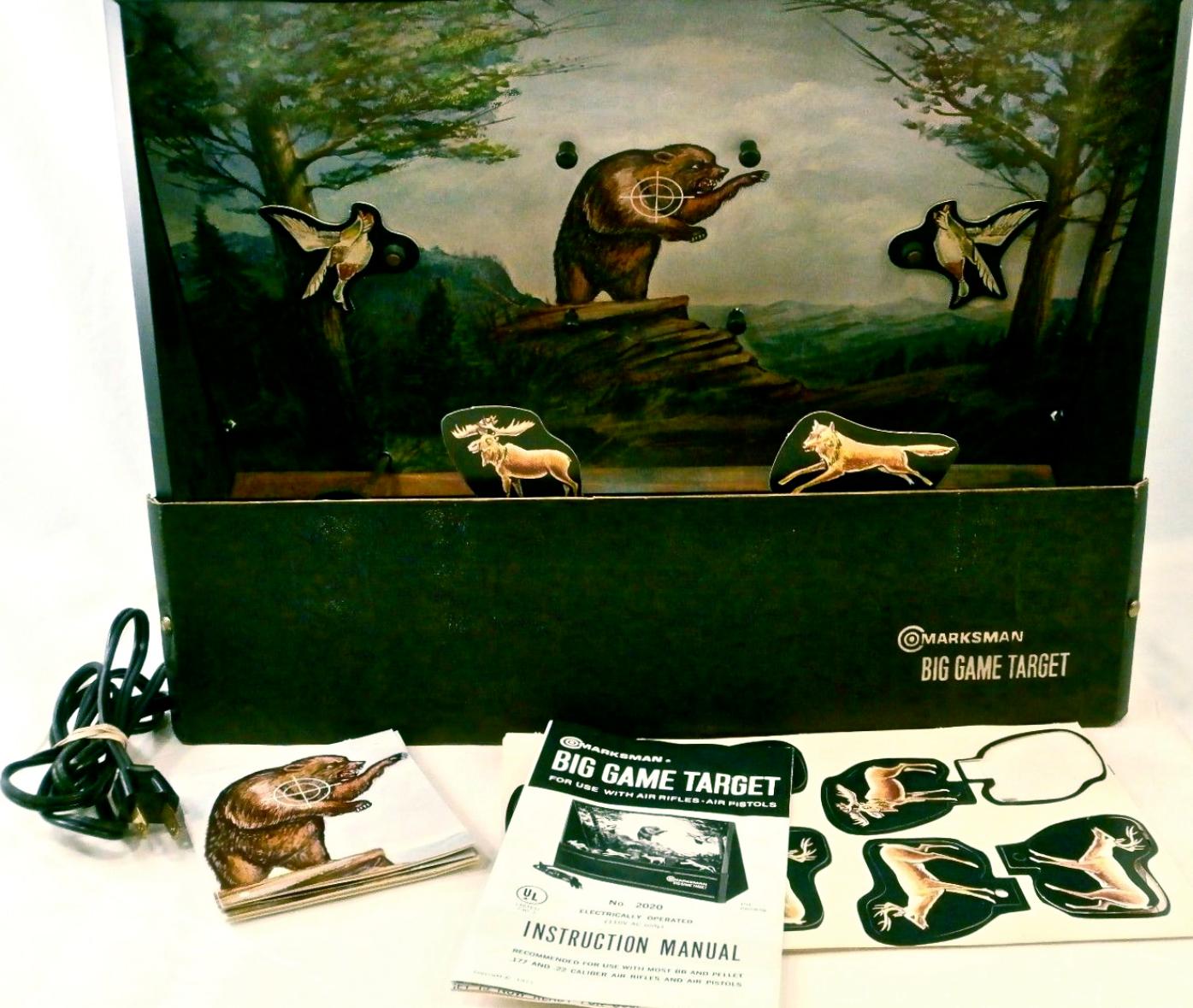 An accessory worth having!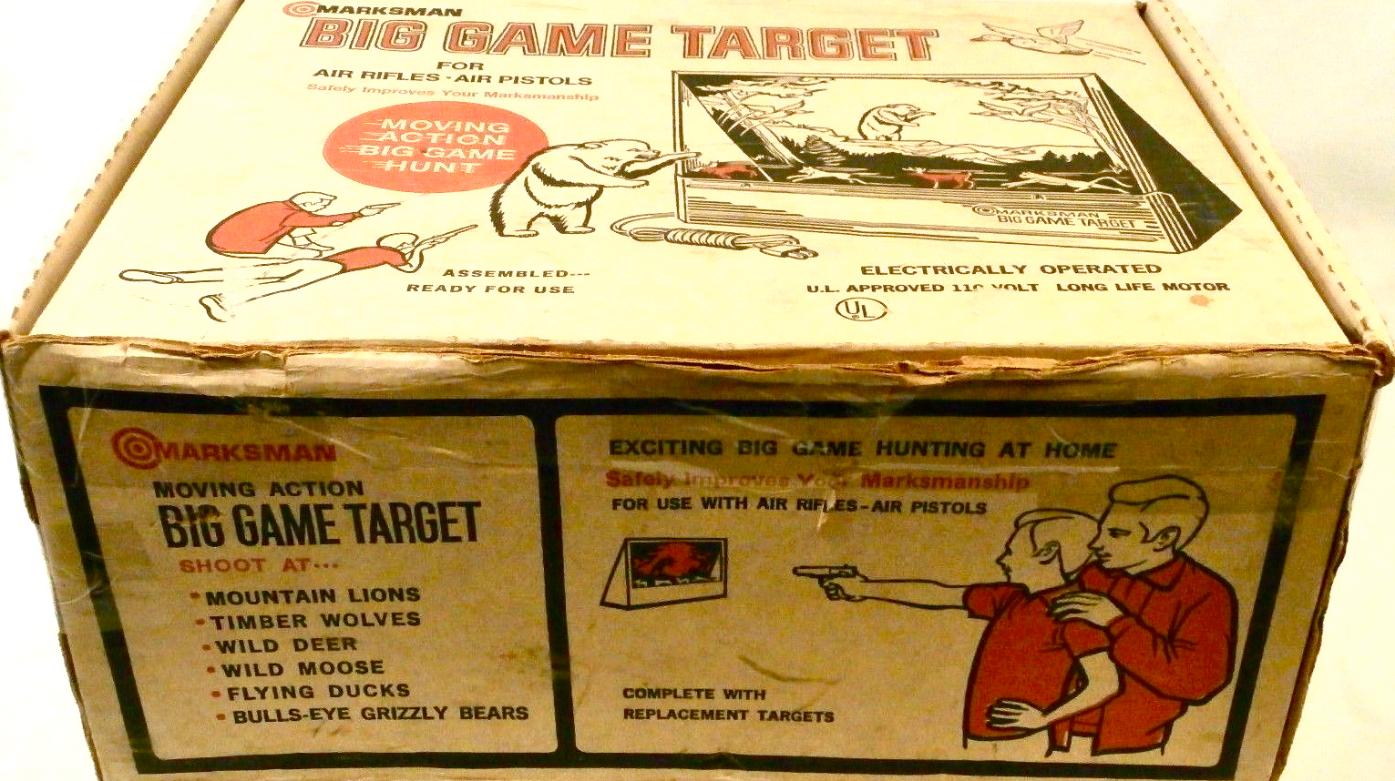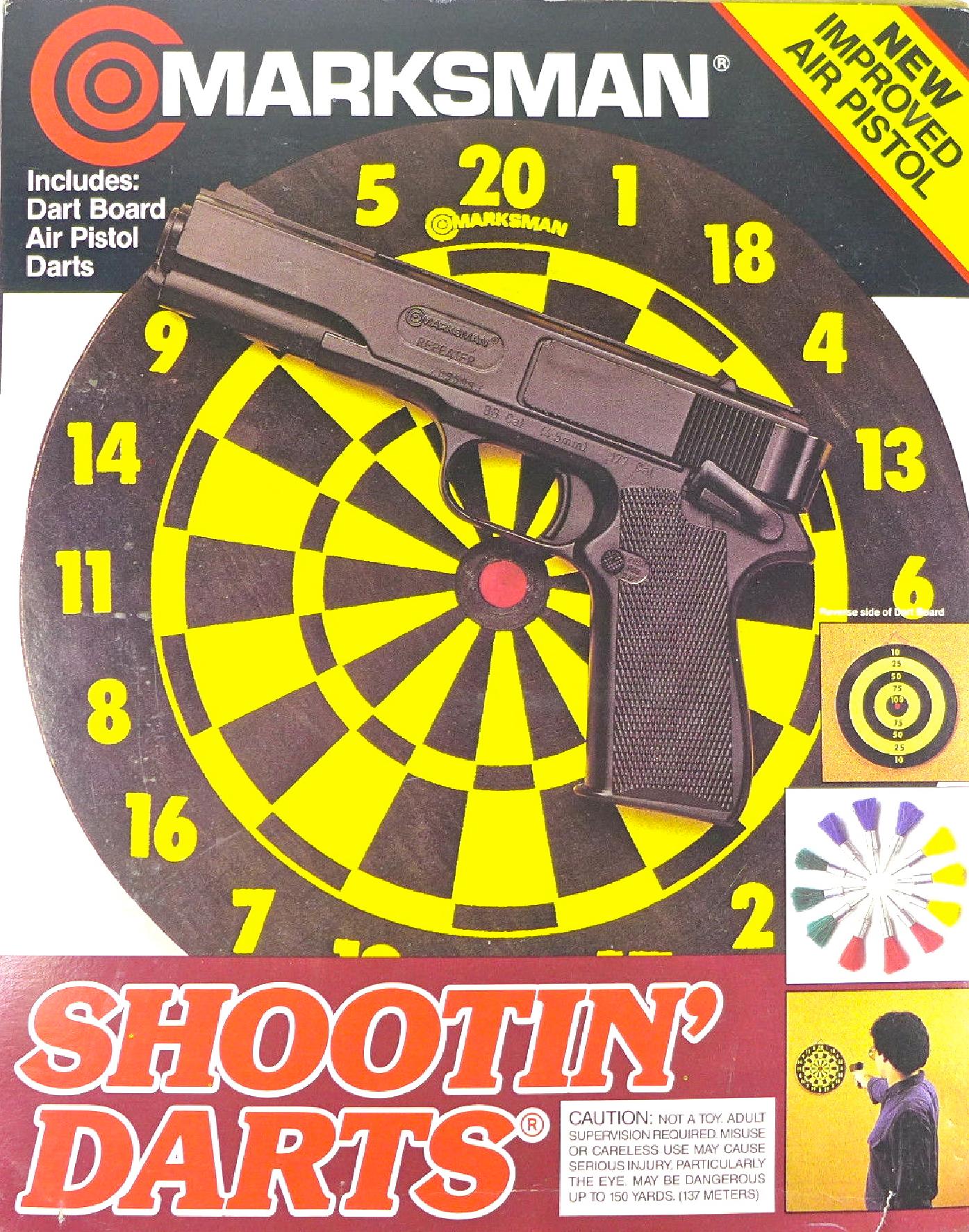 A clever,spring-piston powered air pistol first sold in the late 1940s. Initially the Marksman(MP) was a single-shot gun.By 1958 it had a magazine facility that housed BBs.(MPR)
The Marksman factory was located at three different addresses. Adverts in boy's papers and hobby magazines,made the Marksman a very famous air gun. Looking good but very under-powered,this pistol brought joy to many a boy! An extract from WHB Smith's GAS,AIR and SPRING Guns of the WORLD says it all!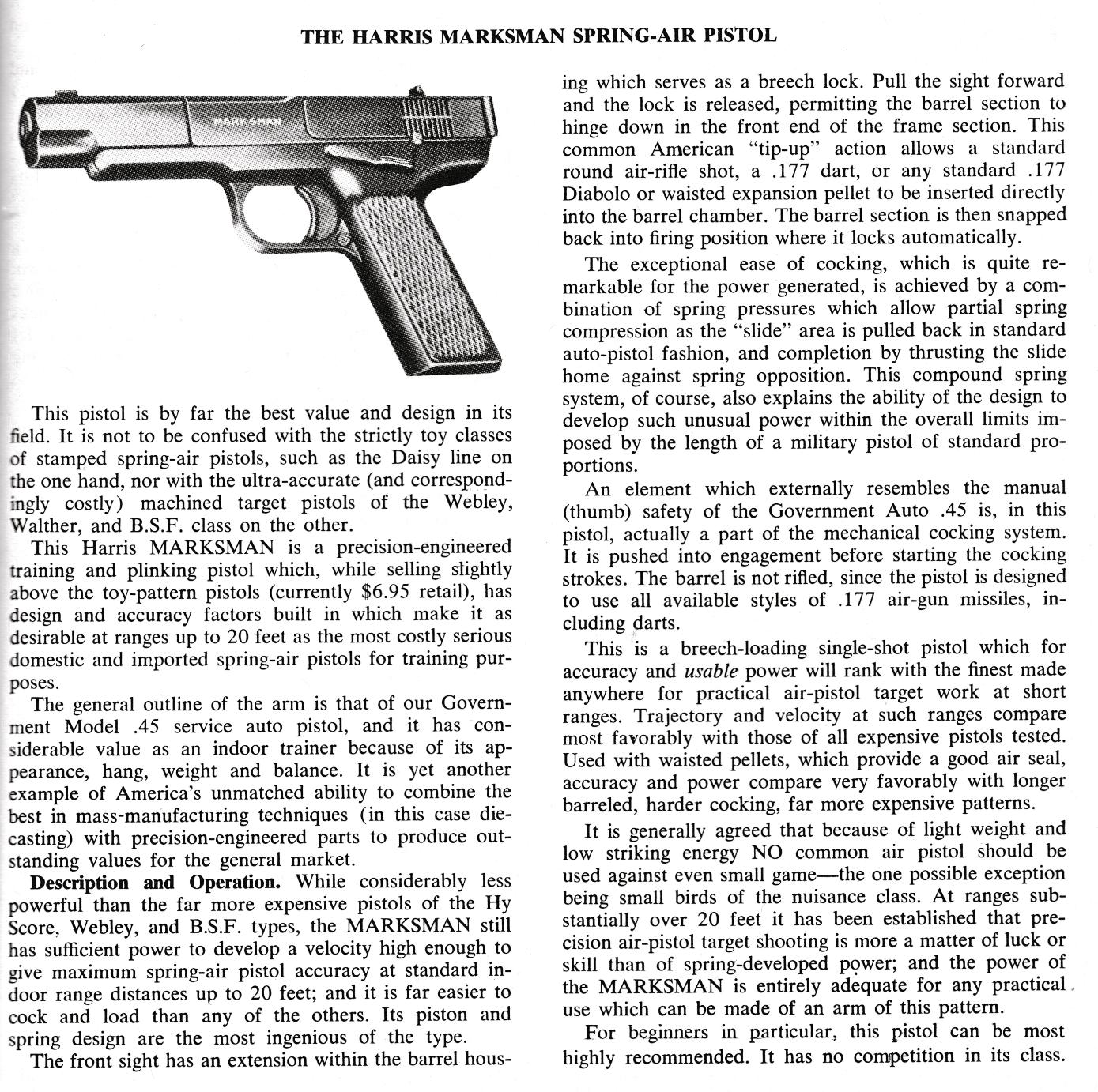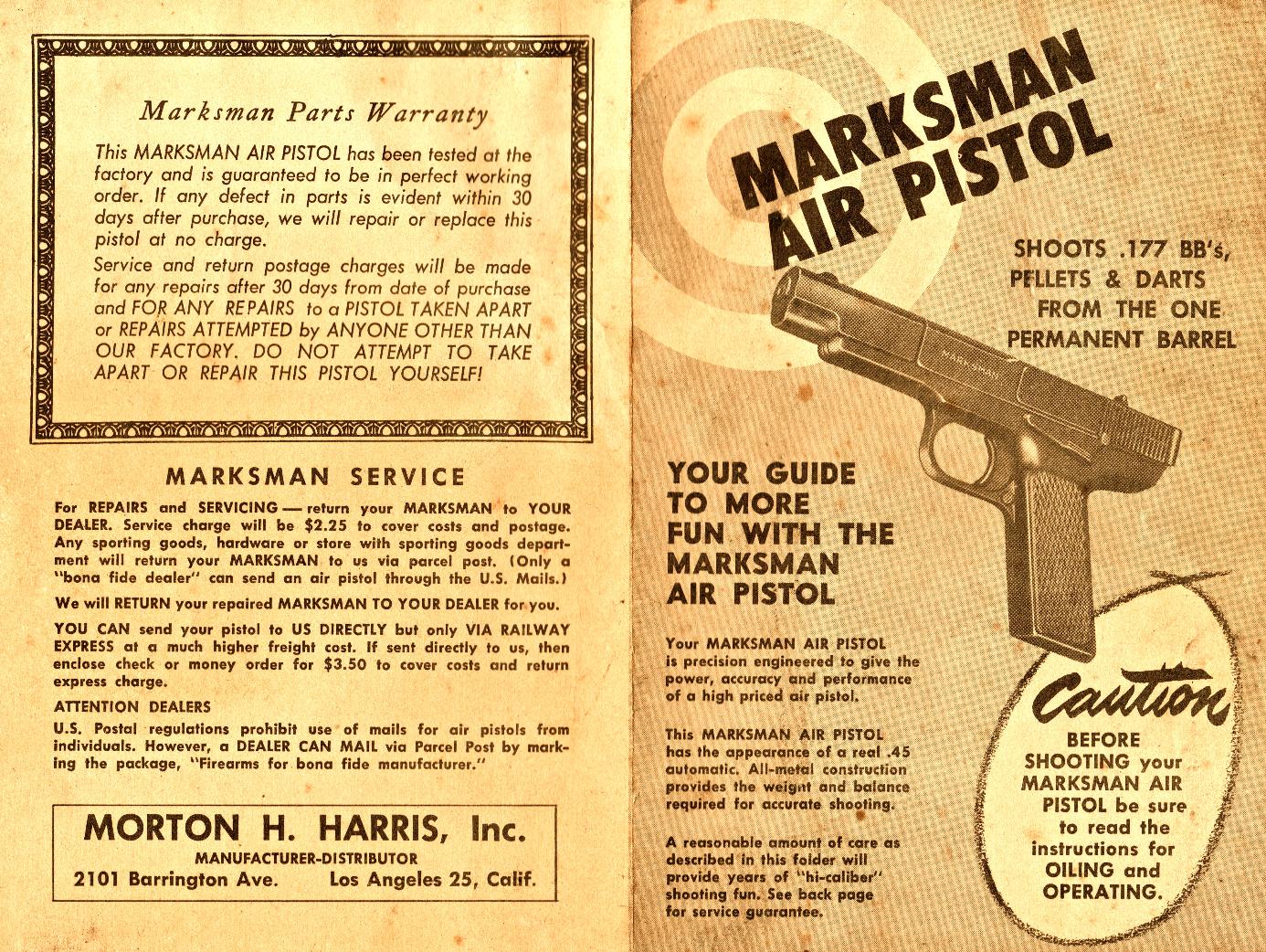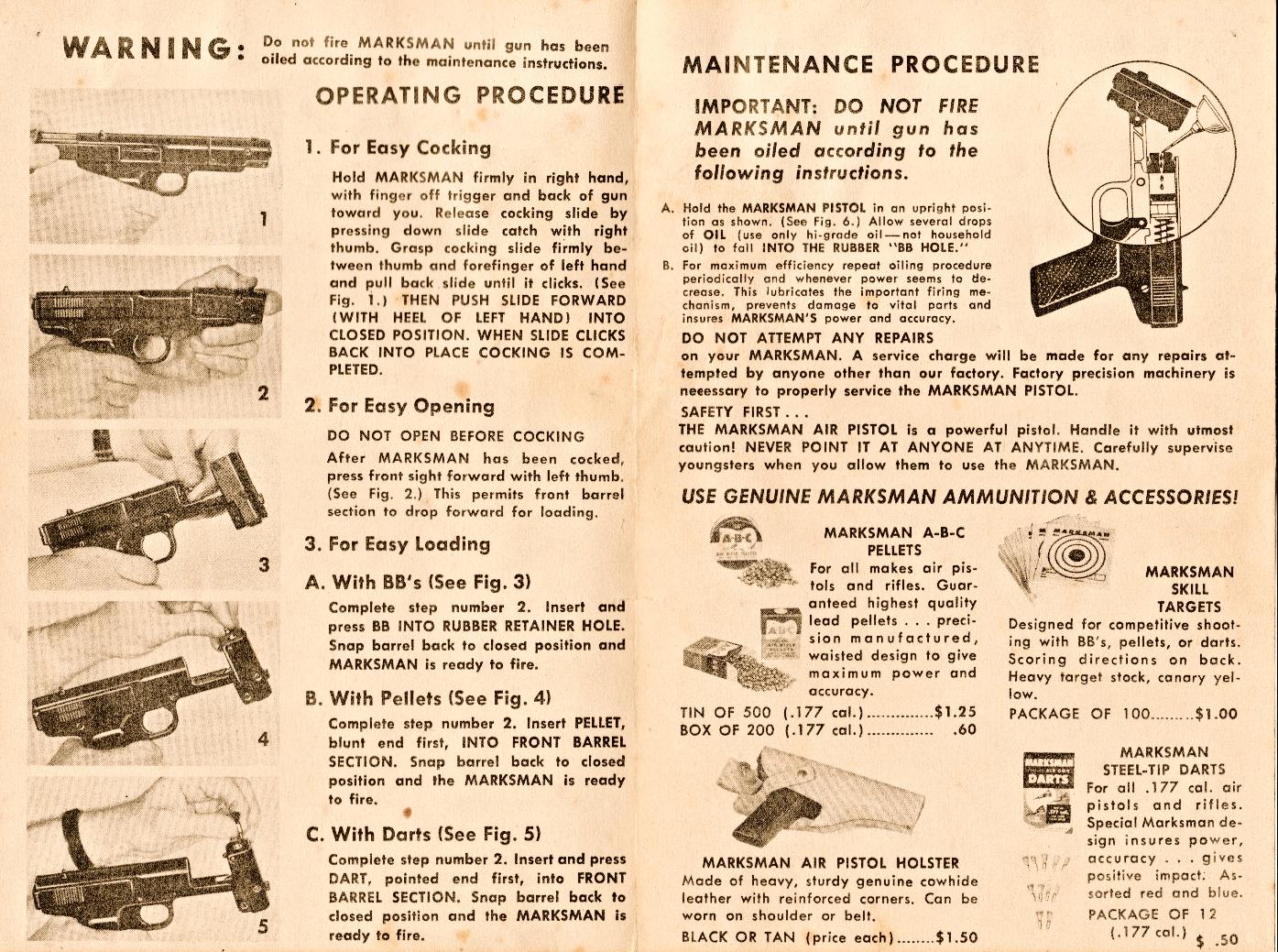 1949 Marksman Air Pistol flyer-courtesy Dean Fletcher

Los Angeles 25 California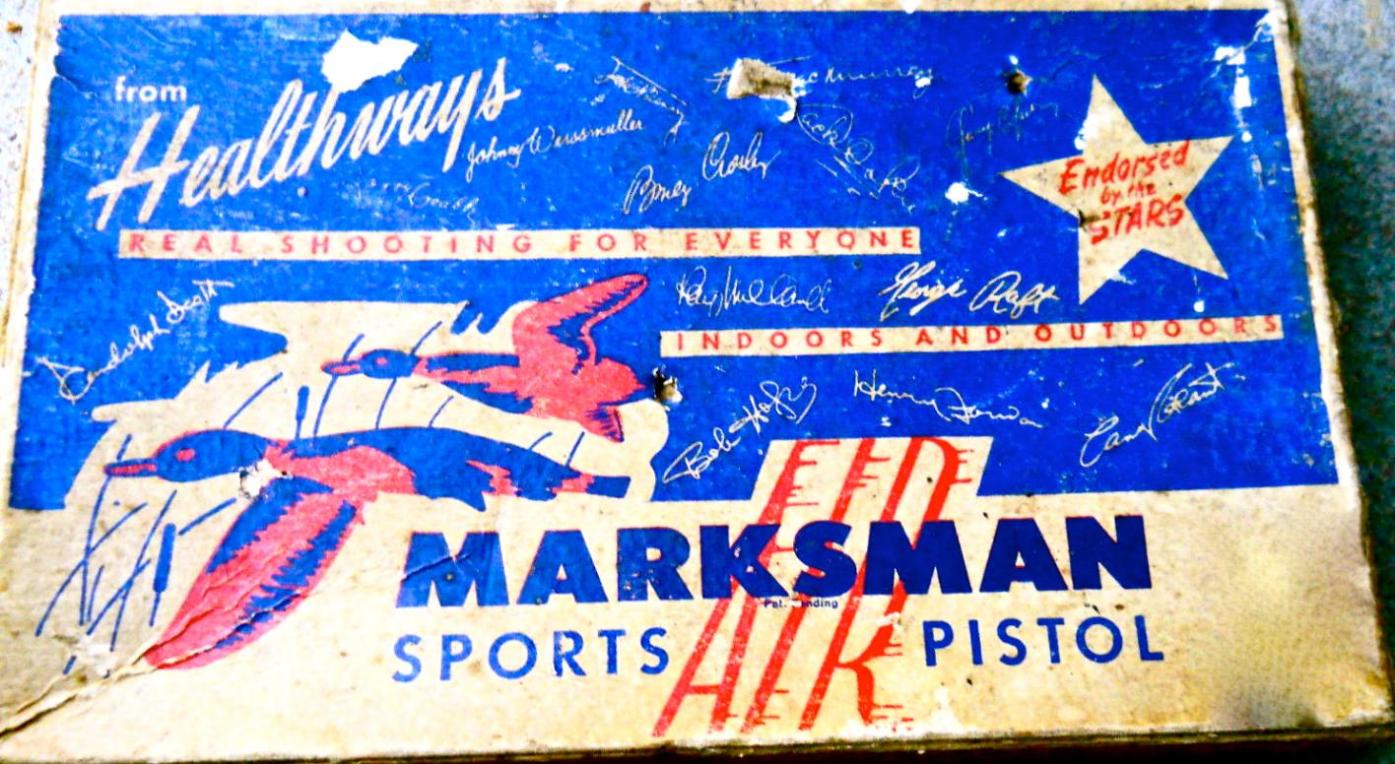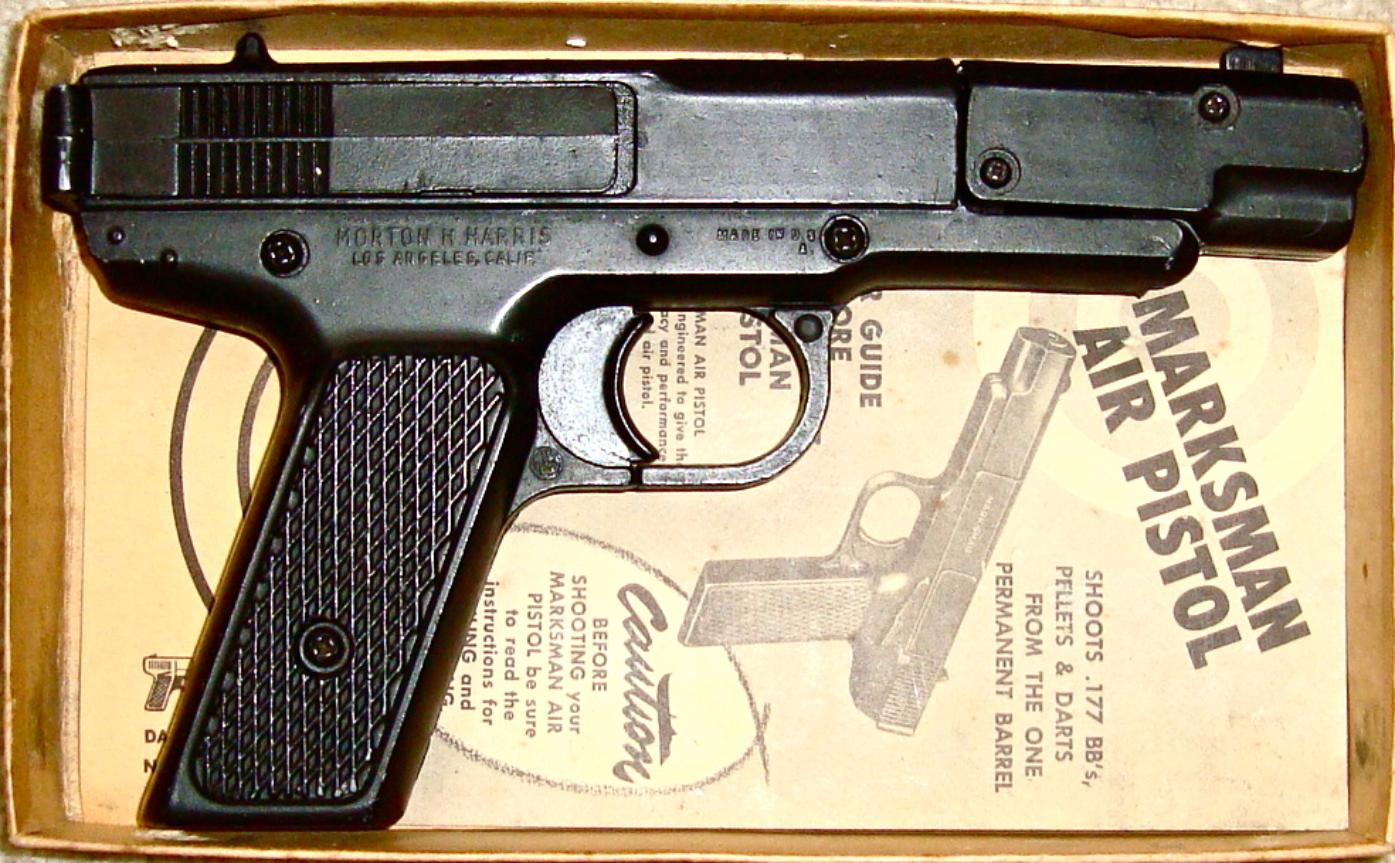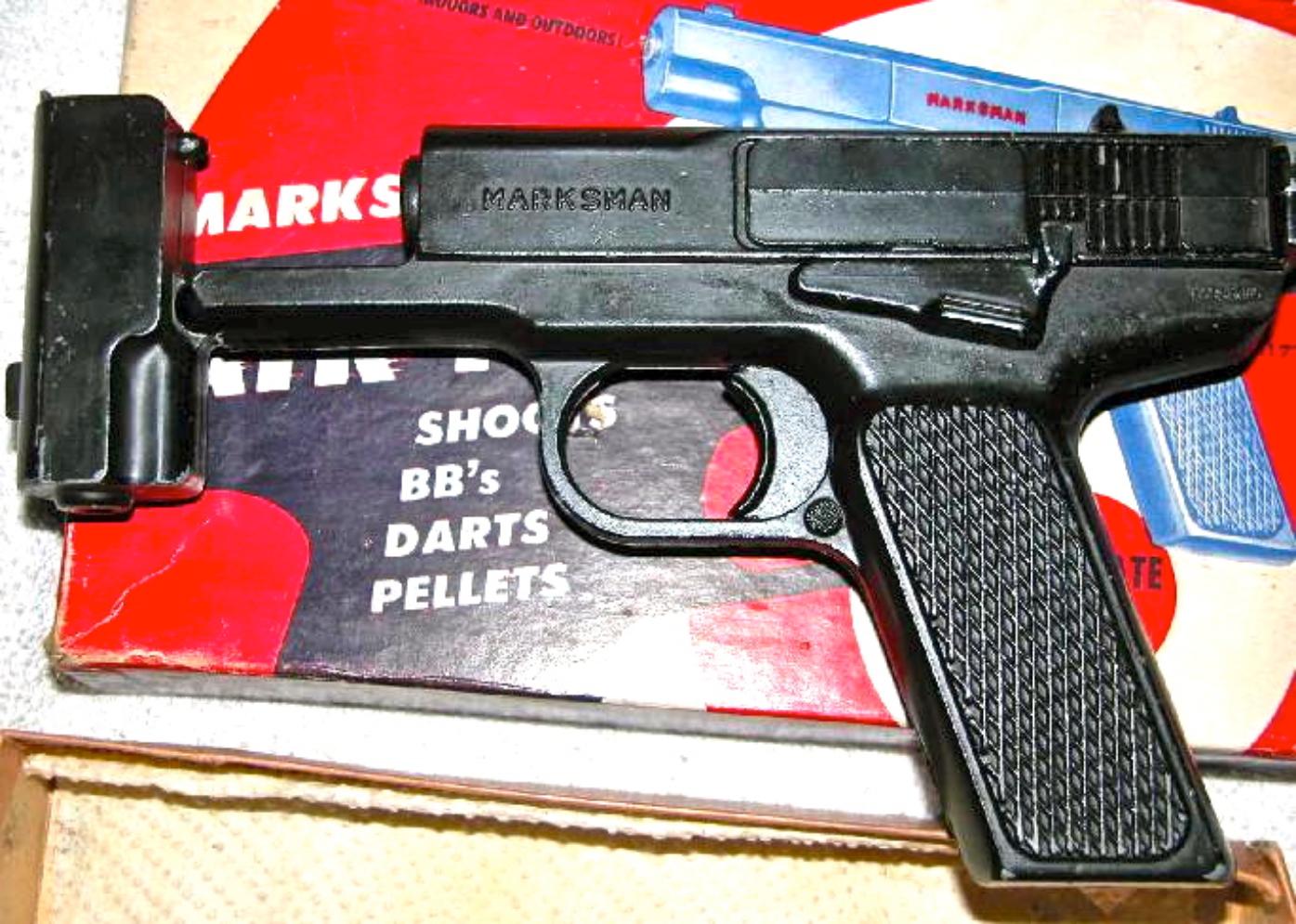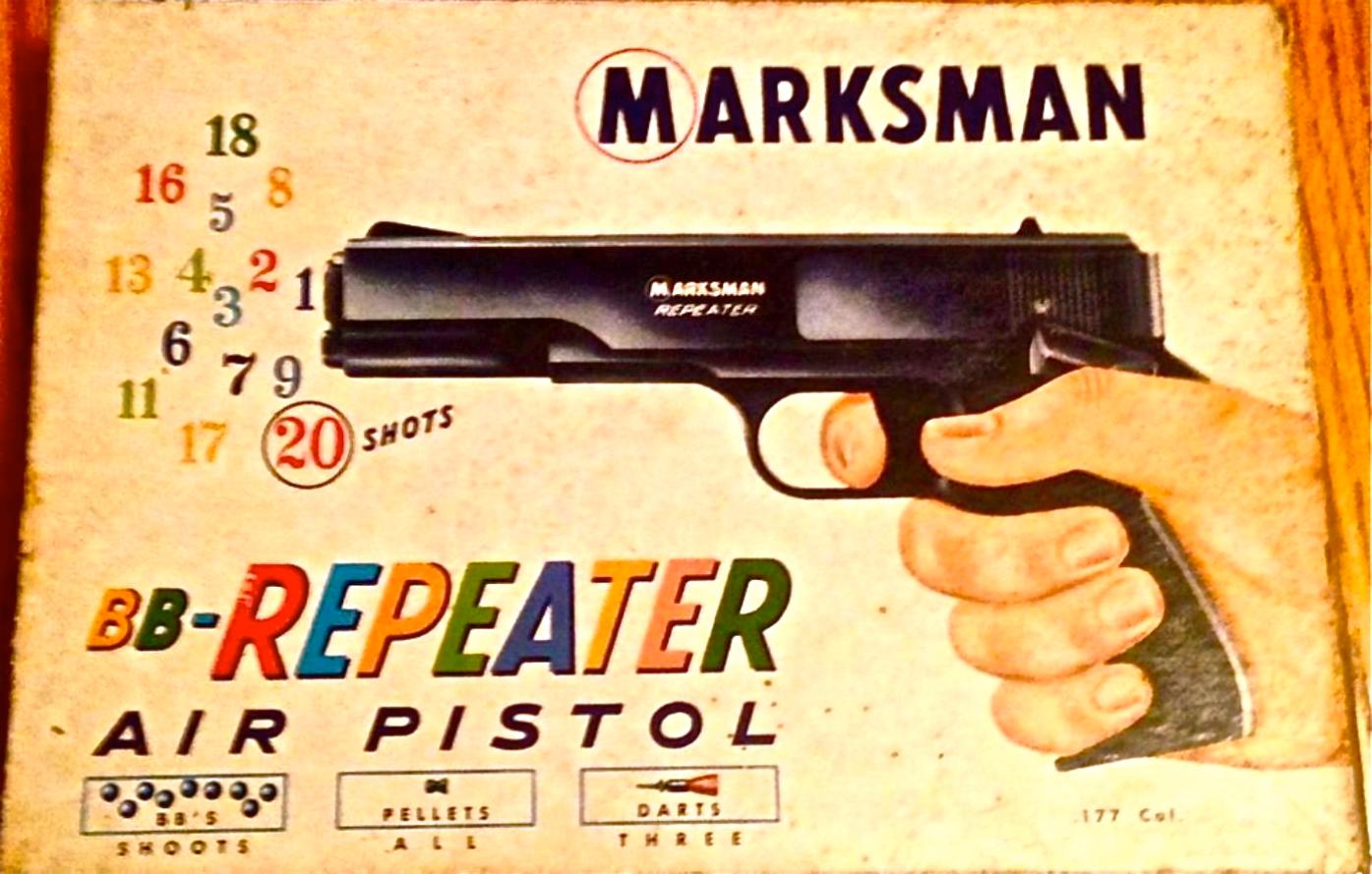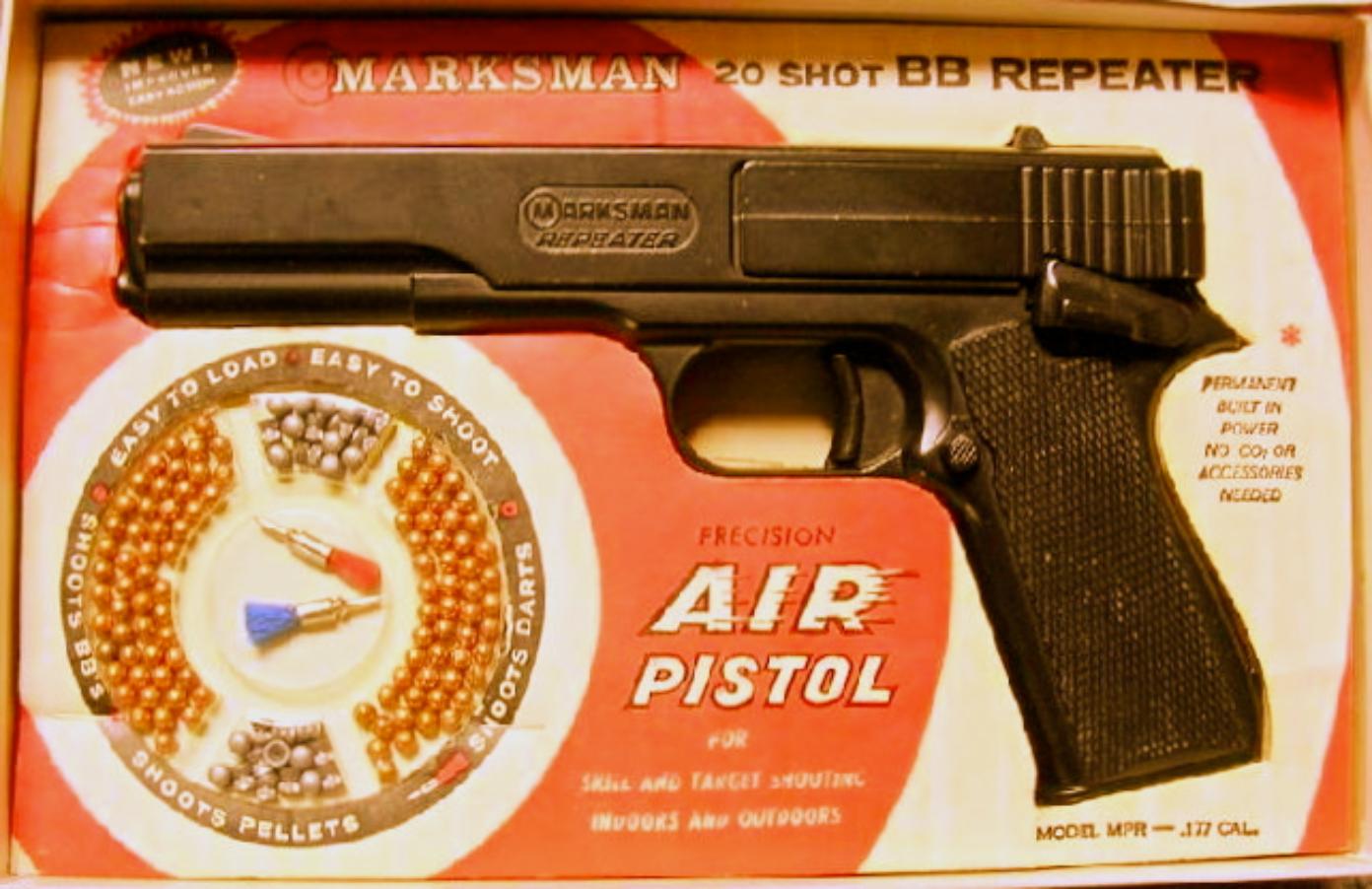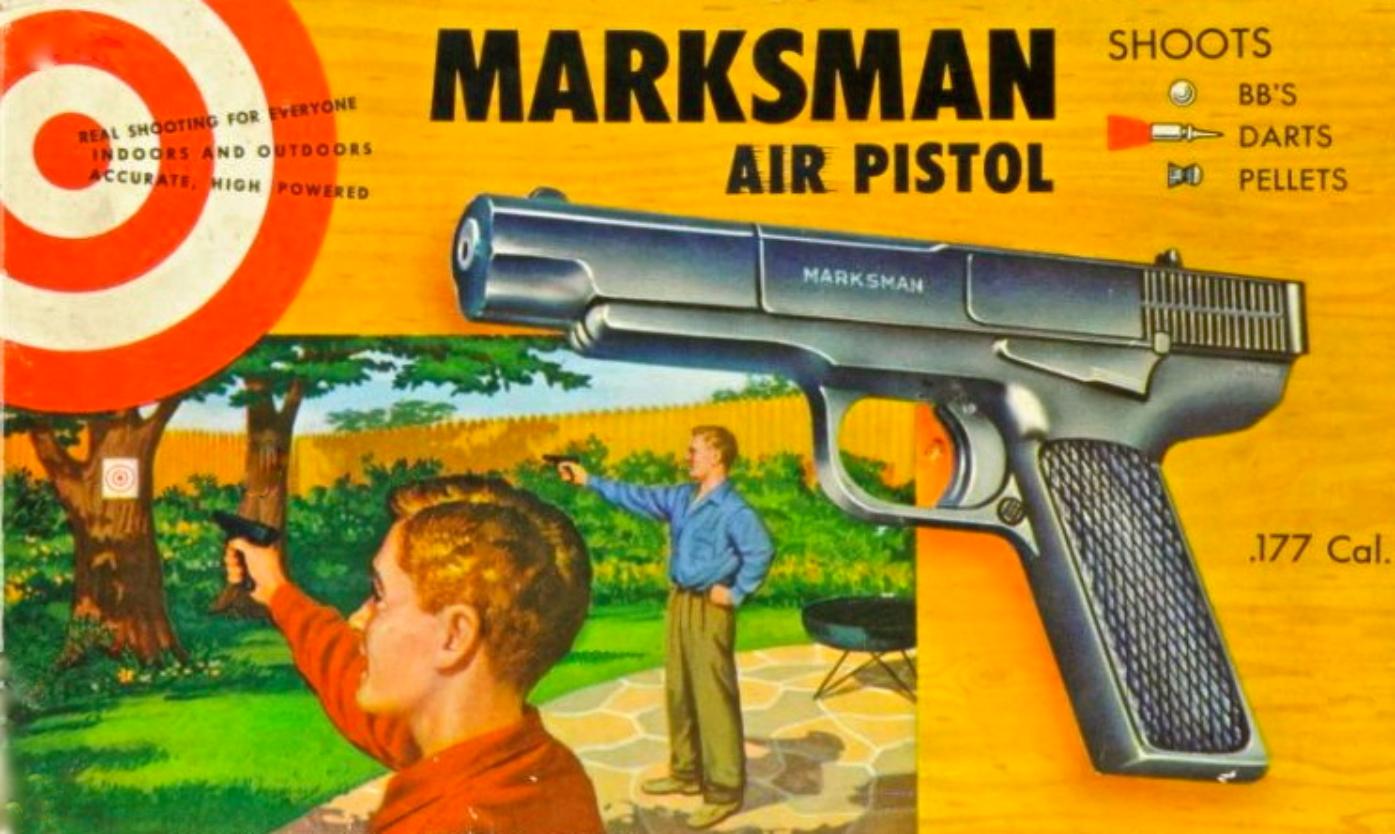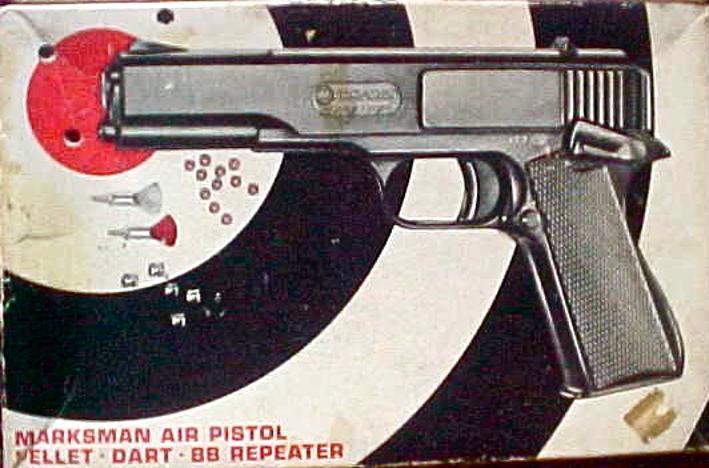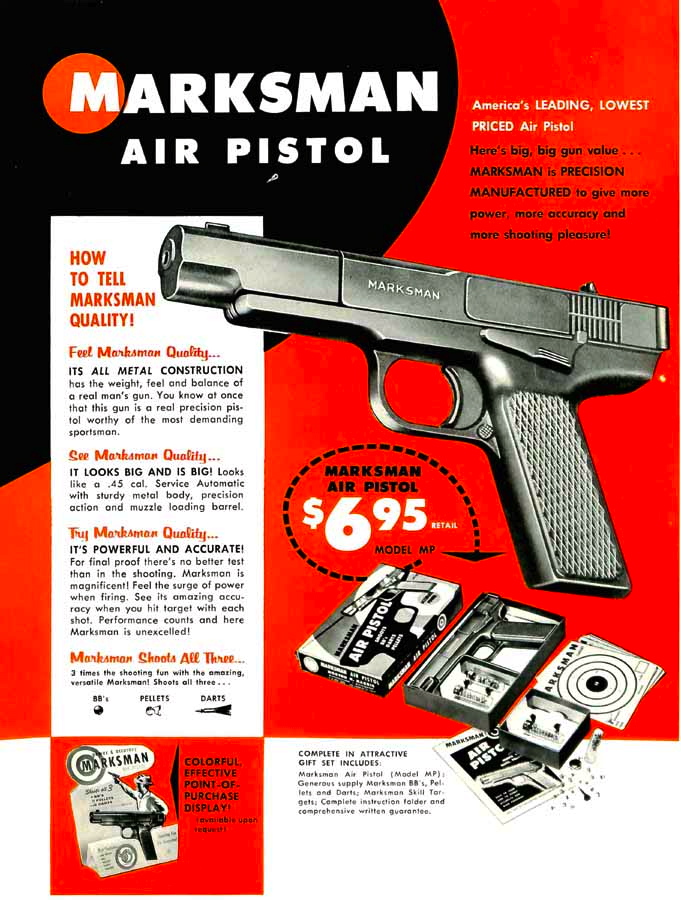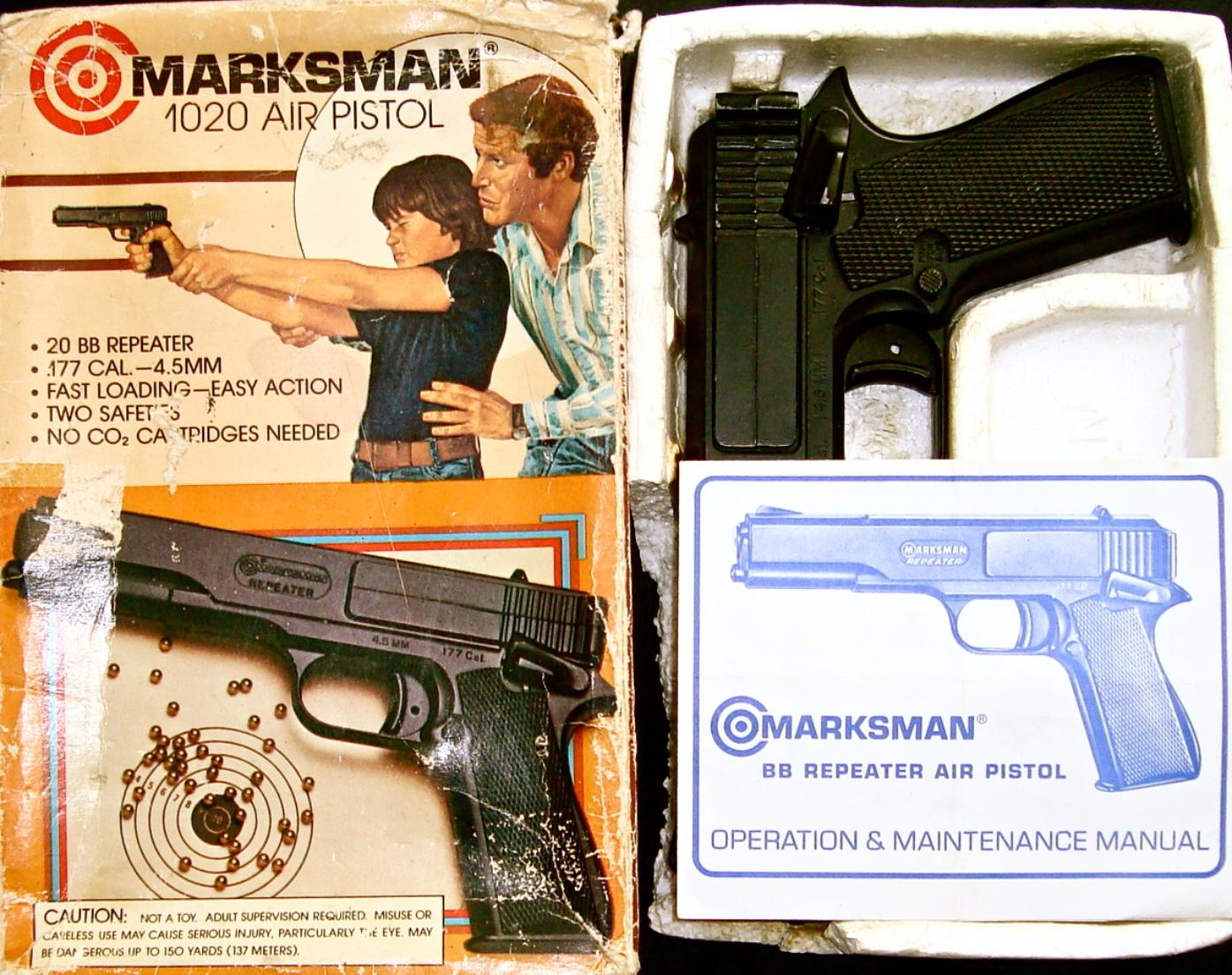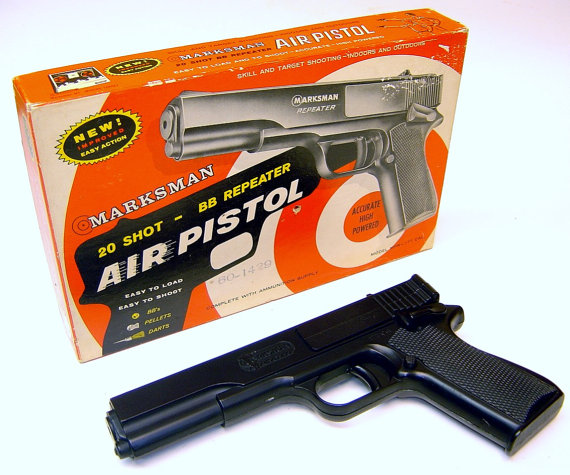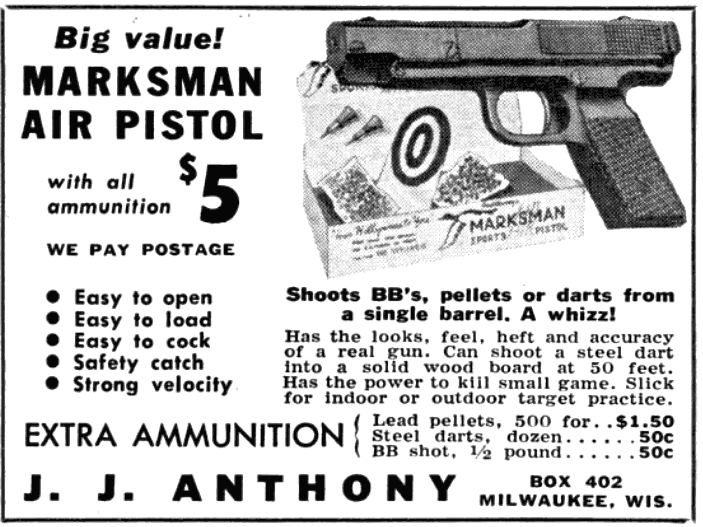 1949 October issue Popular Science. The Harris Marksman

1950,Kleins advert in Popular Mechanics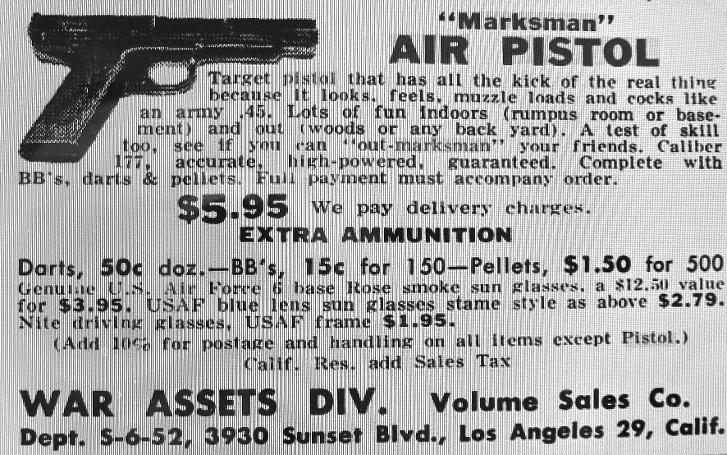 1952 Popular Mechanics Advert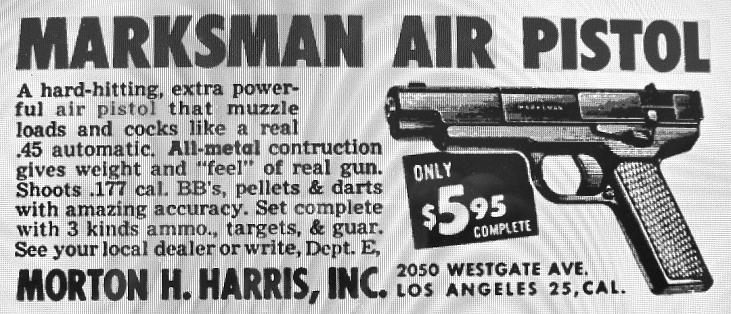 1952 Pistol-courtesy Prof.John Griffiths