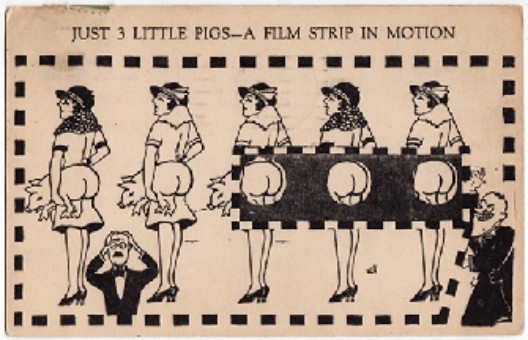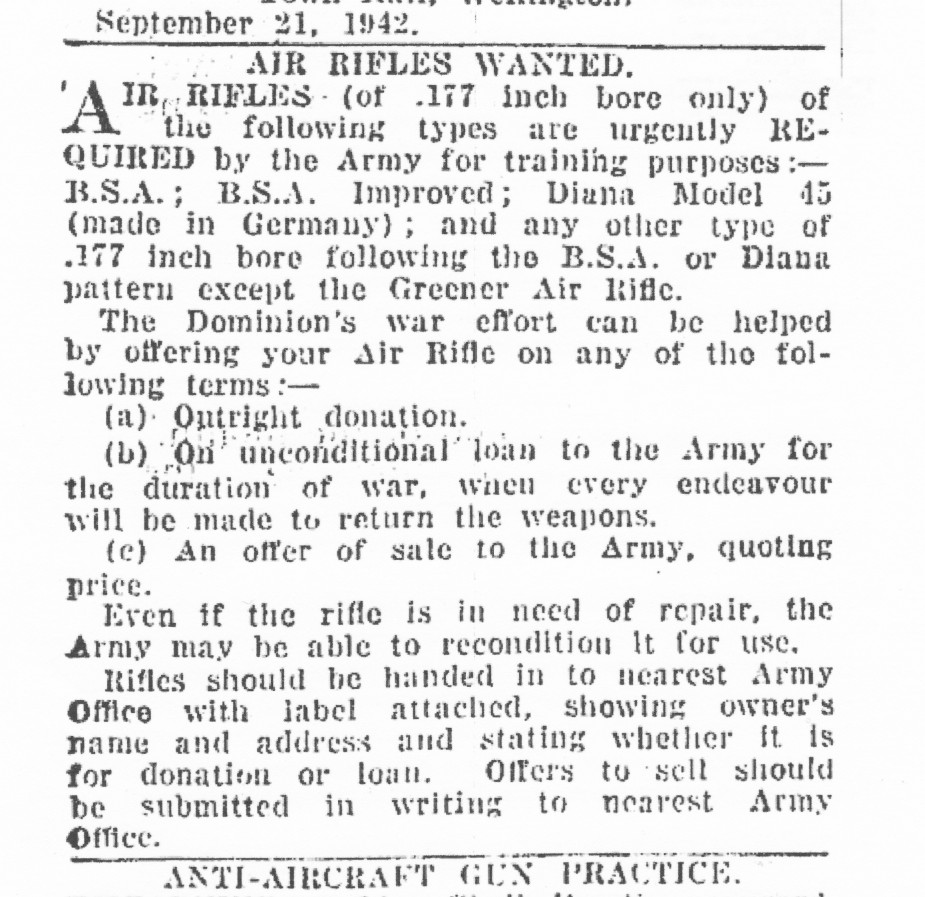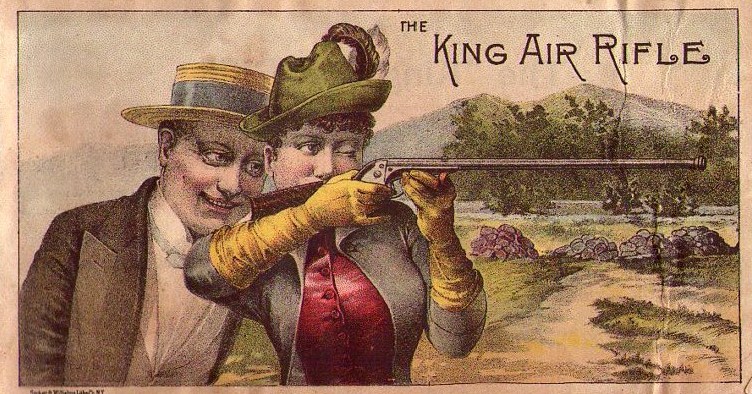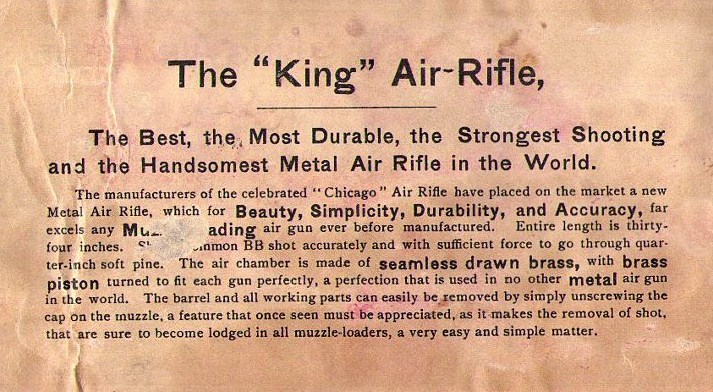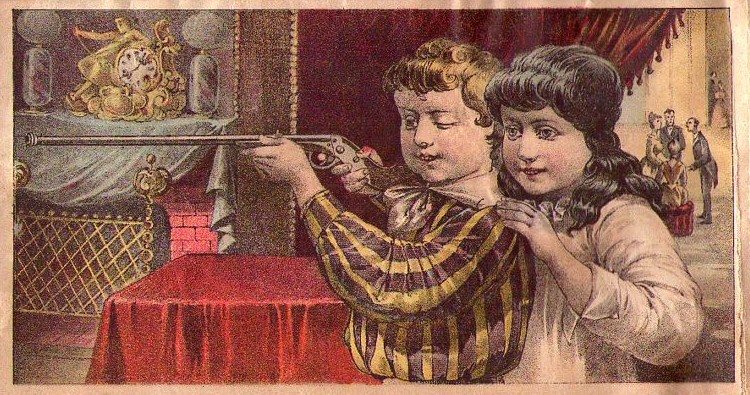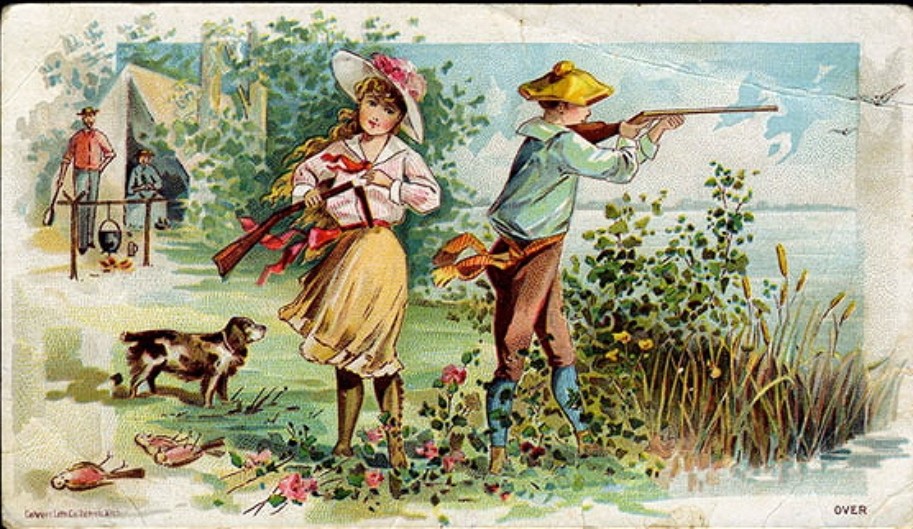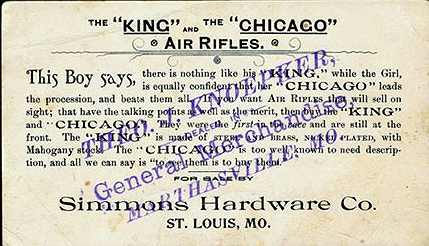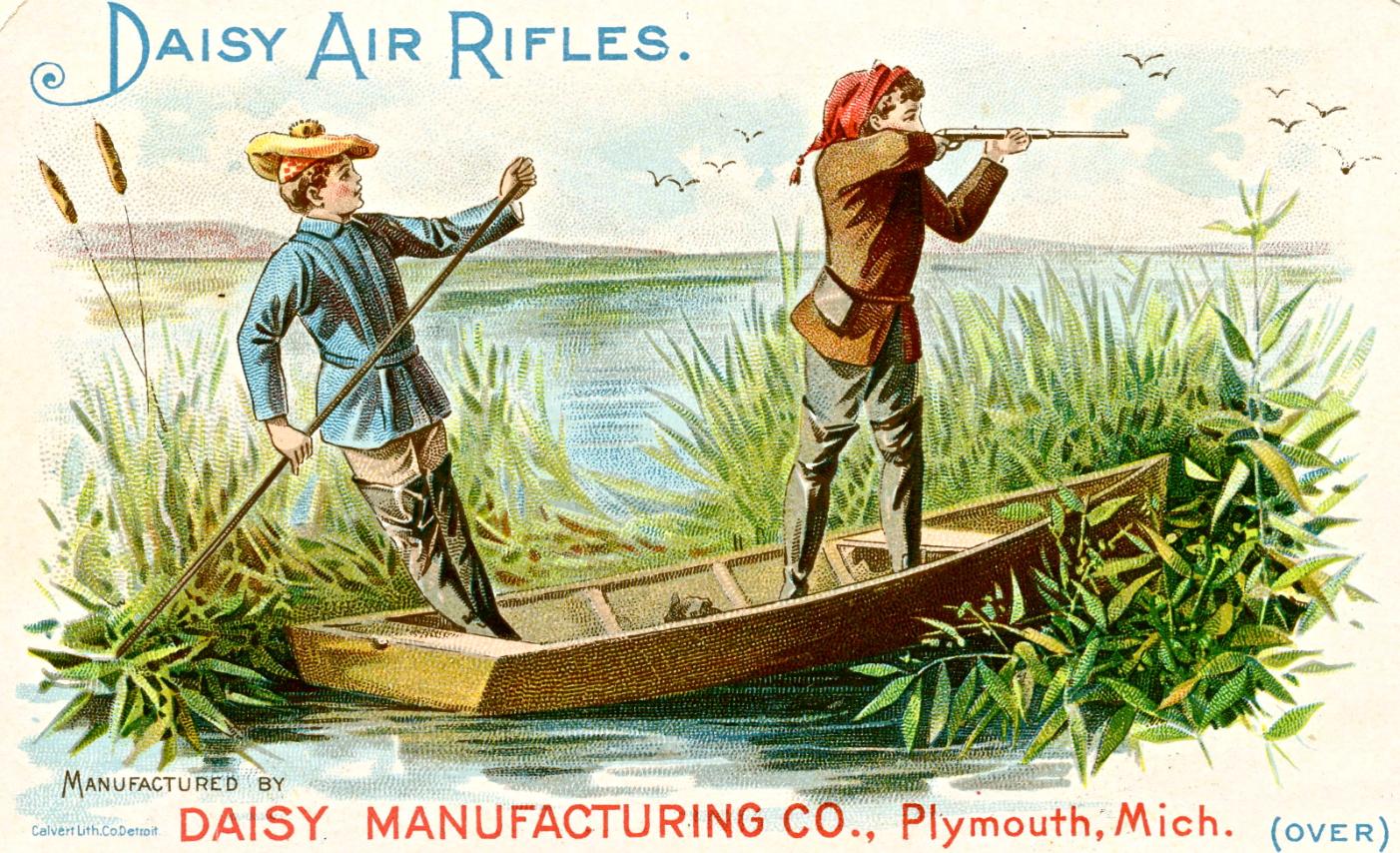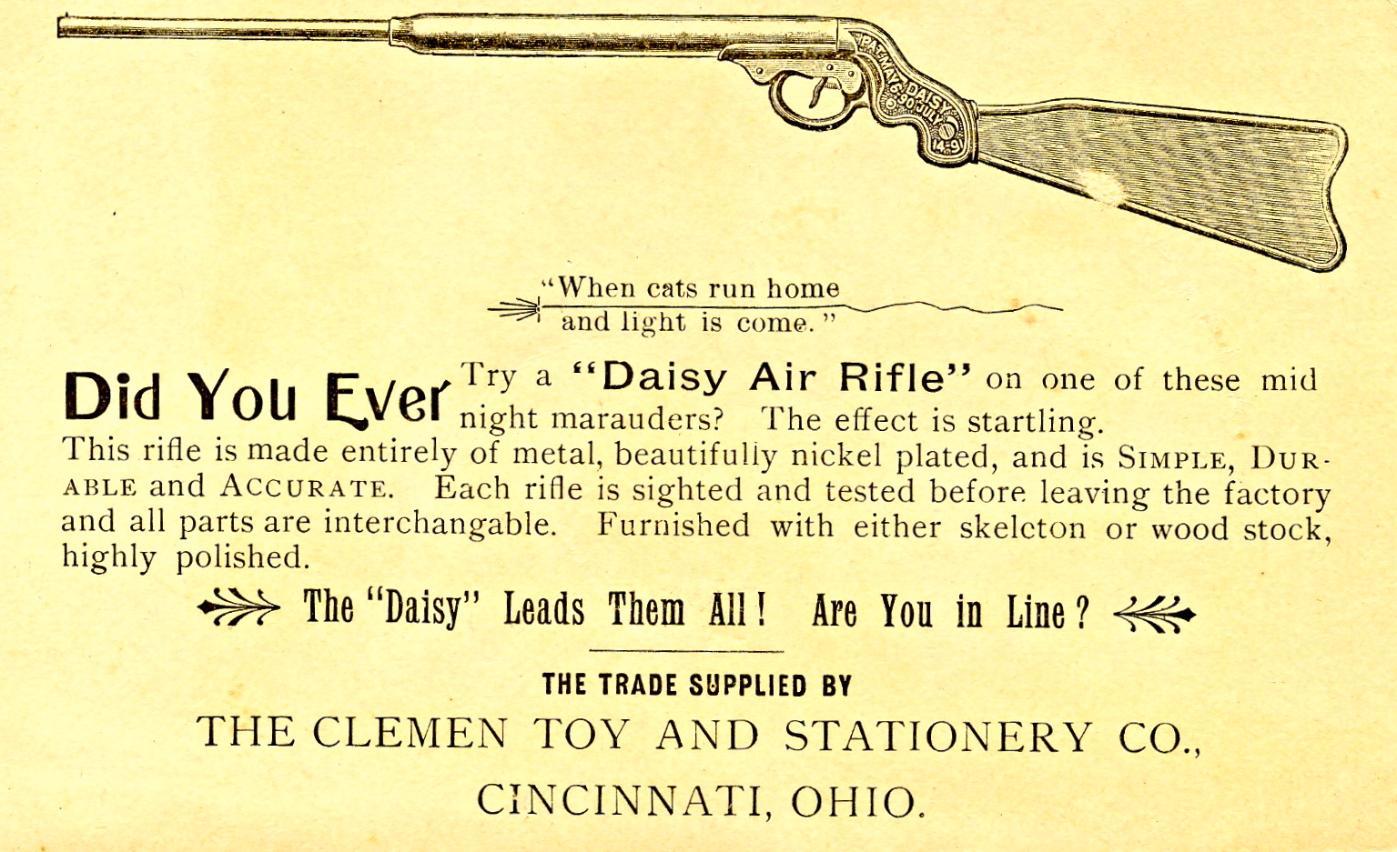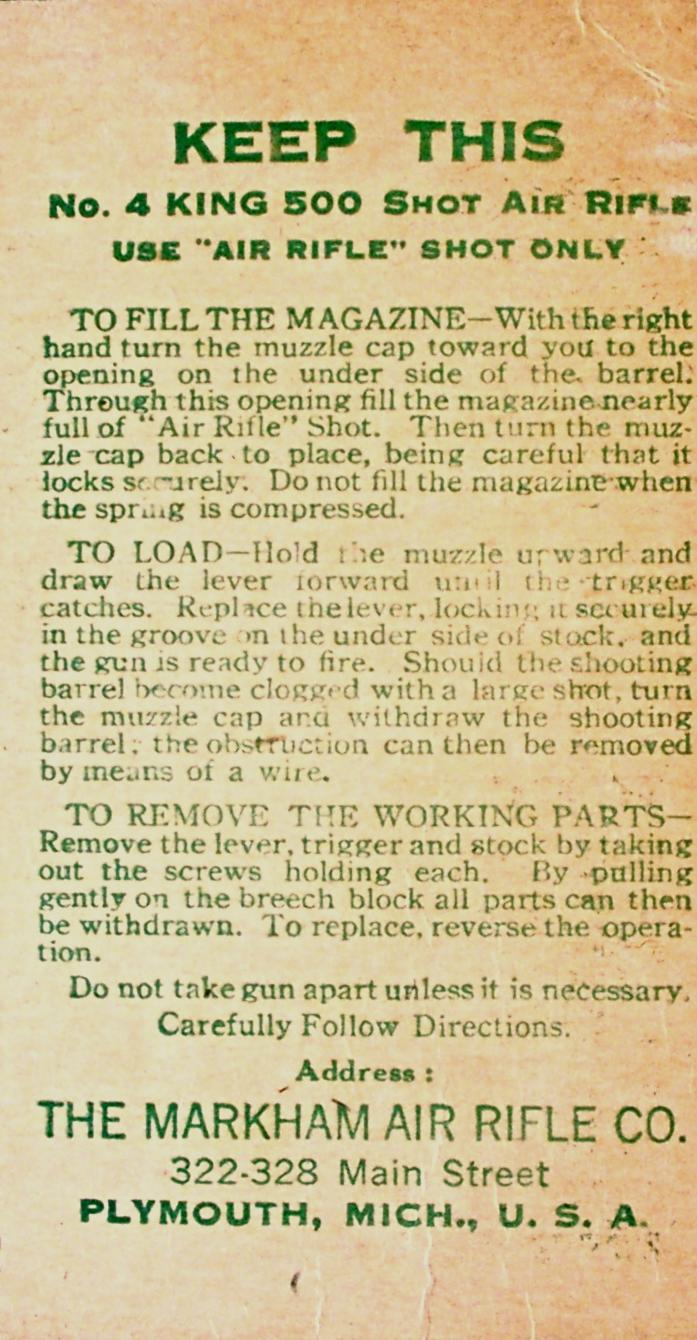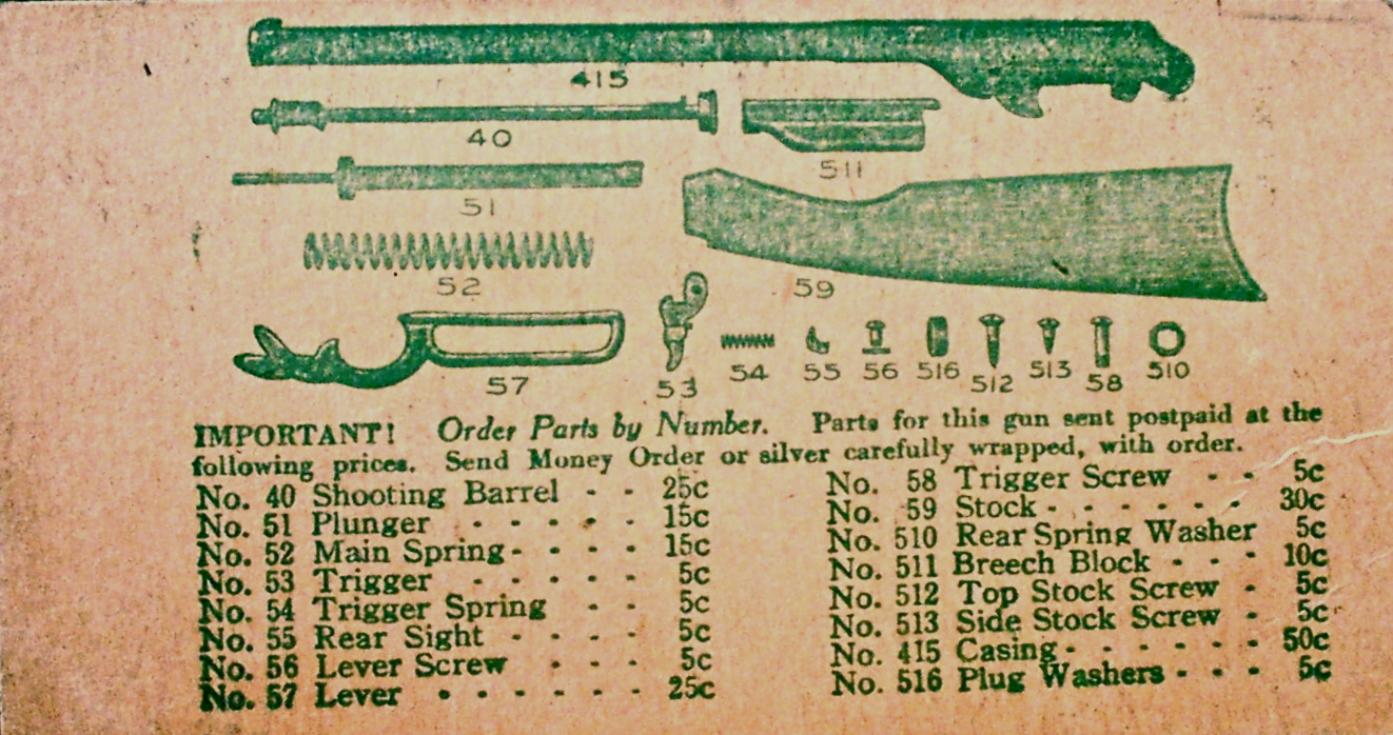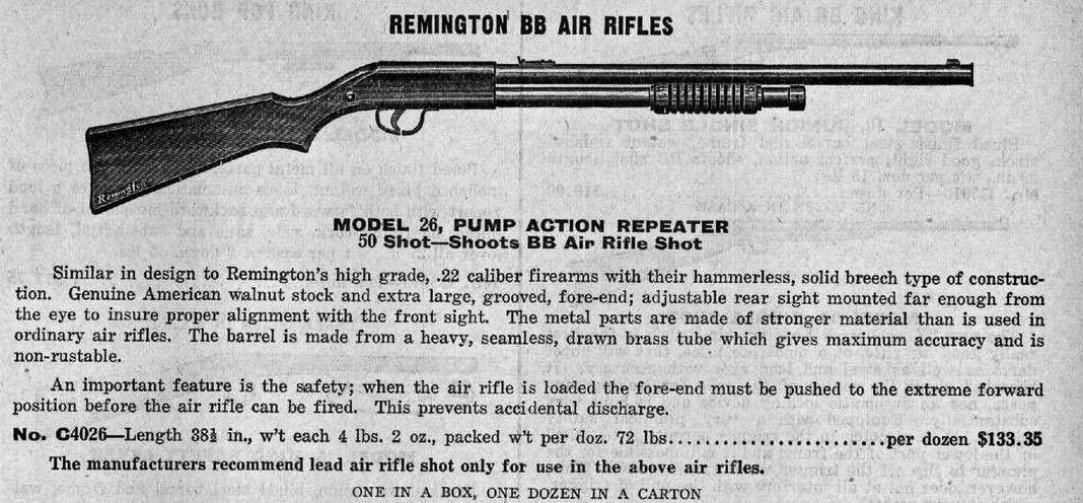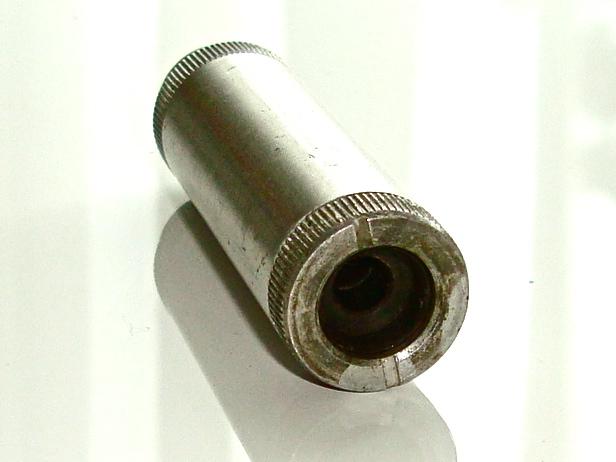 Components of cartridge with valve closed. Pellet loader to the left.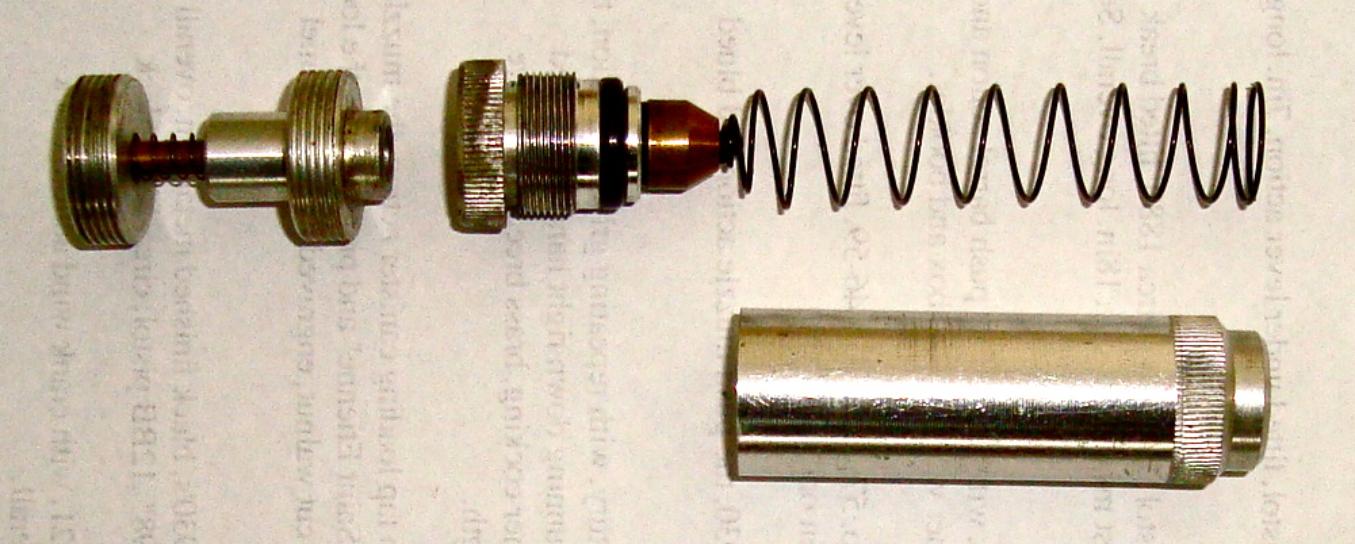 Valve open at time of discharge. Large spring closes valve automatically when cartridge is empty.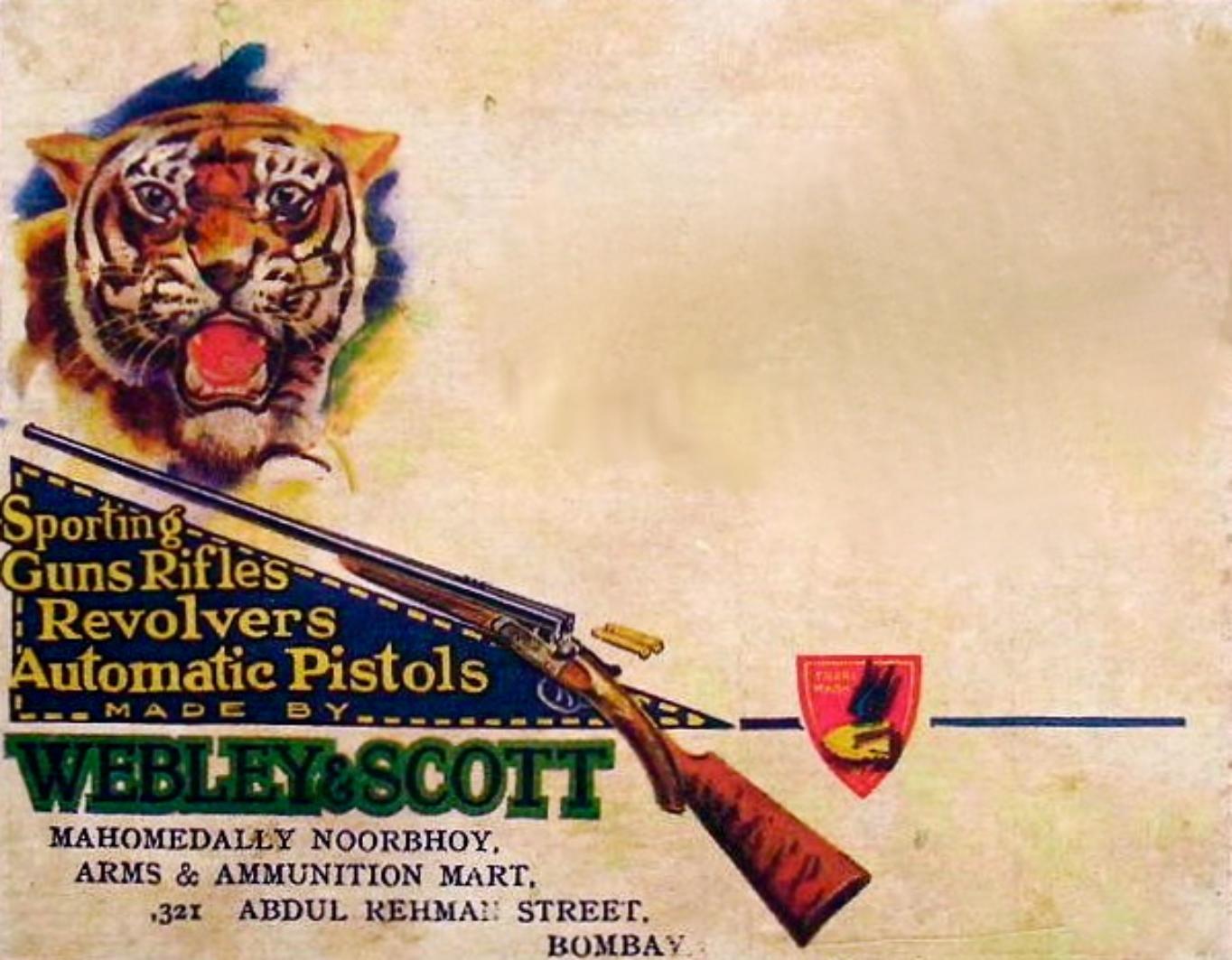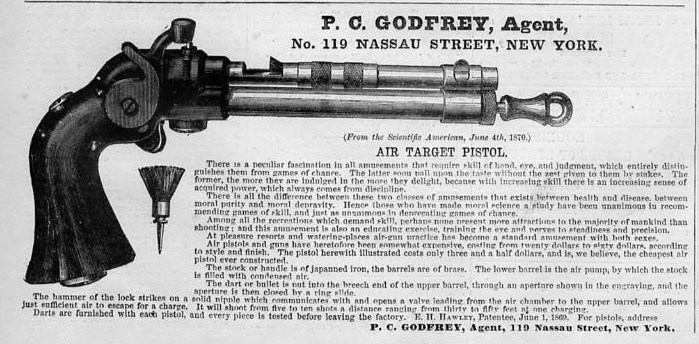 On the cusp of the Great Depression Montgomery Ward sold Crosman rifles under their own banner,"Premier".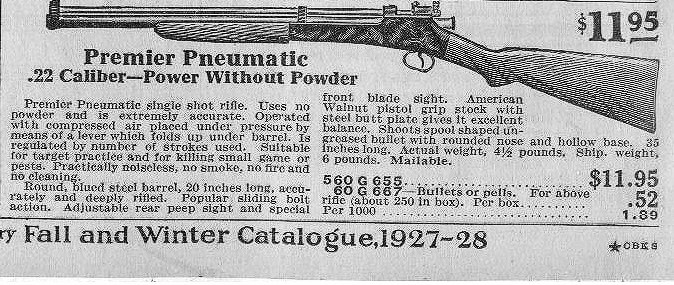 1925 Advert for the "BRITON".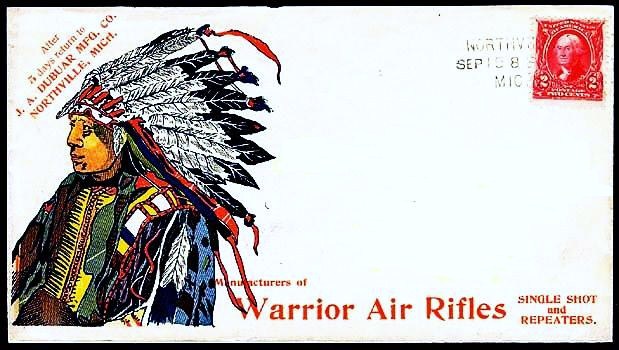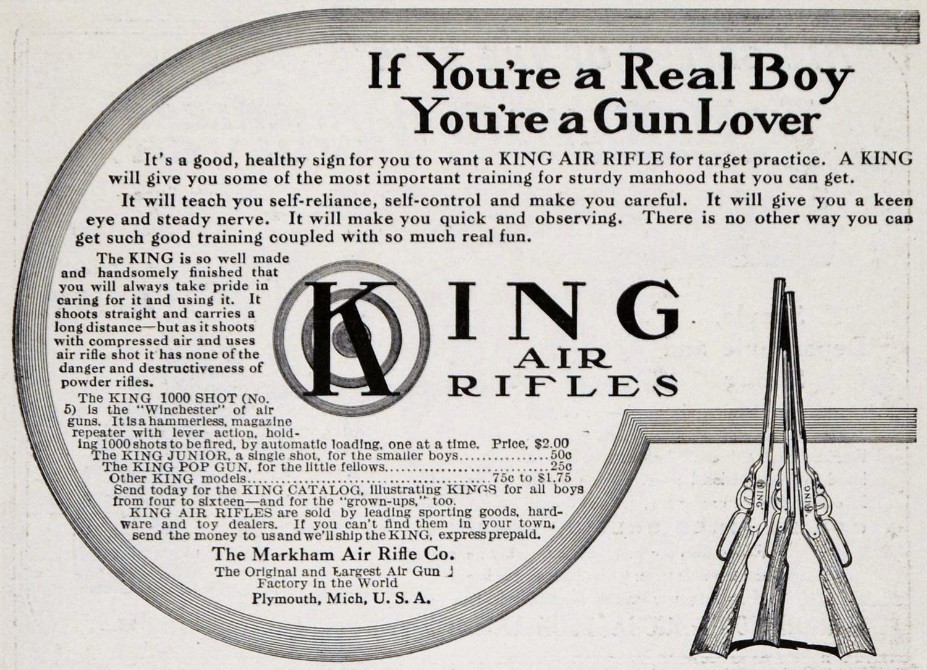 1925 Meccano magazine advert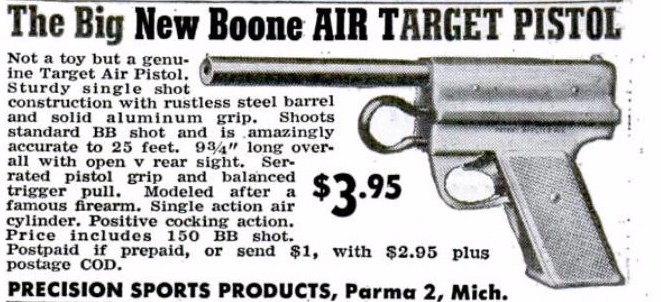 1871.HM Quackenbush advertises his pistol patent in "Scientific American". The grand-daddy of all pop-out airguns!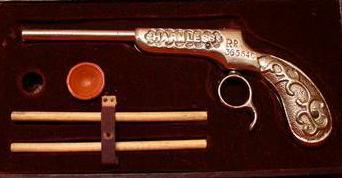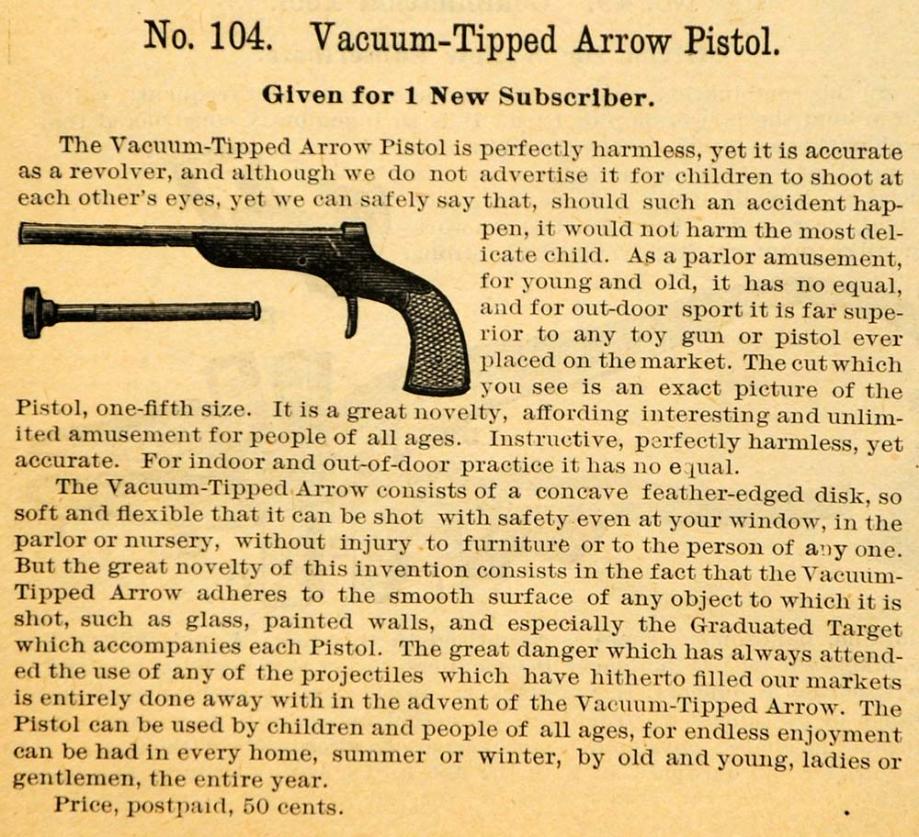 1949 Radio & Hobbies advert(Levenson's,Pitt St.,Sydney).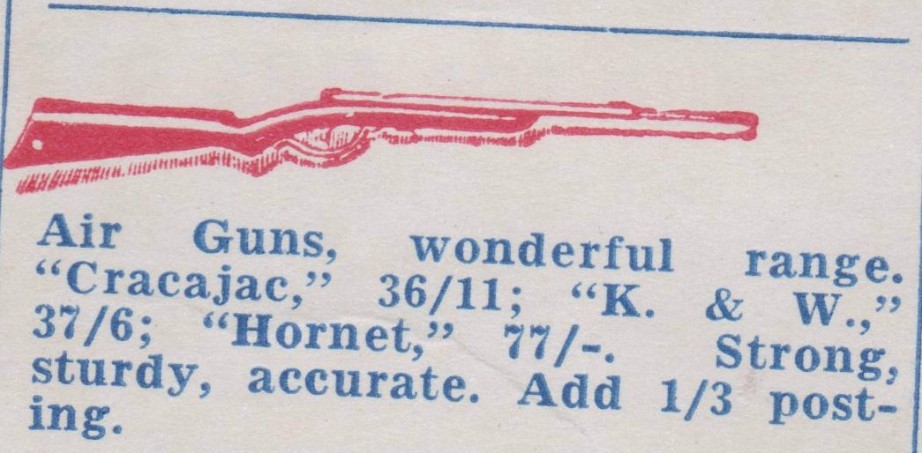 Airgun pages from "America's Great Gun House Catalogue-1954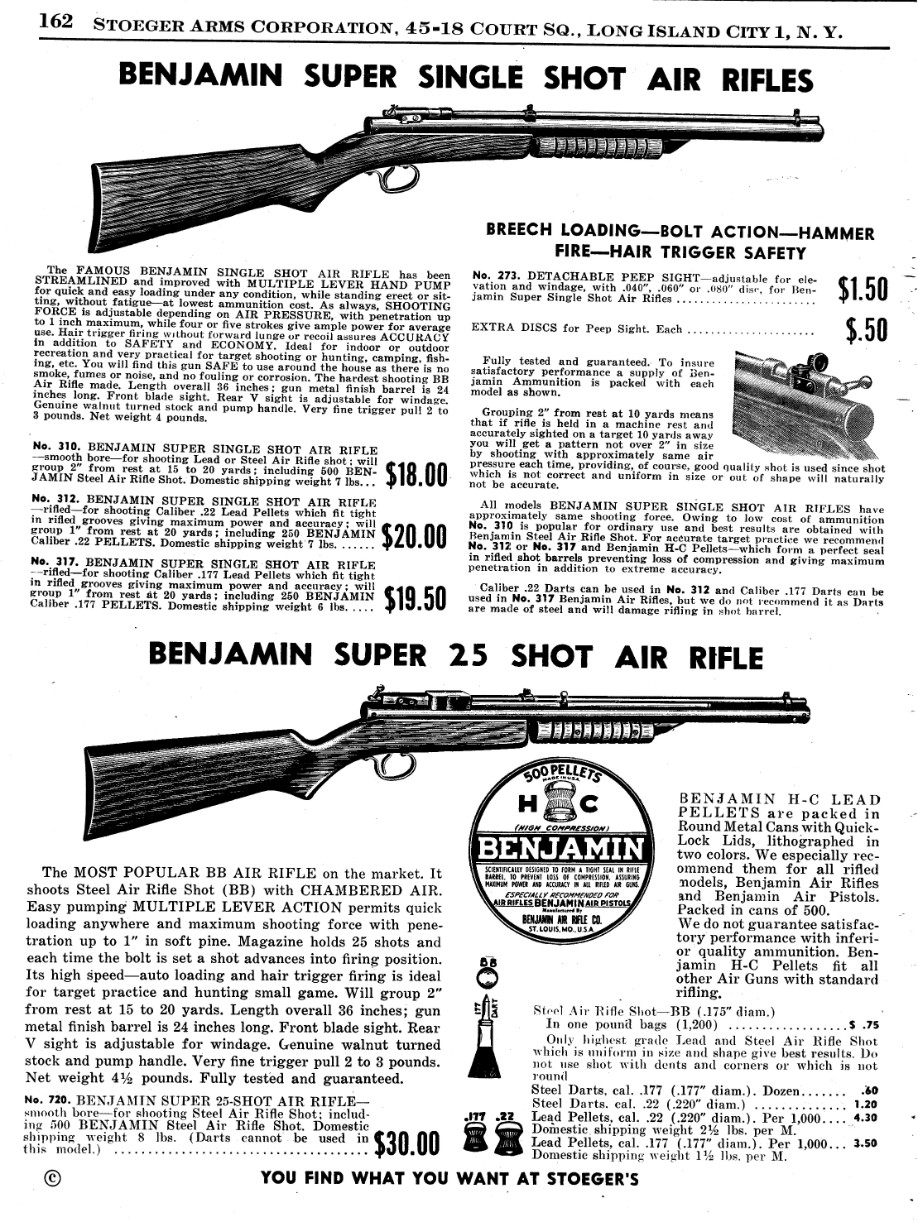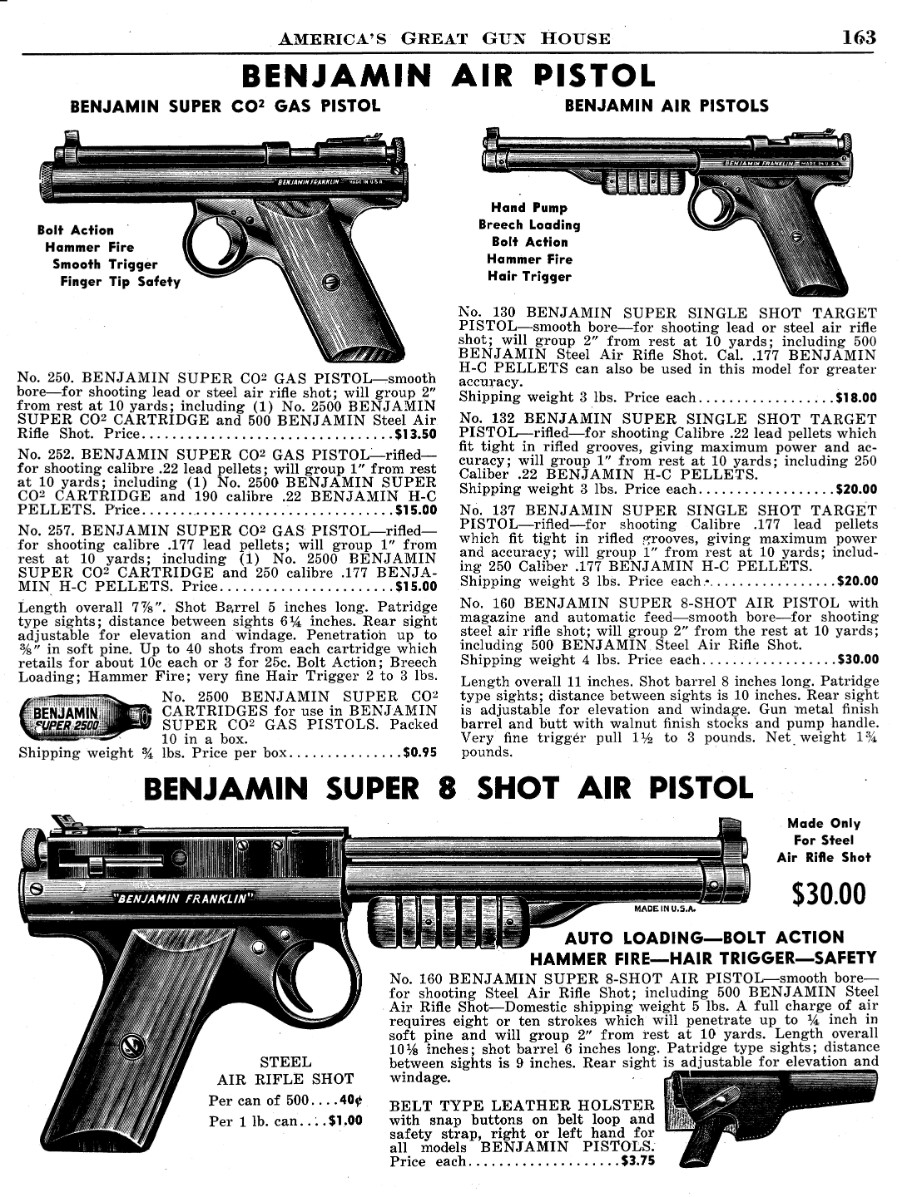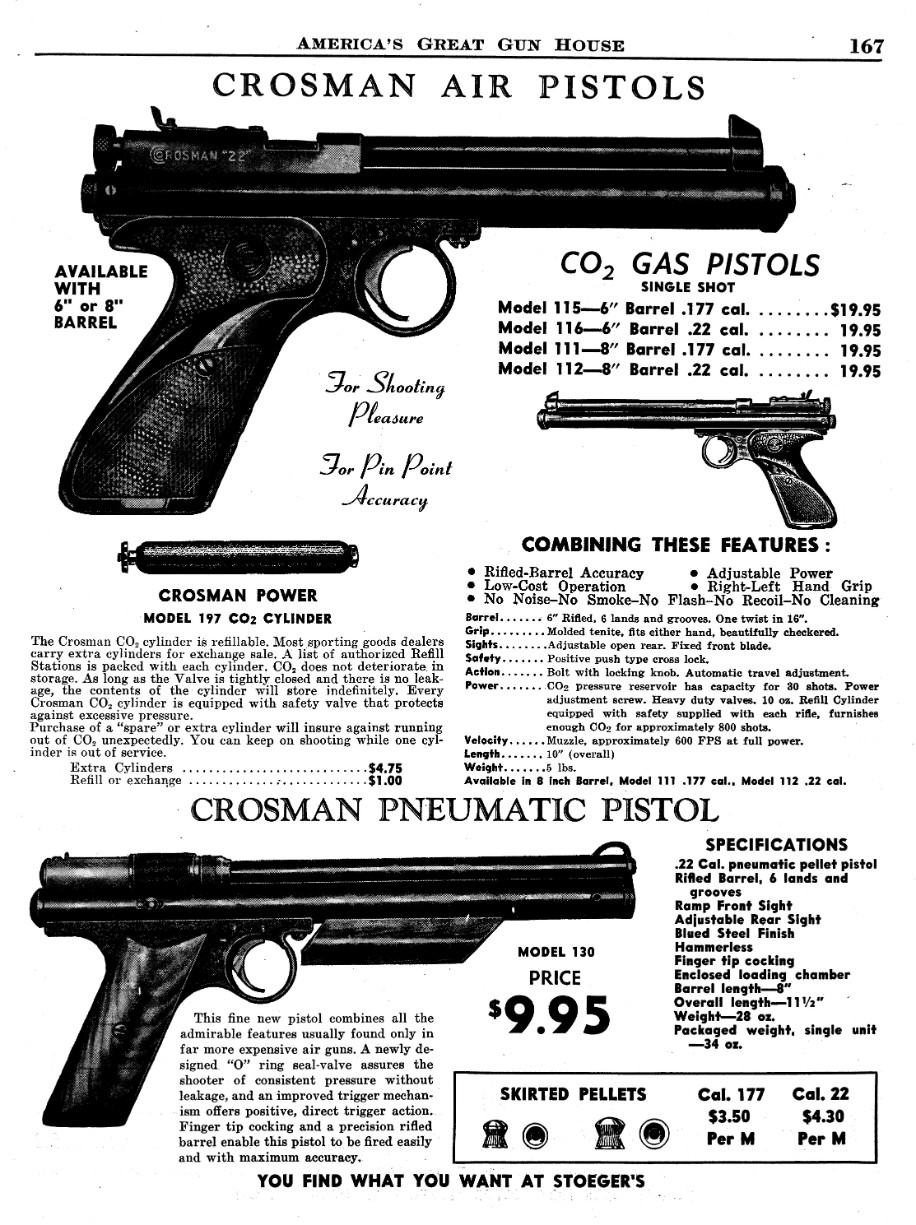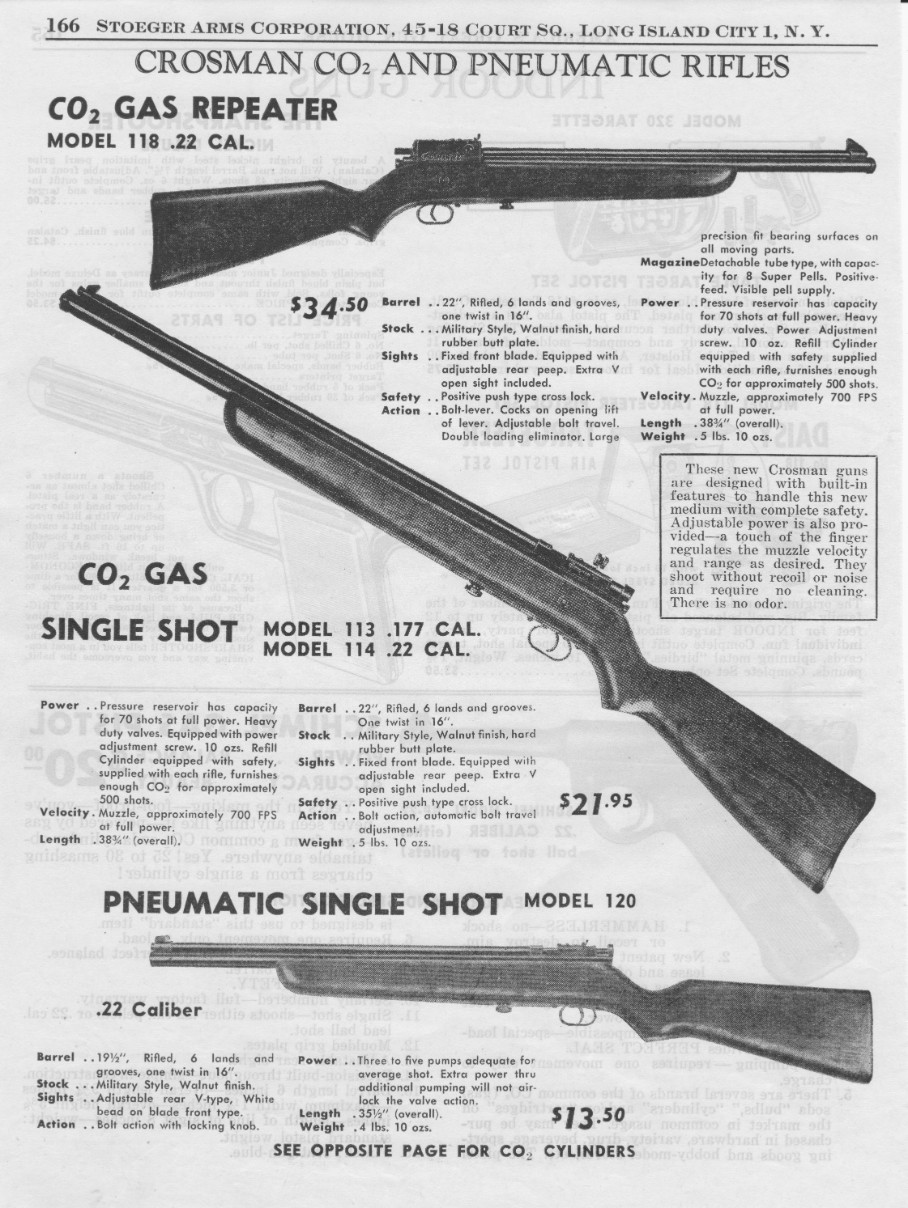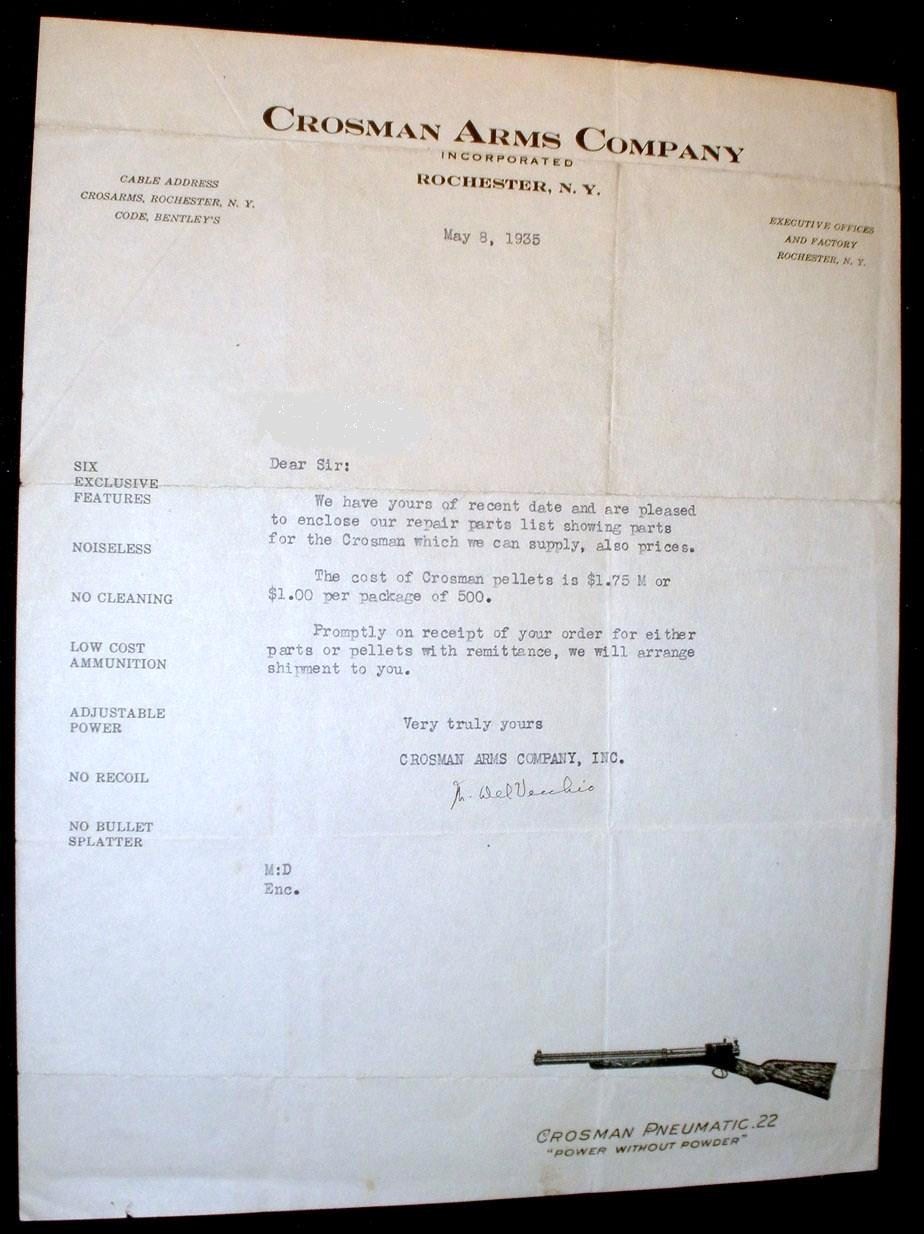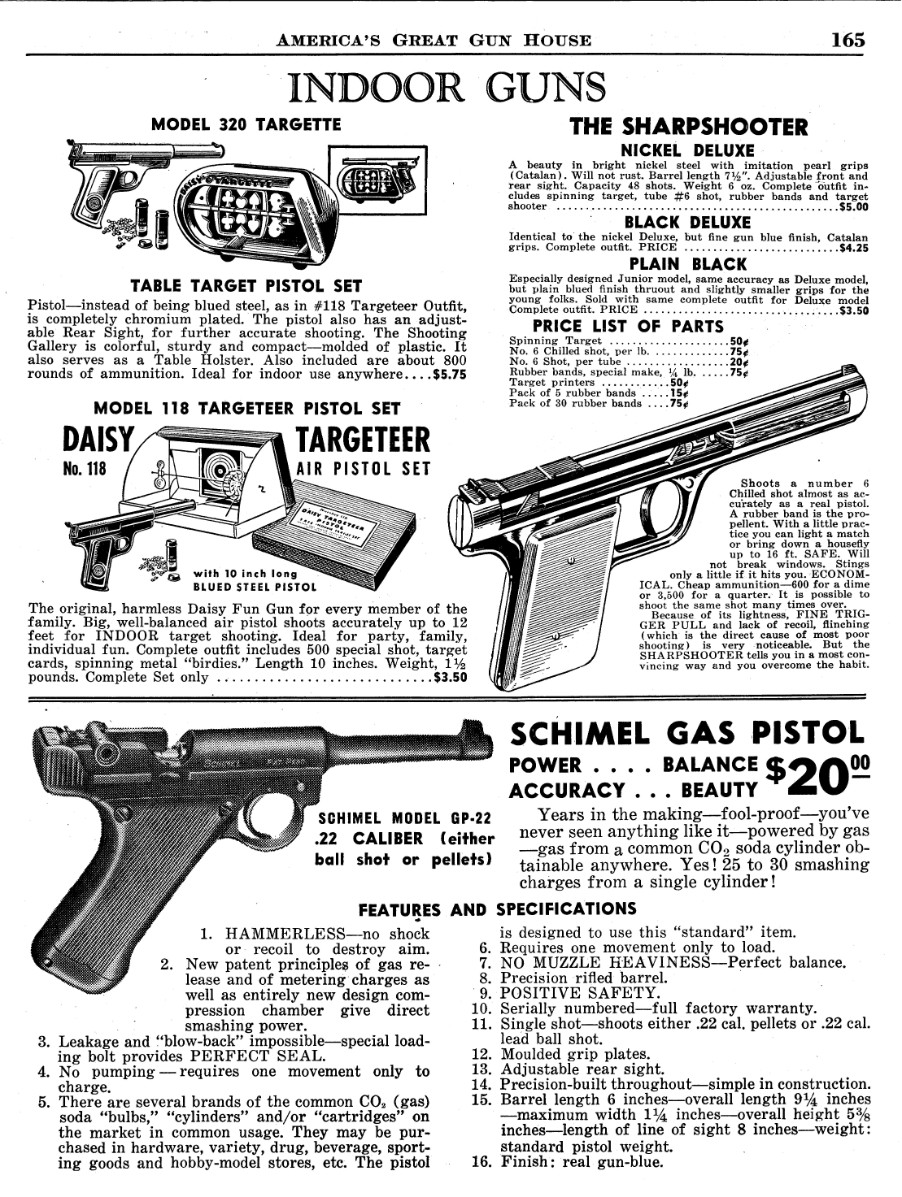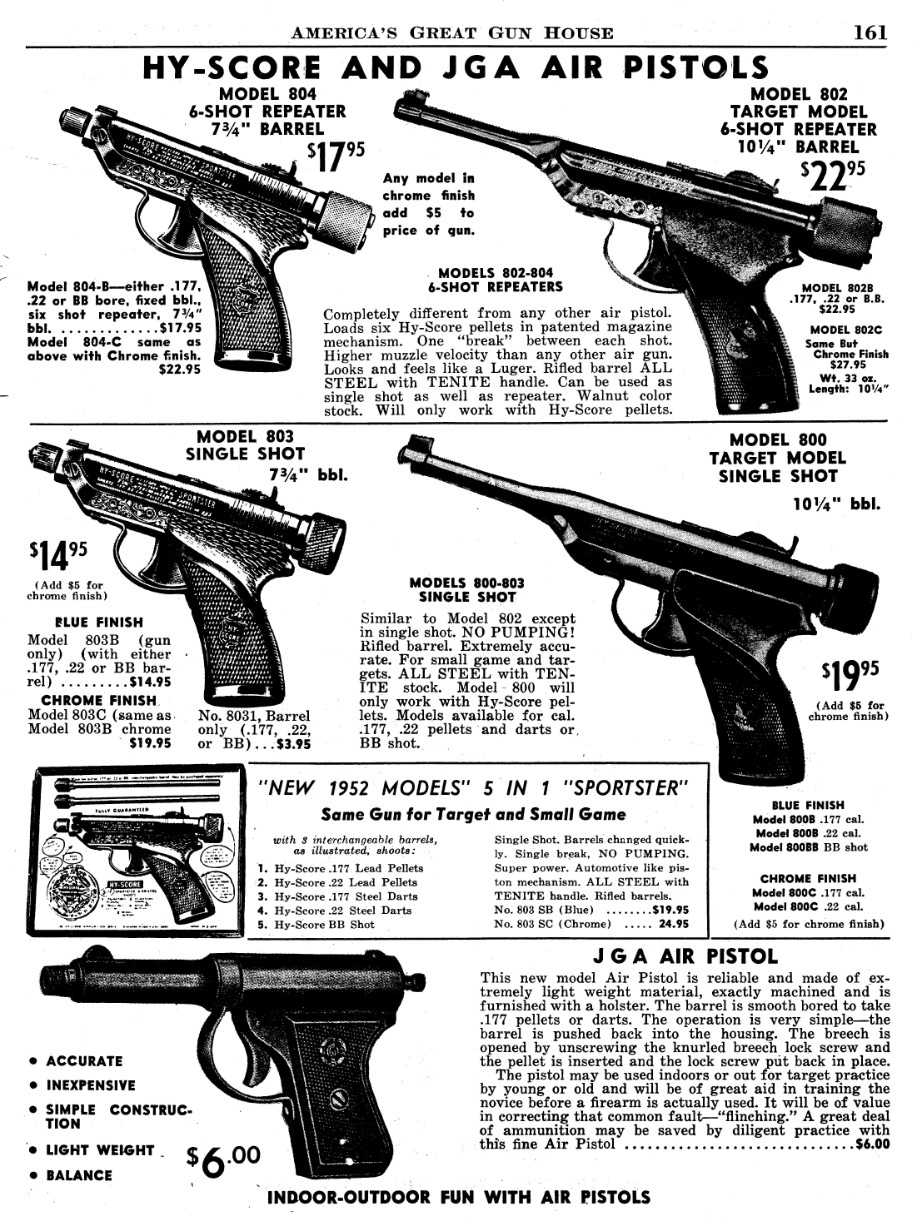 1950 Mail Order Catalogue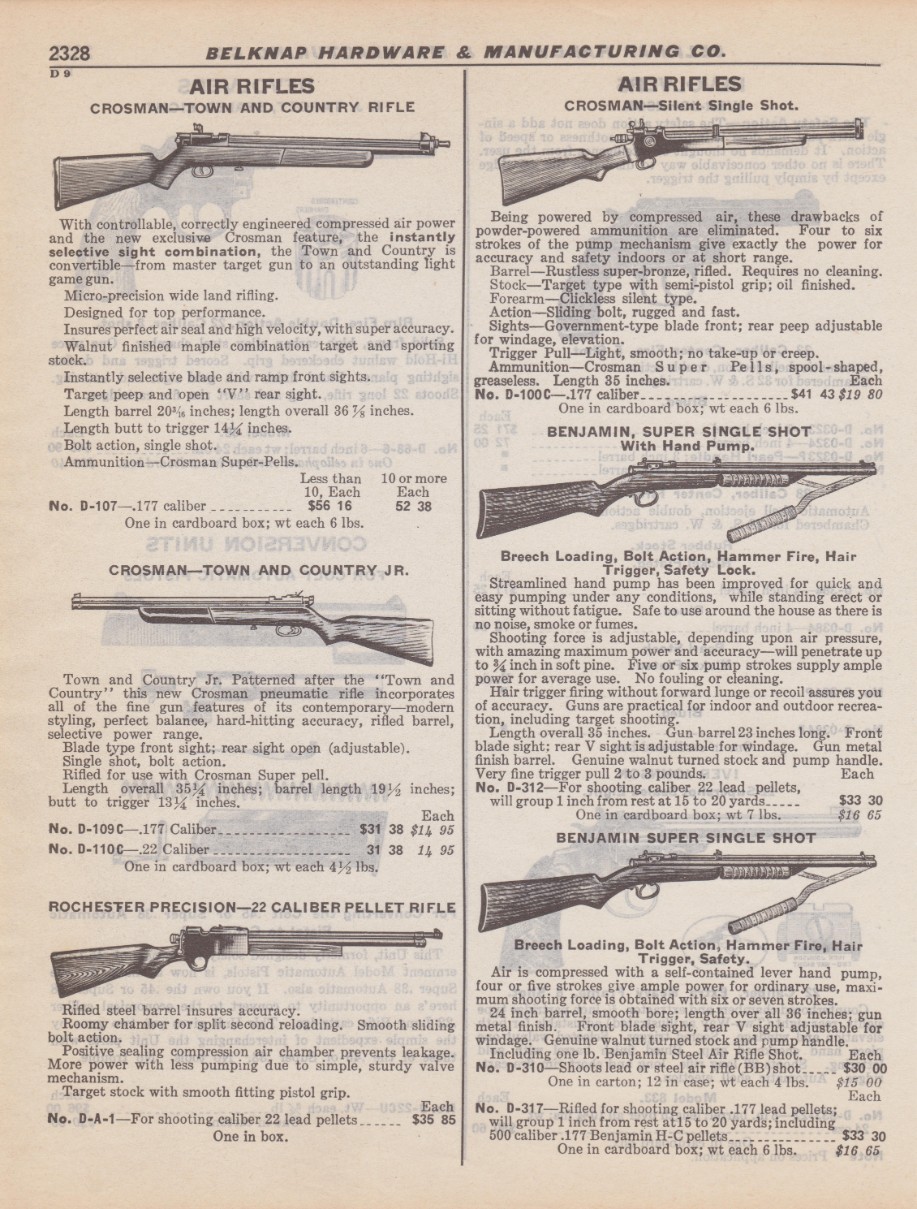 Martin Arms corp. 1955 The gun that never was?
Advert from,The Airgun Letter/Bob Spielvogel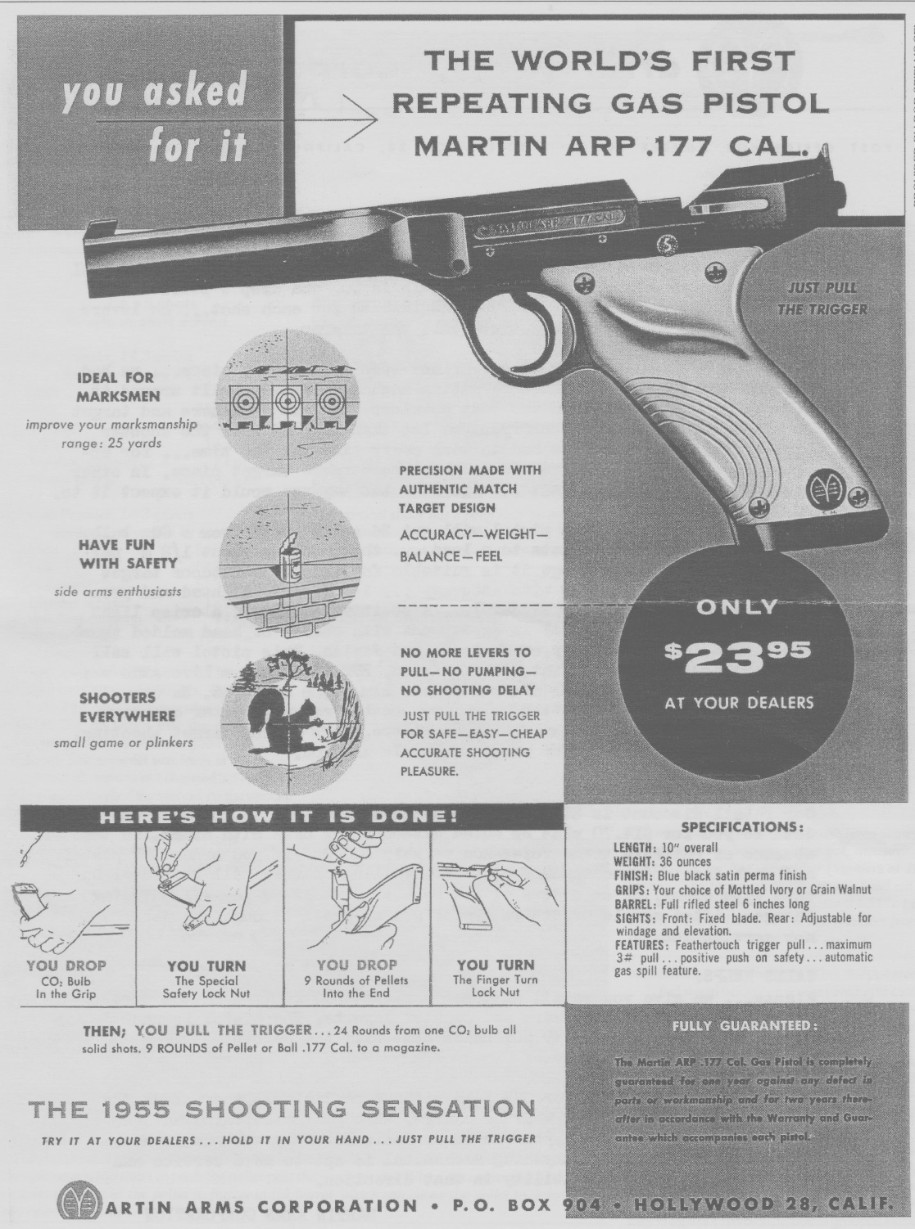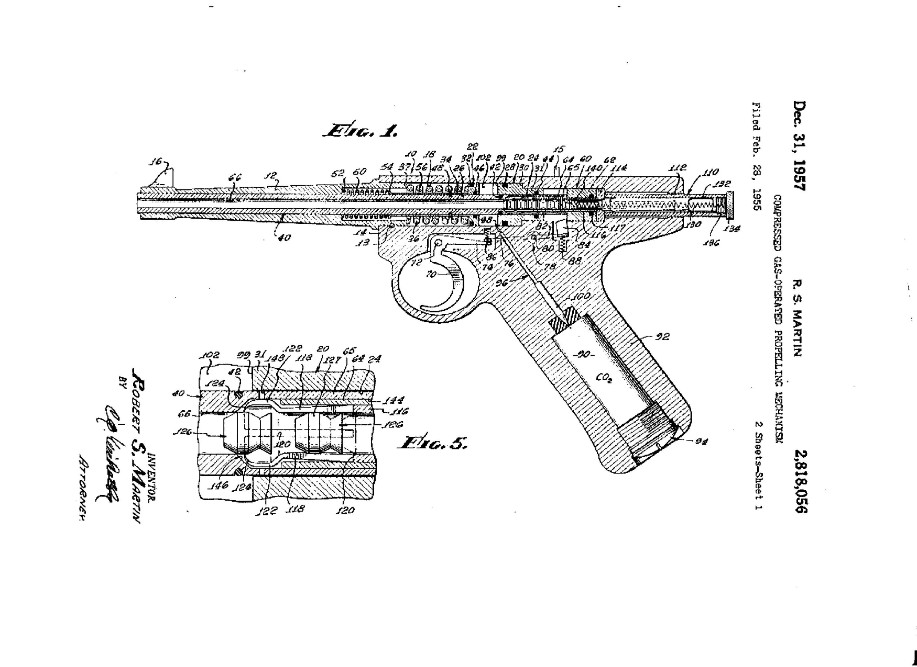 1957 McCarthy's Gun Shop(Dunedin) catalogue #118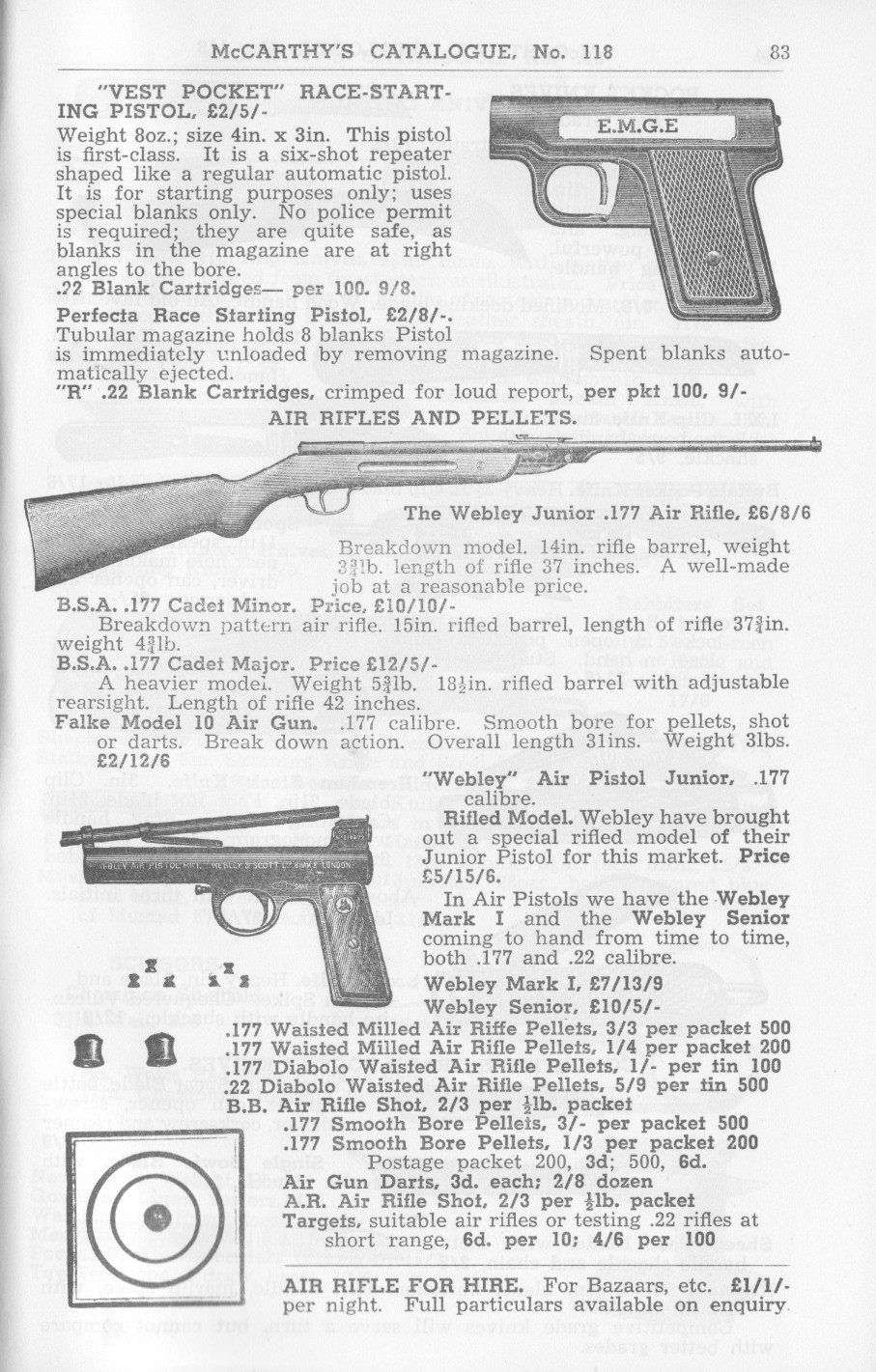 1957 Airgun page from Marlborough Sports Depot catalogue(their 1st one!)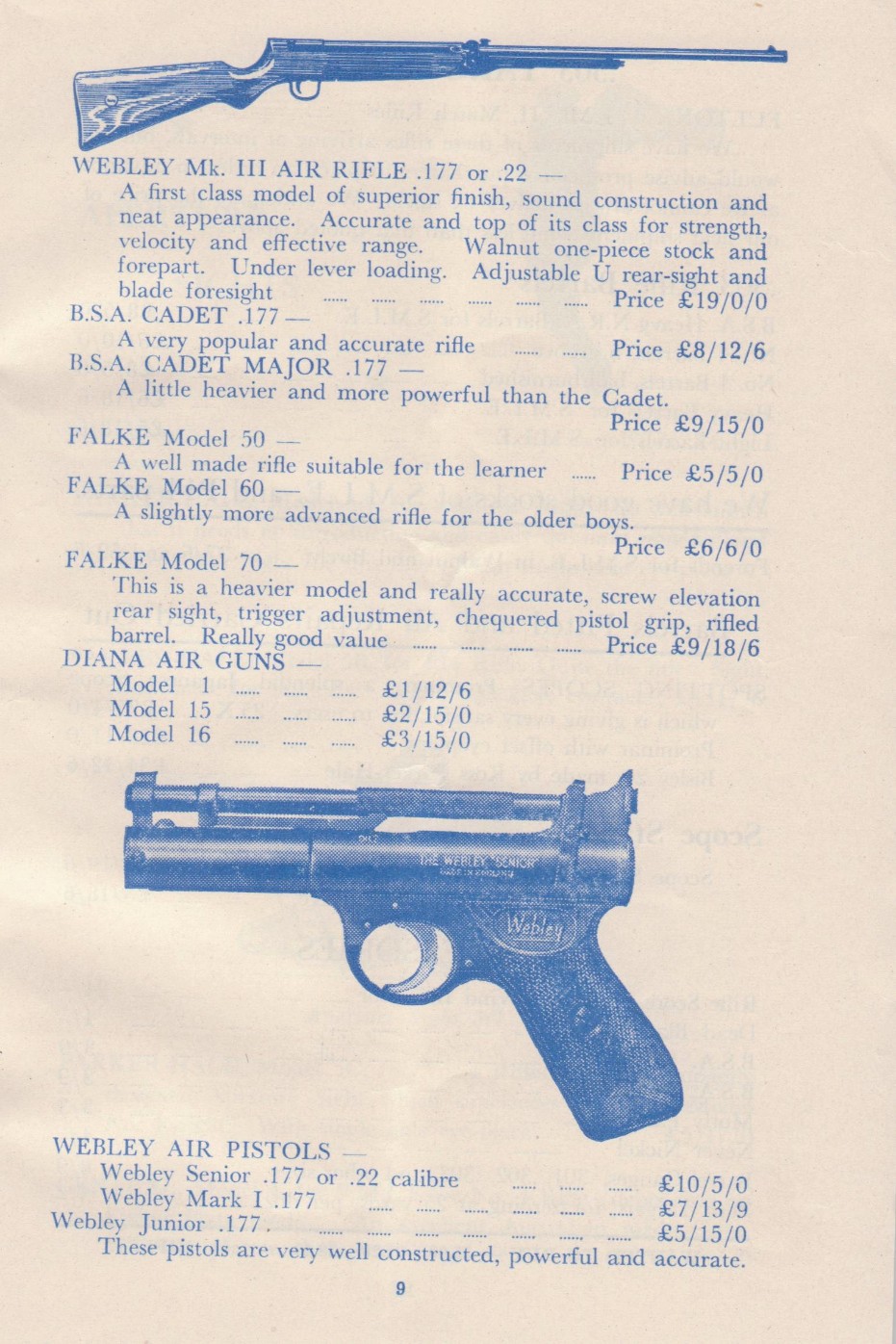 1964 Gammins Sports Depot Ltd (Hamilton) catalogue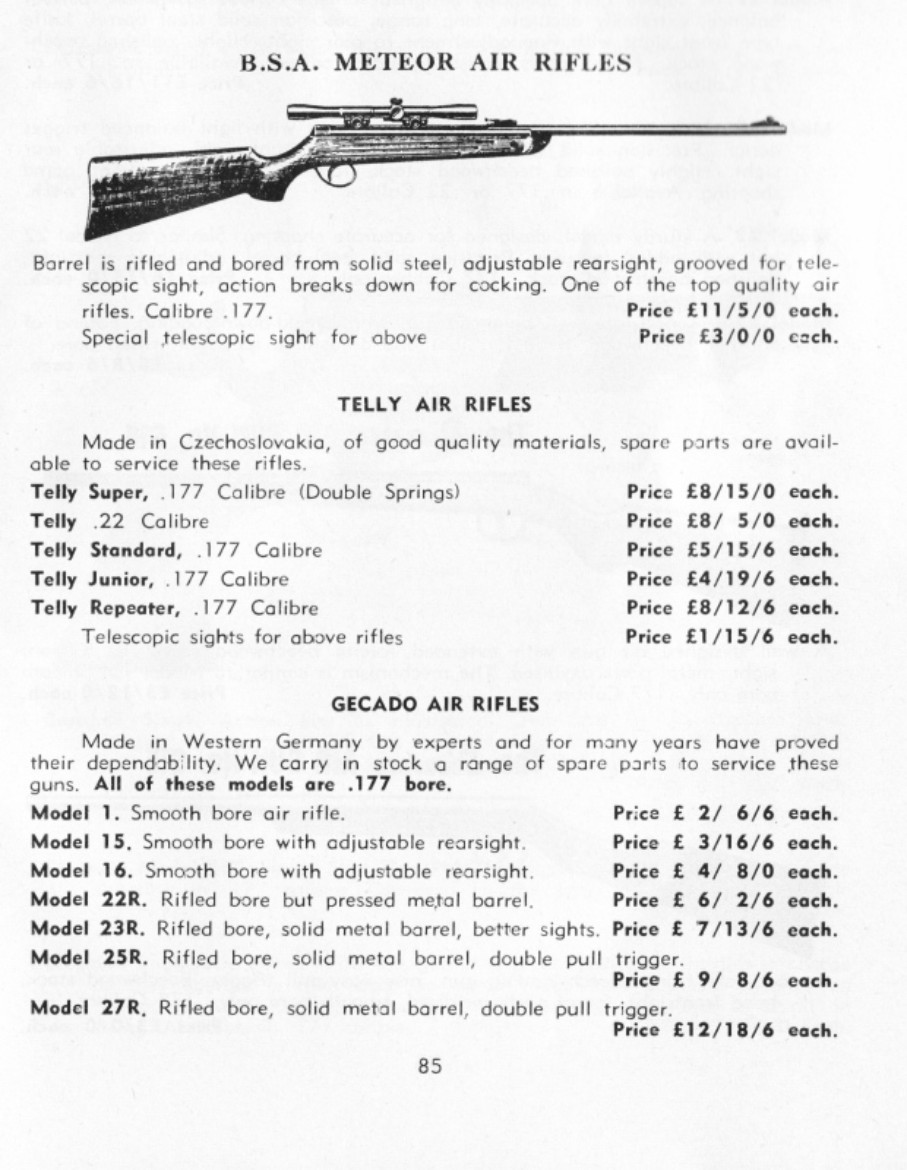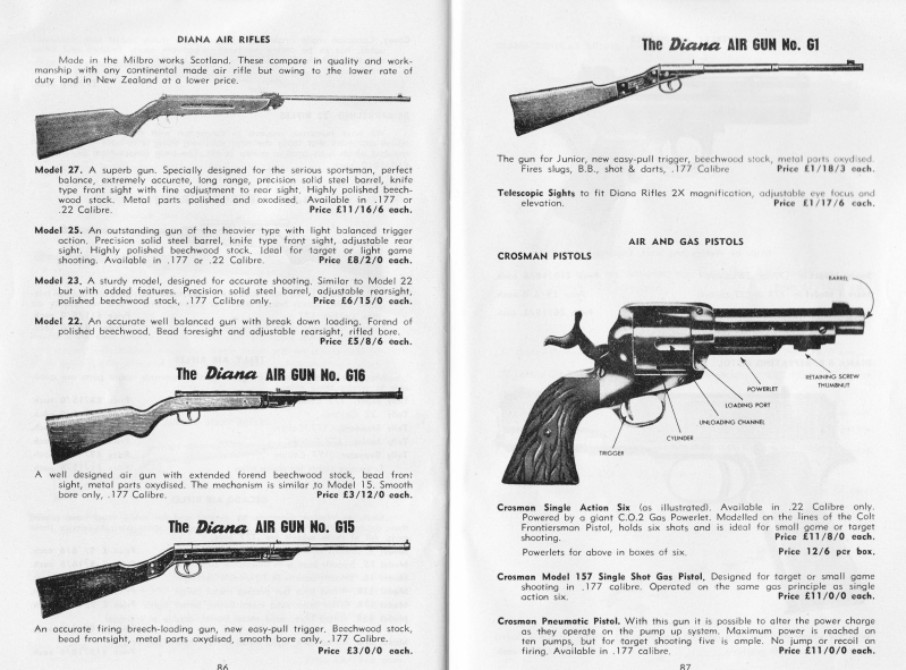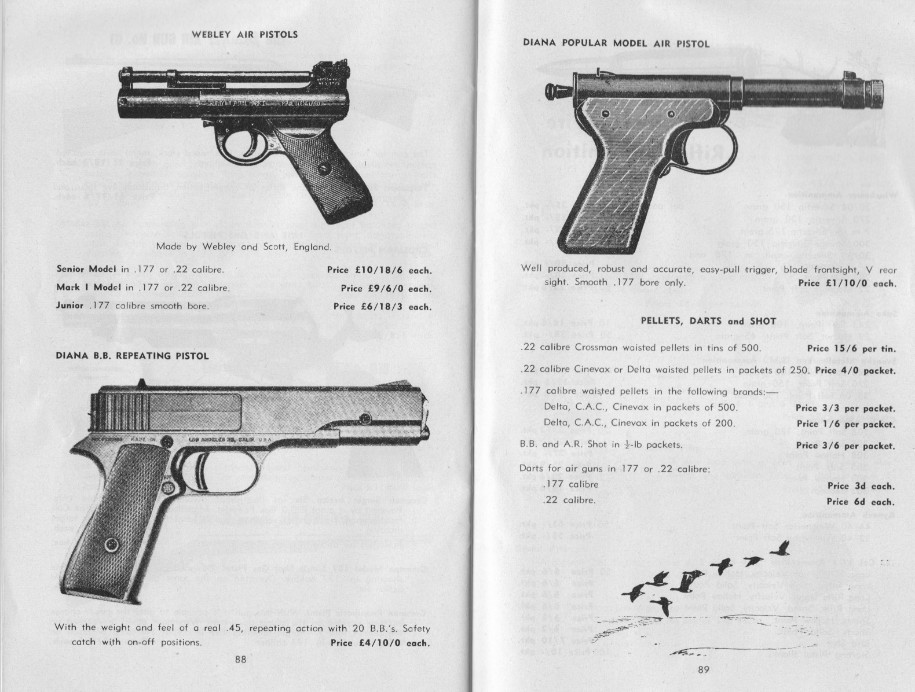 1966 Sportsways Ltd(Auckland) catalogue.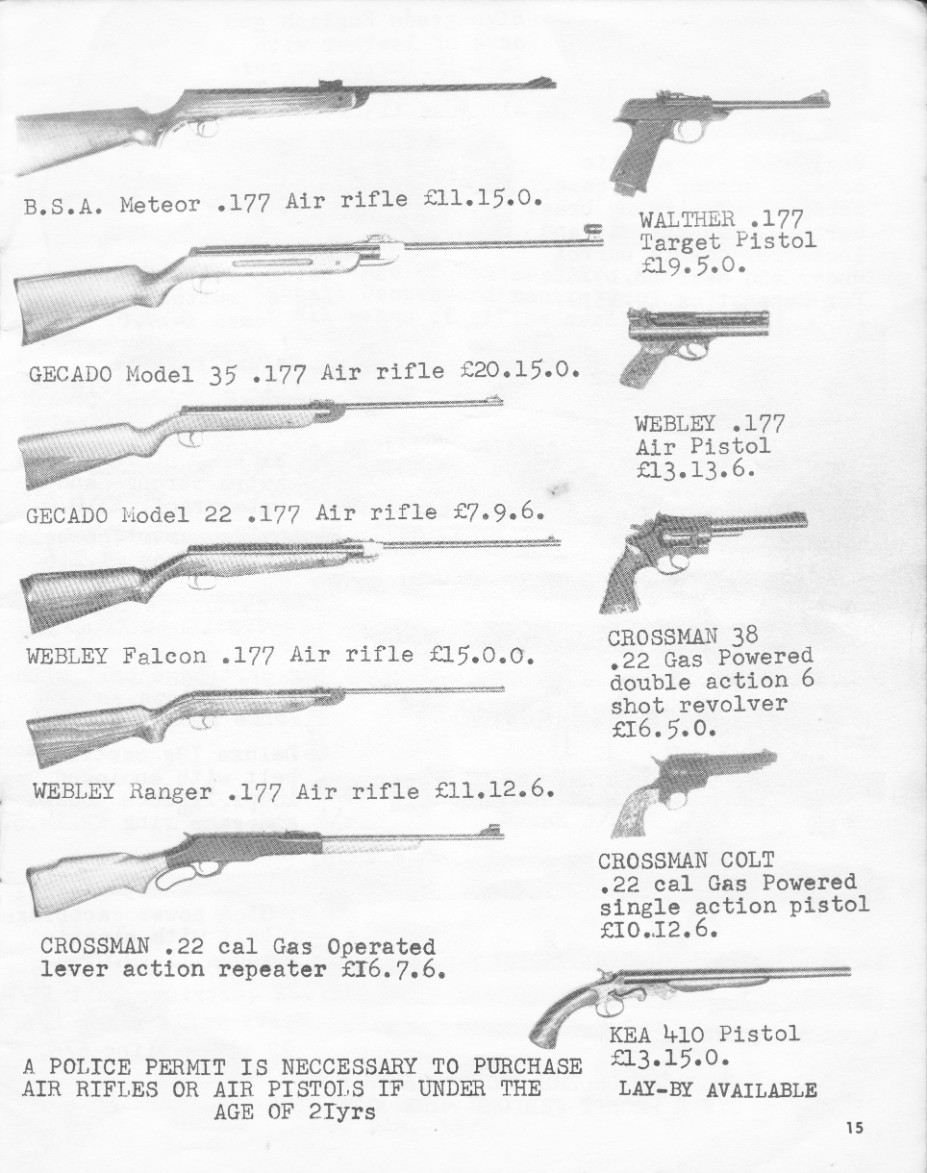 1975 SportswaysLtd(Auckland) catalogue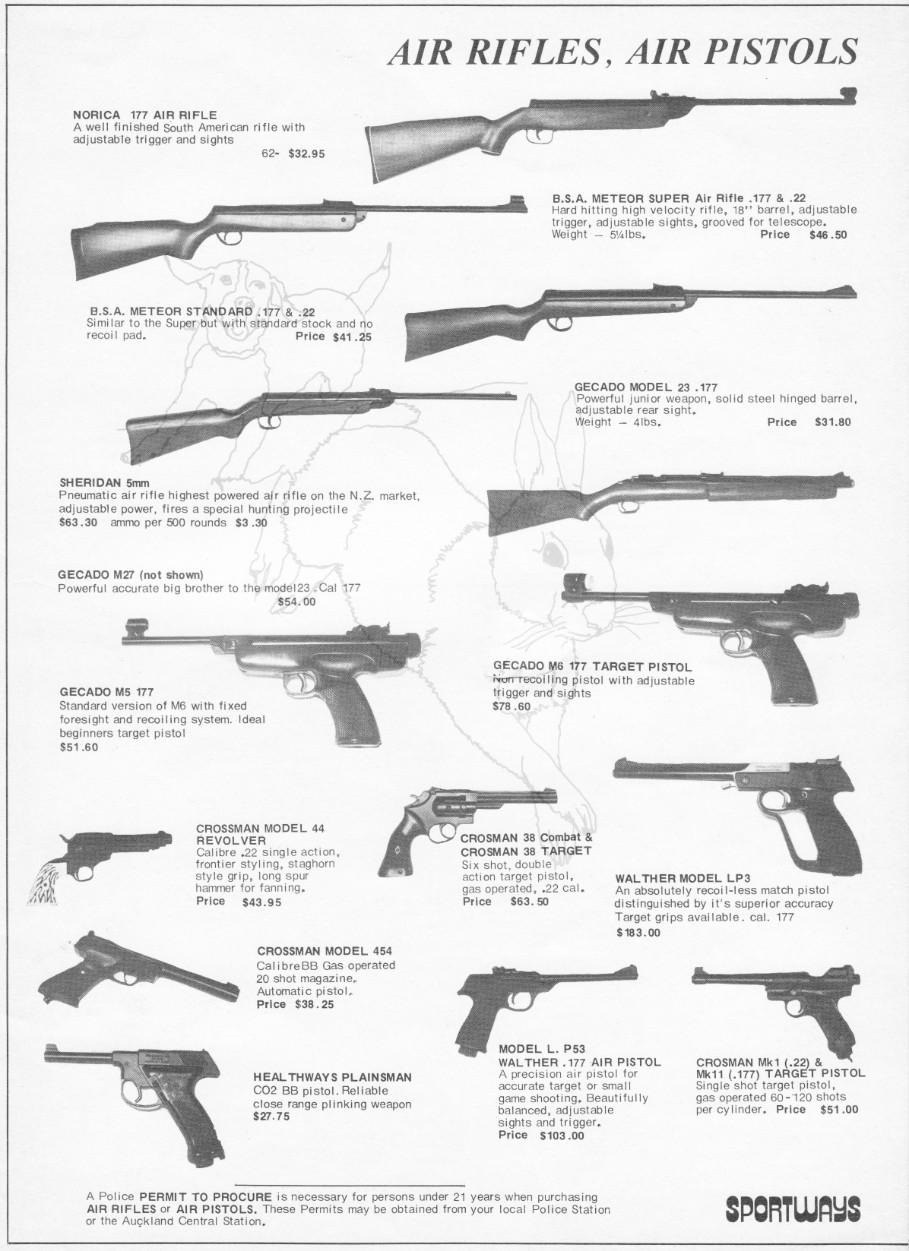 1927 Meccano magazine advert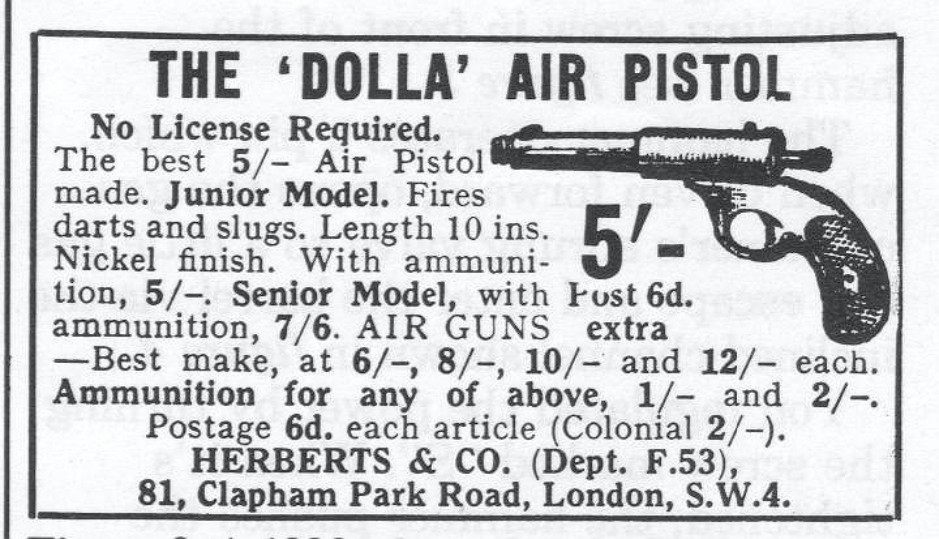 1930 Meccano magazine advert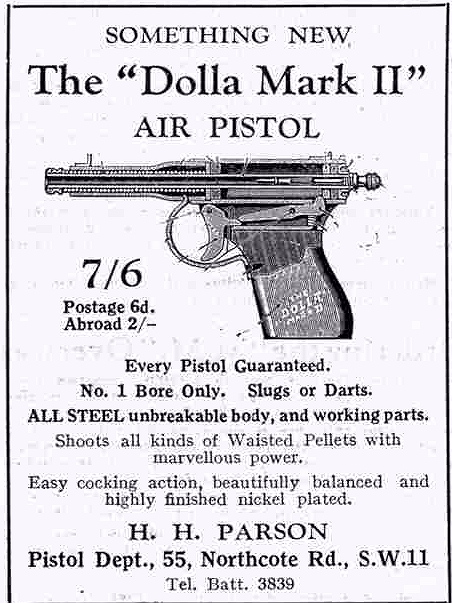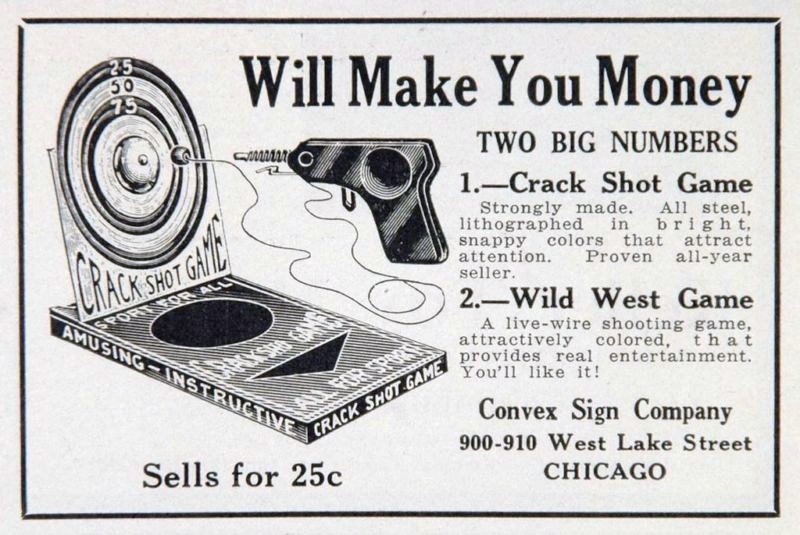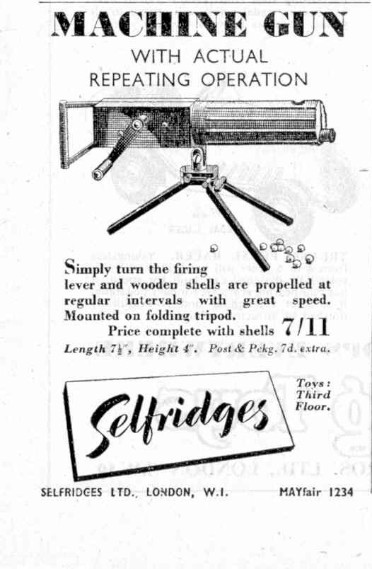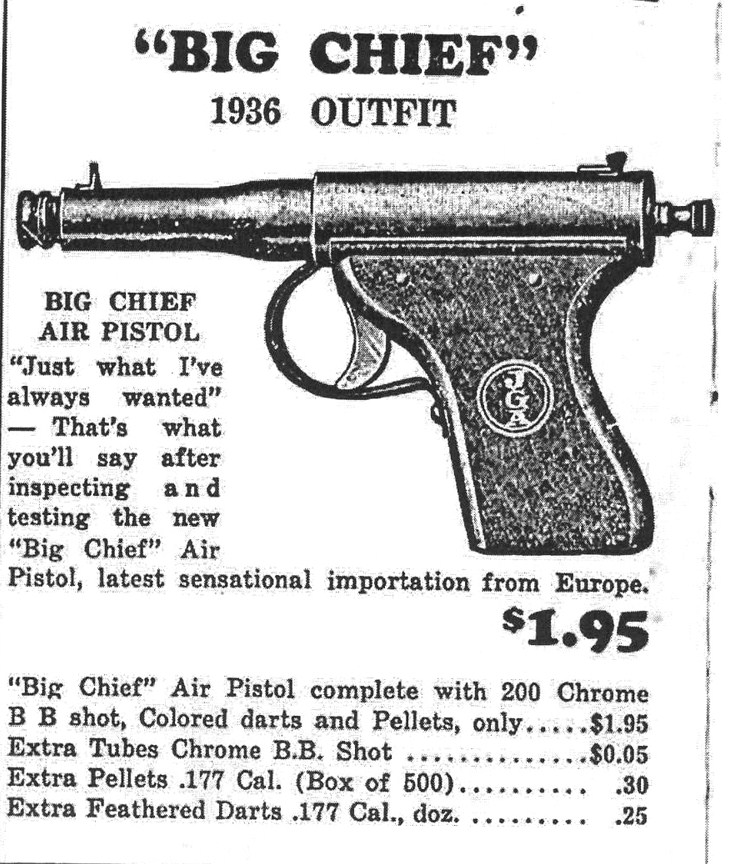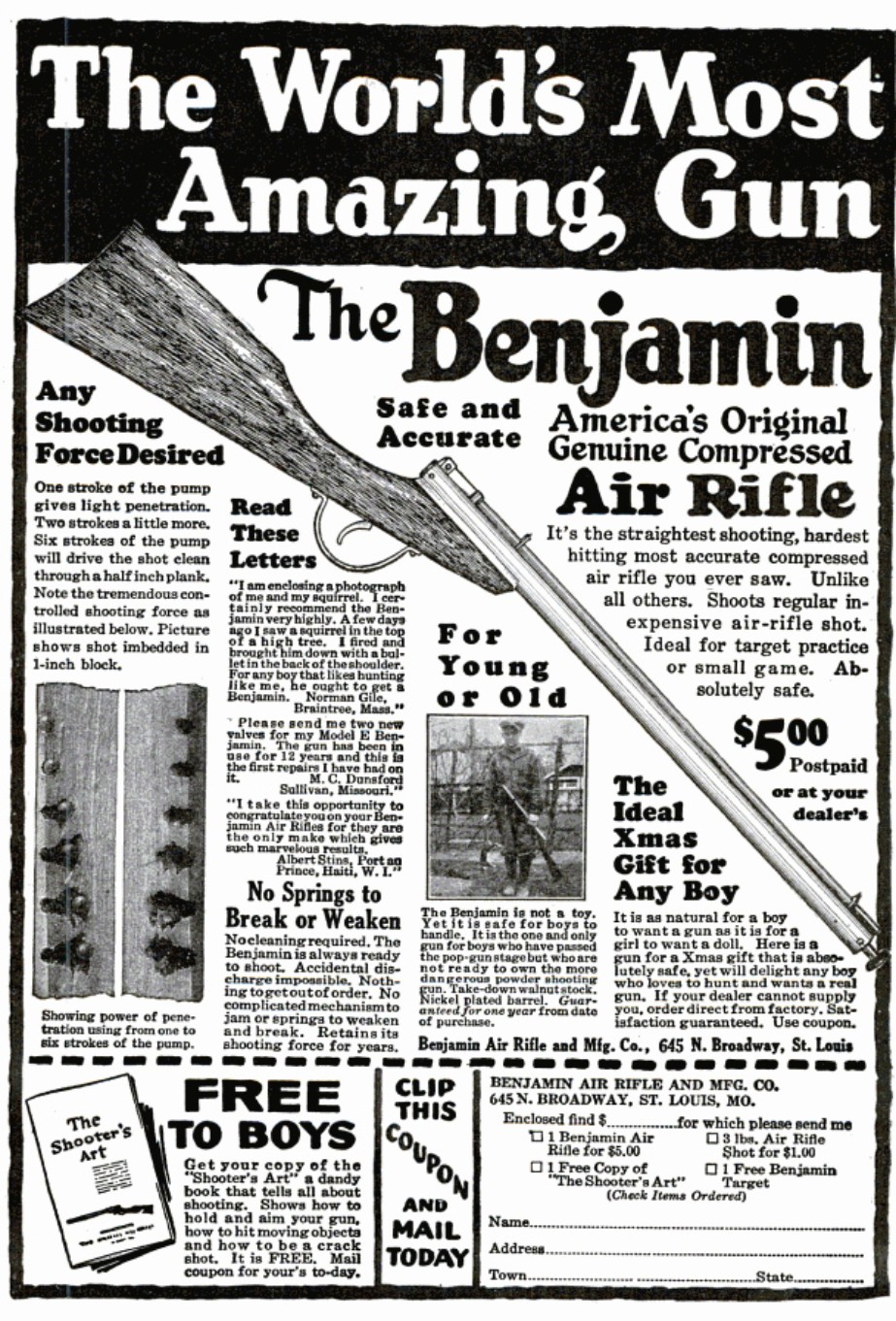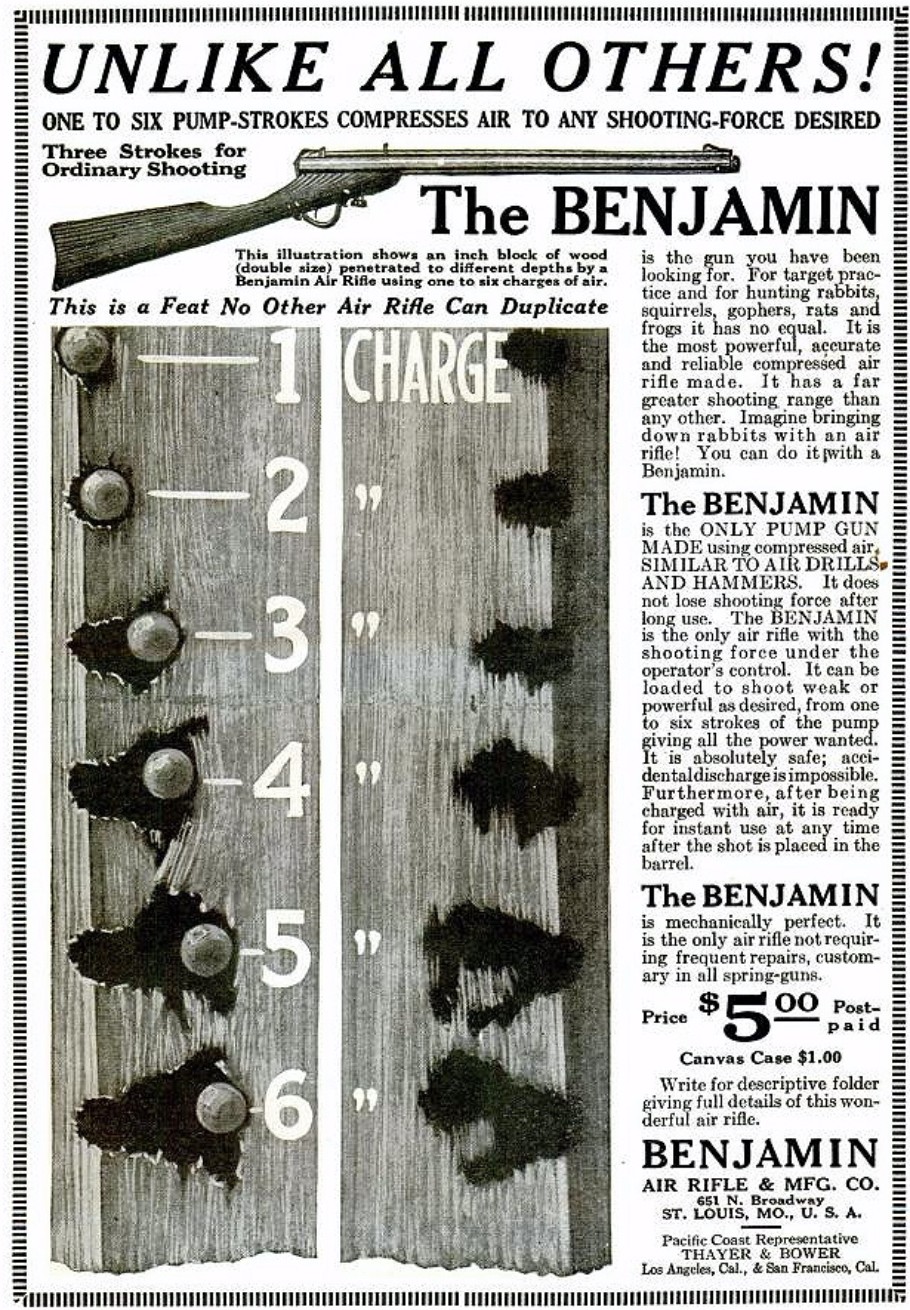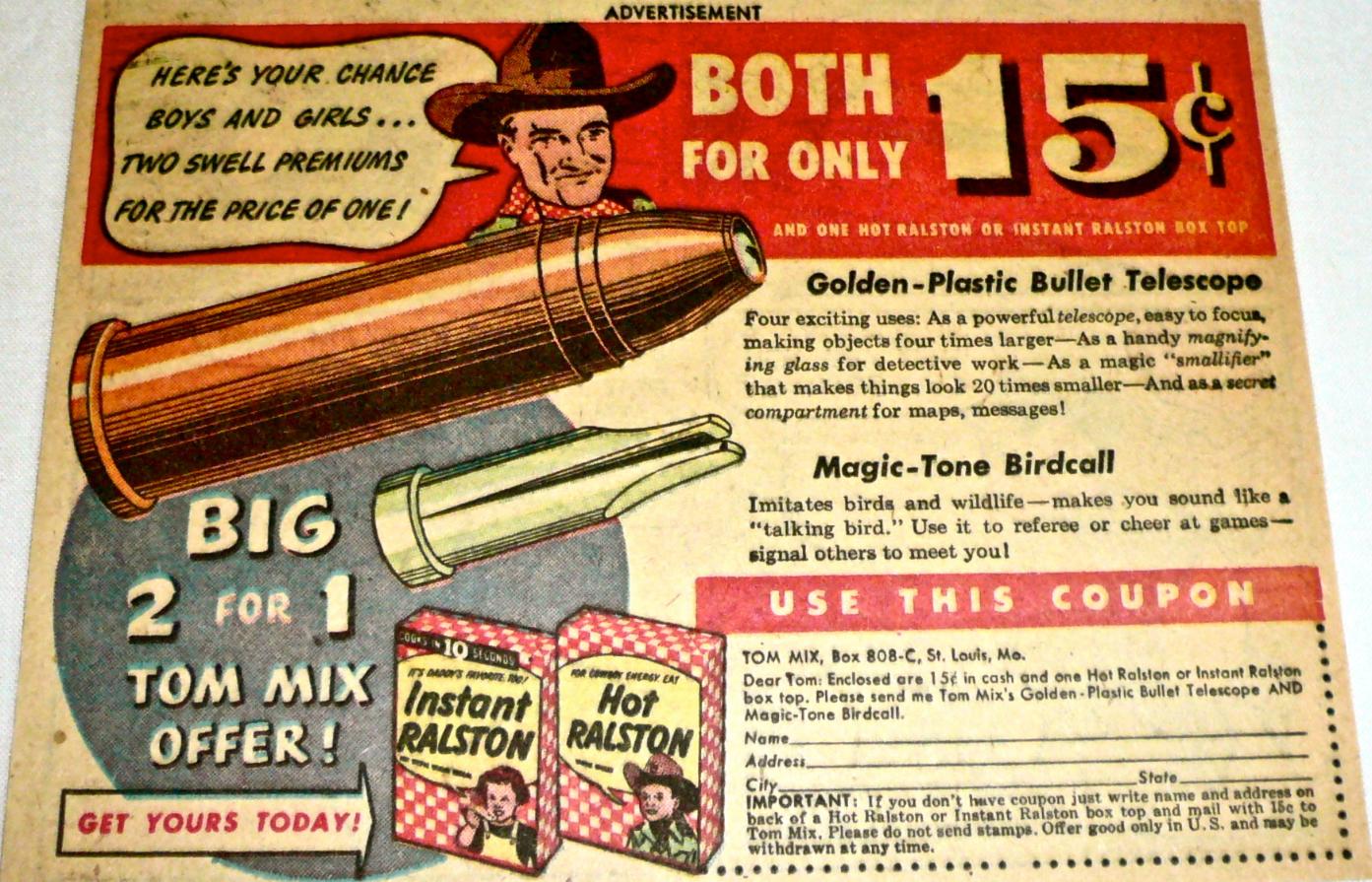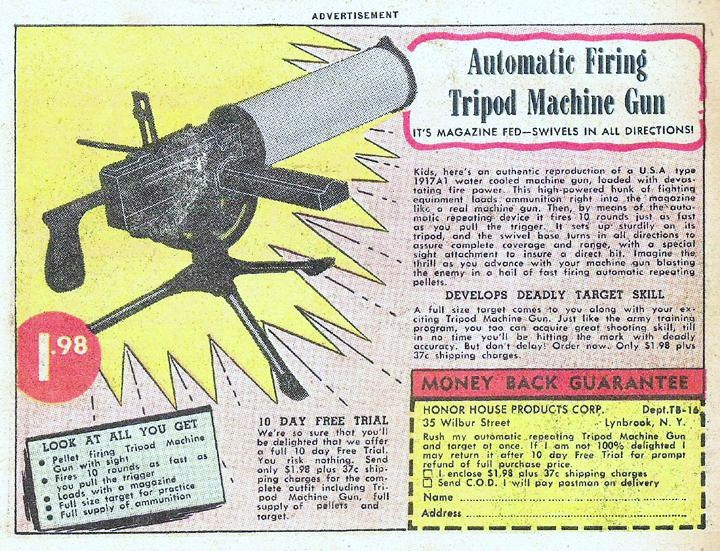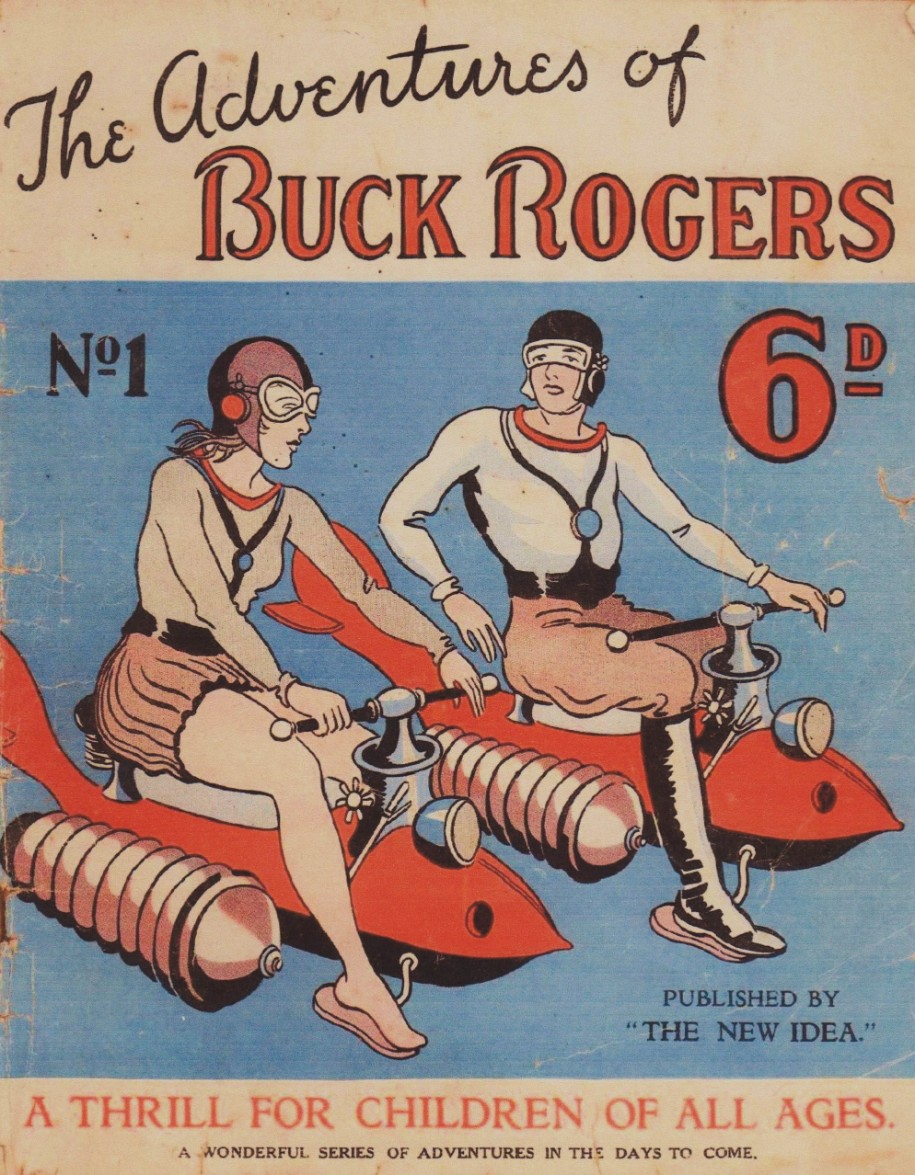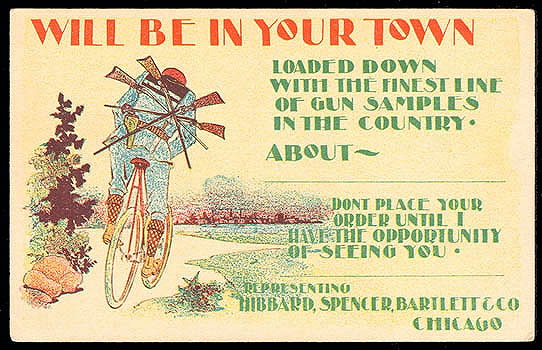 Man-eating water melon! 1890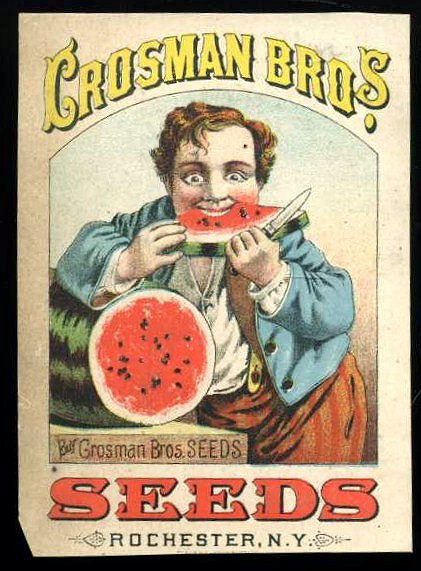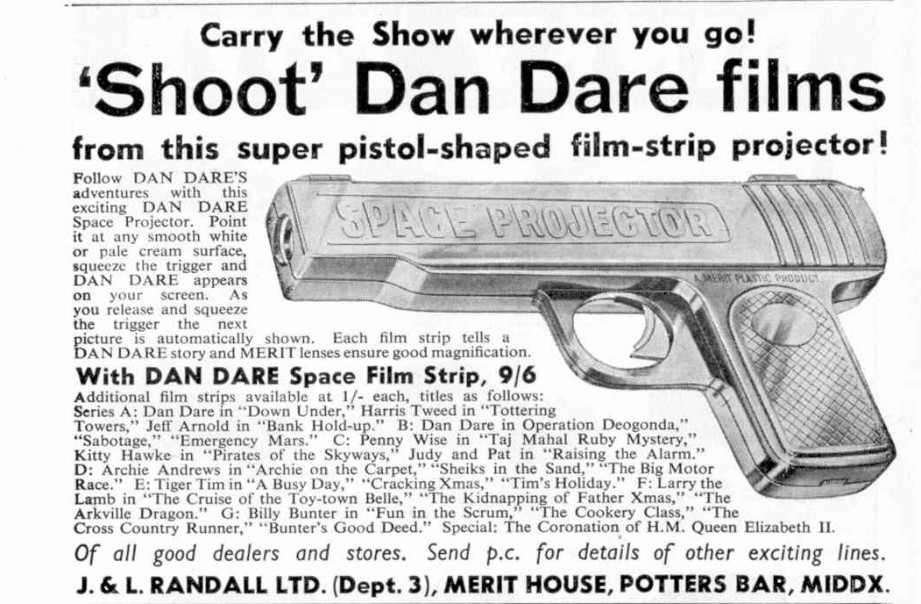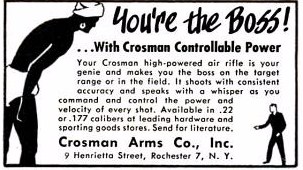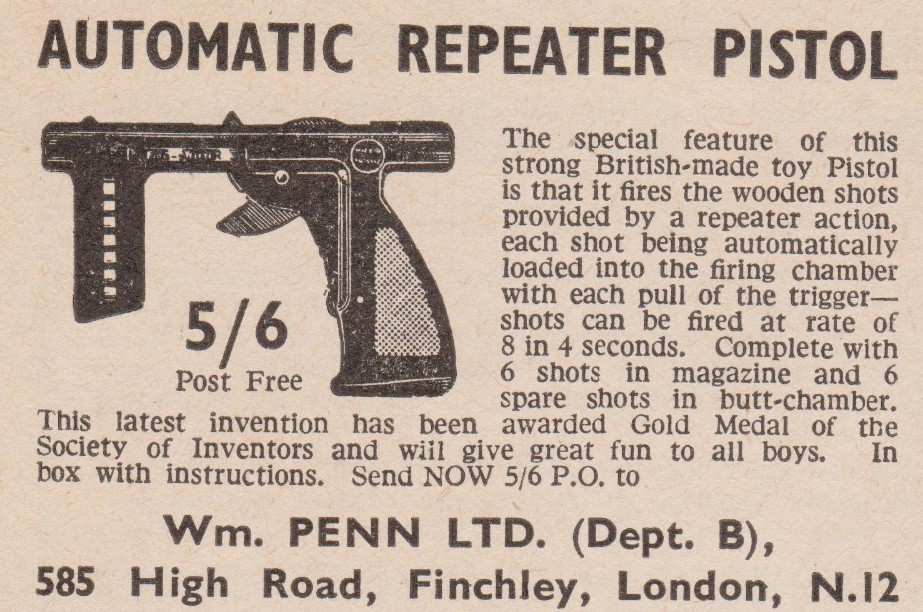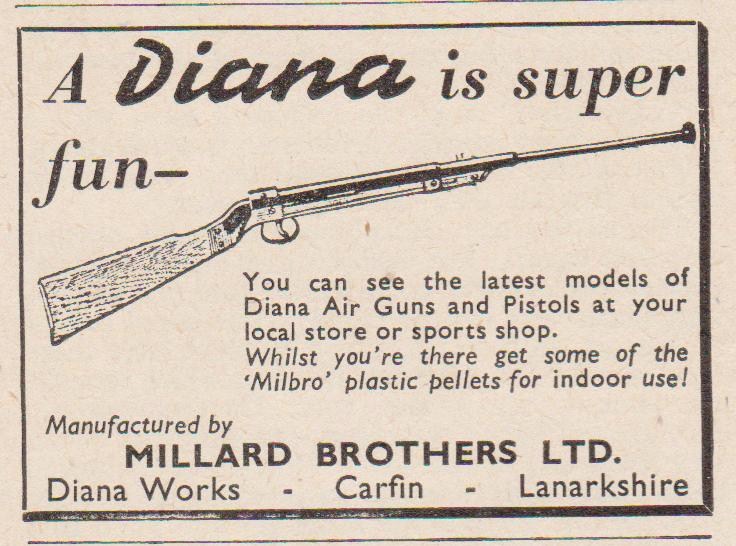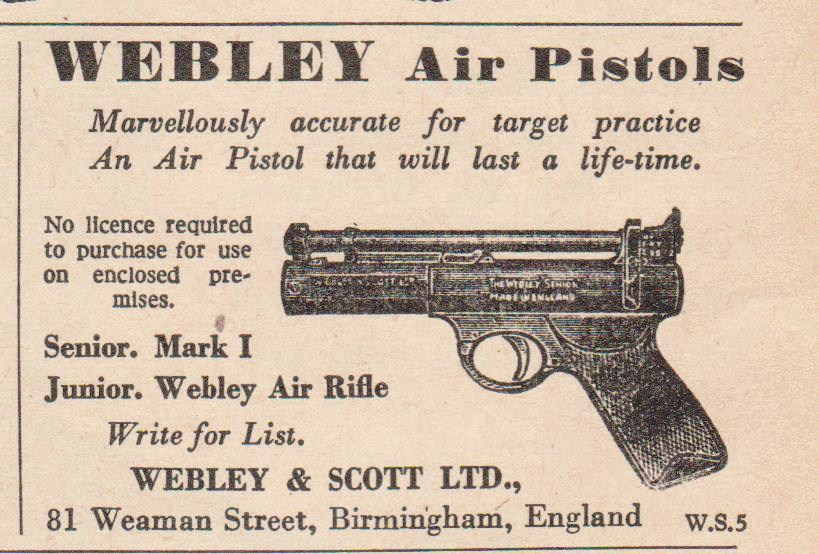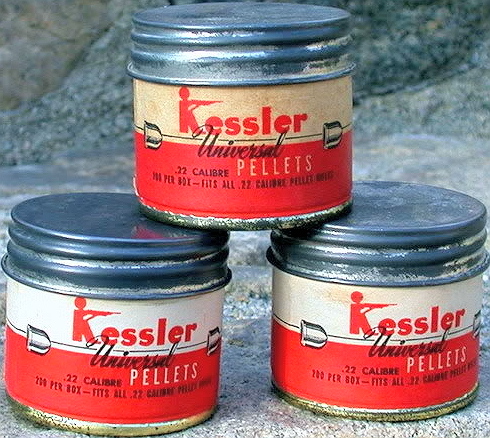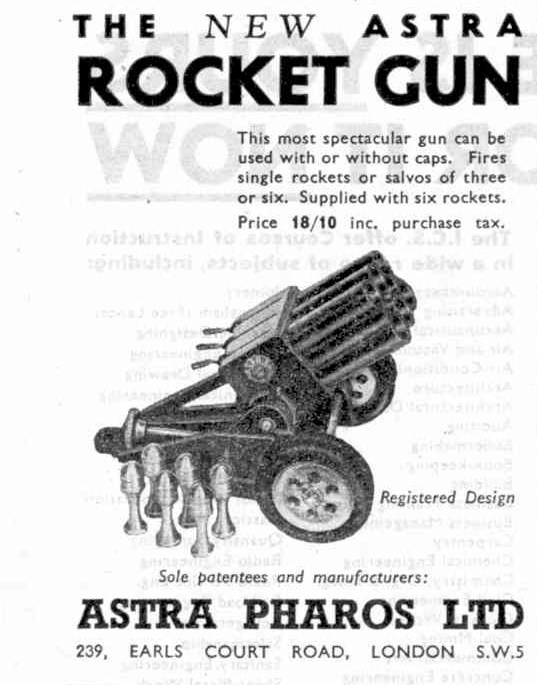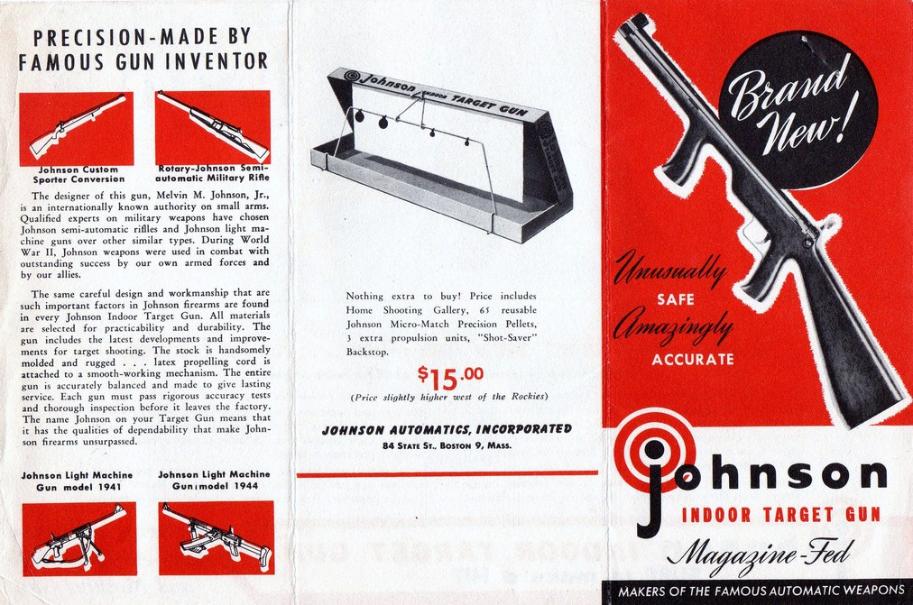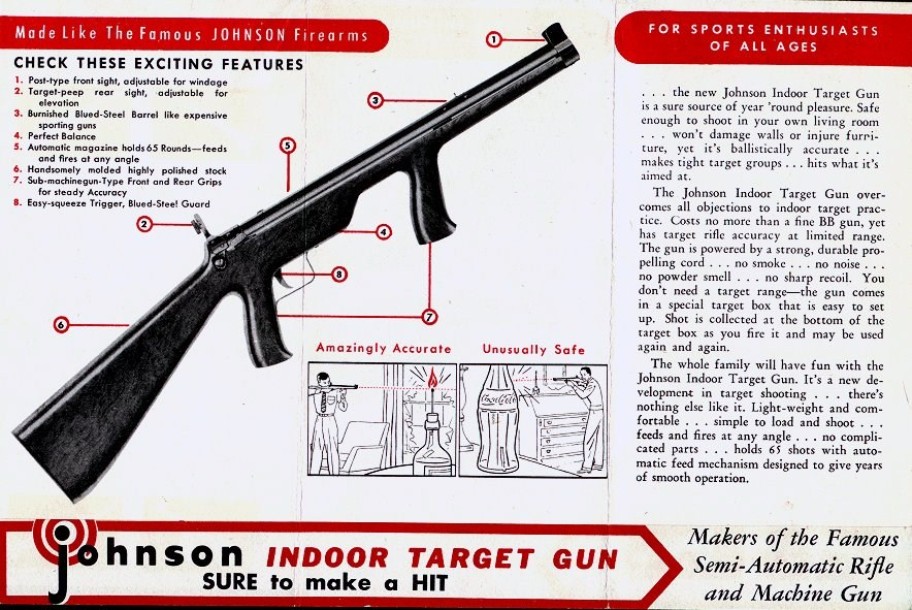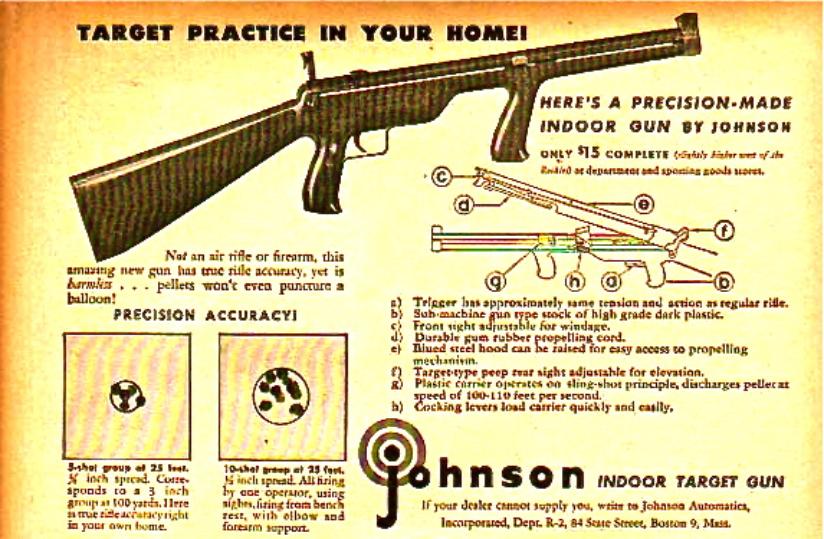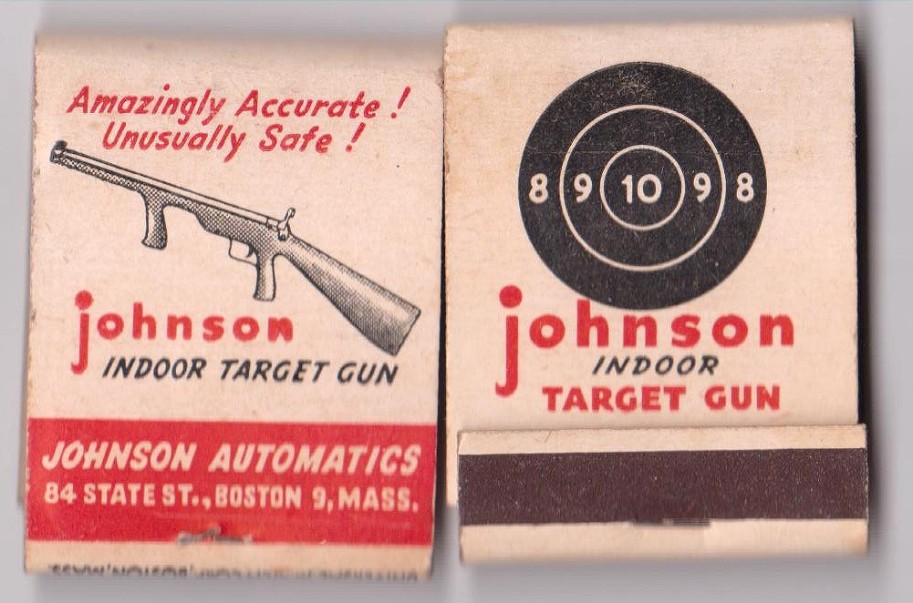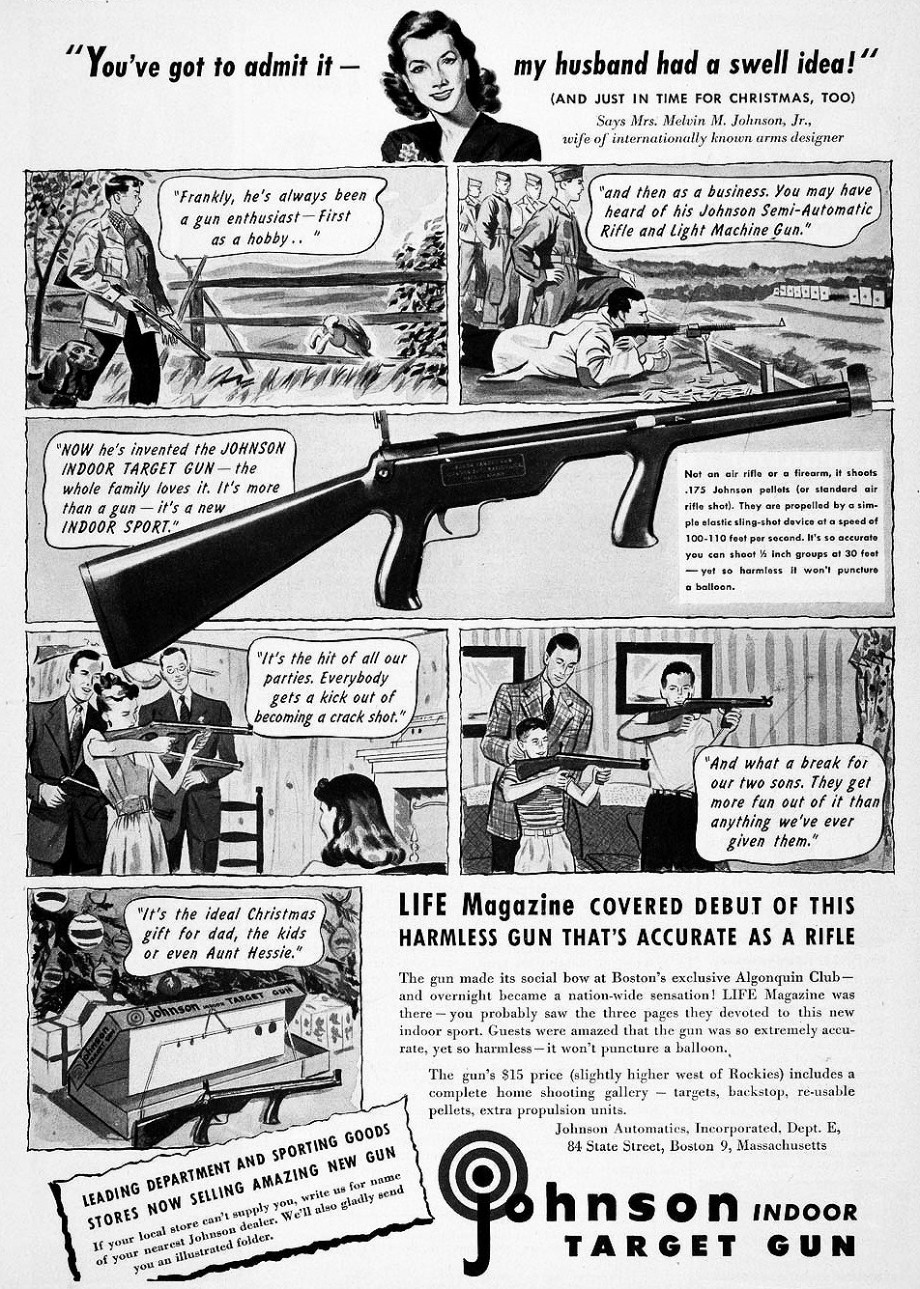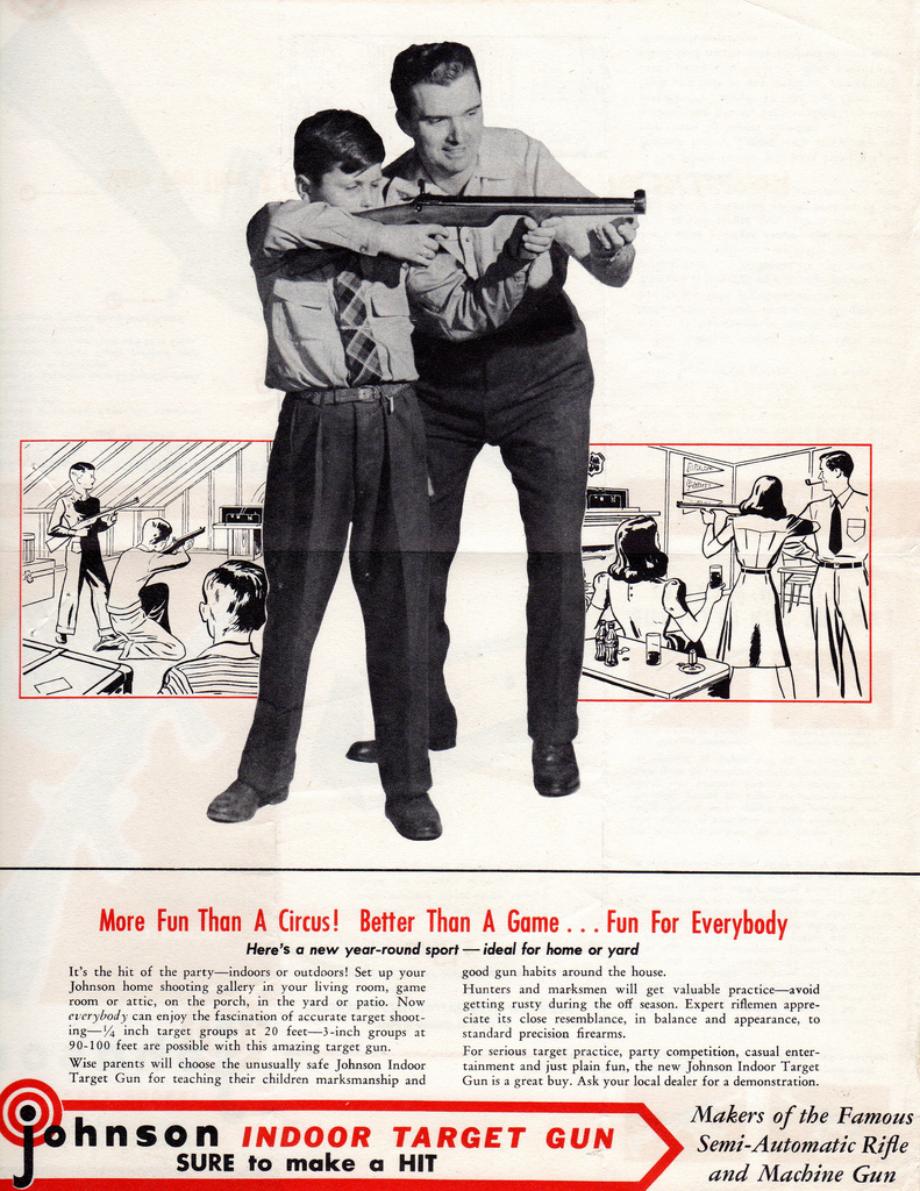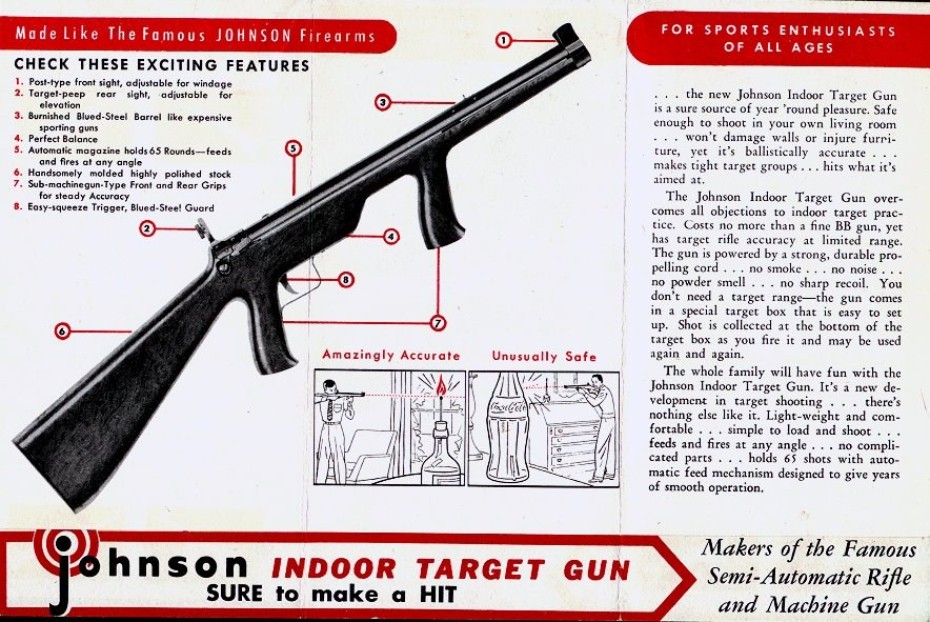 Alley Target Gun 1888
Designed and patented by Cassius Alley in 1887.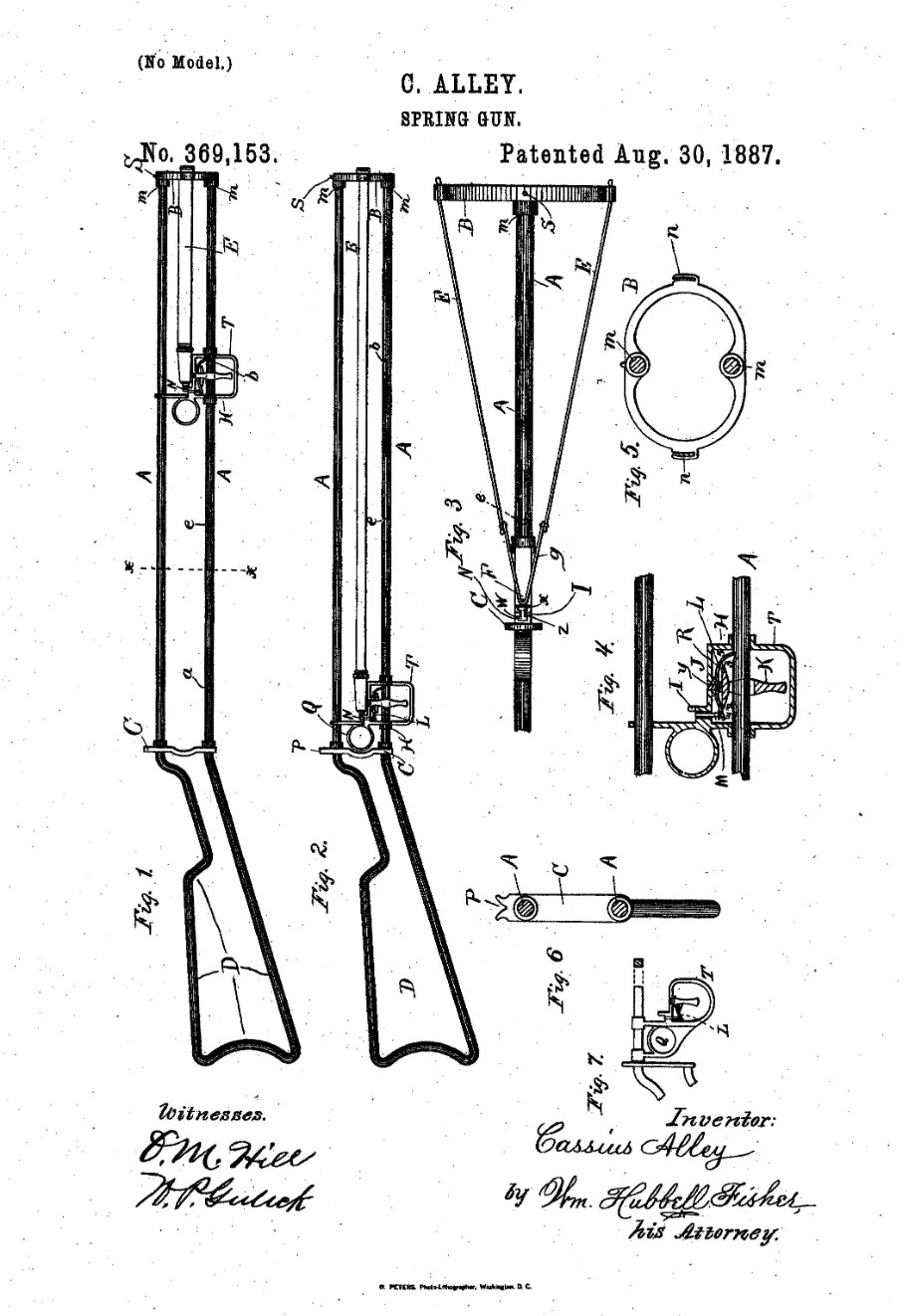 Eureka Target Pistol 1890
It is a spring powered "hoop shooter"!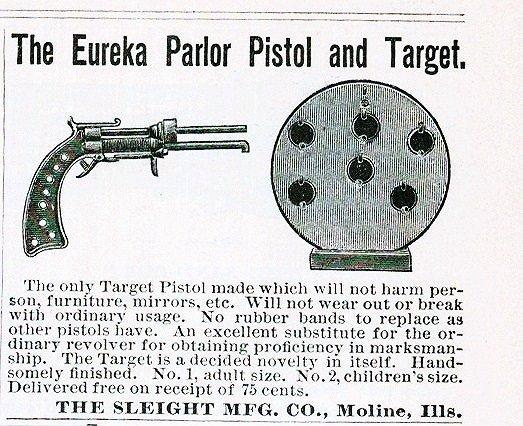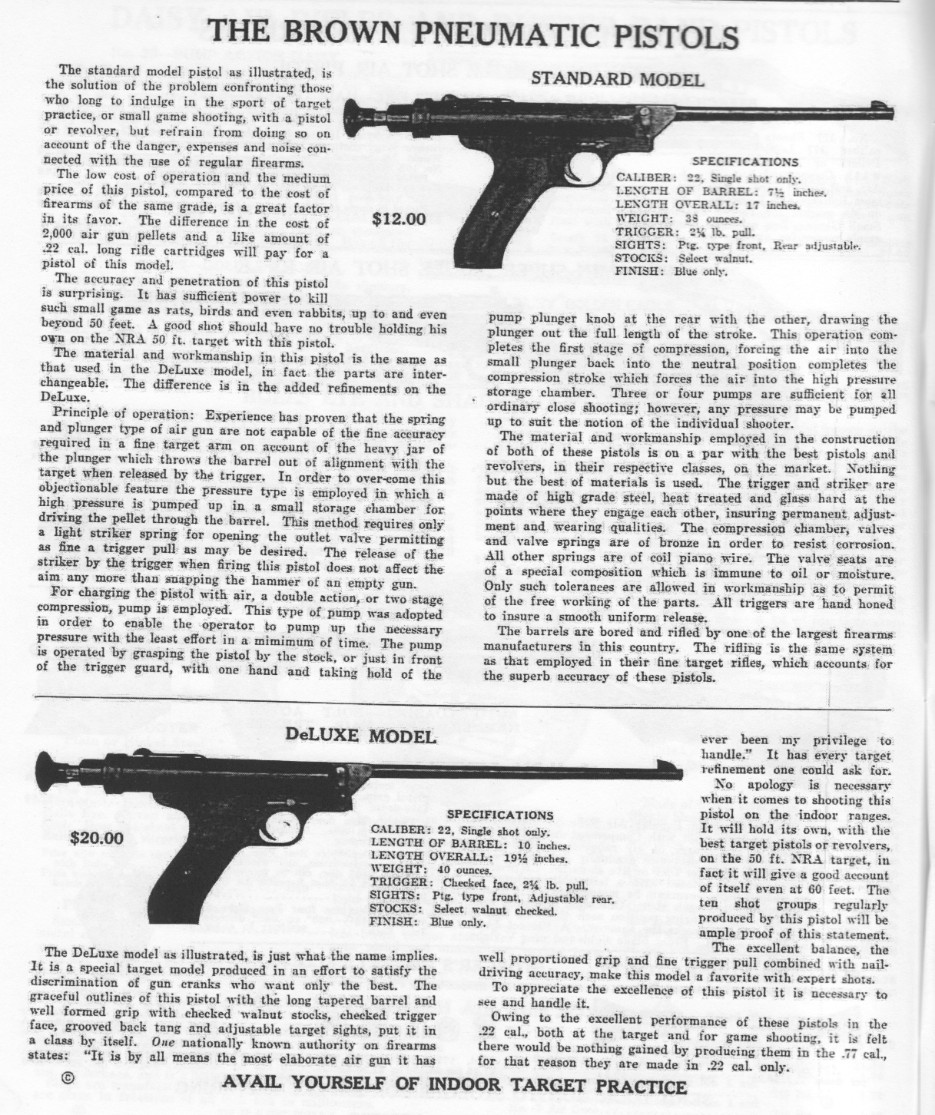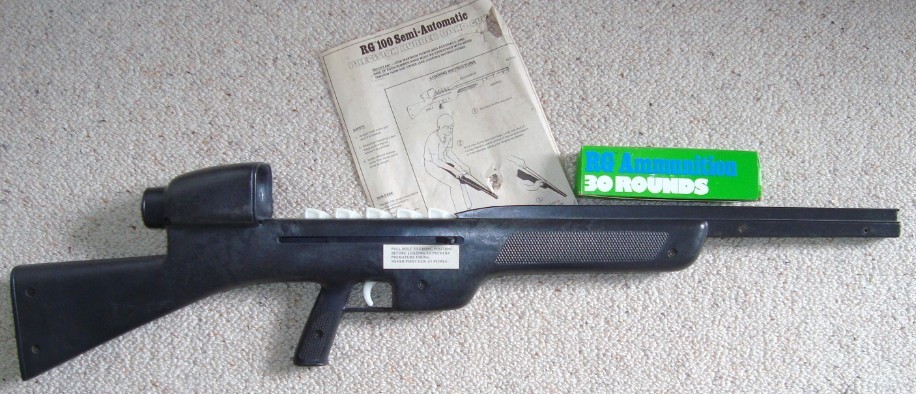 1926 Meccano magazine advert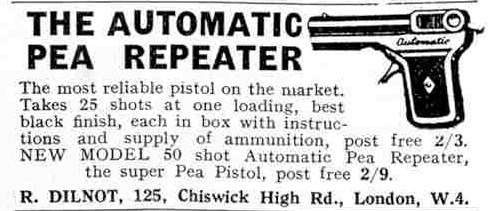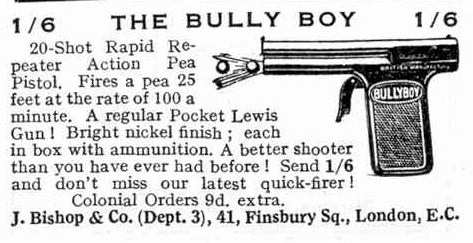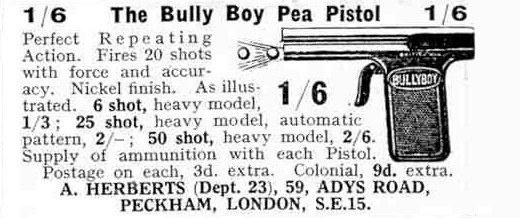 1930's Johnson Smith catalogue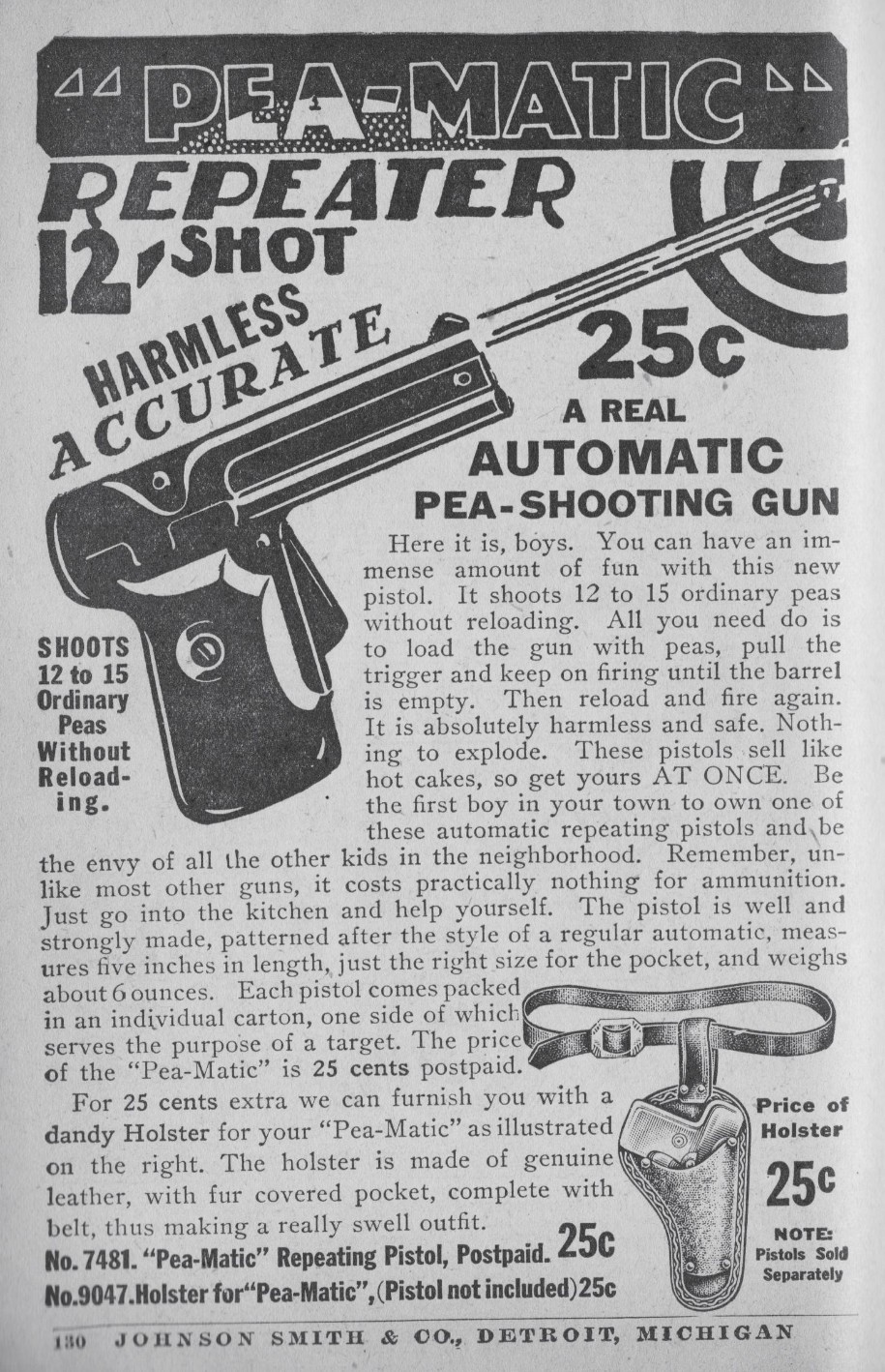 1937 Meccano magazine advert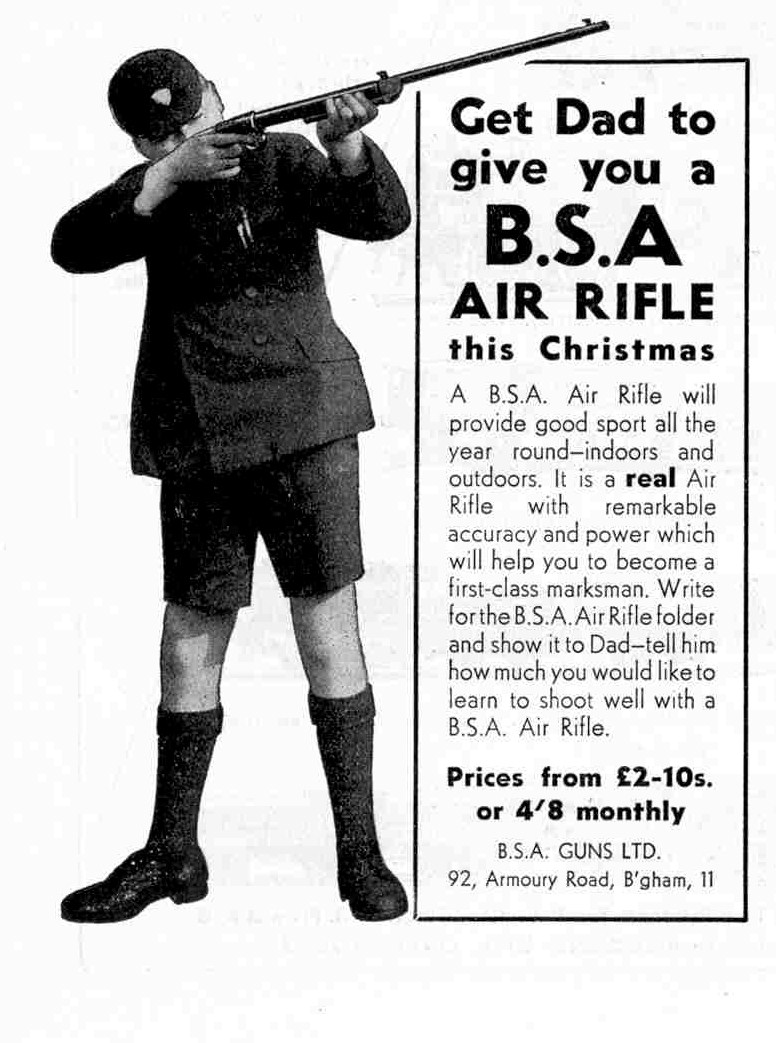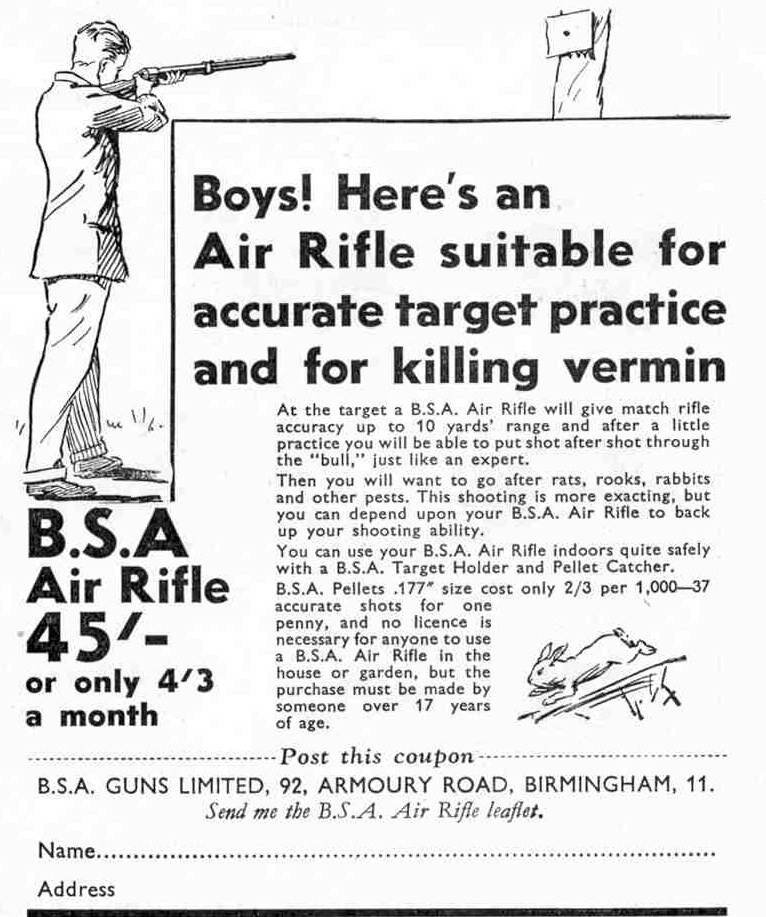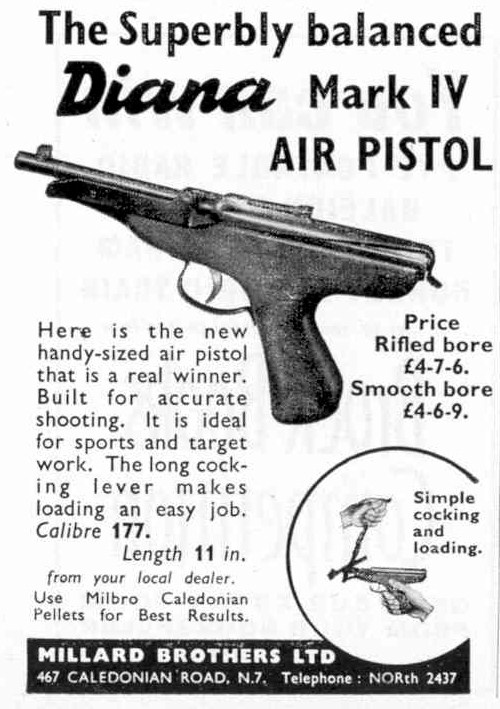 1933 Meccano magazine advert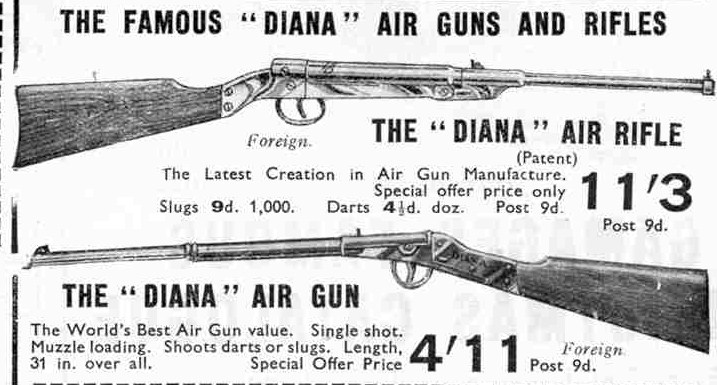 1928 Meccano magazine advert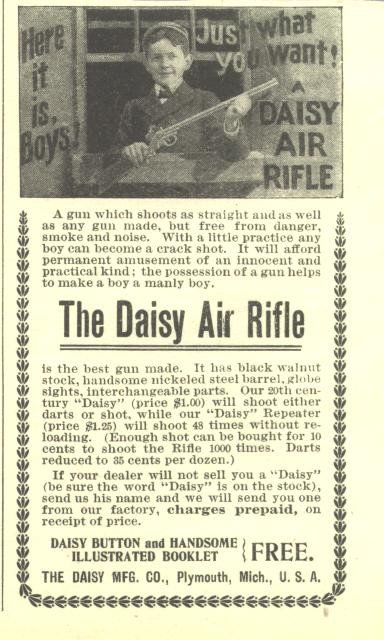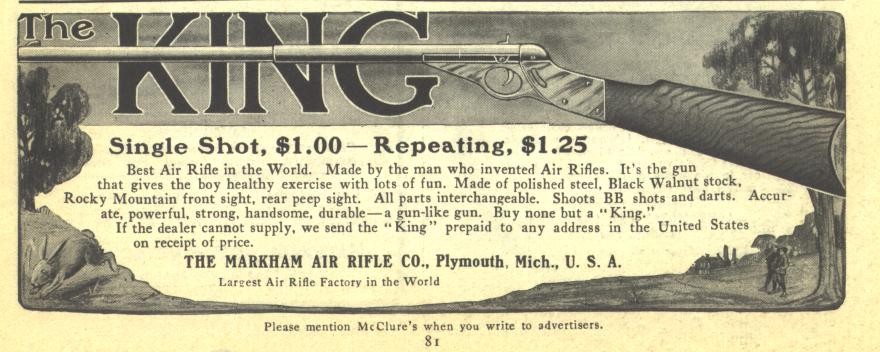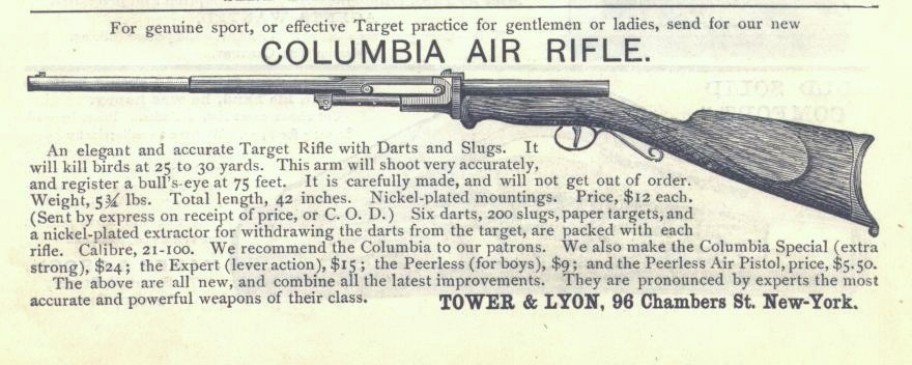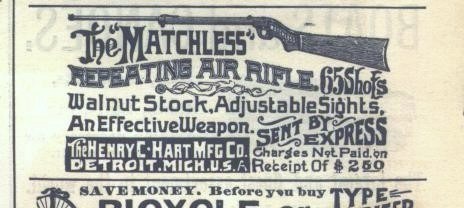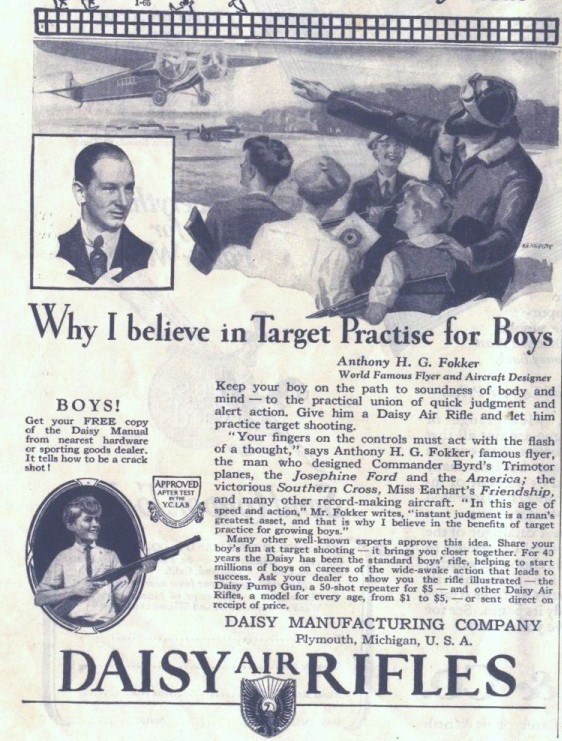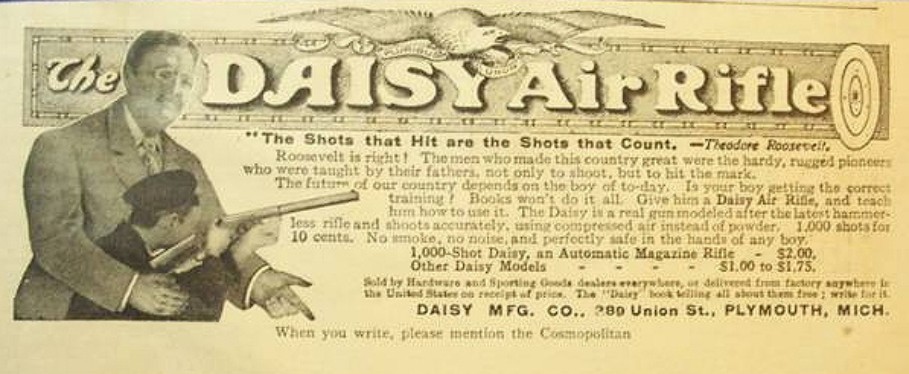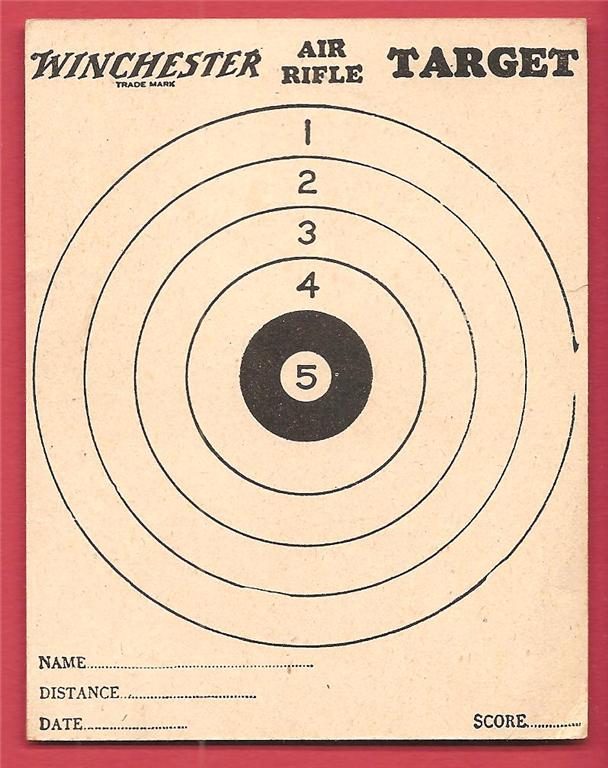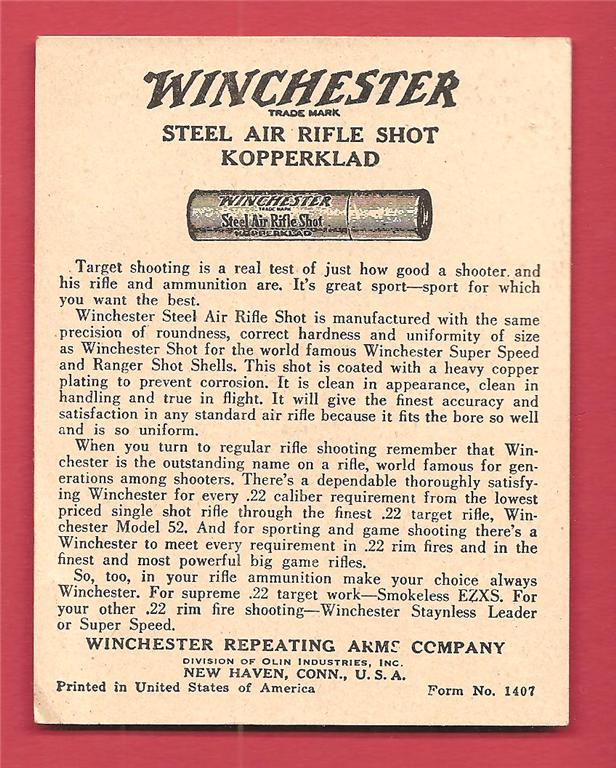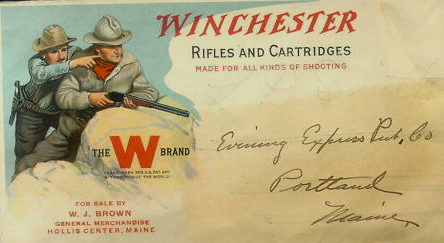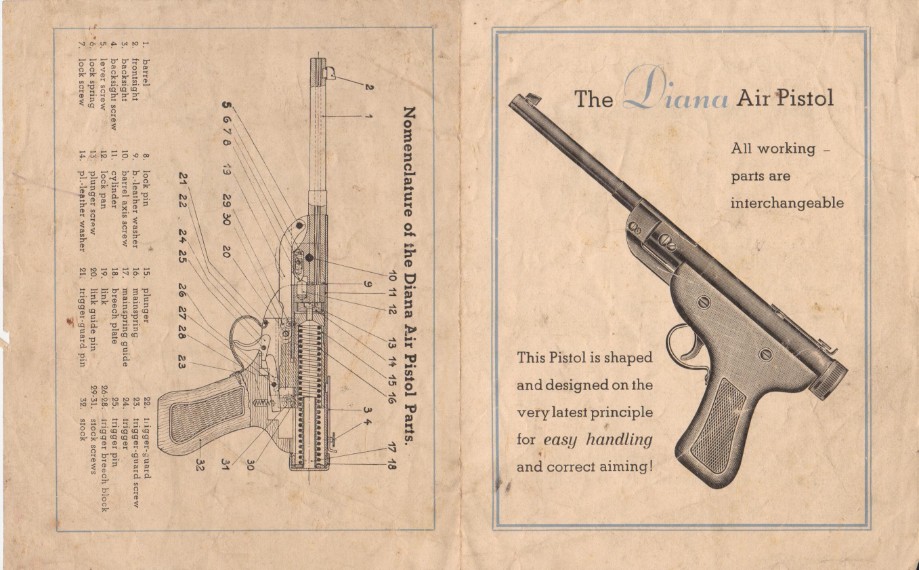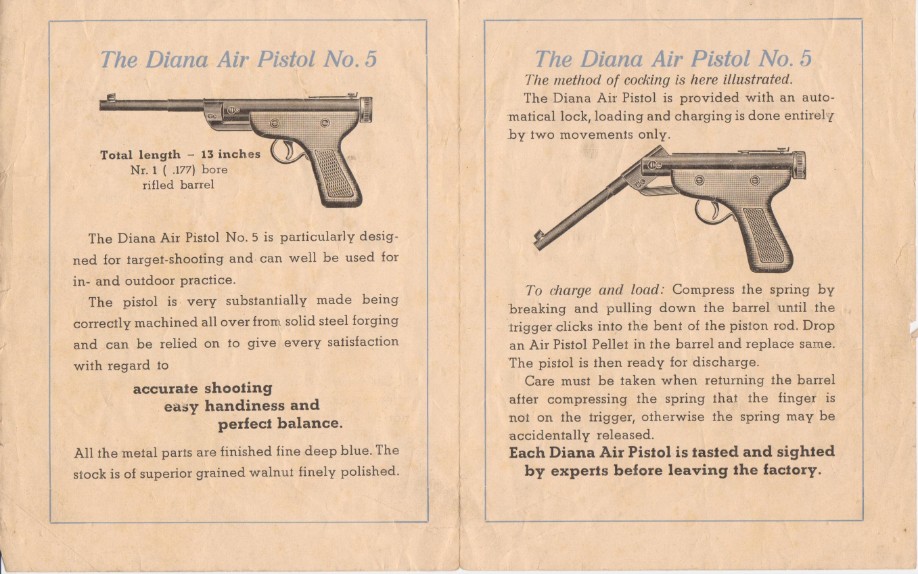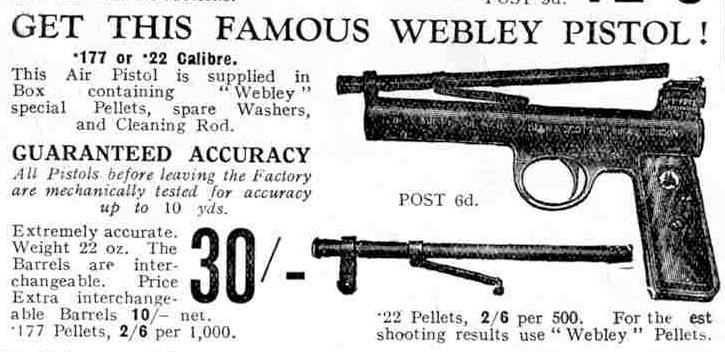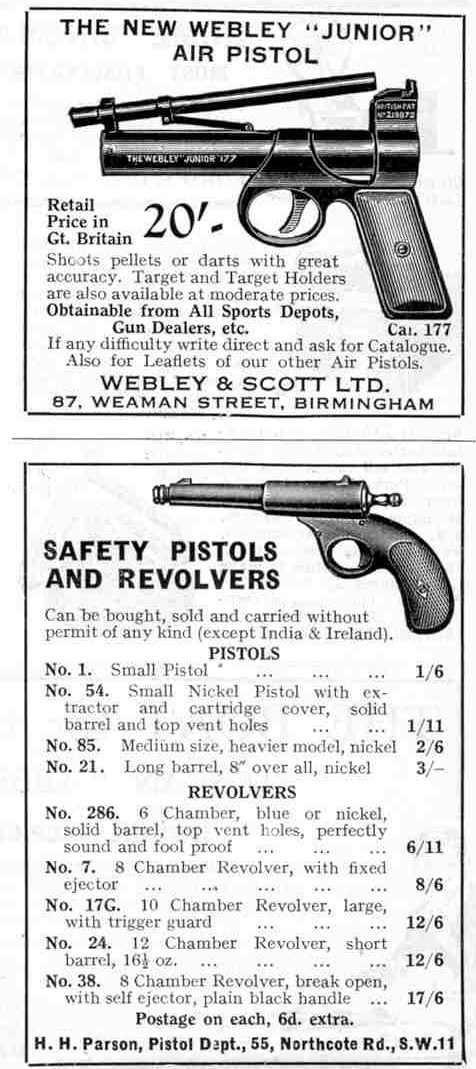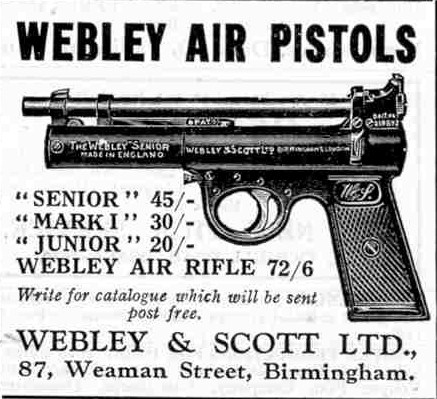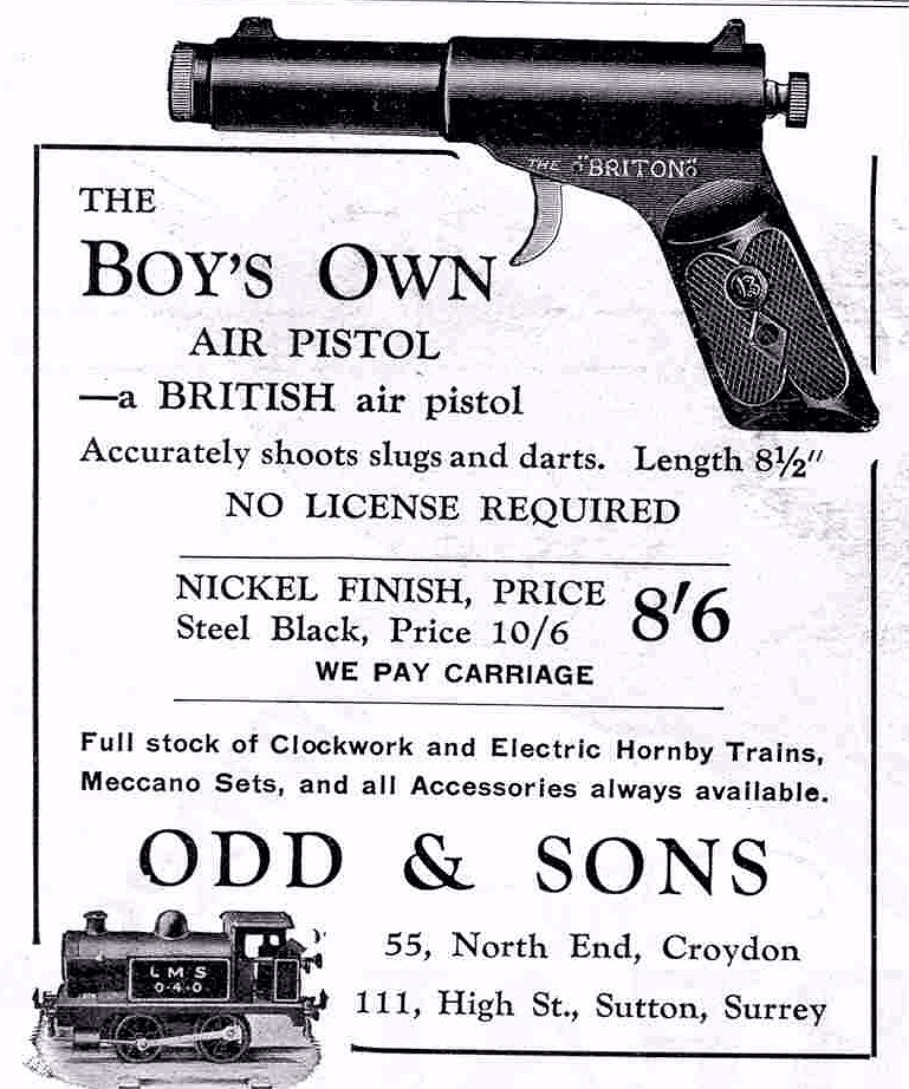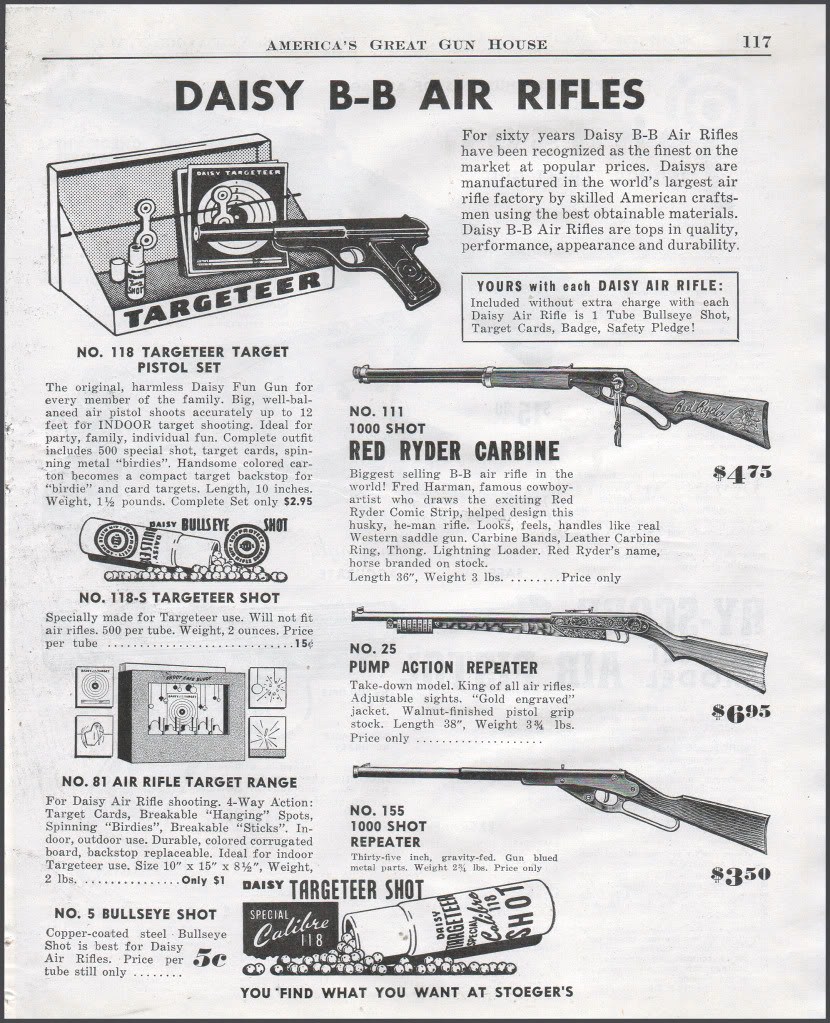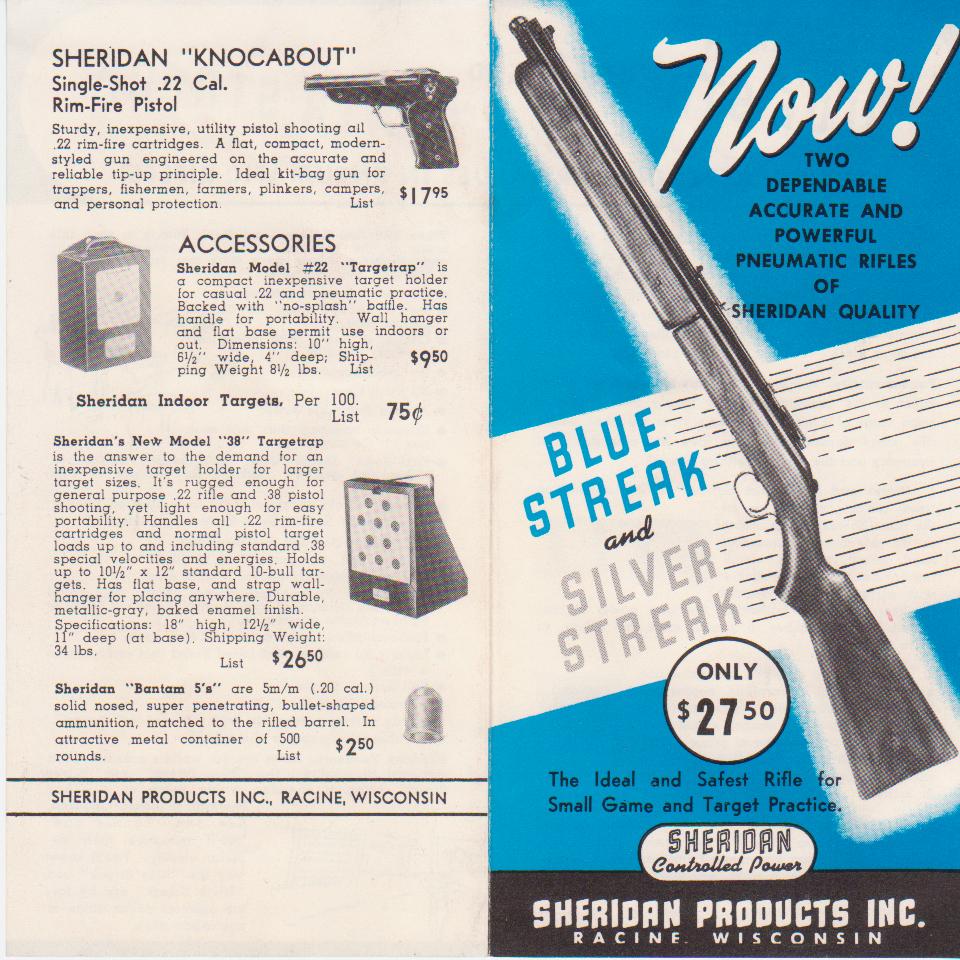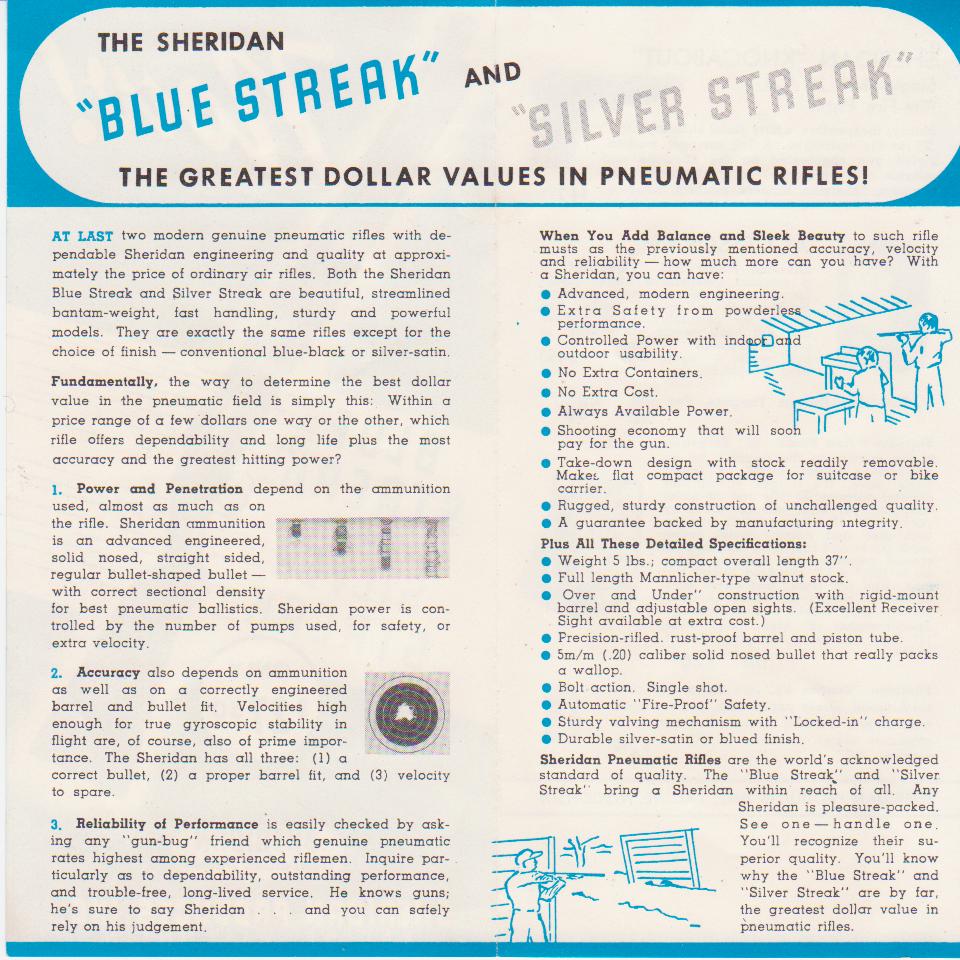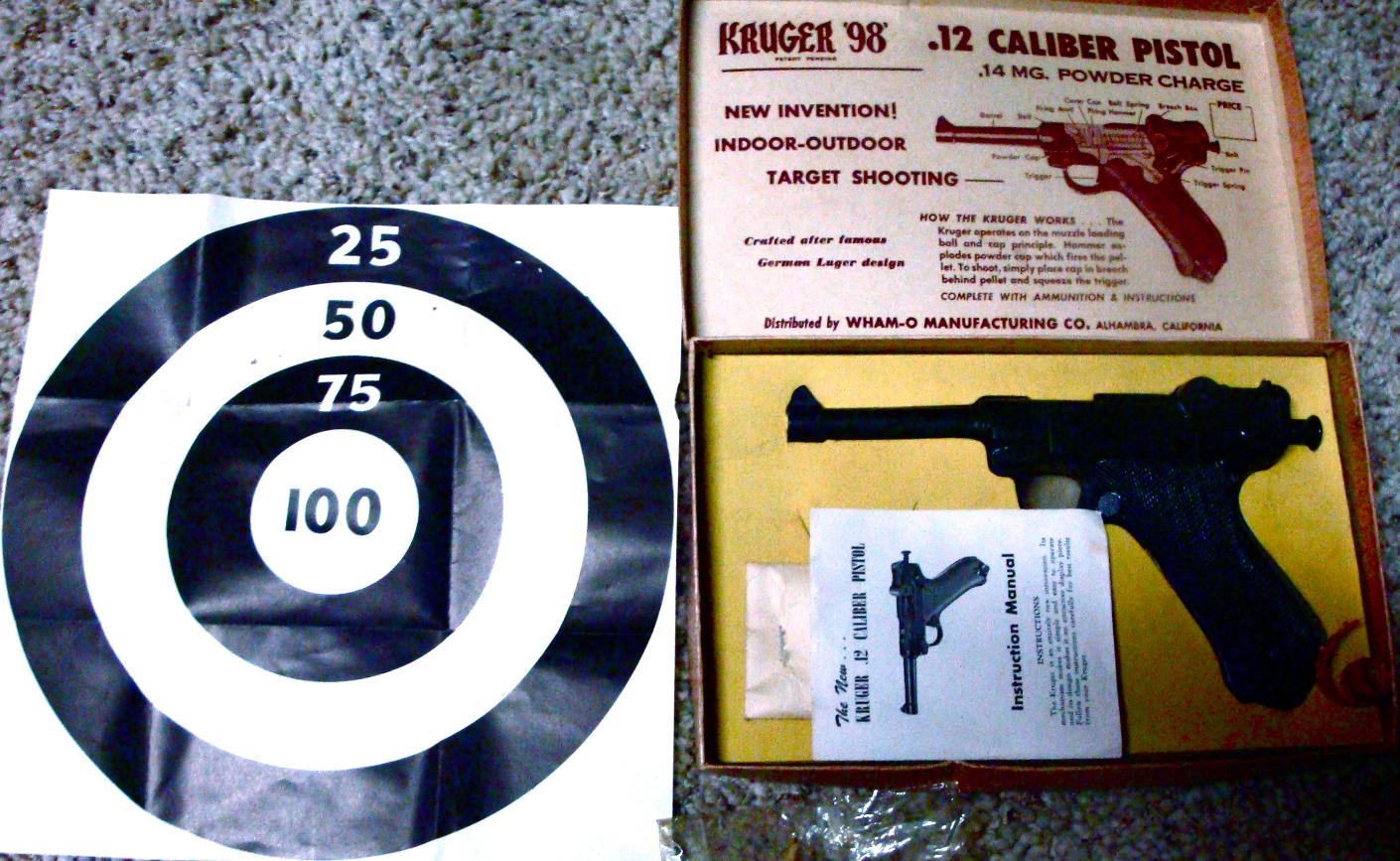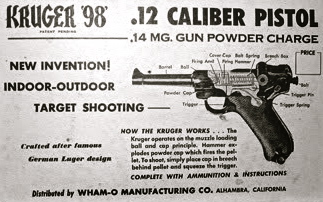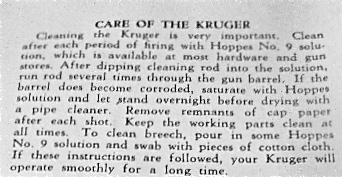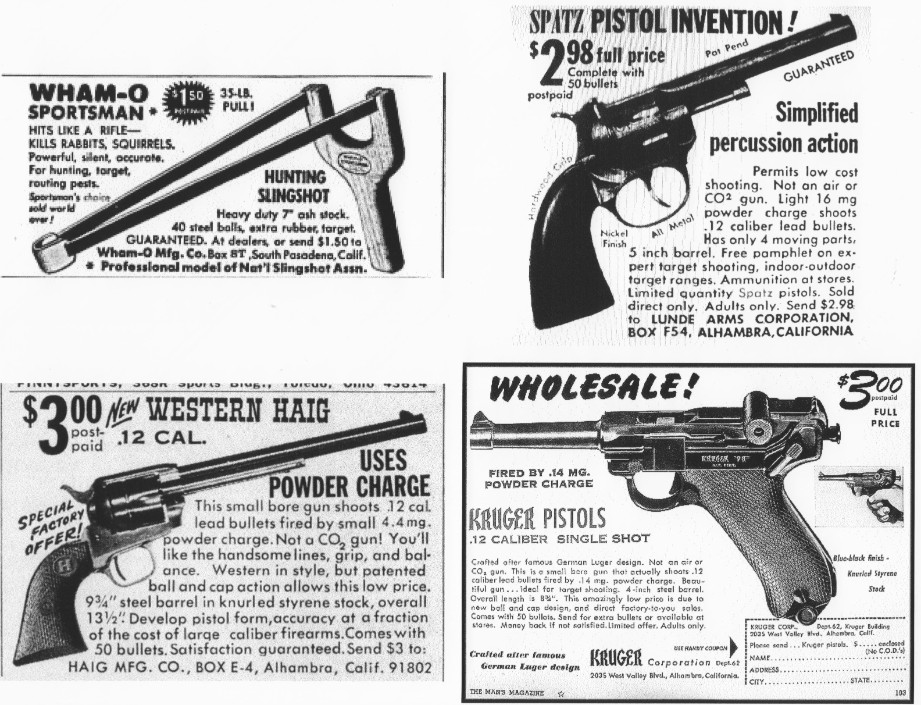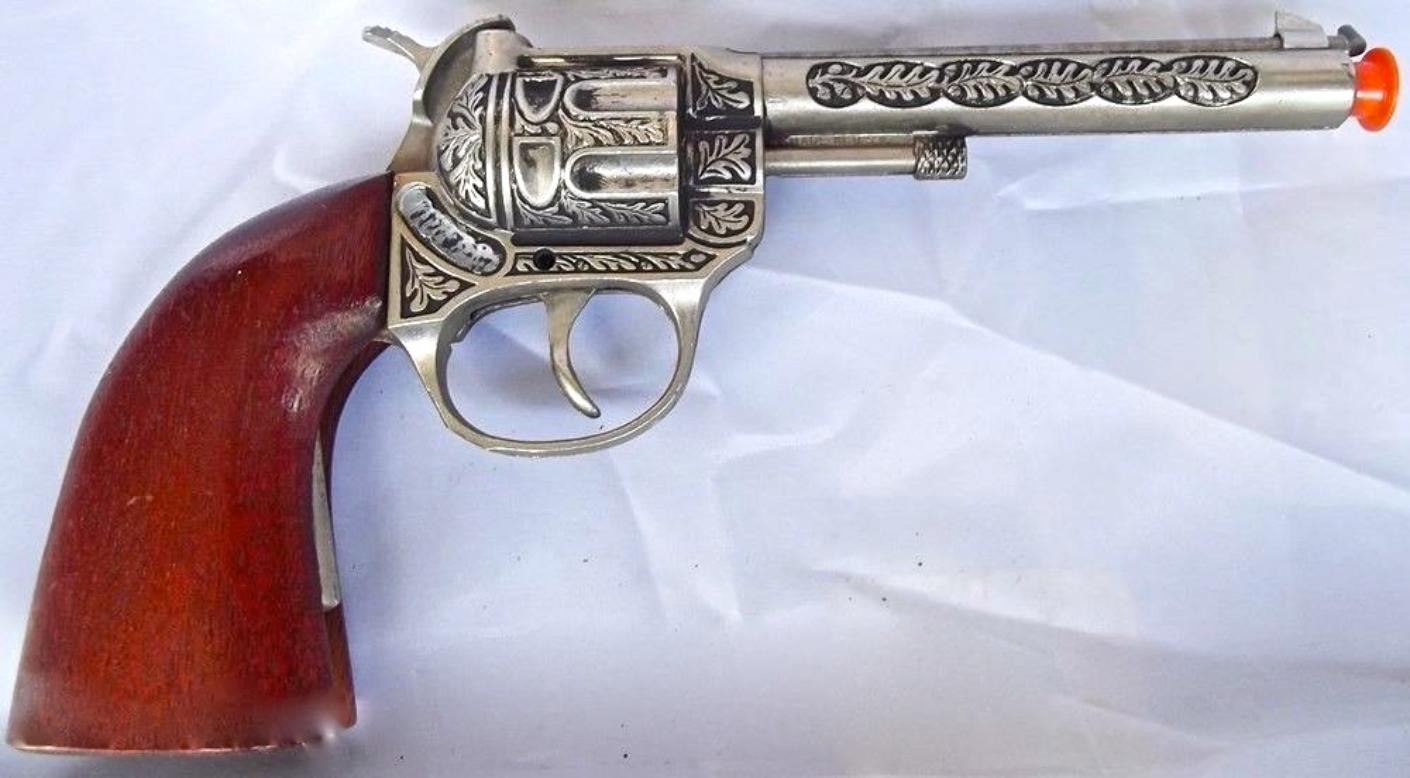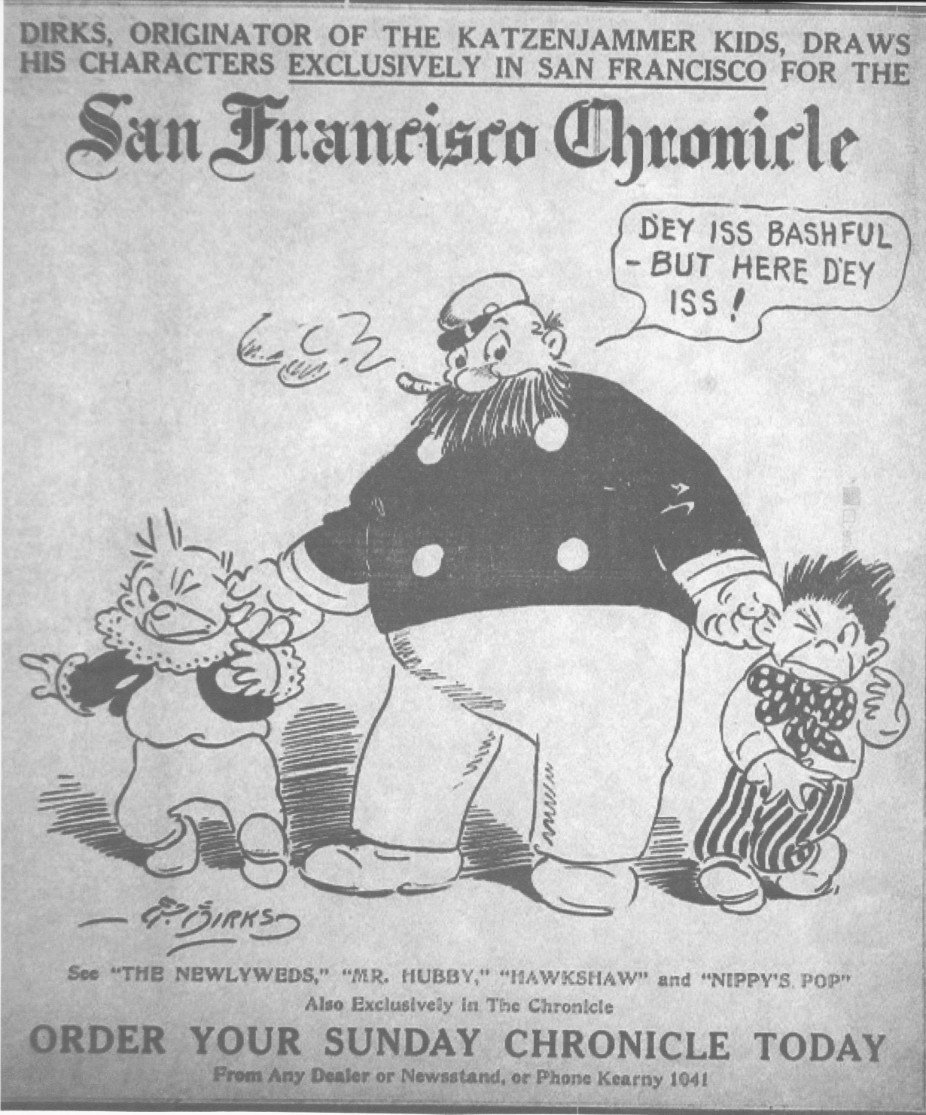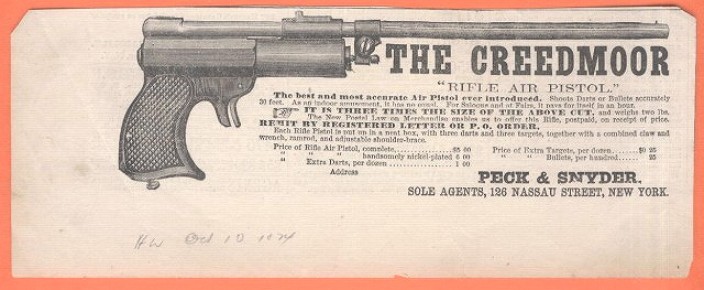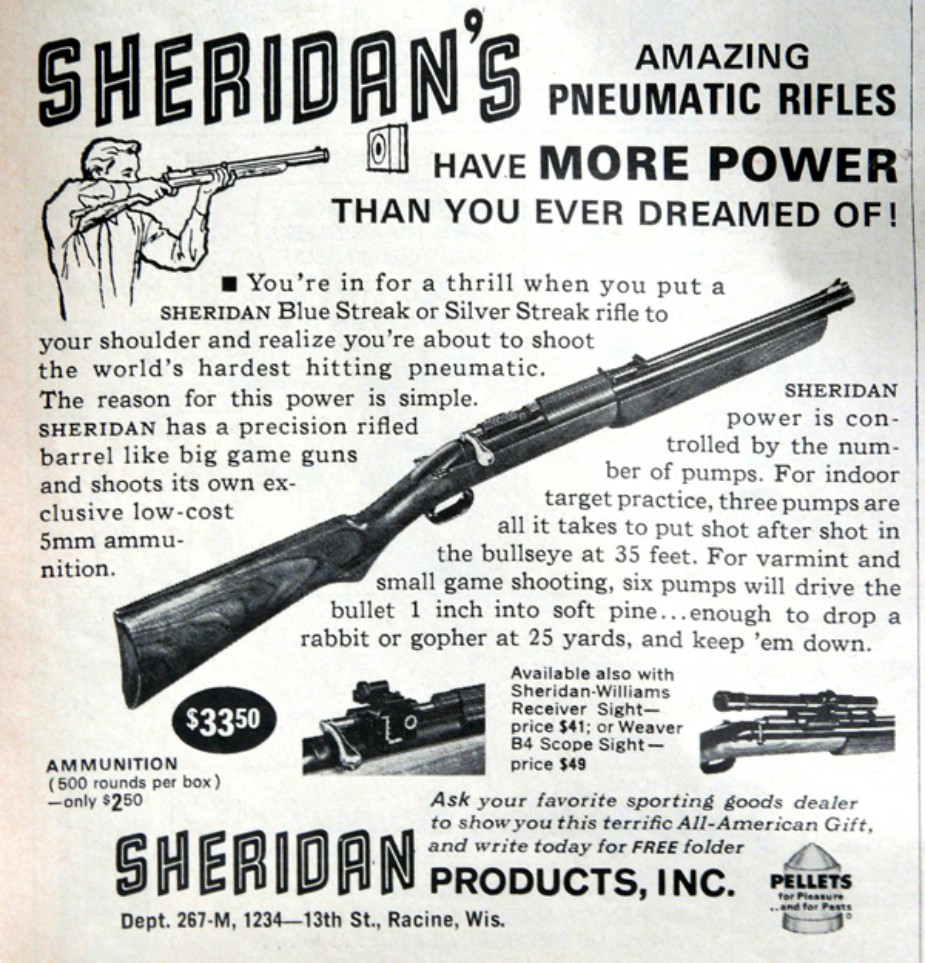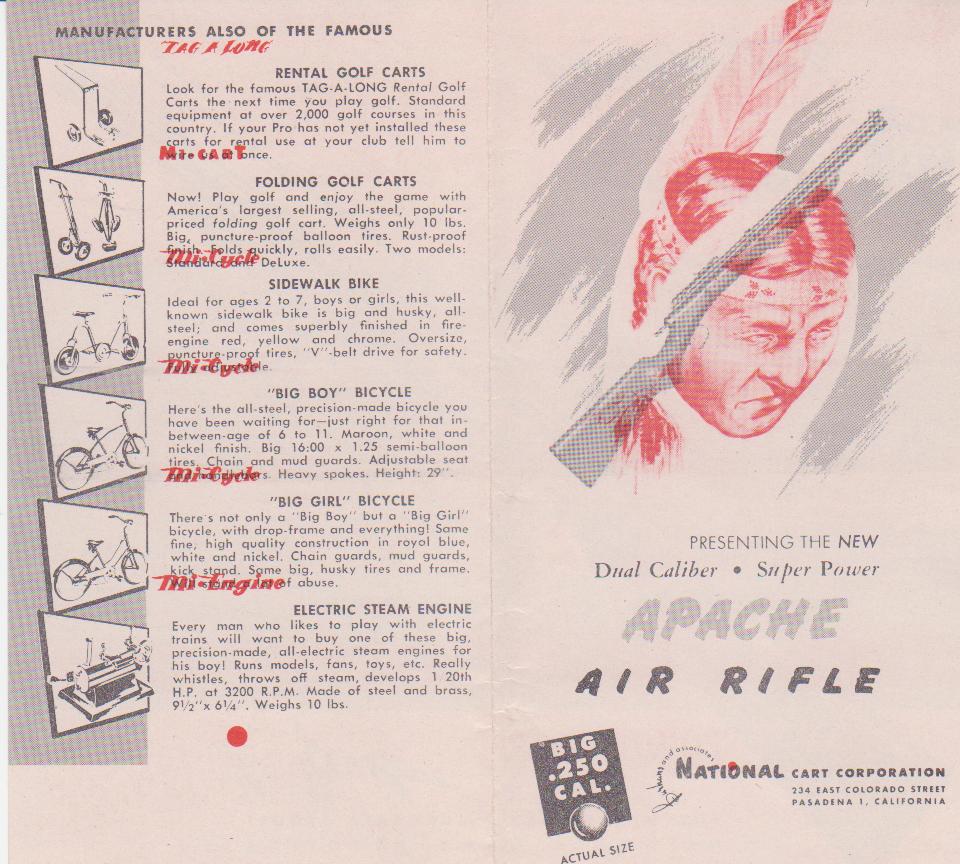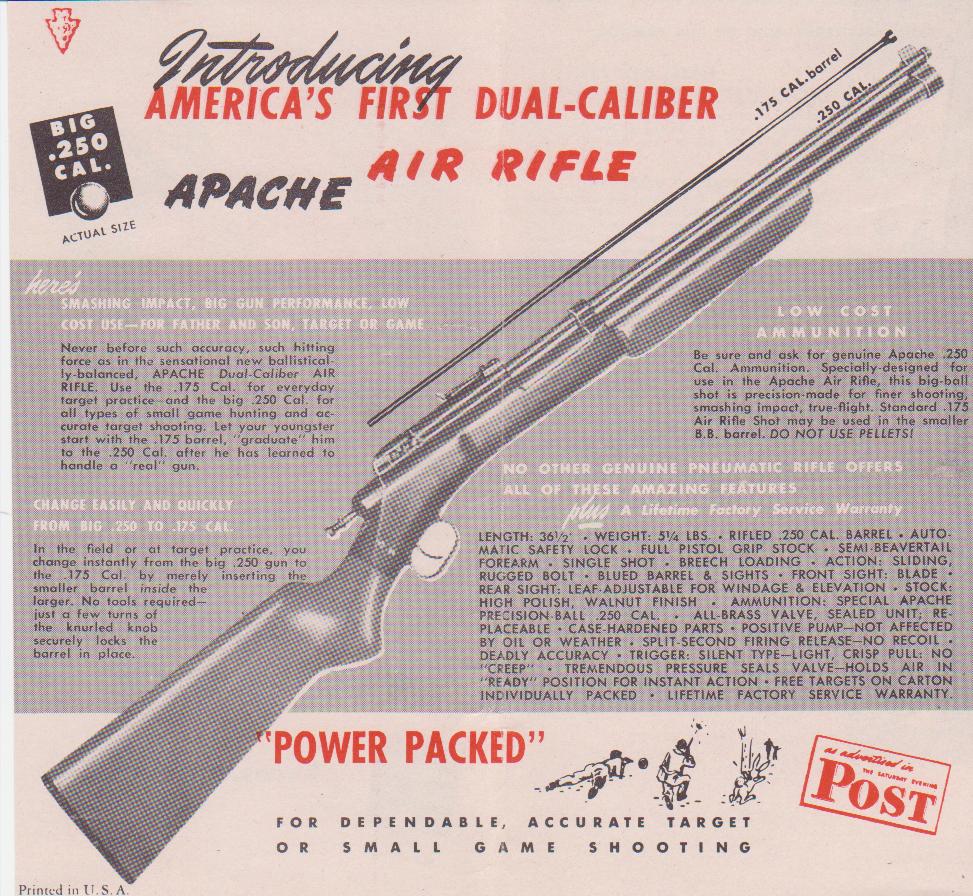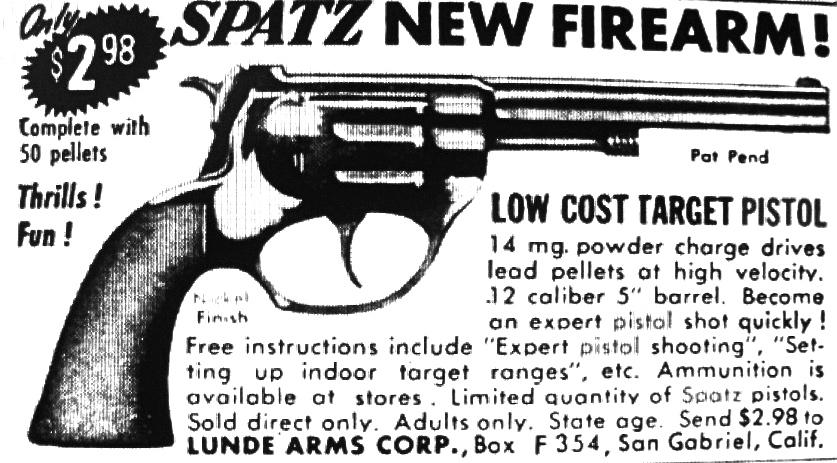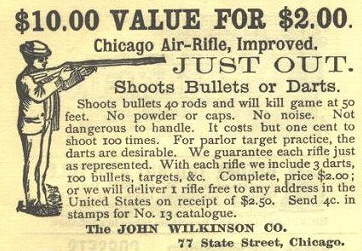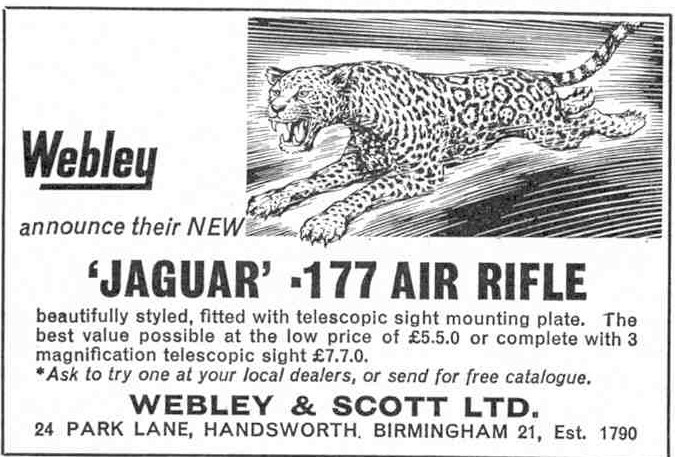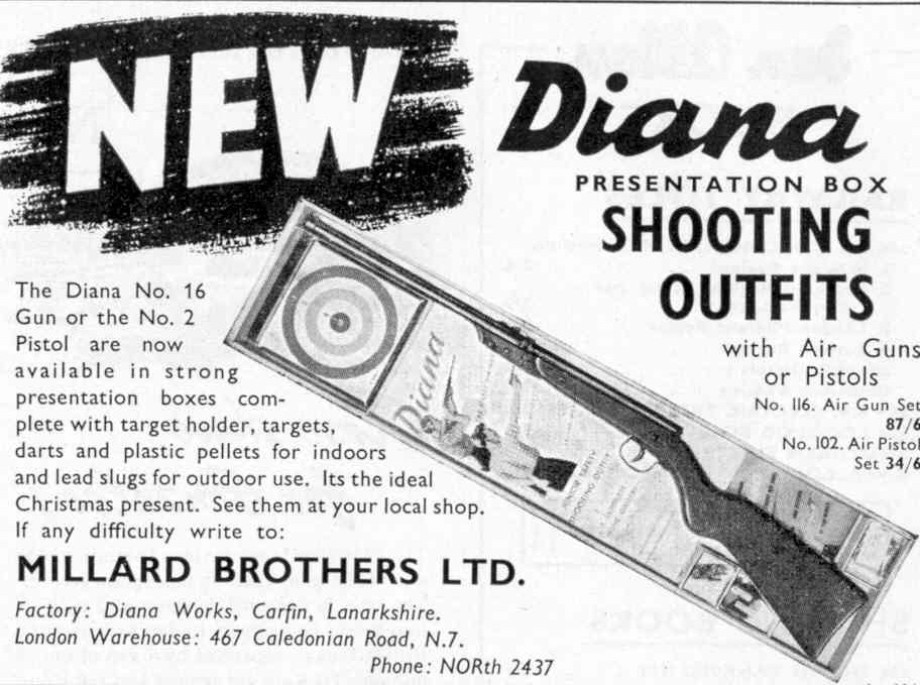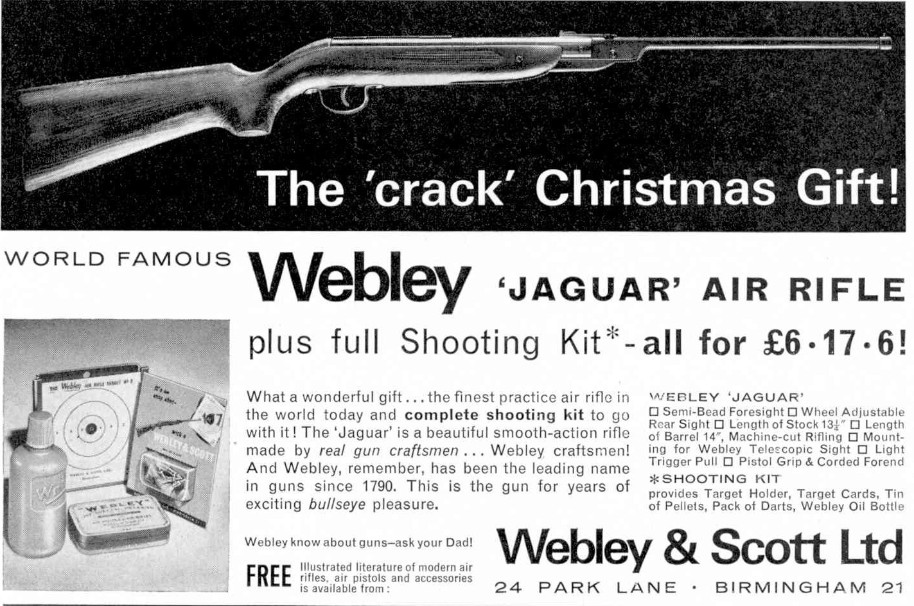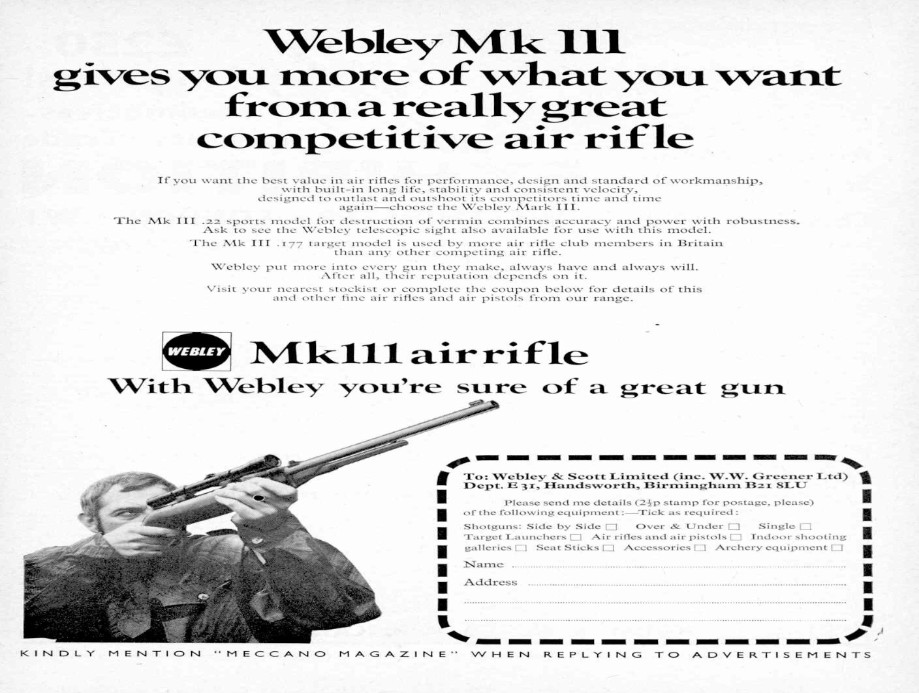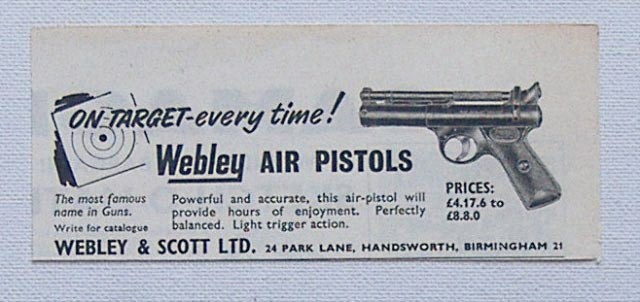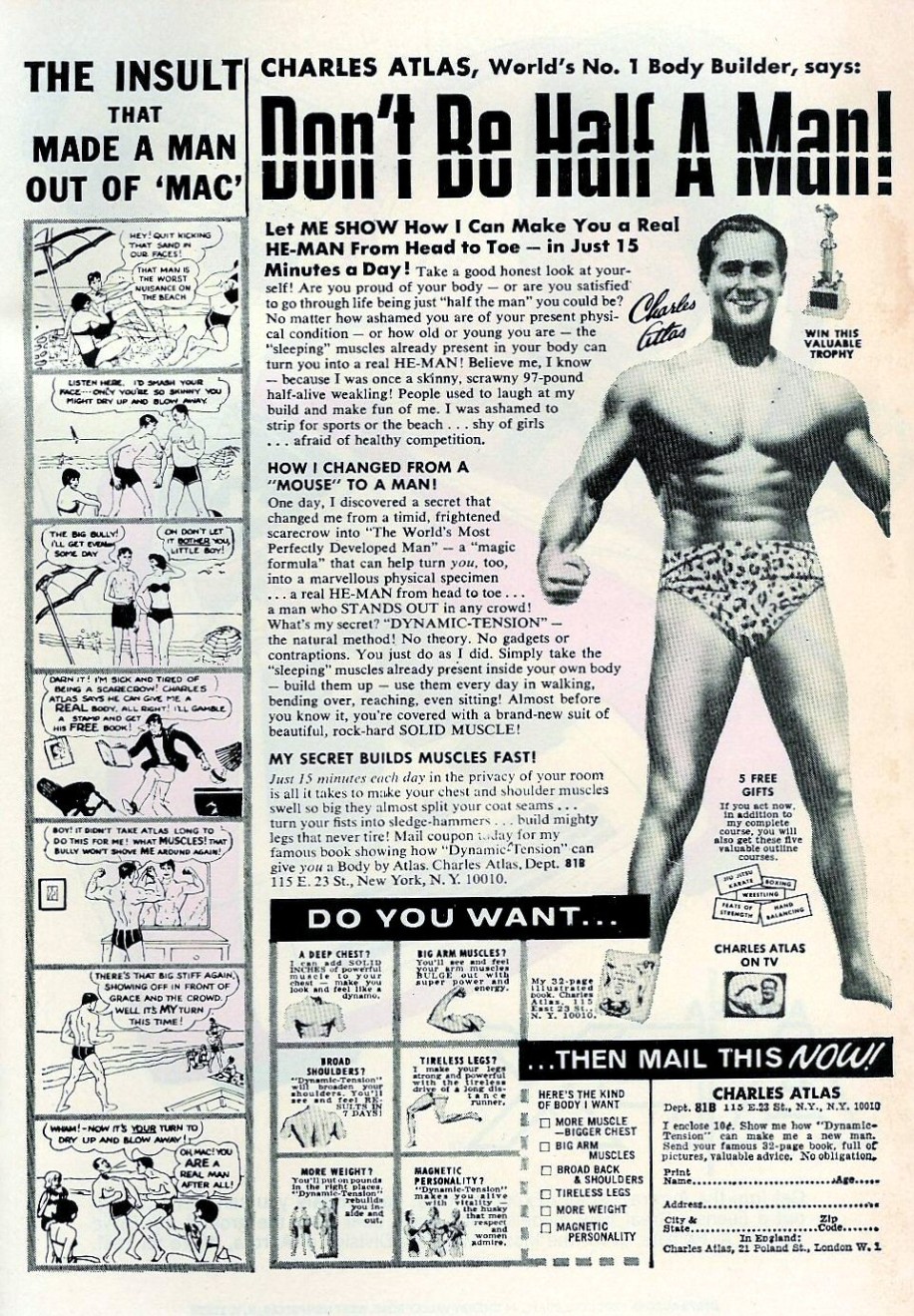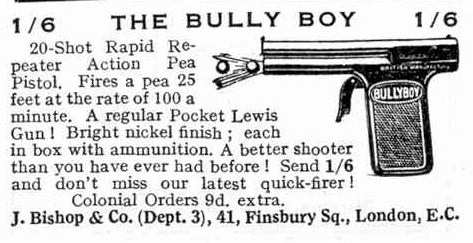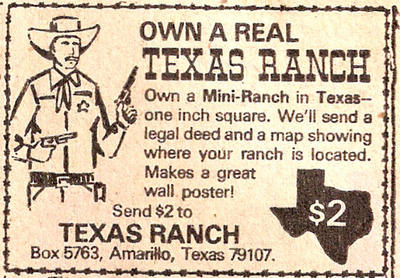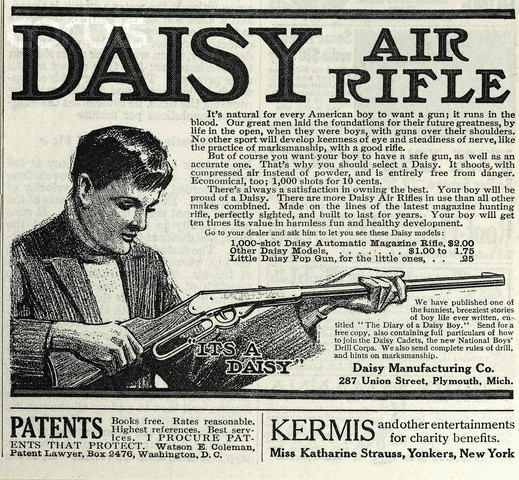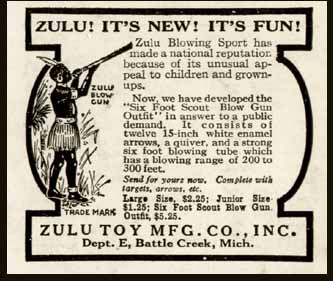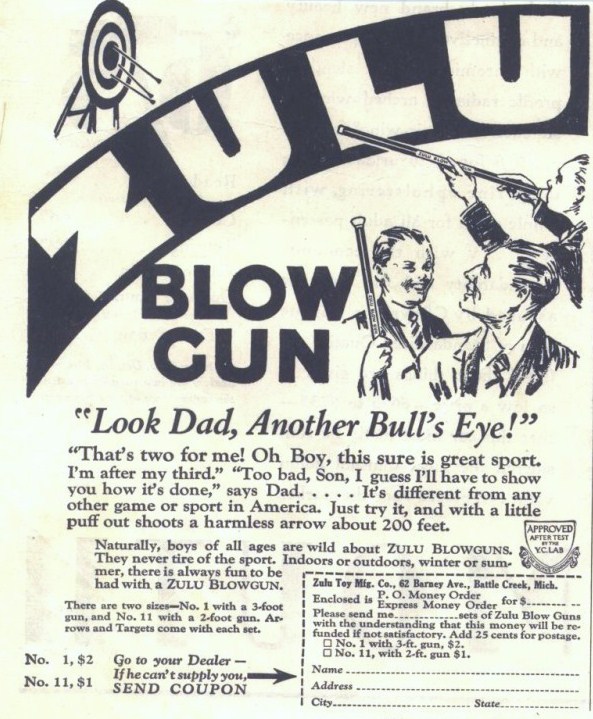 1988 Sunday Star.Mr Rasche,in NZ to make a Johnson's Wax commercial,pauses to pose with a Crosman 357. Trust him.....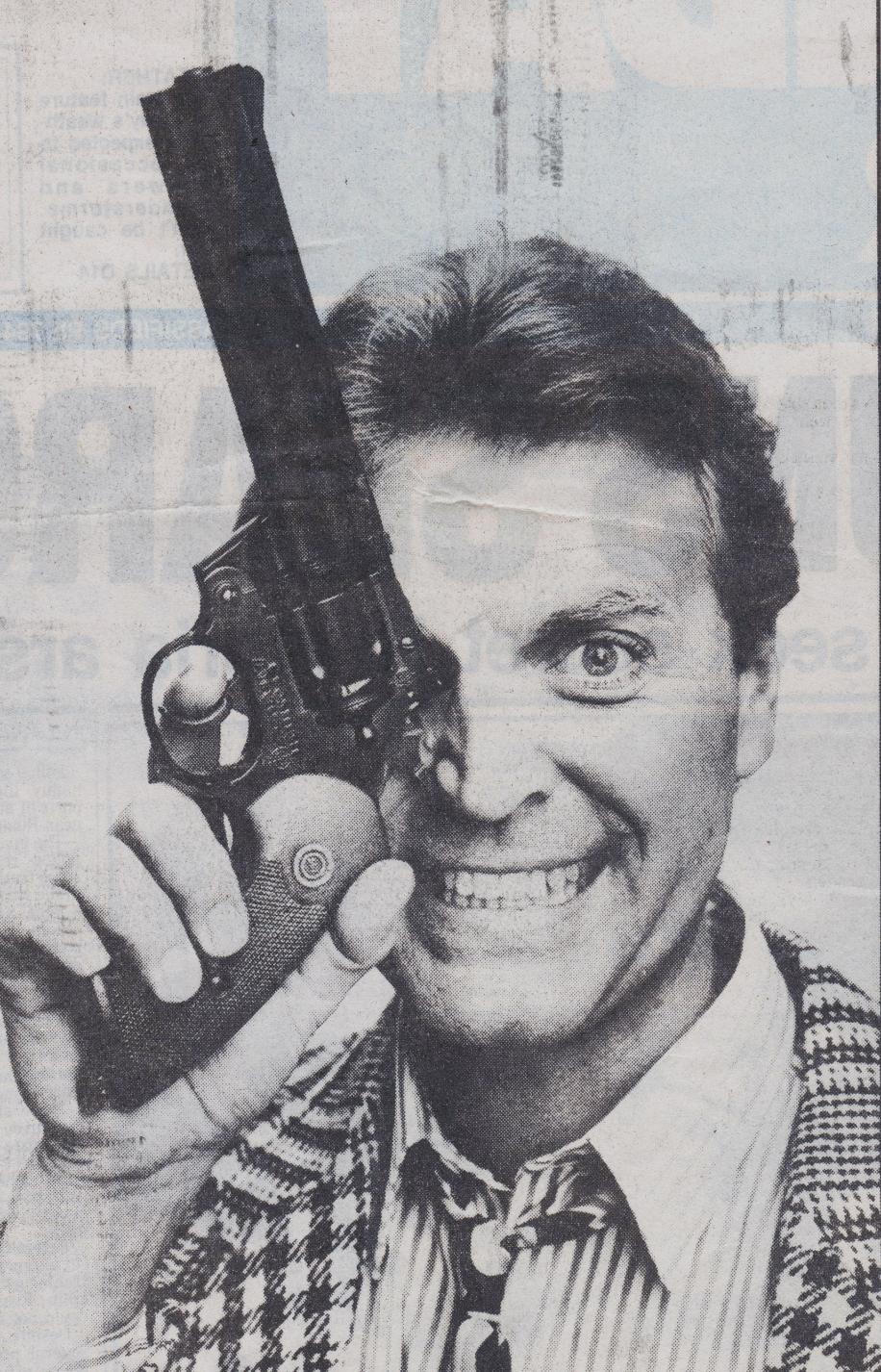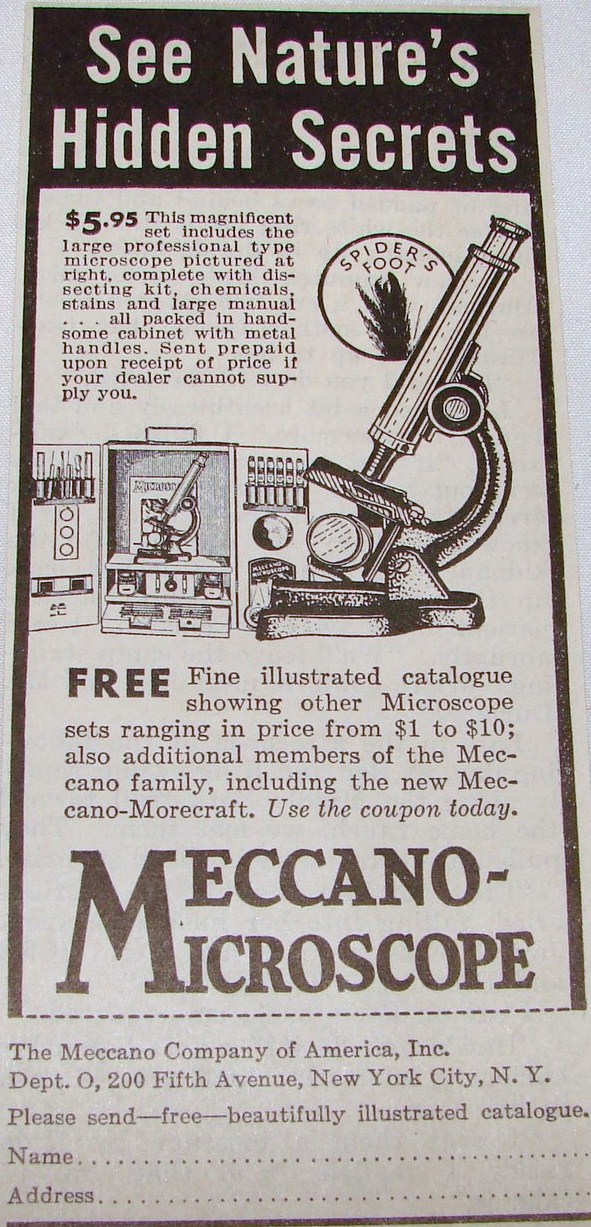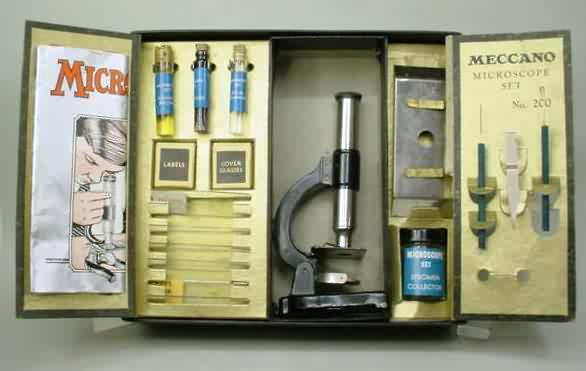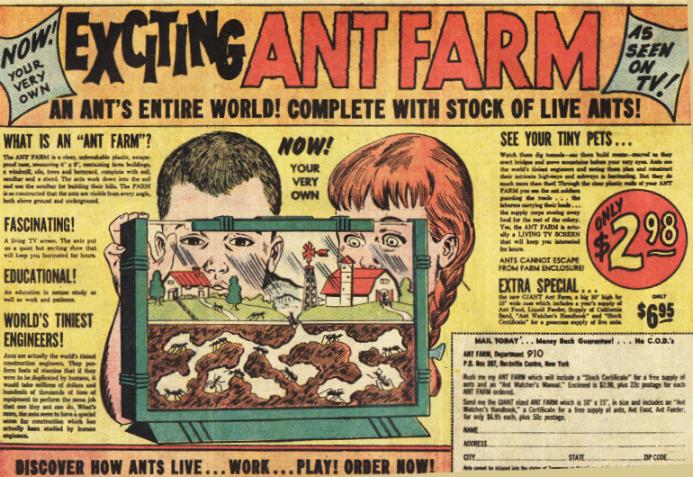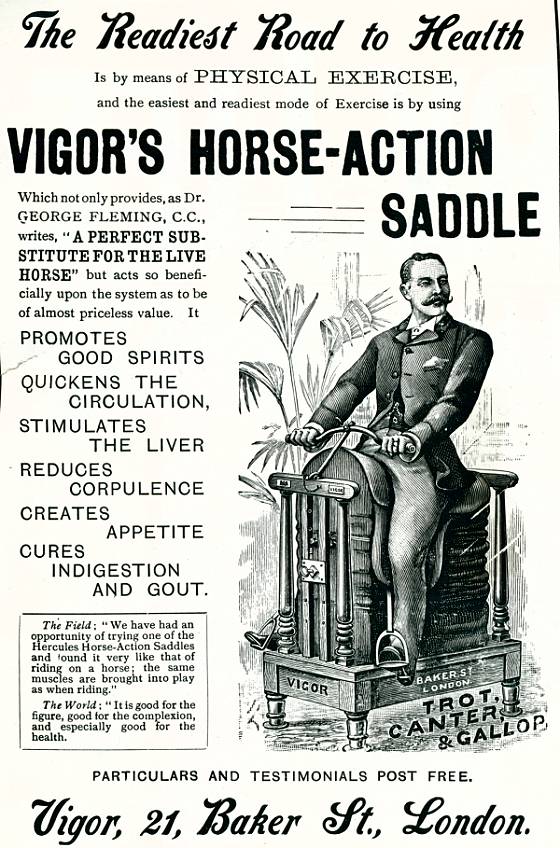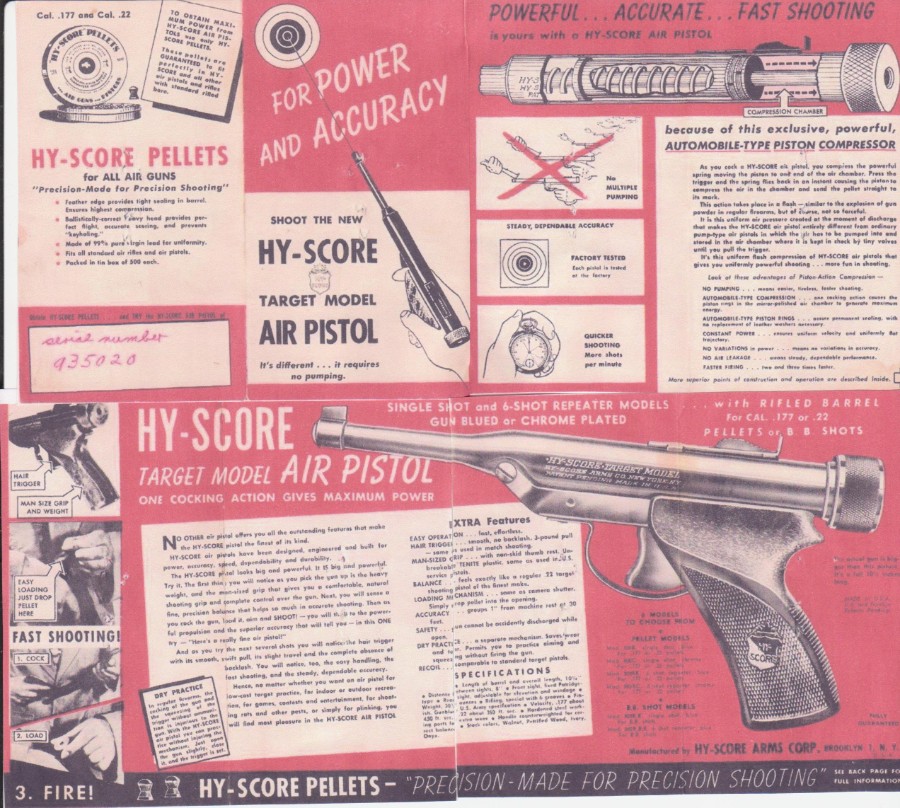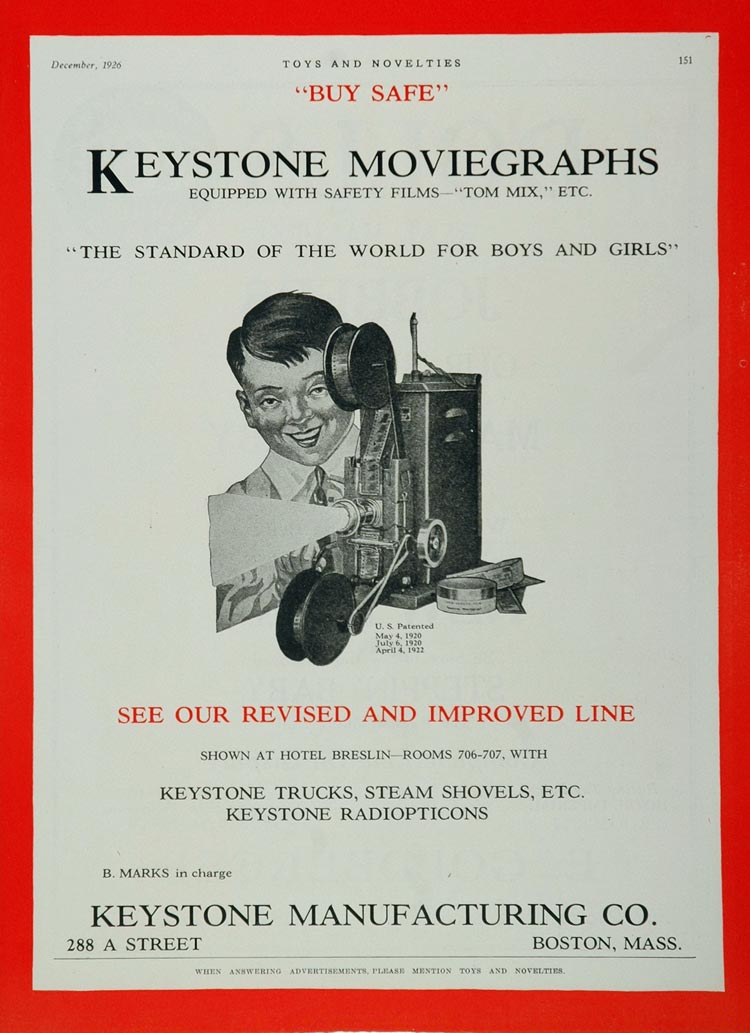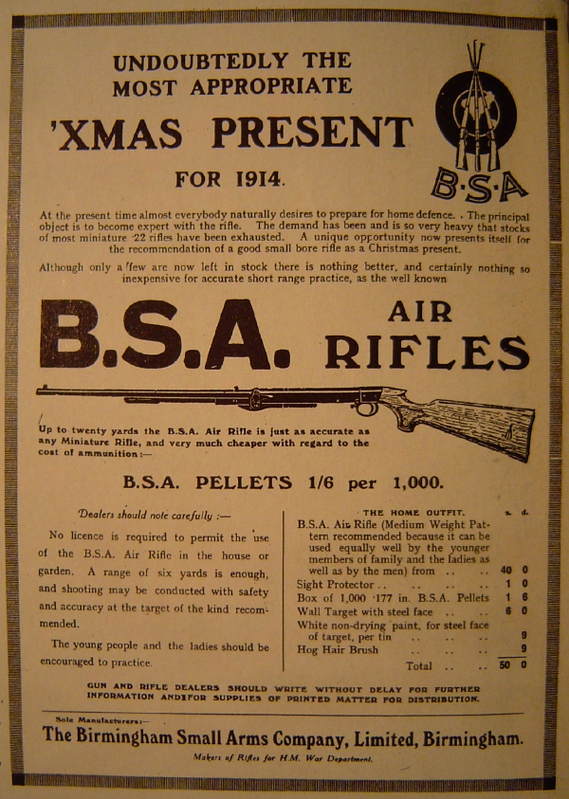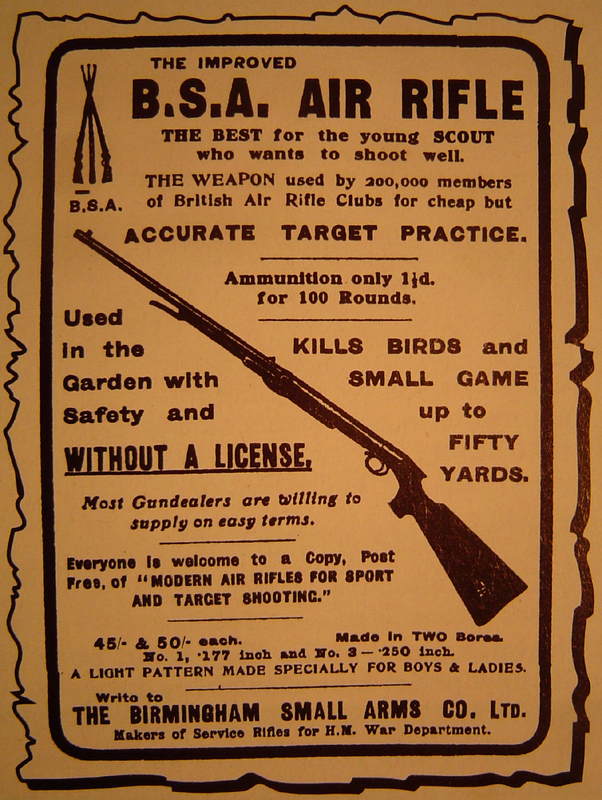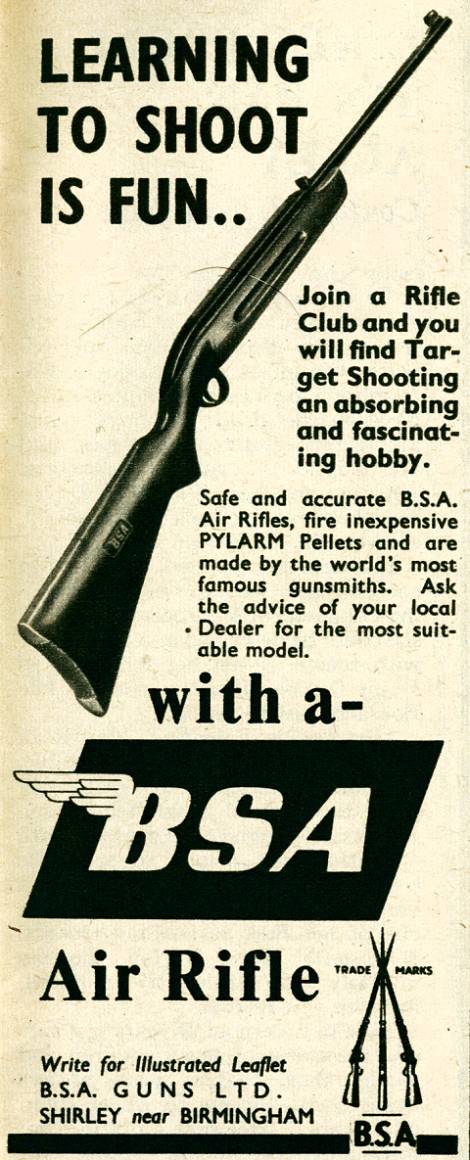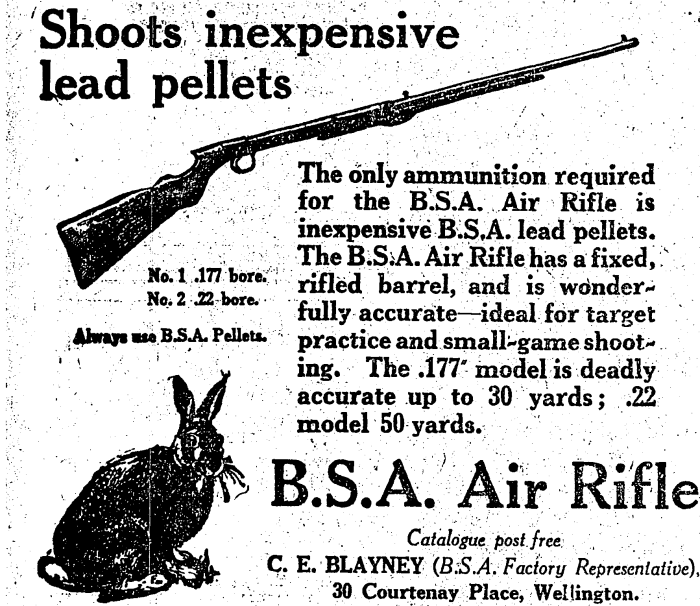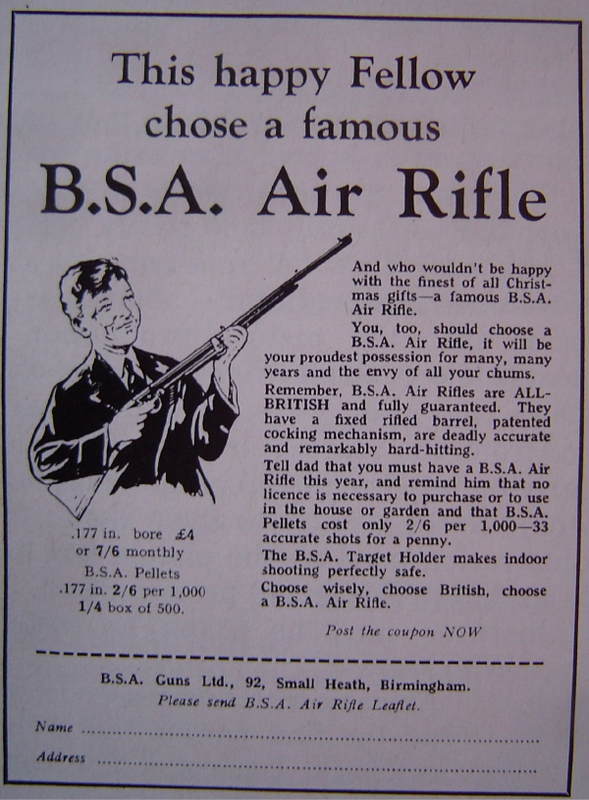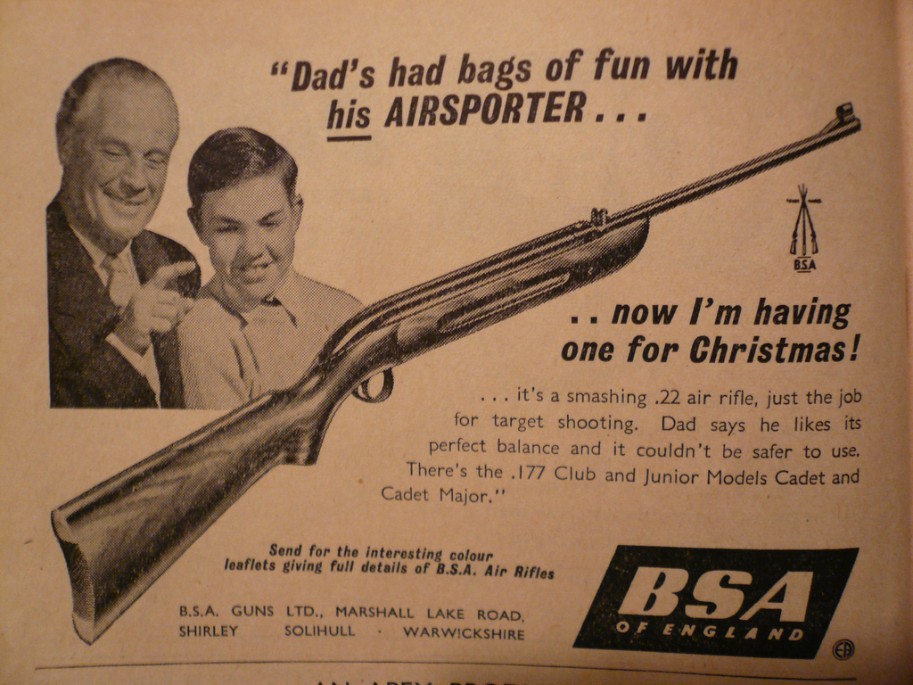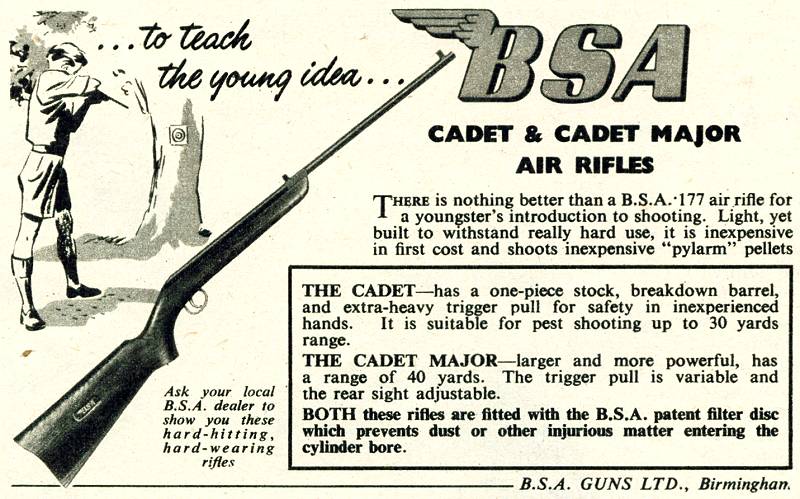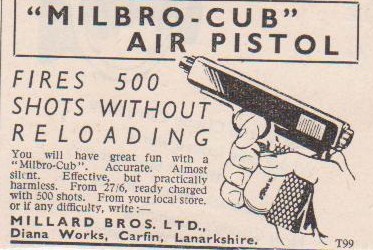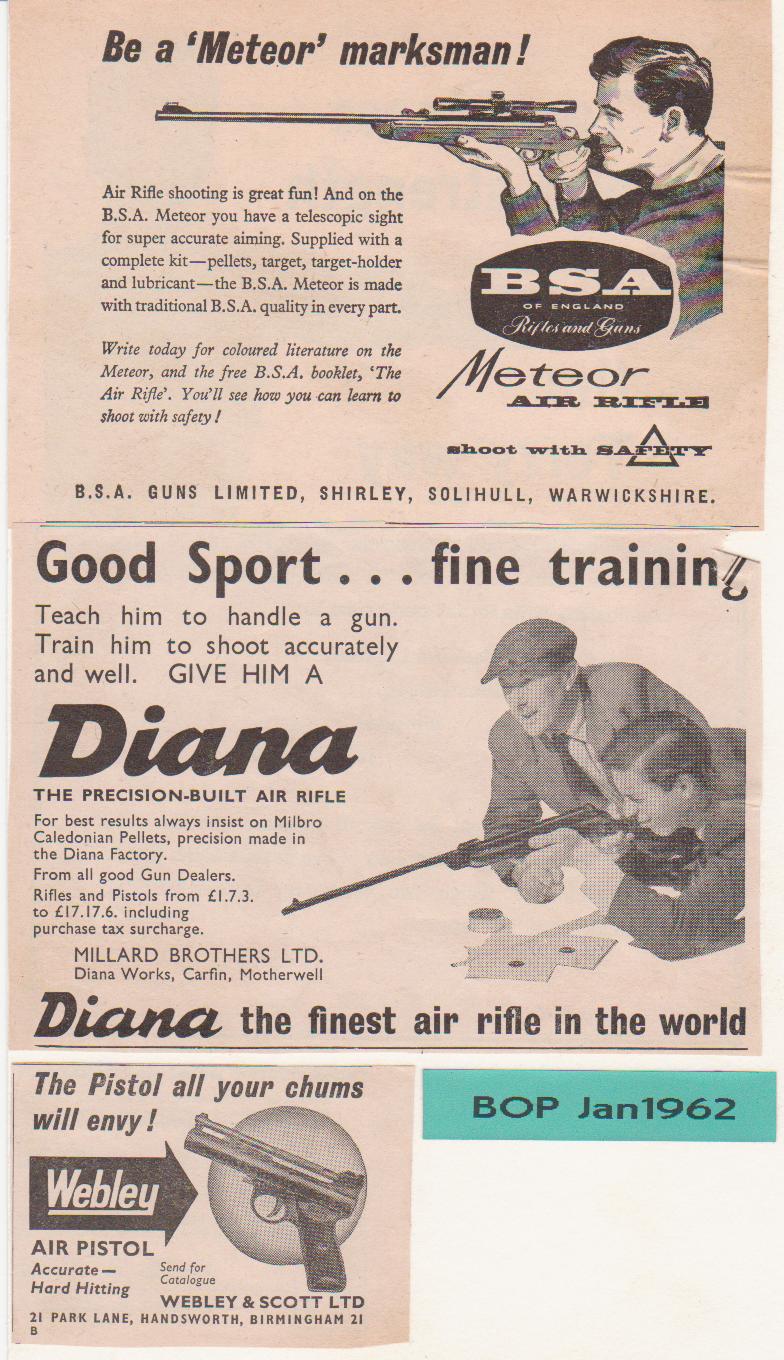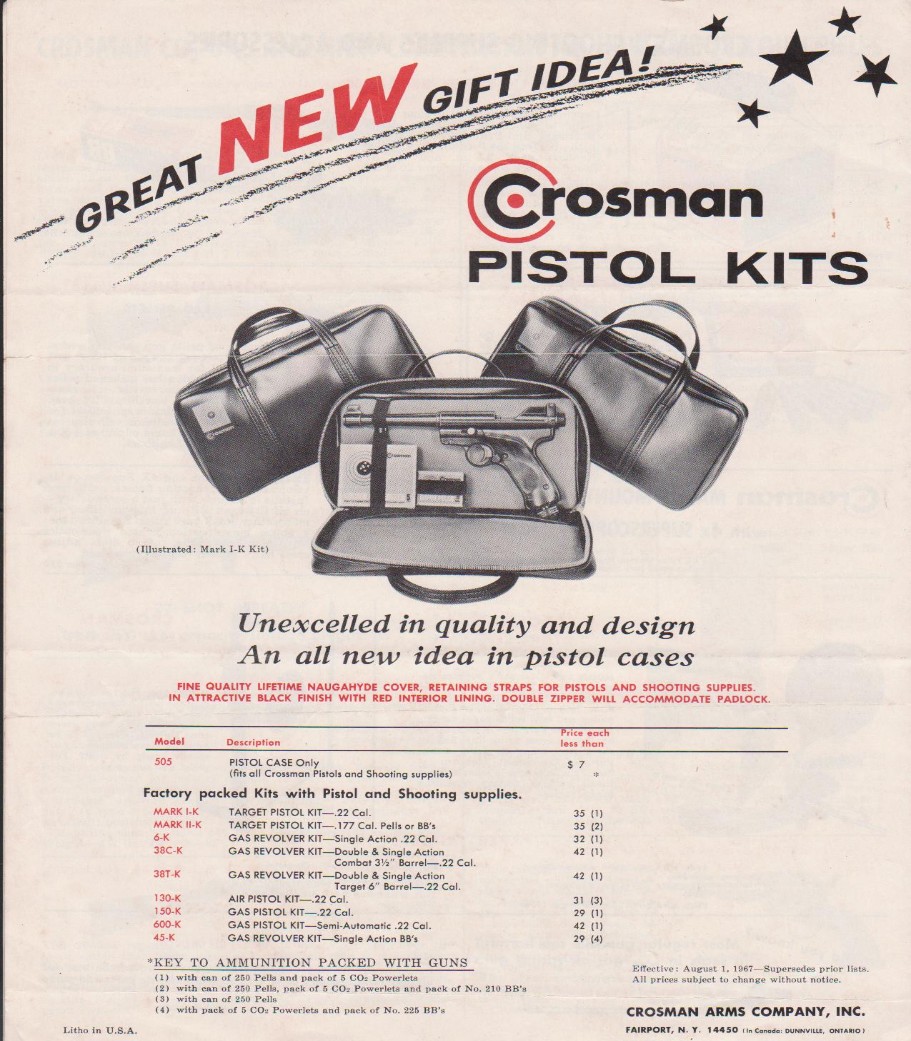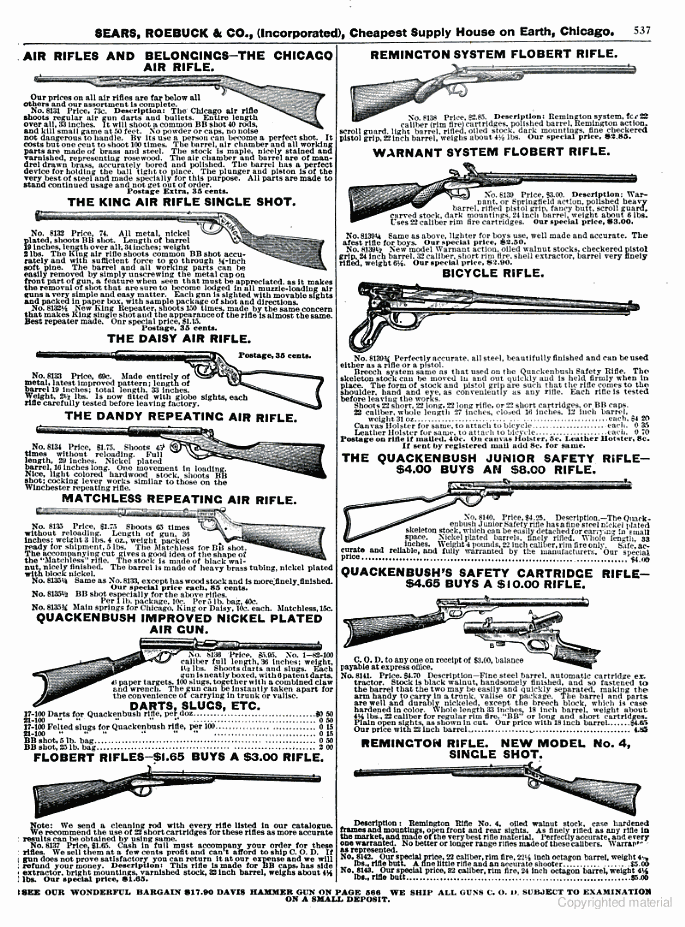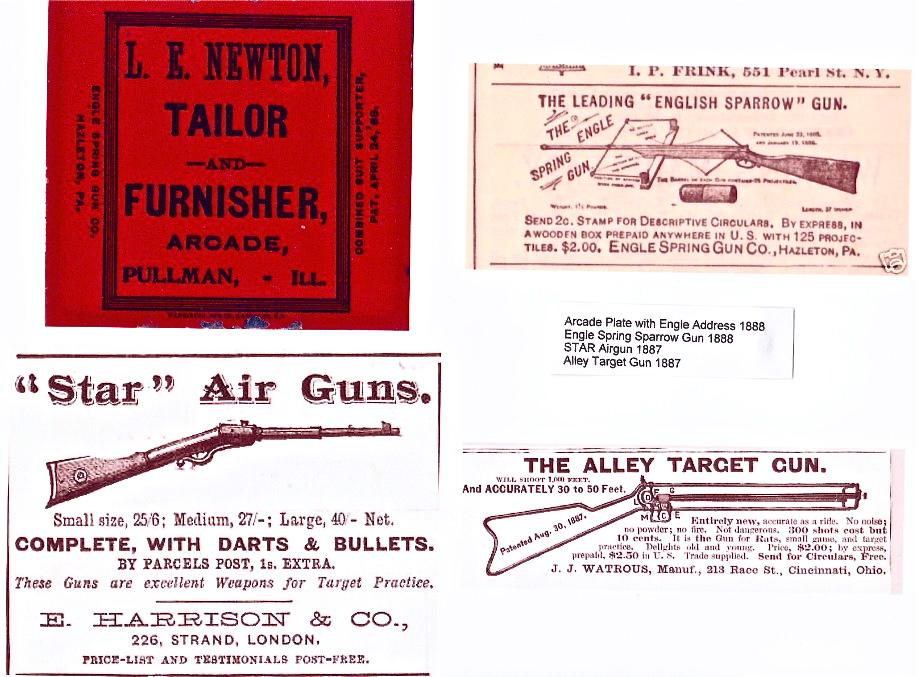 1902 Sears Roebuck Catalogue