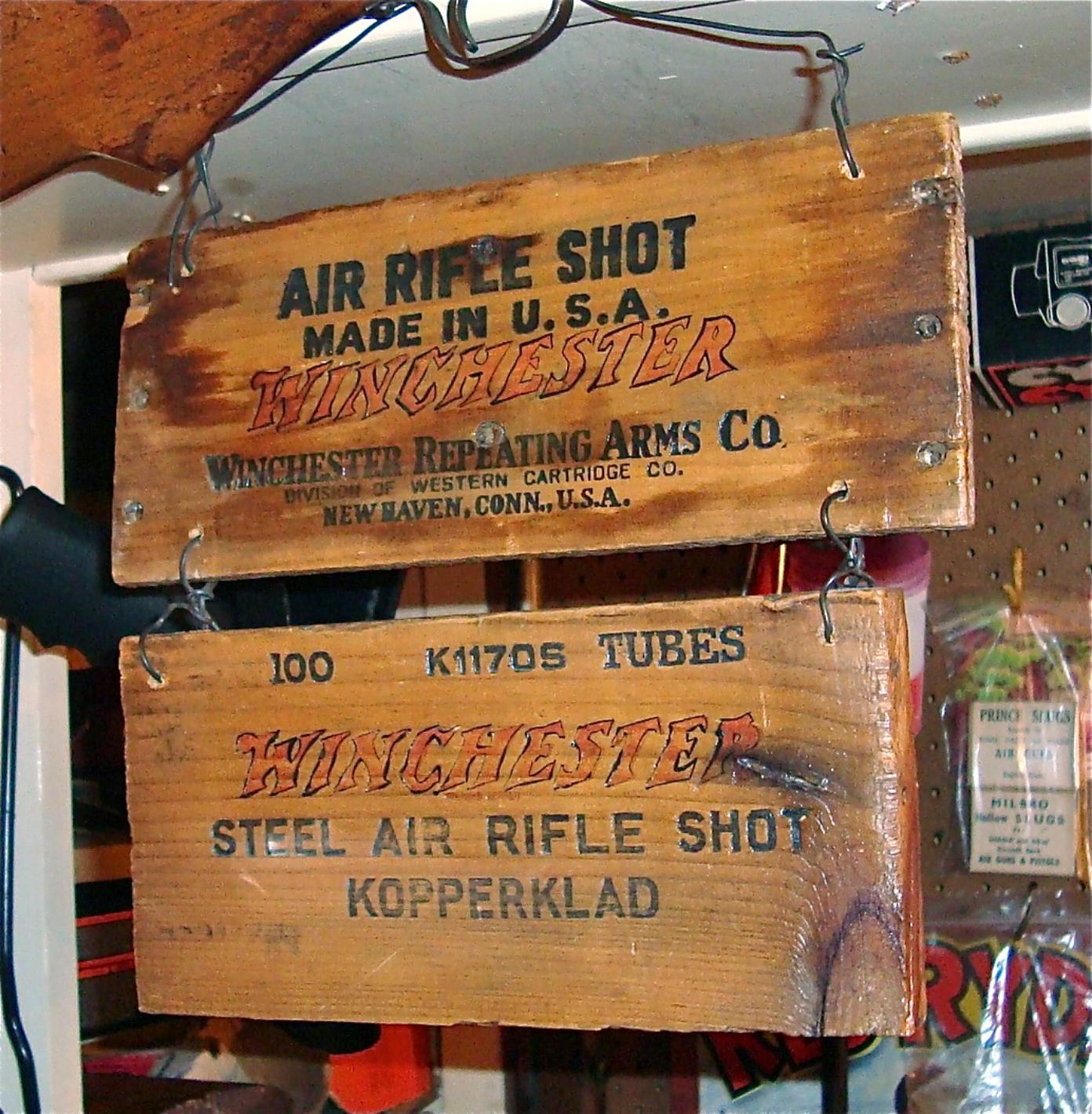 1930 Winchester Air Rifle Shot Box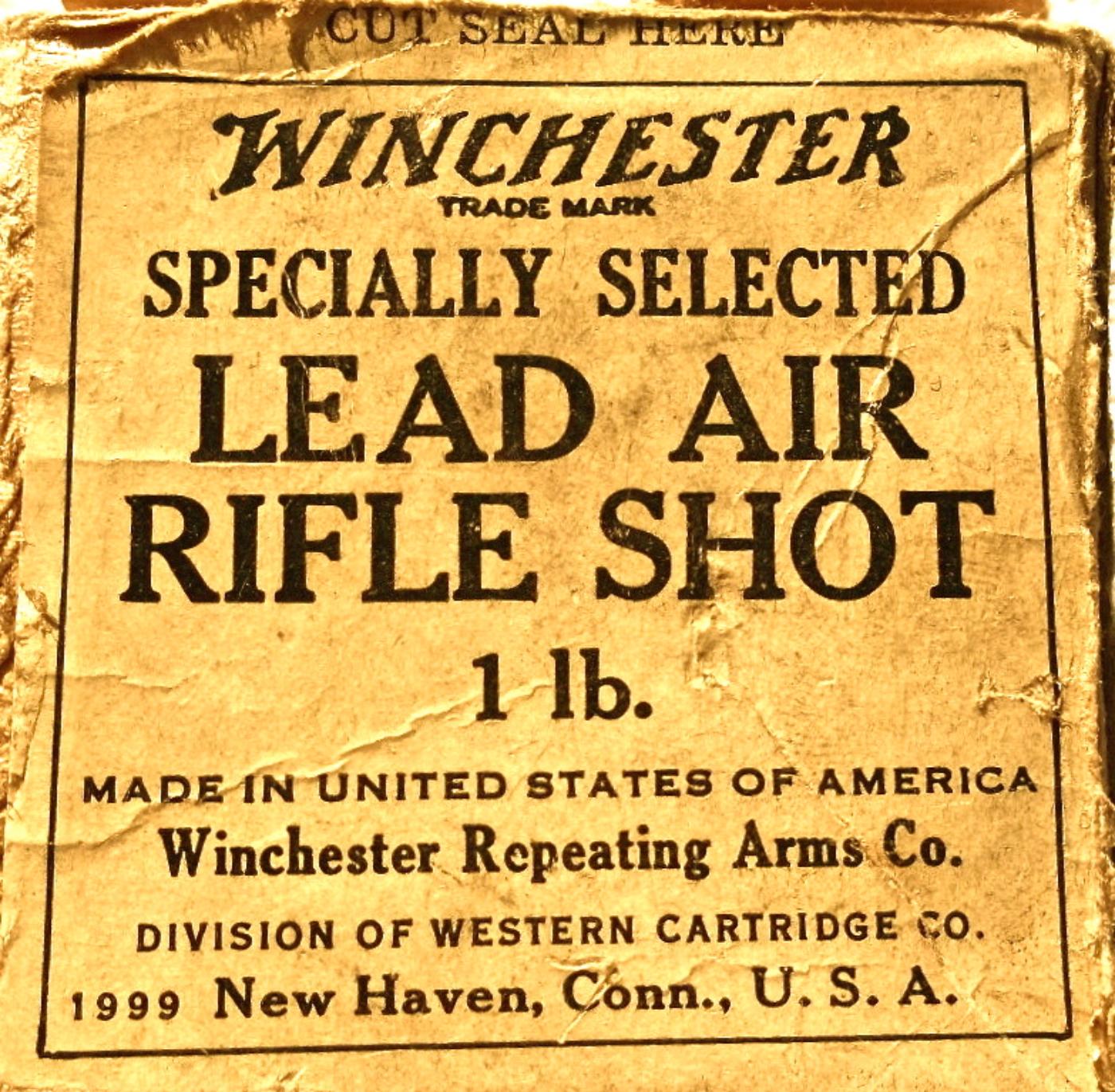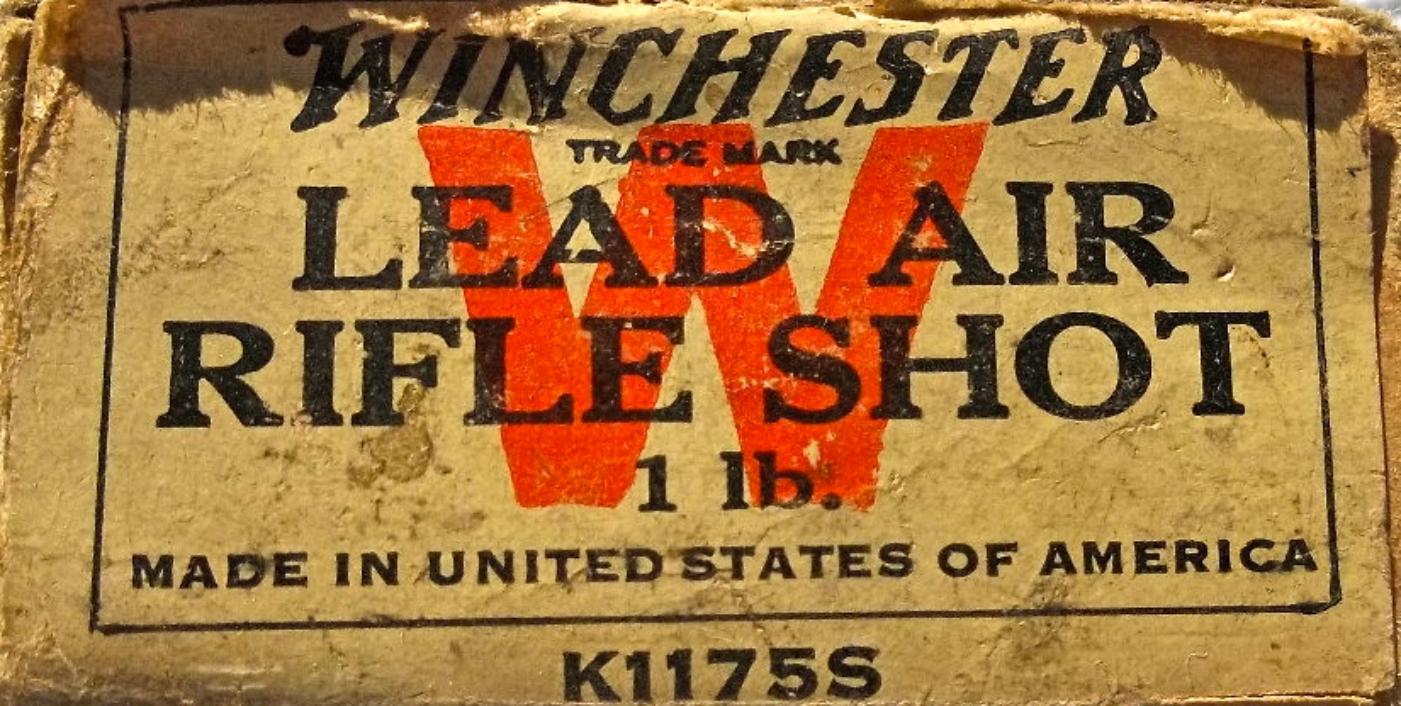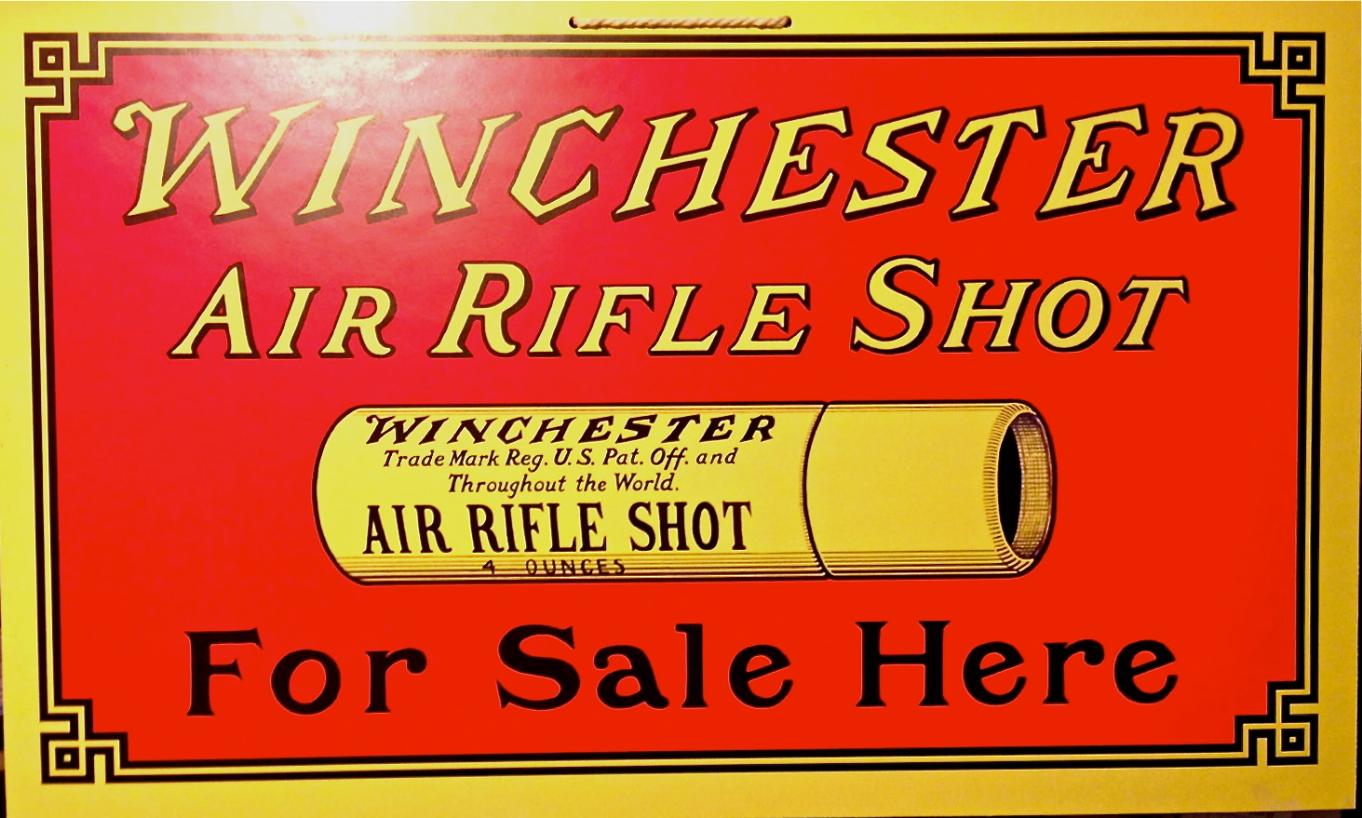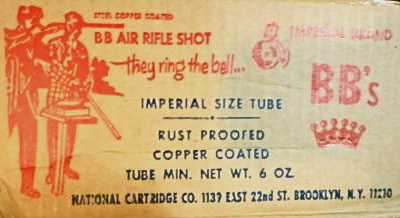 Turn of the century Whistle Advert.


Tatham's BOY SCOUT Air Rifle Shot 1915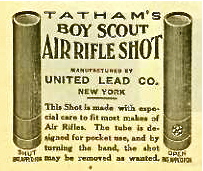 Air Rifle Shot containers,styled after the company's distinctive black shotgun shells.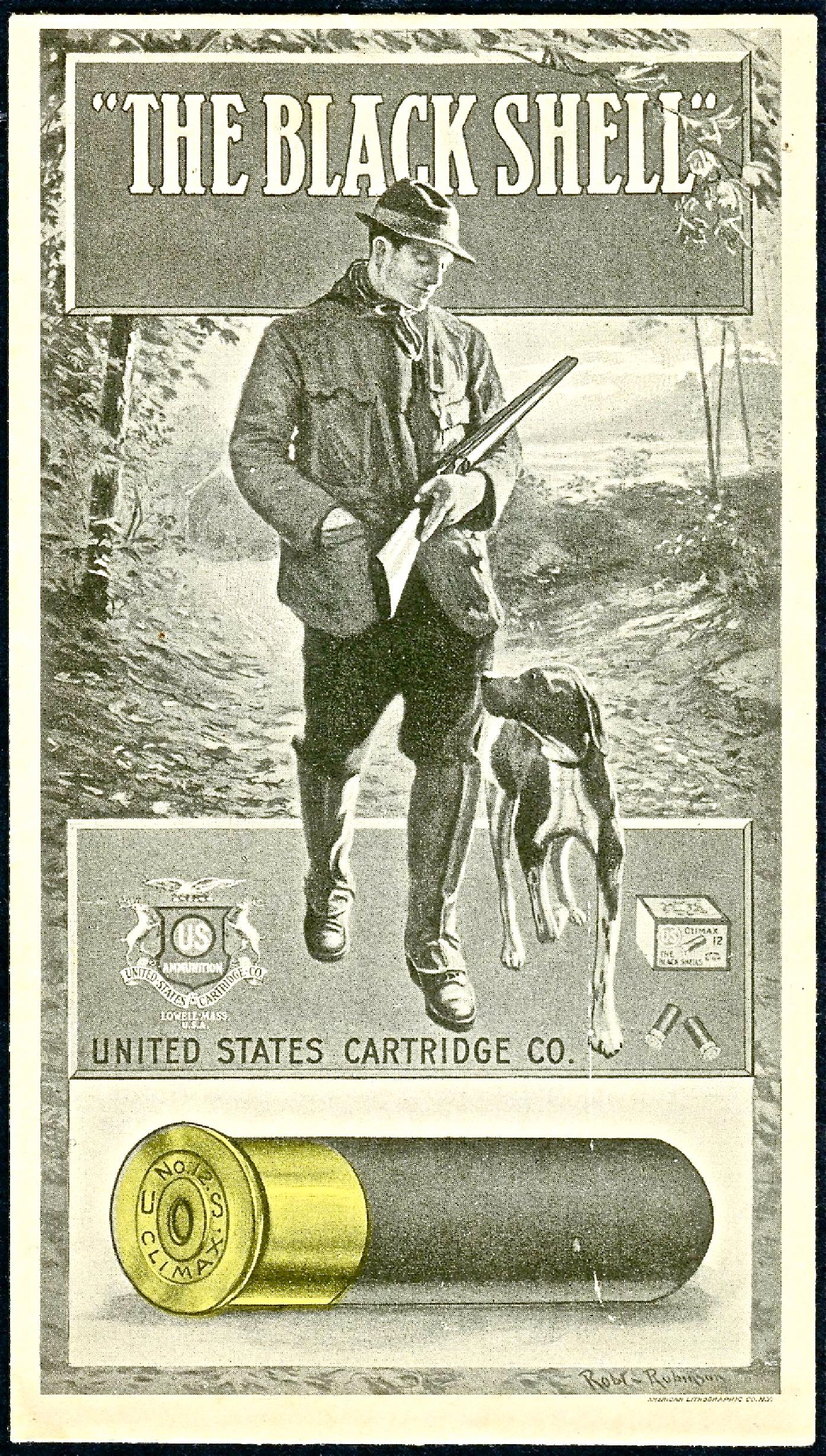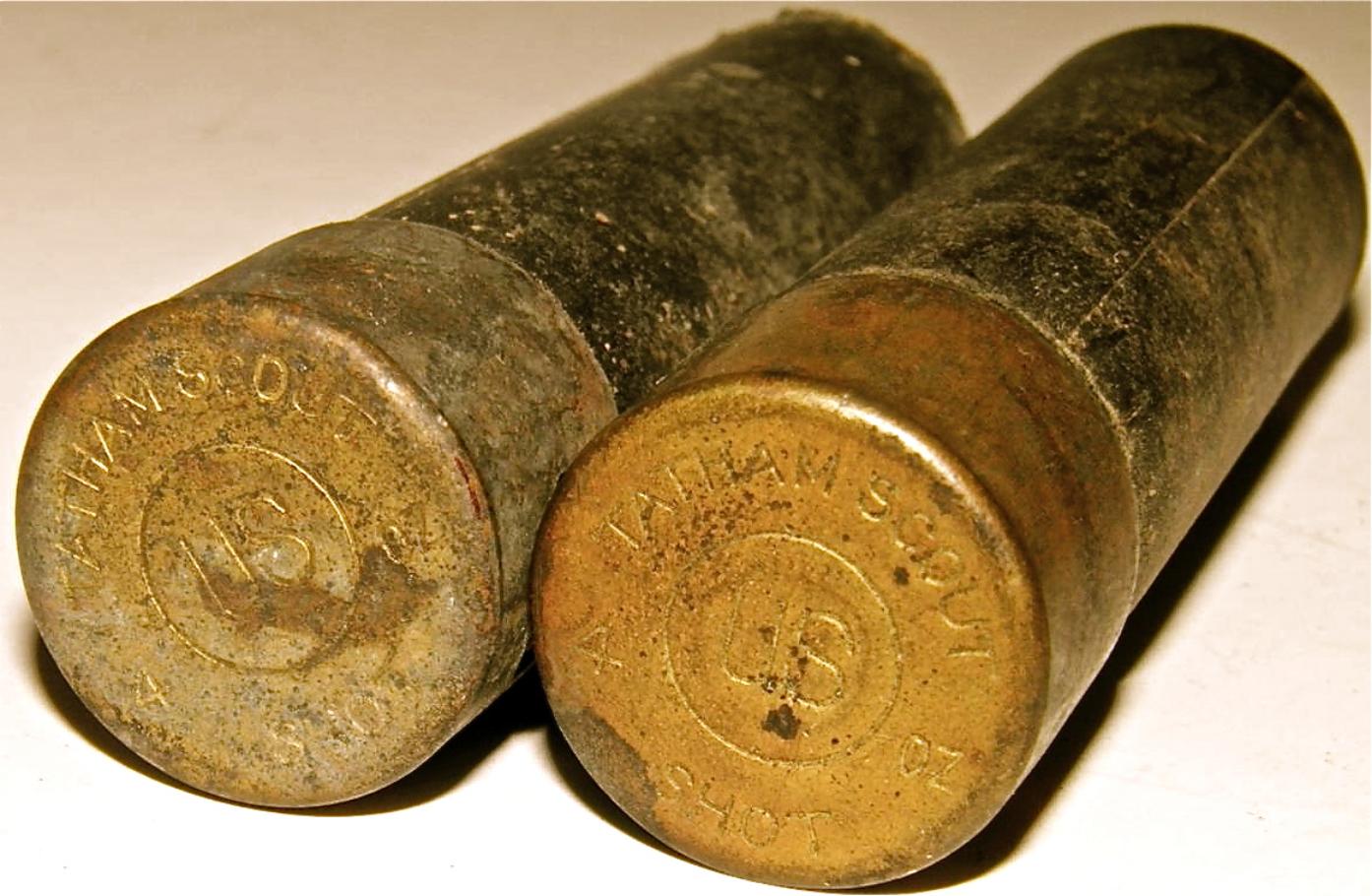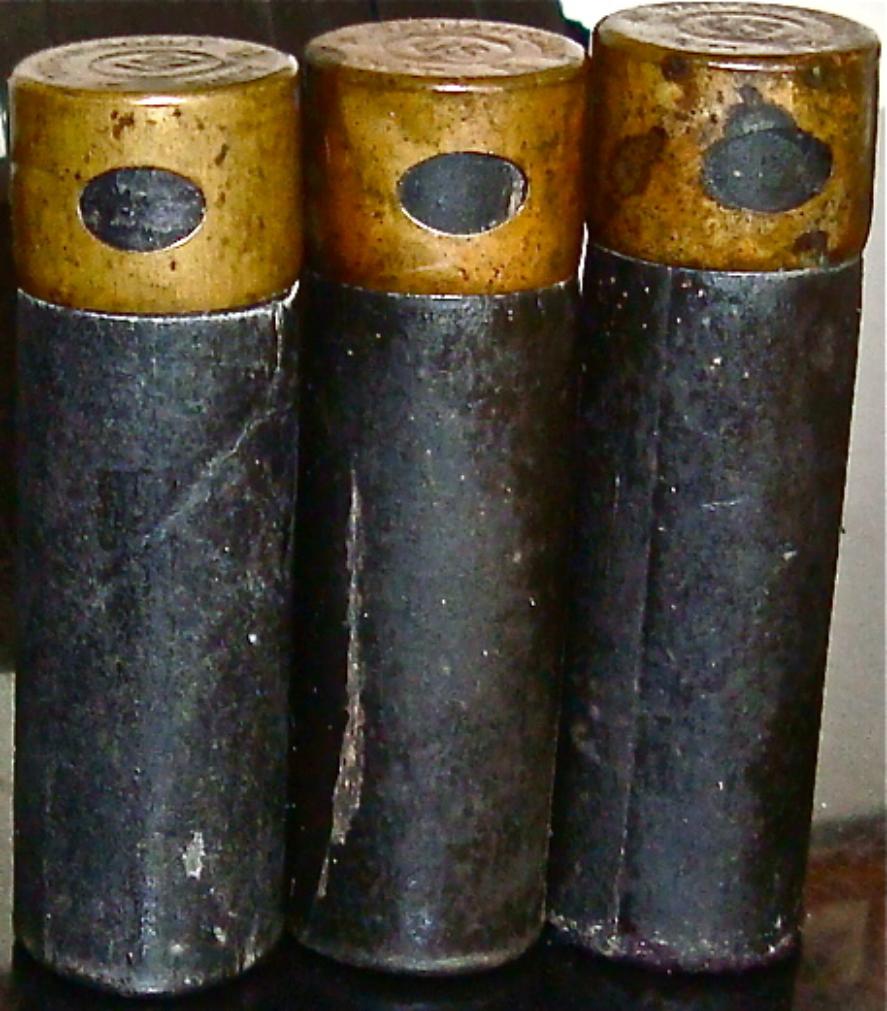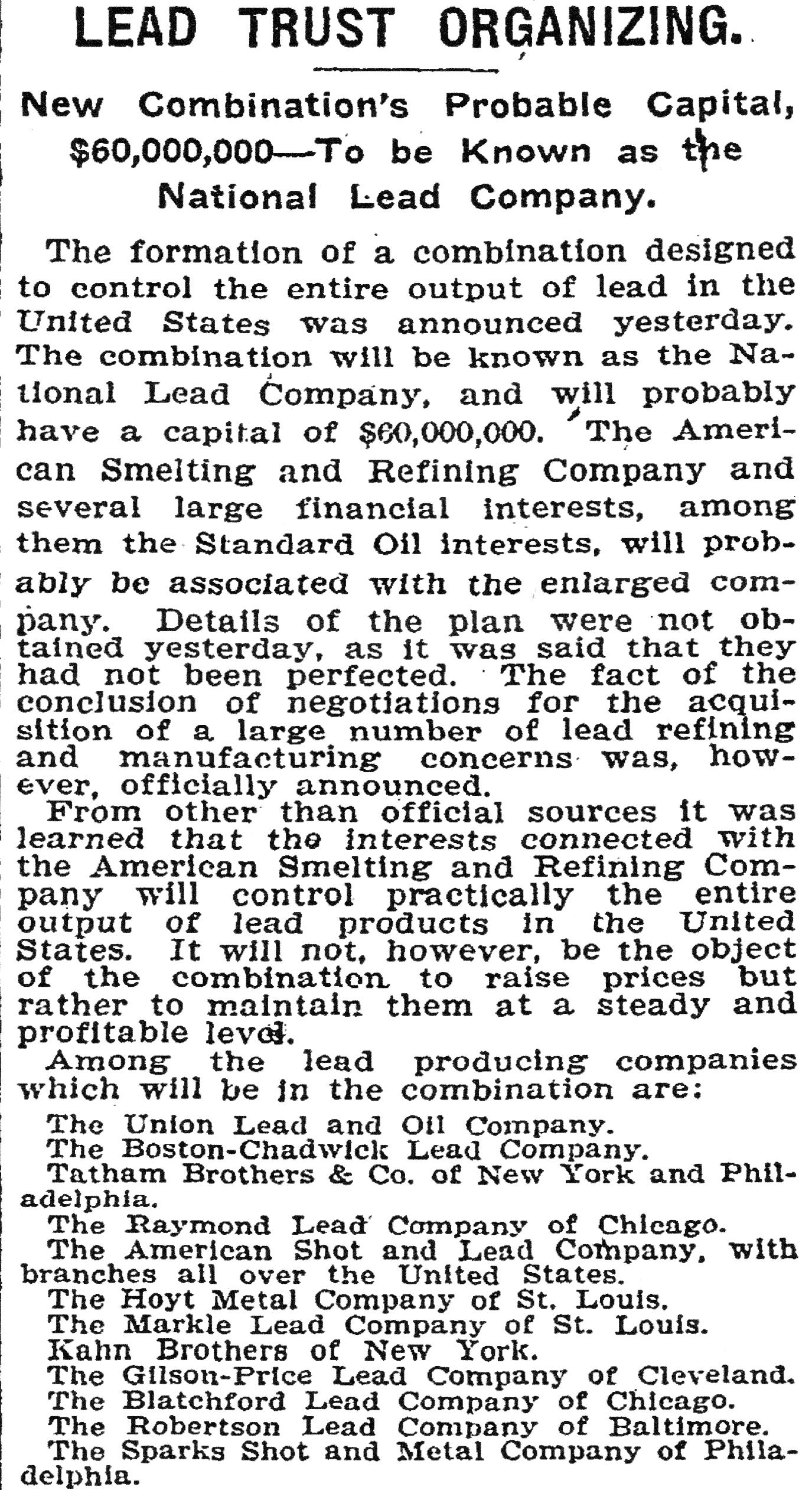 LEAD SHOT 

We manufacture drop and chilled shot in all 
standard sizes from .04" diameter to .23" diameter. 
We also manufacture compressed buck shot and 
lead balls ranging in diameter from .24" to .68". 
For air rifles, we make a special size of shot known 
and branded as "Air Rifle Shot." Having a diam- 
eter of .175", it is designed for most makes of air 
rifles. Sold under the brand name "Tatham, " our 
lead shot and lead balls are carefully manufac- 
tured to insure roundness, solidity, smooth polish 
and uniformity and accuracy as to size. 

Drop and chilled shot and lead balls normally 
are packed in 25 lb. bags. Air Rifle Shot is sold 
in large or small tubes, packed 100 to the case. 
The large tube contains approximately 4 ozs. of 
shot; the small tube approximately 2% ozs. Air 
Rifle Shot is also furnished in 1 lb. cartons, packed 
25 cartons to the case.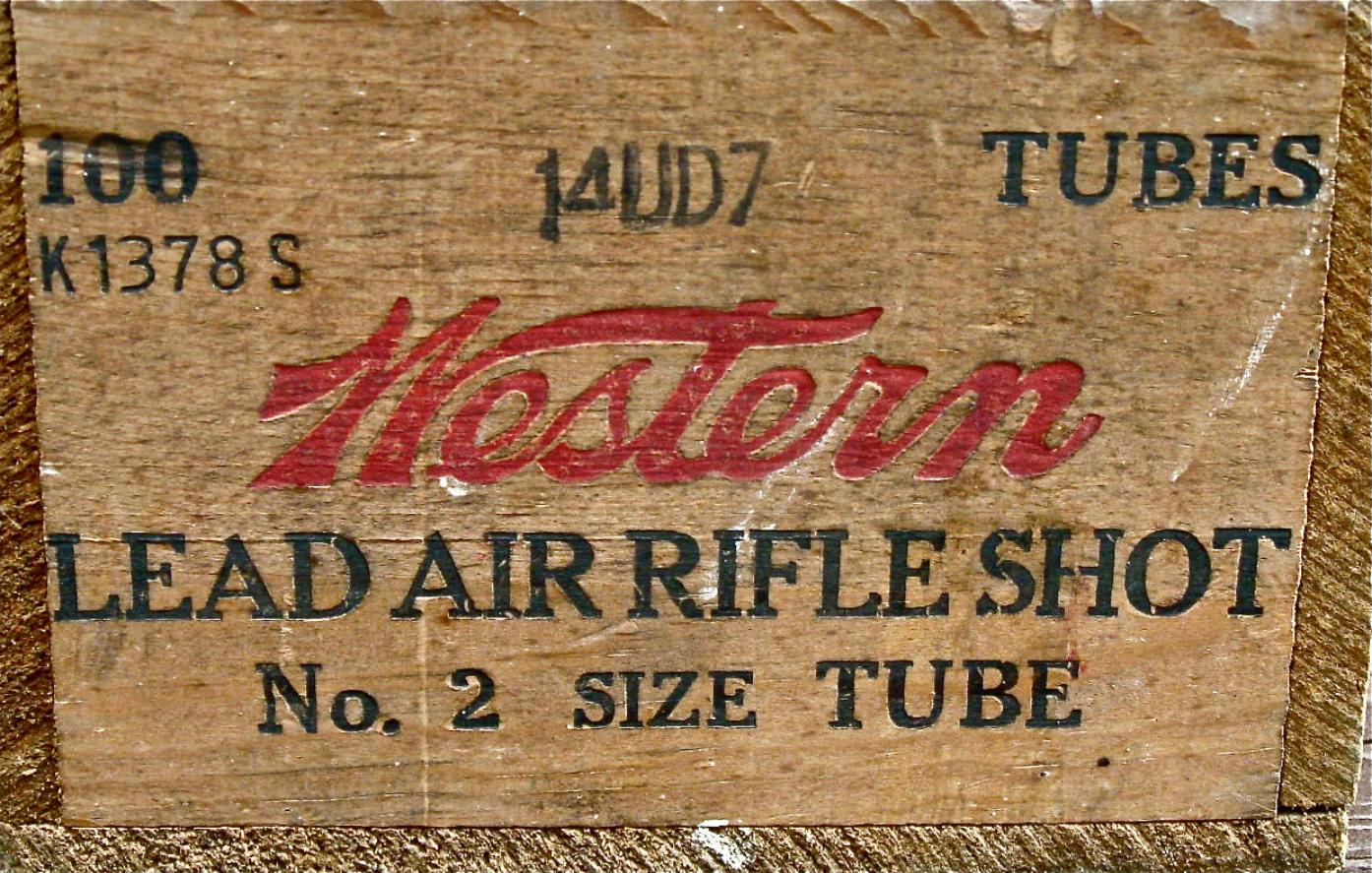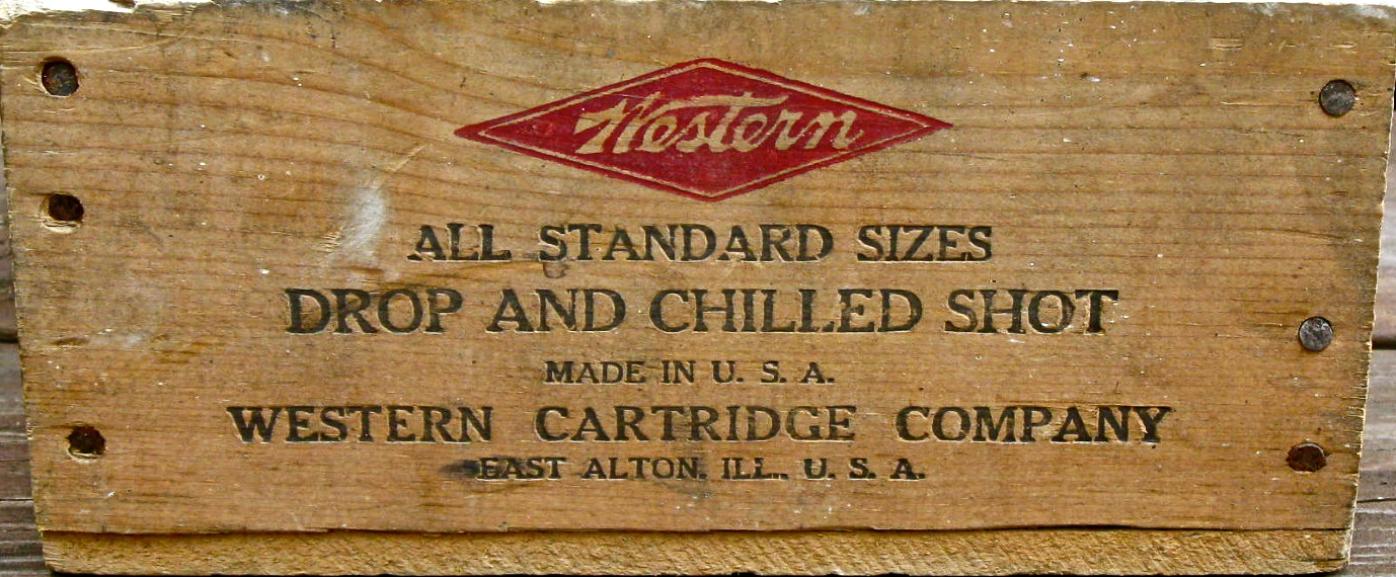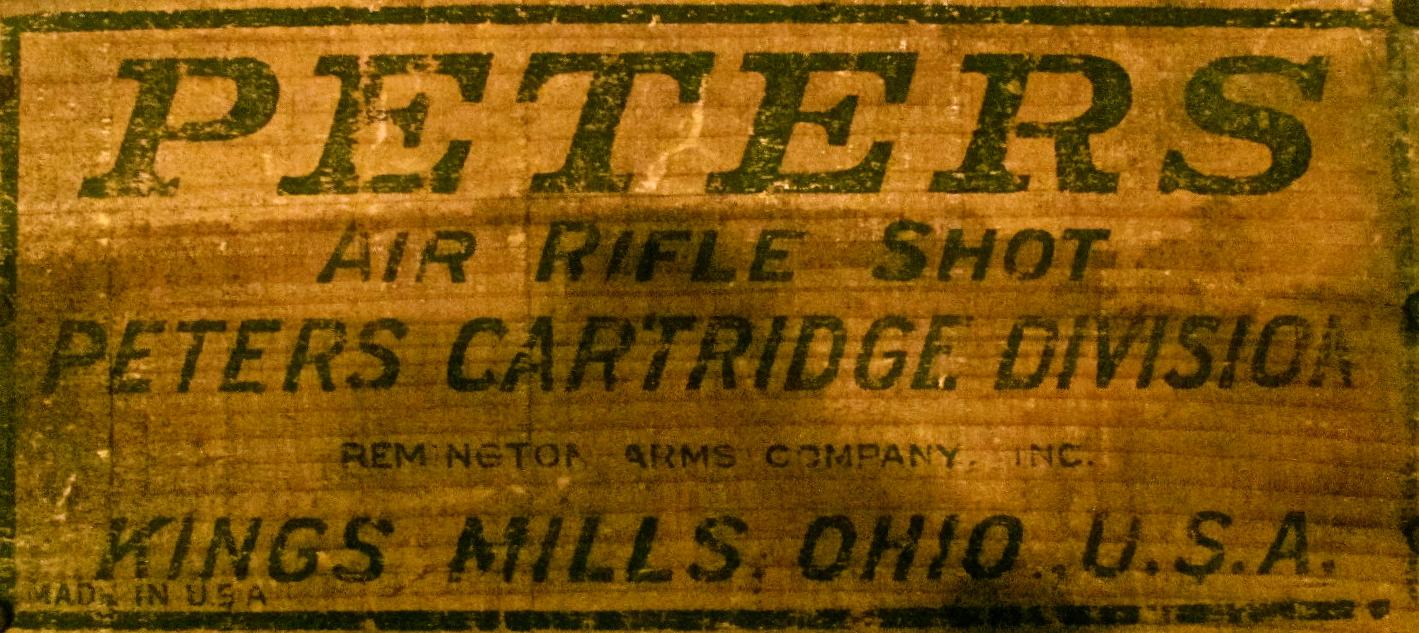 Like many retail chain stores , "Western Auto" sold its own line of sporting goods under the "Revelation" brand name. This included this BB shot for air guns. Over the years, this air gun shot was packaged in different style tubes and boxes and in different qty. sizes. This is a extra big 600 count size shot tube.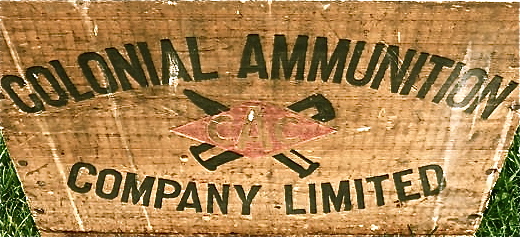 A selection of Air Rifle Lead Shot and Copper coated Steel BBs from the first half of the 20th Century.

Tatham 1915/Peters 1936/Bullseye 1936/Winchester 1928/Remington 1936/Western 1940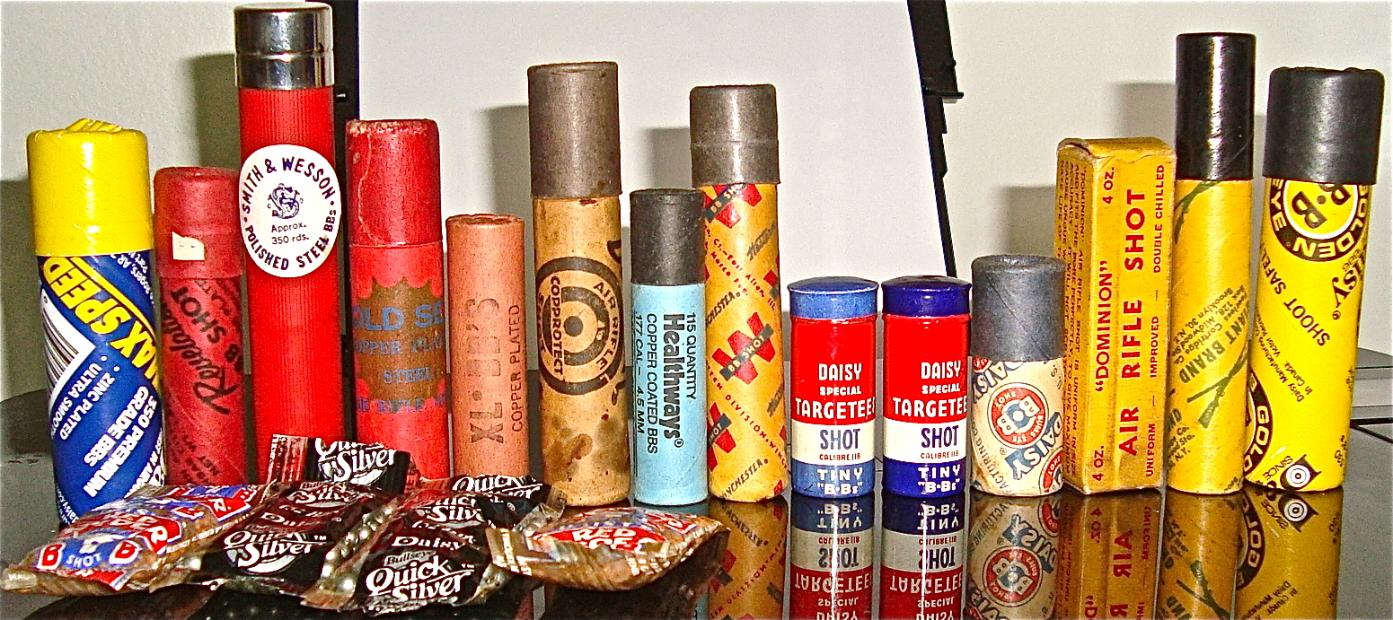 1930.Selection of Air Rifle Shot.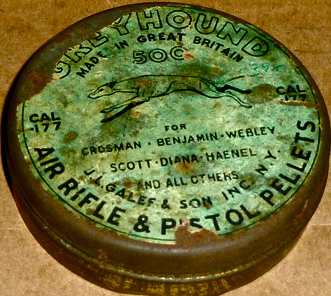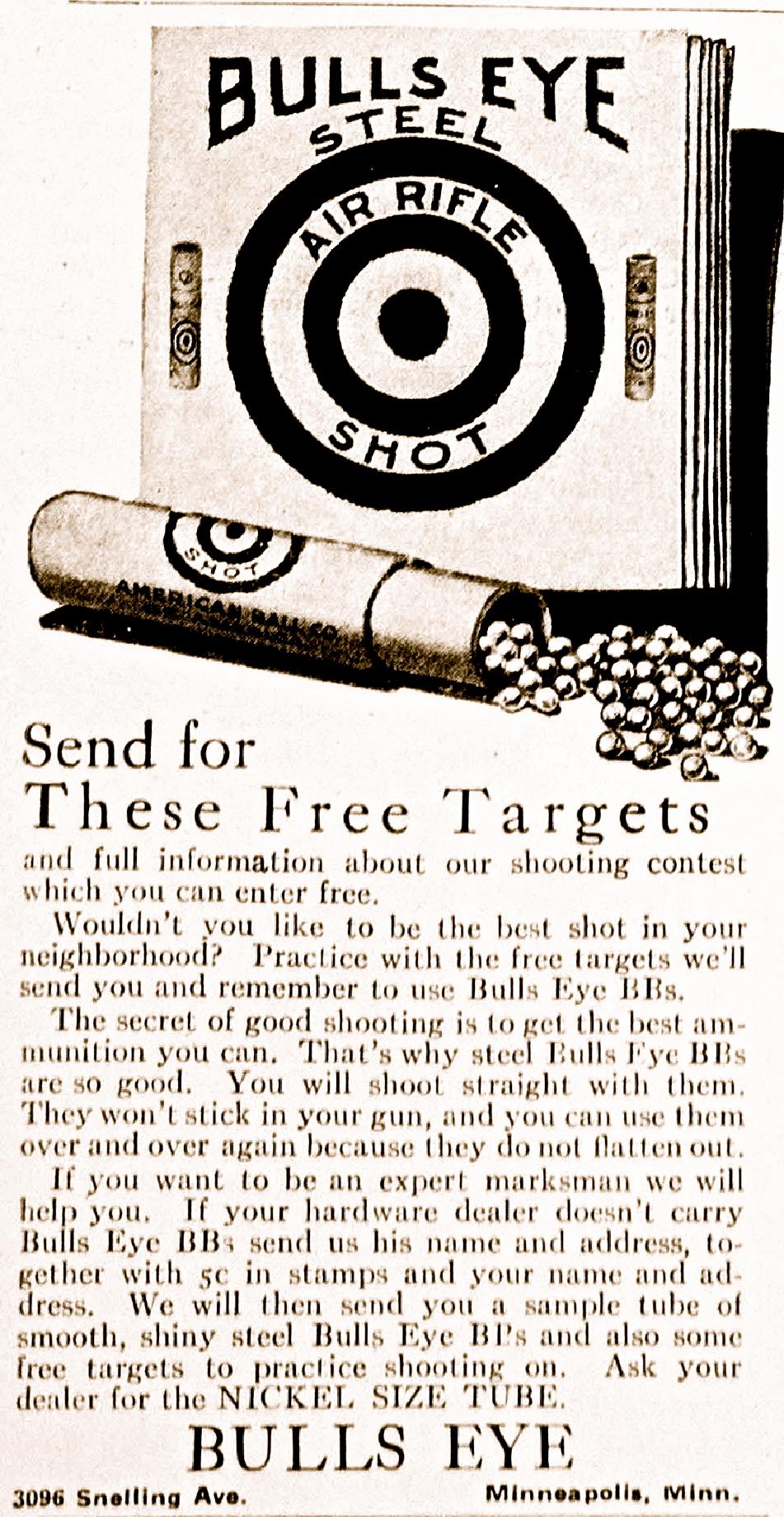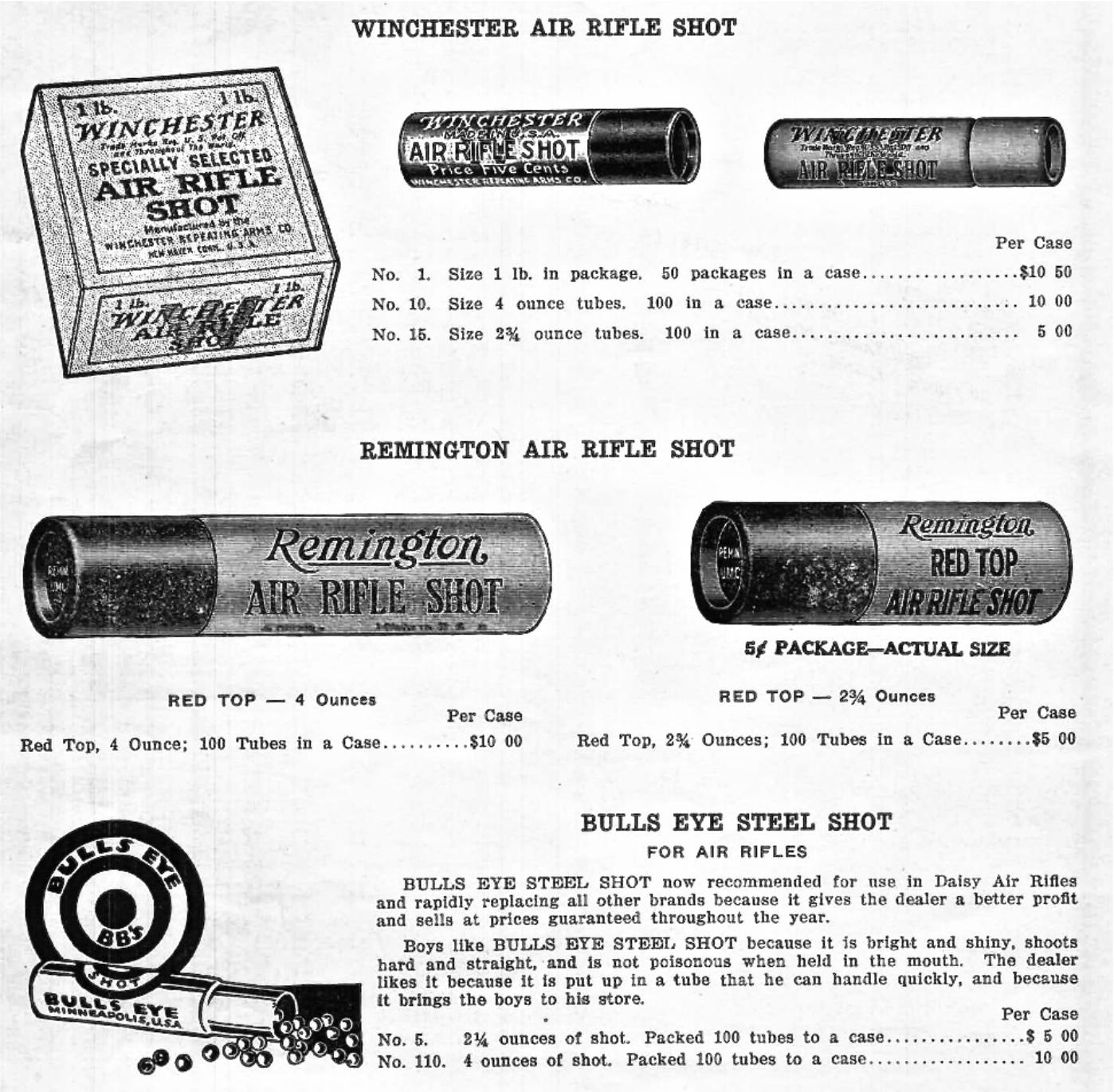 1916 Lead Winchester Shot.
Winchester first marketed tubes of lead shot for air rifles in 1914.(from Arms & Explosives,courtesy Col.Tony Williams)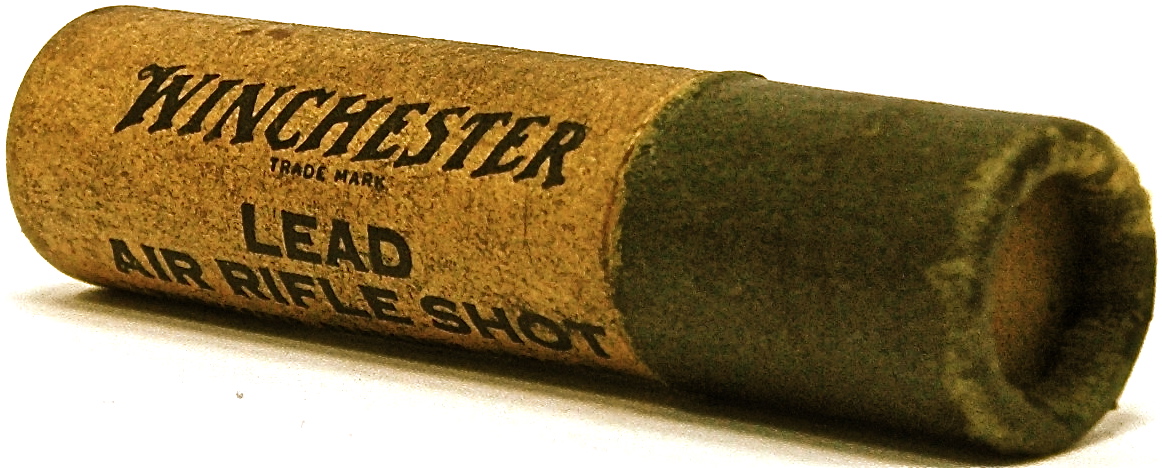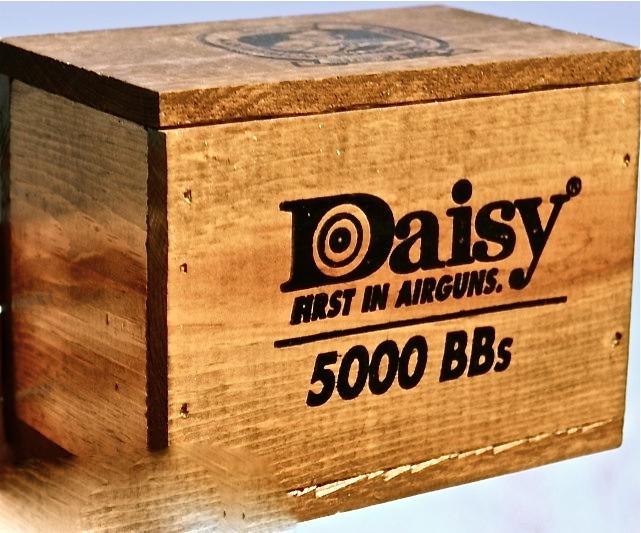 Korean ACE Air Cartridge and .22 pellet inserter.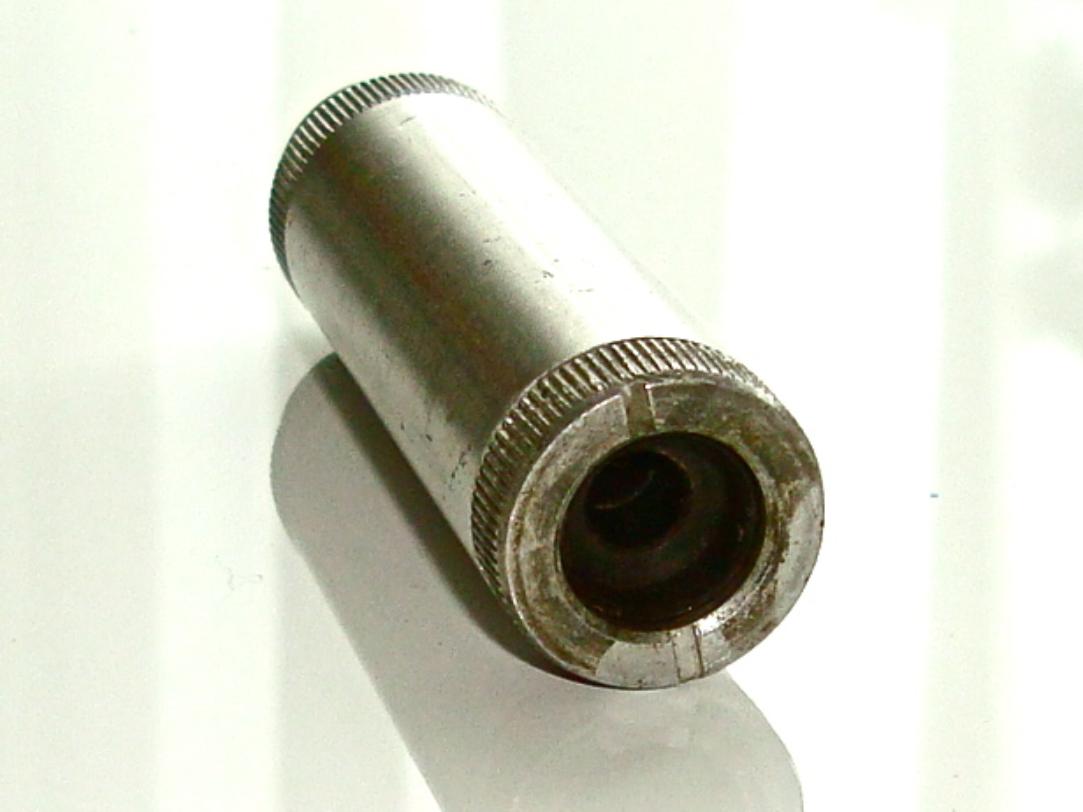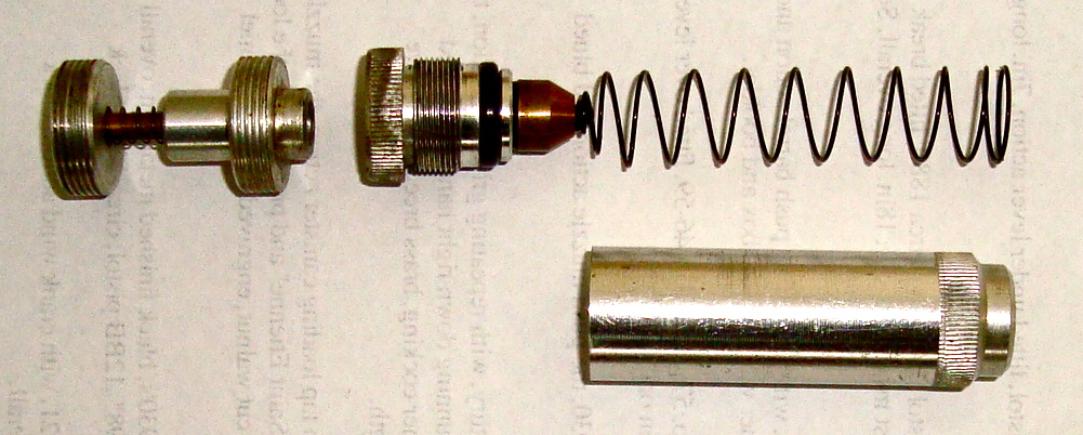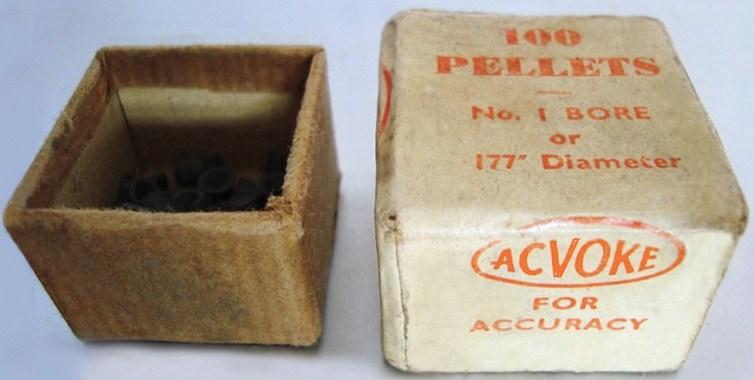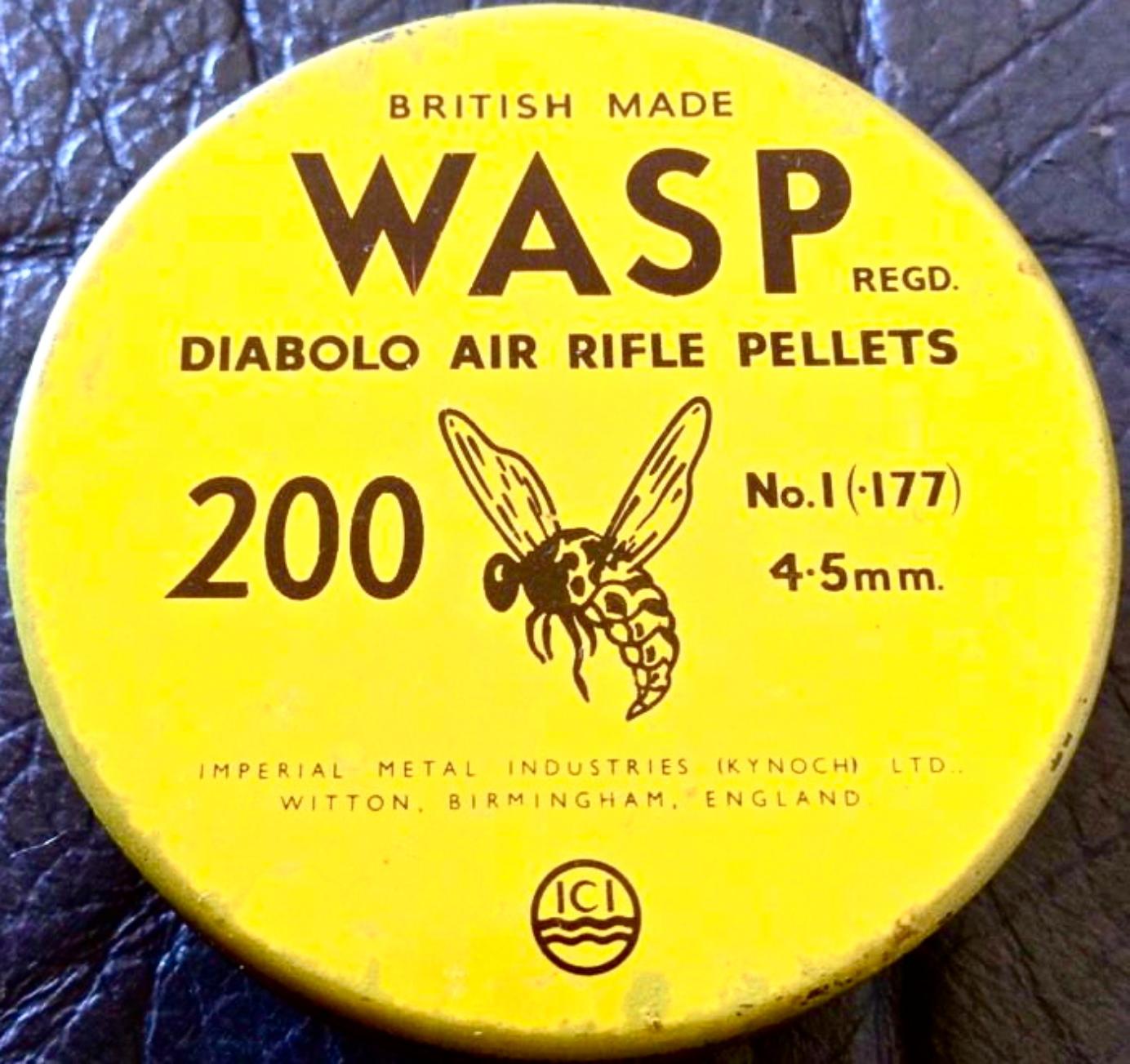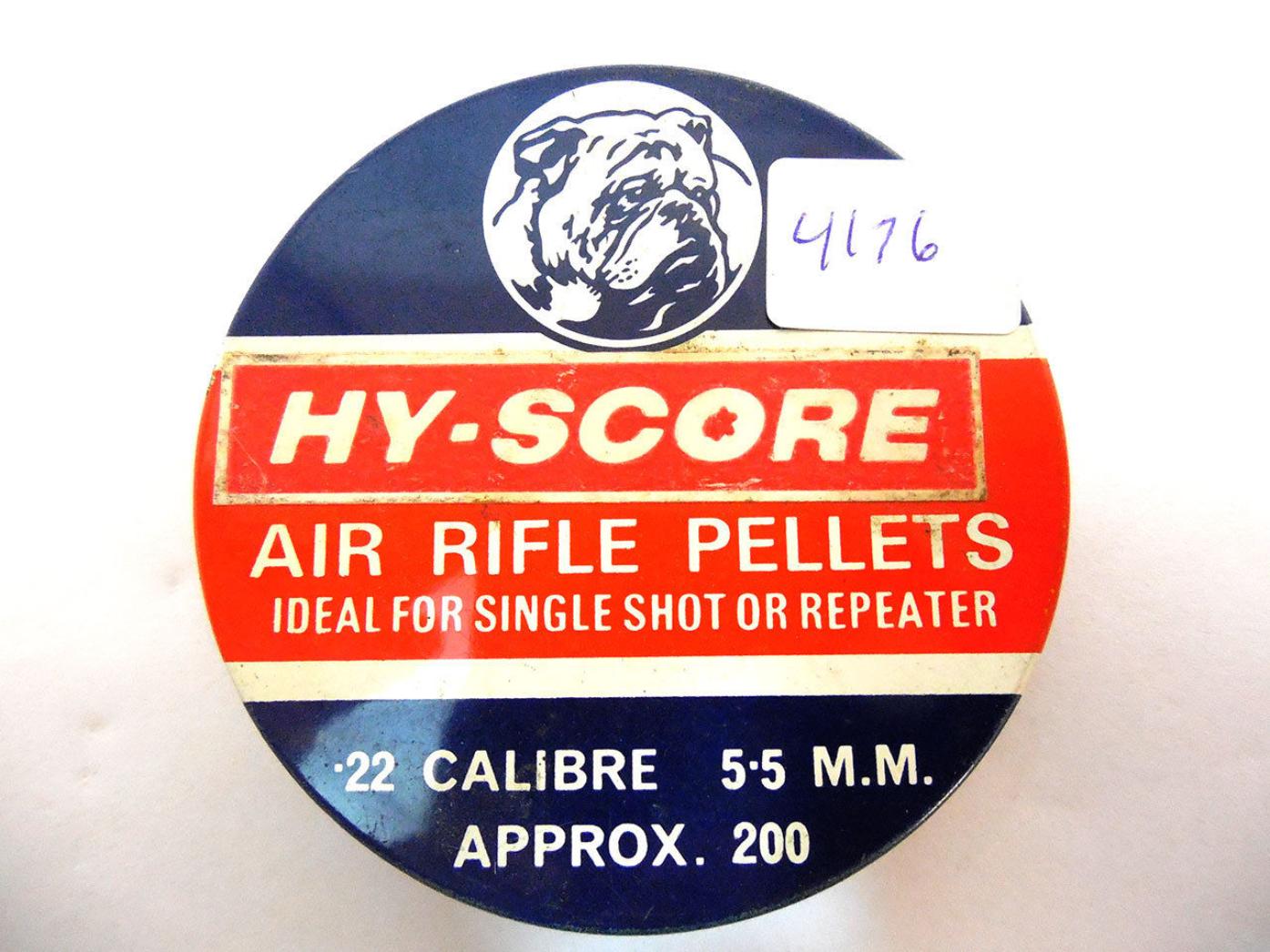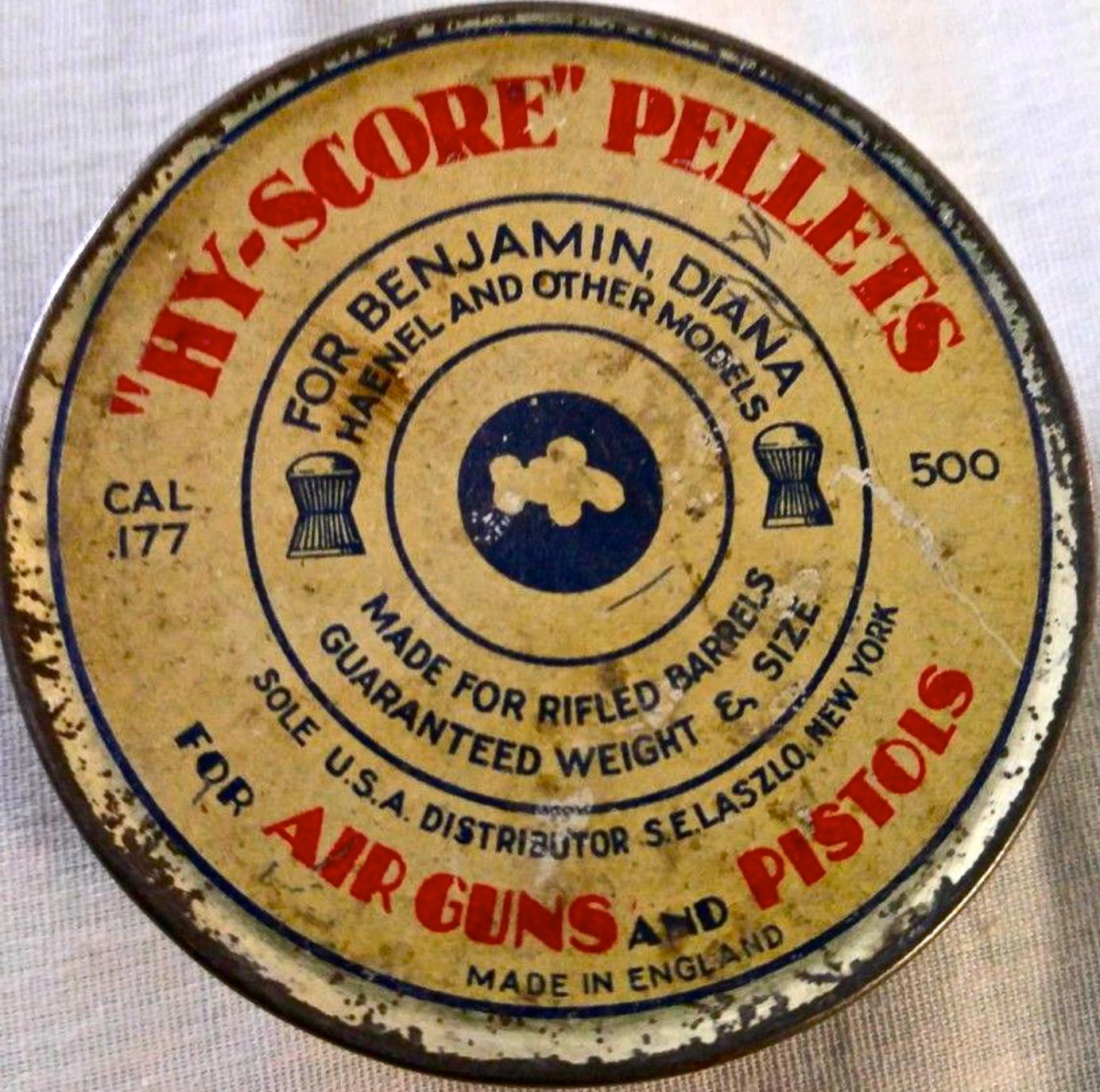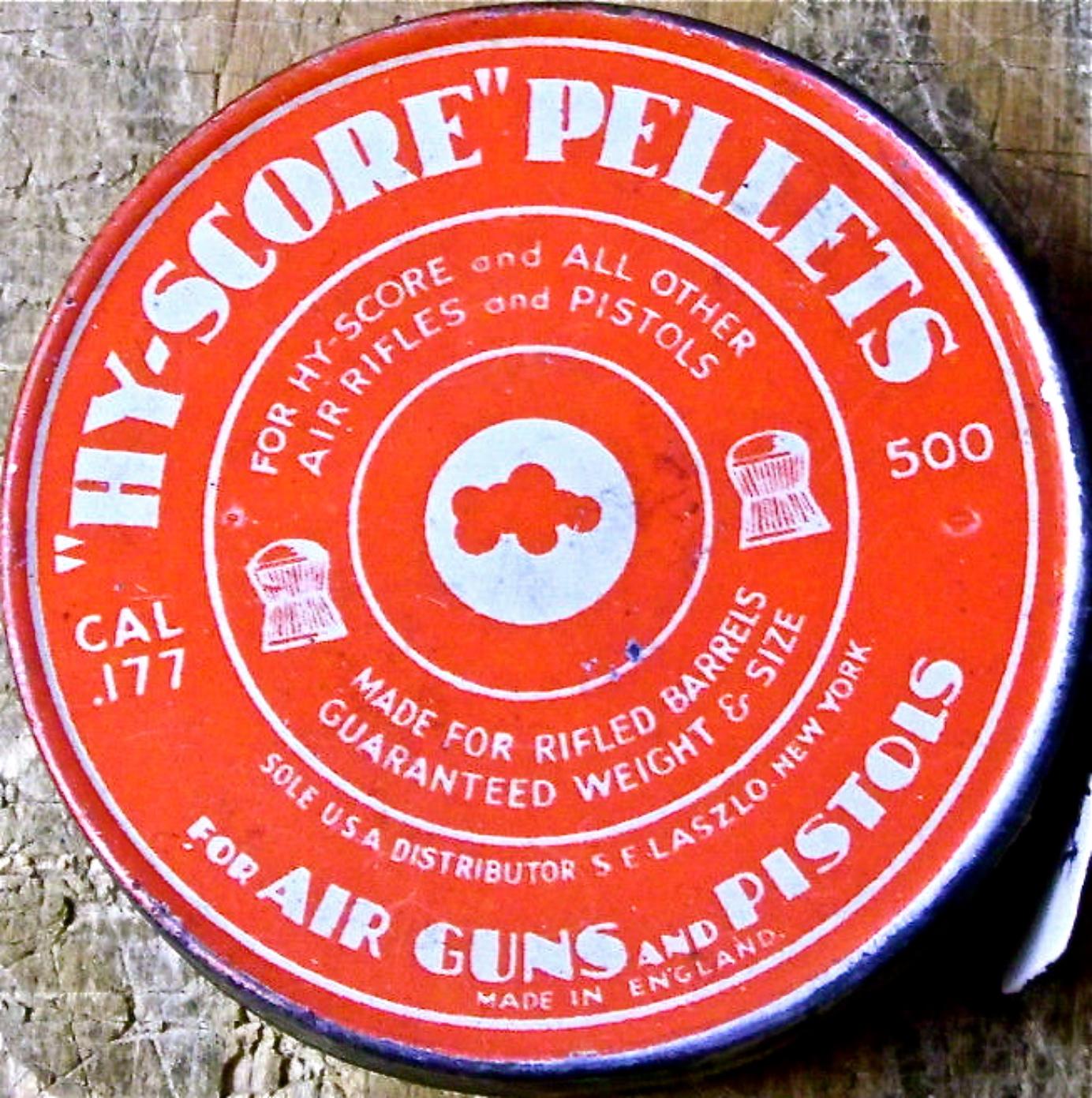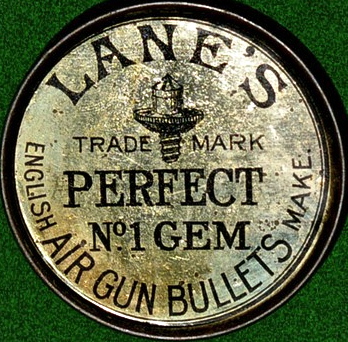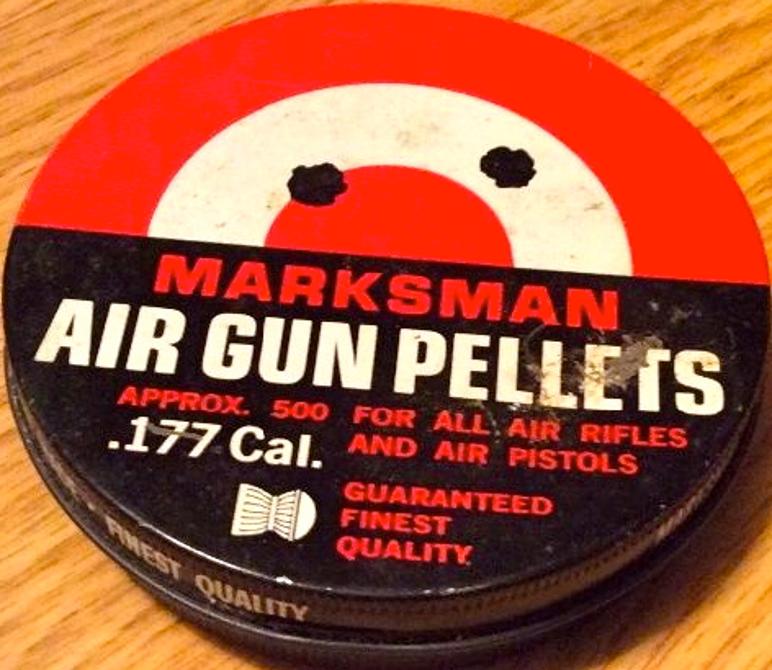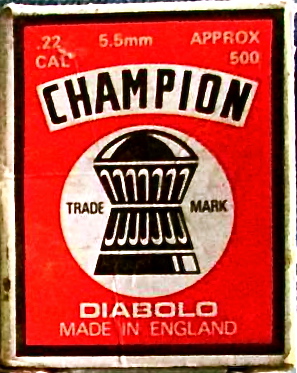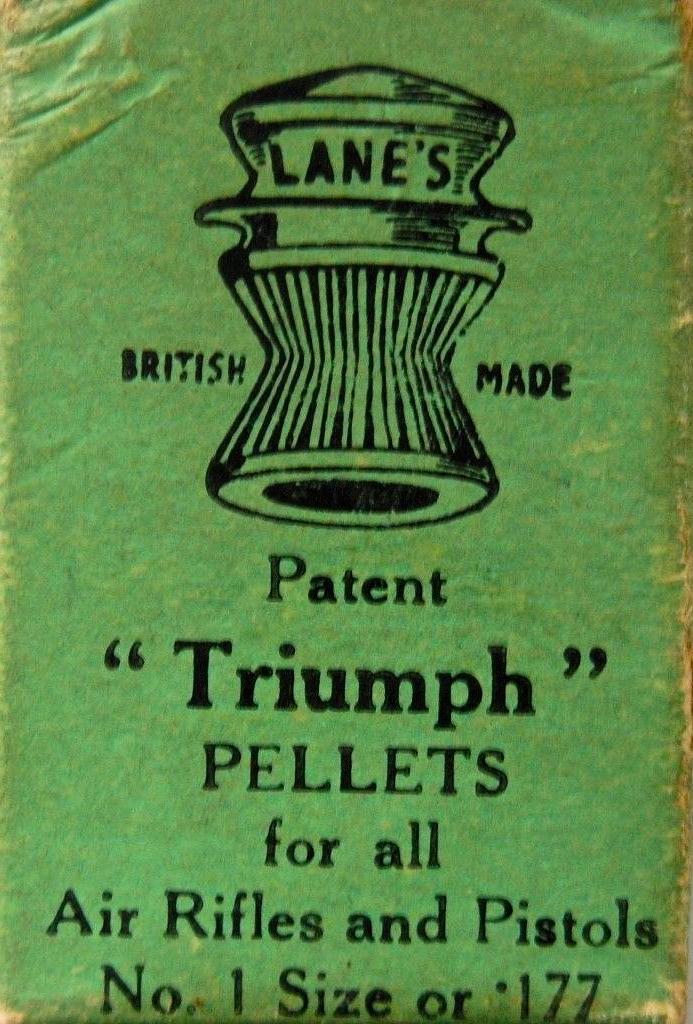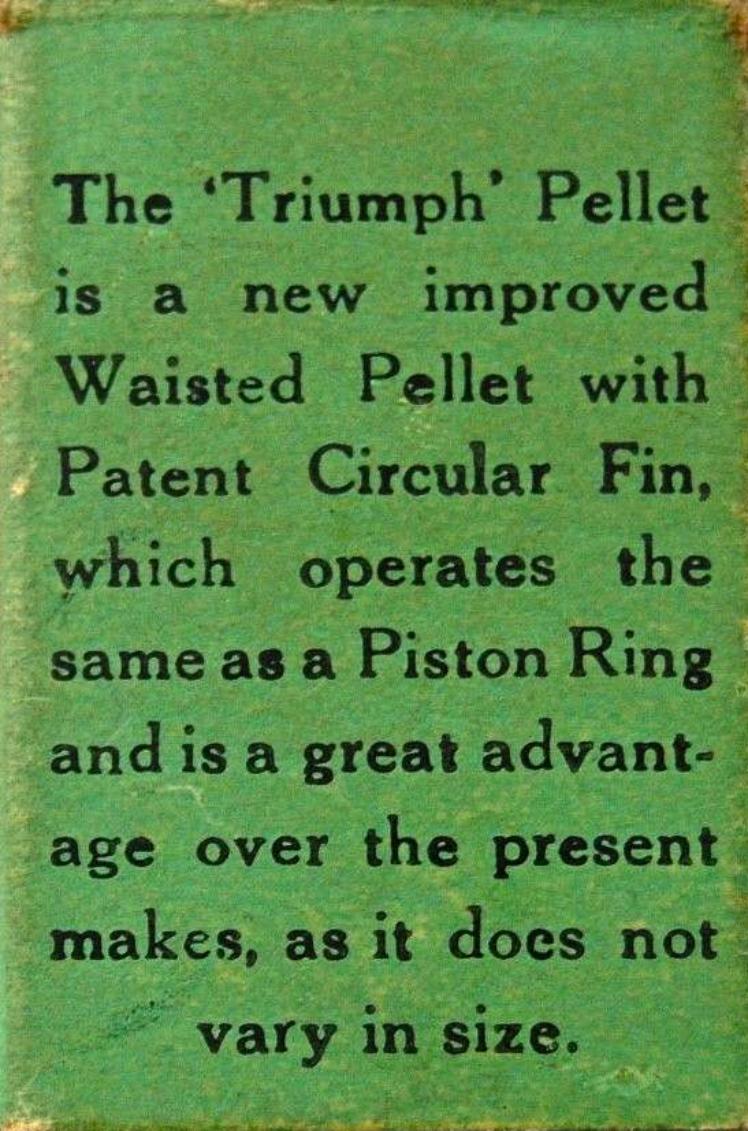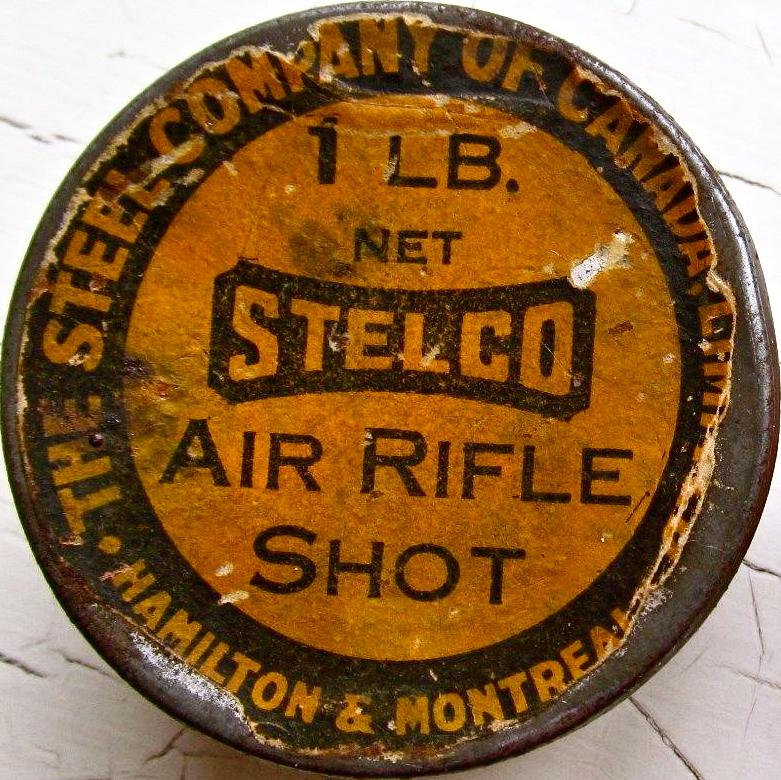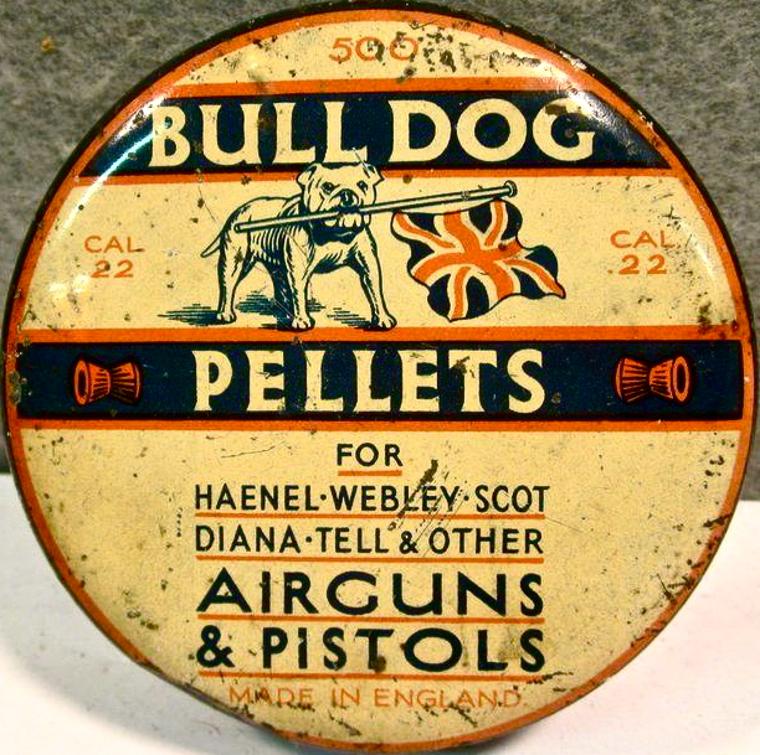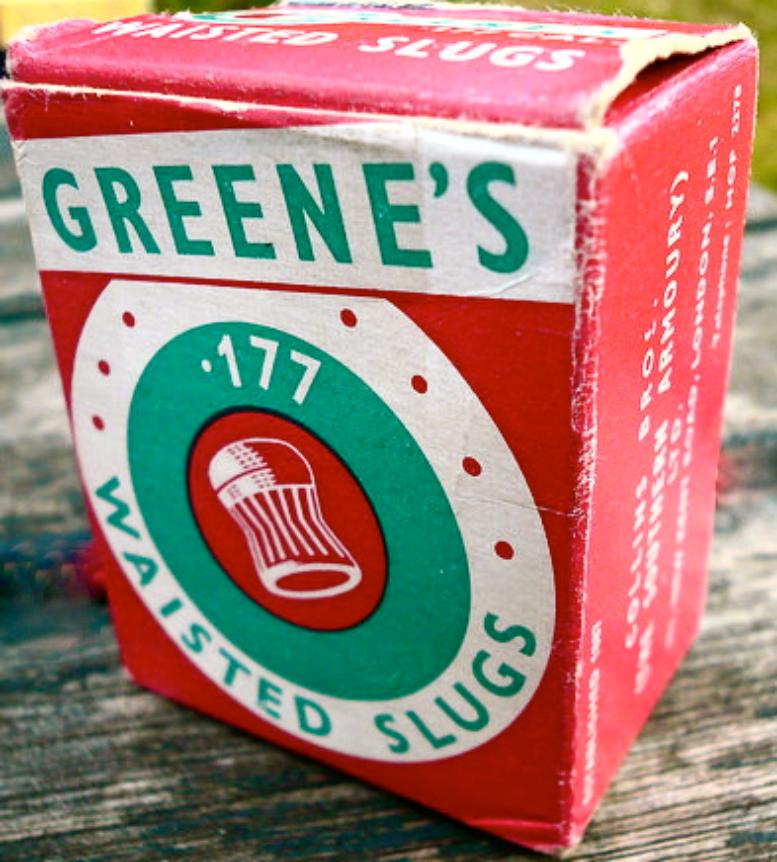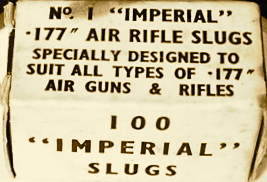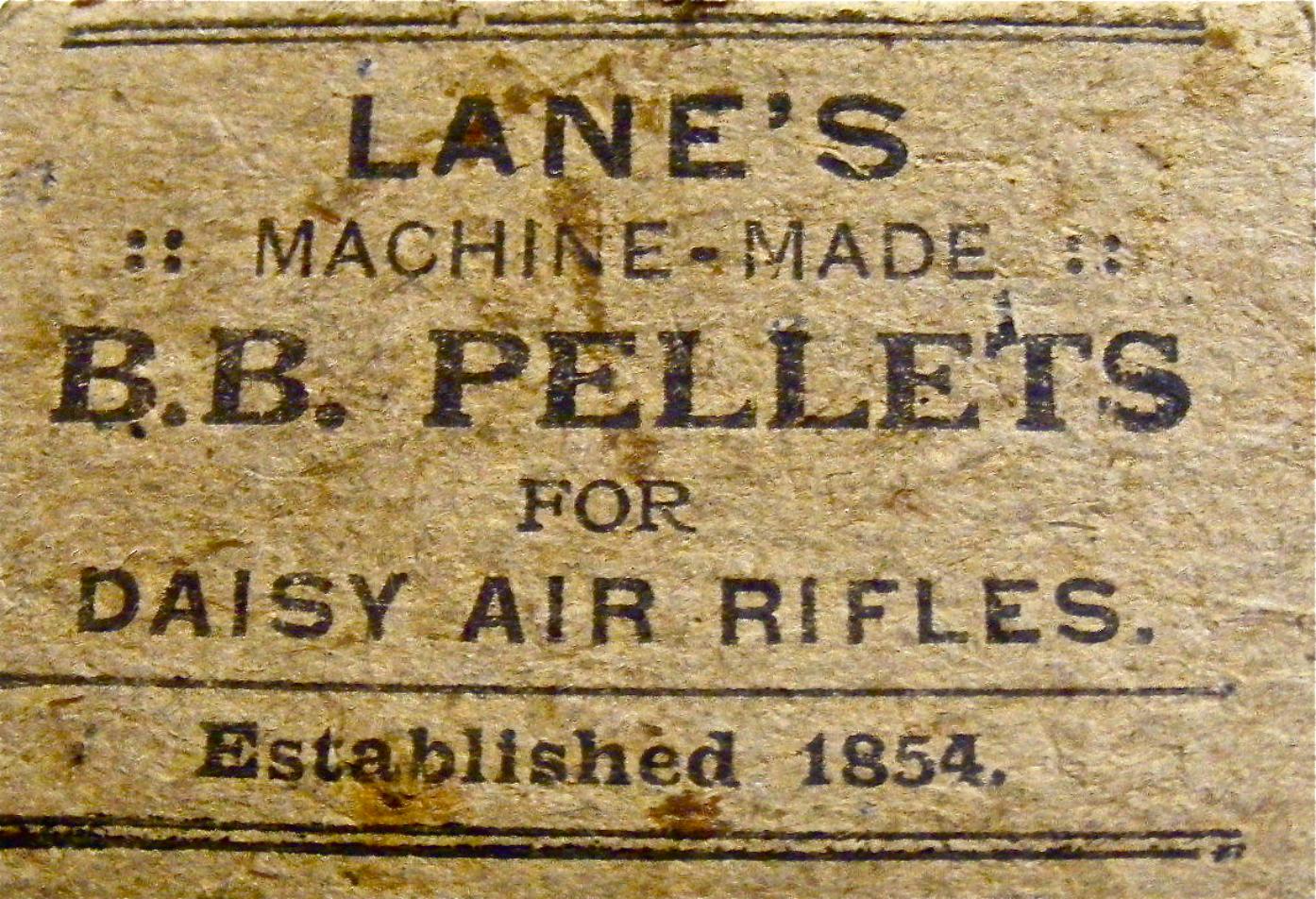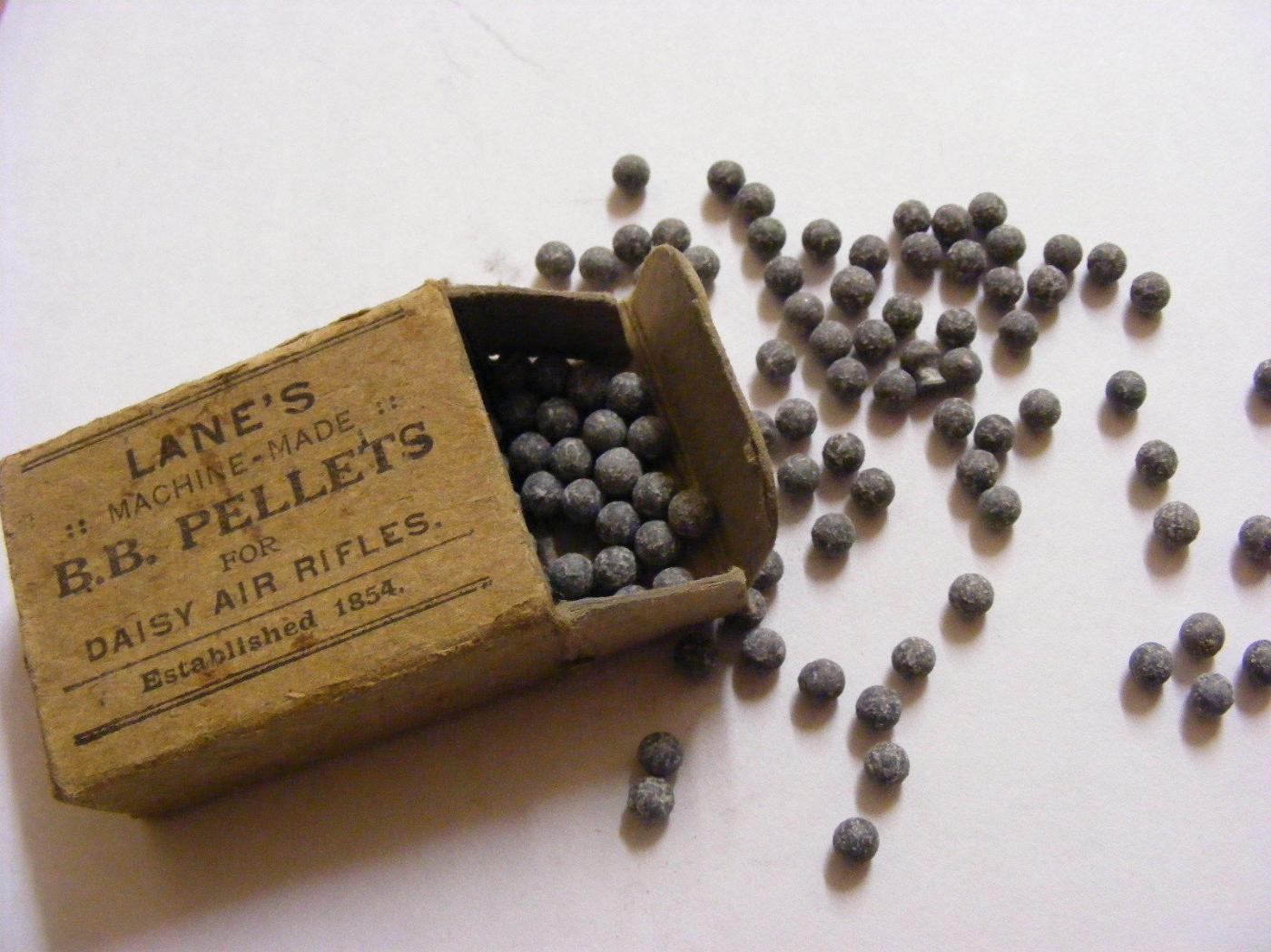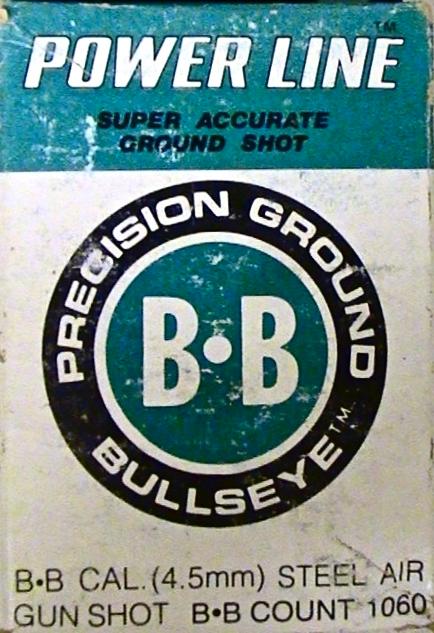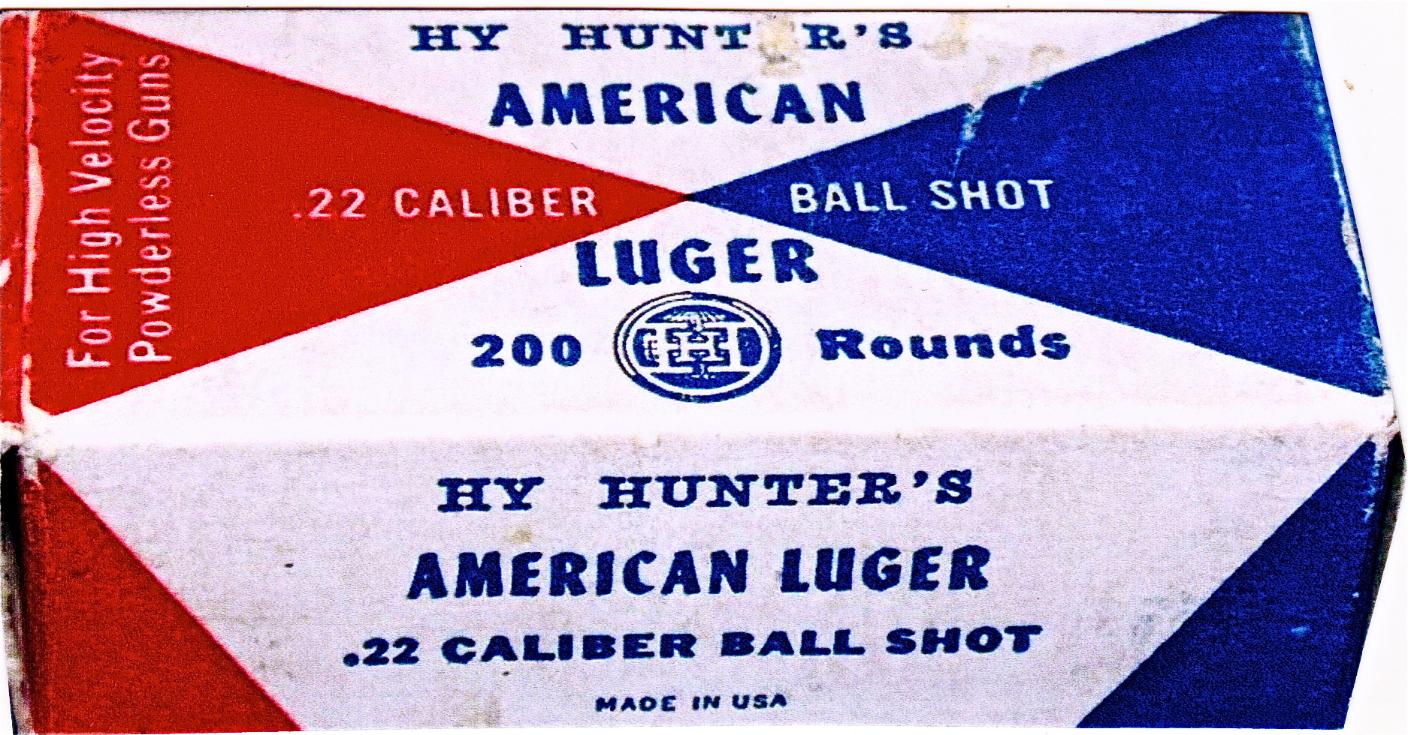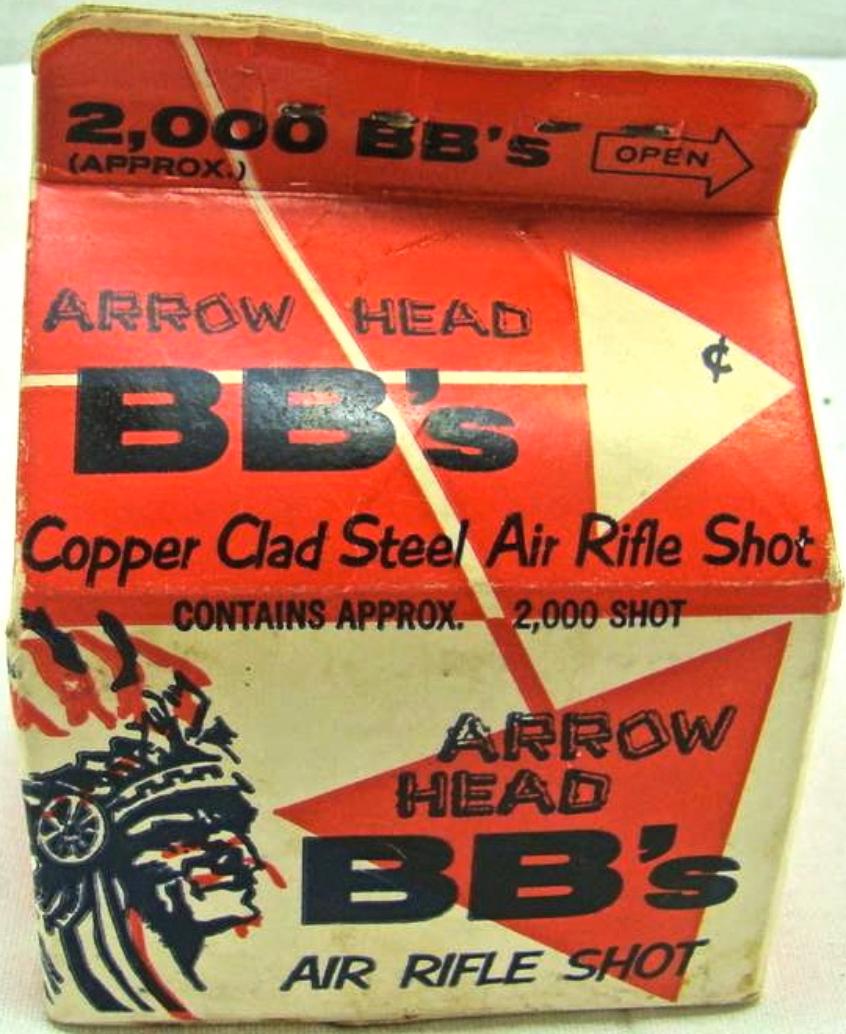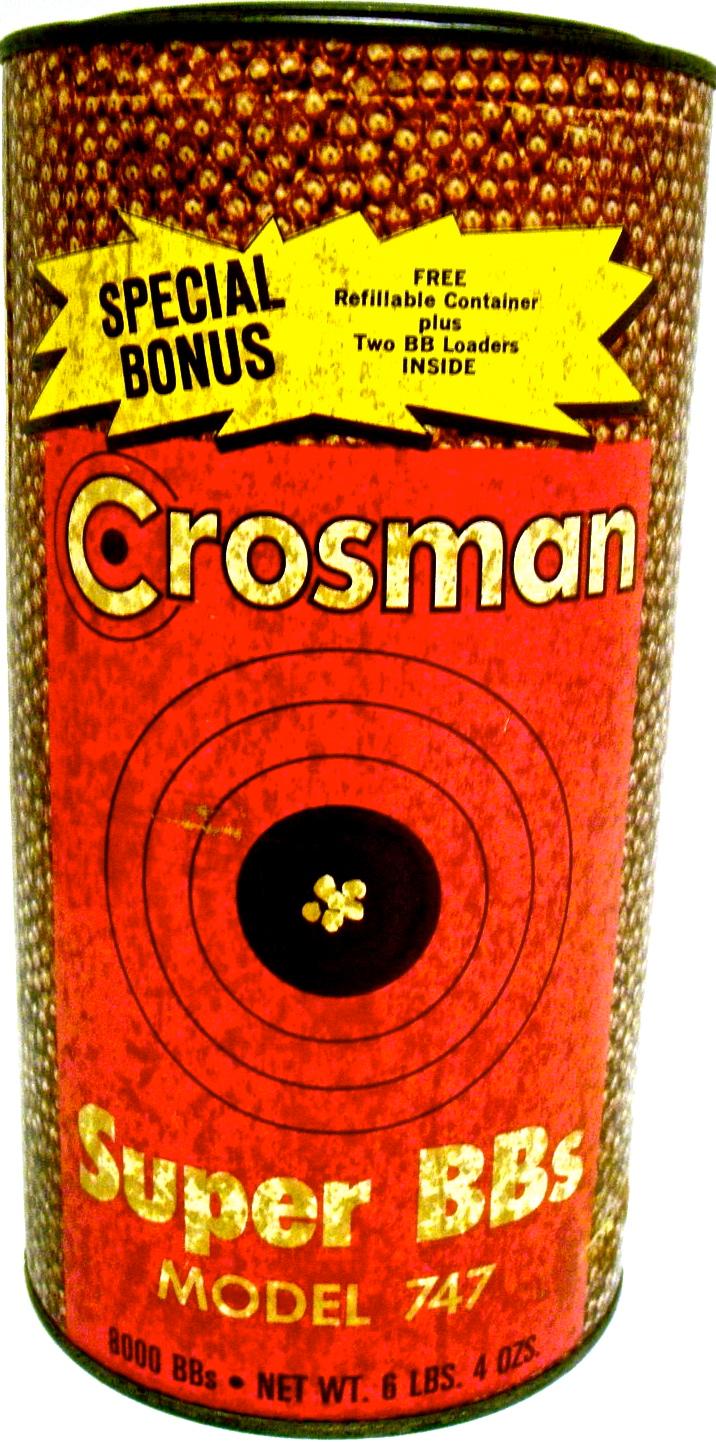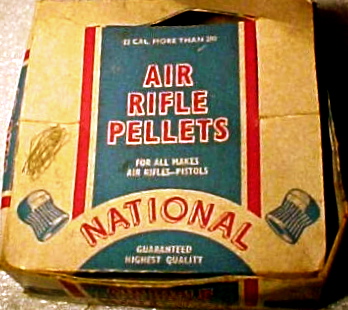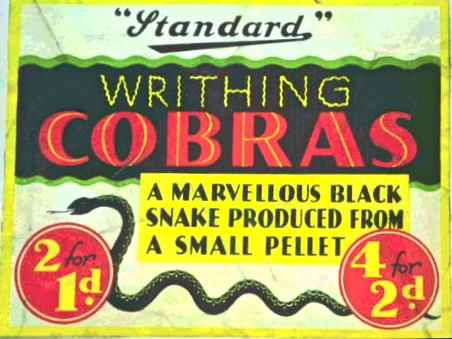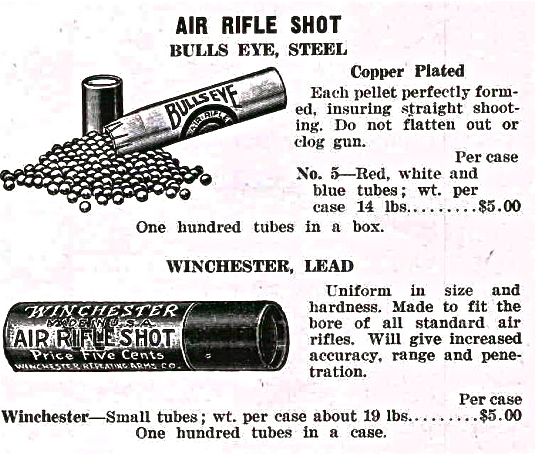 Western Air Rifle Shot Advert,1940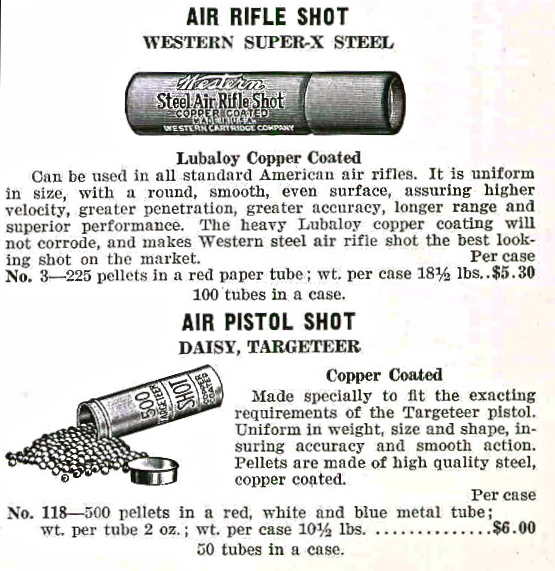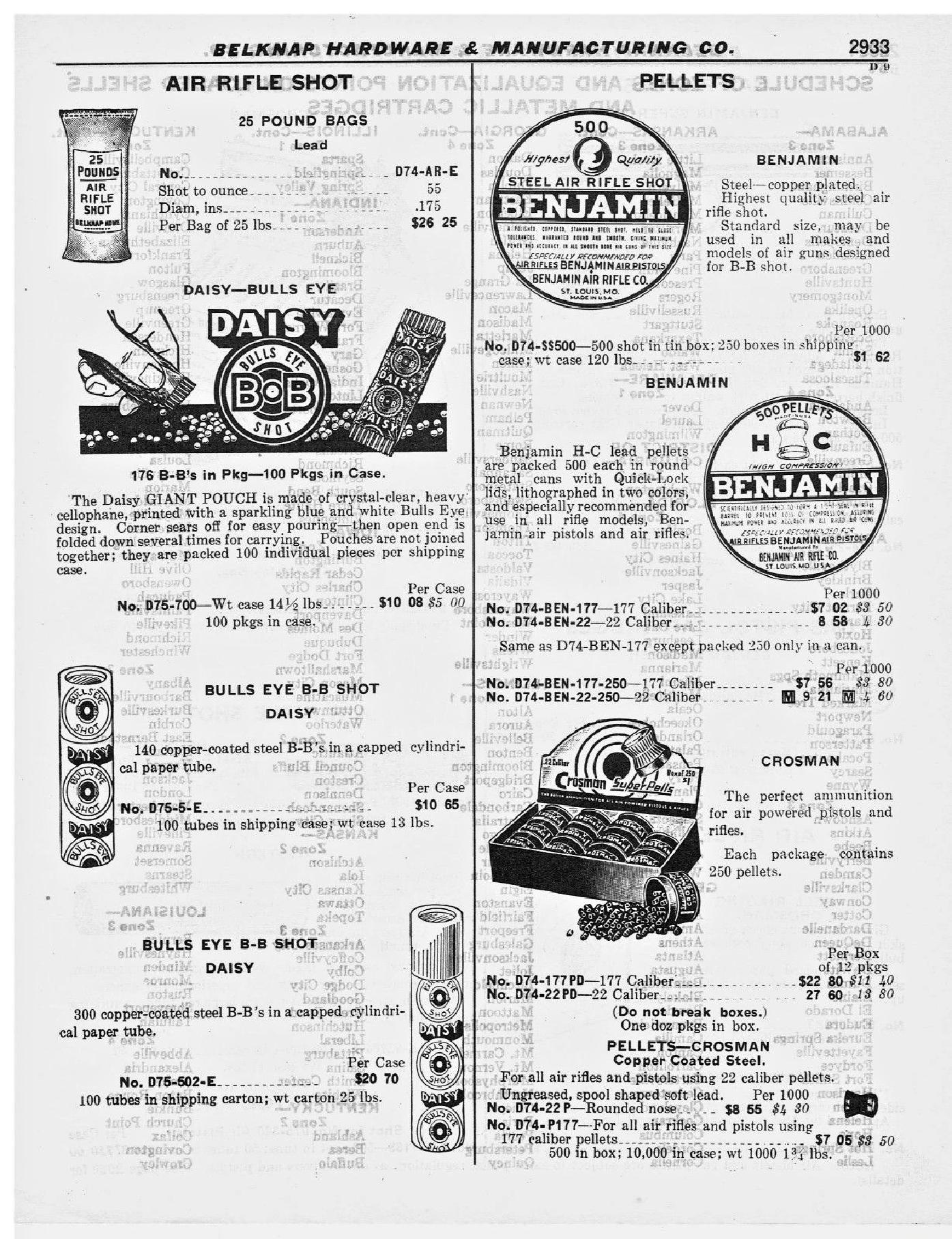 O'Connell Target Pellets Circa 1948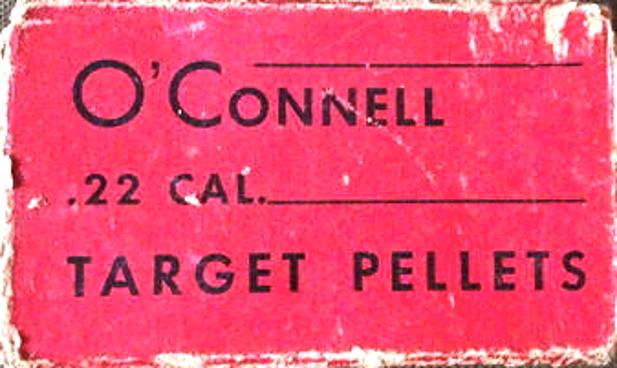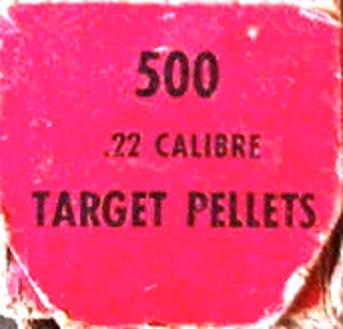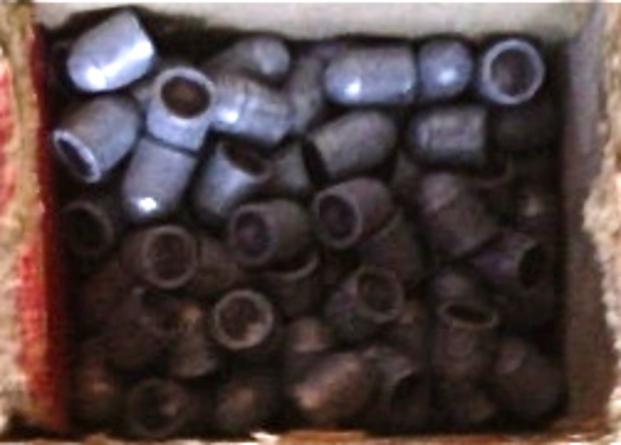 Early SHERIDAN Bantam Pellets Circa 1950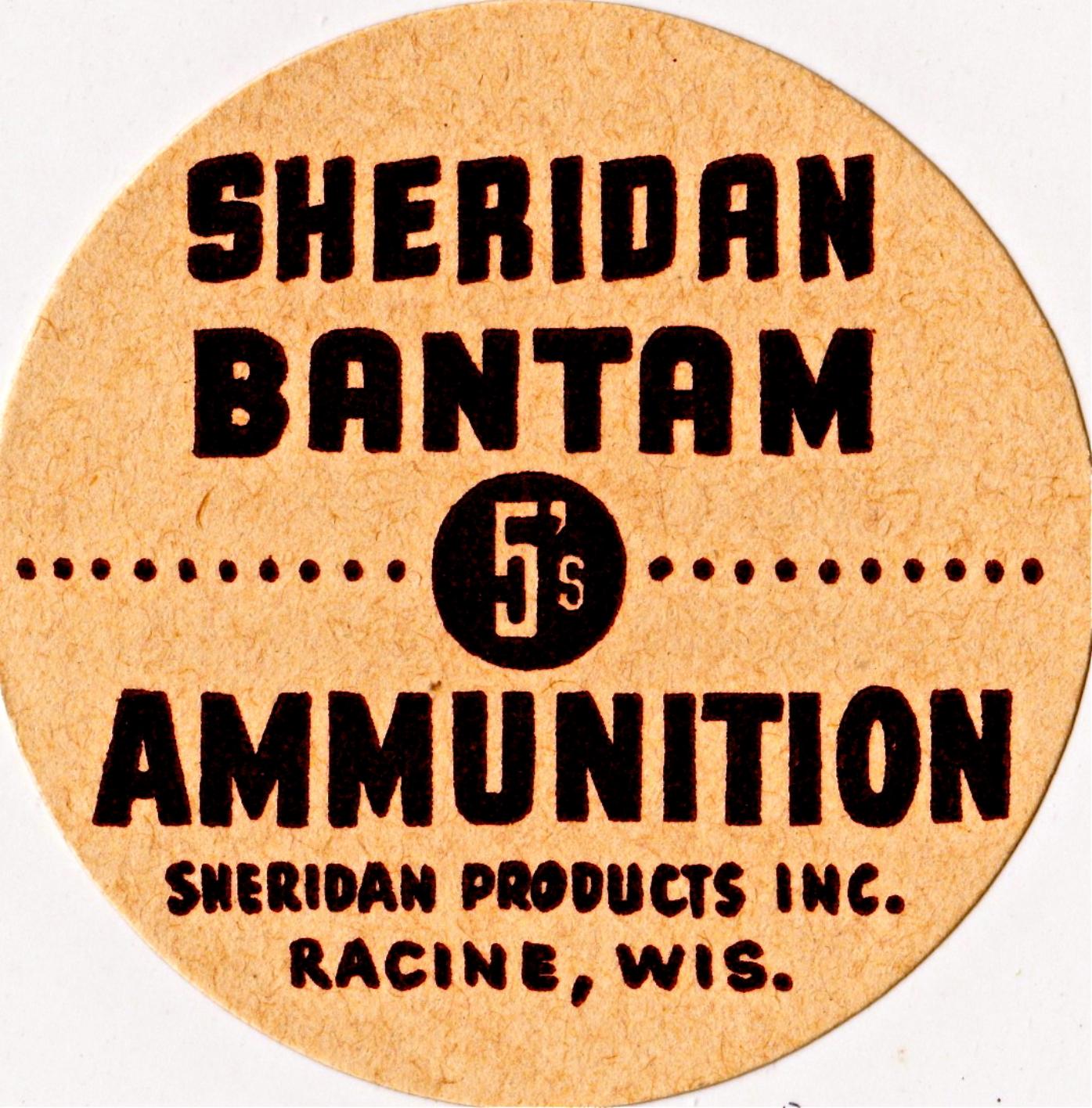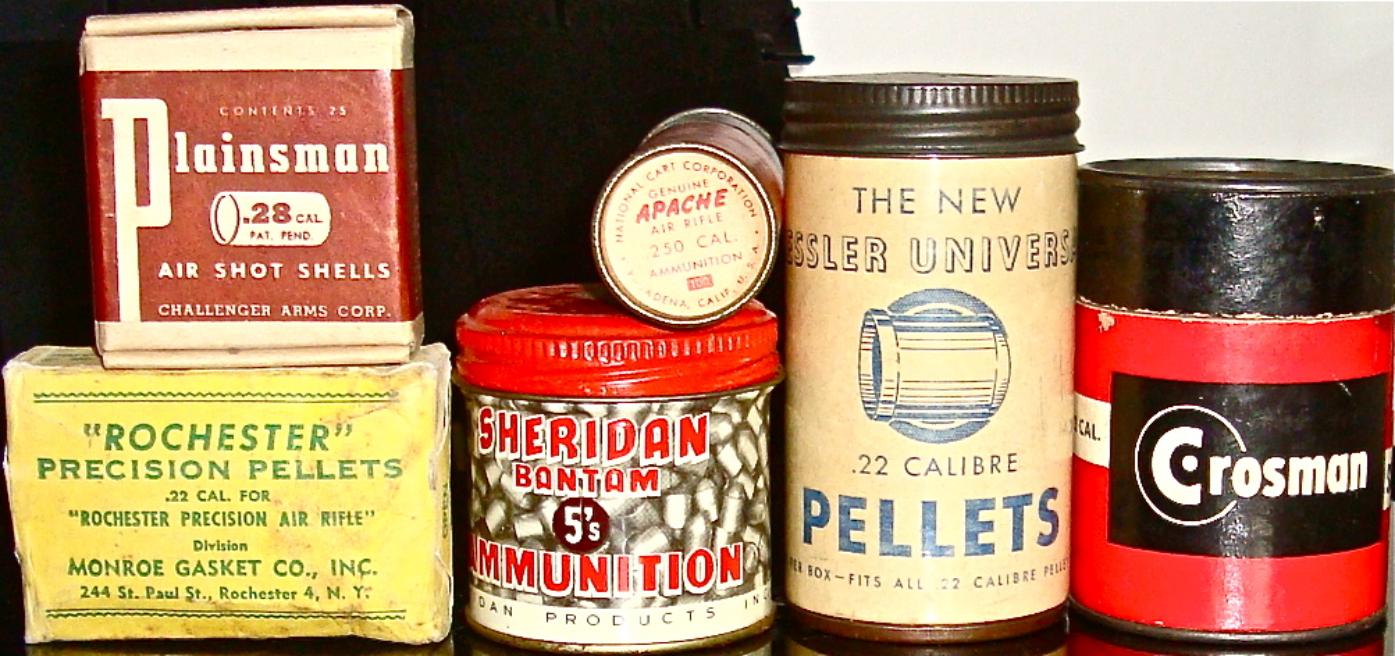 Crosman Pellets and BBs over the years.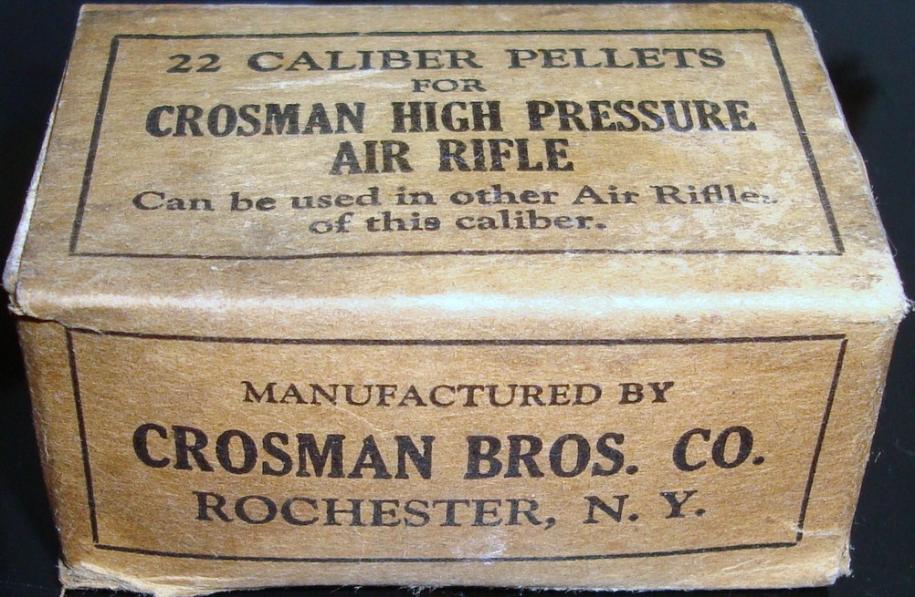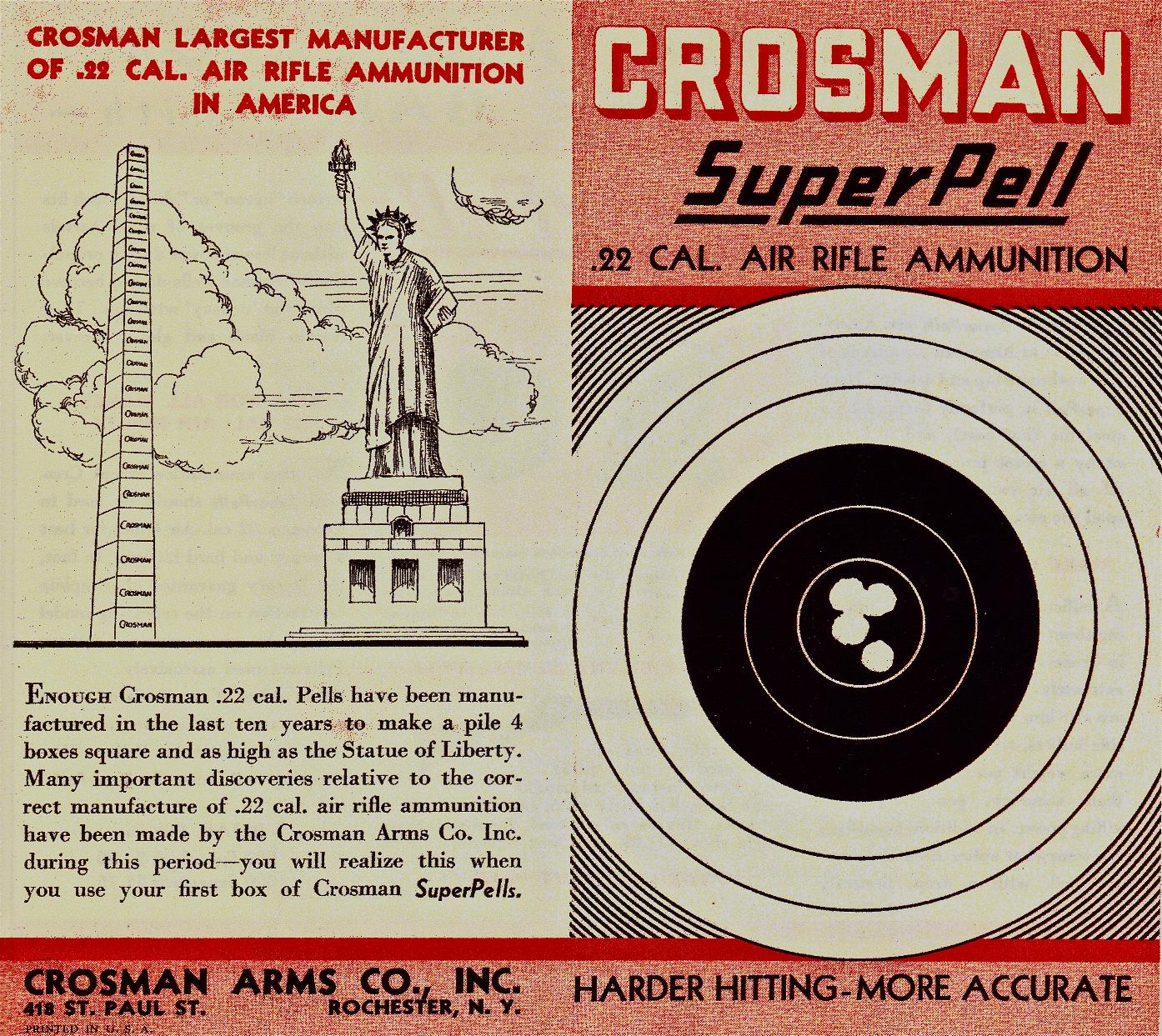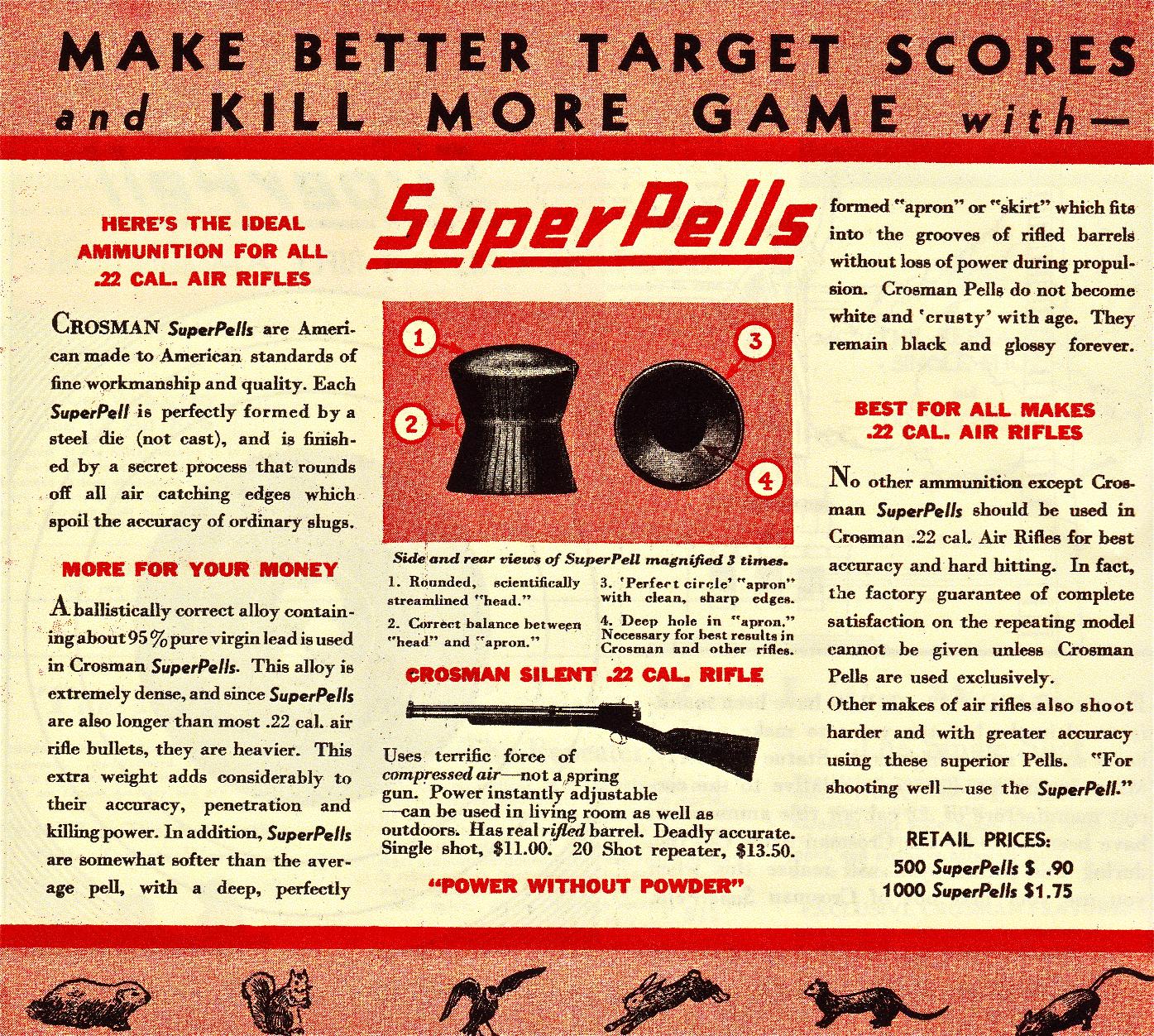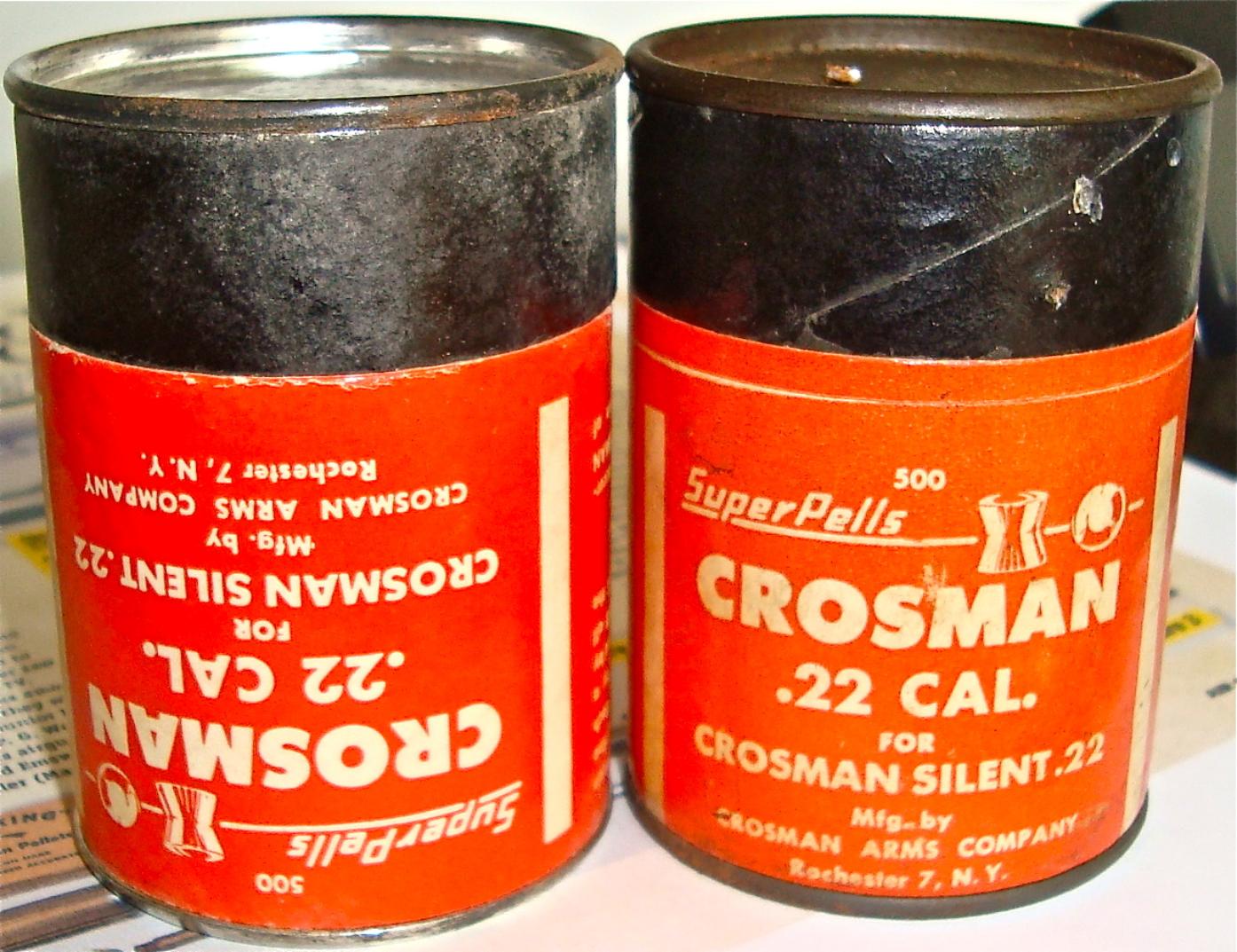 Crosman .210 calibre Pellets.Circa 1946-49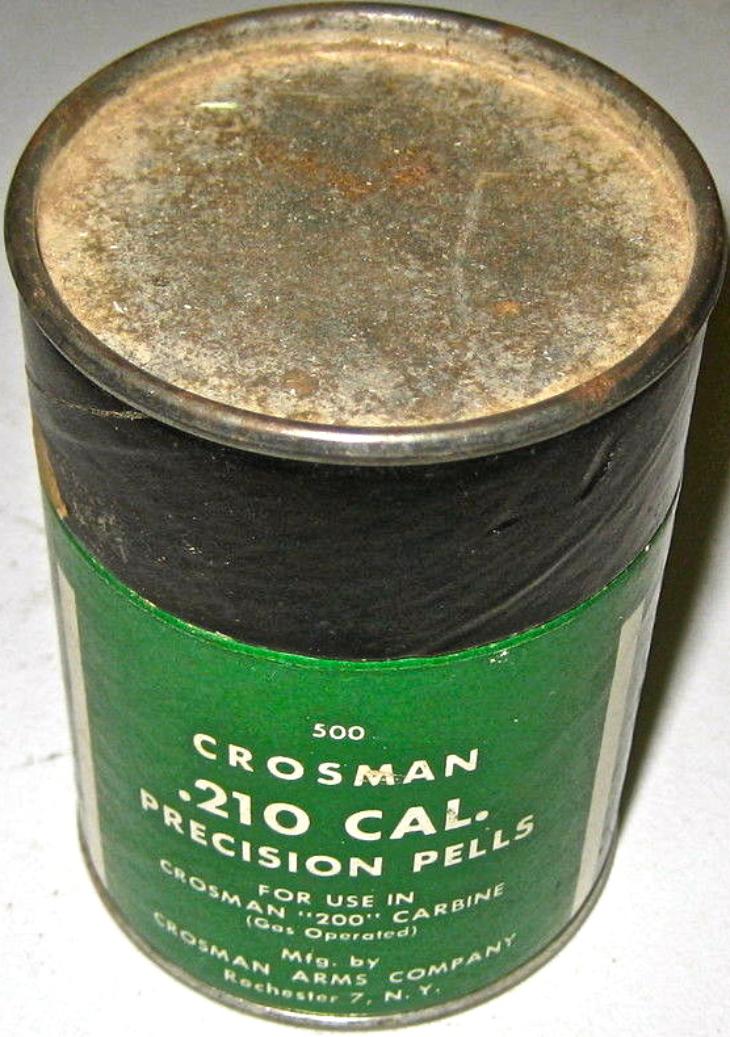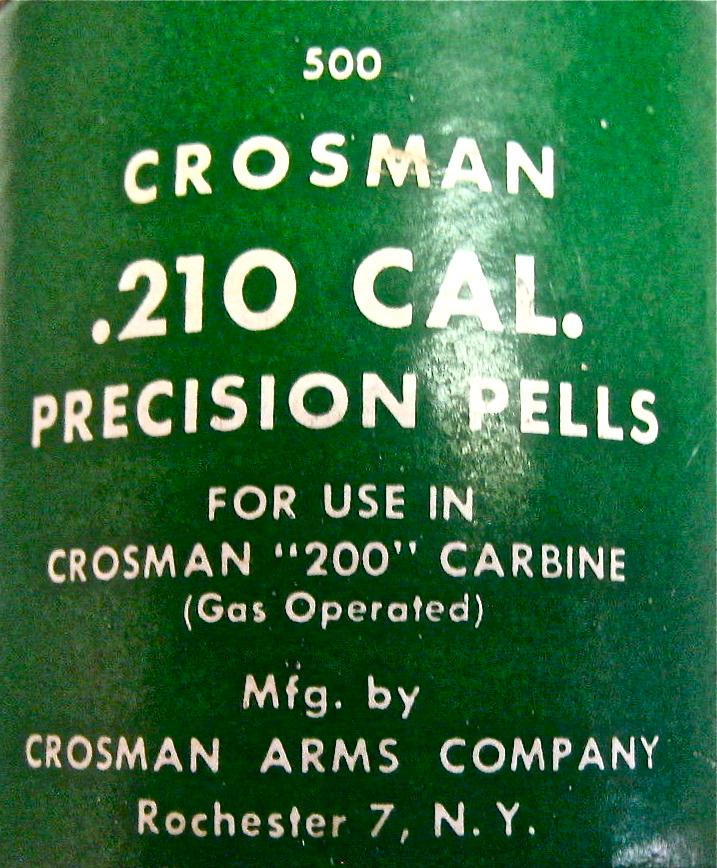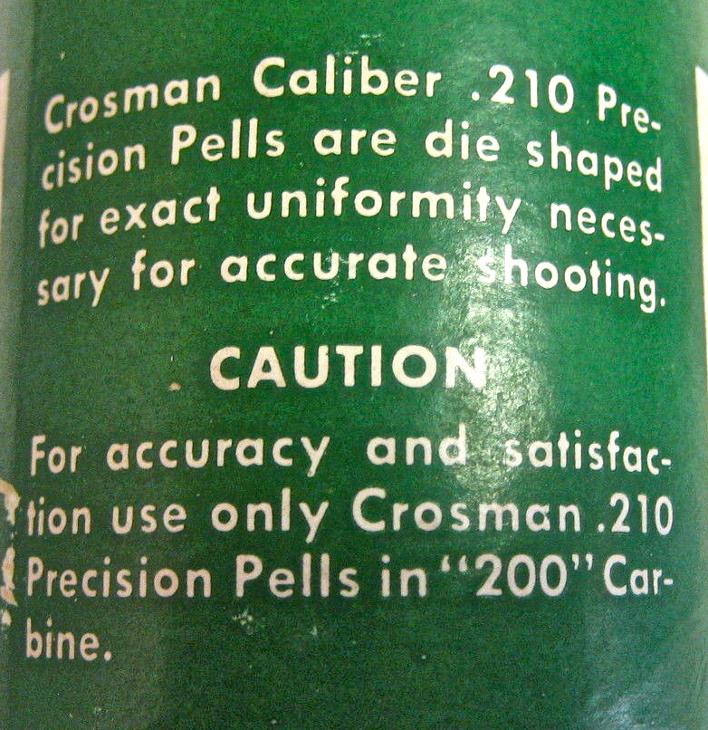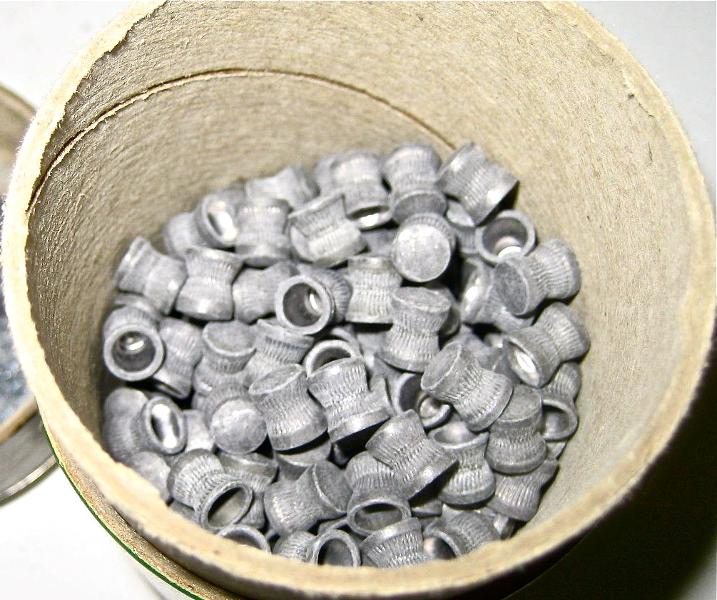 Pictures courtesy Matt Namihas.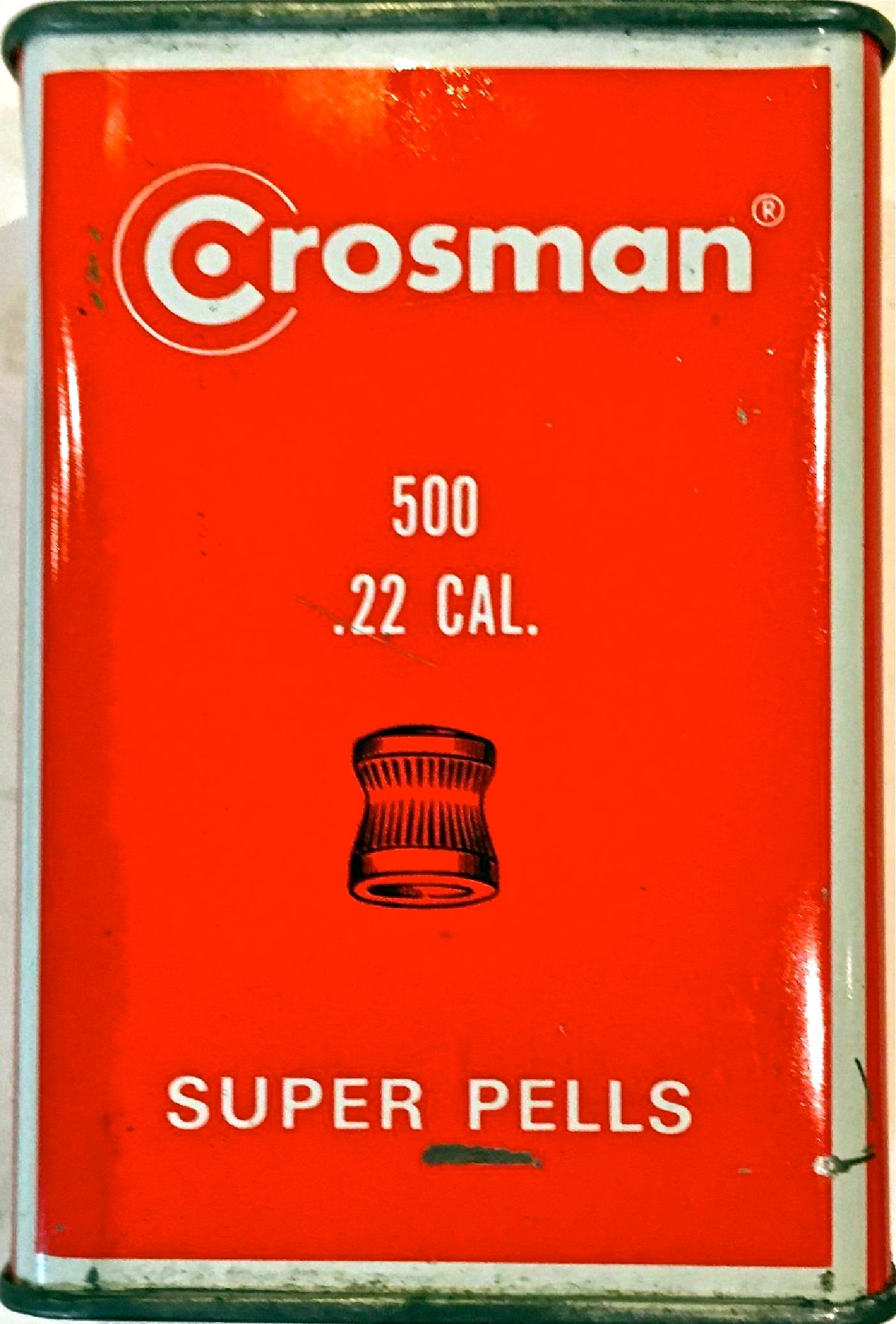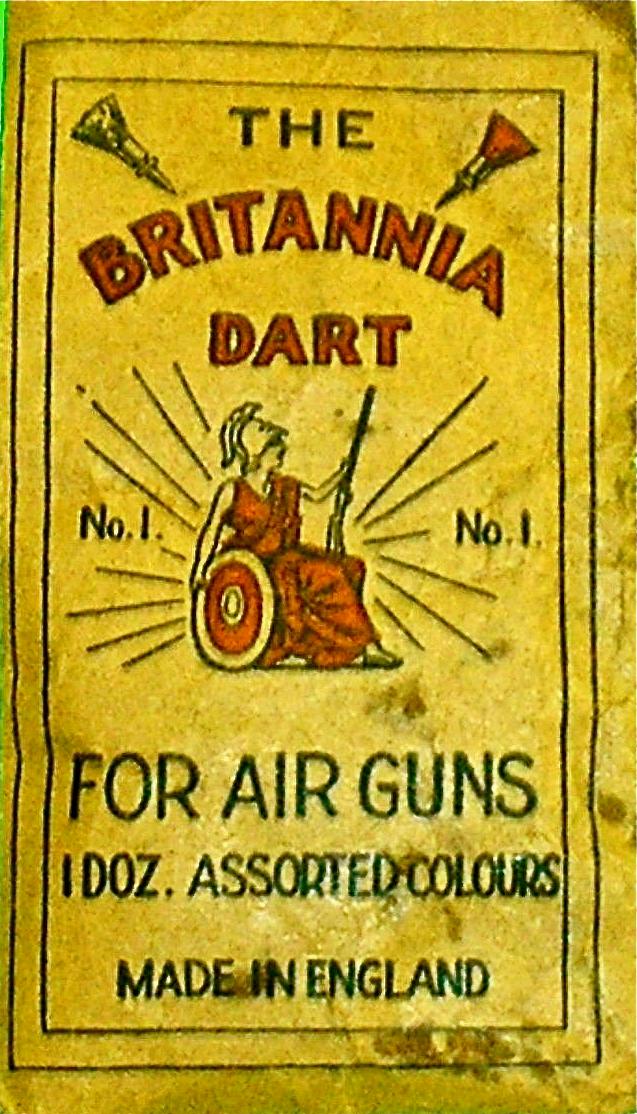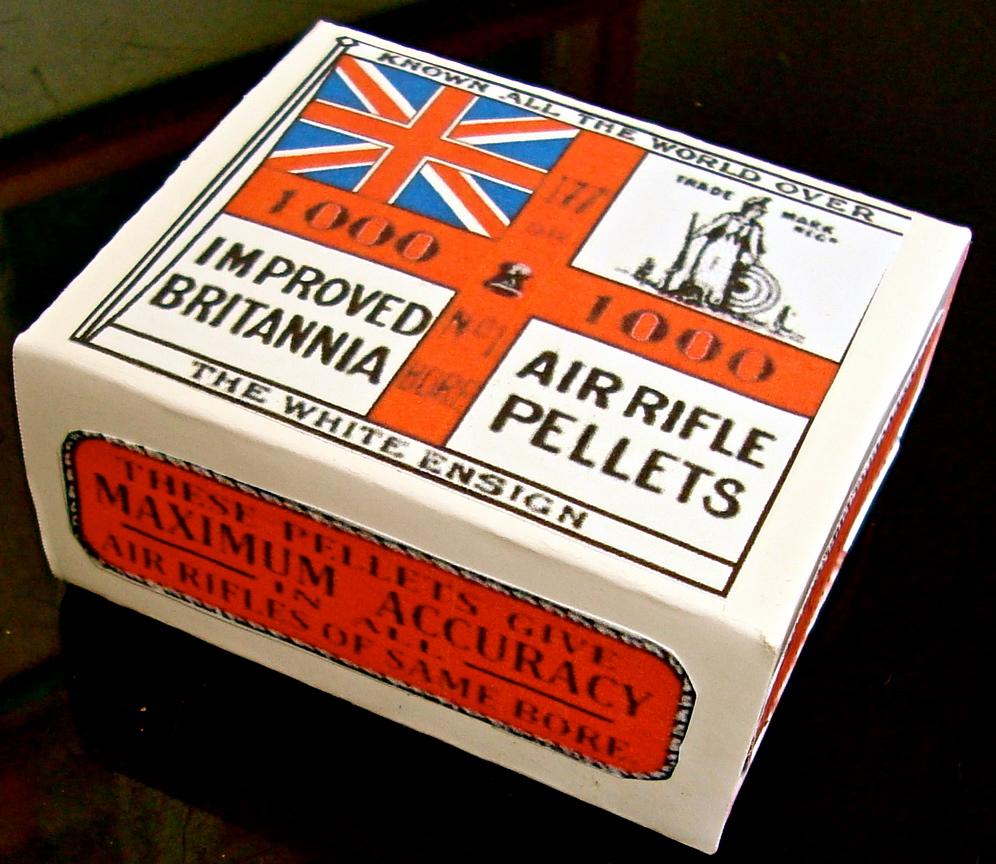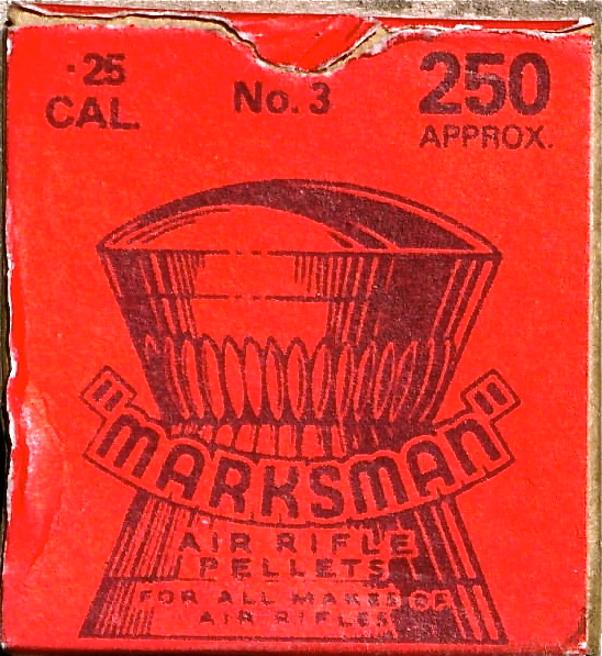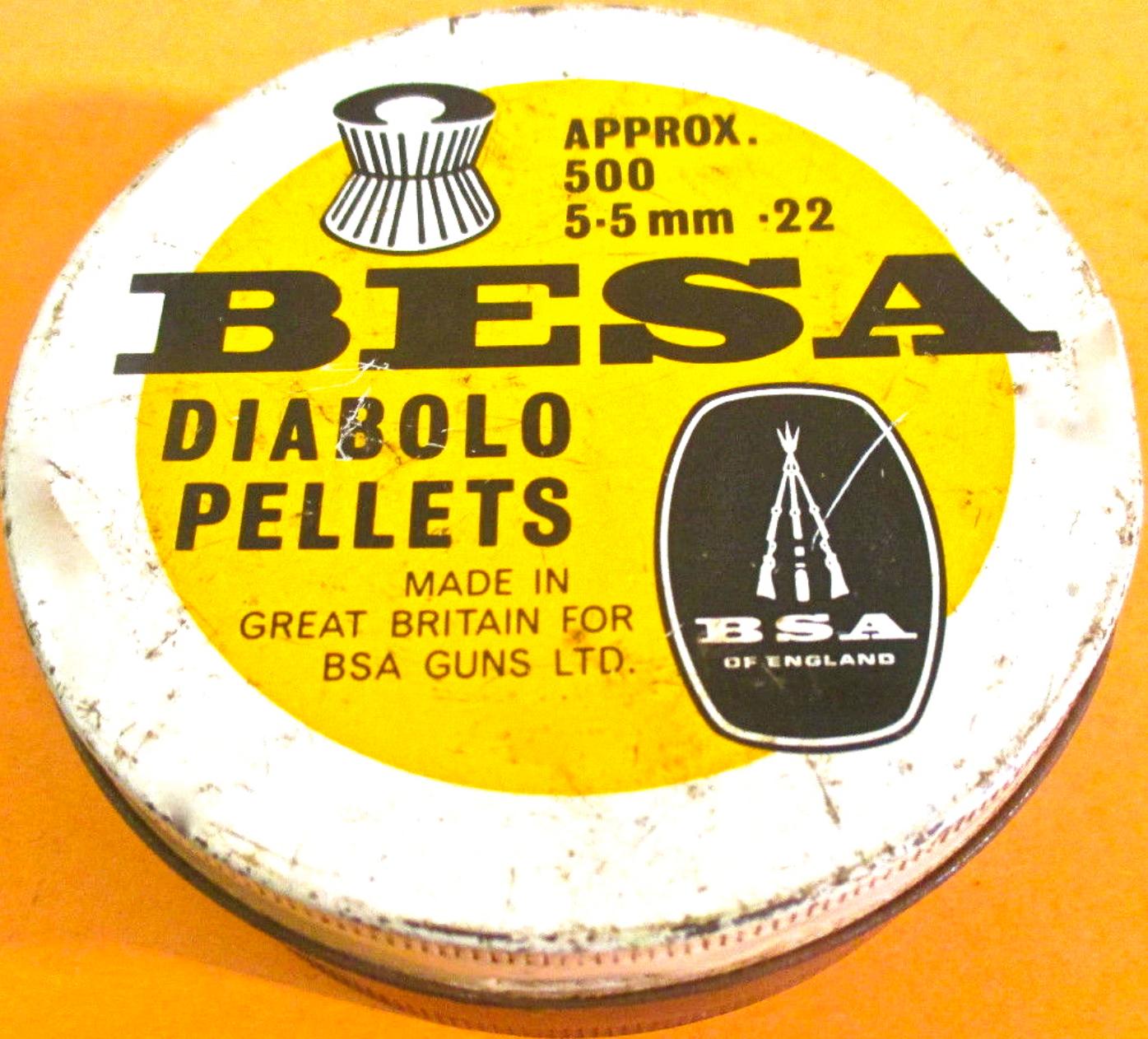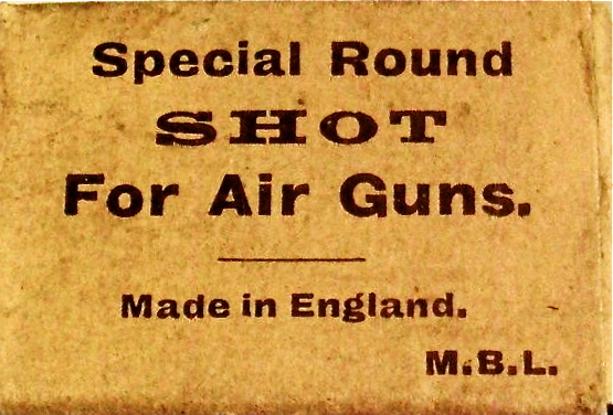 Acvoke Pellet Sampler circa 1949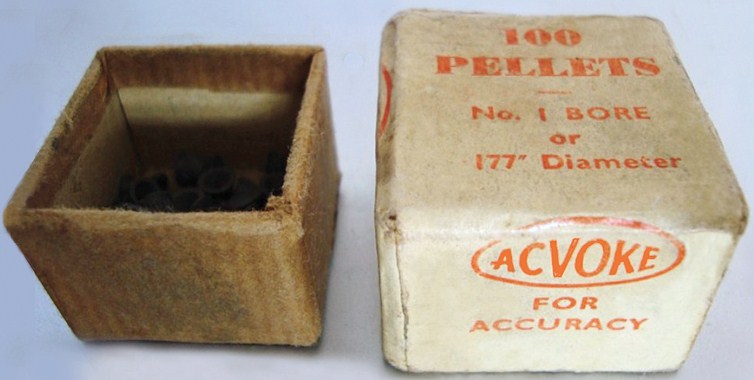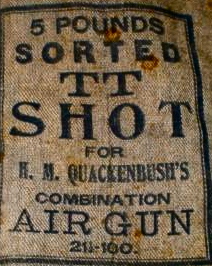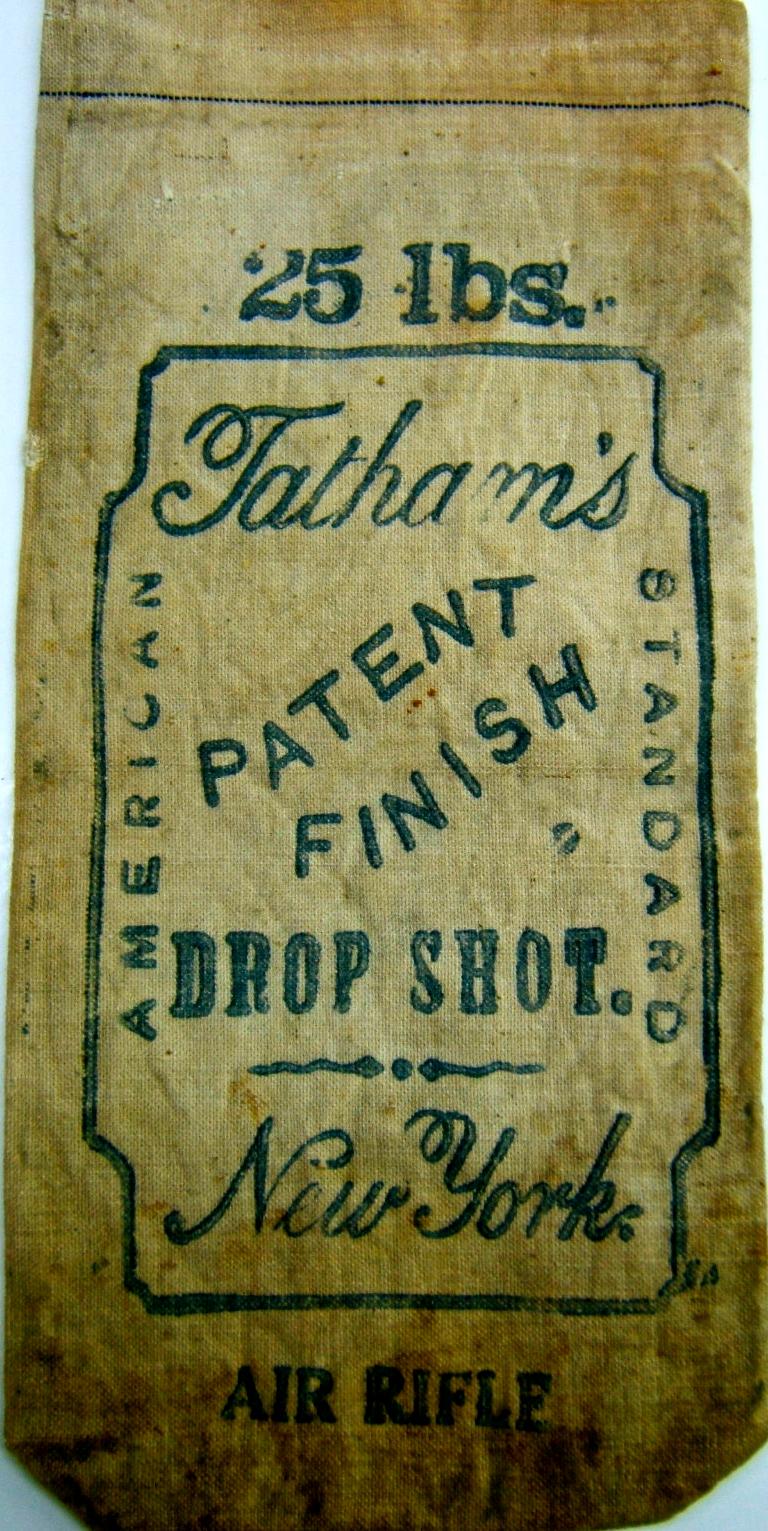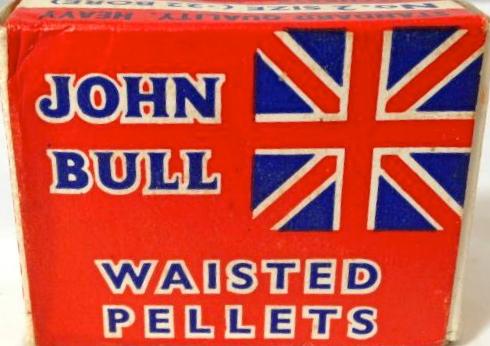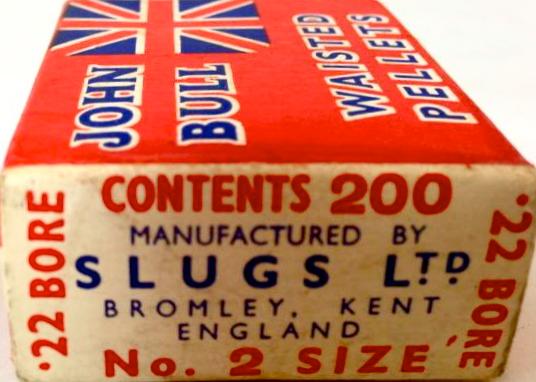 Ampell Pellets Circa 1970s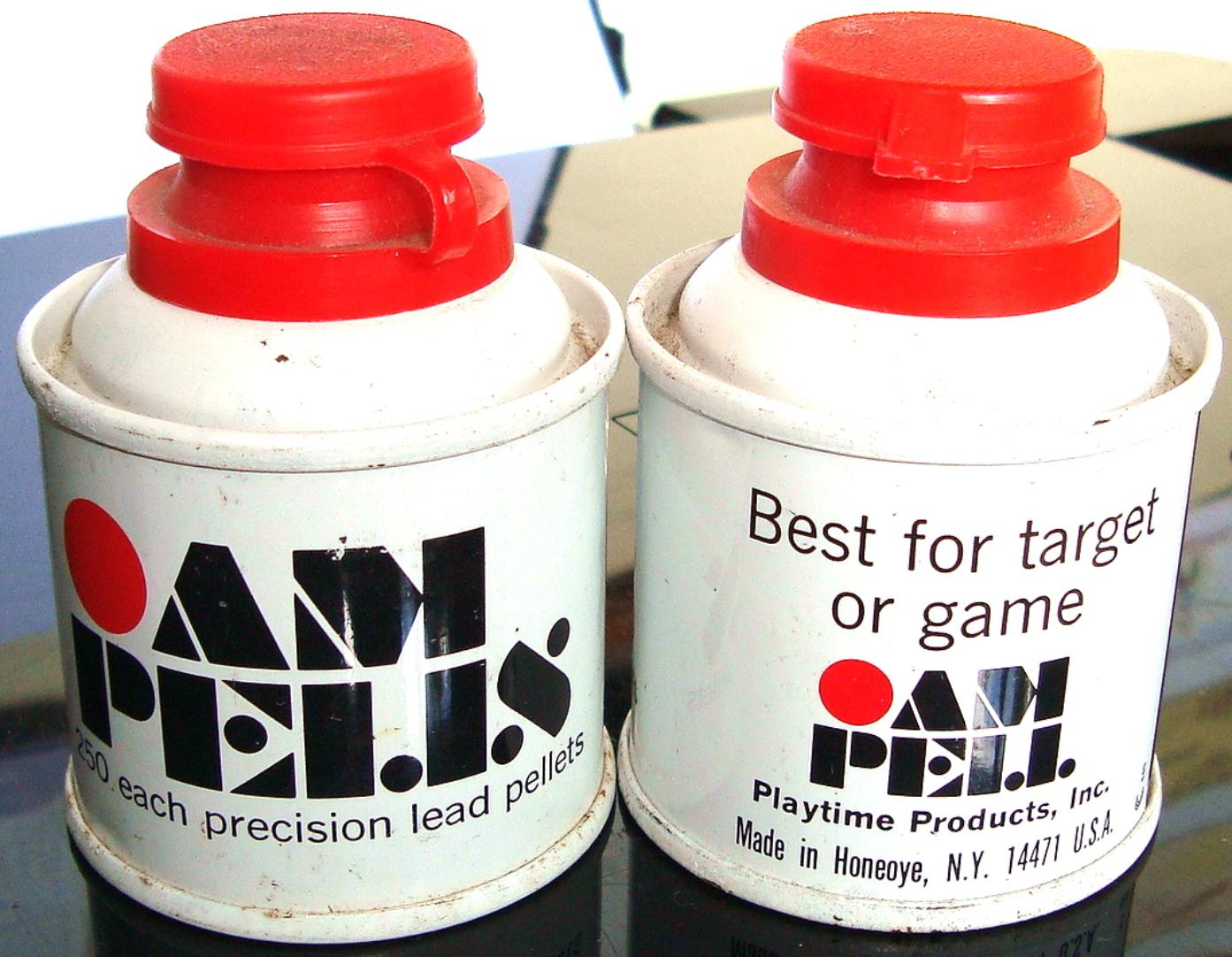 British slug boxes from yesteryear.
Courtesy John Atkins Collection.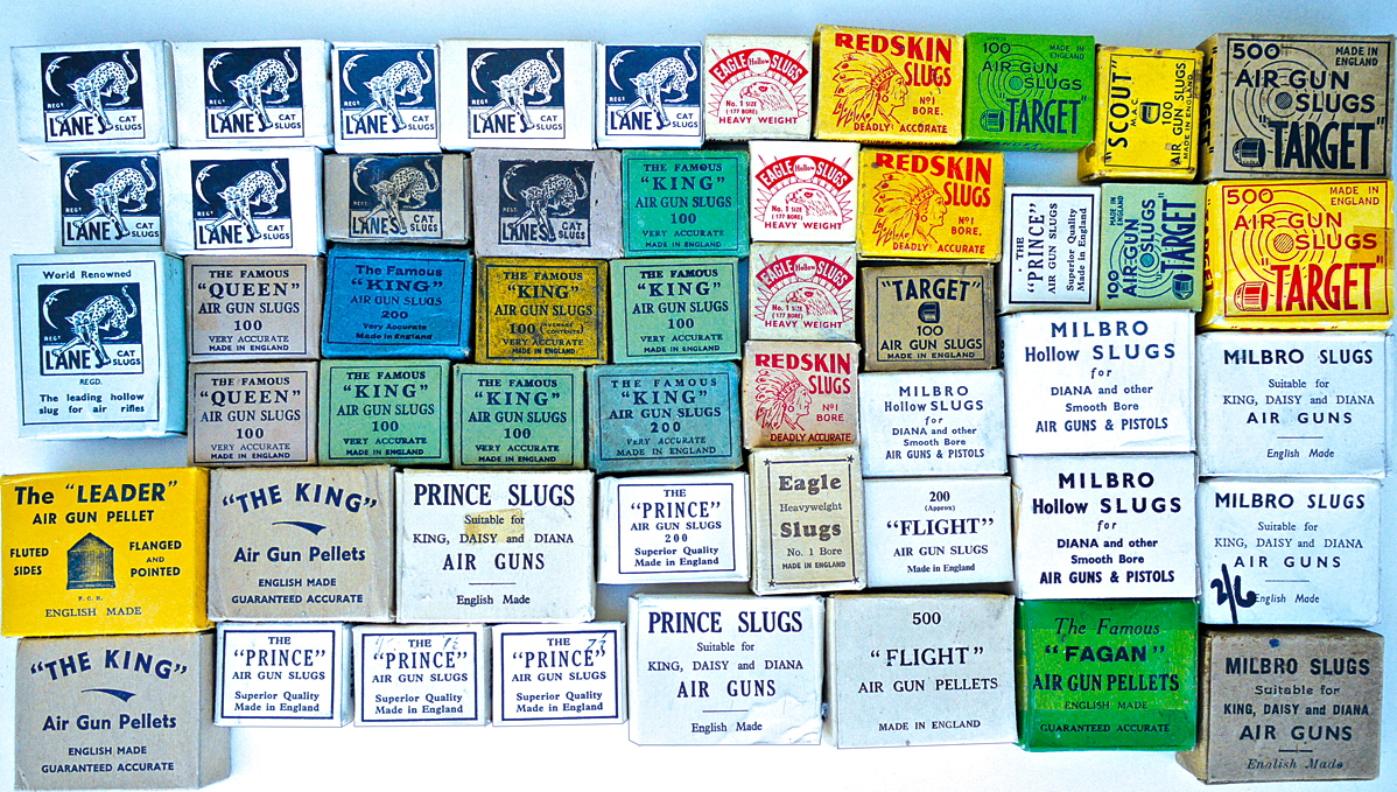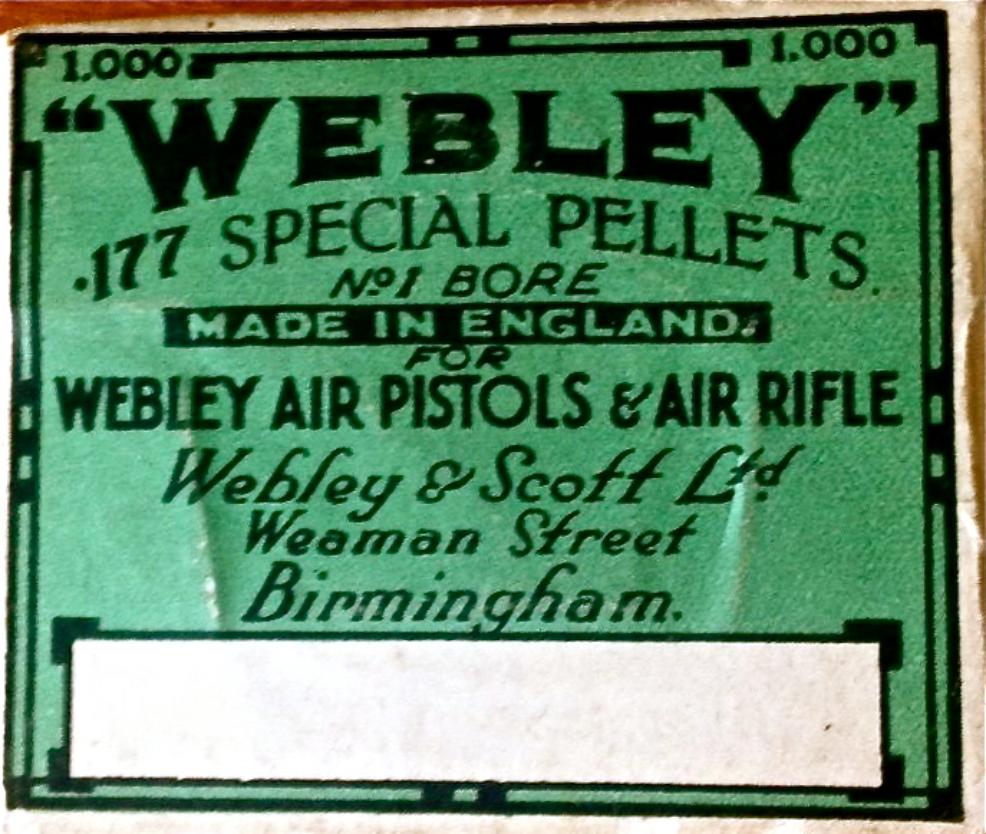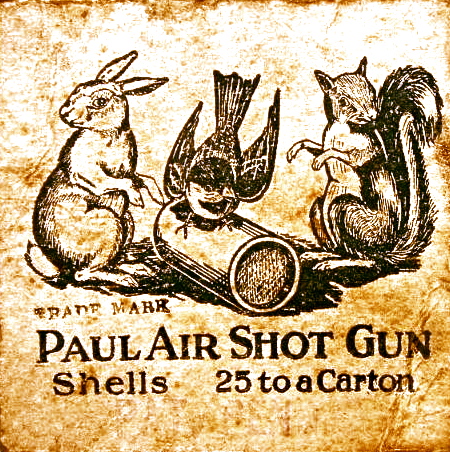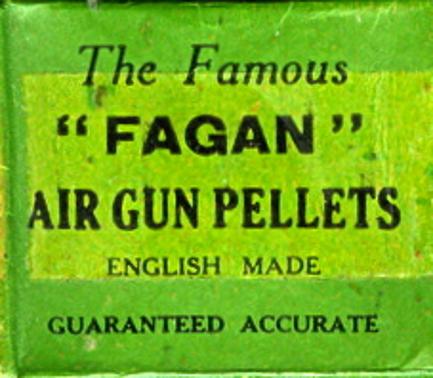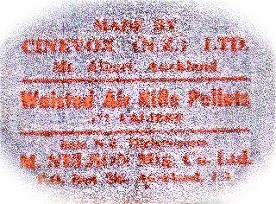 Post-War New Zealand-made Pellets,Slugs and Airgun Shot.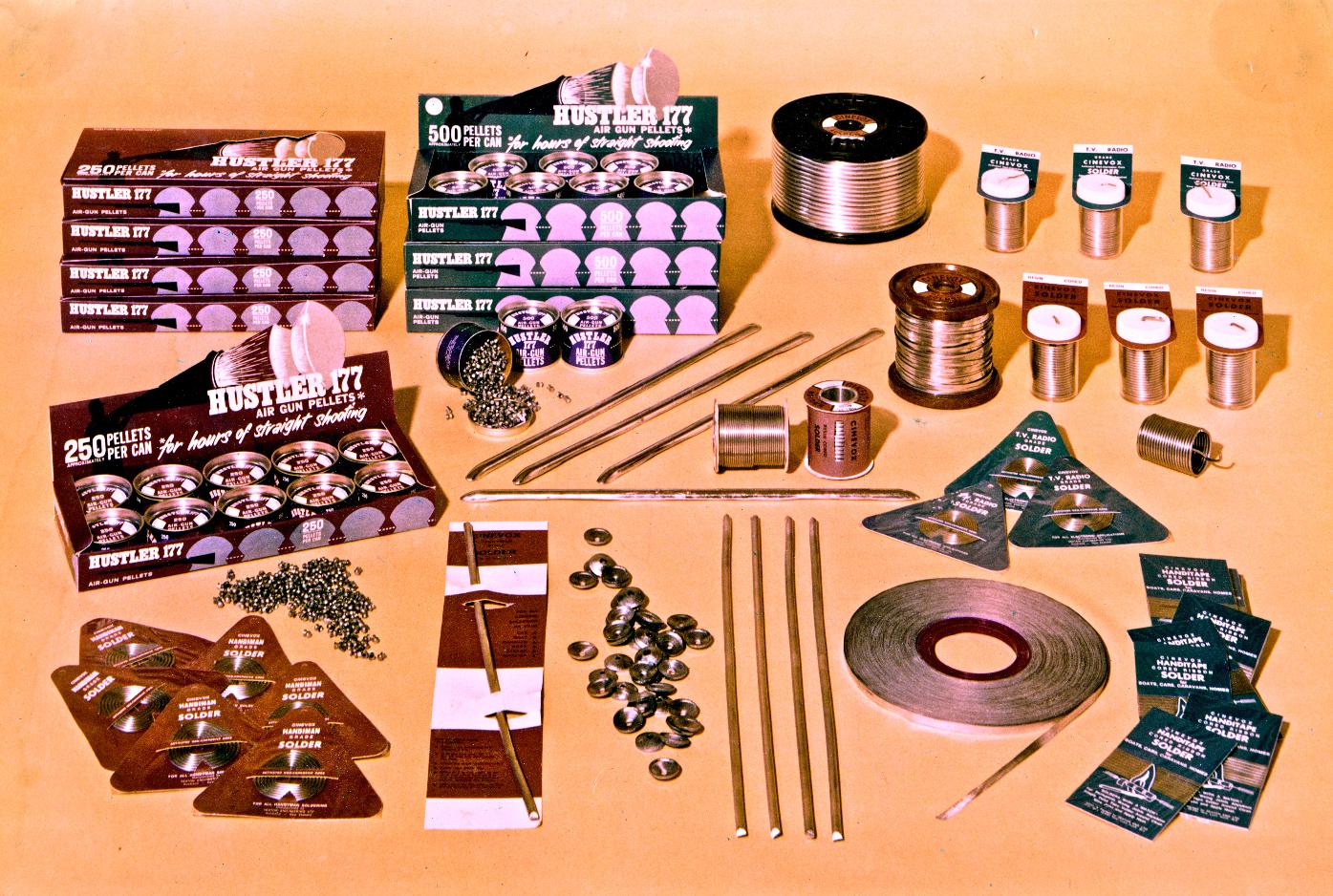 Products made and distributed by DOMINION LEAD MILLS LTD. PO Box9040, Newmarket, Auckland 1, New Zealand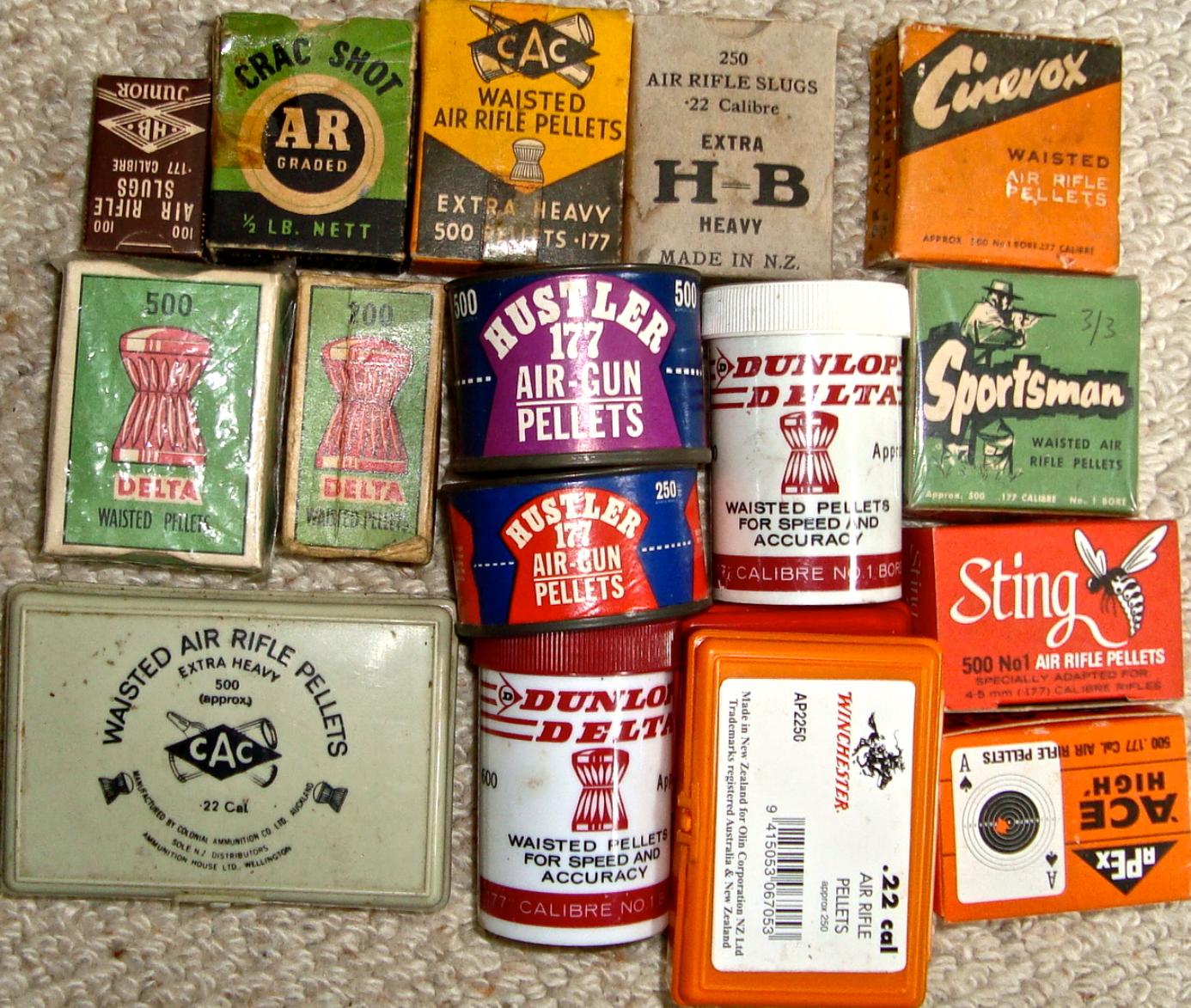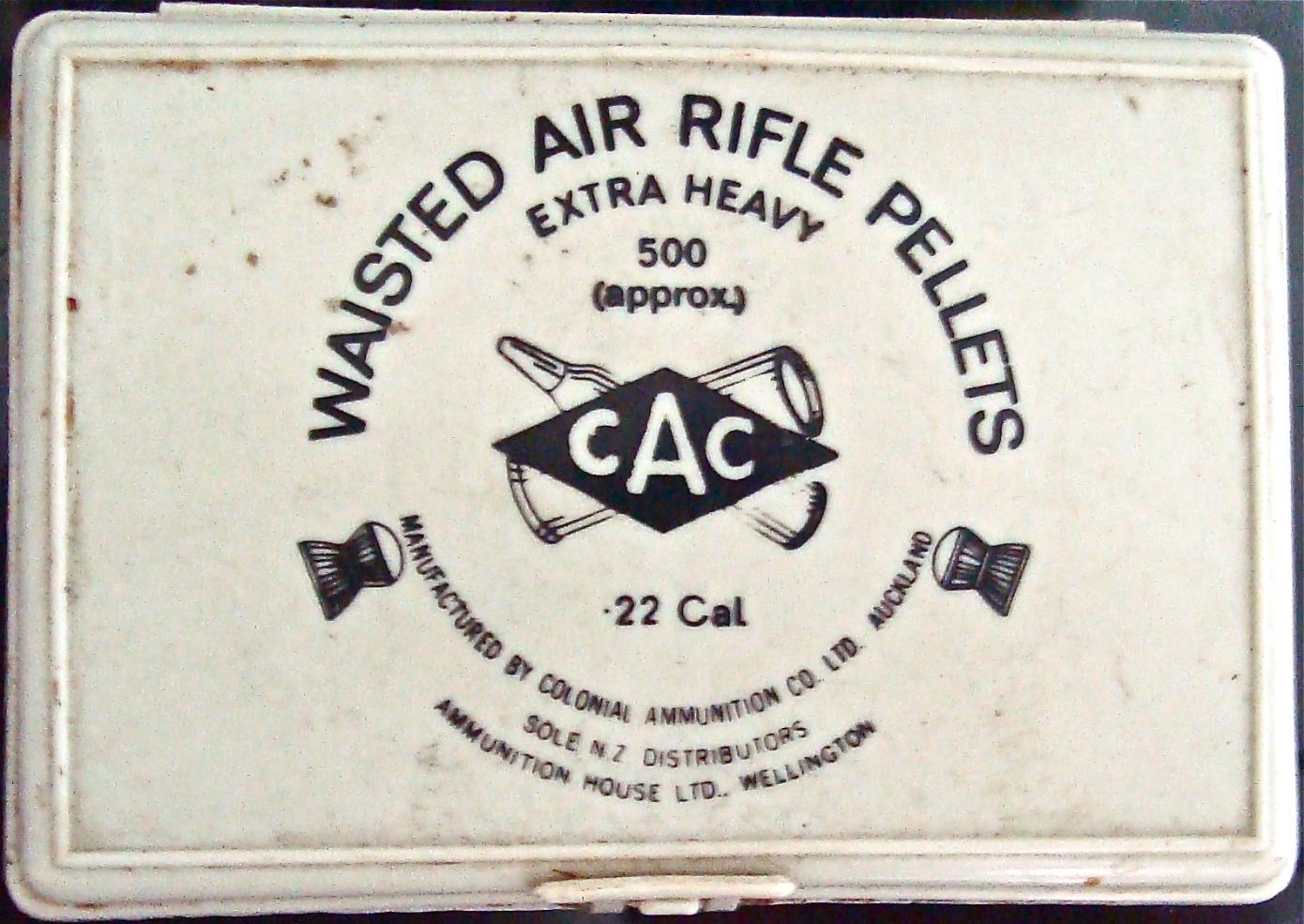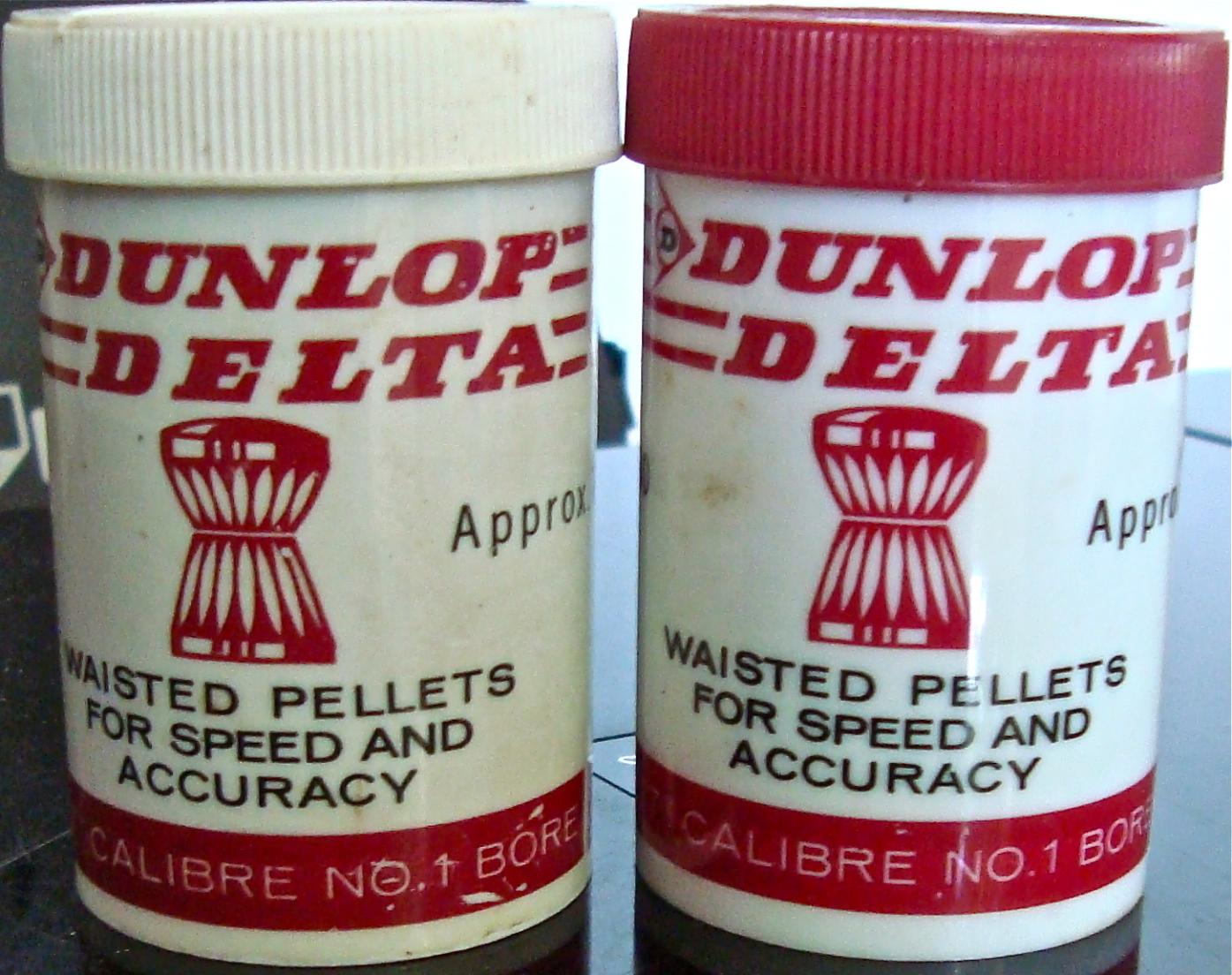 In the immediate post-WWII period Messrs Warne and Koch,two South Australians,set about making tricycles and bicycles for the local market.In due course they produced an airgun,a copy of a Daisy,which they named the "K & W". They even made their own brand of pellets-from recycled lead sheeting. Out of these beginnings the famous OZ firearms company,SPORTCO, was born.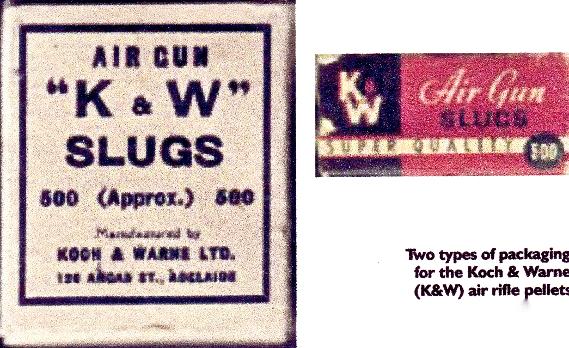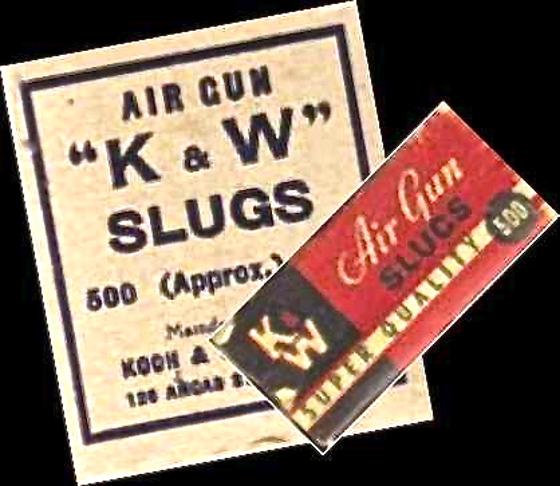 Pre-WWII slugs from Lanes. No doubt about their purpose!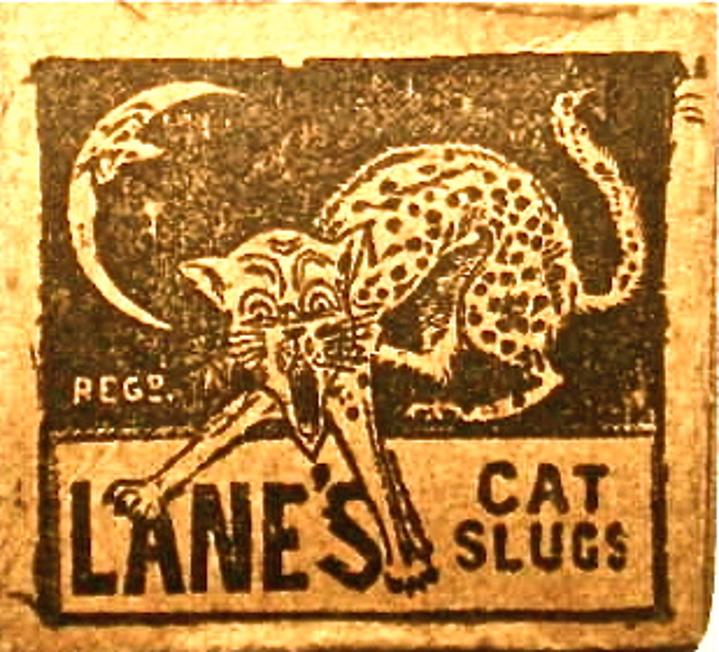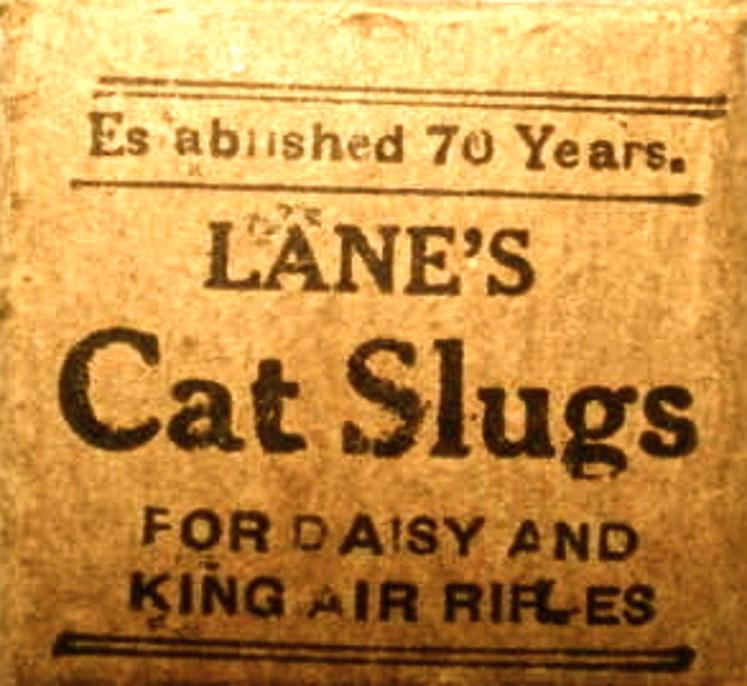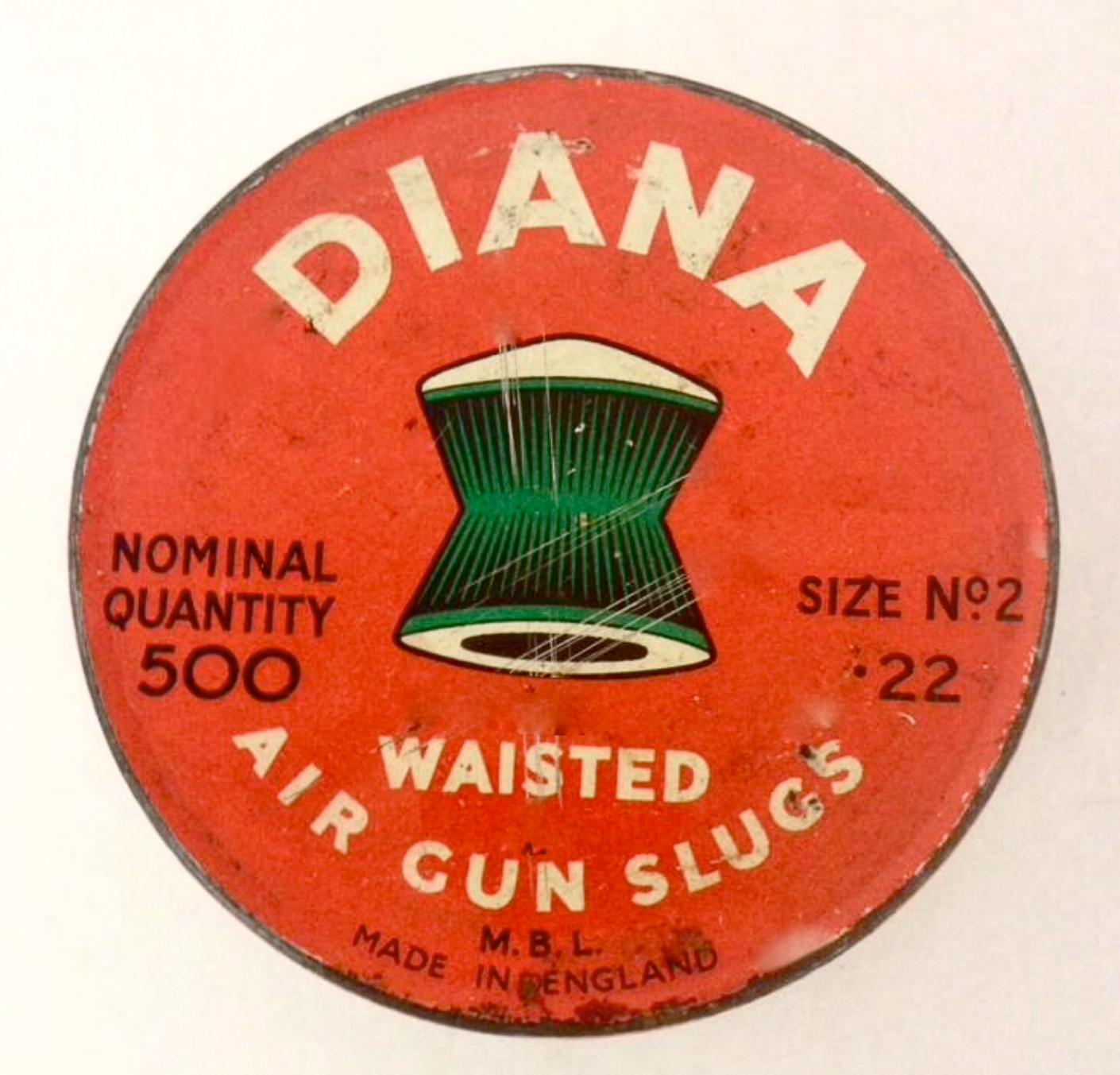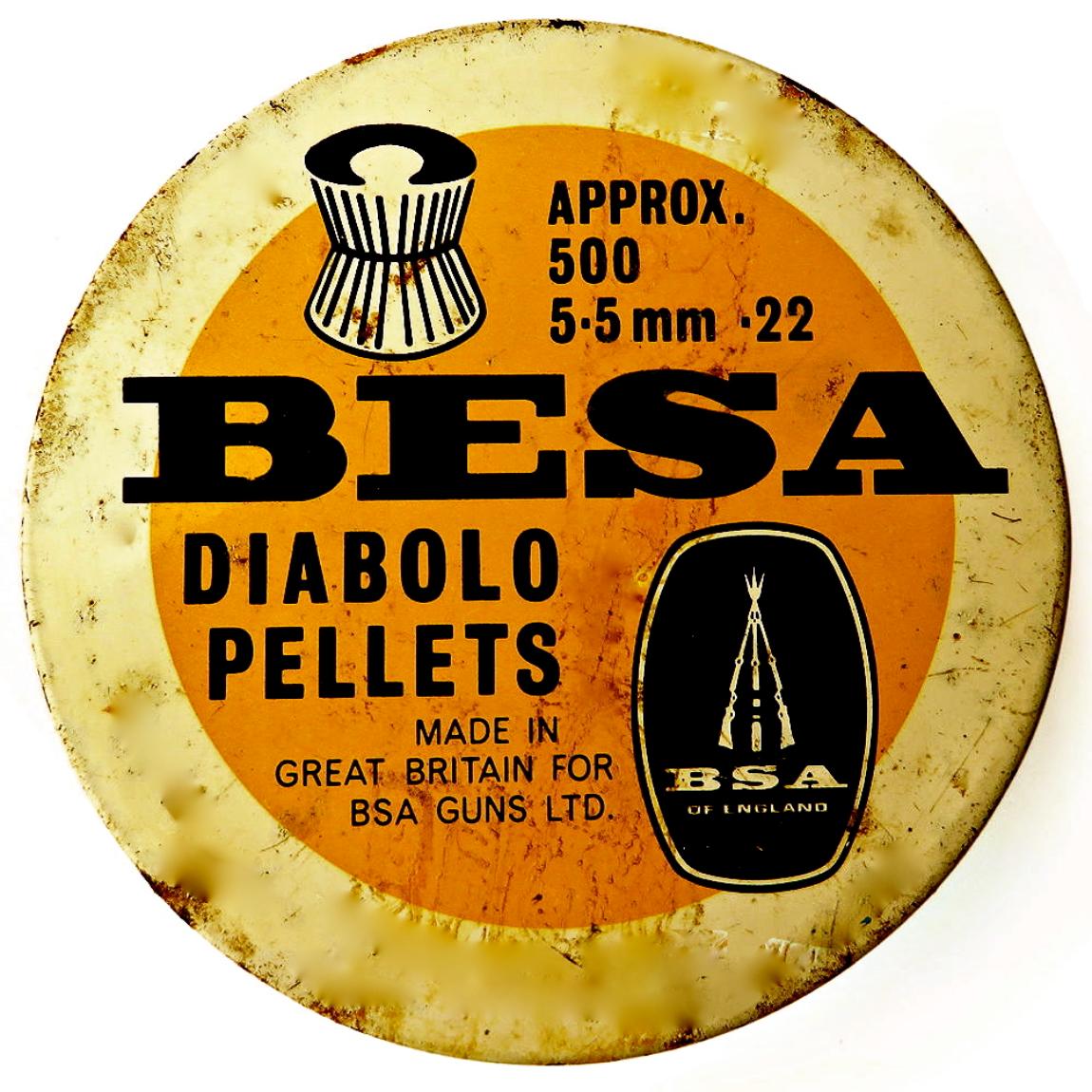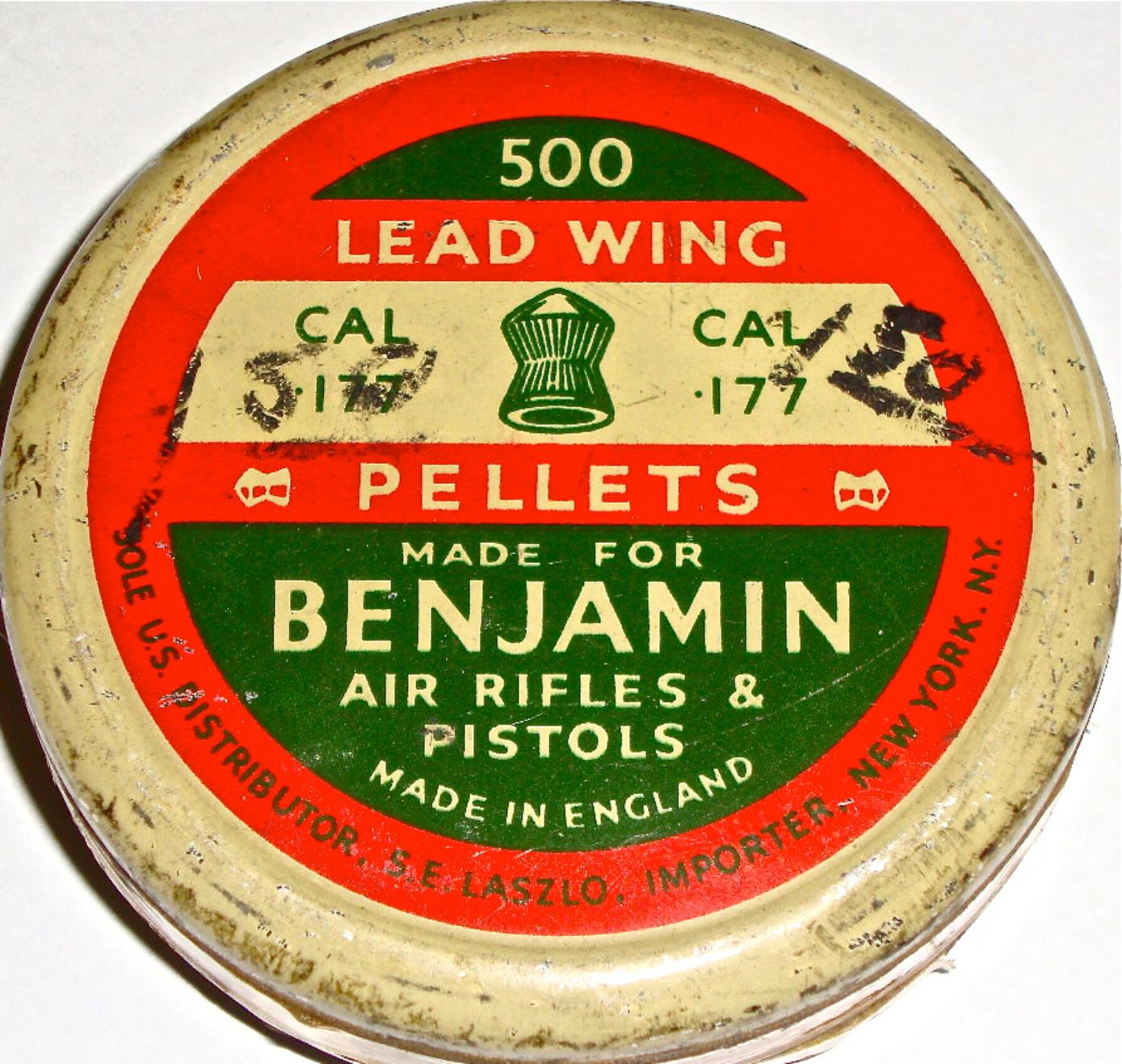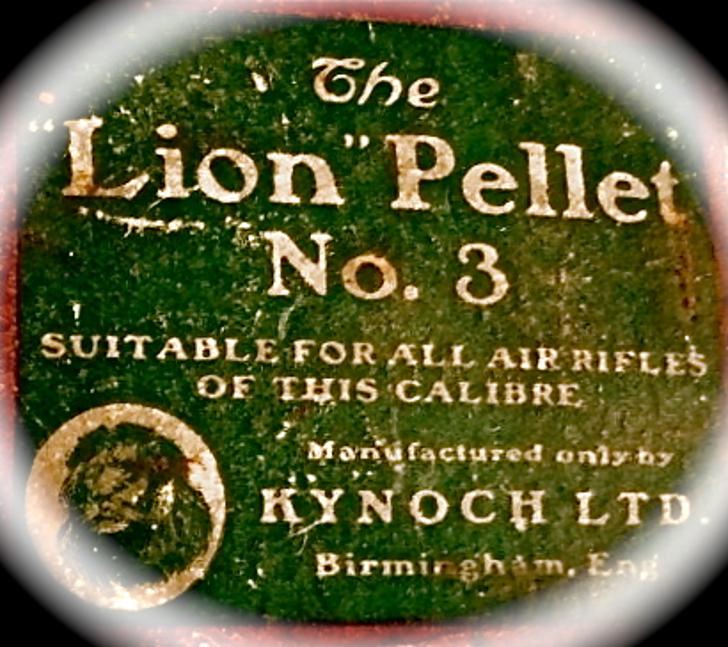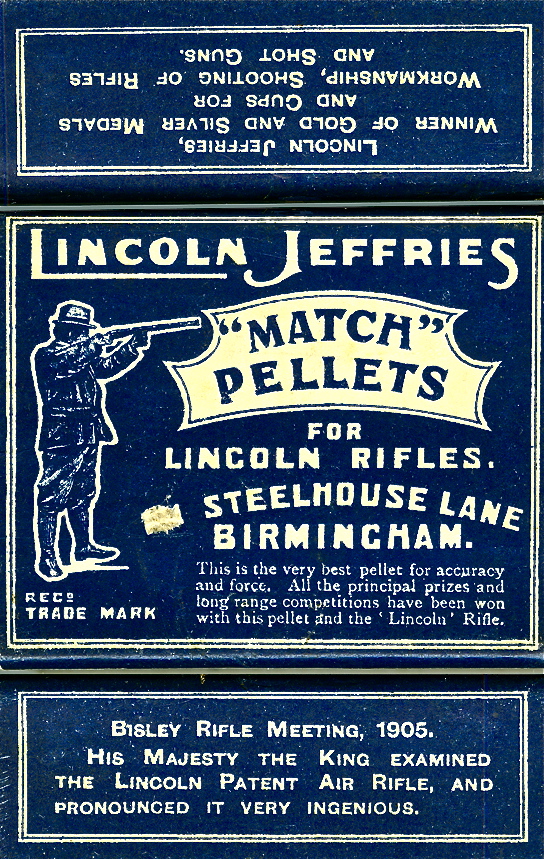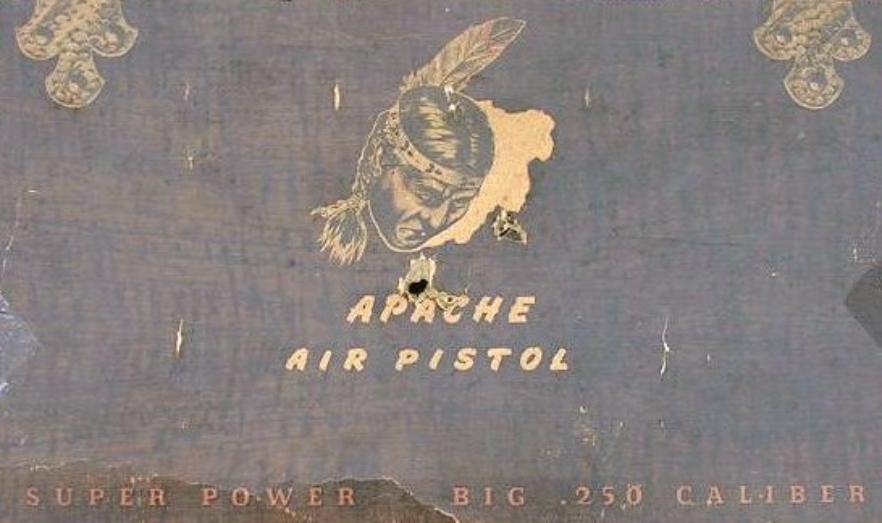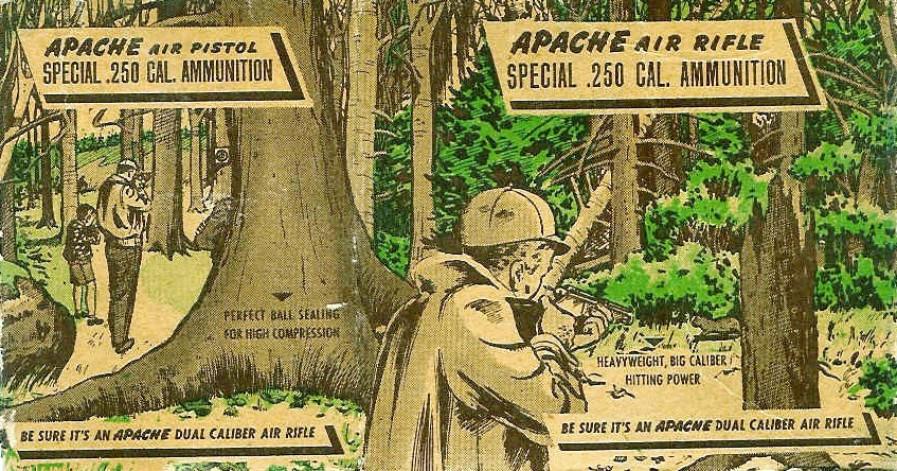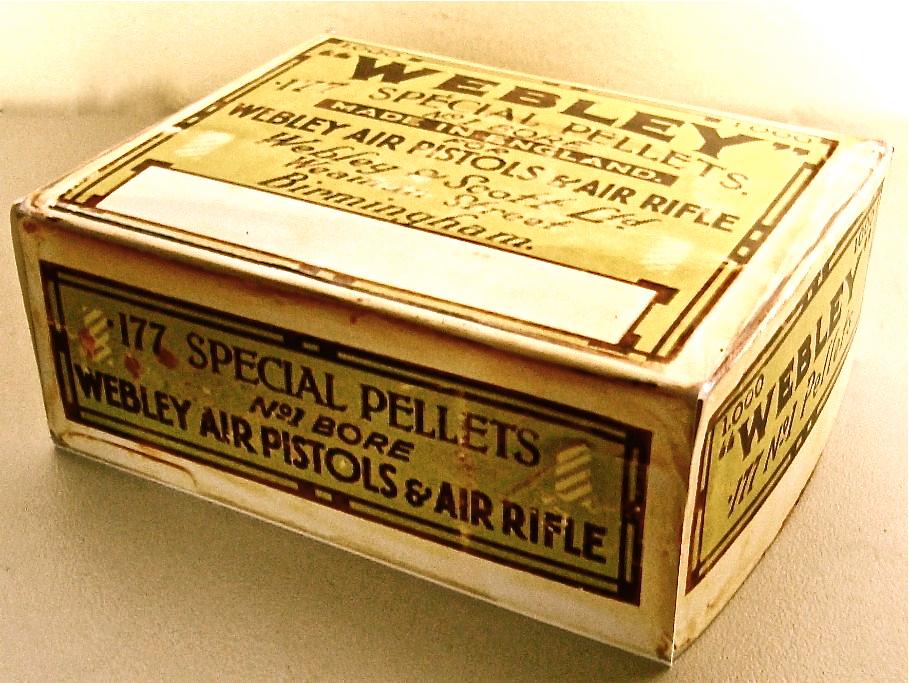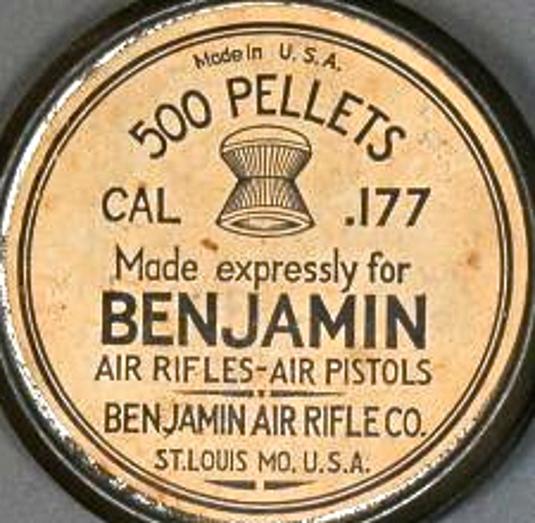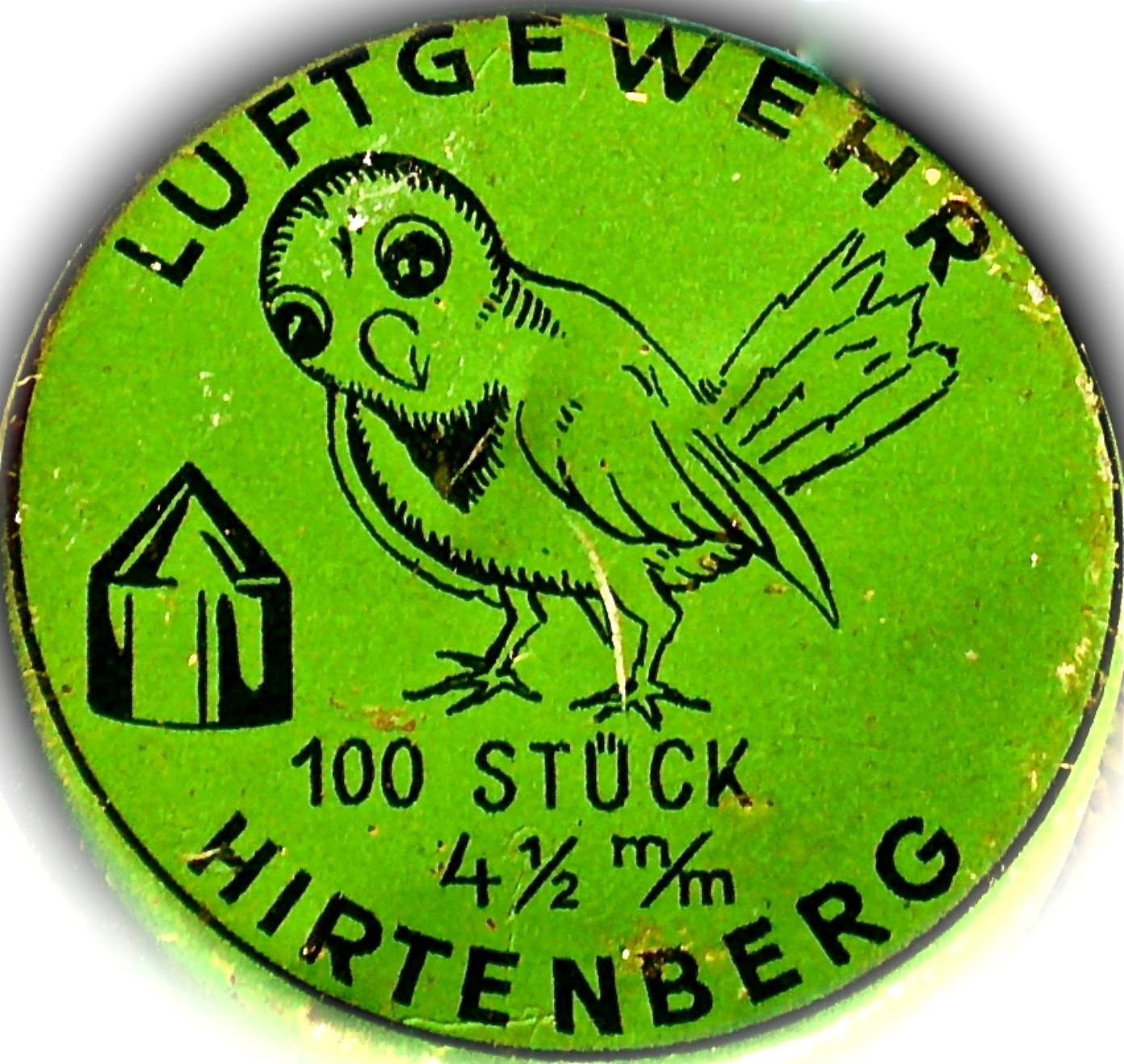 Made in Australia by ICI Ltd,circa 1949