The Milbro CUB Air Pistol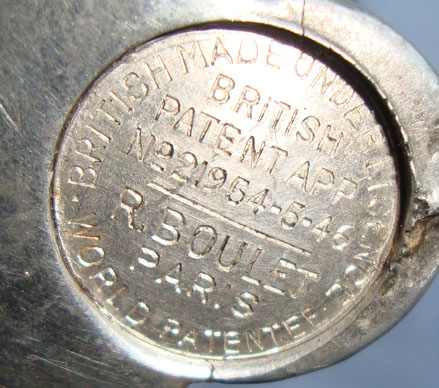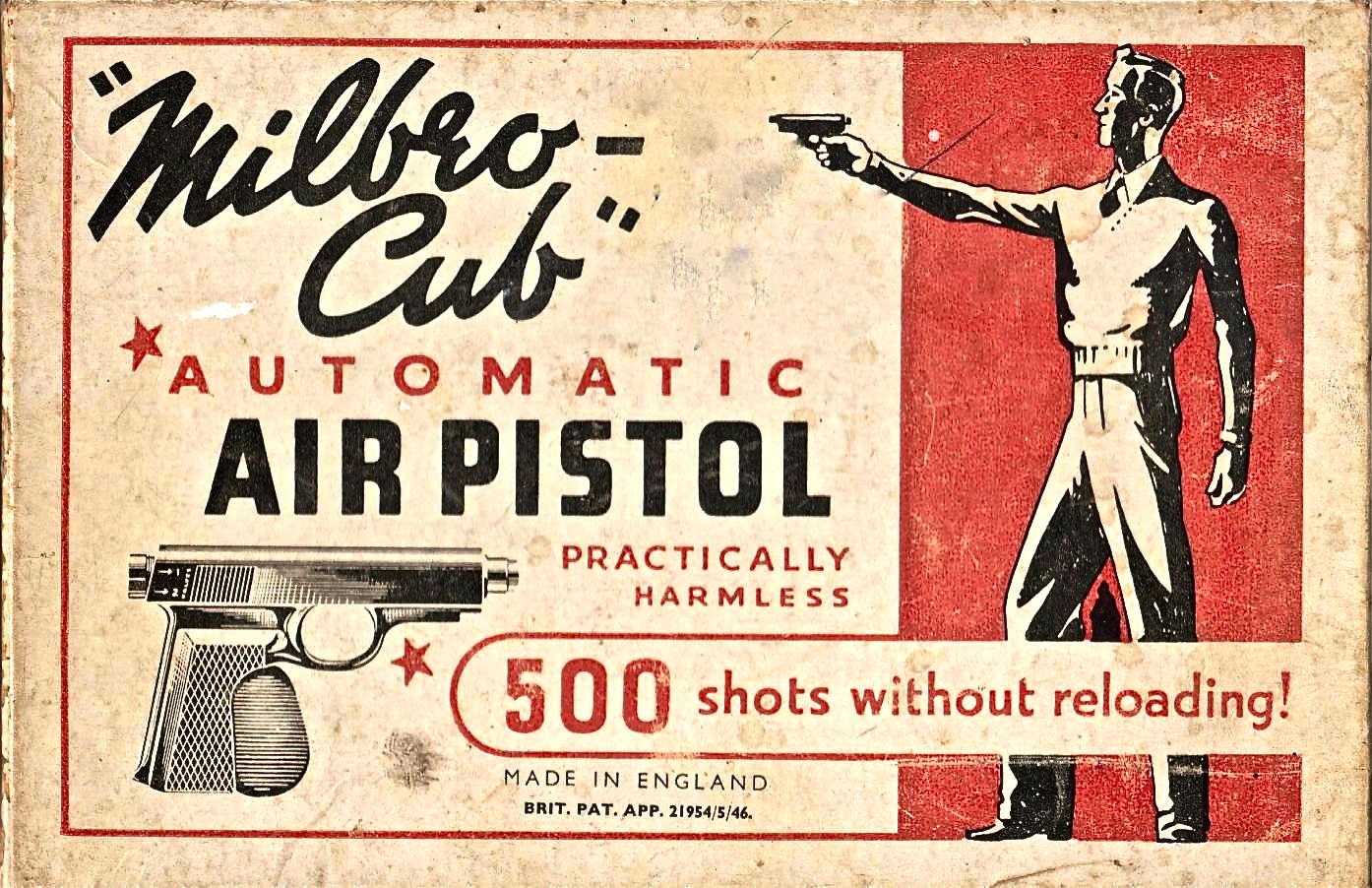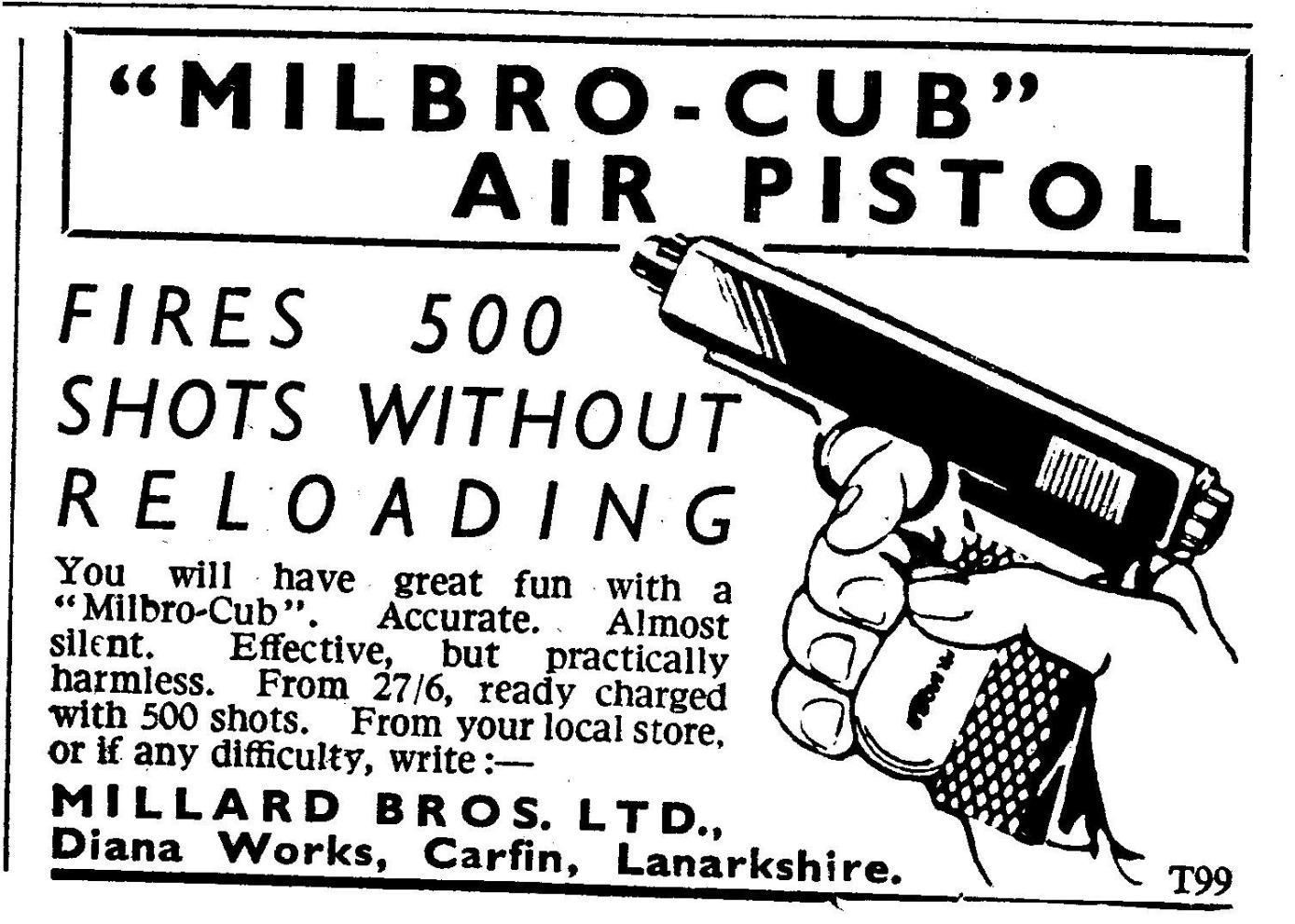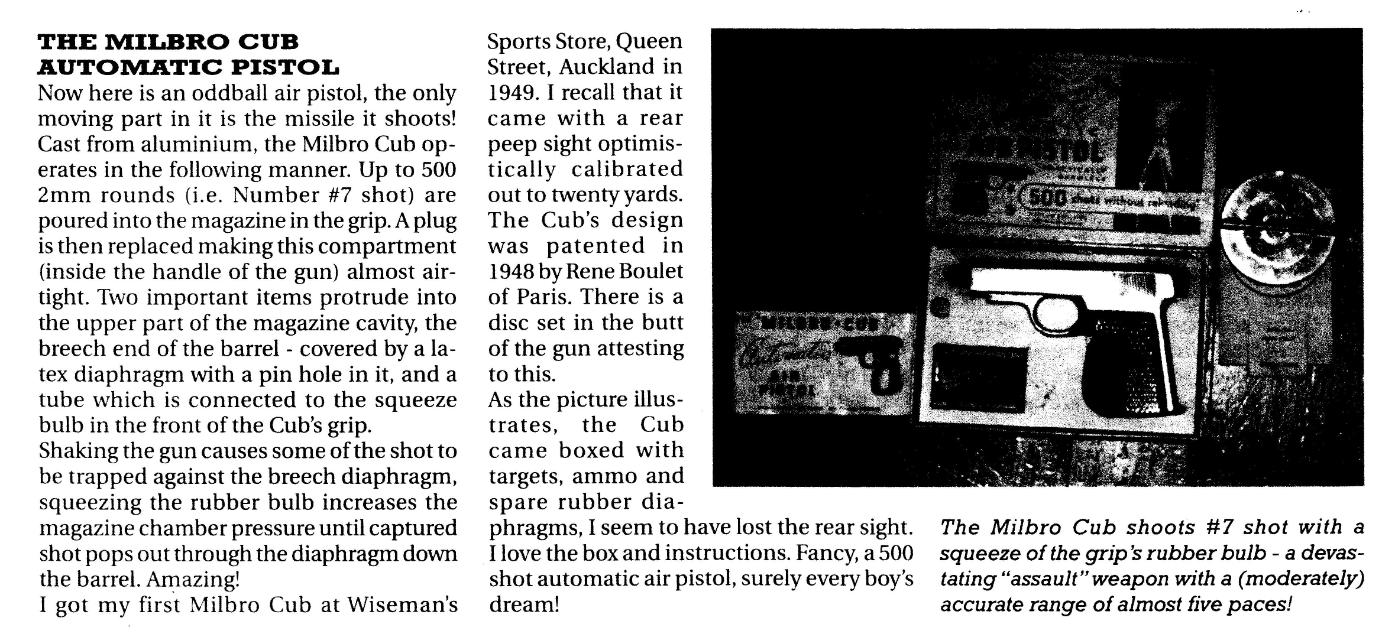 Inside the Milbro 'CUB' squirt gun!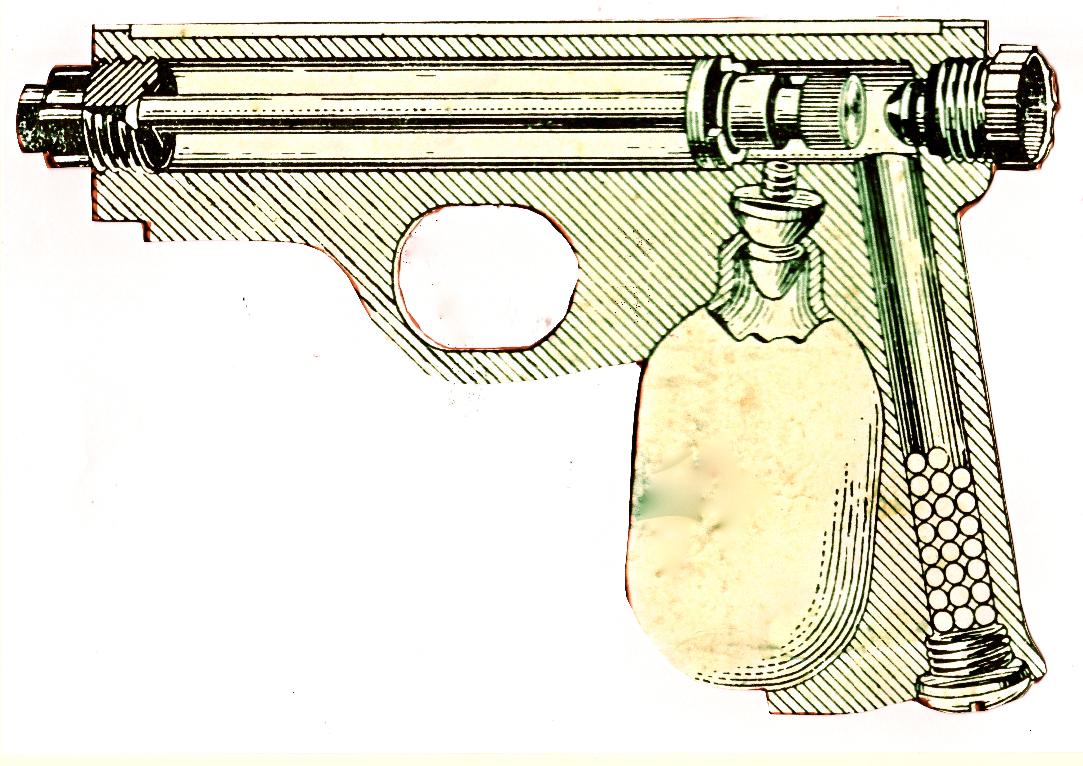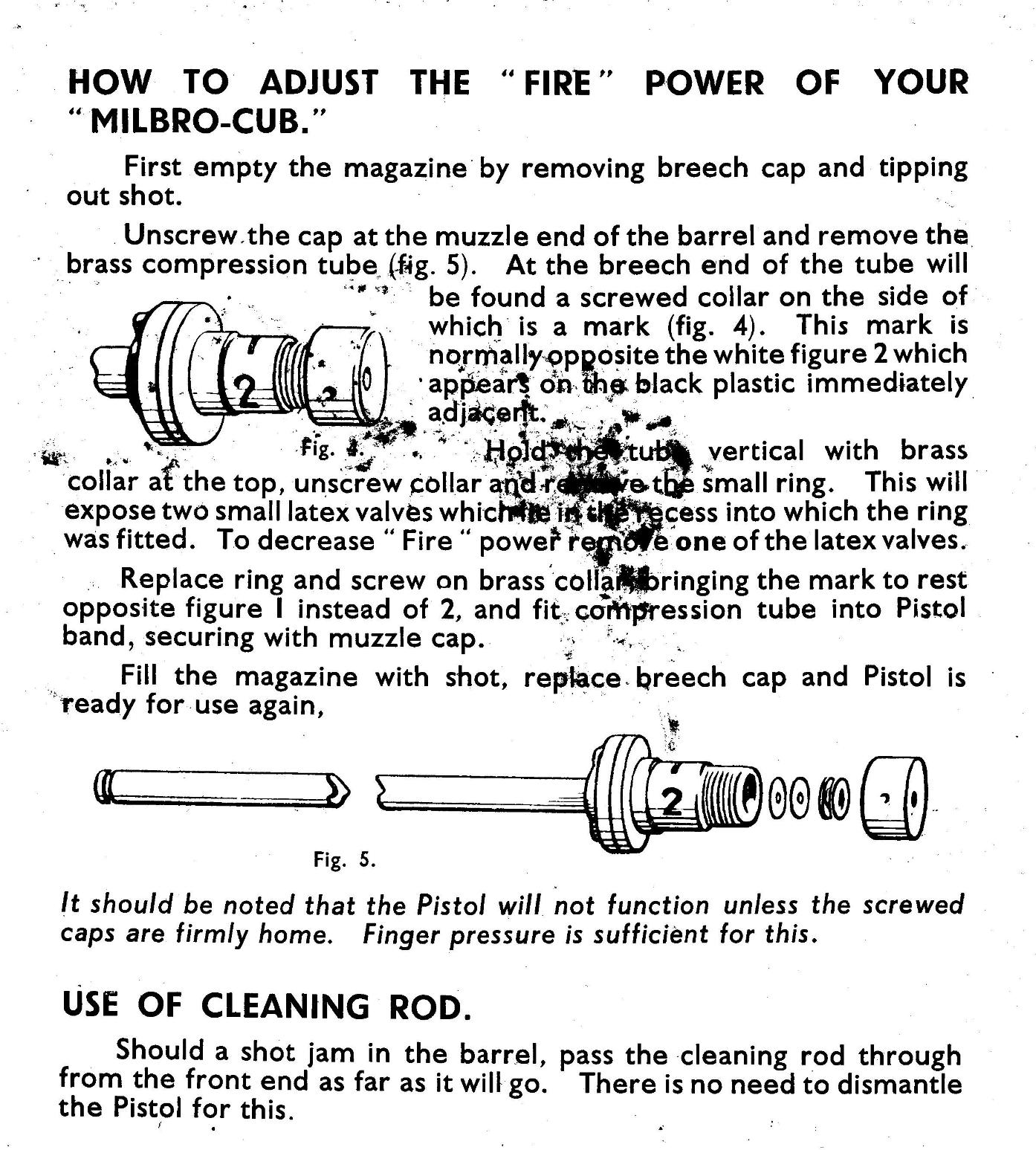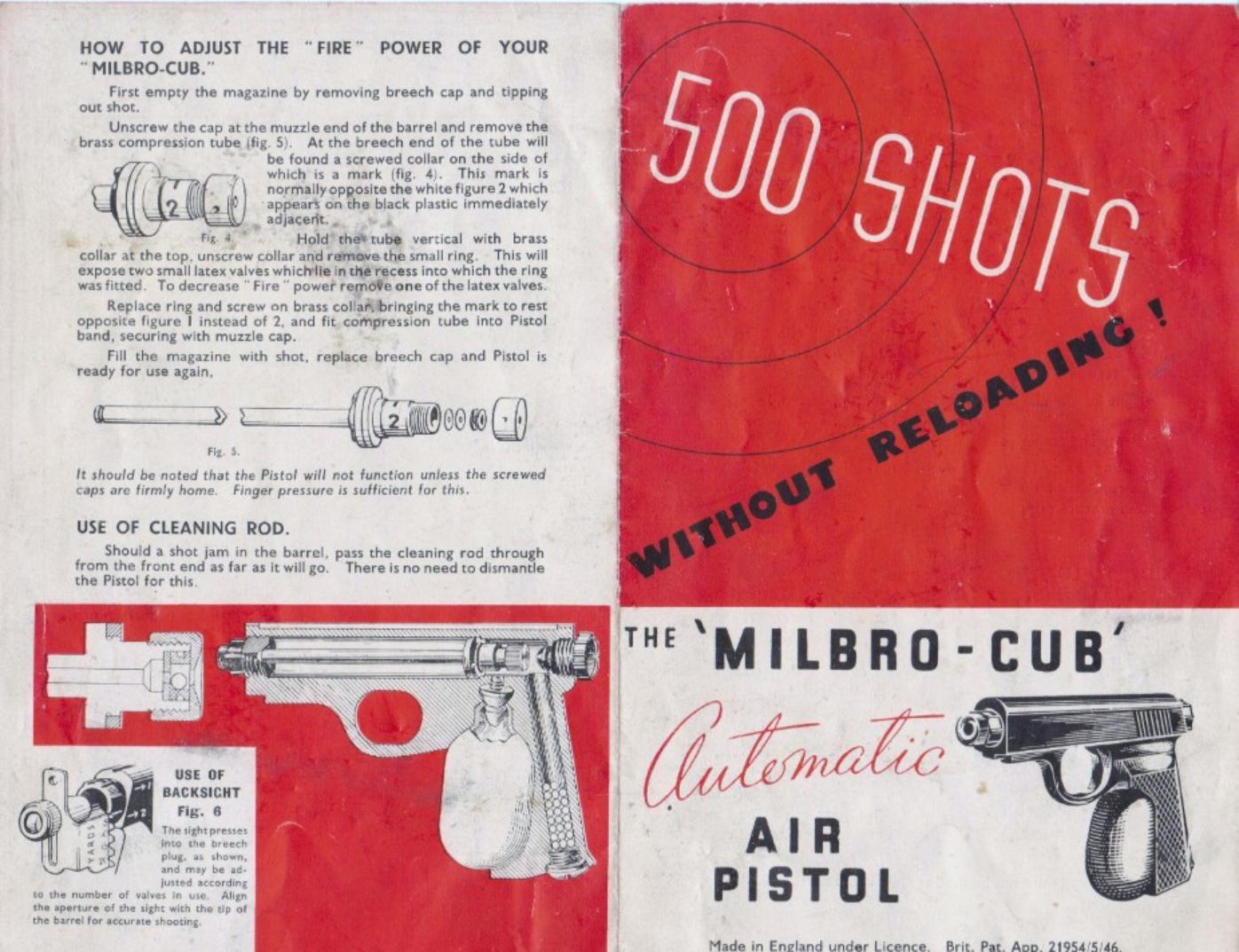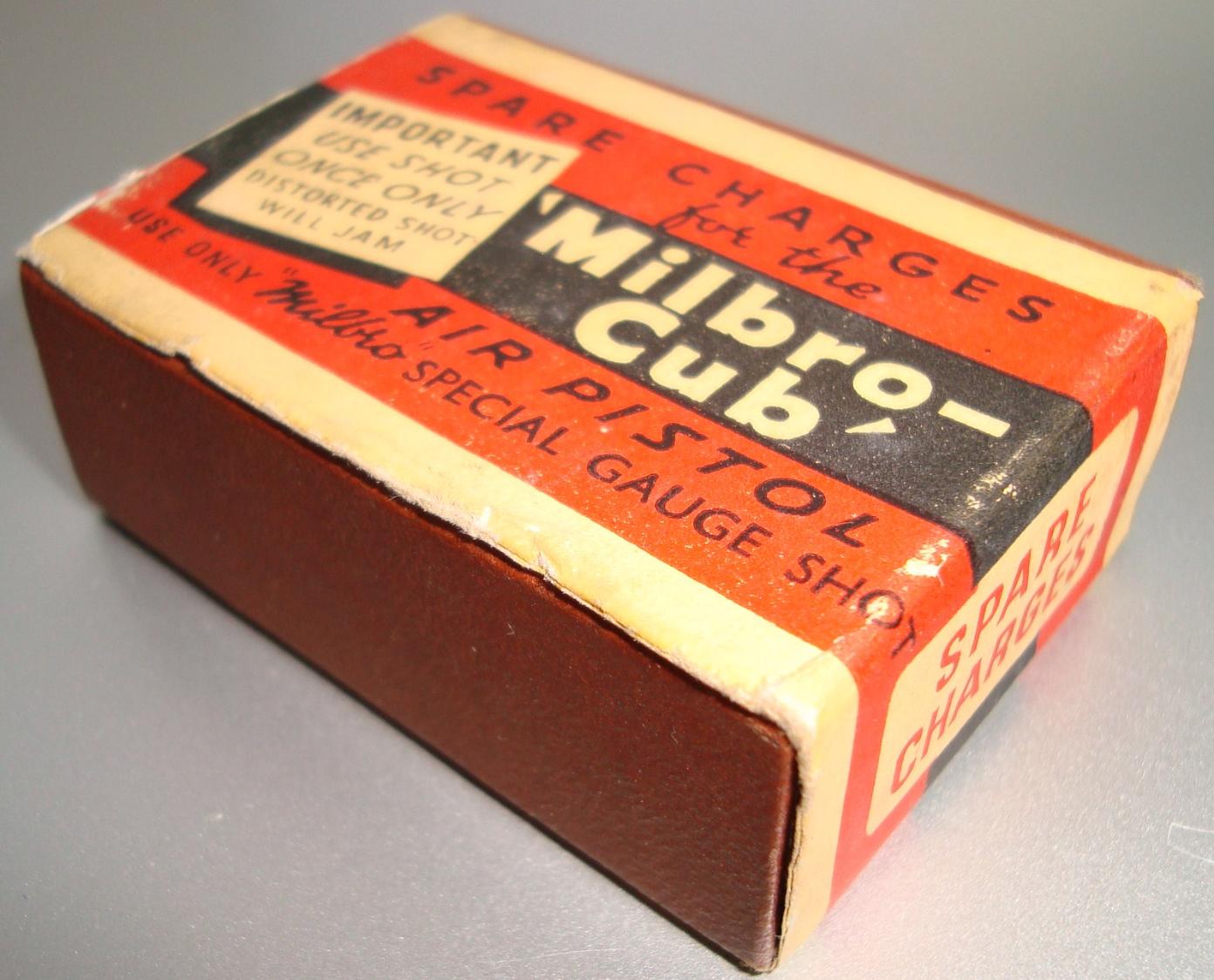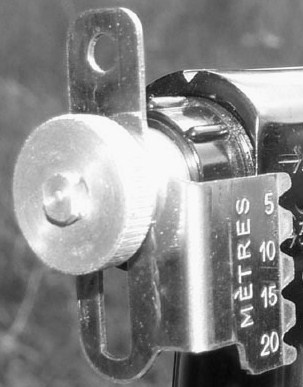 Milbro's dinky "stand-up"targets.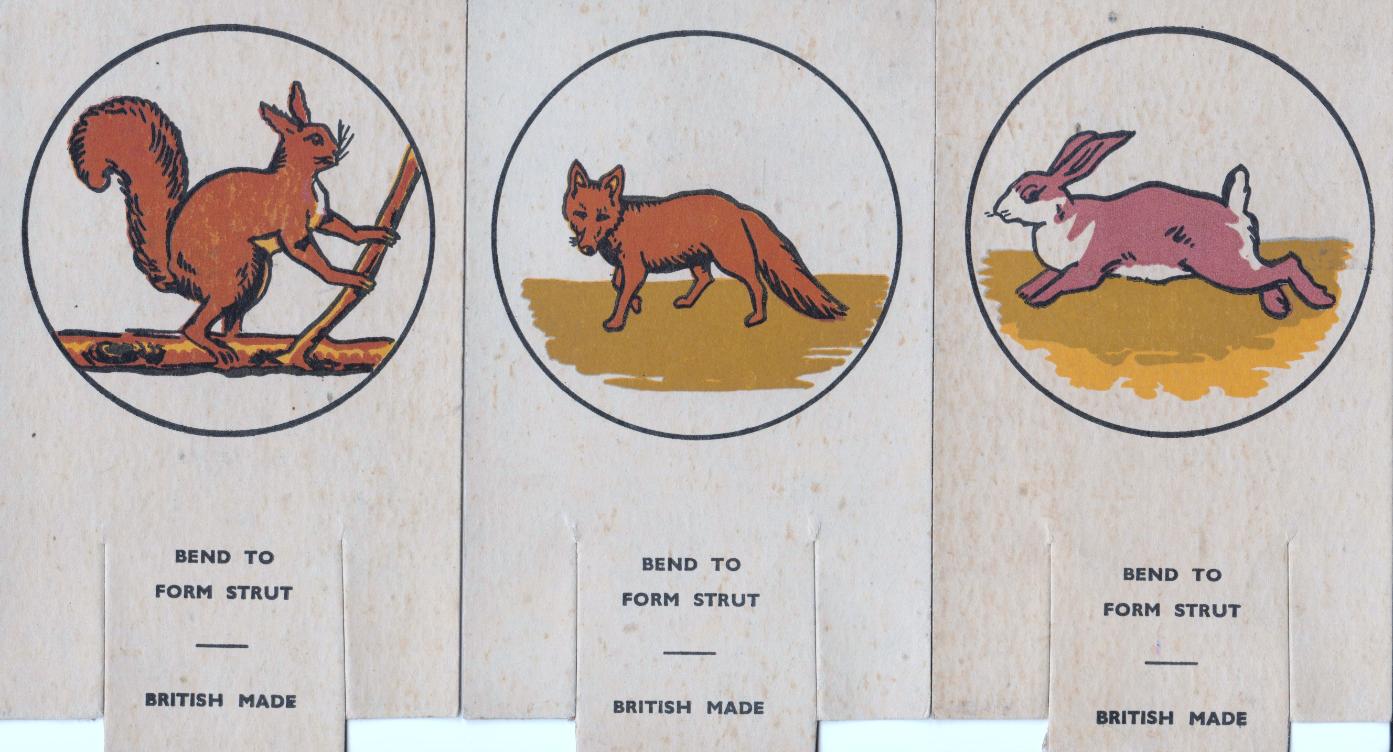 Milbro CUB Spinning Disc Target.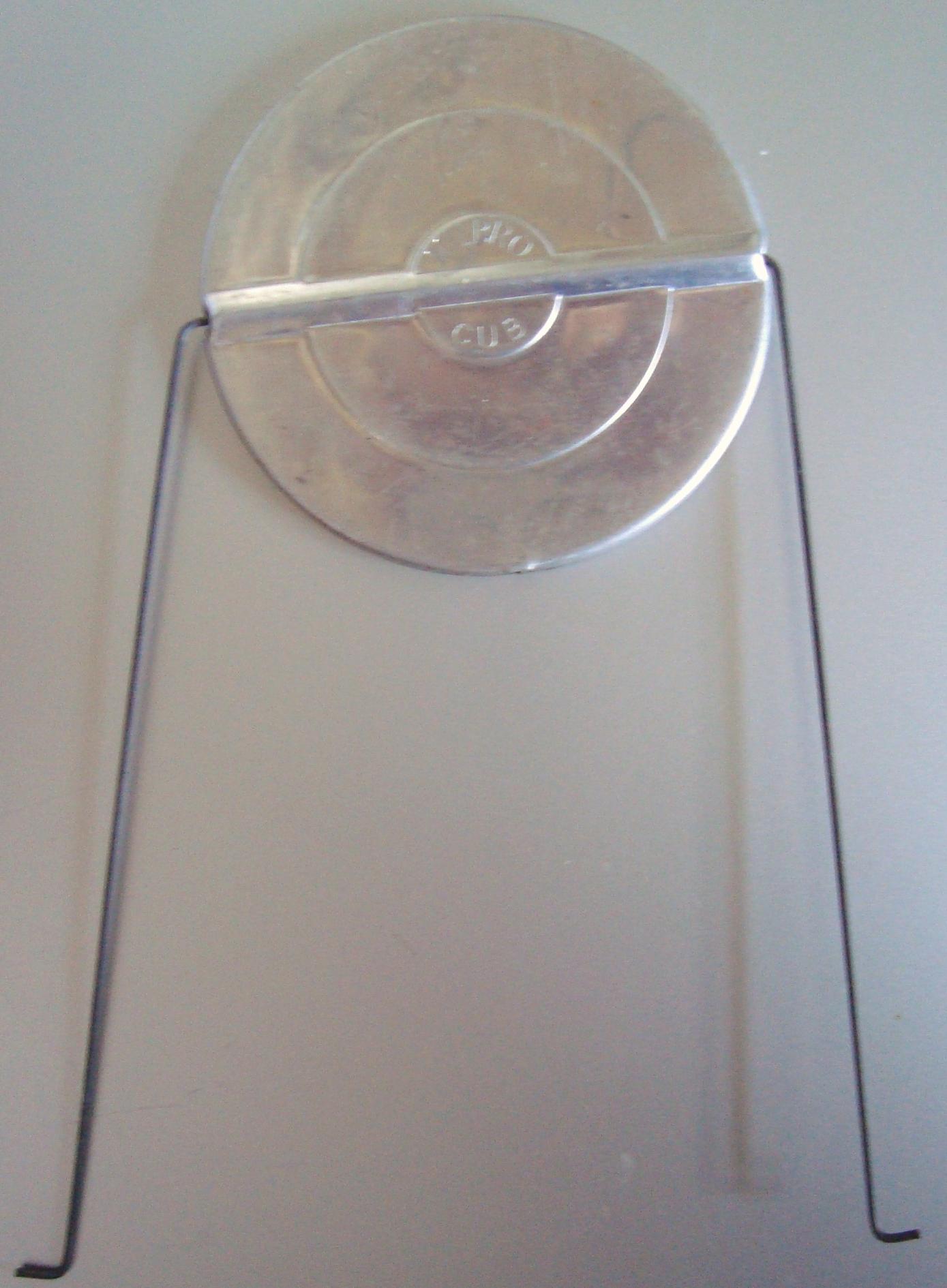 Pneuma-tir 500 Pistol.The French Connection.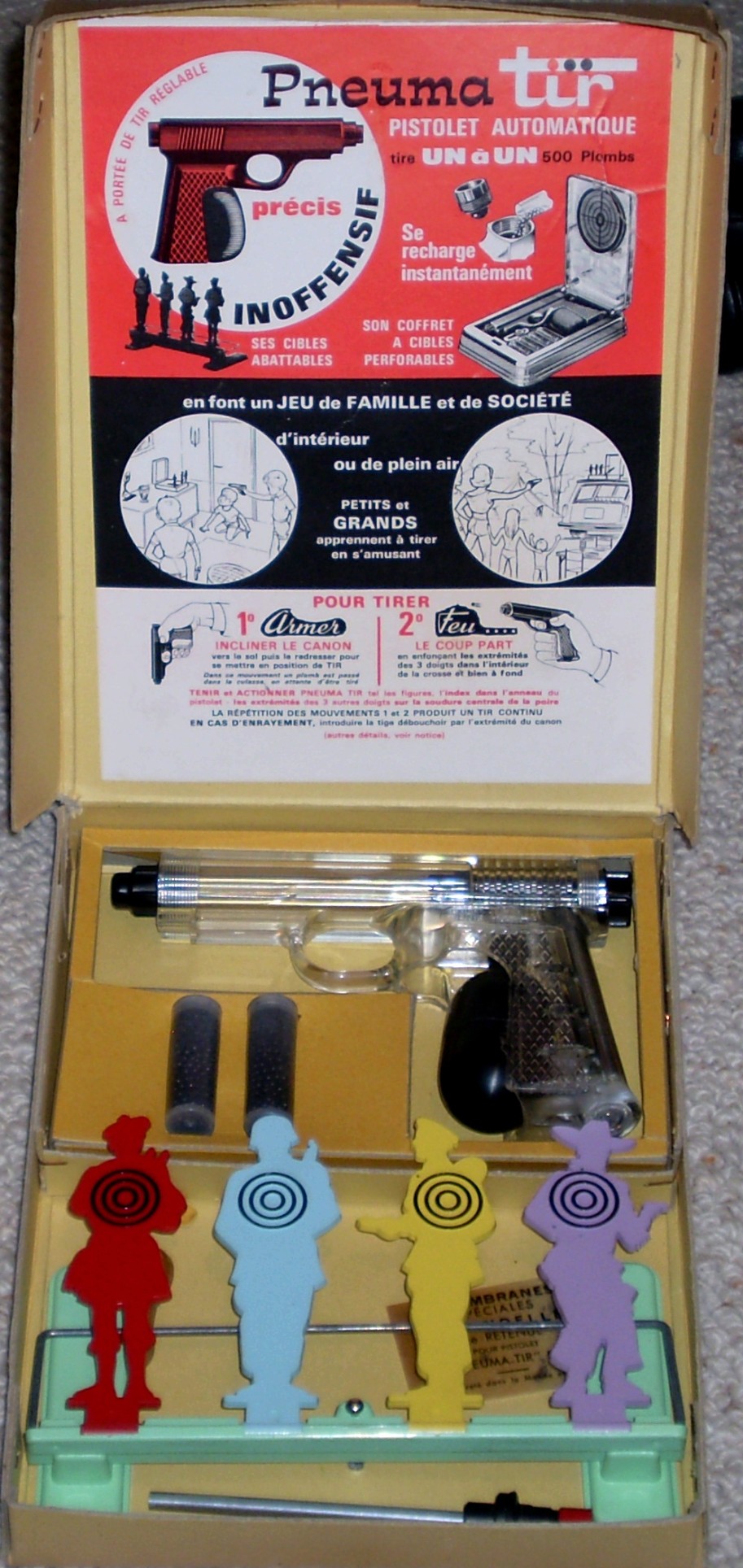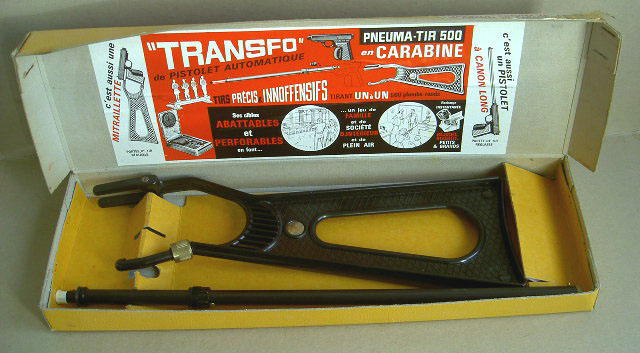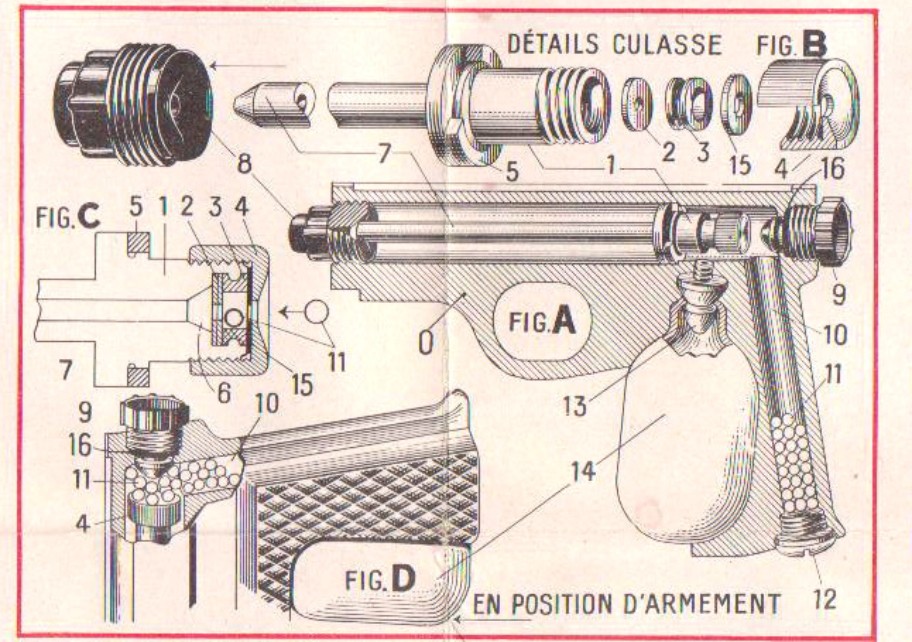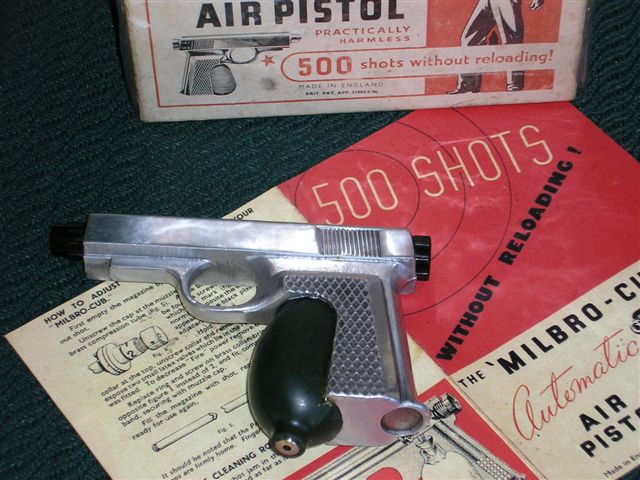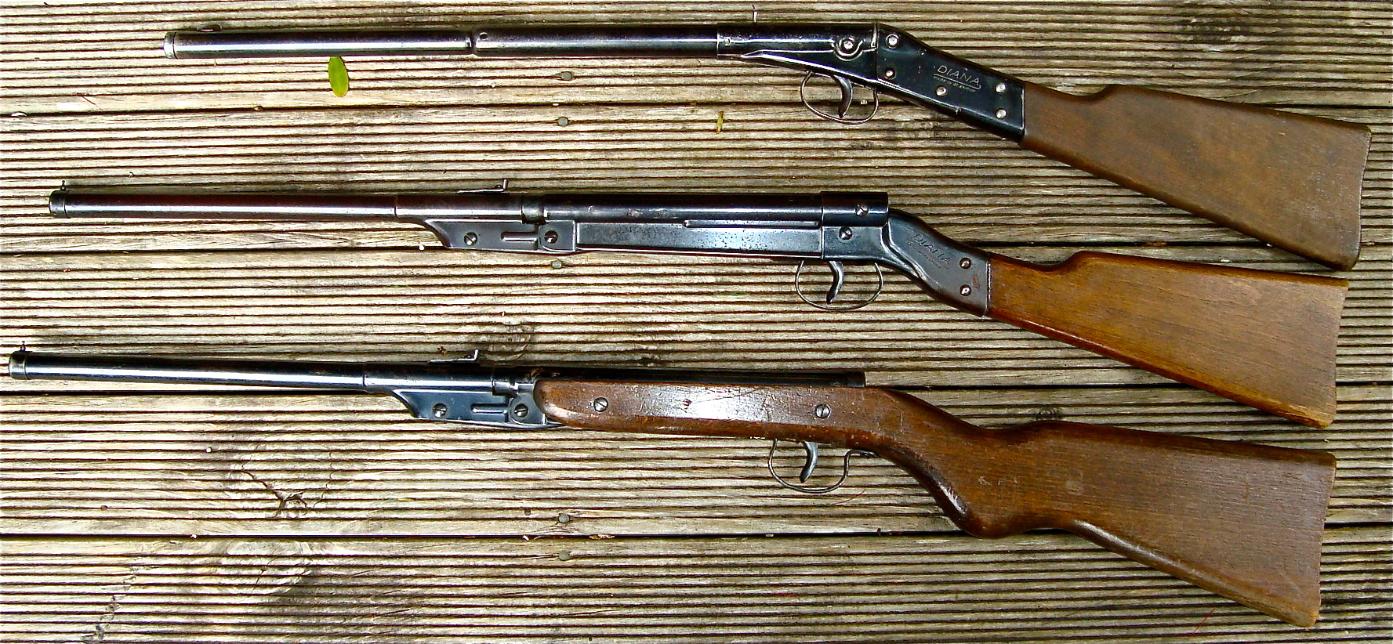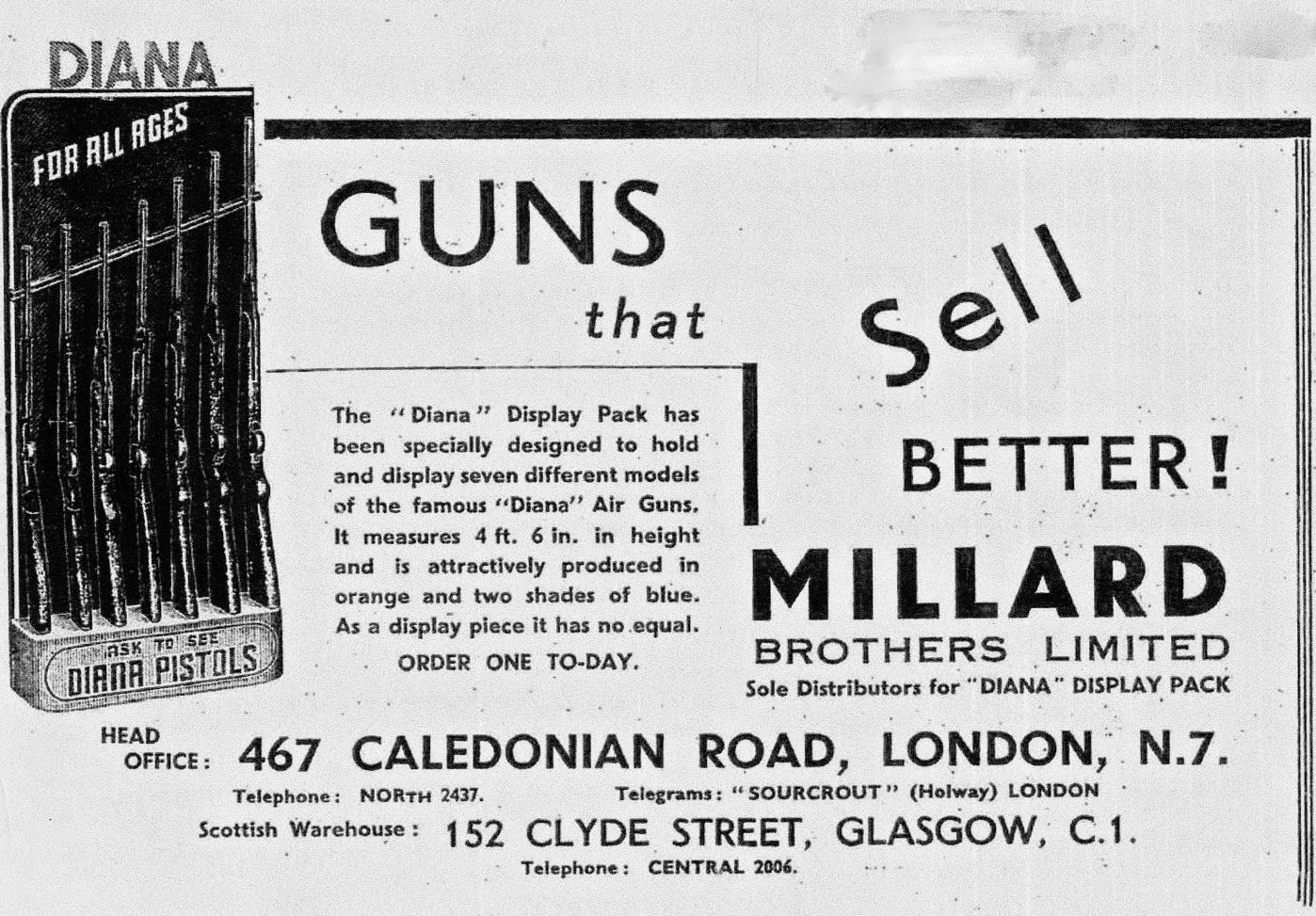 Millard Bros Ltd,1930 catalogue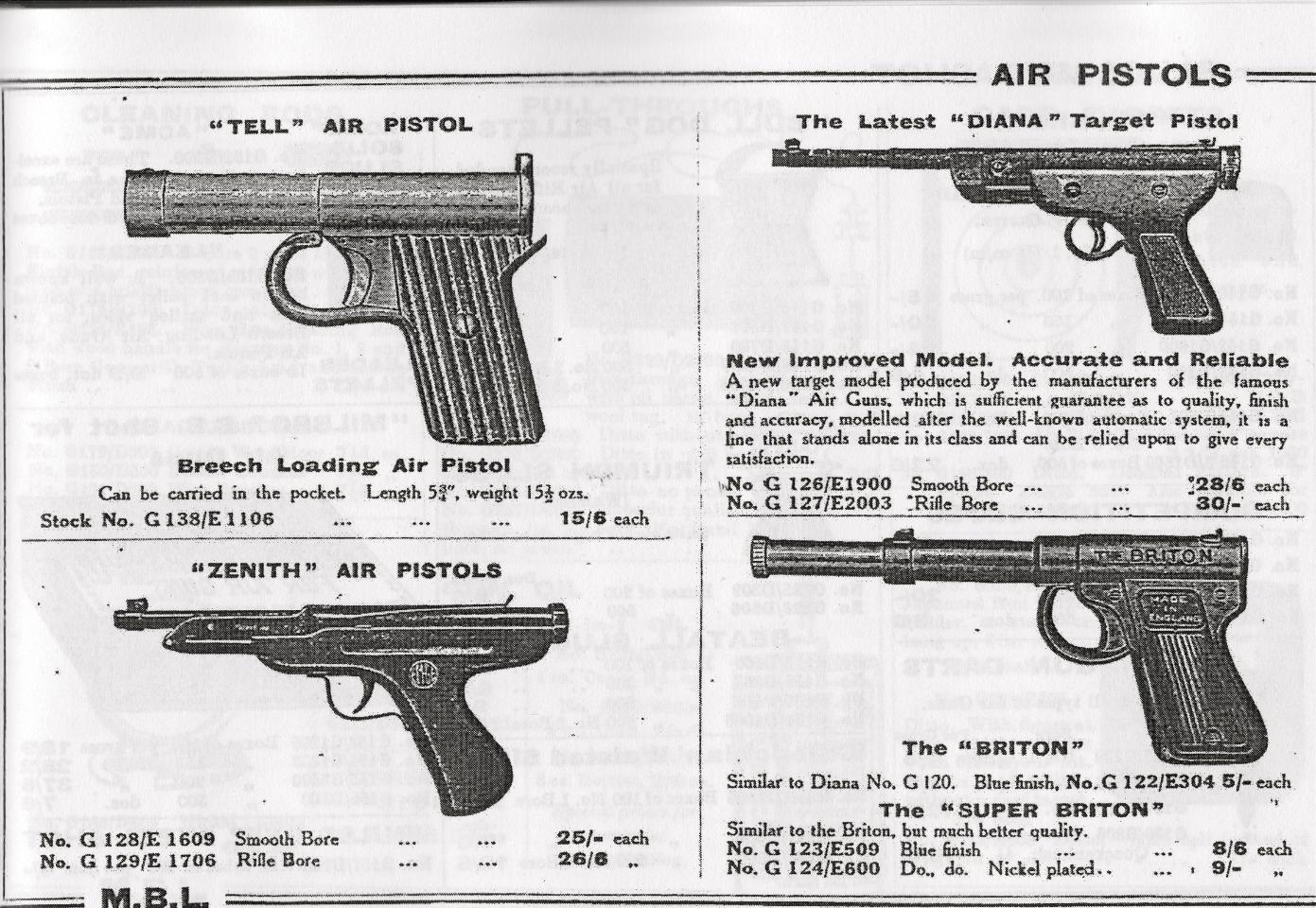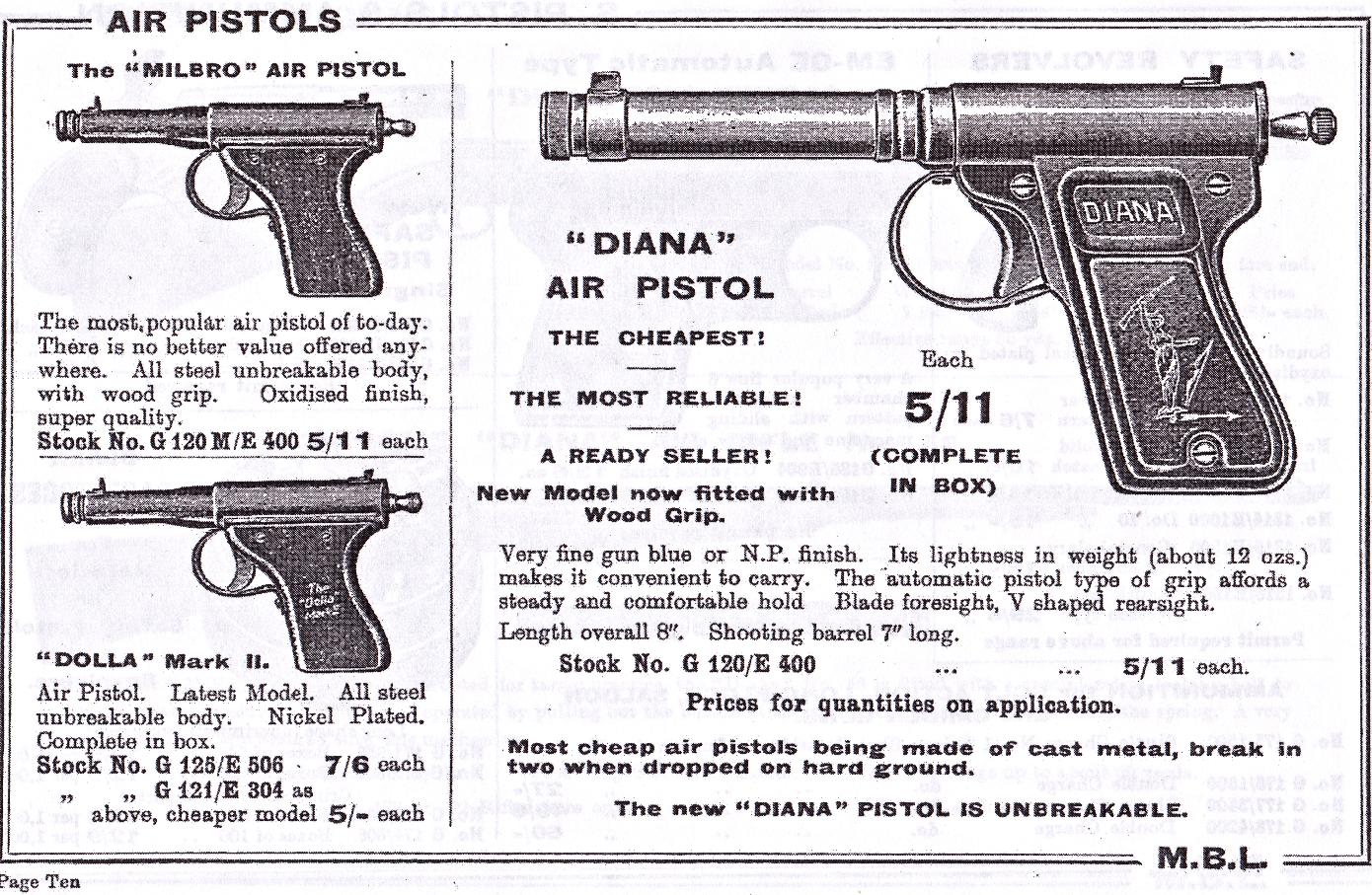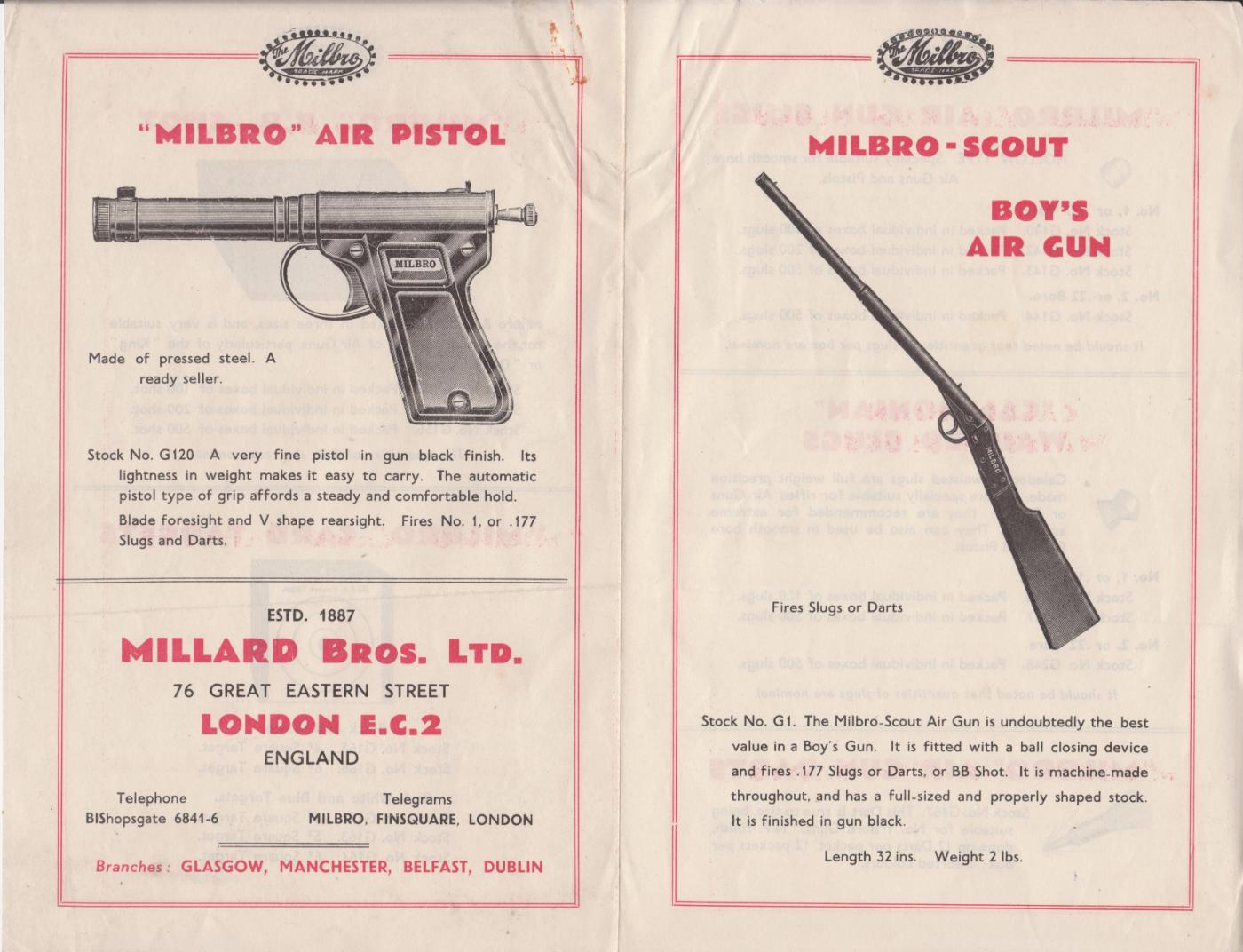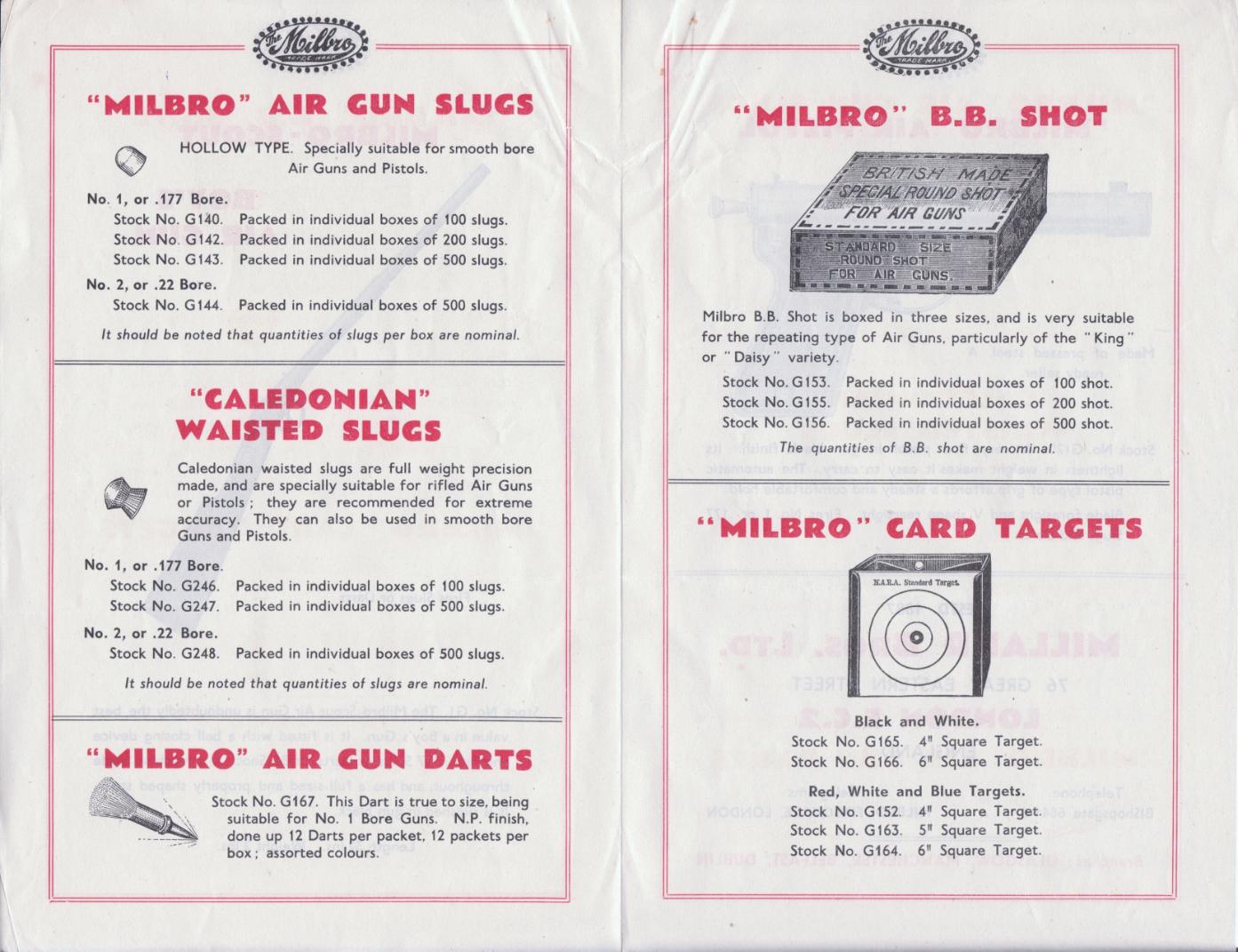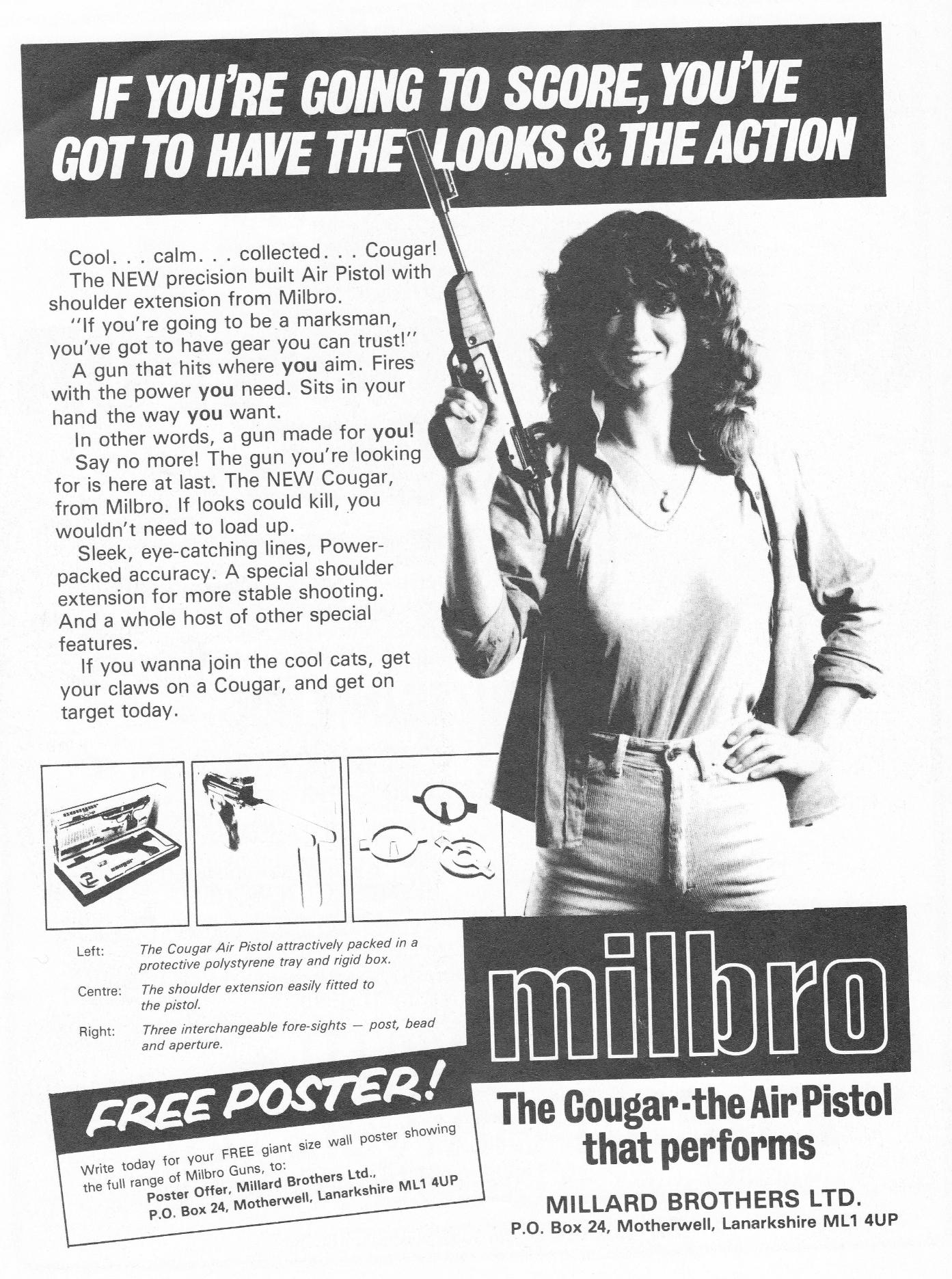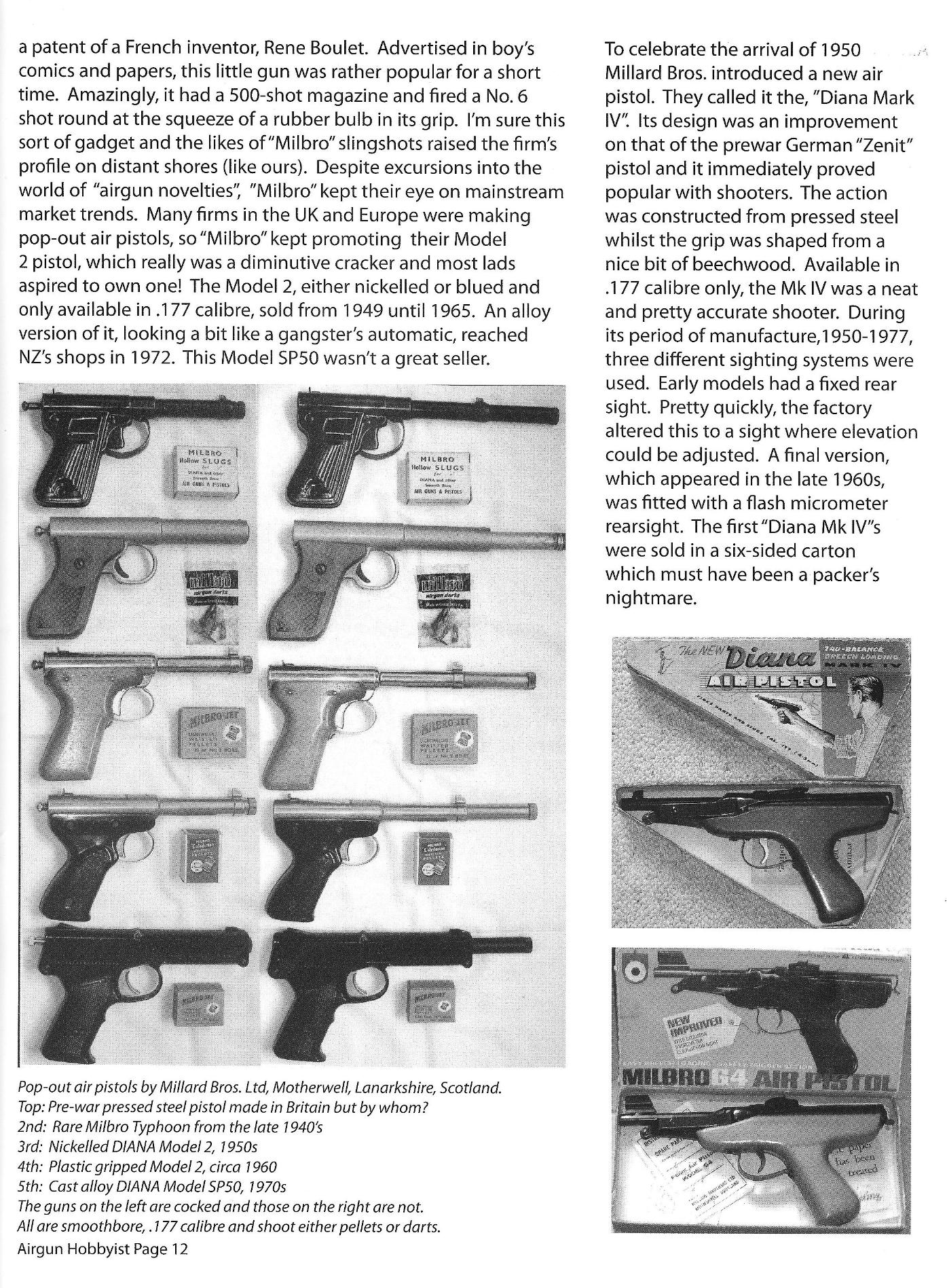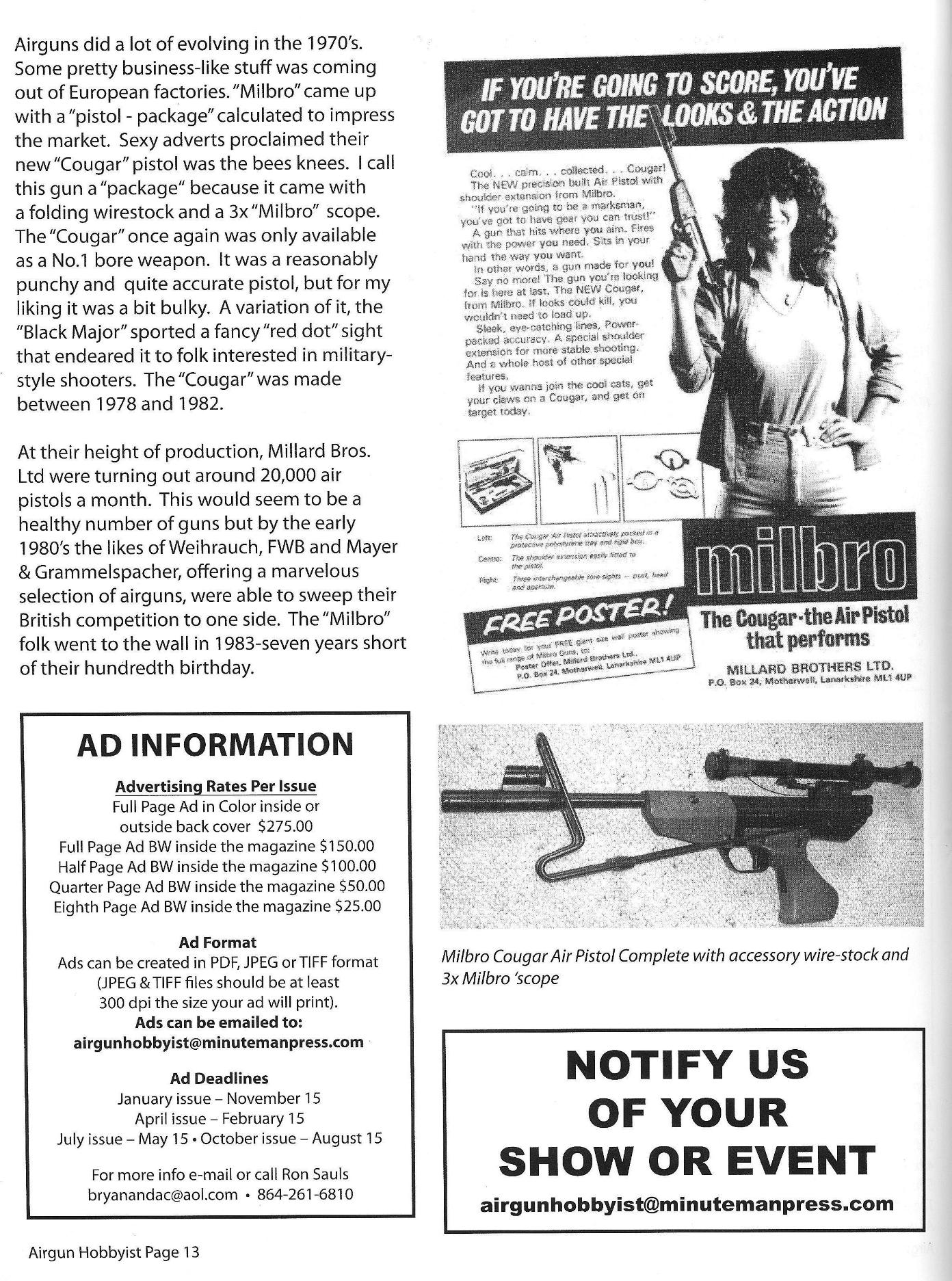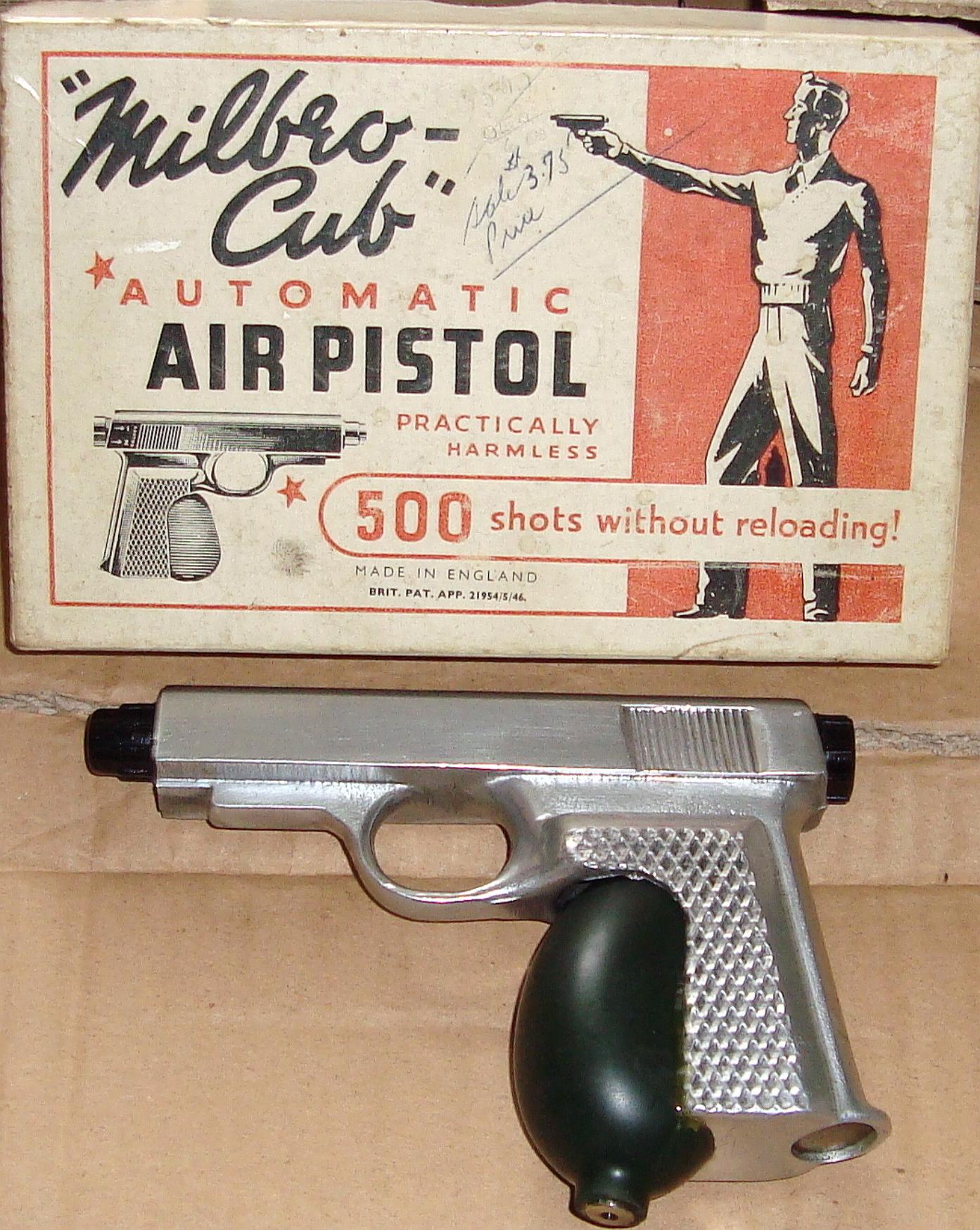 The Milbro CUB squeeze-bulb air pistol of 1948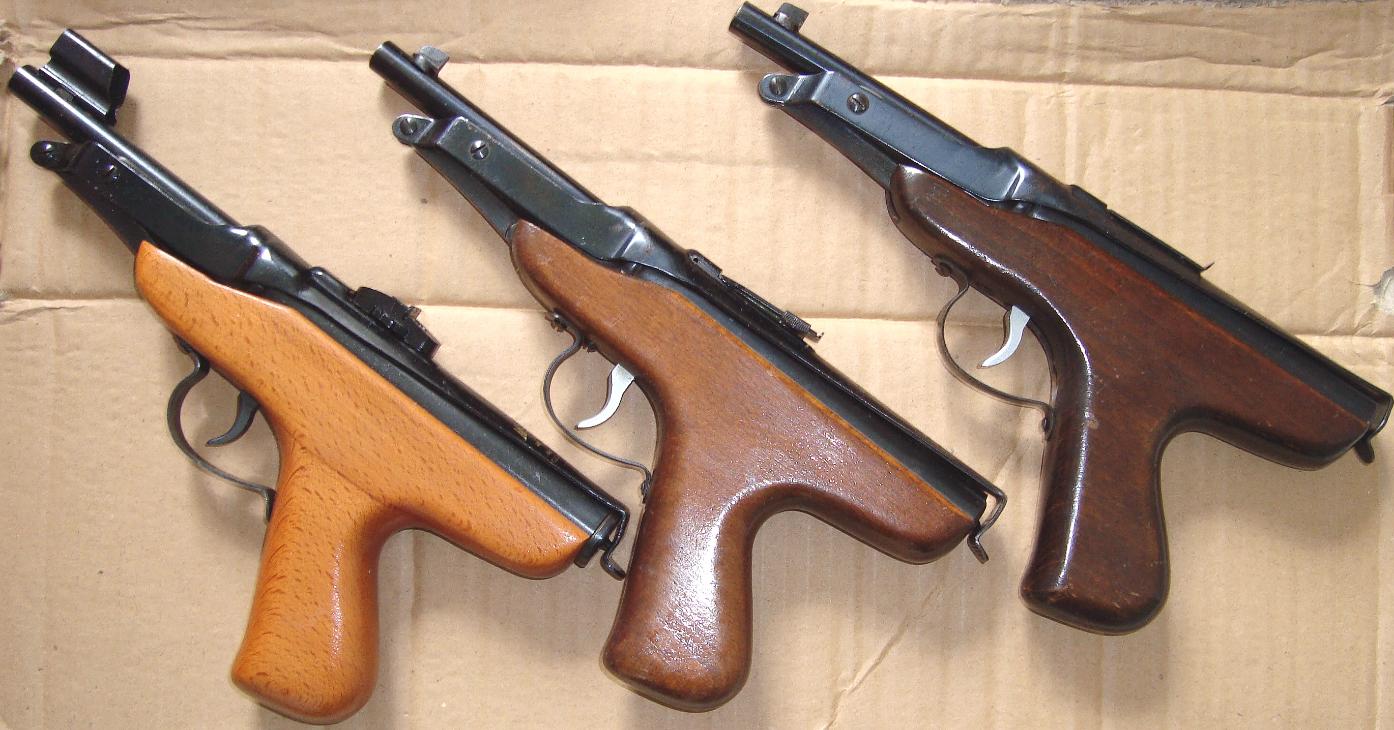 Milbro DIANA MkIV Air Pistols.Early gun on the right has a fixed rear-sight.1970's gun on the left has a micrometer rear-sight and hooded fore-sight.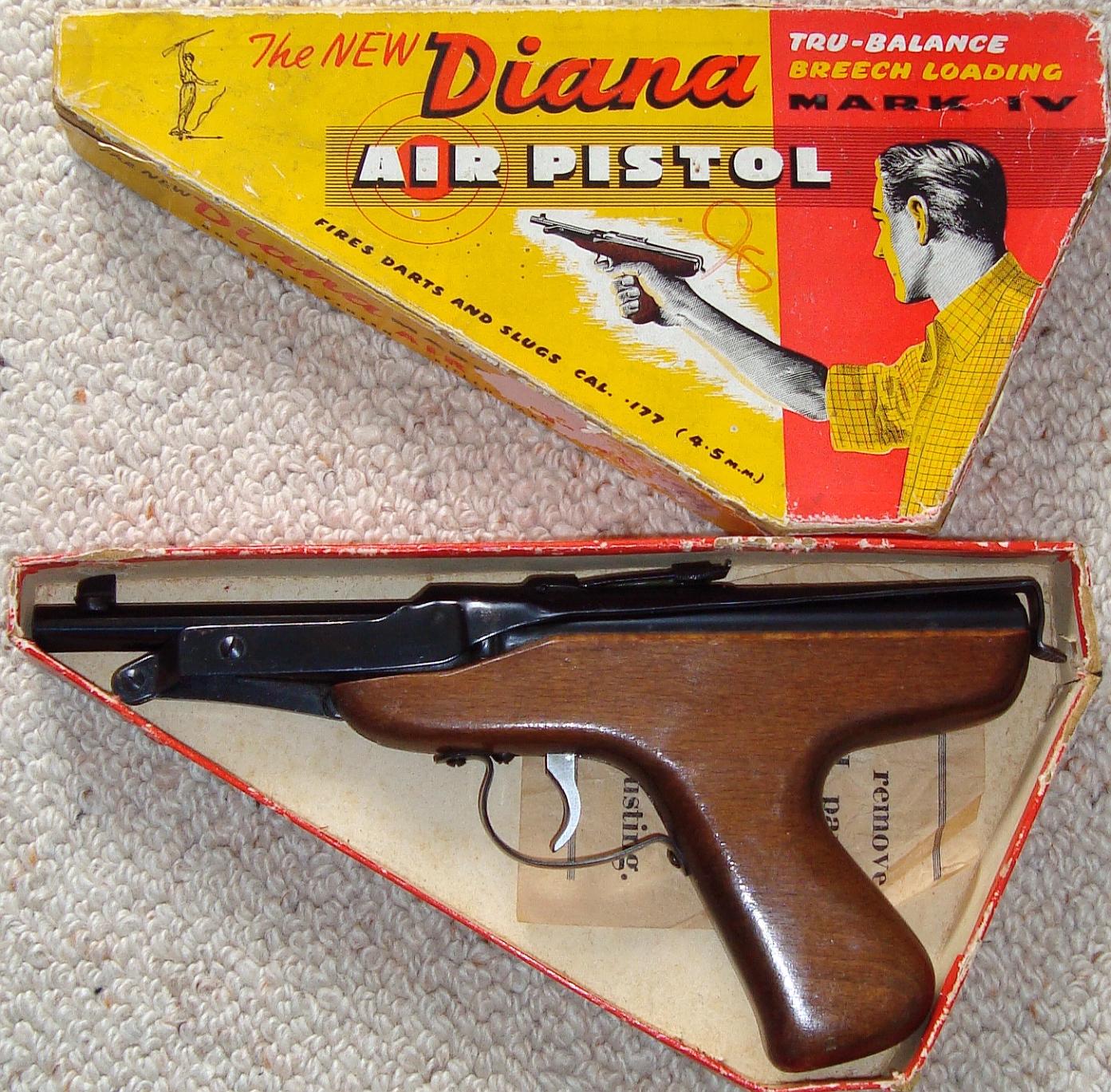 The early six-sided carton must have been a packer's nightmare.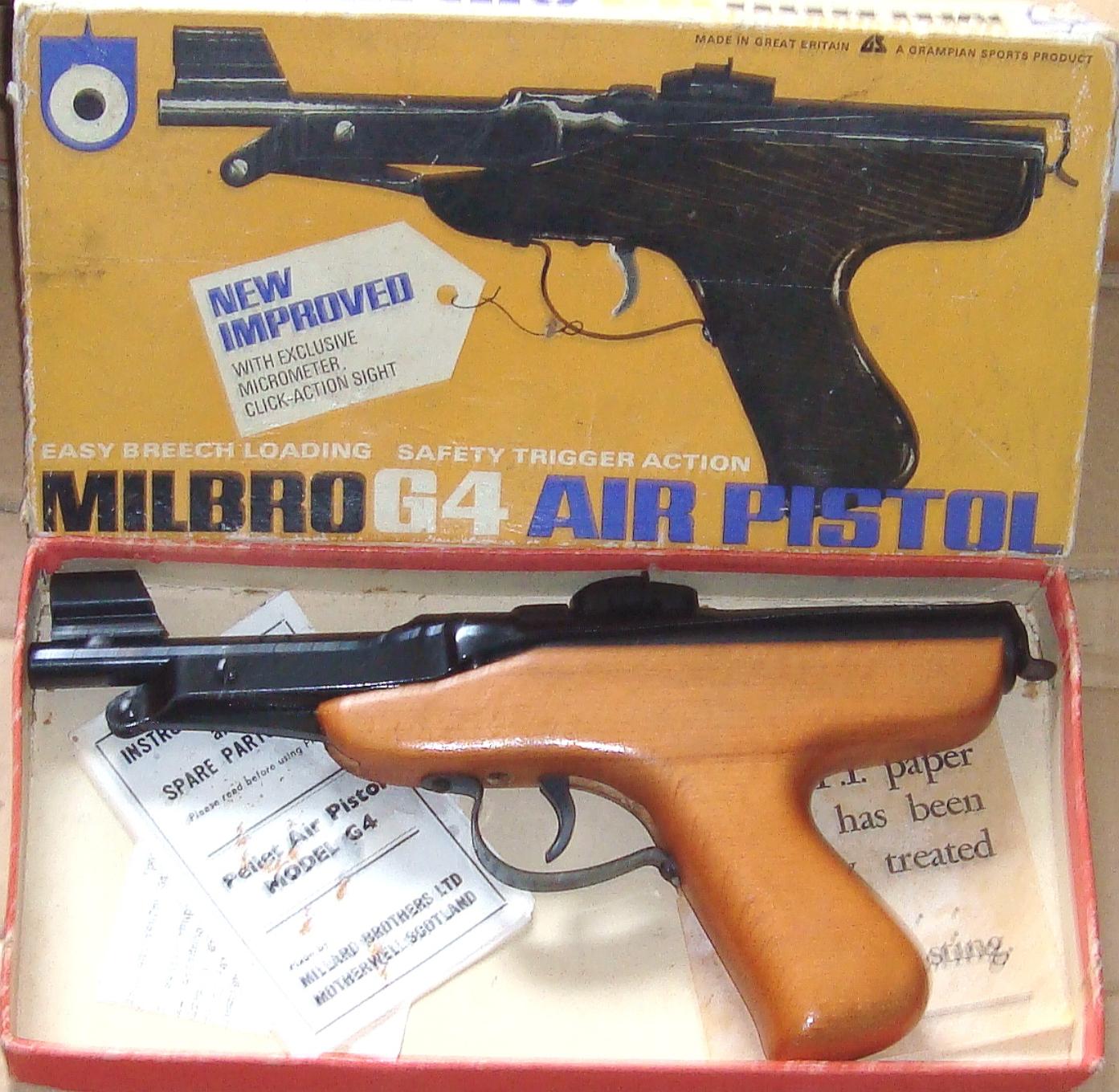 Later models are called Milbro G4 Air Pistols.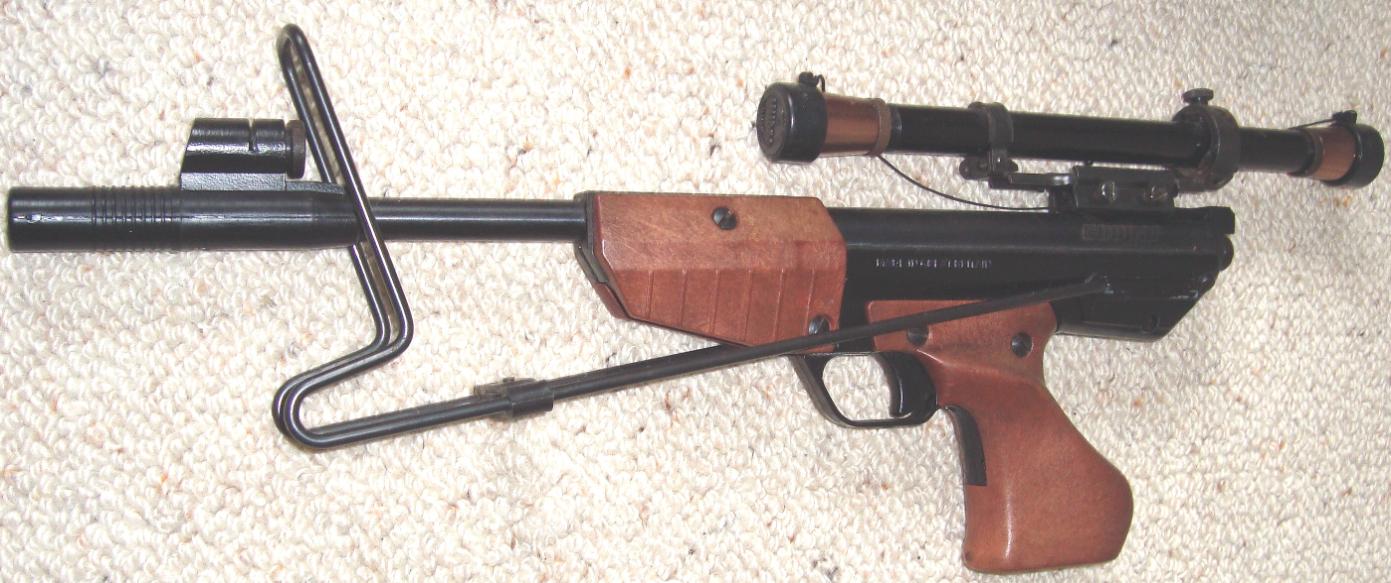 Milbro COUGAR Air Pistol,complete with accessory wire-stock and 3x Milbro 'scope.
Diana G55 air rifle . 1964


MILBRO TYPHOON,circa 1949-courtesy Prof.John Griffiths


"A Diana by any other name.." The Webley JUNIOR rifle made by Millard Bros. Ltd