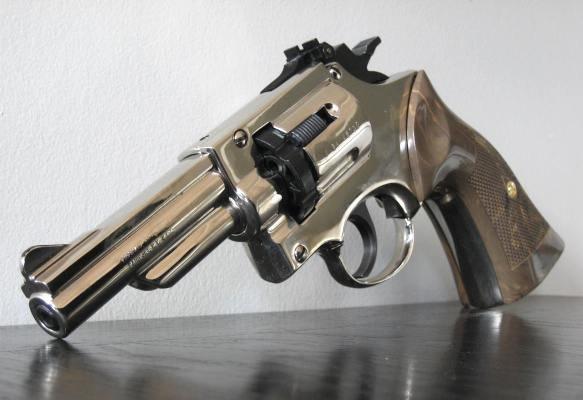 The Crosman Model 38 CO2 Revolver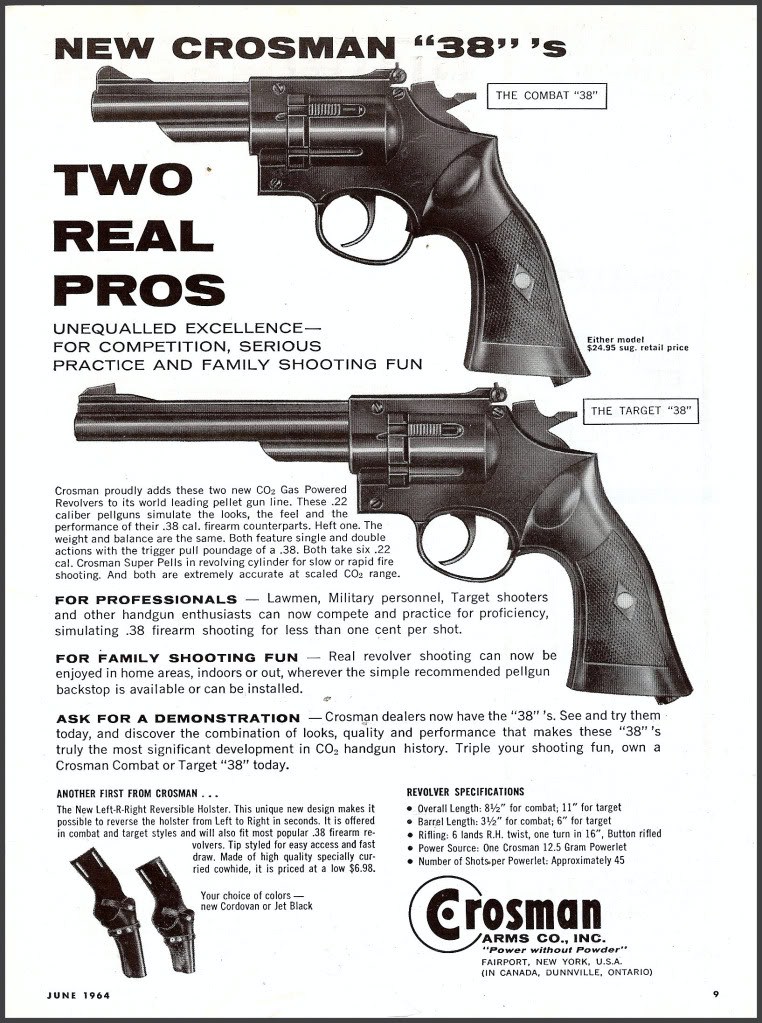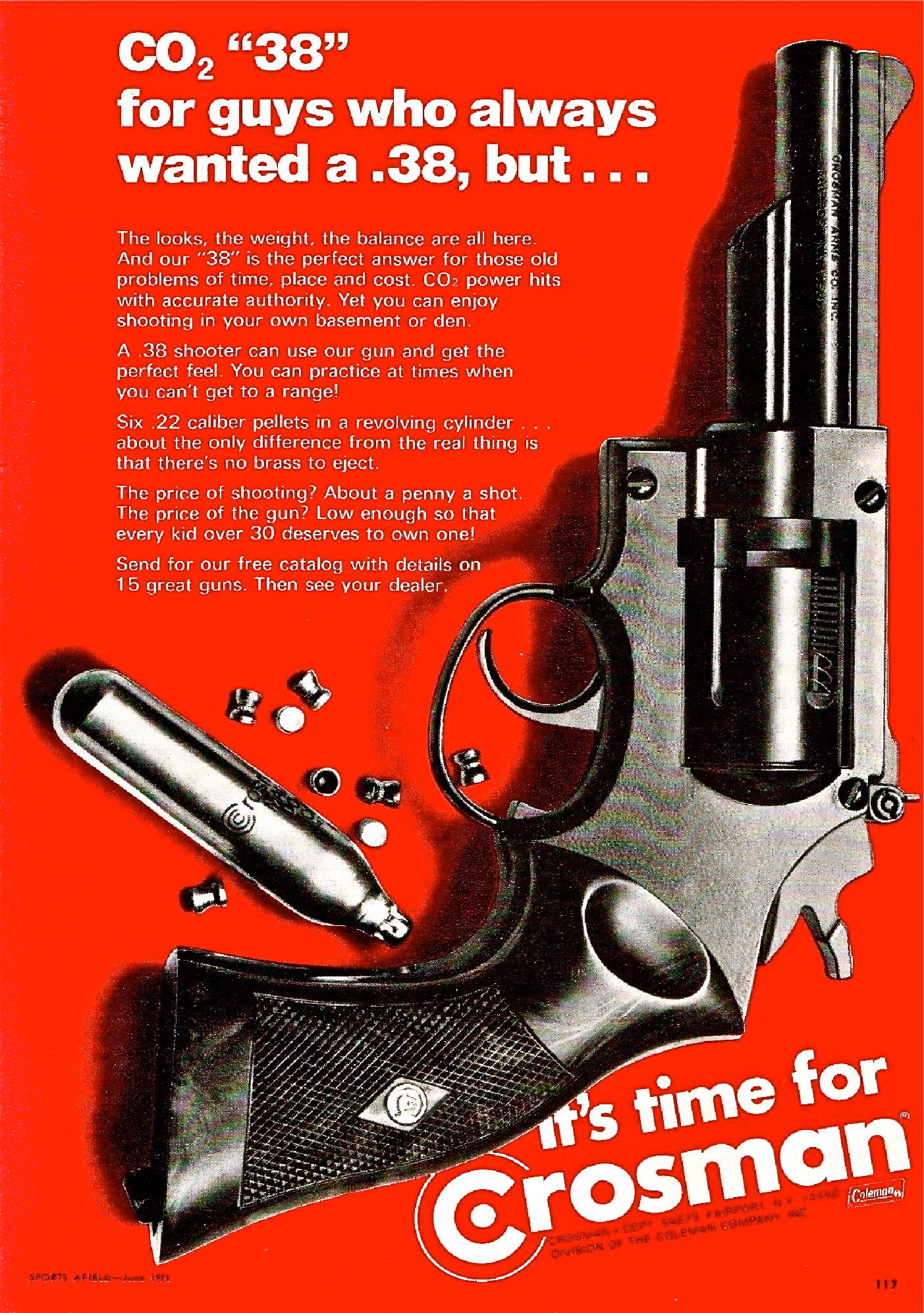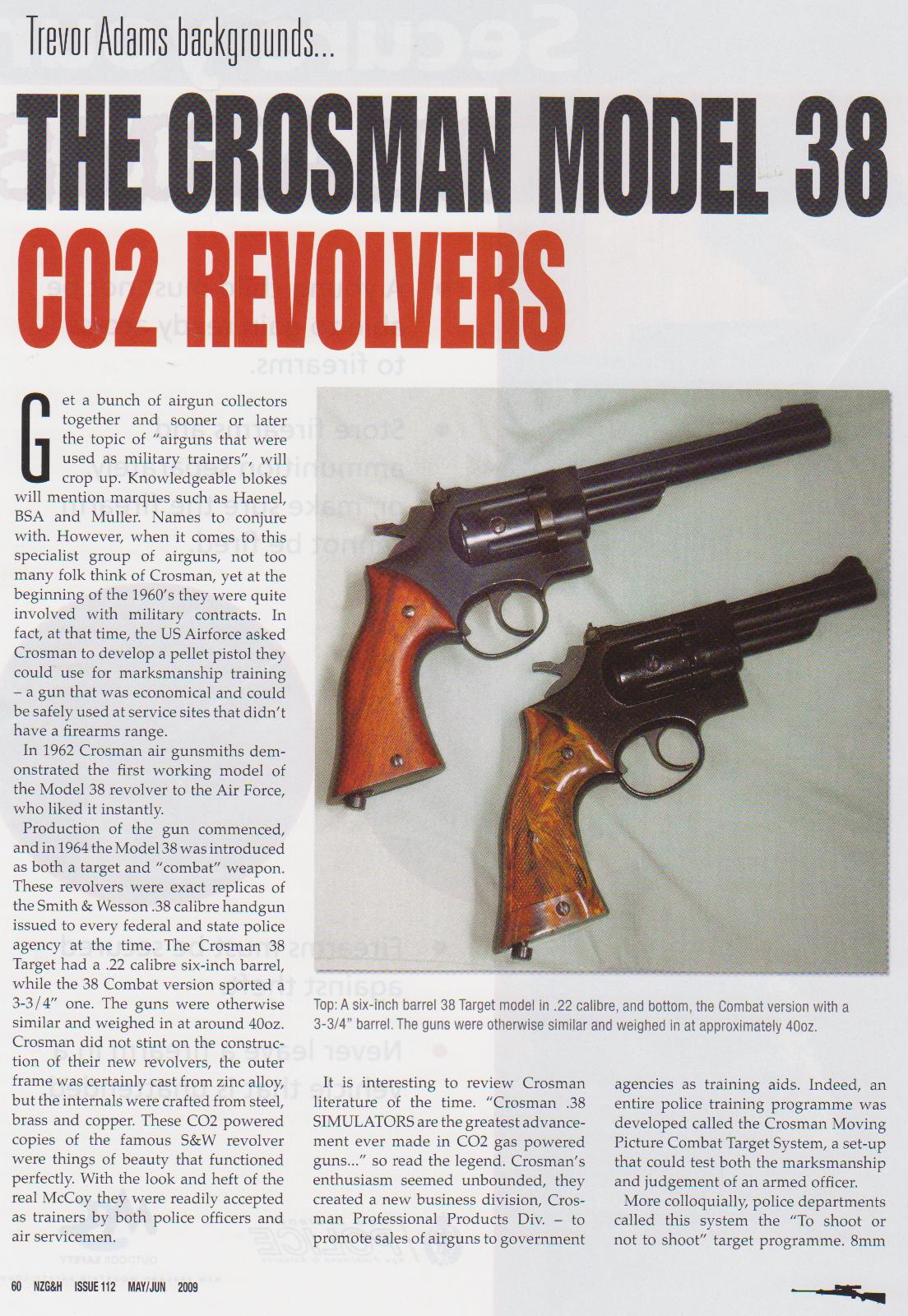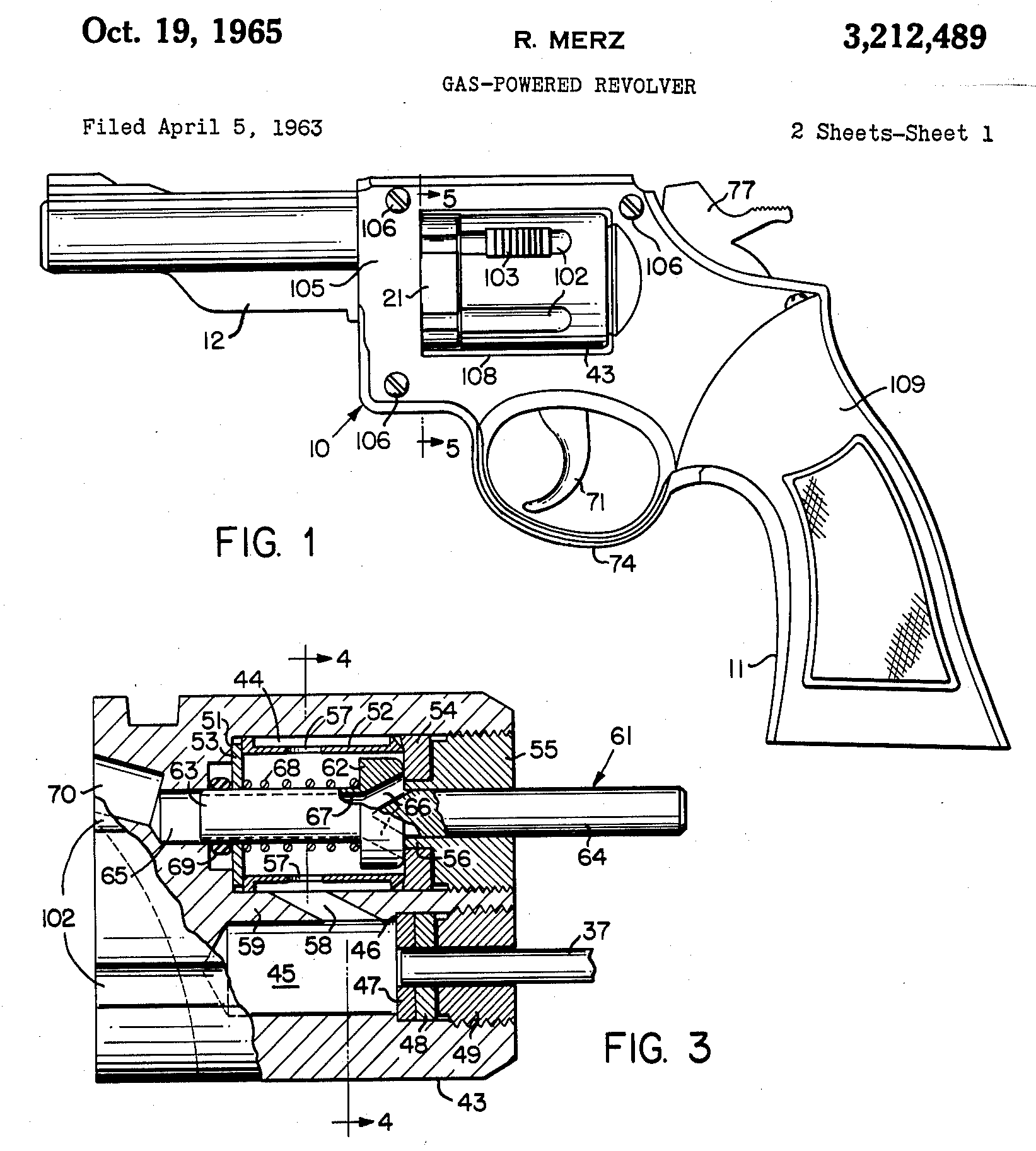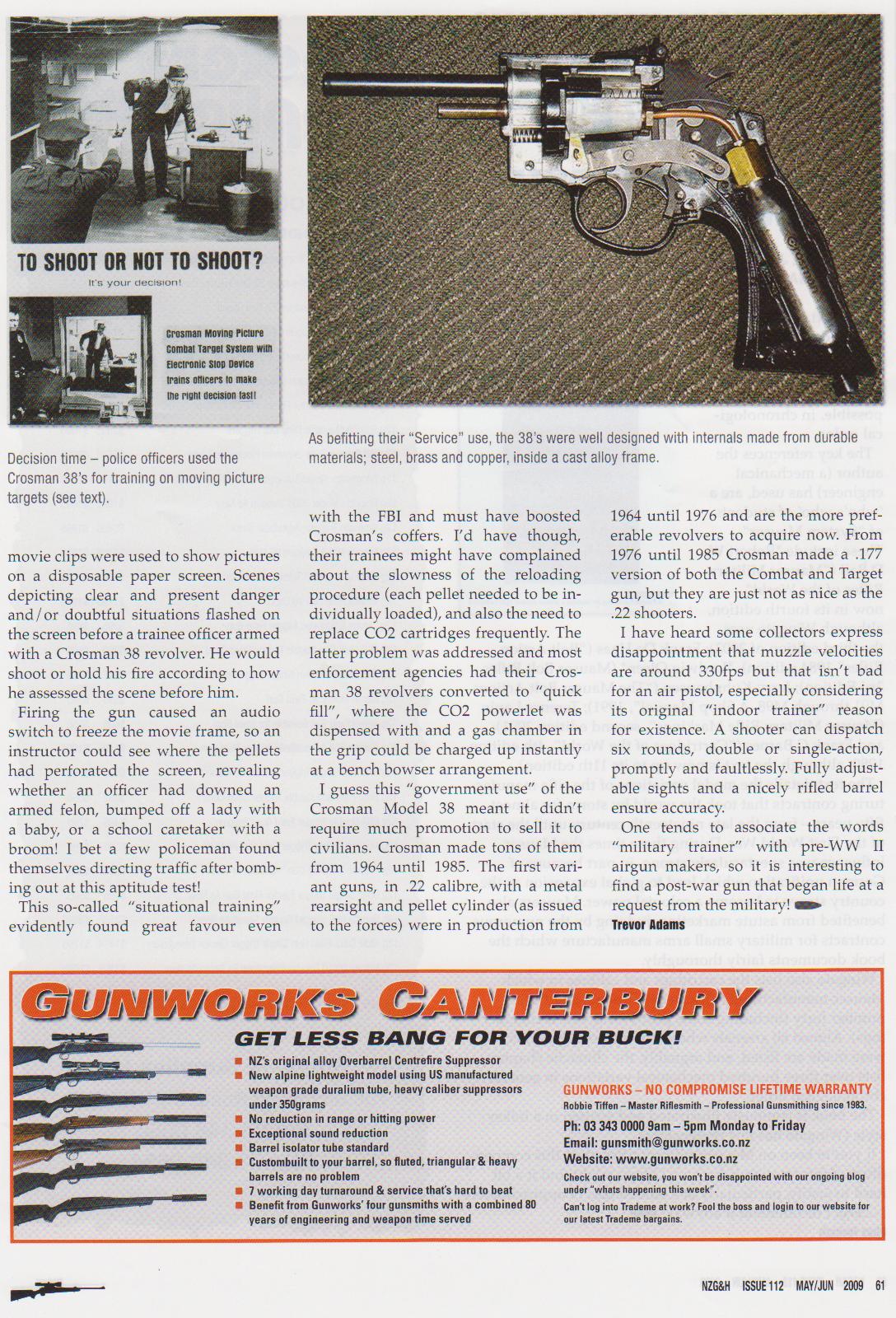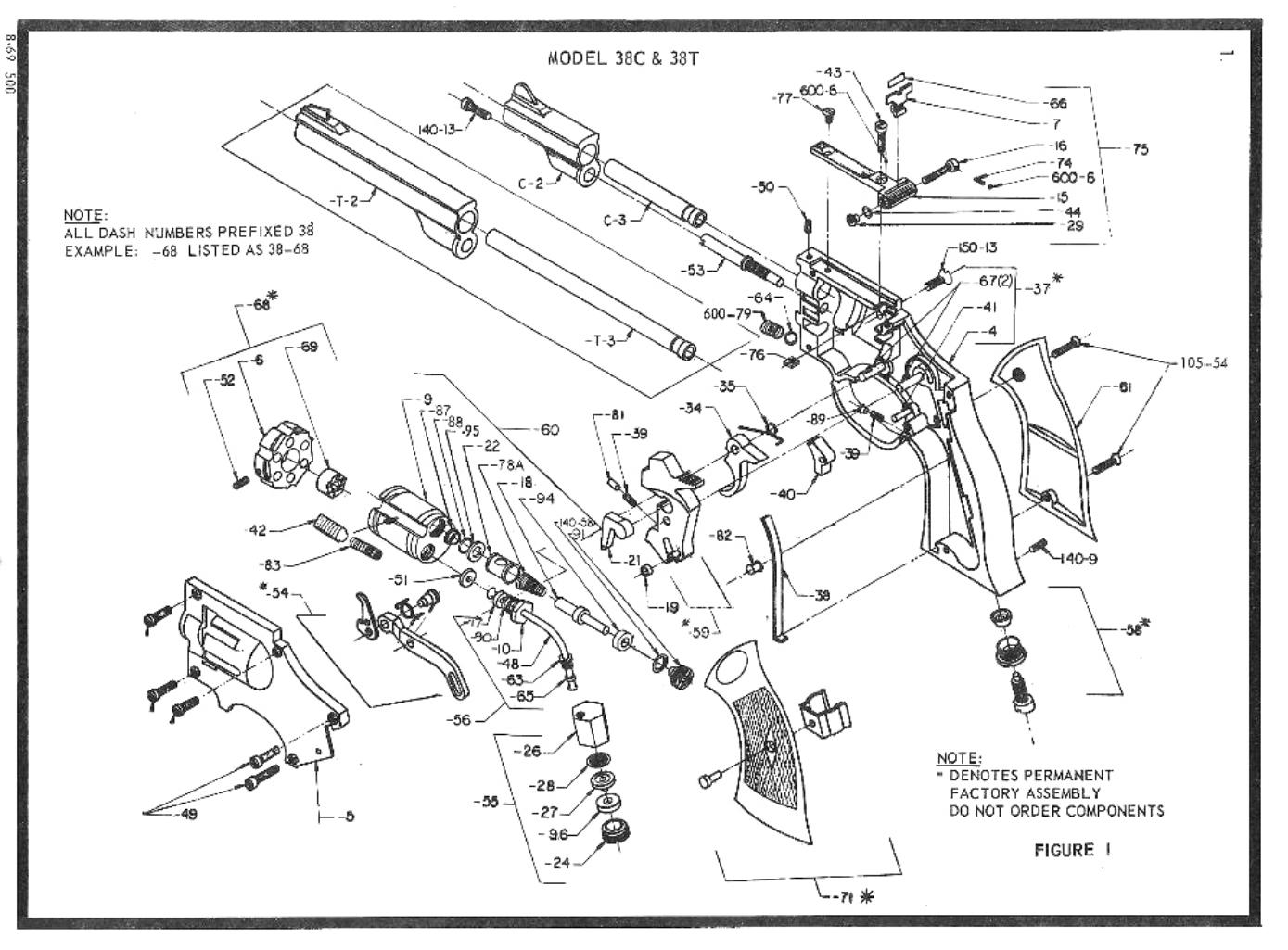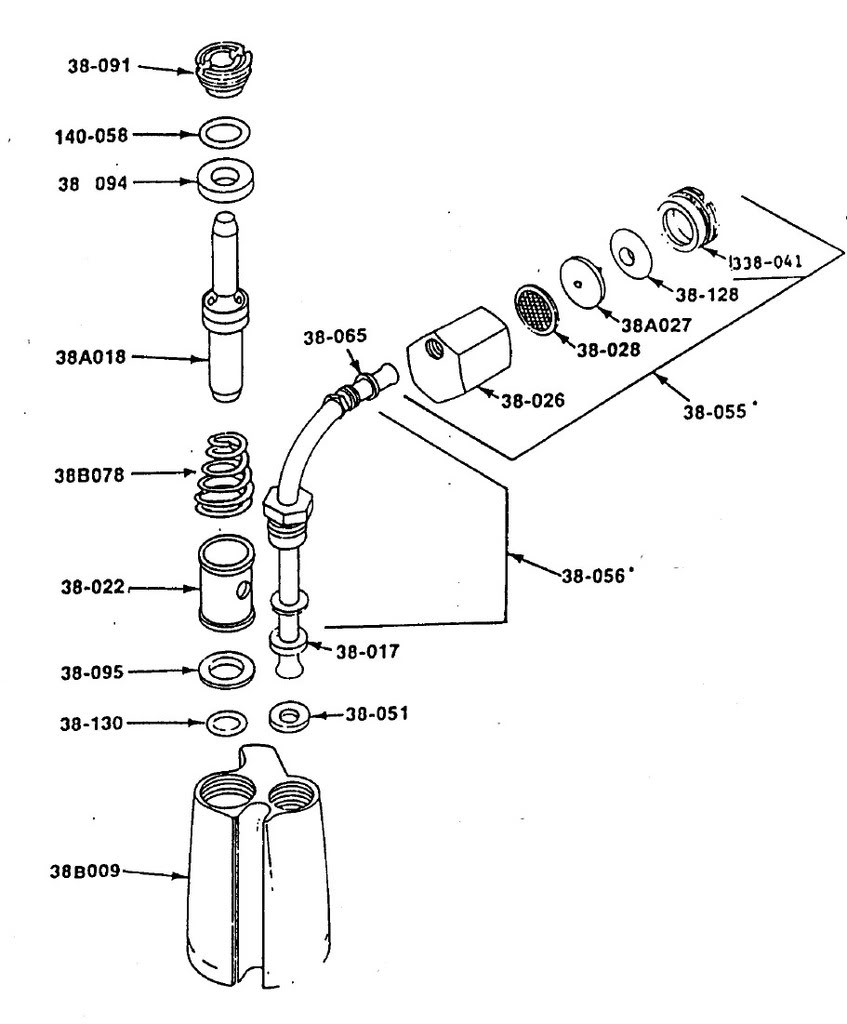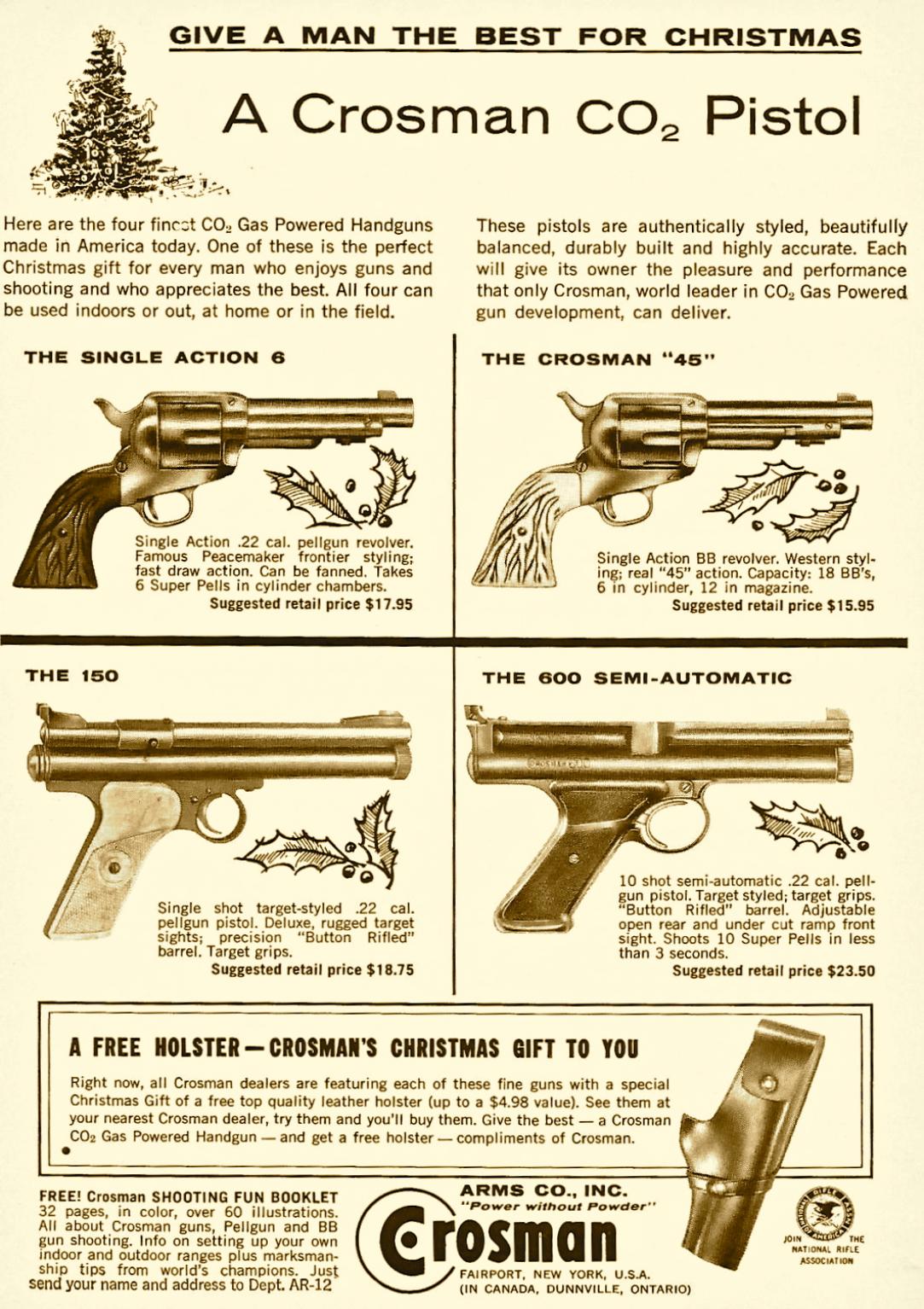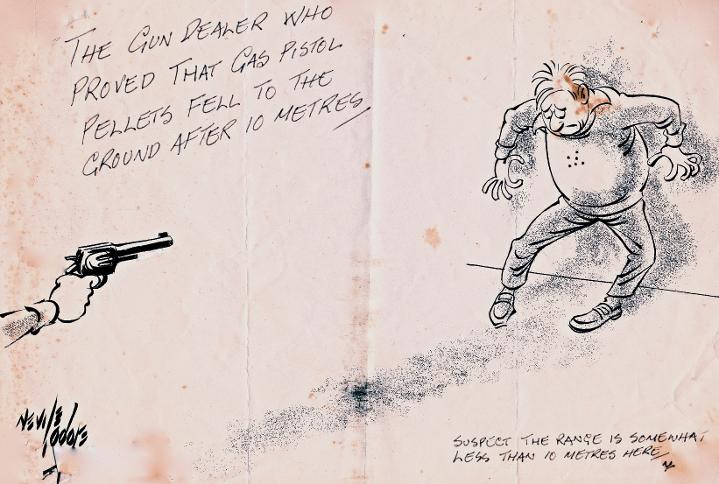 Some three decades ago a dealer once said he wouldn't stock CO2 powered guns because their muzzle velocity was pathetic. Chagrined by this,the late great political and sports cartoonist,Nevile Lodge OBE,himself an ardent airgun collector,felt moved to illustrate the silly fellow's sentiment!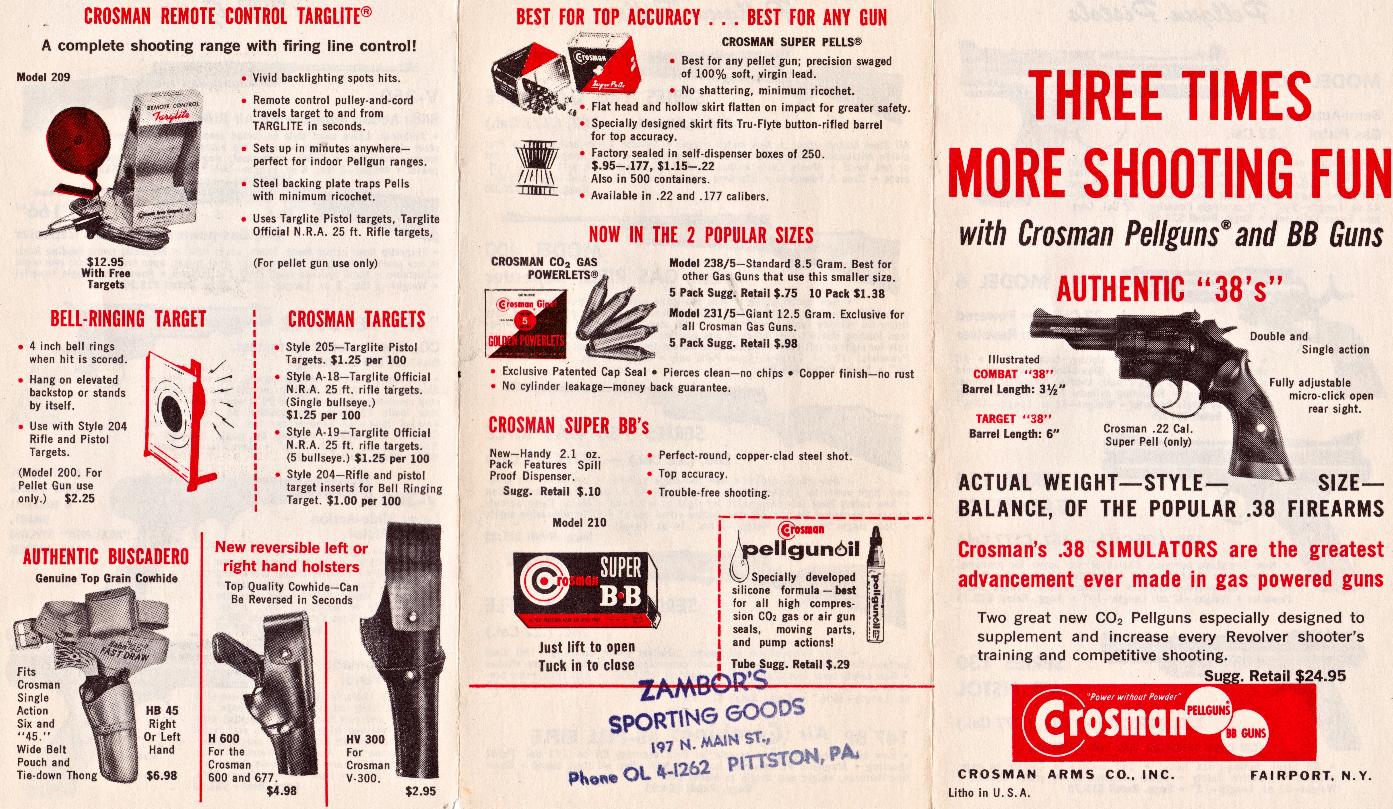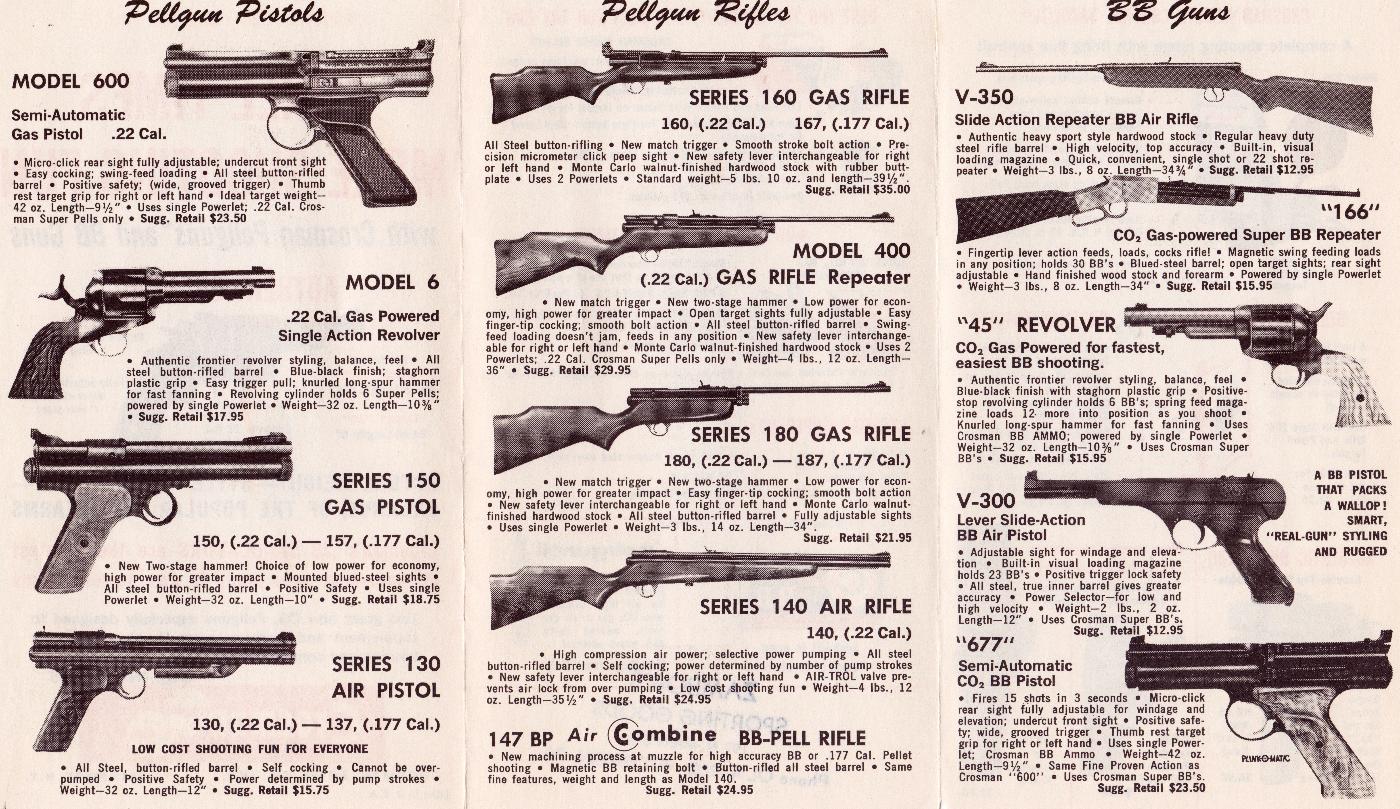 To shoot or not to shoot?8mm film cassette.

The Crosman "to shoot or not to shoot"movie kit.(Well described in DTFs Crosman 160 book.)Basically it is a Technicolor 8mm projector(takes cassettes)that shows films of confrontational to "difficult"scenes involving guns. The projector is operated by a sonic switch-sensitive to the bang of a CO2 gun.When you shoot at the disposable screen the picture "freezes" and you can see if you hit a baddie or shot a lady with a baby!The films have gone magenta but the action can still be seen.I understand Crosman staff made these flicks in the firm's carpark.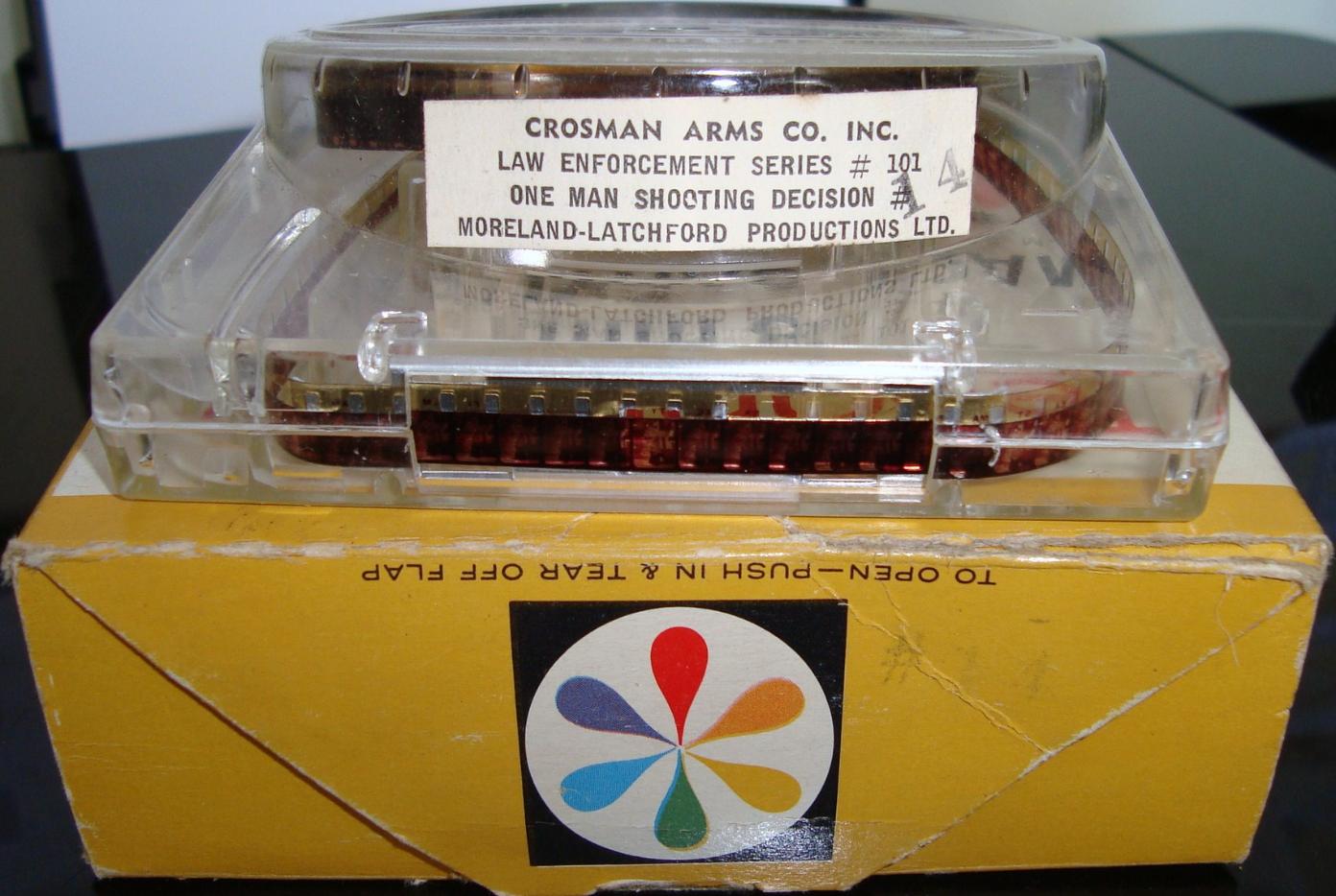 From Popular Science 1964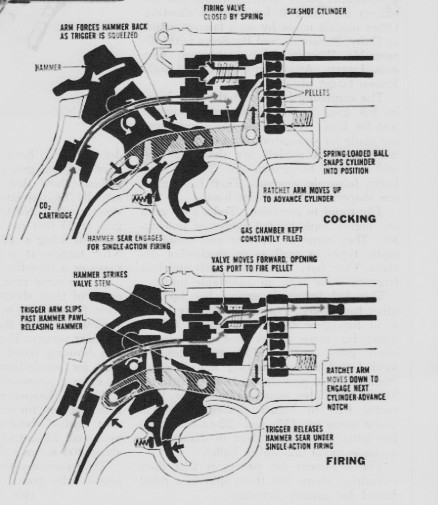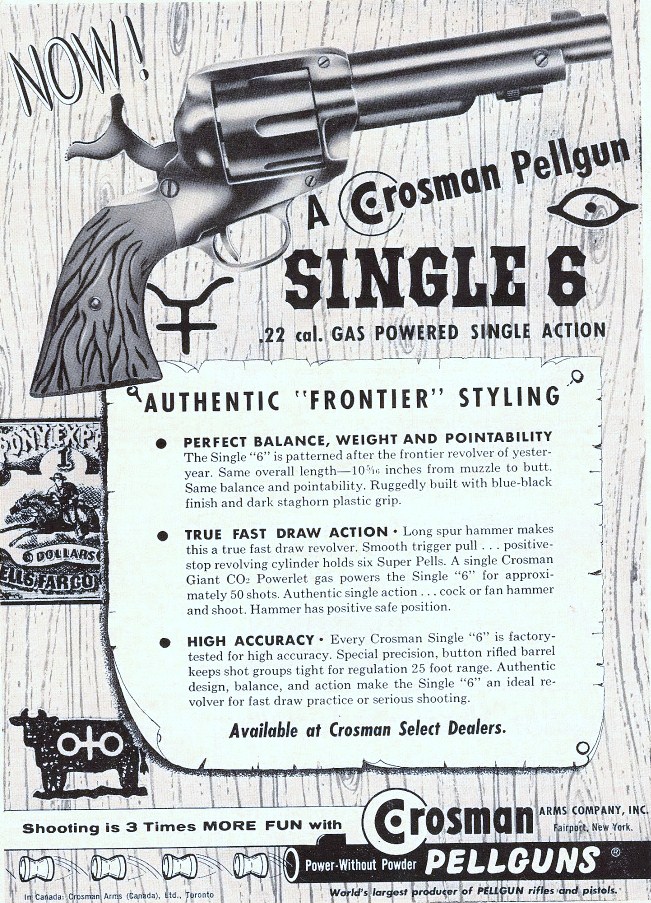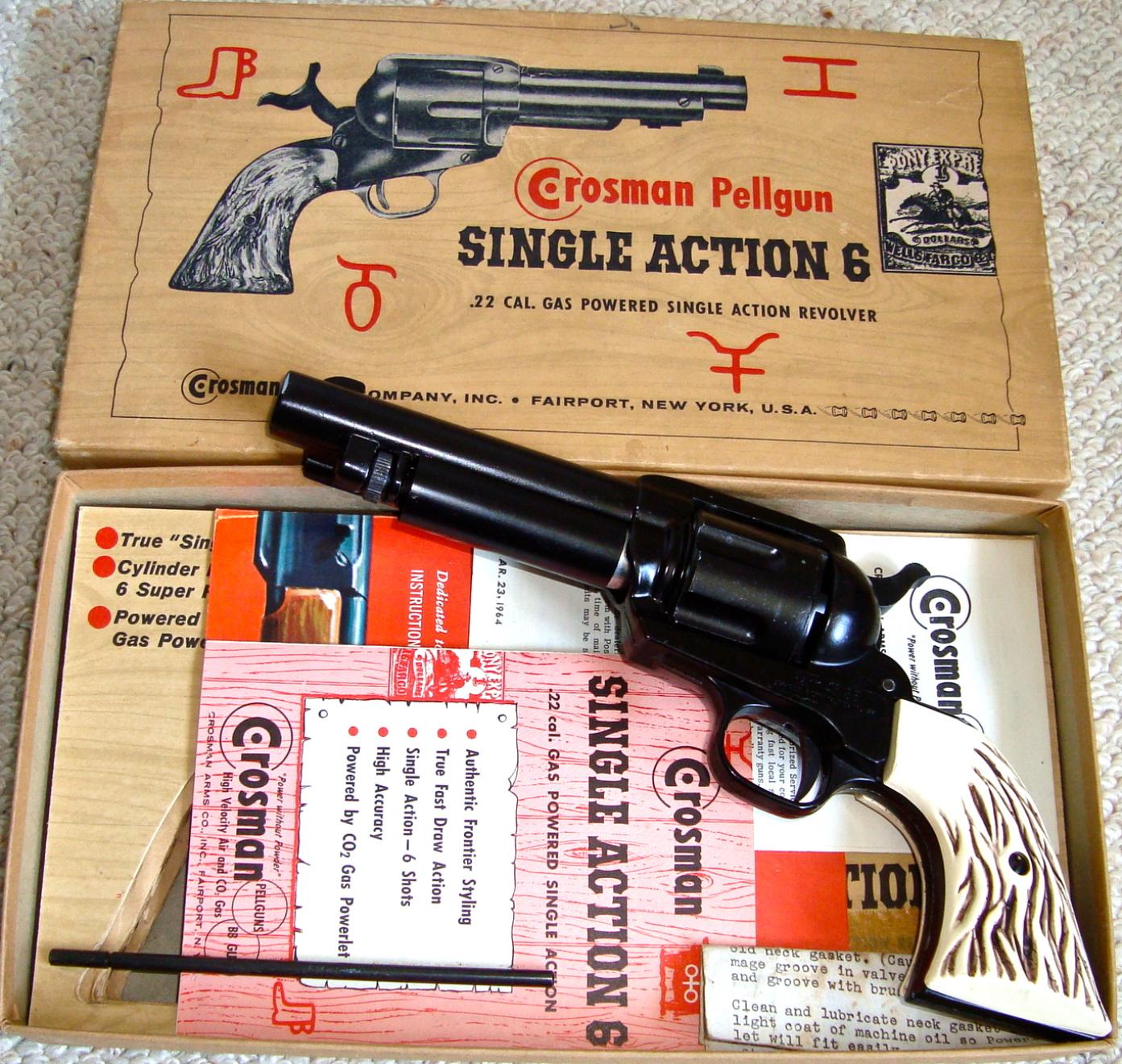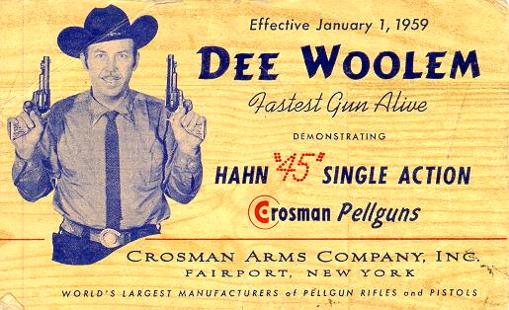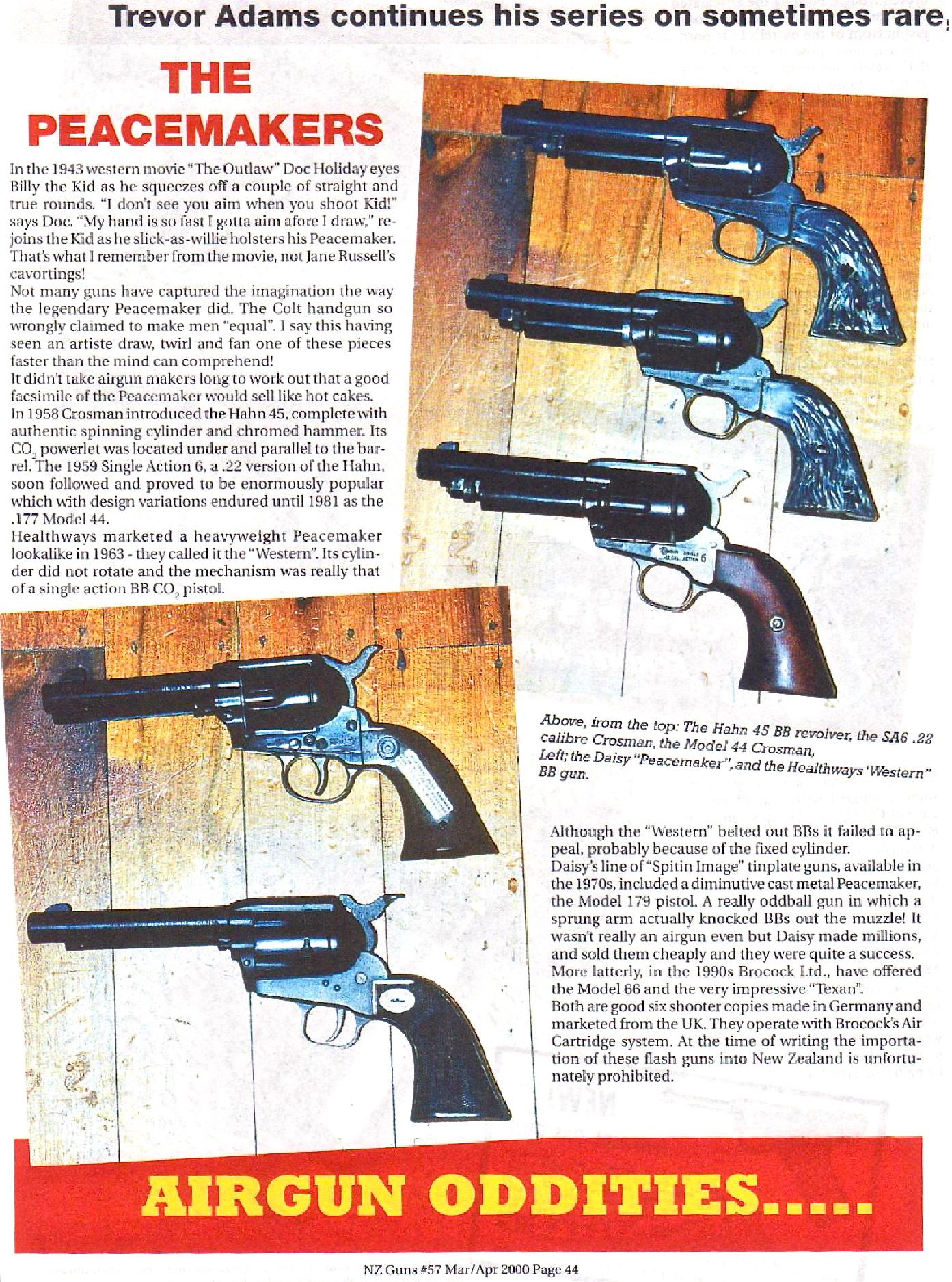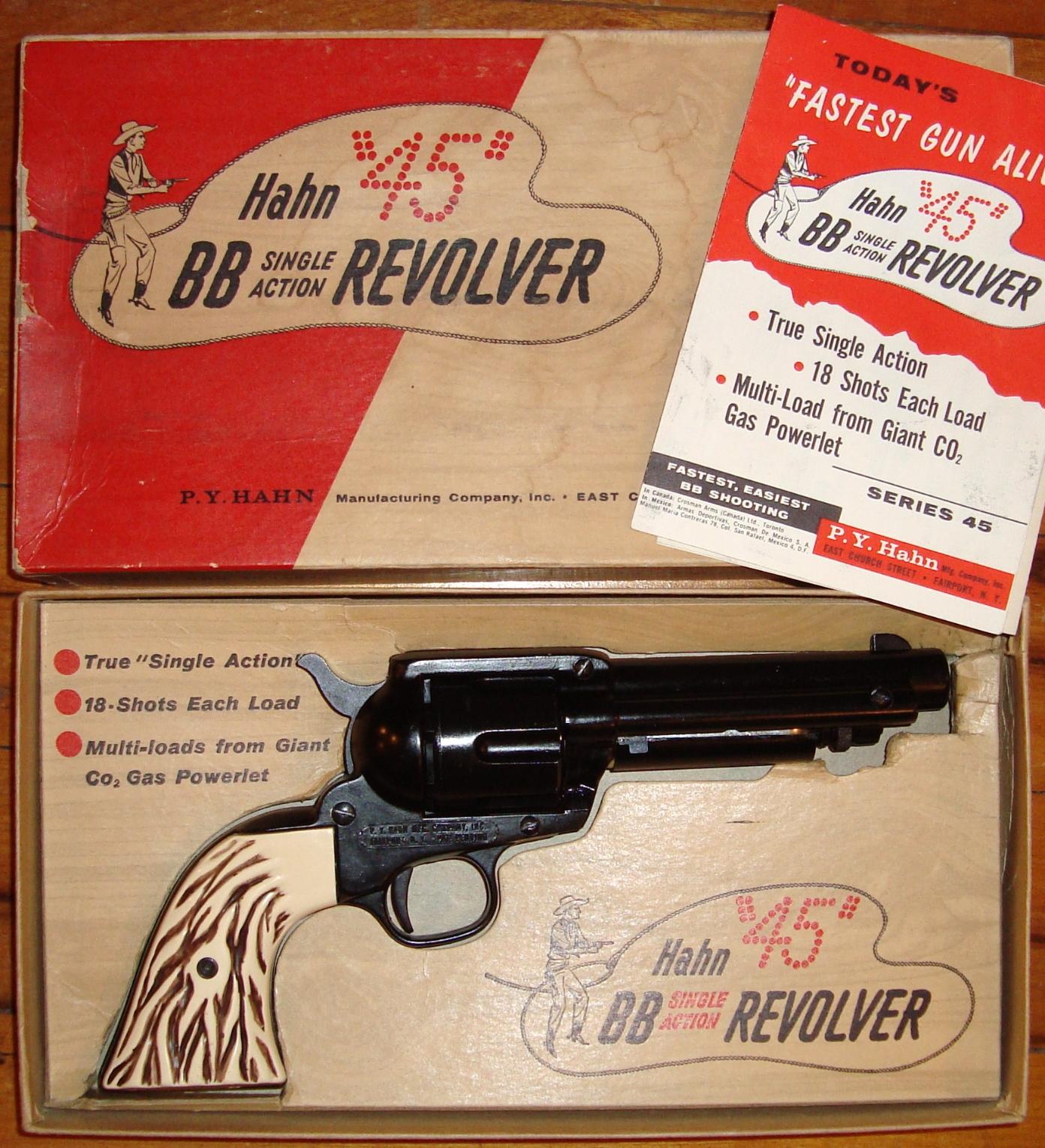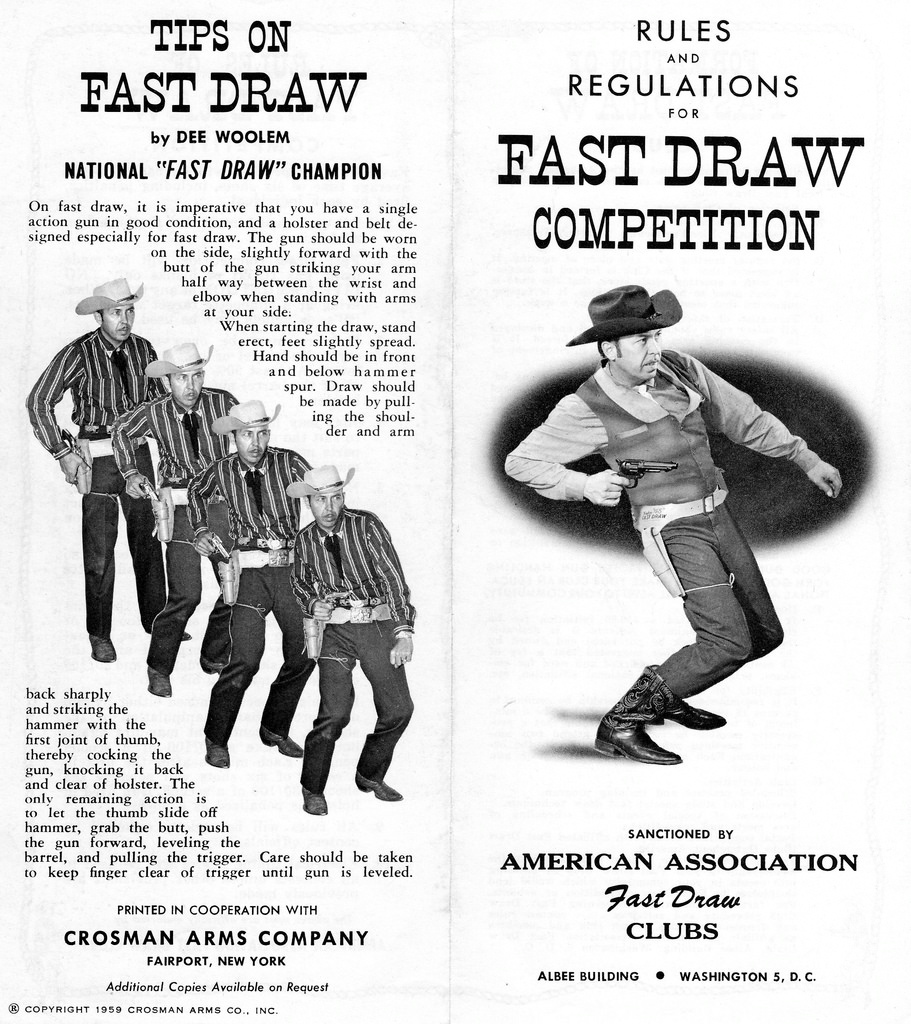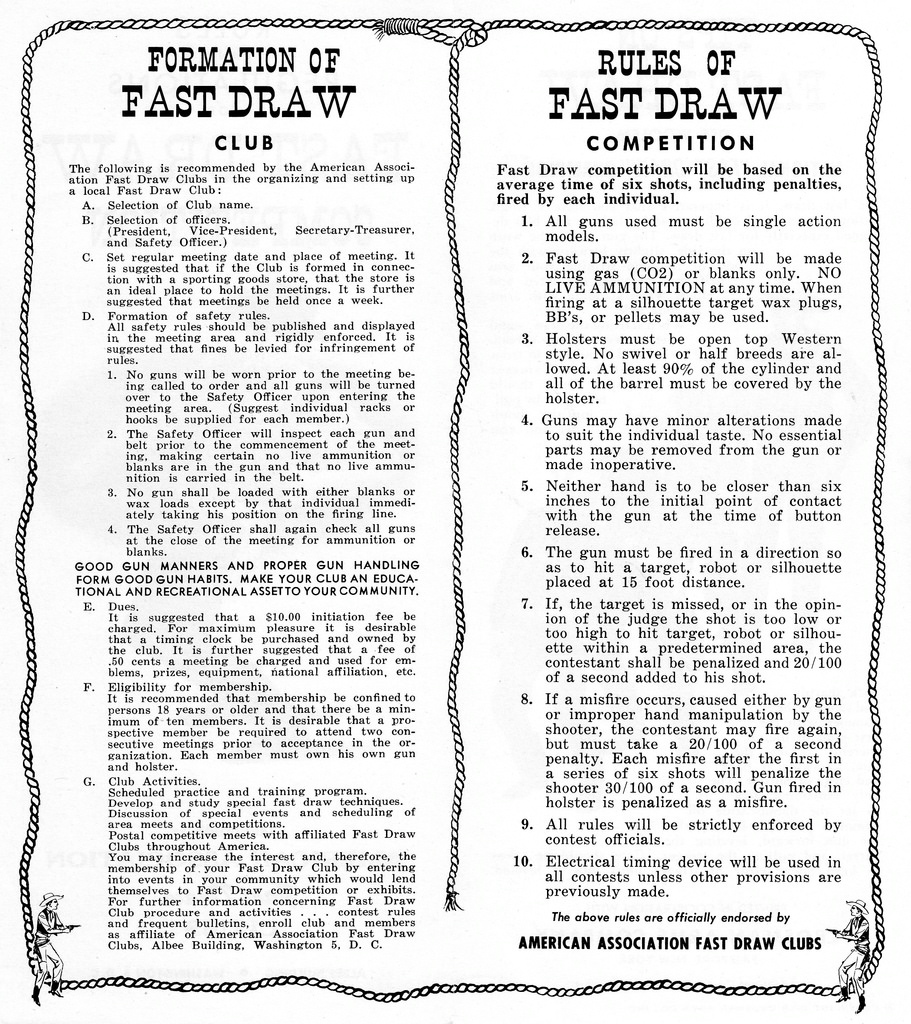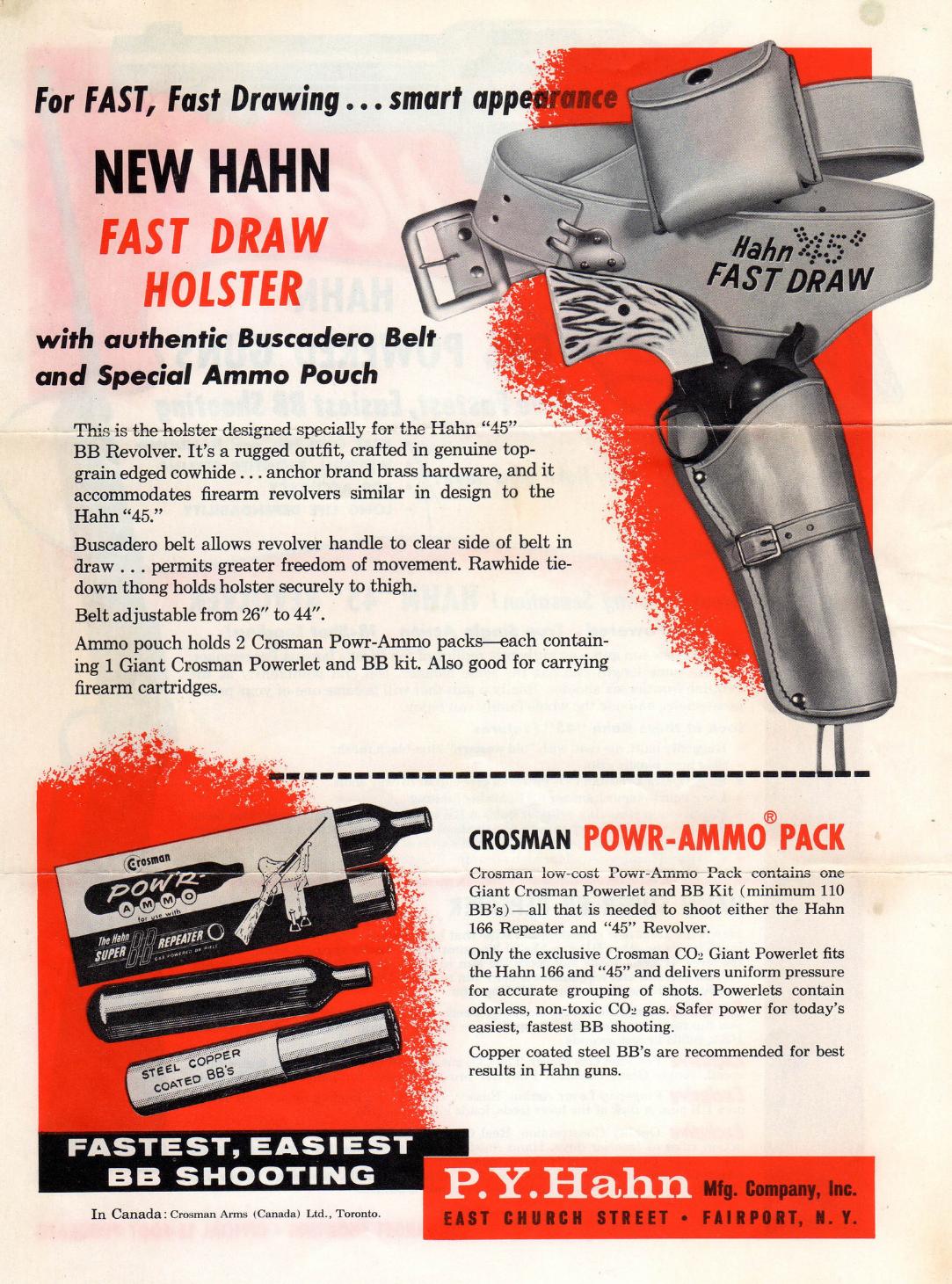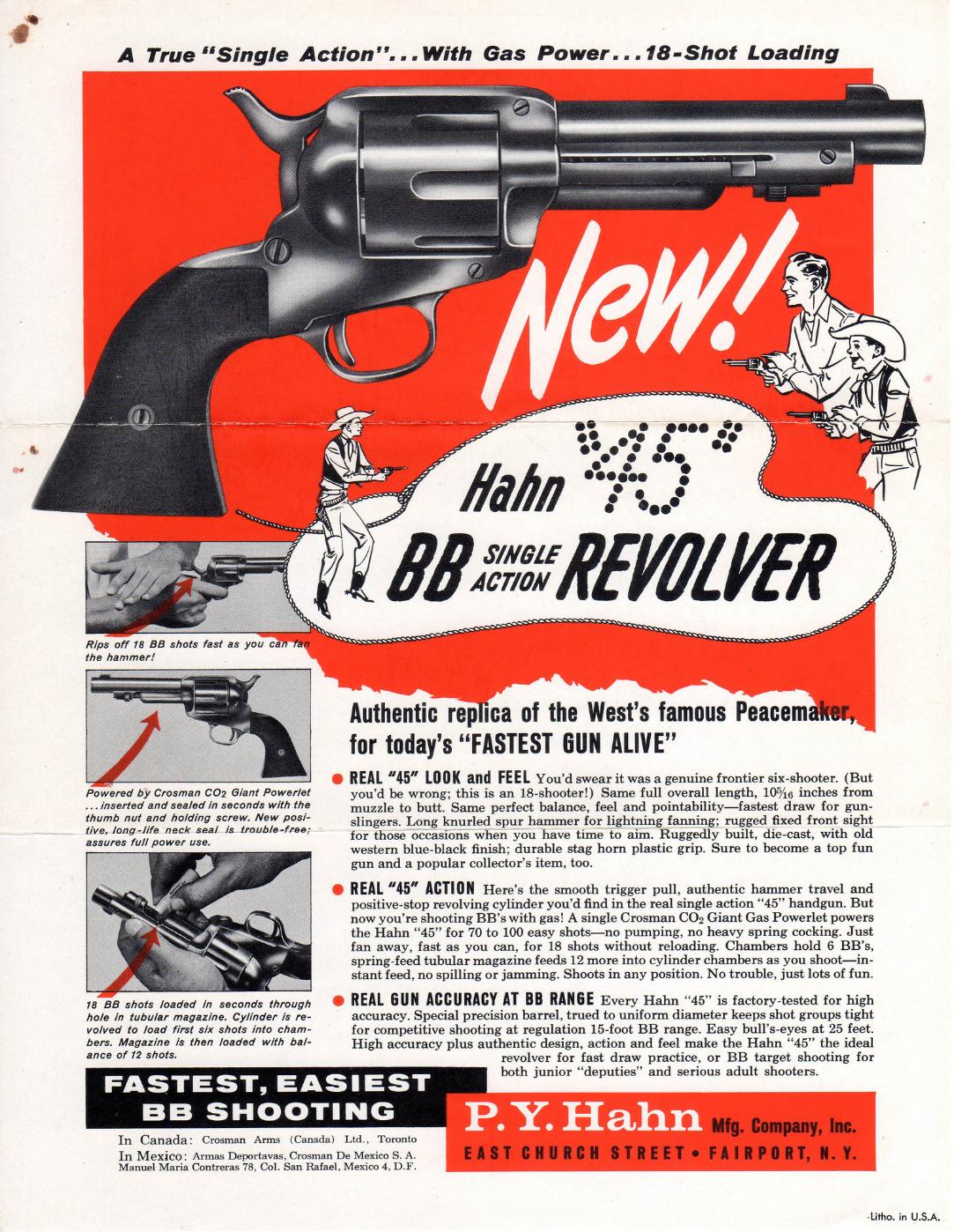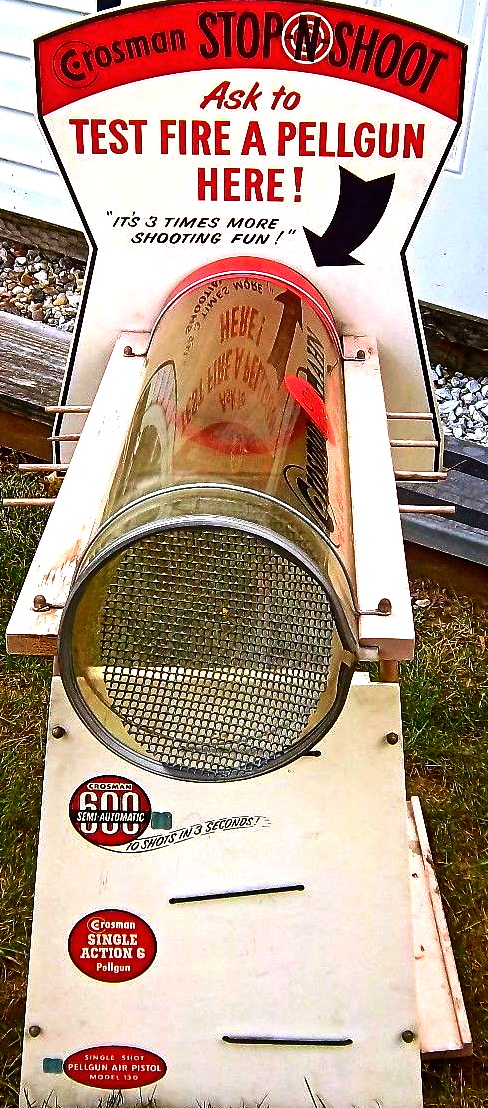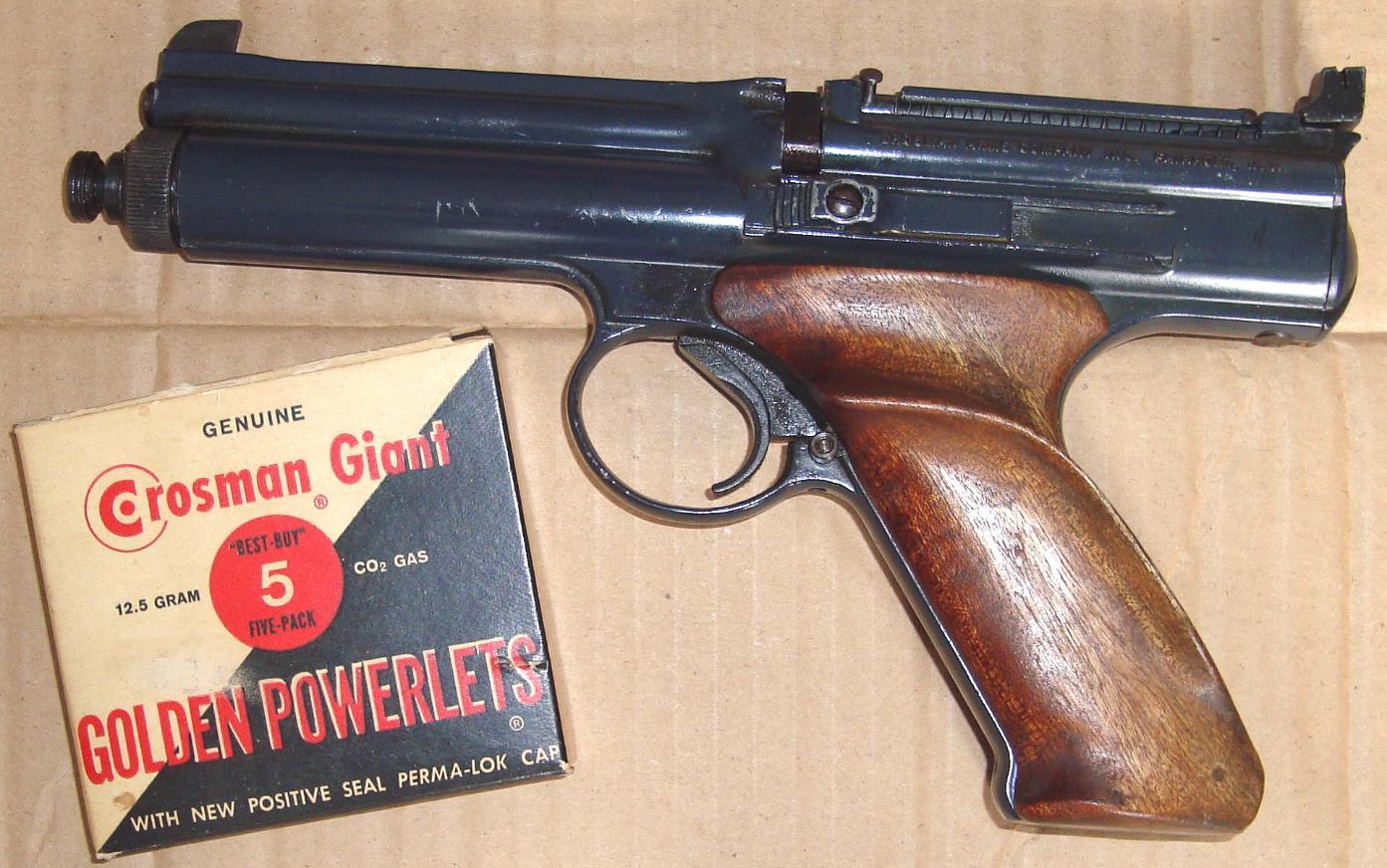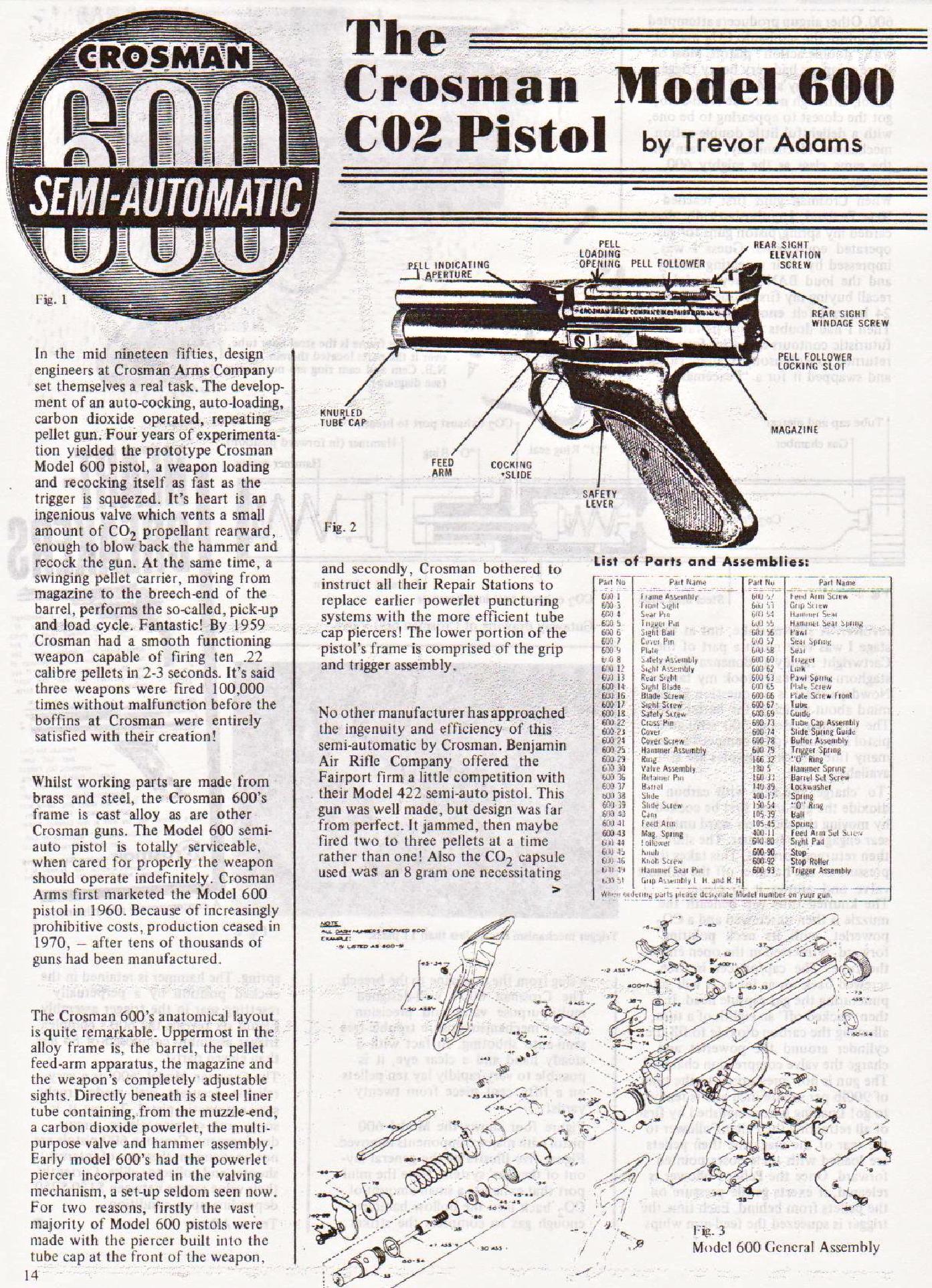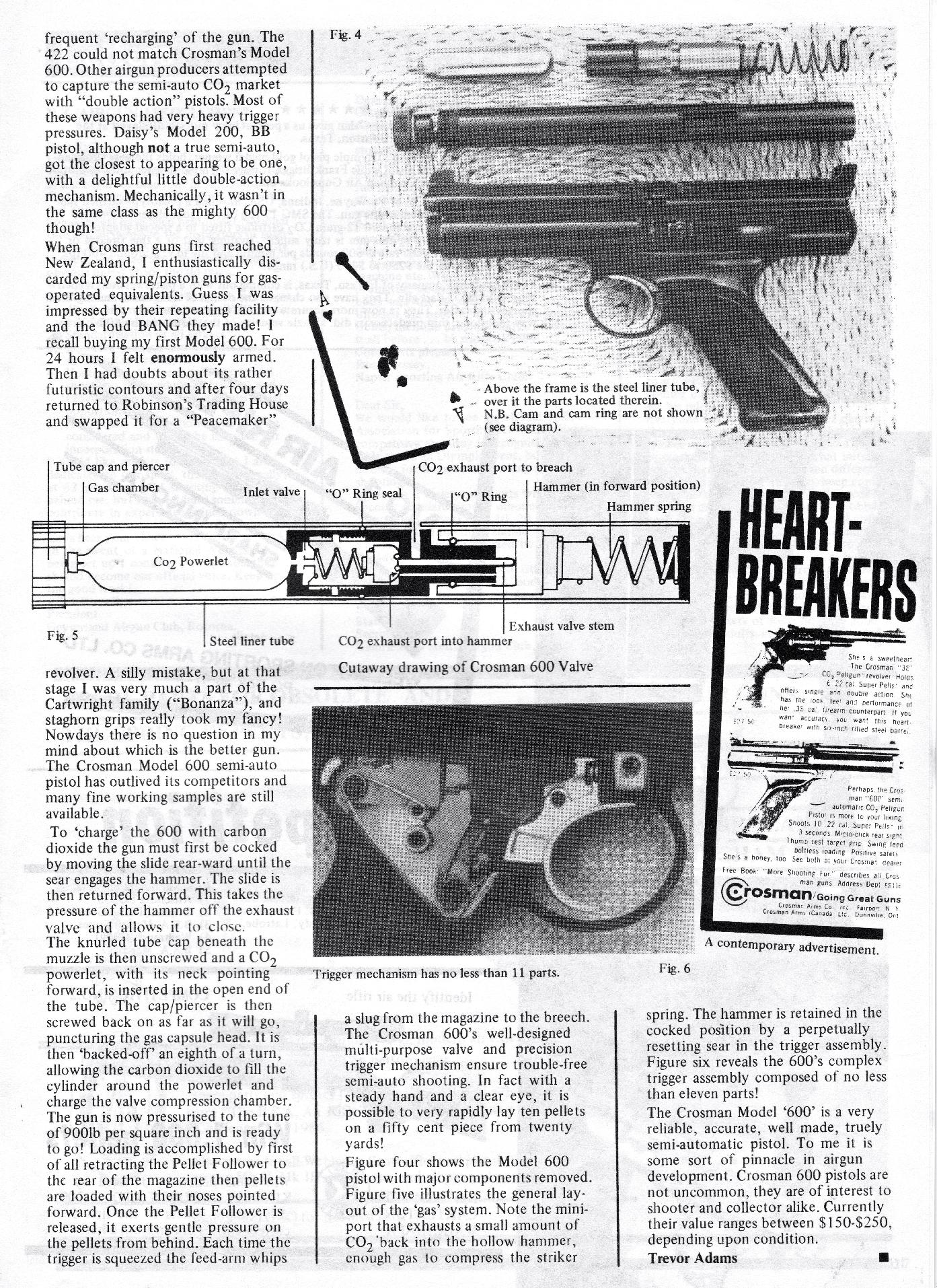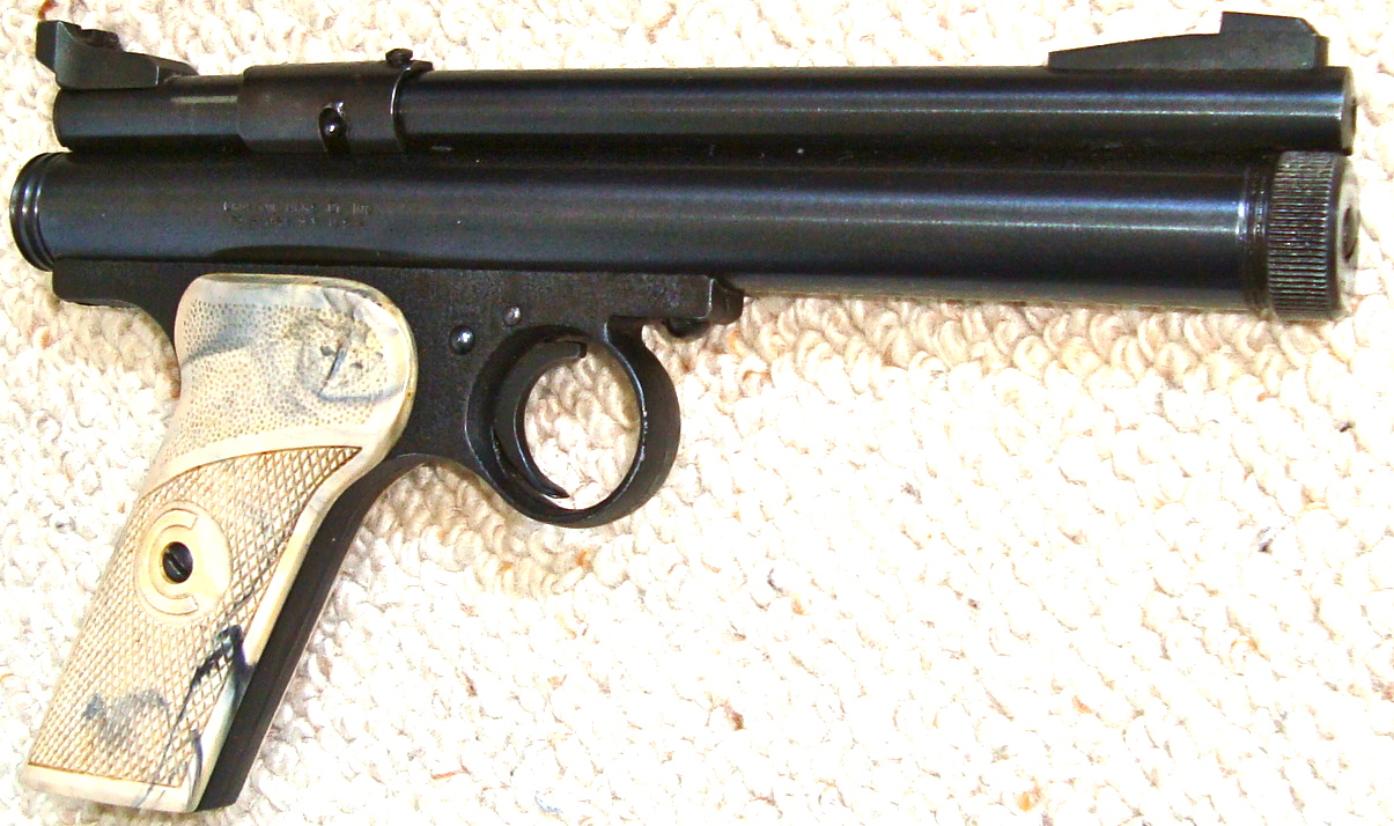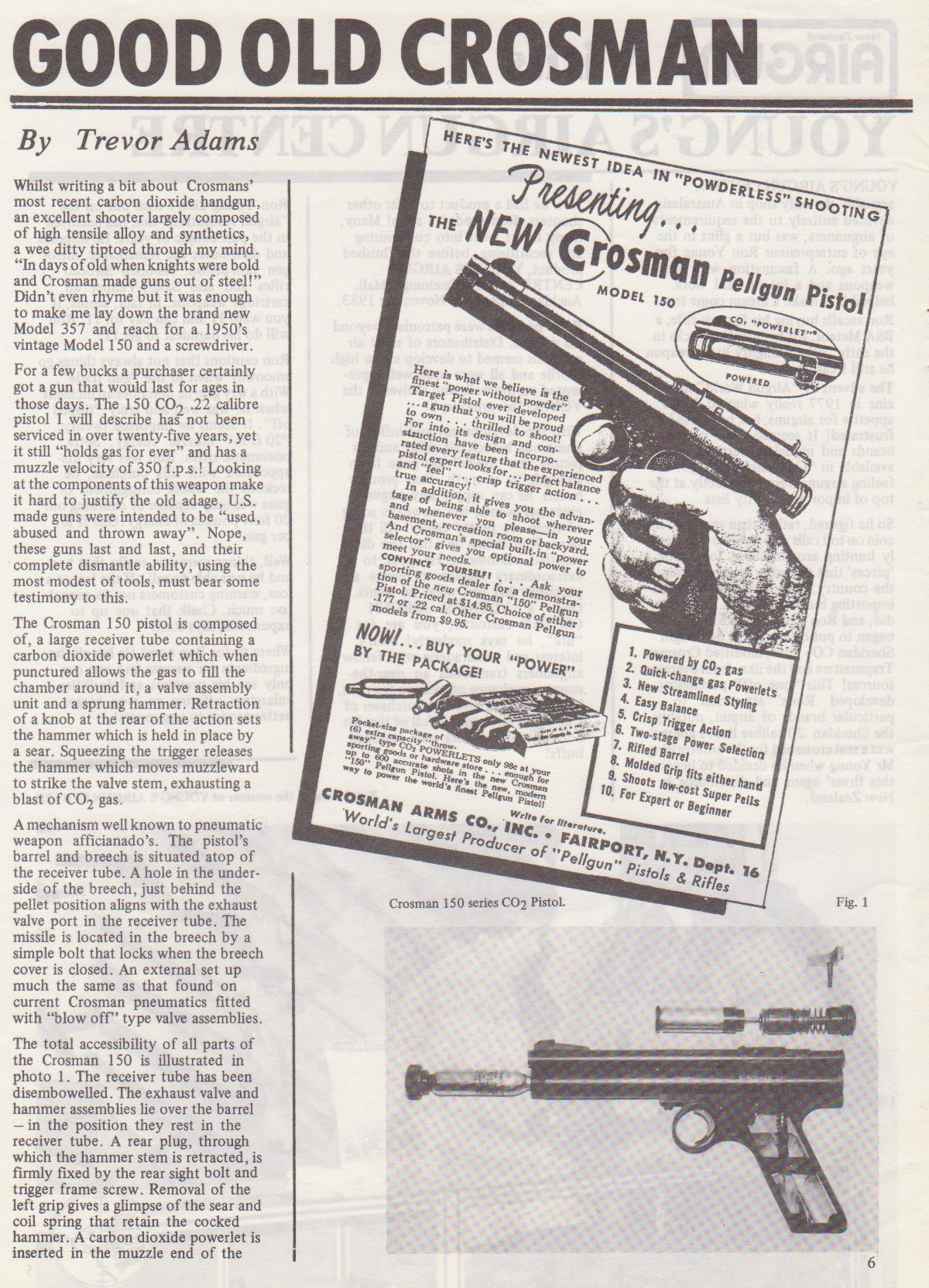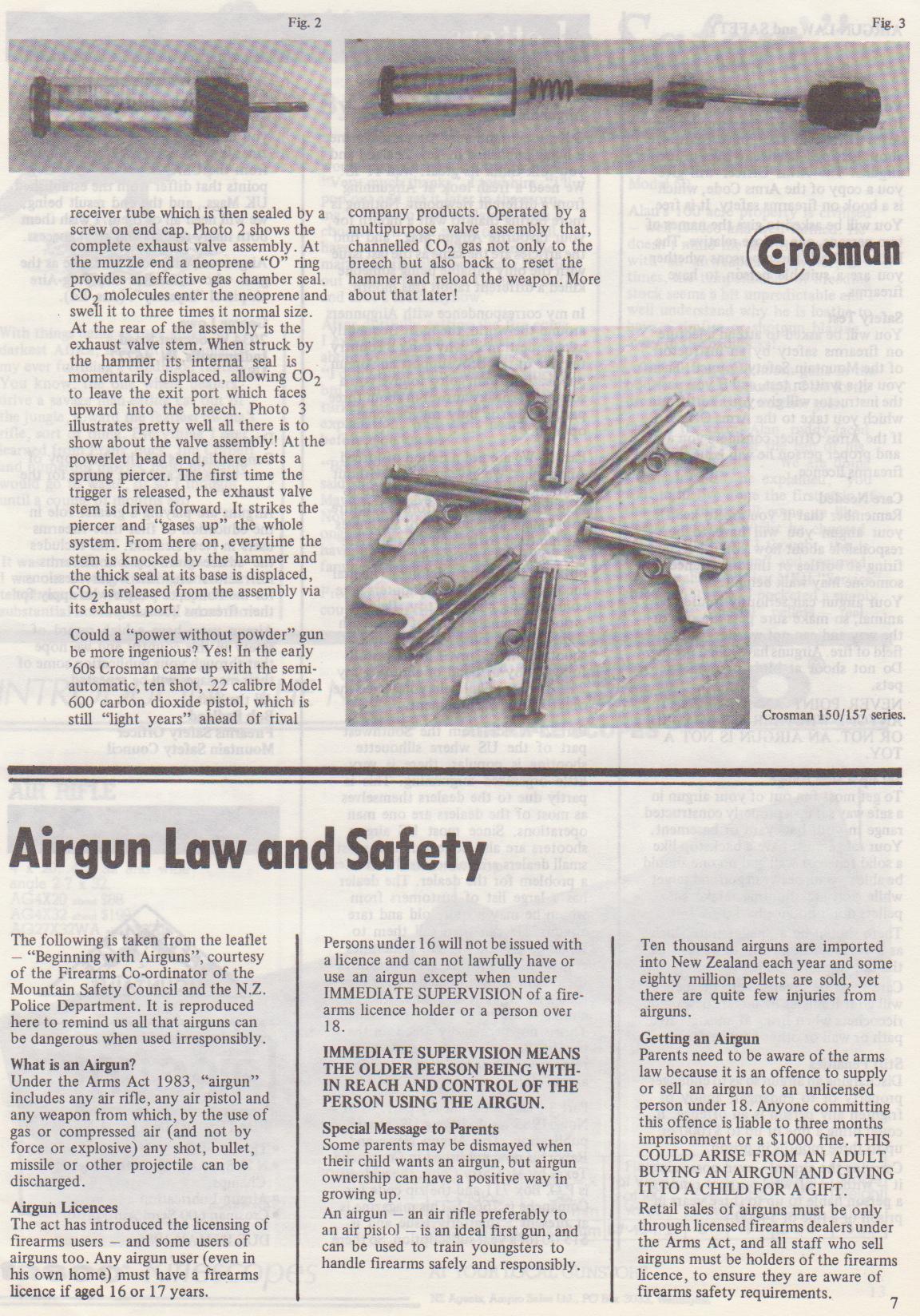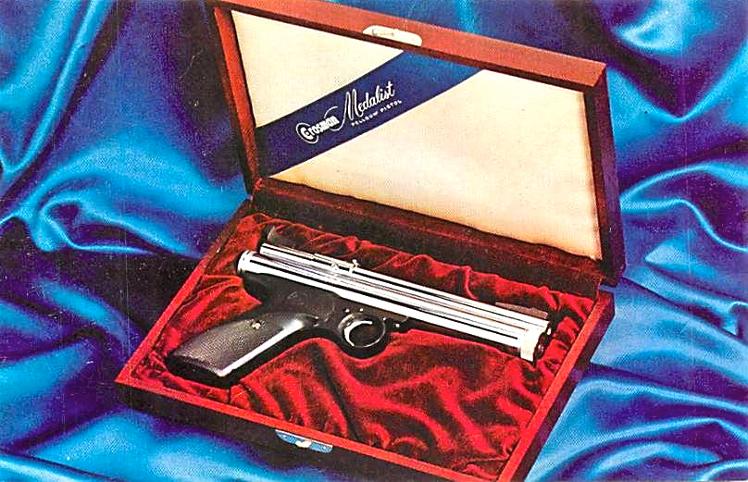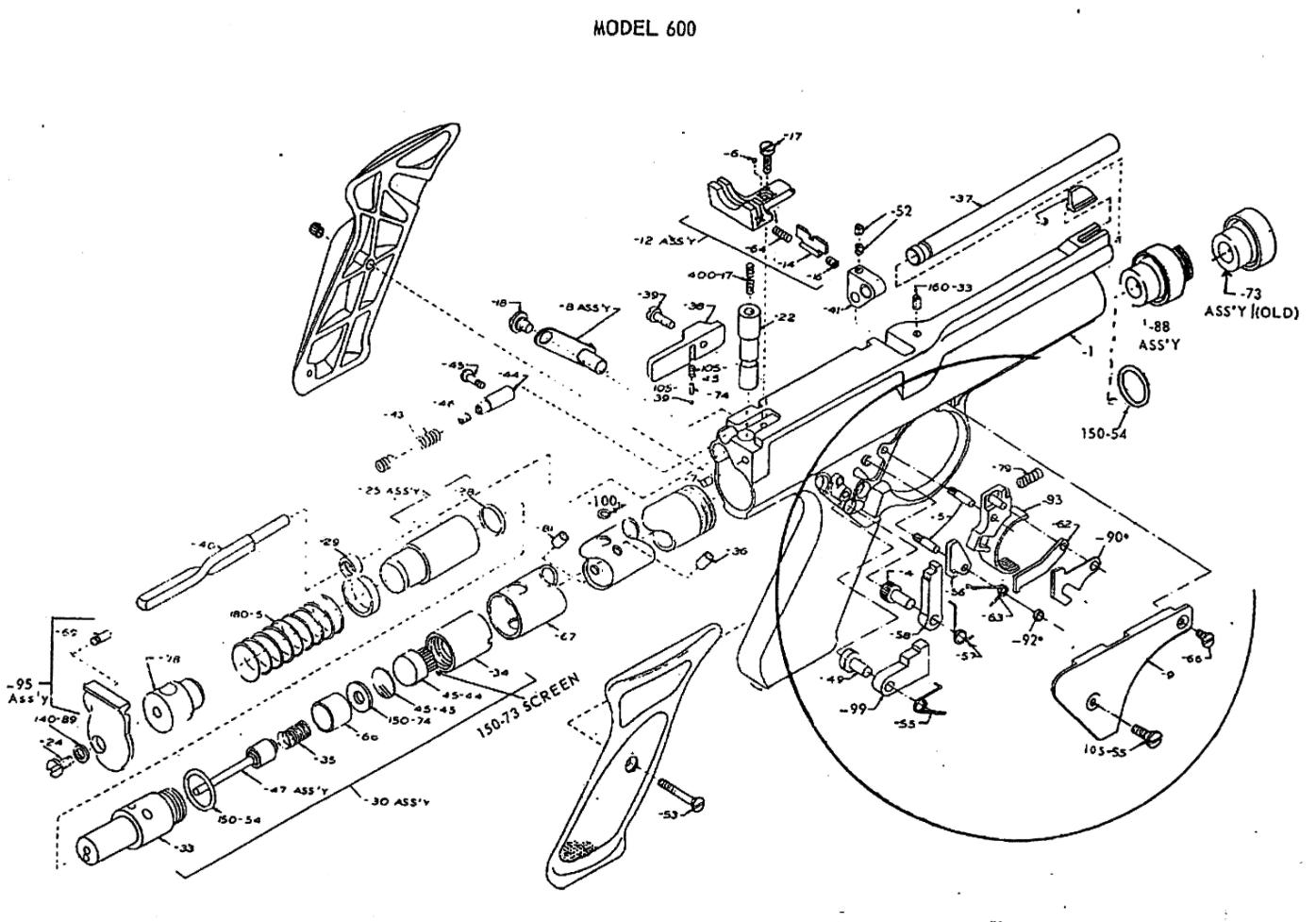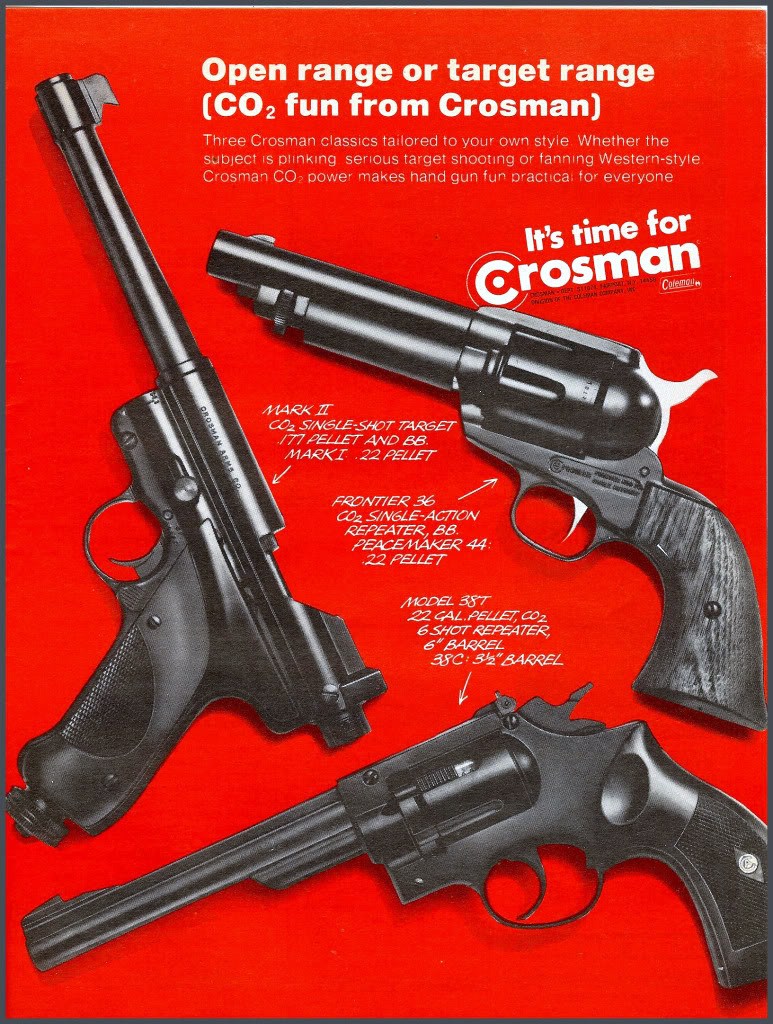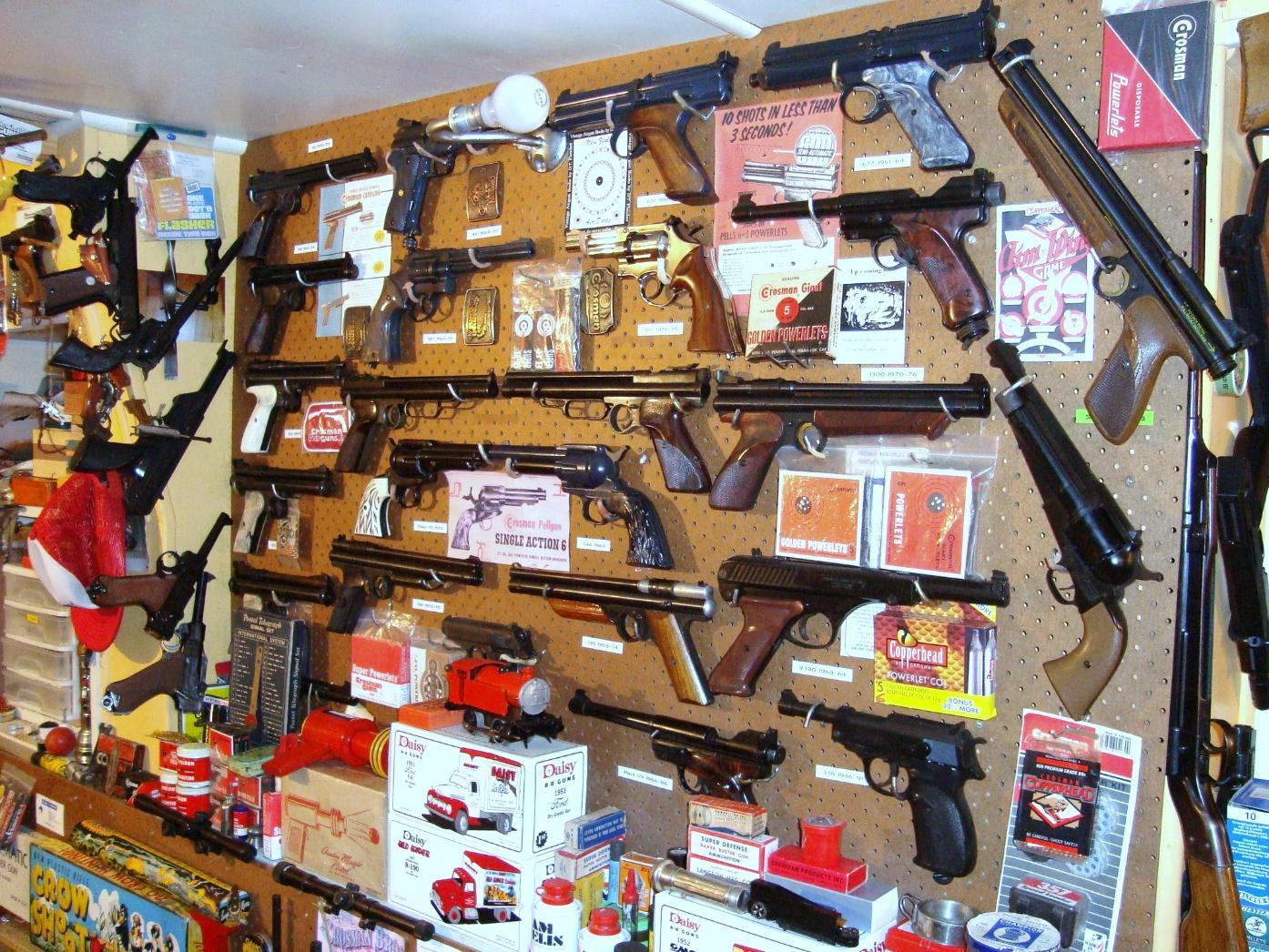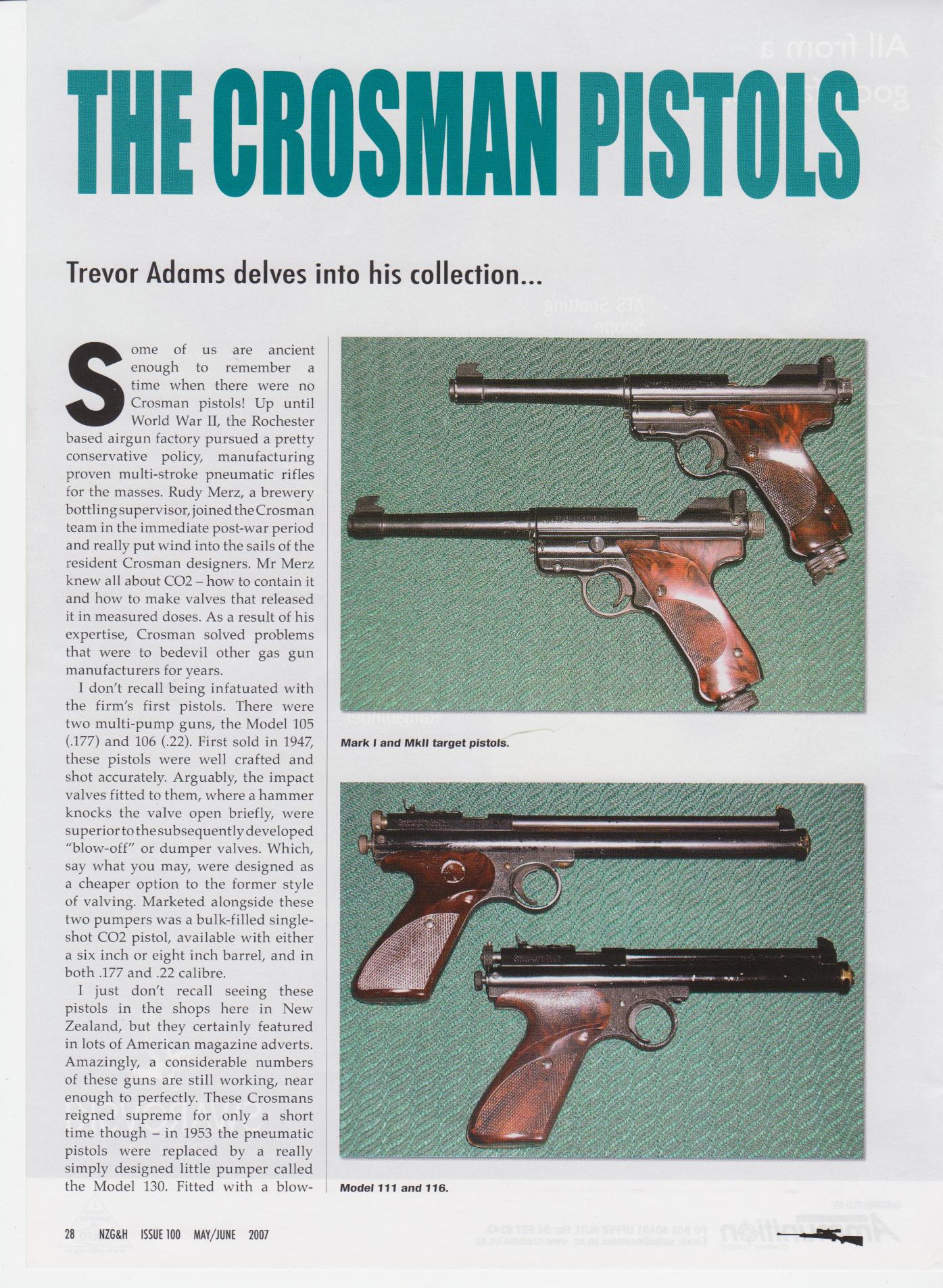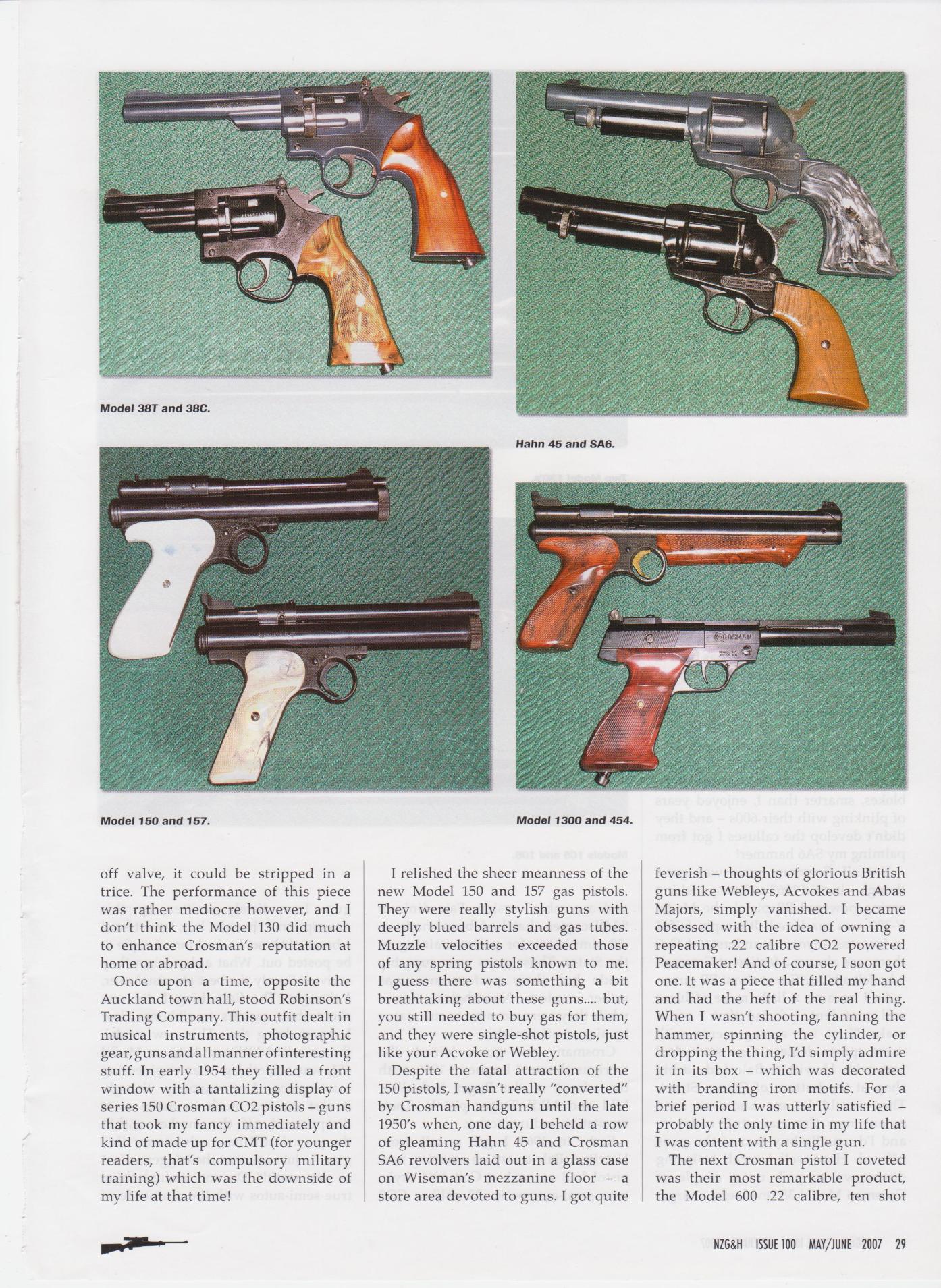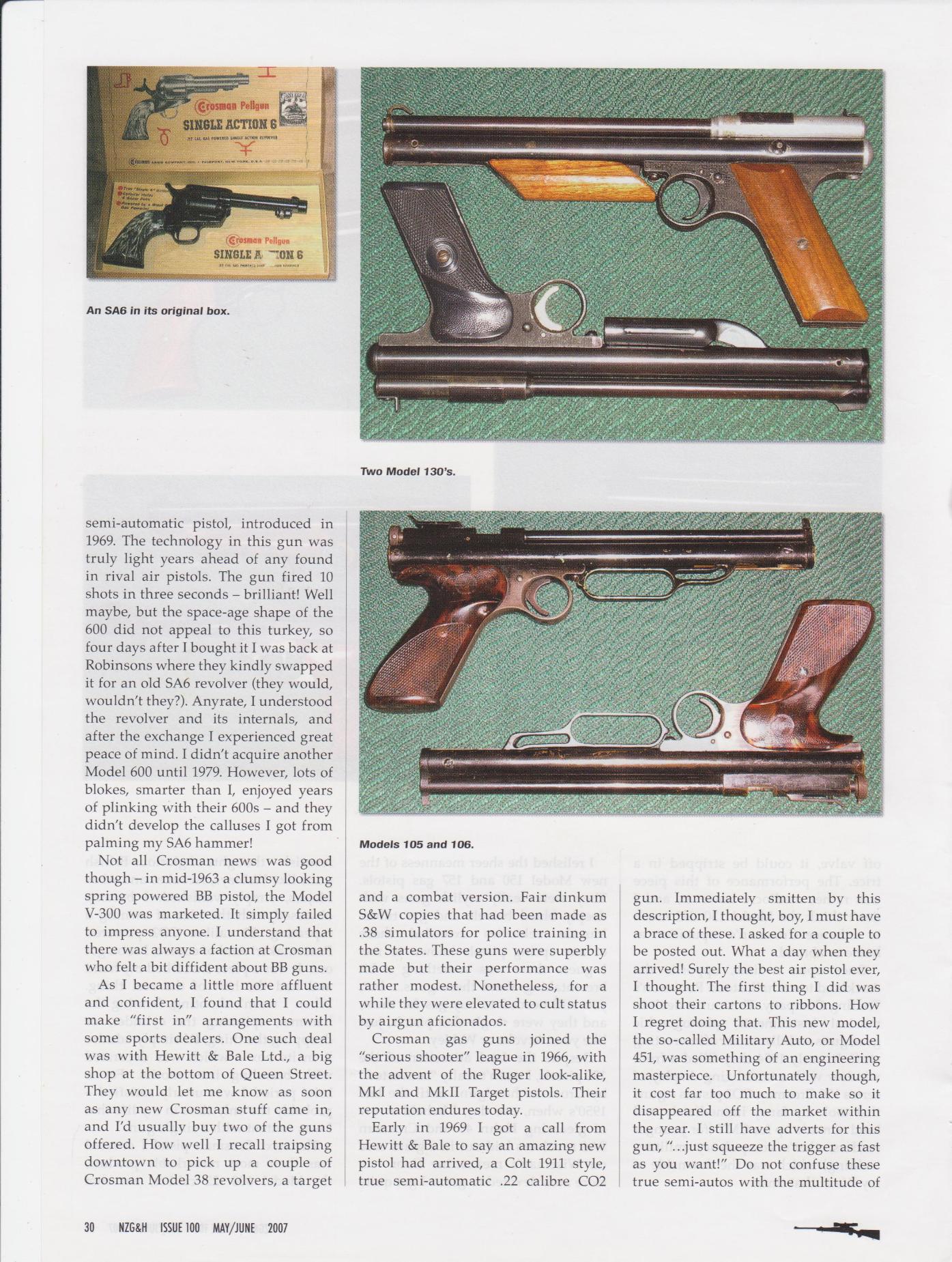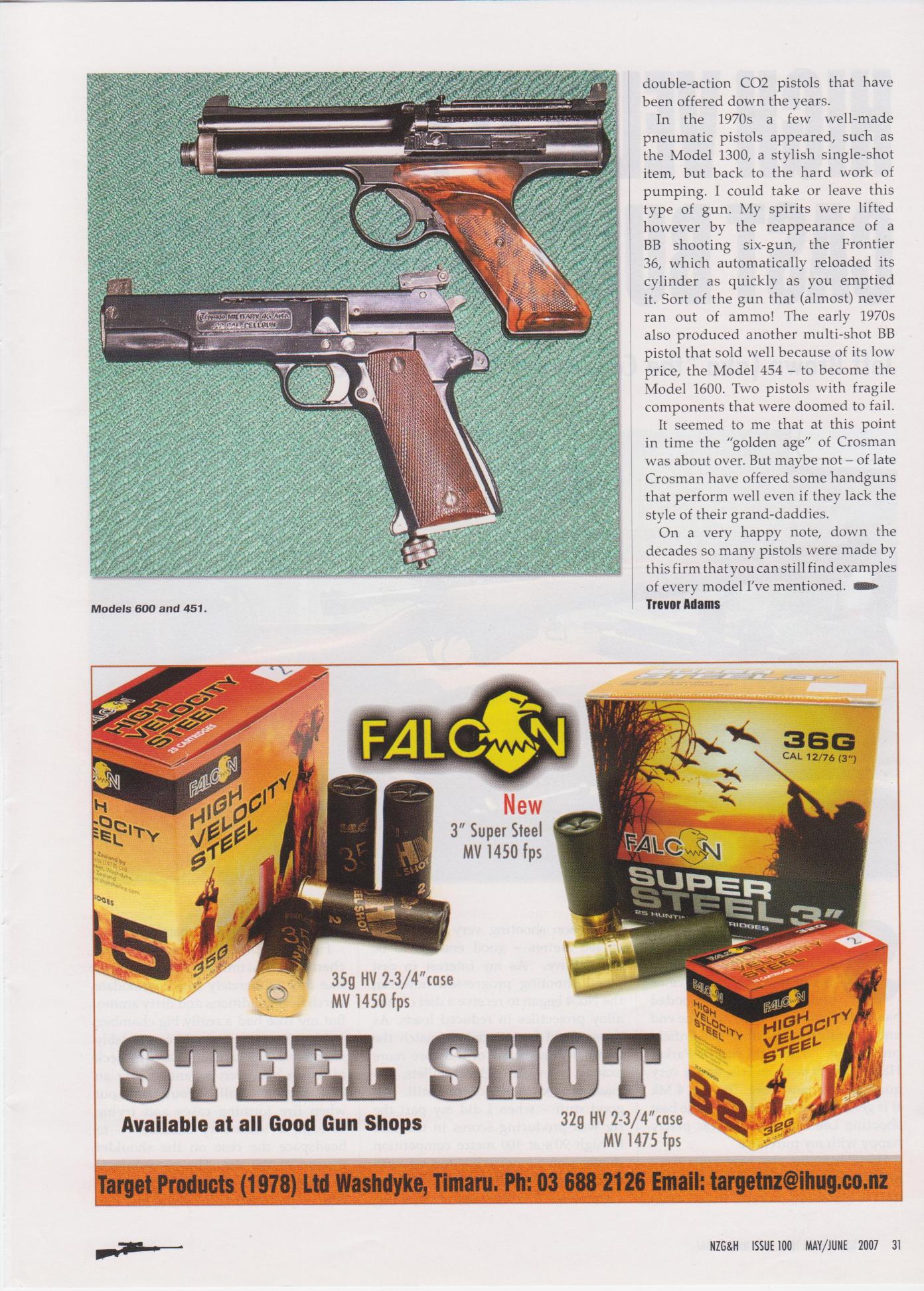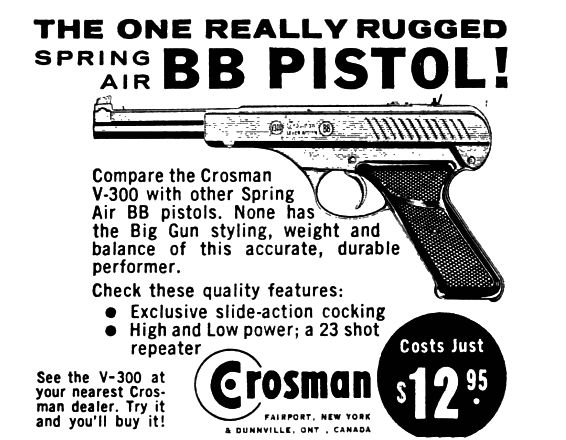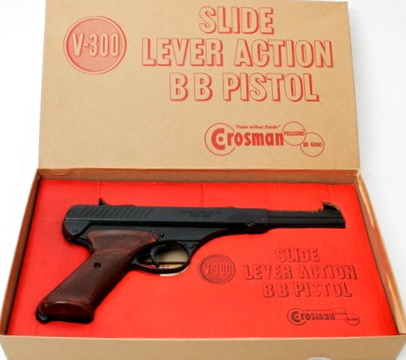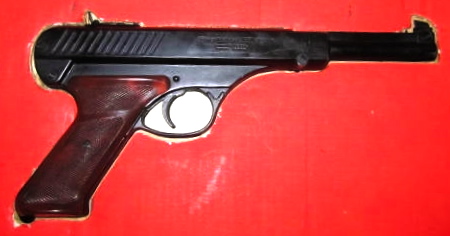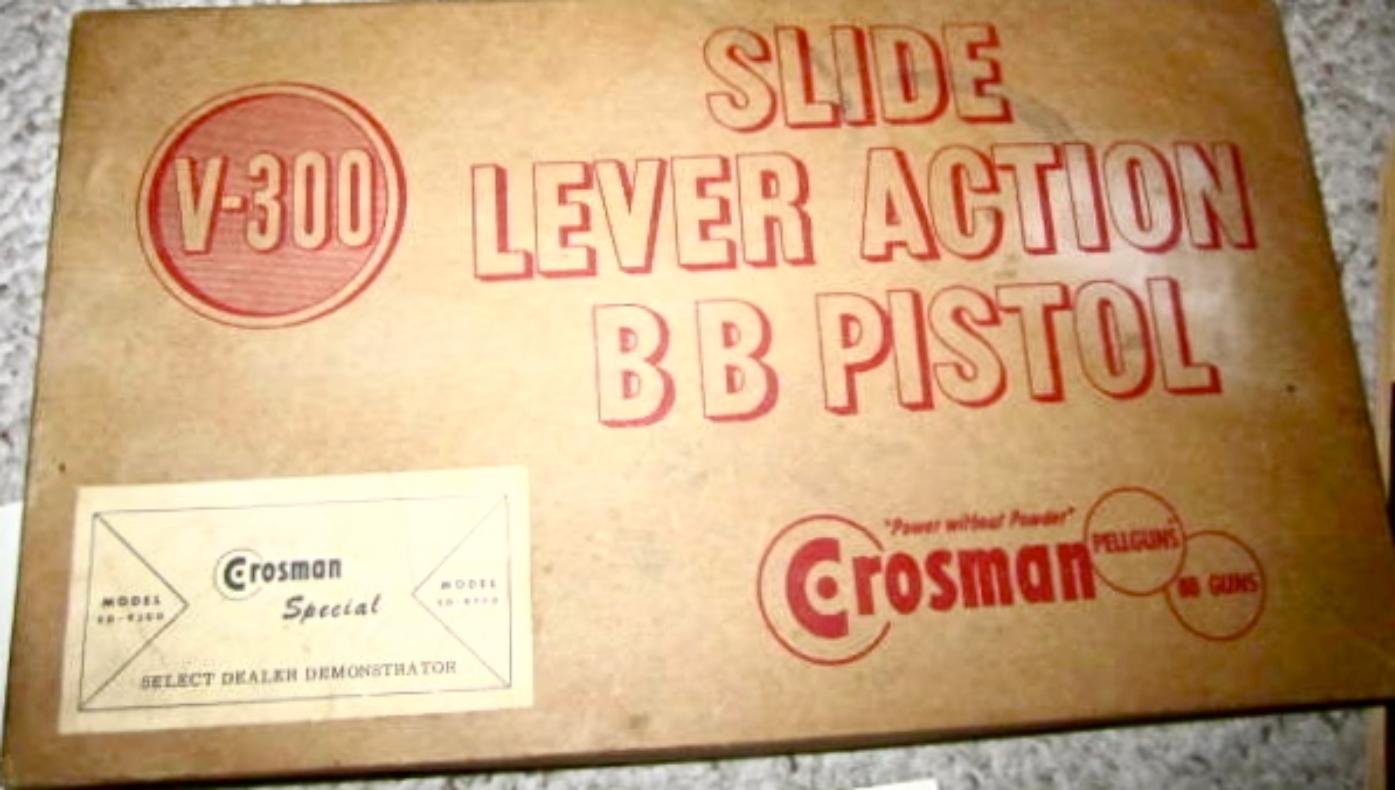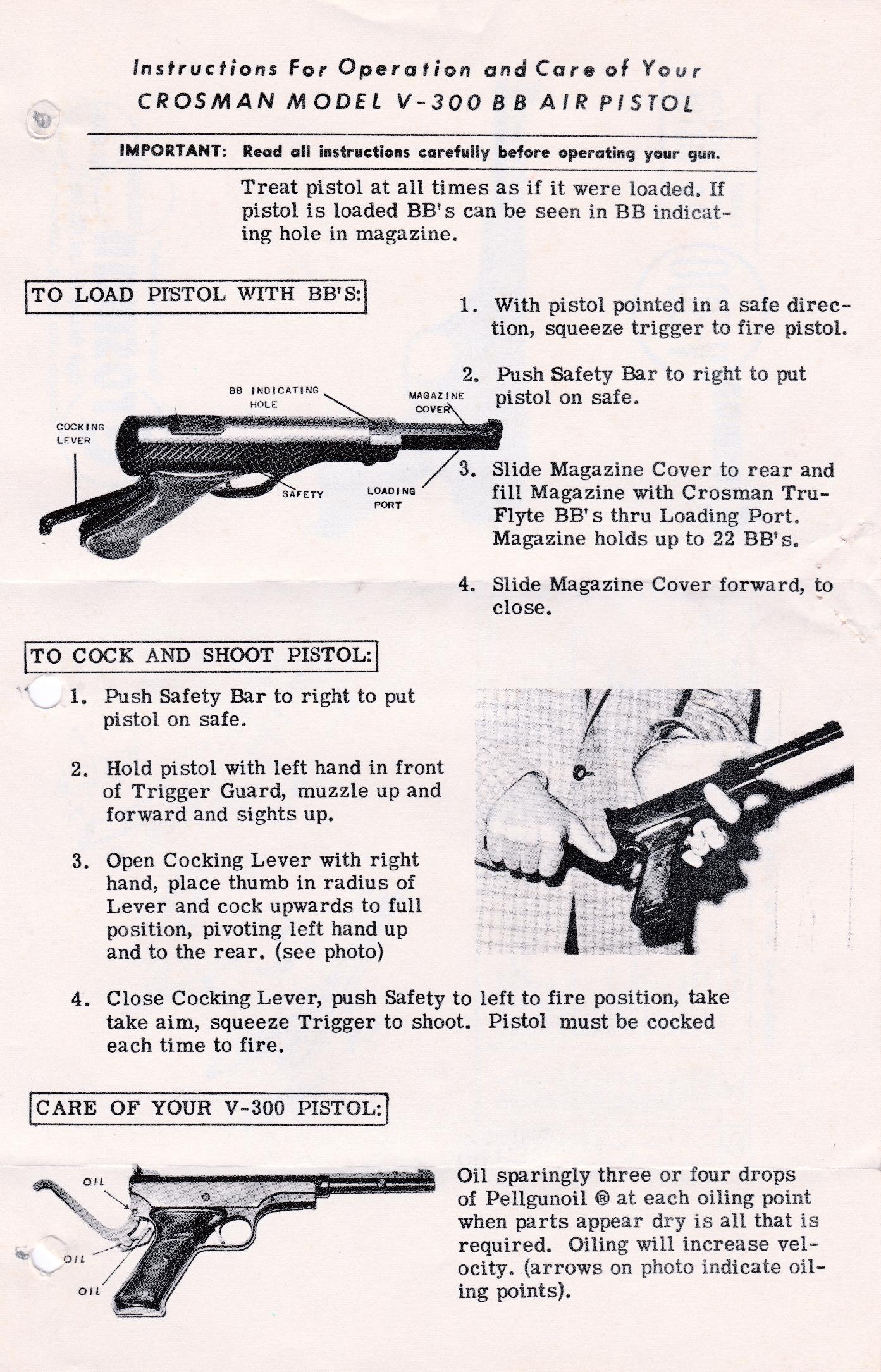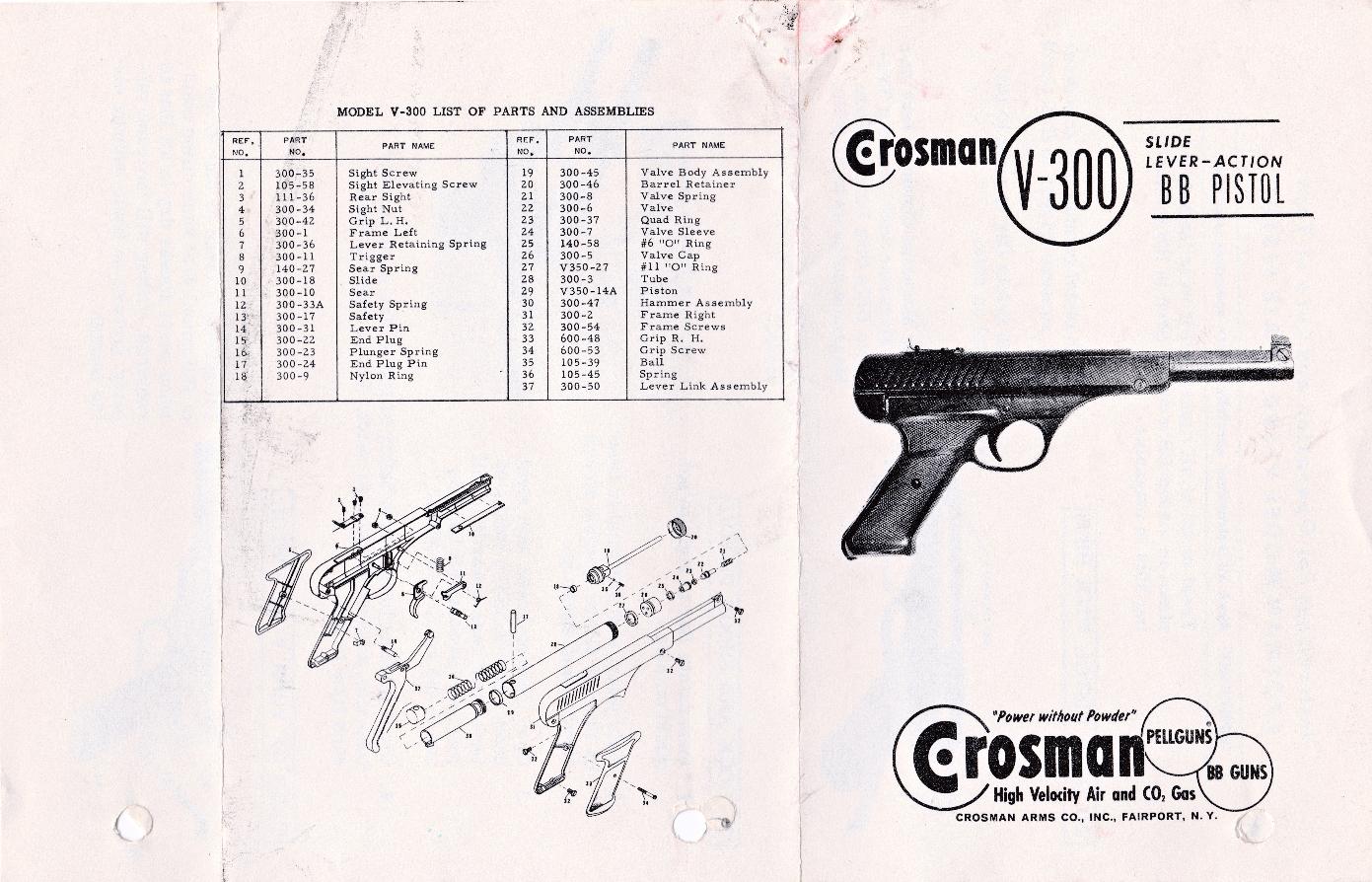 Boxed Crosman Model 130 Air Pistol. 1954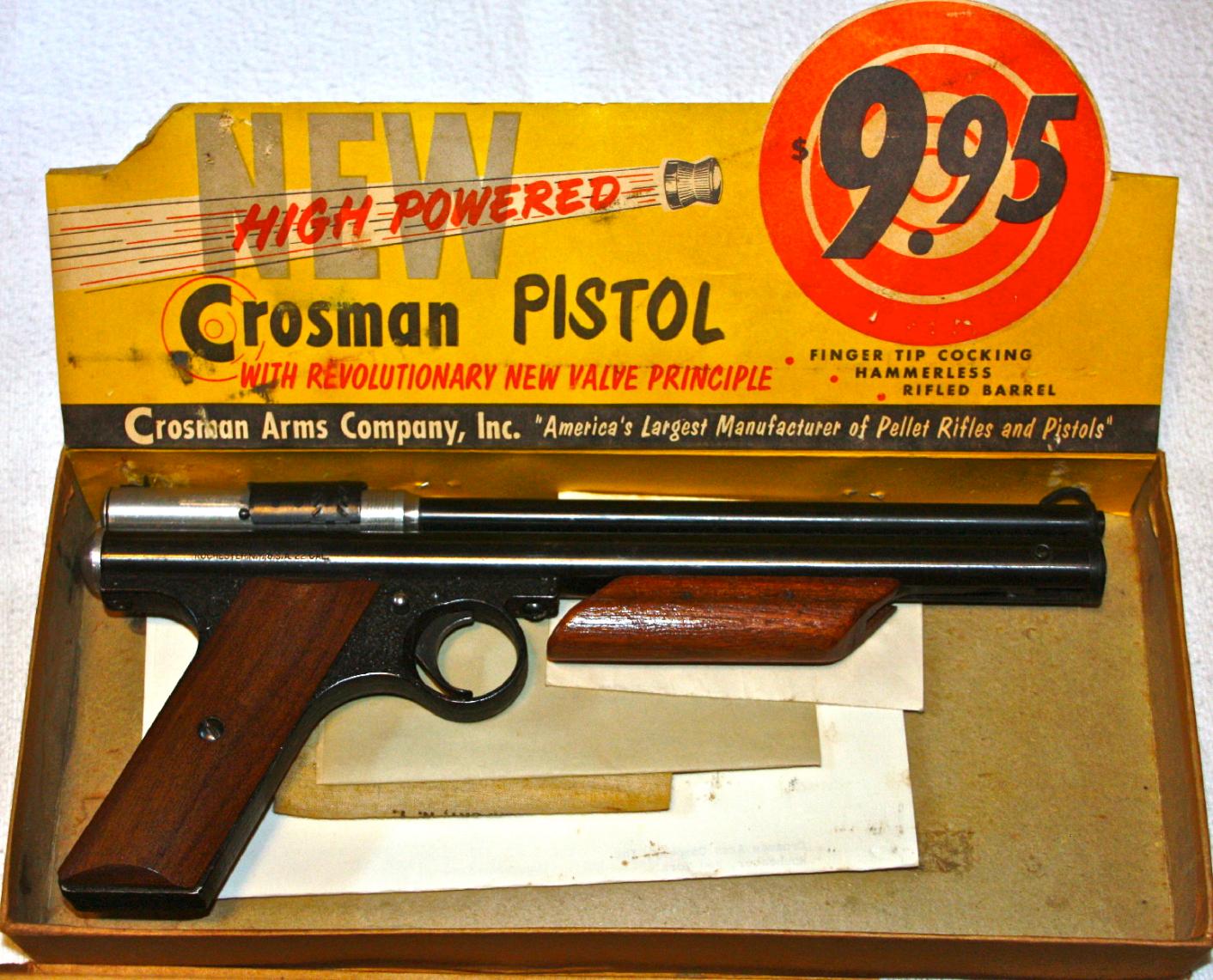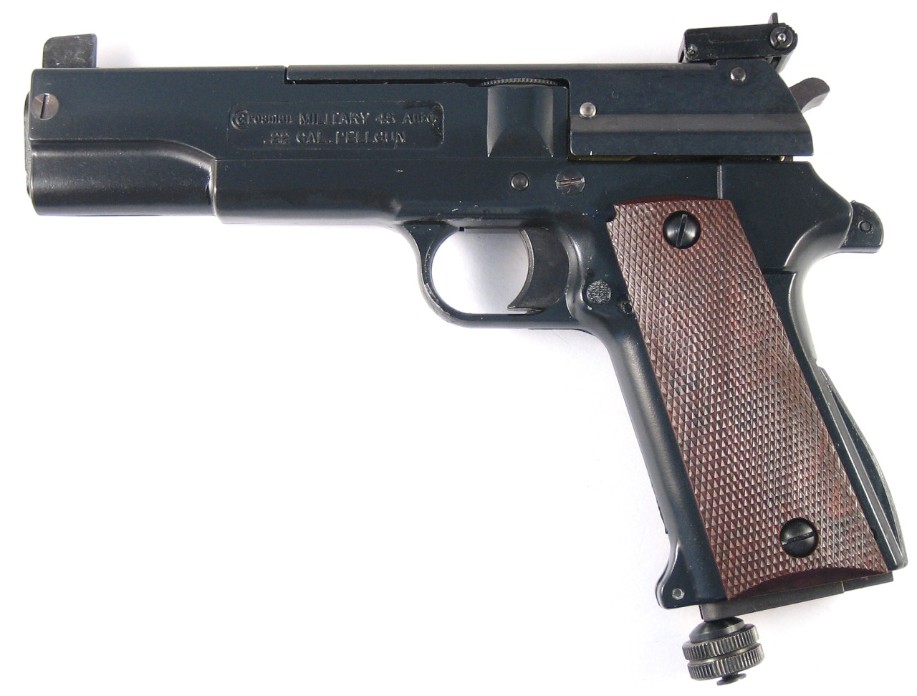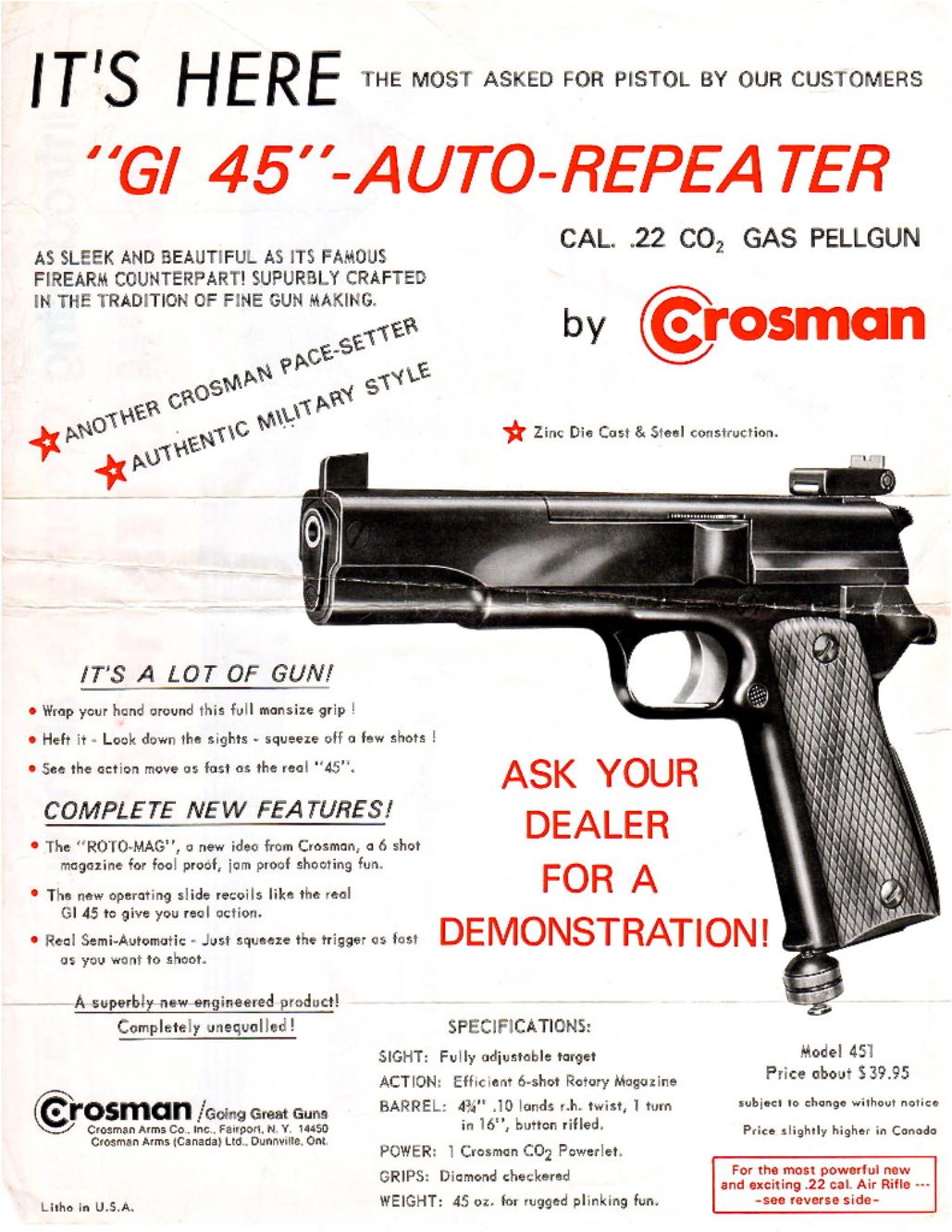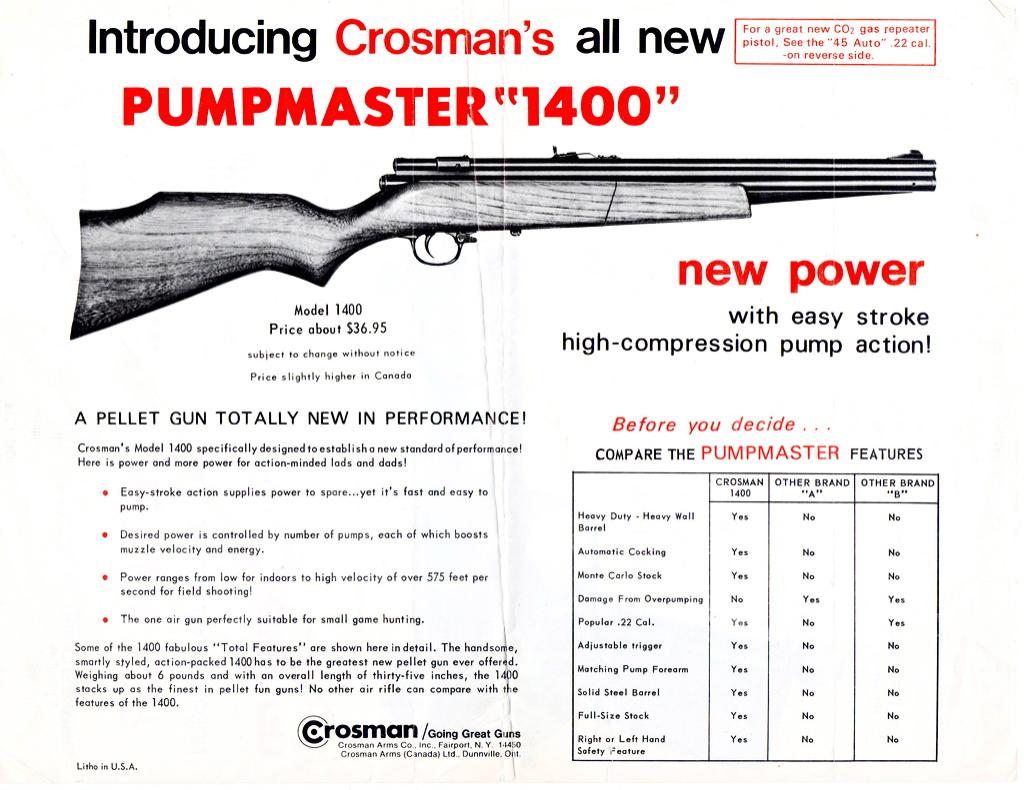 451 Advert courtesy Dean Fletcher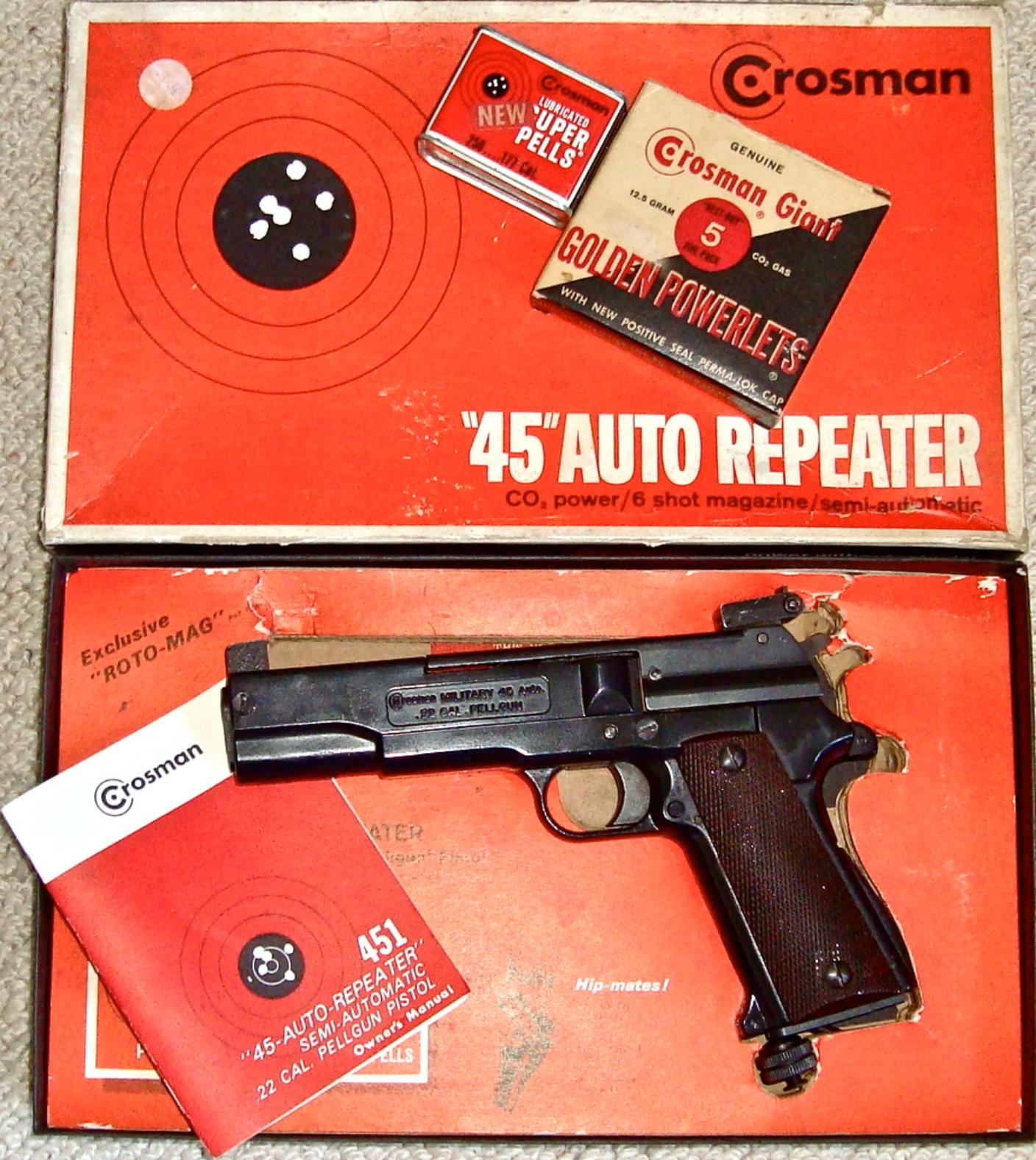 The Crosman Model 451 Military Auto CO2 Pistol 1969-70.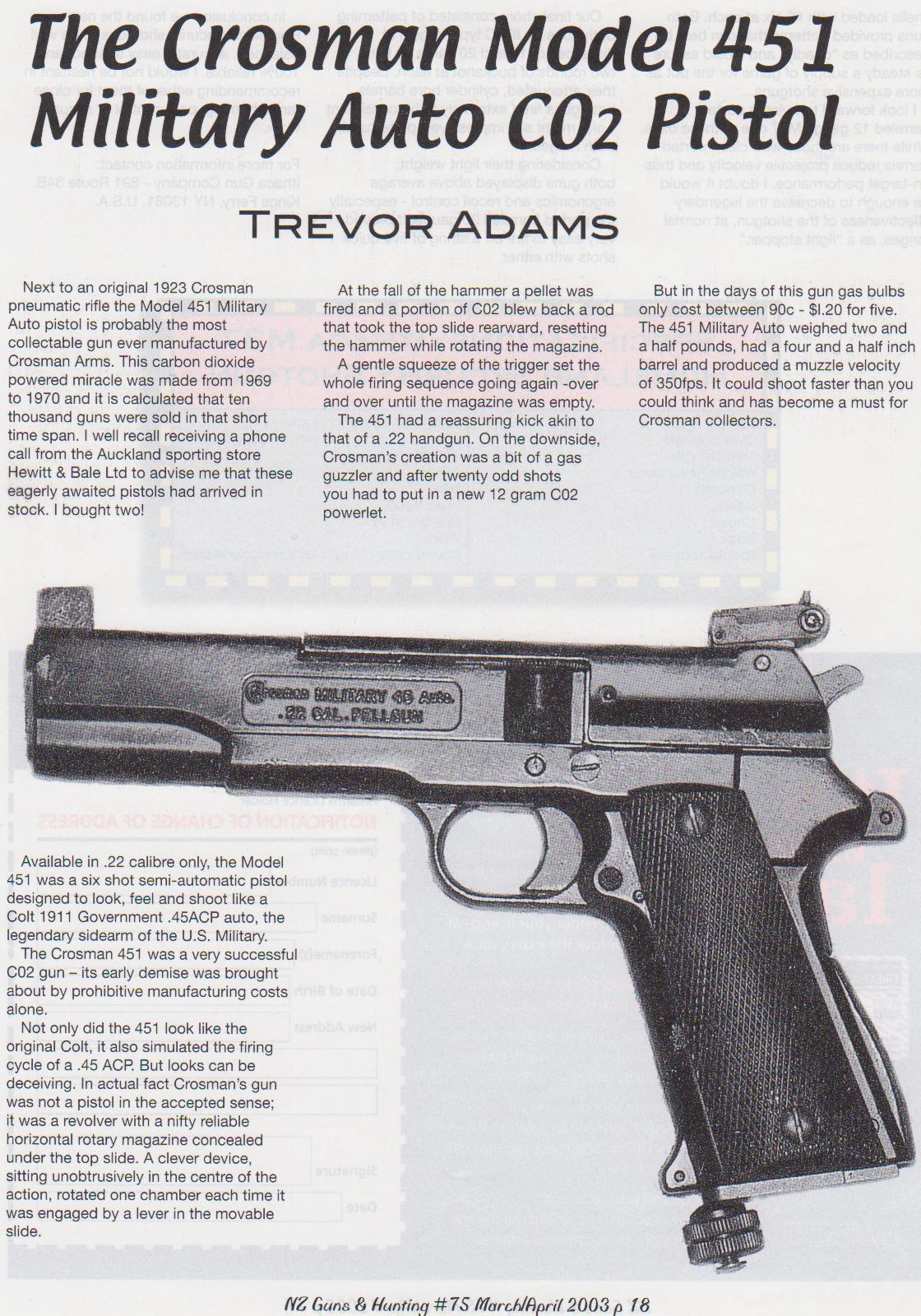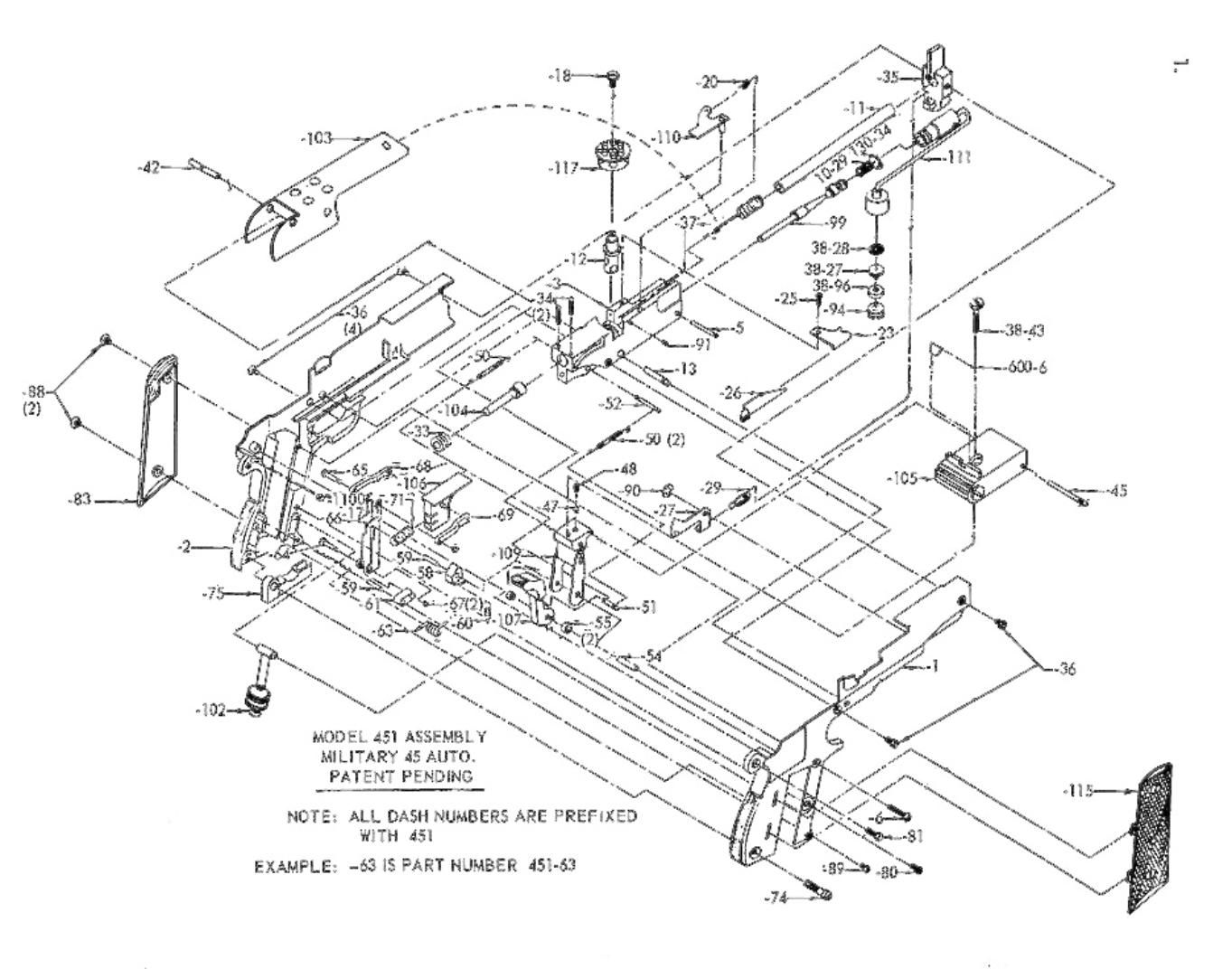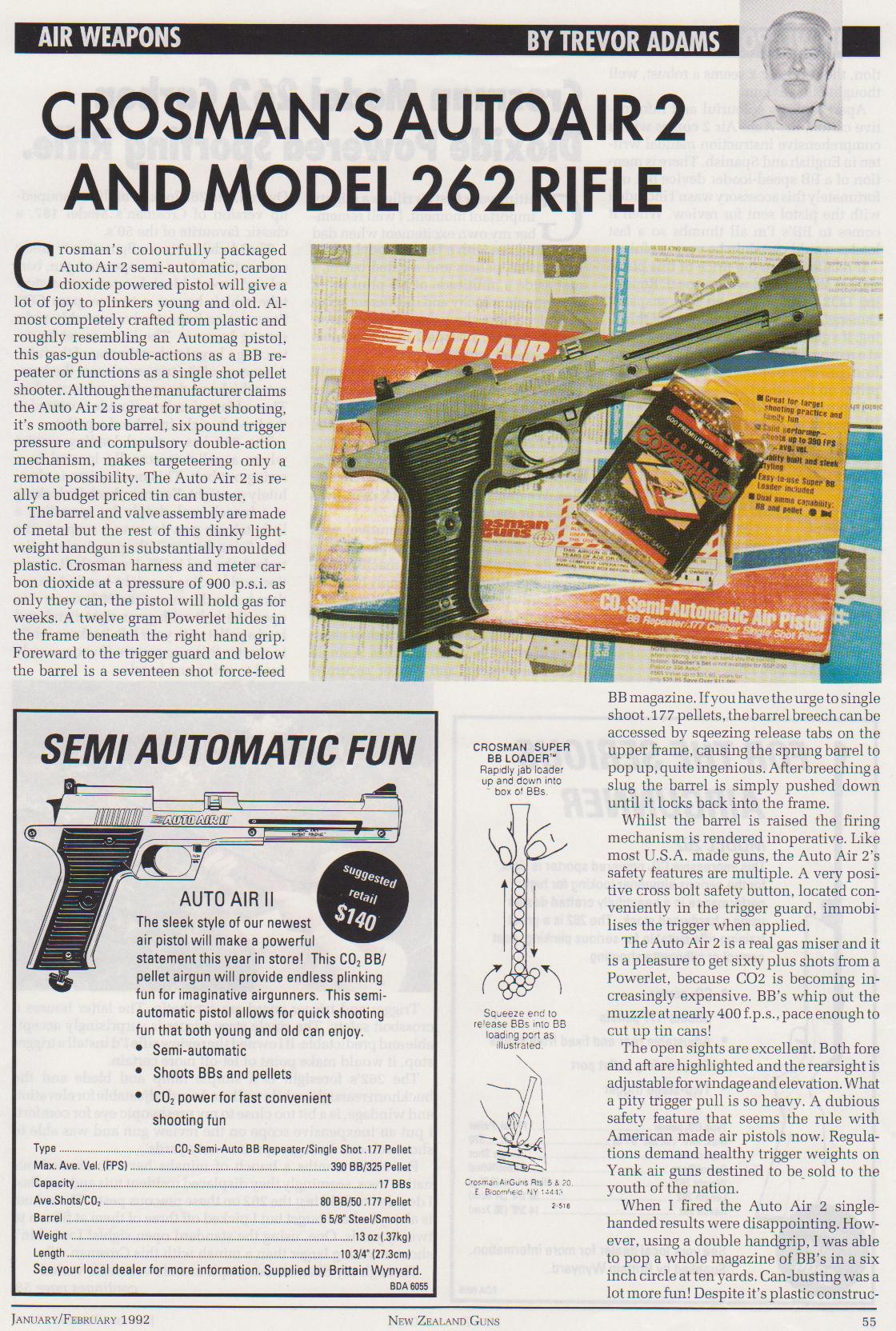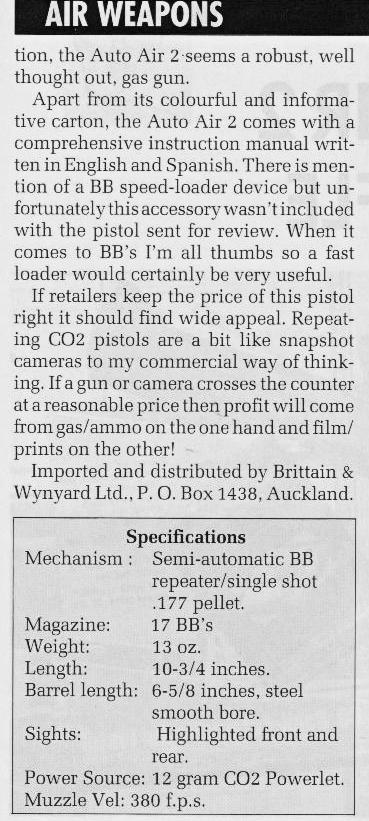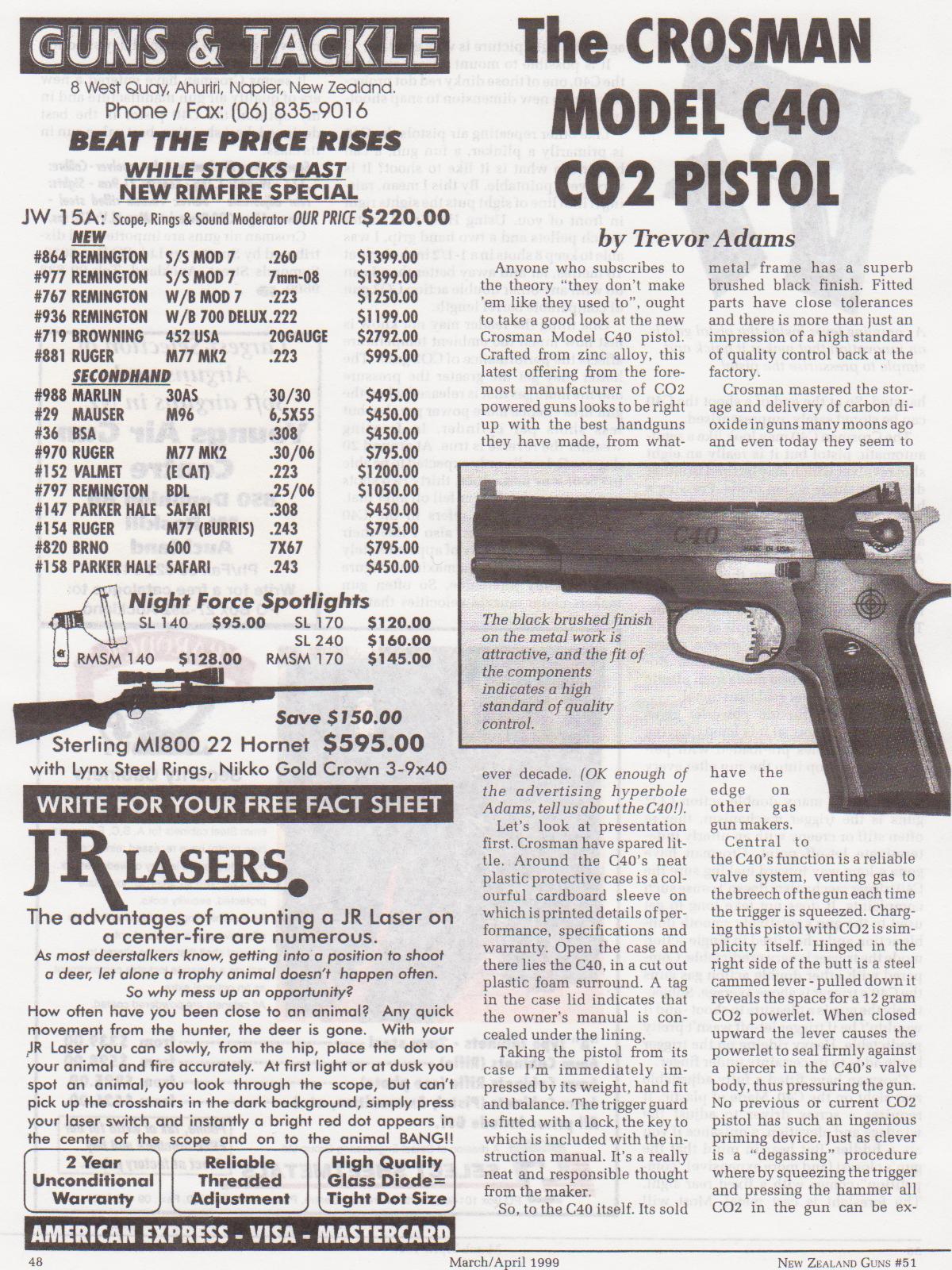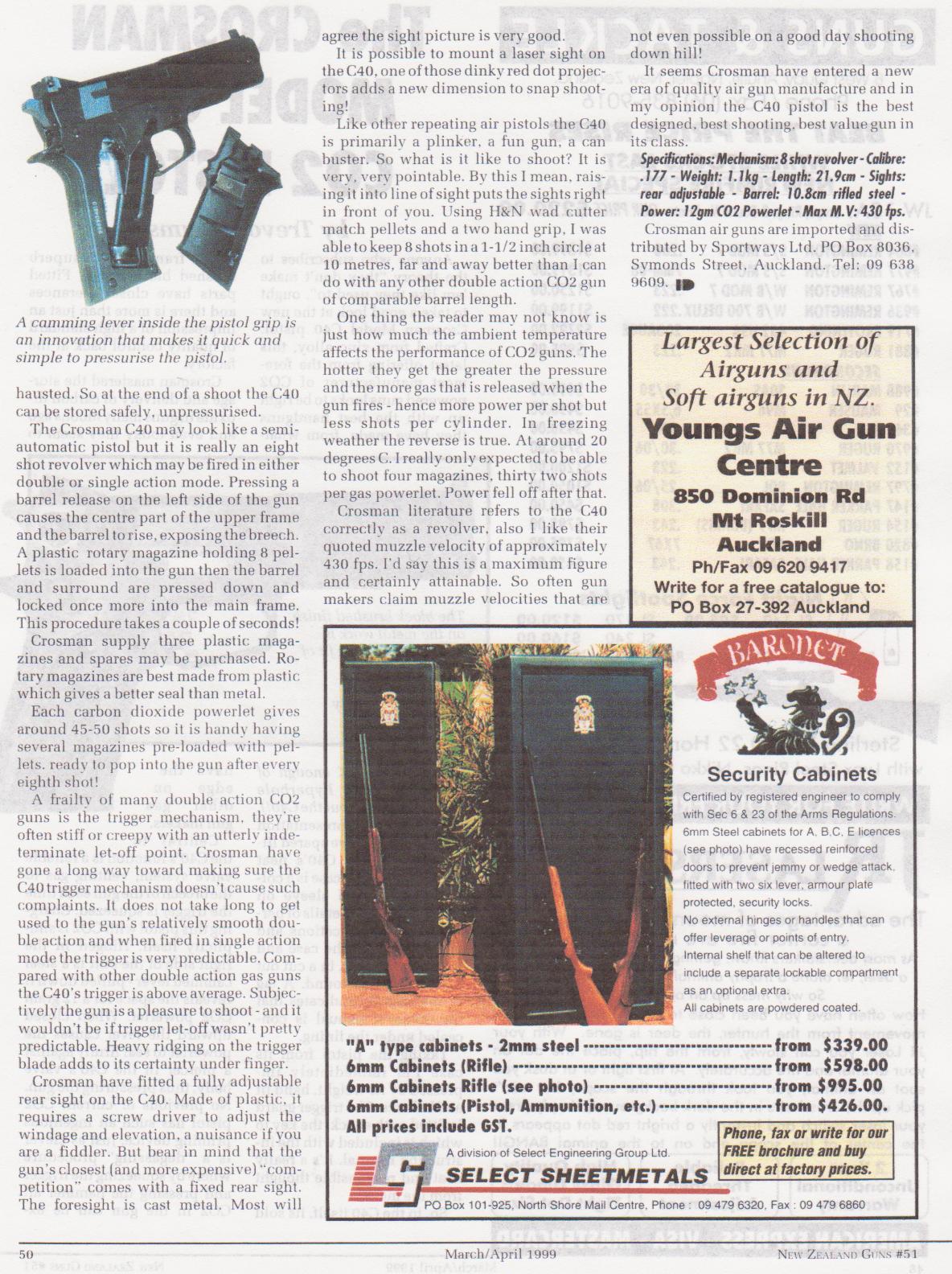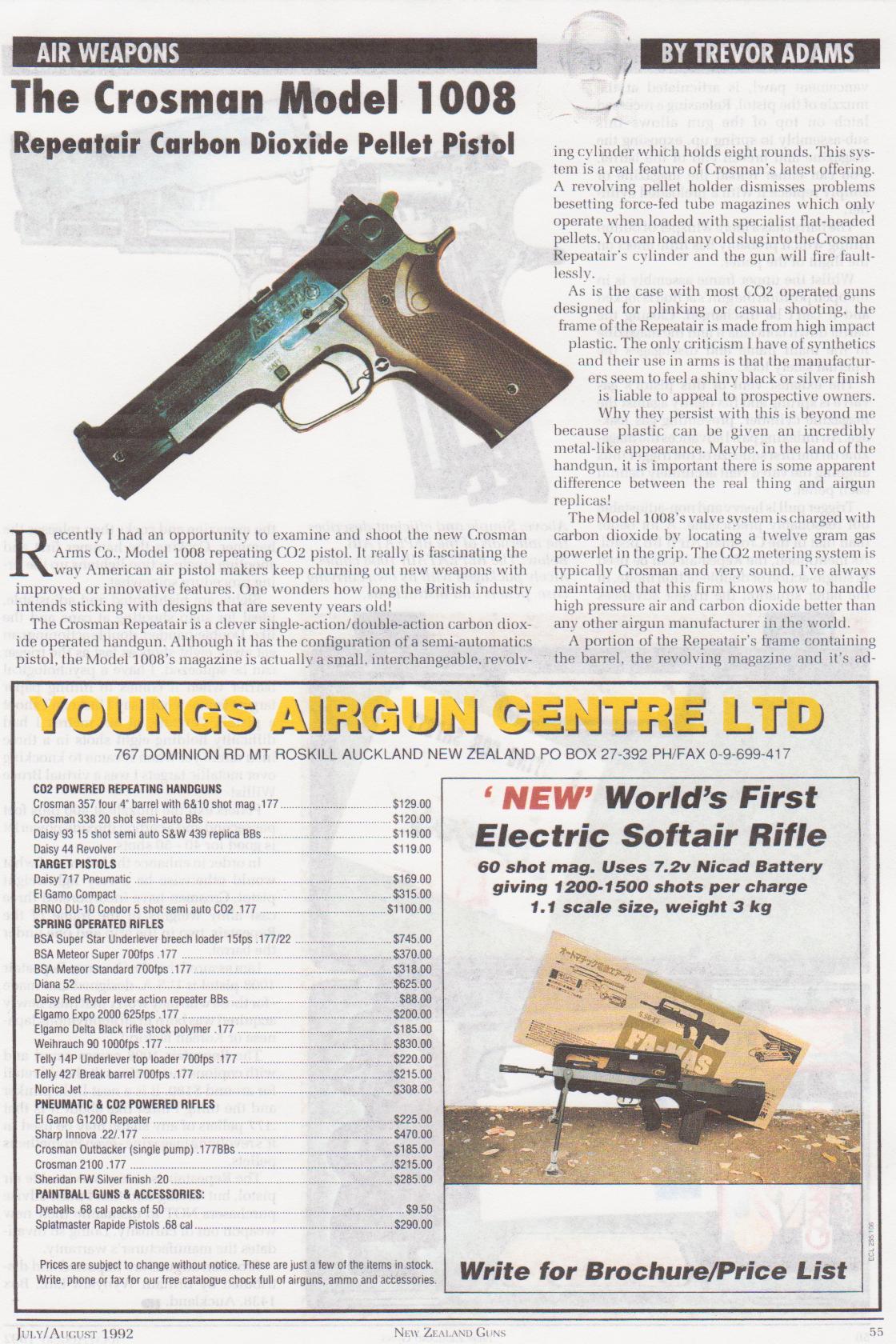 The Crosman Model 357 CO2 Revolver
Photo Auckland Sunday Star 1988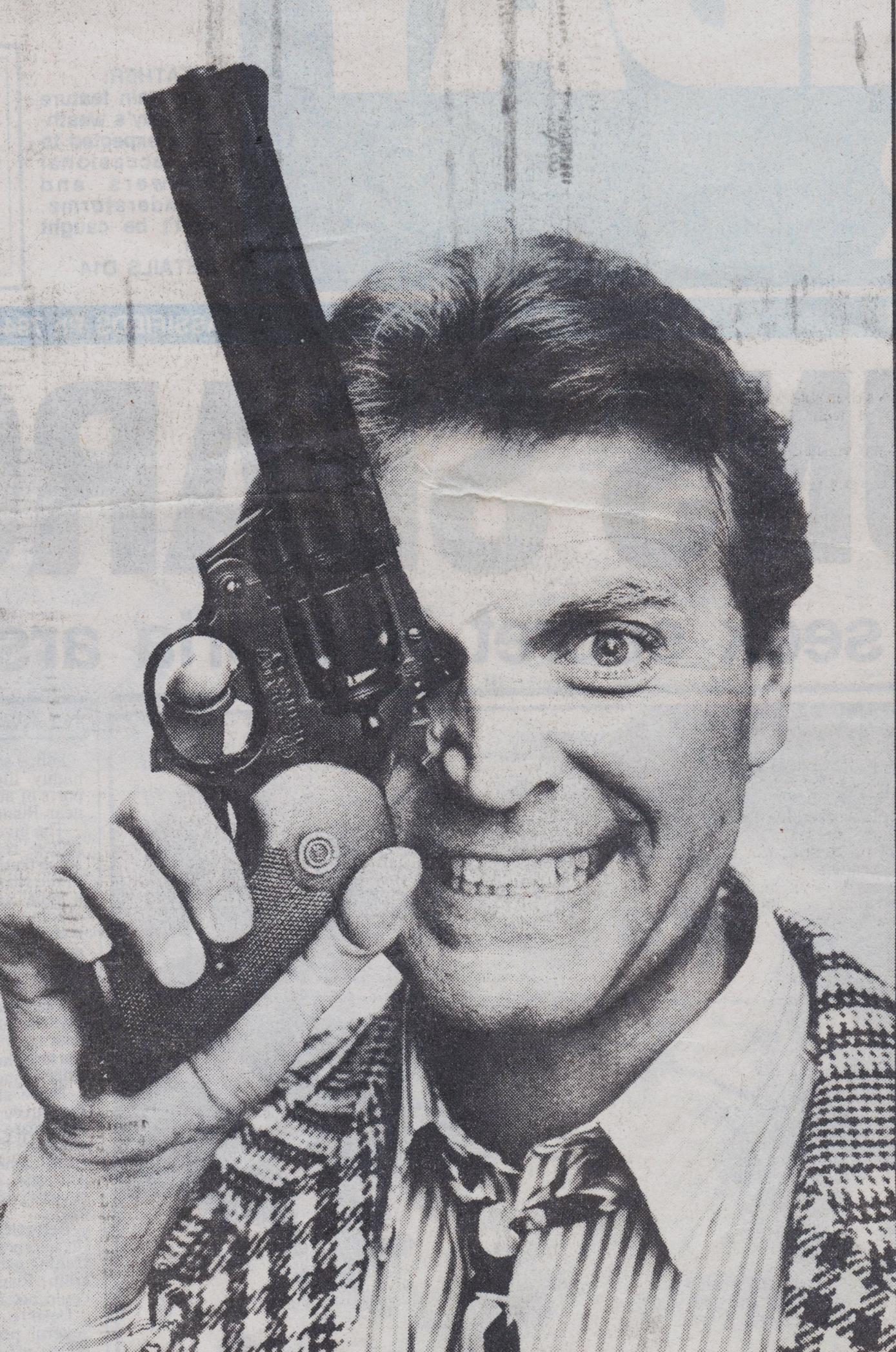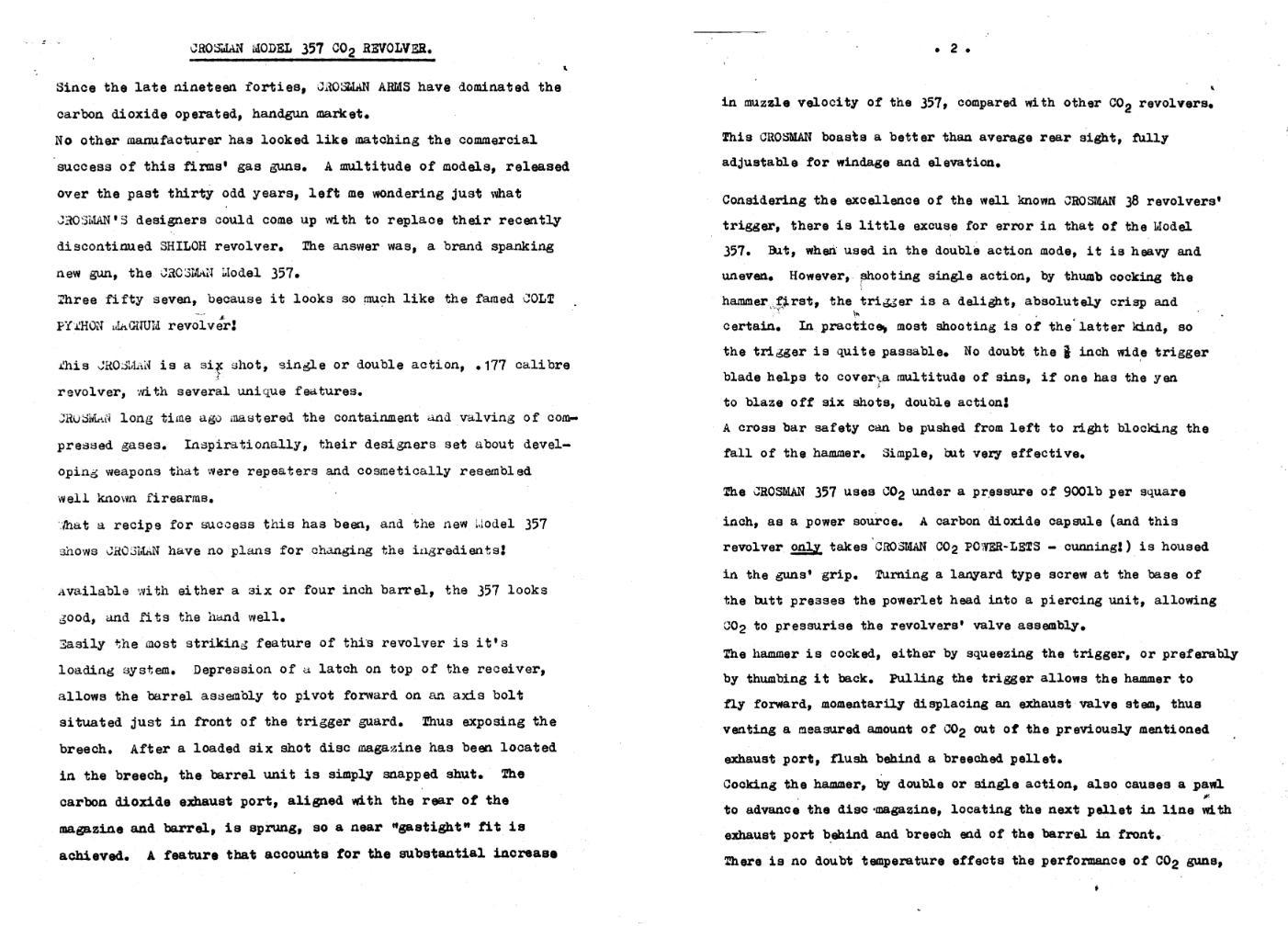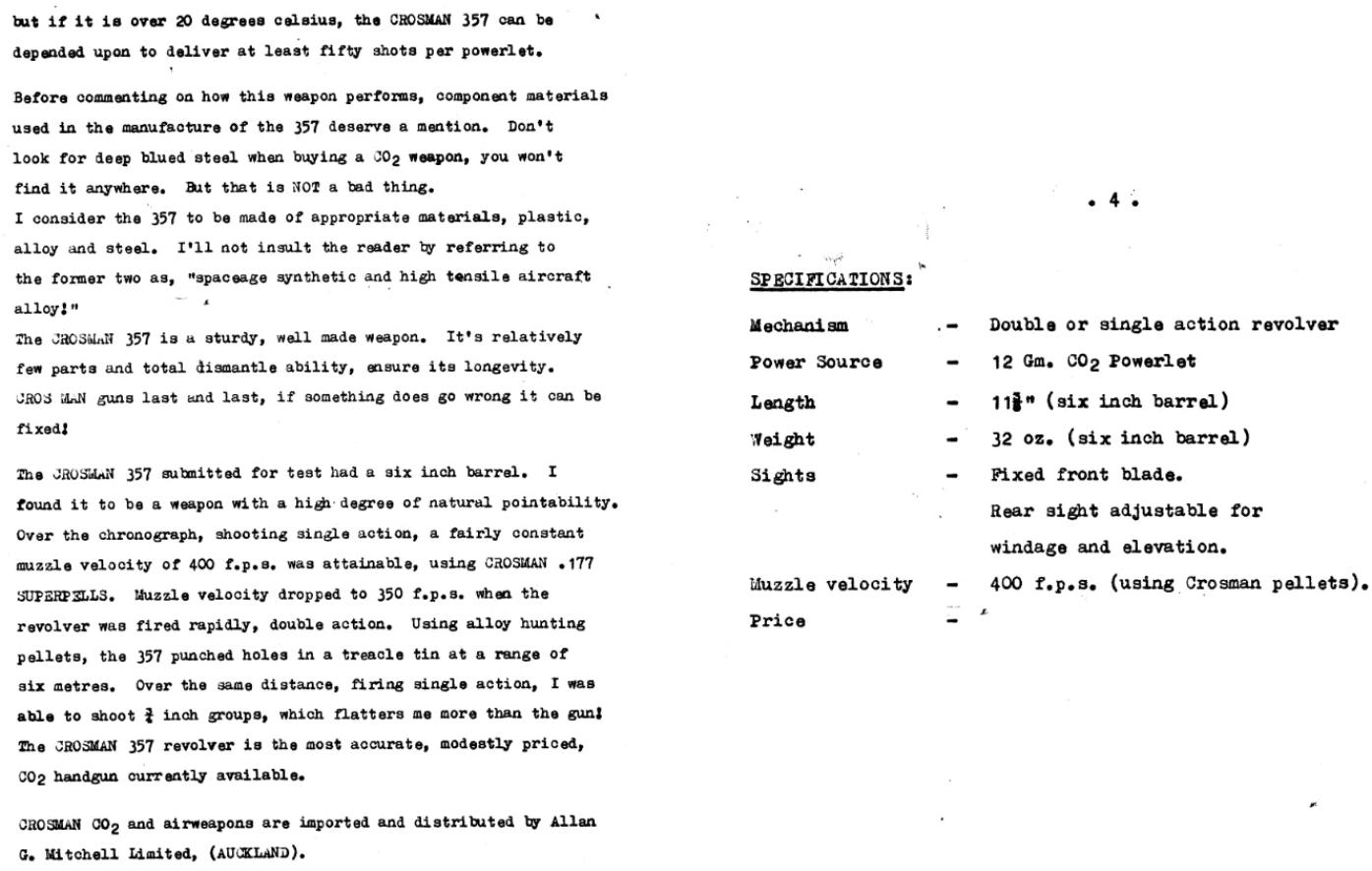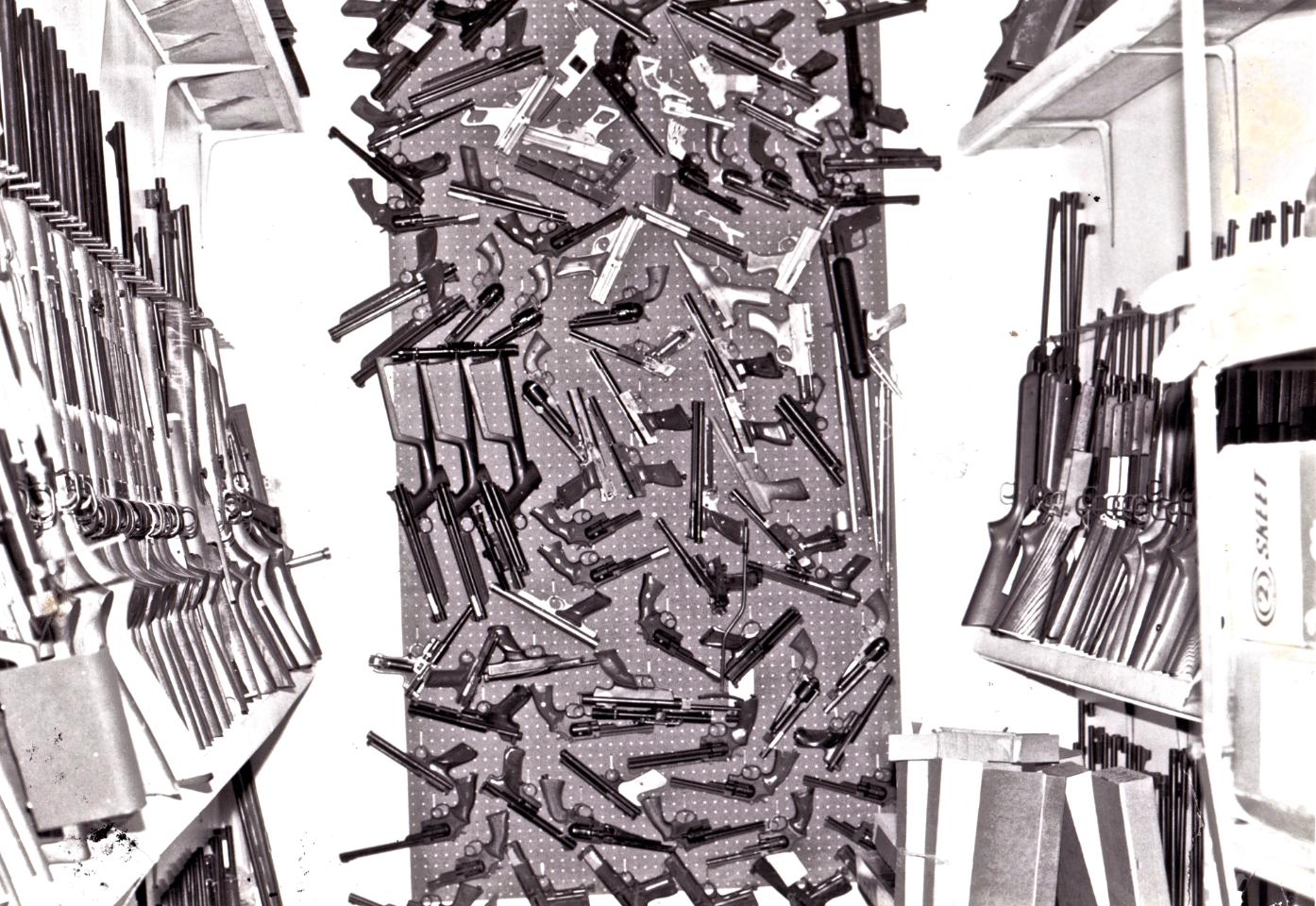 The Crosman Morgue-picture by Jess Galan